Sons of Anarchy Cast: Life After The Show
The biker show "Sons of Anarchy" has been a real hit. Participation in such a successful show has only pushed the actors' careers forward. Let's find out what happened to the cast after the end of the show! Whose apartment got burnt in an awful fire? Who isn't a real fan of motorcycles? Who's had 2 children?
Charlie Hunnam aka Jax Teller
Charlie Hunnam played the leading part in "Sons Of Anarchy" from the very beginning till the end. Jax Teller was the bad guy every girl dreamt to be with and every man wanted to become. As for Charlie Hunnam, the British (yes, British) actor has branched out and started working on movies since leaving "Sons of Anarchy".
One of the roles he is mostly well-known for is Arthur, in Guy Richie's "King Arthur: Legends of the Sword", which also saw the likes of "Game of Thrones"' Aiden Fillen and "Hulk"'s Erica Bana. However, straight after the biker gang series, he was in "Crimson Peak" as Dr.Alan McMichael and then portrayed Percy Fawcett in "The Lost City of Z".
Lately you may have seen him in such movies as "A Million Little Pieces", "Triple Frontier" and "True History of the Kelly Gang". Apparently, Charlie Hunnam has been pretty busy during the past few years, but he's working on balancing his life as he is considering getting married and having children in the future.
---
Charlie Hunnam has been with his girlfriend Morgana McNeils for almost 15 years now! Back in 2017, Charlie acknowledged that he stopped communicating with Morgana McNeils while working on "The Lost City of Z", admitting that the move was a bit too method. "I have an incredibly understanding girlfriend who is requiring more and more as we get older that I figure out a way to balance these things a little better," he said. 
"I've gotten off pretty easily so far, with being able to just disappear and be completely selfish and singular in my focus, but if we're going to start talking about having children and getting married then I'm going to have to figure out a way to balance that a little bit more effectively."
Maggie Siff aka Dr. Tara Knowles
---
Maggie Siff is Jax's former girlfriend-turned-wife, Dr. Tara Knowles. Maggie has had a good career since leaving "Sons of Anarchy". While still playing on the biker show, she also was on "Mad Men", which she kept going until 2015.
She then starred in a few movies, like "Fifth Wave", "The Sweet Life", "One Percent More Humid". And in 2016 Siff turned back to TV where she has been portraying the main character Wendy Rhoades in "Billions". 
---
After the actress left the show in 2014, she had her daughter Lucy! Many of her "Sons Of Anarchy" fans haven't quite recovered over her tragic end in the show's sixth season thanks to all the deceptions and lies. When asked if she watched the Season 6 finale, "A Mothers Work," Maggie confessed that she made an exception about the finale.
"I hate watching myself!" says Maggie in an interview with the Hollywood Reporter. "I honestly don't often do it, but I did want to see that episode just because it was the finale, in more ways than one for me, and I thought it was important to watch it put together."
Katey Sagal aka Gemma Teller Morrow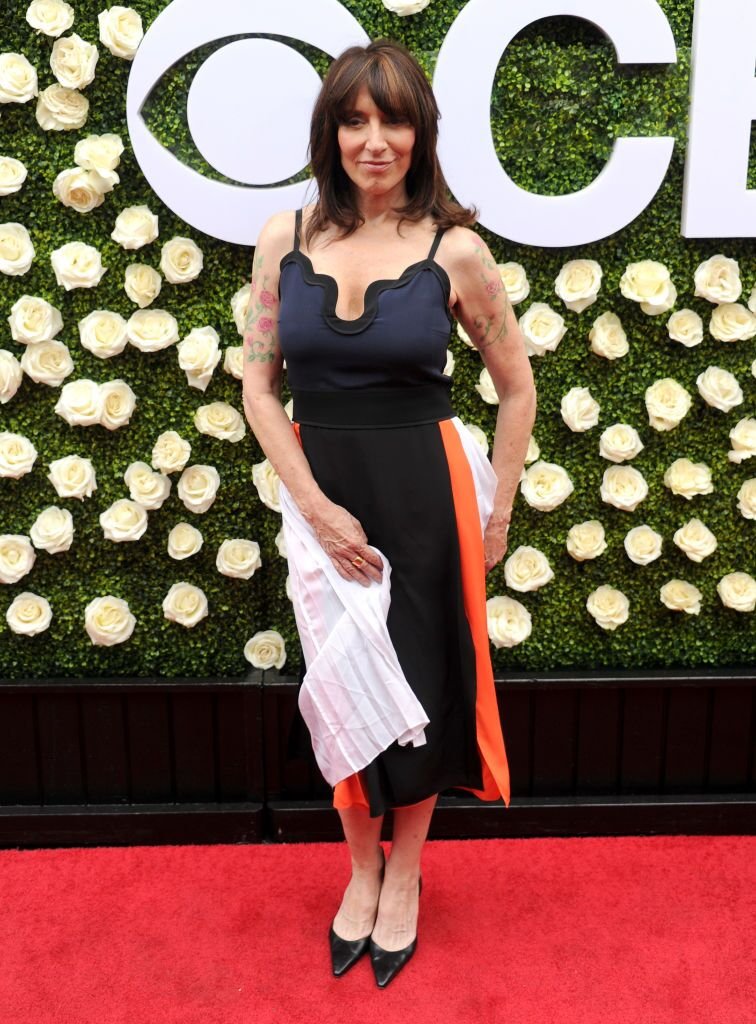 ---
As a fan of Katey Sagal, it was almost impossible to hate Gemma. She was one of two characters to appear in every single episode! Since The actress has left the series, she's had a varied career. She keeps up her voice work, but has also worked on TV shows and movies.
One of her biggest parts after leaving was just a one-off guest star role in "The Big Bang Theory". She also was a guest star in "Brooklyn Nine-Nine" and "This Is Us", as well as portraying Vivian Pressman in the remake of "Dirty Dancing".
---
Most recently, you can see Sagal in "Superior Donuts" where she focused on comedy again. Katey has also joined the cast of "Shameless" in season 9, played a recurring character on "The Conners" and made a guest appearance on "Grand Hotel".
The American actress, who is now 65, is also a singer with five albums and a soundtrack to "Sons Of Anarchy" to her credit. In real life, Katey is married to the showrunner of the show, Kurt Sutter! "He's a rock-star showrunner," says FX president John Landgraf, fondly.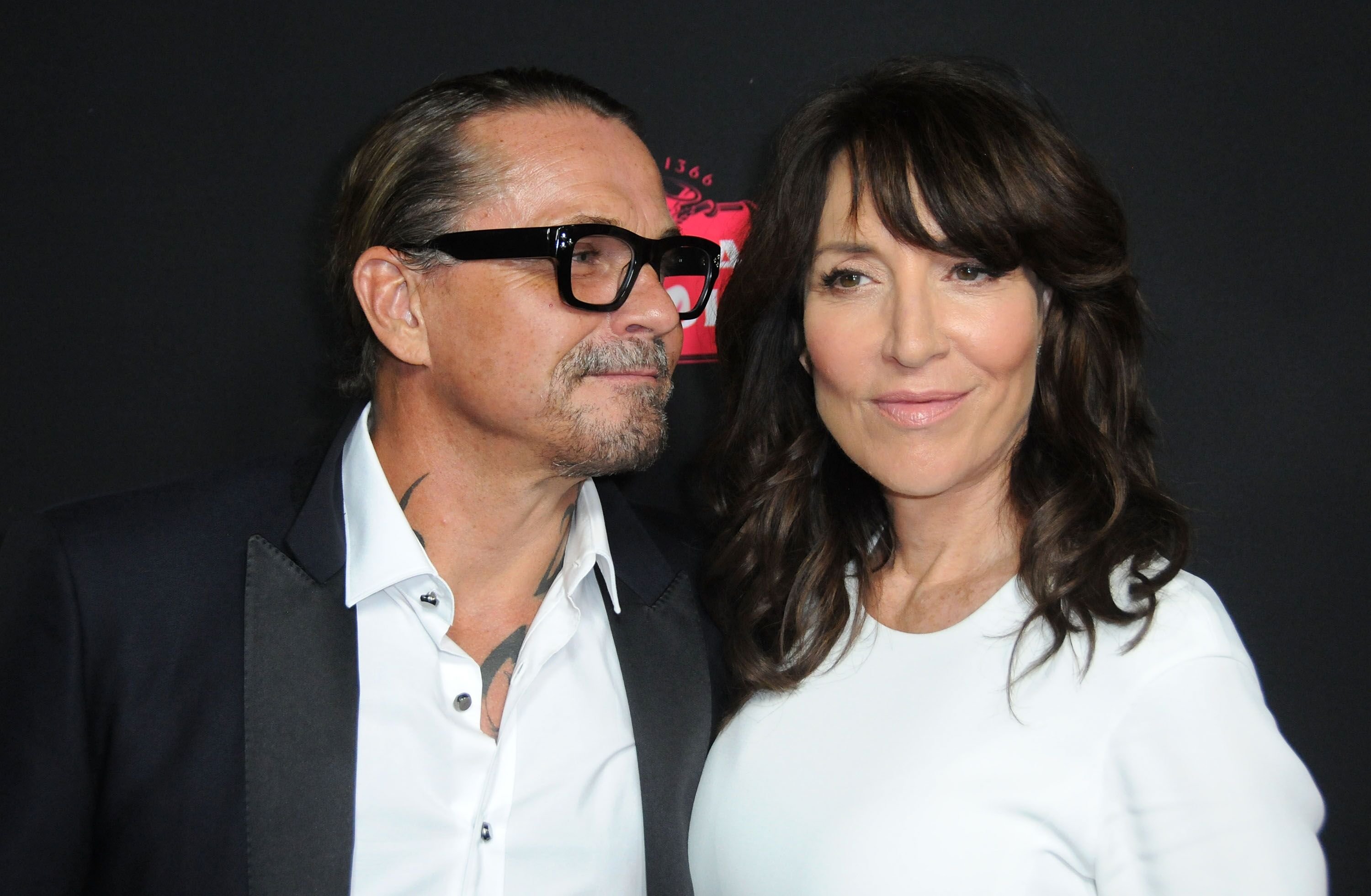 ---
"I really love Kurt. We've had our big blow-out fights, but he doesn't go around unconsciously scorching the earth. He's extremely self-aware and willing to expose the more primitive and unsavory side of his personality. He's an artist. He's a provocateur. He's one of the most entertaining characters there is."
Kurt and Katey first met at a coffee shop. She brought a friend just in case Kurt turned out to be a freak. "I didn't really know what it was going to be," she says, "but I was responding to him." She takes a moment before going on: "After that date, I kissed him." Was tongue involved? Might've been."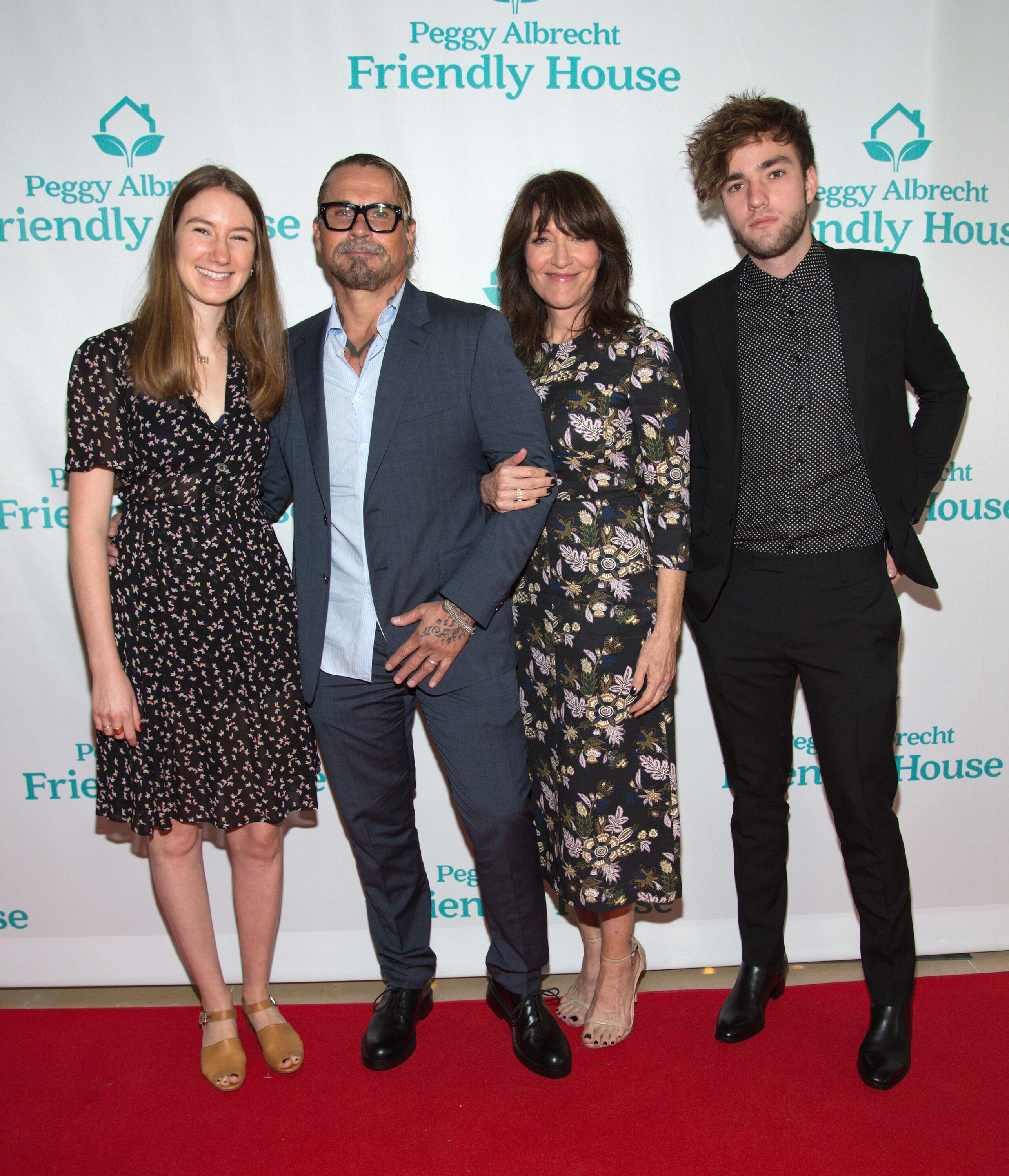 ---
The couple tied the knot a few years later with him helping her raise her two kids from a previous relationship and then their own child, daughter Esmé Louise, born in 2007 through a surrogate mother.
Ron Perlman aka Clay Morrow
Ron Perlman has only been a part of 79 episodes of "SOA", but he definitely made a major name for himself as Clay Morrow. He was a star and a guest star of a number of movies and TV shows since 2014, including "13 sins","Moonwalkers", "Fantastic Beasts and Where to Find Them", and "The Blacklist".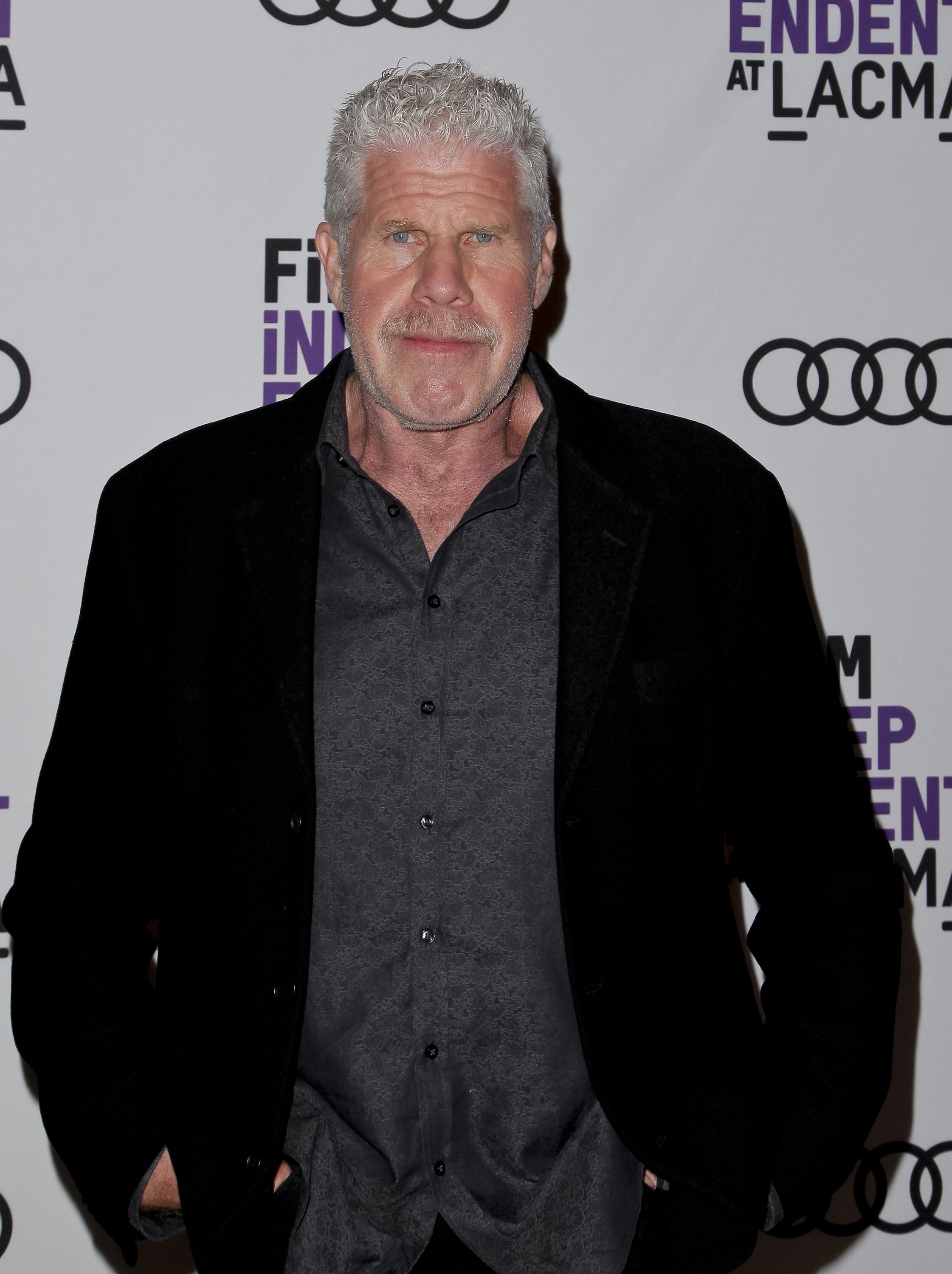 ---
Recently, you could have seen him in "Hand of God", where he played Pernell Harris for 20 episodes and also was an executive producer. He then moved onto playing Wes Chandler in "StartUp" for 20 episodes and Sheriff Jack in "Pottersville".
Fans of "SOA" may be surprised to find out that series star Ron Perlman has admitted that he doesn't like motorcycles. On Instagram Perlamn shared a photo of himself and other cast members of the show sitting high atop their bikes, sharing that he might look good on a bike but still "...bikes don't like me. And it's mutual," Perlman wrote.
---
In 2016, the actor shared on Facebook his intention to run for U.S. President in 2020, but dropped out in January 2019, supporting Kamala Harris. In May 2019, Ron filed for divorce from his wife of 38 years, jewelry designer Opal Stone, with whom he shares two children, daughter Blake and son Brandon.
Kim Coates aka Alex "Tig" Trager
Coates was one of the well-known faces of the show, starring in the likes of "Battlefield Earth", "Resident Evil: Afterlife", and "Assault on Precinct 13" before having a recurring role in "SOA". His role of Tig has made his acting career even more successful than before.
---
Since his departure from the show, he's continued his work pattern, immediately picking up the likes of "Hell on Earth" and "Pirates Passage". In 2017, he appeared on TV again, with such roles as Ed Logan in "Godless", Billy McGrath in "Ghost Wars" and Declan Gardiner in "Bad Blood". Coates' impressive acting career makes it hard to imagine that in his early years he wouldn't have even dreamed of such success.
"I stumbled into this. Right? I never saw a play in high school, didn't know what a soliloquy was. I had no clue about anything other than hockey. Being a proud Canadian boy, I knew sports. I did OK at school, but I stumbled into acting in college. I took an acting class for fun, to meet girls, to just have fun. I was going to be a history teacher."
---
But not only his career is successful. Kim has been a happy husband for 35 years to Diana Chappell, with whom he shares two children, Kyla and Brenna.
Theo Rossi aka Juan Carlos Ortiz
Theo Rossi took on the role of Juan Carlos Ortiz, also known as Juice. As a recurring role on "SOA", Theo had small parts during the series. You can spot him on the likes of "CSI: Miami", "Lie To Me", and "Hawaii Five-0".
---
After leaving the shows, he continues to find work, doing at least one project each year. Rossi portrayed Hernan "Shades" Alvarez in Marvel's series "Luke Cage", Kirk in "Ghosts of War" and Deuce in "Vault". There's more for him in the future, too. He's already got a role in a project "Body Cam" that is currently in the post-production stage, and in the upcoming  "Army of the Dead." 
---
Off the set, the actor leads a beautiful life with his stunning wife and children. Theo and his wife, Meghan McDermott tied the knot five years ago. The couple enjoyed a private wedding ceremony and has been showering each other with lots of love since then, as is seen on their social media pictures.
They welcomed their first son, Kane Alexander Rossi, in 2015. Eventually, the couple was blessed again, as they welcomed their second son, Arlo Benjamin Rossi, in 2017. 
Tommy Flanagan aka Filip "Chibs" Telford
Tommy Flanagan was definitely one of the actors in "SOA" that you instantly recognized. The actor from Scotland had been in a number of movies before his time on the show, including the likes of "Braveheart" and "Gladiator".
---
After leaving the series, he's certainly never been out of work. He's played villains and shady characters, with one of his first after the series being Malcolm Black in ABC's "Revenge" for three episodes. He also appeared in an episode of "Gotham" and four episodes of "Motive". His recent TV role was Alec McCullough in Netflix' "Wu Assassins".
You can also recognize Flanagan in a number of movie roles. He portrayed Tullk in "Guardians of the Galaxy Vol.2" and Sgt. McGregor in "Sand Castle'. This tough guy Tommy says he's enjoying his quiet life in Malibu far from his hard-living hardman screen image.
---
According to the actor, he gave up wild living to be a good dad - and likes it that way. Glasgow-born Flanagan lives with his third wife Dina, whom he wedded in 2010, and 7-year-old daughter Aunjanue in Malibu. "I'm not a tough guy, I'm a family guy"
Drea De Matteo aka Wendy Case
Drea De Matteo appeared from the very start until the end, portraying Wendy Case, Jax's ex-wife and mother to son Abel. Like many other actors who also recurred on the series, she had a number of roles during her time on the show.
---
Most recently, you could have seen her in "Shades of Blue" opposite Jennifer Lopez and in "A Million Little Things". Earlier she appeared in "Desperate Housewives", "Law & Order: Special Victims Unit" and "CSI: Miami". At the same time, she also played in the movies "Don't Sleep" and "Dark places".
On March 26, 2015, the actress had a big day ahead of her, but then the phone rang. Her friend Ginger called her to tell the devastating news: De Matteo's Manhattan home of 22 years was up in flames."She said, 'Turn on the TV! Your building's on fire!" said the actress, speaking about the ordeal for the first time, exclusively to The Post. "I said, 'You're out of your [...] mind.' Then [my children and I] watched our house fall to the ground on television."
---
De Matteo is engaged to a bass guitarist Michael Devin since 2015. The actress is a mother of a 12-year-old daughter Alabama Gypsyrose Jennings and 8-year-old son Waylon Albert "Blackjack" Jennings from her previous relationship.
Dayton Callie aka Chief Wayne Unser
Scottish actor Dayton Callie portrayed the dirty cop, Chief Wayne Unser. He already was a big star when he came on to the series, as he had starred in a bunch of movies and TV shows. Since leaving the series, he's had a small number of projects but definitely slowed down.
---
Now in his 70s, Dayton has most recently starred in "Deadwood: The Movie" and in "Table 13", which is currently in its post-production stage. He played Lieutenant O'Shea in "City of Lies" and Jeremiah Otto in "Fear the Walking Dead." 
Reportedly, Callie has two children from his ex-wife Susan Peyton.