Supernatural Cast's Real-Life Partners And Net Worth
The era is coming to an end with the finale of Supernatural. The series has entertained us with demons and angels for 15 seasons! It's been over 300 episodes, more than 30 demons and God knows how many other supernatural beings since 2005.
We've seen love stories on the show, but what we want to know is who Jared Padalecki as Sam Winchester, and Jensen Ackles as Dean Winchester, are protecting in real life. Does Mark Sheppard do any better than Crowley at love? And what about our angel Castiel?
---
At the same time, many fans are eager to know who is the richest on the set - Padalecki or Ackles? And how much money the rest of the Supernatural cast members have earned? Find out all the details about the real-life partners and net worth of the Supernatural actors in our article! 
Jeffrey Dean Morgan as John Winchester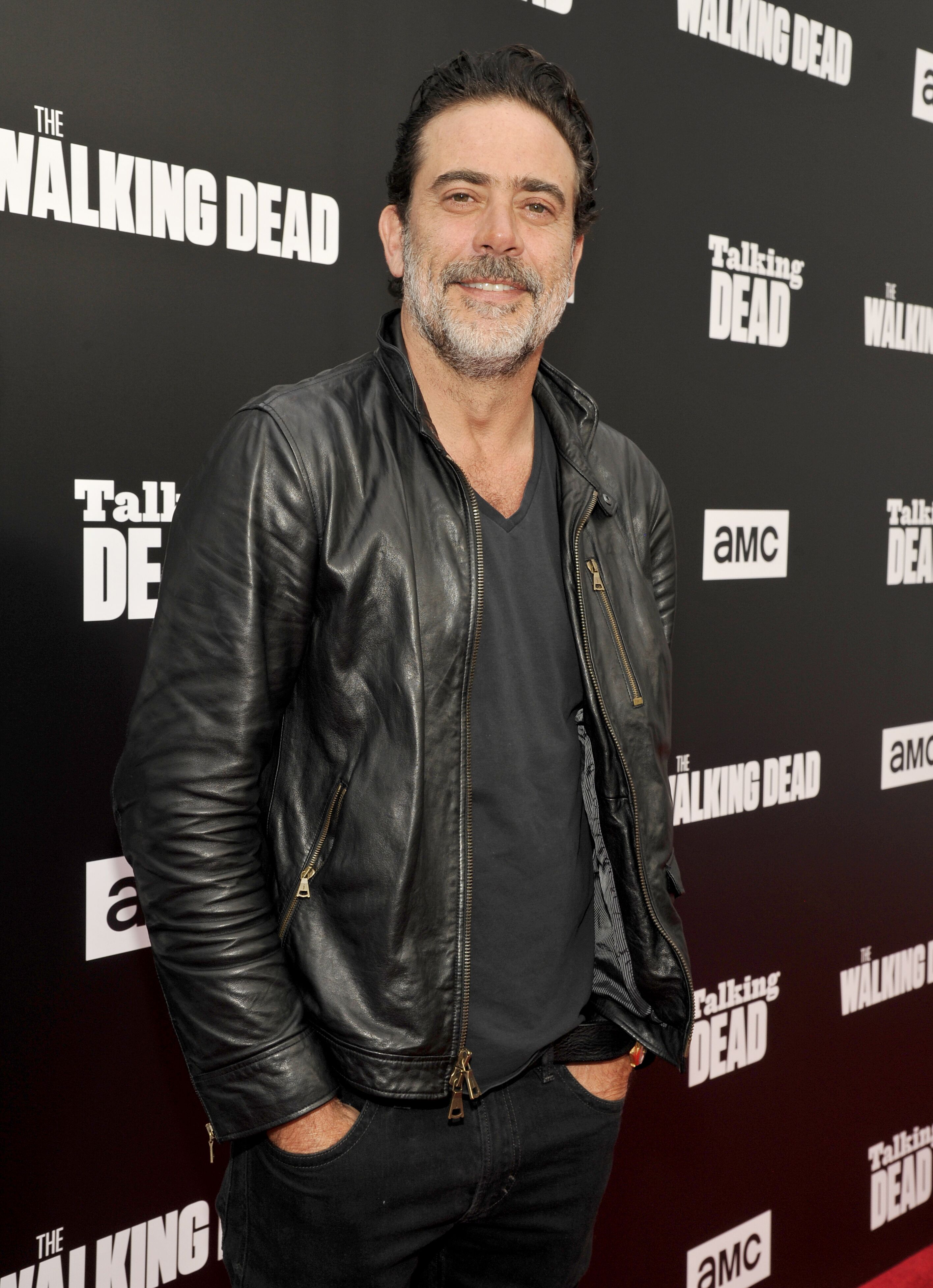 ---
The heavens literally intervened to bring John Winchester and his wife Mary Campbell together on the show - their love was bound by something much greater than just the two of them. Things ended tragically for the couple, but it seems like Jeffrey Dean Morgan has not had a terribly tragic love life.
He has been divorced once, from his first wife Anya Longwell, a gorgeous actress, and he is currently married to the love of his life, another actress named Hilarie Burton. With John being 53, and Hilarie being 37, there is a huge 16-year-age difference between them! The couple has been together for a decade, with Morgan already referring to Burton as his wife in several interviews, even before officially tying the knot on October 5th, 2019. 
---
Any ideas who performed at their wedding ceremony? Here's a small hint: it was all a bit supernatural! Well, Hilarie Burton was introduced to Jeffrey Dean Morgan on a blind date organized by Jensen Ackles. Hilarie was a part of the series One Tree Hill with Jensen's wife, Danneel. So it's no wonder that their wedding ceremony was hosted by none other than Jensen Ackles and Norman Reedus – both Morgan's long-term co-stars on Supernatural and The Walking Dead, all great friends in real life. 
Burton announced their wedding on Instagram, adding that the ceremony was everything she imagined: private and magical. And Jeffrey Dean Morgan added in his own post: "It was, without a doubt... the best day of our lives. Just never knew that it could be so damn perfect." 
---
They are happy parents of two children: their son Augustus was born in March 2010, and daughter George was born as recently as February 2018. Just before Burton gave birth to baby George, Jeffrey Dean Morgan opened up about parenthood to Us Weekly, saying: "I'm very excited. I think that being a dad is my favorite thing in the world." 
And Morgan was even on hand to helped deliver his children, as he explained on Jimmy Kimmel Live in April 2018. In the same show, Jeffrey also revealed how he and Burton came up with their daughter's slightly unusual name with a slightly unusual story! It turns out the couple decided on it after watching an episode of Bonanza called... "A Girl Named George".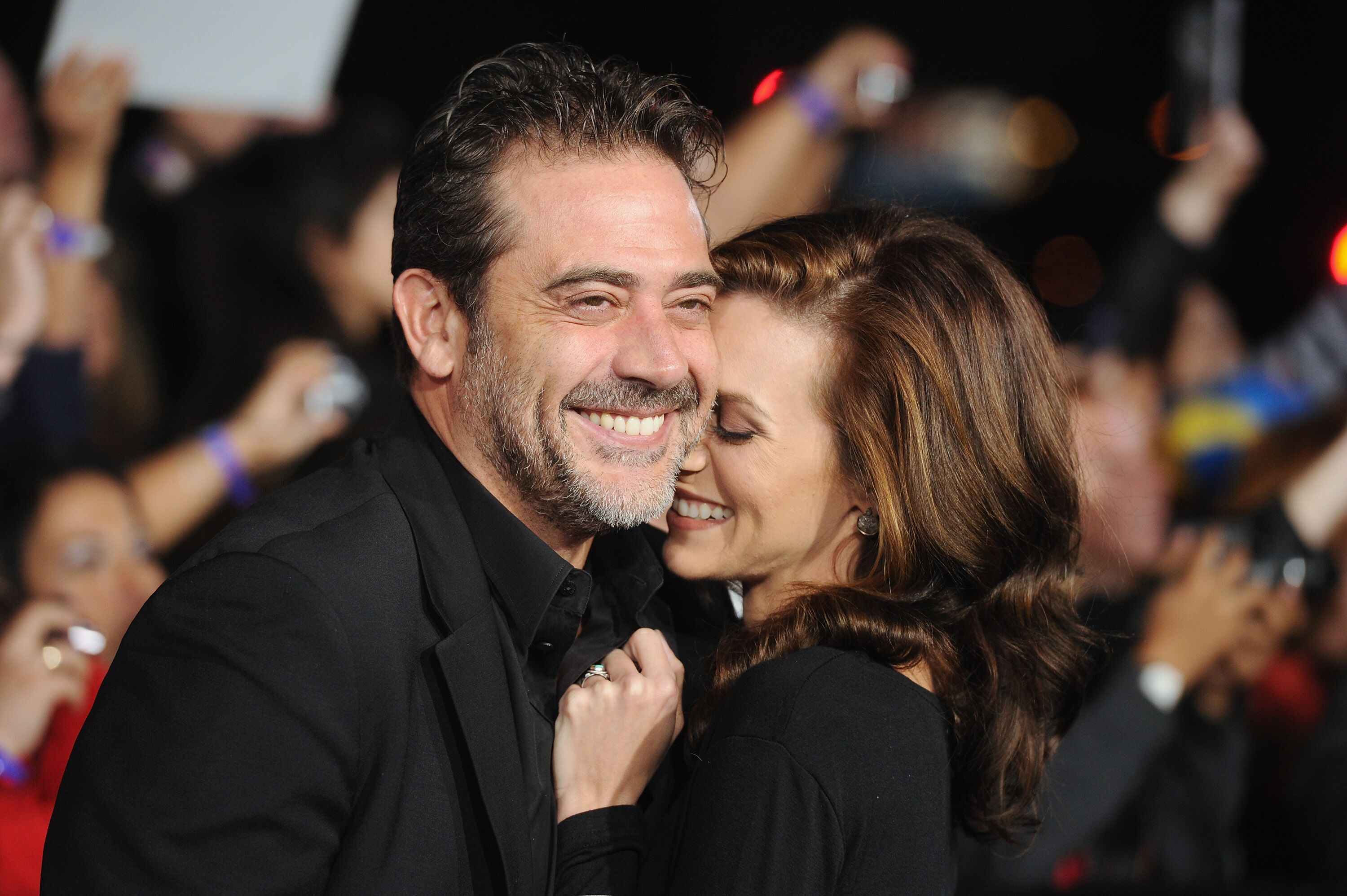 ---
Hilarie and Jeffrey are enjoying life on their 100-acre farm in Rhinebeck, New York which Burton revealed that she and her now-husband had "daydreamed" about purchasing from the very first weekend they met. How's that for a dream come true? It seems that life really is sweet for Mr. and Mrs. Morgan – and their happiness is very well deserved!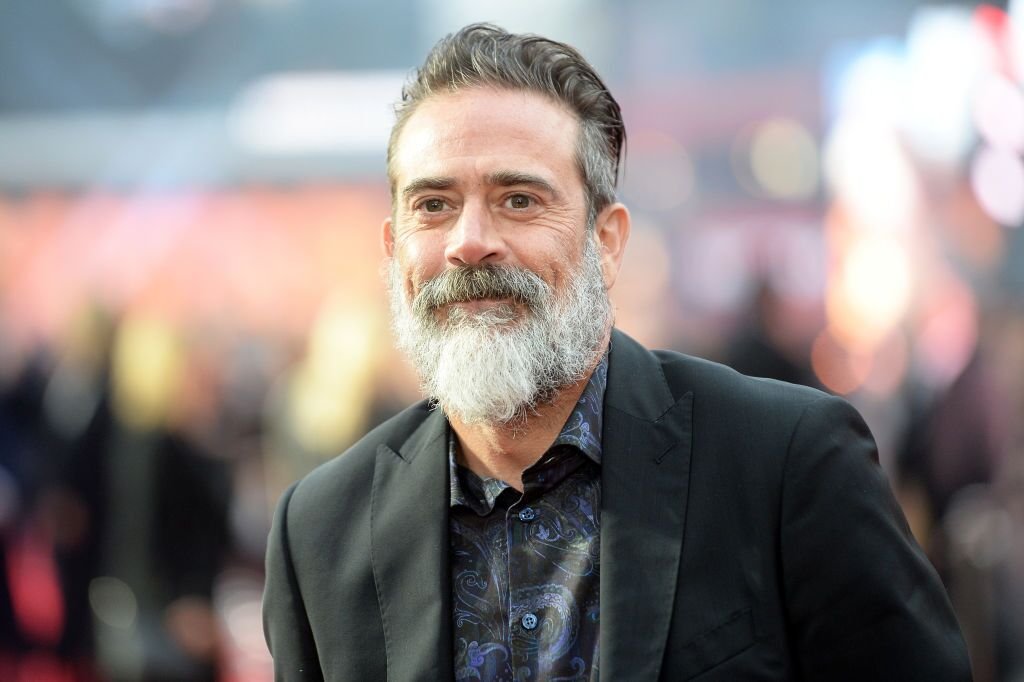 Today Morgan's net worth is over $10 Million. You must remember this guy from a lot of tv shows. He has been a guest star on ER, Walker, Texas Ranger, Angel, CSI: Crime Scene Investigations, The O.C., and many... many others. 
Though one of his most famous appearances was as Denny Duquette in Grey's Anatomy, which made his paycheck much bigger ever since. The funny thing about Morgan is that he often returns in different shows as a spirit after his character dies. That's exactly what he did in Supernatural and fans have to remember never-ending appearances of Denny Duquette in Izzie's and Meredith's minds. 
---
But today Morgan is probably best known for his role as Negan on "The Walking Dead". These roles made him a very wealthy man. Since 2018, Morgan has earned a salary of $200,000 per episode for his role in The Walking Dead!
You might be surprised but there is a connection between Morgan's characters in The Walking Dead and Supernatural... and the connection lies in a...bat! In the Supernatural episode "Somewhere Between Heaven and Hell" Dean holds a barbed-wire baseball bat, saying "dad loved this thing." And this is the exact weapon Morgan holds while playing Negan! And if you watch Walking Dead you should know that this bat is actually Negan's famous trademark. Nice twist, don't you agree?
Misha Collins as Castiel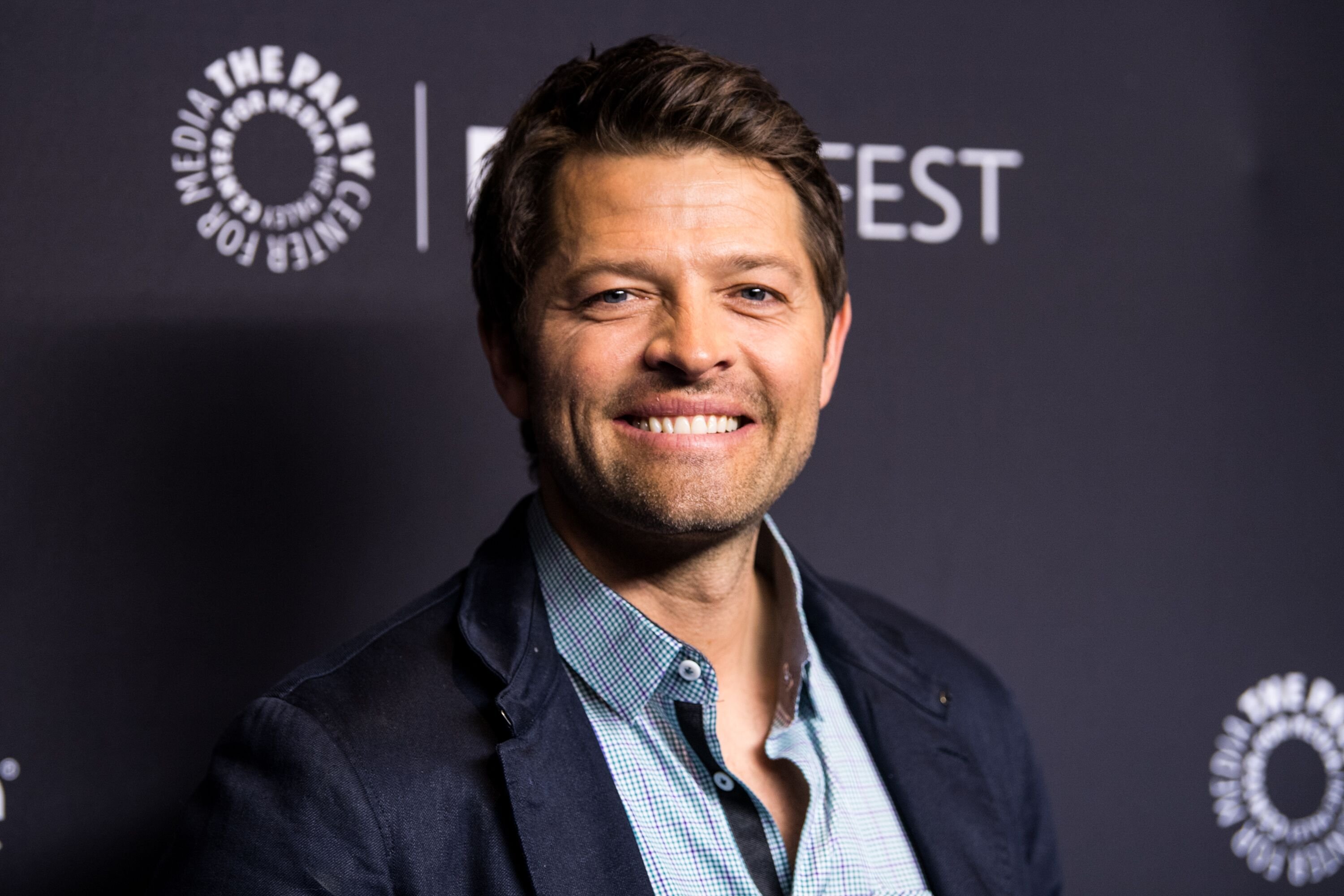 ---
And what about the man behind our favorite blue-eyed angel, Misha Collins? We are convinced that he has to be an angel in real life as well, right? Well, his wife Victoria Vantoch would definitely say so! The two have been married for 17 years already. Collins met and started dating his wife in high school and they have been going strong with their powerful love since then.
The couple has two children, their son West Anaximander who is eight and daughter Maison Maire who is six. You'll never guess what Misha's wife does for a living. Victoria has one of the sexiest jobs you can imagine! She combined her two skills of being a writer and sexuality historian, and started publishing some really kinky books. 
You might not know this, but Misha and his wife are co-authors of the cooking book "The Adventurous Eaters Club". Collins even renamed his Twitter account for the sake of advertising the book! 
---
And what about Collins' net worth? He was not lucky enough to get huge roles throughout his career. The actor took several small parts before landing the recurring role of Alexis Drazen on "24" and later appeared in small roles on shows like NCIS, ER and Charmed. 
It took Collins 6 years after his biggest success on "24" to become a regular character again, this time as Castiel. Producers loved him as much as fans did, so in season 9 Collins was allowed to direct an episode by himself. Misha directed an episode named Mother's Little Helper. If you don't remember, it's the one where straight-laced people were turning into violent murderers. 
---
Even though Collins hasn't had many starring roles, his success on Supernatural, brought him a net worth of $2 million! We guess this is a nice example of working smart instead of hard. 
On September 19 this year, Misha Collins celebrated 11 years since "Castiel first inhabited his rock hard human vessel." Collins admitted in an interview that he didn't feel his character would survive the series.
"From the very beginning I've always imagined that Cas would die right before the end, because I feel like the show somehow needs to end with Sam and Dean alone," he told Variety.
---
He also explained that as the show has been going on for so long, a part of his mind started to take it for granted, like it's going to last forever! Yeah, we thought so too! As for his after-Supernatural plans, Collins explained it better than anybody at the JIBCON 10 conference:
"I well knew that it was gonna end at some point, but I had not really allowed myself to start thinking about what's gonna happen after Supernatural – and I still haven't done that!" he said.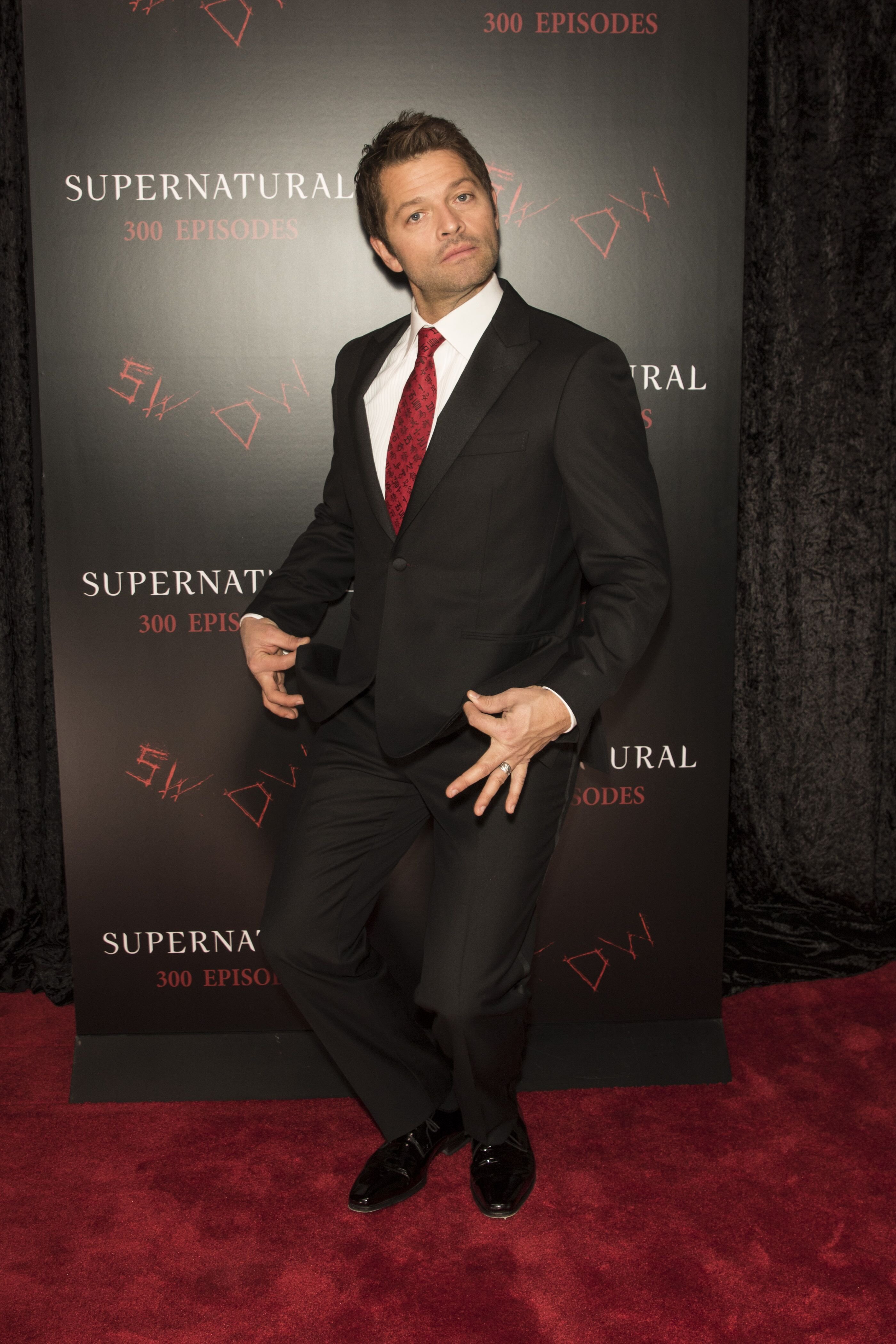 ---
Misha has a lot of ideas about it, but as he has been way too busy with the show – there was literally no time for him to decide what he really wanted to do with his life going forward! So he considers the end of Supernatural as a great opportunity to recalibrate all those things. However, the rumors about a Castiel-featured spin-off have already begun to swirl. Although this has been tried before with the short-lived Wayward Sisters, the creators still consider it possible, if set at the right time with the right characters – like Castiel.
Mark Sheppard as Crowley
---
They say you should never make a deal with the devil - but what if he's as funny, charming and handsome as Mark Sheppard in his role as the infamous Crowley? We've seen him get involved with angels on the show, though it never really worked out for the demon, but who is Mark's angel in real life?
---
Mark has been the husband to a sultry blonde named Sarah Louise fudge since 2015 - but this wasn't his first marriage. Before his romance with Sarah, he was actually married to Jessica Sheppard from 2004 to 2014, and even though they still describe each other as close friends, their relationship could not work out.
When their divorce was made public, Jessica posted the most heartfelt and loving message to her ex-husband, were a part of it she said: "Nearly a year ago, after much reflection and careful consideration my closest friend and a man I love very much, realized we didn't want to be married to each other anymore. Over the last year, through each change, decision, and hardship we have faced we have honored our commitment to never enter a courtroom, not to hire lawyers, fight or show anything other than love, admiration, care and consideration towards each other as we untangle our lives and divorce."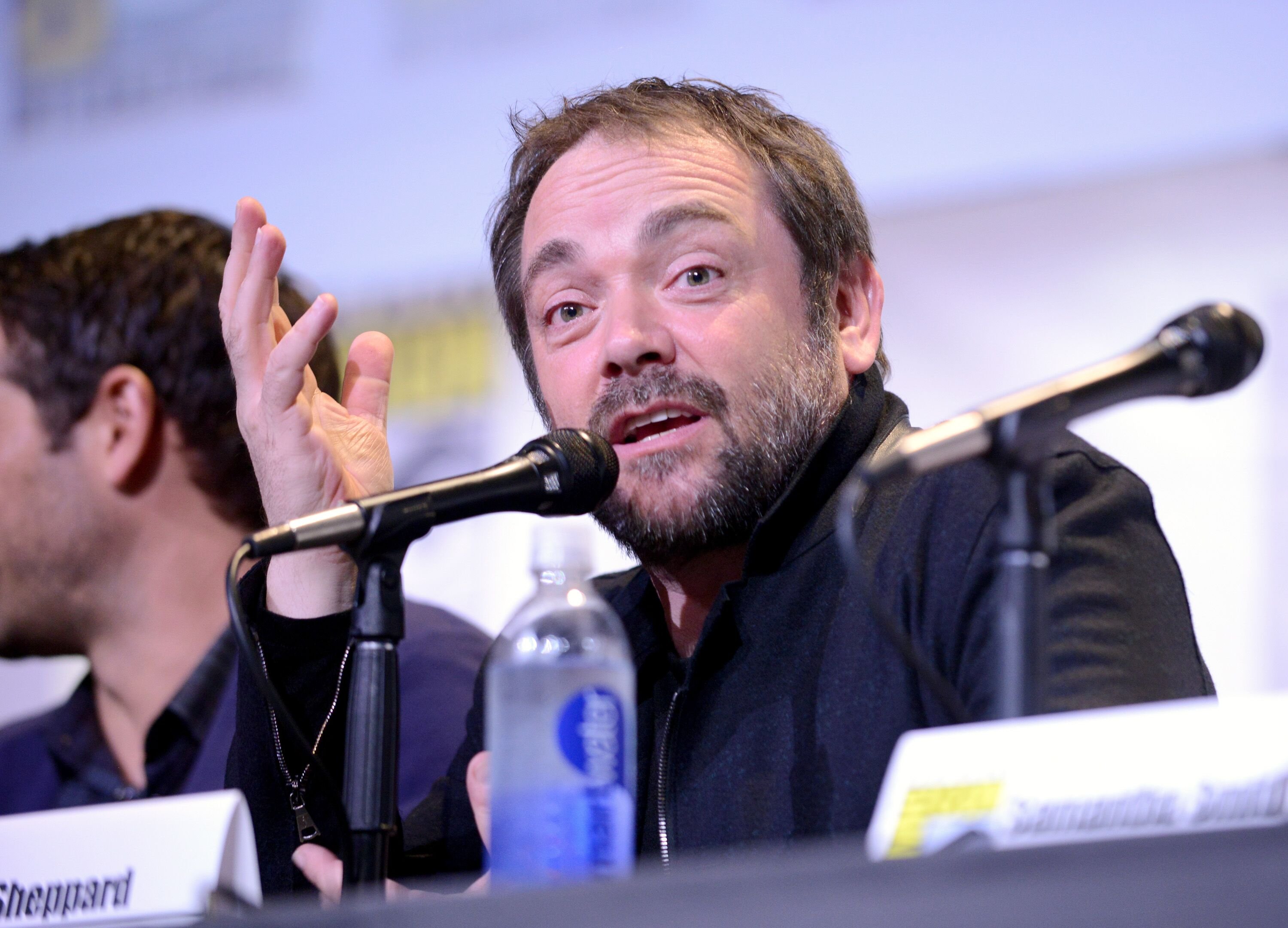 ---
Sheppard was a part of Supernatural for eight seasons before he...em spoiler alert... was killed in the Season 12 finale. You might think that in this series everyone can return as a spirit however this is not the case. The actor himself confirmed that he will not return to the show on Twitter. It is not clear why, as there's no confirmed information but he most probably did not reach a common vision with producers. What we do know is that producers did not even tell Sheppard about his end nicely.
"Once they decided they needed to do something different [with the direction of the show], they tried to get rid of me without telling me that they were going to get rid of me," Sheppard said.
Anyhow, the role of Crawley helped Sheppard earn an estimated net worth of $800 thousand. 
Mark Pellegrino as Lucifer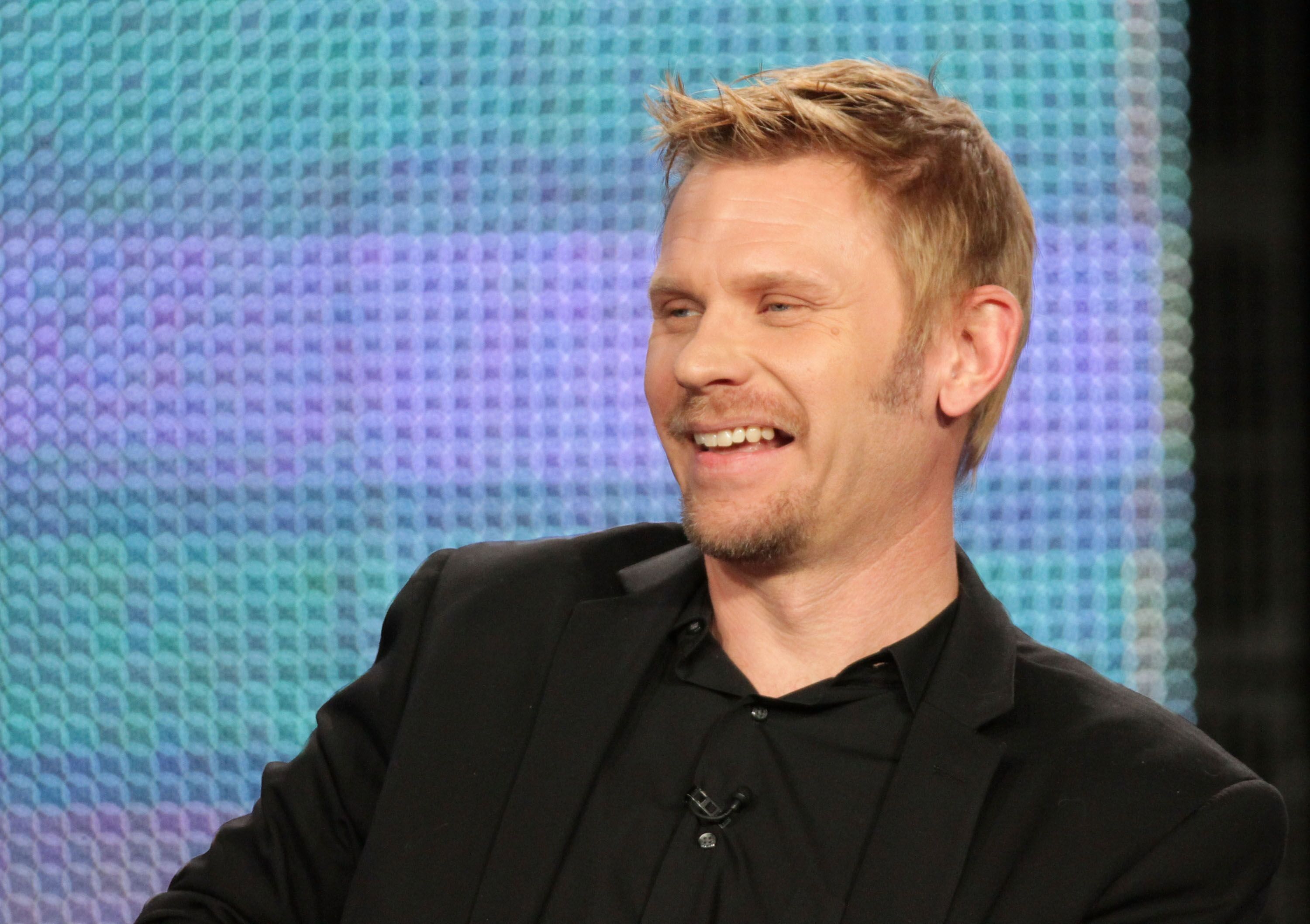 ---
One of the most devious, powerful and evil characters on any show we've ever seen, Mark Pellegrino's portrayal of Lucifer is just so good that you almost feel like you really want to hate him. But what we know for sure is that Mark isn't filled with that much hatred in real life.
This year marks the 10 year anniversary of his marriage to his beloved wife Tracy Aziz. She's an actress and director, best known for directing the movie Strangers in a Strange Land. Mark didn't only welcome Tracy into his life, but his heart is big enough that he is also a loving stepfather to Tracy's daughter Tess and son Misha. Pellegrino really loves his wife and often posts sweet social media posts about her and how proud he is of all that she has accomplished.
---
During his career, Pellegrino has gotten over 120 acting credits to his name. He was lucky to star as Paul Bennett in the TV series Dexter. And gained real popularity after his role as Jacob on the television series Lost. Actually, only a month after he was hired for Lost, Pellegrino was cast to play the role of Lucifer. And he loves it a lot! Though, only the acting part, as he pretty much hates watching it. He mostly asks his wife to review all of his works and that is the closest he gets to the tv.
The actor's schedule is crazy though it definitely pays off, as of today, Mark Pellegrino has managed to have a net worth of $3 Million!
Jim Beaver as Bobby Singer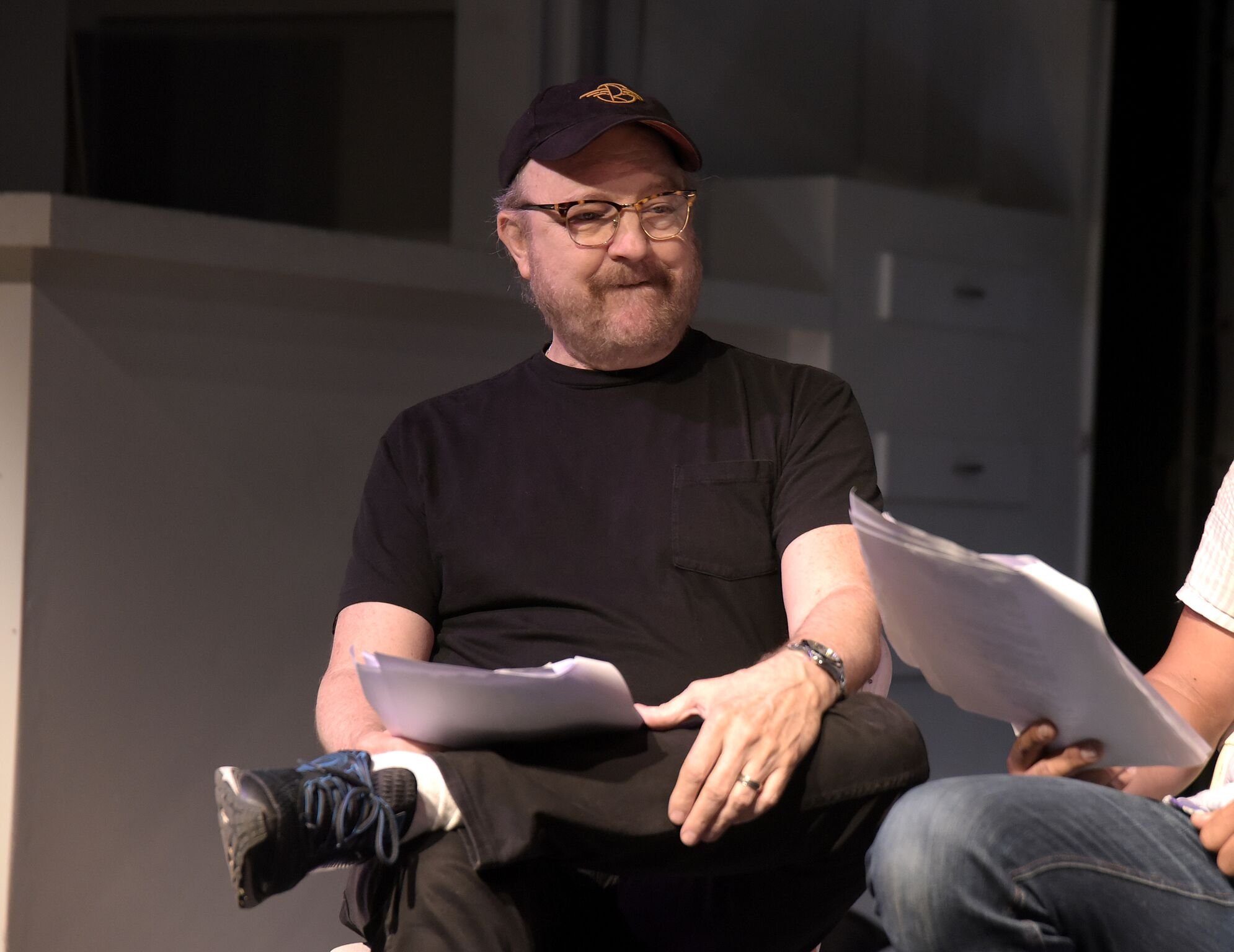 ---
No doubt that there was not a dry eye left in the Supernatural fandom when Dean had to burn Bobby's flask to finally put his ghost to rest. We loved this father figure to Sam and Dean and hoped that he'd be there to guide them forever because we're sure that everyone would want a father like that.
Thankfully, somebody does get to enjoy his wisdom as a father in real life, and that's his daughter Madeline Rose Beaver. Madeline is the only leading lady in Jim's life, as both of his previous marriages did not end with the best of outcomes.