Dawson's Creek: The New Lives of the Cast
'Dawson's Creek' was a huge hit at the end of the 90s and the beginning of the 2000s and became a teenage drama classic. Now, after more than 20 years since its premiere, the Joey-Pacey-Dawson love triangle still makes fans go crazy. 'Dawson's Creek' has turned the young actors into real stars. 
Which 'Dawson's Creek' main cast member has the most successful career? Who did Katie Holmes date after her highly publicized divorce from Tom Cruise? What is Kerr Smith doing in 'Riverdale'? Let's find out where the main cast members of the show are now.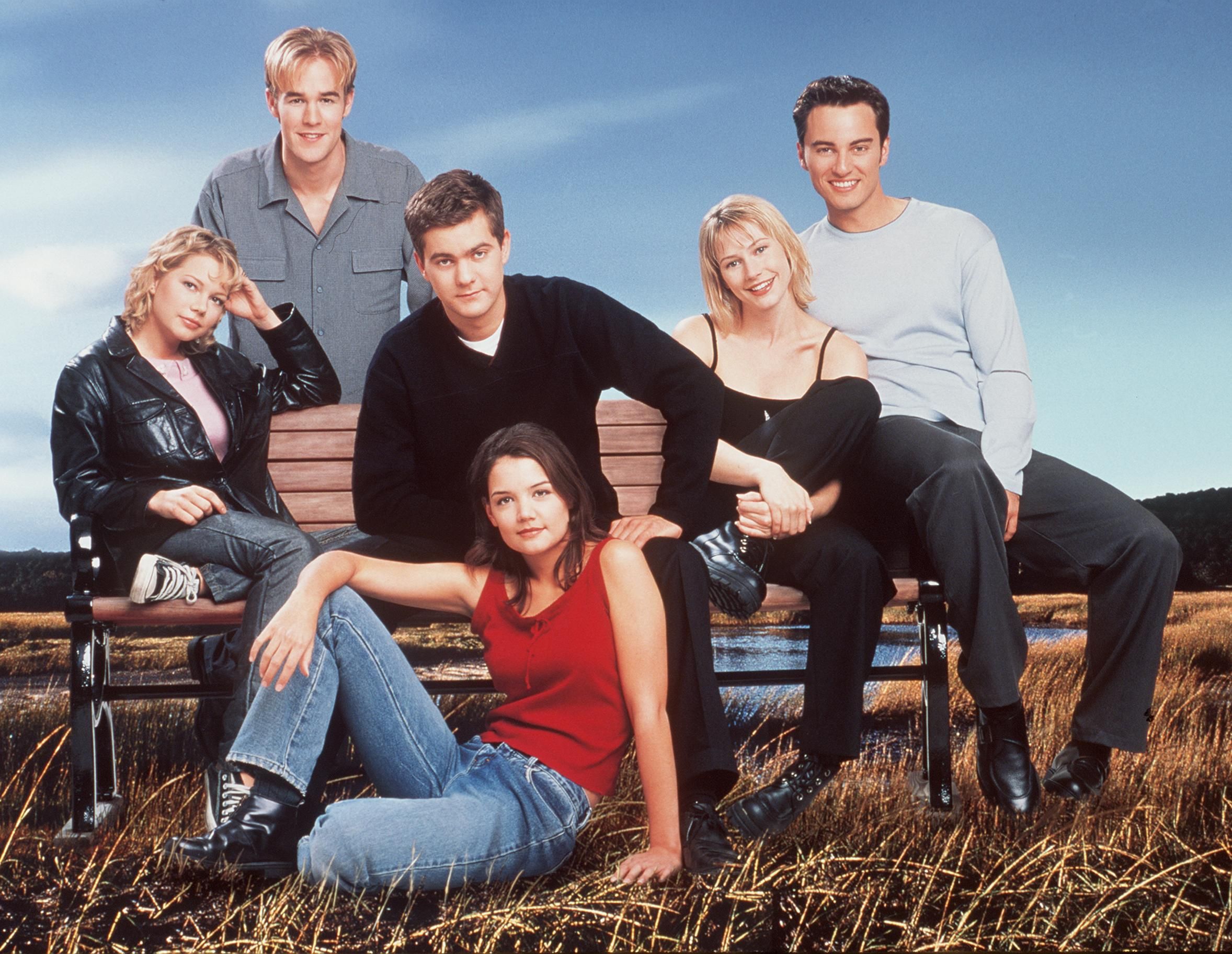 ---
Michelle Williams 
She was the youngest of the main cast members of 'Dawson's Creek'. In fact, Michelle Williams was the only one who actually was of high school age at the time of its shooting. The role of Jen Lindley was not her first TV appearance and it certainly wasn't going to be her last. Since her arrival at Capeside, Michelle Williams turned into a household name of her own with an impressive resume and four Academy Award nominations.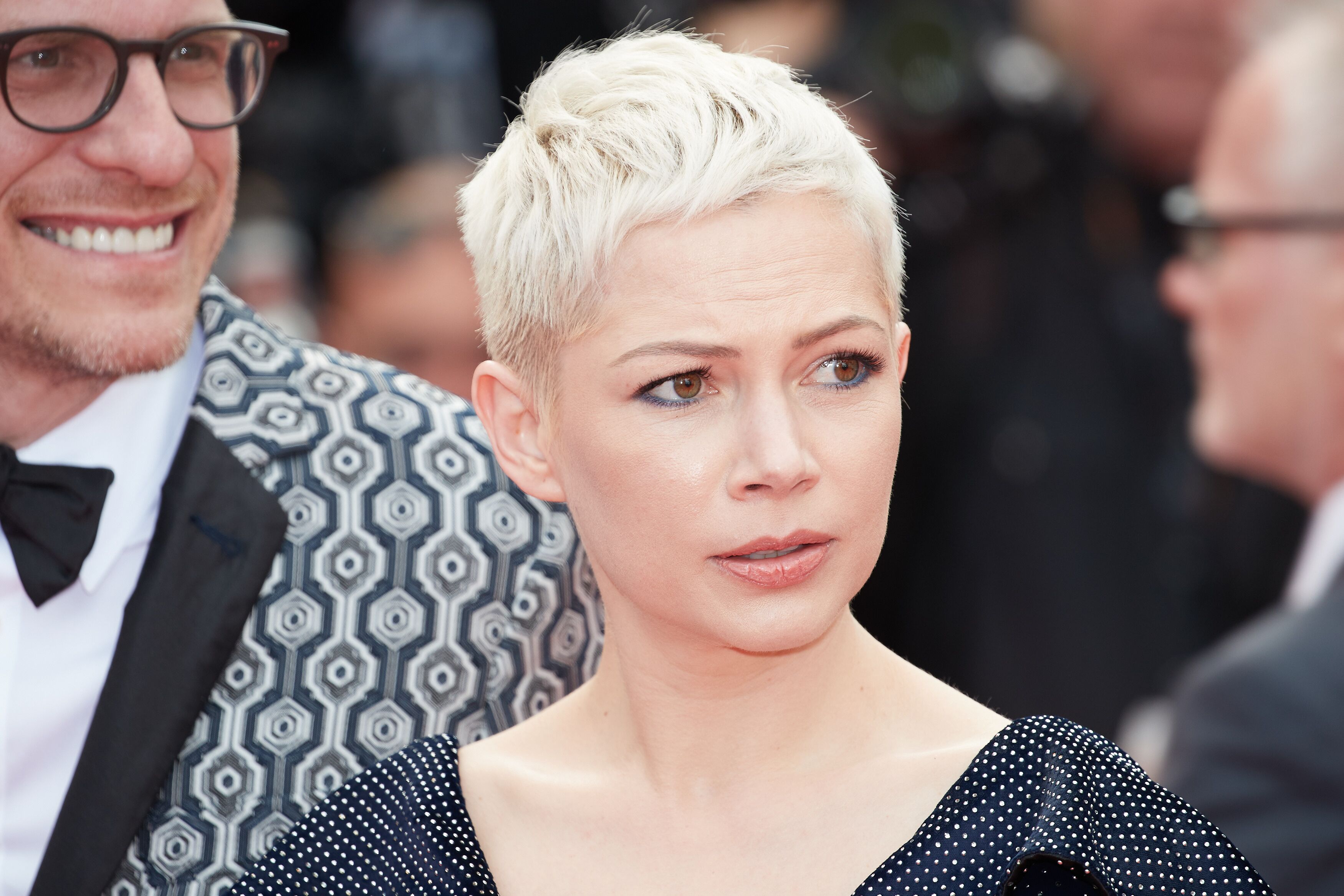 ---
She used to call 'Dawson's Creek' "the best acting class" she had at the time. It also became her first steady employment, which allowed Michelle to progress in her career. Along with starring in 'Dawson's Creek,' she took part in independent films and Off-Broadway plays. Her characters in those projects were more mature and adult-oriented. 
It seems like the 'acting classes' paid off well, as Williams soon became a highly demanded actress. Currently, she has over 50 roles under her belt, with most of them being on-screen. Michelle Williams received her first Oscar nomination just three years after the finale of 'Dawson's Creek' - in 2005, for a supporting role in 'Brokeback Mountain'. The other three nominations came later for her parts in the films 'Blue Valentine', 'My Week With Marilyn' and 'Manchester by the Sea. She definitely is a jack of all trades - she nailed all the different genres.
---
In 2018 she took part in a superhero film 'Venom' alongside Tom Hardy, which became the highest-grossing film in her career. We meant it when we called her a woman of many talents! Michelle Williams recorded three songs for the soundtrack of 'My Week With Marilyn' and two – for the highly praised musical movie 'The Greatest Showman'. 
Her latest work is 'Fosse/Verdon' TV miniseries, where Michelle portrays an actress and dancer Gwen Verdon. On the set of 'Brokeback Mountain,' Michelle Williams met the now-late actor Heath Ledger, who became the father of her only daughter – Matilda Rose Ledger. They broke up in 2007, not long before Ledger's untimely death in 2008. But Michelle later revealed that 'Brokeback Mountain' was "an unrepeatable moment in time" and "a very charmed time" in her life, when she was in love.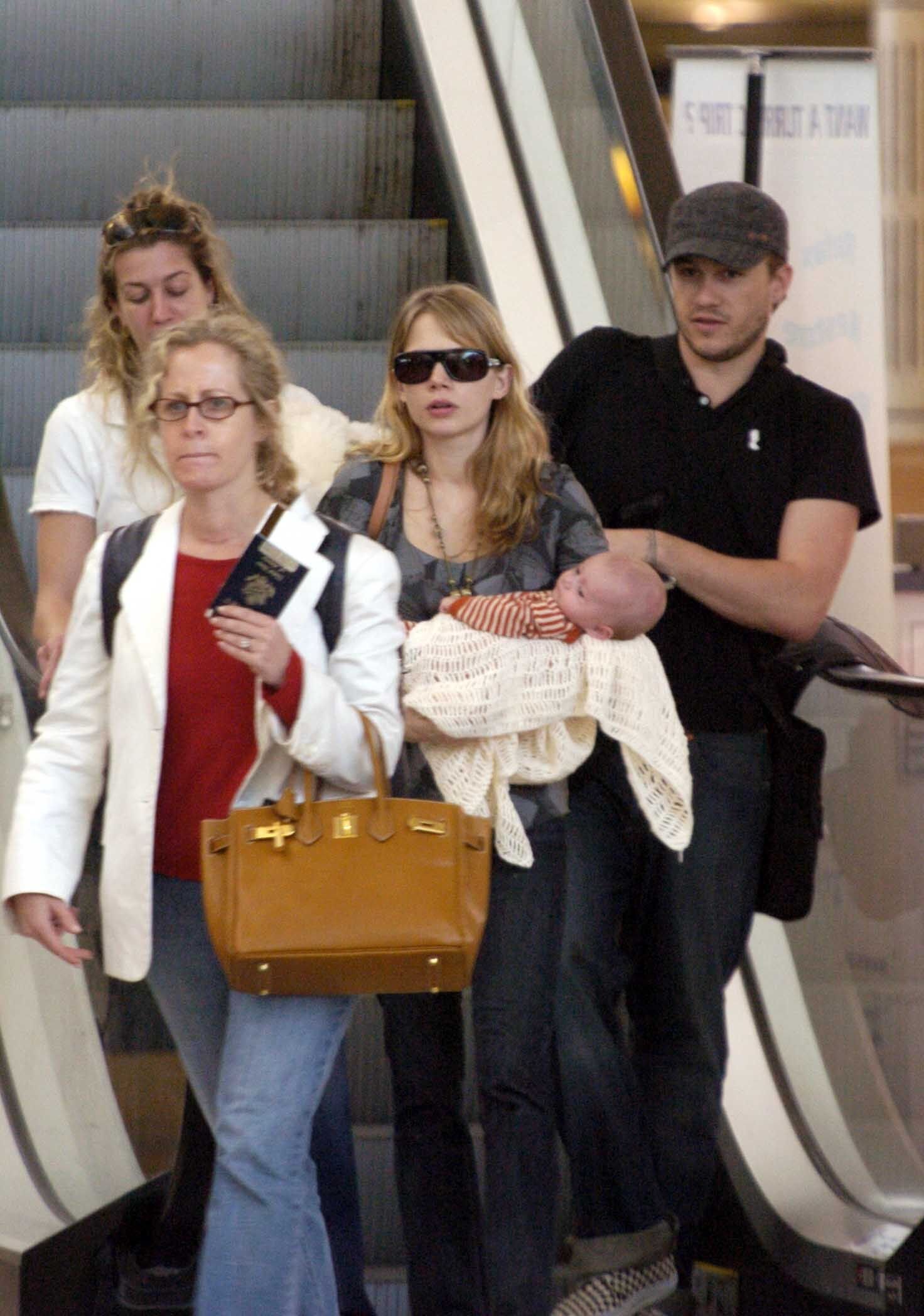 ---
Can you guess who Matilda's godparents are? I'll give you a hint: Michell Williams met both of them on set. Do you want to try and guess? No? Don't worry, I'll tell you - her godparents are Jake Gyllenhaal and Busy Philipps! It's amazing how true relationships can be formed during filming, and continue long after its ending. 
Busy Philipps
---
Phillips tried to keep herself busy after the finale of 'Dawson's Creek', which is nothing new for the actress! Since her childhood Elizabeth Jean was very active, she couldn't even sit still for a minute and that's how she got her nickname. Before joining the cast of 'Dawson's Creek' Busy Philipps had already been a part of another cult teen series, 'Freaks and Geeks'. 
Since the beginning of the 2000s she took part in more than 30 different TV and big-screen projects, the most notable of which is the series 'Cougar Town', as well as the comedies 'I Feel Pretty' and "I Don't Know How She Does It'. Busy also appeared on an episode of 'Don't Trust the B-- in Apt. 23' as herself, alongside her former co-star James Van Der Beek.
Phillips says of Williams: "I love her as deeply as I love almost anyone."
And she MEANS it - Busy was even Michelle's date to the 2019 Emmy Awards.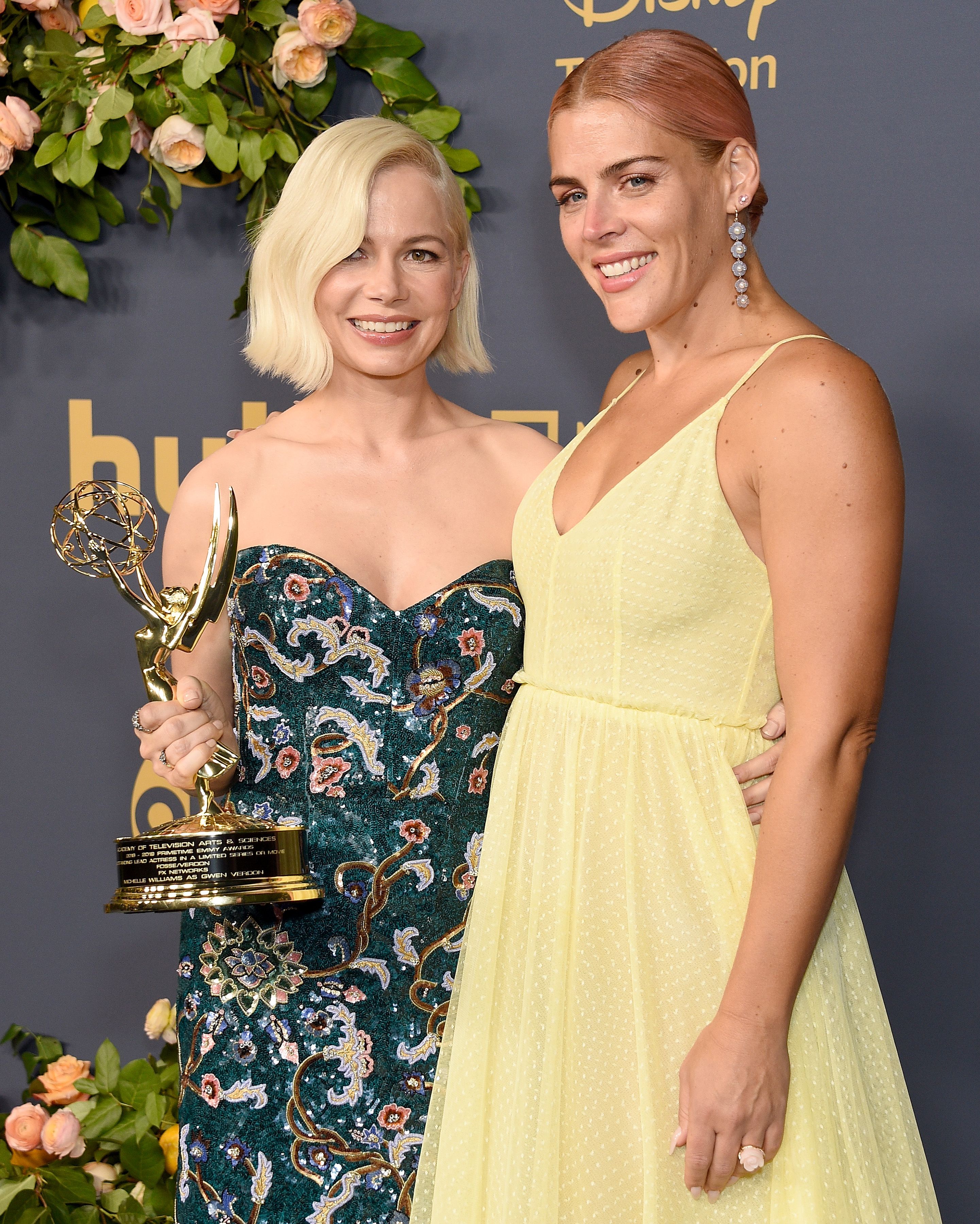 ---
In 2018 Phillips released a memoir 'This Will Only Hurt a Little', where she sincerely described her life and career in Hollywood. Busy Phillips has been married to screenwriter Marc Silverstein since 2007. The couple has two daughters - Birdie Leigh and Cricket Pearl. Busy is quite active on social media, and a great chunk of her amazing Instagram feed is devoted to the cute and funny photos of her lovely girls. 
Meredith Monroe
---
Did you know that Meredith was 28 when she portrayed a 16-year-old Andie? Oh yes! – and her performance was amazing! Meredith Monroe's role on 'Dawson's Creek' remains the most notable in her career, as she stayed with the show for three full seasons, and also guest-starred in the final one. 
Another role that she is well-known for is Haley Hotchner on 'Criminal Minds'. Since then Monroe has appeared in quite a number of TV series, including 'House', 'Bones', 'CSI', 'NCIS', 'Californication', 'Hart of Dixie' and '13 Reasons Why'. You might have also spotted her on the big screen with small roles in 'Transformers: Dark of the Moon/ and 'The Edge of Seventeen'. 
Meredith Monroe has been married to Steven Kavovit for 20 years! Yes you heard me correctly, the two have been together since 1999, and they have two children together.
Kerr Smith
---
Just like Meredith Monroe, Kerr Smith portrayed a much younger character while shooting for 'Dawson's Creek'. He was 26 when the show premiered – not quite the teenager, right? Apart from being known as Jack McPhee, Smith played notable roles in horror movies like 'Final Destination' and 'My Bloody Valentine 3D'. After 'Dawson's Creek' Kerr Smith had multiple recurring roles on popular TV shows like 'Charmed', 'E-Ring', 'Life Unexpected', 'The Fosters' and 'Agents of S.H.I.E.LD.'. As of 2019, Smith landed on the series 'Riverdale' as the new Principal of Riverdale High Mr. Honey. 
---
Kerr Smith has been married to actress Harmoni Everett. They got divorced in 2009, but don't worry - Smith got remarried. According to his website, Kerr and his wife Lisa co-founded an holistic health and wellness consulting business. The actor is a certified pilot and "enjoys motorcycle riding, hiking and growing the foods that we eat." So, you see, Kerr Smith is not only an accomplished actor but also loves the simple pleasures of life.
Joshua Jackson
---
ll the actors who played the main characters on 'Dawson's Creek' made impressive careers. And Joshua Jackson is far from being an exception to the rule! He started acting in 1991 when he was 13. So by the time he went on to appear as Pacey on 'Dawson's Creek', he was already known for his role as the aspiring hockey player in 'The Mighty Ducks' movie franchise. 
Jackson is a fan of ice hockey in real life too! Apart from shooting in 'Dawson's Creek' Joshua Jackson also starred in the films 'Cruel Intentions', 'The Skulls' and 'Gossip'. He even appeared in a cameo in 'Ocean's Eleven' – which says a lot about his popularity.
---
After "Dawson's Creek" ended, Jackson focused on the big-screen movies before he landed on the sci-fi cult series, 'Fringe'. His next role, on the series 'The Affair', proved his dramatic talent again, as the episodes often showed the same events from the point of view of different characters. 
His other notable appearance at that time was in a comedy-drama 'Lay the Favorite', where his partners were Bruce Willis, Rebecca Hall, Catherine Zeta-Jones. Joshua Jackson's latest project is drama miniseries 'When They See Us', which premiered in June 2019. The series was amazingly nominated for an Emmy award in July that same year. 
---
Jackson is not married so far – and never has been. He was in a relationship with his 'Dawson's Creek' co-star Katie Holmes, which certainly added some vibes to their performance! Since 2006 Joshua dated German actress Diane Kruger, but in 2016 the couple announced they had amicably split up. Kruger later revealed that their actual relationship ended long before they let it be known to the public, but they remained friends. Currently, Joshua is dating the British model and actress Jodie Turner-Smith.
Katie Holmes 
---
Both Katie Holmes and Joshua Jackson were 19 when they first arrived at Capeside. So it's no wonder that Katie calls Jackson was her first love. And although their relationship didn't even last till the end of the series, the fans still consider them one of the greatest on-screen couples (Sorry, Dawson!). 'Dawson's Creek' only was her second TV role, but it made Katie Holmes a real star. Except for 'Batman Begins', where she played Bruce Wayne's love interest.
The movie's director Christopher Nolan was really pleased with her performance, but Katie decided not to reprise the role in the next movie of the franchise. In 2005 she started dating Hollywood superstar Tom Cruise, and the very next year Katie gave birth to their daughter Suri. The couple got married in November 2006. Katie Holmes was fully prepared to devote herself to raising Suri and quit her acting career. But luckily for us, it never happened - in 2011 Katie Holmes took on a lead role of Jackie Kennedy in the miniseries 'The Kennedys'. But then Katie Holmes and Tom Cruise ended their marriage in 2012.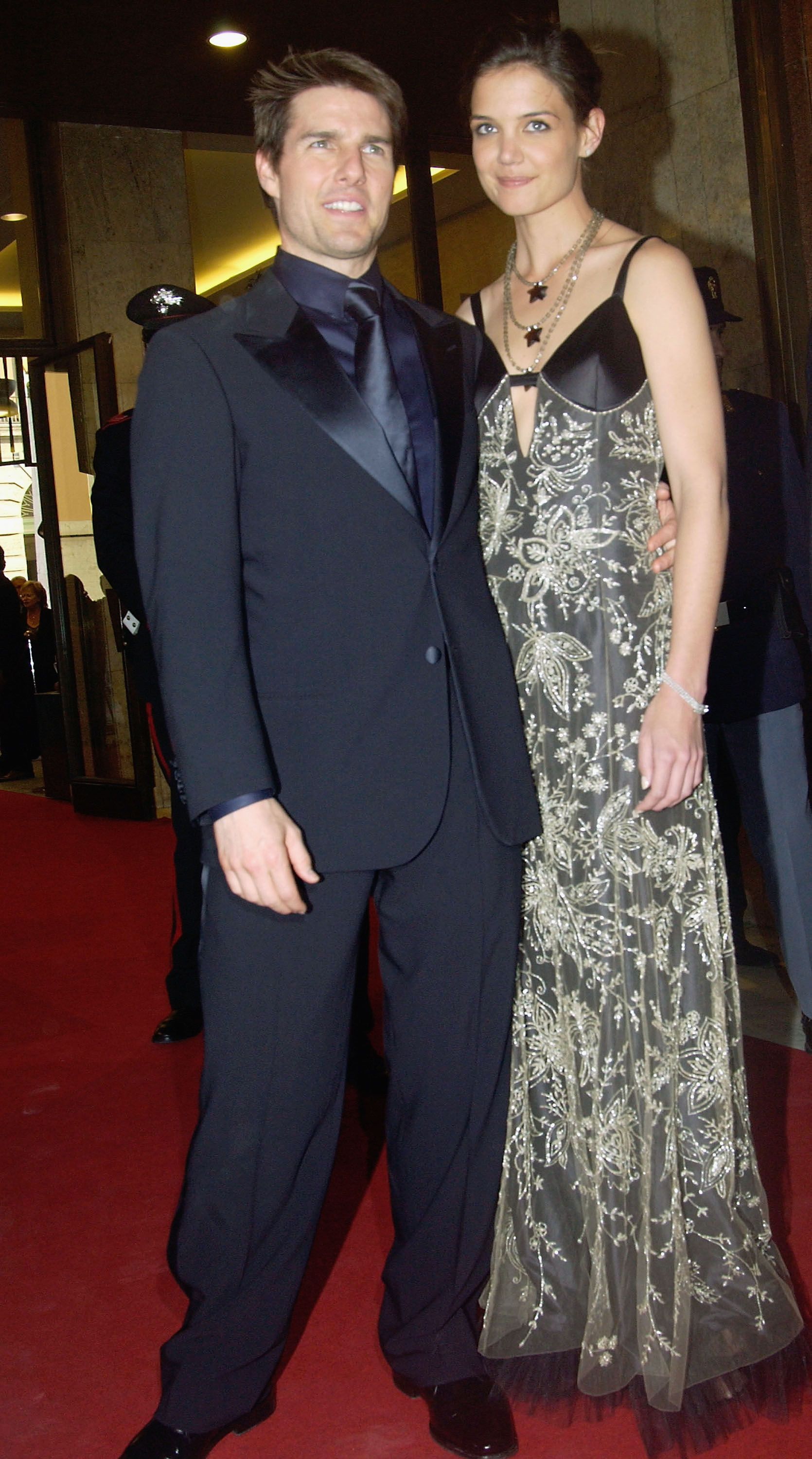 ---
Their relationship had been highly publicized from the very beginning, so after the breakup, Katie avoided the spotlight as much as possible and we seriously don't blame her. But rumors kept on swirling around Katie Holmes love life: since 2013 she reportedly has been dating actor Jamie Foxx. But according to 'E! News' the couple allegedly split earlier this year. The gag is neither Holmes or Foxx ever confirmed their relationship! So can we really be sure that their relationship happened? So let's just hope that Katie is happy in her low-key life – with or without a boyfriend. Anyway, she has been focusing on acting, directing and producing lately. 
---
Since her divorce, Holmes made a dozen on-screen appearances, but we'll name just a few. In 2015 Katie had a recurring role in the successful TV crime drama series 'Ray Donovan'. The next year she directed a drama film 'All We Had' and also performed the lead role in it. And in 2017 she reprised the role of Jackie Kennedy in 'The Kennedys: After Camelot'. Currently, we are waiting for her next movie appearance in an upcoming horror film 'Brahms: The Boy II'.
James Van Der Beek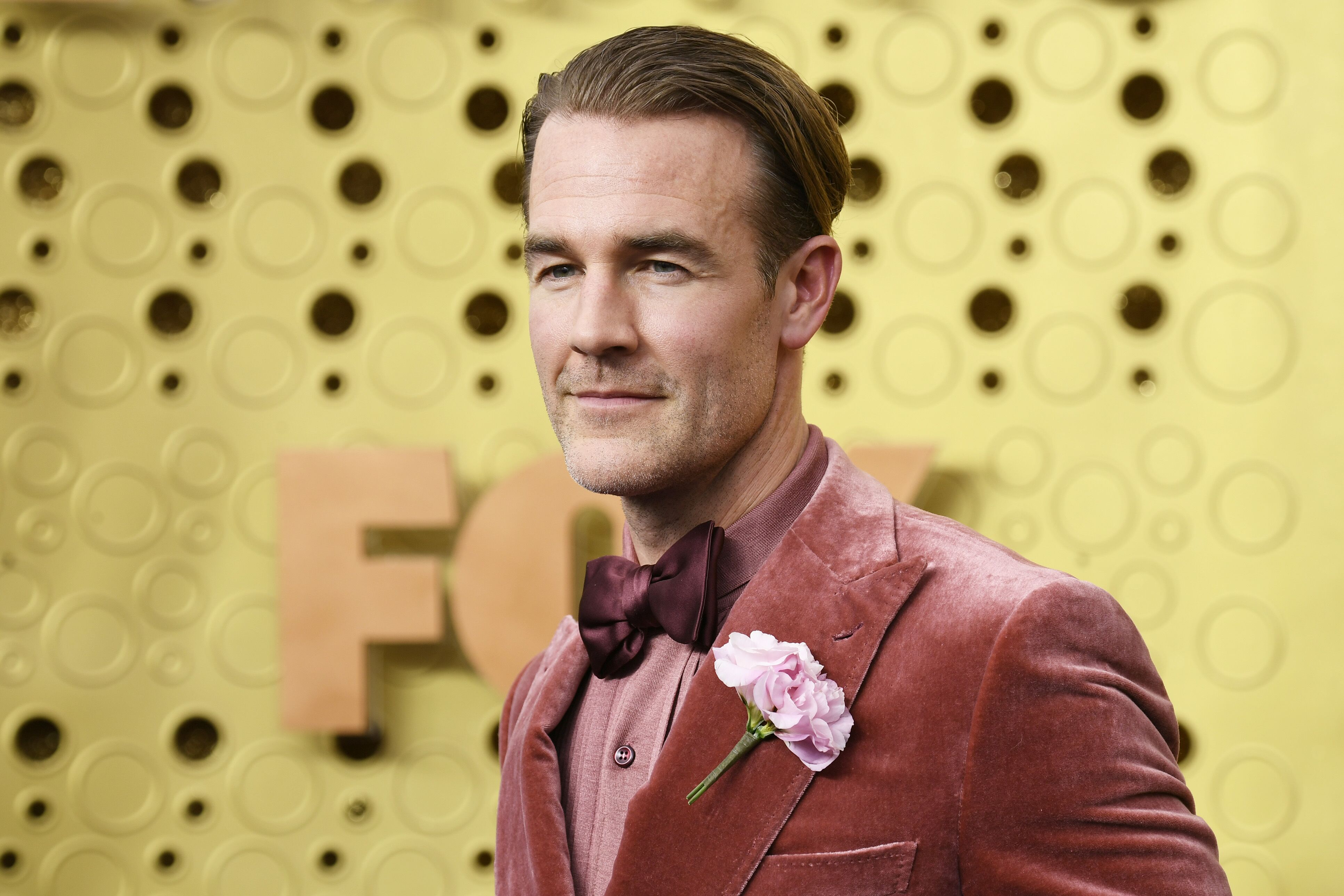 ---
His titular character on 'Dawson Creek' made him one of the most recognizable young actors since the series premiered in 1998 – not only in the US but worldwide too! James Van Der Beek decided to become an actor at 15. He asked his mother to find him an agent – and next year James got a role in an off-Broadway show. 
While still on 'Dawson's Creek', he played a leading role in the movie - 'The Rules of Attraction'. And since the ending of the show he guest-starred in many TV series, including "Criminal Minds', 'One Tree Hill' and 'How I Met Your Mother', and in horror and thriller movies, with the most notable being 'Formosa Betrayed'. 
But his next big hit was only in 2012 when James Van Der Beek got a role in the main cast of a sitcom 'Don't Trust the B---- in Apartment 23'. And although the show was canceled after two seasons, the portrayal of the satirical opposite of Dawson Leery heated public interest – which led the discovery of his comedic talents.
---
He joined the main cast of a comedy TV series 'Friends With Better Lives' and British sitcom 'Carters Get Rich'. In 2017 Van Der Beek became the co-author of a show 'What Would Diplo Do?' where he also played the lead role. And last year he was cast to play in the progressive drama series 'Pose', where he starred alongside Kate Mara and Evan Peters. Currently, James Van Der Beek is competing on the show 'Dancing with the Stars. So it's safe to assume that although James Van Der Beek hasn't managed to repeat the success of his 'Dawson's Creek' character, he has quite a steady career Hollywood. 
---
The actor got married twice. His first marriage to Heather McComb lasted for seven years, and the divorce was finalized in 2010. The same year a business consultant Kimberly Brook became his second wife. James and Kimberly Van Der Beek have five children together – a son and four daughters – and currently are expecting their 6th child! Quite the basketball team – and a spare!
If you want to catch up with the real-life happenings of the cast members from another classic show, check out what we found out about Law & Order: SVU