YOU: Real-Life Partners from the Cast
It's hard to find as intriguing and as mysterious a show as YOU. It immediately became a Netflix hit, where more than 40 million viewers watched it! Of course, the show's actors got so much attention from the show's fans.
Everybody is eager to know who they are dating in real life! For example, Penn Badgley, who we all know from Gossip Girl, impressed us with his story, and we can't wait to tell you who his sweetheart is! Don't miss any details in this article!
---
Are Penn Badgley and Victoria Pedretti dating in the real world? Who is rumored to be homosexual? And which actress suffered a terrible tragedy while portraying an easy-minded character? Find out now! 
Elizabeth Lail as Guinevere Beck
This actress did an amazing job portraying the controversial Beck, who dreamed of becoming a writer. It's hard to believe that this role was the first serious one for Elizabeth, as before that the fans could only see her playing in short episodes; mainly in the failed project Dead of Summer and Once Upon a Time.
---
In the latter one, she portrayed Anna, Elsa's sister, who many know from Frozen! Elizabeth acted so well in YOU that she got nominated for a Saturn Award and even landed the leading role in this year's horror, Countdown. According to Netflix, more than 40 million people watched the show, and that definitely made Elizabeth Lail a star.
"It feels like icing on the cake," Lail tells The Hollywood Reporter. "You never really know what you're getting involved in, and you have no idea if anyone will want to watch it or not," she said. 
---
Such an amazing girl just can't be single, right, Joe? Despite the fact that after season 1 of the show aired, Elizabeth Lail became quite a public figure, we don't know much about her private life. The rumor was that she dated the Australian actor and model Julian Haig for a few years, but we don't know if it's really true. The actress has even deleted her IG app recently, and Joe would definitely praise her for that. 
---
Although in the show her communication with Joe was the worst mistake of her life, in an interview with Entertainment, Elizabeth spoke very warmly about her work with Penn Badgley.
"He is the nicest guy, actually. And just really connected to his heart and his spirit so that makes him a really generous person to work with," she said.  
Her work for the show didn't only change her career, but also her attitude towards personal boundaries. In an interview with The Hollywood Reporter Elizabeth Lail revealed that she stopped giving her number to strangers on the streets who want to meet her, as she started taking her safety more seriously. Yes, YOU has definitely taught all of us a lot!
Ambyr Childers as Candace
---
Who is she, the past YOU? We are still yet to find out plenty of Candace's secrets in season 2, so for now, let's talk about Ambyr Childers who portrayed her. We know this actress for her roles in All My Children, Ray Donovan, and Aquarius. Ambyr and Lala apparently aren't on the best terms, and they often put their conflicts out there on social networks for many to see.
For instance, Ambyr isn't ashamed to call her husband's new girlfriend a "mistress" even in front of her children. All this chaos has been actively discussed in the media and social networks. After Lala posted a series of pictures with London and Rylee, their mother wrote:
"Lala, I appreciate your love towards my children, but until you're officially their stepmother please refrain from posting my children on social media! I hope [you] understand where I'm coming from. Many thanks,"
---
However, Ambyr is trying to move on and so she concentrated on her jewelry line, Ambyr Childers Jewelry. Childers revealed that their daughters are very much involved in her jewelry line, too.
"[My daughters'] artistic innocence inspires me every day," she said. "We need to teach our daughters the values of being a woman in today's family, community and the world around them."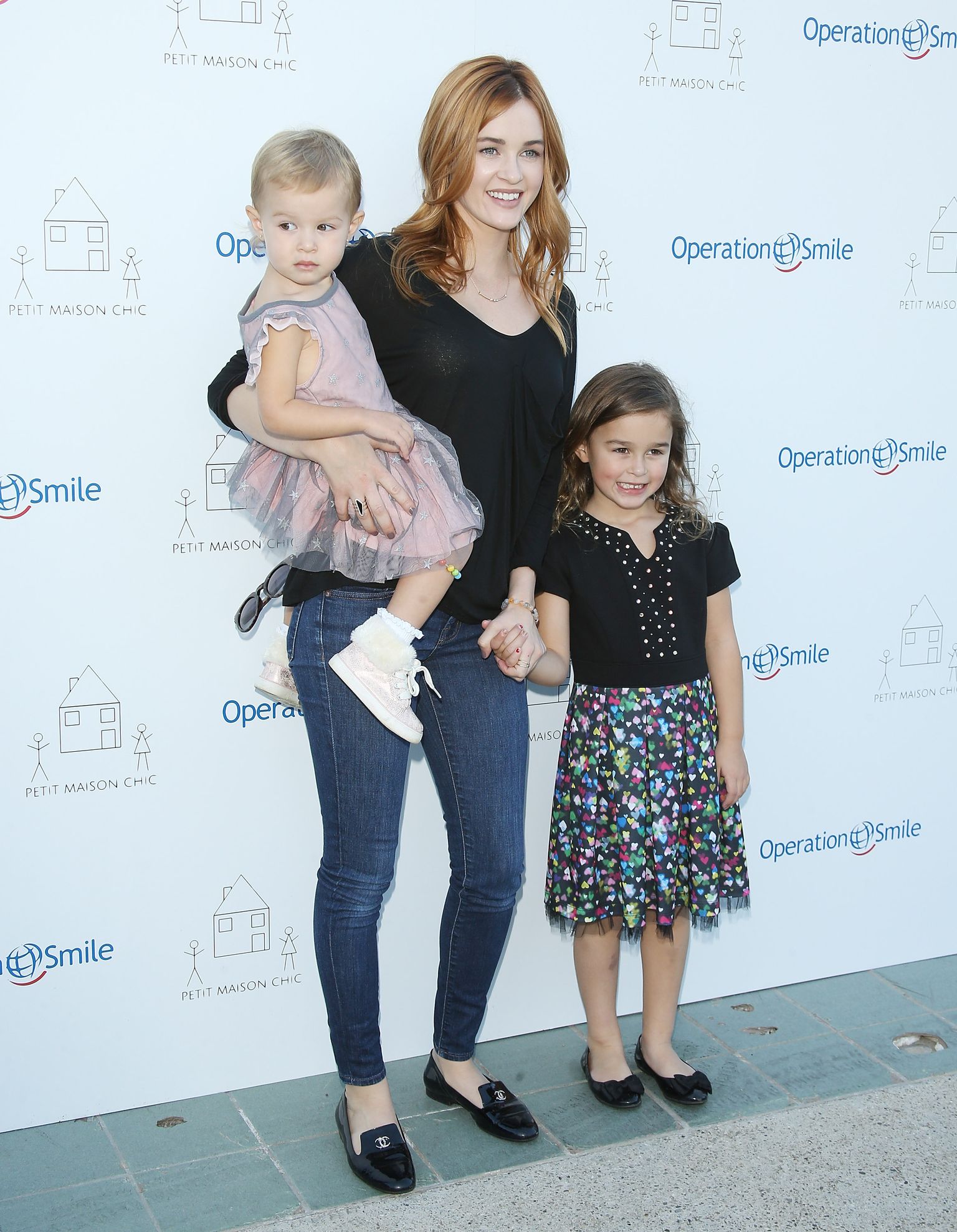 ---
She also admitted that the most difficult part of starting and maintaining her business has been "balancing her everyday life" as a mother, an actress, and a production company owner. And it seems that Ambyr isn't single either, because since last year she's been posting pictures with a mysterious stranger, in which they look terribly happy.
This summer, the actress also posted a mysterious photo with her love, captioned "Skipped the wedding...went straight for our honeymoon!" Does it mean that she's married again? We can't tell you anything yet.
Victoria Pedretti as Love Quinn
---
It's about time to move on to the new YOU! Victoria is still a very young actress, whose potential might be unlocked by this show. Netflix users already know her for her role in The Haunting of Hill House, for which she was nominated for a Saturn Award. If you aren't a fan of horrors, you might have seen this actress in Once Upon a Time in Hollywood, in which she portrayed Lulu. 
We don't know much about her personal life, so the fans have built up plenty of their own theories. The recent rumors were that Victoria Pedretti and Penn Badgley were dating, but we don't think it's true. You'll find out why we think so in just a moment! In 2020, she will play in the Hill House's second installment, re-dubbed The Haunting of Bly Manor. And of course, she's got the leading role in season 2 of YOU.
---

"[The first season] of You was so intoxicating; I could not stop watching it," Pedretti says. "The style of the show just draws you in, and so much of that is [thanks to] Penn: you just want to keep watching him."
Penn Badgley as Joe Goldberg
Finally, let's talk about the smartest, most mysterious and cruel character in YOU. It's not the first time that the actor who, we all know from Gossip Girl, pretends to be a nice guy in NY while doing terrible things. You remember who turned out to be the Gossip Girl, right?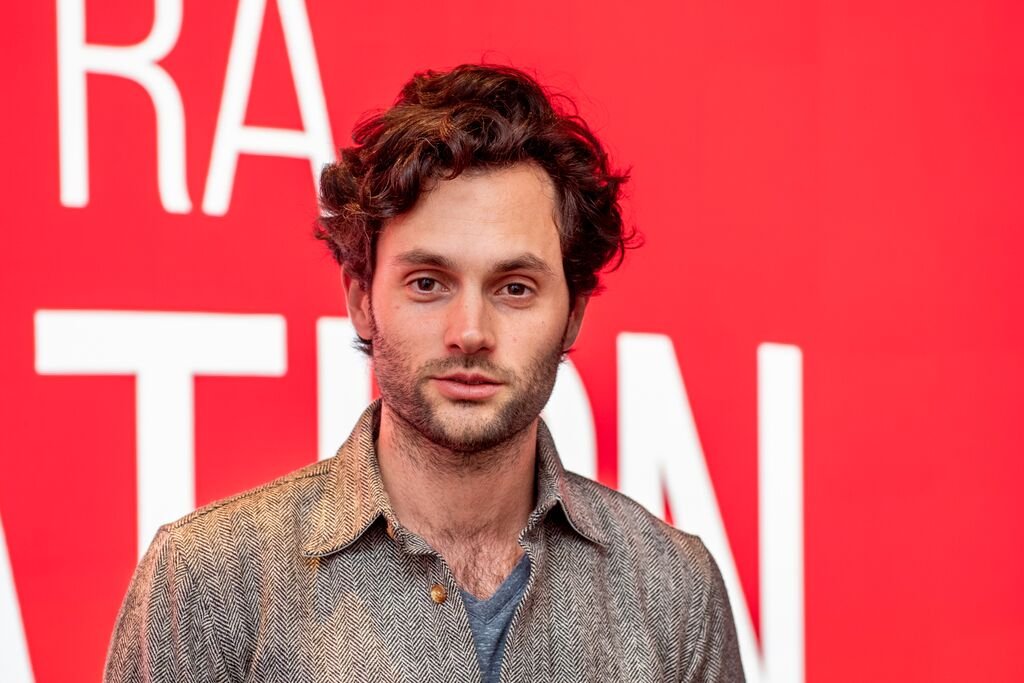 ---
By the way, it was on the set of Gossip Girl that Penn met Blake Lively, with whom he had both an on-screen and an off-screen relationship. The two were together for three long years until they broke up in 2010. A few years later, in an interview with Elle, he revealed that their relationship was a learning experience.
After that, the rumors were that Penn dated Zoe Kravitz for a few years, however, they had to break up due to their very different schedules. Soon after breaking up with Kravitz, in 2014, Badgley started dating Domino Kirke - a professional doula and musician, - as US Weekly reported.
---
At that point Domino was a single mother with a son from her previous marriage; and when they started dating, she didn't think it would ever lead to marriage. However, three years later, the two got married in a small closed ceremony! Kirke has admitted that she never was a fan of the thought of dating an actor, having grown with sisters Jemima and Lola who are actresses.
"I was like, 'Ugh, actors'…and then I married an actor," she told WWD
Domino and Penna have a lot in common, as both of them are musicians! Yes, despite the fact that Penn Badgley is a talented and famous actor, he is the frontman of the band MOTHXR, which has already even released an album! Kirke and Badgley share a studio together, in which they work alongside each other and have even thought of teaming up. They look like an ideal couple, just look at this cute picture of them together.
---
In the real world, many people consider Penn a very cute and kind person, that's why he hesitated for a while before taking up the role of Joe. He revealed in an interview with Entertainment Weekly that this role conflicted with who he is, and it just seemed too much.
"To be honest, in the beginning of the process, I had no interest in humanizing [Joe]. Like, please, spare us," he added. "But then I realized the only thing you can do as an actor is bring a character to life, and all that that means."
---
We are glad it was he who portrayed Joe, and now it's hard to even imagine anyone else portraying him, right?
Shay Mitchell as Peach Salinger
Beck's best friend who she sometimes envied so much is, in fact, a very famous actress. You probably recognized Shay Mitchell, as you might have seen her in another intriguing and scandalous show called Pretty Little Liars.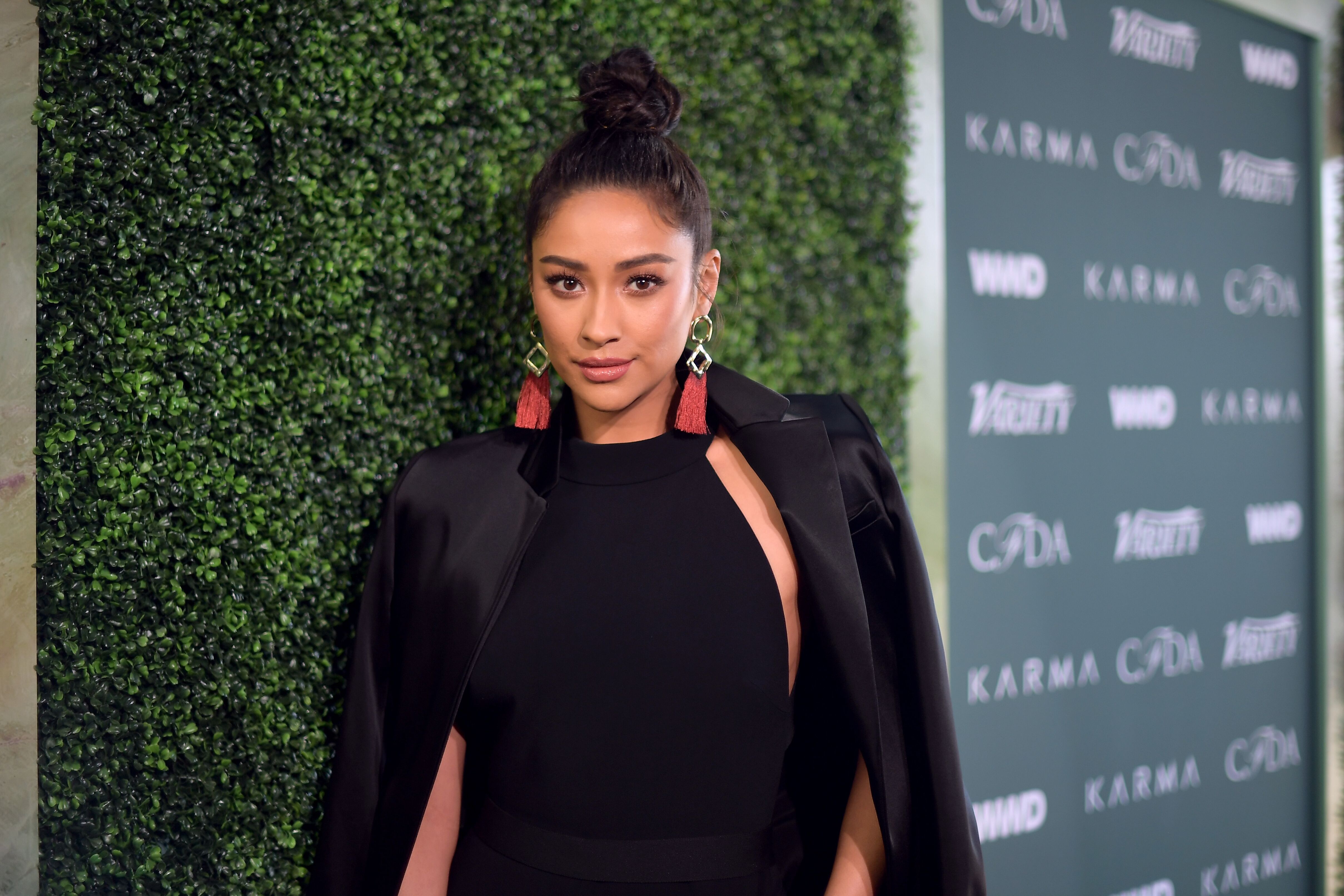 ---
This actress's private life is much more public. For a few years, Shay has been dating reporter from Entertainment Tonight Canada, Matte Babe! The two were first spotted together at the beginning of 2017, and a year after that they started to be comfortable posting their pictures together.  
It was the same year that Shay Mitchell had a miscarriage. She revealed it only a year later without mentioning any details and basically just saying that she "lost the child of her hopes and dreams." It's surprising, but at the same time as this tragedy, Shay was portraying stuck-up Peach on the set of season 1 of YOU. 
After this awful news that the actress shared in January 2019, many fans were surprised to find out that 5 months later, Shay was pregnant again. The actress only shared the news on her 6th month of pregnancy, while before that she revealed the news in just the 8th week.
---
This time she wanted to be sure everything was gonna be alright, so she wasn't very active on social media and didn't go outside much. According to the actress, she felt very lonely. At the end of October, she welcomed a baby girl and now posts plenty of her pictures on her IG. We are very happy for Shay and are looking forward to seeing her in other shows!
James Scully as Forty Quinn
Let's talk about another character from season 2, Love's charming brother, Forty! James is another young actor who YOU gave a chance, as before this project he had only had a role in the show Heathers and a few other episodical parts.
---
Although it is James's second role, he did an amazing job portraying a bad guy in a leather jacket in Heathers, We don't know much about his love life, besides the fact that he is probably gay. Last Valentine's Day, he posted a picture with the caption,
"Never met a man I love as much as my job."
If that's not coming out, then what is? Another thing that proves our guess is the fact that last summer the actor posted a picture of himself wearing face paint, showing support for the LGBTQ+ community. We are looking forward to seeing him in the new season and we hope his love life is great!