'You' Season 2: Cast's Real-Life Couples 
The season 2 of the creepy Netflix show, You, aired at the end of December. While fans are watching the new episodes and waiting for the official announcement of the 3 season's filming, let's find out the most interesting details about the real-life partners of the You season 2 cast members.
Which actress has been in the center of some family drama? What is going on between James Scully and Carmela Zumbado? Which lead actor from season 2 is openly gay, and who starred in one of the Marvel movies? We're ready to tell you who the actors of one of the creepiest shows, You, are dating! 
Spoiler alert! If you haven't finished watching the second season yet, you'd better not read this article until later!
Carmela Zumbado as Delilah Alves
This charming journalist from the second season of You achieved everything she has with her hard work and persistence. She's raising her younger sister, always looks stylish and knows what she wants! It's no surprise that her fans liked her character so much that they made Carmela Zumbado a star! Although the actress has been in Hollywood for 8 years already, it was the role of Delilah that became the turning point in her career. 
Zumbado was just excited to be on the show. After her casting announcement went live, she posted it on Instagram with the caption, "Is this real life?! ?! ?! All I can say is t h a n k YOU!!!!! Thank you thankyou thank youuu."
Although we are not sure of anything regarding her private life, we do know that she's developed friendly relations with her co-stars, especially with one of them. She is particularly close with James Scully who plays Forty Quinn in You. Zumbado called him a "work friend" in a caption under one of her pictures. Scully commented on the post and said, "Work friends? How about SOUL MATES?! HOW ABOUT THAT?'
Carmela is also an active supporter of the LGBT community, on Instagram she posted a picture in front of the colorful flag and captioned it: Dear LGBT community, your allies are proud of YOU! Sooo proud.
Jenna Ortega as Ellie Alves
Can you believe that this 17-year-old actress already has 10 years of acting experience?! One of her first roles was the role of the Vice President's daughter in Iron Man 3. 
Jenna, just like her character, is a typical teenager who can't imagine her life without social media, especially Instagram. Although, she has a lot more followers than Ellie! Jenna Ortega who became famous for the Disney Channel series Stuck in the Middle, keeps sharing pictures from set with 5 million of her followers.
Despite her young age, rumors have it that she's already been in two relationships In 2017 everybody talked about Jenna Ortega and Jacob Sartorius as a couple, as the two kept appearing together at social events and posted pictures of them together making their fans smile. Then Jacob released a music video, where the two kissed, and that just blew everyone's mind!
After that the actress was rumored to be in a relationship with the actor Asher Angel, who she also spent a lot of time with. There even was a time when the two came to a party dressed like Ariana Grande and her boyfriend at the time, Pete Davidson.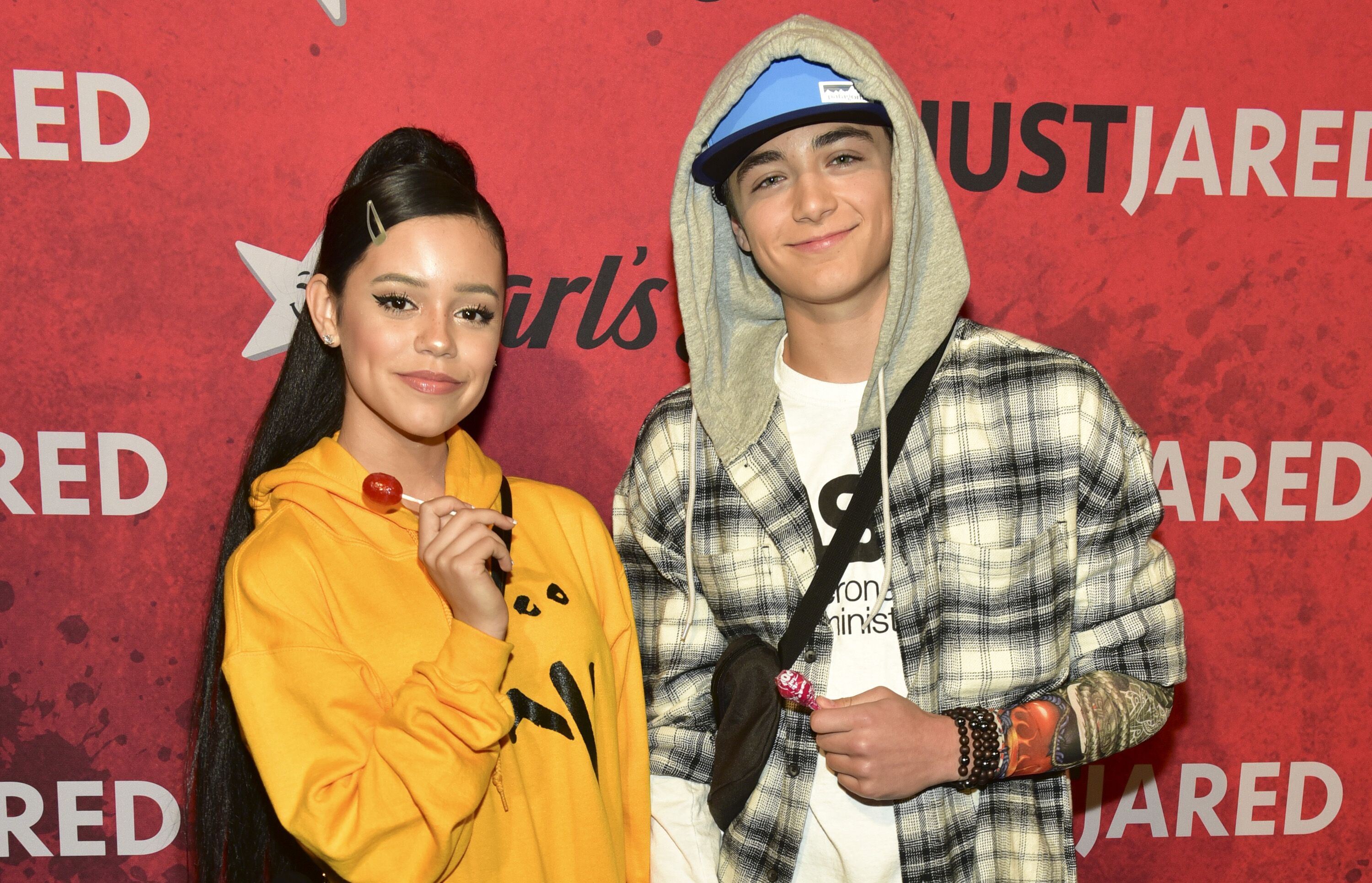 However, in a recent podcast Just Between Us, Jenna revealed that she actually never dated either of them! "According to the internet, I dated like six guys, [but I] dated none of them." Despite the chemistry between Jenna and her alleged boyfriends, there was nothing happening between them, and we can't even guess if the heart of this young beauty is free!
Chris D'Elia as Henderson
I think we can all agree that this isn't the best person in the world, stand-up comedian Henderson was portrayed by an actor who also happens to be a stand-up comedian! Like Henderson, he has a Netflix special. And not just one, but three!
In his last one, Man on Fire, Chris D'Elia took a darker and more depressing turn, and many thought it was somehow connected with his problems in his personal life, and for a reason. In an interview with Vulture in 2017 the comedian revealed what made his jokes more serious.
"I'm a single guy. I broke up with my ex. I'm at the point where in five years I'm going to be in my 40s. I don't have kids. My whole life I thought I'll have kids because that's what you do. But then for a while I was like, 'Maybe I won't.'
He also revealed that he feels lost and just tries to live day by day. So what happened in his private life? Fans know that Chris was once in a marital relationship with Emily Montague of Fright Night. They got married in 2006 and were together for 4 years until they decided to split up. According to Chris, the two planned on having children but didn't welcome any, and perhaps that was what traumatized the comedian. After the divorce, Emily got married again and welcomed a child soon after.
At the same time Chris D'Elia was rumored to be dating his co-star from the show Whitney, Whitney Cummings. However, we do not know the details of this relationship.
Victoria Pedretti as Love Quinn
When season 2 of You aired, it seemed that everyone was talking about this young actress! Popular with many horror fans from The Haunting of Hill House, Victoria demonstrated a surprising transformation from a good girl to Joe's ideal girlfriend. The girl revealed that she was a fan of the show well before she was cast to play in it.
"[The first season] of You was so intoxicating; I could not stop watching it," Pedretti says. "The style of the show just draws you in, and so much of that is [thanks to] Penn: you just want to keep watching him."
Although Victoria is getting a lot of media attention now, she does not reveal much about her love life. In her interview for The Oprah Magazine, she shared some thoughts about her character and spoke about her experience of working with Penn Badgley.
"I had a great time working with him. The amount of work he puts into the show – he's in almost every single scene. That kind of work is rigorous. He's a kind and gentle individual".
James Scully as Forty Quinn
Another character who definitely deserves all the best! This is the second big role for James Scully who's been dreaming about making a career on Broadway and thought that film and television was ridiculous 
Yet, the actor ended up on TV, and we are glad it was him who portrayed Forty. The actor loved this role so much that he is hoping to come back in season 3. Although season 3 hasn't officially been announced yet, it's pretty much obvious that it is happening. 
But let's get back to James Scully. We don't know much about his love life, despite the fact that he is gay and is in a relationship. On last Valentine's Day, he posted a picture with the caption, "Never met a man I love as much as my job." In an interview with Glamour, James spoke about the most romantic thing he did and mentioned his ex-boyfriend.
"I had a boyfriend in New York and he loved hot yoga, so we would take 90-minute hot yoga classes together all of the time—which, again, not my first choice."
We don't know if he's dating anyone now, and on his Instagram page, the actor only posts pictures with friends.
Ambyr Childers as Candace Stone
Candace is another character in You that one doesn't know whether to like her or not. On one hand, she is Joe's first victim who survived after being buried alive and should be treated with sympathy and affection; but on the other hand, we do not know anything about her, besides the fact that she is furious and is ready to do pretty much anything for revenge.
Ambyr Childers' love life is just as complicated and confusing as her character's. For 8 years the actress was married to producer Randall Emmett, and as it turned out later, he cheated on her with the scandalous star of Vanderpump Rules Lala Kent. Only a month after his separation with his ex-wife, Randall announced his engagement with Lala, and this wasn't something that improved the relationship between the two women. It got to the point where Ambyr forbade her ex's new fiancee to post pictures of her children on Instagram; moreover, Ambyr feels comfortable to publicly call Lala a mistress.
"Lala, I appreciate your love towards my children, but until you're officially their stepmother please refrain from posting my children on social media! I hope [you] understand where I'm coming from. Many thanks."
However, Ambyr Childers is trying to move on, so she's concentrating on her jewelry line, Ambyr Childers Jewelry. Childers told us that her daughters are very much engaged in her jewelry business, too. 
The actress is not suffering from being single and lonely, and she seems perfectly happy in the arms of a new man. She is set to tie the knot with her fiance, Jeff Tinsley, whom she got engaged to 2 years ago. At the time, she took to Instagram to share a snap of the huge sparkler with the caption: "I said Yes."
She also shared some thoughts regarding the fans being obsessed with Joe in The Oprah Magazine: "It's just mind-blowing. I think it's important for people to know that Joe's actions and behavior are not okay. It's really fascinating to see how this all has transpired into some women just being so in love with this idea of who Joe is."
Robin Lord Taylor as Will Bettelheim
Many know this amazing actor from the show Gotham, in which he portrayed Oswald Gobblepot, but for us he will always remain one of the few who saw Joe's dark side and survived. 
For a long time, the actor had been hiding his private life until in 2014 in an interview with the magazine Glamour he revealed that he had been married for 3 years already. He did not share any details, so when he revealed that he was gay half a year later in The Nerdist Podcast , many fans seemed to be surprised.
Now we know that he is married to his long-time companion, movie production designer Richard Dibella. The couple has been together for many years and they got married in 2011, in Iowa, which was the third state to legalize same-sex marriage in the US. The couple does not currently have children but in the same interview, Robin said it's just a matter of time. We are looking forward to hearing exciting news from the actor!
Penn Badgley as Joe Goldberg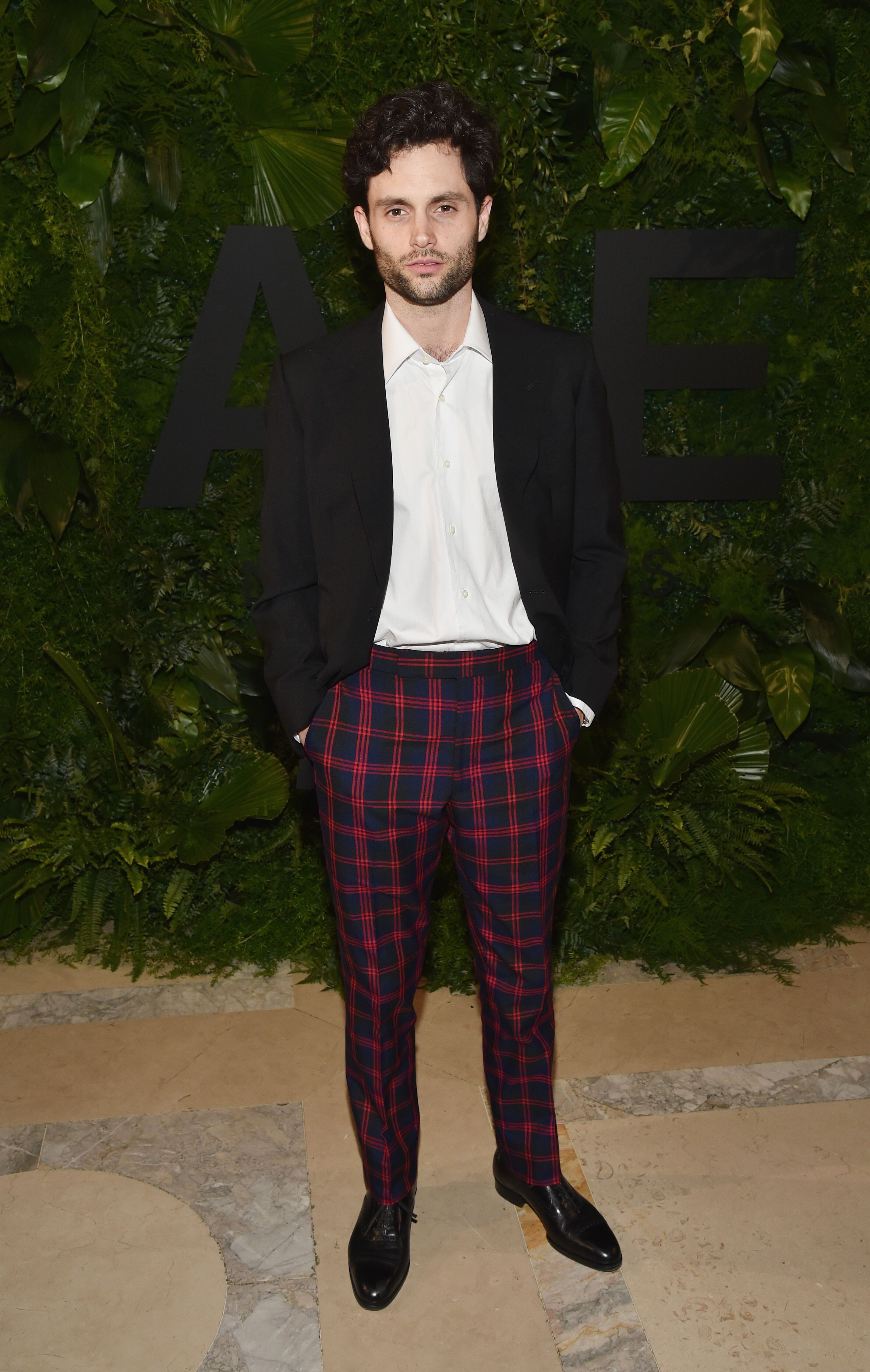 It's about time we move to the most complicated and shocking character of the show! And since we were always left guessing about the cruel bookseller in season 1, we are ready for pretty much anything in season 2. Now it's hard to imagine that anyone else could portray the leading character in You, but it was a very difficult character to portray for Penn Badgley. 
In an interview with Vice, he shared his feelings: "I take this very seriously. I do struggle so much throughout the process because just trying to make these things real, can often be super emotionally taxing".
The actor also revealed that he didn't even want to portray Joe well because of how bad of a character he was.
"I'm unsure of what to do. I think it ends up being an intuitive thing where I try to do everything like he believes it because I think he does".
We can only imagine how hard it was for Penn to portray this character, as his colleagues say he's a very nice, kind and charismatic person. So who is he dating in the real world? Many know Penn Badgley from his role in Gossip Girl, in which he portrayed a not so nice guy too. By the way, it was on the set of Gossip Girl that Penn met Blake Lively, who he had an on-screen and off-screen relationship with. The two were a couple for long 3 years until they broke it off in 2010. A few years later in an interview with Elle, he shared that their relationship was a learning experience. 
After that Penn was rumored to be dating Zoe Kravitz for a few years, but they broke up due to the differences in their schedules. Soon after his relationship with Kravitz ended, Badgley started seeing Domino Kirke, a professional doula, and musician, US Weekly reported. Domino was older than Penn, had a child from a previous relationship and never wanted to marry an actor:
"I was sort of getting used to being a single mom, maybe a little too used to it," Kirke revealed to Hey Mama regarding her early days with Badgley.
It was music that joined the two, as just like his lover, Penn Badgley is a musician and is a member of a musical band called MOTHXR. Three years after their relationship started, the couple got married at a closed ceremony. Despite the fact that Penn rarely shares the details of his private life, there was something he actually did share with People.
"I don't think I could truly value human love until I developed divine love," he said. "[Domino and I] very much had a romantic beginning, and I think that you discover in marriage that what sustains a marriage for decades - there are less and less people who can tell us this—but I think it has something to do with [divine] love."