Bride's Special Day Saved by Her Family After Father Passes Away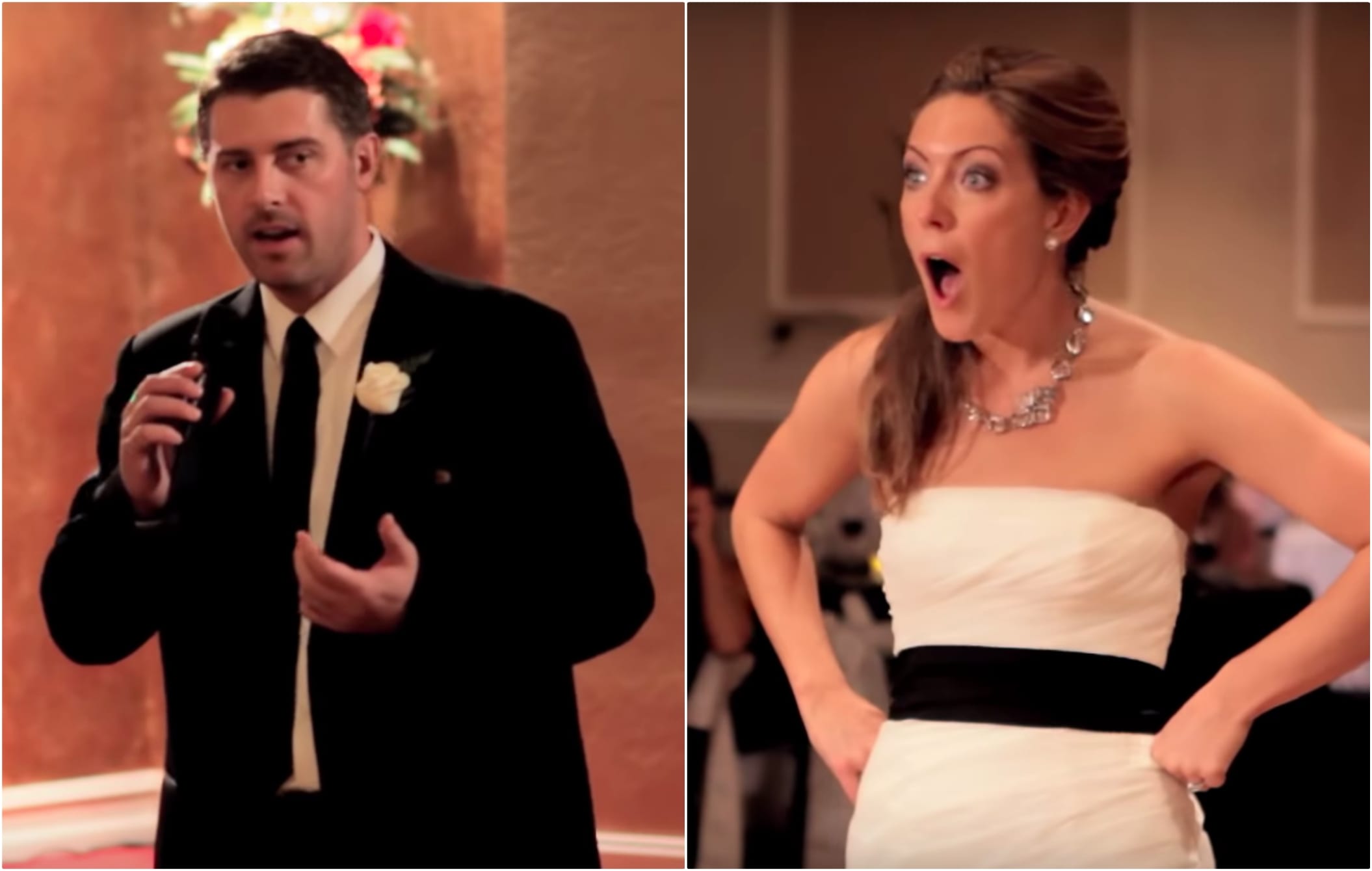 When Andrea Stocking was about to get married to her husband Luke, life would throw a curveball at her only months before the wedding when her dad was diagnosed with pancreatic cancer. Unfortunately, he died before the big day, meaning that the bride would not be able to fulfill her dream of dancing with her father at her wedding. However, her spirits would be lifted by her brother with a huge surprise...
Falling In Love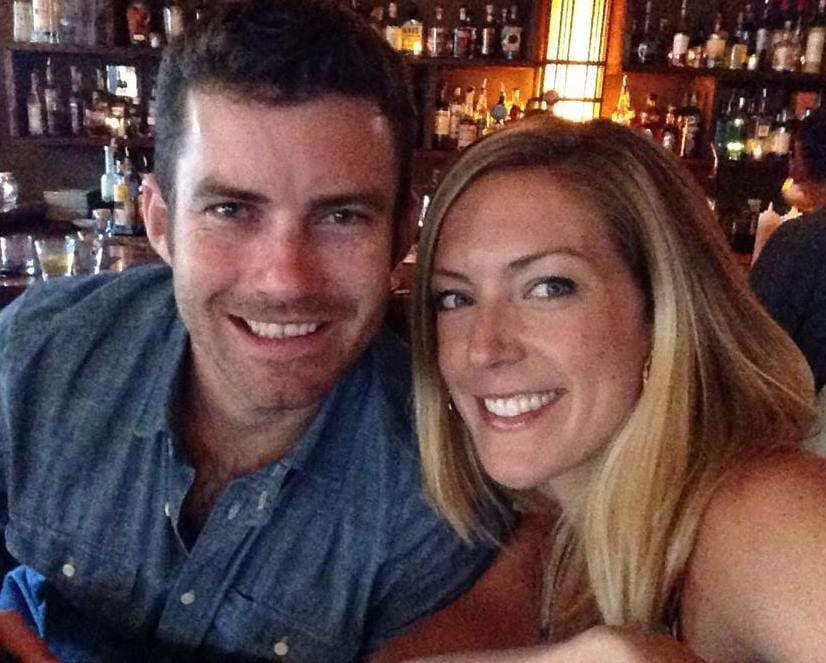 This story began when Andrea and Luke Stocking first started dating. According to their social media profiles, it looks like the couple has been together since 2011. The wedding sets the scene for this story, but there is so much more to it. But of course, Andrea wanted nothing else but to dance with her father on her wedding day.
Tragic Loss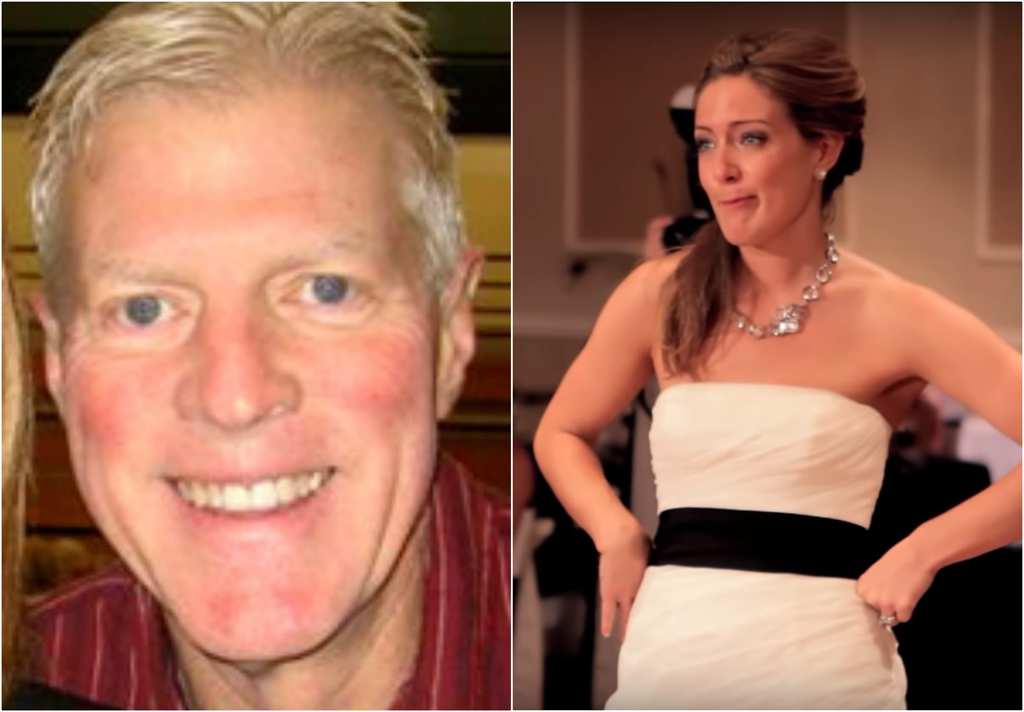 The anticipation of the couple's wedding day was overshadowed by a tragic event, the loss of Andrea's father Mark Middleton, who passed away on the 21st of January 2011 after losing his battle with pancreatic cancer. Sadly, Andrea wouldn't be able to share her first dance with him.
Her Brother Had A Plan
Nick has always been close to his sister, and he was determined to ensure that her wedding day was as meaningful as possible. Nick knew how much it meant for Andrew to have her father present, so he knew what to do. "I had the thought to do something special to kind of fill the void that was going to be there for her special day," he said. "I wanted to do something for her."
His Idea Went Viral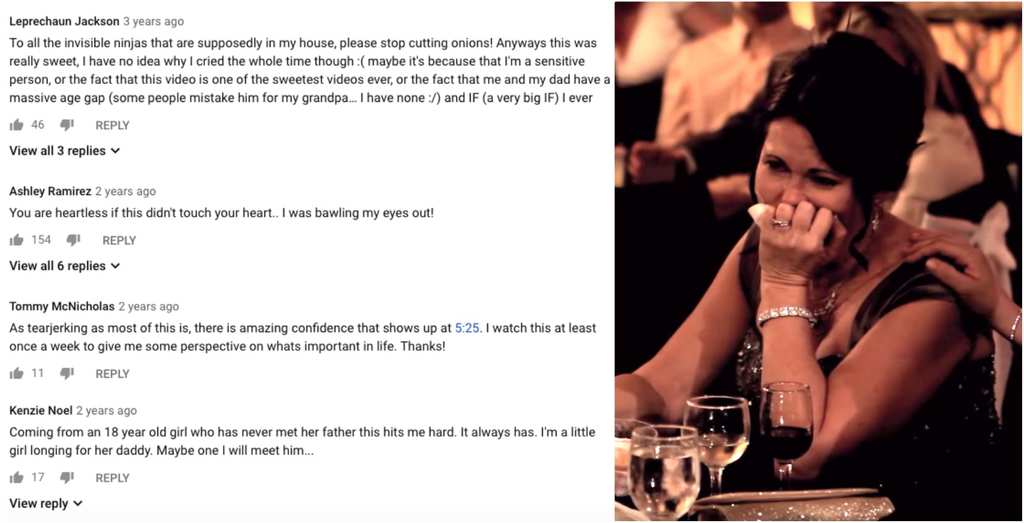 So, Nick decided to put his plan into motion and filmed it during his sister's wedding. But he had no idea how much the video would impact people after uploading it to Youtube. One person commented: "I cried like a baby," while another said: "This video is so touching and was a wonderful special moment for this bride and her family."
Sharing Their Story On TV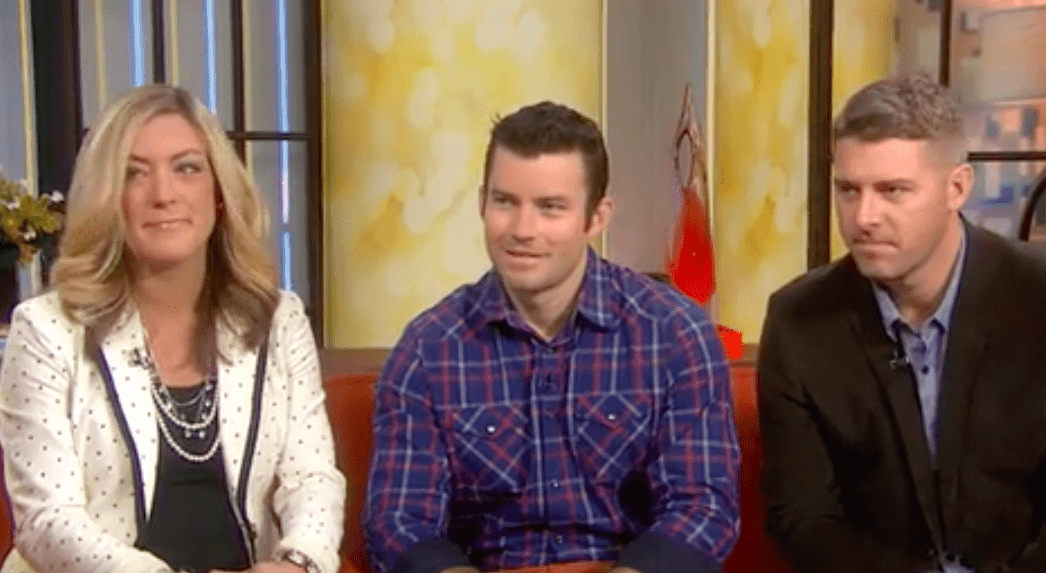 What Nick did for his sister made such a big impact that he and his two siblings shared their story on TODAY. While losing her father was so difficult, especially before her wedding, Andrew was thankful for her brother's heartwarming gesture.  "It's really about the amazing gesture that Nick did. And it's shocking every time. It keeps coming back." As of December 28th, 2018, the video had been seen 28 million times.
The Father & Bride Dance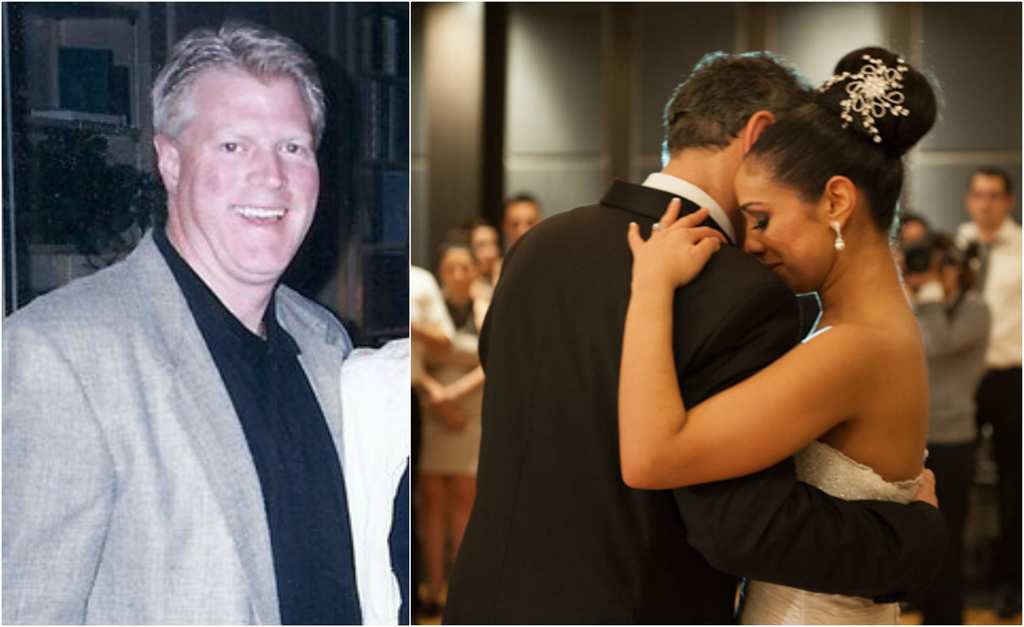 At most weddings, the bride and her father have a formal dance together at some point during the reception. Andrea and her father Mark dreamed of this moment for years. As Andrea had met the man of her dreams and was ready to get married, she was heartbroken not to be able to have such a dance. 
Her Big Day Finally Arrived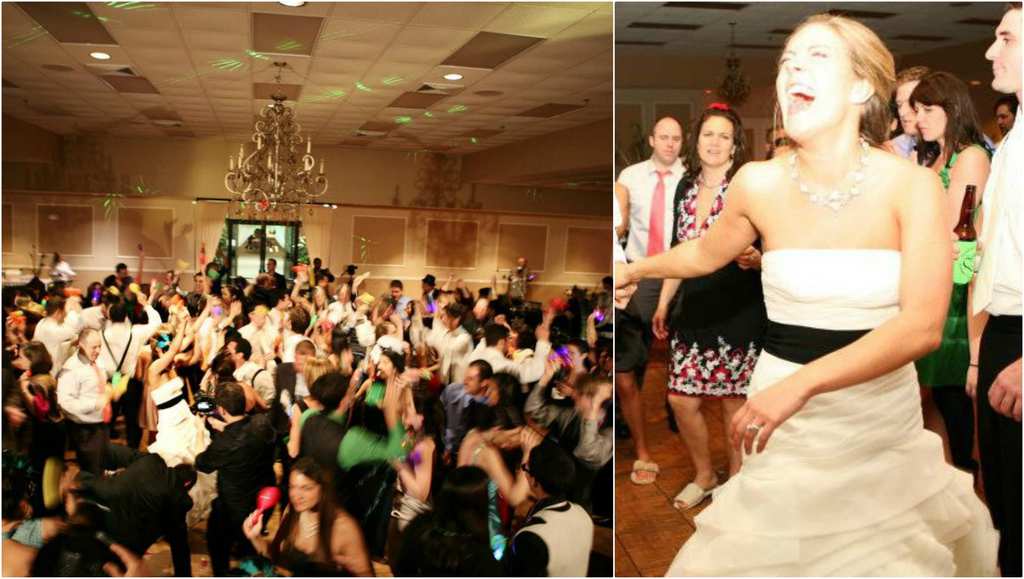 Andrea's big day was finally here, and she looked absolutely stunning in her wedding dress. In addition, the reception was very well planned and organized. However, of course, nothing could bring the bride's father back. The wedding would not be the same without his presence. Andrew had a feeling that her brother was up to something. But what was he up to, exactly?
Speech!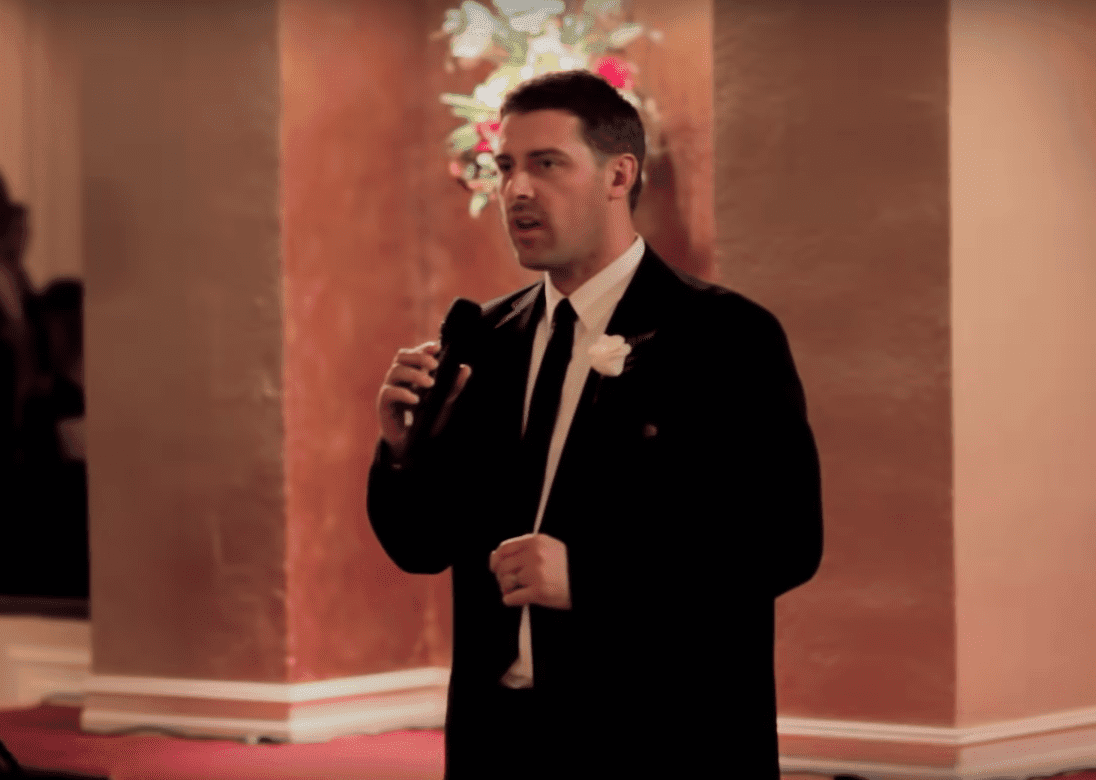 As everybody sat down, Nick began to recite his speech. At first, he had everything under control. "We're missing someone pretty important this evening that would be obviously here for the dance with his little girl," he said. However, he soon started to get emotional. Would he be able to continue?
Absolutely Shellshocked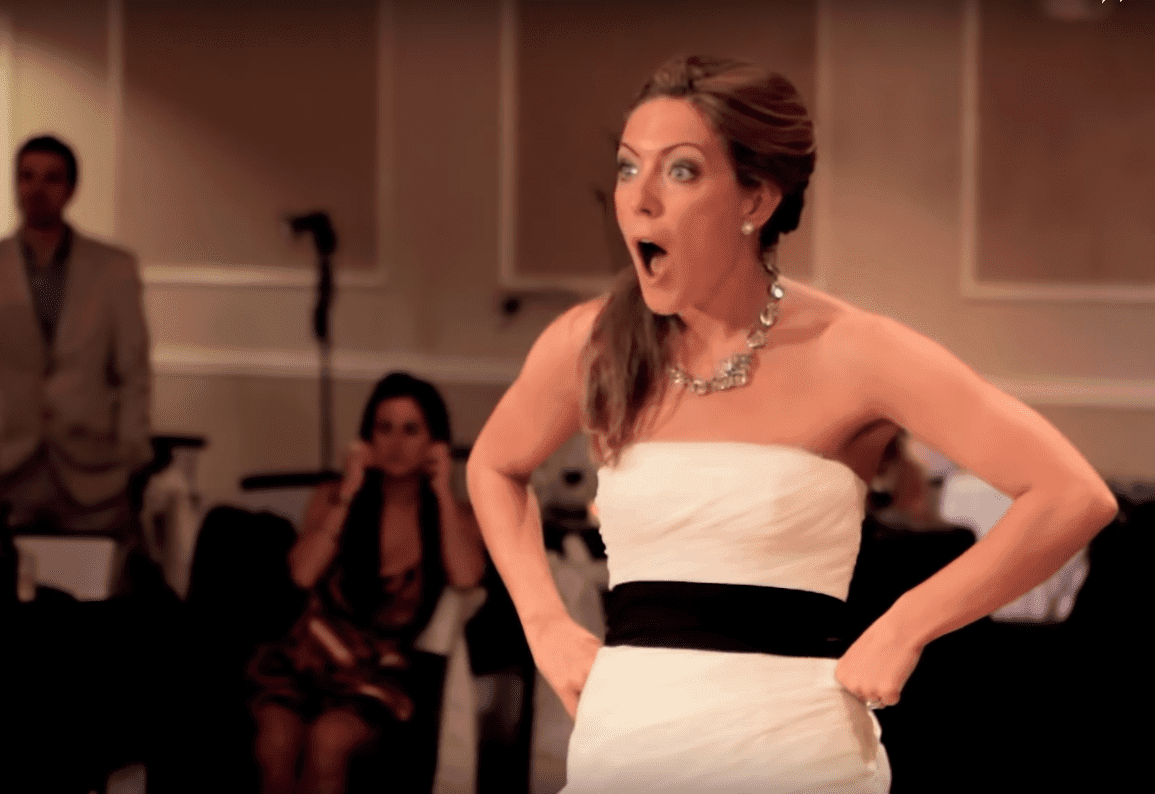 As Nick continued reciting his speech, the song "Butterfly Kisses" played in the background. Andrea was confused at first, but by the time the speech was done, it all began to make sense. The song is a big part of the family's history, with her sister Kristen dancing with her father to it at her wedding years earlier. As her brother's plan started to unfold, Andrea was in complete shock, and her jaw dropped as she began to realize who was singing the song. It was her brother Nick!
Grandfather & The Bride
Then, the bride's grandfather got up and approached her on the dance floor, filling Andrew with emotion as her grandpa began to dance with her in front of everybody. Andrew was overwhelmed by this incredible gesture and cried and hugged her grandfather. She knew that her father would be extremely proud of Nick's plan.
Her Brother Luke Took Over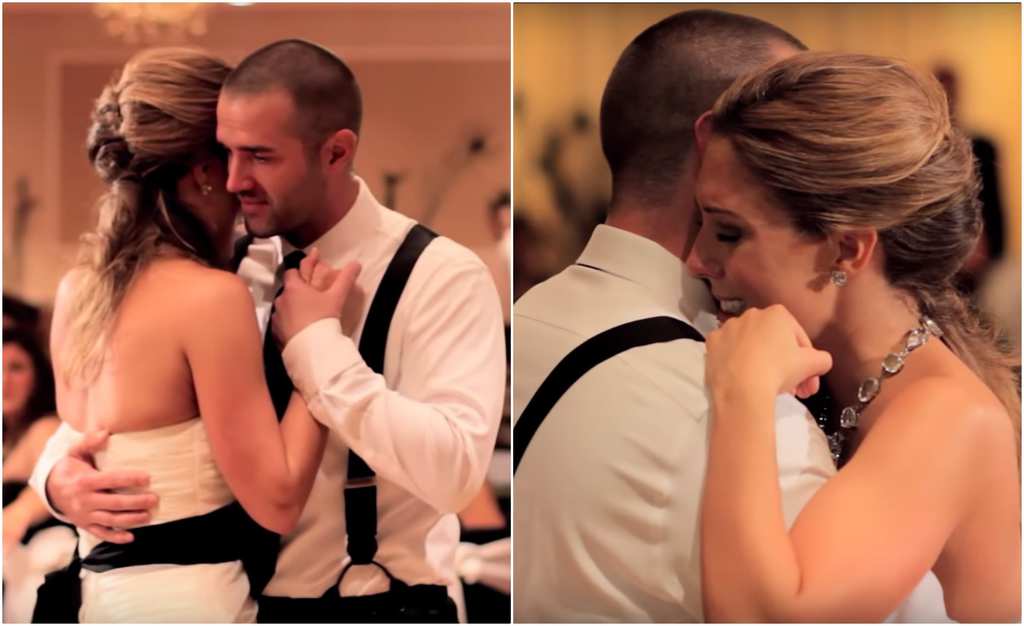 After the first verse ended, Andrea's other brother Luke tapped his grandfather on the shoulder and took over the dance. As you can see in the video, Luke cracked some jokes in order to lighten up the situation. After the second verse ended, the next person took over, and it made complete sense.
Even Father-In-Law Joined In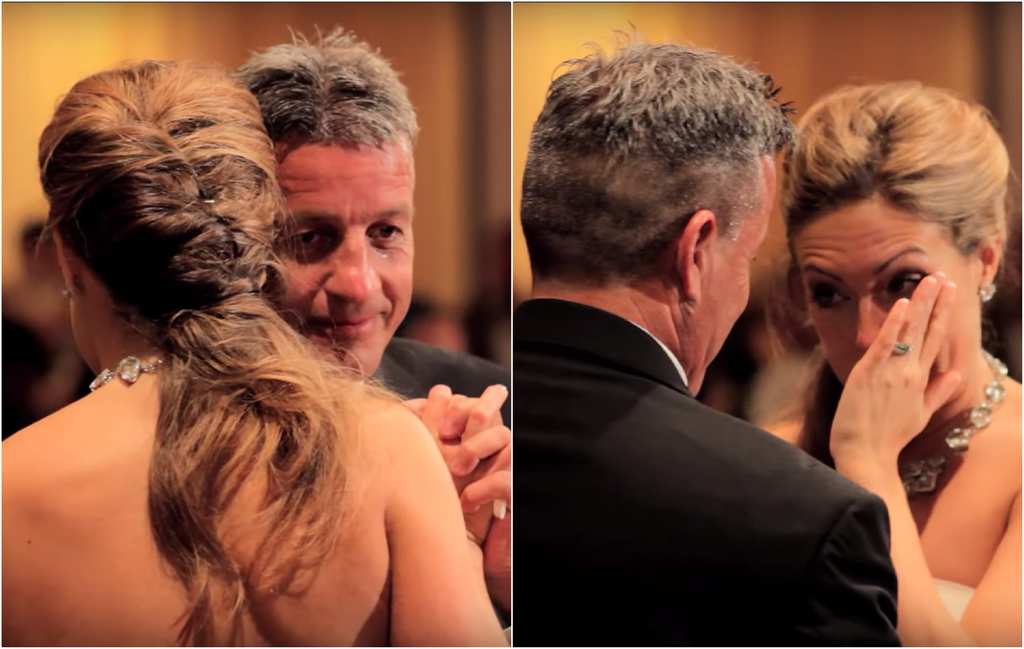 Logically, the next person to step in and take over would have to be her brother Luke. Andrea was completely overwhelmed by her brother's thoughtful plan and embraced him in her arms very tightly. Nick realized how happy he had made his sister despite the rollercoaster of emotions preceding the wedding. 
Affected Millions Of People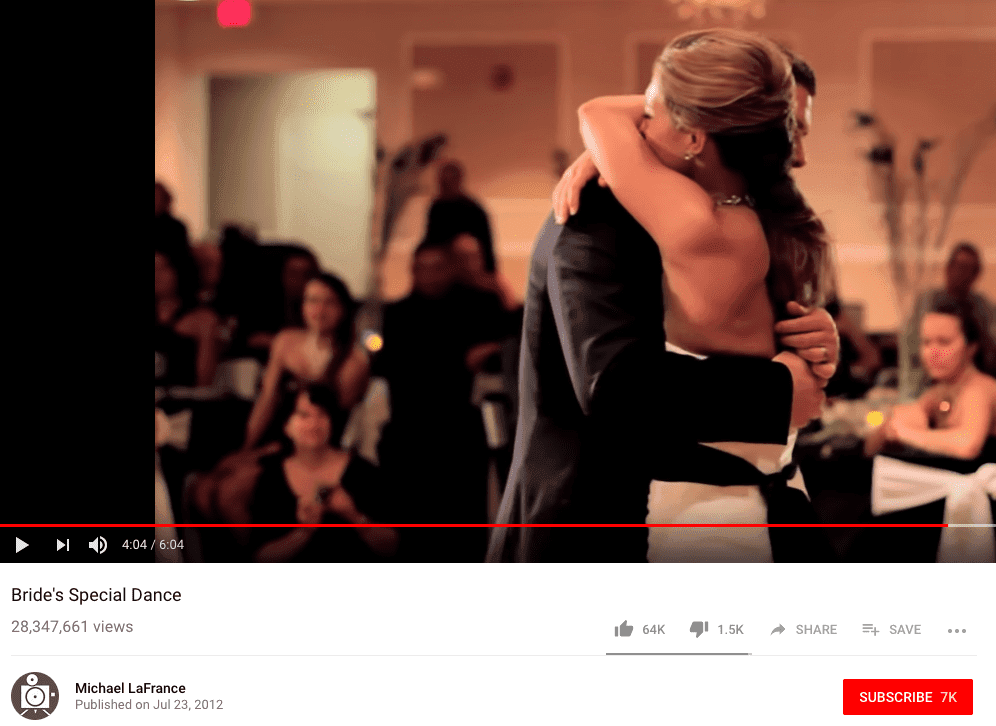 As we mentioned previously, the video had a huge impact on millions of people around the world. One person wrote: "My dad is one of the most important people in my life and right now he has cancer," "To know that one day I might be in the position, or getting married without my daddy there, it just touched me to the core." After seeing how successful the video got, Nick said: 'None of us thought it would get this much attention but we're all glad it's touching so many people.'
The Power Of Family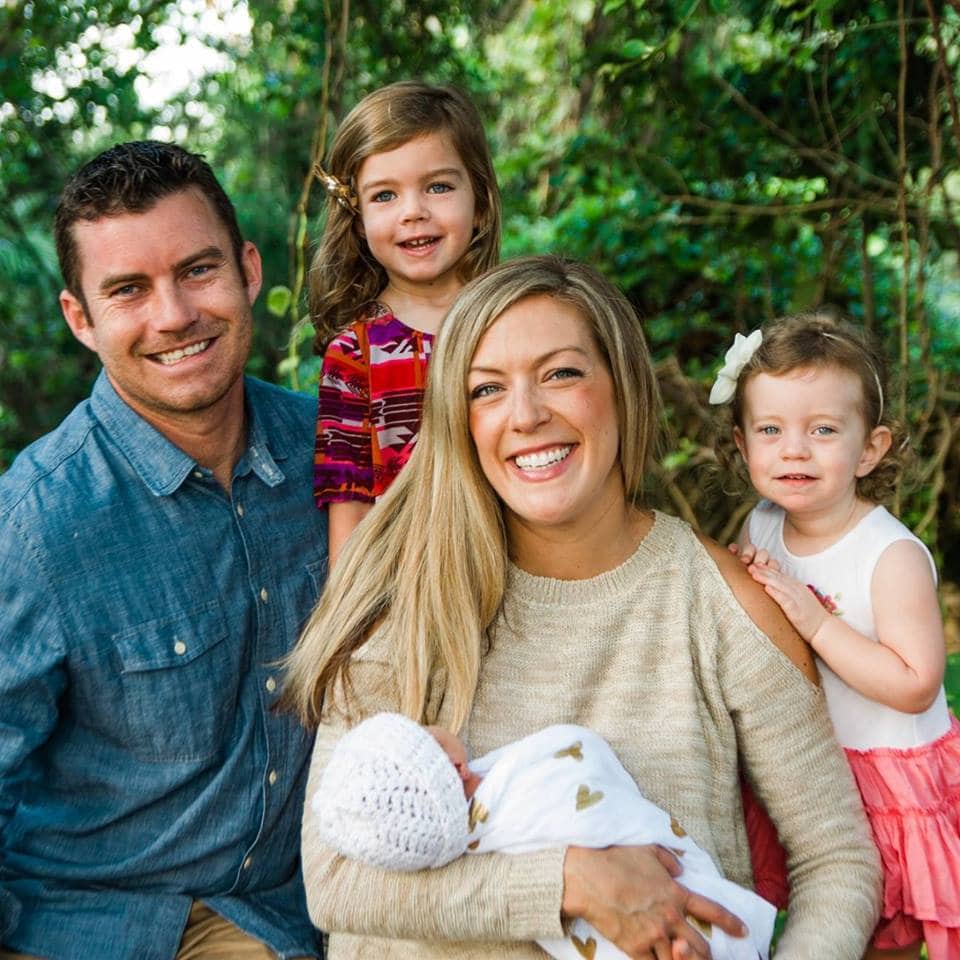 Following their wedding, Andrew and Luke were blessed with good things. Today, they have three children together, and although it's been a long time since she lost her father, Andrea believes that he's looking down at her proudly. The whole ordeal showed Andrew just how much her family meant to her.
Although Andrea didn't get to dance with her father on her big day, her brother Nick made it much more bearable by still ensuring that her wedding day was as special as she wished, and his video has moved millions of people around the world. If you enjoyed this article, why not share it with your family and friends?
Sources: Pens And Patron, Daily Mail, Today