Life-changing Roles That Affected Top Actors
Sometimes it takes a little bit of madness to get to the place you need to get to in order to fully embody a role. Plenty of actors have shown their transformational journeys while playing a character, but the question is: When is it too far? 
Johnny Depp and Bill Murray nearly became mere shadows of themselves after their projects! And Bob Hoskins almost ended up in Toon Town for real! How many lives and careers have been wrecked by the whims of legendary auteur directors? And does the art justify this terrible treatment? Decide for yourself after reading our list of actors who were never the same after playing certain roles. 
Janet Leigh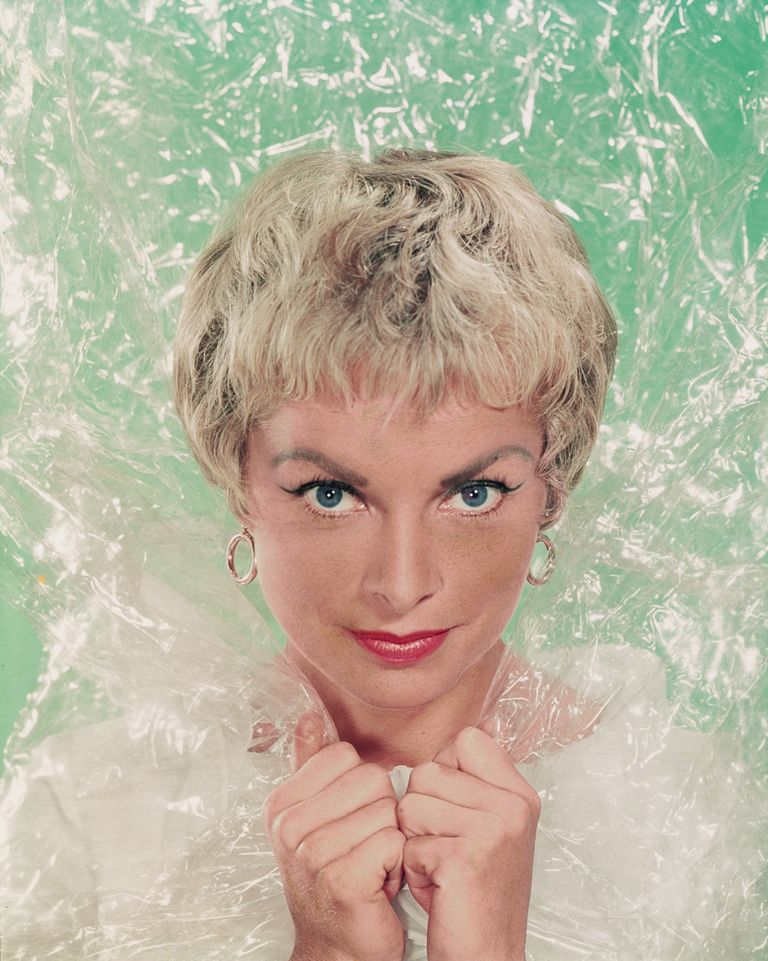 ---
Janet is rightly famous for that iconic screaming shower scene in Psycho, but working with Alfred Hitchcock left its own scars on her emotional health. Almost 40 years after shooting the film, Leigh is still haunted by Norman Bates. Janet was so horrified by the scene that she hasn't taken a shower ever since. She dryly told the New York Times that she only takes baths and if she is somewhere with no bath, she leaves the bathroom door and shower curtain completely open, faces the door and watches to see if anyone is coming.
---
Though some would say that her trauma wasn't directly Hitchcock's fault, the director is infamous for the trauma he inflicted on Tippi Hedren. While filming The Birds, Alfred tormented the poor actress. Tippi revealed that he sexually harassed her and even forbade other crew members from touching and talking to the actress. Hitchcock went as far as lying and saying that THAT bird attack scene in the attic would be perfectly safe to film as they were going to use "mechanical" ravens and gulls. 
When Hedren arrived on set for the scene, she soon realized that they were going to use real birds and she was subjected to a week of torture which left her injured, bruised and scarred, and resulted in her doctor ordering a further week of bed rest to recover from the exhausting ordeal.
Heath Ledger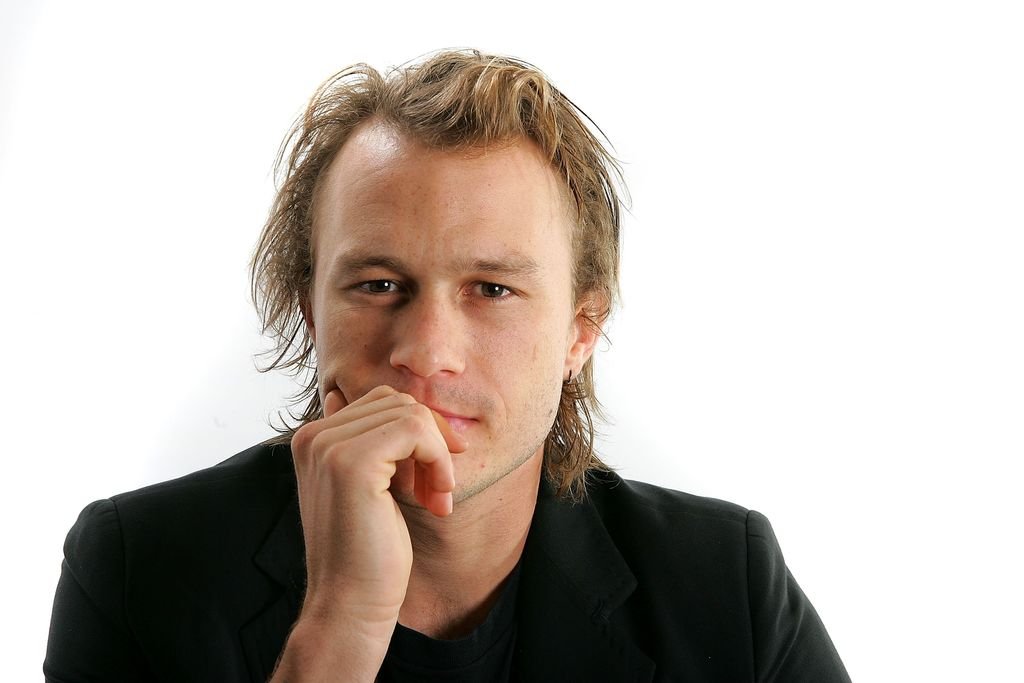 ---
One of the world's greatest actors passed away 11 years ago but the media continues to speculate on the circumstances of his death. No-one can deny Ledger's place on a list of actors whose life changed after a career-defining role. However, even though his performance as the Joker was brilliant; according to his family, it has nothing to do with his later passing. 
Ledger's older sister Kate revealed that Heath loved the role and was having a lot of fun playing the Crown Prince of Crime. He would lock himself up in a hotel for long stretches, trying to work on his delivery, maniacal laughter and iconic voice. But Ledger allegedly managed to handle these immense preparations before shooting and even enjoyed staying secluded so he could concentrate.
---

As his sister said: "He had an amazing sense of humour, and I guess maybe only his family and friends knew that, but he was having fun. He wasn't depressed about the Joker!"
Joker was definitely a CAREER-defining role for Heath, earning him an Oscar for best supporting actor, but the role wasn't necessarily the LIFE-changing experience that contributed to his passing. Ledger's father, Kim, revealed to Australian channel ABC that Heath mixed up some of his drugs for a chest infection with sleeping tablets that he received from different doctors. 
In Heath's memory, his father is now a patron for the group Scriptwise, trying to work on real-time prescription monitoring that would save people from the same accident that befell his beloved son.
Bill Skarsgård
---
If you don't know what coulrophobia is - you're lucky! Pennywise has haunted the Loser's Club on screen, cinema audiences AND even the actor portraying him. Bill revealed that he had nightmares about Pennywise even long after filming was over. It's almost unbelievable that after all that Skarsgard agreed to do another installment for the franchise and face his fear once again. 
The actor compared his experience of filming with being in "a destructive relationship", saying that he realized how bad it was only after he finished filming. Though Skarsgard had a lot of fun on set, he was still scared of going to bed and seeing that dreadful clown again.
---
As Bill said in an interview:
"I really tried to embody this character and worked hard on it, but I was terrified in doing so."
Even James McEvoy, who himself plays the ferocious BEAST in the Glass, was terrified to work with Bill on It 2; saying that Skarsgard really freaked him out and he often thought about not wanting to be on set on those days.
Adrien Brody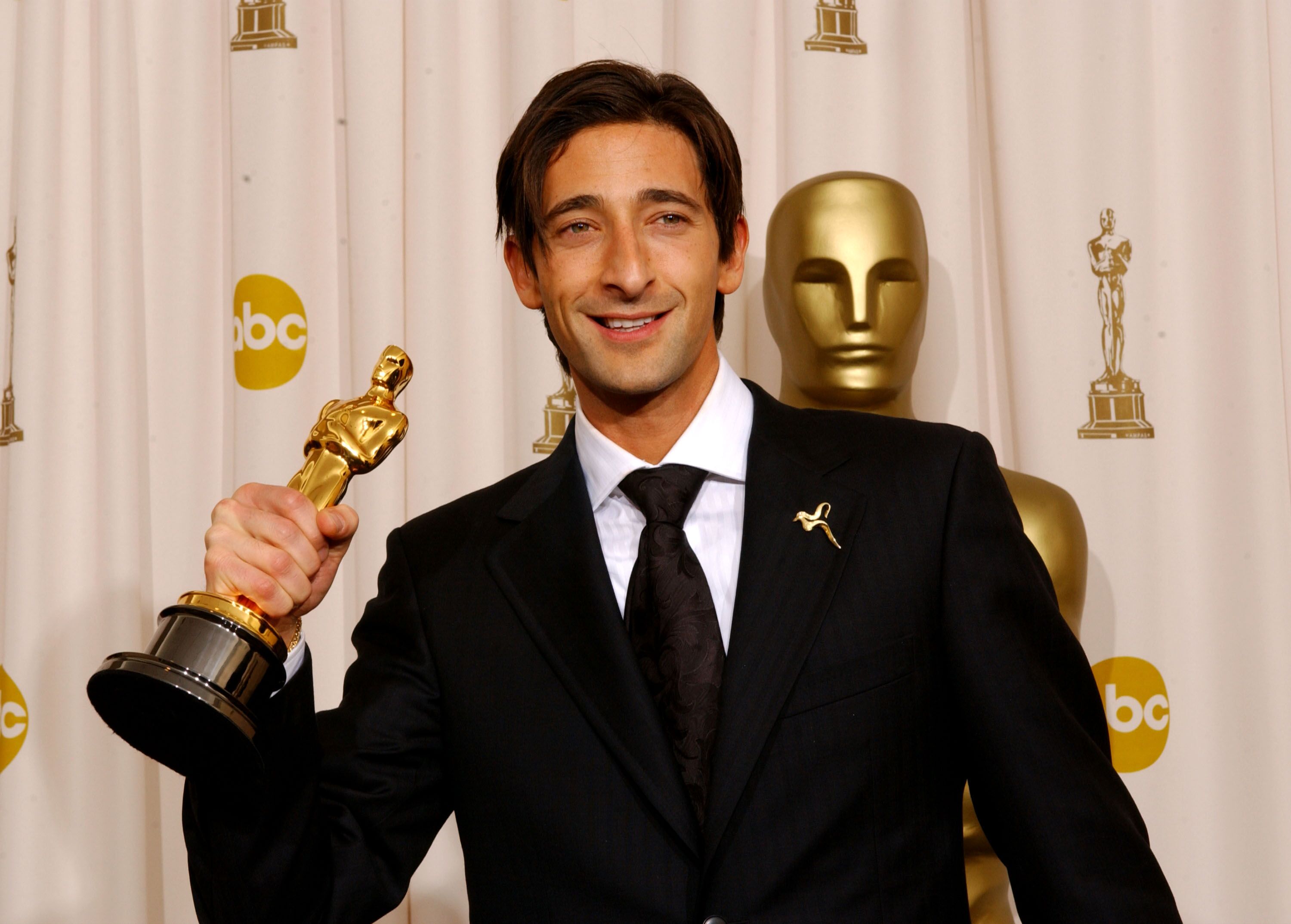 ---
The Pianist isn't just hard to watch, it was extremely hard to film; especially for Adrien Brody. Though his endeavors fully paid off, making him the first actor to win an Oscar at the early age of 29, Brody experienced an indescribably life-changing experience while preparing for the movie. The director Roman Polanski forced Brody to practice playing piano 4 hours a day but Adrien took it to the next level to get into character.
Brody saw no other way to depict Wladyslaw Szpilman's despair and grief than by making his own life as miserable as possible. He broke up with his girlfriend, sold his car, disconnected from his friends, left his home and moved to Europe with nothing but two bags and a keyboard. He literally gave up everything.
---
Adrien became dangerously underweight, losing 30 pounds on a crash diet, about which he said:
"I couldn't have acted that without knowing it. I've experienced loss, I've experienced sadness in my life, but I didn't know the desperation that comes with hunger."
For Brody, it was not only a physically backbreaking experience but a mental one too. After filming was over, Adrien suffered from depression for a year. As he described it himself:
"It wasn't just a depression; it was a mourning".
It's unbelievable how much Adrien gave up for this role and how much mourning he chose to embrace.
Vera Farmiga
---
Believe it or not but Farmiga claims she has experienced paranormal activity! According to Vera, when she agreed to film The Conjuring three digital claw marks appeared on her laptop. The sign is usually interpreted as some kind of "demonic art". And Farmiga claims that she found the same "three claw mark bruises across [her] thigh" the next day when she returned home after shooting. 
Even if you're skeptical about the whole thing, one thing that can't be denied is that the Conjuring definitely changed Farmiga's attitude towards mysticism. While that was a horrible experience for Vera, it seems to me that method actors probably suffer the most. Walking a mile in someone else's shoes is extremely challenging, and it turns out that method acting is often a bit more than being "a dude playing a dude disguised as another dude"! 
Johnny Depp and Bill Murray
---
These two actors played the same person in two DIFFERENT movies but received the SAME "gonzo" impact. Have you guessed what I'm talking about? Fear and Loathing in Las Vegas and Where the Buffalo Roam were both based on autobiographical hyper-subjective books by gonzo journalist Hunter S. Thompson and both films didn't just bring madness to the screen, but also to the lives of the actors. 
Both Depp and Murray spent a lot of time bonding with Thomson: Bill was drug-ranting with Thompson for weeks, while Depp lived in the writer's basement like college buddies for several months. The actors picked up so much "gonzo" behavior that it affected their own identities. Trying to learn how Thompson acts, works and talks, the changes in their personal characters were so extreme that they needed a lot of time to "detox" from Thomson.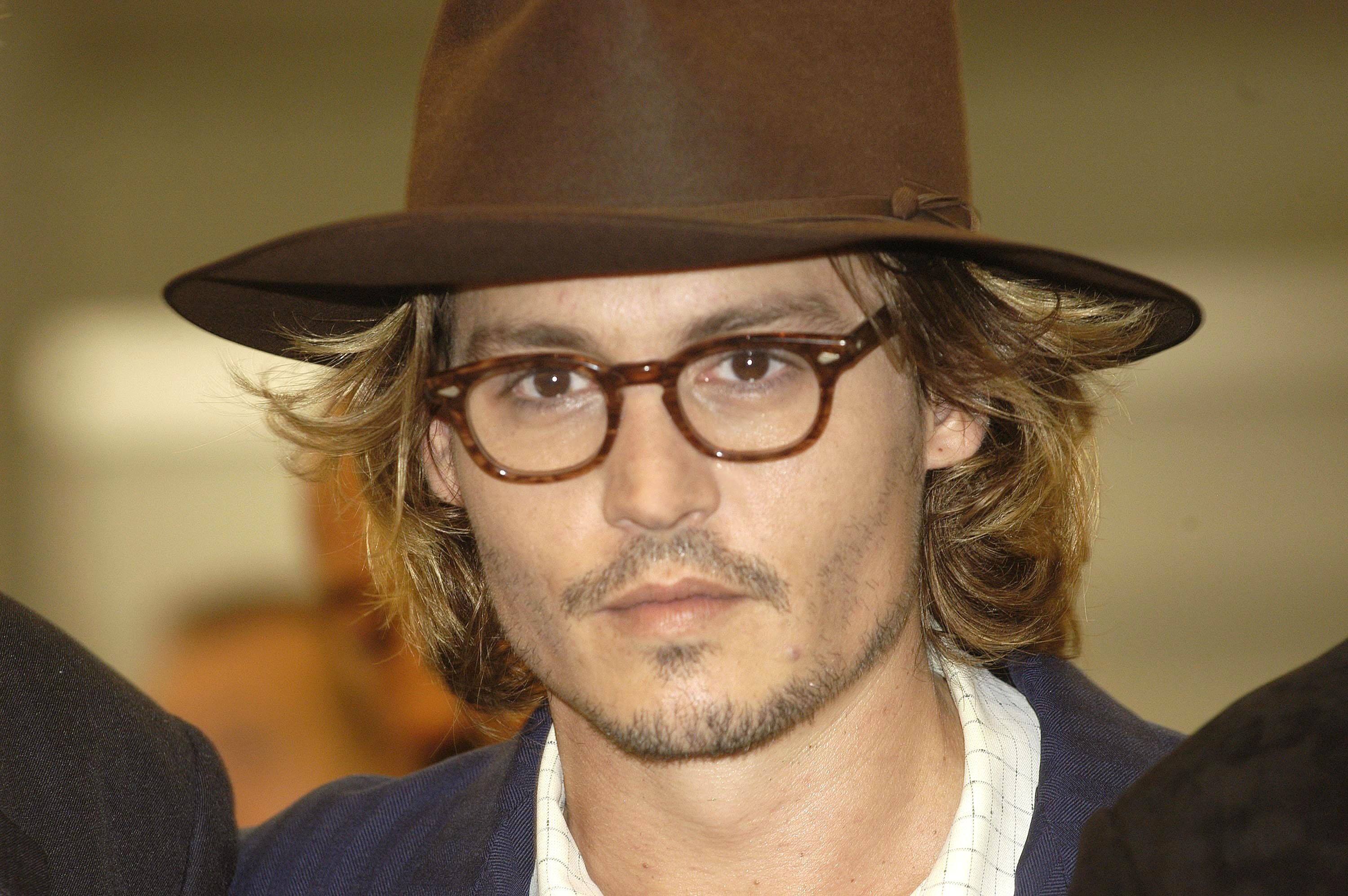 ---
As the director of Depp's movie Terry Gilliam said: Johnny is not a method actor but rather "osmosis is what he uses". And it seems like he indeed sucked as much of Thomson's attitude as he could. Rolling Stone Magazine interviewed Depp after filming and reported: "Slowly, Depp would find himself becoming more like Thompson. 'Kind of a sponge,' Depp says, 'which is a horrible way to approach a human being'". 
Both Depp and Murray attained some mad, BAD habits from the writer but still remained good friends with him afterward. In that same interview with Rolling Stone, Depp admitted that he took one of Thompson's cigarette holders and for the actor, it only takes putting it to his mouth to behave like Thomson once again. It's unbelievable how one person can have such an influence on other people's behavior.
Bob Hoskins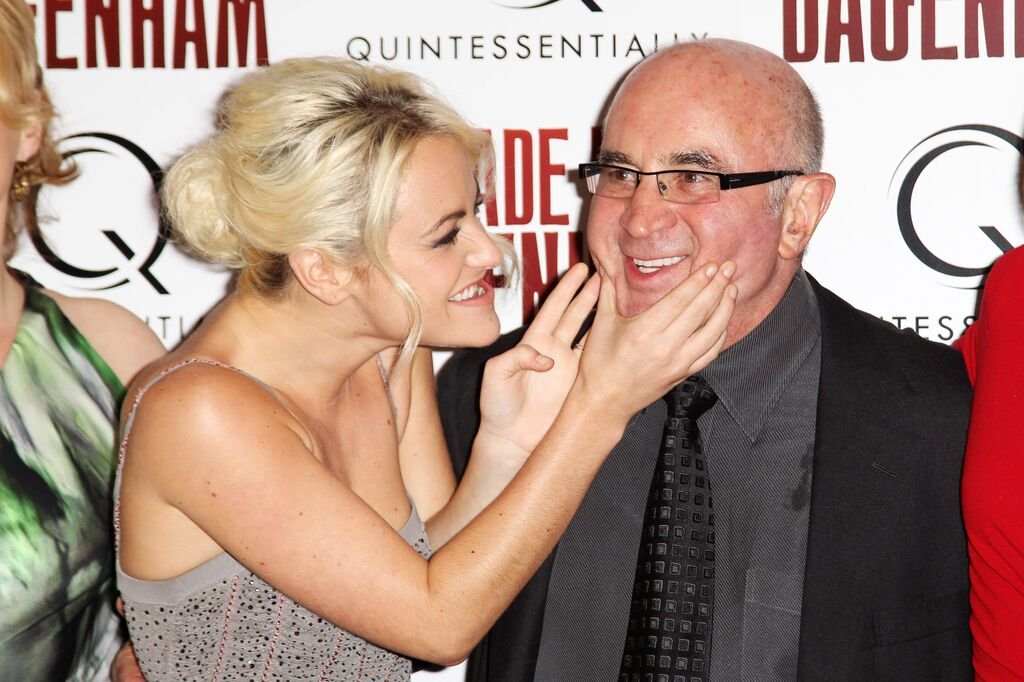 ---
Depicting hallucinations on screen is one of those challenges that require a director and his special effects team to get really creative, often elevating the art form of cinema. The audience gets an insight into what it's like for the character to be in an altered state or experiencing a mental disorder, but we never pay attention to how taxing this process can be for the actors involved. We're talking about critically acclaimed phenomenons like Kubrick's 2001: A Space Odyssey, or Gaspar Noe's Enter the Void, and, of course… Zemeckis' Who Framed Roger Rabbit?
Yes, that's right. As absurd as it sounds, it's very easy for us to forget that Bob Hoskins, who played Detective Eddie Valiant, was all by himself in front of the cameras almost the whole time. That's just how convincing Hoskins was! Jessica Rabbit and Roger Rabbit were obviously drawn in post-editing but we rarely give consideration to poor old Bob who had to imagine all those toons. It turns out that Hoskins ended up doing so for so long on set that it started affecting his mental health. Even after the shooting was over, those imaginary co-stars still haunted him.
---
In a 1988 interview on Danish TV show Bogart, Hoskins revealed that he thought he was going barmy because he saw those toons everywhere he went. 
"The trouble was, I had learnt how to hallucinate. If you do that for eight months it becomes hard to get rid of. I went to this one do where I got talking to a very country lady with a big hat and there was this weasel in her hat."
It got so bad that Bob's daughter noticed that something was wrong with her father. It's hard to believe that while we were going mad for those Looney Tunes, Hoskins almost went looney himself because of them.
JoBeth Williams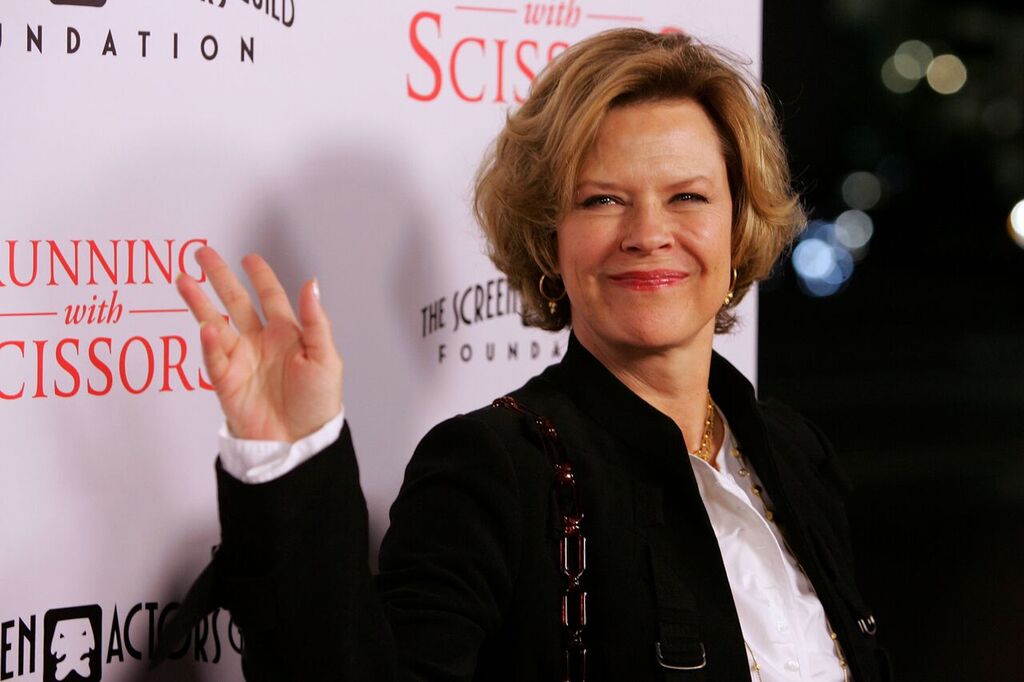 ---
JoBeth Williams, famed for her performance in 1982's Poltergeist, also had experiences on set that left her feeling haunted. But her story is much more horrifying than Hoskins. In one scene, JoBeth was trapped in a pool full of skeletons coming back to life. It's only after shooting that the actress and the whole crew found out that those weren't props! Well, at least Williams claims as much. As yet, there's no official response from the studio regarding this situation.
---
Bruce Kasson, cited as the film's assistant prop master, claims that these props came from somewhere called "Carolina Biological", a medical and science supply company because there weren't enough cheap substitutes for actual skeletons in those days. Williams said she had to swim around in mud amongst these allegedly real skeletons over 5 days of shooting.
The website Complex reports Williams saying that she felt "haunted" coming home after every day of filming and that one of her co-stars even performed an act of exorcism on the set to clear it of evil spirits.
Isabelle Adjani
---
And if you're a fan of horror movies, then Possession simply MUST be on your must-watch list of classics. The movie features several famously mind-melting scenes but the infamous tunnel scene made the audience really believe that actress Isabelle Adjani was actually suffering. Judging by what Adjani told the French press, she suffered from a lot of pressure on set both from the role and from film director Andrzej Zulawski.
Isabelle revealed that she had to undergo special therapy after filiming was over to recover from the experience. In an interview with French magazine "Les Inrockuptibles", talking about how she now chooses her roles, Adjani said:
"It's impossible for me today to make a film in such harmful conditions and work with a filmmaker as 'intoxicating' as Zulawski. You have to be either too young or at the worst an anti feminist, to think that there are benefits to being manipulated and martyred."
Shelley Duvall
Still on the subject of horror films, and female stars suffering at the hands of tyrannical directors, let's talk about the sheer terror people experienced from seeing The Shining. Back in the '80s, Kubrick set out to prove that he could handily master yet another film genre, and this Stephen King adaptation demonstrates that the director and his crew achieved their mission.
---
However, the on-screen horror turned into a real-life nightmare for lead actress Shelley Duvall. Stanley Kubrick is renowned as a directing great, but when it comes to analyzing his works should there have been a limit to his perfectionism when it came to working with other people? Shelley looks tense 100% of the time she's on-screen, and it looks so convincing because she was strung up with terror for real. 
Kubrick made sure that Duvall would stay on edge even when the cameras were off. According to the news reports and interviews, Stanley constantly humiliated her in front of the whole crew in order to get her cry. For the whole length of the shoot, the actress was trapped on an emotional rollercoaster. Rumour even has it that Duvall would go to Kubrik and show him how much hair she had lost while filming because of the unbearable stress. If that happened today, Kubrick would likely be sued for harassment and quickly taken off the project.
---
In the documentary film The Making of The Shining, you can even hear Kubrick saying to other crew members "Don't sympathize with Shelley" while she was standing right next to him. After the filming was over, Duvall was absolutely broken and suffered from deep depression. Thanks to Kubrick's twisted method-directing, life was never the same for Shelley after The Shining.