Criminal Minds: Life Before The Show
Criminal Minds has been one of the most popular shows for the past 15 years! It's hard to imagine that the actors actually had quite different lives before it. But they definitely did! 
Someone had been dreaming of acting since childhood, and someone almost devoted their life to basketball. While one was sure acting was their vocation, another one had their doubts before starring in Friends. Let's find out what the Criminal Minds stars were doing before the show!
Matthew Gray Gubler aka Dr. Spencer Reid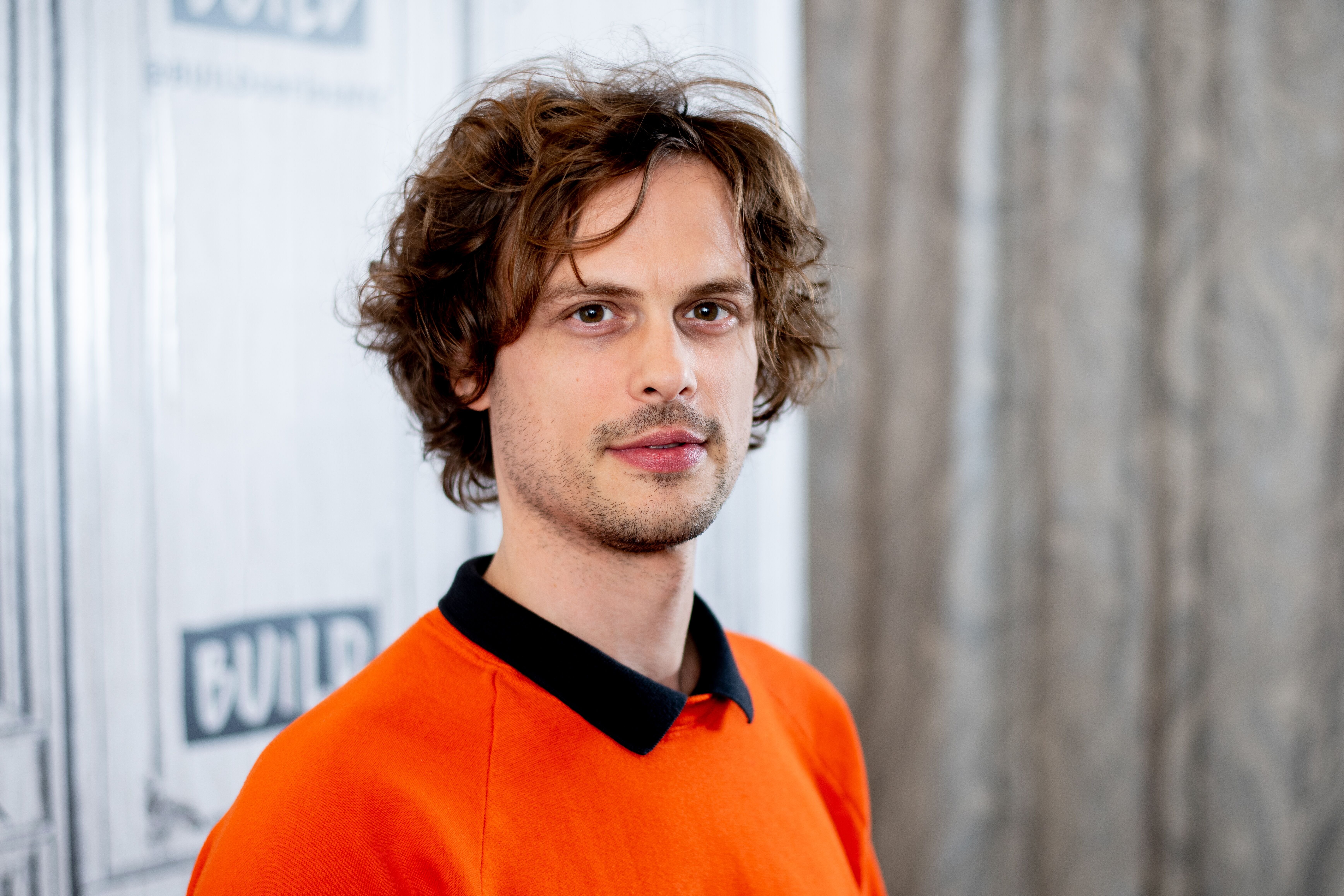 ---
While Dr. Reid was an academic prodigy, Gubler was a prodigy of arts, gaining the right to attend a great school for the arts called Las Vegas Academy after his auditions. Matthew's education has been highly focused on the arts.
He started his career by being a fashion model. He worked as a model with DNA Model Management for Tommy Hilfiger, Marc Jacobs, and American Eagle. After he started modeling, Gubler had an internship with Wes Anderson, who encouraged him to audition for a part in his movie The Life Aquatic with Steve Zissou, Gubler did, and landed the role of Nico. This then led in 2005 to his leading role as Dr. Spencer Reid in Criminal Minds.
"It was really when the show started that I got into it. I did filmmaking and through a roundabout manner, I got into this. I was 25 when the show started." 
---
Matthew also revealed that his friends and relatives are upset that he is on the show because it wasn't what he was set out to do. He also confessed that he is hoping to be directing movies or writing them.
Kirsten Vangsness aka Penelope Garcia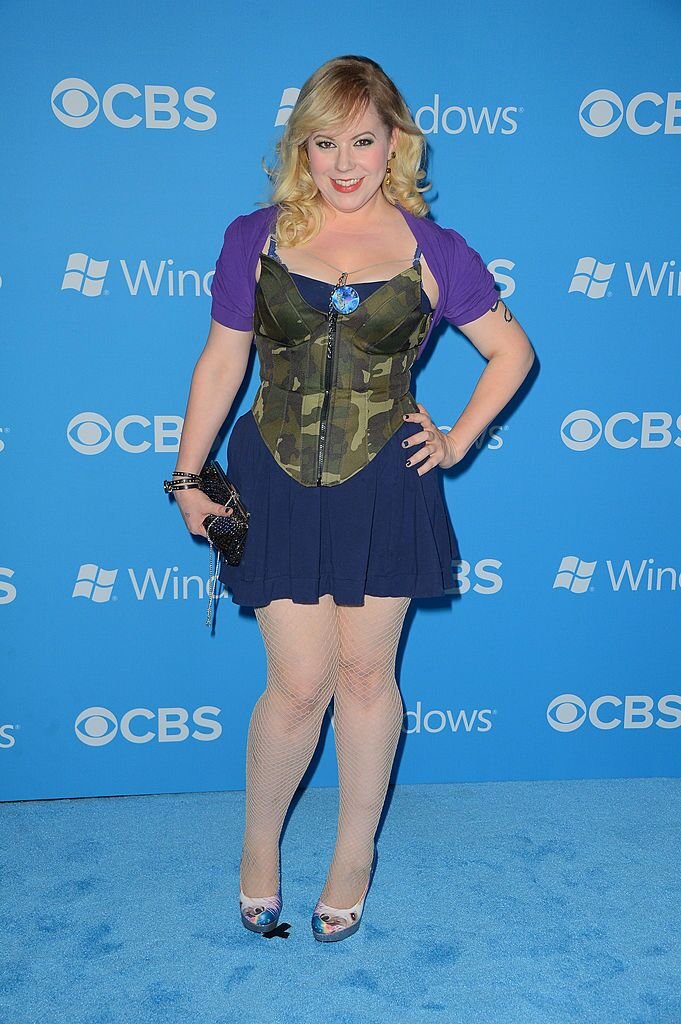 Over 15 seasons, the "Criminal Minds" sweetheart has played in and even co-written two of the hardest hitting episodes of the series. 
Kirsten Vangsness was an odd and shy little child. Kirsten says she basically stopped talking in the 8th grade, and that's why her parents made her take acting classes. 
---

"I was really scared but the first few assignments were just sort of pantomiming. So I didn't have to talk. At the time I hadn't gotten an A in anything, but I kept getting A's in this class. It became something I knew I wanted to do but I couldn't do it for a living. I didn't give myself permission to do it for a very long time."
Her father did a lot of performing in community shows, and Kirsten and her sister would play background characters. Beginning in theater, Vangsness moved to commercials before finally landing her role on "Criminal Minds" - a character who was added to the show after her one episode shot. 
---

"I just knew when I started in plays that I wanted to do this for the rest of my life. But I guess it would be 'Criminal Minds.' That's when I was like "Oh wow! They pay me to do this!" I mean, I had other gigs but this is the show where it really hit me. I had already been acting and going to auditions for, probably, 13 years."
Joe Mantegna aka David Rossi
---
According to Joe Mantegna, he knew what he wanted to be since his last years of high school when he auditioned for the part in the Westside Story musical. In the early 1970s, Joe Mantegna met playwright David Mamet at Chicago's Organic Theater Company and that marked the beginning of a long and fruitful collaboration. 
Mantegna won a Tony in 1984 for his performance in Mamet's Pulitzer-winning Glengarry Glen Ross and later appeared in several of the writer-directors films. He's also been the voice of Fat Tony from the cult show The Simpsons for more than 25 years!
---
After parts in such films as The Godfather Part III and Searching for Bobby Fischer, Mantegna made his directorial debut in 2001 with Mamet's Lakeboat. He was awarded 3 Emmy nominations before joining the cast of Criminal Minds Before getting to the show, he was looking for some continuity in his career.
His friend Dennis Franz told him: "If you get a chance to do a series, Joe, do it. You're going to like working like we used to at the theater company, where you have the same group of people and there's a familiarity - as long as you get lucky and get a group you really feel good about."
"He was right. If there's a downside, it's nothing obvious to me. There's something to be said for the fact that I can come home at night nine months out of the year to my house and kids. I know what it's like not to do that." - Joe said 
Shemar Moore aka Derek Morgan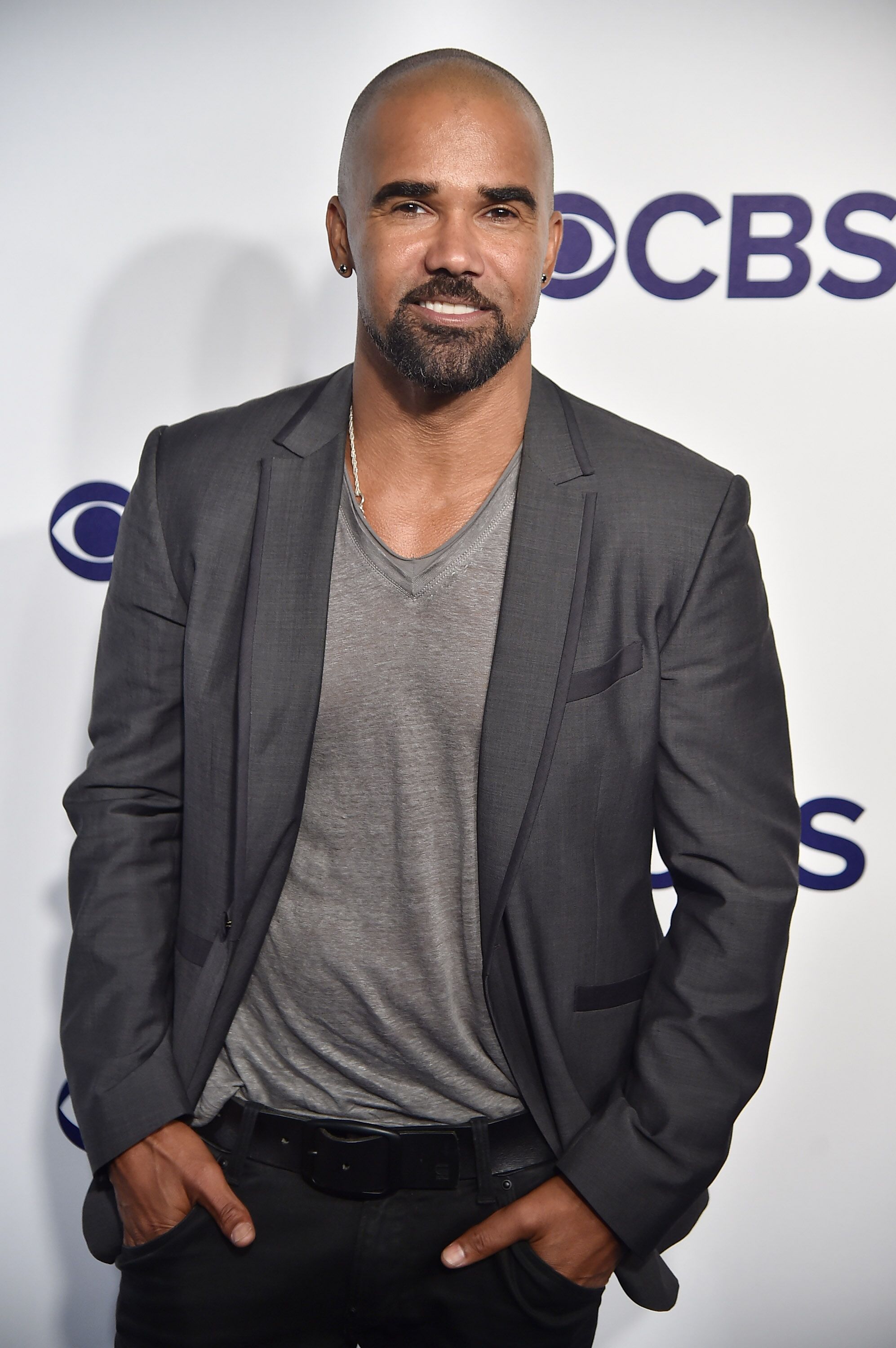 ---
In high school Shemar Moore excelled at baseball. He said he could hurl a fastball at 93 miles per hour and was drafted by both the Red Sox and the Baltimore Orioles, but his mother encouraged him to get a college education first.
"Absolutely," Moore's mother recalls. "He was not going to complete college without having at least one degree."
---
Moore ended up at Santa Clara University on a baseball scholarship, and majored in communications and minored in theater and arts. He wanted to pursue broadcast journalism. To pay his bill's, he started modeling. Unfortunately, tendinitis in his arm and knee began hampering his baseball skills.
"Little by little, I was making strides in the model-commercial side," says Moore, whose ads appeared in catalogs for Macy's, Sears, and International Male.
---
He began the transition from model to actor. His big breakthrough: playing Malcolm Winters on The Young and the Restless for 8 years. That opened other doors, in such films as The Brothers and Diary of a Mad Black Woman. Acting had him hooked.
10 years ago in an interview he said: "The soap opera was high school. I graduated. Now I'm in college with Criminal Minds. In a couple of years, I will graduate from Criminal Minds, and hopefully, that will be the start of a long, long film career."
Well, that's how it turned out. Shemar really left the show, but right now he's starring in a different show, S.W.A.T., as a lead actor. Shemar's been on the show for 3 seasons already and is immensely proud of his achievements. He even got a tattoo of the swat symbol - an eagle to remind himself of what he can achieve believing in himself.
---
Moore is so much into filming and bonding with his new family that it stood in his way of coming back for season 15 of Criminal Minds. In a couple of his interviews, he revealed that he couldn't make it for the final episode of the series because of a scheduling conflict. It's so sad that we won't see Morgan and hugging his baby girl for the last time… 
Paget Brewster aka Emily Prentiss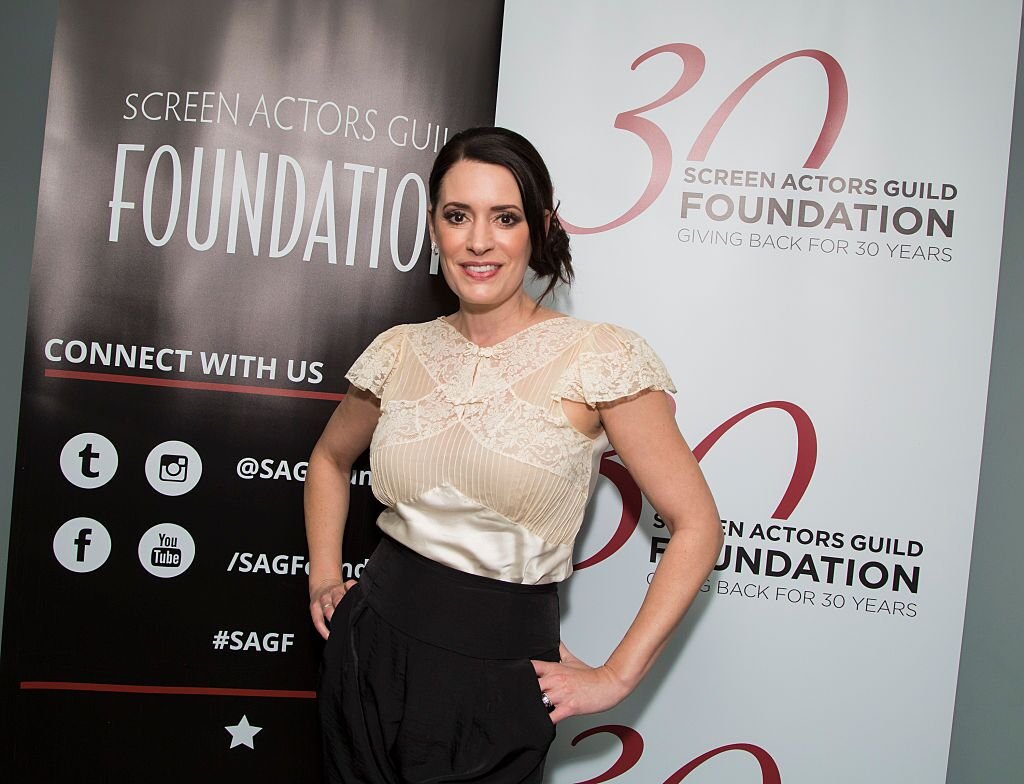 ---
Paget was always in plays, sang in glee club, formed a band, and even failed out of Parsons School of Design. Then this talk show in San Francisco started. 
Paget reveals, "Prior to that, I didn't realize that agents were different and represented different types of people. I was bartending and an agent hung out at my bar. I finally convinced him to represent me but he represented correspondents and anchor people, so I ended up going on auditions to get a talk show and ended up doing 55 episodes. Then I moved to Los Angeles and got an acting agent and was just lucky, really!"
Paget did 6 episodes of Friends and that was an incredible break for her. She says it was probably the most exciting thing for her and also the one that made her say, "Okay, I can do this for a living!"
Thomas Gibson aka Aaron Hotchner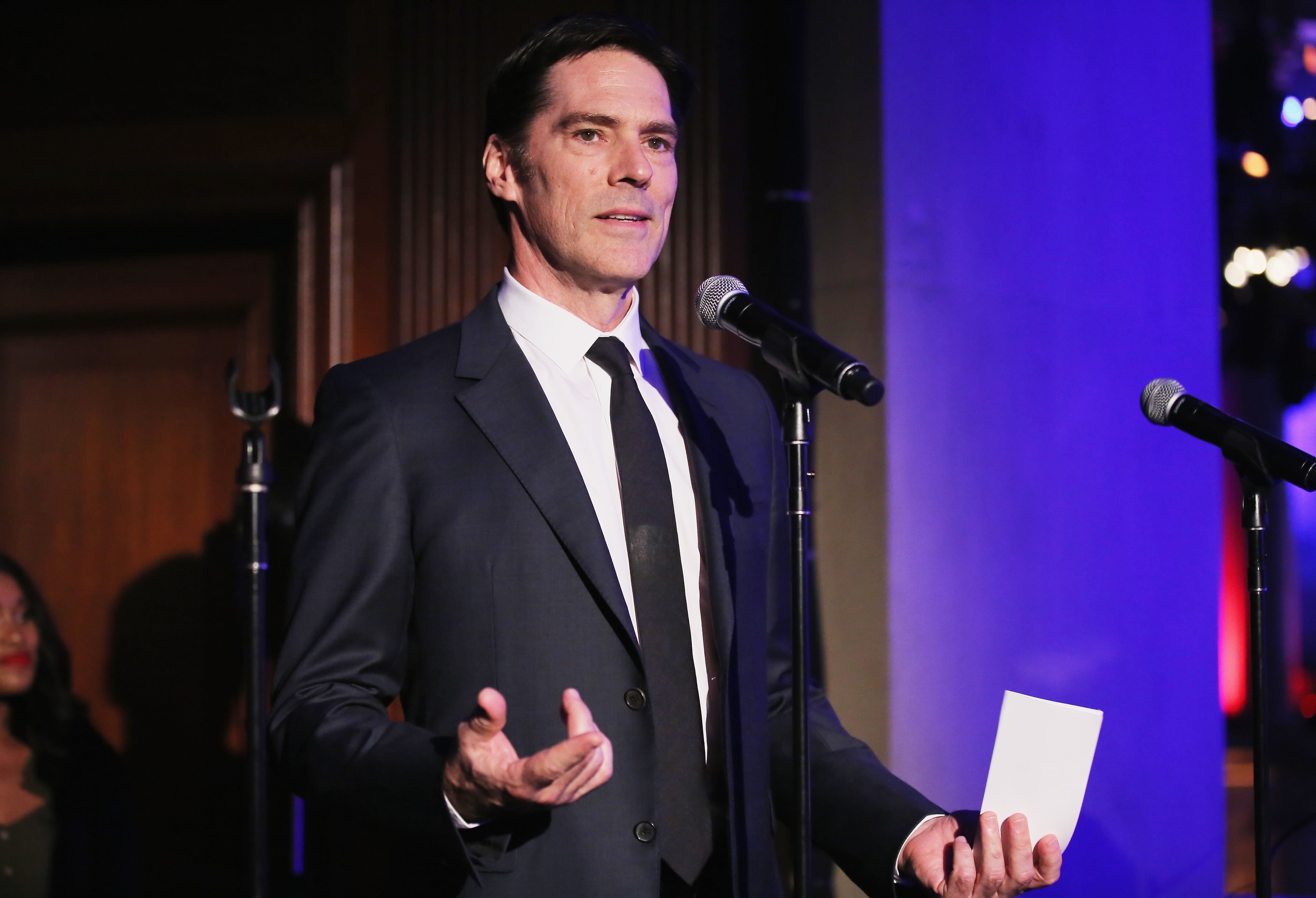 ---
Before his professional training for performing arts, as a child, Thomas had always had a flair for drama. At the age of 9, Thomas Gibson had appeared in children's theater and also made an appearance in Seize the Street: the Skateboard Musical, produced by the Charleston Stage production company. His first foray into television was in 1987 in CBS' legal drama Leg Work.
#Headshotday 1990 pic.twitter.com/kXDLVNd681

— Thomas Gibson (@ImThomasGibson) April 28, 2018
---
Over the years, his career trajectory has been somewhat upward, with plenty of impressive performances. Back in 2005, Gibson was cast in the role as Supervisory Special Agent Aaron Hotchner, the Unit Chief of the BAU team. 
---
After the on-set incident, during which Gibson kicked a writer due to "creative differences," the actor was suspended for 2 weeks before the decision for him to leave the show was made. The incident happened when Gibson was directing one of the season 12 episodes and had an argument with the show's writer who also happened to be on the set. "Thomas Gibson has been dismissed from Criminal Minds," ABC Studios and CBS Studios said in a statement. And what was Gibson's reaction to this decision? 
"I love Criminal Minds and have put my heart and soul into it for the last 12 years," Gibson said. And then added, "I had hoped to see it through to the end, but that won't be possible now." - admitted the actor. 
Aisha Tyler aka Dr. Tara Lewis
---
Before her start in the series, Aisha Tyler was known for the show The Talk. And when she was brought to Criminal Minds as a regular, the actress decided to leave The Talk, explaining that she has too much work. 
Stating the obvious, she noted "I also have three other series," including Criminal Minds, where she's been upped from guest to regular; Whose Line Is It Anyway, which she hosts; and the animated Archer, on which she voices a character.
"People always go, 'How do you do all that?', and I don't always have an answer," she said, adding quickly that participating on The Talk "is such a joy that it never feels like work to me."
---
Tyler started as a standup comic in the late '90s, at a time when, she says, black women were often pigeonholed into a specific style of comedy while she was much more comfortable joking about her love of all things geeky. She followed that up with a hosting gig on Talk Soup, and from there, her career took off and keeps flying high.
"I was going to be a lawyer or something, but I was unhappy in my day job and felt like I wanted to do something creative. Standup was the only thing where you didn't need to know anybody or have an agent or get booked for. You could just go do it. And I thought I would just try it and see if I liked it"
A. J. Cook aka J.J.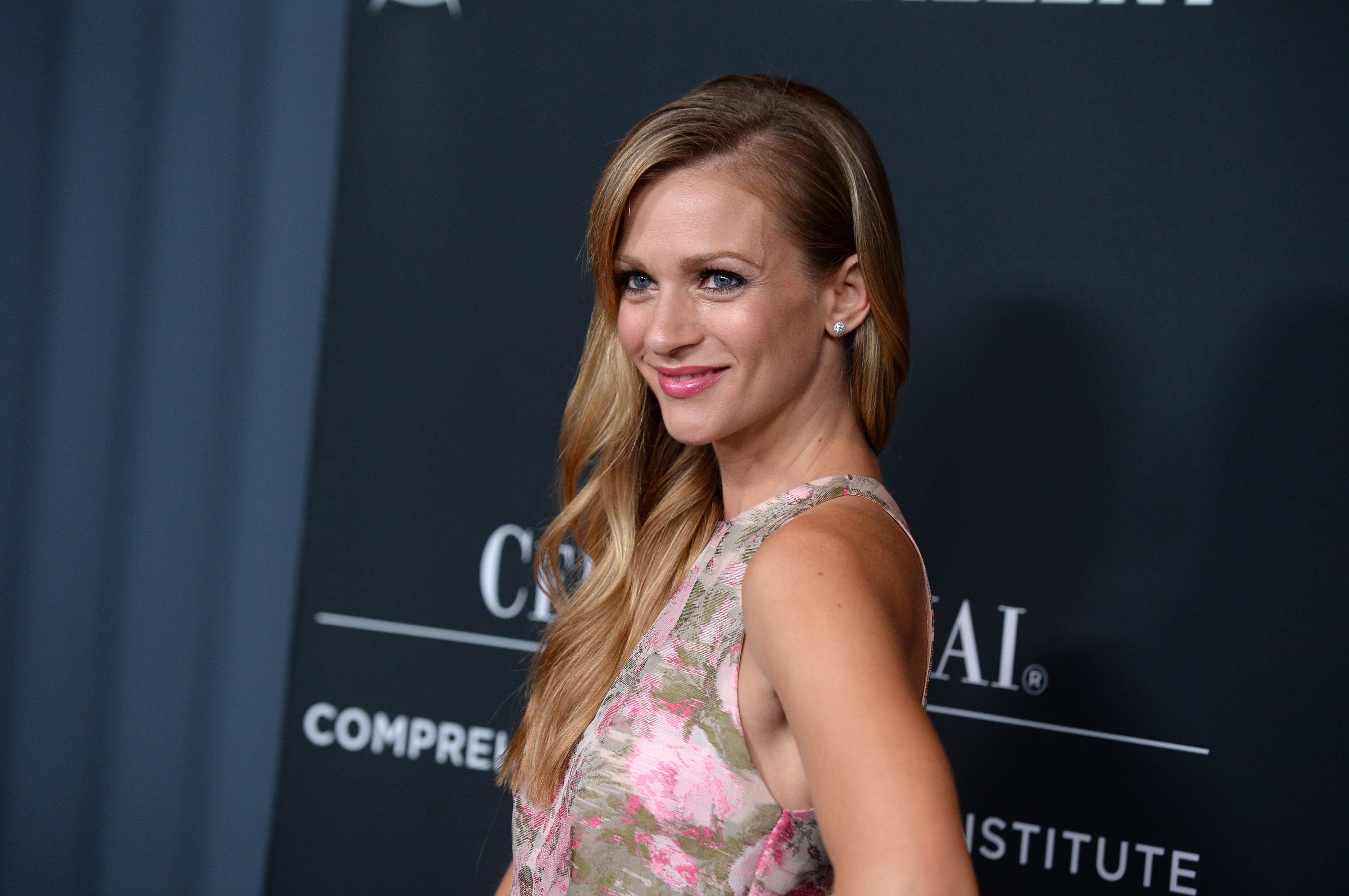 ---
As for A.J., she's been dreaming of dancing since childhood. A dancer from age four, she began taking tap, jazz, and ballet lessons. For many years she'd been dancing competitively, but then at the age of 16, she decided she wanted to try acting. 
Cook also taught dance when she was younger and has stated that if she hadn't become an actress, she would probably set up a small dance studio.
---
Cook's first job was a McDonald's commercial! Before Criminal Minds she starred mostly in TV movies, so the show was a big breakthrough for her Remember when the show decided to make cost-cutting measures by letting Cook go? Oh, J.J. fans were upset...and so she was quickly brought back as a series regular and is still on the show.