Sex Education: A Closer Look at the Actors' Lives
Sex Education is one of those real and raw shows that we didn't even know we needed. The cast misadventures of our favourite characters always have us on the edges of our seats. But do the cast members share the same misadventures? 
Who from the cast watches Sex Education with his parents? Whose on-screen love interest happens to be his real interest too? Keep reading to find out all these juicy secrets! 
---
Emma Mackey 
She keeps getting random mums coming up to her in the street and telling her things like: 
"Thank you so much, you helped me to talk about sex to my sons!" 
And this is the biggest joy for the actress who played Maeve. Who by the way wasn`t at all cool during her high school years. Emma shared that she was much more like Otis: dorky and more into books rather than relationships. Sex Education is definitely Mackey`s breakout role. And in the first season she already earned around $10 thousand per episode. Not bad for a starter, right?
---
But such a big project wasn`t so easy for the star. She may come off as invincible but the actress was really nervous at the beginning. She mentioned that she couldn't keep herself calm on the first day. Behind the pink hair, many piercings and super confident behavior is a pretty humble Franco-British girl, raised in a traditional catholic family.
Emma states that the series gave her real confidence and let her talk about things she never would've spoken of before. Besides acting, Emma seems to enjoy her relationship with boyfriend Dan Whitlam, who is also an aspiring actor. For more than two years Mackey has occasionally been sharing romantic shots of the two of them on her Instagram. 
---
Besides the second season of Sex Education, Mackey will also appear in the detective thriller Death on the Nile alongside Gal Gadot and Letitia Wright. And following that, we will see her in two other big-budget movies: The Winter Lake and Eiffel.
Connor Swindells
Turns out Connor Swindells` upbringing wasn't easy as well. When he was only 7 years old, his mother passed away. To deal with the pain, Connor became an avid boxer. And later found that acting was also a helpful tool for dealing with his feelings.
---
Like many others, Connor never imagined Sex Education would be such a hit but when the first person that recognized him on the street happened to be a 50-year-old guy, Swindells realized that the show was going to be big, and an inspiration to not only 16-year-old kids. 
Unlike his character Adam, Connor is a very calm and quiet person. And that actually created some difficulties when he needed to play a bully full of anger. Gatwa even thought that Swindels hated him at first. But as it turns out, he was just really nervous about the intimate scenes.
---

"When [Gatwa] gets nervous he gets louder, and when I get nervous I get quieter. He did not get me whatsoever and he was very anxious about doing intimate scenes with someone who wasn't putting themselves out there." - Connor revealed!
Yikes! Fortunately, they both got past the awkwardness and actually became really good pals later on. But Sex Education helped Connor not only find new friends but a new girlfriend! Who could THAT be? It's the very next actress we'll speak about! 
Aimee Lou Wood 
---
Yes, that's right! Aimee and Connor fell in love right on set and didn't hide their relationship from the media. Seems the co-stars are in a much happier relationship than their teenage characters were. But there's something Aimee does have in common with her Sex Education character. 
Just like Aimee, the actress's knowledge about intimacy in high school was sadly poor and speaking about adult topics was a total taboo for her as well. But besides acting, Aimee is busy developing her other talents, which are surprisingly varied. 
---
Her special skills include writing, stage combat, singing soprano, flamenco dancing, and stand-up comedy! By the way, her stand-up comedy skills almost led to Aimee auditioning for another funny and weird character in the cast. Have you guessed who I`m talking about?
Tanya Reynolds 
This actress finds Lily to be a very precious character to portray. Reynolds shared that she would have loved to see such a character on TV when she was a teenager.
"[Lily] is so okay with herself, and she thunders ahead with this concrete inner confidence which is something I've just never really had." the actress revealed.
---
And even though Tanya has already starred in several TV shows such as The Bisexual, Delicious, and Death in Paradise, - she finds her role in Sex Education the most valuable one. In fact, she is so crazy about her Lily, that during the promo of season two, when Reynolds saw a full-sized poster of her character, she grabbed it for her bedroom wall! Somebody else is a fan of this character, and it's...
Ncuti Gatwa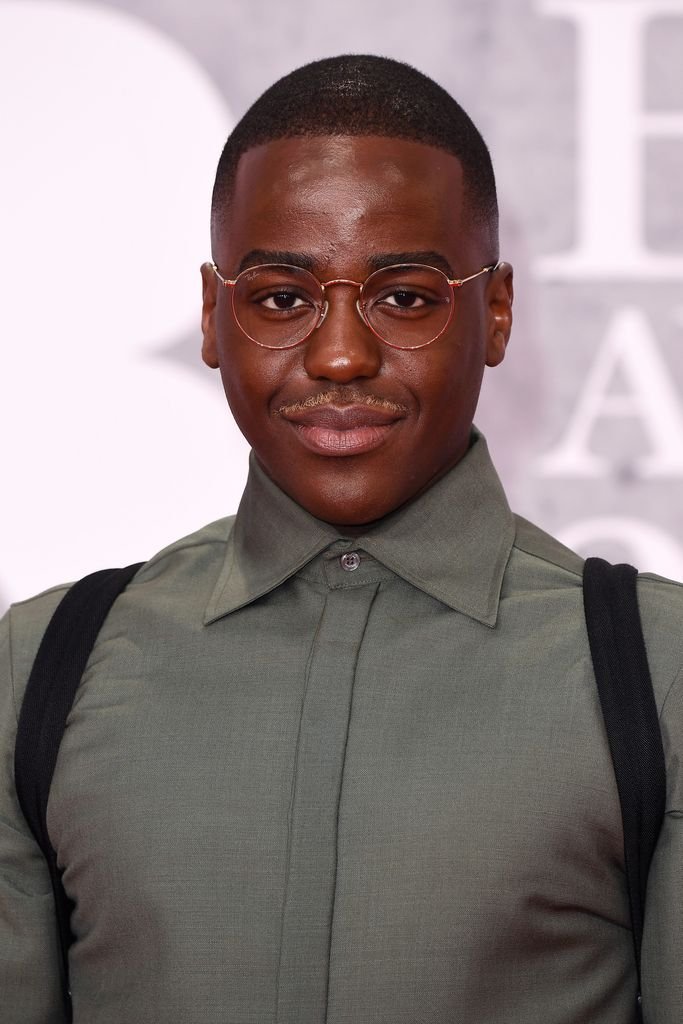 ---
Ok, let`s face it. Most of the time, when we meet a gay character on TV, they're gay only for the sake of being gay. Meaning, they are written in a very stereotypical way, without a thought-through personality. But that is not the case with Eric. He has his own journey and a character with unique flaws and virtues. And that is what Ncuti Gatwa loved about his role, as this is definitely not the classic coming out story.
"It's not him trying to figure out what his sexuality is – he knows it, and the school knows it, and his family knows it. It's about him figuring out how he's going to walk in a world that's not always going to be nice to him." - shares the actor about his character.
---
But we must admit that all this great writing wouldn`t work without the brilliance of Gatwa`s acting skills. By the way, who didn`t shed a tear during this overwhelming moment? Turns out, that Gatwa mastered his acting nowhere else than at the iconic Shakespeare Globe theatre.
But apparently it still wasn`t enough to make Gatwa feel comfortable enough about the role of Eric, so he decided to buy a whole eye-shadow kit and learned how to do his own makeup! It seems that worked out just fine and eventually the Netflix show totally changed the actor`s life.
---

"I hopped onto a plane with 500 Instagram followers," he says of the day Sex Education was released. "Eight hours later, I hopped off the plane with a couple hundred thousand."
Perhaps that insane jump suddenly made him so private about his own sexuality and anything concerning his private life. One of his co-stars has the same policy - we're talking about...
Kedar Williams-Stirling 
Aside from his role as the hottie Jackson Marchetti, Kedar pleases his fans with sweet shots of himself with his dog and funny pics from his vacations. 
---
Plus he spends time writing his own scripts and doesn`t miss the opportunity to advise his followers on decent books to read. We may not know much about what is going on in his life romantically, but we do know that the actor is a happy-go-lucky, funny guy who is always keen to expand his mind. He loves learning just as much as his co-star loves Insta-Videos. We mean...
Patricia Allison 
Allison adores her character on the show, as she finds her very similar to her own self. Ola is a feminist with a passion for creativity in all its aspects, just like Patricia. However, her favorite character in Sex Education is someone else. It is Lily. Allison finds Reynolds`s character brilliant and can`t watch her without laughing out loud. Heh, who doesn`t?
---
Patricia would love to create characters for the show by herself. She explains that her future stories would most probably involve mixed-raced issues. Other than that, the actress confessed that unlike her character, in real life, she loves cats and goats...
In case you forgot, Otis rashly compared his potential girlfriend to a goat, and then to a skinny house cat, whilst calling Maeve a lion. A fatal mistake...but we all know Otis has this crazy ability to save his neck. And what about the actor behind the main character? Is he as lucky?
Asa Butterfield
His career has already made him a millionaire. According to his earnings from last year, his net worth is close to $5 million. And Heaven knows it`s only the beginning. Butterfield made his major breakthrough at the age of 10 as the lead boy In The Striped Pyjamas.
---
His other famous credits include Hugo, Ender's Game and Miss Peregrine's Home for Peculiar Children. And now he`s a world-famous sex therapist. By the way, Asa admitted that his whole family, including his grandmother, has watched the series. More so, he loves to watch it together with them and overall, finds his performance in the show rather 'liberating'.
---
But with fame and his first millions came massive relationship rumors. Some claimed that Asa was engaged to his Miss Peregrine's Home co-star Ella Purnell, and even though the two did date a little, tabloids turned their little romance into a dramatic saga.
Then he was rumored to be dating his other co-star Hailee Steinfeld but when that didn`t work out, the press spread the silliest news about Asa being in a relationship with Nina Dobrev. All because of this tiny photo of the two having fun. It is still a total mystery who is really dating the 22-year-old Londoner. And it doesn`t seem like we will find out anytime soon.
Mysterious Newbies
---
Let`s start with Sami Outalbali who will play a new hottie on the show, Frenchman Rahim. And according to the trailer, he is going to be Eric's new love interest! So be prepared for the most unexpected gay love triangle in tv history. We know a little about the actor`s background, as Sex Education is Outalbali's first appearance on an English language show. He has previously appeared on French TV, in the shows The Tuche Family, Grown Ups, and Mortel.
Another fresh cast member is going to be Isaac portrayed by George Robinson. He will be mostly connected to Maeve, as he`ll become a new resident at Maeve`s caravan park. This is by far Robinson's biggest role, as he is still a student at the University of Birmingham. 
---
At last, we will also meet a new brainy girl named Viv, portrayed by Chinenye Ezeudu, who will be having her first major role on TV. Her character Viv has one of the highest IQs at the school but when it comes to love, she seems totally helpless. 
We're expecting a lot from season two, and hopefully, we're all delighted by the result!