Destiny of Michael Ansara, 'I Dream of Jeannie' Star Barbara Eden's First Husband
"I Dream of Jeannie" star Barbara Eden was married three times during the course of her lifetime. Amongst her three husbands was the unforgettable and equally famous Michael Ansara. Eden also married twice more which created some interesting stories! Here is a look at the ups and downs of their lives in the spotlight.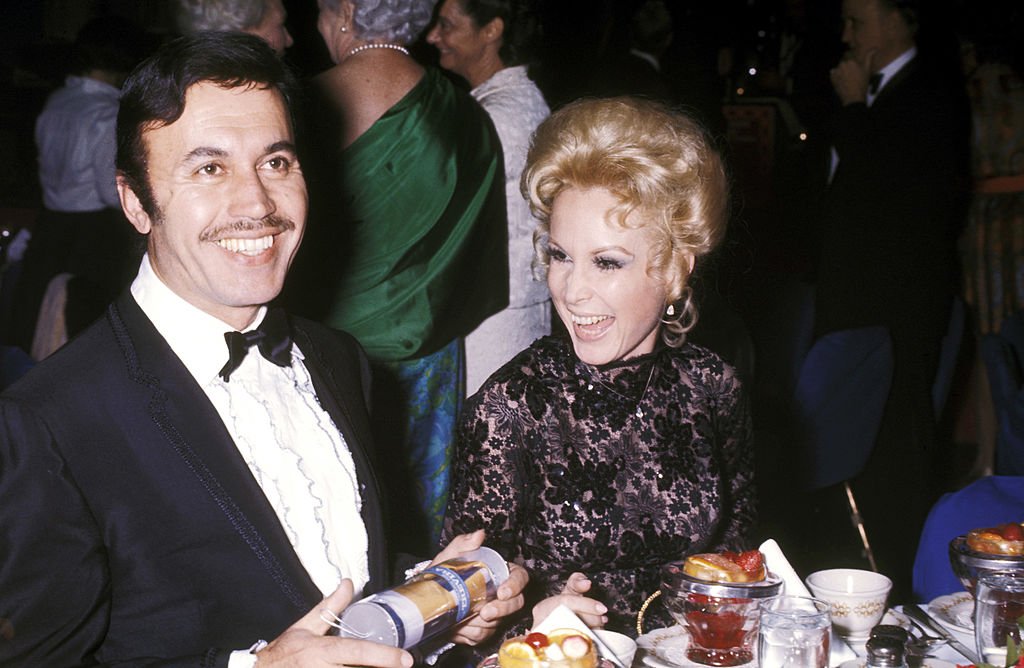 ---
THE ACTING CAREER OF A STAR 
Michael Ansara was best known for portraying American Indians as well as taking on the role of a Klingon in three different "Star Trek" series. The actor was born in Syria and spent most of his career playing ethnic roles such as Indians. He became a star in the 1950s.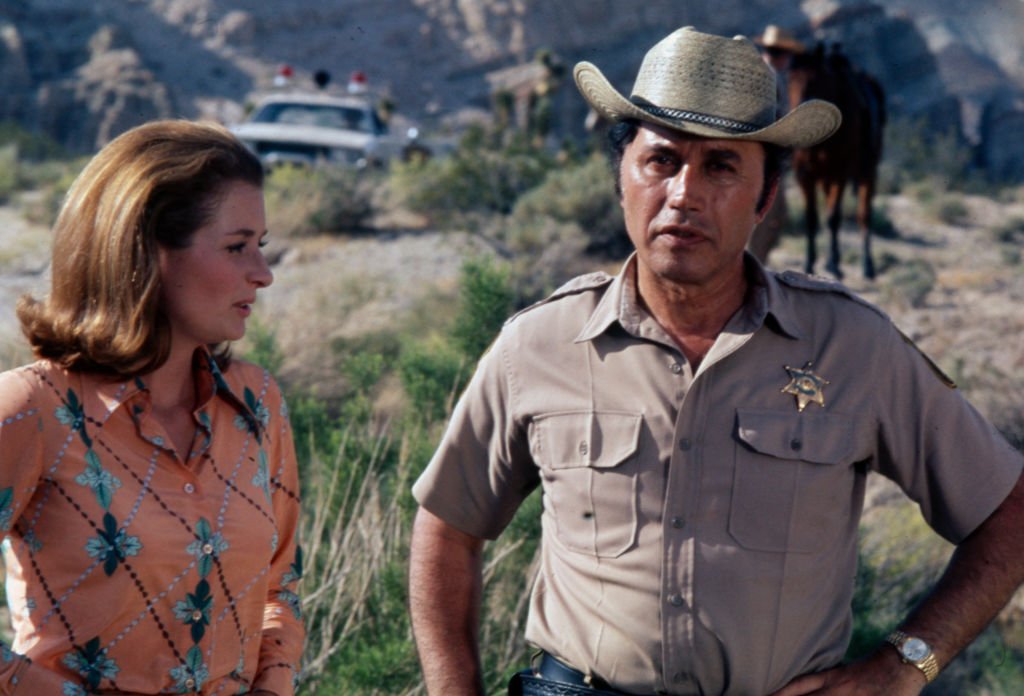 ---
This was on the ABC television show "Broken Arrow." The show aired from 1956 to 1958. A year later, he returned to TV to play another Apache. He also appeared in  "Wagon Train" and "Gunsmoke" as well as landing a role in movies like "Texas Across the River."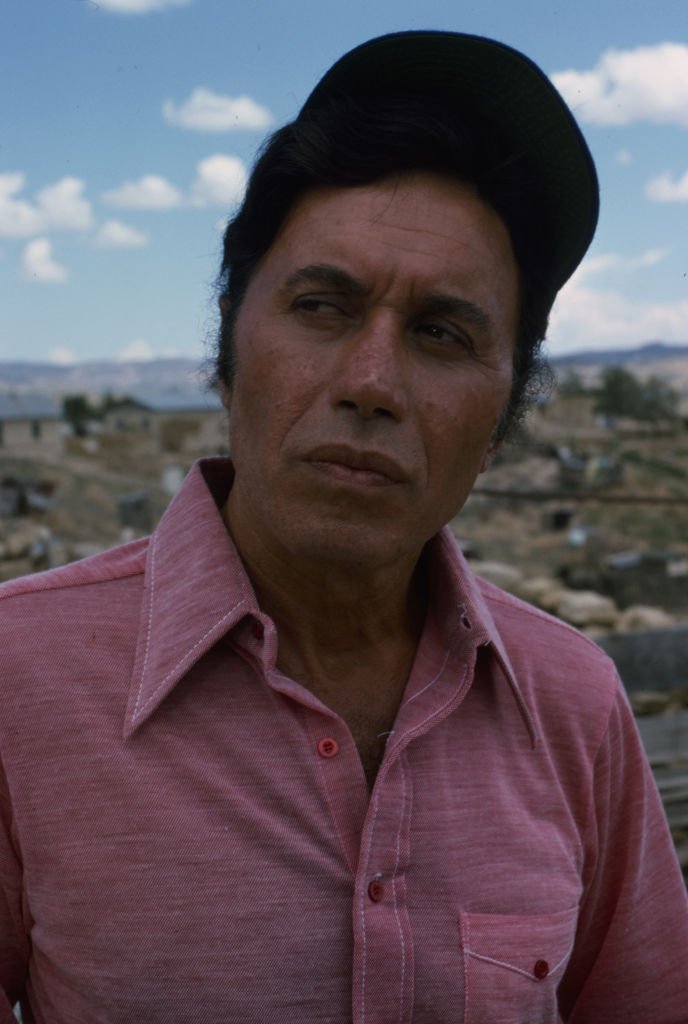 ---
In 1956 he landed a role as an Egyptian taskmaster in "The Ten Commandments." He also played Judas Iscariot in "The Robe" and appeared in "Harum Scarum" as an Arab prince. His long résumé included a wide range of characters. He played an Italian.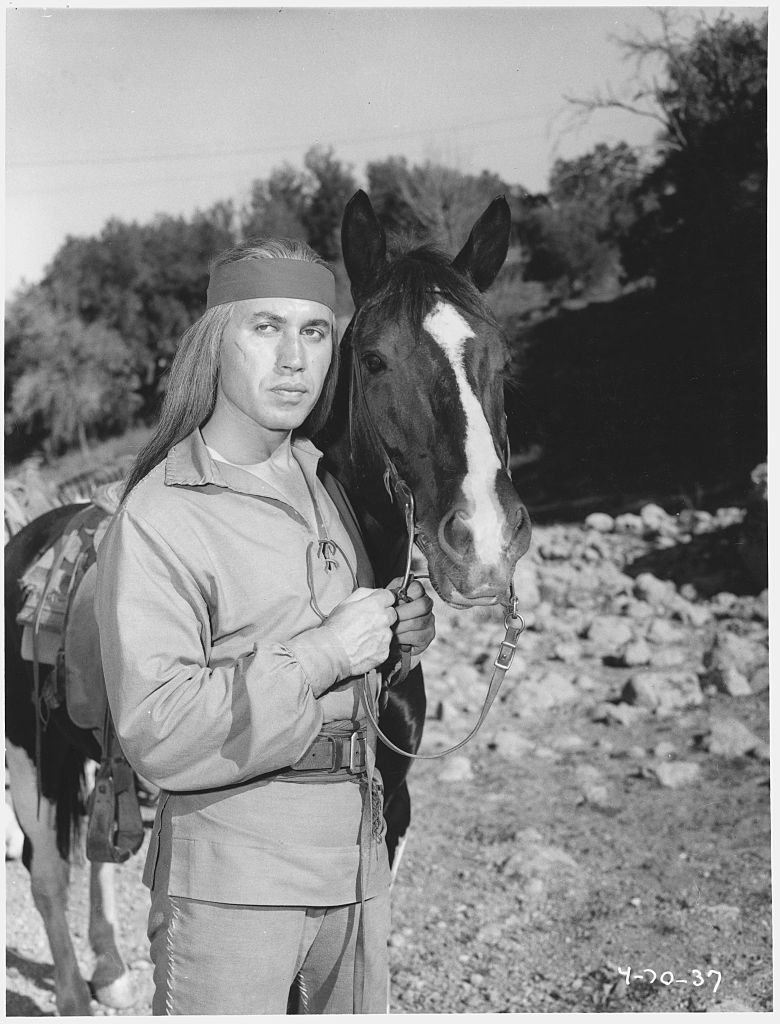 ---
He also played a Hispanic and occasionally portrayed American's without any ethnic backgrounds. One of his most memorable roles was as the evil Klingon leader Kang in "Star Trek." He played the part on the original television series in 1968. He reprised the role for two spinoffs.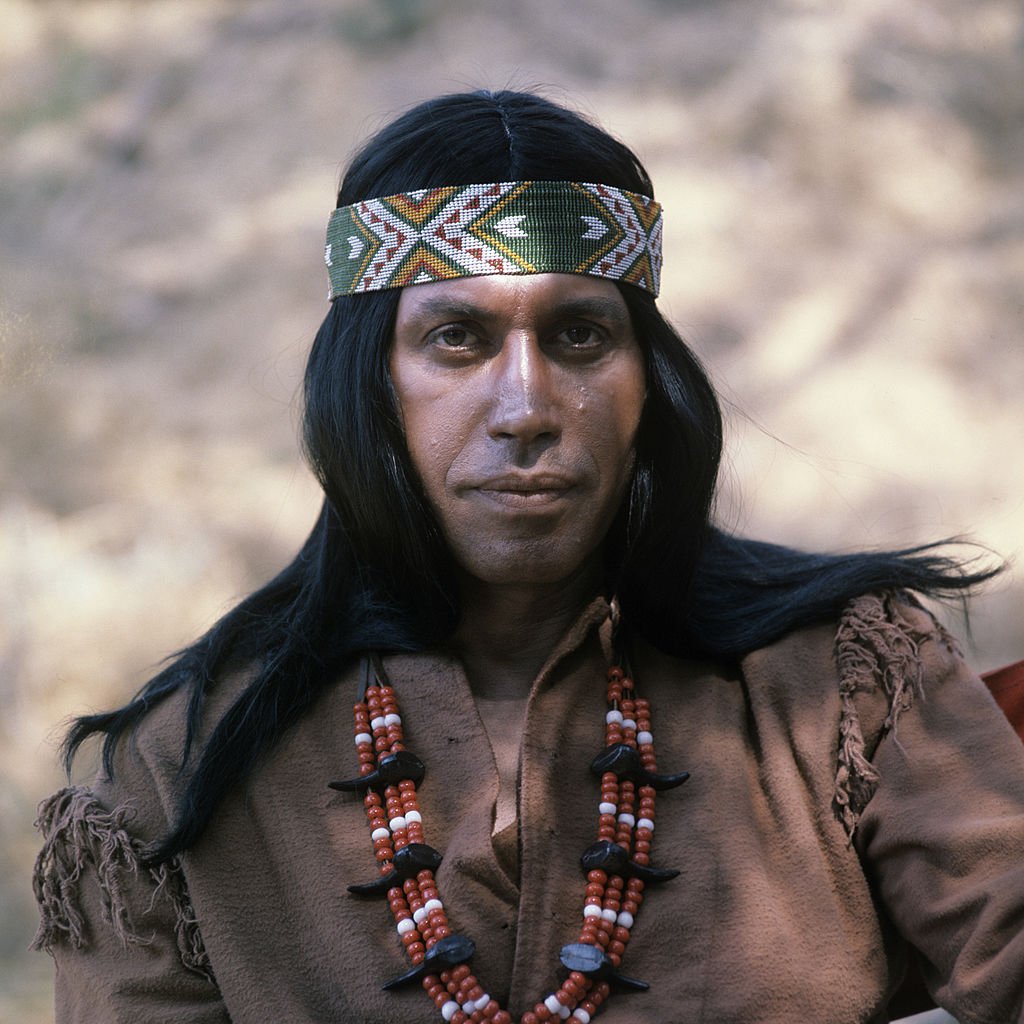 ---
GUEST STARRING AND HIS LAST PERFORMANCE 
Following his big breaks, Ansara guest-starred on many of the most well-known television series of the 1950s, '60s, and '70s. Some of his credits include "Alfred Hitchcock Presents," "The Adventures of Rin Tin Tin," "The Rifleman," "The Untouchables" and "Perry Mason."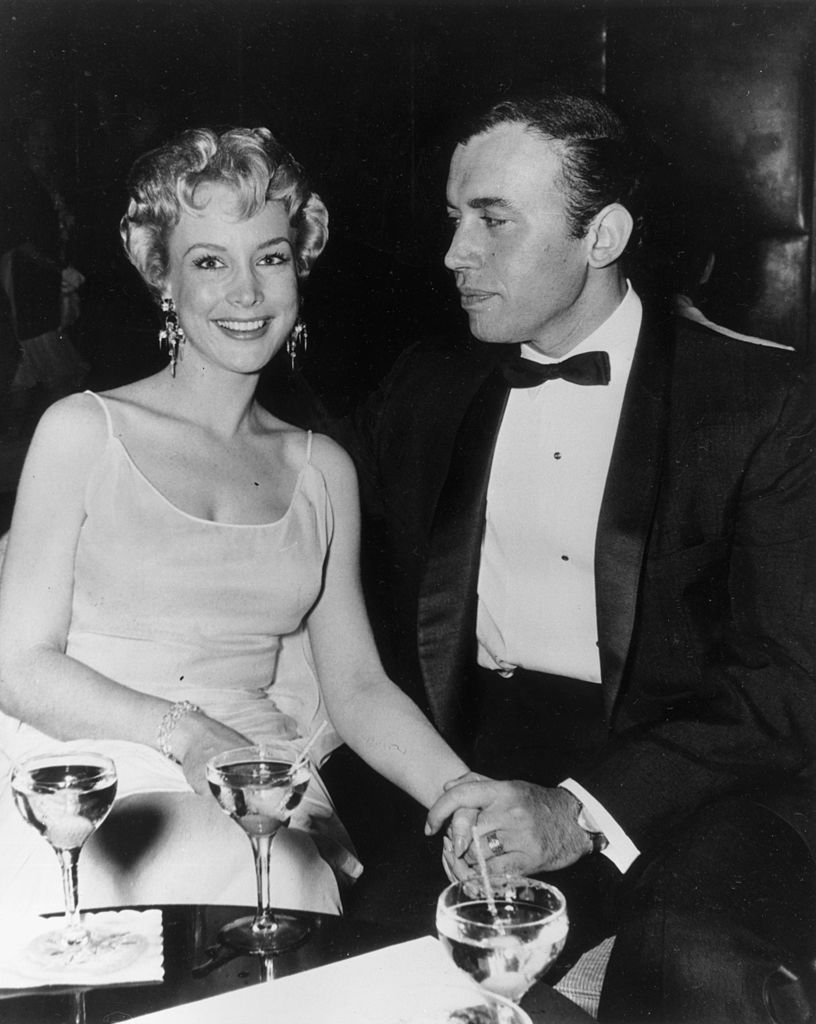 ---
He also made appearances in "The Man From U.N.C.L.E.," "Lost in Space," "Bewitched," "The Streets of San Francisco," "Hawaii Five-O" and "Kojak." His last appearance on screen was in "Long Road Home," in 1999.  He also provided the voice of Mr. Freeze in an animation.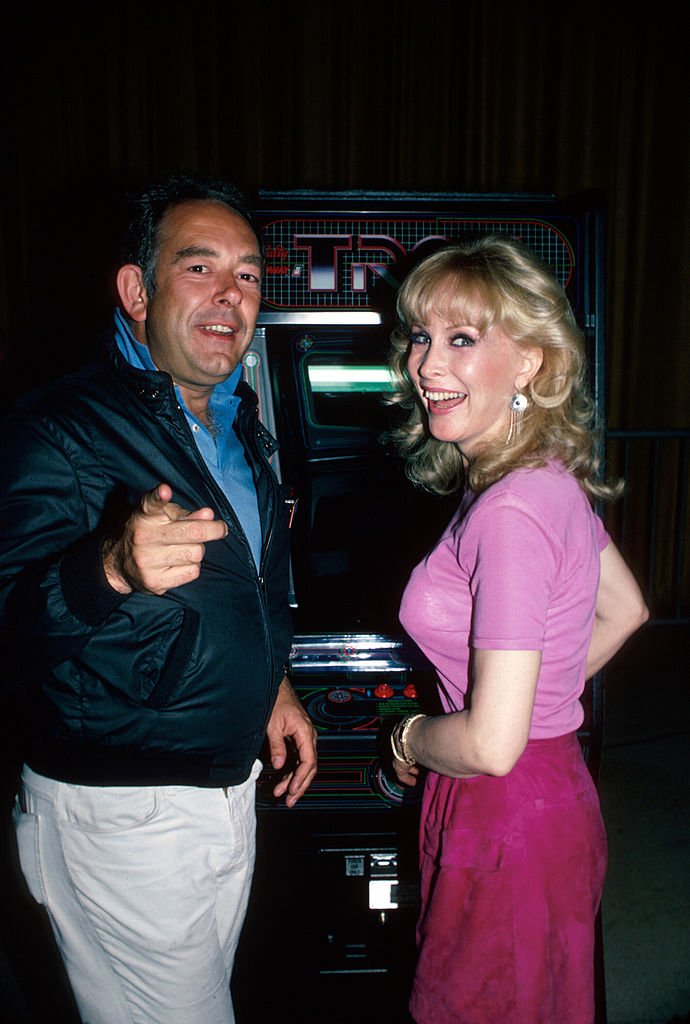 ---
BEFORE THE FAME 
Michael Ansara was born on April 15, 1922, in a small town in Syria. His family moved to Massachusetts when he was only 2 years old. They later relocated again when he was ten, this time to Los Angeles. There he studied at Los Angeles City College and wanted to be a doctor.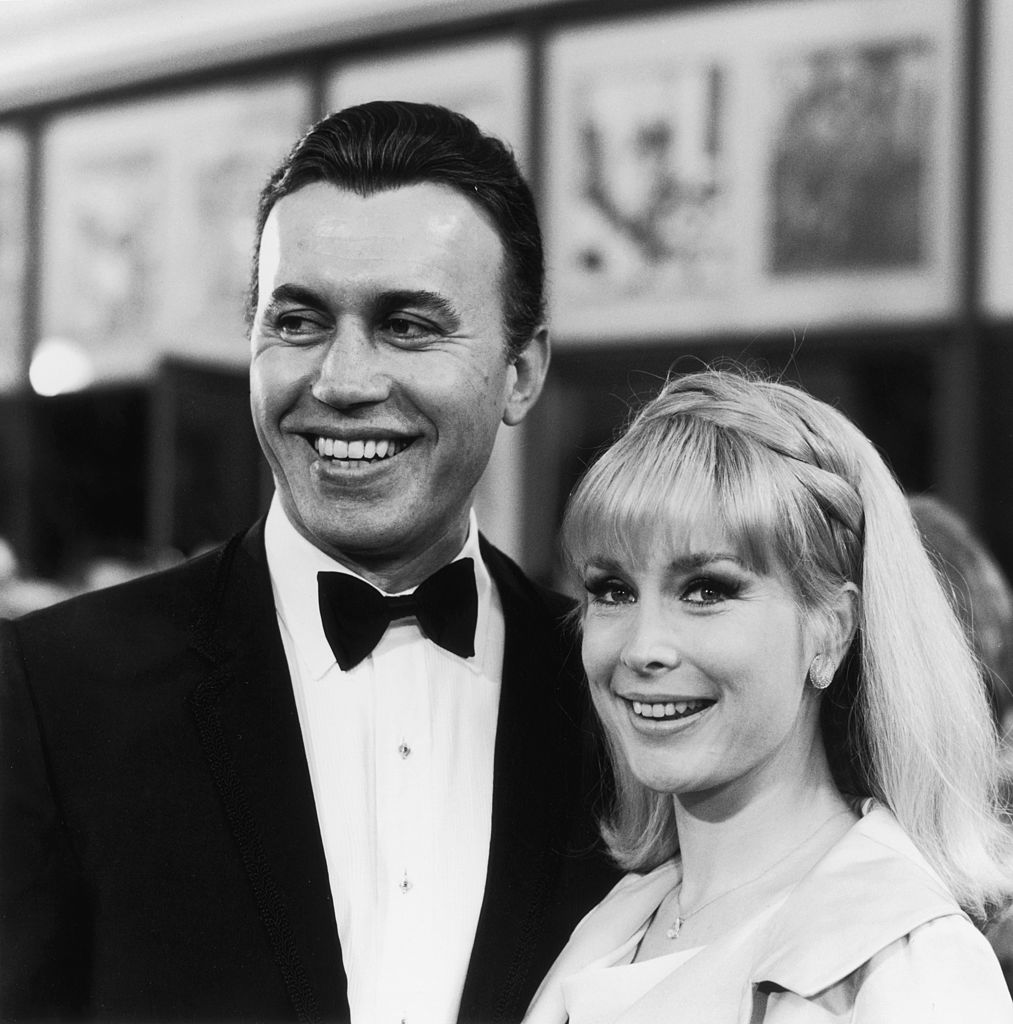 ---
However, he changed his mind after he began studying acting at the Pasadena Playhouse as a means to overcome his shyness. As a result, he began his career on stage and landed his first screen debut in the 1944 thriller "Action in Arabia." The rest, as they say, is history.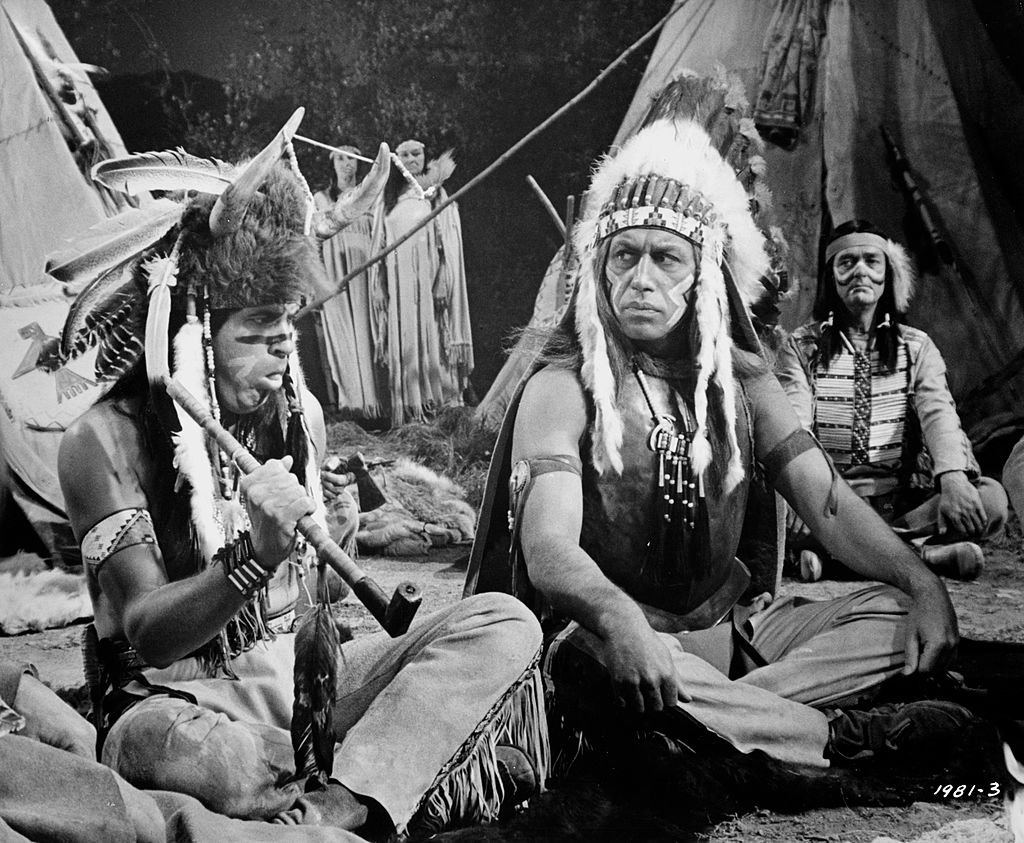 ---
MARRIED LIFE BEGINS 
Much like his ex-wife, Barbara, Ansara was married three times. His first marriage was to actress Jean Byron. She went on to play the mother on "The Patty Duke Show."They were married from 1949 and divorced in 1956. After his divorce, Fox set him up with Barbara Eden.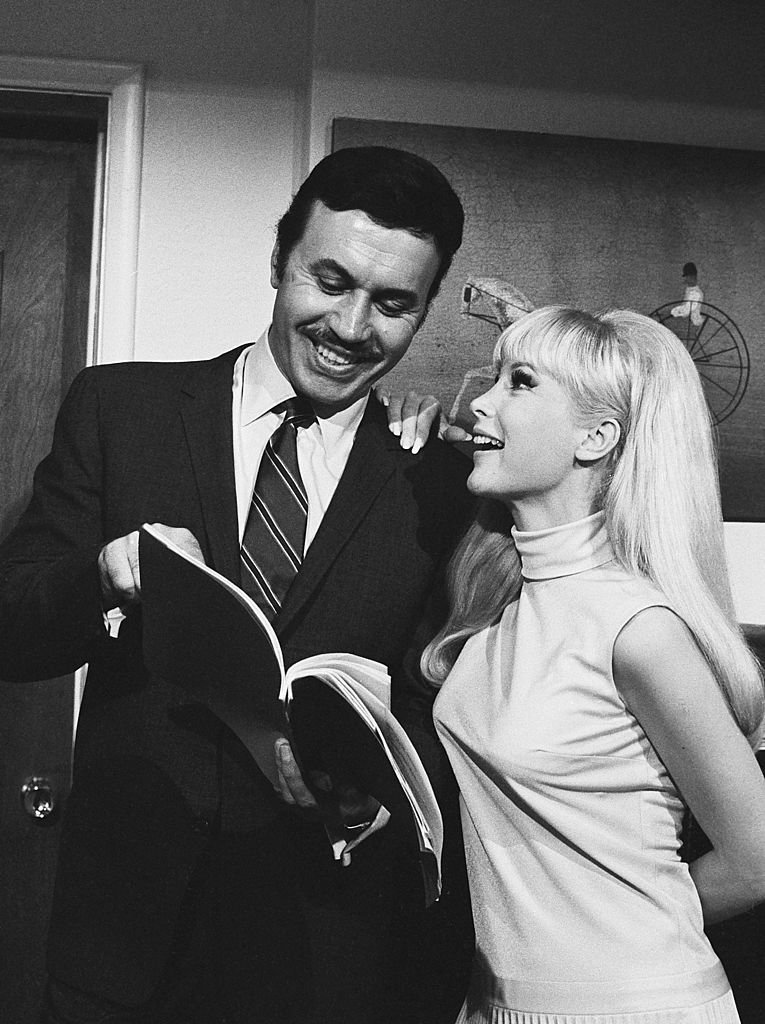 ---
Eden was best known as Jeannie on "I Dream of Jeannie" and the pair hit it off and eventually tied the knot in 1958. He even appeared in a few episodes of Ms. Eden's show but the two divorced in 1973. They had one son, Matthew, but unfortunately, he passed away.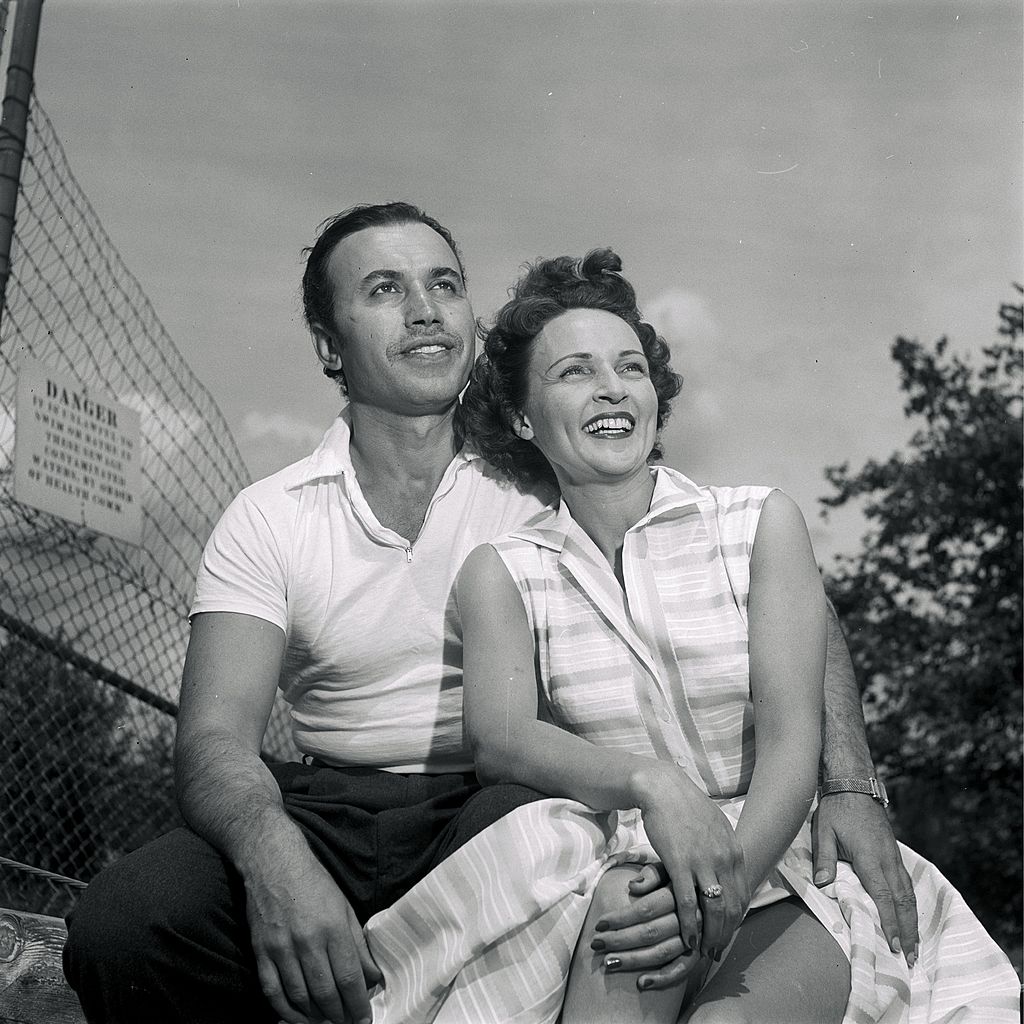 ---
His third wife is also an actress. He was married to Beverly Kushida for 36 years before he passed away. He died on July 31, 2013, at his home in Calabasas, Calif. He was 91 years old at the time and his former agent, Michael B. Druxman revealed that he passed due to Alzheimer's disease.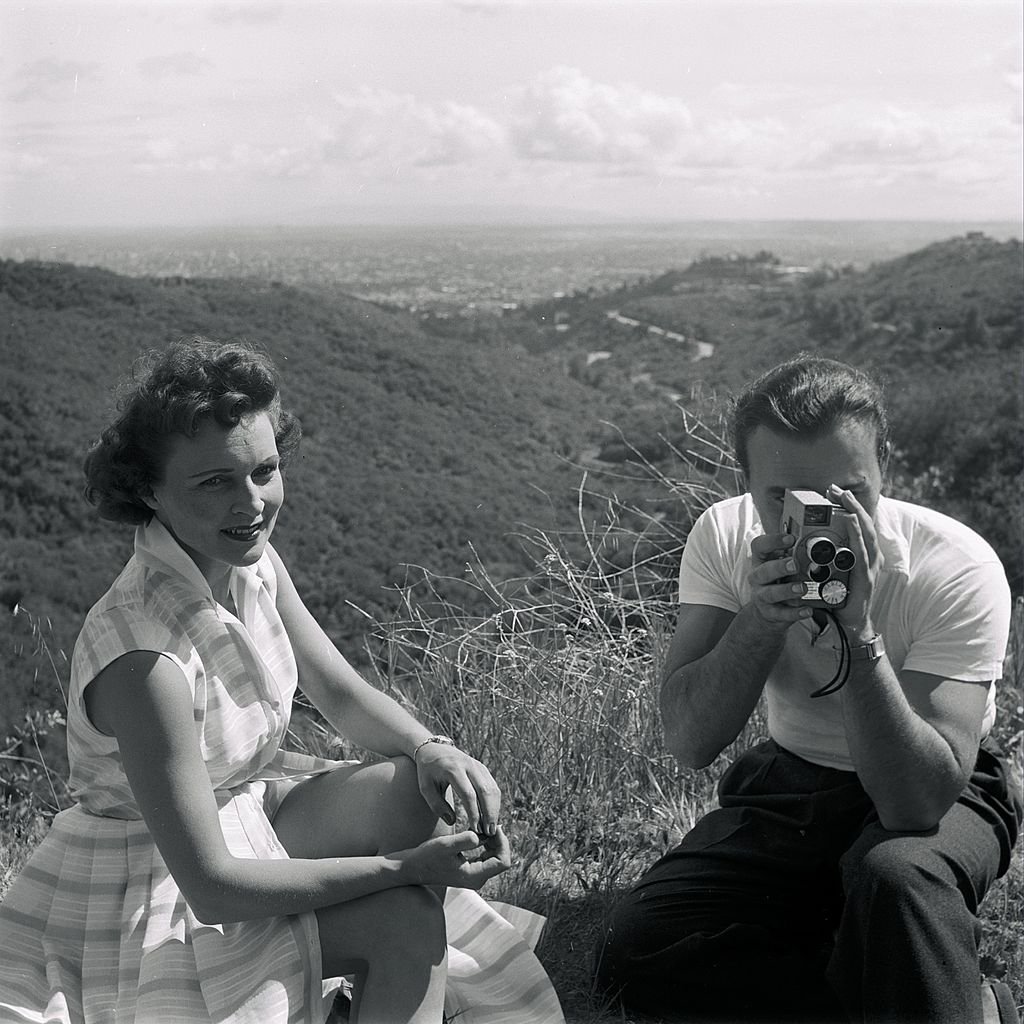 ---
HER OTHER SPOUSES OVER THE YEARS 
Charles Donald Fegert was one of her husbands. Charles was a Chicago Sun-Times executive when he married Barbara. He became a big name in advertising, rising the ranks fairly quickly, and eventually buying his own top management team. Tragically, Charles died in his sleep.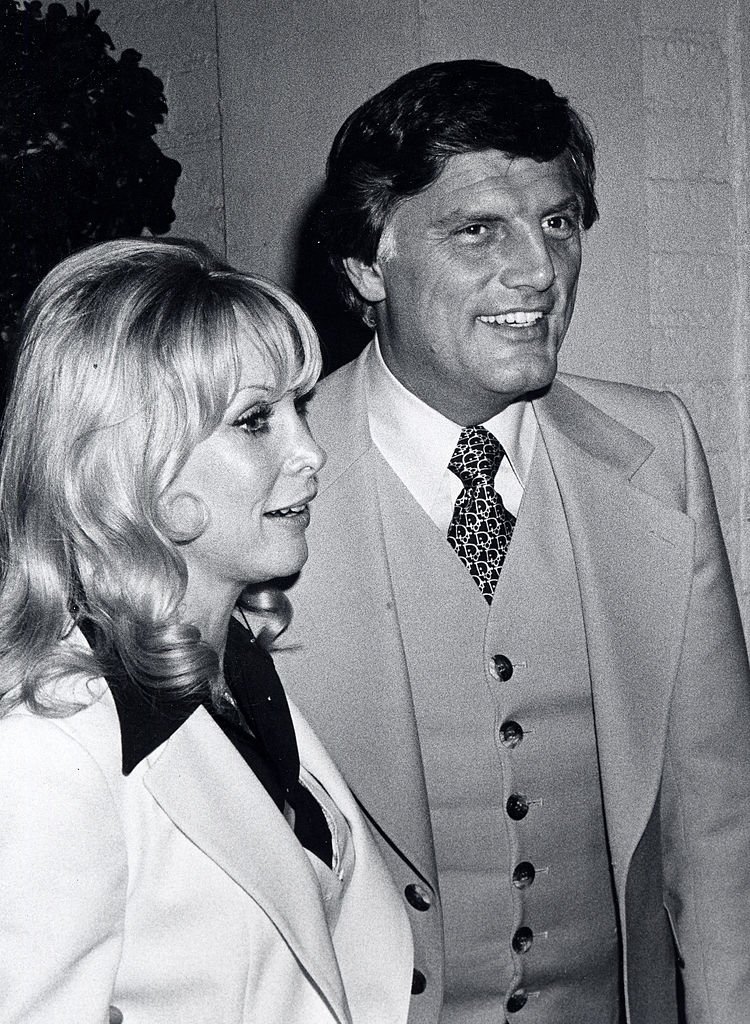 ---
"He was always fun. He was the funniest dad and the funniest grandpa, always doing imitations and singing," daughter Lisa Fegert once said. "All the grandchildren were sitting around the table singing songs he taught them." He is also survived by his two sons, Michael and Chip.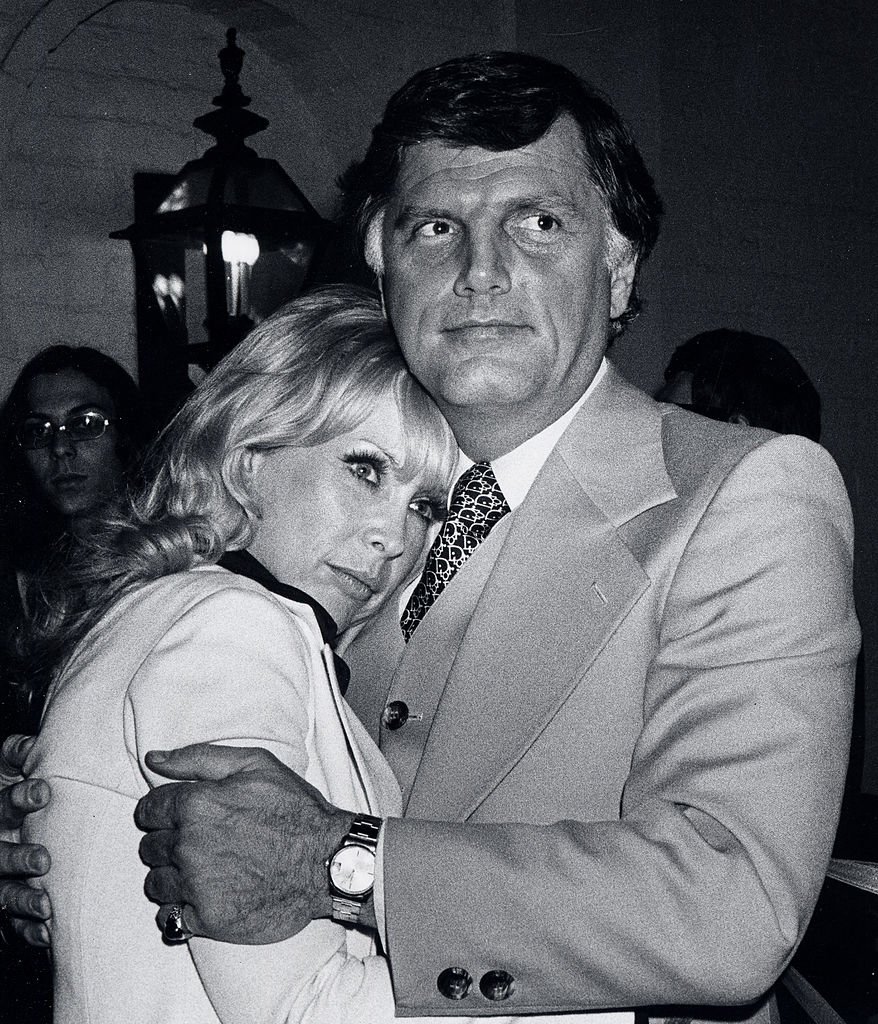 ---
Jon Eicholtz is also on her list of husbands.  While he doesn't have a Hollywood background like his wife, Jon is an architect and real estate developer — this coming after graduating from Kansas University with a degree in Architectural Engineering. Barbara never had any kids together.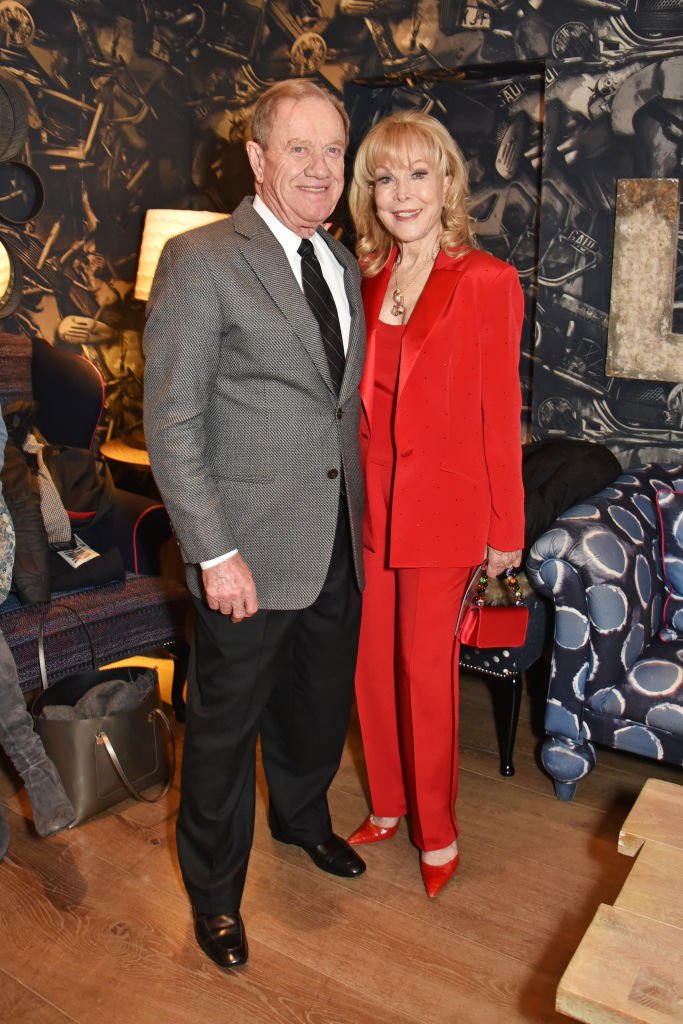 ---
LOOKING BACK AT HER SUCCESSFUL LIFE
There's something admirable about a person who embraces their past rather than spending a lifetime trying to elude it. The latter is particularly true in Hollywood and, in this instance, the stars of Classic TV shows who are bitter about the thing that made them famous in the first place.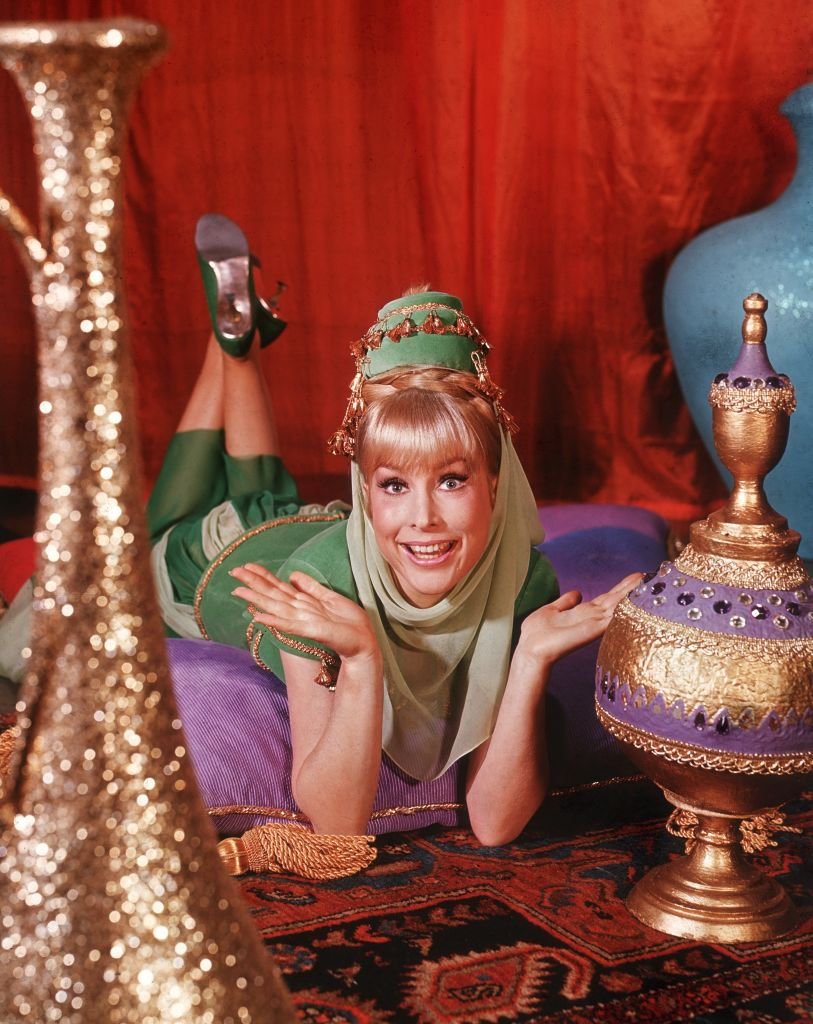 ---
Compare them to Barbara Eden, who, at 88, still seems to relish delighting her fans by crisscrossing her arms and assuming the I Dream of Jeannie position (a show, incidentally, currently airing on Antenna TV). Barbara never seemed to want to move away from Jeannie — she embraced it.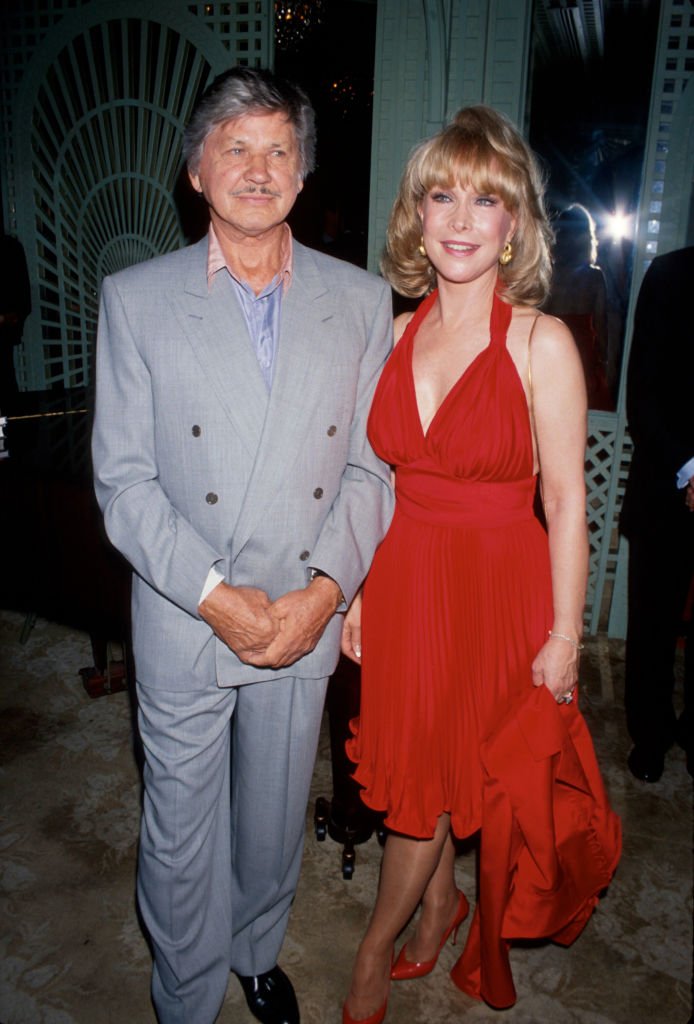 ---
Whereas Elizabeth Montgomery and Mary Tyler Moore took some time to come around. It took the Nick at Night resurgence of TV shows from the classic era for them to say, 'Okay, I guess Samantha Stephens and Bewitched and Laura Petrie and The Dick Van Dyke Show aren't going anywhere.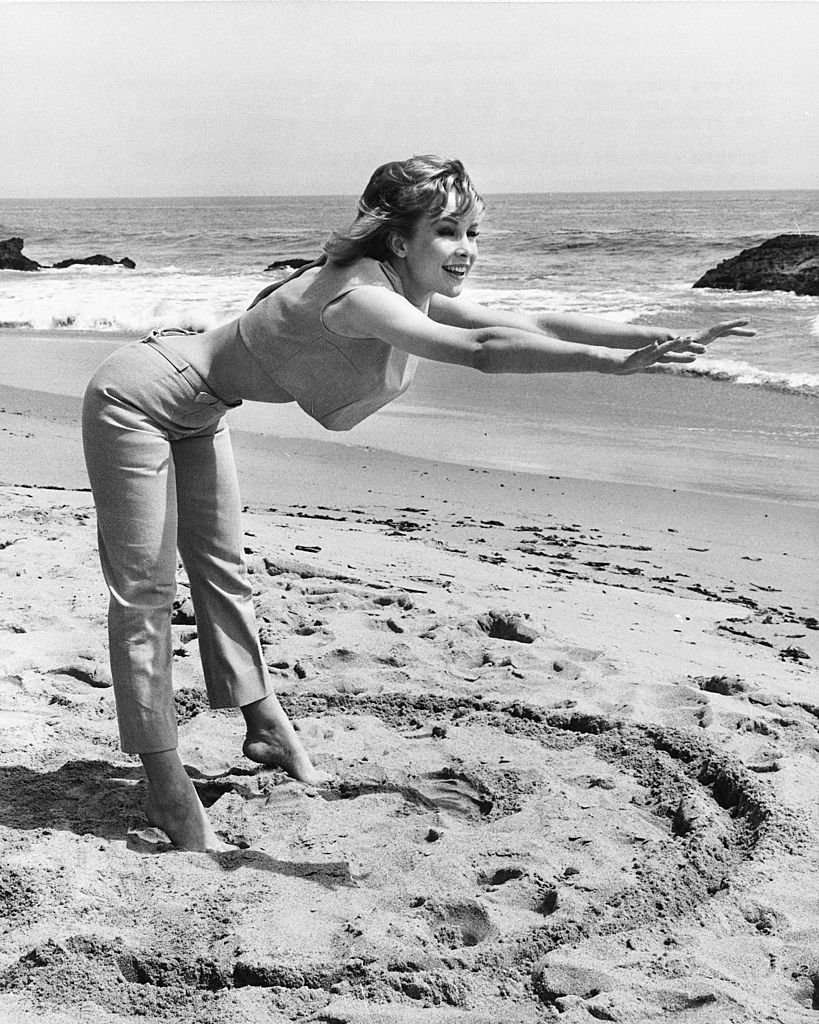 ---
We just better deal with it.' But Barbara never pushed it away." Michael McKenna, author of The ABC Movie of the Week: Big Movies for the Small Screen, says, "Barbara did TV movies for a long time. Her first one was in 1971 and her last one was in 1996. That's a tremendous run.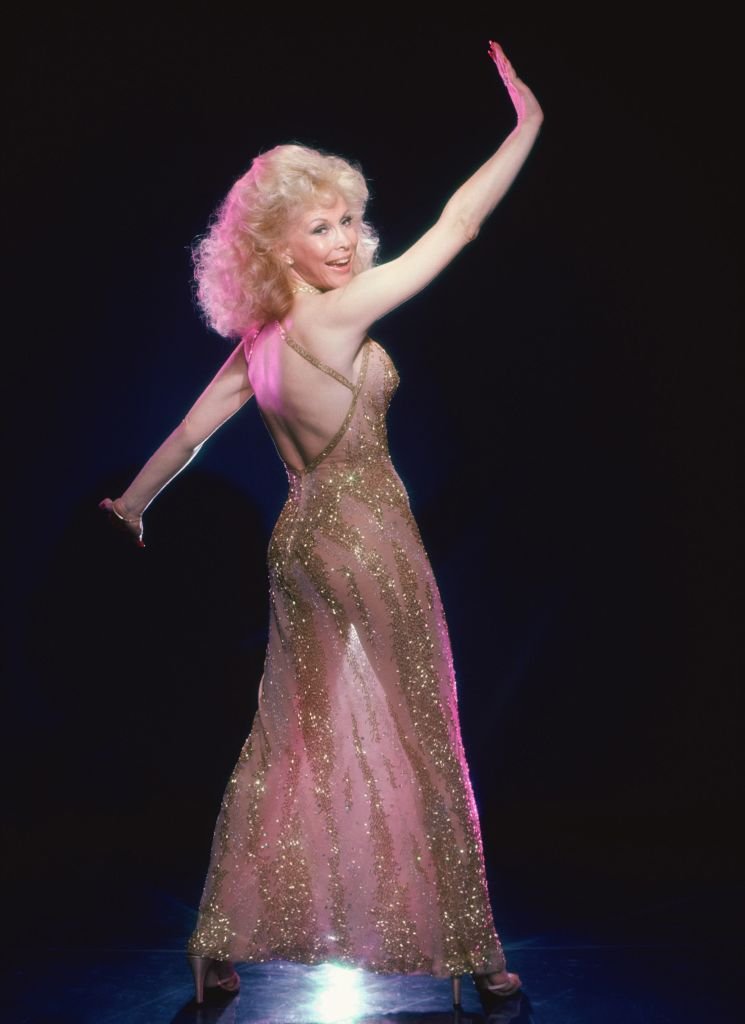 ---
It wasn't like she veered off and started doing Lifetime movies or anything like that. She was making network TV films with pretty good casts, which says that she was an established TV star who may have been typecast as Jeannie, but proved that it wasn't an accurate assessment of her.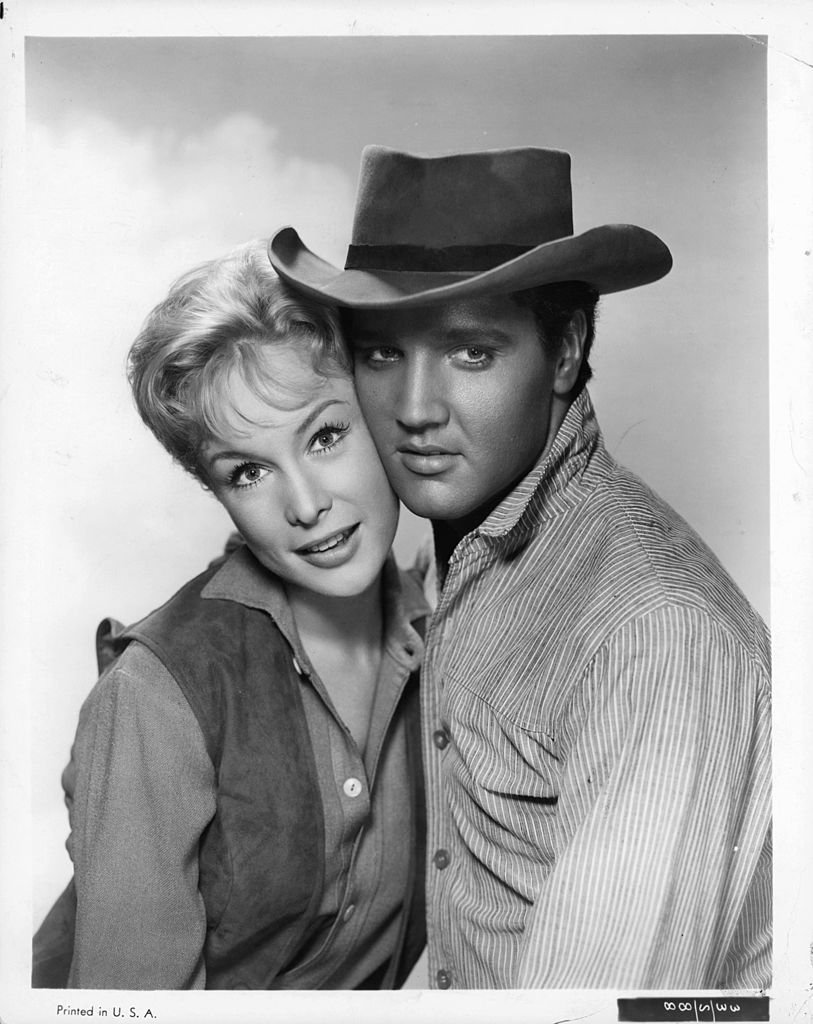 ---
SOME OF HER GOOD AND BAD MEMORIES 
The makers of these films loved the advantage of a recognizable face and that it gave them a leg up on the competition to be able to put her in different films no matter what genre it was. Eden told the outlet she had plenty of memories bringing the beloved series to life.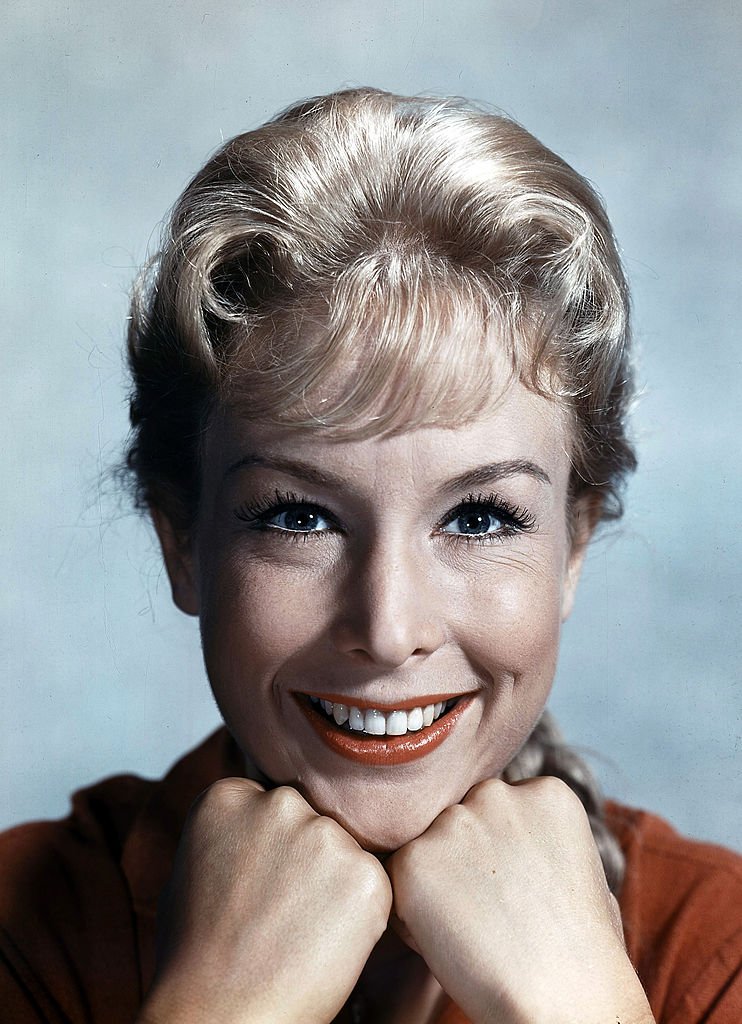 ---
But there was one incident that occurred during the production of Season 1 that still remains vivid in her mind. She said:
"My friend Gene Nelson was directing the show at the time, I came to work and there was a red bathing suit on my couch in my dressing room. I told the wardrobe girl, 'You know, I can't wear that, OK, I'll go out and tell him.'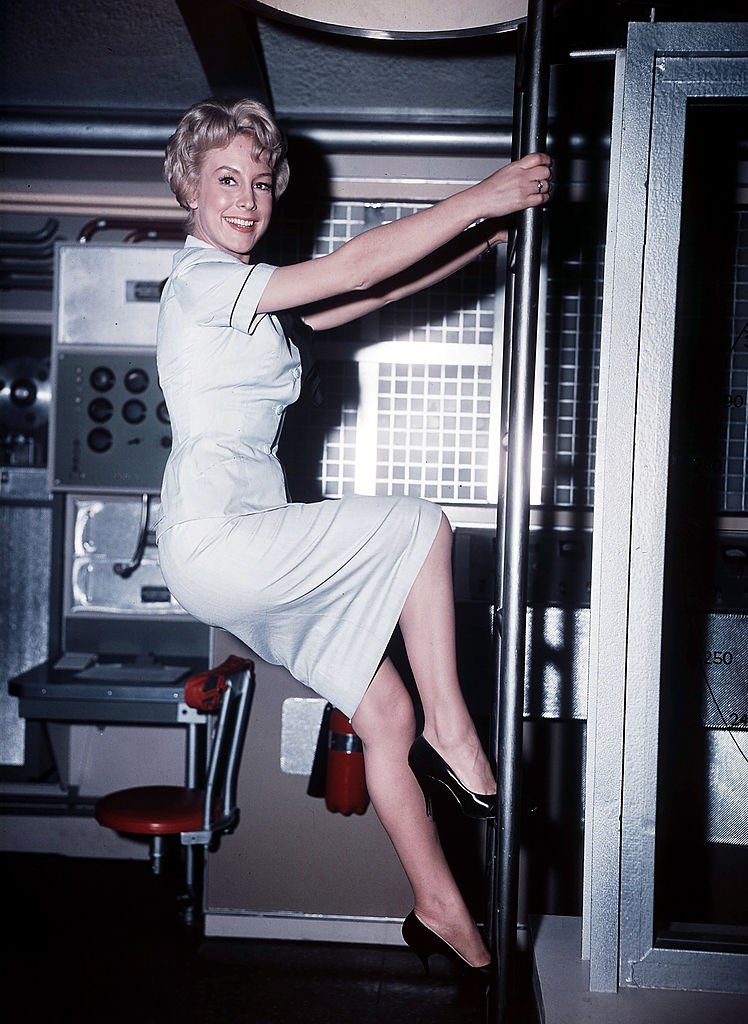 ---
So we went out and told Gene. Gene came back, looked at me and said: 'Barbara, you've never been temperamental. You won't wear a bathing suit?' … I said, 'I'm pregnant.' And he knew it. He said, 'Well, you can just wear it.' I said, 'No Gene, it doesn't look good.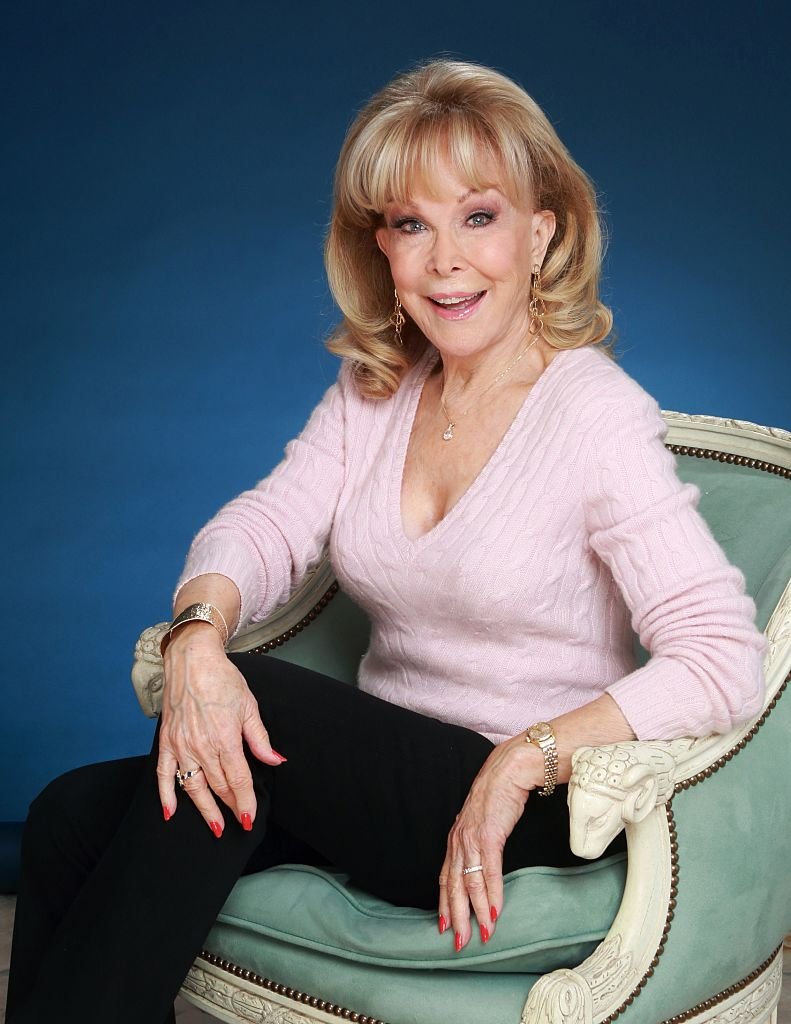 ---
He said, 'Just put it on and let me see it.'" "So I put the bathing suit on… he came to the door of my dressing room and I said, 'Ta-da!' And he went, 'Oh, OK, yeah. OK.' He walked away and that was it. I mean, come on." That was not a very nice episode in her life.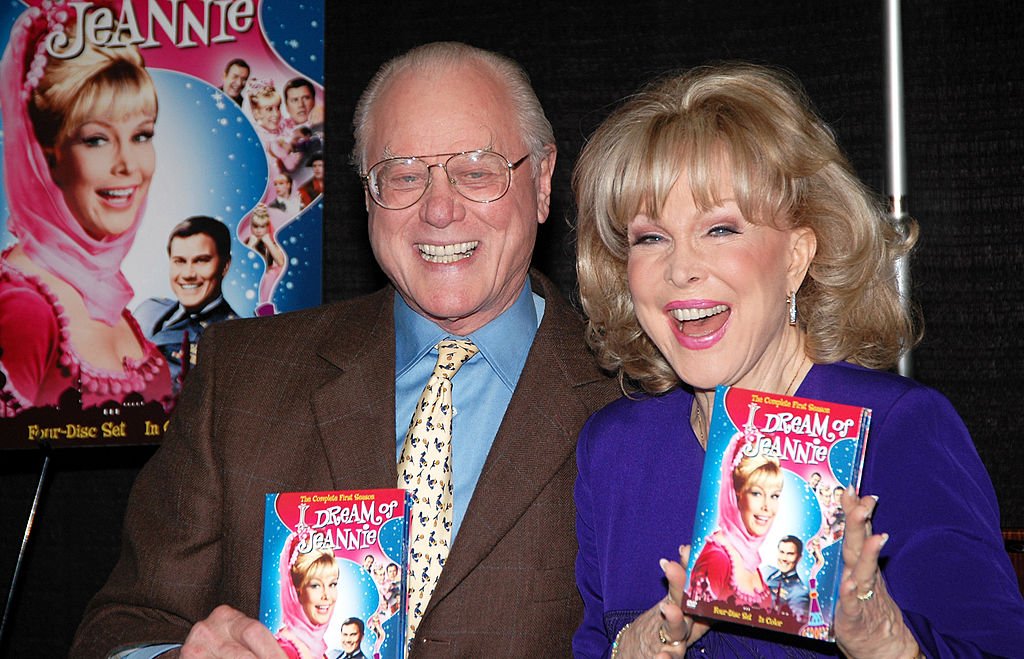 ---
"I Dream of Jeannie" may still be a sought-after TV classic, but Eden believes the series still works today. "Yes I do," she said. "Because it's a classical theme and genies have been around a long time. What would she be doing? She'd be doing probably exactly what she was doing before.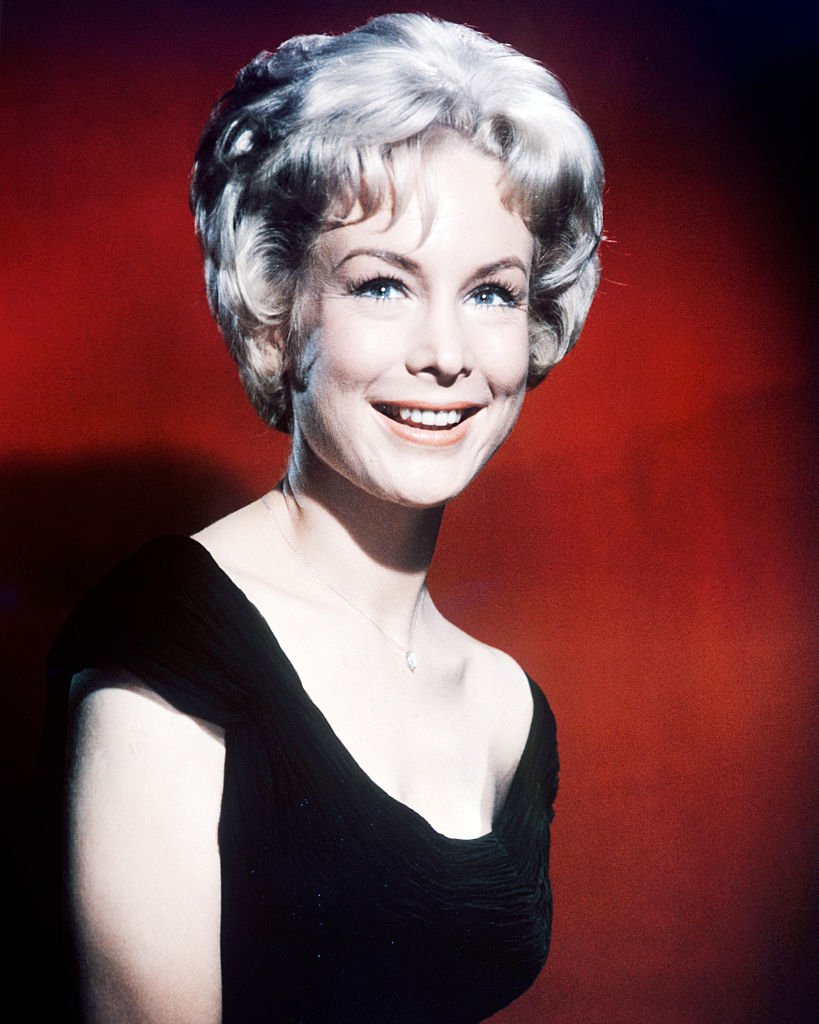 ---
She would be active in every way. [But] she's apolitical, so don't go there. She'd be making people happy." Eden also acknowledged that thanks to "I Dream of Jeannie," she undoubtedly has one of the most famous bellybuttons in Hollywood history.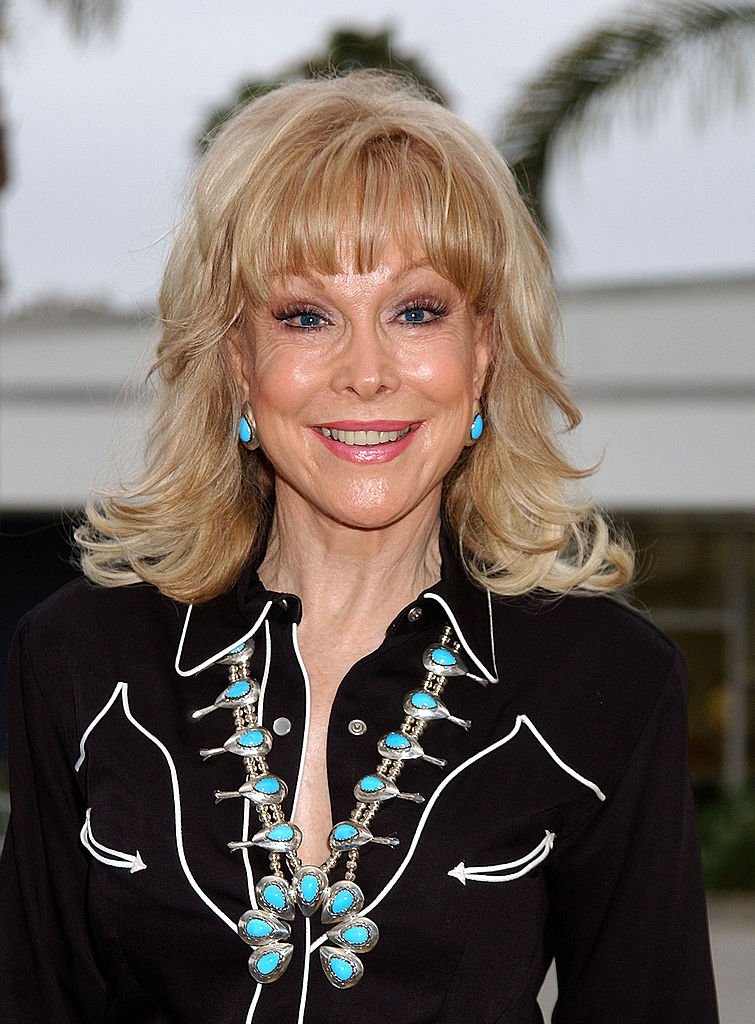 ---
She said:
"I have a big 'thank-you' to the media for that, I was on the set one day and [a writer] for The Hollywood Reporter walked on the set and right over to me. He said, 'I don't believe you have one.' I said, 'A what?' And he goes, 'A belly button!"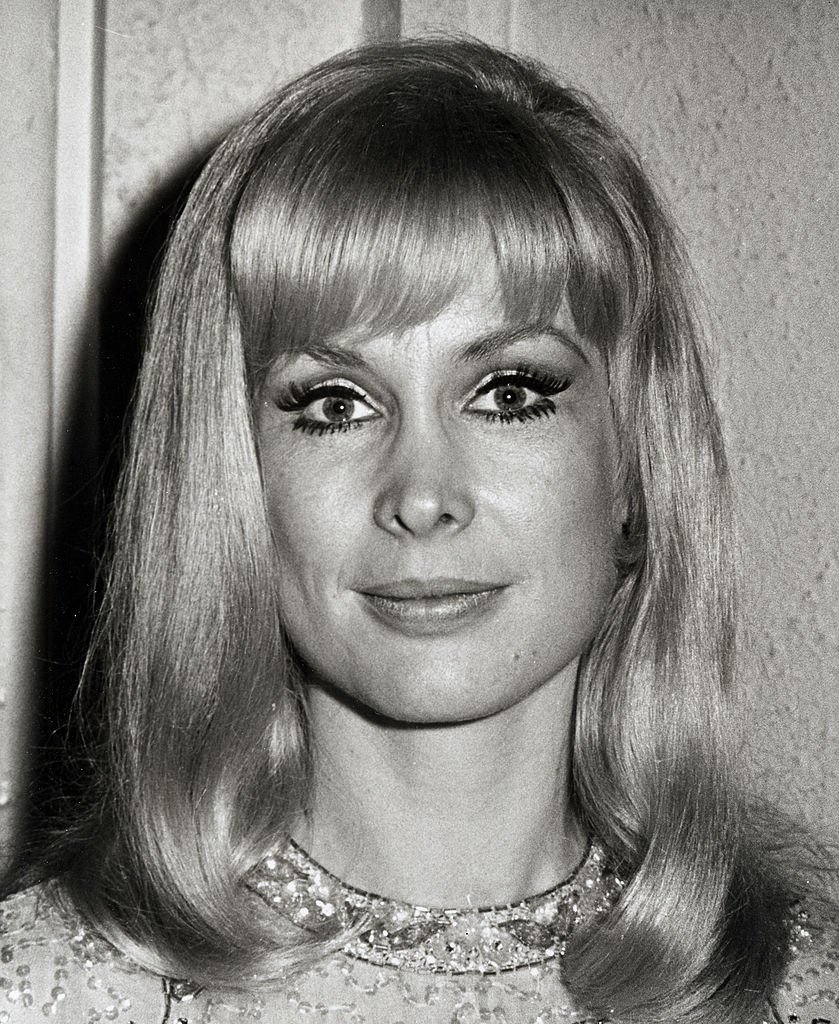 ---
She continued:
"And then he poked me in the middle! He started writing about my belly button... The next thing I knew, the 'Laugh-In' wanted to premiere my navel on NBC. I know a lot of women are known for very glamorous body parts, but my navel? Ha!"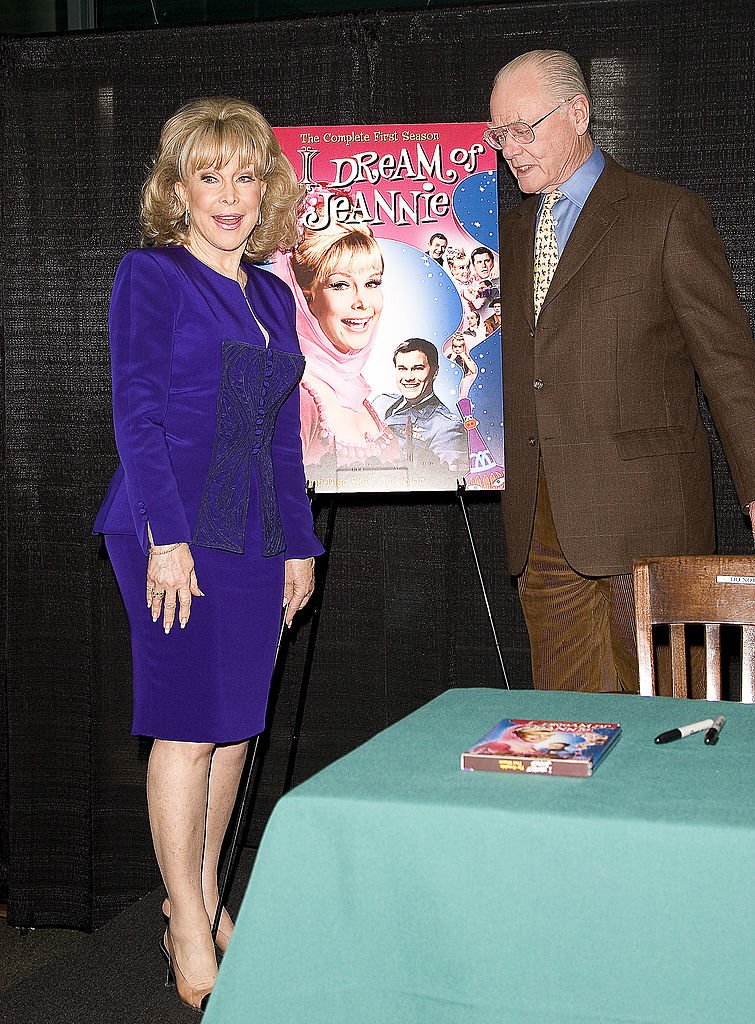 ---
What an interesting actress. Both on and off our television screens she never disappointed with drama and fun! What do you think bout this star and her list of husbands? And did you watch her shows over the years... If not, we suggest you watch her stellar acting now! Leave a comment below and stay tuned for more celeb news!.
Sources: Closer Weekly Fox News