Real-Life Romances of Grace & Frankie Cast
While season 6 has brought new romantic challenges for the characters of Grace & Frankie, let's find out what's up with the real-life romances of the cast! Is Jane Fonda falling in love again? Who is officiating marriages from now on? Who has just celebrated 60 years of their marriage and who is the only one who didn't find their better half yet? Let`s dive in!
Lily Tomlin as "Frankie"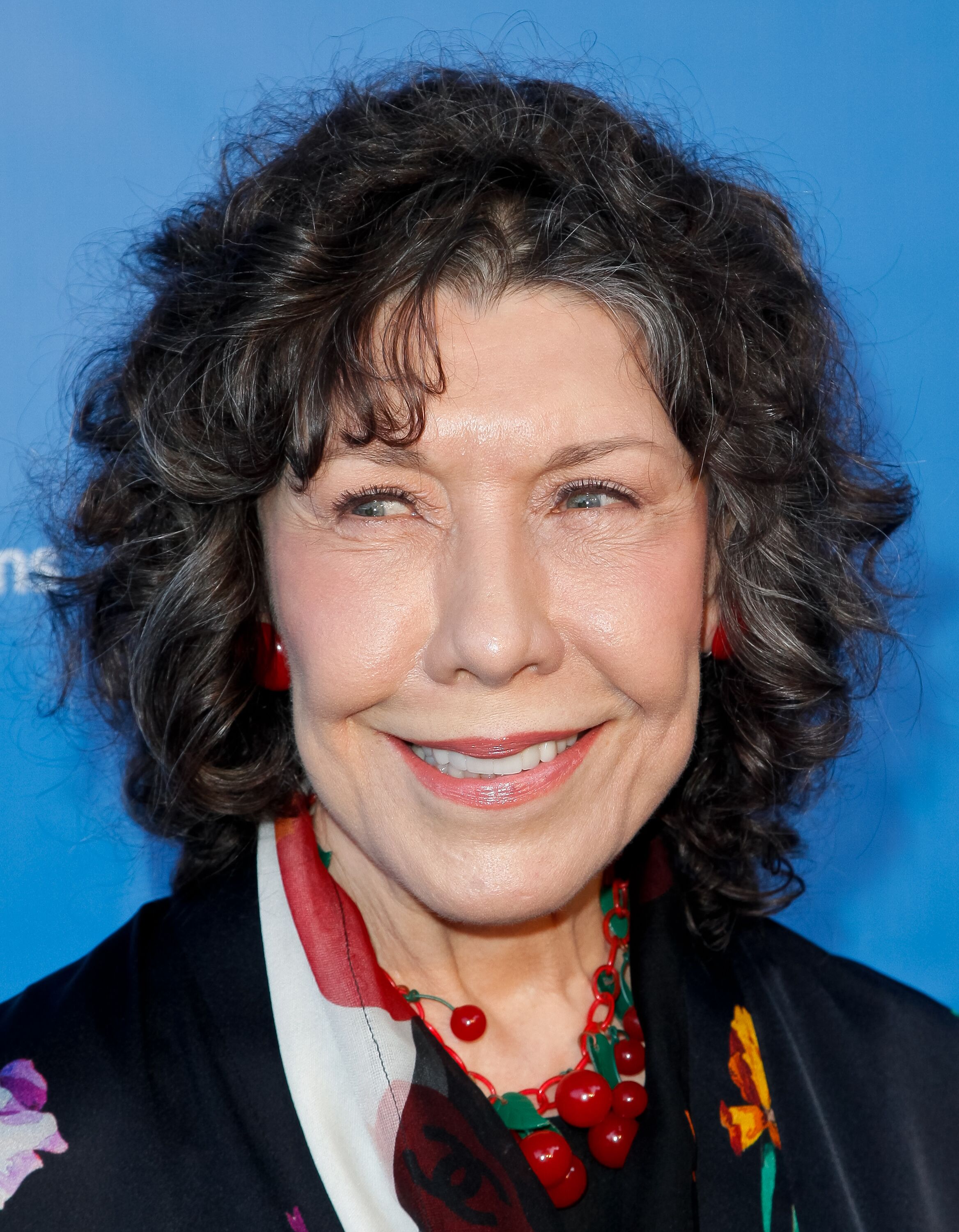 ---
Unlike Frankie, Lily Tomlin perfectly understands the struggles that her on-screen husband had to go through. Tomlin knows exactly what is like to hide your homosexual relationship from the rest of the world for years. The public had no idea that Lily wasn't only working with writer Jane Wagner while playing her famous characters, she's also been Jane`s romantic partner.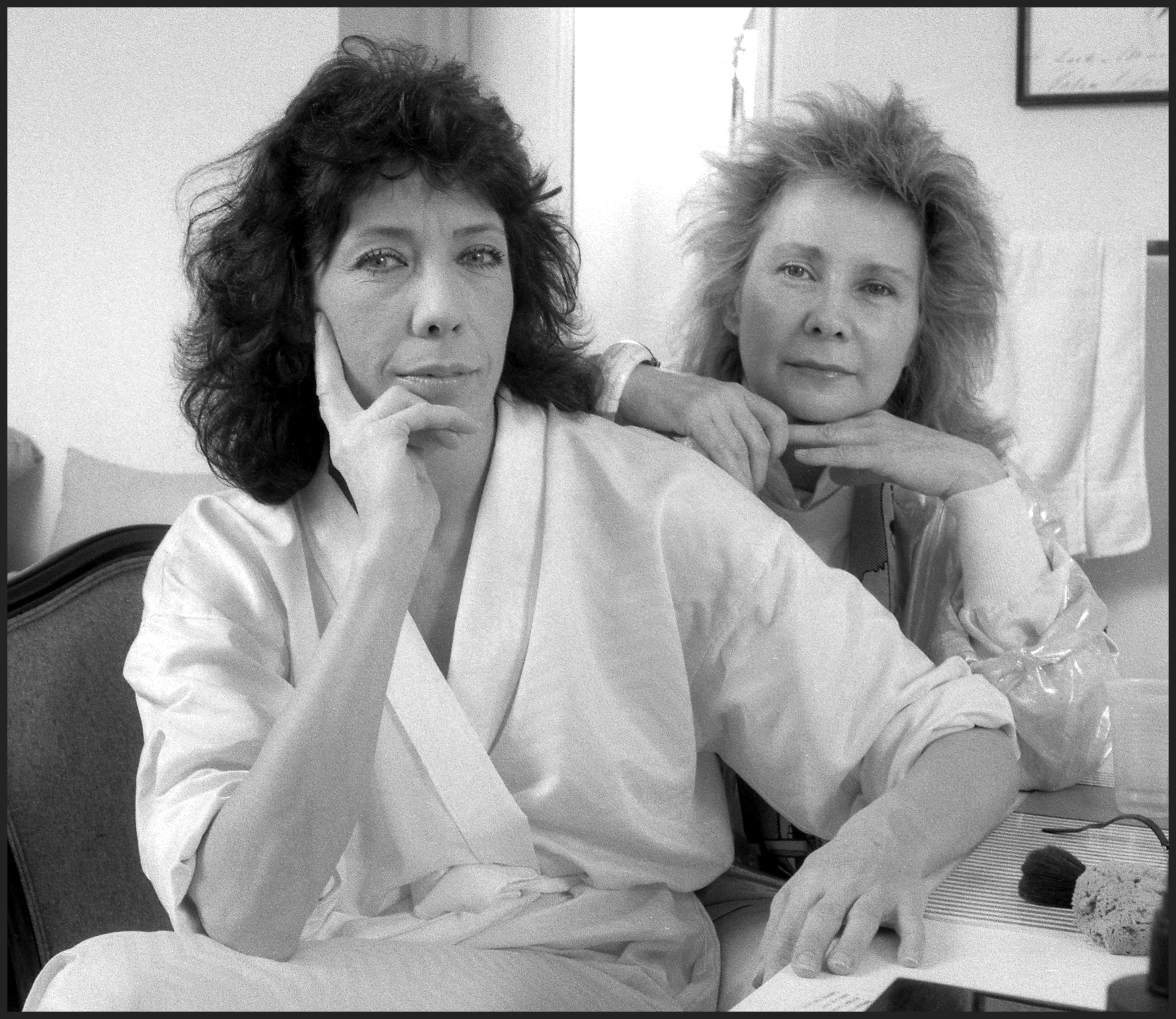 ---
Tomlin revealed last year to DeGeneres that she had received an offer to "come out" on the cover of Time magazine 4 years after being in a relationship with Jane but she refused to do so. Why?
"I just decided that I wasn't going to play their game," Tomlin explained. "I wanted to be recognized for my performance."
And she did get what she wanted. Only after 42 years together, did the couple make an official statement and then got married on New Year's Eve. But even that they tried to arrange incognito in hopes to avoid press attention…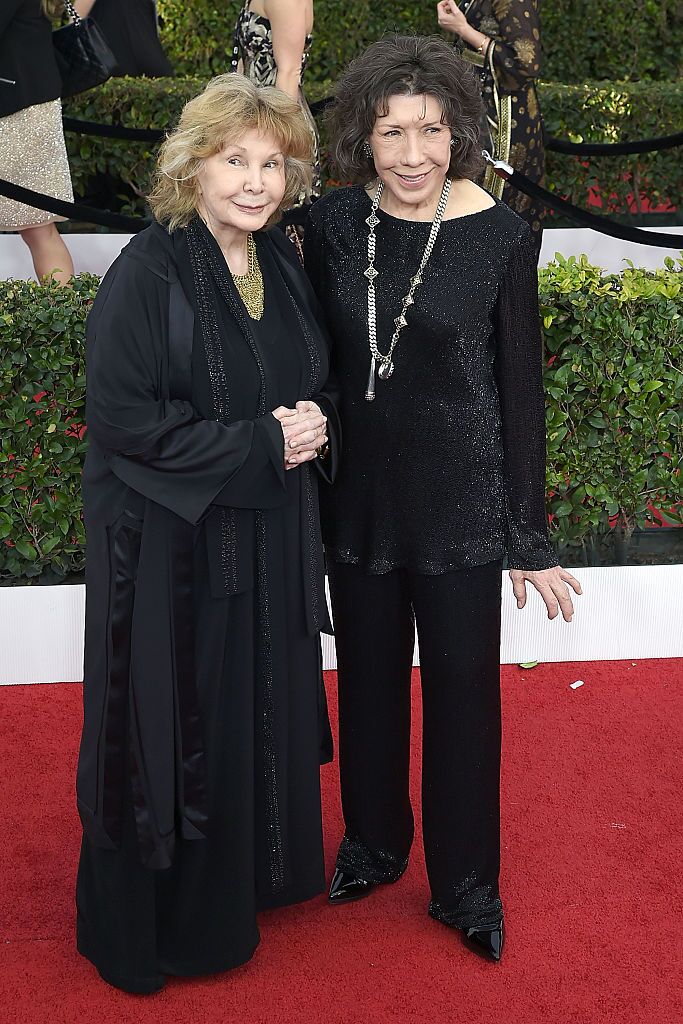 ---
Anyway, Today Tomlin officiates weddings for none other than Kathy Griffin! It was hilarious! On the video Tomlin's reading Griffin and Bick's story in deadpan style and you can hear Tomlin's wife in the background worrying about what to do with all the puppies in the room. As always, Tomlin simply nailed it! Her genius was also celebrated by the Actors Guild as at age 77 she received a Life Achievement Award.
Sam Waterston as Sol Bergstein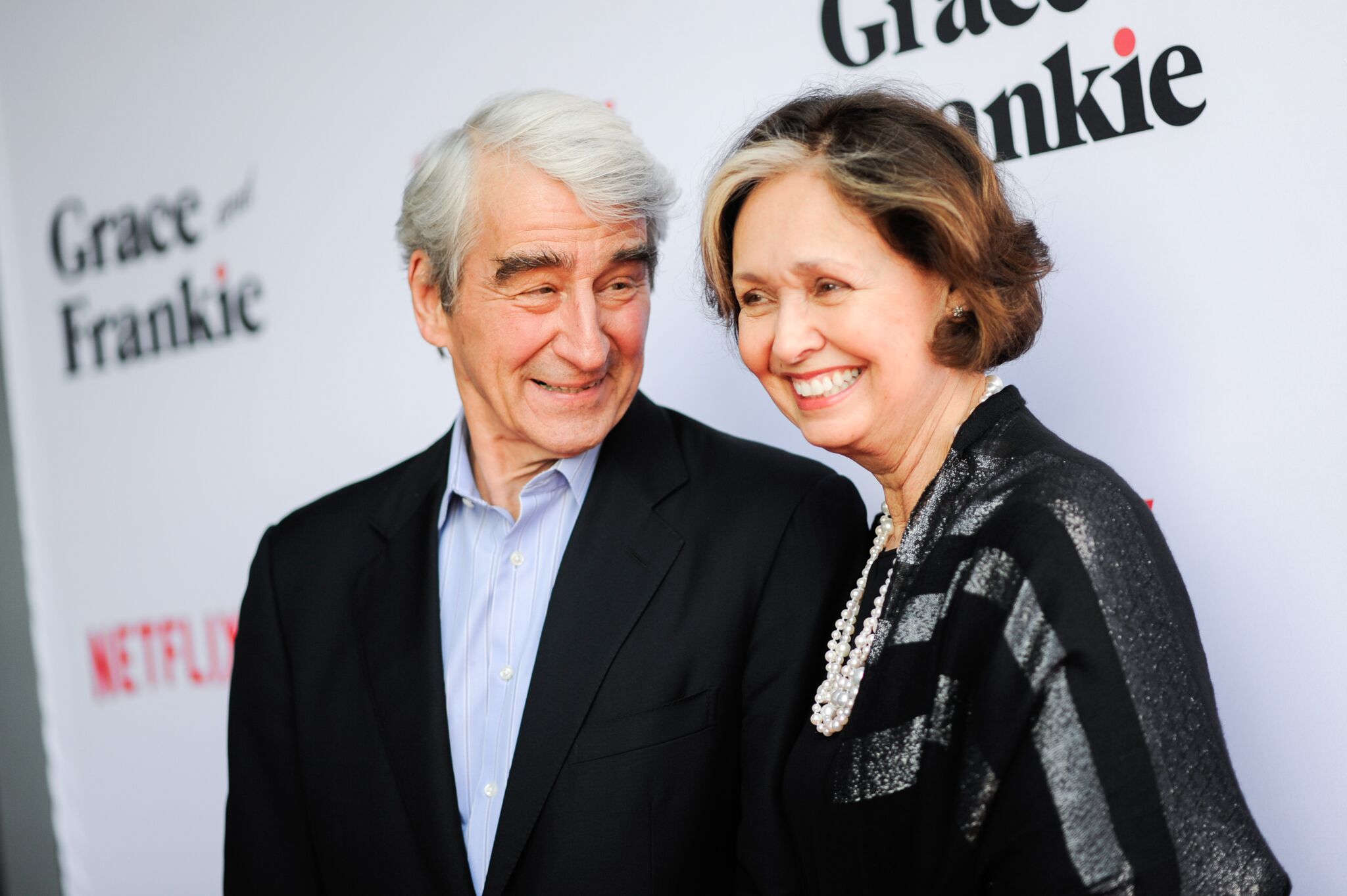 ---
While today Waterston keeps us laugh with his sweet and charming portraying of Sol, most of his fans still recalling to him as to the best district Attorneys of all times - Jack McCoy. He portrayed this iconic role in Law & Order for over 16 years long! Though he doesn't seem to find his success as such a wonderful thing. He believes that his father's aphorism explains his attitude towards it in the best way:
"My father said "Success is like smoking. It's wonderful if you don't inhale."
However, Waterston doesn't seem to be regretting anything about his career so far. More so, he inspired his kids to follow in his footsteps. Waterston has 4 children, and can you imagine, all of them became actors!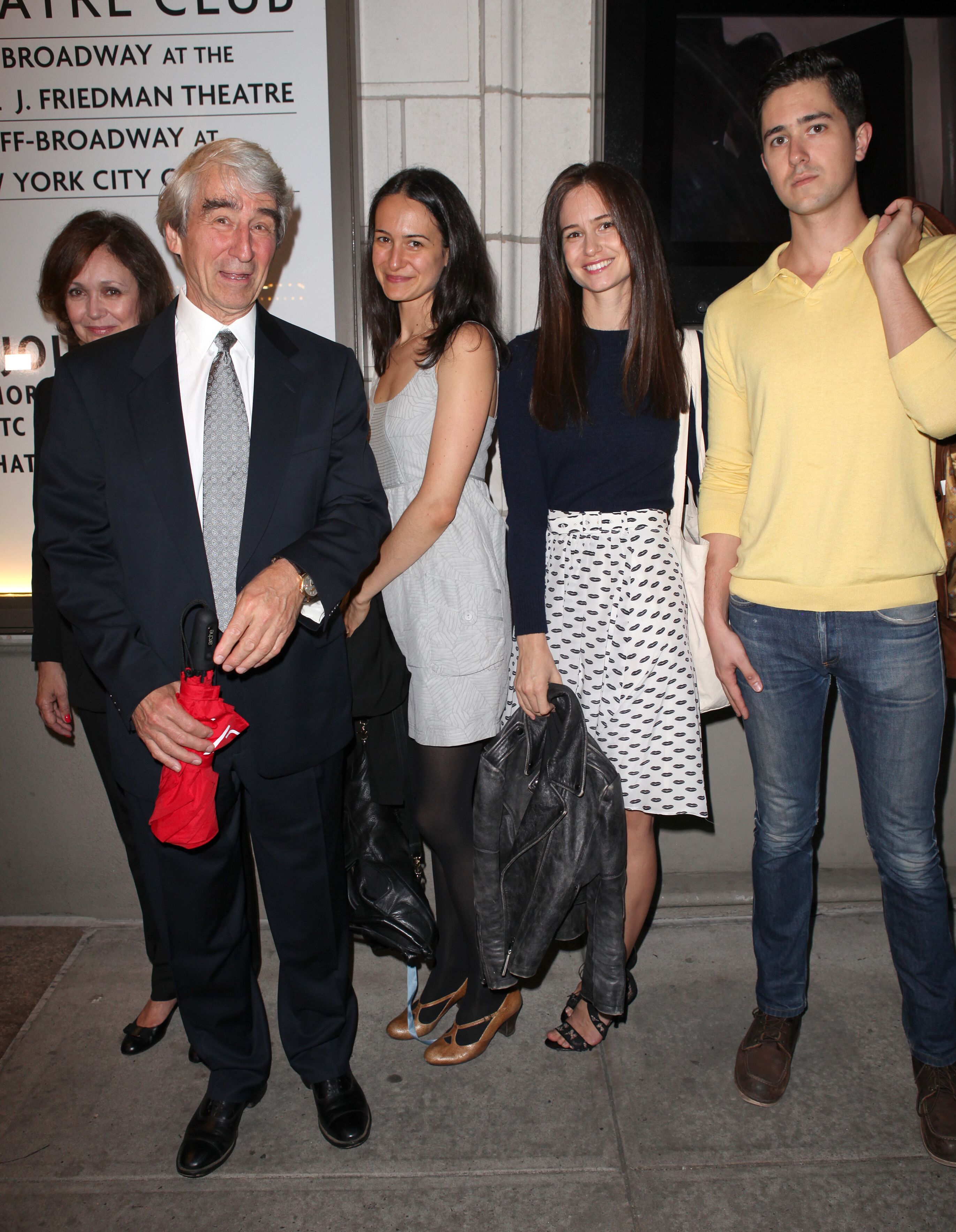 ---
And though the actor said he didn't do anything specific to encourage any of his children, he is genuinely happy they all chose this path.
'Who would want to forgo the opportunity to relive all my rejections?'' Waterston comments on the subject with a laugh.
Sam Waterston raised his kids with his second wife Lynn Louisa Woodruff, with whom he's lived with for over 44 years now. Long-time ago he met the charming model on a blind date and ever since the two have been making their daily life brighter.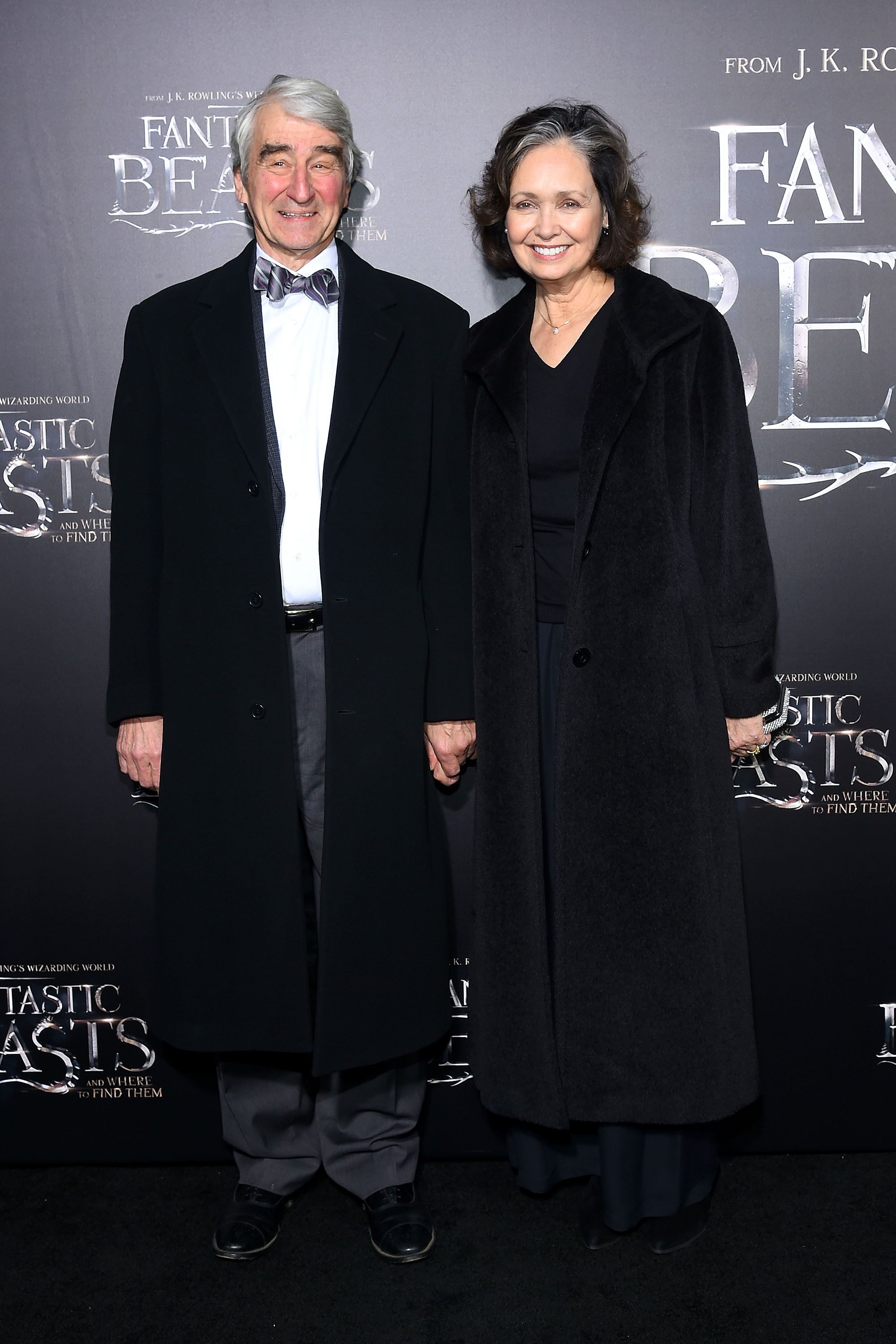 ---
Aside from acting, Sam is a very active humanitarian and a rather political man. Sometimes his position brings quite unpleasant consequences. For instance, he was arrested while protesting climate change a couple of months ago! He joined Jane Fonda's initiative to praise Greta Thunberg's actions and was arrested for blocking the road outside the Capitol! He surely didn't expect climate change to be the сause of his first arrest in the eightieth year of his life!
Martin Sheen as Robert Hanson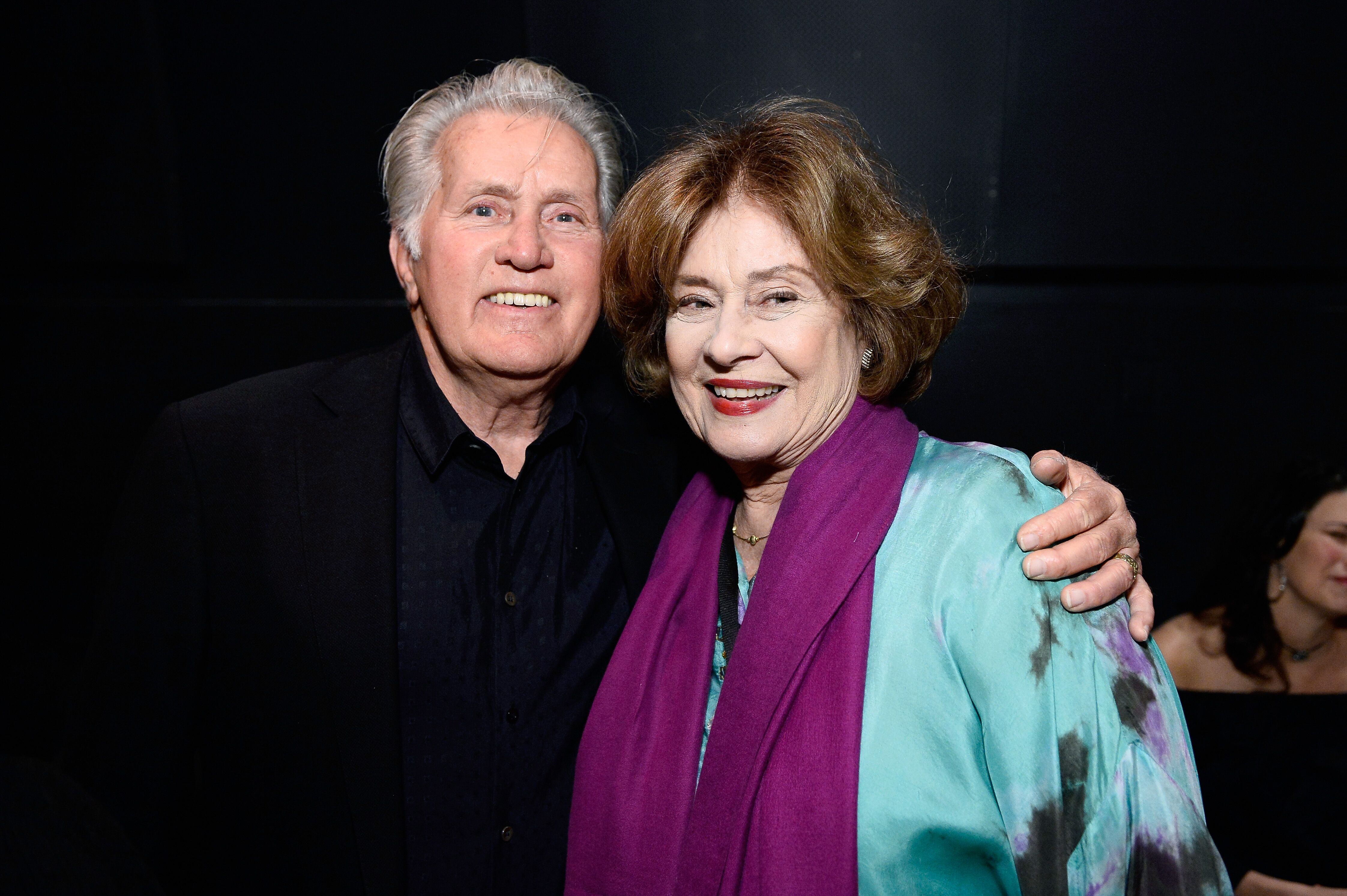 ---
Martin got married at 21 while his future wife, Janet, was only 17! Despite their young age, the couple managed to prove their strong love to each other for over six decades! They've been through so much together, including the pretty difficult periods.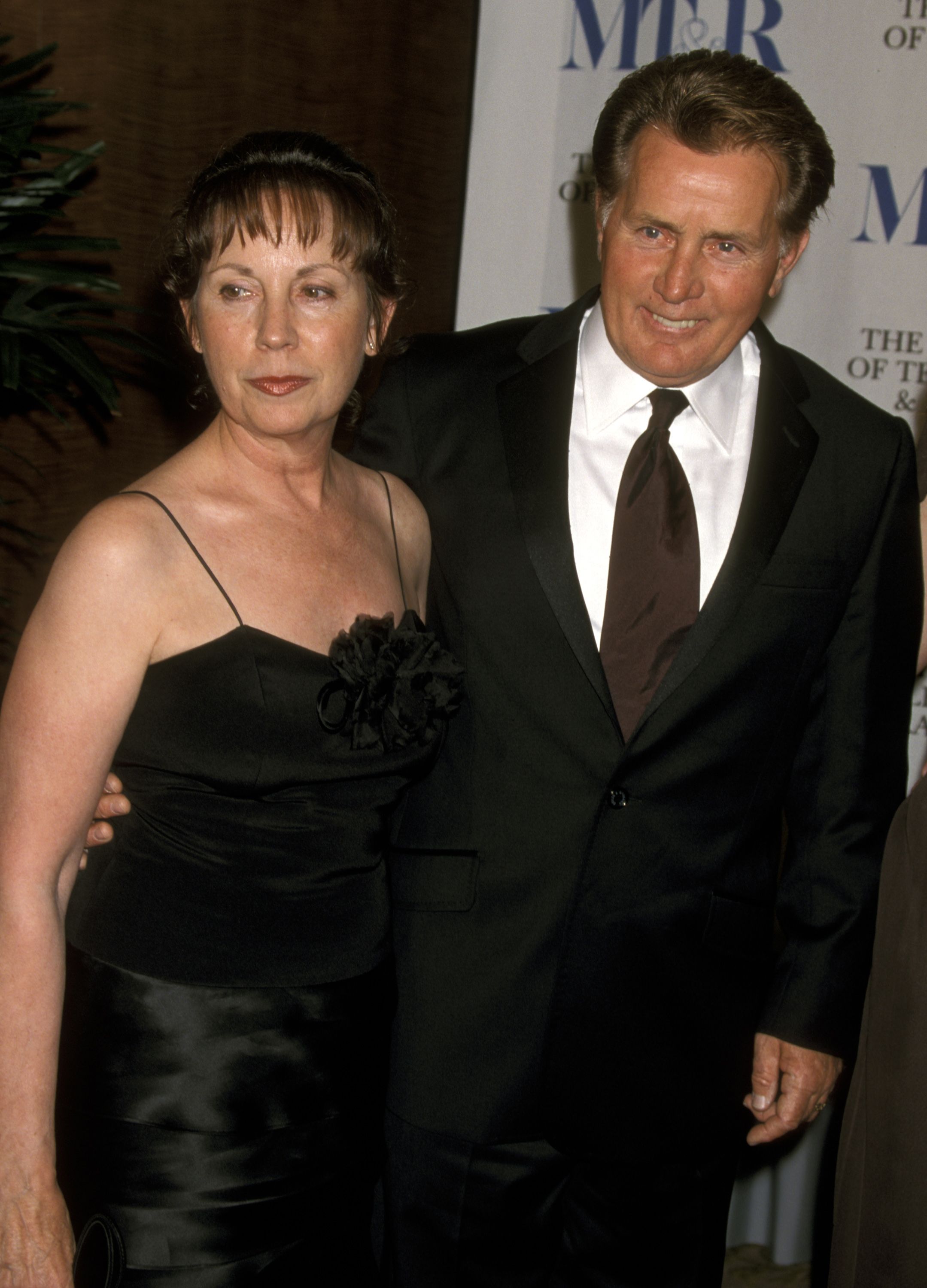 Sheen revealed to The Washington Post, that he was troubled in a lot of areas but he is grateful to his wife, who helped him seek the right way out. He ironically describes his wife as "the scariest woman he ever met," because she always told him the truth however bitter it was.
"For me, the truth was a sometimes thing. For her, it was eternity. She would always call me out, thank God." Sheen revealed.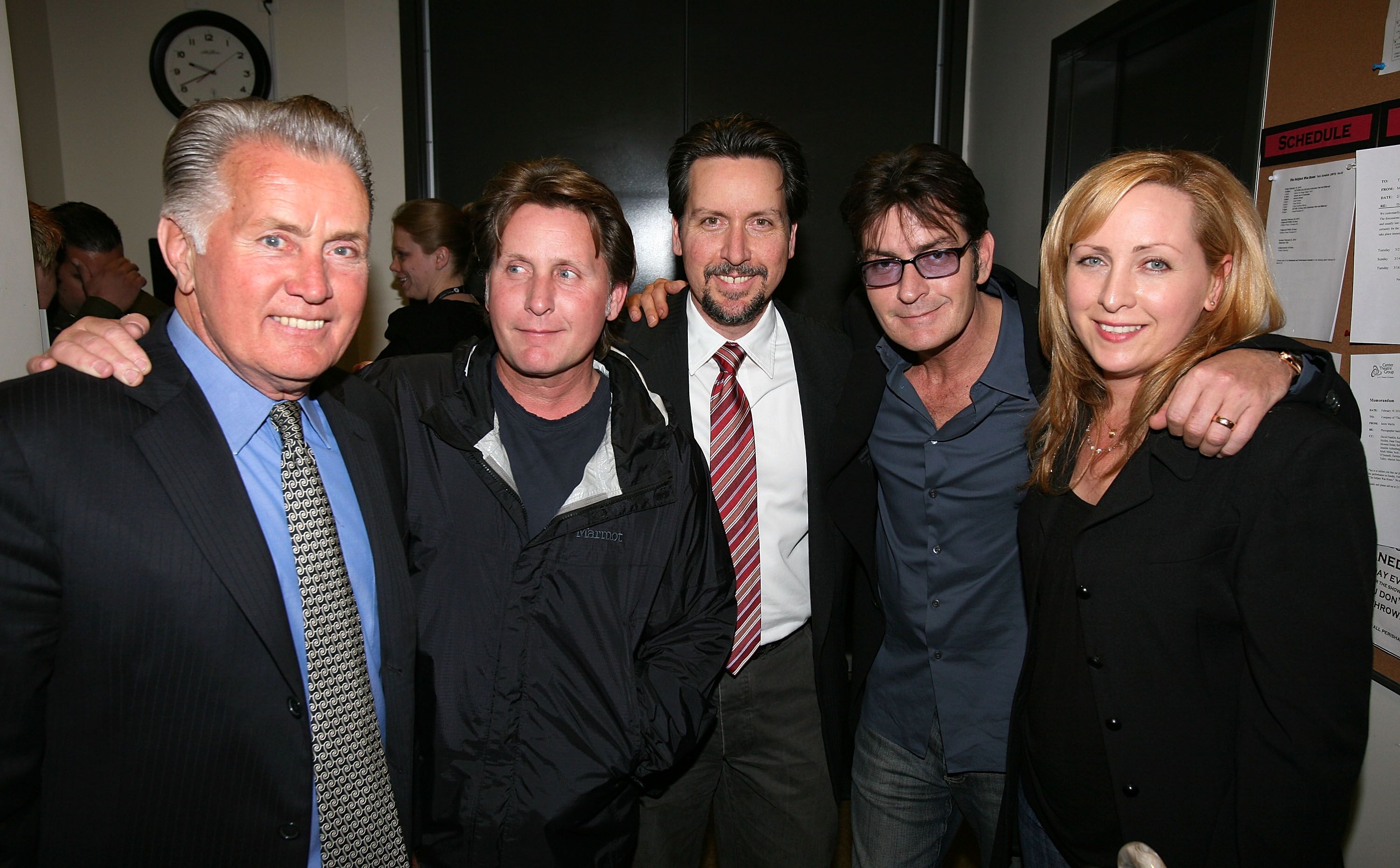 ---
Together with his loving wife, the couple raised 4 children, who all became actors just like their parents. We all know about Charlie Sheen, of course, but his other offspring have quite a career as well. In fact, Sheen doesn't have to worry about finding roles anymore, as his kids just create them for him!
His son Emilio Estevez for instance directed at least three movies in which he starred his father. Sounds like the perfect deal, doesn't it?
Brooklyn Decker as Mallory Hanson
---
Brooklyn knows first hand what it is like to help out each other in marriage, as the actress, who played the corky Grace and Robert's daughter is over a decade in a happy marriage with former tennis star Andy Roddick. 
"I was 22, he was 27, we were both earnest and I think naive and optimistic and us against the world' - this is how Brooklyn described her relationship at the beginning.
---
The two were madly in love, with plans to have kids straight away, no matter what. But the birth of her first baby hit Brooklyn hard. She was in the middle of filming a movie and had to come back to work just two weeks after giving birth. It was tough... to say the least, so for her second pregnancy, Brooklyn decided to be less spontaneous. 
In fact, she was able to plan conception at a time that was the most convenient. Yeah, it is not a fairytale! More so, the actress used a special app that tracked her hormone levels month-to-month. This app turned out to be unbelievably precise, so the actress was able to rest as long as she needed after giving birth. So then she returned to the set of Grace and Frankie ready for new adventures.
---
Decker constantly shares posts with her 5-year old son and a 2-year old girl on Instagram and they are nothing but adorable. It's been a decade since Brooklyn and Roddick decided to get married and now their mentality is much more grounded than it was before:
"Now we are life savvy, we're business savvy, we're planning for the future." - Decker states.
In fact, she and her hubby became so serious, they even missed holidays and celebrations! Even Valentine`s day Decker spends with her Sports Illustrated co-workers and not with her hubby. But seems that the couple's love is so strong that such a trifle doesn't even become an issue for the two.
Ethan Embry as Coyote Bergstein
---
Ethan and his wife do not agree with such a way of spending Valentine's Day, as the two have a really special story for this holiday. That is when Embry engaged to actress Sunny Mabrey for the second time! 
The thing is, Ethan and Sunny were married for about 7 years and got divorced, citing irreconcilable differences. But a year later the two started to date each other again, and in two years more, Ethan asked her to be his wife once again! Embry pleased his fans with a tweet: "I finally put the ring back where it belongs." The couple seems to be extremely happy about their new chapter.
"We both realized that the past two and a half years without each other was far more difficult than anything we experienced when we were together."
June Diane Raphael as Brianna Hanson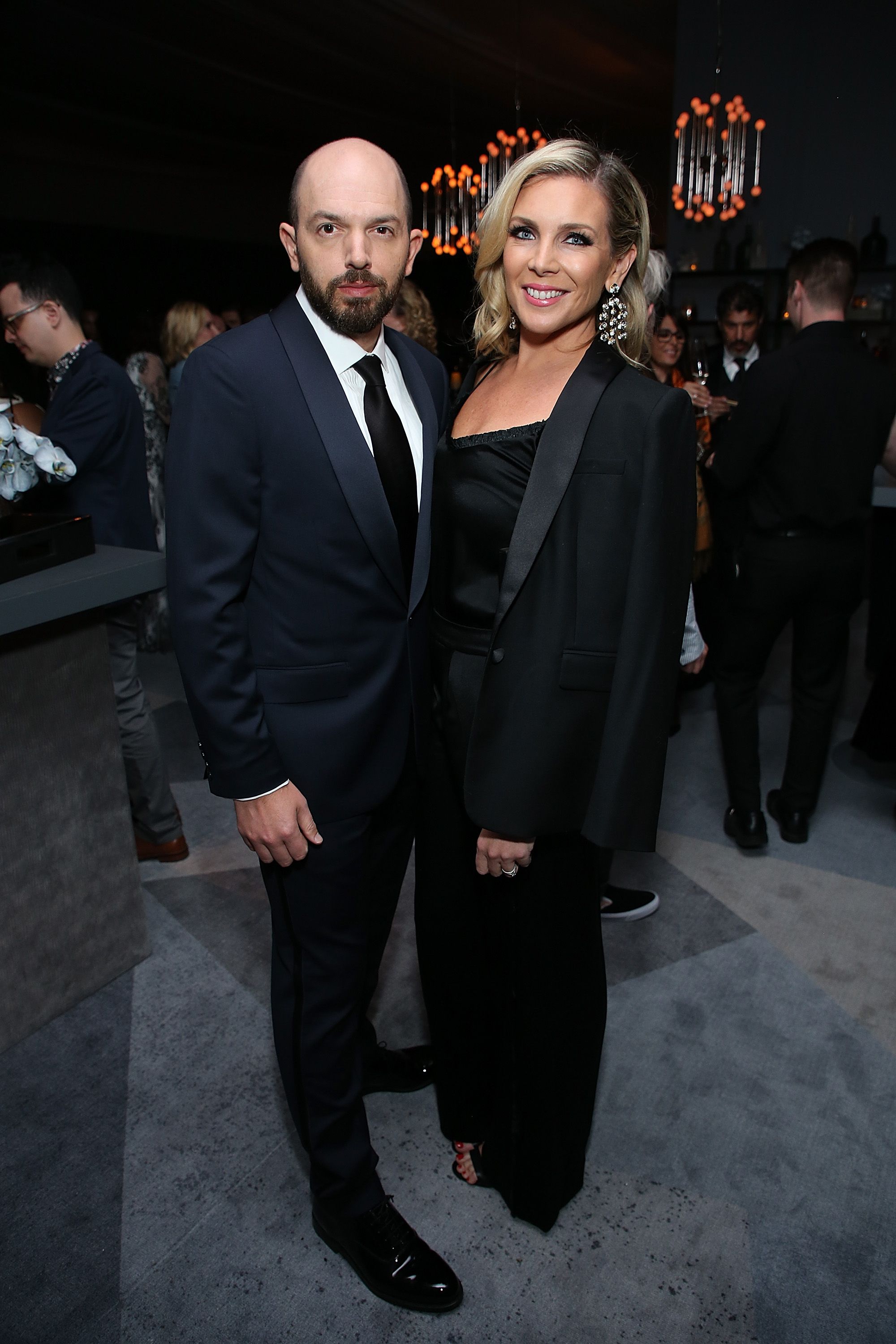 ---
We love how Brianna delivers her cutting jokes and turns out that lots of the times June has credits for that! She is a professional comic, who could not stand to miss the opportunity to improvise right on set.
Raphael has two sons with her husband of two decades, the actor Paul Scheer. But don't you dare call her a "working mother". Ever since she's become a mother, she was hearing these phrases about herself. But when she started to analyze it, she came to a sad conclusion that for many people "working mother" implies you're half a mother and half a professional. Which gets her really angry, as no one ever tells her husband that he is a working dad, or asks him a zillion questions about some abstract right and wrong ways of raising kids.
---
The actress wasn't at all satisfied with how society deals with this matter and so she decided to solve it with her own hands. She created The Jane Club, where the members rewrite the rules and demands for mothers so that no one would feel a need to apologize when they're pursuing their careers.
Baron Vaughn as "Bud" Bergstein
---
Baron is the only one from the main cast who has not been married yet. Although he also has a family matter that he is dealing with. Having reached professional success as an actor and a comedian, Baron turned to another challenge: by finding the answer to one question - who is his father?
So he started an investigation about his upbringing and filmed it. He created the comedic and heartfelt one-hour documentary, 'Fatherless', where Vaughn goes through a mix of truly personal interviews with his mother, friends, experts and colleagues.
The comedian reflects on his parent's gap during his stand-up routine as well, with comic lines like: "I come from a mixed marriage, a Black mother and a missing father."
---
But in reality, he truly wants to find the man who left his mother before Baron was even born. With his documentary, he found needed answers for himself and also discovered a new vision for life, which implies that circumstances don't have to define you or hold you back. 
Jane Fonda as Grace Hanson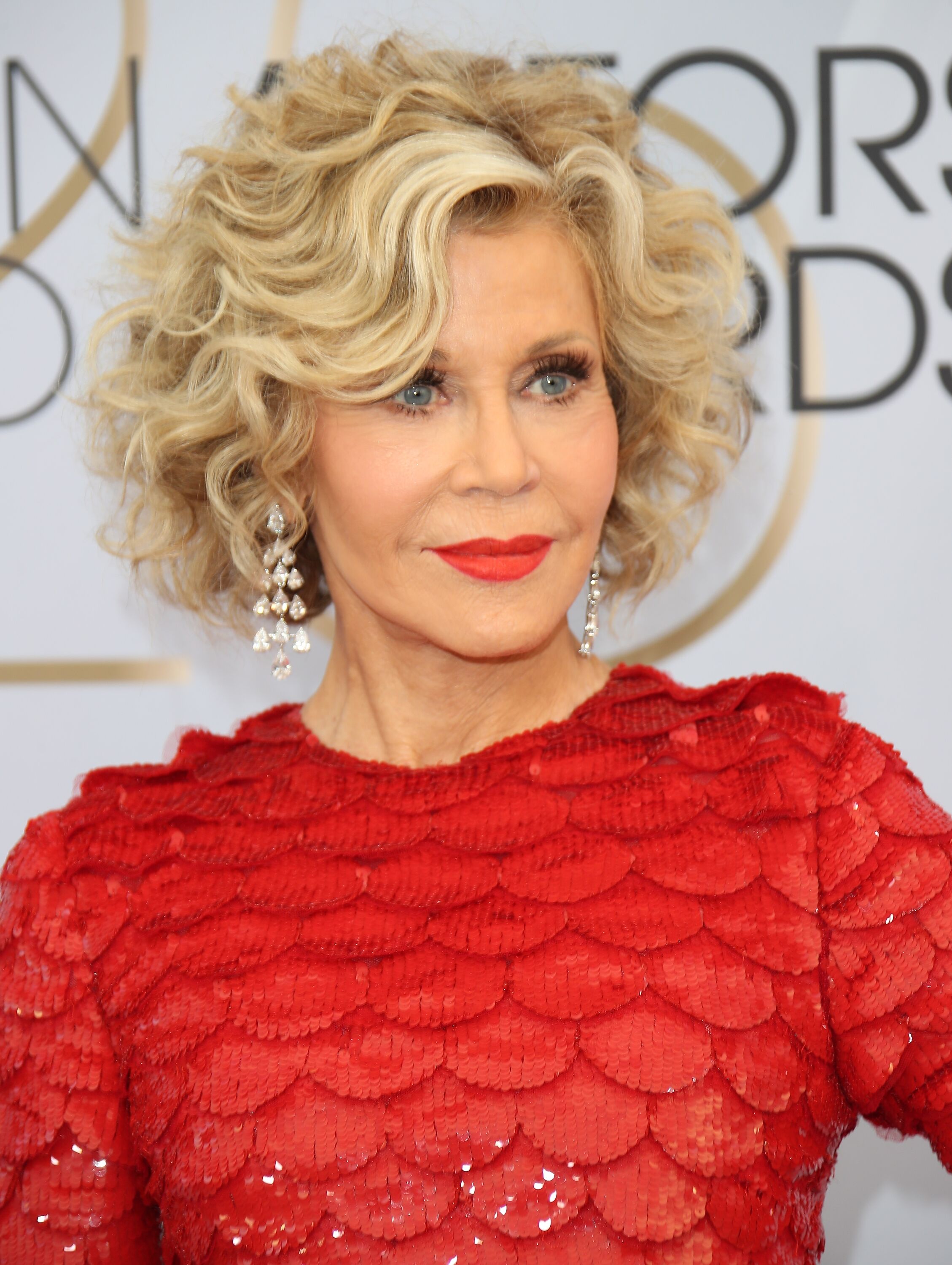 With her first husband the French film director Roger Vadim, Jane Fonda was known as that hot and sweet actress in Barbarella. During those time Jane became a mother to her baby girl. But this relationship lasted 8 years and then Fonda decided to drastically change her life.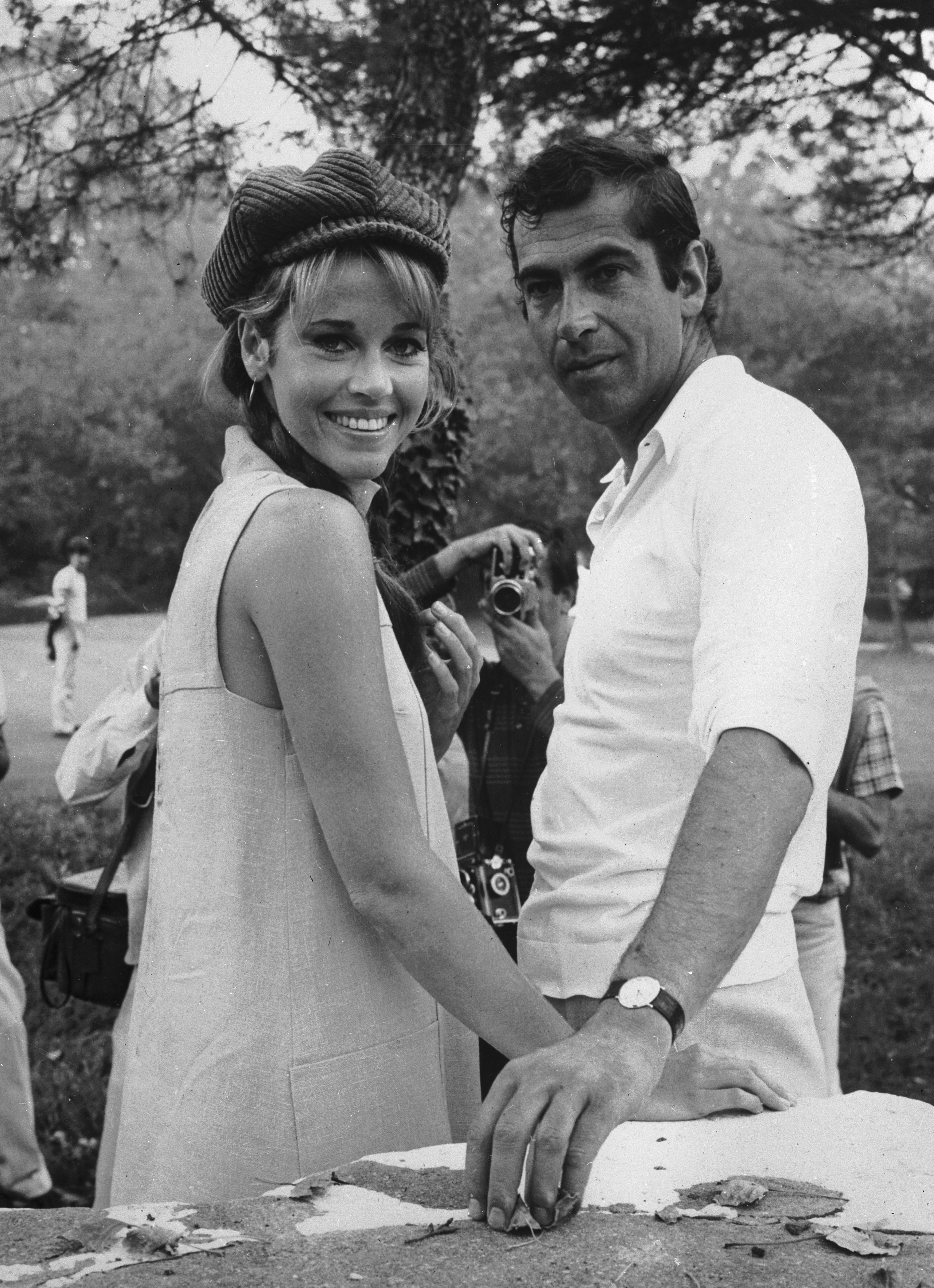 ---
She tied the knot for the second time only three days after her divorce from Vadim. This time, it was with the activist Tom Hayden and that is when the world found out about the never-stop-fighting-for-human-rights Jane. 
In the 80s Fonda got really excited about exercising and built an entire fitness empire. Then, she left acting to spend more time with her third husband, media mogul Ted Turner. But as we all know, she later divorced him as well and became newfound in Christian faith. And just when you thought it was the end of her adventures, she participated in a documentary about her. And then donated $12 million (!!!) to Harvard University to study the role of gender in education. She's a legend, there's no doubt. But what is going on with her these days?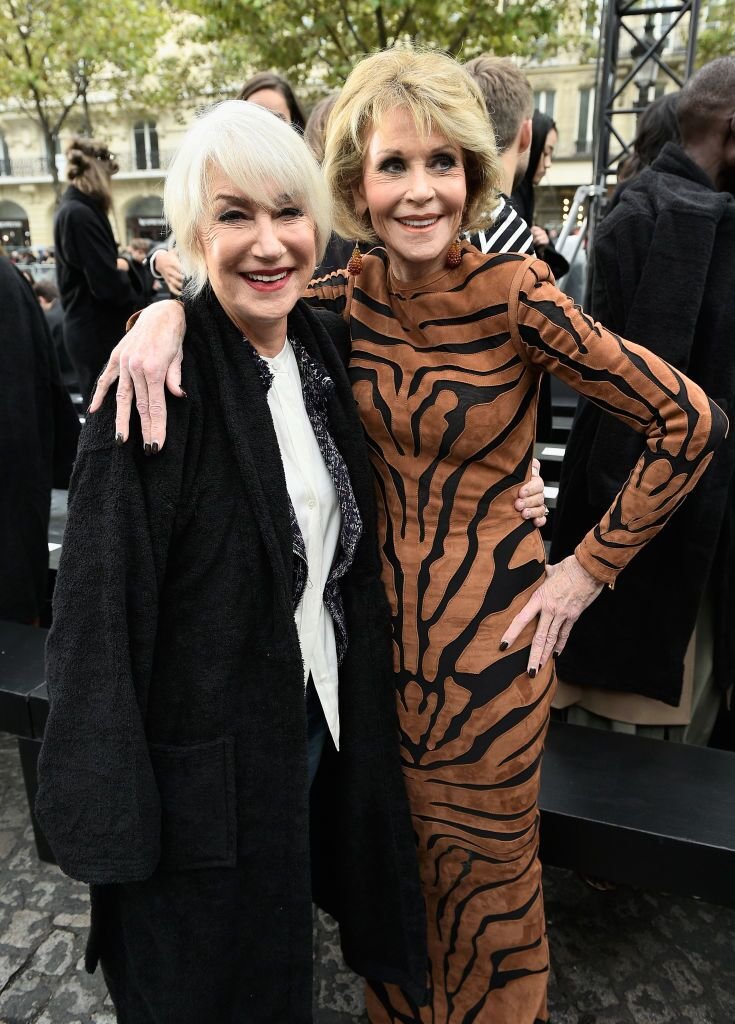 ---
Between activist protests, she finds bliss in her safe haven on "Grace and Frankie." In her 80-ies, after all the romances and marriages, Jane openly confessed that dating days are over for her and that she has, in her words: "а Closed Up Shop Down There". Anyways, the superstar has plenty of other things keeping it busy.