Life of the Former Stars Beyond Hollywood and Reasons Behind Their Decision to Leave the Spotlight
It's surprising to discover what our most beloved actors are up to away from the camera. We're taking a look at stars that walked away from the cameras, into their real lives. Some found struggle while others made a conscious decision to find a life beyond Hollywood. Plus - there's an uber-famous actor who just decided to leave Hollywood behind and we'll tell you why!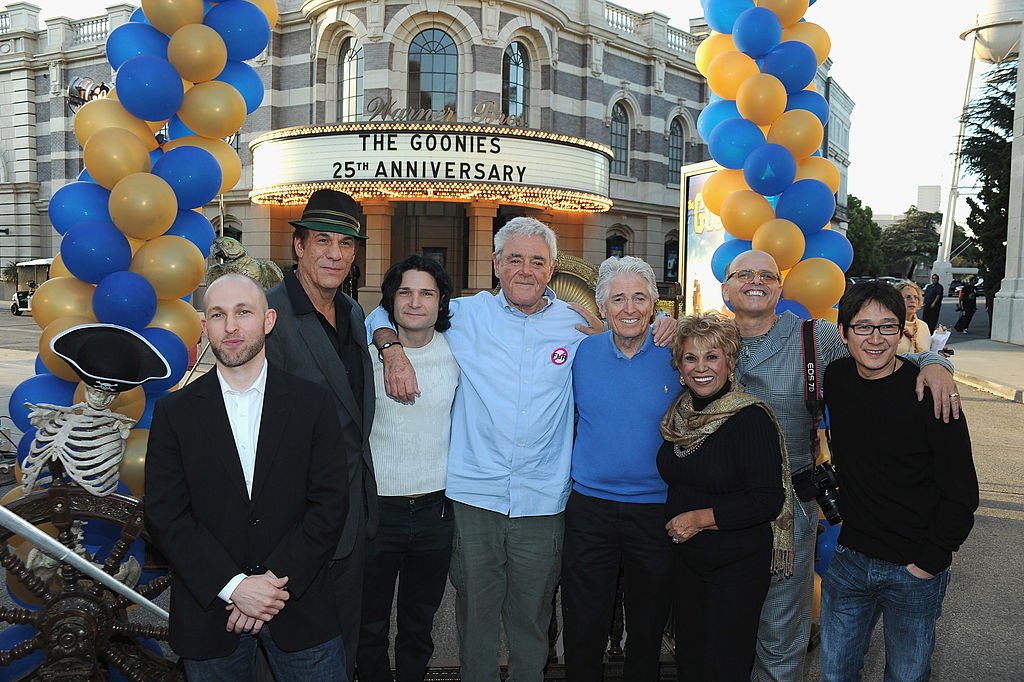 ---
Gene Hackman – Novelist
Gene Hackman was a name everyone knew when 'Bonnie and Clyde' just came out in theaters in 1967. Hackman's career included several more blockbusters, including 'Hoosiers' and 'Crimson Tide,' 'The Poseidon Adventure, 'The Conversation, 'Superman: The Movie as arch-villain Lex Luthor,' 'The Firm,' 'Enemy of the State, 'Behind Enemy Lines,' and 'Welcome to Mooseport.'
His final acting role was in 2004. That year, Hackman went on Larry King Live! to announce that he had no upcoming acting projects. He went on to write three successful novels, and voiced the narration for the documentaries 'The Unknown Flag Raiser of Iwo Jima' and 'We, the Marines.'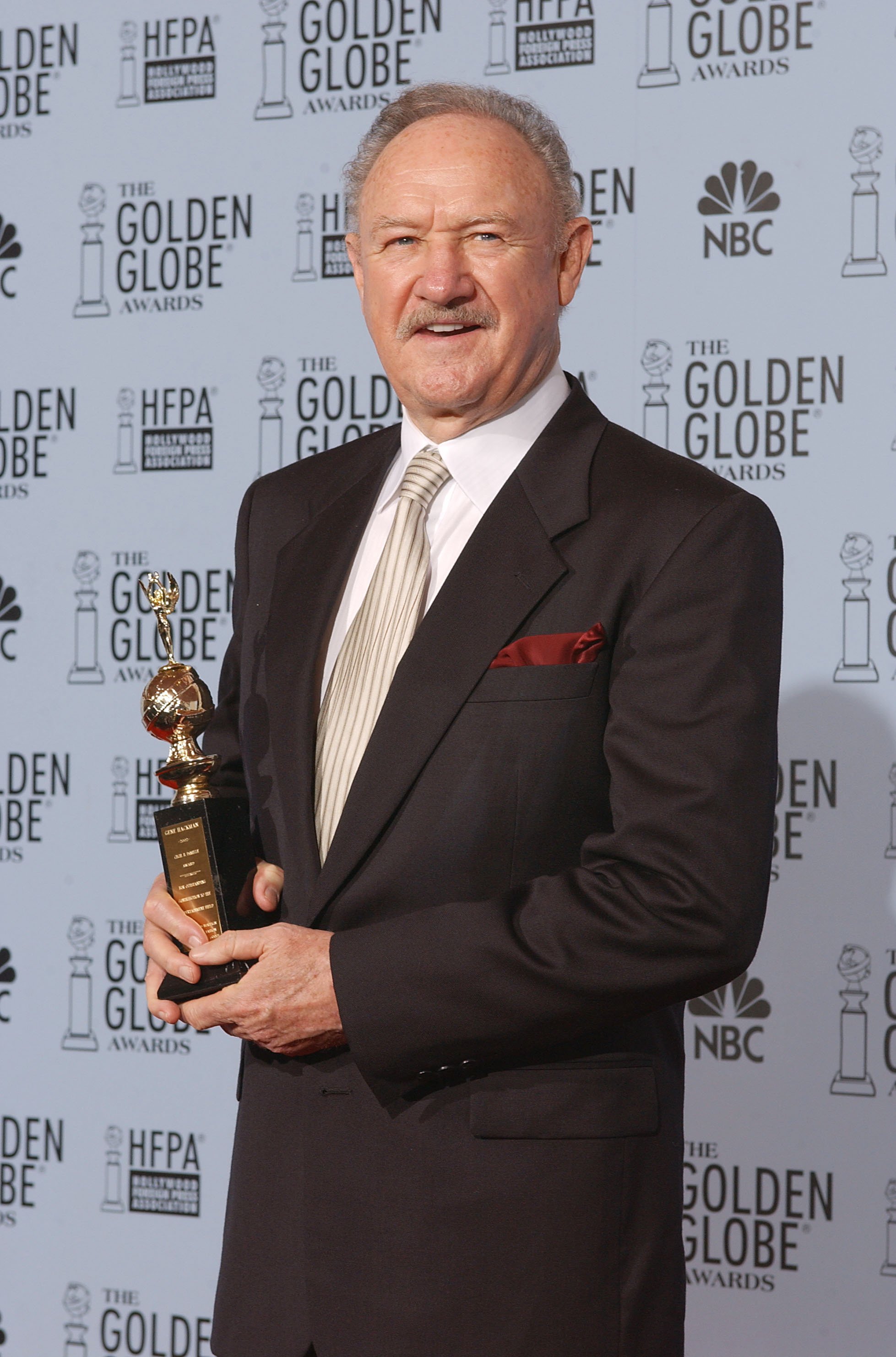 ---
Sean Connery – Retired
As the first actor to play James Bond in a movie, Sean Connery will forever be intrinsically tied to 007. Between 1962 and 1983, he starred in seven James Bond films. In the late 80s, People magazine voted Connery the most attractive man alive. He won an Academy Award, two BAFTA Awards, and three Golden Globes, including the Cecil B. DeMille Award and a Henrietta Award.
Fast forward a couple of decades to 2000, something else amazing happened. The actor was knighted by Elizabeth II for his services and contributions to Film Drama. Connery confirmed his retirement in 2007 when asked if he would appear in the fourth 'Indiana Jones' film. His answer? "Retirement is just too much-damned fun."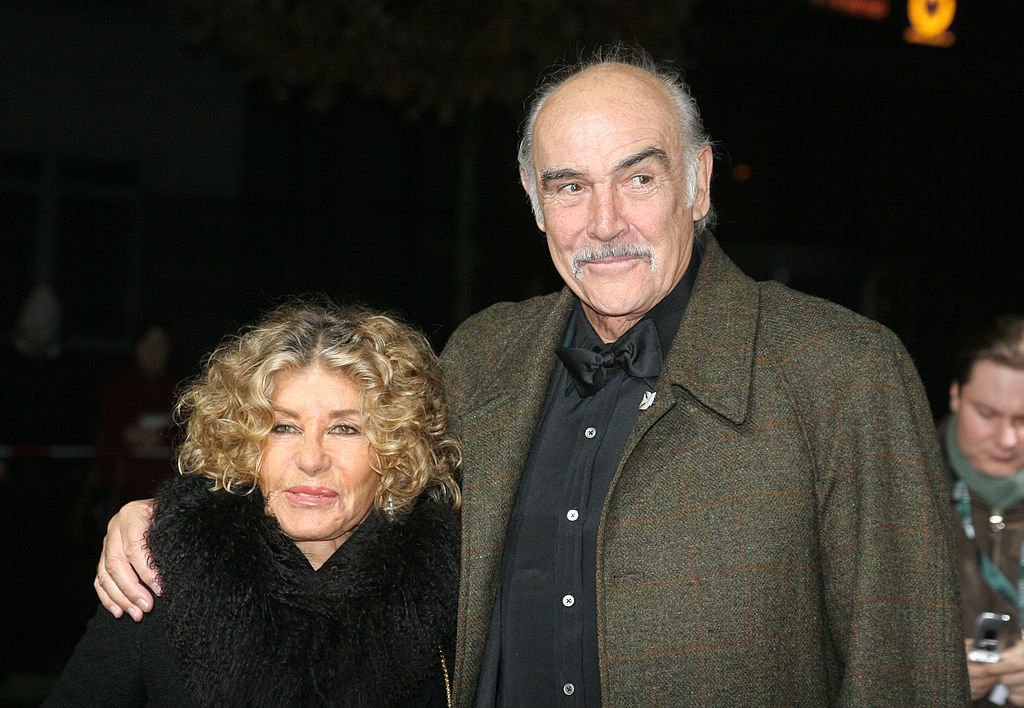 ---
Erin Moran – Faded from the Limelight
Moran's breakthrough role came with the hit series 'Happy Days.' She was 13-years-old at the time and co-starred on the show for eight years. Moran and Scott Baio moved on to star on the spin-off series, 'Joanie Loves Chachi. After one year, she returned to 'Happy Days' for its final season. 
Moran was rarely seen after the '80s and admitted that she suffered from depression, due to which she failed to secure acting gigs. She resurfaced in 2008, as a contestant on VH1's reality show 'Celebrity Fit Club.' Two years later, Erin Moran appeared in the independent comedy feature 'Not Another B Movie.'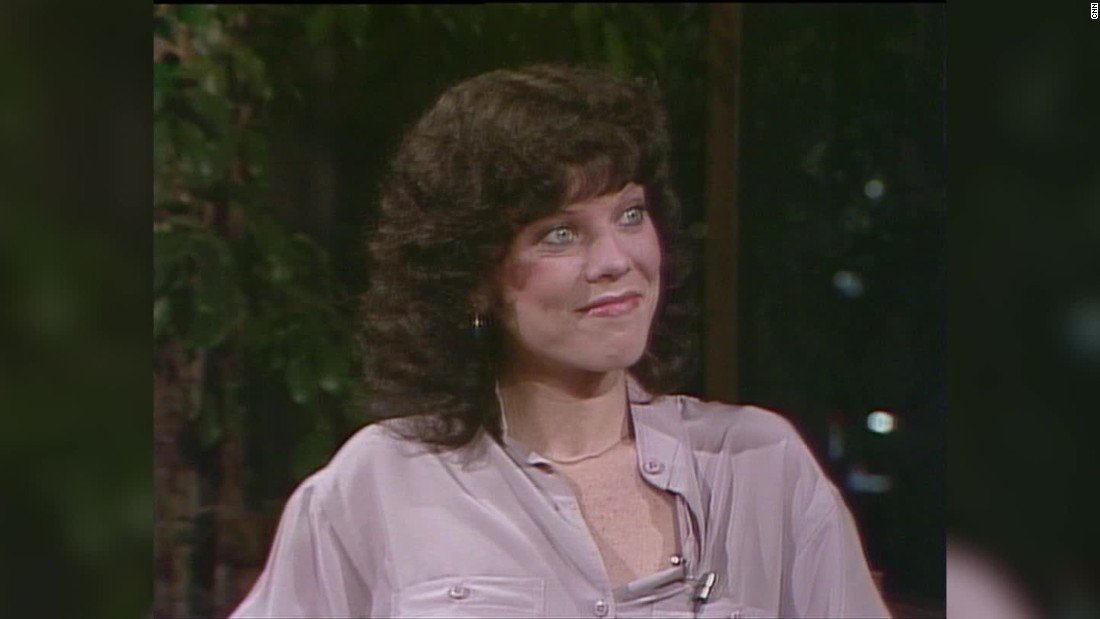 ---
In 2013, there were reports that 'Happy Days' co-stars Henry Winkler, Ron Howard, and Scott Baio in the fourth season of 'Arrested Development.' She did not appear in the series, though. Unfortunately, the Hollywood star passed away in April 2017. The cause of death was due to complications of stage four squamous cell carcinoma of the throat, aka throat cancer.
---
Kirk Cameron – Religion and Activism
He grew to fame portraying oh-so-cool Mike Seaver in 'Growing Pains.' Over time, Kirk Cameron's love for acting took a backseat to his other passions. He gave his full attention to religious activism. On the change, he said, "I definitely made an about-face. I shifted my focus from 100% on the show, to 100% on my new life, and left 0% on the show."
During his time on 'Growing Pains,'  he became a born-again Christian and insisted the scripts be changed if he did not see them as appropriate. and ultimately stopped speaking to cast-mates. He has worked on and appeared in several Christian films, all of which were slammed by critics. Since then, his film work has mostly centered on Christian documentaries.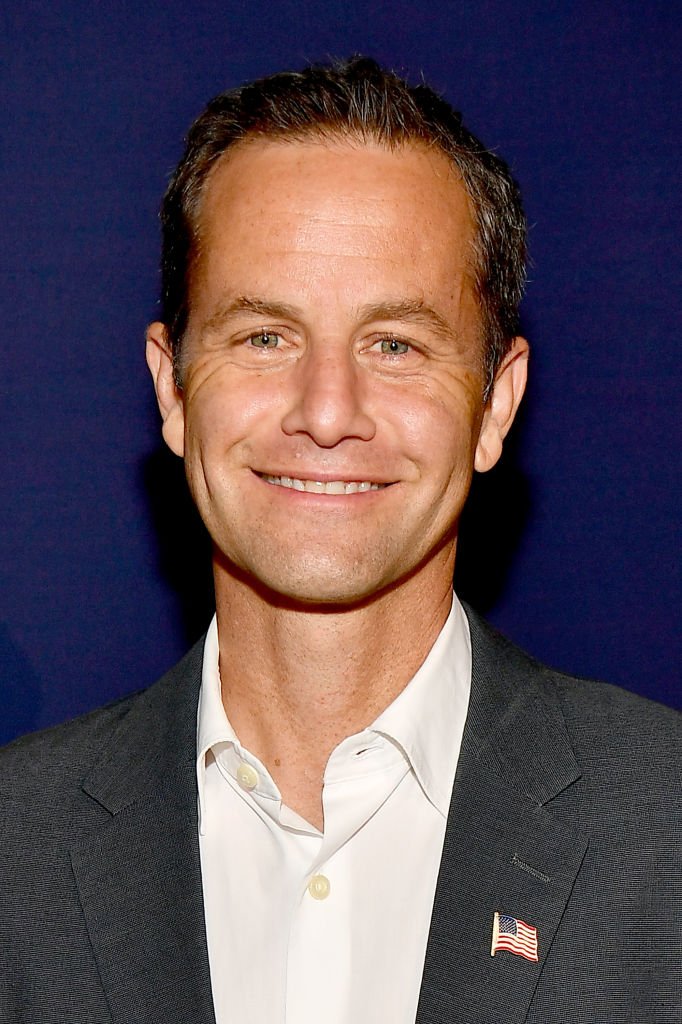 ---
Josh Saviano – Lawyer
He was known for portraying the bespectacled Paul Pfeiffer in 'The Wonder Years' during the '80s. However, it was one of Saviano's very few roles in film and television. Between 1989 and 2016 he didn't appear on TV or film. Instead, he went on to Yale University, where he majored in political science.
Once Saviano wrapped things up with his education and received his degree, the Pfeiffer actor became a corporate lawyer. Skipping a few decades ahead, Josh decided to temporarily pursue acting once again and appeared as a guest in three episodes of 'Law & Order' in 2016.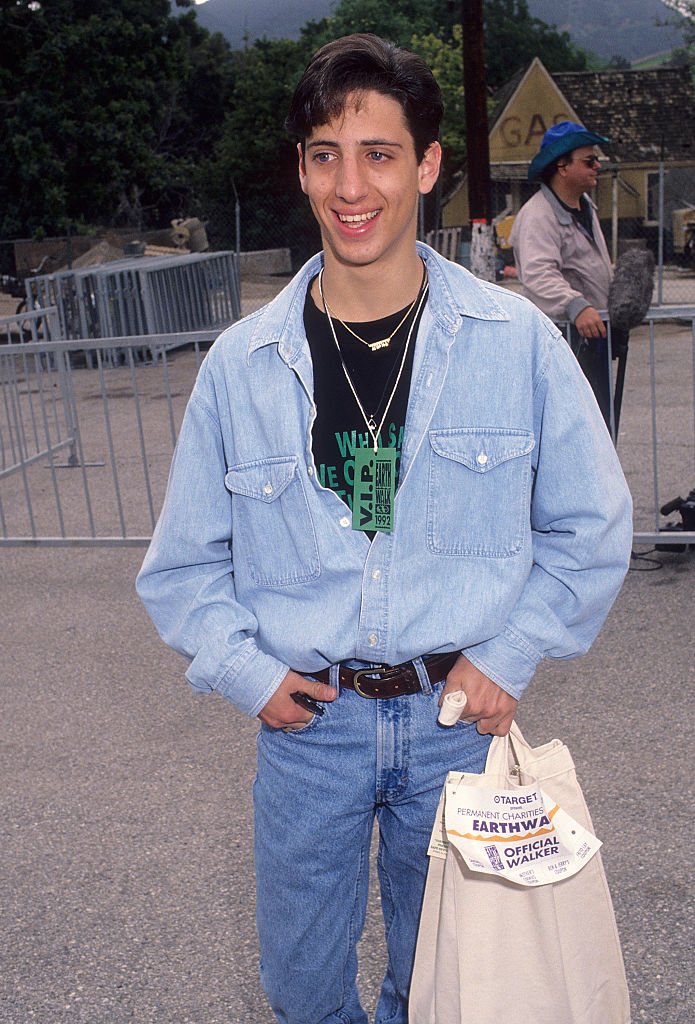 ---
Cary Grant – Fabargé Director
Cary Grant is one of the preeminent stars from the classic Hollywood era. Grant grew to stardom as the leading man in romantic and screwball comedies in the 30s, 40s, and 50s. At age 62, he decided to leave the cameras behind to focus on raising his daughter.
He said he could have continued acting, "and playing a grandfather or a bum, but I discovered more important things in life".Cary Grant took a board seat at MGM and represented the cosmetics firm Fabargé. His friend, Frank Sinatra, presented him with an Honorary Oscar at the 42nd Academy Awards in 1970. After suffering a stroke in 1986, Grant sadly passed away.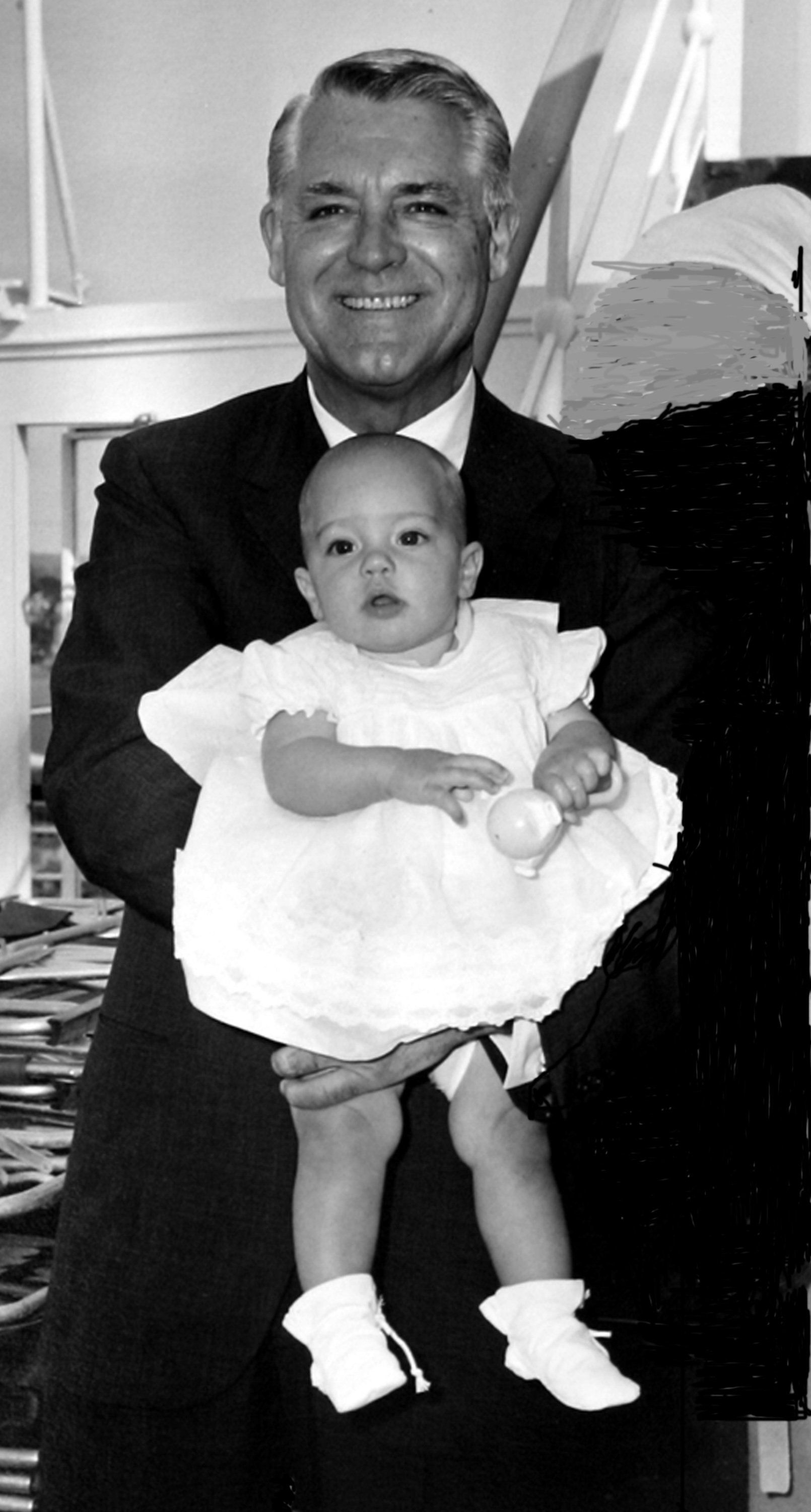 ---
Greta Garbo – Art Collector
It can't be easy to walk away from the fame and fortune of Hollywood in your prime, but that's precisely what Greta Garbo did. The thrice Academy Award-nominated actress began her career in silent films before appearing in 1930's 'Agatha Christie,' in which she made her speaking debut.
After briefly suffering a stint as "box office poison," she revived her career and good name only to retire at the age of 35. Garbo enjoyed a leisurely retirement, traveling extensively. In addition to jet-setting, Garbo began a massive art collection. At the time of her death, it was worth millions.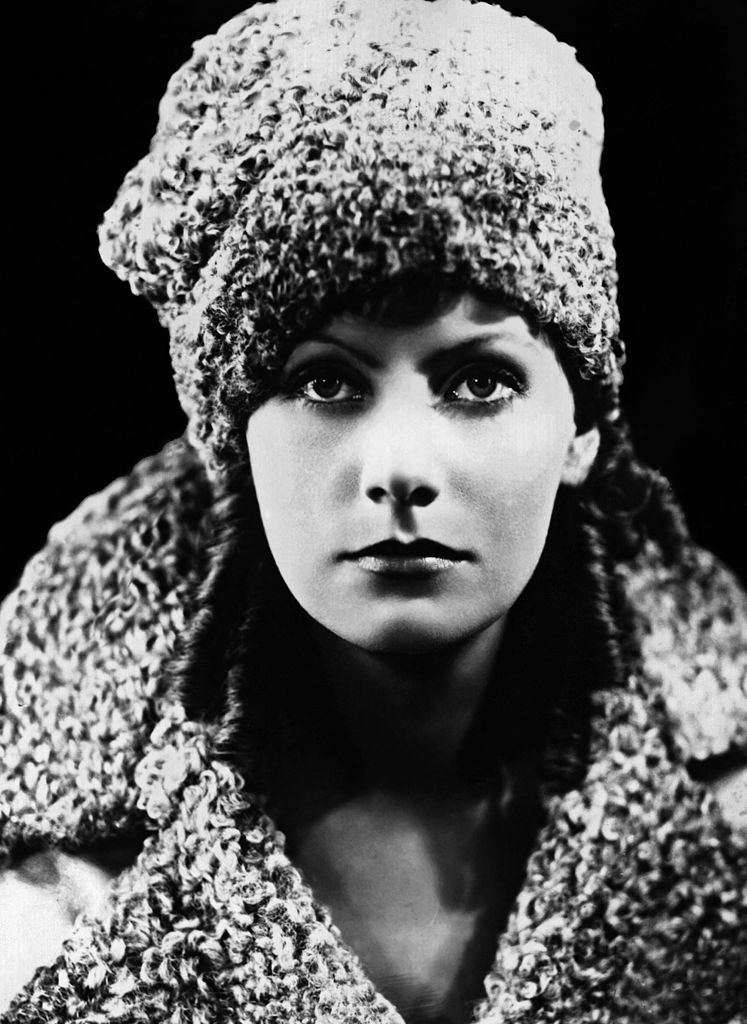 ---
Syd Barrett – Painter/Gardener
One of the founding members of the rock band Pink Floyd, Syd Barrett performed with the band for four brief years before leaving in 1968. After battling mental illness, Barrett began performing as a solo artist, but by 1978. Eventually, Barrett ran out of money and gigs and was forced to return to Cambridge, where he lived with his mother. 
While living in Cambridge, Barrett took up gardening and returned to painting abstract images.  He had always viewed himself as primarily a visual artist. While attending Camberwell College of Arts in the early 60s, he took art classes and studied the art of abstract images. Unfortunately, Barrett passed away from pancreatic cancer in 2006.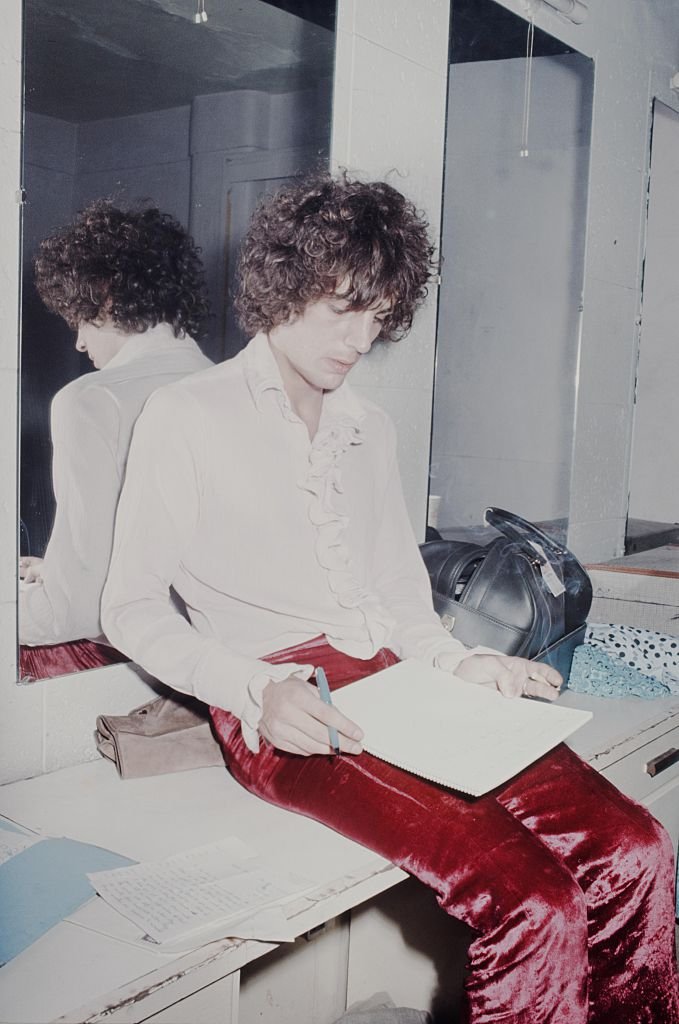 ---
Danny Lloyd – Biology Professor
He was the young boy from 'The Shining,' but he went on to teach science! He retired from acting two years after 'The Shining' was released. At the time of filming, the young actor was only eight-years-old. When he was filming for 'The Shining,' he had no idea he was starring in a horror film!
Danny Lloyd is now a biology professor at Elizabethtown Community and Technical College in Kentucky. Lloyd was interviewed in the 1980 documentary, 'Making The Shining,' by Stanley Kubrick's daughter, Vivian Kubrick. In 2019, Lloyd had a brief cameo as a spectator at a baseball game in 'Doctor Sleep,' a sequel to 'The Shining.'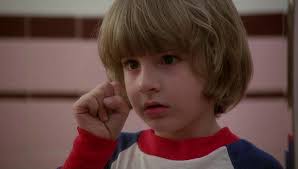 ---
MC Hammer – Public Speaker/Entrepreneur
Most people are familiar with MC Hammer, if not his music. Although he was at the height of his career during the 80s and early 90s, his presence has remained. Despite his early success, Hammer fell victim to a situation many breakthrough artists do - he struggled to manage his finances properly and ended up filing for bankruptcy.
Fortunately, the 'Can't Touch This' singer's many monetary issues were eventually settled. Hammer left behind the flashy, energetic dance moves and "Hammer pants," and briefly became a preacher. Currently, the rapper officiates weddings, lectures at Ivy League Schools, and has even begun developing iPad apps! He also takes part and performs in 90s nostalgia tours as well.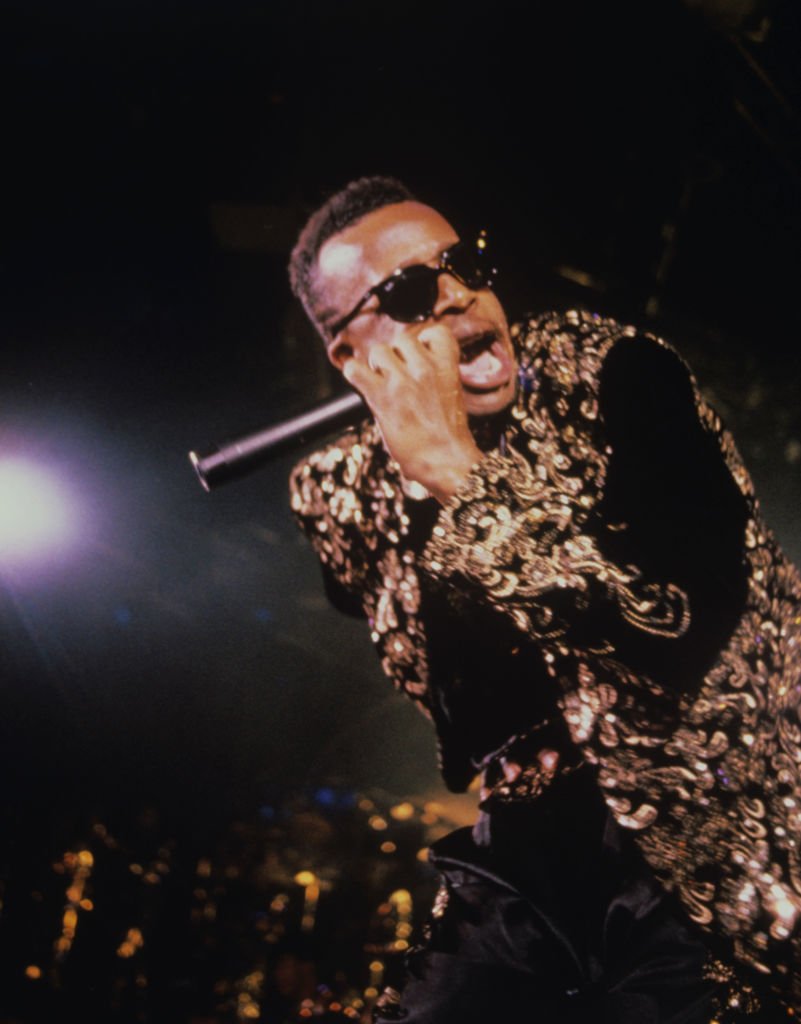 ---
Jeff Cohen – Lawyer/Writer
Jeff Cohen is known as Chunk, of the child stars in the film 'The Goonies.' But, the actor chose not to pursue acting as an adult. Richard Donner, 'Goonies' director, introduced Cohen to the business side of movies. "I grew up loving The Three Stooges and the Marx Brothers," he said, "but suddenly I had a new crop of heroes." 
After finding out that many prominent figures on the business side of Hollywood had law degrees, Cohen left Hollywood to become a lawyer. He attended the University of California at Berkeley and became an entertainment lawyer in Los Angeles. He later founded his law firm, Cohen & Gardner, and writes articles for 'The Huffington Post.'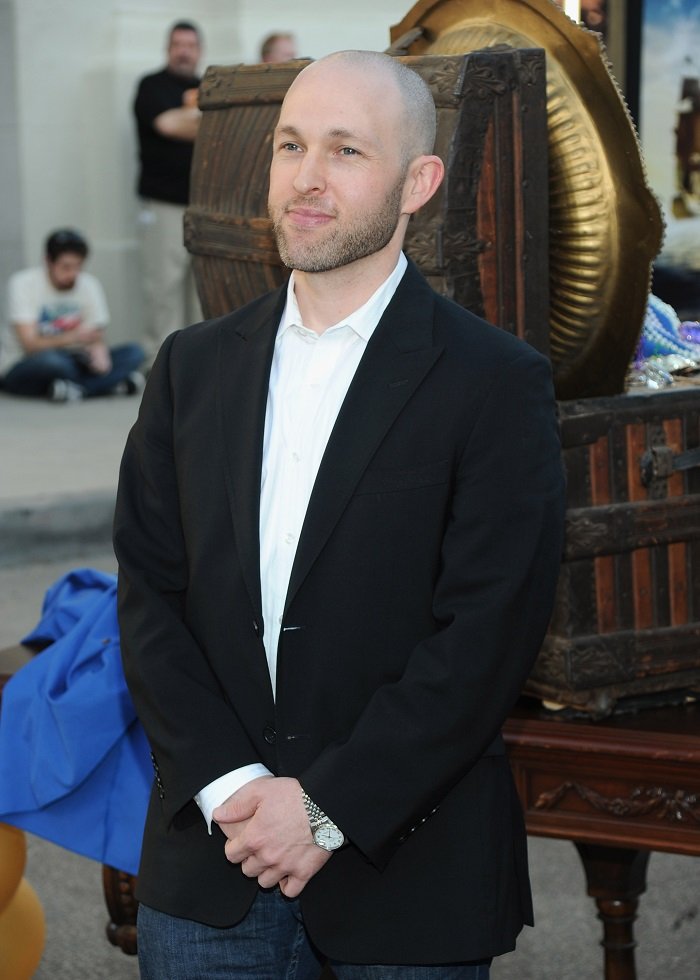 ---
Gary Coleman – Security Guard
During the 70s and 80s, Gary Coleman was a household name as the star of the hit show 'Diff'rent Strokes.' He was an endlessly funny child actor that won the hearts of millions. It may have been too good to last. 
Although he was one of the most promising stars of the time, Coleman struggled financially. In 1989, he sued his parents and business adviser over misappropriation of assets, but declare bankruptcy a decade later. When he sadly passed away in 2010, he had taken on a career as a security guard and not worked as an actor in years.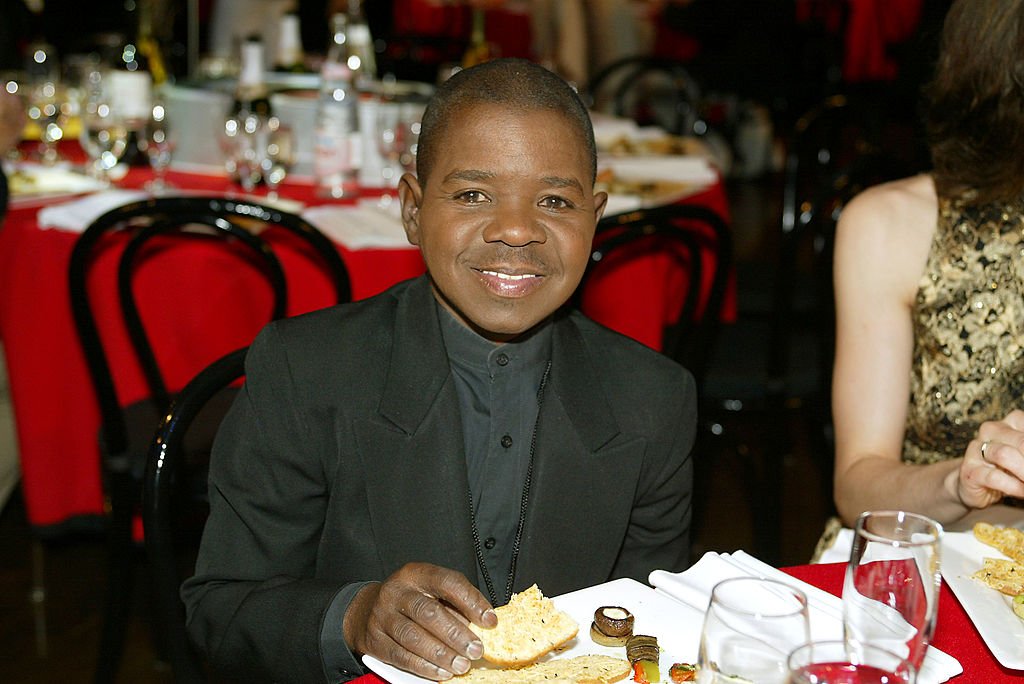 ---
Carrie Henn – Teacher
Another former Hollywood star who swapped their Hollywood life for a career teaching is Carrie Henn. Henn starred alongside Sigourney Weaver in 'Alien' when she was 10-years-old. She had a short-lived acting career and lived a Hollywood-free existence. Although she stood out in the role of the young girl in the film, she now works in a school in Atwater, California.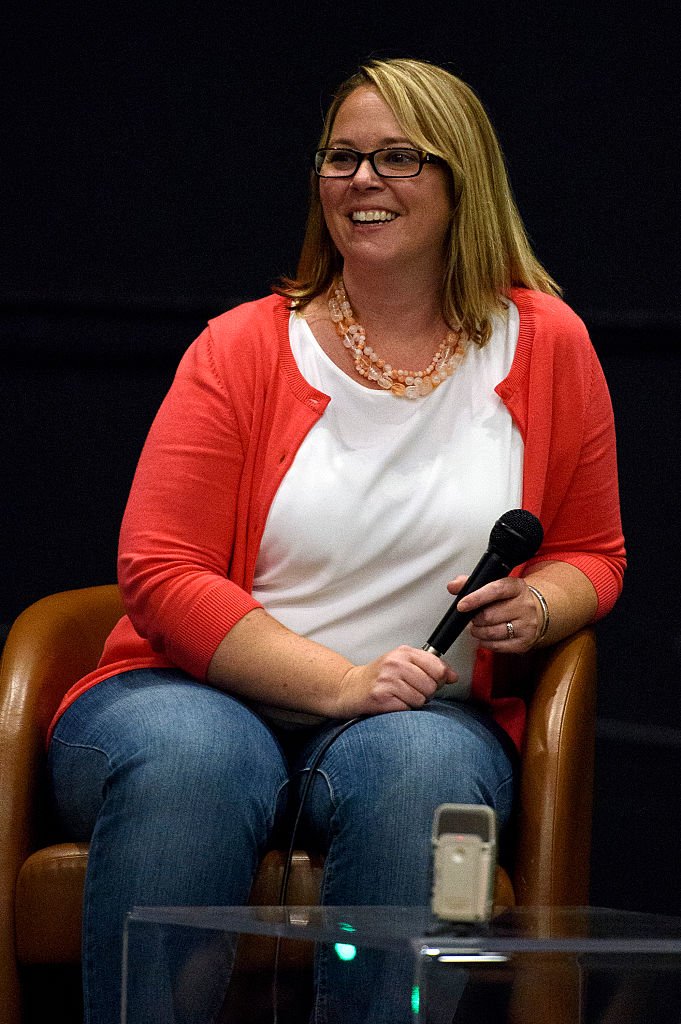 ---
Doris Day – Hero to Animals
Doris Day's prime in the '60s and '70s made her one of the biggest stars of all time. As of 2012, Day was one of only eight performers to have been the top box-office earner in the United States four times. With such an iconic presence in Hollywood, nothing about her could ever be forgotten.
She moved to Carmel-by-the-Sea to focus on her family and on caring for injured animals. During the last few decades of her life, she consistently turned down opportunities, citing health issues. At 89-years-old, Day released the album 'My Heart' in 2011, her first in nearly two decades. Day passed on May 13, 2019, at the age of 97, due to pneumonia.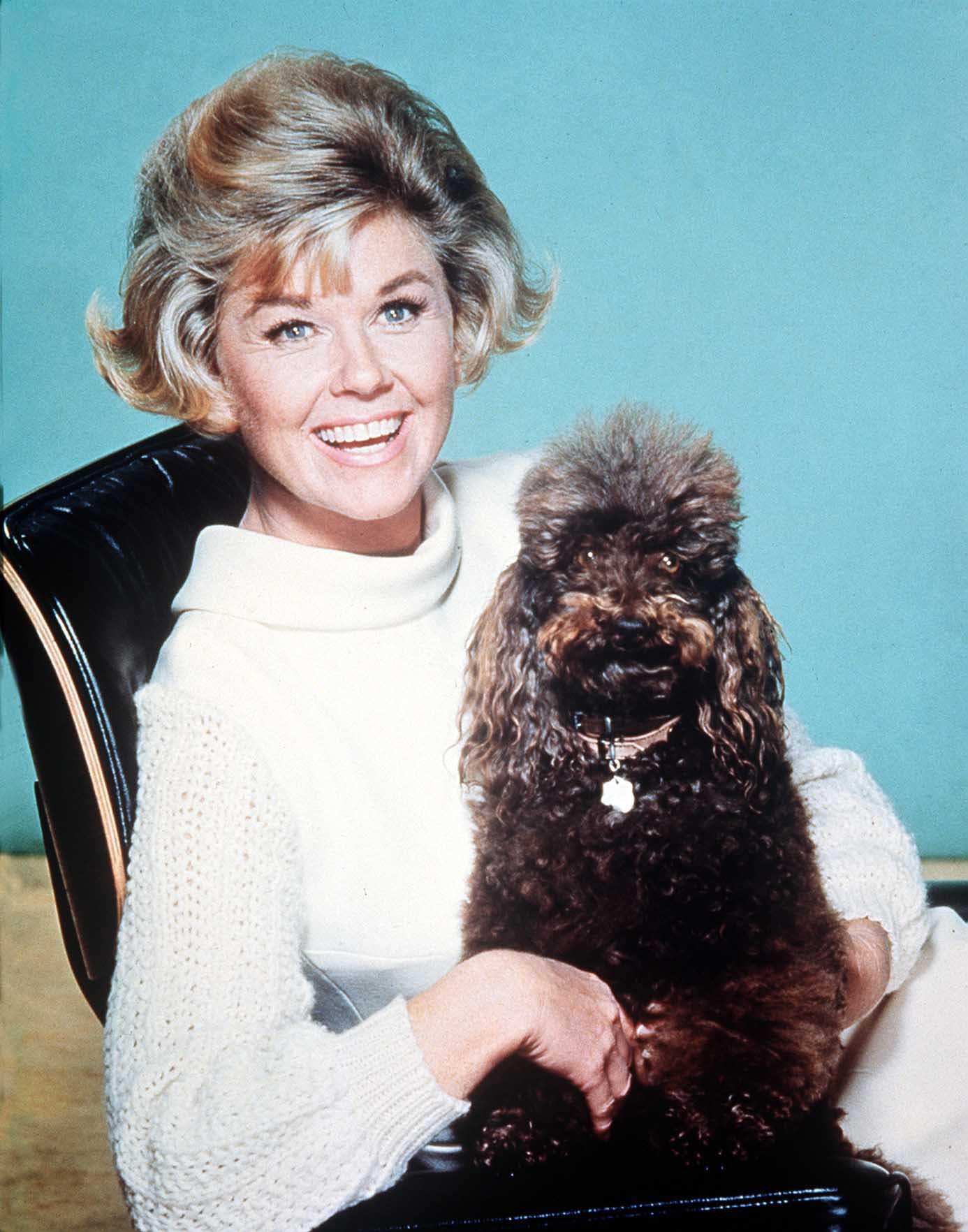 ---
Lark Voorhies – Author
'Saved by the Bell' was a 90s hit, and the cast members are still household names with their audience. However, following their success during the '90s, some were not seen again and pursued careers elsewhere. One such actor is Lark Voorhies, aka the rich and fashionable object of SCreech's affection, Lisa Turtle.
Voorhies was nominated for the Young Artist Award six times and won in 1990 and 1993 for her work on the show. She enjoyed her time in Hollywood, however, the issues she suffered from contracting lupus only grew, and left acting behind, setting her sights on a different career. Voorhies became an accomplished author and has mostly stayed out of the spotlight.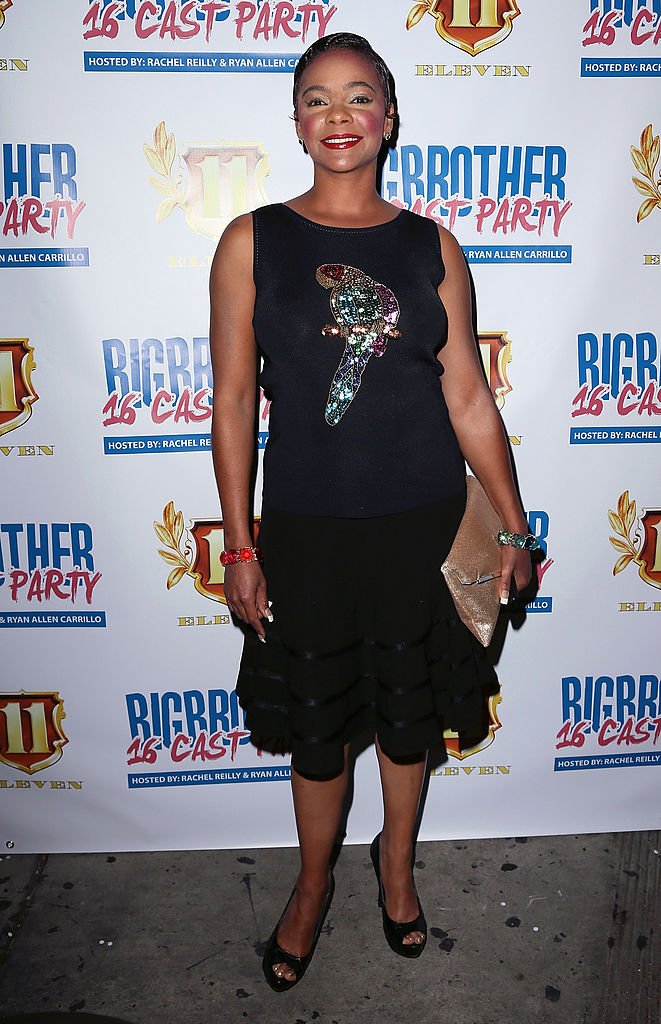 ---
---
Barret Oliver – Photographer
When Barret Oliver escaped from the rain to read his book in an attic he stole our hearts. In 'The NeverEnding Story,' he was the coolest and most passionate kid for whom books came alive! He also appeared in 'Cocoon' and 'Cocoon: The Return.' But, Hollywood didn't make him feel alive, and he did not continue his acting career.
His last acting role was in 1989, and he realized he preferred to be on the other side of the camera. He found success working with print and photography, specializing in nineteenth-century processes such as collodion and Woodburytype, and authored a book, 'A History of the Woodburytype.' His work displays in museums and gallery exhibitions.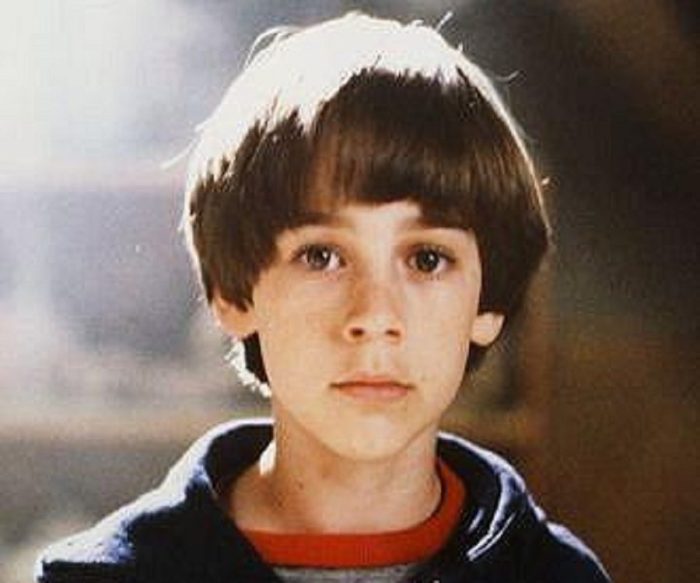 ---
Rick Moranis – Single Father
The Canadian actor is well-known for Hollywood films like 'Ghostbusters,' 'Little Shop of Horrors,'  'Spaceballs,' 'The Flintstones,' and 'Honey, I Shrunk the Kids.' In 1991, Moranis's wife sadly passed away. He decided to retire from acting in 1997, so he could focus on raising their two children. 
While working as an actor, Moranis had to do a lot of traveling, which he said he couldn't commit to while raising children but returned to the business with voice acting. After he declined an invitation to make a cameo appearance in 2016's Ghostbusters reboot, Moranis clarified that he had not retired from film acting, but had become selective about future roles.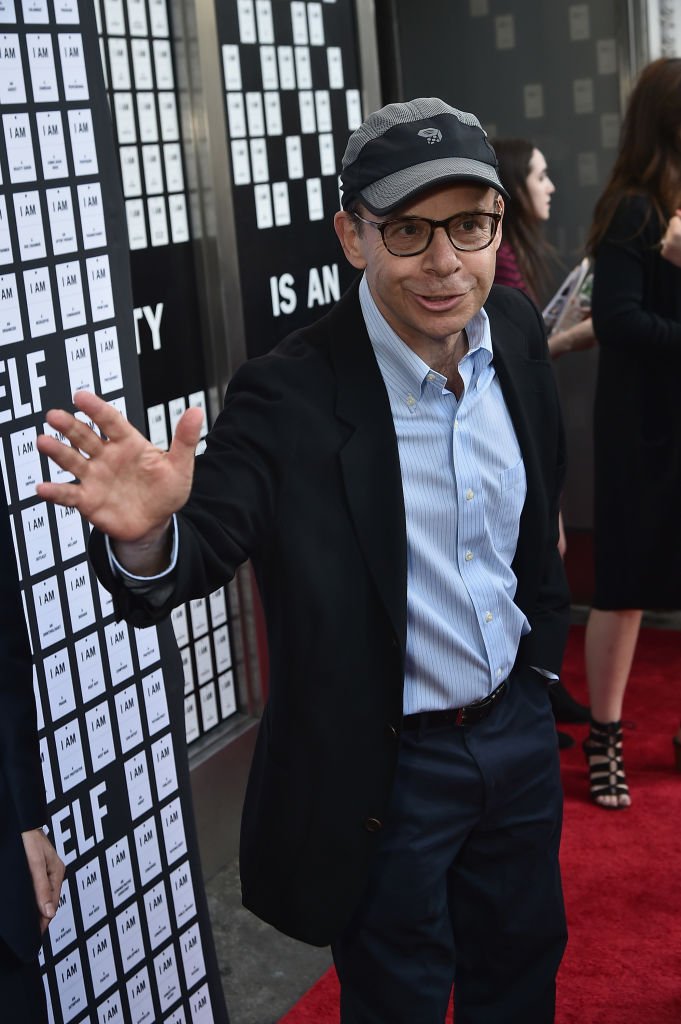 ---
Brittany Ashton Holmes – Student/Barista
She was the cute little girl in 'The Little Rascals.' Although that cast made an iconic movie, it seems that there was not much more in the acting world following the end of production. Holmes retired from acting in 1996, just two years after portraying Darla. As of 2016, she was living in Los Angeles, working at Starbucks, and studying for a degree in political science.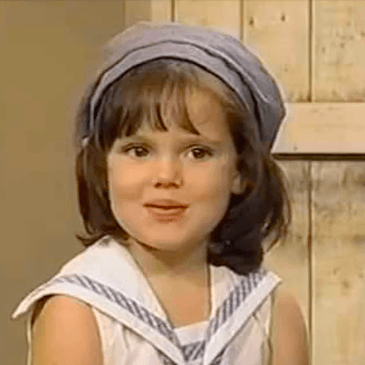 ---
Shirley Temple – Ambassador
At just seven-years-old, Shirley Temple was awarded a special juvenile Oscar for her contribution to the film industry in 1935. Although she remains one of the most famous child actors, it seems that the industry's appeal was gone by the time she was 22. She became a politician and diplomat, and in 1989 the US ambassador to Czechoslovakia.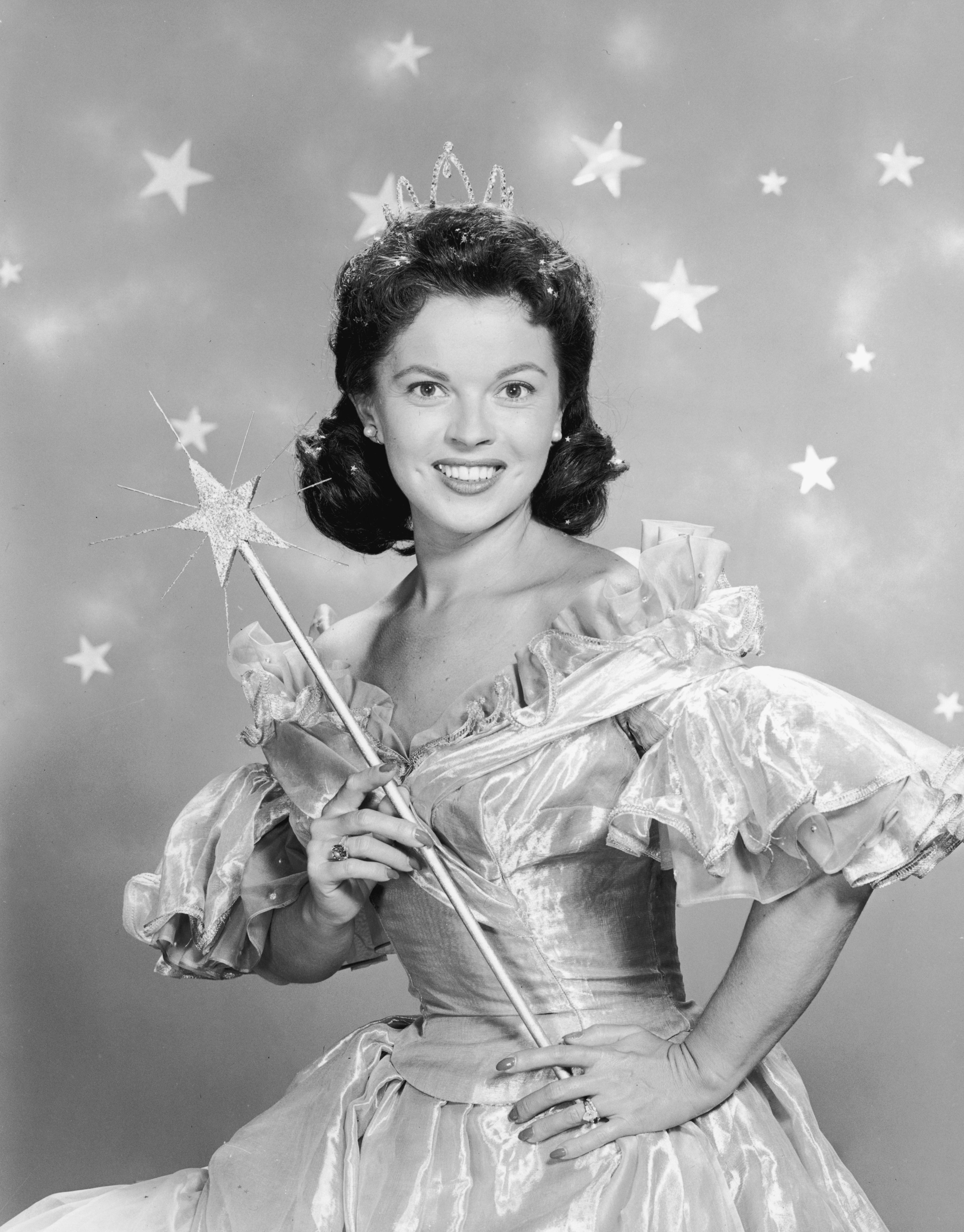 ---
Andrew Shue
He was the heartthrob of Melrose Place for seven years during the '90s. Following his success in the series, he became one of the world's most famous mommy bloggers. The actor exchanged scripts for content and co-founded CaféMom with his best friend from childhood, Michael Sanchez. Their website is a social networking site that focuses on the interests of women and parents. 
The site used to provide online community moms to connect for help, advice, and recommendations. CafeMom's community forums were shut down at 5:00 pm est on May 24, 2018. The company cited high advertising costs as the reason for the shutdown. Shue and Sanchez also founded Do Something. He now sits on the Board of Directors.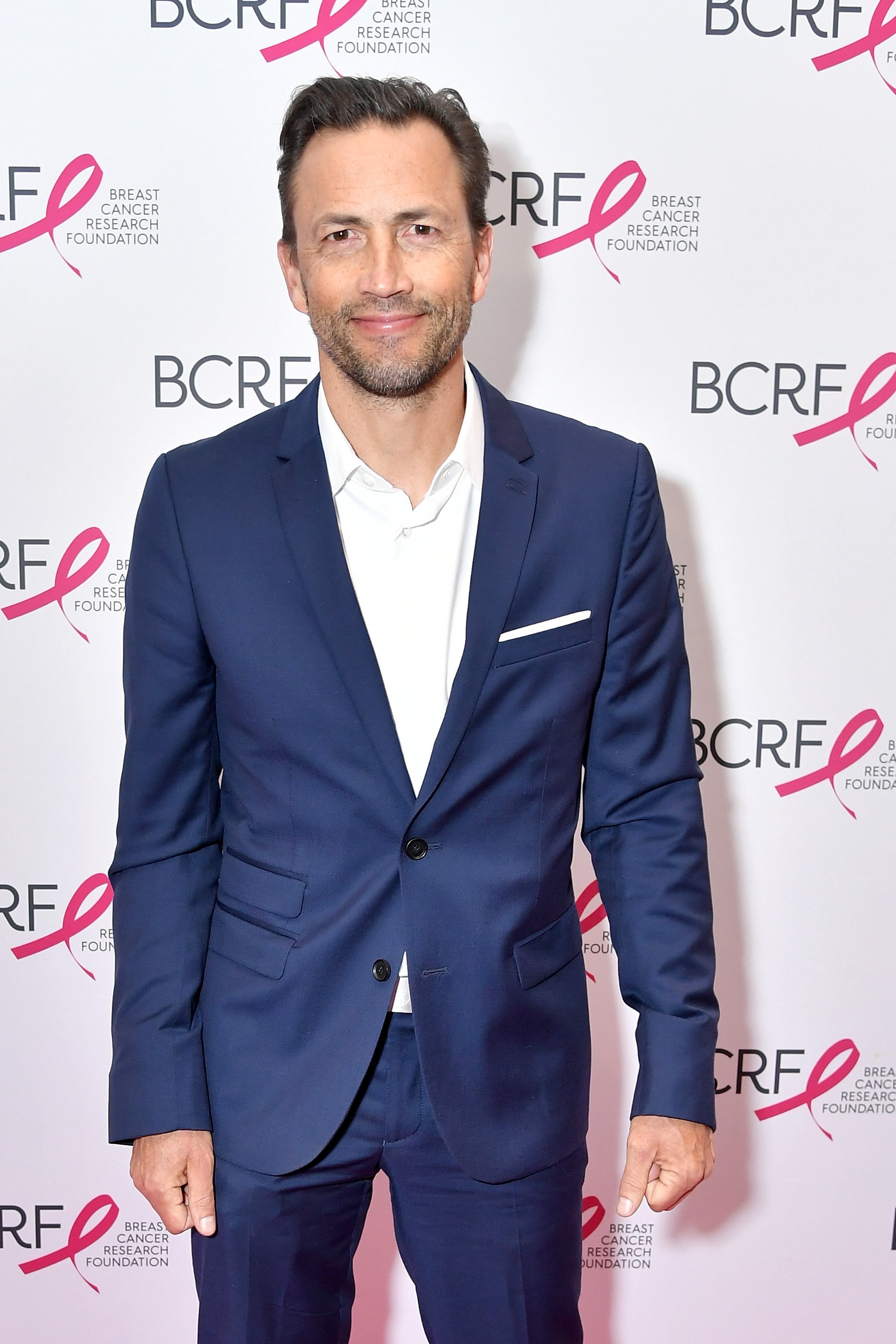 ---
Amanda Bynes – Fashion Designer
Amanda Bynes was a successful child star with a massive repertoire of films and television series on her CV. However, after legal battles and personal struggles, Bynes disappeared. The former 'She's The Man' actress set her sights on fashion, her education, and maintaining positive mental health. She graduated from California's Fashion Institute of Design and Merchandising and plans to kickstart her acting career and branch into fashion.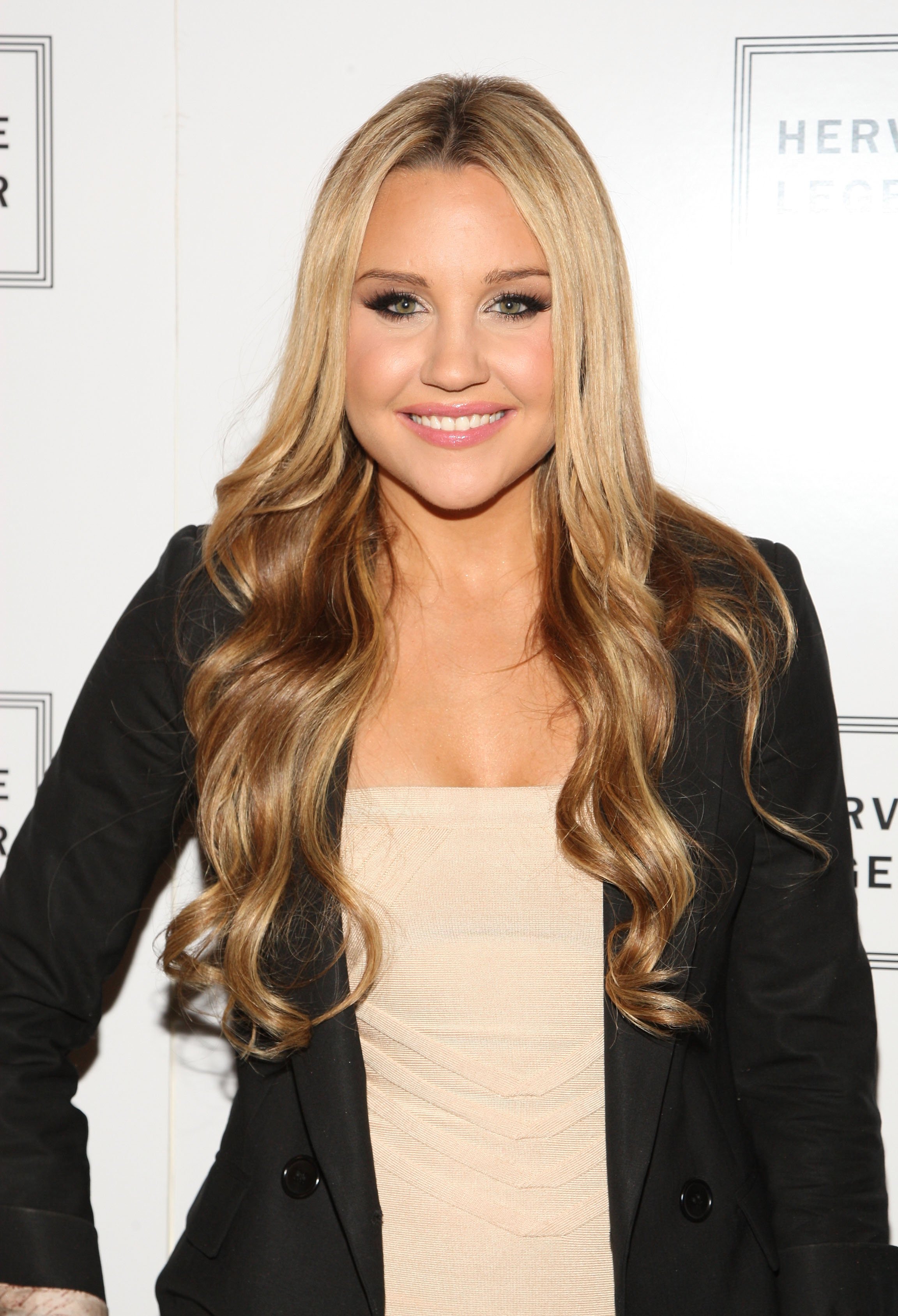 ---
Angus T. Jones
He appeared as the funny kid on 'Two and a Half Men' and continued his starring role in his teen years. However, as he grew older, it seems that Jones had a change of heart about acting, and the show, for which he was so well-known. Jones joined the Seventh-day Adventists Church and has since become part of the management team for an event production called 'Tonite.'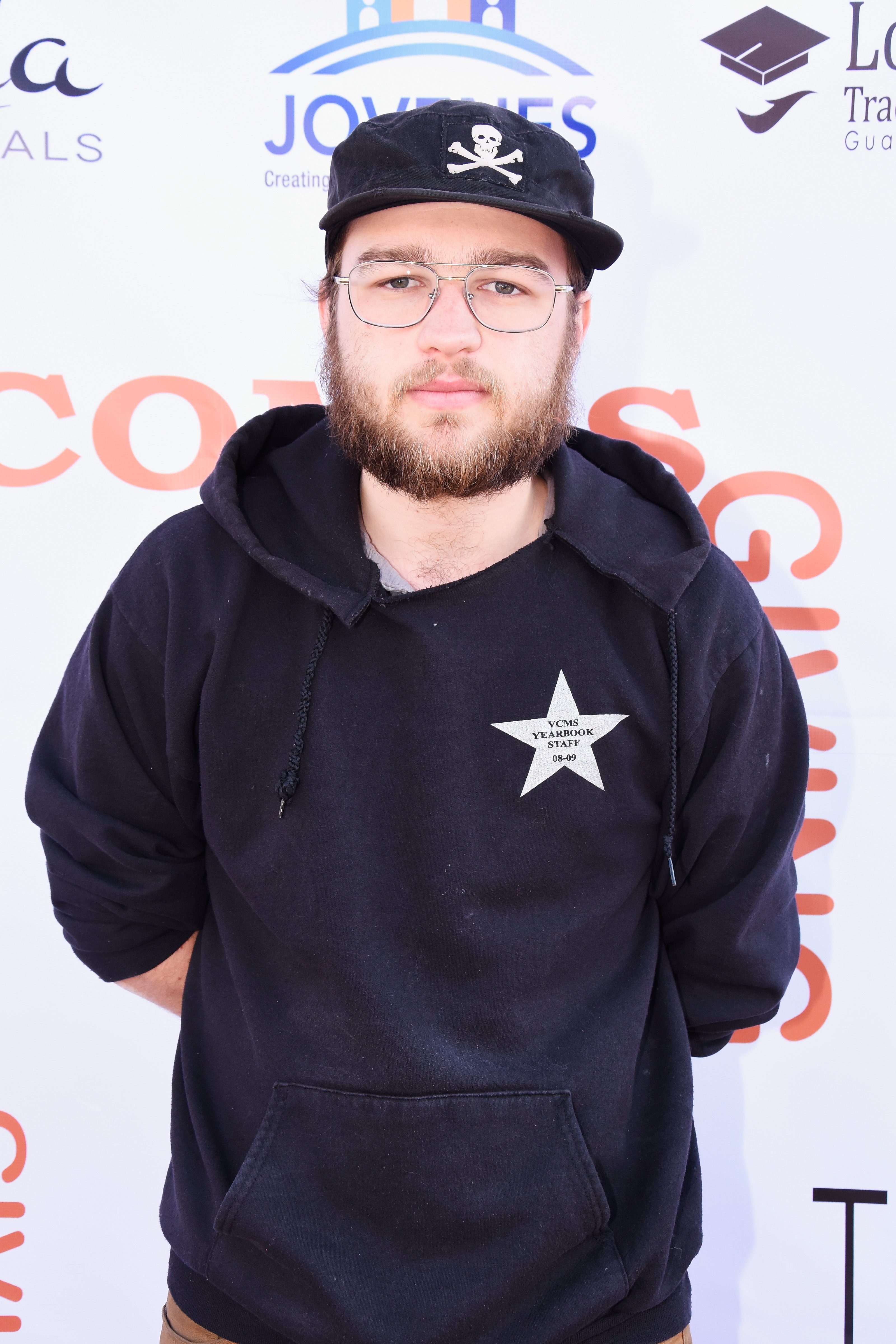 ---
Jack Gleeson
Jack Gleason was on one of the biggest shows of the past decade. However, after he played King Joffrey on 'Game of Thrones' for three years, Jack Gleeson said he was quitting acting. He was one of the most hated characters on a TV drama, and fans of the show were elated when King Joffrey was killed off in the series.
At that moment, Gleeson said he no longer enjoyed acting like he used to. Instead, Gleeson chose to study philosophy and theology at college. That didn't keep his attention for long. He has since moved on and founded the Collapsing Horse Theatre Company, based in Dublin, of which he is also a producer and company member.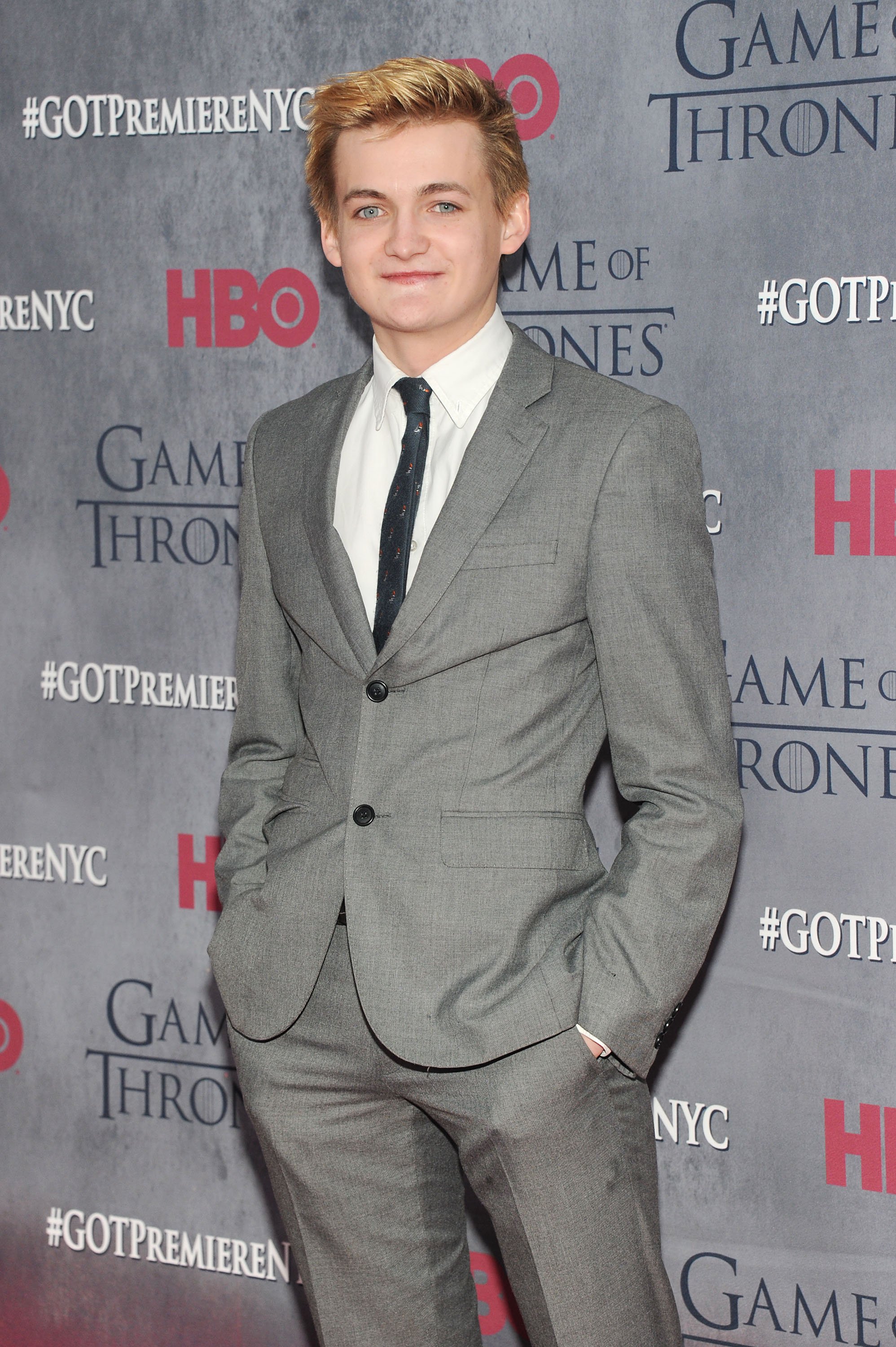 ---
Erik Per Sullivan
It seems that Sullivan followed suit with his former co-star Frankie Muniz and chose to leave Hollywood after his stint in 'Malcolm in the Middle.' Having decided that Hollywood wasn't his thing, Sullivan went to study at the University of Southern California. After his last appearance on 'Malcolm in the Middle,' at age 14, he has not made any television appearances.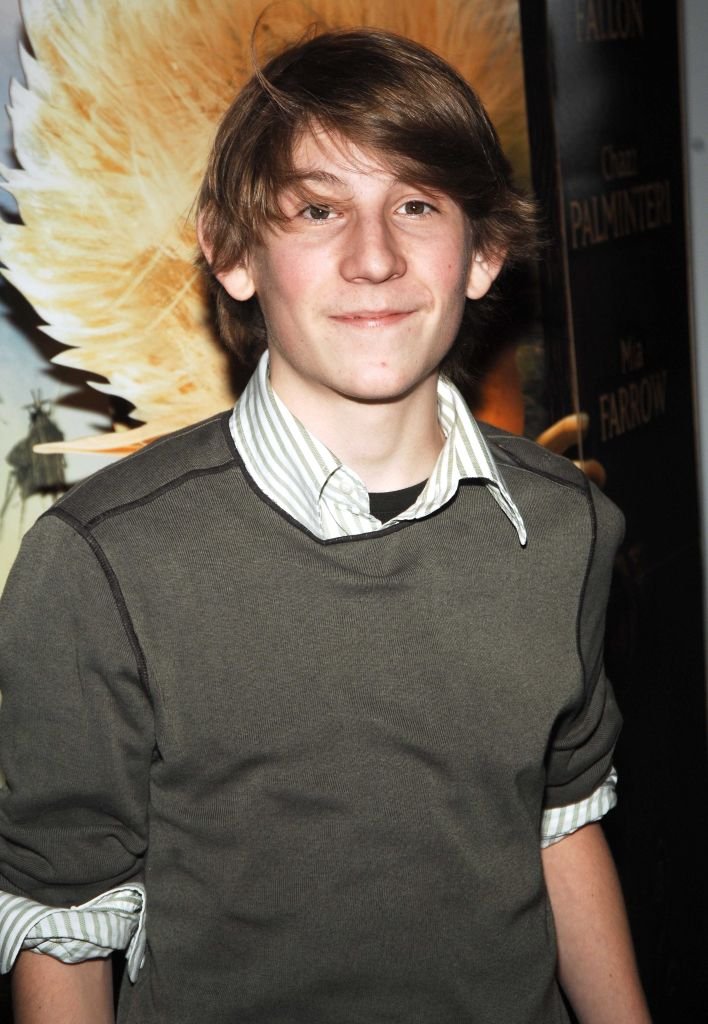 ---
Phoebe Cates – Philanthropy
She hit the ground running during the '80s as a well-known Hollywood actress starring in 'Fast Times at Ridgemont High,' 'Gremlins,' and 'Drop Dead Fred.' During the 90s, Cates decided to slow things down, and ultimately took a break from Hollywood altogether. During this time, she focused her on her family and decided to pursue other work.
She returned to acting in 2001 for one film, 'The Anniversary Party,' as a favor to her best friend and fellow 'Fast Times at Ridgemont High' castmate Jennifer Jason Leigh, who directed the film. In 2015, Cates provided the voice of her 'Gremlins' character for the video game Lego Dimensions. She also works to raise awareness for Juvenile Diabetes.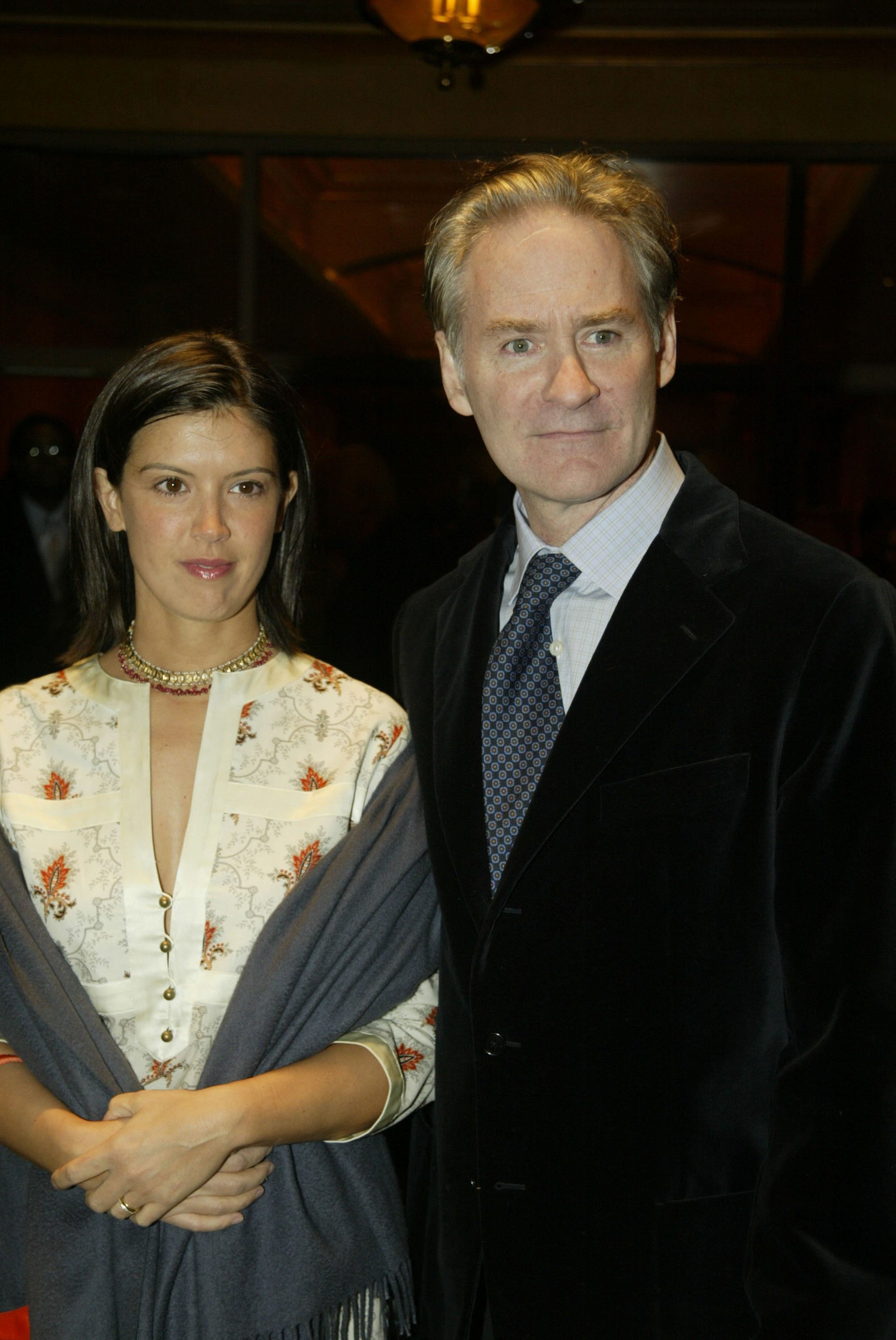 ---
Karyn Parsons – Film Production
She starred alongside Will Smith on the hit series, 'The Fresh Prince of Bel-Air,' playing cousin Hilary, and opposite Damon Wayans in 'Major Payne.' She also appeared in 'The Ladies Man.' Having starred on such a successful show, and a few more acting stints in the years that followed, Parsons chose to focus on a different passion.
She traded in being in front of the camera, and Parsons founded her own company. She created Sweet Blackberry, a company producing animated films about unsung black heroes. The first was about Henry "Box" Brown, a slave who mailed himself to freedom. In 2003, Parsons married director Alexandre Rockwell in 2003, and they have a daughter and a son.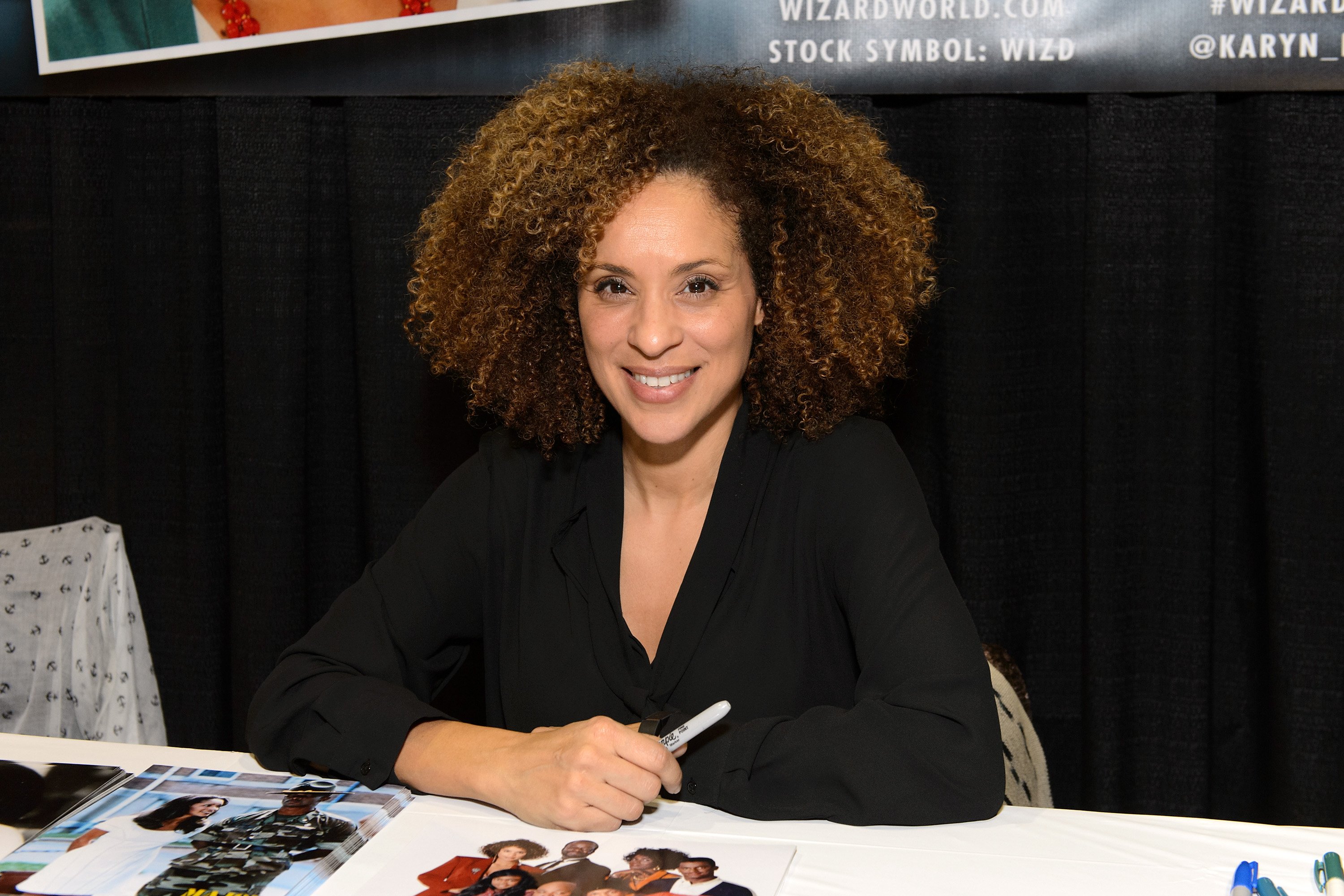 ---
Charlie Korsmo – Lawyer
Charlie Korsmo is well remembered for his role as Jack in Steven Spielberg's film adaptation of Peter Pan, 'Hook.' Starring alongside Robin Williams and Dustin Hoffman is a dream come true for any actor. He ultimately decided that acting wasn't for him and earned a degree in physics from the Massachusetts Institute of Technology in 2000.
Korsmo then worked for the Environmental Protection Agency, and in the House of Representatives. He then moved on to Yale Law School and is now a licensed lawyer and law professor at Case Western Reserve University School of Law. In May 2011, Korsmo was nominated by President Barack Obama for membership on the Board of Trustees of the Barry Goldwater Scholarship and Excellence in Education Foundation.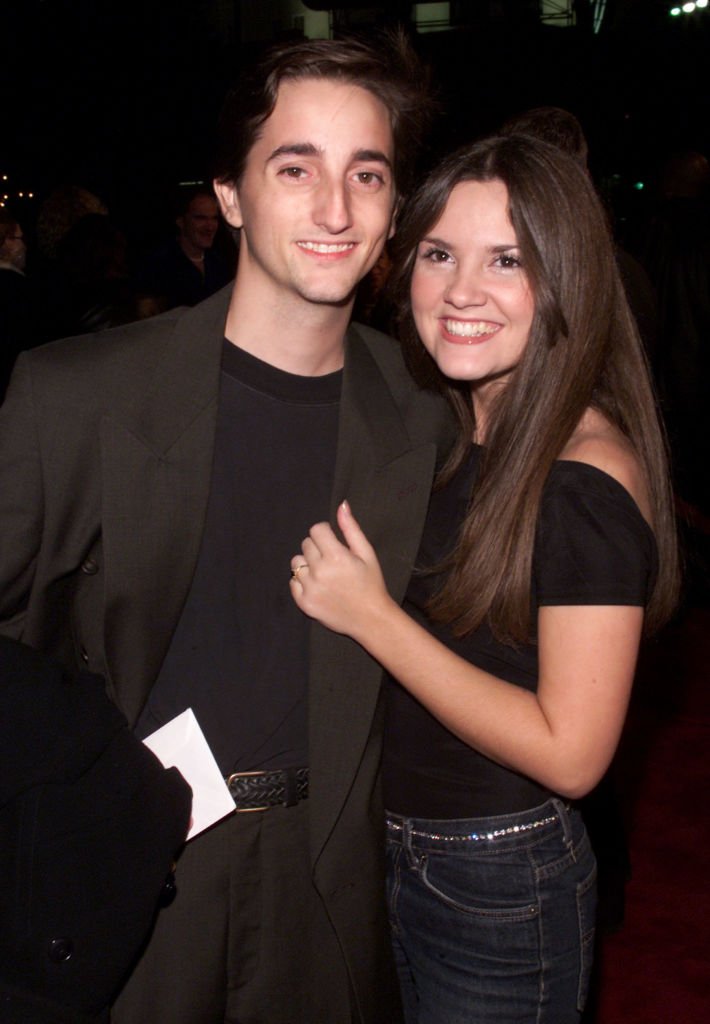 ---
Michael Schoeffling – Carpenter
Best known as the object of Molly Ringwald's affection in the classic '80s movie 'Sixteen Candles,' Michael Schoeffling played popular, Jake Ryan. After a few years, he quit acting in 1991 due to the lack of opportunities. Moreover, Schoeffling had a growing family with many mouths to feed. He needed to find another profession quickly. He now owns a woodworking shop, producing handcrafted furniture.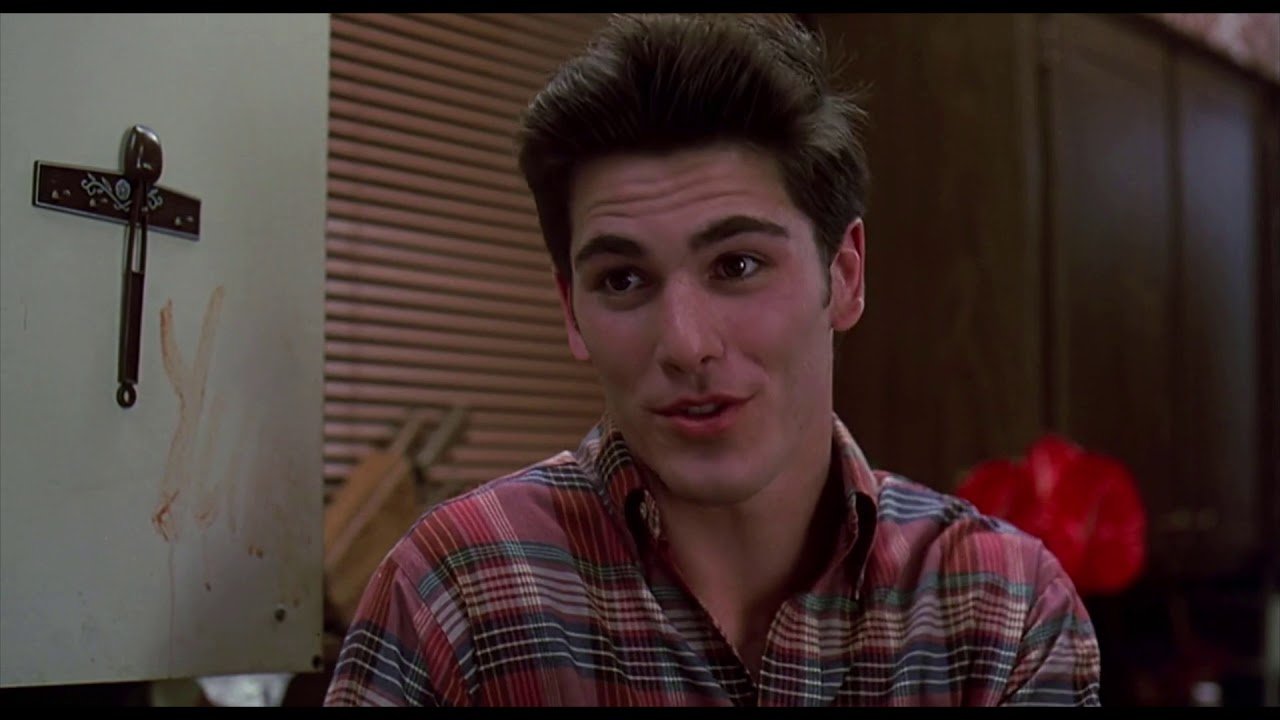 ---
Mike Vitar – Firefighter
Mike Vitar started strong with a handful of notable roles during the 90s. He was a hit in 'The Sandlot,' as well as the two sequels to 'The Mighty Ducks.' In 2002 Vitar became a firefighter and has been a member of the Los Angeles Fire Department ever since. Vitar ran into trouble in 2015, when he and a group of firefighters were charged with battery after assaulting someone. He didn't contest the charges.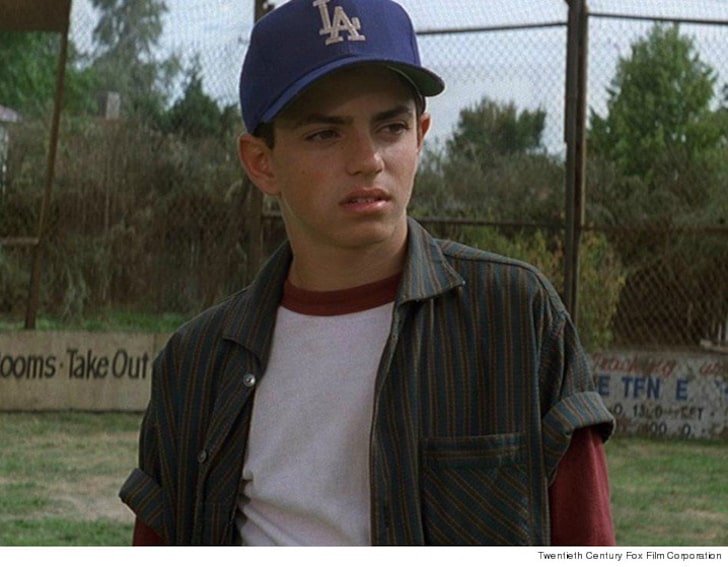 ---
Tom Selleck – Avocado Farmer
Arguably the most iconic mustache in pop culture, Tom Selleck is TV megastar. Winning numerous awards and amassing a fortune from his time on the series 'Magnum PI,' Selleck has begun to relax, spending much more time keeping busy at home. Occasionally there is the rare exception, like acting in 'Blue Bloods.' 
These days, he enjoys the quiet life on his 60-acre Californian ranch and avocado farm formerly owned by Dean Martin. "I like to get outside and work on the ranch, from fixing roads to clearing brush. I hate going to the gym, so sweating outdoors sure beats sitting on a stationary bike. And I work cheaper than anyone I could hire to do it."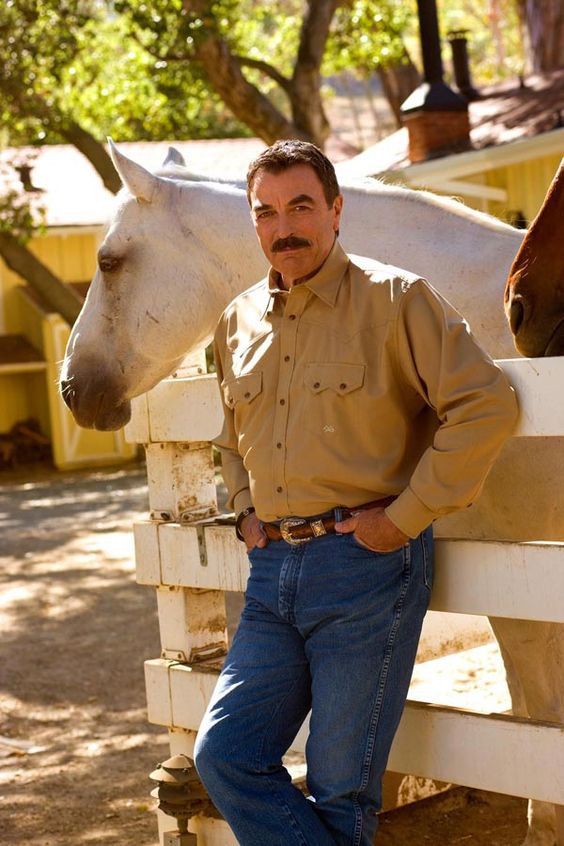 ---
Hayden Christensen – Farmer
Canadian actor Hayden Christensen, became somewhat of a household name after he starred in 'Life as a House' in 2001. He went on to international fame after appearing as Anakin Skywalker in the 'Star Wars' franchise. 'Star Wars' certainly gave Christensen the platform to pave his way in the entertainment world! Between 2006 and 2007, starred in 'Awake' and co-starred in 'Factory Girl.'
He also co-starred with Samuel L. Jackson and Rachel Bilson in the film 'Jumper.' Bilson and Christensen began dating and appeared together in the film 'New York, I Love You.' They became engaged in 2008, and in 2014 their daughter Briar Rose was born. Christensen and Bilson separated in September 2017. Christensen bought a farm in Canada in 2006.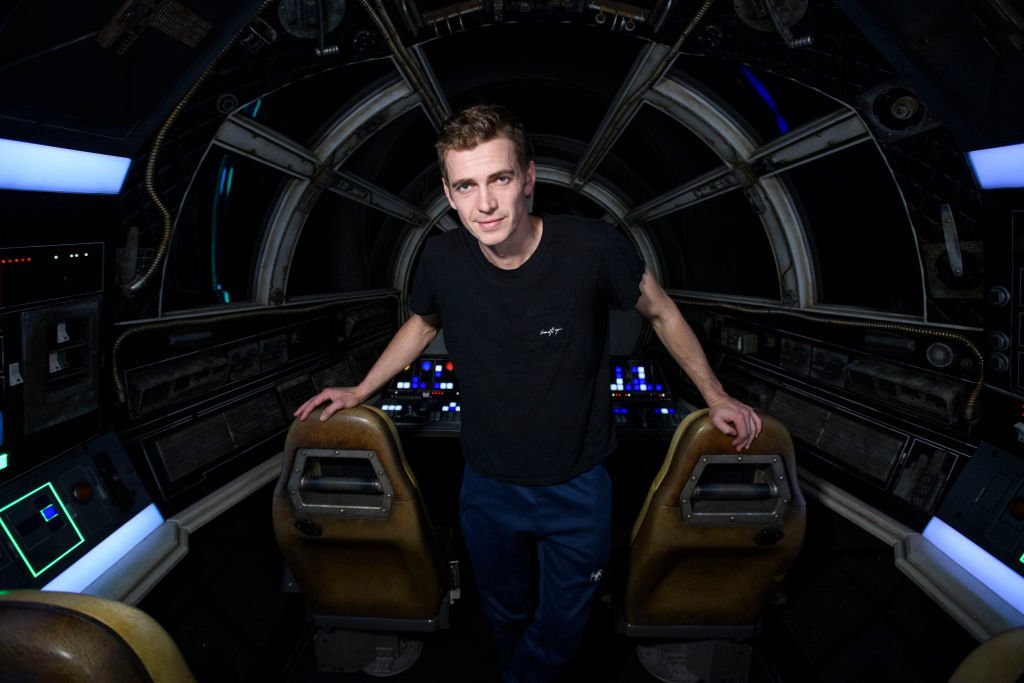 ---
Mara Wilson – Writer
Mara Wilson is best recognized for her roles in the '90s hits 'Mrs. Doubtfire,' 'Matilda,' and the remake of 'Miracle on 34th Street.' In 1994, she was cast in a recurring role as Nikki Petrova on Melrose Place, but the actress found it challenging to get acting roles as she grew out of her "cute" phase following the box-office hits. 
These days, Wilson focuses on her profession as a writer and finds sporadic work as an actress. She appeared in the 2015 comedy-drama film 'Billie Bob Joe' and has a recurring role on the podcast 'Welcome to Night Vale' as 'The Faceless Old Woman Who Secretly Lives in Your Home.' She also has a storytelling show called 'What Are You Afraid Of?'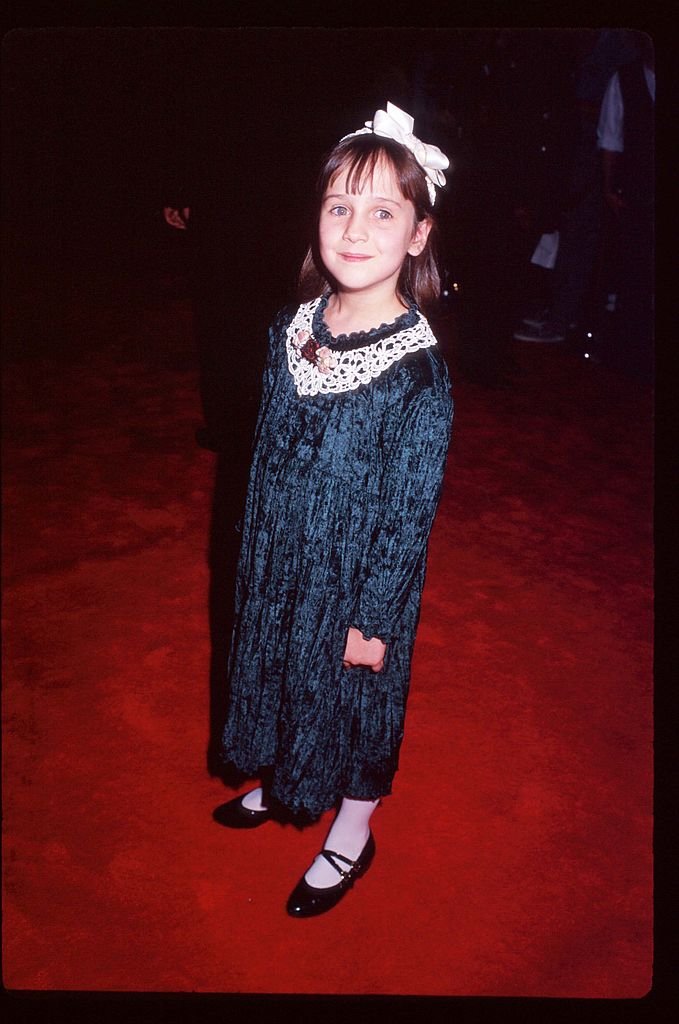 ---
In 2016, Wilson made a brief return to television in a 'Mrs. Doubtfire'-inspired episode of 'Broad City.' She played a waitress in the reenactment of the comical Heimlich scene. That same year, she also voiced the role of Jill Pill, a writer-director anthropomorphic spider, in season 3 of 'BoJack Horseman.'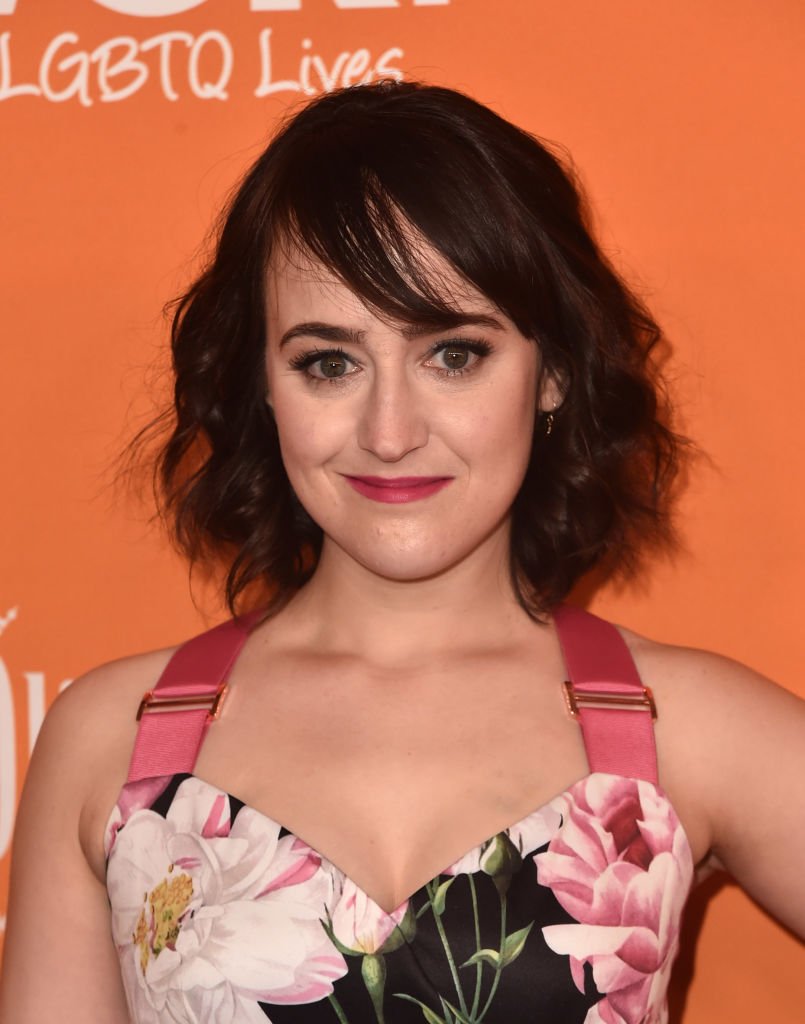 ---
Vanilla Ice – Real Estate
The man behind one of the most iconic one-hit wonders of all time, Vanilla Ice won numerous awards for his hit single "Ice Ice Baby." The artist born Robert Van Winkle traded his rap skills for real estate endeavors. In 2009, Van Winkle started a reality show called 'The Vanilla Ice Project,' which focuses on home renovation. He also published a book, teaching how to be successful in real estate.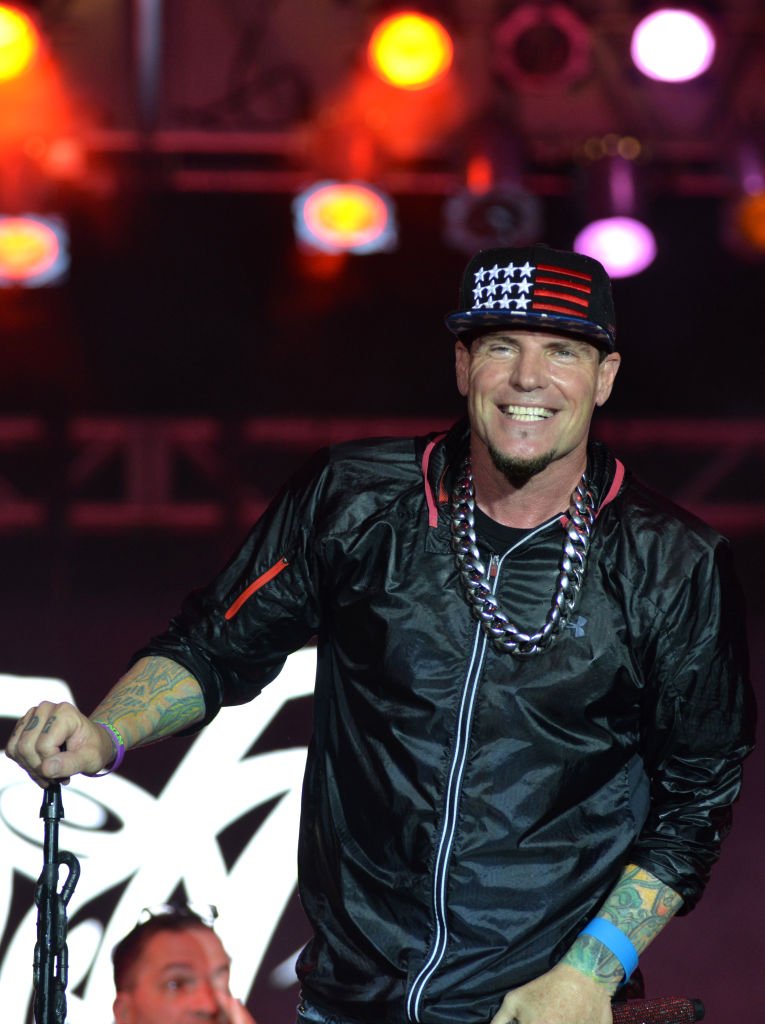 ---
Big Hoss – Heir to Pawn Shop
Better known as "Big Hoss," Richard Corey Harrison is a reality television personality you'll probably recognize from 'Pawn Stars.' Hoss underwent a massive weight transformation between 2010 and 2011, where his weight went from 365 pounds to 250 pounds. Since 2016, Harrison has mostly remained out of the spotlight. 
It may have to do with asking his father and grandfather for a 10 percent partnership in their store. He threatened to take a job at another business, and they gave him 5 percent. Harrison announced his second marriage to Kiki Harrison in July 2017. They divorced in late 2018.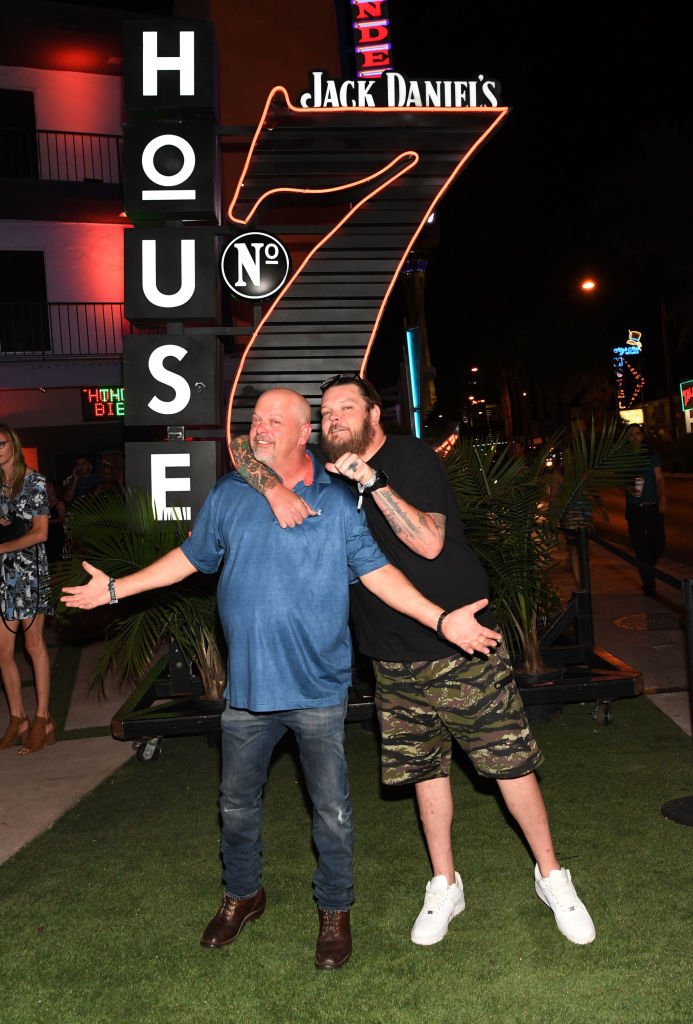 ---
Agnetha Faltskog – Astrologer
Swedish pop group ABBA was one of the biggest bands in the world during the 70s and 80s. After the band's breakup, Agnetha Falskog had a solo career before stepping away from the music industry — until 2004. She bought an isolated country house in Sweden and spent her time focusing on studying astrology, doing yoga, and riding horses.
In 1994, Fältskog's mother committed suicide, and a year later, her father died. She was mostly silent for 13 years, after which she returned to music. In 2004, Fältskog released a new single, "If I Thought You'd Ever Change Your Mind." One week later, her album My Colouring Book, a collection of Fältskog's covers of 1960s classic oldies, was released.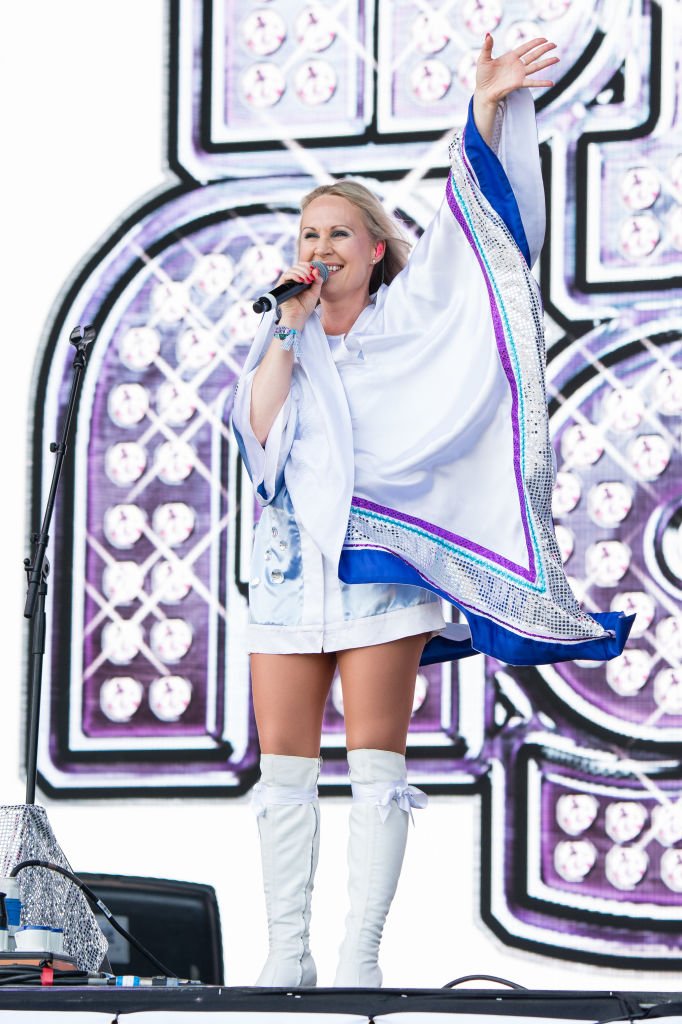 ---
Peter Ostrum – Veterinarian
He played the young, good-hearted Charlie Bucket in 'Willy Wonka and the Chocolate Factory,' however, it was Ostrum's first and last role in Hollywood. While his young face is easily recognized by the millions who have watched the film, decades later his 62-year-old face is not!
Ostrum became interested in horses while filming 'Willy Wonka.' He was particularly influenced by the veterinarian that tended to them. He received his Doctorate of Veterinary Medicine from Cornell University College of Veterinary Medicine in 1984. He resides in New York state and works as a vet specializing in large animals.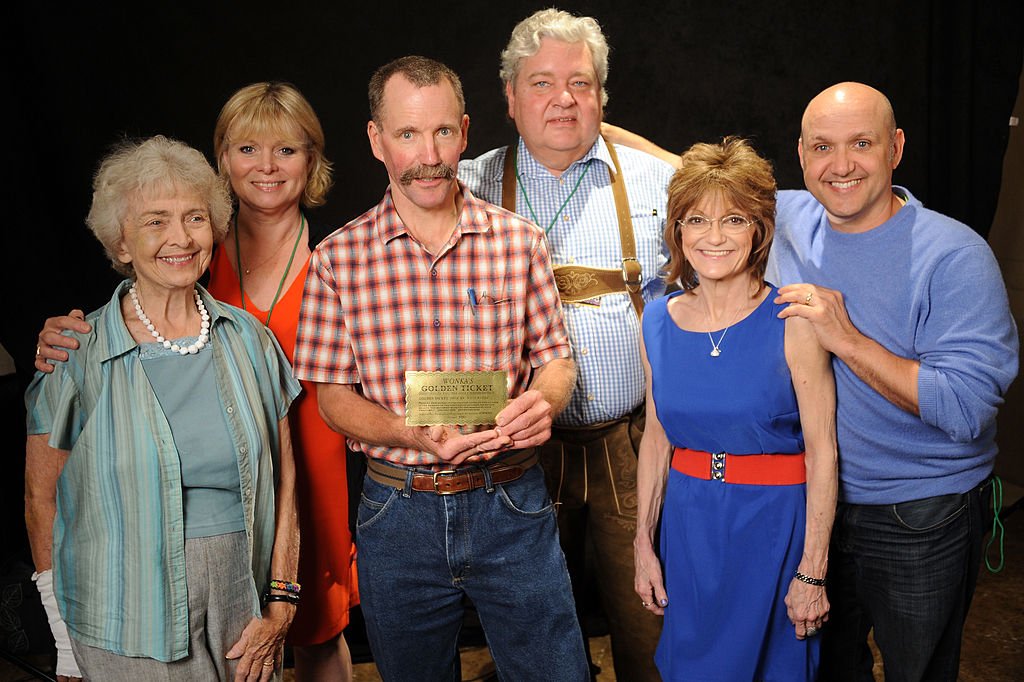 ---
Jonathan Taylor Thomas – Columbia Graduate
Jonathan Taylor Thomas voiced the role of Simba in 'The Lion King,' and played Tim Allen's son on ABC's sitcom, 'Home Improvement.' After seven successful seven years on the sitcom, he decided to leave in 1998. Thomas ultimately left Hollywood altogether to focus on his studies. He enrolled at Harvard University and spent his third year at St Andrews University in Scotland. He switched to Columbia University, where he completed his degree.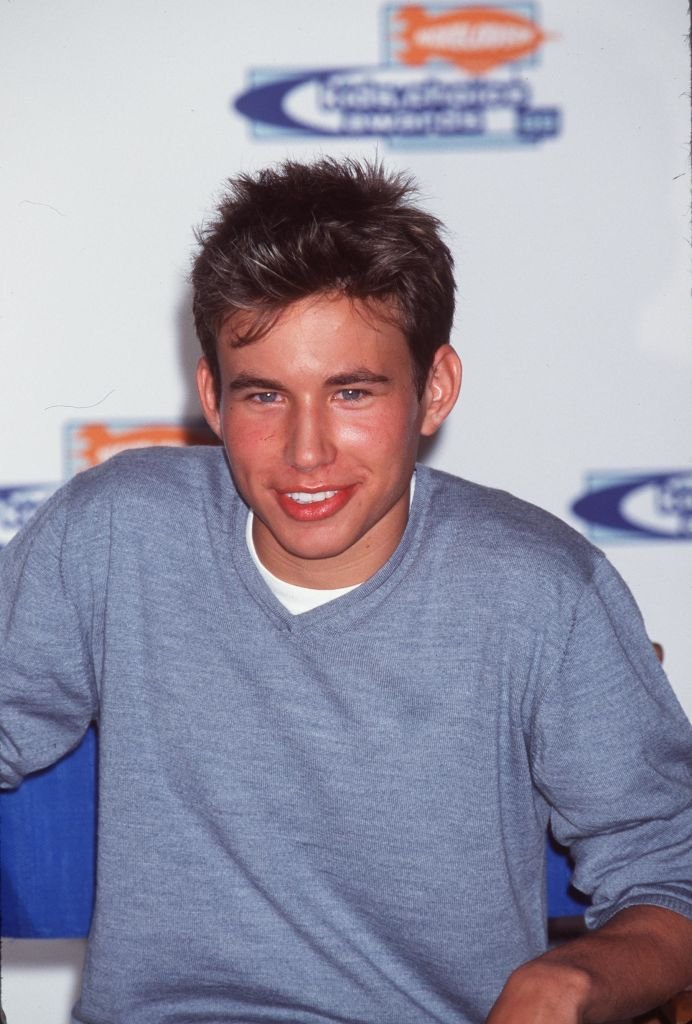 ---
WE SAVED THE BEST (AND POSSIBLY SADDEST) FOR LAST
The actor, who rose to stardom in some of the greatest comic-books-turned-movies recently announced that he wouldn't be taking on any new projects. Instead, he wants to spend more time with his wife and children in Australia. Who's leaving us high and dry for down under? Thor of Ragnarok! Also known as Chris Hemsworth.
"This year, I probably won't shoot anything," Hemsworth shared. "I just want to be at home now with my kids."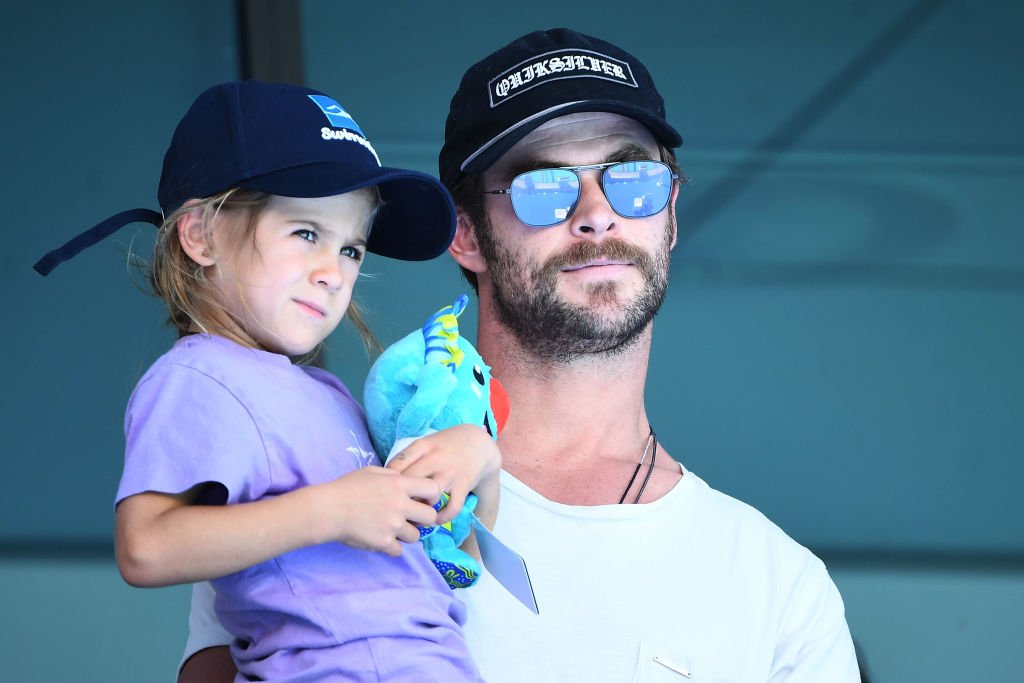 ---
Hemsworth has several movies that are scheduled for release in 2019. Apart from 'Avengers: Endgame' and 'Men in Black: International.' there is the film 'Dhaka' and a cameo in Kevin Smith's 'Jay and Silent Bob' reboot. Hemsworth hasn't completely ruled out taking on projects in 2020. He did say that he is done "chasing" films, though.
He does have plans to work on projects closer to home so he can spend as much time with his family as possible. That could mean the end of Hemsworth's blockbuster days. We're keeping our fingers crossed that his time with Marvel isn't over yet.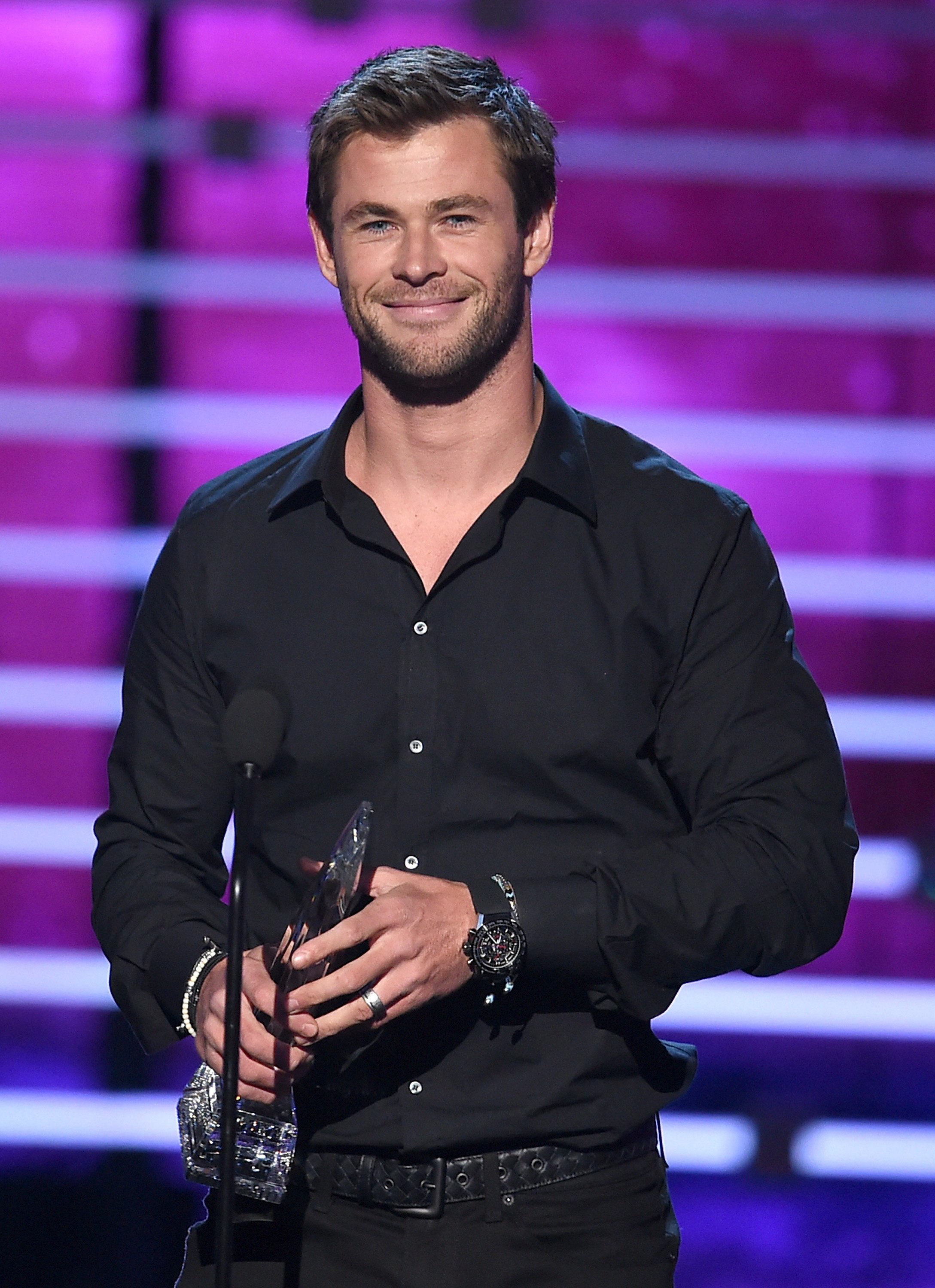 ---
Who has retired, or semi-retired, from acting, the limelight, and Hollywood that you miss the most? Who should make a comeback, or who shouldn't? Are there any actors you think should retire that haven't? Tell us in the comments section below!
Source: Ninja Journalist, Wikipedia