Jared Leto Is Totally Breathtaking As The Living Vampire in Morbius
The first trailer of the new Sony Pictures movie Morbius has been released. This is Jared Leto's latest attempt at creating a strong character in a movie based on comics, and to keep this role for the sequel (unlike his unsuccessful attempt with the Joker).
Besides, the latest Morbius trailer revealed a possible Tom Holland cameo in the movie. So after the trailer premiered, fans have had lots of questions, and someone needs to answer them.
So will Tom Holland appear in Morbius with Jared Leto? And what about the Sinister Six's presence in Morbius? Is Sony's movie indeed connected to the MCU... or not? And most important: how doesn't Jared Leto age?! In this article we'll try to give you answers to several intriguing questions. 
1. Who is Morbius?
First of all, Michael Morbius is a Marvel supervillain. He first appeared in the comic book The Amazing Spider-Man #101 and since then he was present for many years after. 
Second of all, Morbius is a Nobel-prize winning biologist who had a rare blood disease. Searching for a cure he accidentally transformed into a vampire. Though, let's say... into the king of vampires. Because, third of all, Morbius isn't a classical vampire. As you know vampires are dead people who were resurrected, but Michael Morbius' character never really died. 
And here comes the interesting fact about Marvel: back in the days when Morbius was introduced, horror elements weren't allowed in comic books. Yep, resurrecting people from dead was horrifying enough to be restricted. That's why Marvel found a way to get around that and created... yeah, The Living Vampire. Smart, isn't it? 
Moving on from the morbid idea of resurrections and vampires lets move to the next part of this article. A sweet one.
2. All we need is love…
There will be a love story in Morbius! Jared Leto's character will have a fiance in his next movie. In the first trailer, we can see a young woman who is known to be Martine Bancroft played by Adria Arjona. Remember True Detective Season 2?
Martine Bancroft is Michael Morbius' beloved who helps him fight against his rare blood disease but obviously, as you already know from the trailer the couple fails in doing that… Martine wants to cure Morbius even after he becomes the Living Vampire but according to comic books they fail again and Morbius' fiancee becomes a vampire too. Will that happen in the movie?
3. The cast
Just before we get to the Spider-Man and other references in the Morbius trailer we can't pass by this one brilliant thing about the upcoming movie. And boy is it amazing!
The eleventh incarnation of Doctor Who - Matt Smith will play the villainous character Loxias Crown who has the same disease as Morbius. The star of Fast & Furious Tyrese Gibson will join the cast as FBI agent Simon Stroud to hunt the Vampire, Jared Harris who you may remember from the HBO Chernobyl series will feature as Morbius' friend and mentor. J. K. Simmons who clearly doesn't need any presentation will return as J. Jonah Jameson (who also clearly doesn't need any presentation). 
And finally... Michael Keaton! Yes, he appeared in the last few seconds of the first trailer and for some reason, they haven't put him on the cast list yet! Was that to make his presence a surprise? Or to hide the huge hint that Vulture and the Sinister Six will somehow be present in the movie? And maybe his presence is not the only one that's hidden? Maybe Tom Holland's presence is hidden too? It's time to talk about the major easter egg that was present in the trailer. The Spider-Man easter egg.
4. Sony, Marvel, and Spider-Man
As many of you might remember there was a deal reached in late September 2019 between Sony Pictures and Marvel Studios (or better to say now - Disney). According to it, Sony has the rights to Spider-Man as a character and Marvel has the right to only make 2 more movies with the Spider. So… Sony can't affect the MCU Spider-Man movies, while the MCU Spider-Man movies can affect Sony's. 
As crazy as it is, all of us have the same question on our minds: is there a chance that Tom Holland will appear in the movie? Or Tobey Maguire, maybe? Cause you remember the poster from the trailer, right? If you were attentive enough you'd gather that it was Tobey Maguire's Spider-Man. Not Tom Holland or Andrew Garfield.
But the title "Murderer" leads us to the ending of Spider-Man Homecoming, where Peter Parker's identity is publicly revealed and blackened. So... Will Spider-Man appear in Morbius? And which actor will perform him?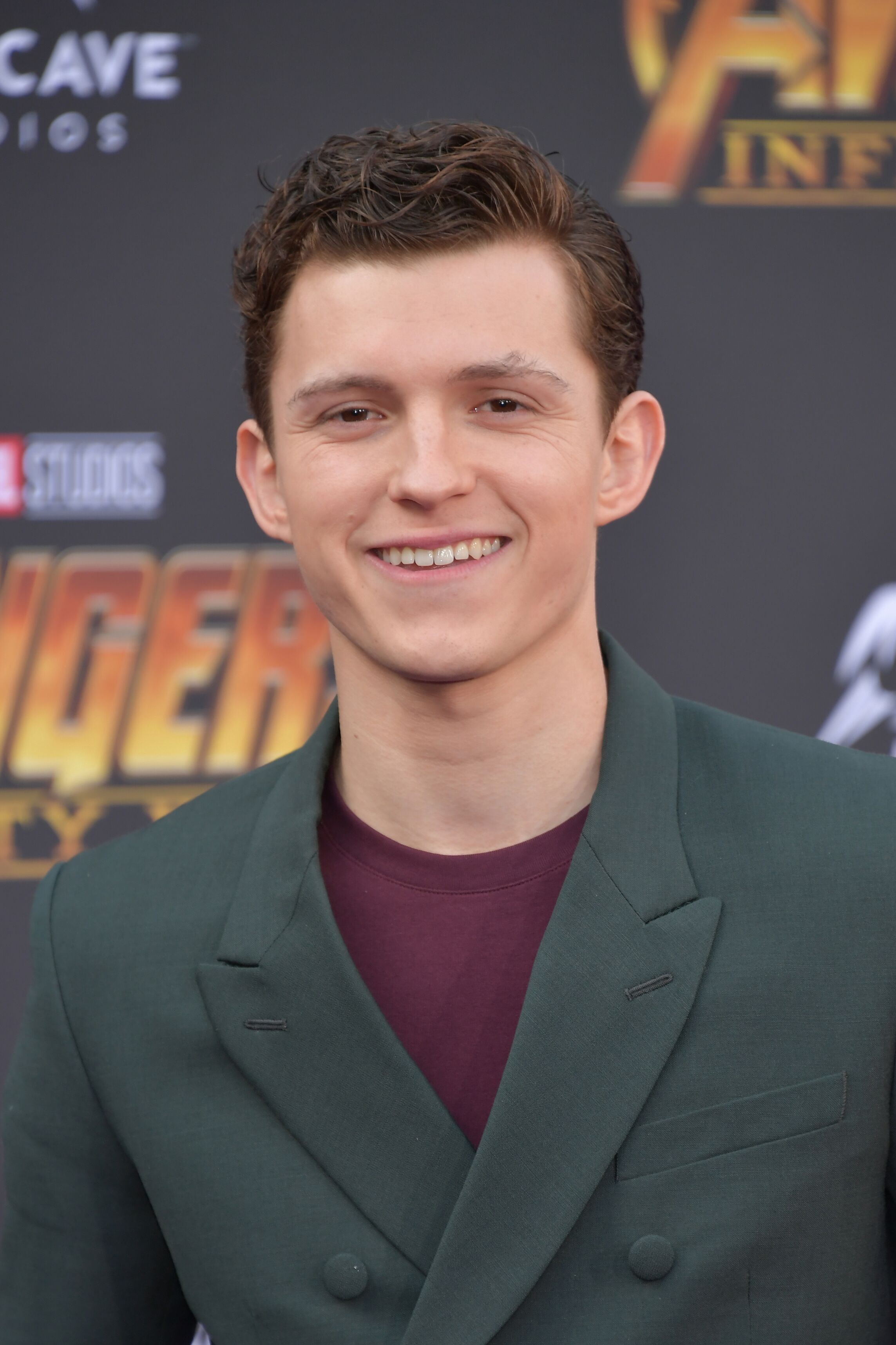 Okay, there is a chance that Tom Holland can star in Morbius as nobody knows all the details between the studios' agreement except the studios themselves. And for sure you remember the rumors about Tom Holland's presence in the next Venom movie (which also belongs to Sony Pictures). So this is our prediction: it can be that Tom Holland can appear in Morbius. Because why not? And what do you guys think?
5. Jared Leto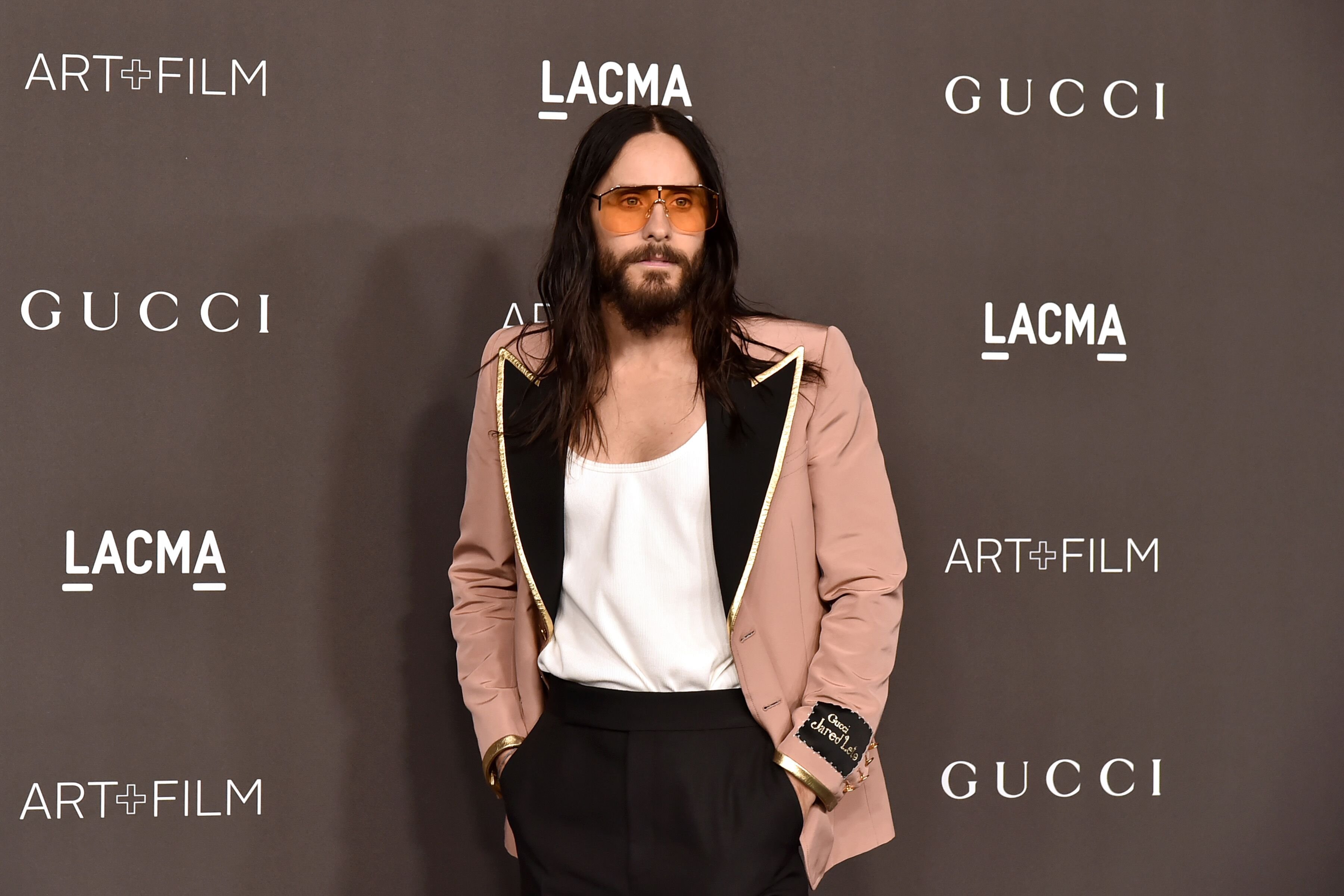 Before we end this article let's remember once again that the main star of Morbius is, of course, Jared Leto. And despite all the rumors and secret deals of the big studios, Jared seems to be doing really well. Just look at this photo:
All of them were made at the beginning of 2020. He turned 48 at the end of December. FORTY. EIGHT. Seriously, is that even possible for a regular human? He says it's all about his sports activities and vegan diet, but you know what? We have one theory. Jared Leto isn't human. He's something more than human. And maybe, just MAYBE, he was born to play Morbius The Living Vampire. Maybe he is The Living non-aging Vampire, huh?