Behind-the-scenes Of The Super Bowl Halftime Show Prep
Which celeb got injured during the preparation for the Super Bowl Halftime Show? Is everyone singing and playing live? Whose guitar received a lot of complaints from the viewers? Let's take a look at the preparation for the most anticipated short stadium performance of the year!
Making of the set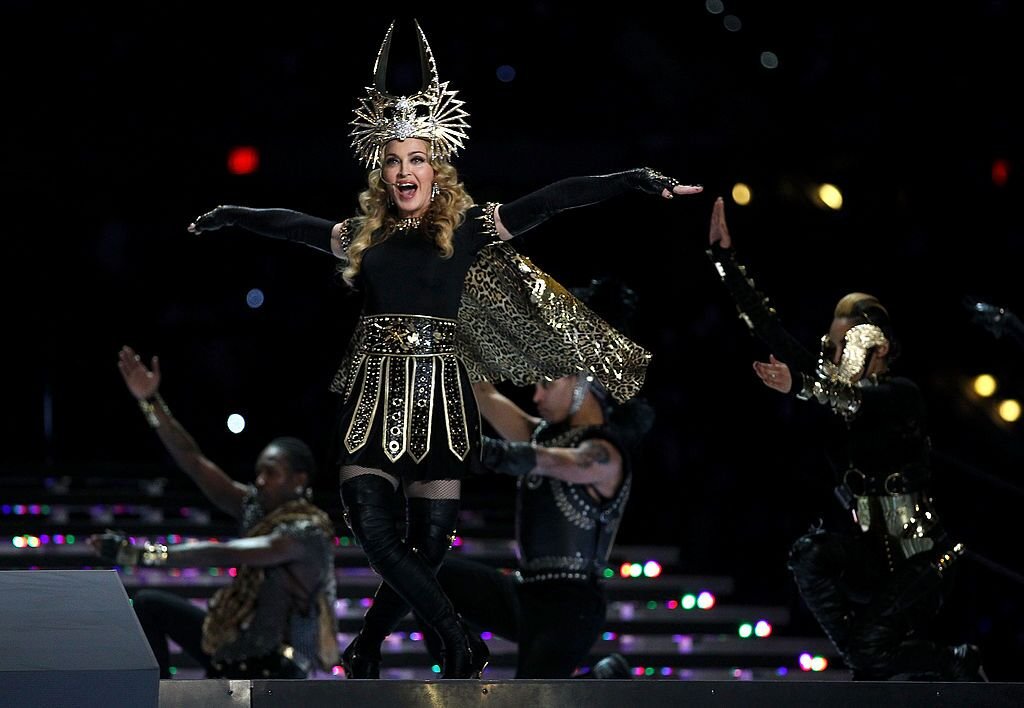 This "break" was initially used for grabbing another beer, but now the Super Bowl Halftime Show attracts even more viewers than the game itself! According to Patrick Baltzell, a former sound engineer of the Super Bowl, the whole music show has to be put on the field in six minutes.
Yes, six minutes to build the stage, get everything connected and plugged in, and make it look and sound good from any seat of the stadium. Crazy, right? Before the Super Bowl halftime show in 2007, a crew member told a reporter that "we rehearsed moving the set more than Prince rehearsed the music."
Every arena is different and thus needs a special approach. To deliver the perfect Super Bowl Halftime Show in February, the team starts preparation in June. Can you imagine it? 8 months of work for a 14-minute-long performance. And in the end, no one even knows your name, as all glory goes to the artist! 
The creative part starts in September. First, the NFL together with entertainment strategists hires the halftime talents. Then the producers and artists get together to develop a show concept and program. The task of taking the very best hits and fitting them into a highly energetic 14 minutes is quite challenging. And if there's more than one headliner, you have to share the spotlight fairly… Well, we certainly don't envy the team!
Once the songs are picked, they go to planning the scenery, cast, special effects, etc. And the most important question for the artist is: what can we do to raise the bar and make the show bigger than the last one? How does one make it to the top-10 best performances in Super Bowl history? The show must be planned in detail by December to start building exclusive Super Bowl stages. And the production costs can get over 10 million dollars!
Performers' preparation routine
Even if you're a world-known celeb like Beyonce or Prince, you still have to go through months of preparation to rock the Super Bowl. And yes, U2 and Madonna did get nervous, although they've already gathered arenas all over the globe. But for this show you can't let anything go wrong, there's no chance to improvise. The pressure to make a career-defining performance for the massive audience from 180 countries is something every Super Bowl artist experiences.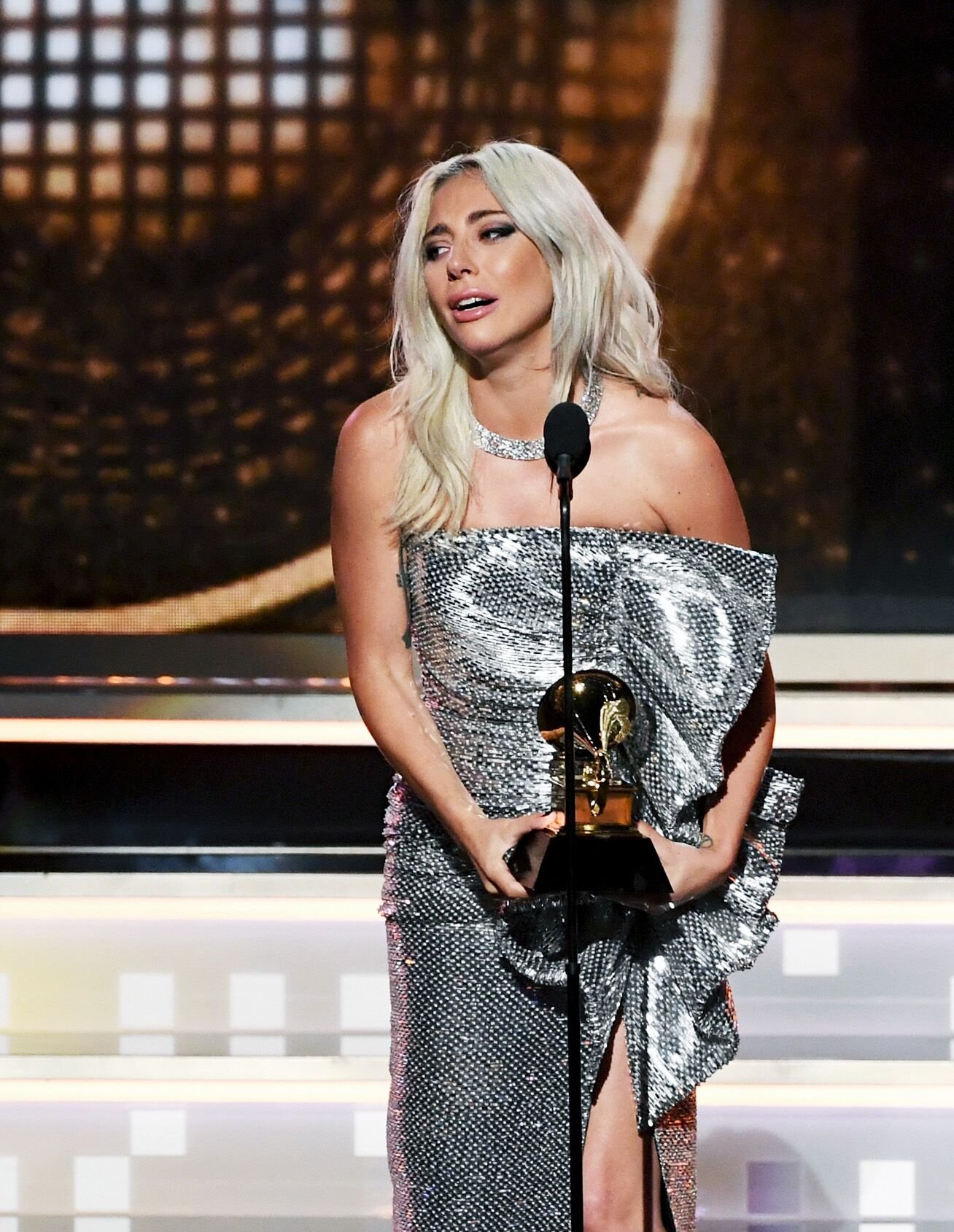 Lady Gaga said that she was planning her performance since she was 4, J Lo called The Super Bowl her whole life's dream, and according to Shakira "it's like the Holy Grail of the entertainment industry." So yes, everyone is doing their best to impress and make history.
The character of the event demands incredible energy and intense choreographed dance routines. So how are the performers getting ready for their iconic gig? Katy Perry revealed she texted Bruno Mars for tips on pulling out a killer performance and studied Beyonce and Madonna's shows. 
Reportedly, Perry had been receiving physical therapy for her knees, acupuncture, massages, and steam for her voice to get in the best shape for the Super Bowl. The singer made a documentary from over 100 hours of footage that perfectly shows the preparation and the nerve it took to deliver her performance.
Lady Gaga said she was high on adrenaline while preparing for the show and she was working out every day. 
"I also do versa-climbing while I sing, and I sing while I do it. Because the show is full-on cardio, [as are] my performances most of the time. So, it's cardio while singing."
Madonna, who was 53 when she delivered the Halftime show in 2012, said she never tried so hard to reach perfection. 
"In over 25 years of performing that I've done, I have never worked so hard or been so scrupulous or detail-oriented or freaked out as much as I have ... trying to make the most major show at this Super Bowl."
But not everything went smoothly for her: the singer suffered from a hamstring injury in what could have jeopardized her big moment. Because of a mishap Madonna had at rehearsal, she not only hurt her leg but also got a knock to her nose. She confessed to have felt as one of the football players with all the warmups and tapings and ultrasounds she had to do.
Jennifer Lopez started rehearsing as soon as she got the call from the NFL and wiped her tears of happiness. She said she's aiming to give the best Super Bowl ever, and it would clearly have a Latino character. A known hard worker, J Lo hardly ever takes a day off from her workouts, regardless of what's going on. And of course, she sticks to her diet no matter what.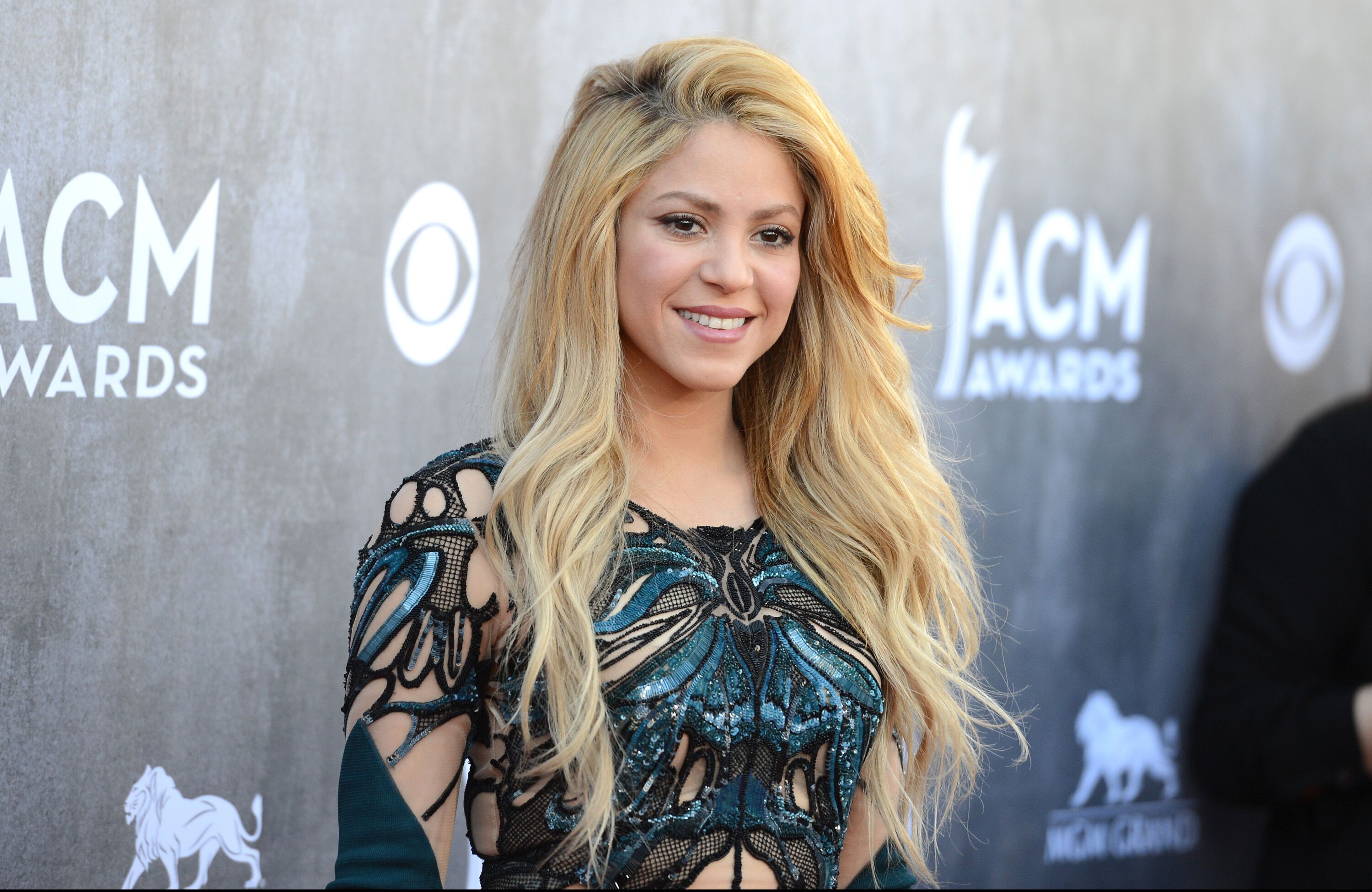 Lopez' fellow singer Shakira will be rocking the Super Bowl stage on her 43rd birthday with "a small party for 100 million people." To make that party jaw-dropping, the singer practices six days a week, leaving Sundays to relax and focus. Shakira's personal trainer said her pre-show workouts are mostly dance-based cardio training. She uses a heart rate monitor while exercising, and a body composition analyzer to see skeletal muscle mass and body fat percentage. As for her diet, Shakira eats small meals every three hours to make sure she doesn't run out of fuel. She has "little to no sugar, no dairy, balanced meals with lots of fresh vegetables and fish."
Reportedly, J Lo and Shakira were having some trouble fitting their set into the time constraints. It's tough to share the limelight, and when you have as many hits to choose from as these two, it's sure to get a little tricky. But some insiders shared that Jennifer was forced into sharing the performance with Shakira, as she first believed that she'd be the only headliner.
And that's what we call the show!
Is it possible to make a show live with all the intense dancing and dangerous elements? Do the artists lip-sync during their halftime performance? Well, it depends. Most of the vocals are live, but background vocals are always pre-recorded. And the same thing can be said about the band.
Remember the fuss about Red Hot Chili Peppers rocking hard with their guitars unplugged? Still, their show with Bruno Mars attracted 115.3 million viewers, the most of any halftime show ever and almost 4 million more than the game itself. 
Most of the bands for the show are pre-recorded, but The Rolling Stones in Detroit was an absolute exception. Mick Jagger and Co. refused to do any backing tracks to have a live sound. So the team not only had to push their stage out in six minutes but also connect it all up with actual drum and guitar mics, keyboard inputs, the whole shabang!
Prince's guitar was live, too, as well as Bruce Springsteen's sax and guitar. As for Madonna, everything but the vocals were tracked, although the pop diva is an excellent lip-syncer. And another fan of live shows, Katy Perry, had some really difficult parts when she was flying. Katy got nervous thinking that something could go wrong, so she pre-recorded the parts, and the team used it to back her up.
With an attempt to create something unique, the artists go beyond their own limits and team up with the best. Diana Ross had the iconic exit from the show, using a traditional flying device - yes, a helicopter. So, she has every right to say she was flying at the Superbowl before it became mainstream.
Lady Gaga pre-recorded her flight down from the stadium roof, but still it was spectacular. And she simply disappeared at the end of her set, leaving the audience speechless. Katy Perry managed to wear four costumes during her 12-minute performance and was apparently terrified while singing "Firework" in the air with actual fireworks around her. And, of course, riding a giant metallic tiger was something that no one has ever done before.
During the 50th halftime show with Coldplay and Bruno Mars, Beyonce went out of the stage limits. She and her dancers got started on the field in their serious heels, and they probably left some damage to the playing field right in the middle of the game. Madonna turned to the multimedia studio Moment Factory for the 3-D visual effects. The entire visual ensemble required 32 HD projectors and about 10-12 team members on the field at any given time.
Everything had to be put together seamlessly for an immersive experience, and it was! Still, the most difficult show in the history was made for and by Prince. His performance is considered the gold standard for halftime sets. Prince was nuts about sound, and he felt incredibly confident singing "Purple Rain" in the torrential storm.
The messages they spread
Of course, the main purpose of the halftime show is entertainment, but most artists use the opportunity to spread an important message, and each celeb has their own one. 
U2, who performed in 2002, paid tribute to victims of September 11t attacks. Justin Timberlake in 2018 made a tribute to Minnesota-native Prince. Beyonce's show was considered somewhat political when she performed "Formation" with dancers in Black Panther-inspired outfits. Was it a Black Power salute?
Katy Perry said that she was all about female empowerment, uplifting people's spirit, and inspiring people to find their own voice. And of course, Shakira and J Lo are making a Latino manifesto. As Shakira shared:
"I think the message is gonna be "Listen, I'm a woman. I'm a Latina. It wasn't easy for me to get to where I am. And being at the Super Bowl is the proof that everything is possible."
What about the money?
So, with all these incredible efforts and months of preparation, how much are the artists paid? To our greatest surprise, The NFL does not pay halftime show performers an appearance fee, though it covers all expenses for the performers, their band members, management, technical crew, security personnel, family, and friends. And all these expenses need huge budgets. The estimated reimbursement for Beyonce's appearance was around $600,000!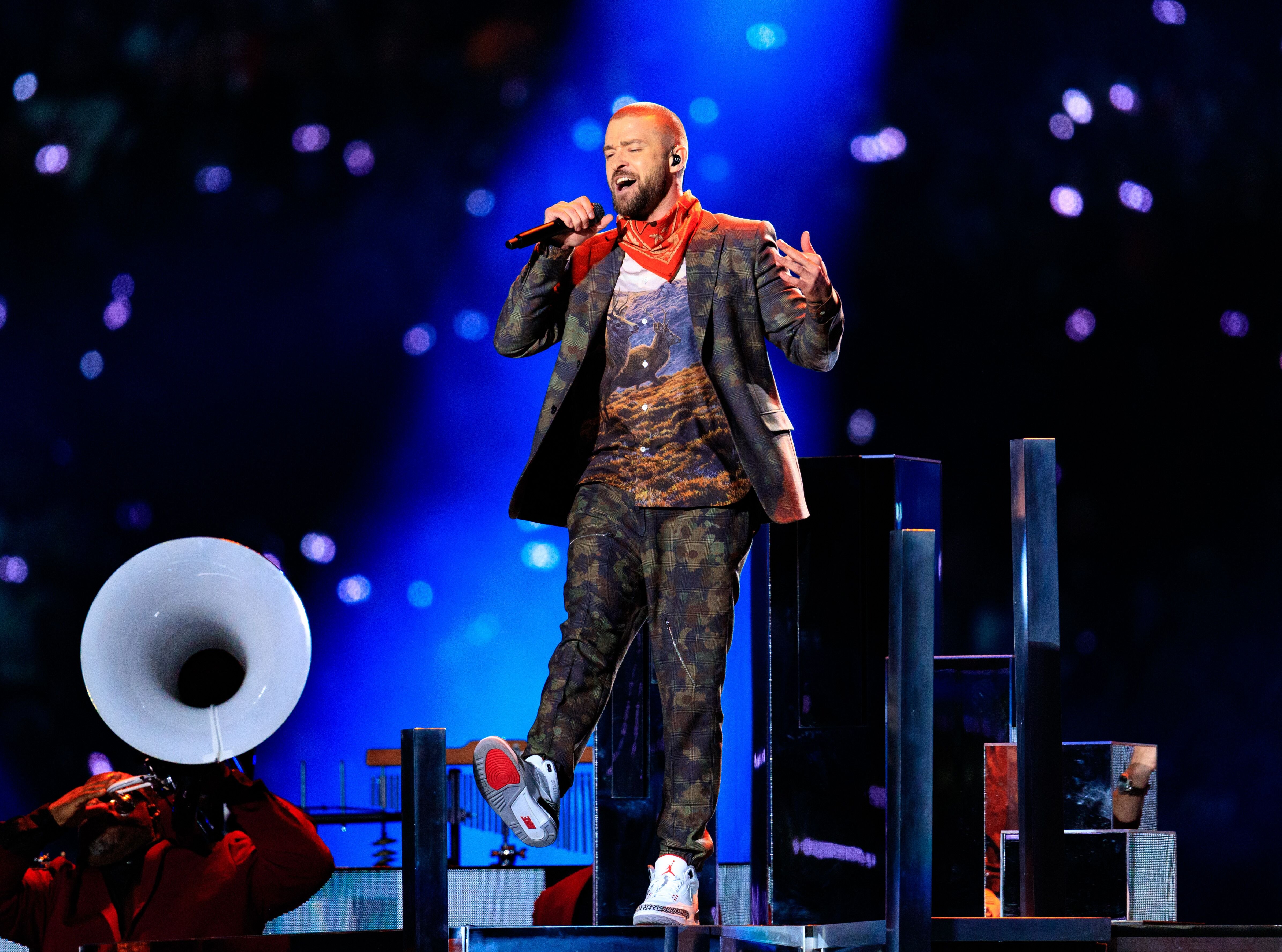 But why do the artists work for free? Well, it's the honor, the access to a 100 million audience and the platform for self-promotion. Justin Timberlake released his album "Man of the Woods" two days before his halftime performance, and Beyonce sang "Formation" on the arena the day after it officially went public.
Fame or shame?
As any other event, the Super Bowl halftime show has its own share of cringe moments, and we cannot help but mention a few of them. Believe it or not, but "the gold standard of halftime sets", Prince, was the reason for the numerous complaints that CBS received. But what could go wrong with this perfect guy?
Well, the viewers claimed that Prince's guitar, shaped like his name symbol, was weirdly sexual when he was shown in silhouette through a pale backdrop. Another moment which is hard to understand was M.I.A.'s gesture during her performance with Madonna and Nicki Minaj. The artist flipped the bird for no apparent reason, and NBC was the one to apologize for that. What was she even thinking?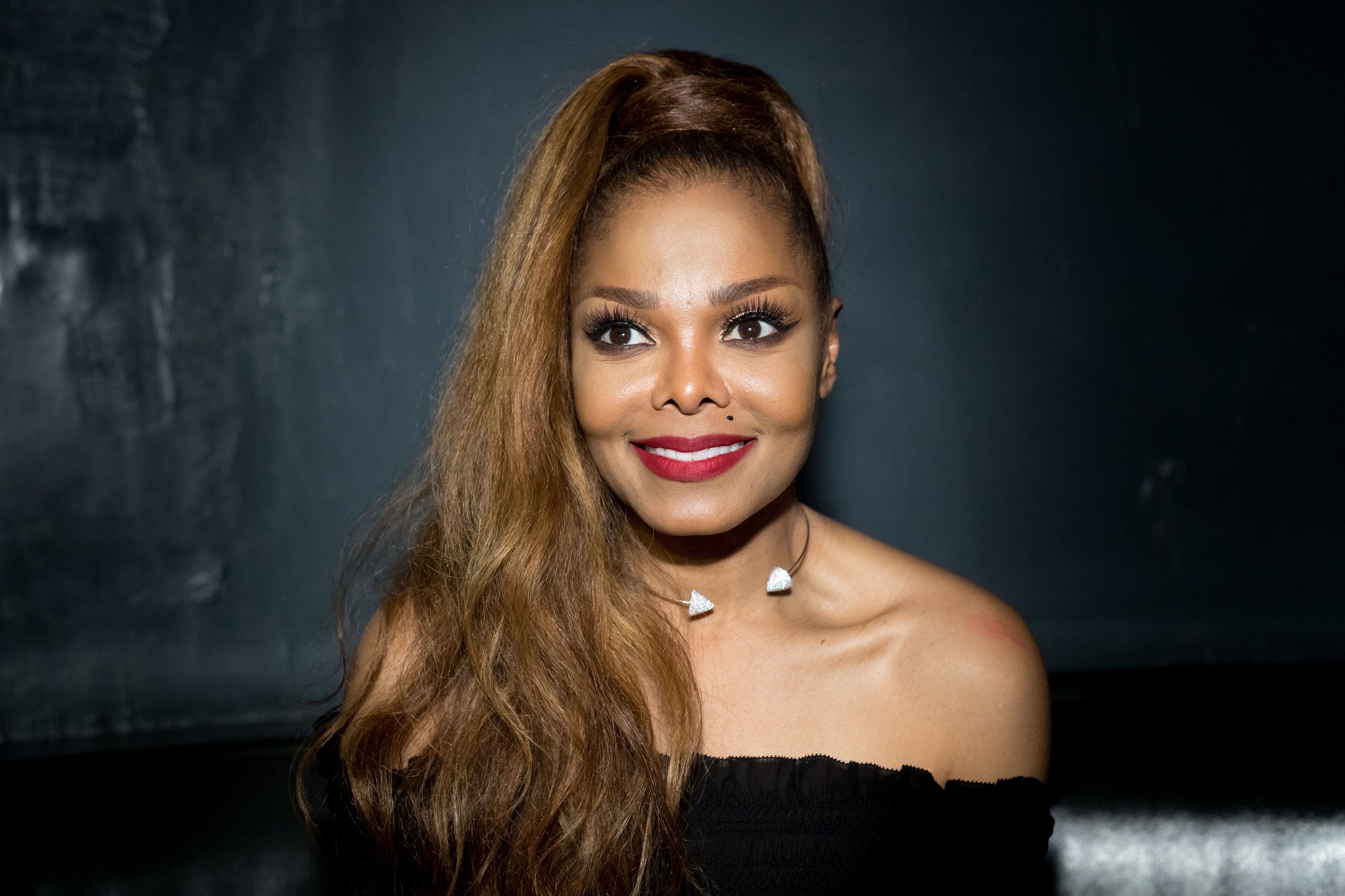 And last, but apparently not least, was the epic finale of 2004's show featuring Justin Timberlake and Janet Jackson. With a swipe of Timberlake's hand, Jackson's right nipple was televised for 9/16ths of a second! The infamous "wardrobe malfunction" became an integral part of the American lexicon. And almost every Super Bowl female performer since Janet reassured the media that "there will be no wardrobe malfunction".
The incident contributed to the growth of digital video recorders, the rise of YouTube, and of course, the expansion of the networks' use of several-second broadcast delays during live events.