Justin Chambers Says His Final Goodbyes to Grey's Anatomy
One of the longtime stars of the hyper-successful Grey's Anatomy has decided that it is time to close that chapter of his life. We're going to take a look back at some of the most pivotal moments in defining this role for Justin Chambers.
Why did Justin Chambers have to lock himself up in a clinic? What did he have to go through for his role in Grey's Anatomy? And most importantly, what's gonna happen to the show after Justin leaves?
---
A difficult childhood
Justin Chambers was born in a big family; he was one of five children and couldn't even dream that one day half the US would recognize his face anywhere. The beginning of his life was challenging, he basically spent most of his childhood with his fraternal twin. They reportedly fought multiple cases of pneumonia, which was the reason why the two boys spent lengthy periods of time in oxygen tents. The long hours spent with his brother made them closer.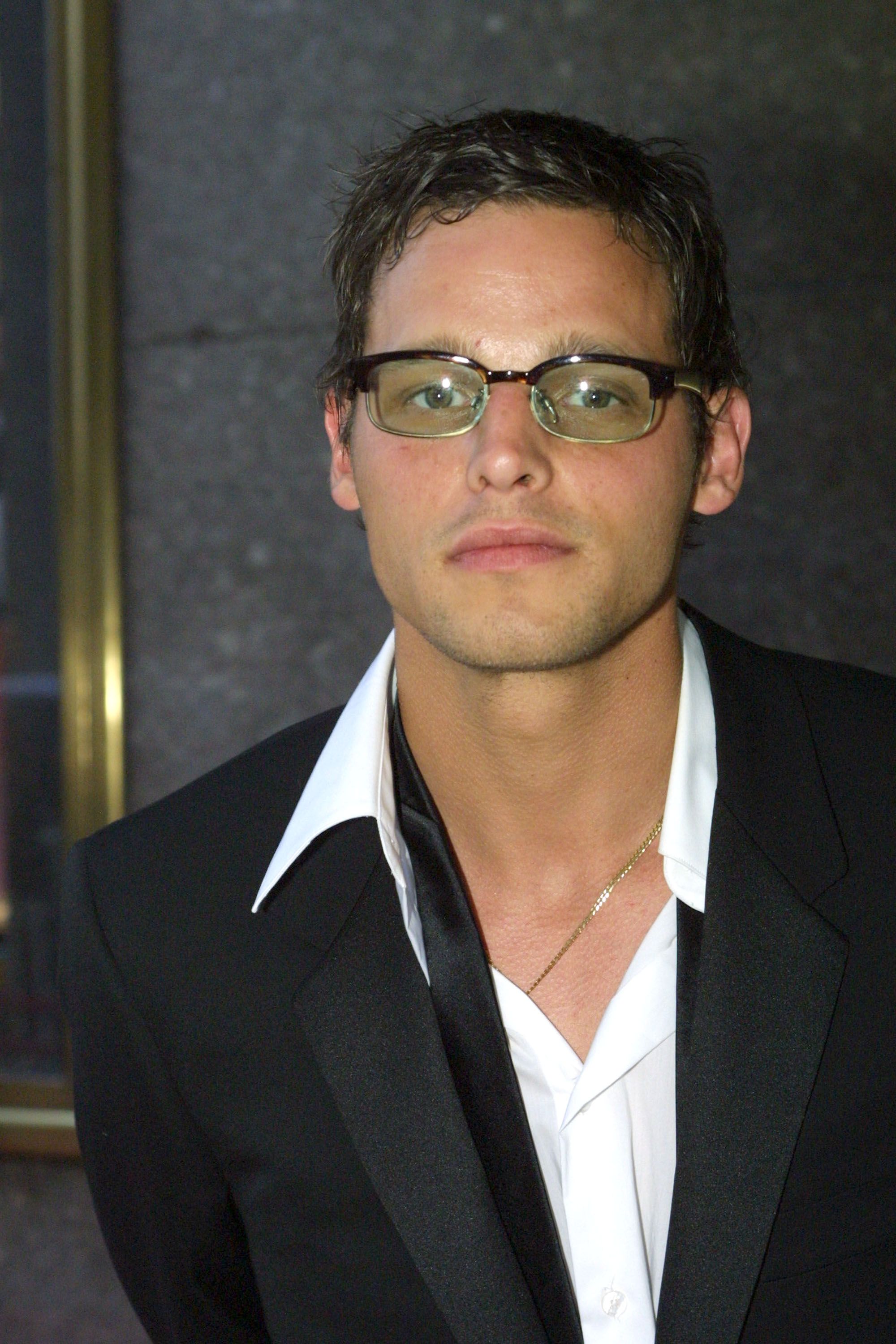 ---
Family always came first for Justin; and back in 2010, in an interview with the New York Post, he said that he was not interested in becoming a leading man in Hollywood, as he was much more focused on his family. He even said that he dreamt of opening a furniture store with his brother!
It's no surprise that when Justin Chambers was a child, he dreamt of becoming... a dentist instead of a star! Well, he did become a doctor, only an on-screen one, and a surgeon, not a dentist.
He started off in a completely different way...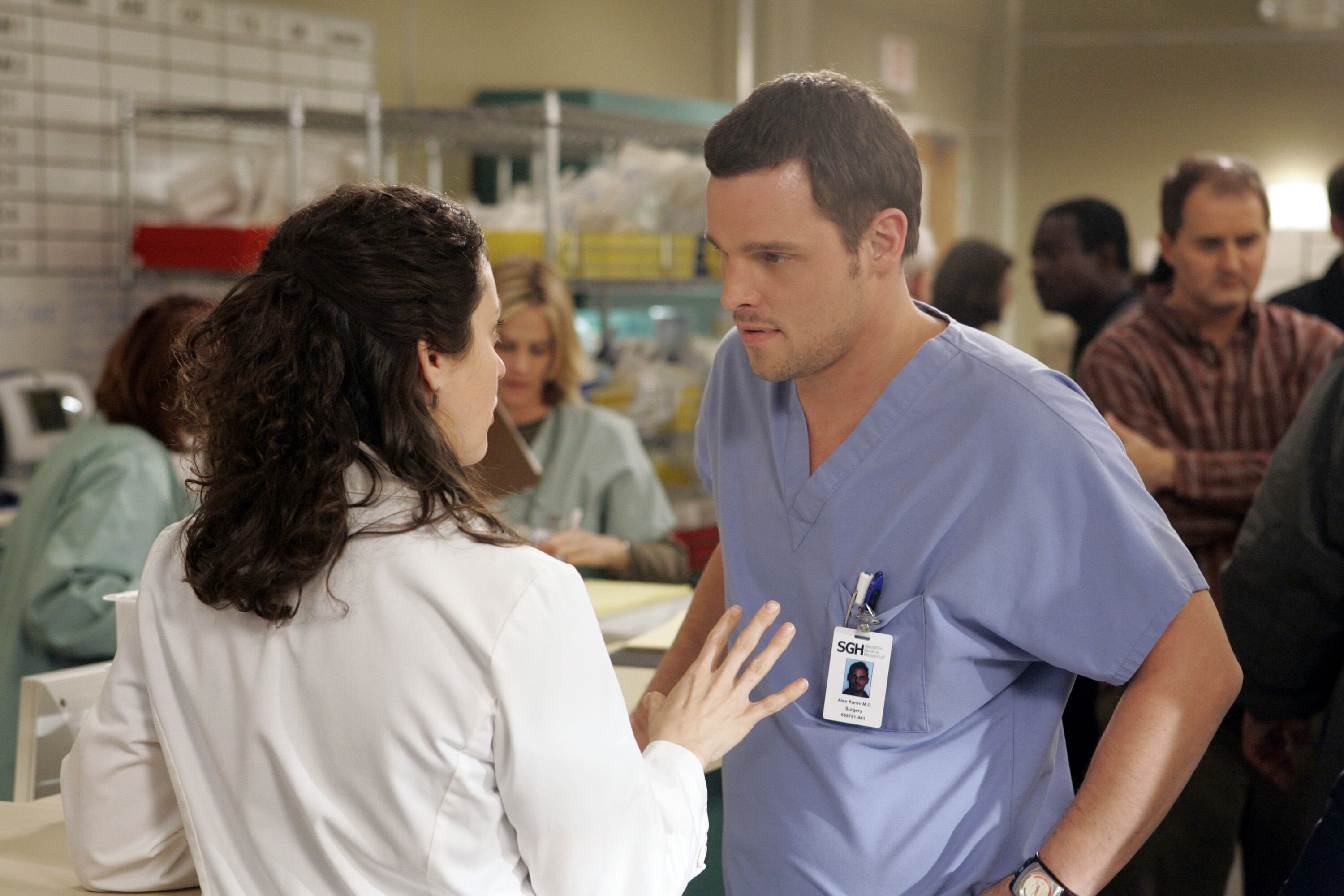 ---
Now it's hard to imagine Chambers as anyone else besides Alex Karev, but there were times when he would pose for Armani and Calvin Klein. According to his IMDb page, Chambers was "discovered by a modeling scout in a Paris Metro station," and went on to have a successful career throughout Europe, Japan, and the United States. Everything was going well, but, according to Justin himself, he doesn't really look like a model.
---
He joked about this during an interview with East Bay Times.
"I don't look like a model in real life," he said. "I'd go in for shoots and they thought I was the delivery boy — (but) I pulled it off for a while."
At this period of life, future doctor Karev not only just reached success as a model, but also met the love of his life. At the modeling agency, he met this girl named Keisha, who worked as a model booker there. They haven't separated since then.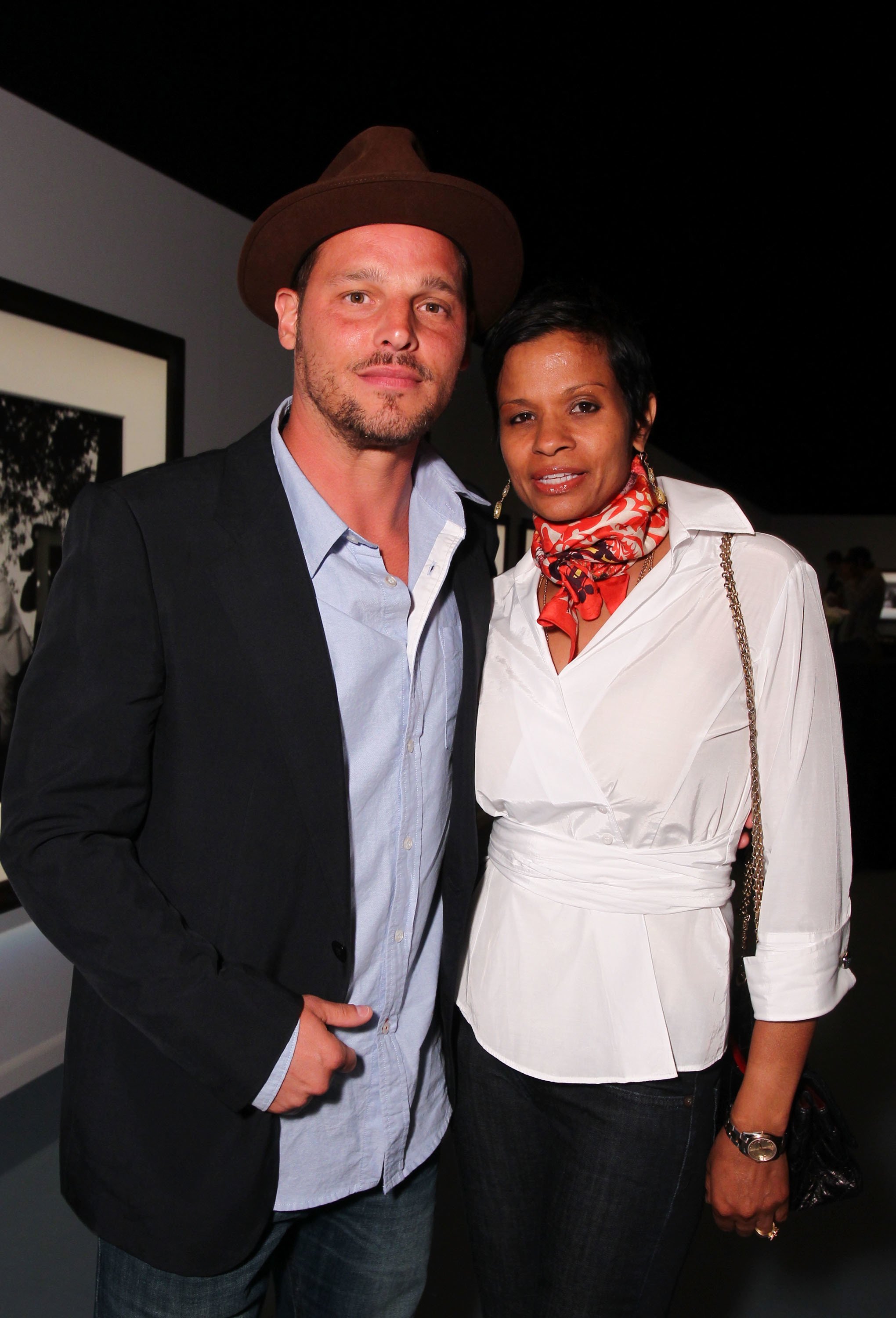 ---
In an interview with Good House Keeping Chambers revealed that they had been together for so long already that he just can't imagine his life without his wife. Head over hills in love, the newly-weds decided to move to NY, where Justin planned to start an acting career. However, the city wasn't exactly waiting for him with a loving embrace.
The cost of Zodiac
When they moved to NY, the couple already had a daughter, beautiful baby Isabella. And even though Justin doesn't share any details about that period of his life, it probably was a hard one for them. For many years Chambers didn't get any big roles and just had episodical appearances on soap operas and TV films. Three years after that Justin and Keisha welcomed twins and became a family with three children.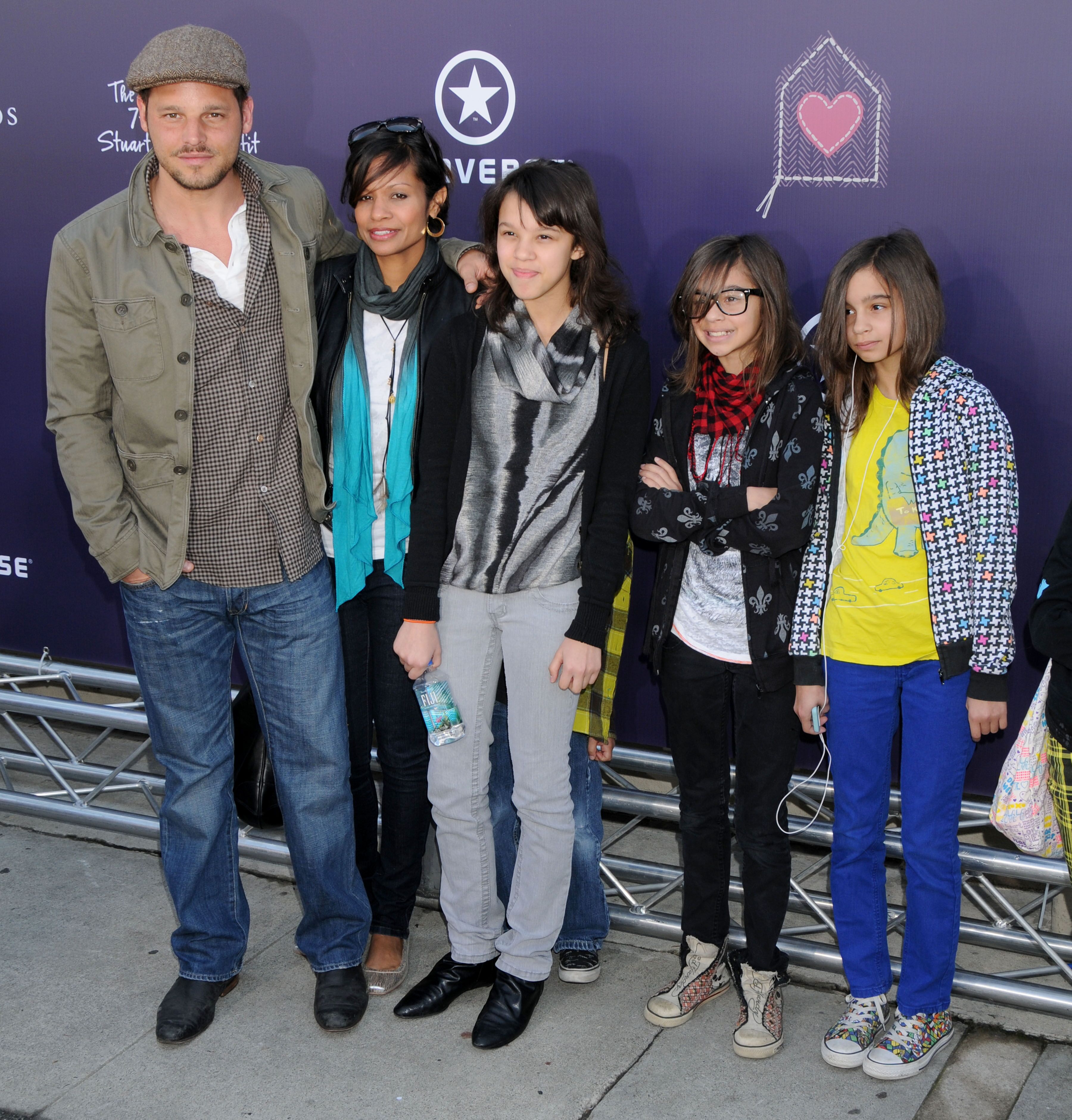 ---
At the time when Justin got his first role in a movie, Justin and Keisha were already parents of four, and we can't even imagine how they handled all of that. Episodical roles didn't bring in a lot of money, and the money Justin made from modeling wasn't endless either. Despite the fact, Justin always prioritized his family and when his career started growing, he clung to every role.
He acted for movies like Liberty Heights, The Wedding Planner, The Musketeer, but one of his most serious works is his appearance in Zodiac. It was a very difficult role for the actor, and Chambers had to use lots of energy to get ready for it. That was the time when he encountered serious health problems. In an interview with People, he revealed:
Some roles linger. My character in The Zodiac took a while to shake off. This was the first time I checked in to get help. I have usually ridden it out.
It was the first time but not the last.
Alex that wasn't planned
---
At about the same time ABC decided to make a pilot of the risky Grey's Anatomy while NBC still had their never-ending ER. Shonda Rhimes wrote "Grey's Anatomy" because she couldn't get traction with a pilot she'd written about war correspondents. She attributes this partly to the fact that the country was at war at the time — it made it too real for an escapist show. (Also, the pilot was going to be expensive.) So she asked ABC what kind of show CEO Bob Iger was looking for.
"They said, Bob Iger wants a medical show. And I said, 'I like surgery.'" Then she wrote the pilot for "Grey's."
---
Who would be surprised by a medical drama back then? So while Shonda Rhymes was trying her first show, and the pilot was already made, she thought that there was something missing in Grey's... This something was the character of Alex Karev. As Justin Chambers later admitted in an interview,
"They shot the pilot before I came on ... So, the character wasn't even created yet." "They had sent the pilot to New York where I live, and I saw it and loved it,"
---
The actor went to LA and went to an audition to fight for a role in such a promising pilot. The rest is history. The creators liked Justin Chambers so much that he was not only taken in for the projected but also drawn into the pilot! Perhaps, it was this decision that made Grey's Anatomy such a balanced show.
At first, Alex was created as a character to be set against George O'Malley, but then the audience loved him so much that he just became the fans' favorite.
But everything has a price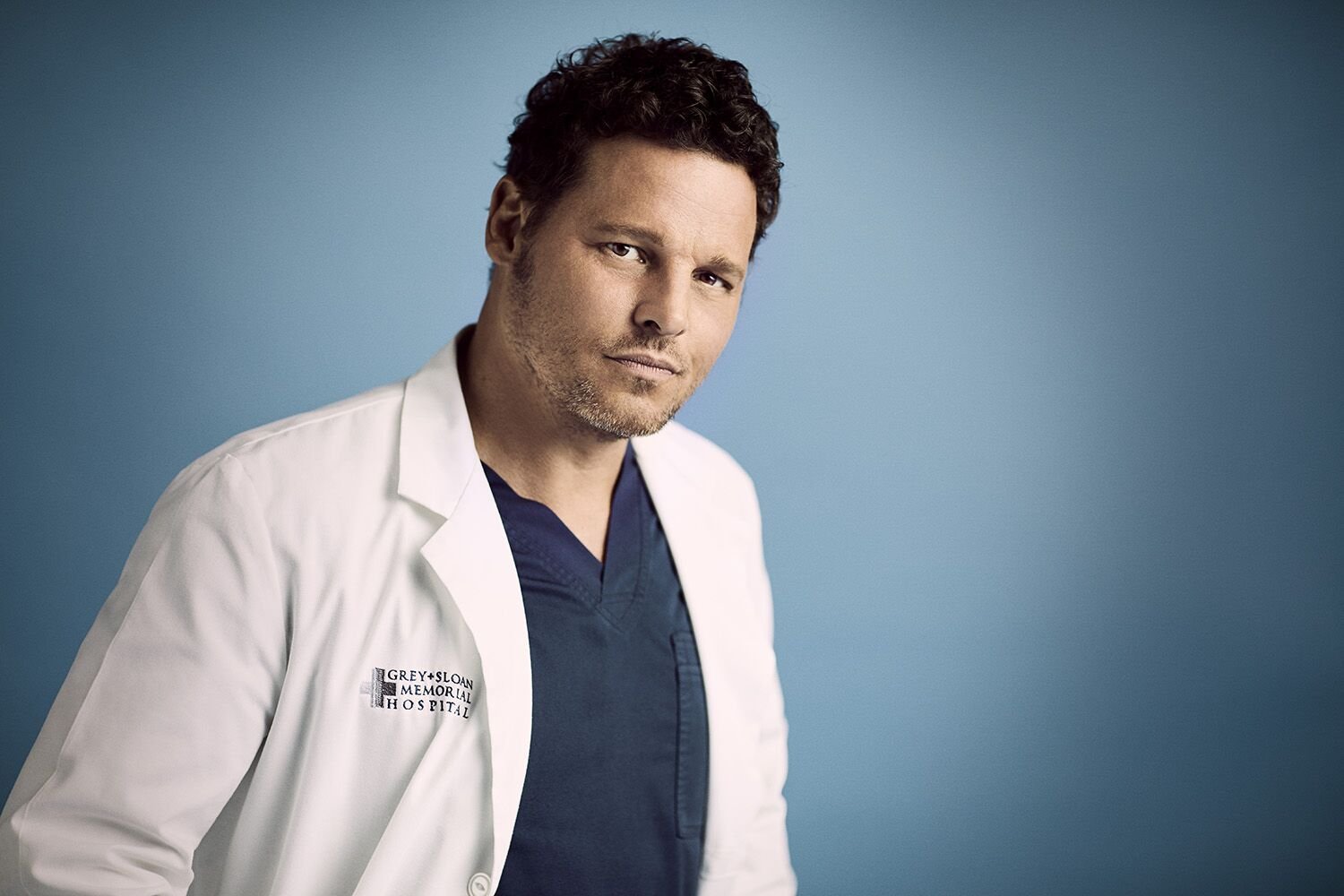 ---
Until the end of season 2, the Grey's Anatomy's team didn't realize that their show was a complete hit.
"When we were in season two, I'd say to everybody, 'Do you think we've got two more years? I just wanted to get my kids to college.' And now some of them are done with it!" Chambers told The Hollywood Reporter in 2018
The show's ratings reached its peak during season 2 and 3. The work brought success but it also became the reason for Justin's personal hell. During season 3 the actor faced the same problem that he was fighting a few years ago. Because he was so exhausted, Chambers couldn't sleep well for about 2 months.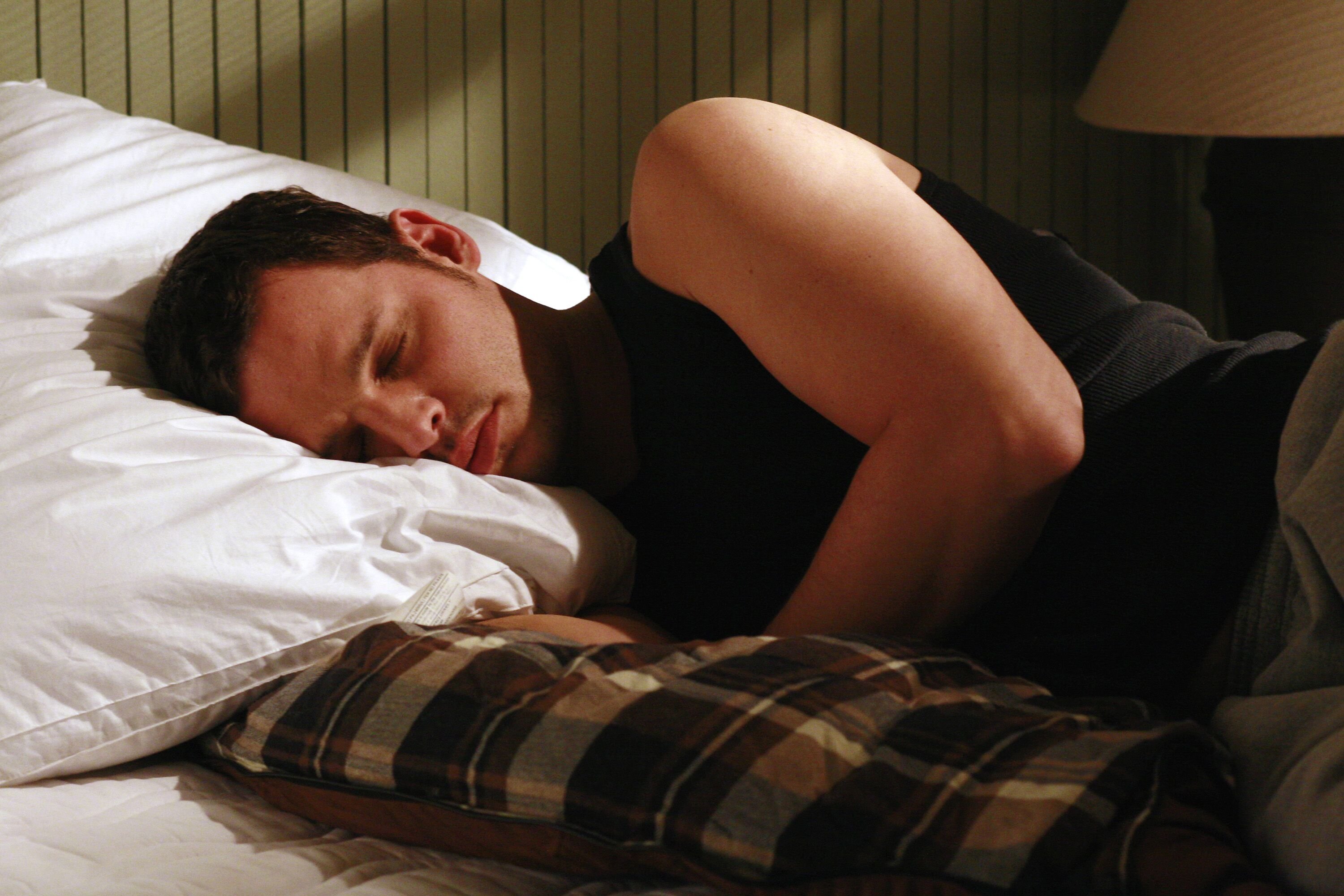 ---
Even though his body would be dead tired, his brain wouldn't stop working, and Justin just couldn't fall asleep, As soon as he fell asleep, he'd immediately wake up, as if there was an alarm clock. Justin would sleep a few hours per week, and he started literally going out of his mind. At some point he just couldn't bear it anymore, so he went to the clinic, in which the doctors prescribed him treatment and completely isolated him from society.
---
That helped, and Justin Chambers returned home, rested and healthy. Now he's trying to lead a healthy life, he does hot yoga and sleeps around 6-7 hours a day. In an interview with People, the actor shared that his sleep problems started in his late 20's and were connected with his acting career. His children were never a reason for it and have always brought joy!
I love my kids. I don't know what I would do without them. The joy of having them is incredible. I'm not saying it's not challenging, but I don't want anyone to think they have to do with my sleep problems.
It was them and Keisha who supported him during the darkest of times. Justin calls his wife very calm and stoic. 
---
Alex's destiny
Justin's character, Alex Karev, went a long way from a bad boy to a loving husband and a caring friend. Could we imagine 16 seasons ago that it would be him who would be everyone's favorite and Meredith Grey's friend? Meredith was left without her best friend and the love of her life, and Alex became the shoulder she could always lean on. 
---
Fans got over the departures of the other actors from Grey's Anatomy, but this loss might be fatal to the show. Recently Justin Chambers announced his departure from the show that made him famous. 
"There's no good time to say goodbye to a show and character that's defined so much of my life for the past 15 years. For some time now, however, I have hoped to diversify my acting roles and career choices. And, as I turn 50 and am blessed with my remarkable, supportive wife and five wonderful children, now is that time."
In an interview with Page Six, Justin shared his plans for the future: "Life, family, love, friendship." He said he was "open" to film roles, but his main career focus in the immediate future will be documentaries.
What's going to happen to the show after his departure?
---
It is not a secret that Grey's Anatomy hangs on the decision of two women - Ellen Pompeo and Shonda Rhimes. Last spring the show got two more seasons, but perhaps, they might be the last ones. There's practically no one left from the original cast, and although the show's ratings are incredibly high, they are still 2 or 3 times lower than they were during season 2 and 3. Ellen Pompeo on Twitter admitted that Justin's departure from the show is a great loss for the project.
Truer words have never been spoken @VanityFair 💔 https://t.co/KgoCS9TeVU

— Ellen Pompeo (@EllenPompeo) January 11, 2020
---
Will the ratings drop after that? Most likely, yes. The most interesting question is what's gonna happen to Jo and Alex's marriage? Yes, the two haven't been going through the easiest time in their relationship, but their love can't just disappear like that?! Alex Karev was not even in the midseason's finale, so it is hard for us to guess how the showrunners will get out of this situation.
The fans will find it hard to get over this character's departure, and Justin Chambers' departure is definitely the saddest news since the time we lost Derek Shepherd.