Last Man Standing Cast's Real-Life Partners
The 8th Season of Last Man Standing premiered at the beginning of January. So fans are finally enjoying new episodes of their beloved show. And as there are lots of new chapters of this series ahead, let's find out the most interesting details about the real-life partners of the people behind the main characters of 'Last Man Standing'.
What does Tim Allen have in common with his character Mike Baxter? What are Nancy Travis' other interests in life, apart from acting? Why has Kristin Baxter's pregnancy been written into the show? And why have we been seeing Kaitlyn Dever aka Eve Baxter less often lately? We're ready to tell you all the answers!
Tim Allen as Mike Baxter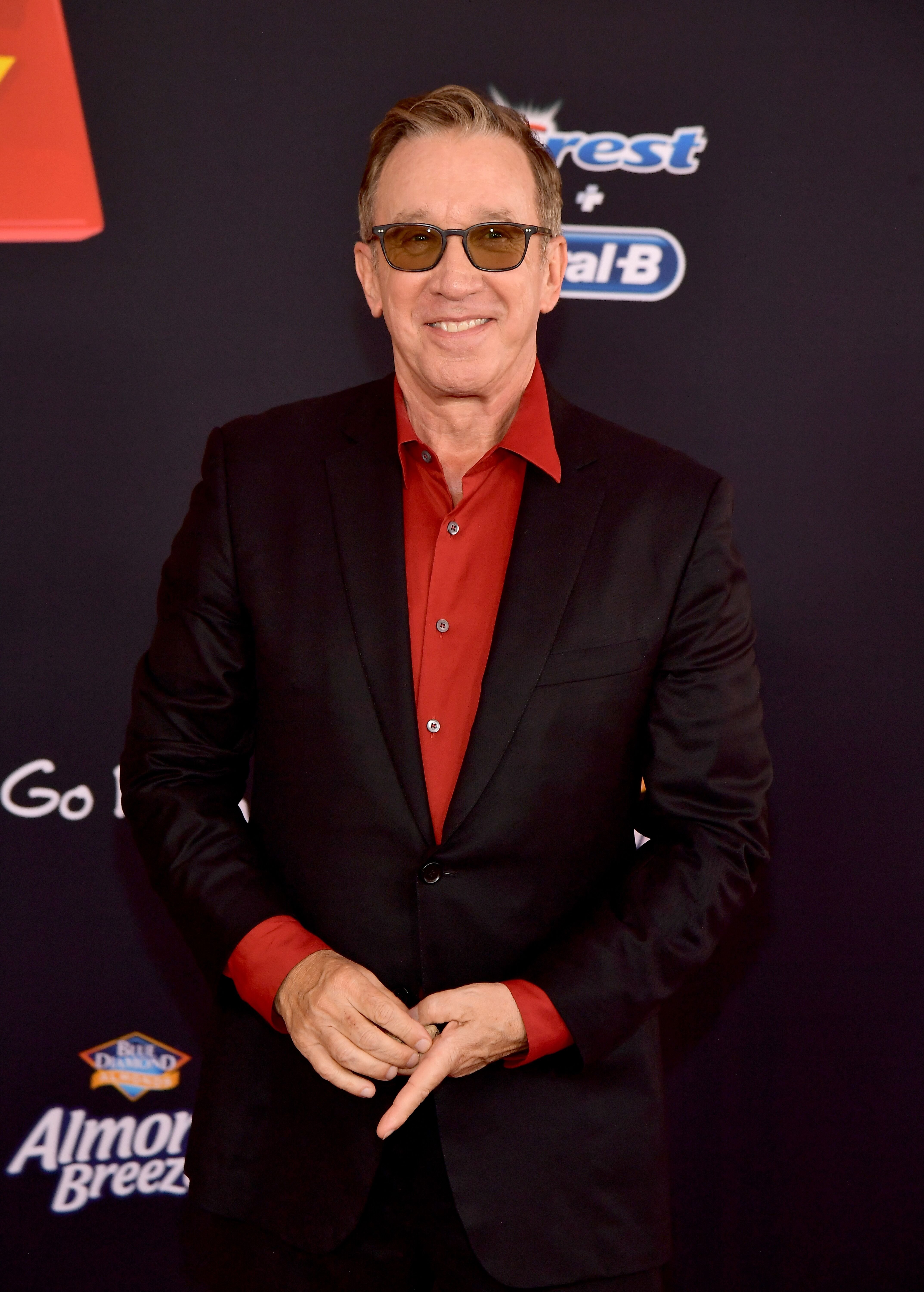 ---
The personal life of the actor behind America's most-loved on-screen family man on Home Improvement and Last Man Standing is in many ways similar to that of his characters. Let's see how exactly!
Tim Allen has been married to his college sweetheart Laura Deibel for more than a decade, despite his quite a self-destructive style of life in the past. In the 70's he was sentenced to prison. And you won't believe it: the judge acknowledged his talent and told the aspiring actor to better do what he's best in – comedy (after serving the sentence, of course). Laura has been supportive of him all the way through, and soon after the couple welcomed their daughter, Katherine. 
The career of the stand-up comic wasn't all smooth, but when he finally had a breakthrough role on Home Improvement, Allen failed to dedicate time to his loved ones and "let his family slide". Laura Deibel had to leave for a year after Allan got charged with a DUI and checked into rehab. But Tim has learned his lesson: he's been sober for more than 20 years already.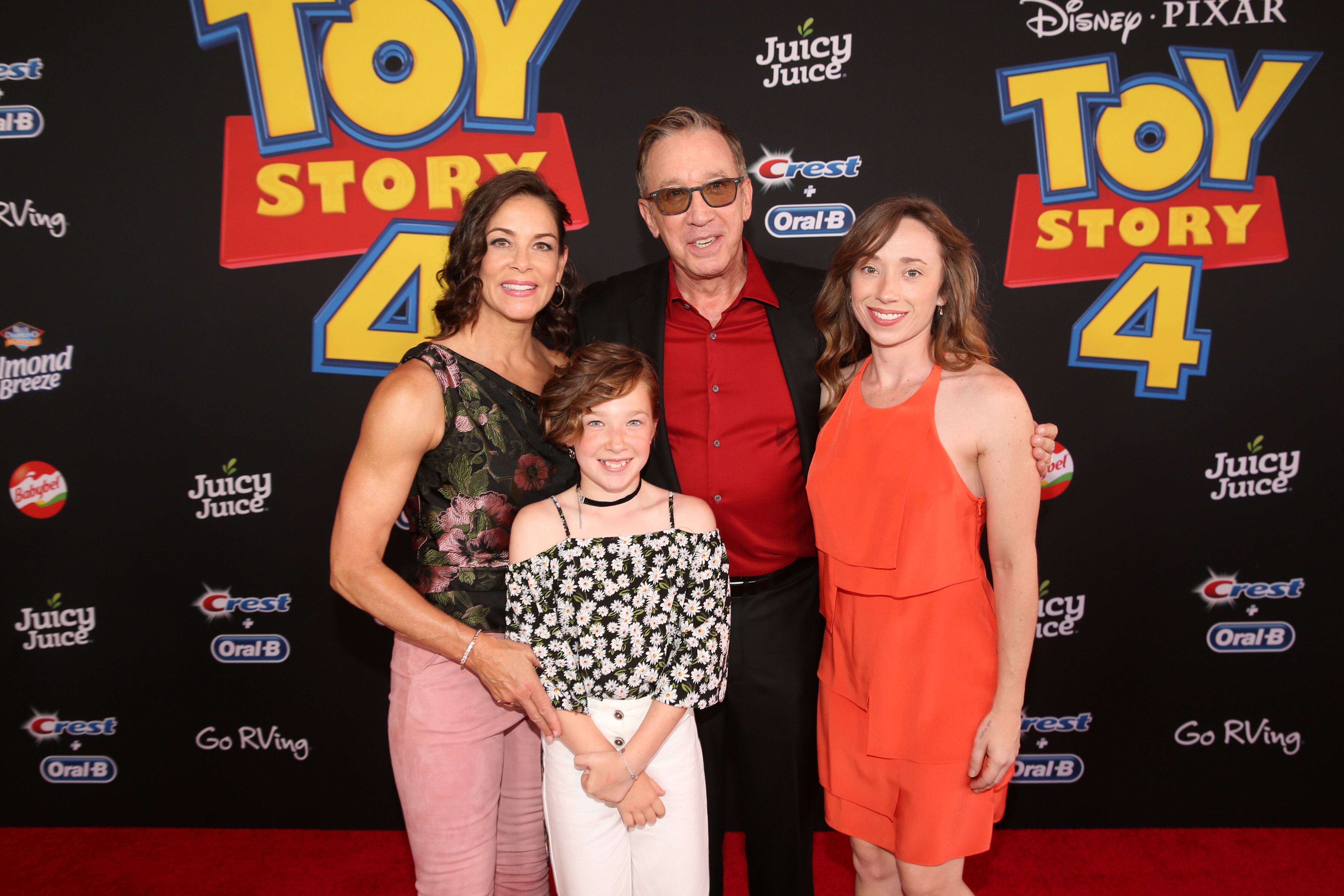 ---
Allen married again in 2006, to the actress Jane Hajduk. Three years after the wedding Tim and Jane welcomed their daughter Elizabeth. Allen is also way more present in Elizabeth's life than he's been with his elder daughter:
"It's not my thing to sit on the ground and play tea party, but I'll do it because it's a moment that will stick with me forever." - Allen revealed in an interview Parade in 2011.
And this makes him have a strong connection with his character, Mike Baxter, as "His whole vision is through his treasure, his girls."
Nancy Travis as Vanessa Baxter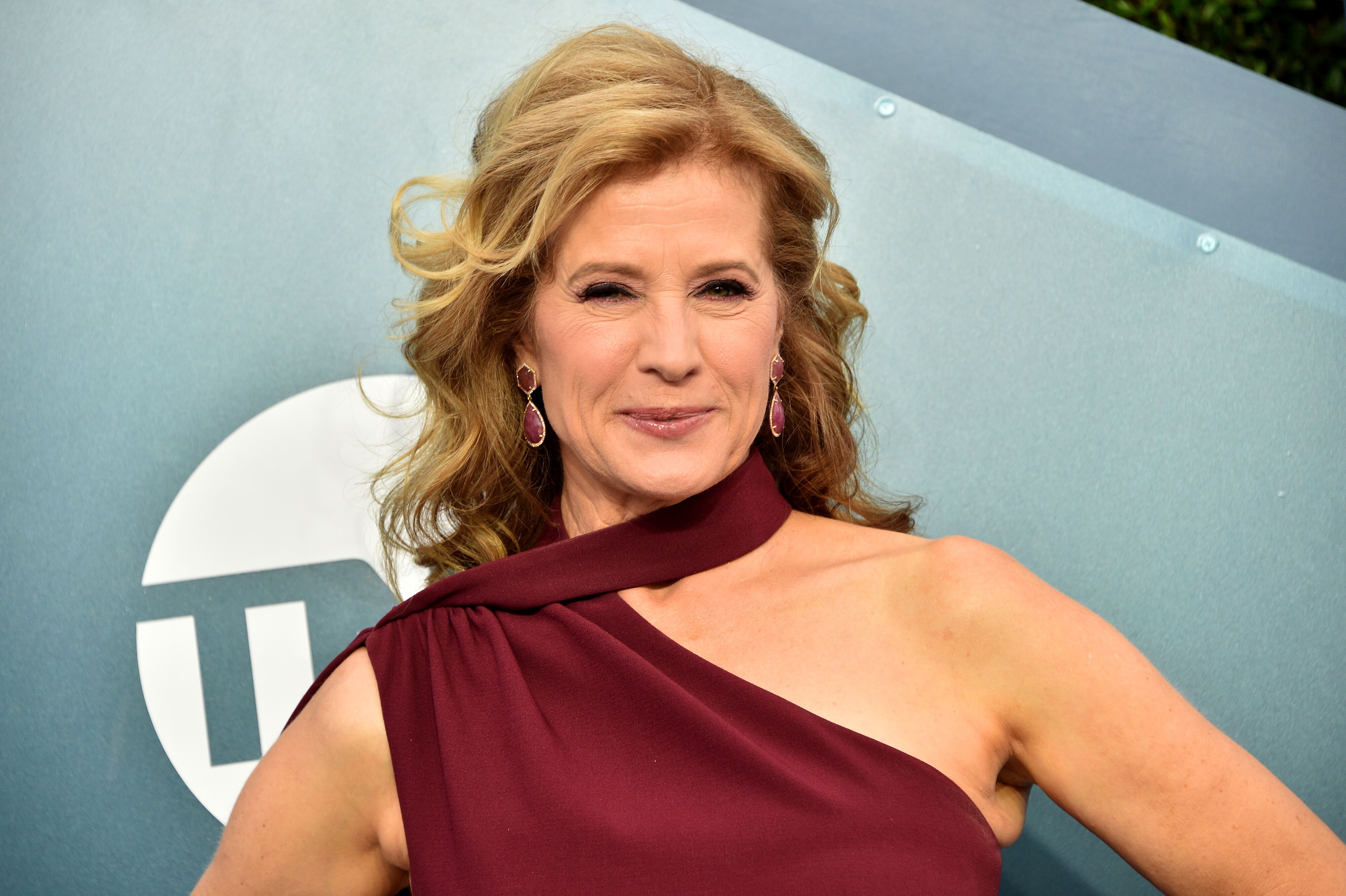 ---
This versatile actress (and very beautiful woman!) is one of the key factors that have made 'Last Man Standing' one of the most-watched TV shows in America. We don't know much about her personal life, because the actress prefers to keep it low-key.
Though some facts are impossible to hide! Nancy has been married to her husband Robert Fried for the last two and a half decades! Robert is also in the film industry – he's a film producer, screenwriter and studio executive. The couple has two sons together: Benjamin, who turns 22 this year, and Jeremy, who turns 19.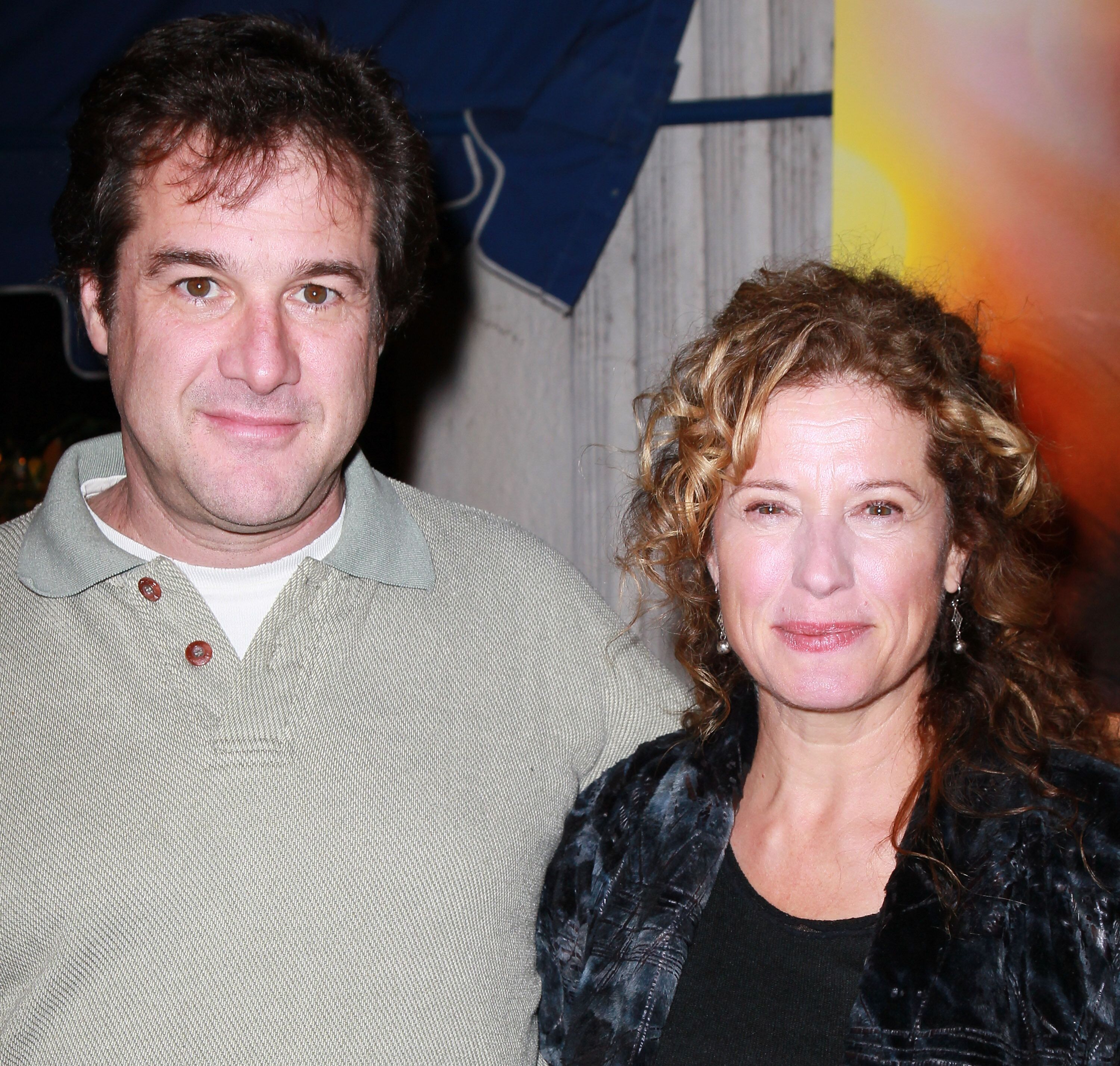 ---
Nancy does her best to maintain balance as a mom and an actress. In an interview with Fox News in November 2018 the actress revealed that she enjoys being busy:
"I'm so grateful and blessed to have opportunities [as] I have. So I say yes to everything."
Nancy Travis was interested in acting from a very young age. Throughout her career, she played over 50 roles both on big and small screens, but the character of Vanessa has been in her life way longer than any other. 
The relationship between Nancy and her on-screen husband Mike Baxter is the driving force of the show. And in many ways, they reflect the attitude of both Tim Allen and Travis to marriage.
---

Tim revealed his vision at the Television Critics Association press tour in 2018: "I always thought they should be an affectionate couple. They're not always at odds."
Nancy added, that as a couple that has been married for a long time and has mutual respect for each other, Mike and Vanessa Baxter had "agreed to disagree". And although Travis is now a part of another popular series, 'The Kominsky Method', fans were happy to see her back when 'Last Man Standing' was renewed for the 7th and 8th season.
Amanda Fuller as Kristin Beth Baxter
---
The actress behind the character of Mike and Vanessa's eldest daughter began her acting career when she was 9. It seems that Amanda Fuller knew what she wanted to do with her life from a very early age! Since that time she's made numerous (!) appearances in one-off roles in films and TV-shows, including Buffy the Vampire Slayer, NCIS, Bones, and Grey's Anatomy. Just think about it – Amanda has been in the industry for over 20 years!
---
But her biggest role so far happened when she landed the role of the main character in 'Last Man Standing' in 2012 (and let's don't forget the recurring role of Badison in "Orange Is The New Black").
So, what was one of the major news of the 8th season of Last Man Standing? Oh yes, apart from Vanessa going politics, it was Kristin's pregnancy! And it appears that it was written into the show because of the real-life fact happy event in Amanda Fuller's life! The 35-year-old actress gave birth to her first child in November 2019 after a long-term battle with serious chronic diseases.
---
For many years Amanda thought it was almost impossible to get pregnant, so when the news was confirmed, she and her husband Matthew Bryan Feld were (quote) "shocked, terrified and elated" at the same time. She was quick to share her feelings with her fans on Twitter and Instagram – and since the 22nd week of Fuller's pregnancy we have had a fair share of bump photos and happy faces of the future parents, expecting their "little miracle baby".
---
Matthew Bryan Feld, who is almost as active on social media as Amanda, calls her a "warrior" and "samurai of a wife", and their son a "superhero". Amanda and Matthew do not disclose their child's name and face, 'cos no matter how proud they are, they are still very protective and loving parents.
Molly Ephraim as Mandy Baxter
---
We were so used to the Baxter's middle child being portrayed by Molly Ephraim for 6 whole seasons that it came as a total surprise when the role was recast. But Molly's secret boyfriend news is not any less intriguing! 
Although the actress is not telling us his name, she's not shy to post pictures of the tall handsome blond guy next to her. By the way, previously Molly has been rumored to be dating her co-star and on-screen husband Christoph Sanders. The chemistry between the actors on the show was probably too strong! But neither Ephraim nor Sanders ever confirmed these rumors.
---
Well, we are totally happy for Molly Ephraim, who seems to be enjoying life to the fullest! Luckily, we can keep up with her on Instagram! And, from Molly's feed, we learn that most of all she loves her dog. Boy, she's even got a mug that says "Bull Terrier Mom"! 
In between her hectic filming schedule and dating her secret boyfriend Molly finds time doing one of her biggest passions - bird watching. Her favorite bird is the scarlet tanager and she often watches after them as a hobby. She loves birds so much that she even set a couple of bird feeders outside the stage of Last Man Standing.
---
And it seems that Ephraim is also into traveling A LOT. There are tons of stunning views, as well as super-funny pictures with her friends and her brother Max. It's a pity that such a cutie couldn't join the cast of the renewed show but got replaced another lovely actress.
Molly McCook as the new Mandy Baxter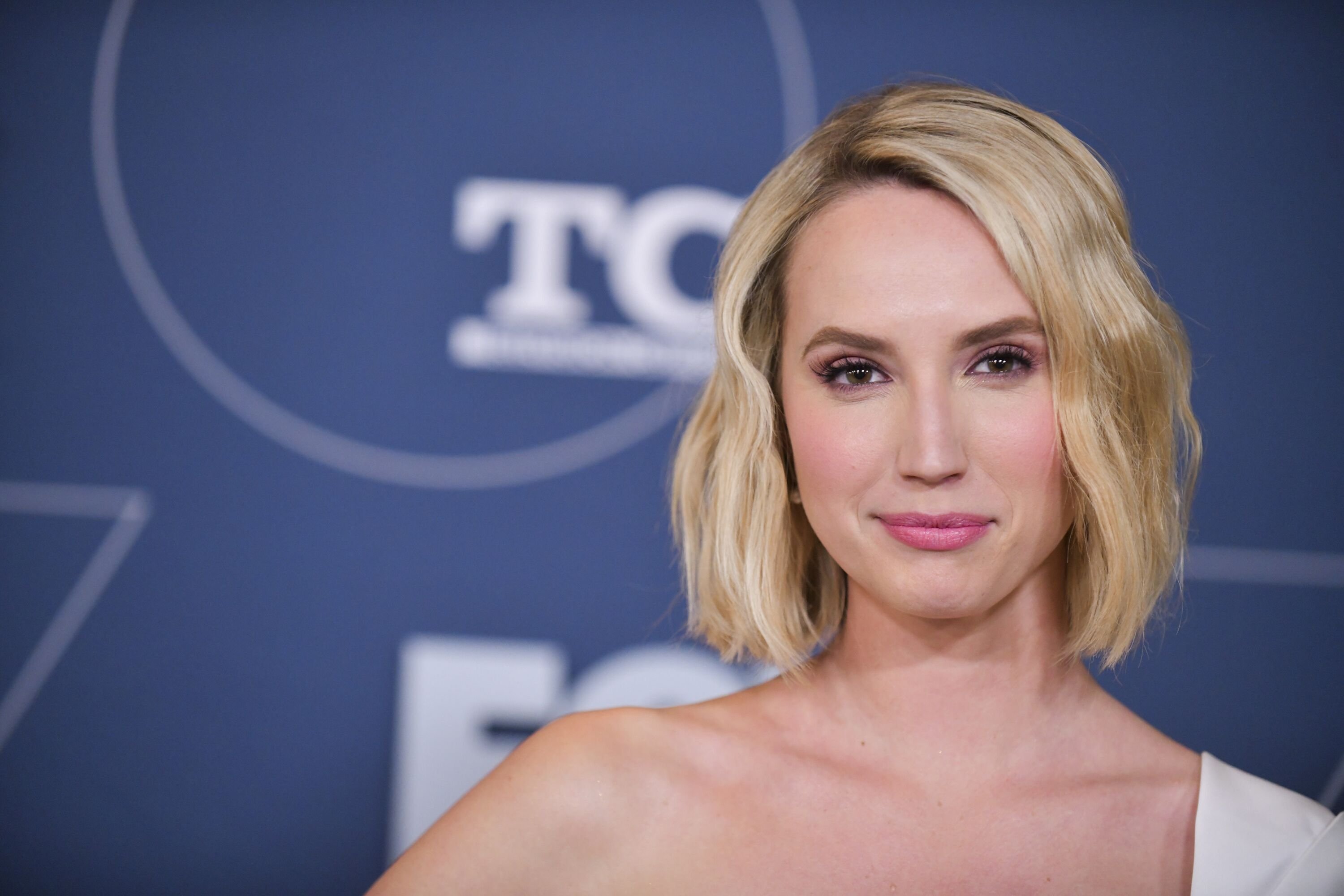 ---
The new Mandy Baxter-Anderson was quite a surprise for a majority of the fans. Yes, she basically looks nothing like the original Mandy we got used to, because she was tall – and blonde!
Molly McCook received a lot a backlash from the show's fans but she chose to stay positive:
"I always am responsive because it matters so much to me to hear the positive; I thank them every time."
What is really important for the series is that the basics of Mandy's character have been kept intact. She's still a fashion-obsessed aspiring designer who's now married to her long-term boyfriend Kyle and has just left her parents' family nest.
---
But, what do we know about Molly McCook's real-life partner? According to her Instagram, she "started of 2019 engaged" with her boyfriend John Krause, and they have started 2020 as husband and wife! The couple apparently got married in September 2019, as Molly revealed in the video she shared two months later. As the caption states, it was "The Best Day Ever", and we totally agree especially after looking through the pictures posted later.
So, what do we know about Molly's husband? He is also an actor and is currently part of the Hadestown musical on Broadway. It seems like their future children are going to be super-talented (though we haven't heard anything about a possible pregnancy yet!).
Kaitlyn Dever as Eve Baxter
---
Unfortunately for the fans of the show, since Season 7 we have been seeing fewer appearances of Mike and Vanessa's youngest daughter. So what happened to Kaitlyn Dever? The fact is that the young star's role was reduced to recurring status due to her other commitments.
In 2019 she played leading roles in two other projects – in the feature film 'Booksmart' and the Netflix miniseries 'Unbelievable'. The latter has brought her several prestigious nominations, along with costars Merritt Wever and Toni Collette.
---
The executive producer of 'Last Man Standing' Kevin Abbott acknowledges Kaitlyn's "phenomenal talent". And though it means that she's "crazy busy" the showrunners expect to have her "for a few episodes each season", "Because she's a part of our family, and she works really hard to do that."
Apart from acting, Kaitlyn Dever and her middle sister, Mady, are in a band called Beulahbelle. On Spotify, their music is described as an intertwining of "harmonic vocals with ethereal acoustic and electronic folk-pop." Kaitlyn and Mady also have a younger sister, Jane, though it seems that Kaitlyn is over-protective on her little sister. She has even deleted the pictures of Jane that she posted in 2015 and 2014, though the links to them remain on her Twitter.
---
And what about Kaitlyn Dever's love-life? The fact is that she has never revealed anything about her boyfriends. Having a look at her Instagram we can suggest that she is enjoying the single life, although there are rumors about her dating Ansel Elgort – her co-star on the film 'Men, Women & Children'. In the movie, they shared a passionate kiss, so it's no wonder some could presume that they had a real-life relationship. However, Dever later confirmed that they were just friends.
---
The other guy she reportedly dated was Kaitlyn's co-star on 'Last Man Standing' – Travis Tope. But that is also just a rumor, though they are big friends. For the time being, it's safe to assume that Kaitlyn Dever is single and totally focused on her career, family and friends. Or the young actress is simply brilliant at hiding the details of her private life! Which is her choice and we should respect it if that is the case.