Meet 'Room 222' Cast Members 46 Years After the Comedy-Drama Series Ended
"Room 222" is largely considered one of the blueprints of the popular television sitcoms we see today. The show broke ground as it was one of the first that effectively blended comedy with teenage drama, but also tackled issues like racism and politics. It's been 50 years since the show aired, and here's a look back at the amazing show.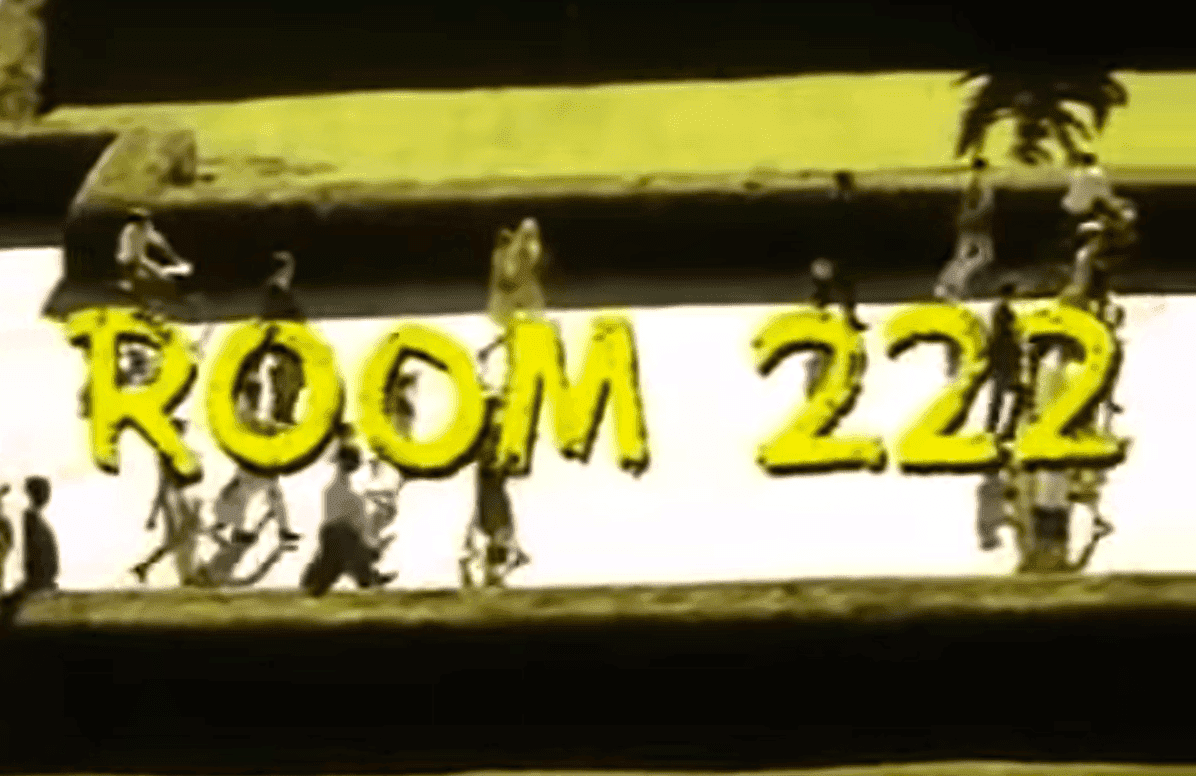 ---
THE SHOW'S BACK GROUND
Premiering in 1969, Pete Dixon played by Lloyd Haynes is the young, idealistic history teacher with a charismatic attitude. He's a character that students can both look up to and relate to. His partner in crime at Walt Whitman High School is the school's guidance counselor and Dixon's girlfriend, Liz McIntyre played by Denise Nicholas.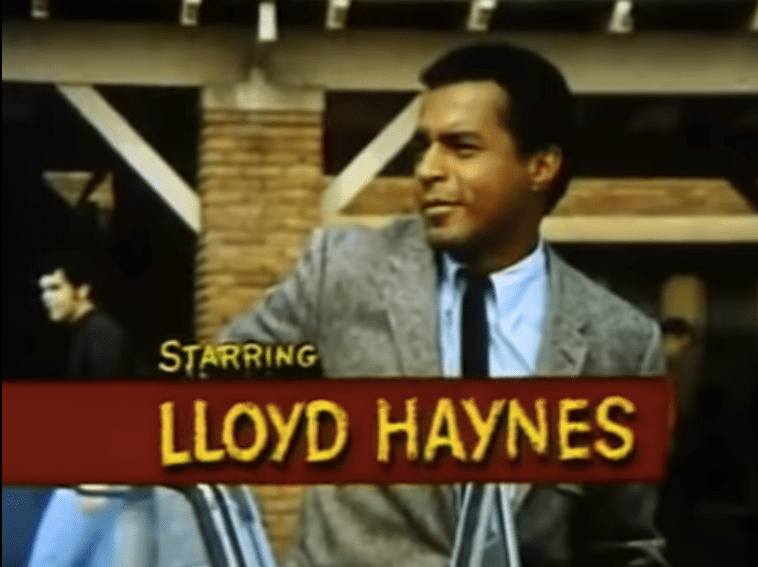 ---
Principal Seymour Kauffman, the hard nose, tough exterior but sweet on the inside man was played by none other than Michael Constantine. The principal cast members are rounded out by the inexperienced and sometimes just as innocent as her students, Student teacher named Alice Johnson, played by the lovely Karen Valentine.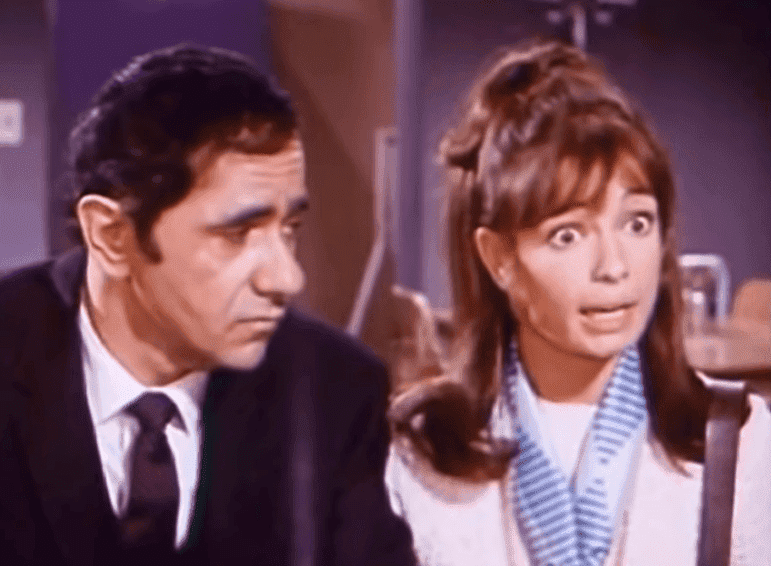 ---
LLOYD HAYNES AS PETE DIXON
Lloyd Haynes portrayed the black history teacher in an integrated school in "Room 222."  Unfortunately, he passed away in 1987. He passed at his home in Coronado at the age of 52 years old. At the time, he had been suffering from lung cancer and passed due to complications related to the illness.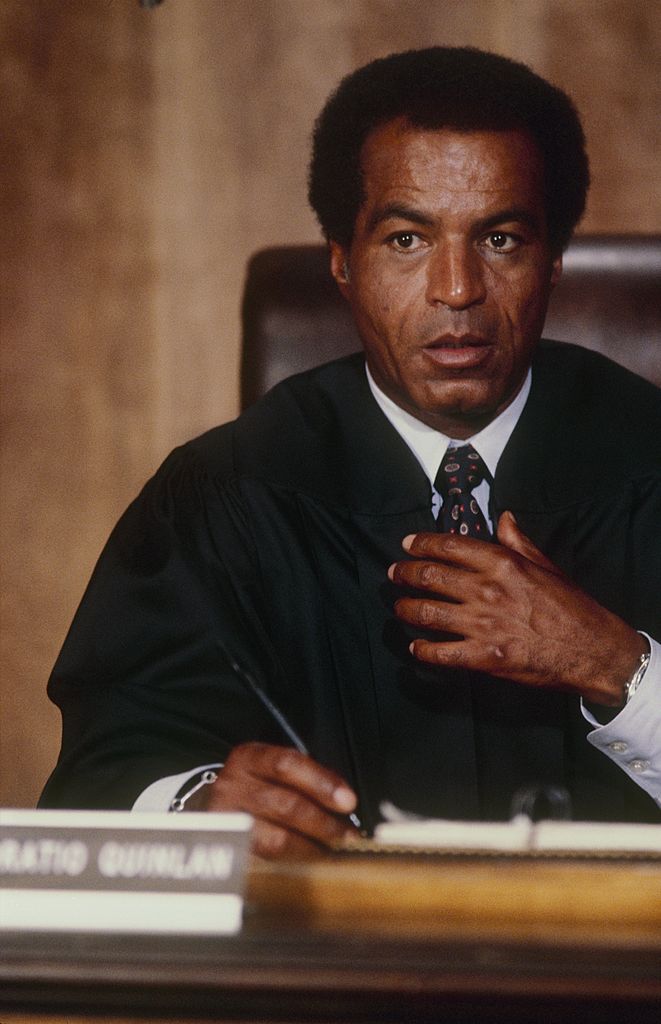 ---
DENISE NICHOLAS AS LIZ MCINTYRE
Denise Nicholas worked as an actress and writer. She had roles in "Let's Do It Again," "In the Heat of the Night" and "Room 222." The actress had been previously married to Jim Hill, Bill Withers, and Gilbert Moses. She is also a founding member of The Free Southern Theater.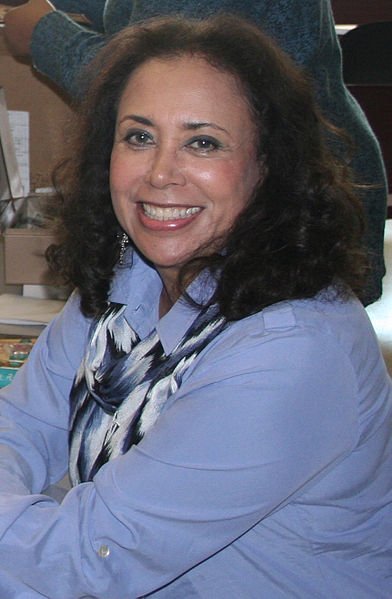 ---
MICHAEL CONSTANTINE AS SEYMOUR KAUFMAN
The Award-winning Greek-American actor Michael Constantine played principal "Seymour Kaufman" in the series. The role bagged him the 1970 Emmy Award for Best Supporting Actor. He went on to become a renowned movie and television actor. He acted in "The Untouchables," The Hustler" and Woody Allen's play, "Don't Drink the Water", and recently the "My Big Fat Greek Wedding" films.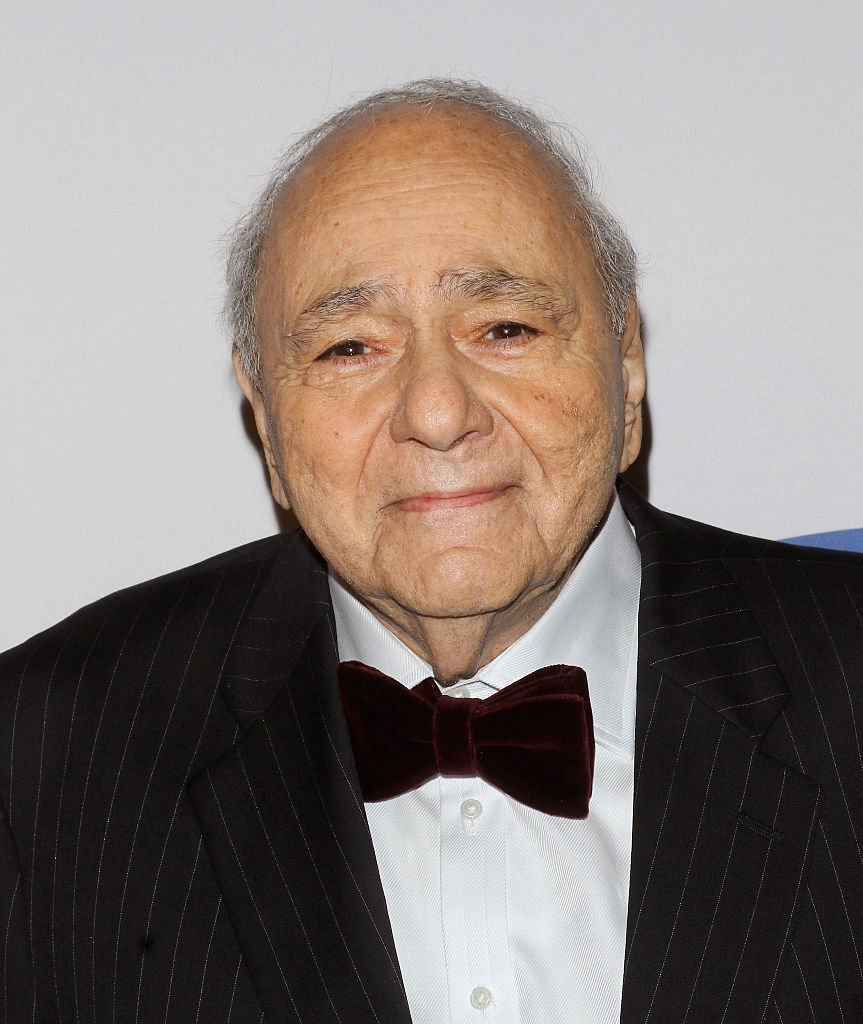 ---
KAREN VALENTINE AS ALICE JOHNSON
Karen acted in the acclaimed series as student-teacher Alice Johnson. The role earned her an Emmy award and she continued to star in countless productions on stage and screen. She was a regular panelist on the popular game show "The Hollywood Squares."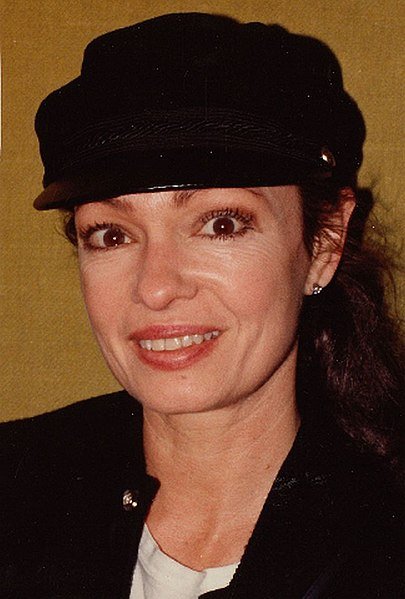 ---
Over the years she also made appearances in TV talk shows and even guest-hosted for Johnny Carson on "The Tonight Show Starring Johnny Carson." She also has an extensive stage career which include performances in Broadway and national tour productions of "Romantic Comedy", and a Los Angeles production of "Steel Magnolias."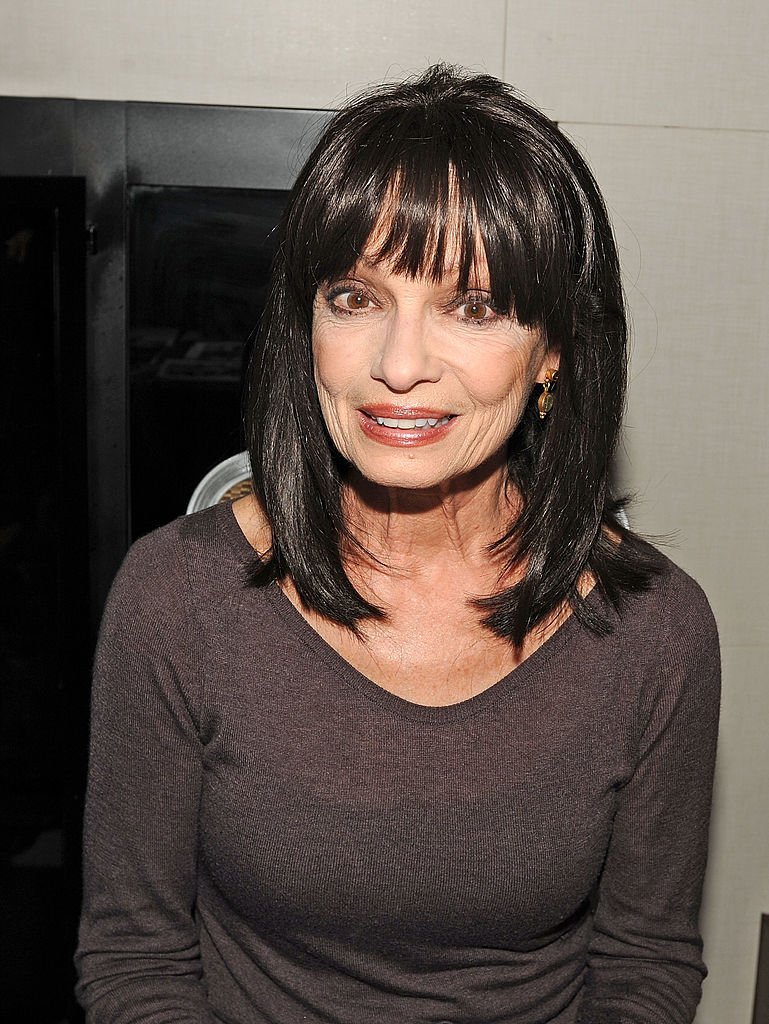 ---
HESHIMU CUMBUKA
There is very little known about Heshimu Cumbuka who played Jason Allen in "Room 222." He was born as Arlington Banks. The actor also had roles in "Sunnyside," and "They Call Me Bruce." Unfortunately, there has been no news regarding the actor beyond those three credits.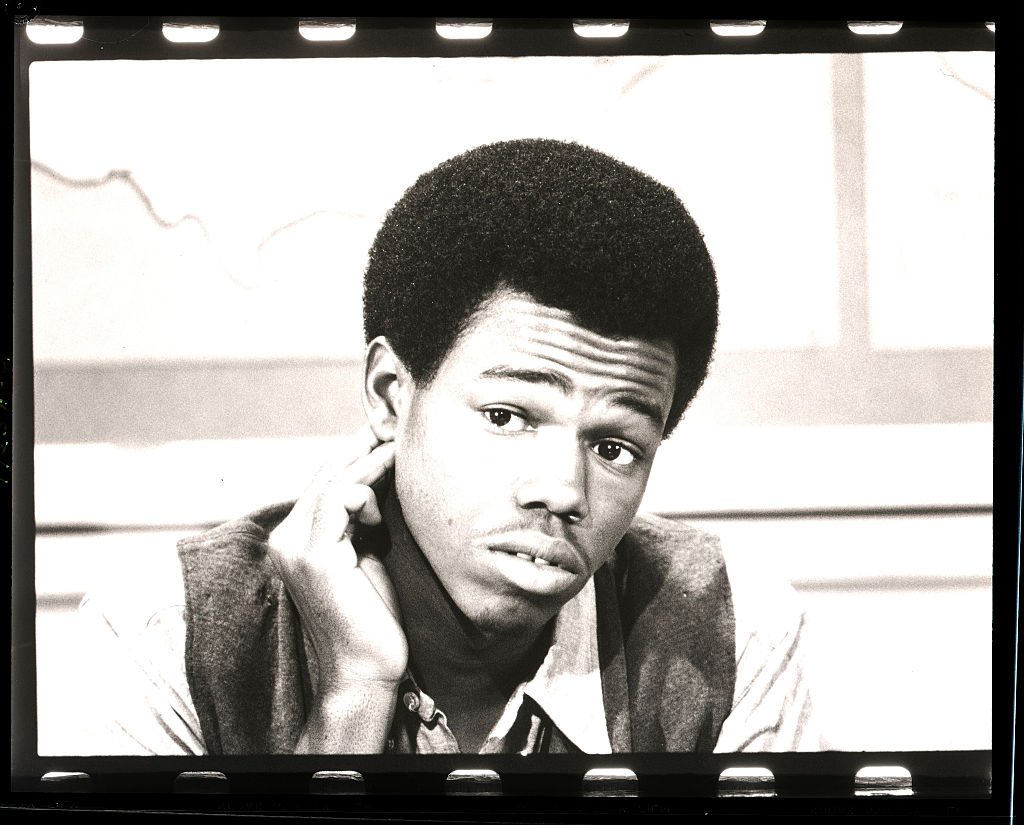 ---
DAVID JOLLIFFE AS BERNIE
After his role in the iconic '70s TV sitcom "Room 222," David Jolliffe went on to play a variety of roles. In the 1980s, he was one of the more successful commercial performers and appeared in over 100 commercials.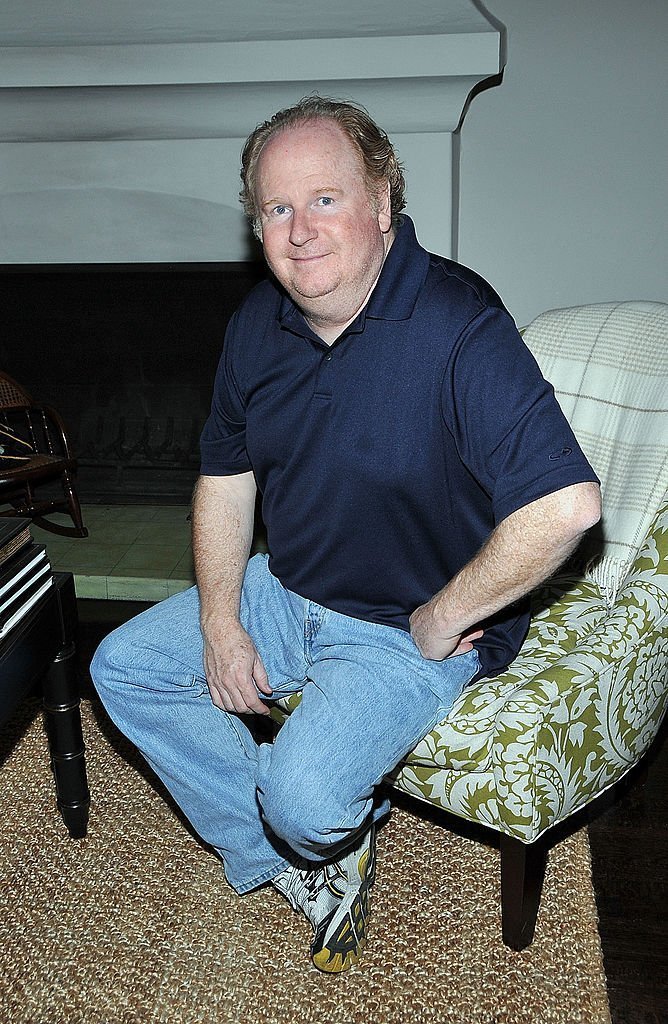 ---
David is now a highly successful voice-over performer and ADR Looper. He has voiced over 1,000 television episodes. In 1995, he was elected to both the SAG and AFTRA National Boards as well as the SAG National Vice President. He is married to Mary Ellen Lord, a voice acting agent for SBV Talent agency.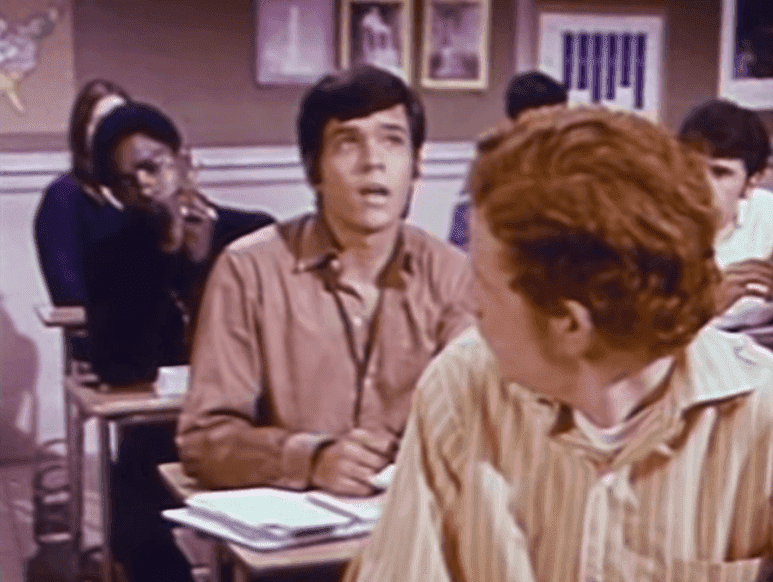 ---
JUDY STRANGIS AS HELEN LOOMIS
Judy Strangis is both an actress and writer. She is well known for her role in "Electra Woman and Dyna Girl." She also acted in "CBS Schoolbreak Special" and "The Spike Jones Show." On November 28, 1987, she married to Jayson Sher.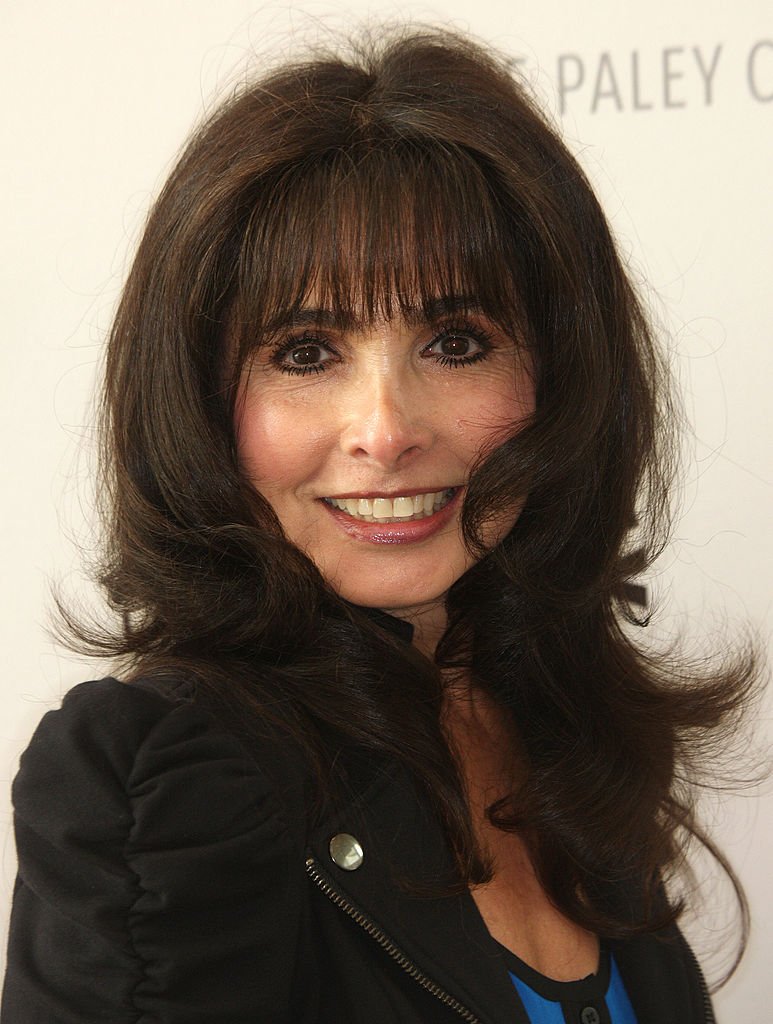 ---
ROOM 222
The show centers its story on the teachers and students of fictional Whitman High School. Throughout the show's run, it tackle subjects as varied as teenage marriage, students with low self-esteem, dress code debates, sexual politics and a teacher's strike. Unlike most teenage dramas we know during its time and even today, the show featured the teacher's perspectives more heavily.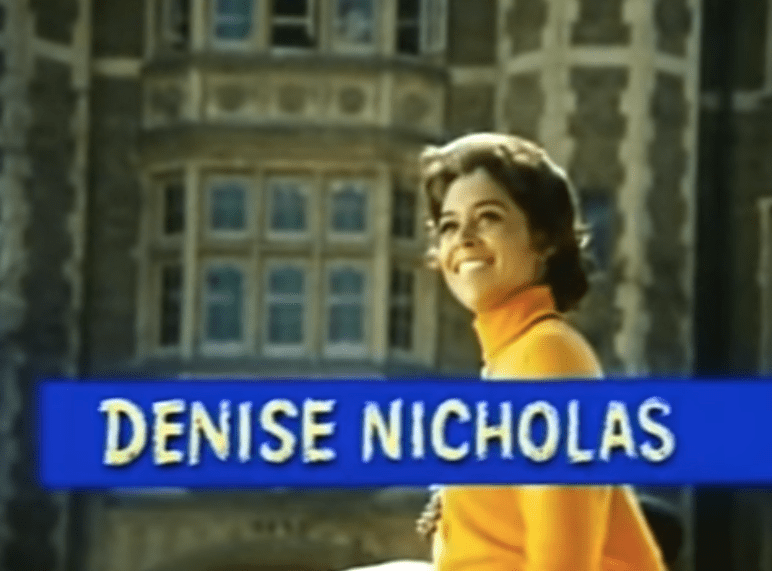 ---
That is not to discount however, the fact that the audience got to know the different student's of Whitman High better as the seasons of the show progressed. This included deeper looks into characters such as overachieving Richie, shy Helen, rebellious Jason, or Bernie, the class clown. The show also had a slew of guest stars that kept things interesting.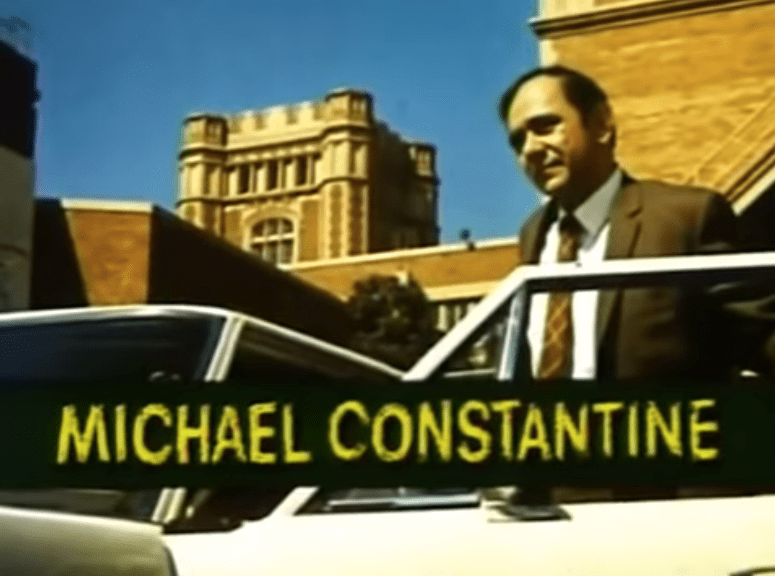 ---
A DIFFERENT SET OF PERSPECTIVES
The series' prime highlight is the relationship between the four main characters, the faculty. Haynes plays the ever charismatic Pete, a history professor that is fully invested in his students. The character's relationship with Constantine's Kauffman provides great tension between two teaching philosophies, the traditional and the idealistic-progressive ways of thinking.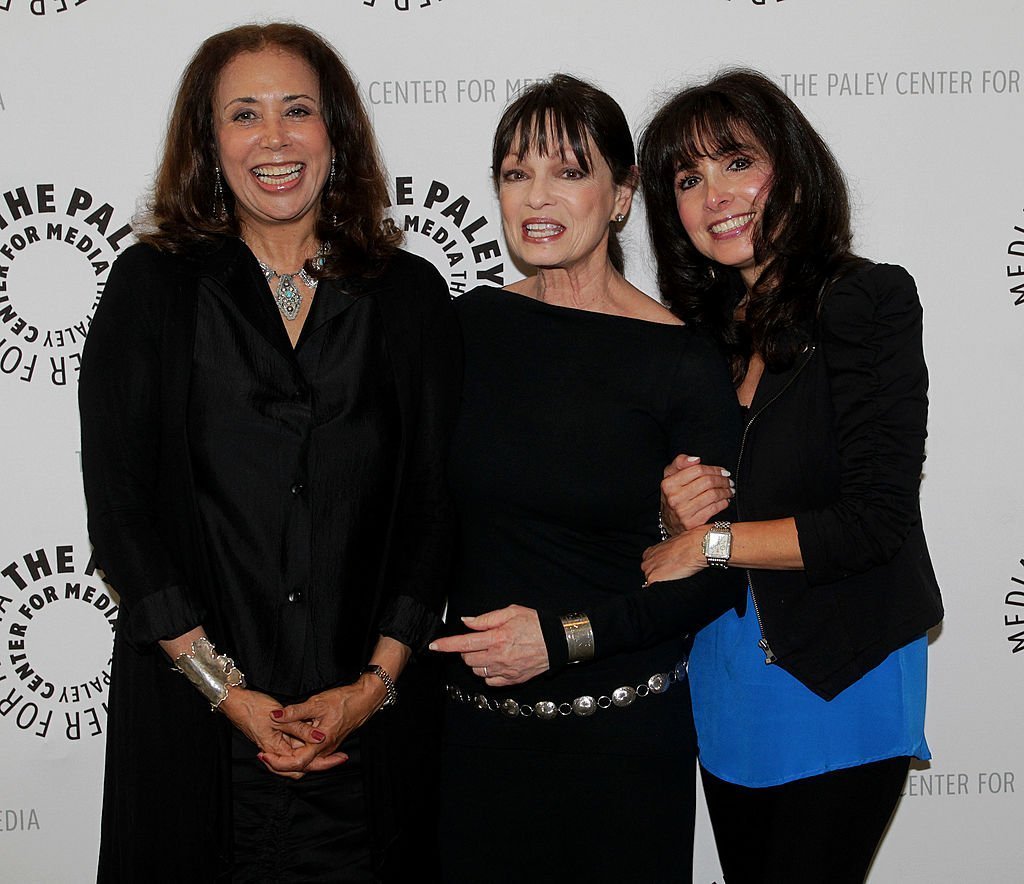 ---
Pete's close and romantic relationship with the school's guidance counselor, Liz, also provides the show along with the audience with opportunities to discuss issues and plot points in the school from different perspectives. Both of the older faculty members are instrumental to the nurturing and development of student teacher, Alice. With her charm and enthusiasm serves as the audience surrogate.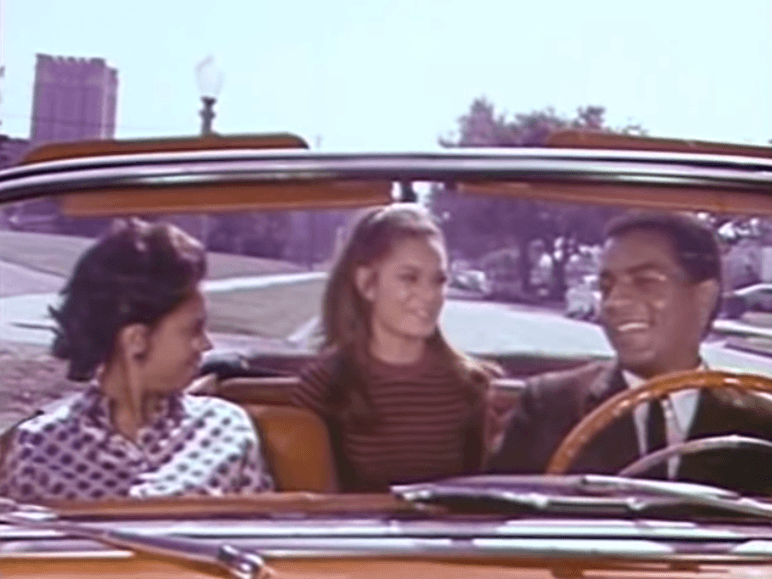 ---
SAME SAME BUT DIFFERENT
Typical high school drama show tropes are definitely prevalent in Room 222. These include feeling like an outcast, academic struggles, fear of the future and many like this. Such tropes are still the bedrock of many shows like Gossip Girl, Awkward, or more recently Riverdale.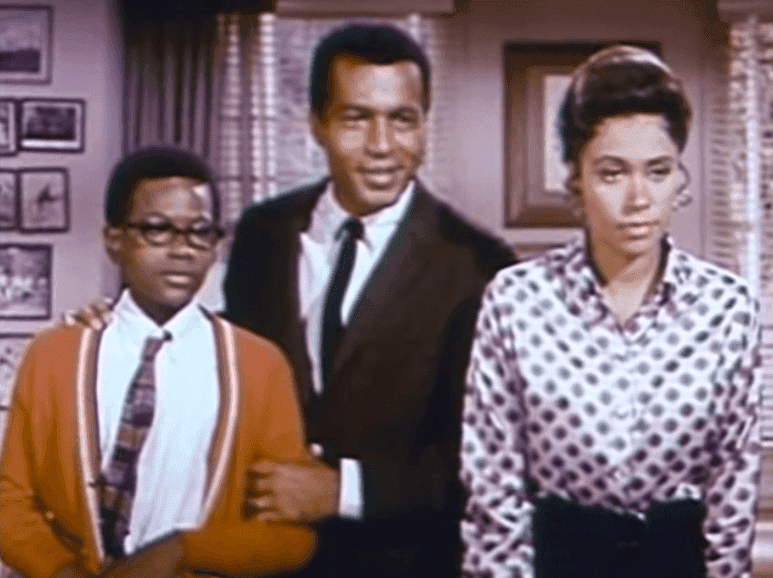 ---
But what makes Room 222 much different, and in some opinions better, is that the show also explored the relationships of the students and teachers whilst making use of the classroom setting. In the show, students and teachers are seen to grow and learn to understand each other better in the halls of the school.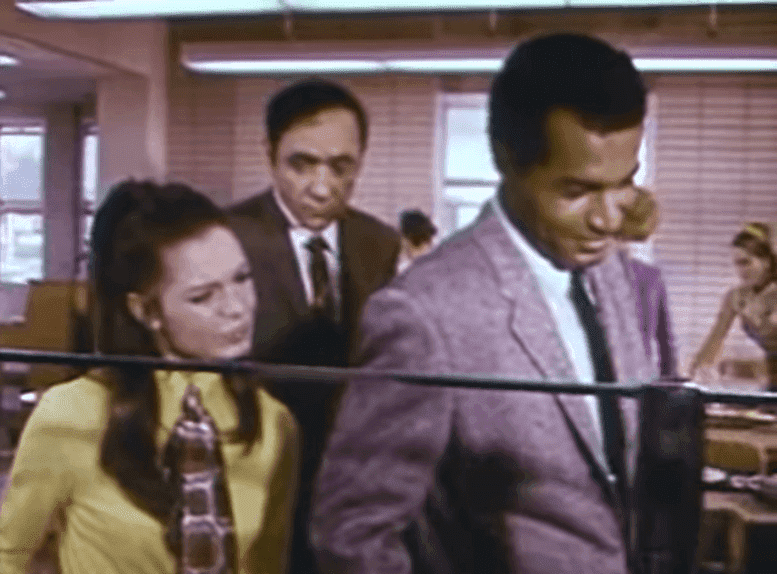 ---
This style serves to be a refreshing take on the "teeny" high school show because it you see scenes where in the student characters actually learn something and the teachers are actually teaching. The setting of the school isn't used as a background for exaggerated drama or comedy in the show.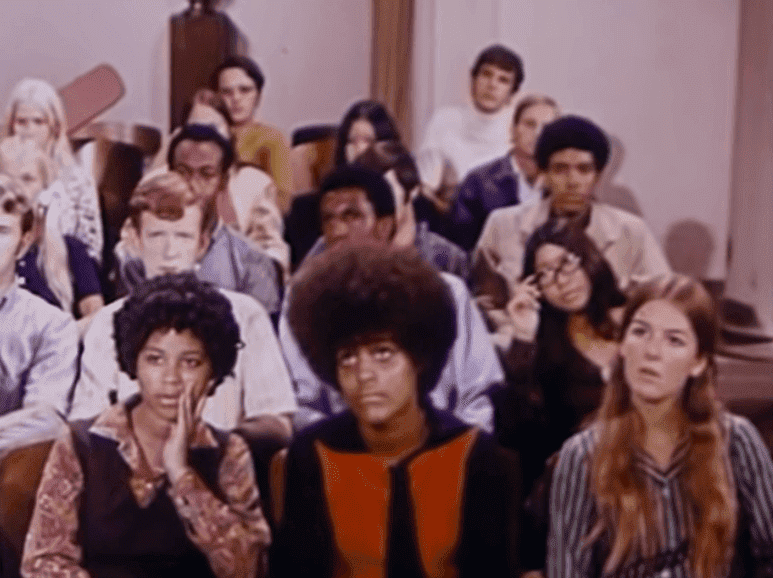 ---
LEAVING RACE OUT OF IT
The show was also among the first to leave addressing racial characteristics to plot lines. Yes, we know that there are episodes where in black or hispanic characters faced disadvantages but the show was also in the forefront of breaking racial stereotypes and taboos. Though the series was an open and direct commentary on race it was not completely message-oriented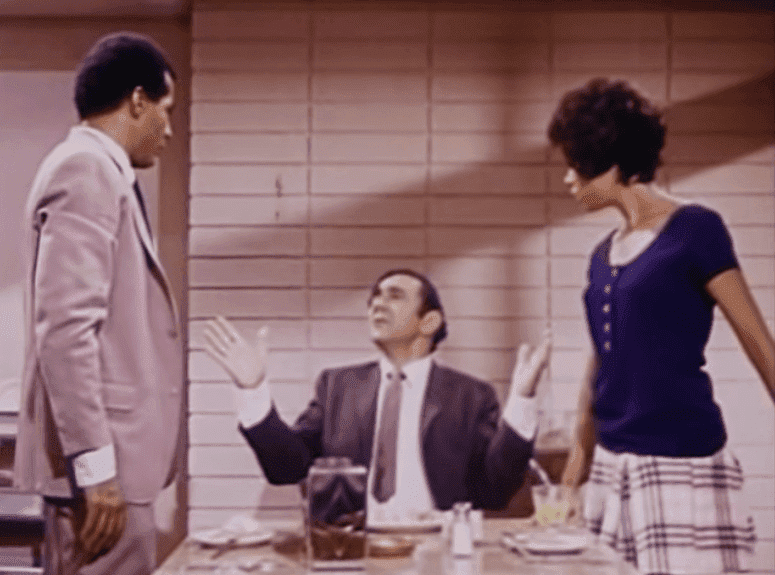 ---
One great example (forgive the irony in the first sentence) is an exchange between Pete and Alice. Pete Dixon: "Right, I'm a teacher. I'm here to teach." Alice Johnson: "Well, I'd better ask you straight out, do you prefer colored or Negro or black?" Pete Dixon: "I've always preferred Pete." To think that this was in the late 60s.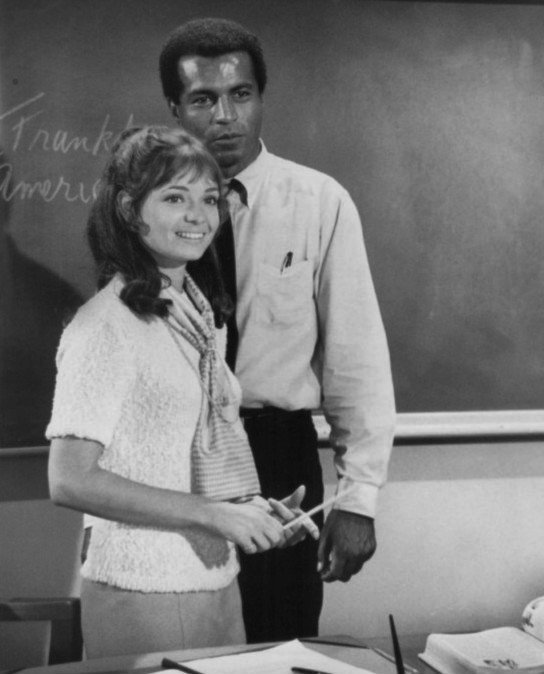 ---
KAREN VALENTINE CHIMES IN
With 50 years of history, Karen Valentine who played Alice recalls what the show had meant for her: "Room 222 just started so many things for me," says Karen. "It was the most amazing way to enter the business. Top-notch all the way and an amazing combination of people. It was a show where the stars just aligned."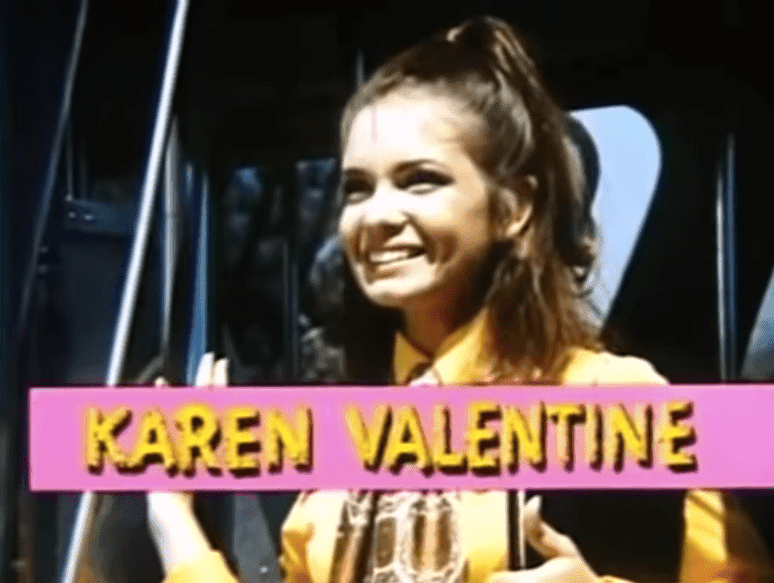 ---
AHEAD OF ITS TIME
In its day, Room 222 was again breaking ground with regard to network fare. Besides the progressive subject matter and, again, such a racially integrated school, the show's lead character and actor was an African-American. Prior to this show it had been Diahann Carroll and Bill Cosby in ISpy, and that was pretty much it.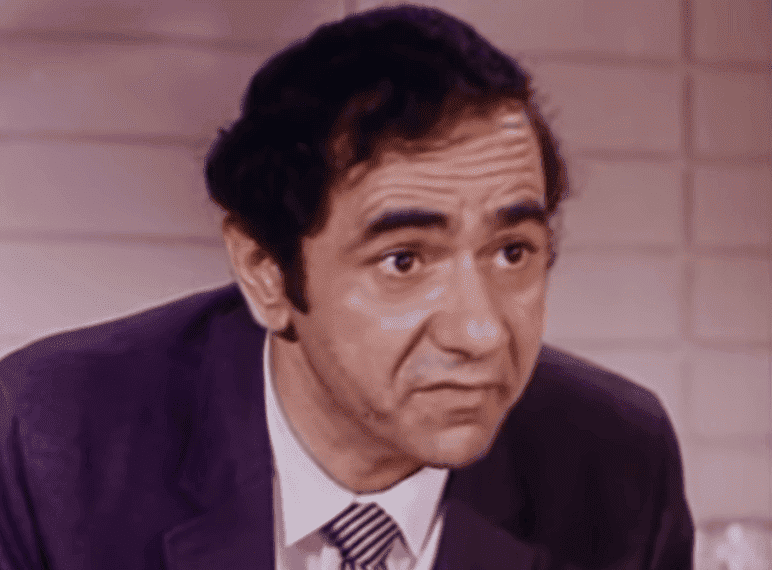 ---
NO NEED FOR ASSISTANCE
Room 22 was a half-hour show which ABC had viewed as a comedy. The studio insisted that laugh tracks should be inserted in the comedic parts of the show. Valentine shares that most of the cast and crew though that it obviously didn't fit.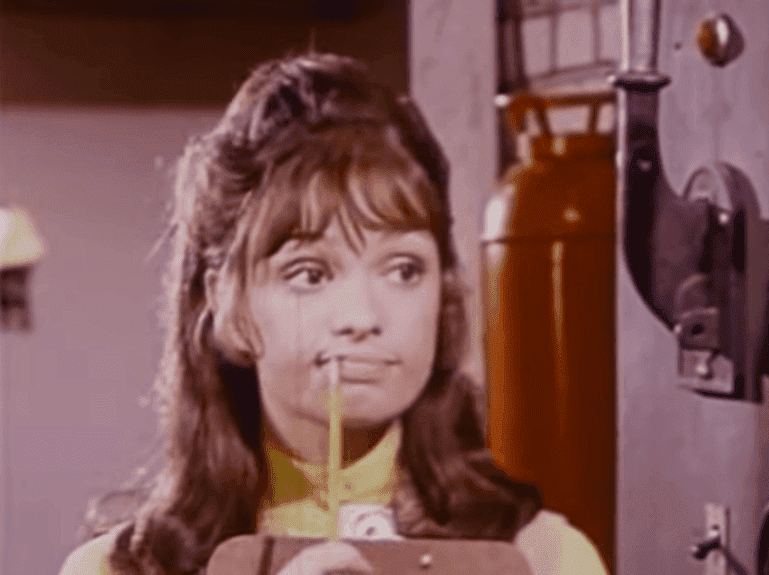 ---
Valentine shares with Closer Weekly: "At one point Gene Reynolds fought to get rid of it, saying 'People will know when to laugh. These aren't set-em up jokes. It's humor. It's character. It comes out of the situation.' And so he fought for that and losing the laugh track, I thought, was the best thing that happened for the show."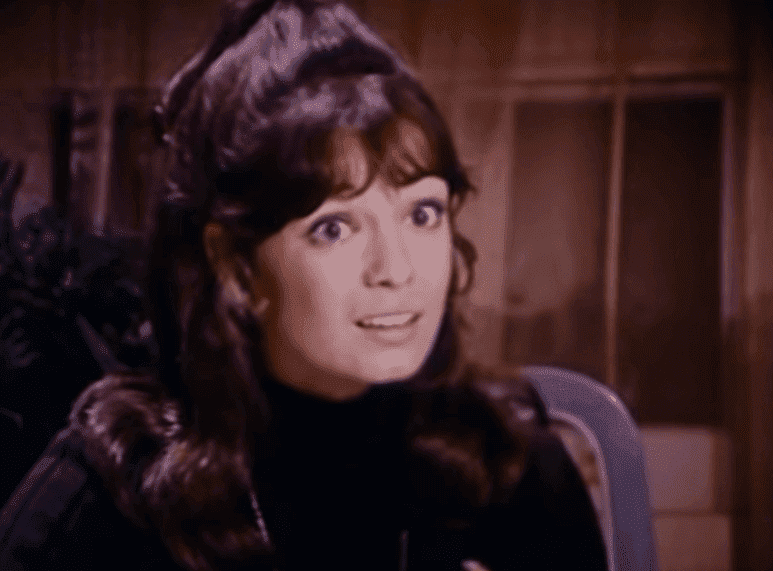 ---
CLASS IS IN SESSION
The actress also share that writers on the show were made to attend classes before they could begin turning in ideas for the script. She recalls, "The research was done. The writers were actually going to classes, being in the school and touring the school so that they were in the milieu of what was gong on in those days."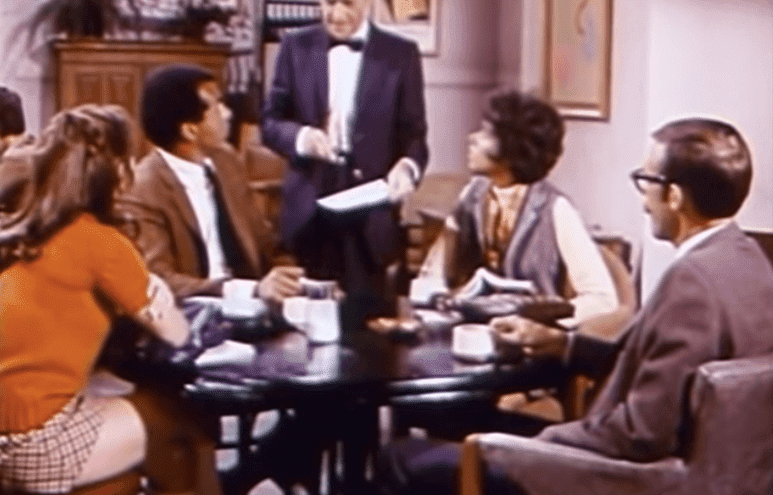 ---
She continues with, "We did shows about Vietnam, we did shows about teenage pregnancy, kids that wanted to drop out of school, kids trying to make something happen and trying to get kids to study more — giving them money and certain perks depending on their grades." This undoubtedly what made the show so current during its run in the 60s.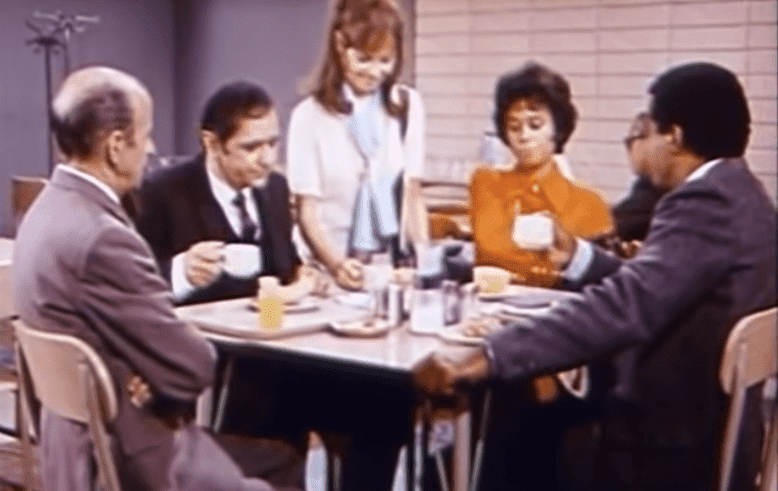 ---
RELATABLE TO SAY THE LEAST
She goes on to discuss that because of the show's research and conscientious writing, it really hit home to a lot people. She says "It was an amazing, innovative show that way, and I thought it really spoke to students. And I remember teachers loving it as well."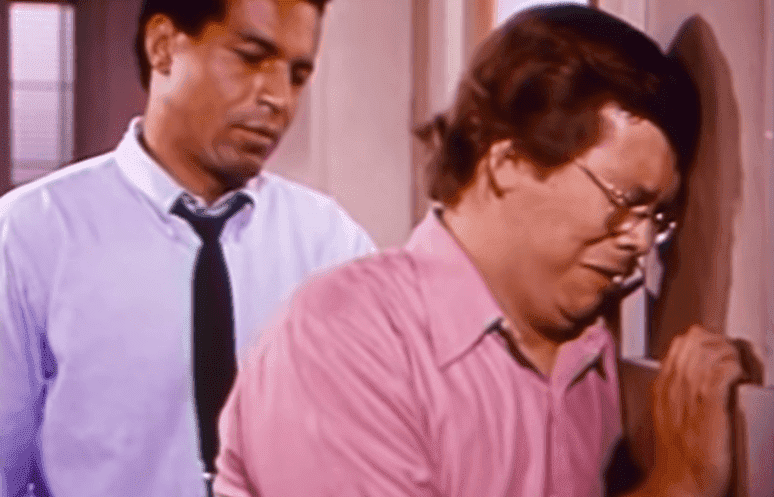 ---
She went on to say that the show was also easy and relatable to perform in. "It had a light touch, so it wasn't preachy, but it also had its serious moments. It ran the gamut, which is why is was so good. You never felt you were saying lines that didn't work."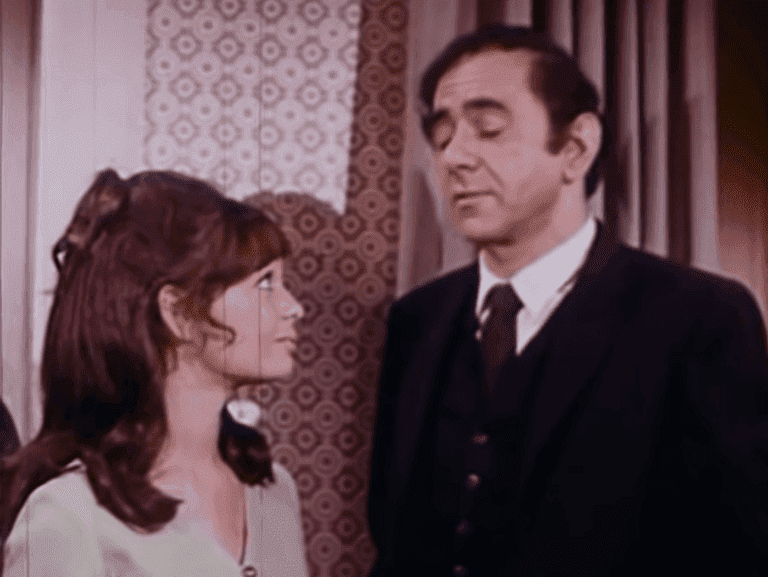 ---
INSTANT SUCCESS
There's no doubt that being on Room 222 was beneficial to Karen Valentine's career. In her first season on the show, Valentine was nominated and won the Emmy Award for Best Supporting Actress. She expresses that "It was kind of mind-blowing to have that happen so soon, so quickly".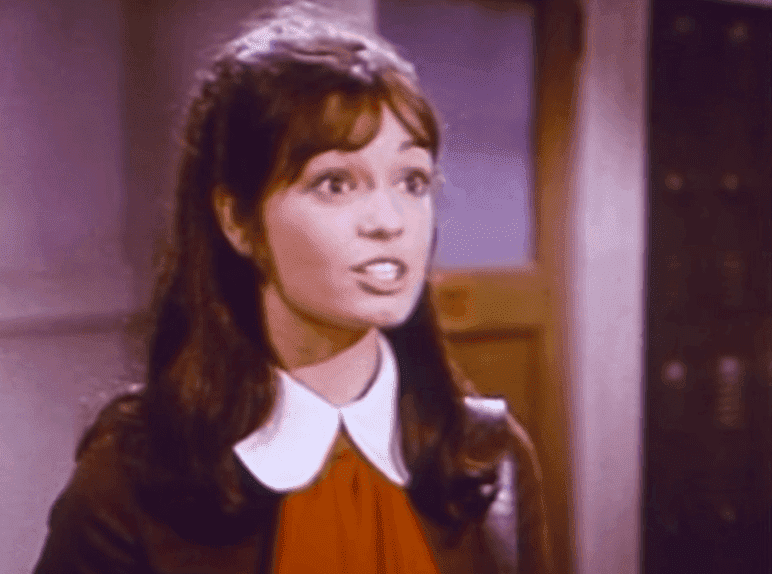 ---
She adds, "and to meet Carol Burnett and her saying, 'Well, congratulations for this.' It was, like, 'Thank you.' But that Carol Burnett would know me? Just incredible." Her success on the lead her to have her own show titled "Karen" after Room 222's cancellation. Which was followed by a lengthy career in both film and television movies.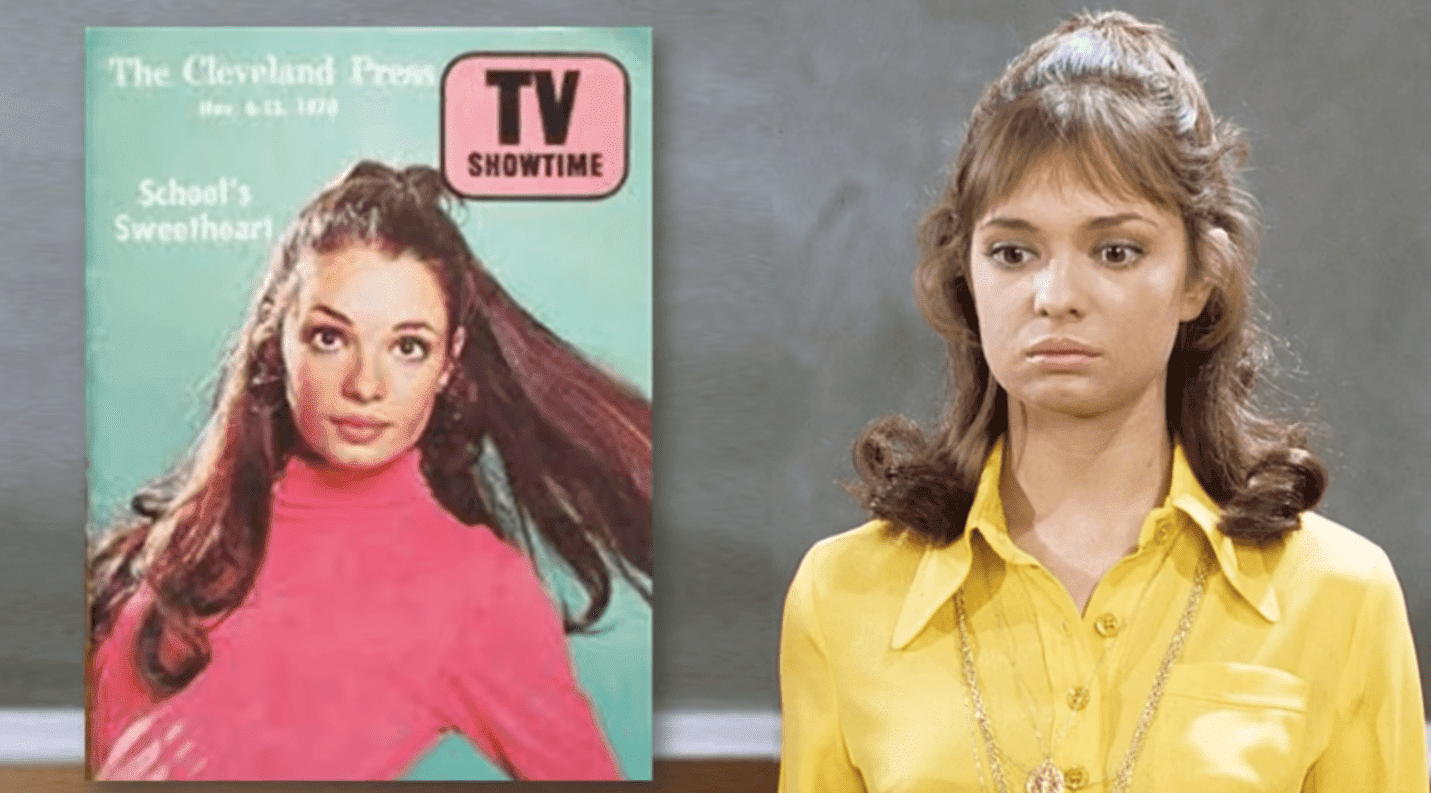 Sources: Closerweekly, Pop Matters, IMDB
---