Cameron Diaz: Hollywood Outcast
Have you seen any movies starring Cameron Diaz lately? No? Neither have we! After 2014 Cameron has not been committed to any new acting projects! Is it a retirement from acting? What happened to her career in the last five years? Let's see why Hollywood won't cast Cameron Diaz anymore.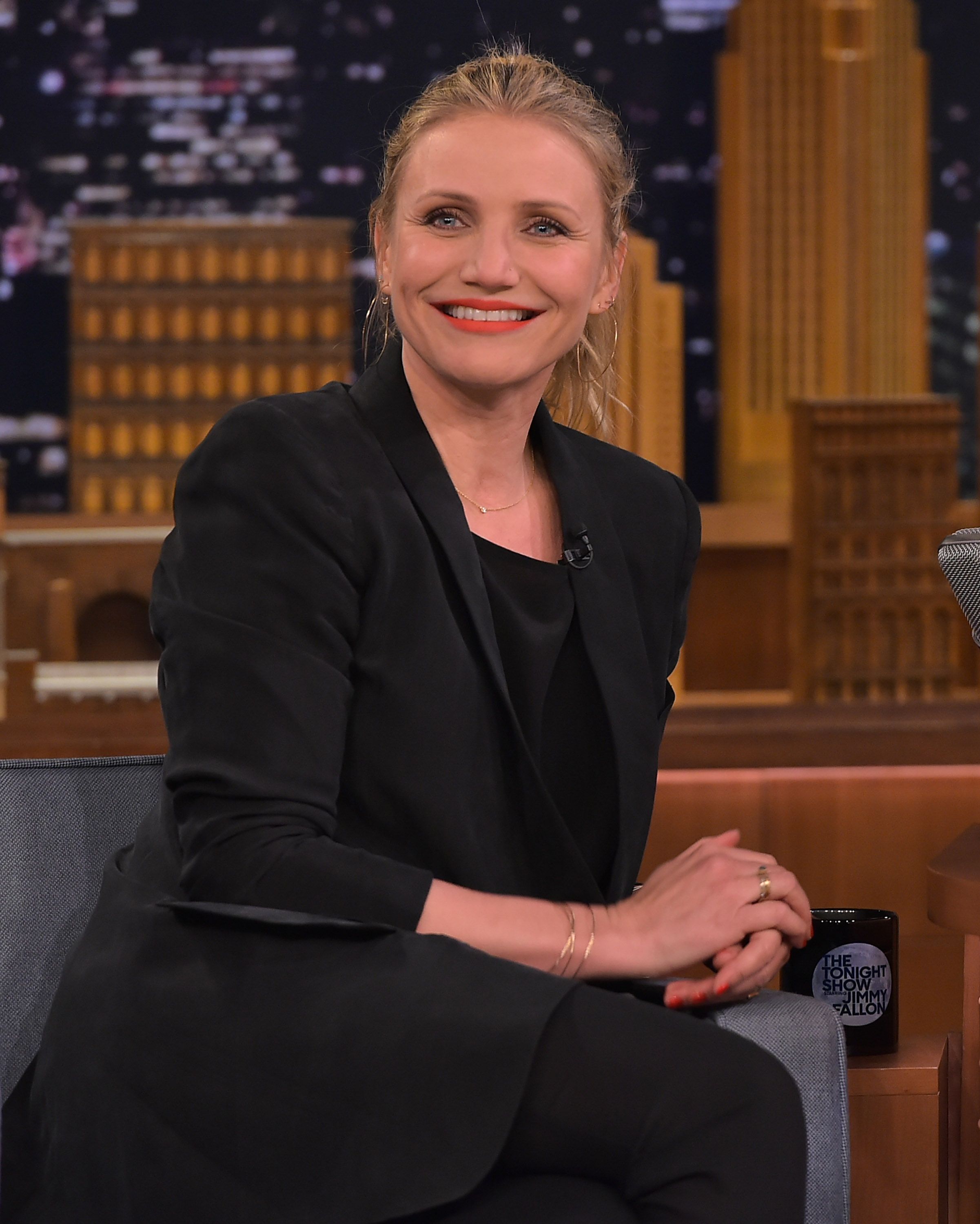 ---
EARLY SUCCESS
The first thing most of us remember about Cameron Diaz is her breakout role in 'The Mask'. This leggy blond with the dazzling smile added to the success of the movie almost as much as Jim Carrey did! But did you know that Diaz initially didn't plan to be an actress?
---
At the age of 16, she signed a contract with a modeling agency, and quite soon after she appeared in advertisements for brands like Calvin Klein and Levi's. At 17 Cameron's photo was on the cover of the July issue of Seventeen magazine.
---
In an interview with the magazine, she revealed her plans for the future, saying that she'll "probably model until I'm old and gray." And the next year she went to Australia, where she worked as a model for three months and did a shoot for a Coca-Cola commercial.
So it's safe to assume that her modeling career went all smooth. Better yet, in less than two years her agent recommended Diaz to film producers who were searching for a lead actress for a new comedy film – The Mask. And that was the start of Cameron Diaz's wildly successful acting career.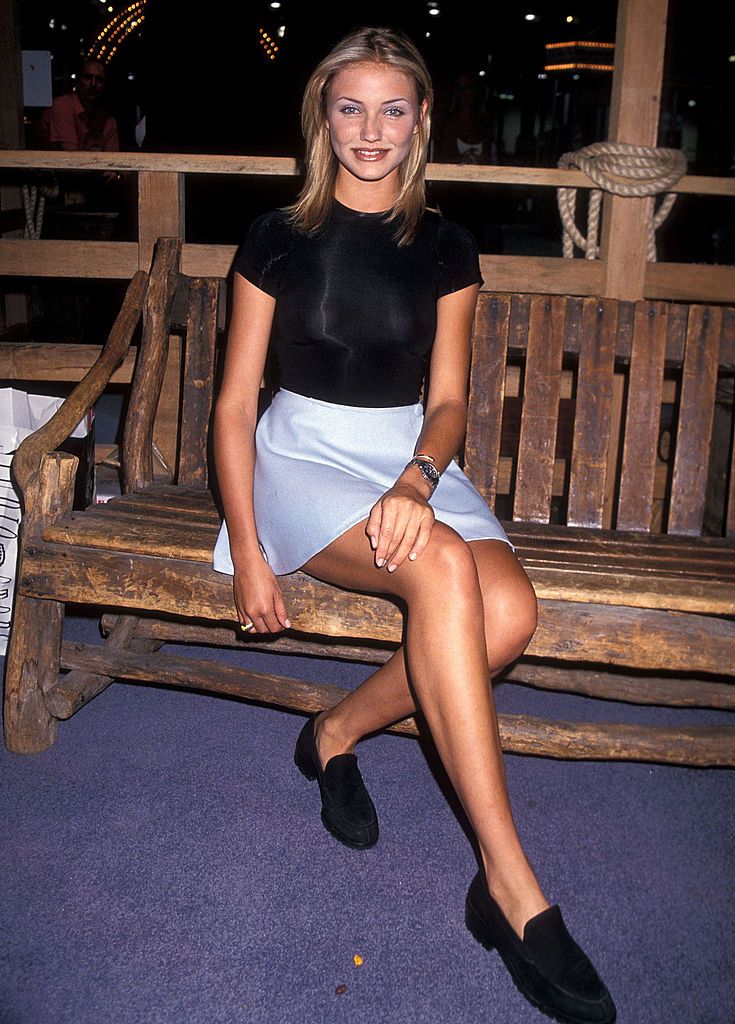 ---
DESTINED TO BE FAMOUS
In the '90s, Cameron Diaz was, without any doubt, an unparalleled sex-symbol and the key to success for literally any movie she had been a part of. During this decade Cameron co-starred opposite the already-famous Keanu Reeves and Julia Roberts, and acclaimed industry veterans like John Malkovich and Al Pacino, and many more.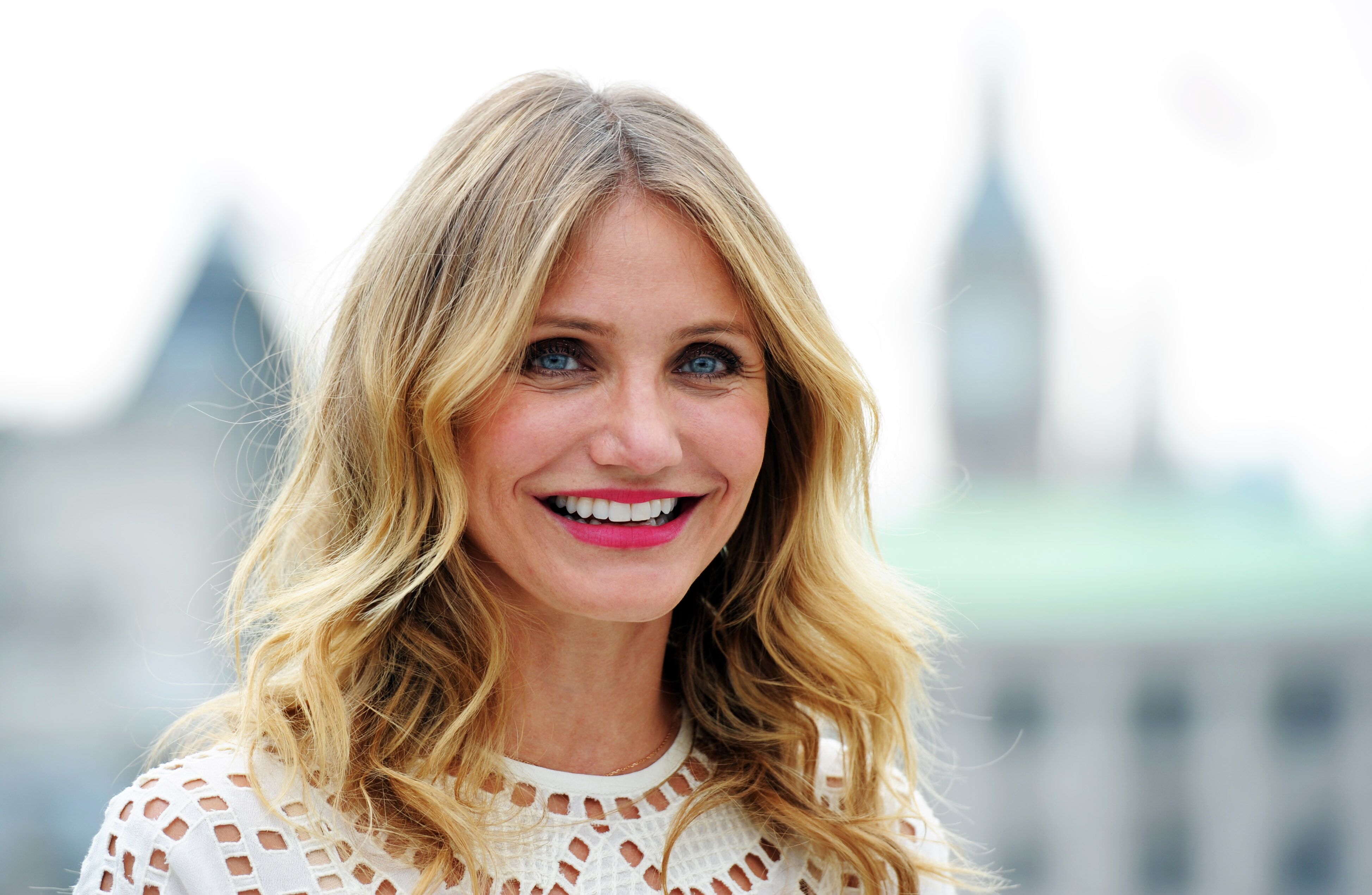 ---
Moreover, her performance was praised by critics, and not only the comic roles but the dramatic ones too! For the arthouse film, 'Being John Malkovich' Diaz underwent quite a transformation, that included a crazy hairdo, brown contacts, and an overall frumpy appearance. Can you imagine? – people on set sometimes didn't know who she was!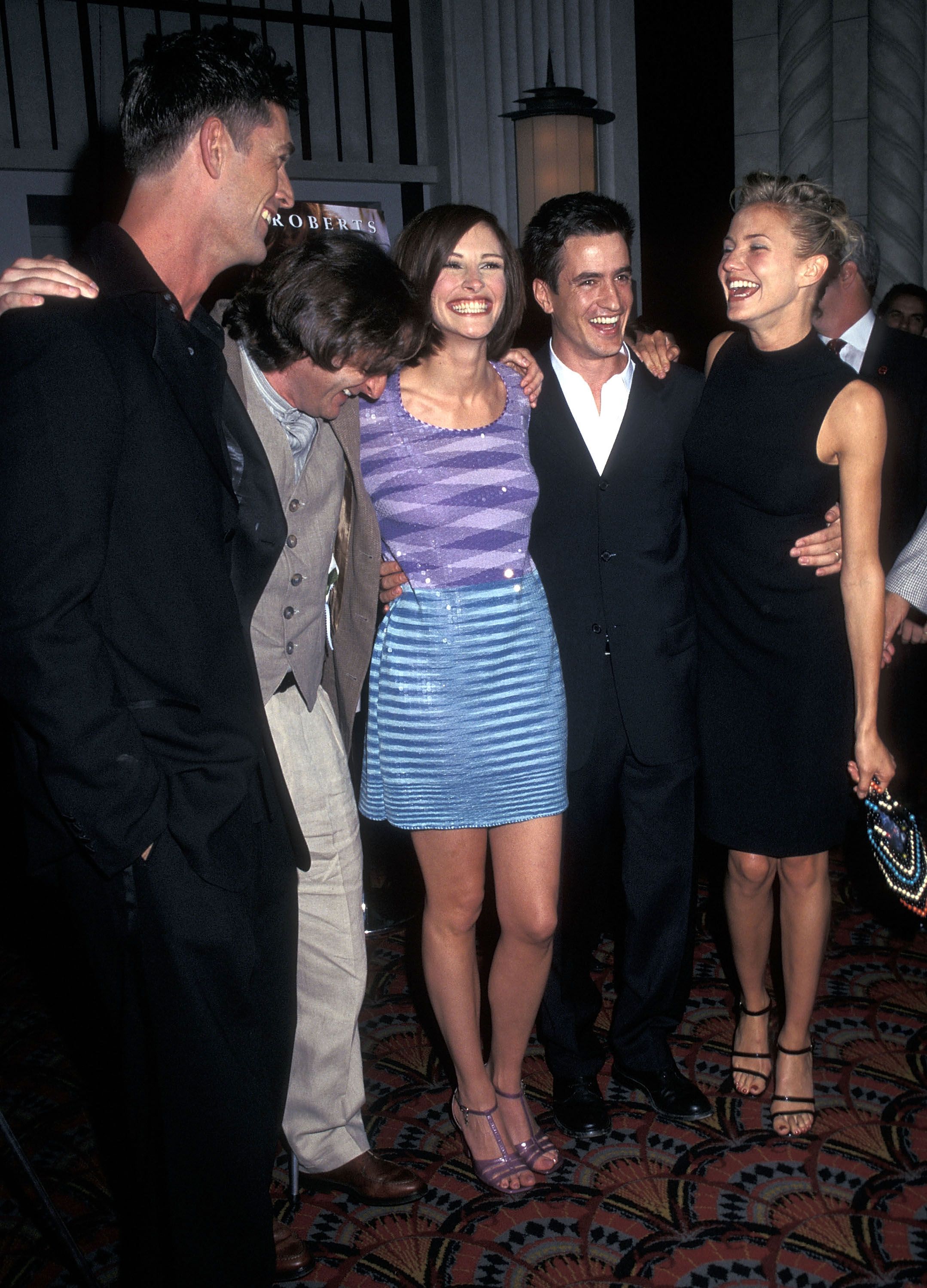 ---
And in an Oliver Stone's drama 'Any Given Sunday' she was praised for adding subtlety to her character. After that, Diaz performed brilliantly in romantic comedies like 'My Best Friend's Wedding' and 'There's Something About Mary'. But the movies 'Very Bad Things' and
'A Life Less Ordinary' received negative reviews and hardly paid off. Maybe those were the first signs of her future setbacks - maybe Diaz should have paid more attention to them?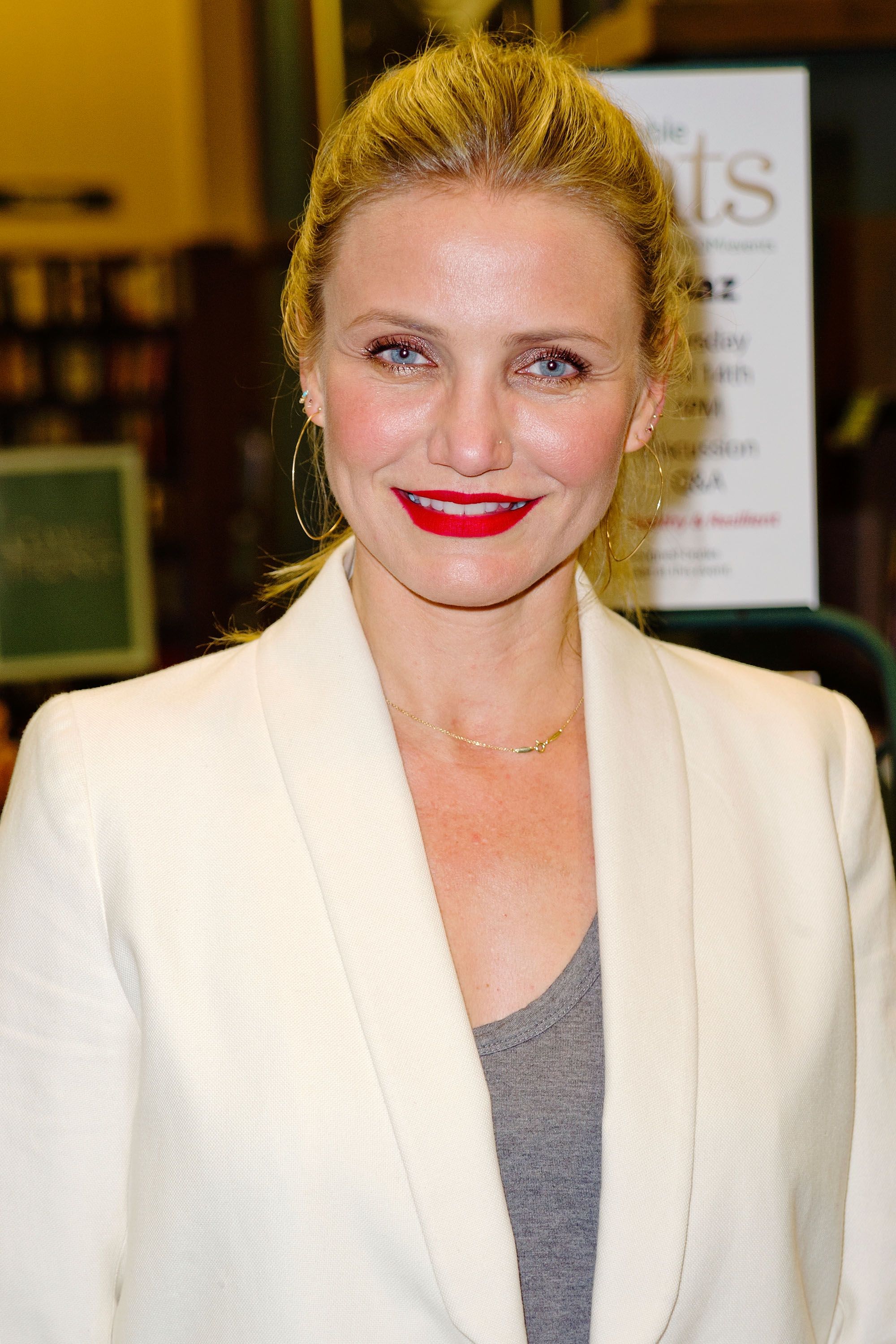 ---
UNCONDITIONAL SUCCESS – SO FAR
But for the time being the minor failures didn't harm the overall fruitful career of the actress. But for the time being, minor failures didn't harm the overall fruitful career of the young actress. And the next decade, where she worked on 17  projects, proved to be more successful for Cameron. Diaz kept hitting the box office every time she took a role.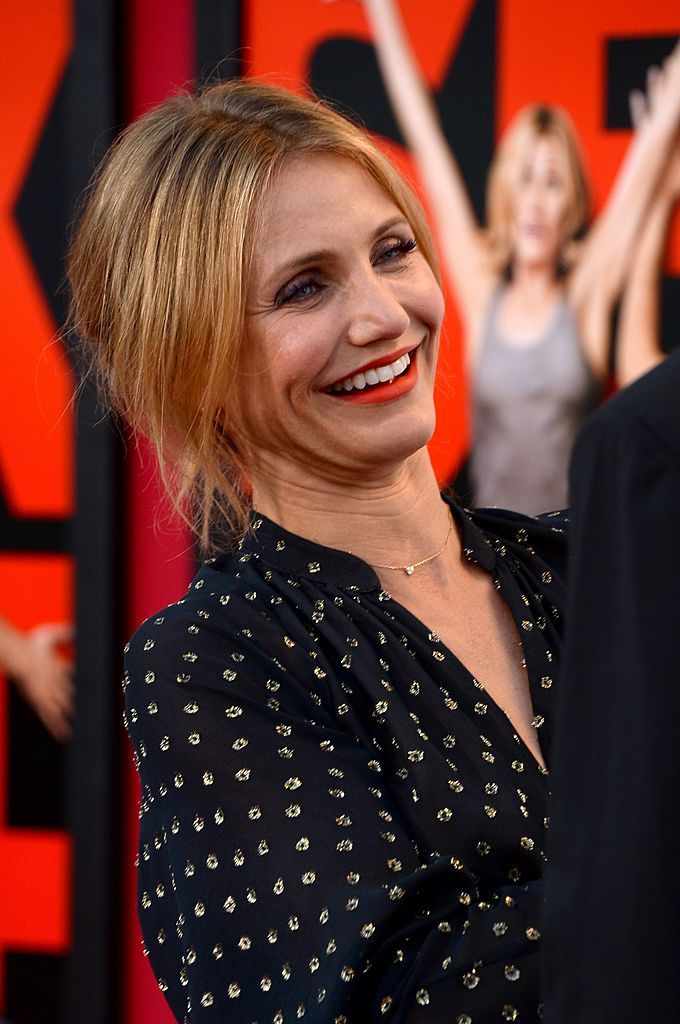 ---
In the 2000's she was everything, from a Charlie's Angel to an ogre princess, from an obsessive stalker in 'Vanilla Sky' to a pickpocket in Martin Scorsese's 'Gangs of New York'. And, once again, Diaz proved that she's the reigning rom-com queen: both 'What Happens in Vegas' and 'The Holiday' grossed its budget back more than five times!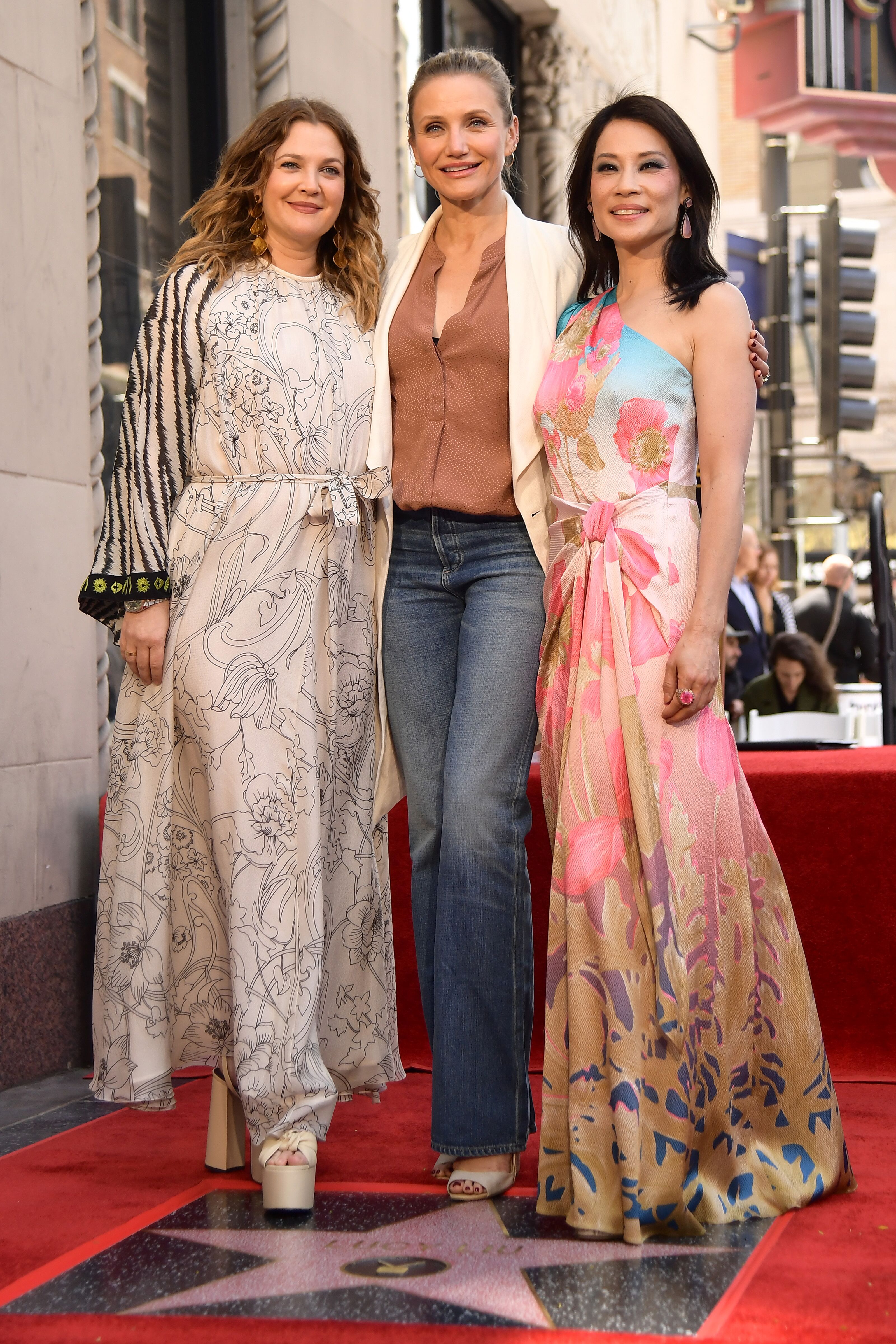 ---
The movies that Cammie's been a part of, became the most profitable in her career. Just a few examples: she got $12 million for "Charlie's Angels" and then $20 million for the sequel "Charlie's Angels: Full Throttle". And for voice acting Princess Fiona in the Shrek franchise Diaz collected her largest paychecks, which were 3, 10, and 30 million dollars.
---
However, another drama, 'My Sister's Keeper', and the psychological horror 'The Box' didn't match the financial success of her previous movies.  Both films came out to theatres in 2009, and now we know that they were the sign that Cameron's name on a movie poster was not enough to guarantee complete success anymore.
---
WHAT ABOUT LOVE?
And what about Cameron Diaz's love life? The actress has a long dating history! We won't mention all of her boyfriends, but Cameron's most long-term relationships were with Jared Leto and Justin Timberlake. And although they broke up, Diaz seems to have the superpower to remain on friendly terms with her exes.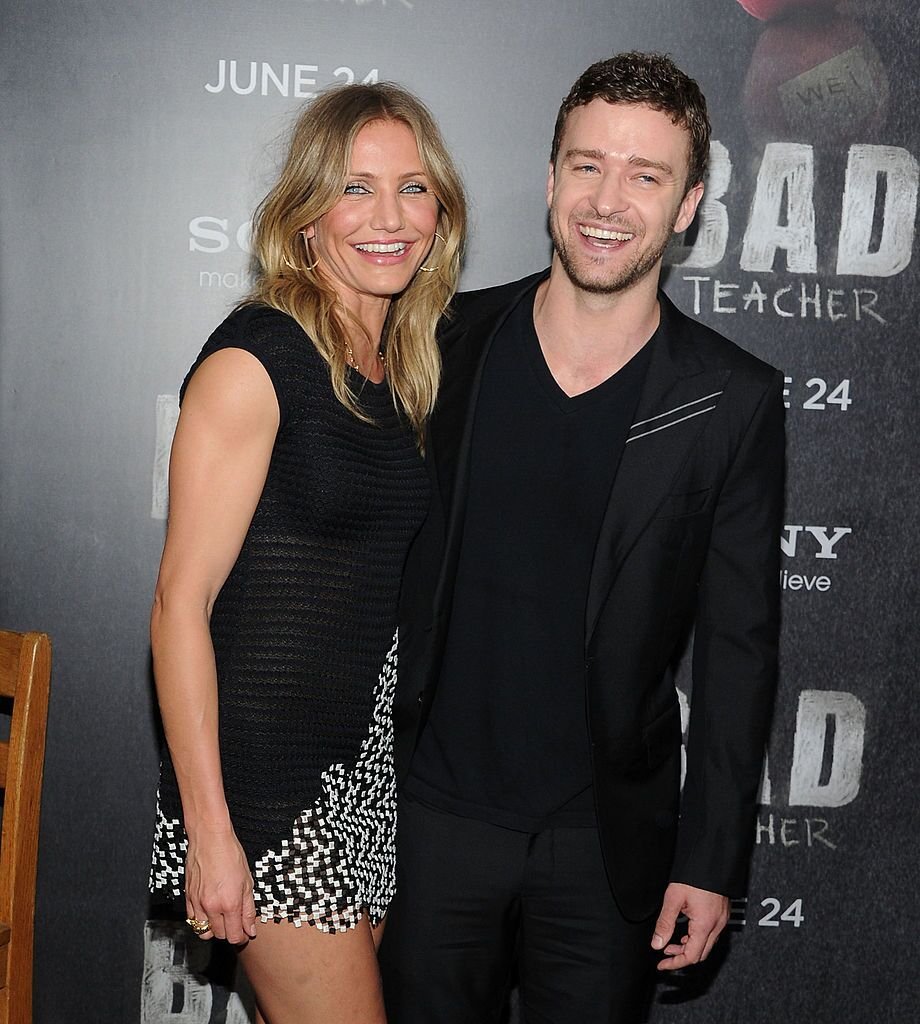 ---
The fact is that she didn't think that marriage would necessarily be in her future – until one poignant meeting that changed the course of her life. But, we'll get to that a little bit later. Now we will get to the moment when Cameron's career took a sudden turn.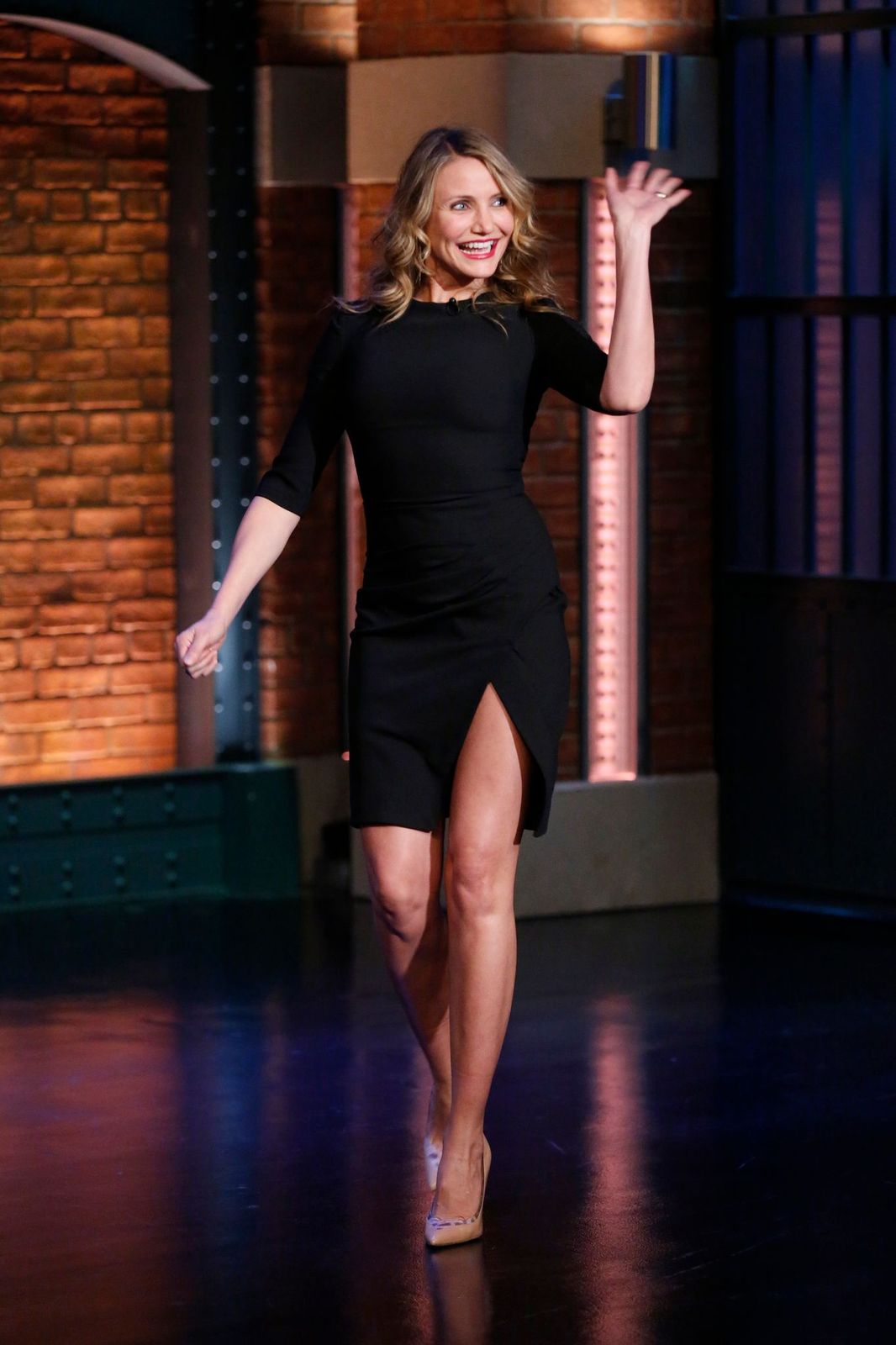 ---
CLOUDS GROW HEAVIER OVER CAM
In 2010 Forbes ranked Diaz as one of the richest female celebrities, which is not that surprising, considering how prolific the actress was. But something definitely changed that year. Because although Cameron continued making two or three projects each year, their quality became… well, questionable.
---
Like we have mentioned before, Diaz learned her lesson and apparently decided to stick to what she was best at – comedy. Still, she started having difficulties with her roles being poorly received: all the movies where Cameron was featured in after 2010 received mixed or mixed to negative reviews and miserably failed at the box office.
Just consider this: the action-comedy 'Knight and Day" had merely recouped its budget, despite co-starring Tom Cruise, and so did 'The Green Hornet'. Against this background, the commercial success of the next project, 'Bad Teacher', came as somewhat of a surprise.
---
And cleverly: Cam took a massive pay cut for 'Bad Teacher', which was only 1 million dollars upfront… in exchange for a percentage of the film's backend gross. That made her one of the 20 highest single-film paychecks ever earned by an actor, 'cos the movie turned ou  t to be a box-office hit.
Cameron's next films 'The Other Woman' and 'Sex Tape' were commercially successful despite the mostly negative review.  But things got worse with 'Gambit', 'What to Expect When You're Expecting' and 'The Counselor' – where even the star-filled cast didn't guarantee them decent box-office results.
---
So when a film adaptation of the musical 'Annie' was released, it's unfavorable reviews weren't all the way surprising. And what could fans expect from a real badass star, who did her own stunts and mastered kung fu moves?
Yes exactly! We all expected that she would get up and kick back and that her next movie would finally be a hit. But, after 2014 Cameron Diaz did not commit to any new acting projects! And soon after fans started making theories on it.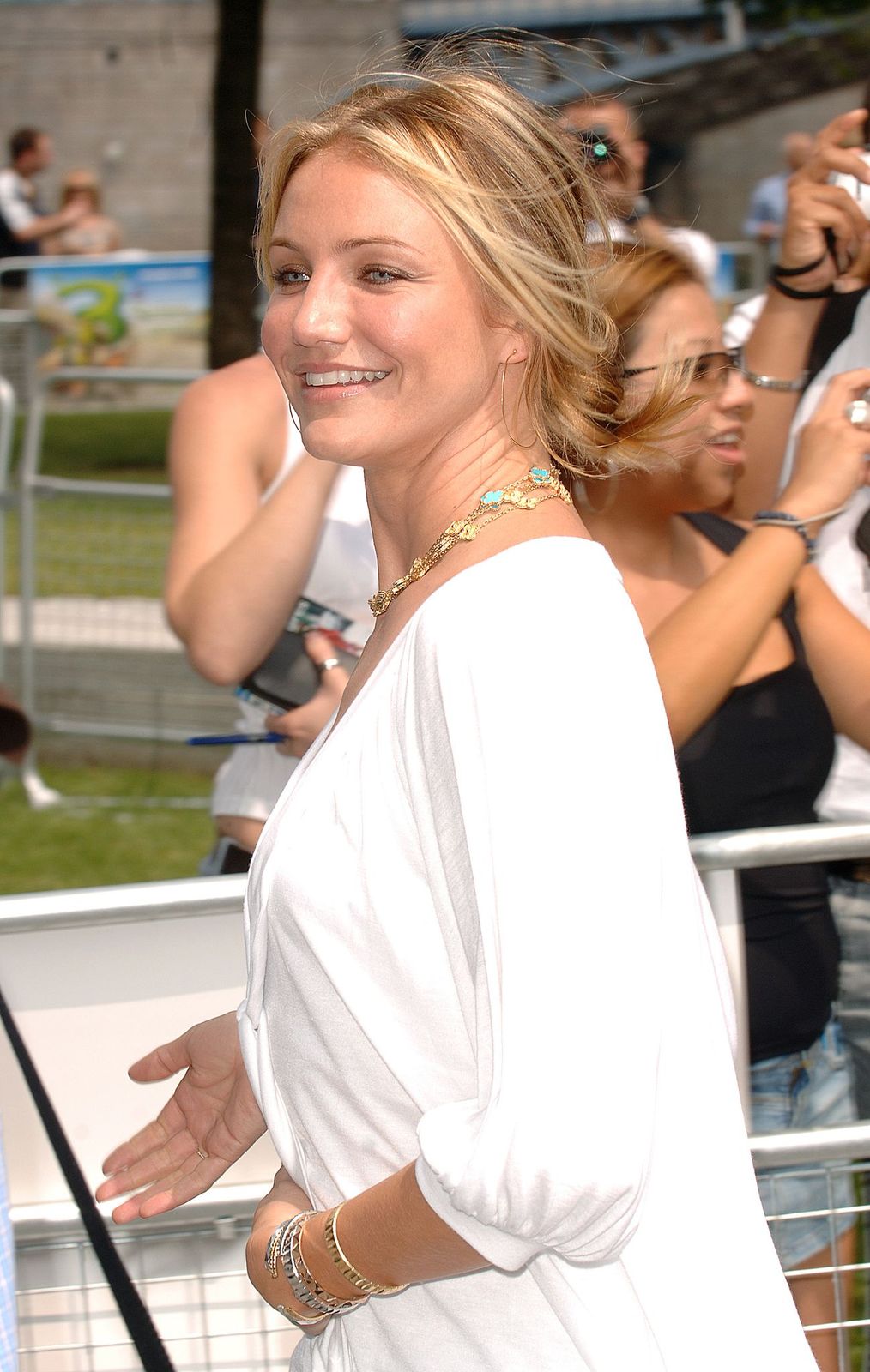 ---
RETIREMENT FROM ACTING?
And the main theory is that even though Cameron Diaz can still be fun to watch, Hollywood doesn't find her bankable no more. The actress simply stopped making hits, as the viewers 'fell out of love' with her. Unfortunately, all of her latest movies prove this right (as we just told you).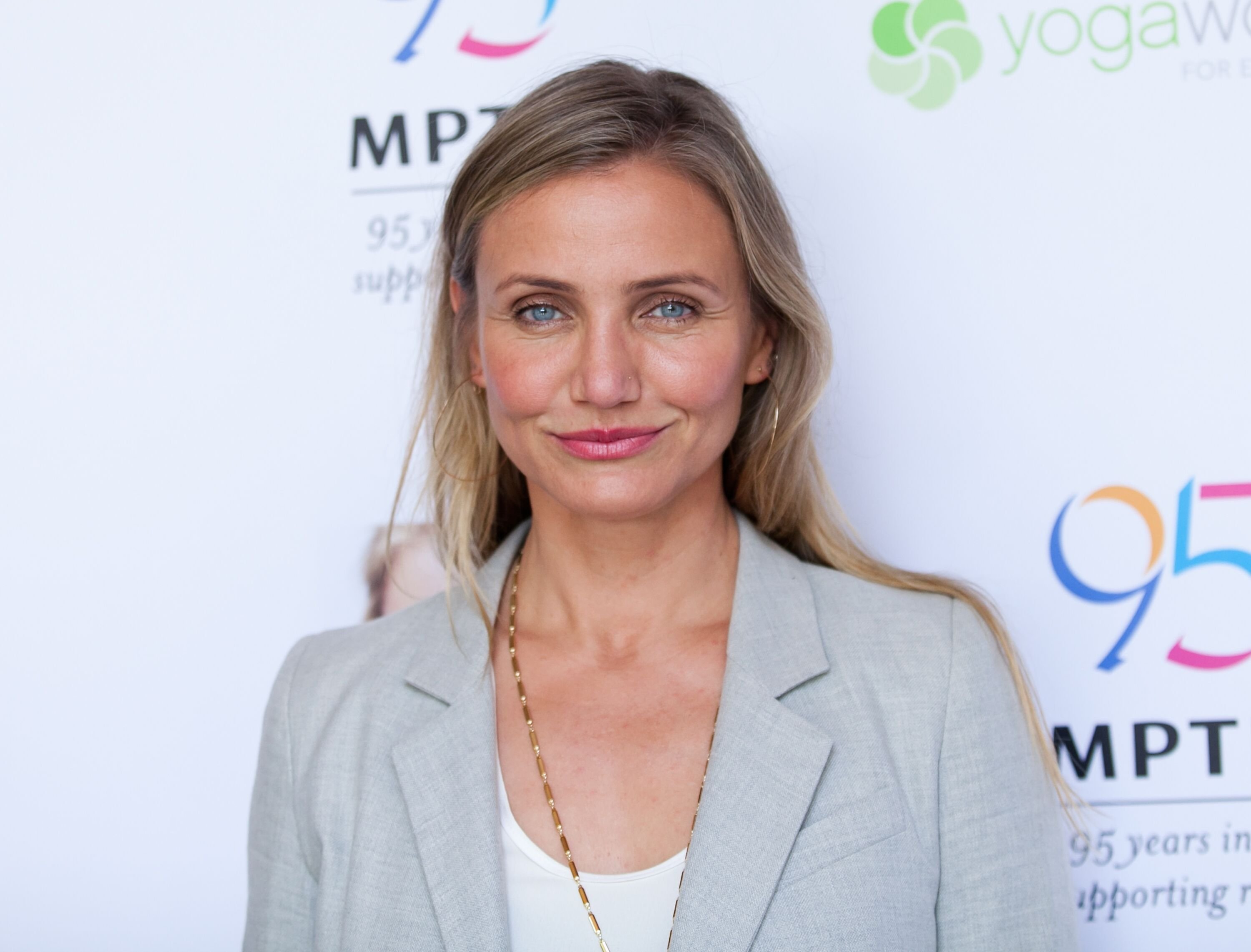 ---
Another theory says that Diaz is too old for Hollywood. Yes, it sounds awful – and totally untrue, because we all know that Cam is in an amazing shape! But the sad truth is that the range of roles for female actors over 40 becomes limited. She has definitely outgrown her roles on a professional level, but it seems that nobody's really interested in her dramatic talent!
---
And, finally, some people think that her current net worth is enough to finally take a break from acting. Surprisingly, in 2017 the actress herself explained that after a solid 20 years in the industry, she grew tired of constantly traveling as a part of her job. So she decided to start living life at her own pace:
"I just went, 'I can't really say who I am to myself.' Which is a hard thing to face up to. I felt the need to make myself whole."
But still, it wasn't until Selma Blair's slip of the tongue in an interview with 'Metro" when everybody started saying that Cameron Diaz quit acting for good. Speaking of the possible reunion with Diaz and Christina Applegate on the set of 'The Sweetest Thing' sequel, Blair mentioned that Cameron has retired from acting: "She's like 'I'm done.'"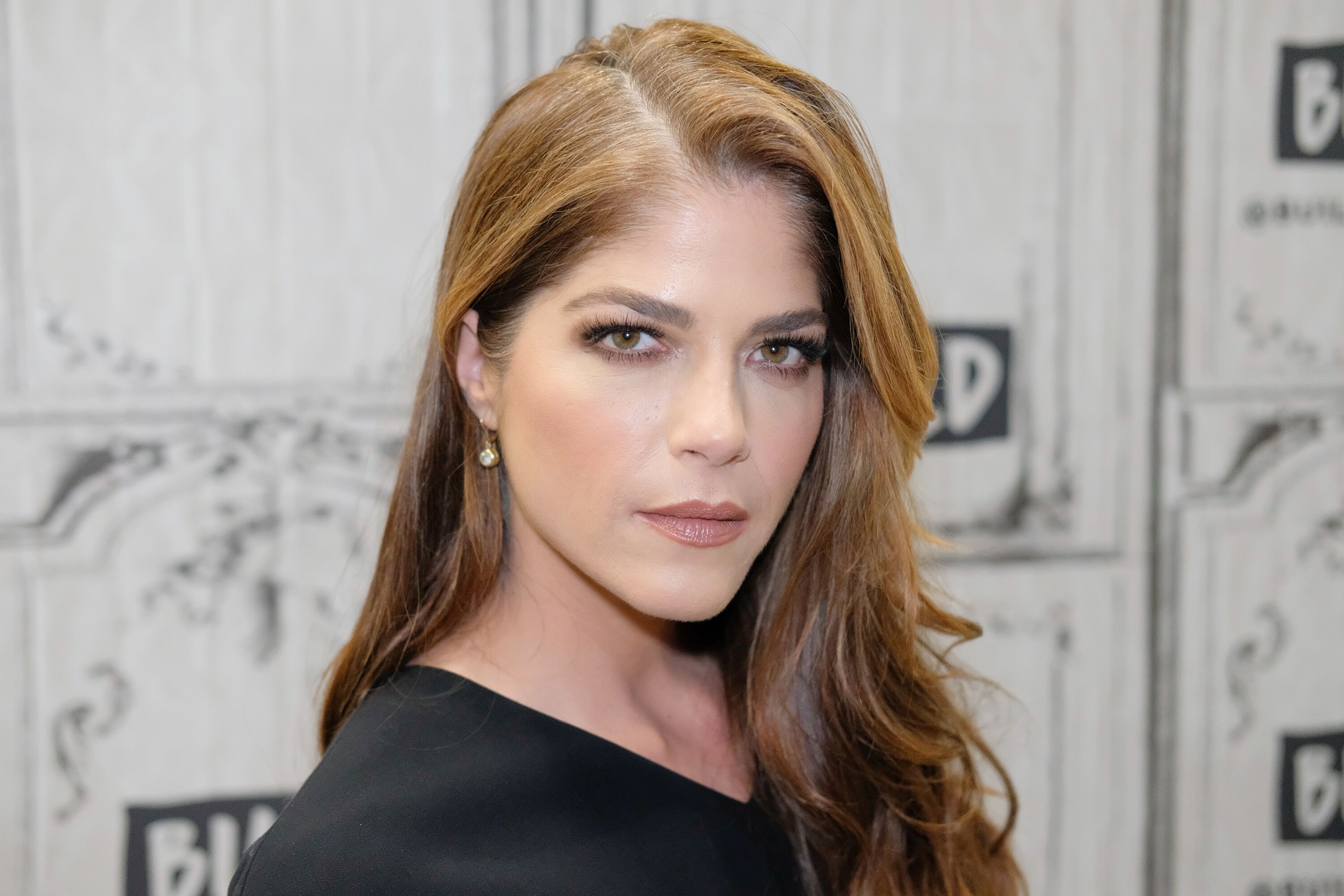 ---
However, later Selma posted on Twitter that she was just "making a joke in an interview." Well, though Cameron did (!) need some time to get out and focus on other things, we still think that the disastrous reviews for 'Annie' could have been the major turning point. What went wrong in her life? It turns out that Cam has finally got her own..
---
HAPPILY EVER AFTER!
Though Diaz seemingly wasn't interested in commitment, she also took a "never say never" approach. And her break from acting suspiciously coincided with meeting her future husband, 'Good Charlotte' guitarist Benji Madden. As it often happens, love came to them when least expected.
---
The musician's sister-in-law Nicole Richie, who's married to his twin brother, introduced the pair someday in the beginning of 2014. The events came thick and fast: Cameron and Benji got engaged after seven months together, got married in early January of the next year.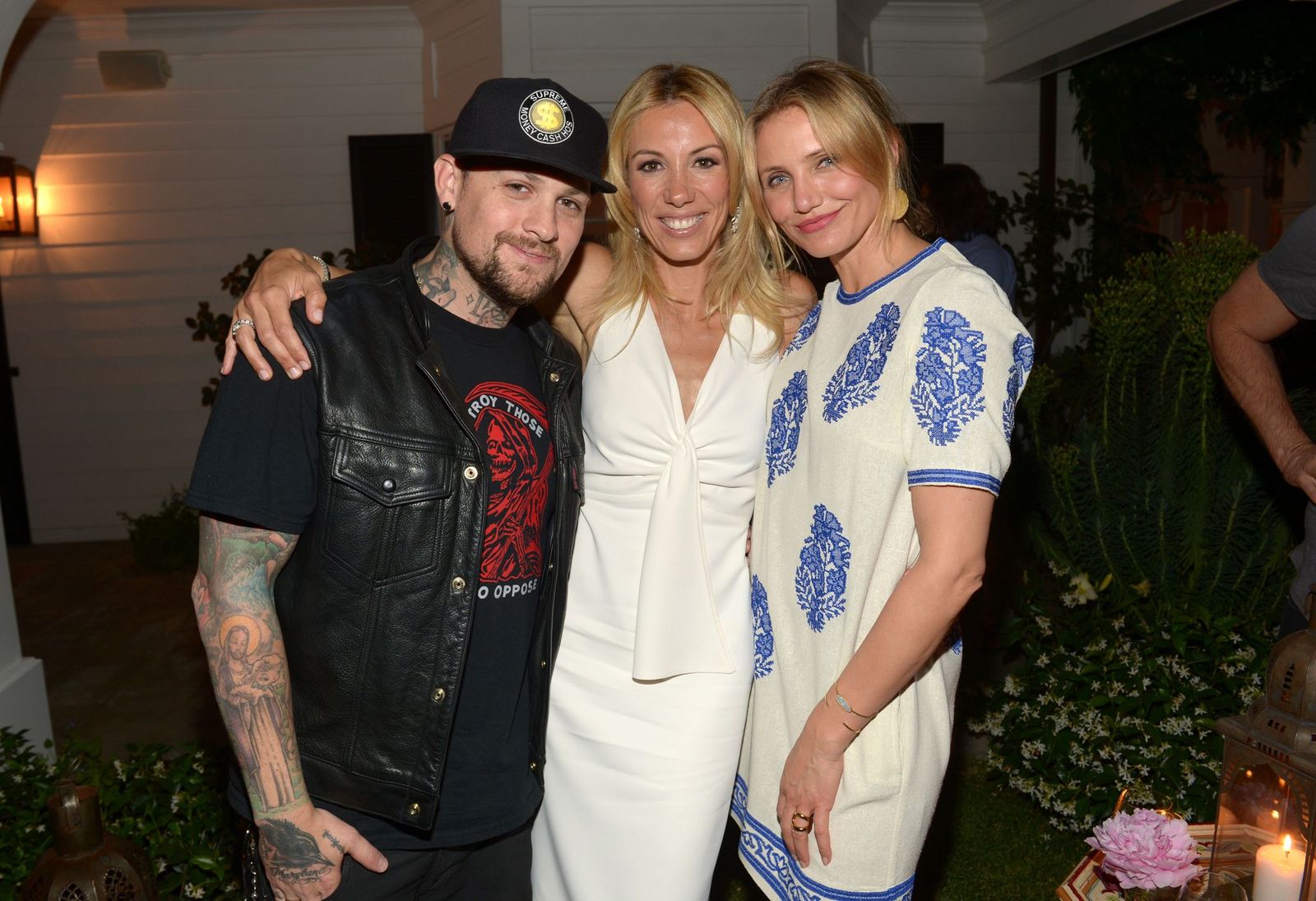 ---
MOTHERHOOD IS THE BEST PART OF HER LIFE
The couple revealed in a shared post on Instagram that "She has instantly captured our hearts and completed our family." So we finally know what Diaz has devoted her time to after taking a hiatus from her career! This year a 47-year-old Cam welcomed her first baby – a girl named Raddix Chloe Wildflower Madden.
---
The actress and her husband are over the moon with their new roles as parents. The little family has been enjoying quarantine together listening to the baby hits such as Baby Shark and Sesame Street music. In an Instagram Live session with her friend Katherine Power, Diaz revealed:
 "I'm so, so grateful and so happy and it's the best thing ever and I'm so lucky to get to do it with [my husband] Benji and we're just having the best time. It's so great. I'm just thrilled."
---
WILL CAMERON DIAZ EVER GET BACK ACTING? 
Although she's financially secure (with her own net worth estimated at $140 million dollars, plus her husband's yet another $20 million), she is incredibly talented and still has a lot to offer, we still wouldn't count Cameron out of the Hollywood life forever!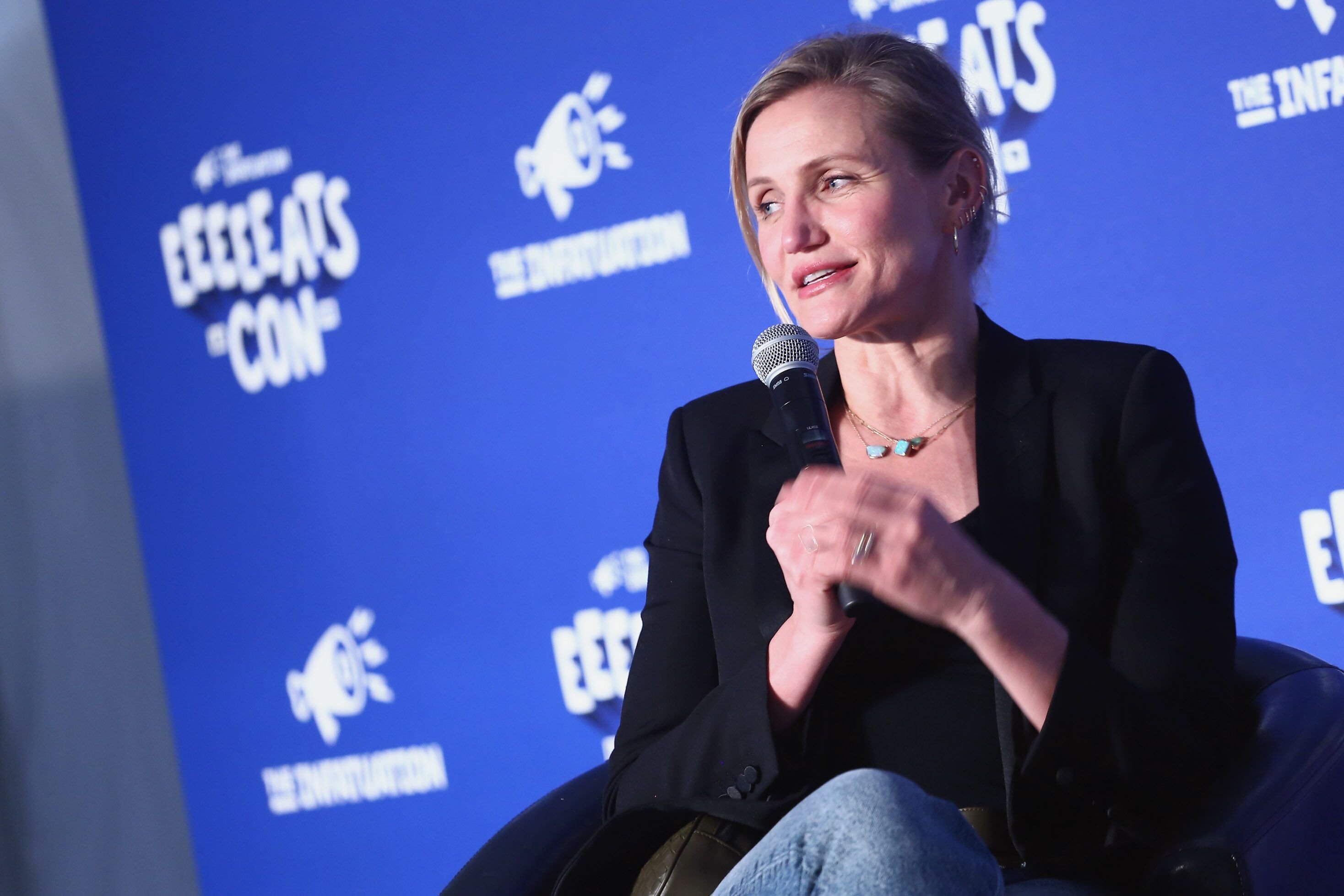 ---
The actress certainly needed some time for herself (and family!), but she's not the kind of person who can sit still. So far, she has already tried her hand in writing, released two books, and got into the alternative medicine business. 
---
THE TRUTH BEHIND HER EXIT FROM HOLLYWOOD 
Diaz recently appeared on Gwyneth Paltrow's In goop Health: The Sessions where she shared that she's decided to retire from acting; she's choosing to take a different direction in life and focus on her family. The actress revealed that she was working too hard:
"I just decided that I wanted different things out of my life. I had gone so hard for so long, working, making films and it's such a grind," said Diaz. "I didn't really make any space for my personal life."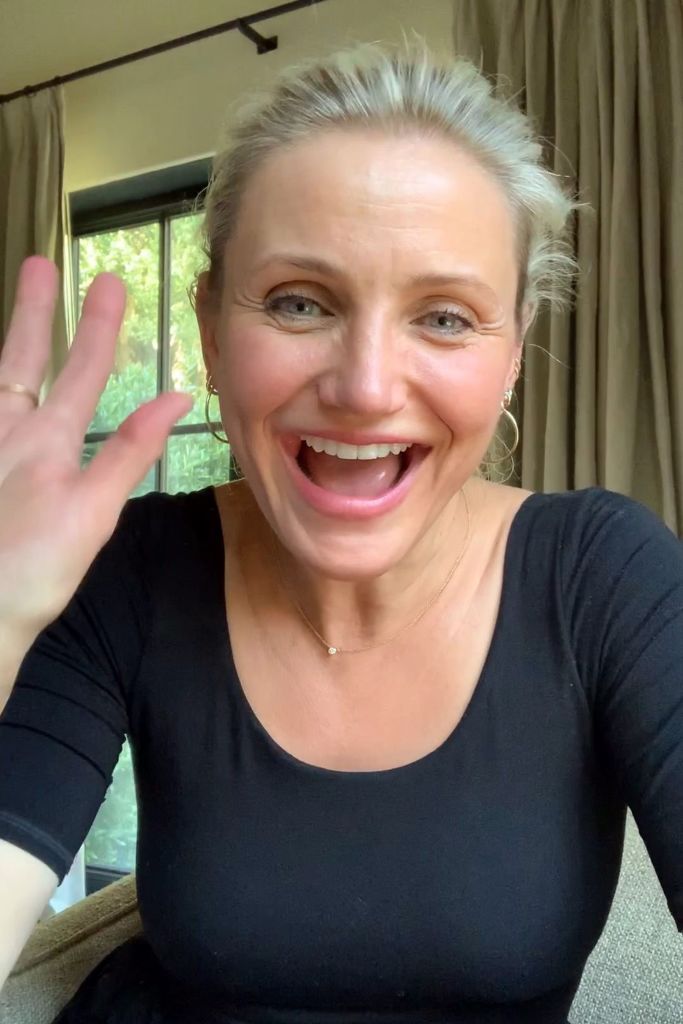 ---
Despite leaving a career she's spent all her life building, the actress feels a renewed sense of peace and calm. However, she might still have one more project in-store, a reboot of the epic 'Shrek' franchise, according to IMDb, 'Shrek 5' is in the works.