Inside Kobe Bryant's Unique Family: Meet Black Mamba's Beautiful Wife and 4 Daughters
The world is still reeling after news broke that basketball star Kobe Bryant tragically died in a helicopter accident on Sunday, 26 January 2020. This, along with his 13-year-old daughter Gianna, and seven others. The Black Mamba leaves behind an incredible legacy, one that will ensure he lives on in the hearts of his fans. Let's look back on his remarkable life and career that started at age three!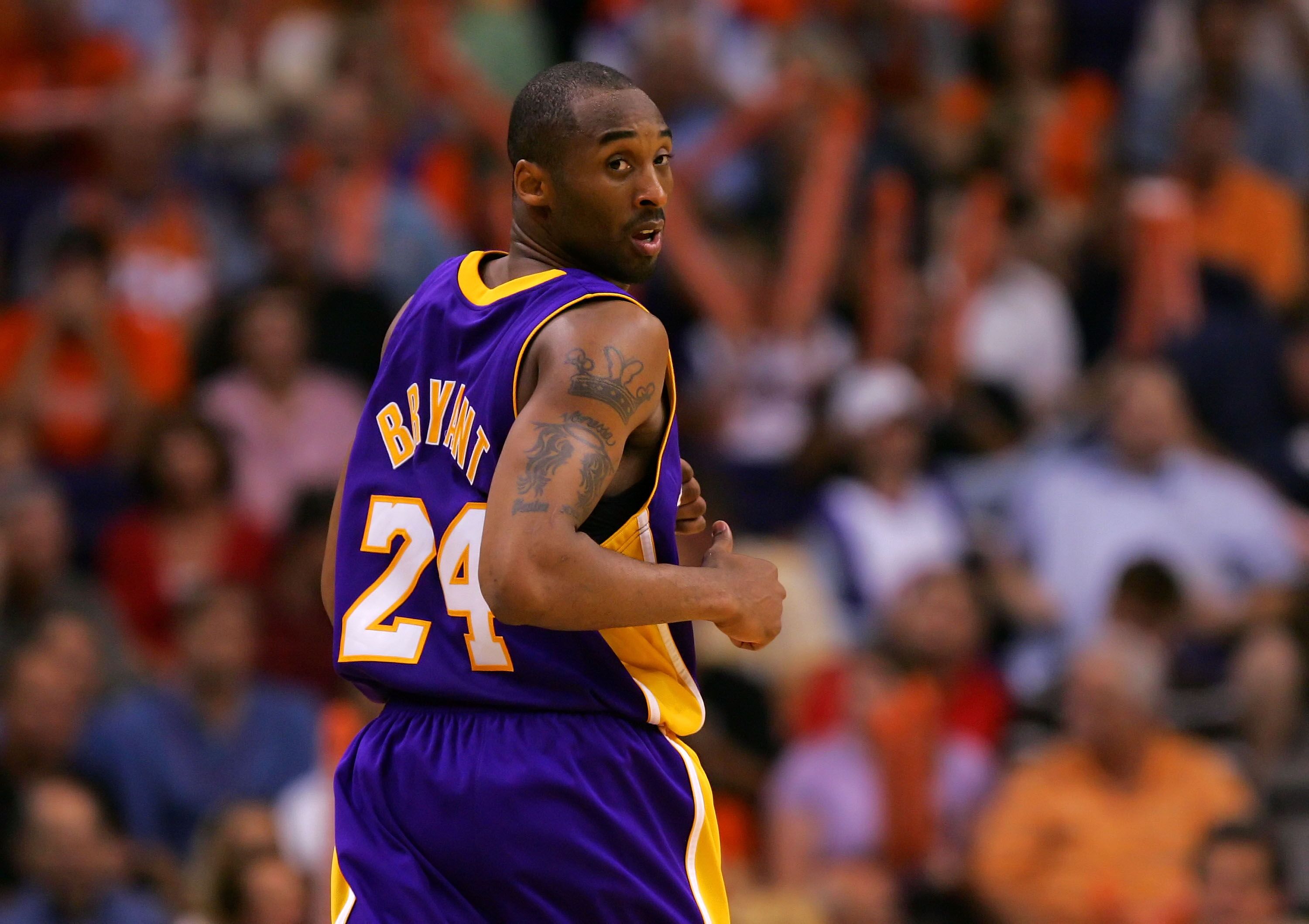 ---
BASKETBALL WAS IN HIS GENES
Kobe Bean Bryant was born in Philadelphia on August 23, 1978. The only son of Joe Bryant, player-turned-coach of the NBA, the sport was in his genes! His mother, Pamela Cox might not be sporty but her brother was! Kobe's maternal uncle, John Cox, was also NBA material!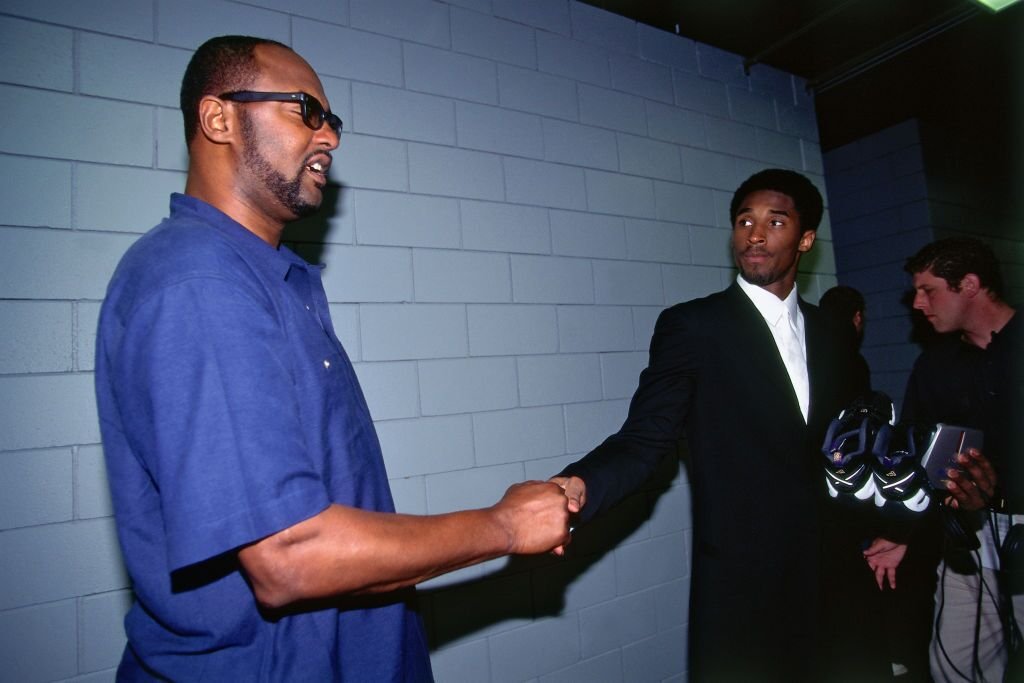 ---
HE STARTED OUT STRONG 
The basketball prodigy also represented America in the Summer Olympics as part of the national team. His team won not only one but two gold medals! This trend of domination continued for bother 2008 and 2012 Olympic Games! This was just one sign of his coming success.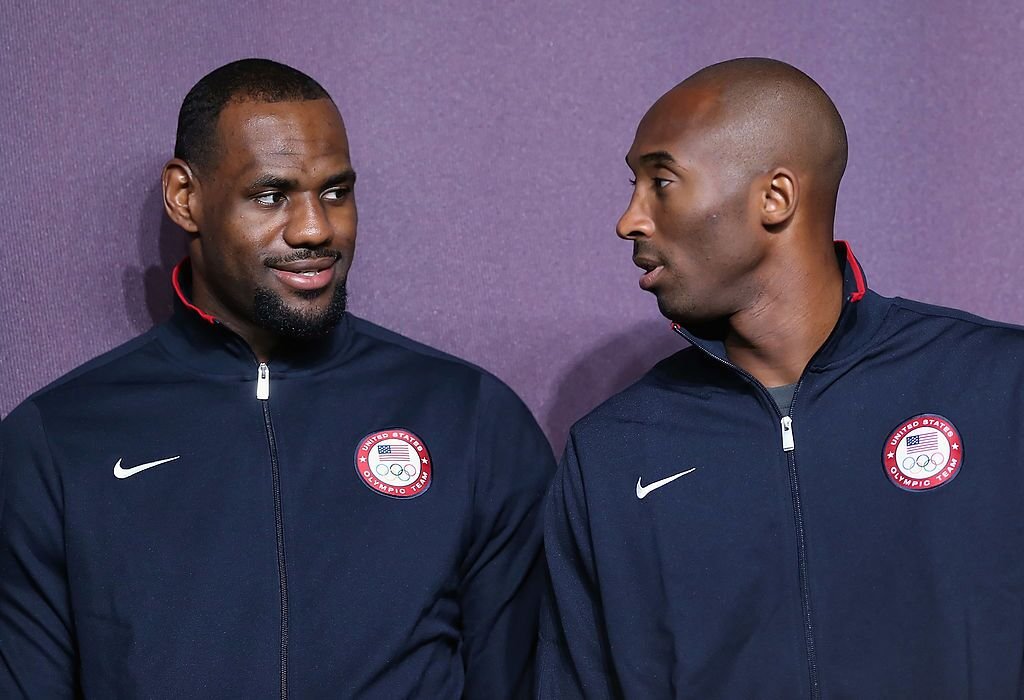 ---
THE YOUNGEST NBA STAR
From an early age, the world could see his potential and talent to be the best. A first-time for the Charlotte Hornets, the teen was drafted by them straight out of high school! He stepped into the NBA in 1996, a mere 18 years, two months, and 11 days old at the time.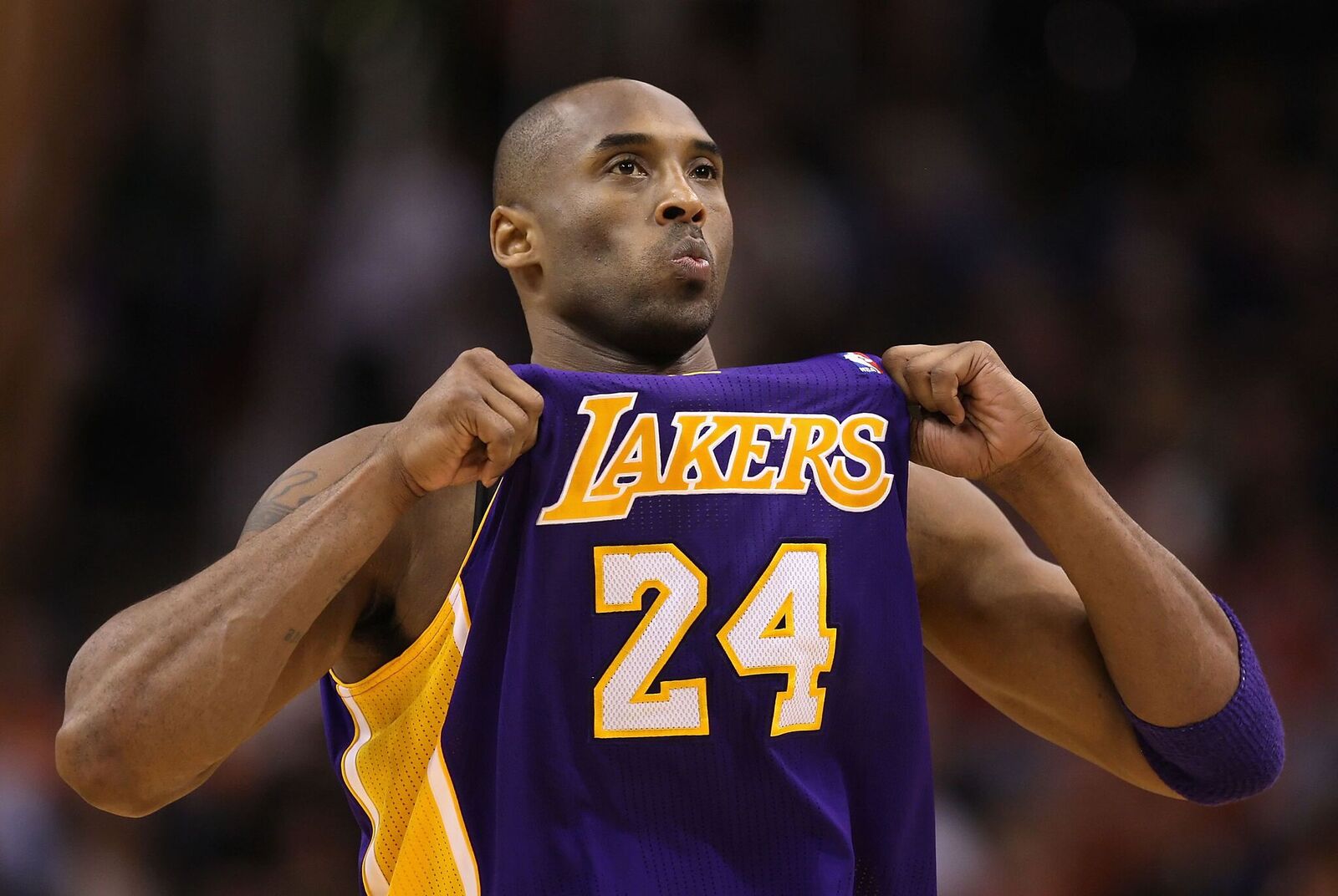 ---
A MAN OF MANY TALENTS
Kobe's first love was undoubtedly basketball, but it wasn't the only sport he was dedicated to. The famed played also learned to play soccer early on and the A.C Milan supporter wasn't half bad. He was dedicated to the sport but in the end, basketball was best.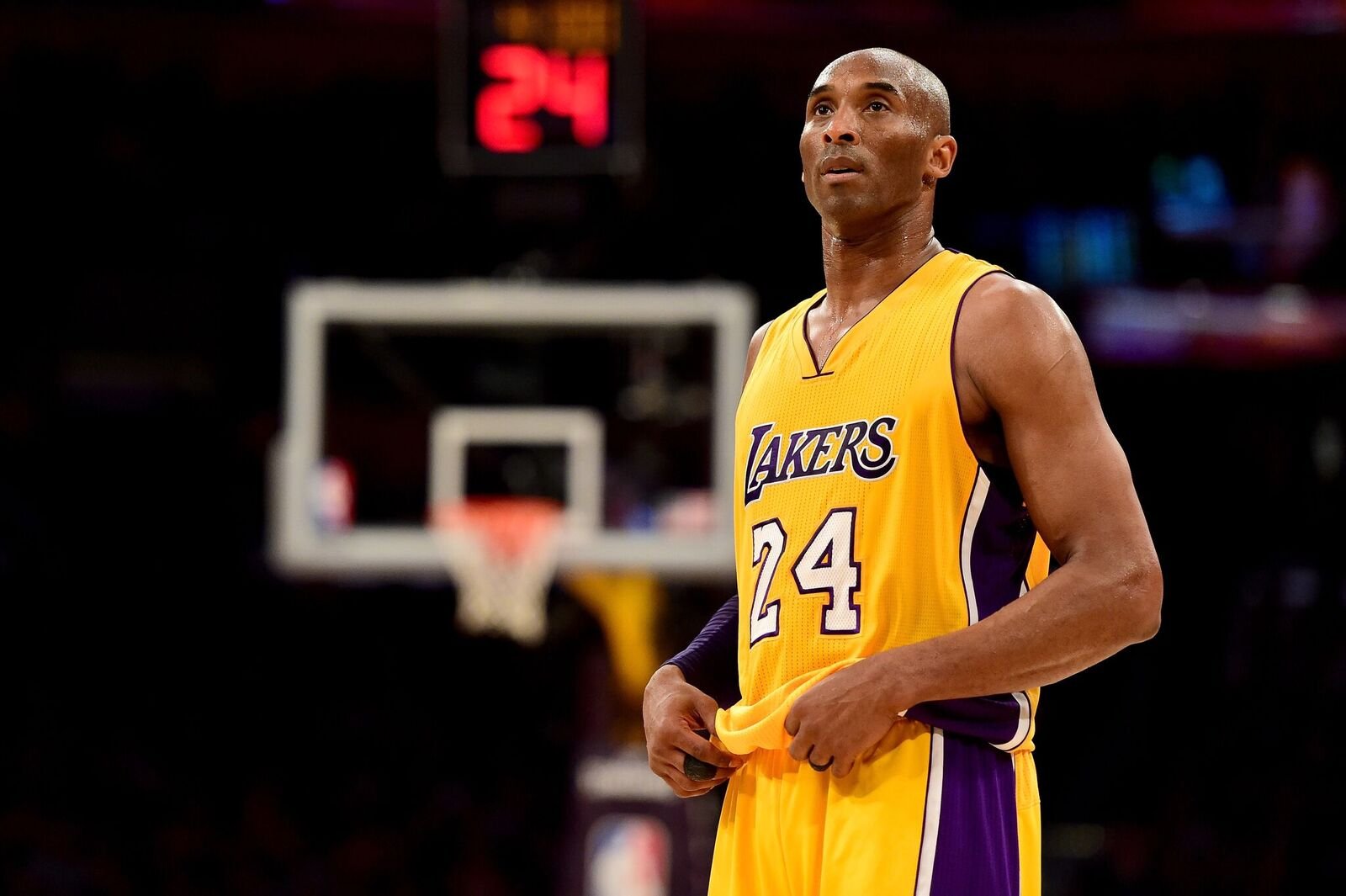 ---
HE CAN SPEAK ITALIAN 
His father Joe's career affected his childhood a great deal. Pappa Bryant was a professional player in Italy after his stint in the NBS and while in Europe, Kobe even learned to speak Italian! He has told media that his time there was a time of fond childhood memories.
---
HE STUDIED NBA RECORDINGS
A passionate player of the game, he was on the court from the tender age of 3! He always knew that was where he belonged and that it would be his profession one day. As a child, his grandfather even gave him tape recordings of NBA games to go over and study.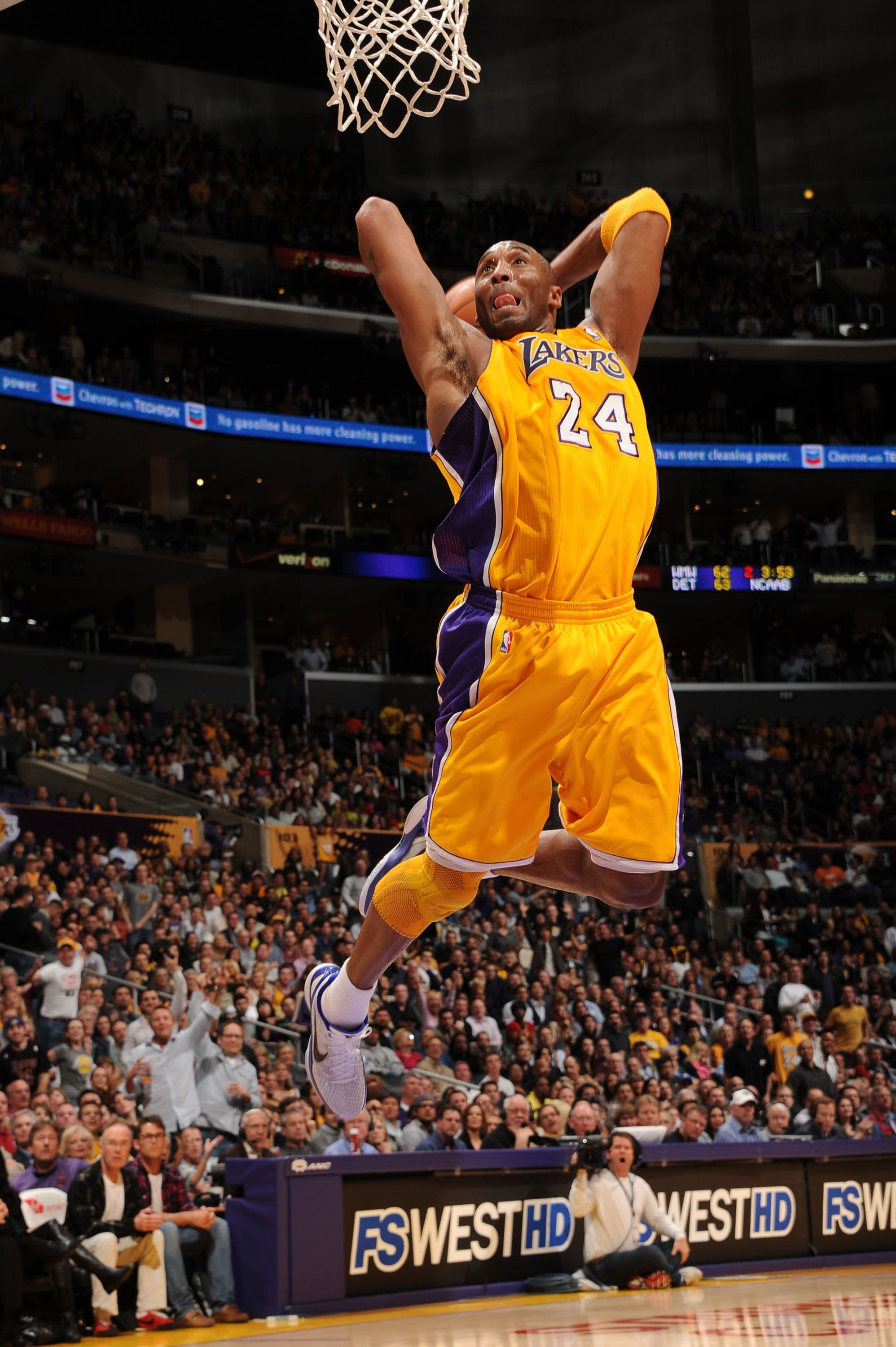 ---
HOW HIS AUTOBIOGRAPHY CAME INTO BEING
Kobe had a friend in media, Andrew Bernstein. Berstein was allowed to take personal footage of the player during training as a form of documentation. This later turned into an idea for a book. Fortunately, fans have his story penned down in, The Mamba Mentality: How I Play.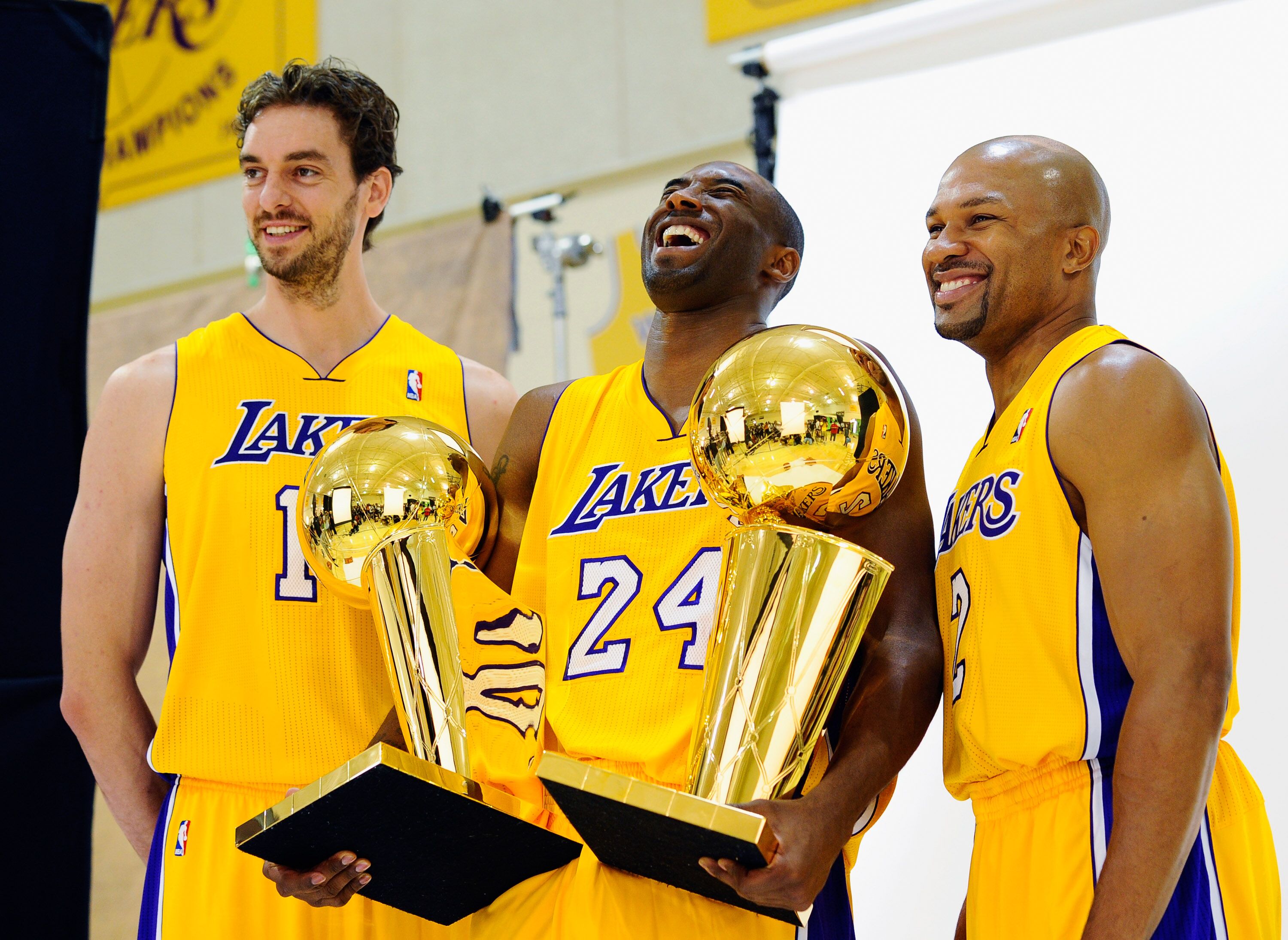 ---
THE BEST PHOTO TO SUM UP KOBE BRYANT
Bernstein gave a genuine and glowing account of the player and named him "the most compelling athlete I've ever photographed in any sport." He was once asked about his favorite Kobe photo ever and gave a largely unique answer as it wasn't what anyone was expecting.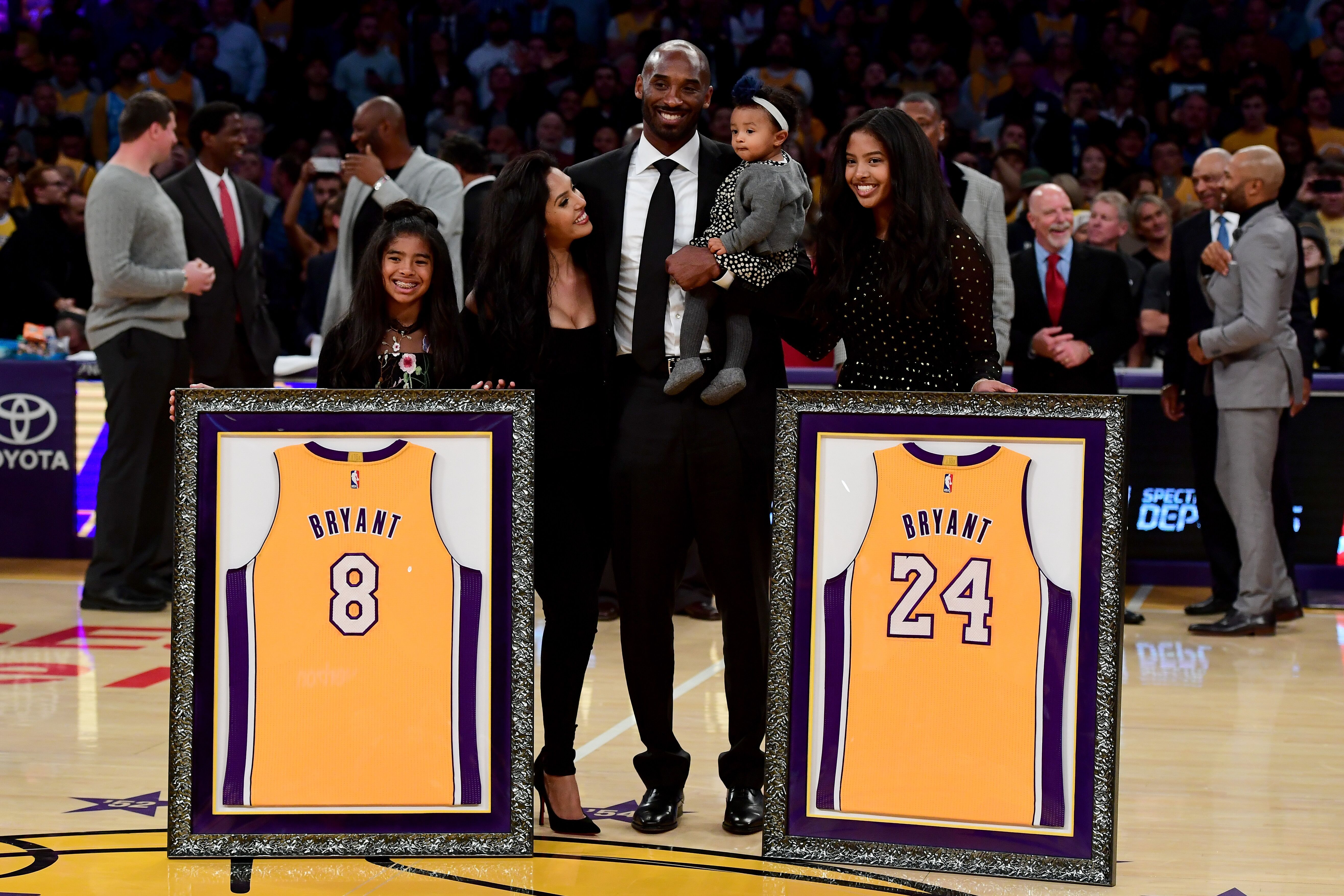 ---
Instead of pulling up an action dunk shot, Bernstein presented an image from 2010. In it an injured Bryant sits in a locker room at Madison Square Garden, icing his ankles and finger. It was this will to continue, Berstein felt, that summed up Kobe the most as a player.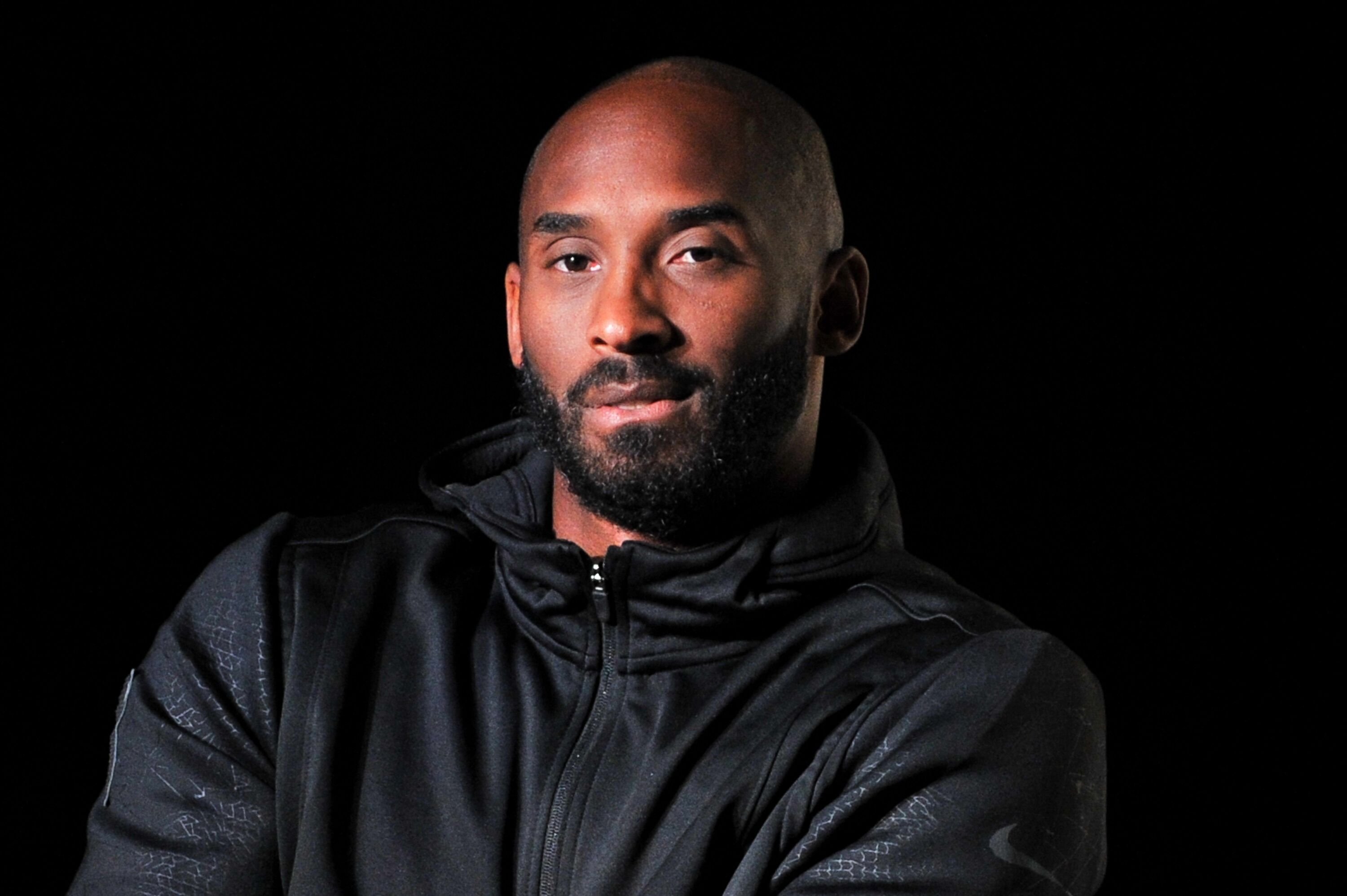 ---
HIS NAME COMES FROM JAPAN
The name, "Kobe Bean Bryan," has unique origins. His middle name "Bean" paid homage to his father's nickname "Jellybean." "Kobe" was decided upon because of the famous Wagyu beef from the Japanese region of Kobe. Bryant's parents read it on a menu!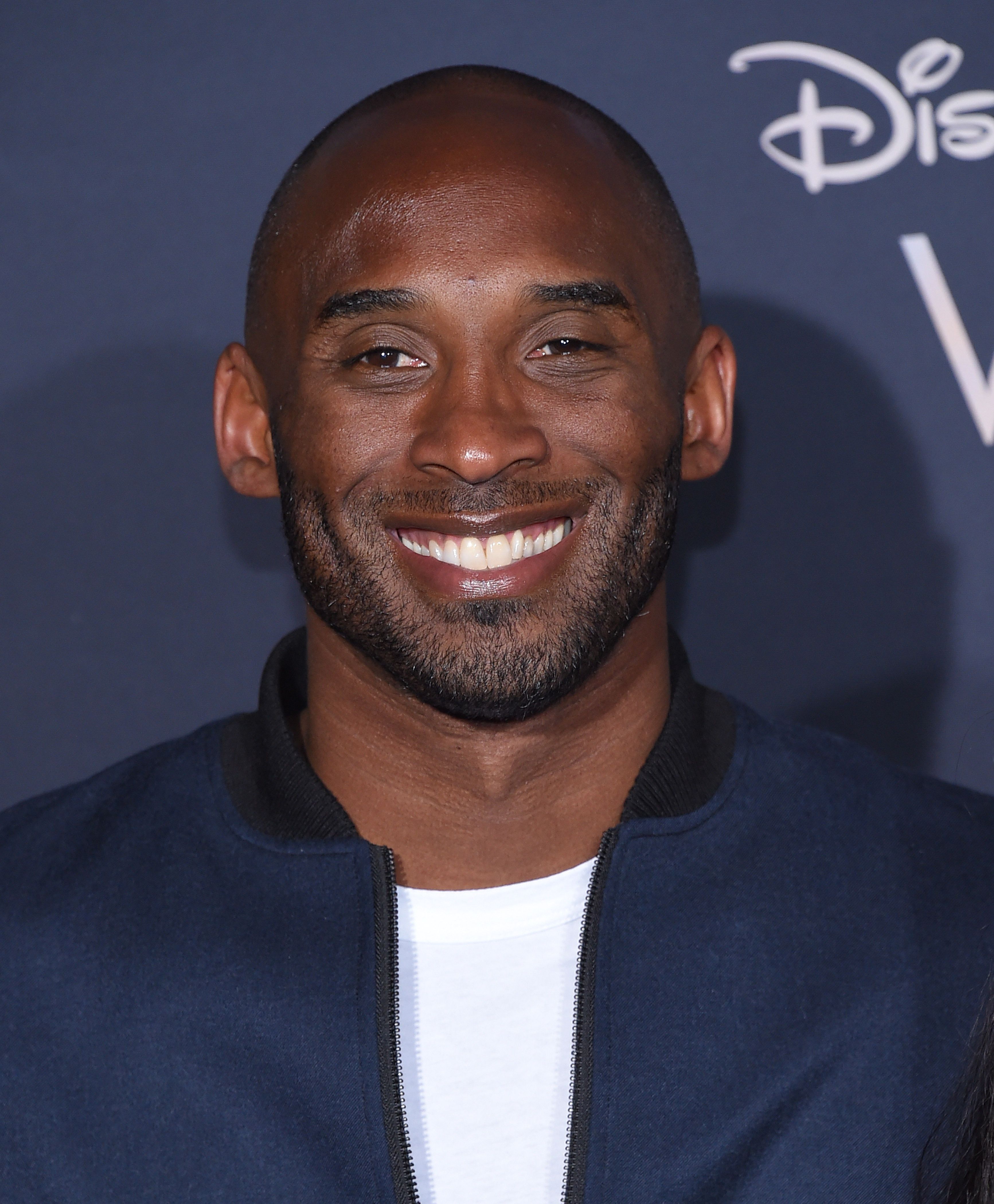 ---
HIS DREAM BECAME A REALITY 
Growing up, Kobe dreamed of playing for his favorite team, the Lakers. Through his hard work and dedication, this became a reality! In fact, he played most of his legendary career with the LA Lakers, something he had hoped for his entire life. What an inspiration!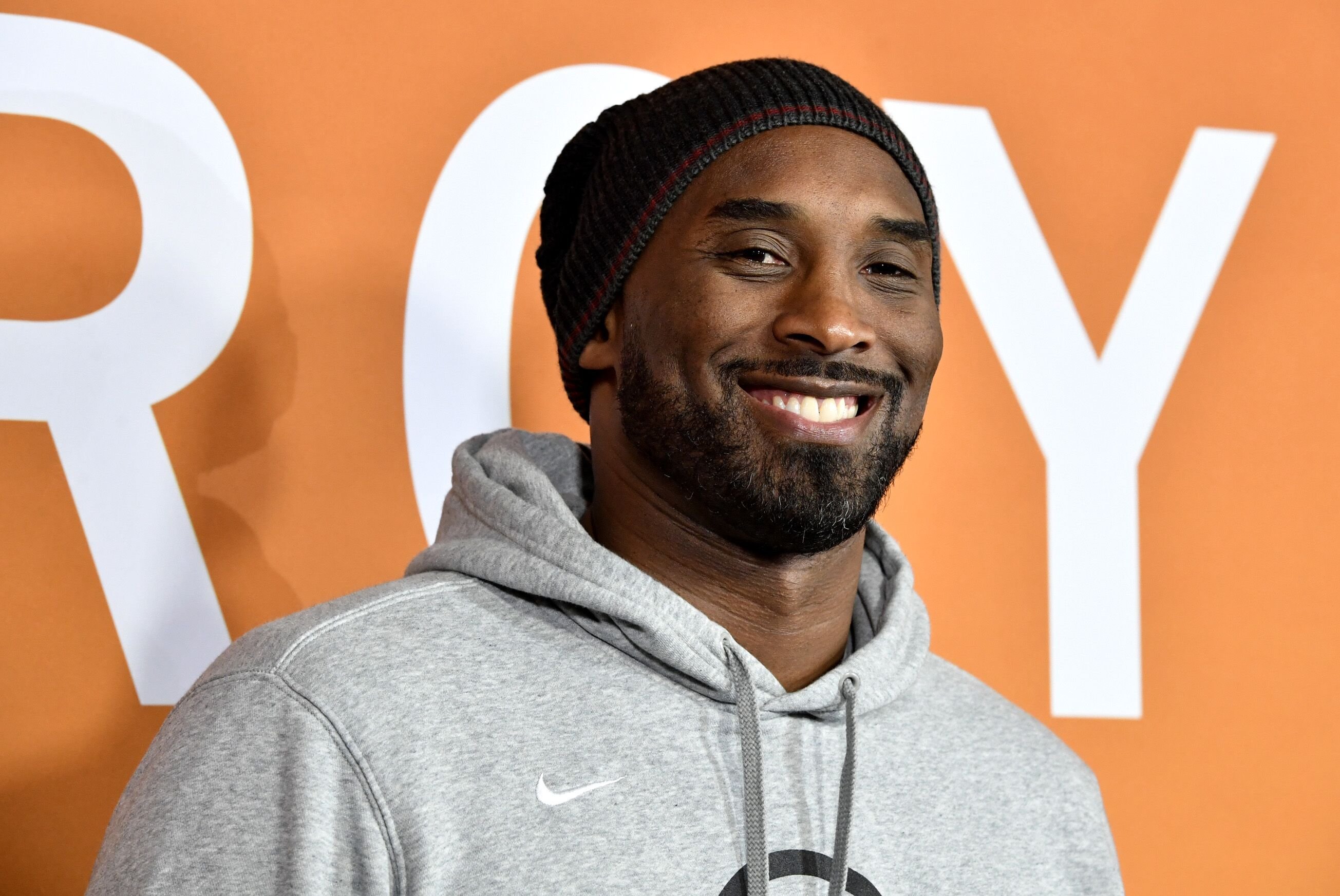 ---
THE REASONING BEHIND HIS SELF PROCLAIMED NICKNAME
He was most affectionately known as the "Black Mamba." This was what he went by both during and after his NBA basketball career. It stems from the very deadly black mamba snake that can "strike with 99% accuracy at maximum speed, in rapid succession."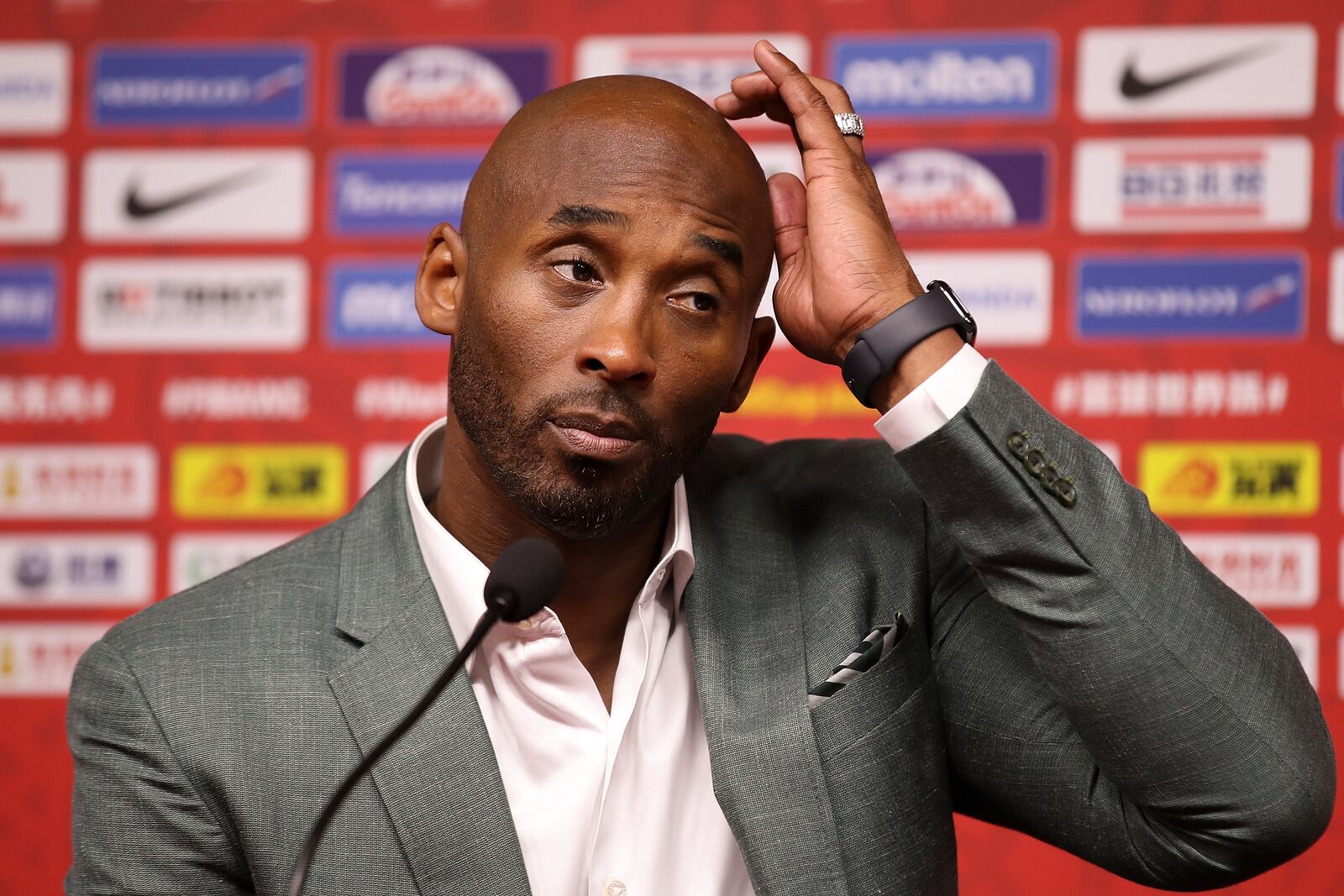 ---
While that does sound like the star player he was, it wasn't the only reason for the name. Kobe took it even further and created what fans know as the "Mamba mentality," which he applied in life and in sports. According to Bryant, the Mamba mentality means,
"being the best version of yourself…It's a constant quest to try to be better today than you were yesterday."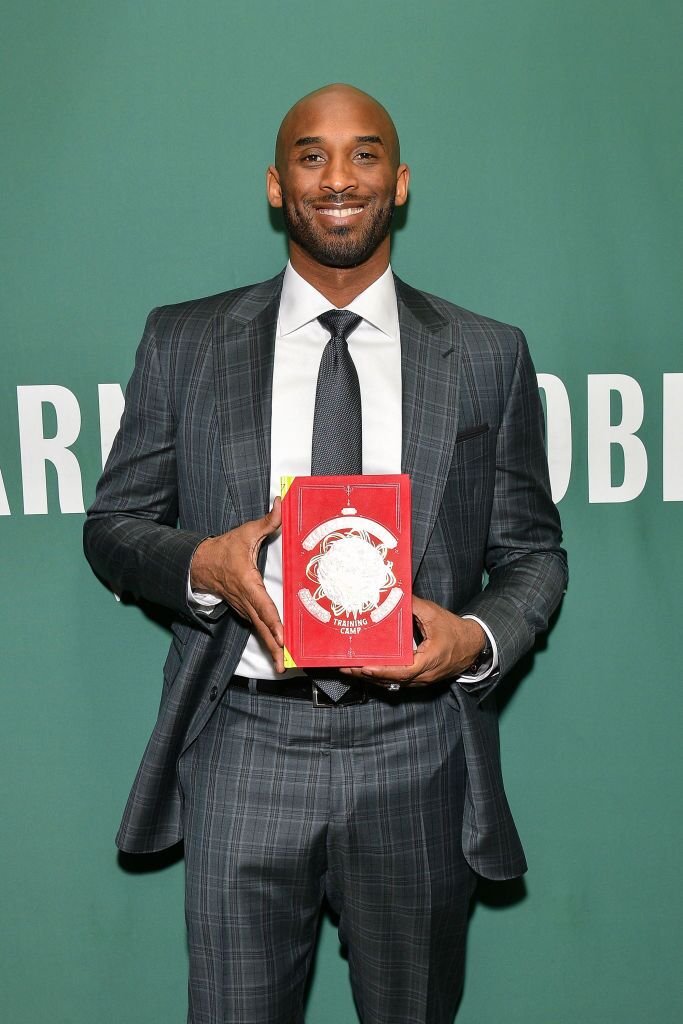 ---
EARLY FRIENDSHIP WITH LAMAR ODOM
In 1995, Bryant was playing basketball with the Adidas ABCD Camp for young and promising players and then something profound happened. One of his team members was none other than Lamar Odom, who later played alongside Bryant with the Lakers.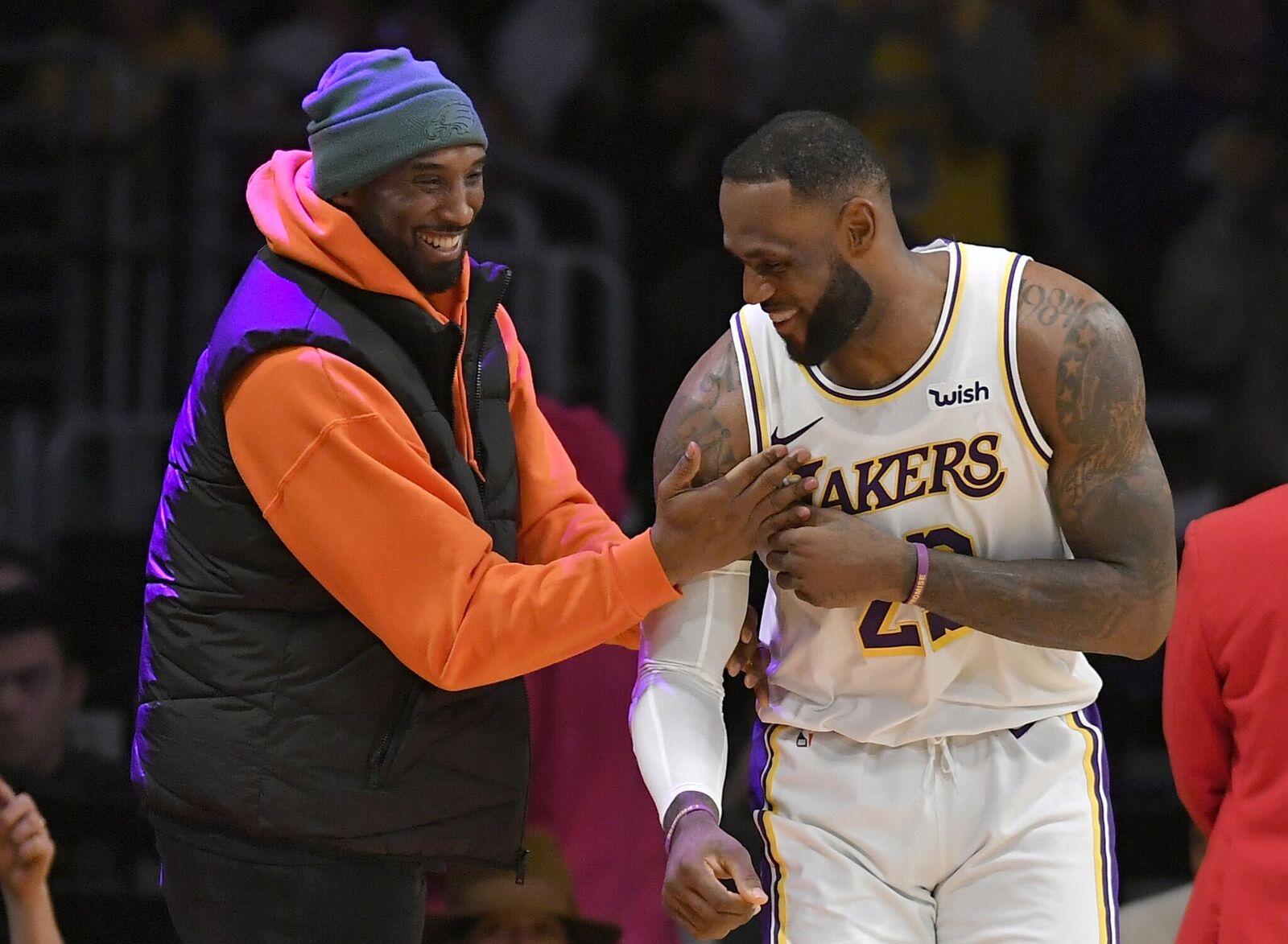 ---
PLAYING AGAINST MICHAEL JORDAN
Kobe was always a fan of Michael Jordan and instantly felt a connection with Jordan's gift for basketball and giving it his all during the games. Later he was able to play against Jordan in his early 20s before Jordan retired from basketball. This was a special moment.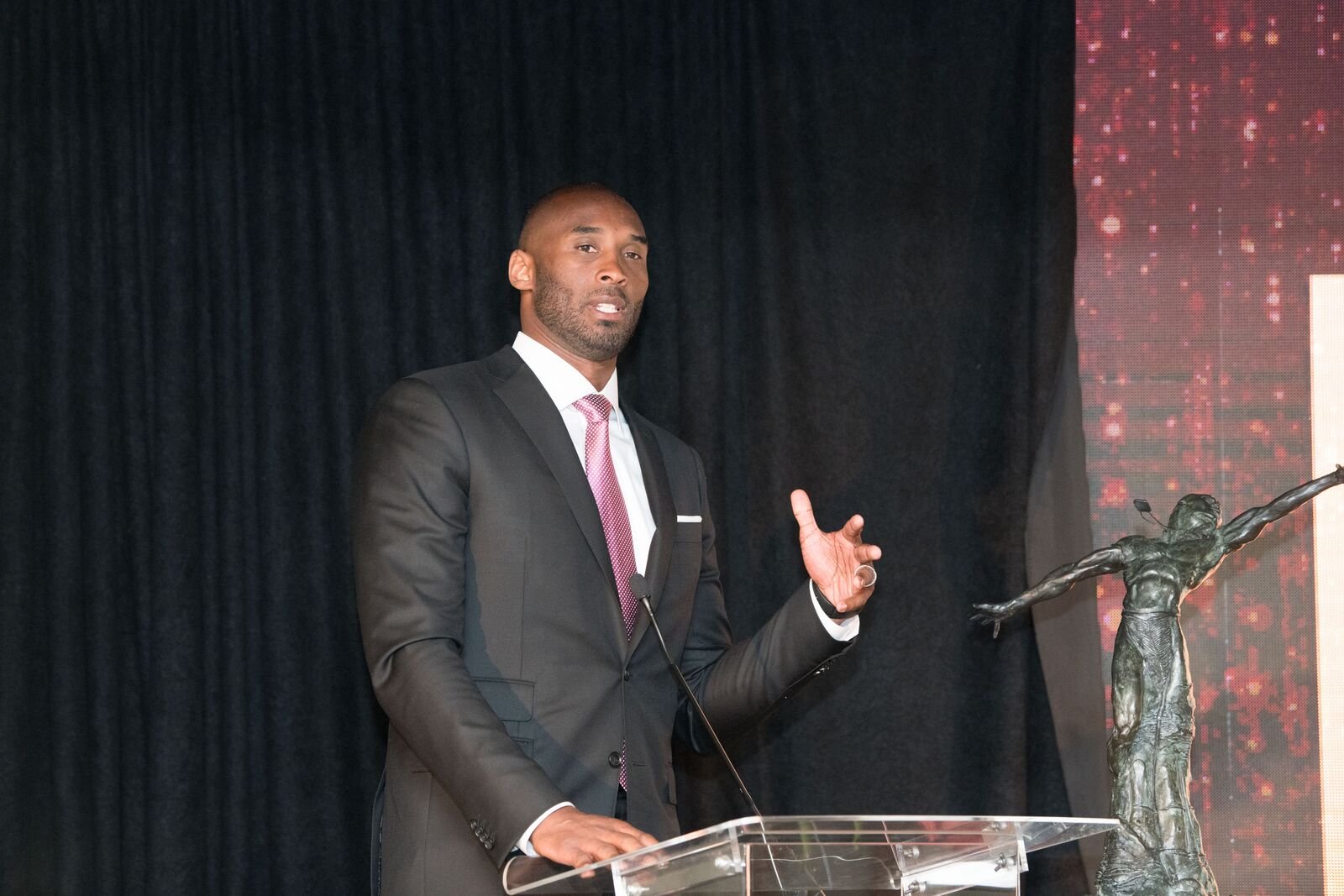 ---
WHERE IT STARTED
He drew attention to his basketball playing skills when he joined Lower Merion High School's team. Thanks partly to Bryant, the team won four consecutive basketball championships. Along the way, Bryant earned many honors for himself, which causing media buy-in.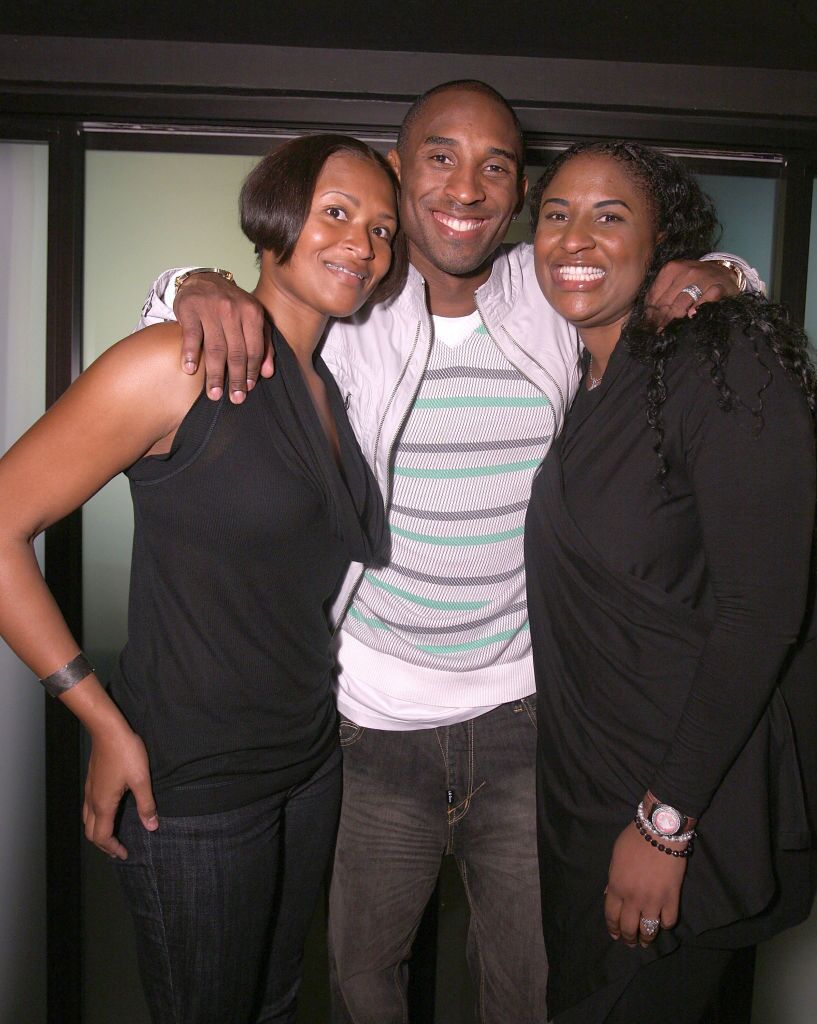 ---
RECORD MAKING
In 2006, Bryant achieved the second-highest point performance during one game within the history of the NBA. It was a game against the Toronto Raptors, and he scored a whopping 81 points during the course of the night. Only the equally legendary Wilt Chamberlain.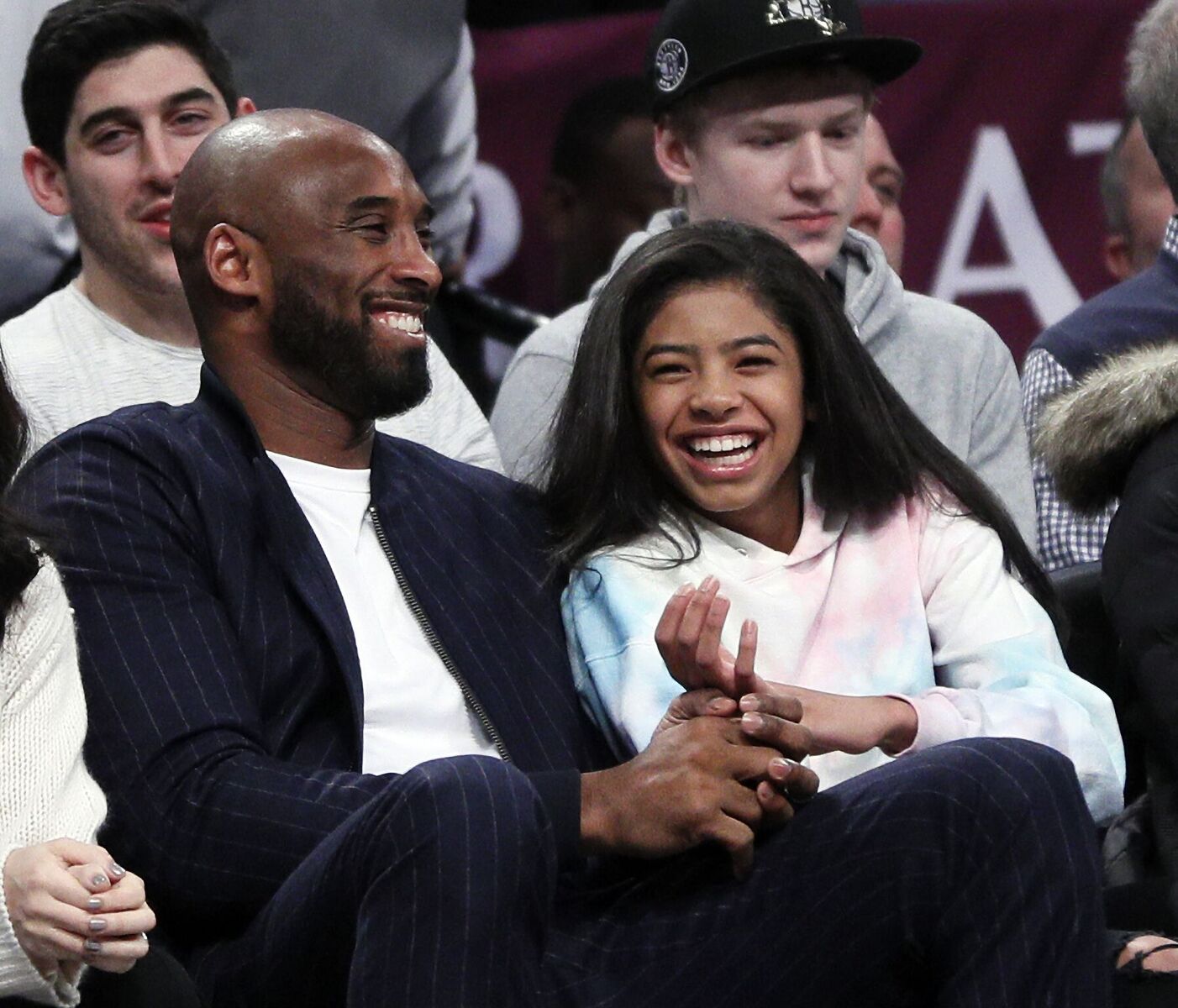 ---
One of Bryant's records as a jock was being the oldest person to get 30 points, 10 rebounds, and 10 assists during a game. He was 36 years old at the time. This was a great achievement towards the end of his career and he will always be remembered for this.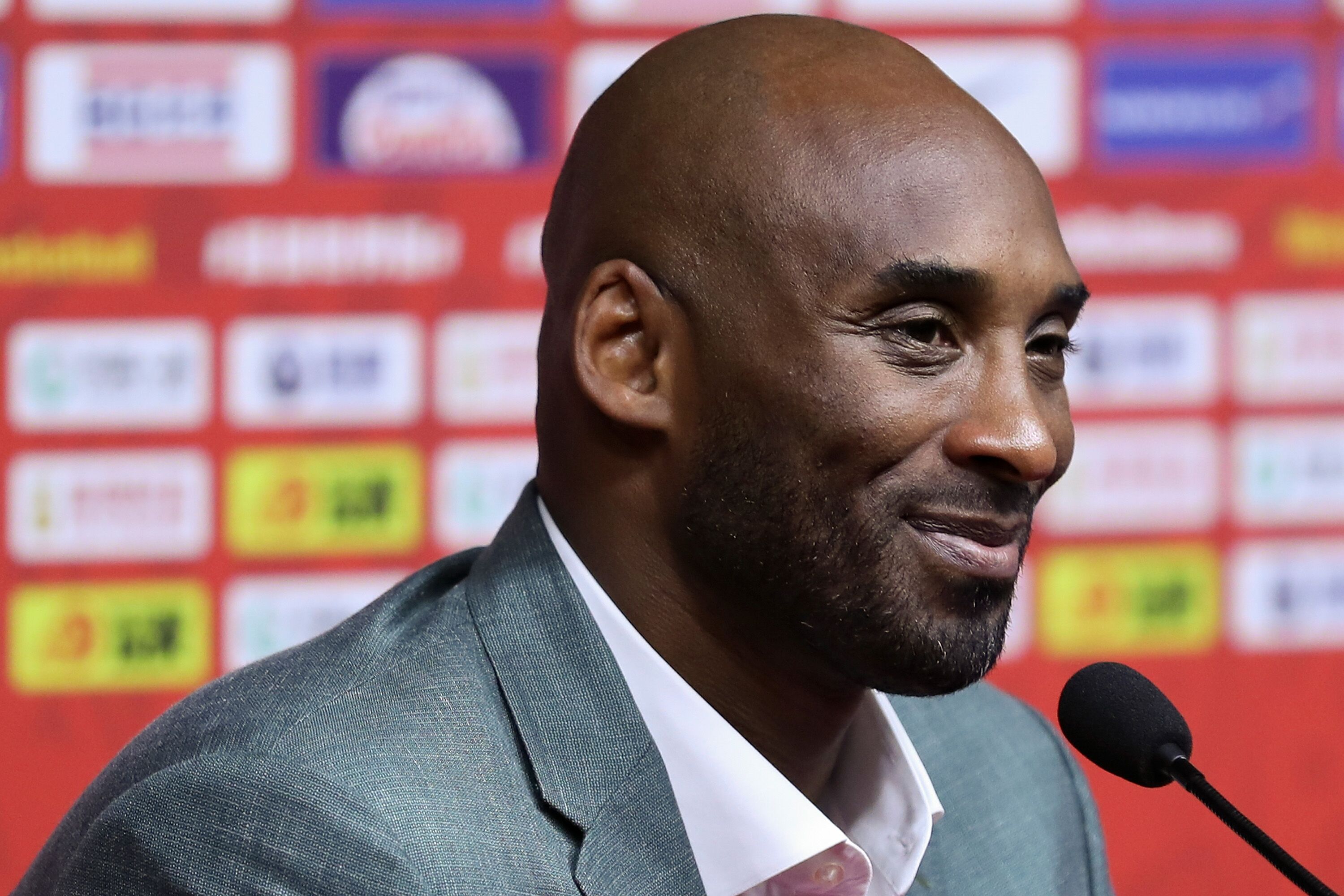 ---
HIS MOTIVATION 
He was motivated by watching Michael Jordan win six championships during his NBA run. This particular ambition eluded Bryant, however, as he "only" managed to secure five championships. When he first began playing for the NBA, Bryant set a straightforward goal for himself:
"Win as many championships as possible."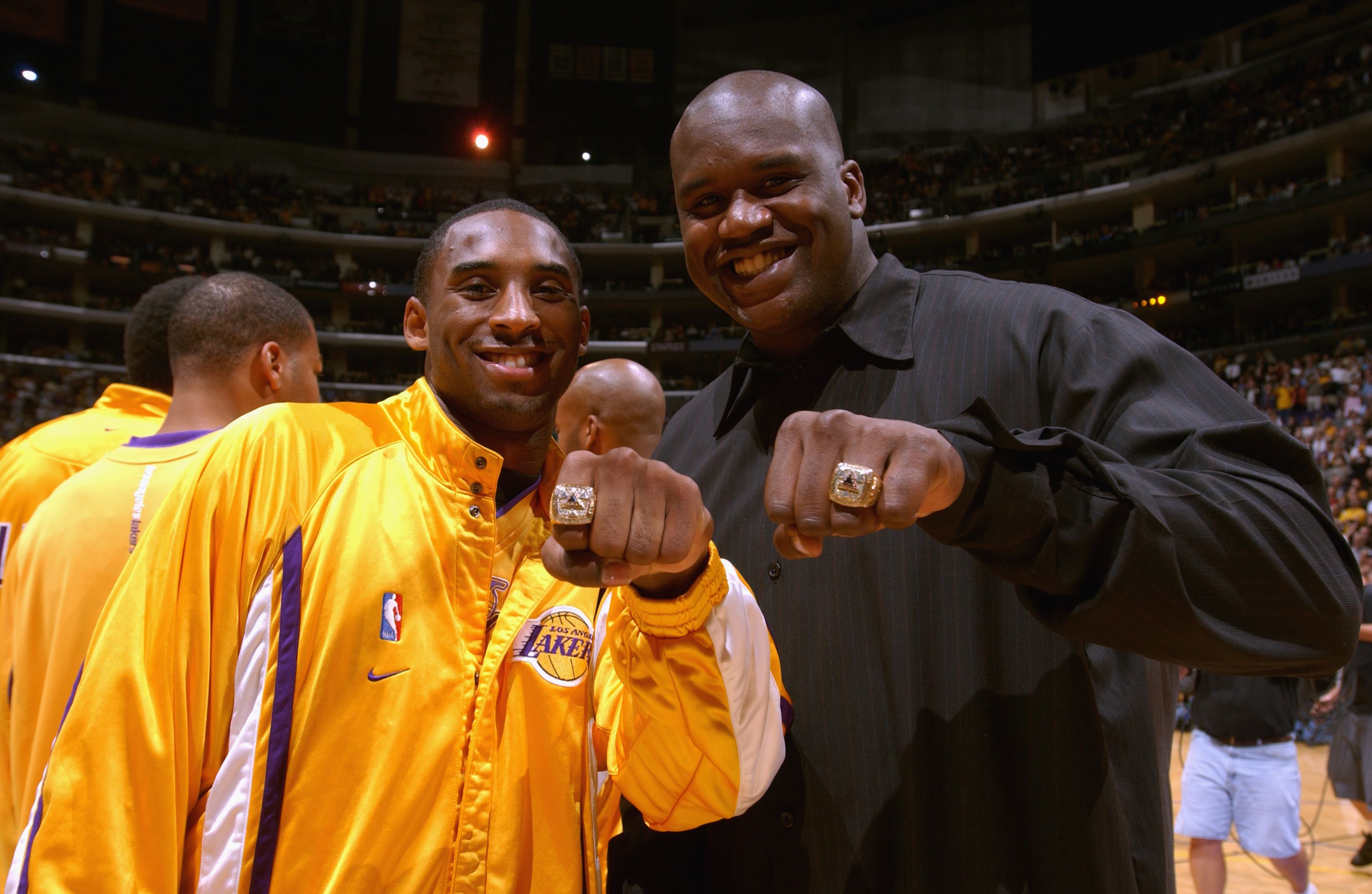 ---
HE HAD A HEART OF GOLD
The After-School All-Stars (ASAS) is a non-profit organization that focuses on providing after-school programs to tens of thousands of children across 10 American states. Until his death, Bryant was the official ambassador for ASAS, proof of his good heart.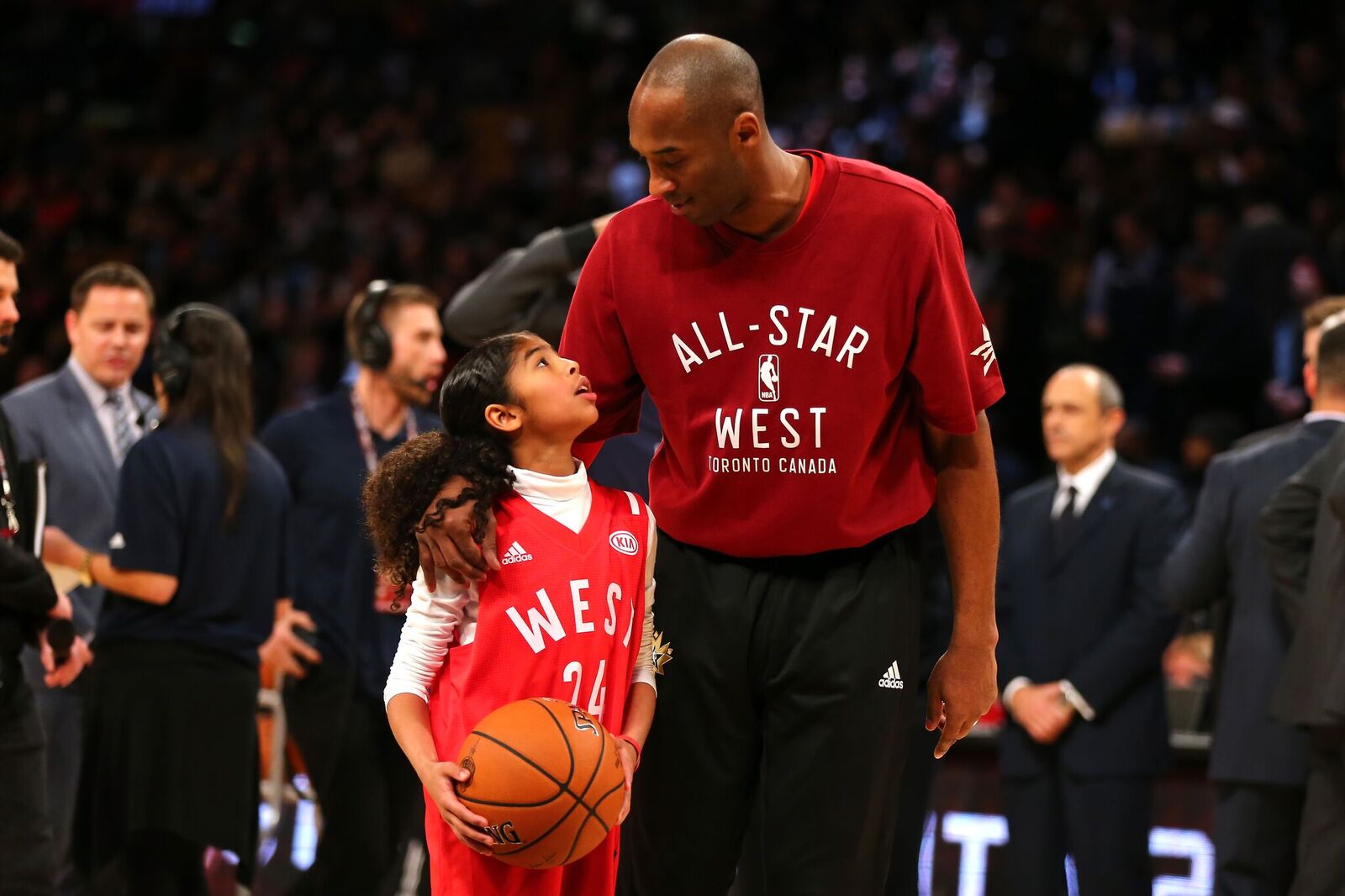 ---
THE CHEIZAW SCANDAL 
During his high school years, Bryant was a part of the gathering CHEIZAW. They were successful enough that Sony actually signed them as a group—but the record label was hiding a dark secret, they really only wanted Bryant since he was an up and coming star.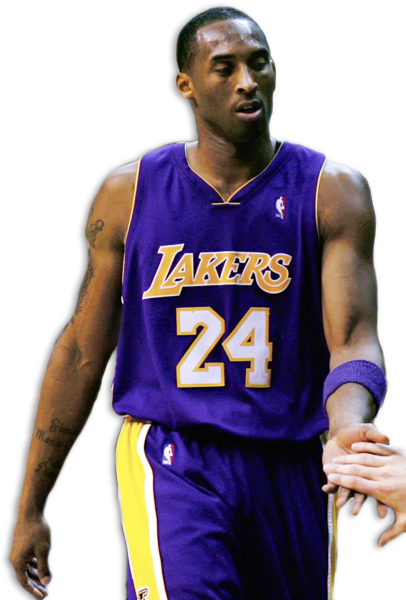 ---
AGE MEANS NOTHING TO KOBE 
When Bryant played his last NBA game on April 13, 2016, he scored a season-high 60 points within the match, leading the Lakers to victory. Faithful his legendary reputation, he was the oldest player to ever score so many points during a single game at 37 years old.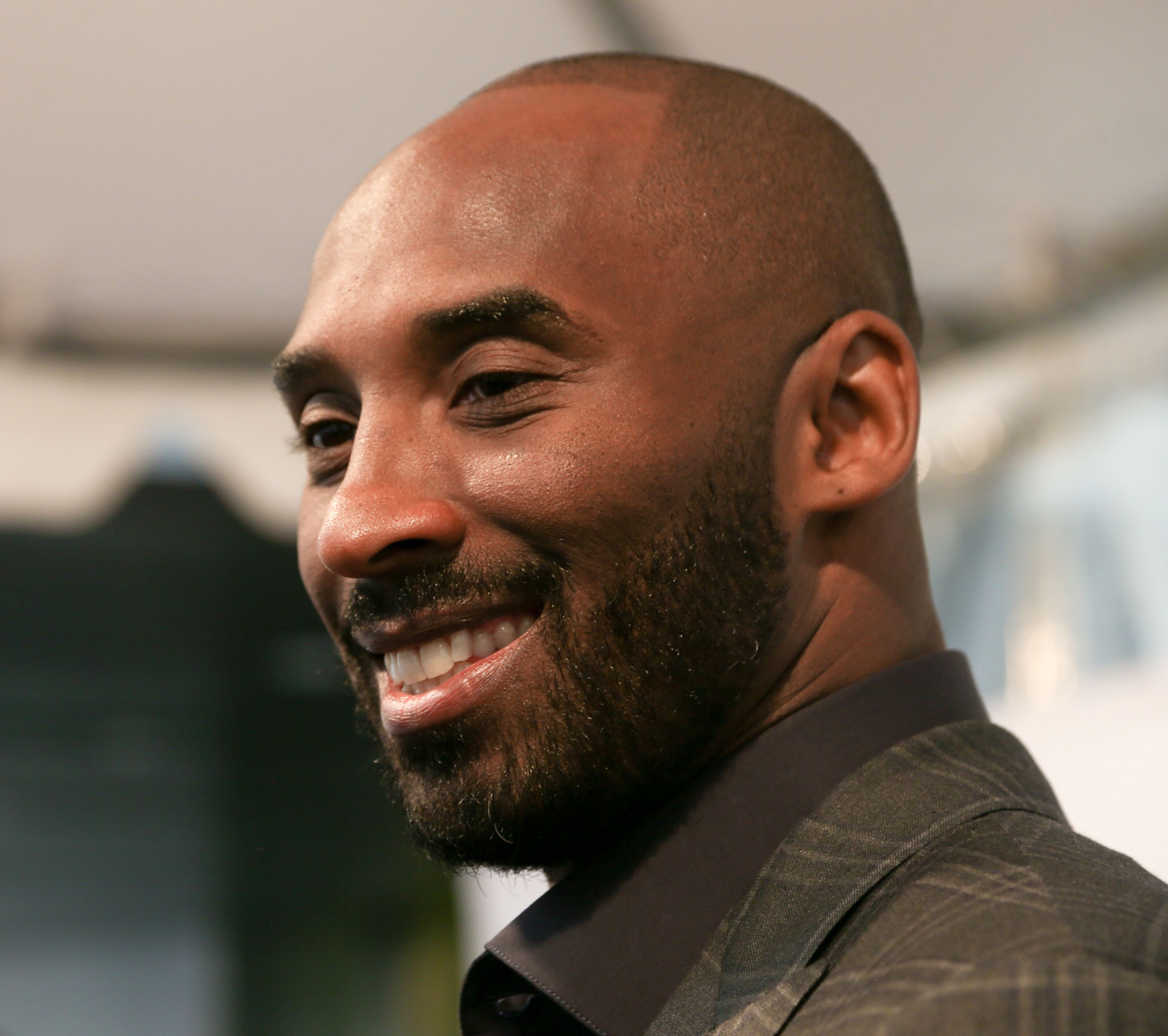 ---
On April 12, 2013, Bryant suffered the worst injury of his basketball career. While playing against the Golden State Warriors, he went for an incredible seven uninterrupted quarters—and this during a season where he was usually playing for 40 minutes a game.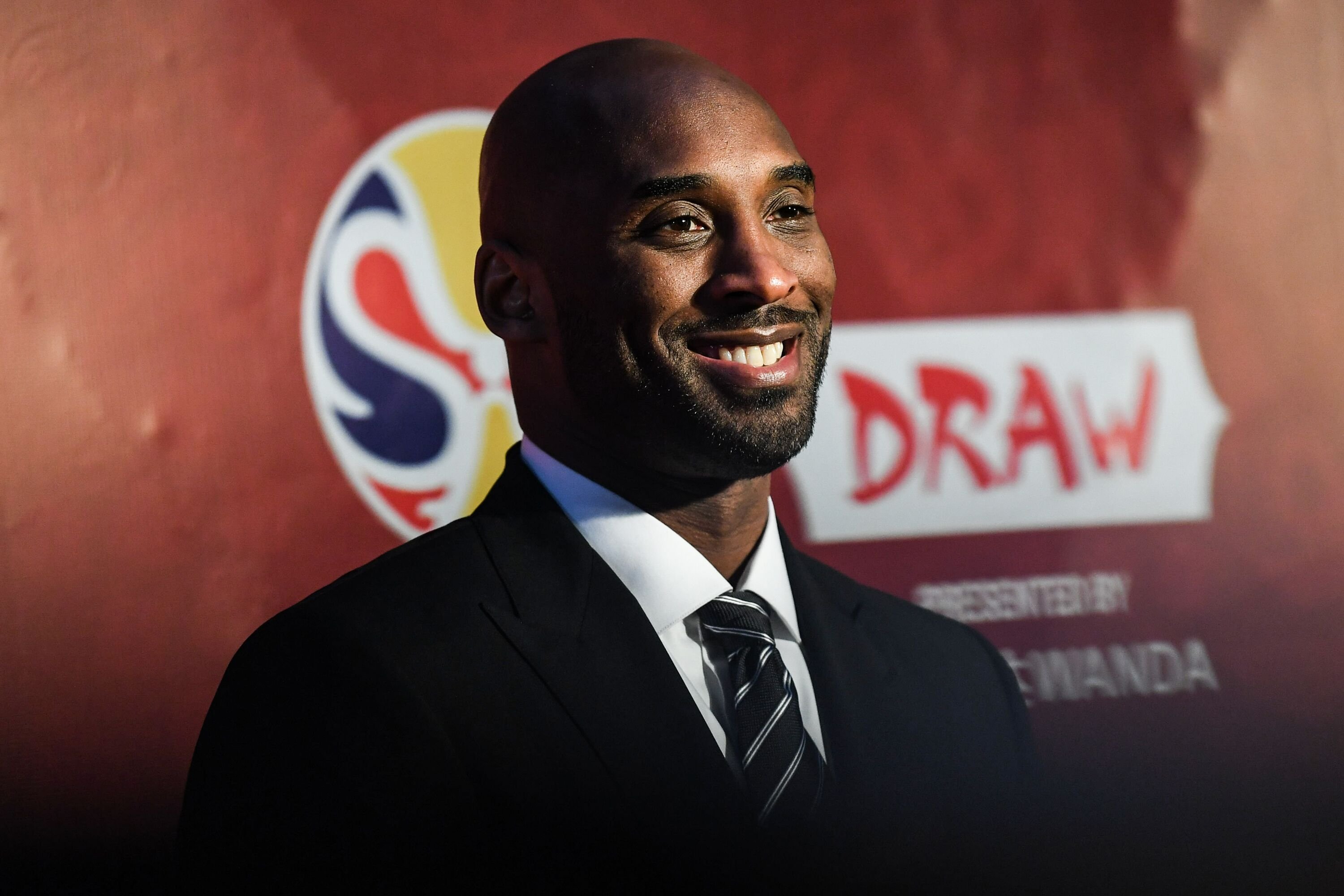 ---
But it all wedged with him when he tore his tendon. He immediately received surgery the subsequent day, but he wasn't able to return to practice until November. Still, there was a silver lining to this… Despite Bryant's injury, there was a consolation to ripping his tendon.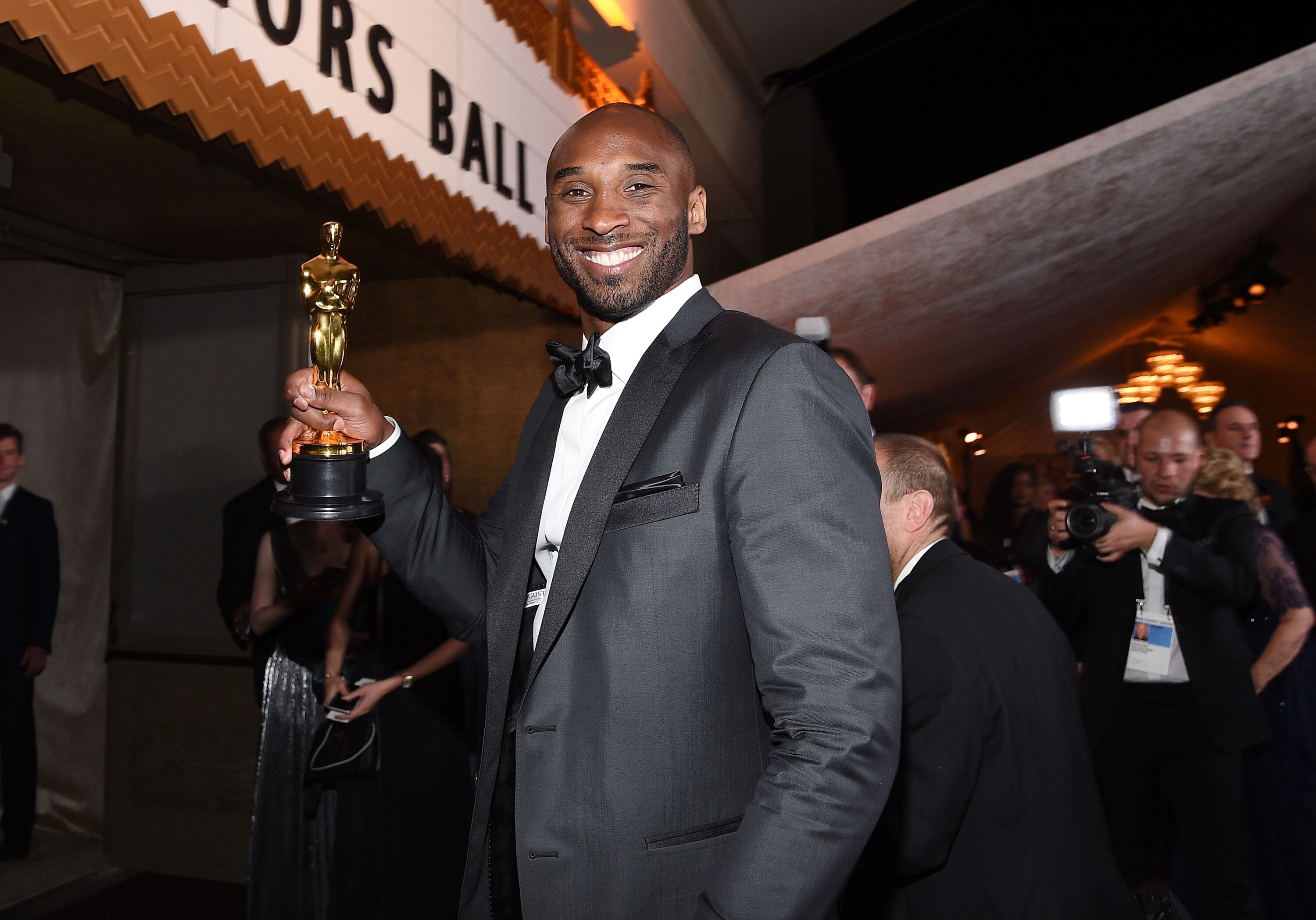 ---
In 2014, he announced that he'd formed Kobe Inc. with a business team to guide him. Bryant had thoughts of becoming a businessman since 2000, but it wasn't until he'd been forced to let his injury heal that he moved past the design stages. As he joked:
"there are simply so many Modern Family episodes an individual can watch."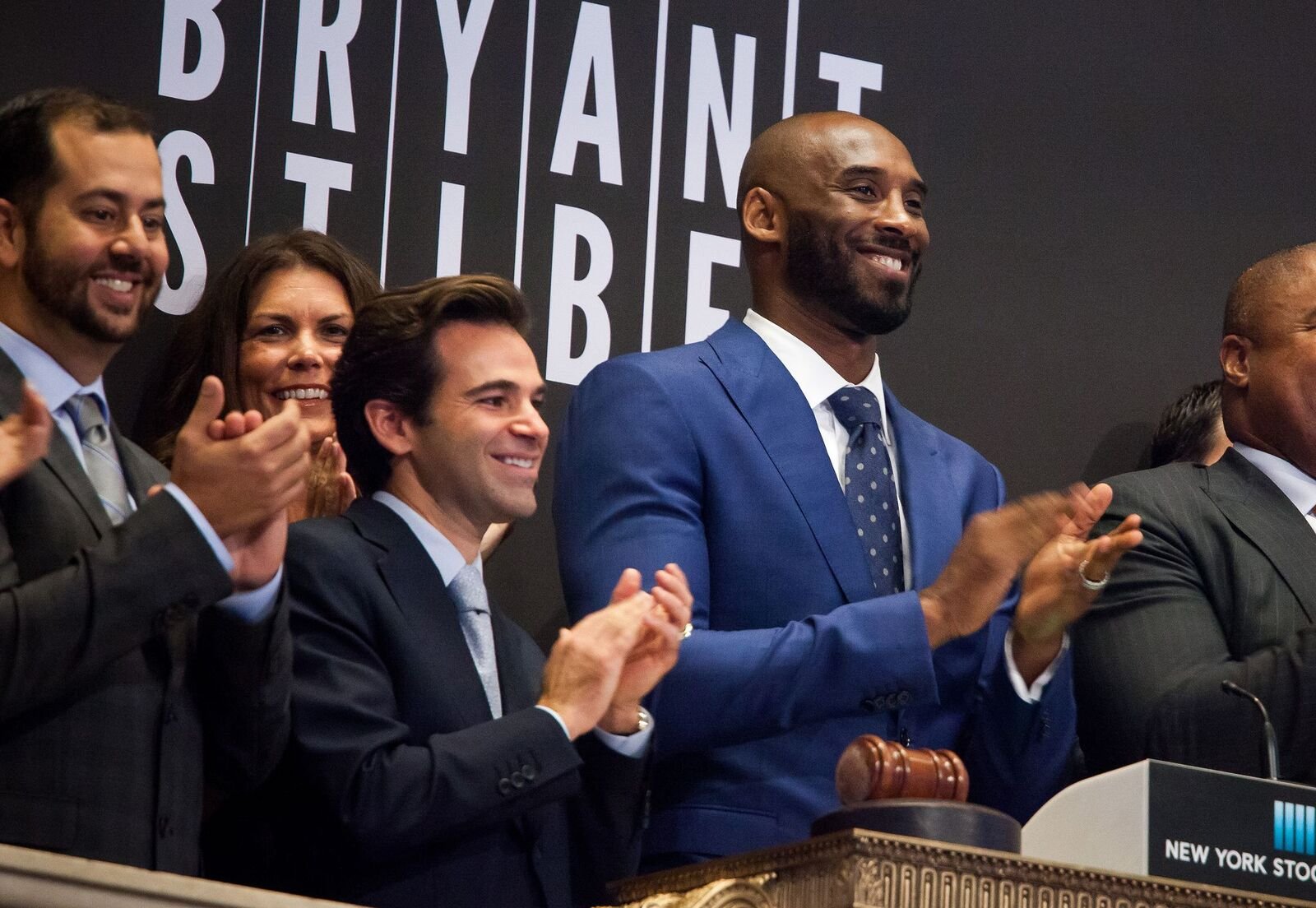 ---
A BRAINY BASKETBALL PLAYER
Not only did Bryant show incredible athletic promise, but he was also no slouch in other areas of college. In fact, he scored a powerful 1080 on his SAT. Despite this, Bryant didn't move on to any college, preferring to maneuver straight into basketball instead.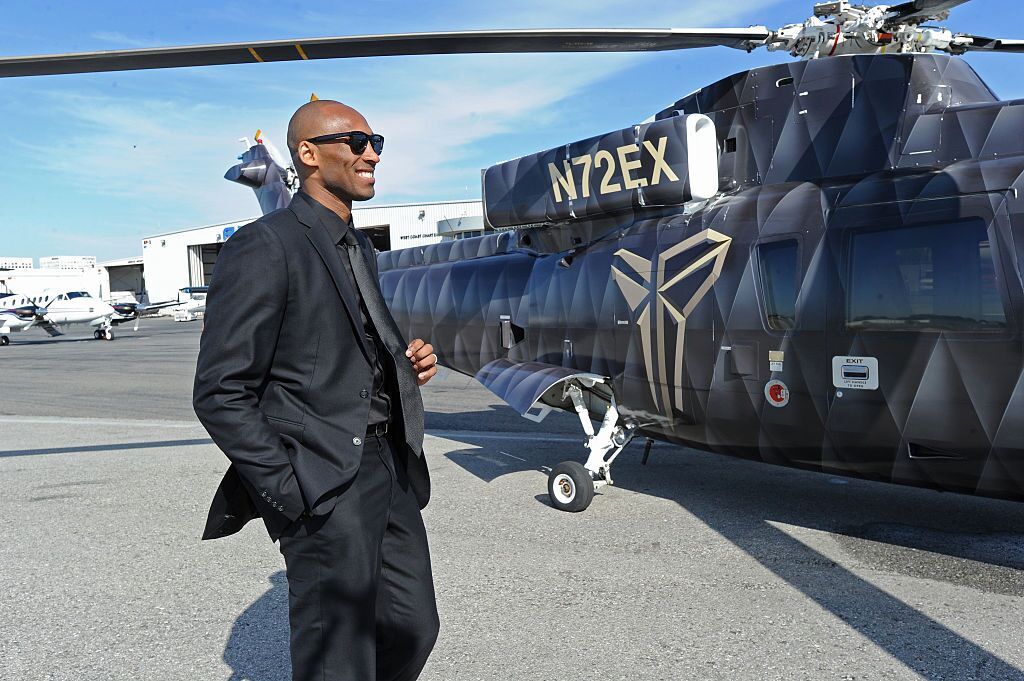 ---
Bryant is currently in the fourth spot for all-time NBA scorers—and only 1 day before his fatal crash, fellow NBA superstar LeBron James surpassed Bryant for the amount at the third spot. Though he was competitive to his core, Kobe had nothing but praise for King James.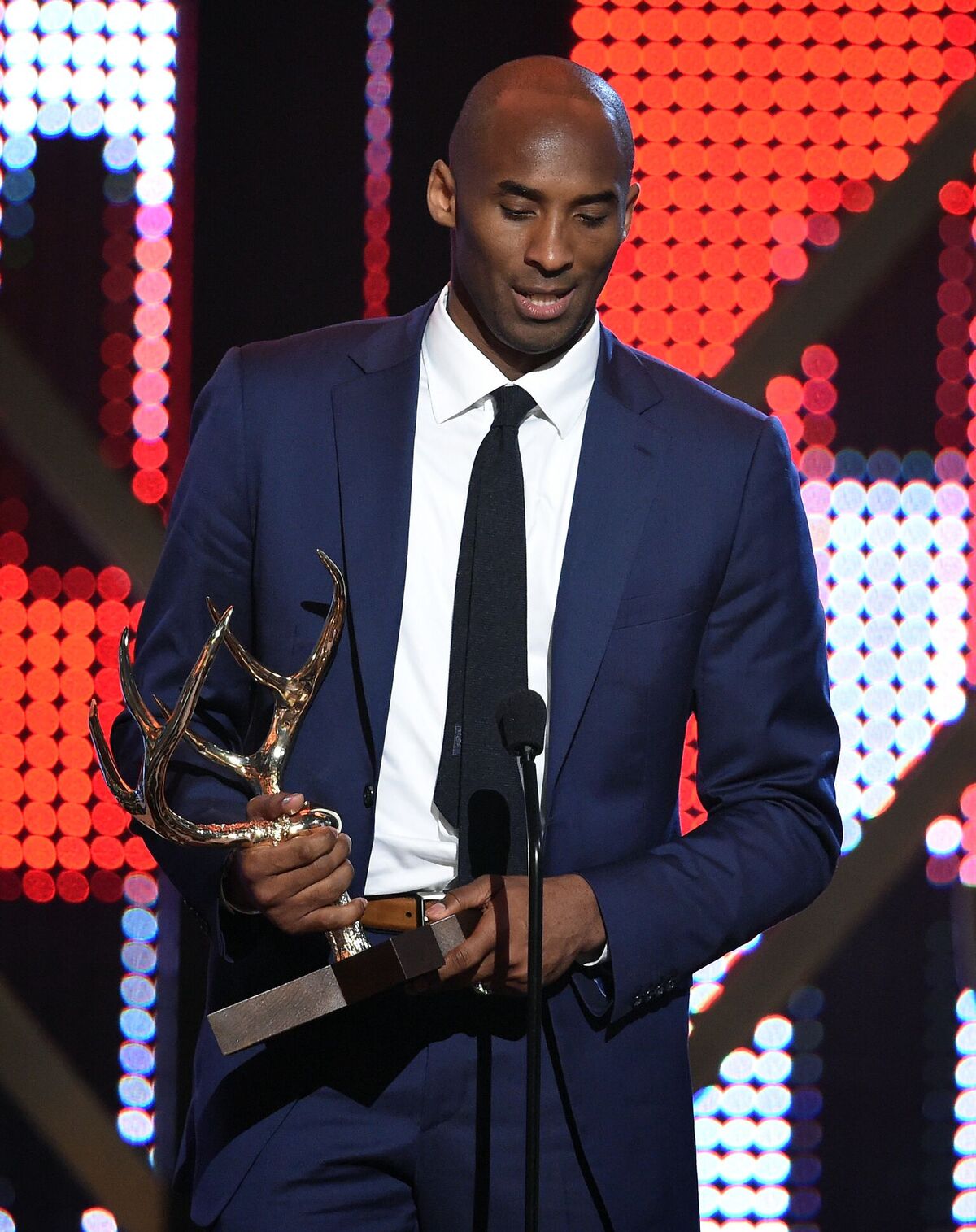 ---
He tweeted congratulations to LeBron and thanked him for "moving the sport forward." This was just a testament to his great sportsmanship and love for the sport. LeBron is private since the crash, except for a few tweets saying that when he thinks of it he cried.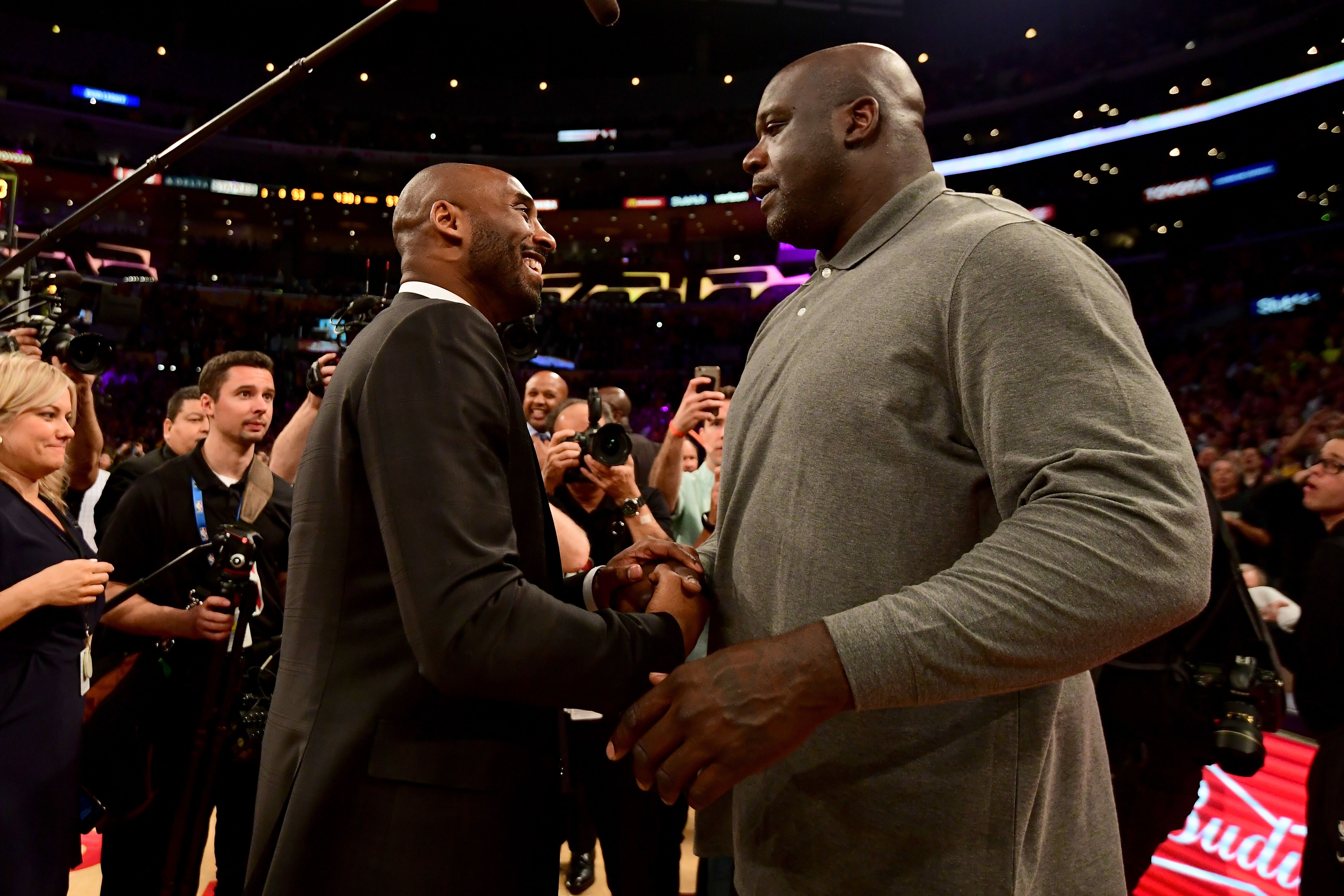 ---
THE START OF HIS TRUE LOVE
In 1999, Bryant was a mere 21 years old and firmly established with the NBA. He was also busy recording with Sony. During his recordings, he met the stunning 17-year-old Vanessa Laine while she was on the set of the music video for "G'd Up" as a background dancer.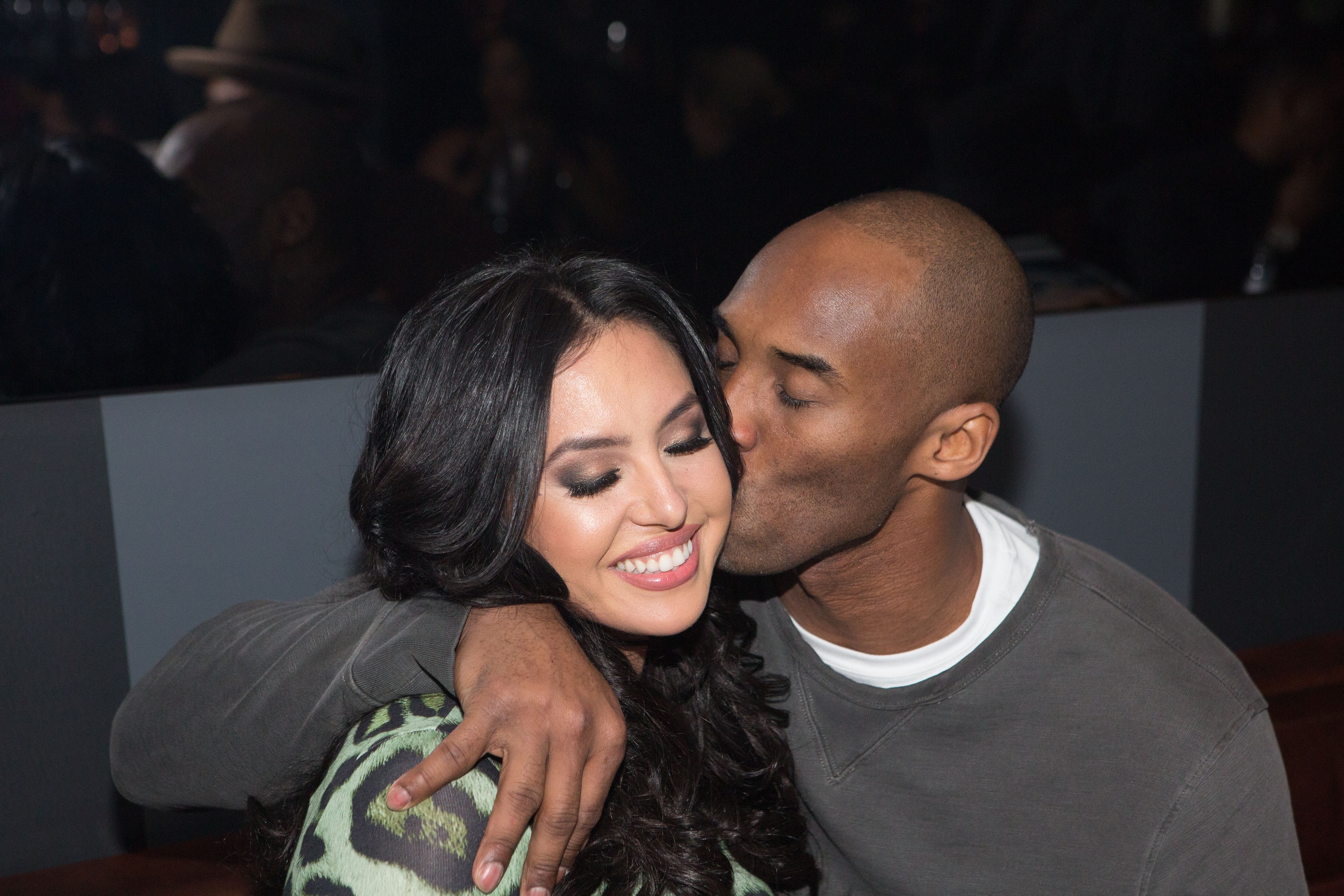 ---
TROUBLE IN PARADISE 
They began an infatuated relationship—and they were engaged just six months later. Sadly, two people objected to Bryant's engagement to Vanessa: his own parents. Allegedly, Joe and Pamela Bryant took issue with how young the couple was at the time.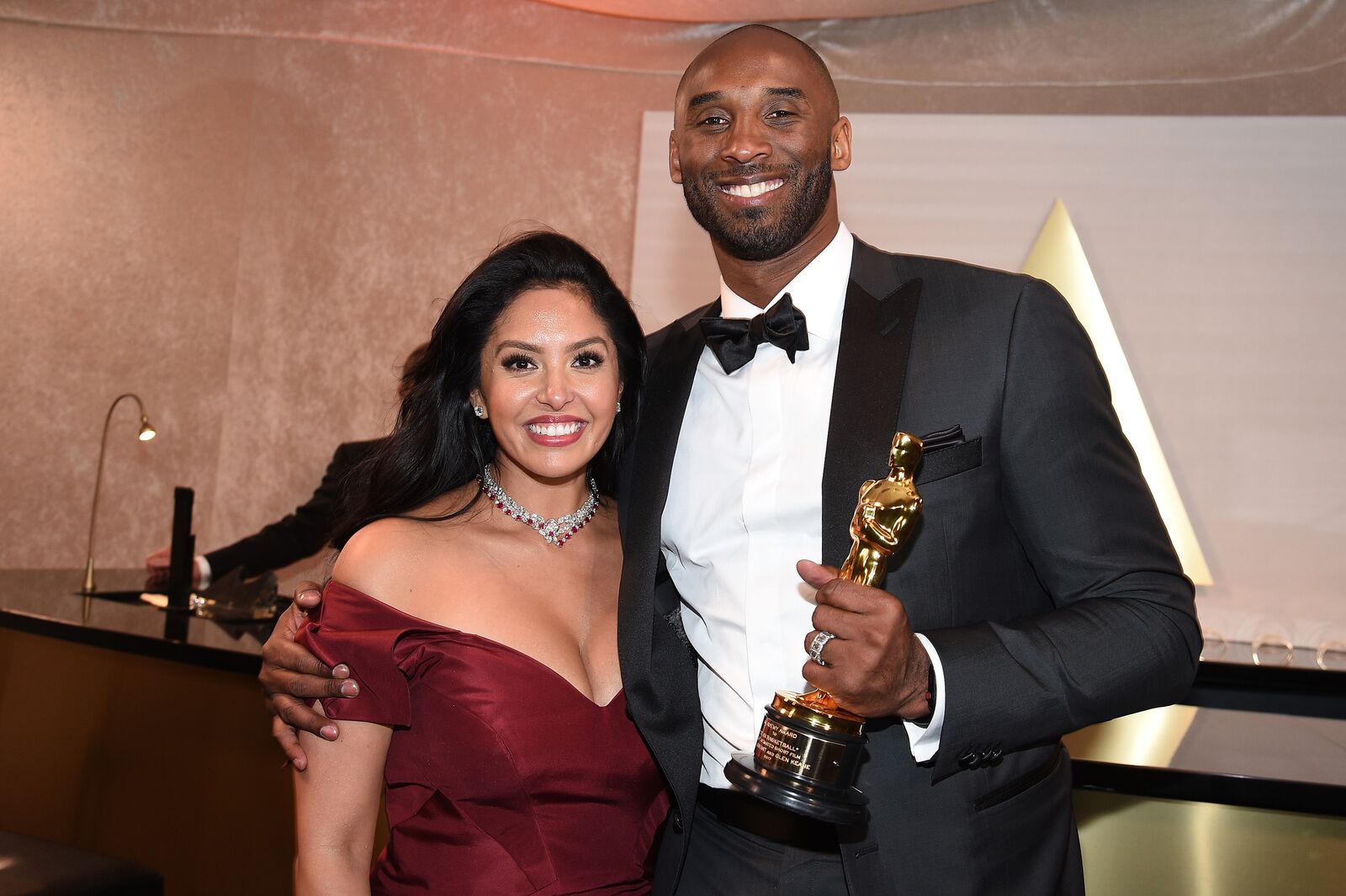 ---
They took their disapproval to heartbreakingly sad levels. When Vanessa and Kobe married in 2001, none of his immediate family came to the wedding. He only reconciled together with his mother and father two years later, after he and Vanessa had their first daughter.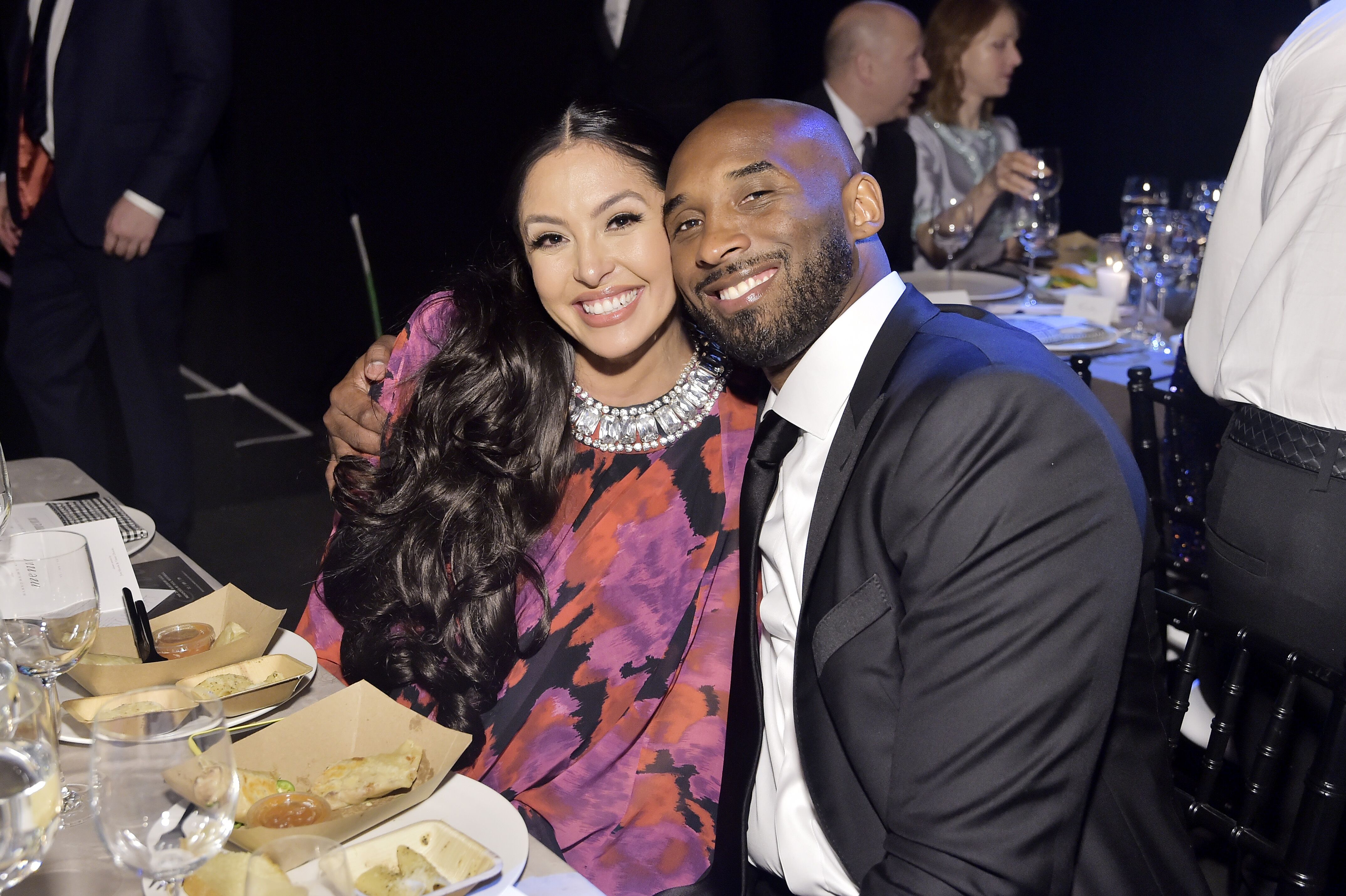 ---
AN OSCAR WINNER
In 2018, Bryant added "Oscar award winner" to his list of accomplishments. His 2017 animated short film Dear Basketball paid tribute to his love of the ball game. The Academy Awards duly honored it, and it nabbed the golden statuette for Best Animated Short Film.
---
HIS GROWING FAMILY
Together with his wife Vanessa, Bryant had four daughters: Natalia, Gianna, Bianka, and Capri. Heartbreakingly, Capri Kobe, or "KoKo," remains just an infant, she was born just last year in June. The very sad truth is that she will never know her legendary father...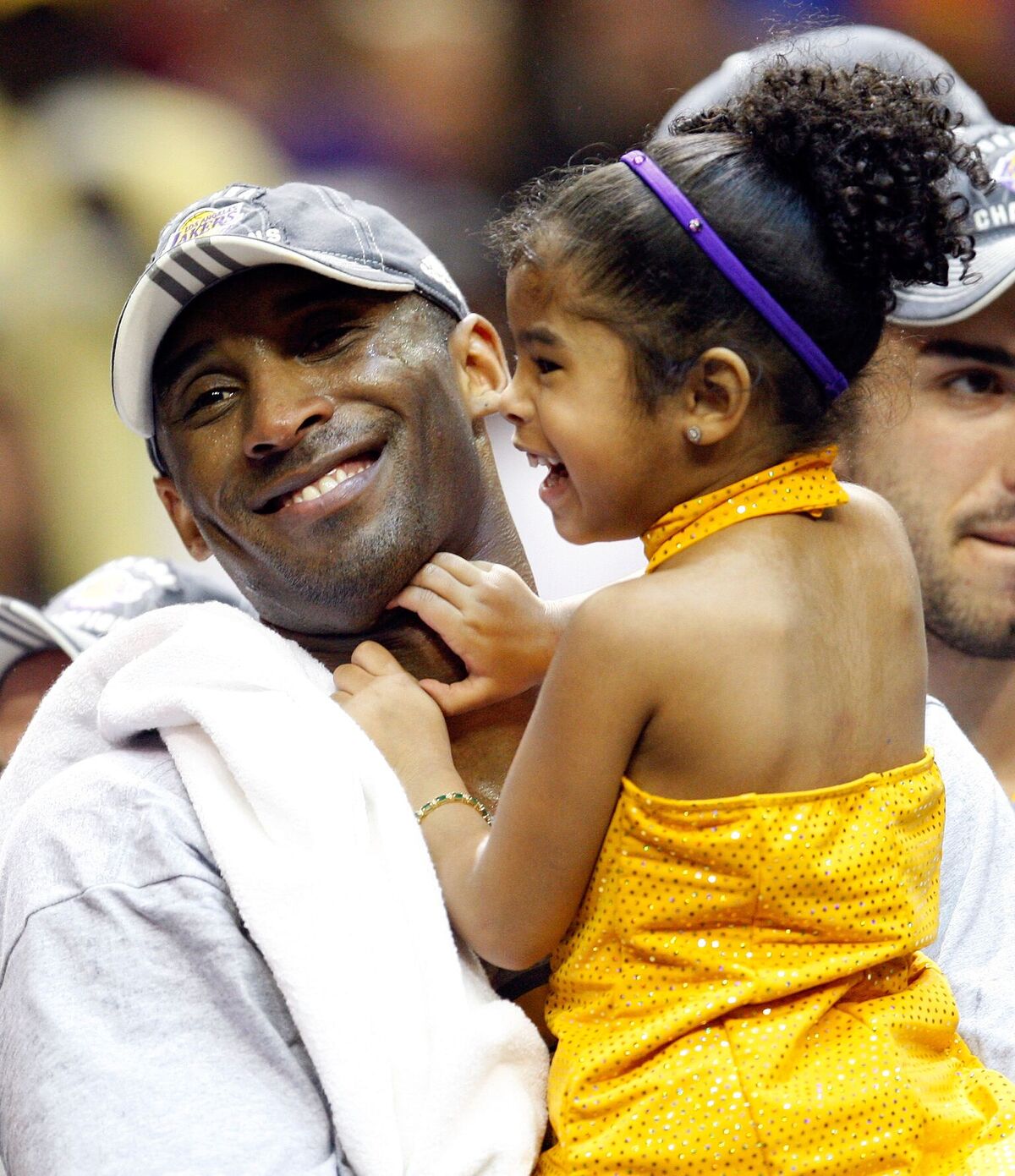 ---
HIS FAME REACHES HIGH NOTES
Besides Bryant's own contributions to the music field, his name has graced the titles of a few other songs. In 2009, Lil Wayne released his song "Kobe Bryant." the subsequent year, Sho Baraka's album Lions and Liars included the song "Kobe Bryant On 'Em."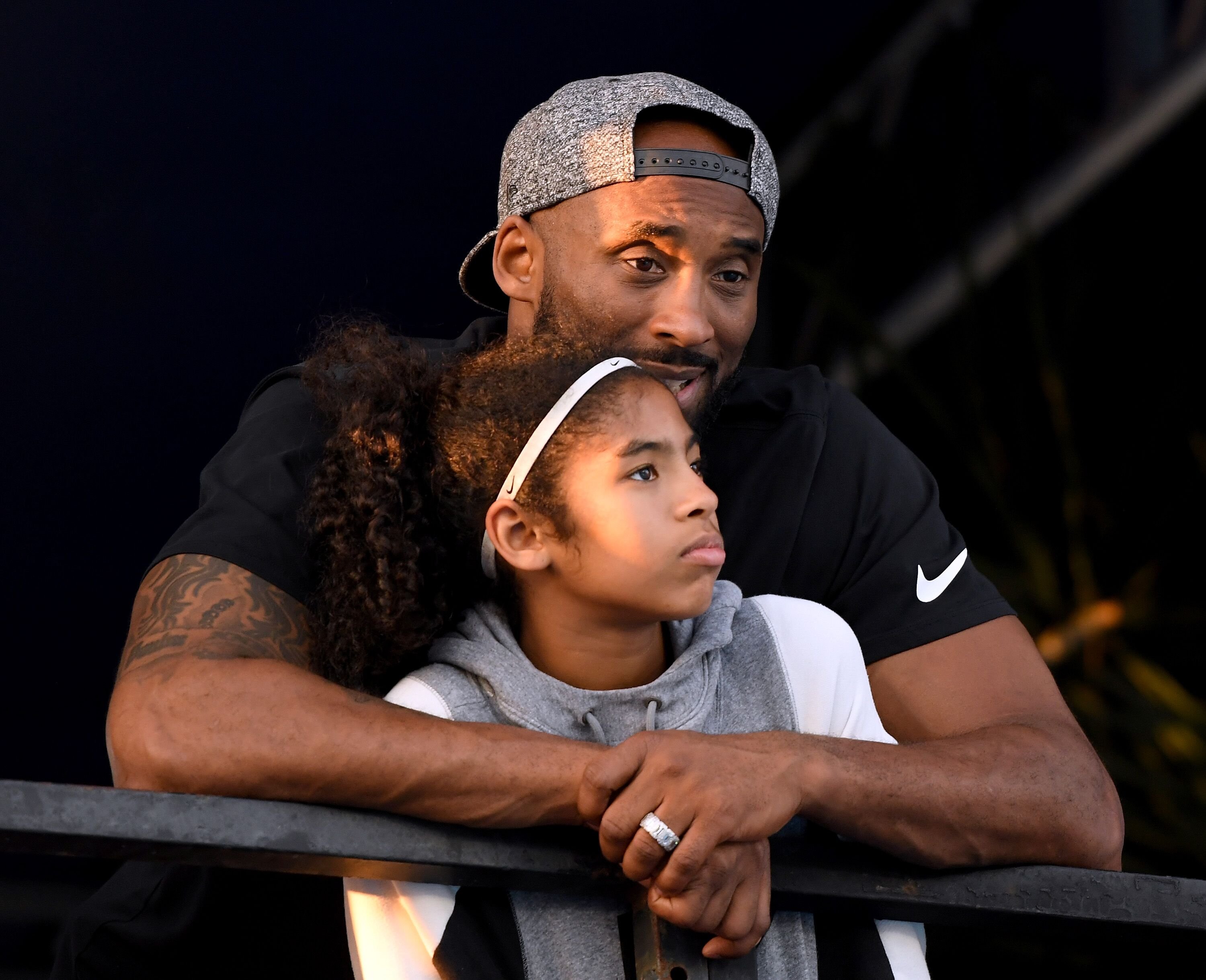 ---
A FEUD ON THE COURT
When Bryant first joined the LA Lakers, he and established star Shaquille O'Neal got into a feud for the ages. Kobe was an upstart, trash-talking young man, which rubbed Shaq the incorrect way. Their disagreements actually partly led to O'Neal eventually getting traded.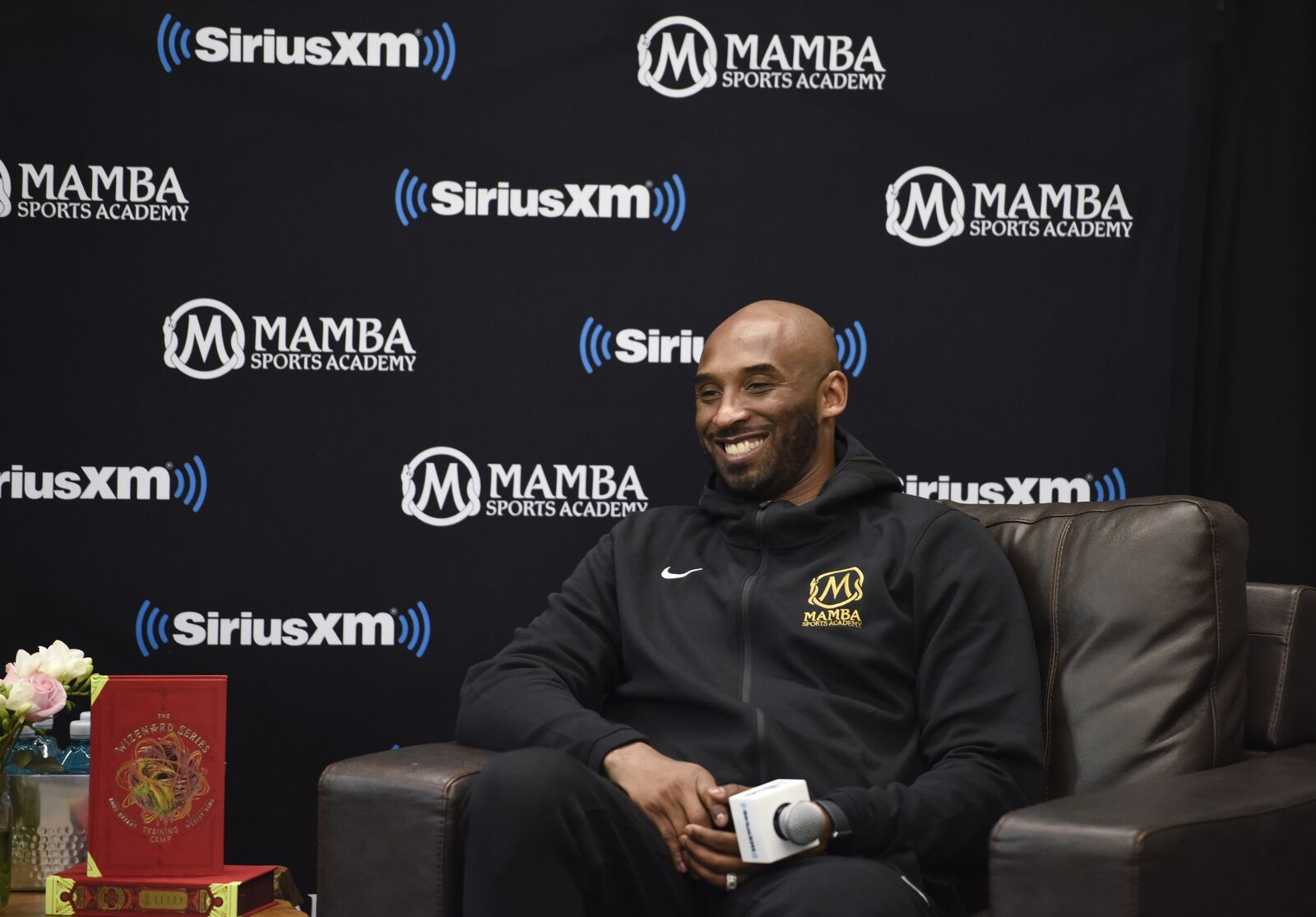 ---
He was traded to the Miami Heat—but Bryant, O'Neal, and therefore the Lakers still won three consecutive championships from 2000-2002. In one specific interview, Bryant was asked about the rumor mill surrounding himself and O'Neal's tumultuous relationship.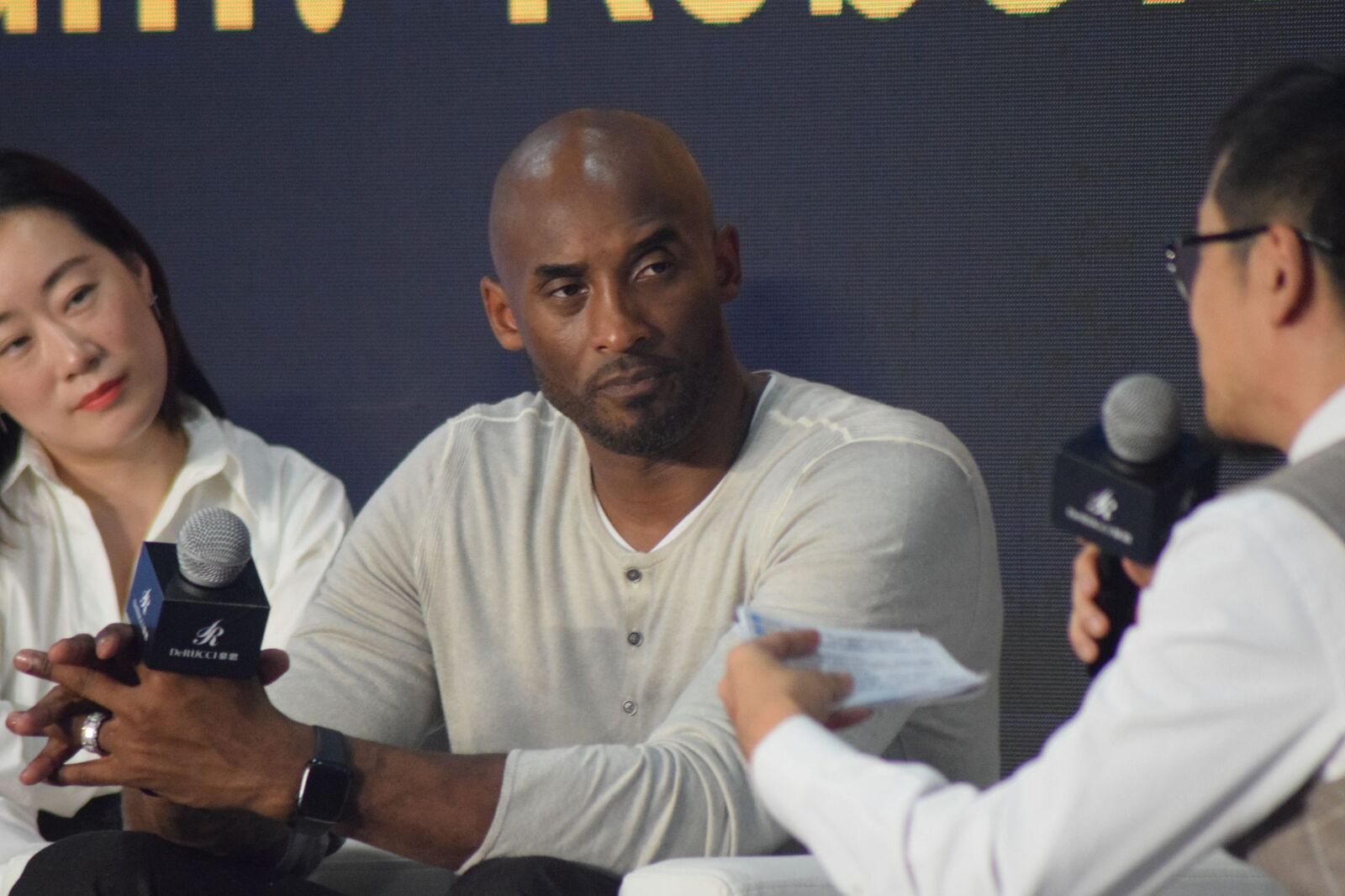 ---
In keeping with Bryant, they were never friends because they had very different approaches to playing and weren't afraid to butt heads over it. At the top of the day, however, Bryant still had heaps of respect for O'Neal. O'Neal has expressed his sadness at his passing.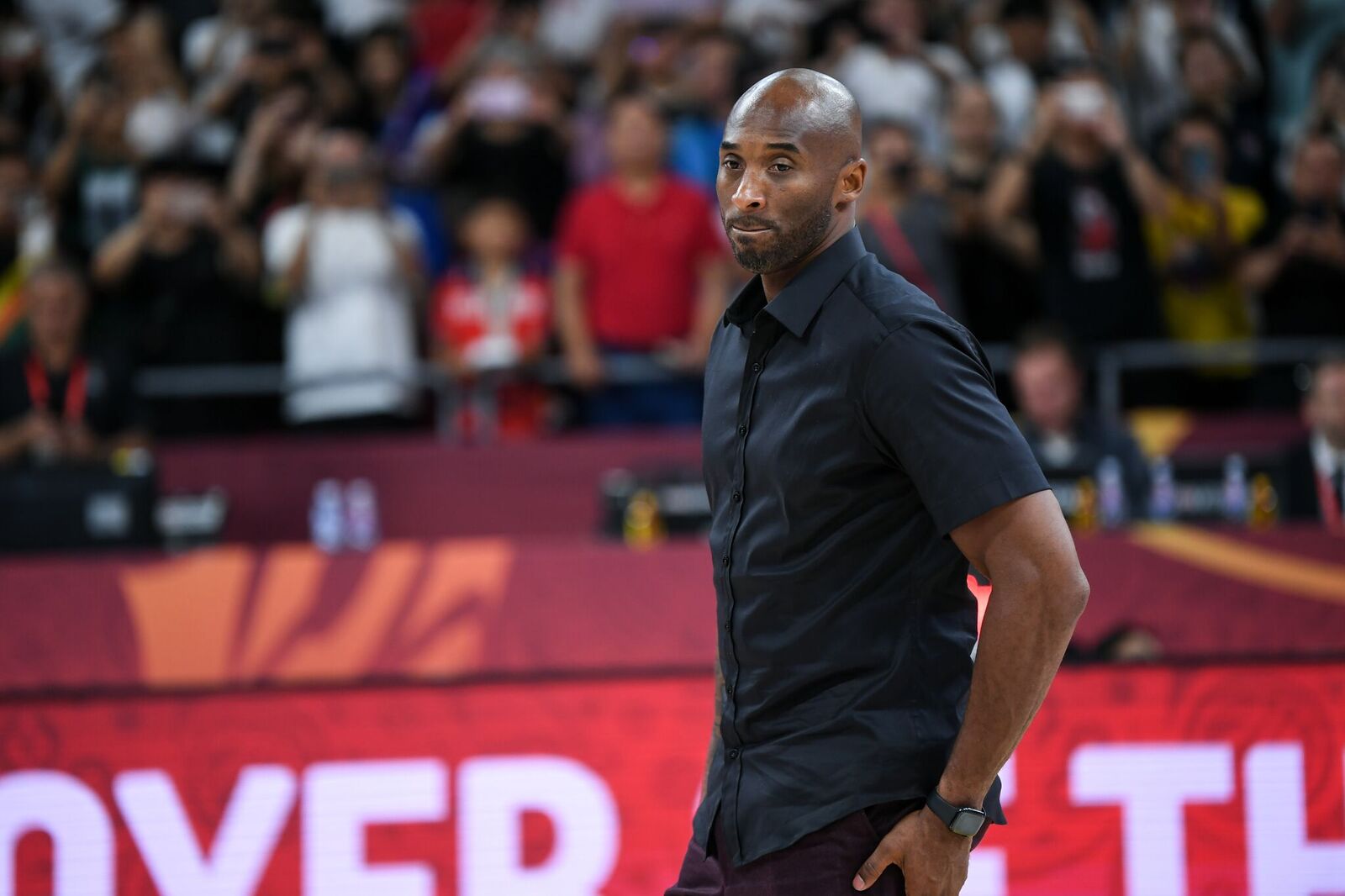 ---
AGING WELL 
Later on, in his basketball career, Kobe took to calling himself "Vino" rather than "Black Mamba." Why? He said he was "aging sort of like a fine wine." Wasn't it true! He still looked very young and healthy at over 40. It is truly sad that his life was cut so short so soon...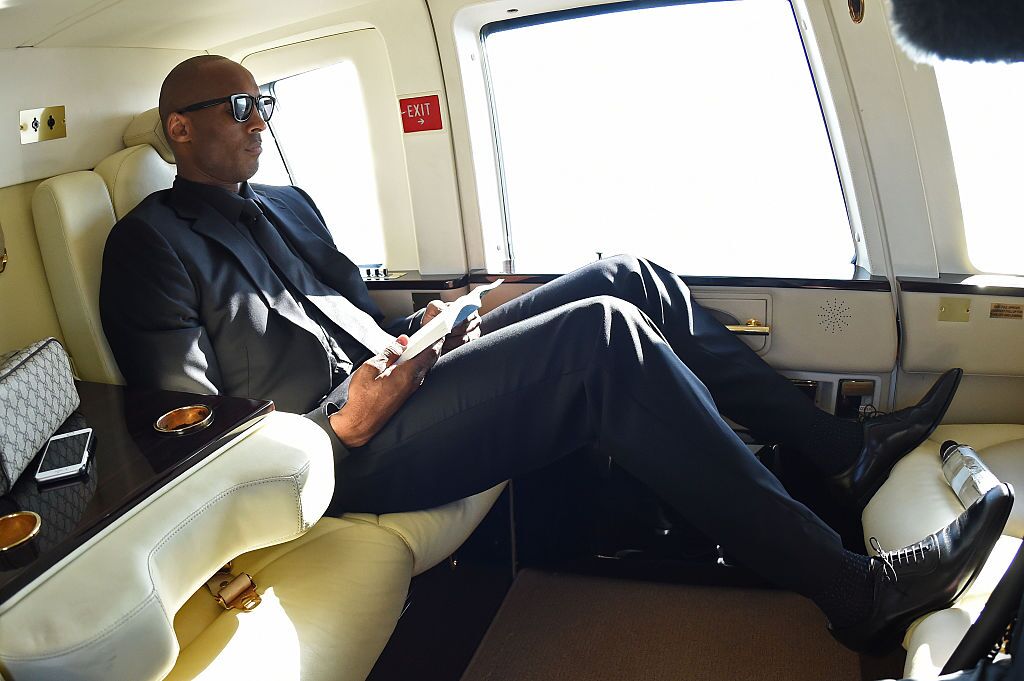 ---
THE MAMBA ACADEMY 
As a neighborhood of the "Mamba mentality," Bryant also founded the Mamba Sports Academy, where he coached his daughter Gianna. Sadly, the Mamba Sports Academy had a job to play in his tragic end… It was where the helicopter was headed to before it crashed. 
---
GIGI'S OWN ROAD TO SUCCESS
Kobe's second-eldest daughter Gianna Bryant, or "GiGi," was also pursuing basketball as a future career before she passed away alongside her father. Kobe wasn't only supportive of his daughter's sports ambitions, he also acted as coach of her secondary school team.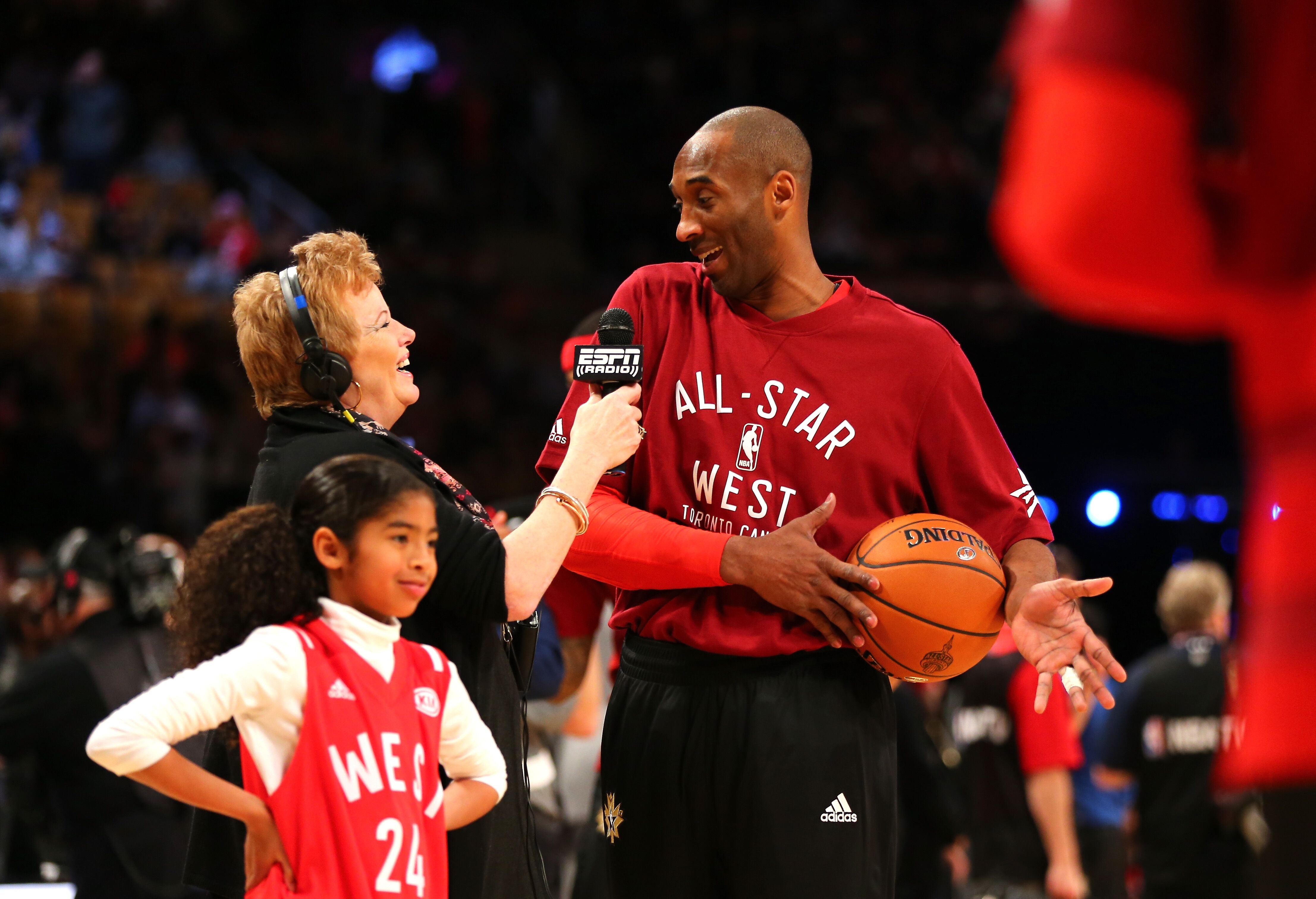 ---
In one interview, he confirmed that GiGi was planning on carrying on his legacy, and wanted to play professionally. Heartbreakingly, GiGi Bryant's sports nickname mirrored her father's "Black Mamba" moniker: Kobe called her "Mambacita."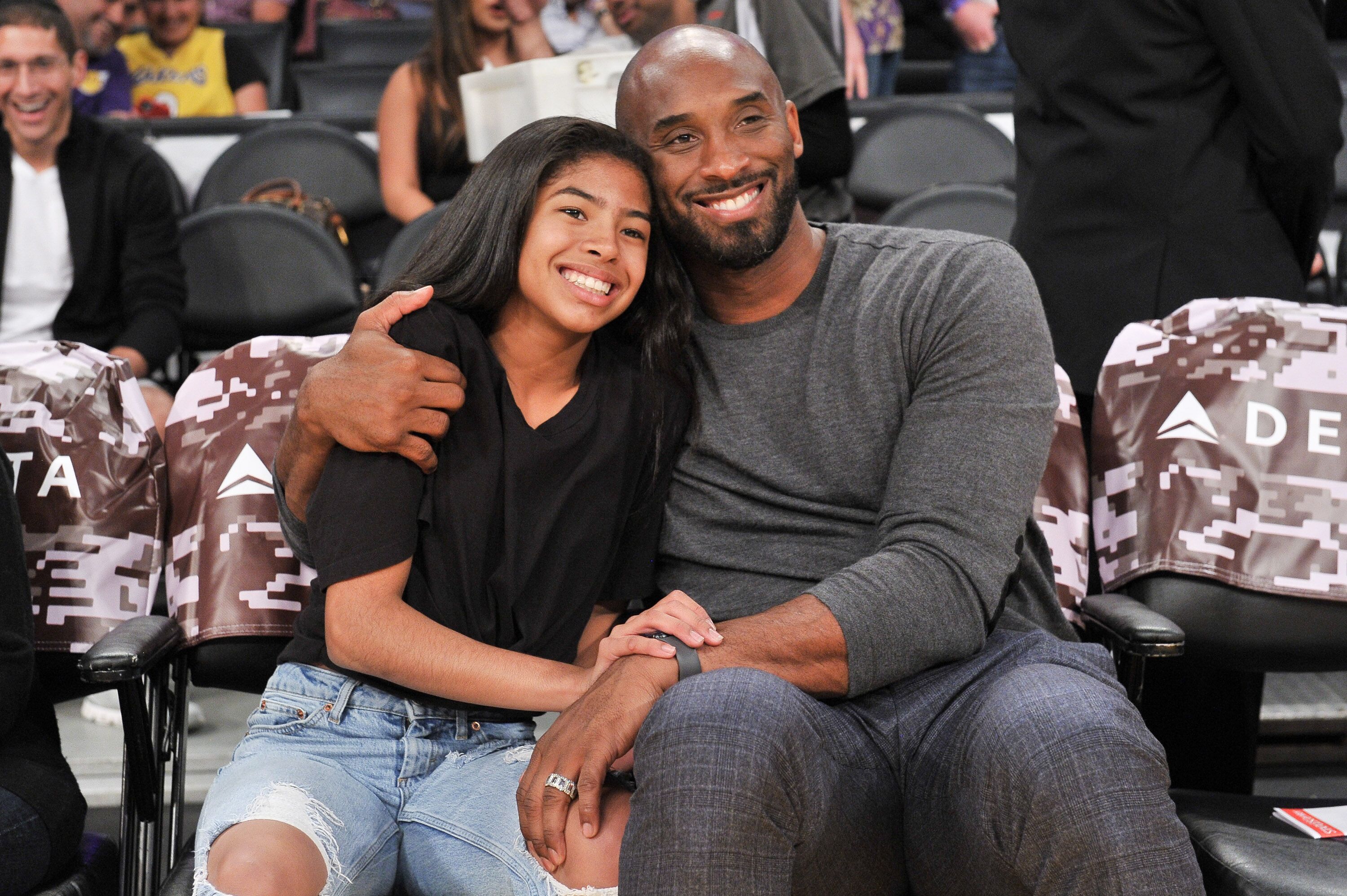 ---
HIS FAME WAS WORLDWIDE
Maybe surprisingly, Bryant was extremely popular in China, and over 10 million Chinese people reportedly watched his final game within the NBA. This speaks volumes to his success and the way his amazing talent impacted the world and his fans all across the globe.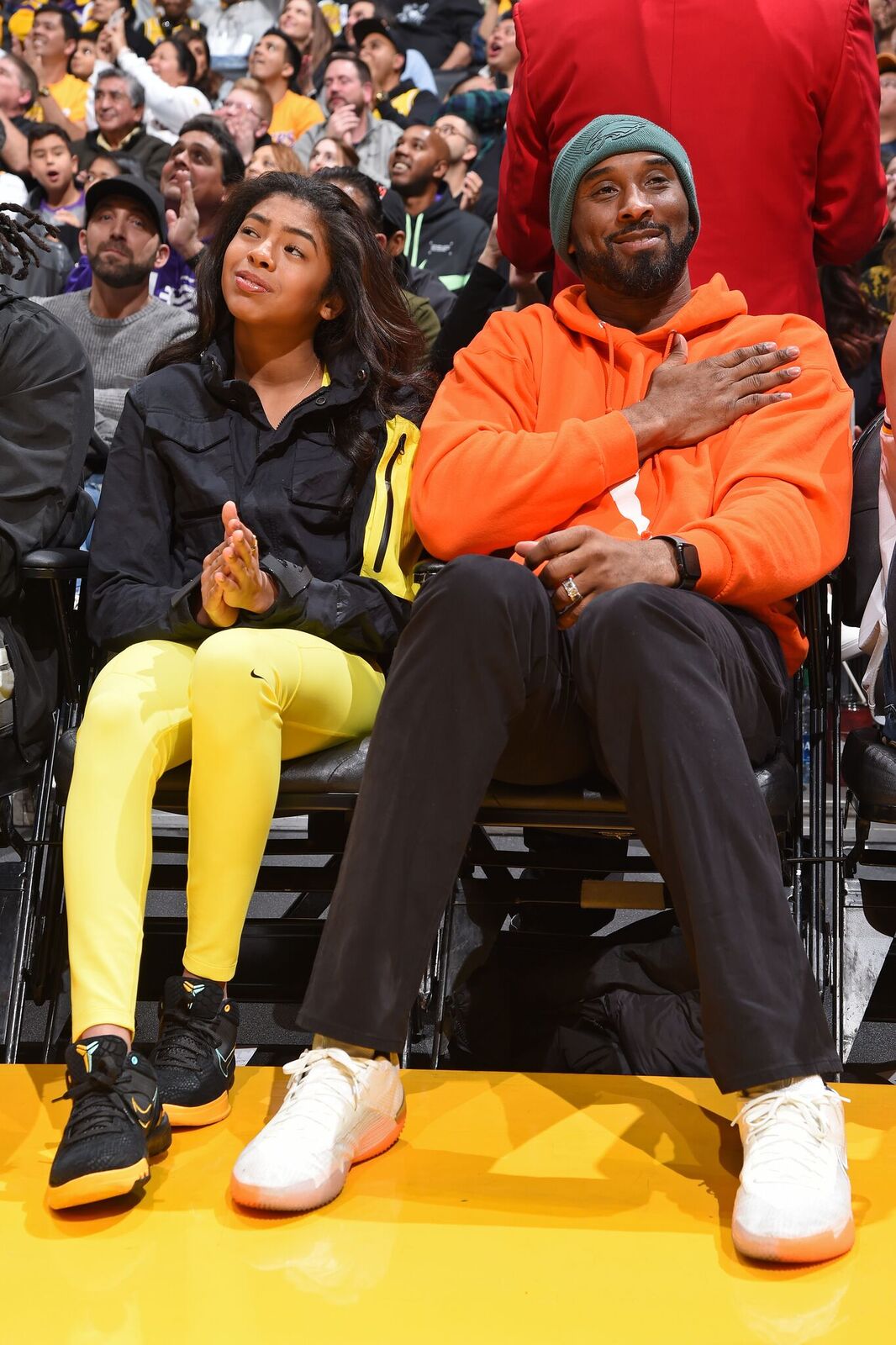 ---
RETIRING HIS NUMBERS 
During his time with the Lakers, Bryant wore the numbers 8 and 24. When he retired, the Lakers duly retired not one, but both of those numbers to pay tribute to their all-star player. Then, in honor of Bryant's tragic passing, the Dallas Mavericks did something...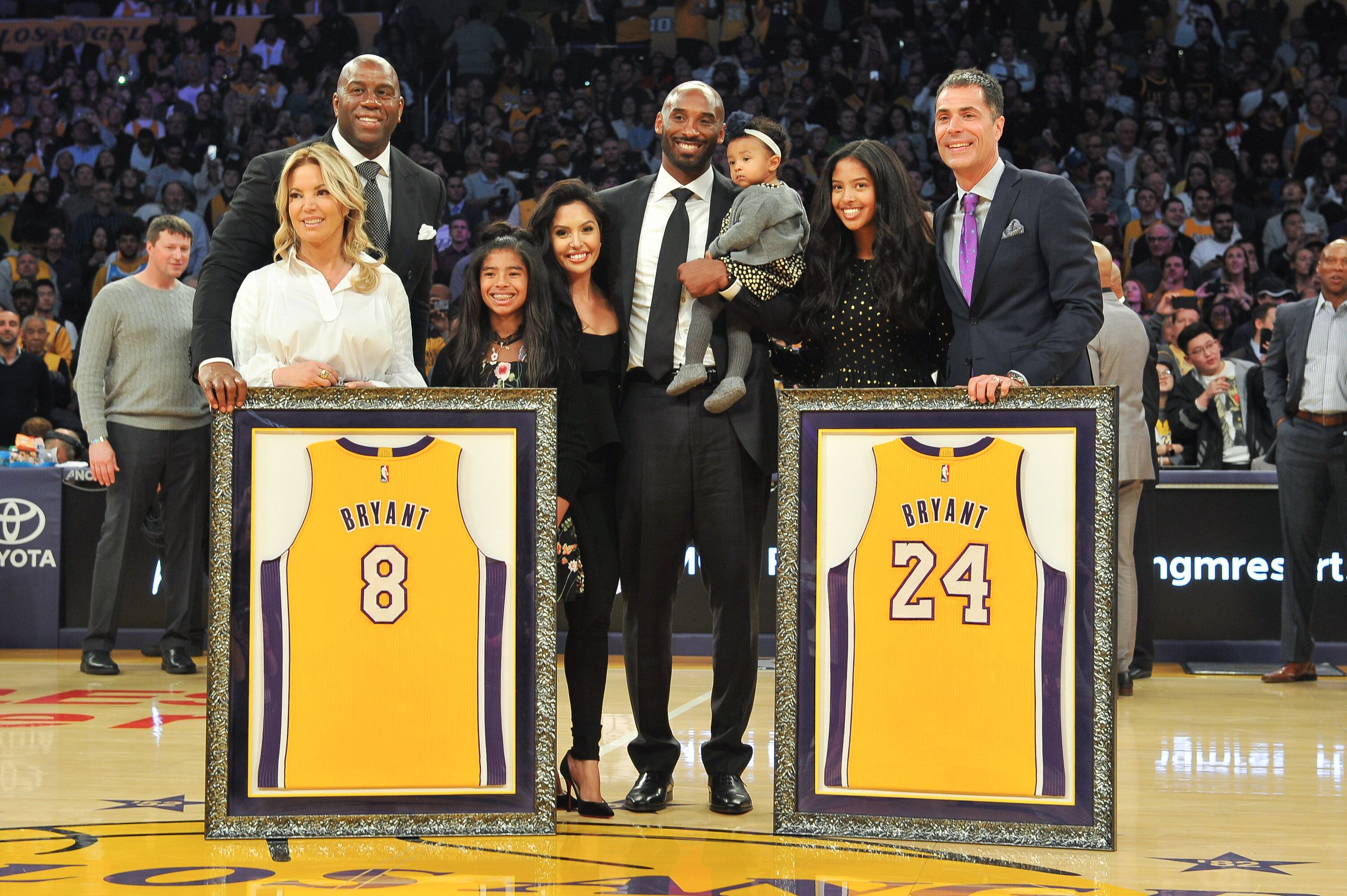 ---
Their owner, Mark Cuban, also announced that the number 24 would be retired on his team, so nobody else can wear it within the future. This has never been done before! When Bryant chose #8 when he made it onto the LA Lakers, he had two reasons for his actions.
---
For one thing, he had worn that number when he played basketball in Italy during his childhood and one more reason why he chose #8 is that it was the sum of all the numbers he wore during his time at the Adidas ABCD camp (1, 3, and 4). How cool is that!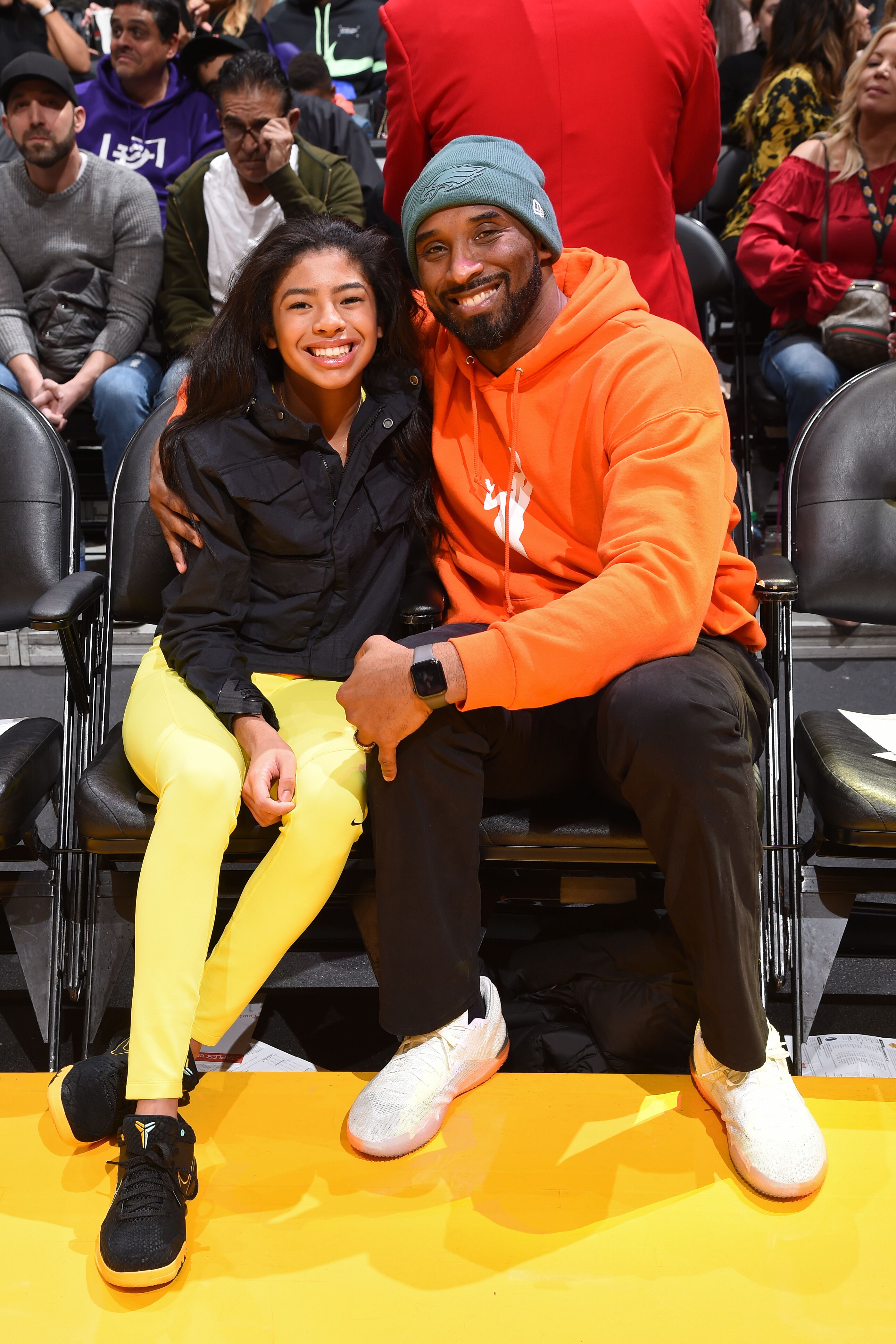 ---
HOW LEGENDS TALK ON THE COURT
Michael Jordan and Kobe Bryant were simply two of the best basketball players to ever grace the court—and that they had something else in common. They both were legendary trash-talkers. Kobe proudly admitted he "played mean" during his basketball career.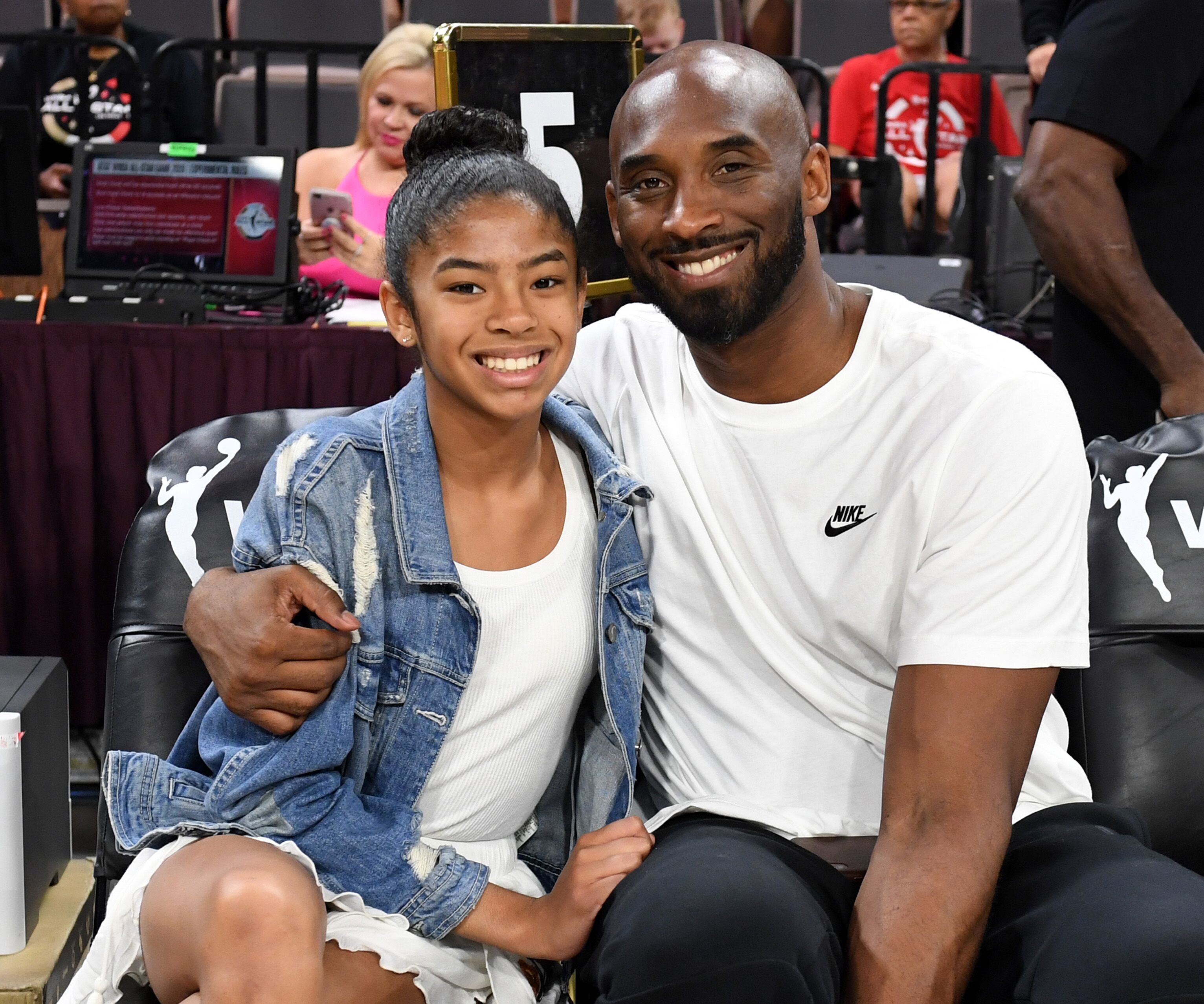 ---
Jordan infamously loved to talk close to other players' faces in his day. In one encounter, Jordan joked that he wanted to "find out what you got" to Kobe. When Bryant called his hero's bluff and challenged him right back, Jordan was packed with admiration for him.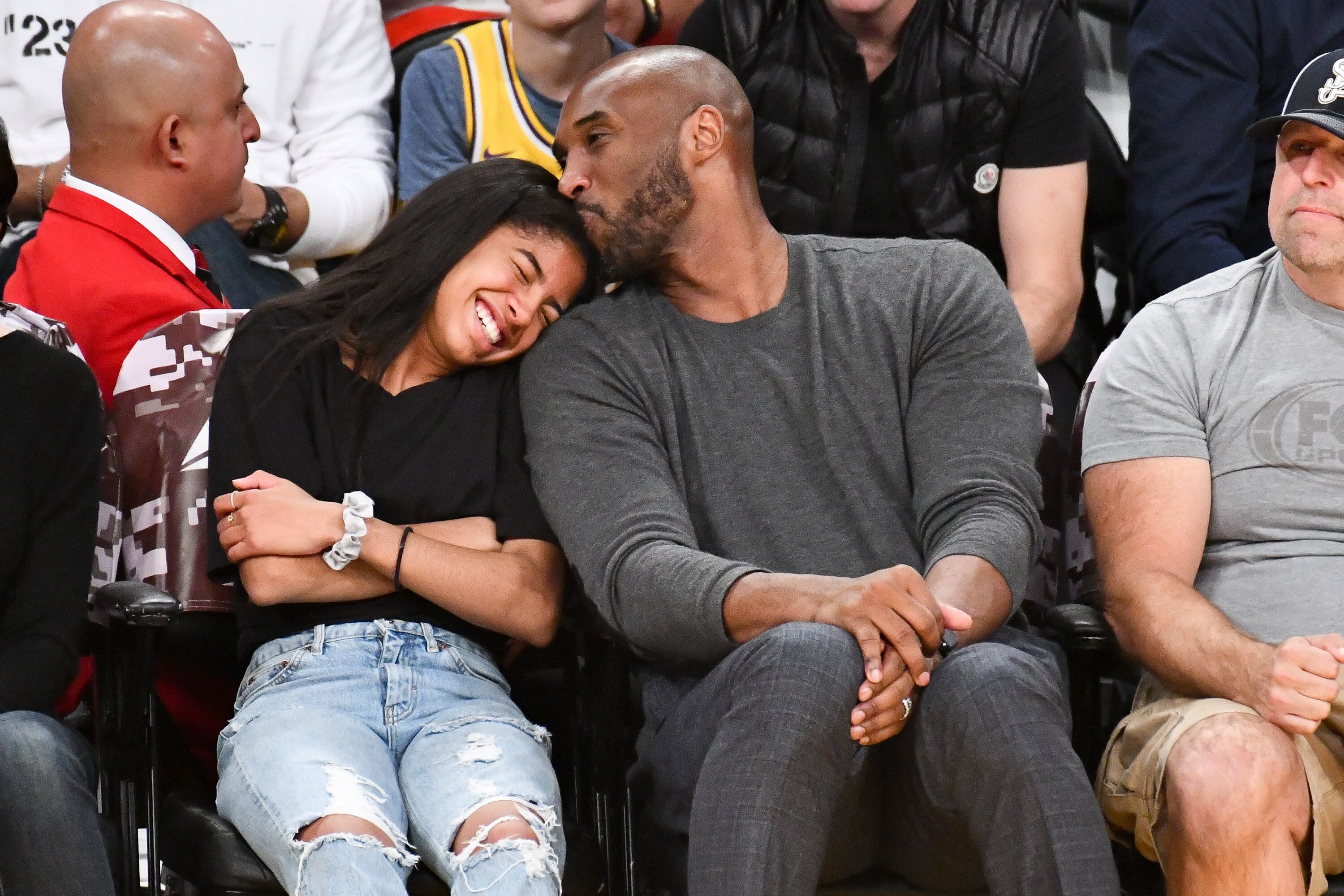 ---
WHAT HE LEAVE BEHIND
One of Bryant's qualities that individuals loved most was his determination to play his best in every single game. In keeping with Bryant, he held himself to such a high standard as a result of his memories as a child watching basketball games in awe and wonder.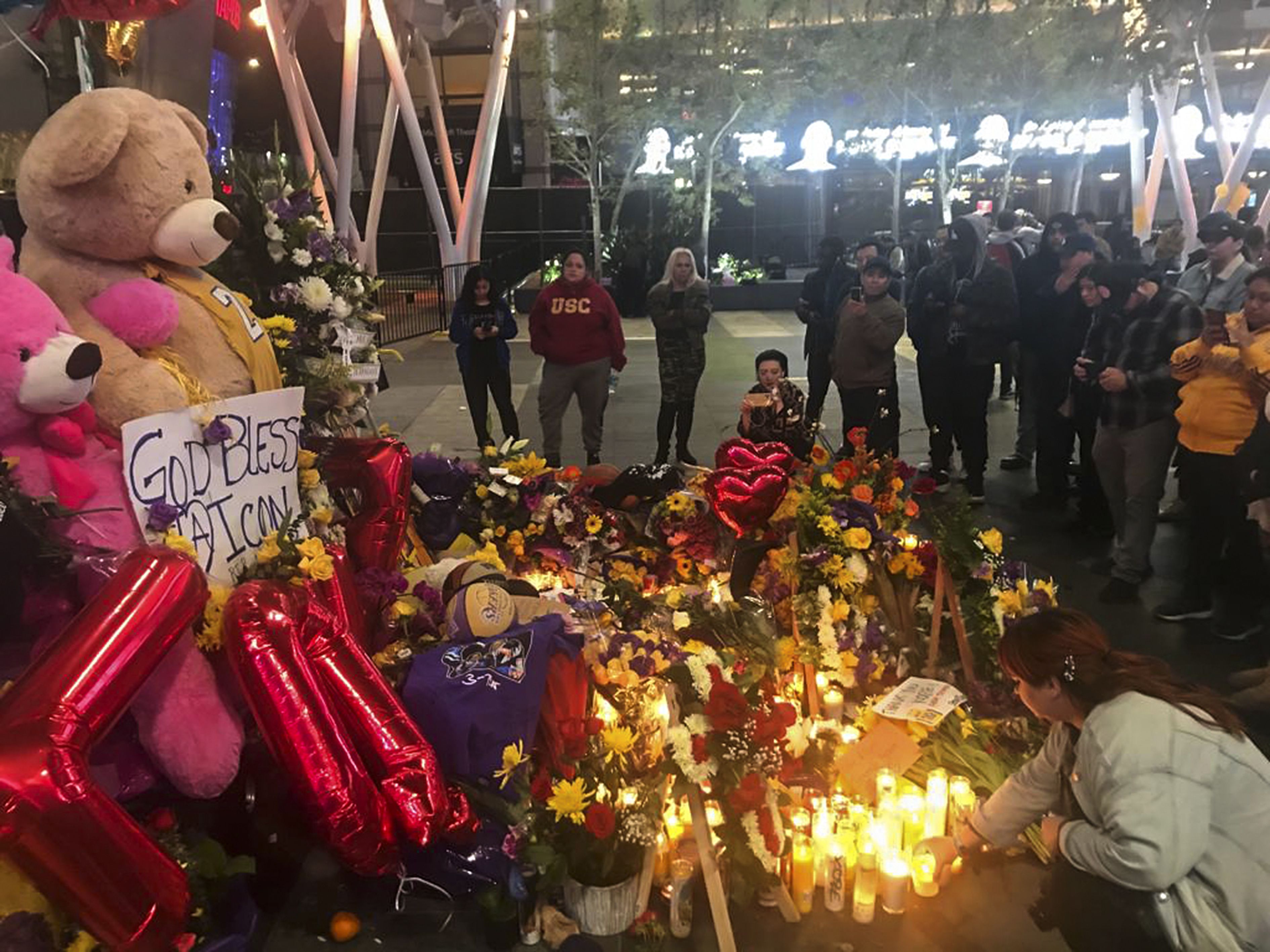 ---
He remembered marvelling at how the players gave it their all, never letting injury or sickness get within the way of giving the fans what they came to visualize. Kobe may are a good man, but he wasn't an ideal man. In 2003, a scandal erupted tarnishing his name.
---
This, when a hotel worker accused Bryant of a non-consensual bedroom encounter. Bryant eventually gave an awfully public and remorseful apology to the woman—and to his wife Vanessa—for the relationship, though he maintained he had thought it was consensual.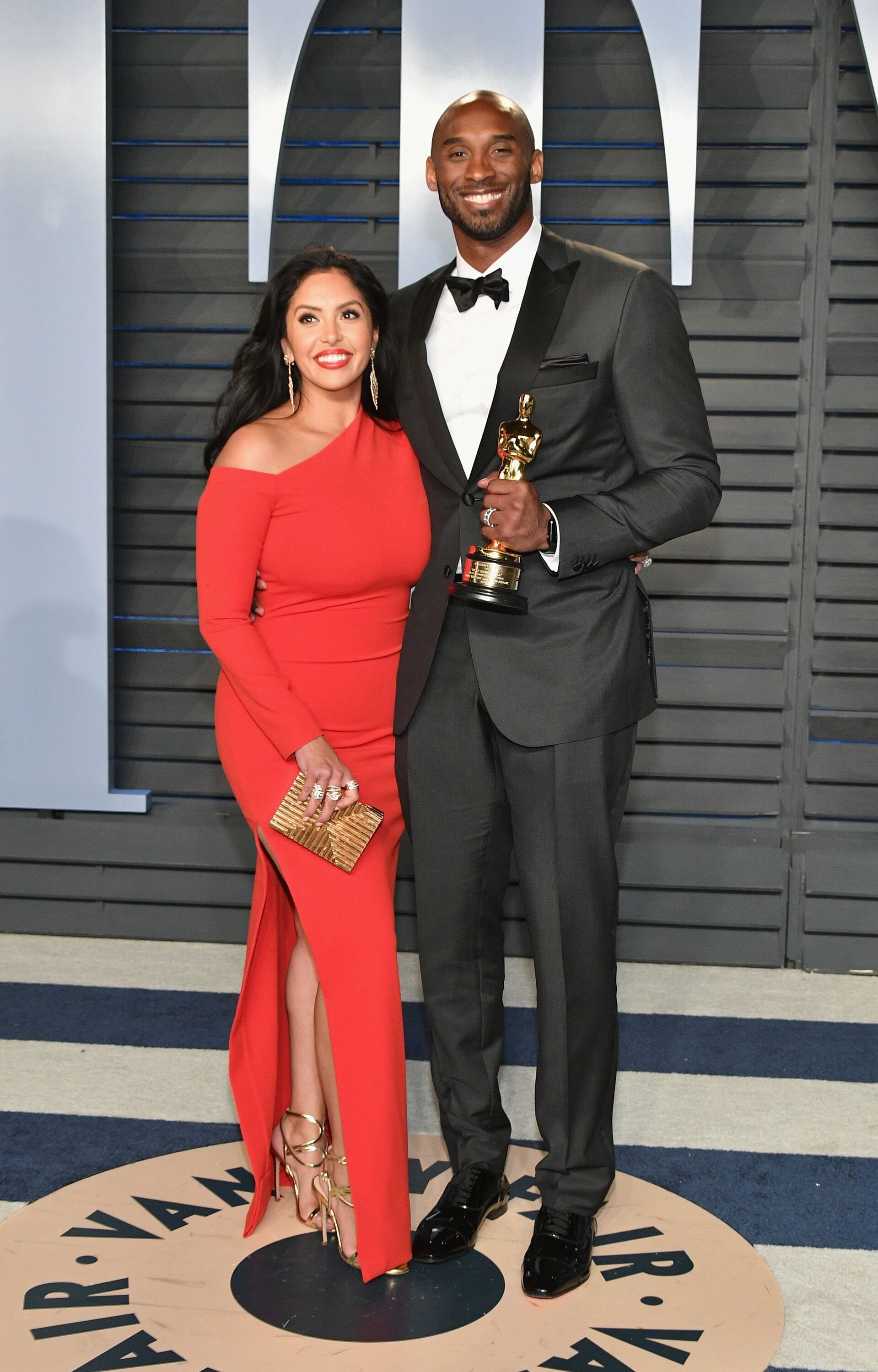 ---
STAYING GROUNDED
Even as a young person, Bryant always spoke about keeping business and pleasure separated so as to remain grounded and consistently good. In fact, when he first started playing basketball within the NBA, his teammates were a bit daunted by how serious he was.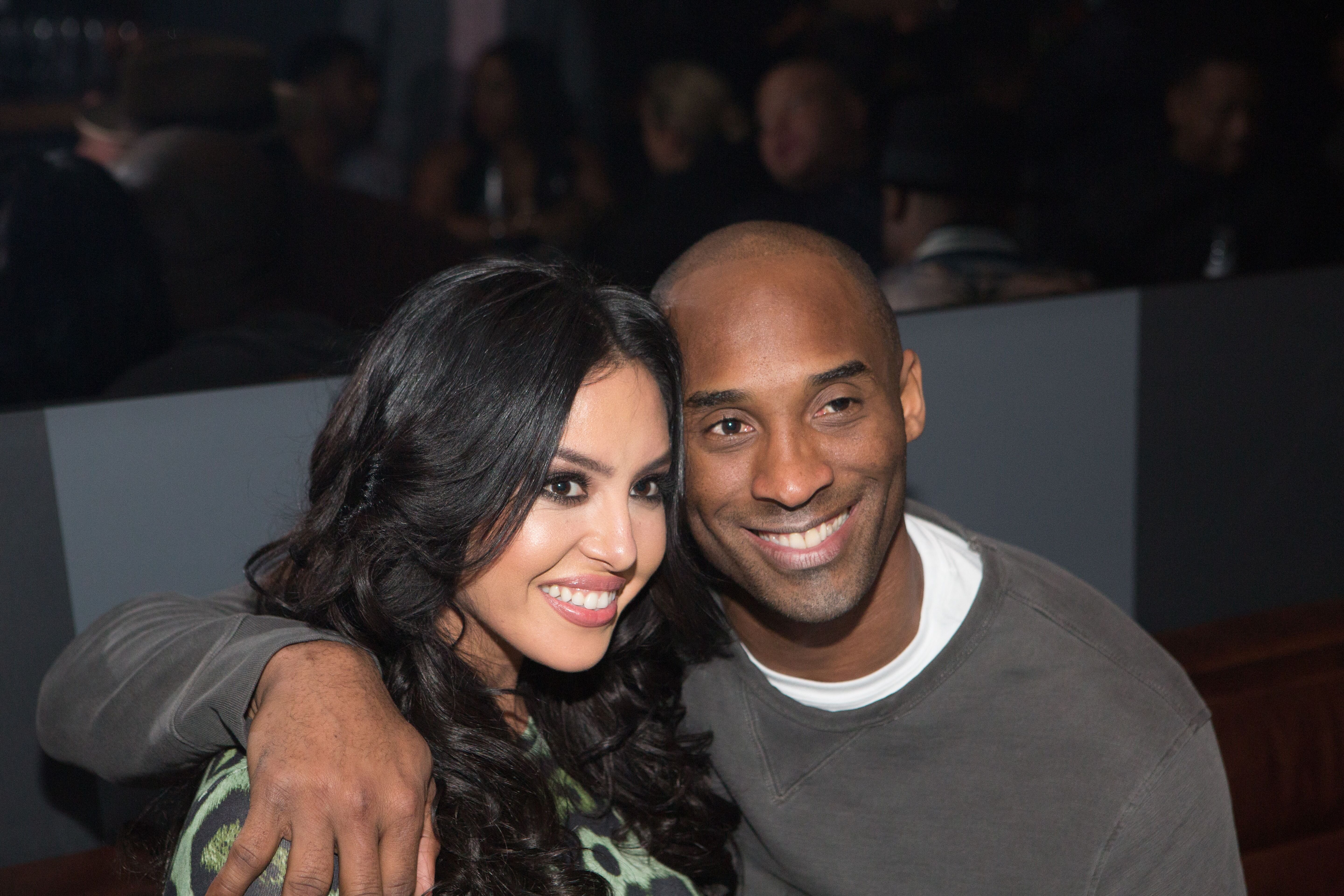 ---
HIS RELATIONSHIP HISTORY
Before he met Vanessa, Kobe actually had a star-powered relationship. In high school, he dated the R&B singer Brandy Norwood and even took her to prom. The pair never lasted long but remained friends afterward. The star is saddened by the tragic passing of Kobe.
---
BUILT TO LAST
Bryant and Vanessa Laine went through many uphills and downhills to be together, but they were still standing strong when he died. In fact, just weeks before the fatal helicopter crash, Bryant wrote his wife an incredibly touching tribute. It was their 20th wedding anniversary.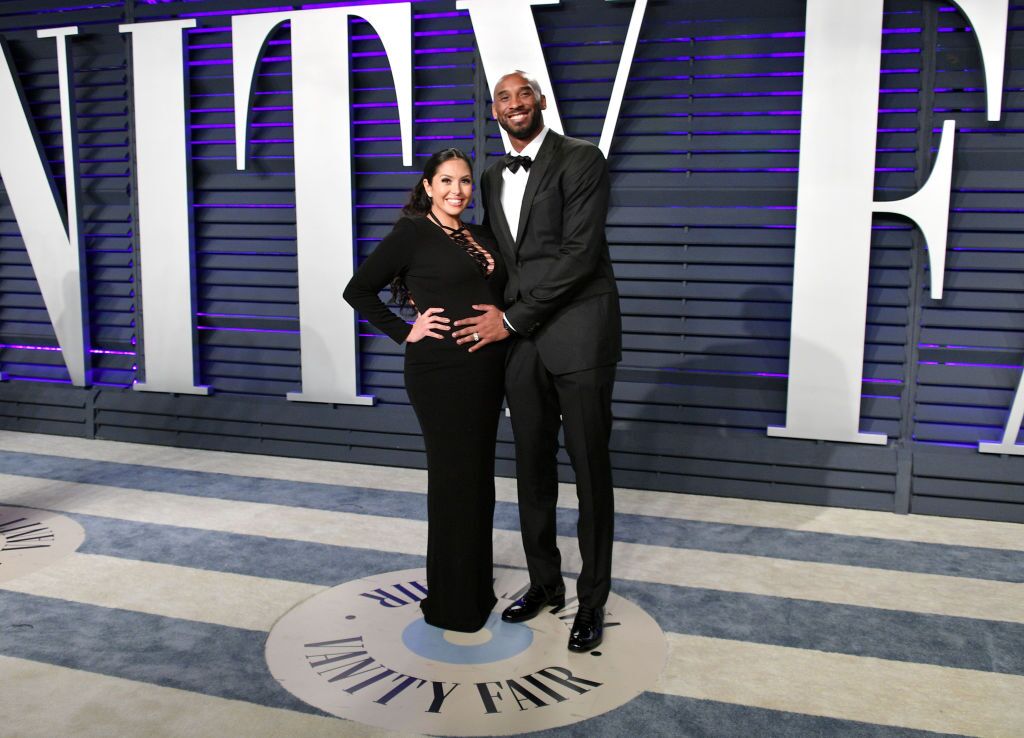 ---
Eight weeks ago, he posted on Instagram for this achievement:
"This moment 20 years ago, I met my Queen."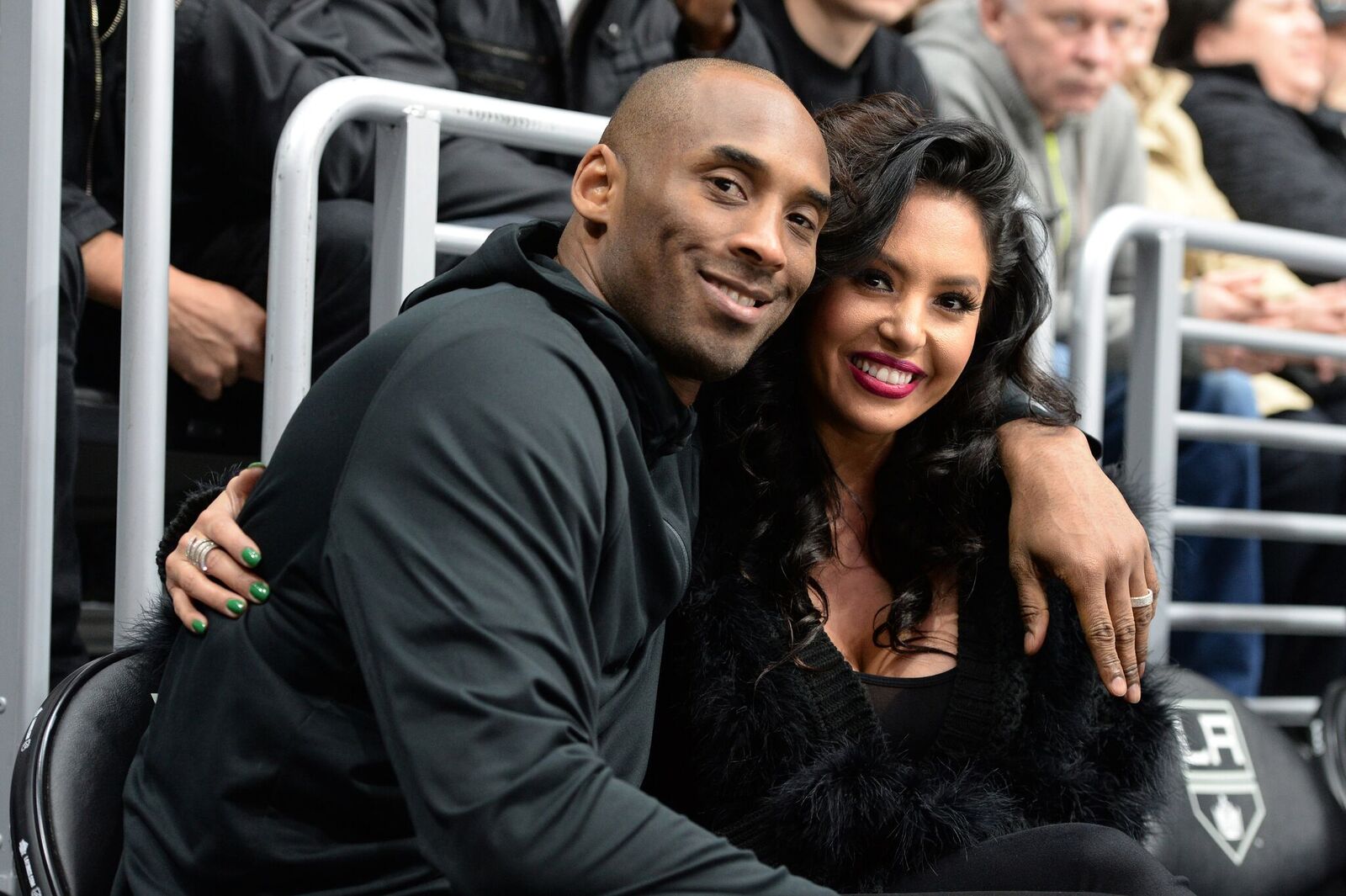 ---
THE TRAGIC DAY
On January 26, 2020, Bryant boarded a Sikorsky S-76B helicopter. Aboard, there was one pilot and 7 other passengers, including his daughter GiGi. Flying from an airport, California, their destination was a basketball in Newbury Park at Bryant's own Mamba Sports Academy.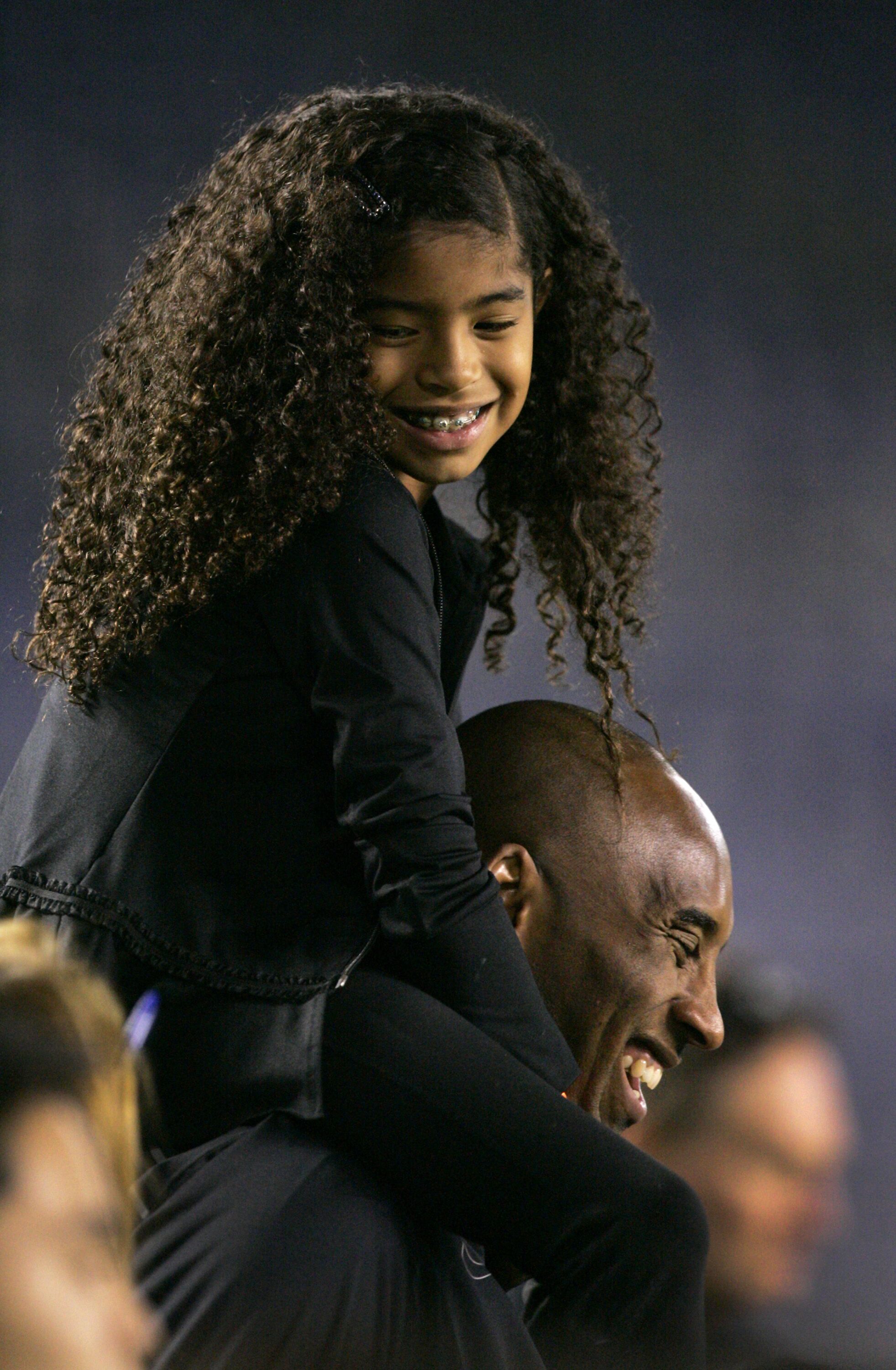 ---
Around 40 minutes into the flight, the helicopter crashed in Calabasas, California and caught fire. Everyone aboard lost their lives, including the 41-year-old Bryant. As of this writing, it remains unknown whether the helicopter was ready to send a signal before the crash.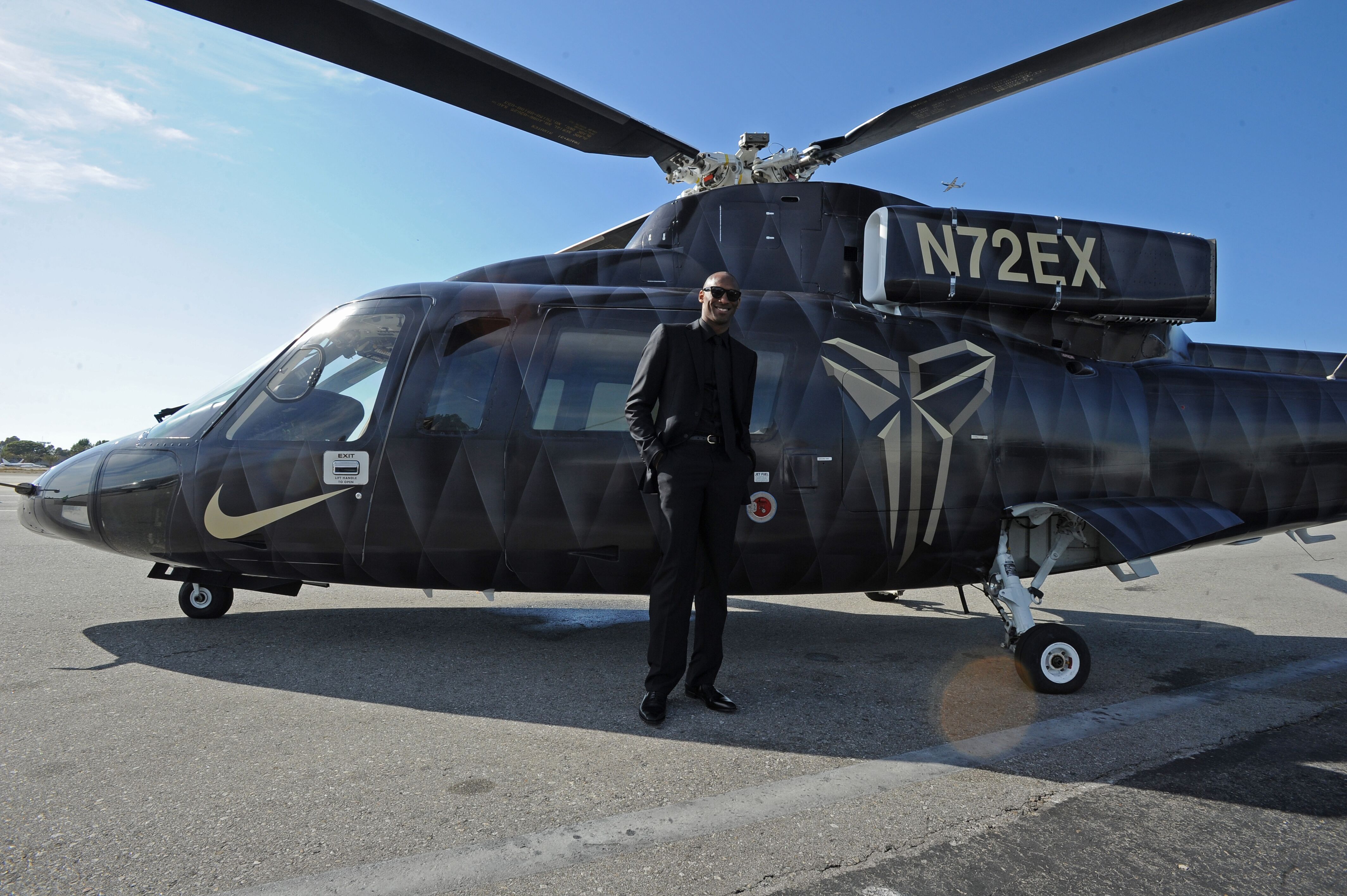 ---
The incident remains under investigation for now as much must still be determined, but some clues are beginning to emerge daily. Though it's unknown what affected the helicopter, the flight path was under heavy weather conditions at the time the group took off.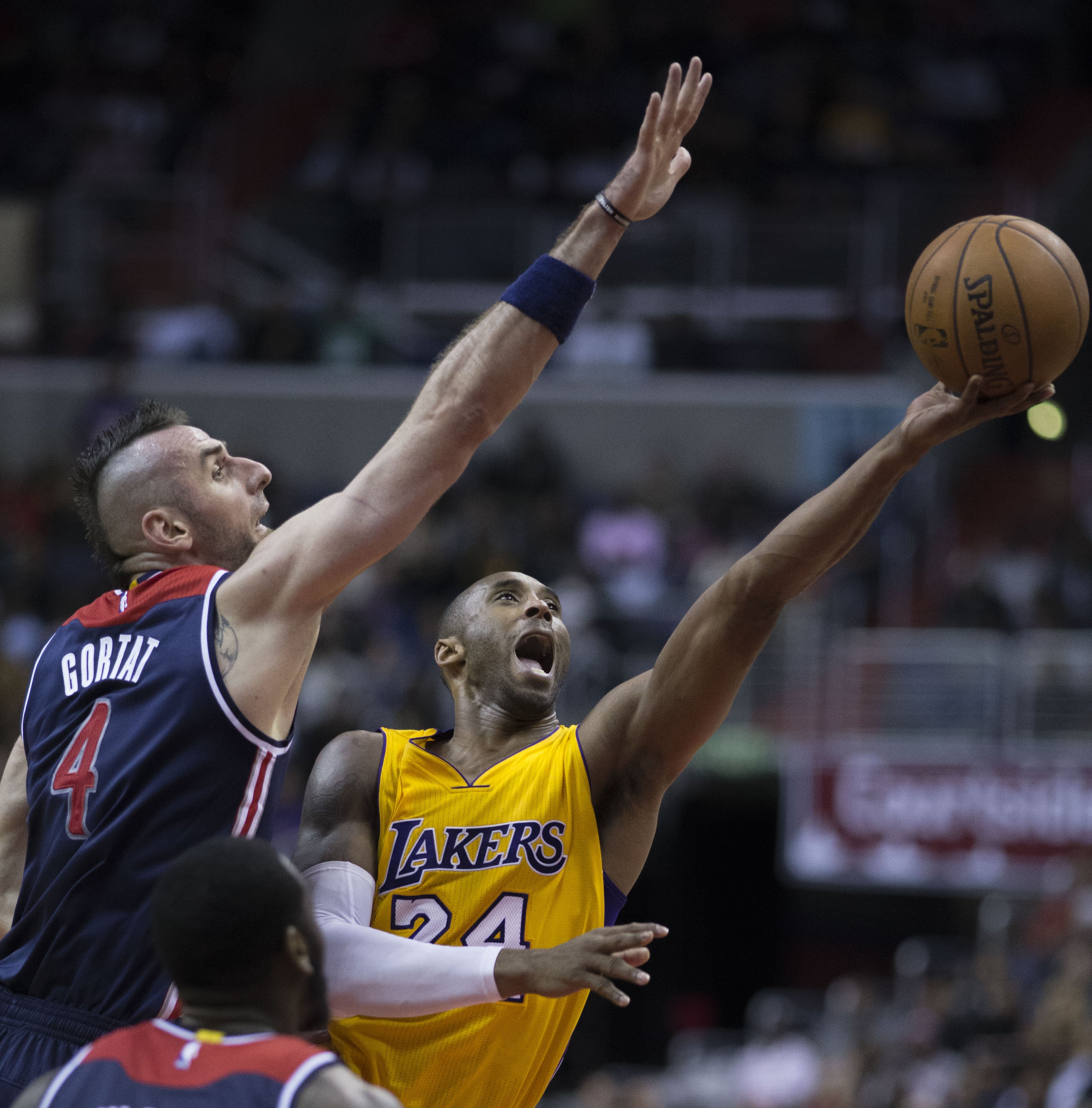 ---
This specific day, local departments had actually grounded its own choppers as a result of the poor conditions. While it is too early to assume that bad weather caused them to lose visibility, that is the most obvious answer to what went wrong in their final moments.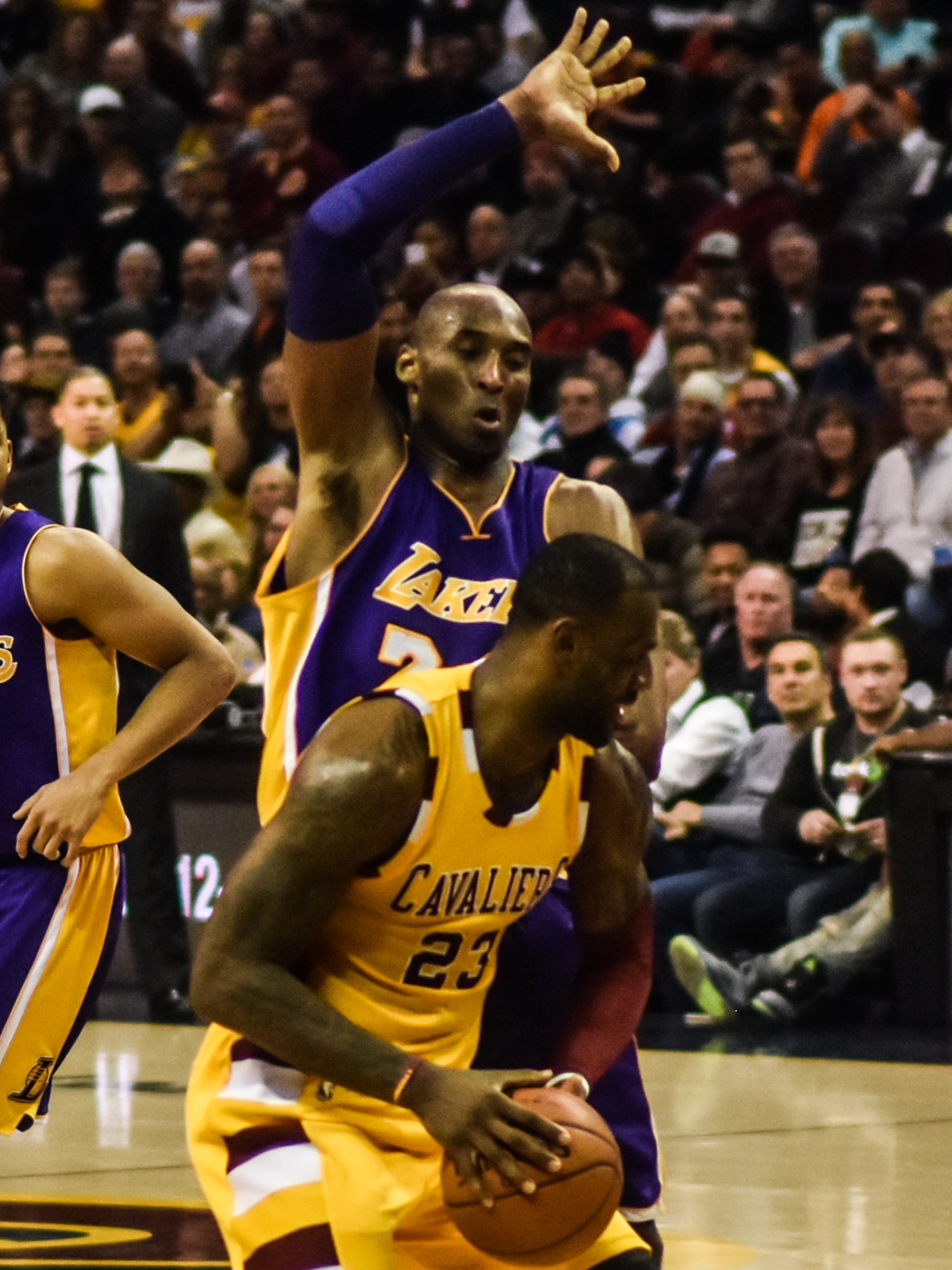 ---
THE WORLD LOOKS ON IN SHOCK
The heartbreaking nature of Bryant's passing has sent shockwaves around the world, far beyond sports circles. the present and two former US presidents publicly expressed their sorrow. Various groups of people are already speaking out about their pain at his loss.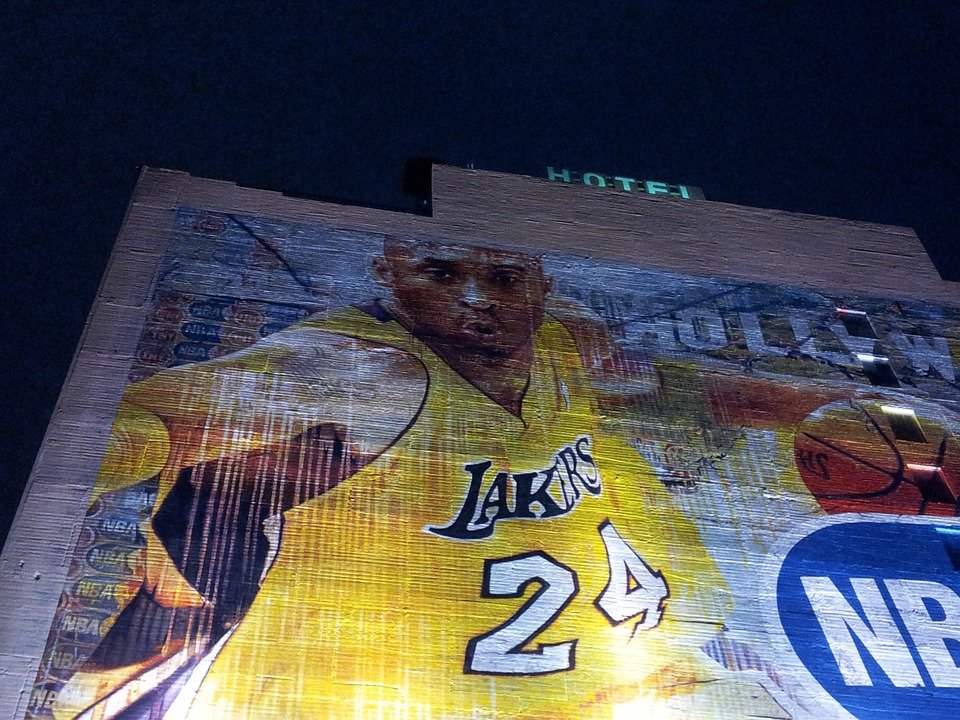 ---
As his hero-turned-colleague Michael Jordan said:
"Words can't describe the pain I'm feeling. I loved Kobe—he was sort of a blood brother to me."