Remembering Kobe Bryant's Life and Legacy
On the 26th of January the world shook with the news: Kobe Bryant died in a helicopter crash with his 13-year-old daughter Gianna. Reportedly, they were on their way to the Mamba Academy for basketball practice. None of the 9 people on board survived. 
While we mourn the loss of the NBA legend, let's take a look at his remarkable life and legacy that stretched far beyond the basketball court. By 41, Bryant aka "Black Mamba" made great greatness in every domain he tried. He became one of basketball's all-time greats, a husband and a father, a successful businessman, an author, a coach, and a philanthropist. Kobe had his ups and downs, but being a fighter he always came back on track. His motto was "always keep going."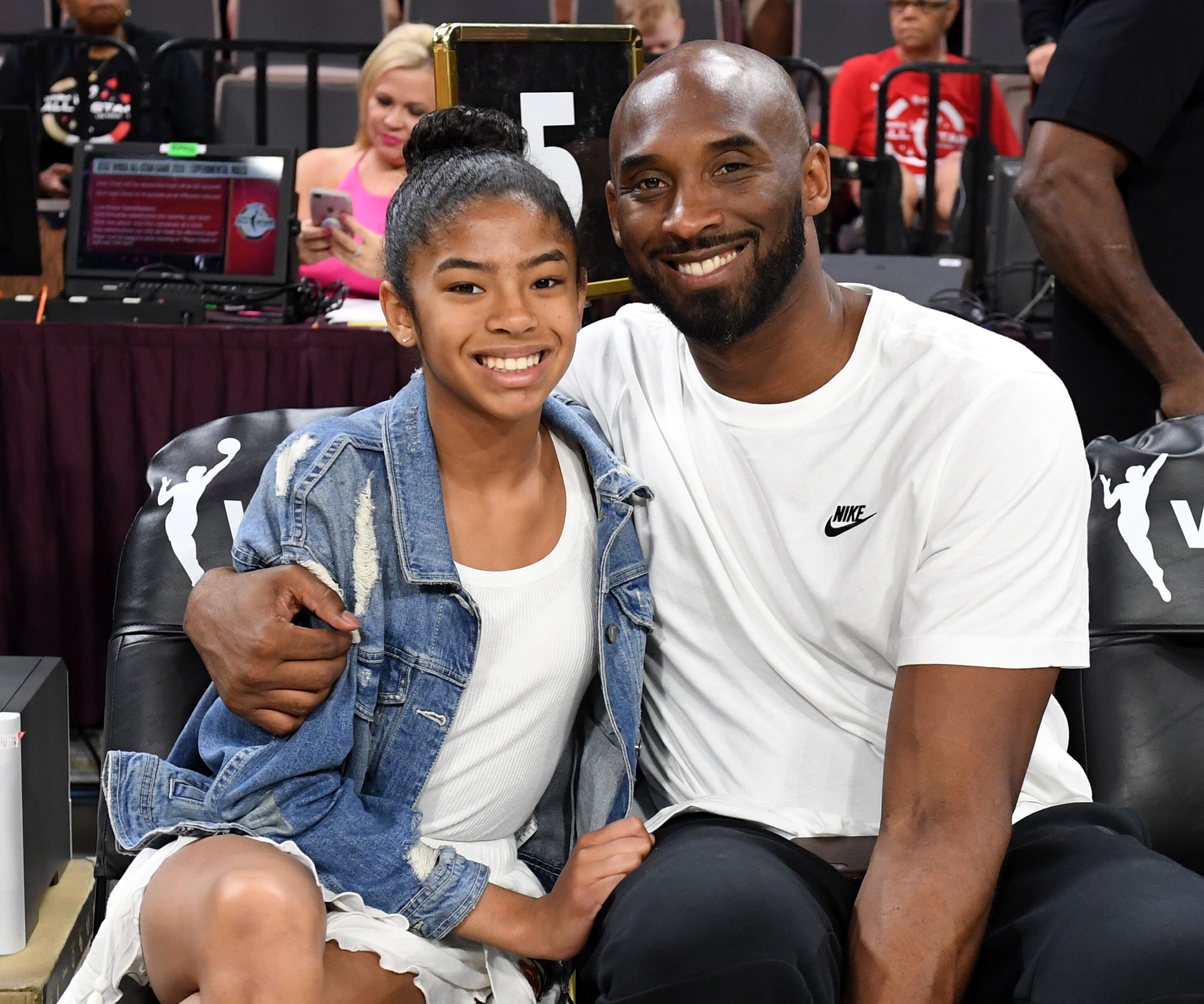 The basketball DNA
Bryant was the youngest player ever to appear in an NBA game in his 18. A fresh ascending star joined the LA Lakers straight from high school to stay with them for 20 years, till the end of his glittering career. His ambition was clear and high: Kobe wanted to become the second basketball god and surpass the icon.
Del Harris, Bryant's first NBA coach, once shared: "Kobe didn't care about nightlife or anything else. He only had one interest. His only focus was to be the best that he could be. And in his mind that meant challenging Michael Jordan."
He played with the best, learned from them and even dared to criticize them. Despite his rift with Shaq, when Kobe blamed him for losing form and not giving enough to the game, the two remained basketball brothers.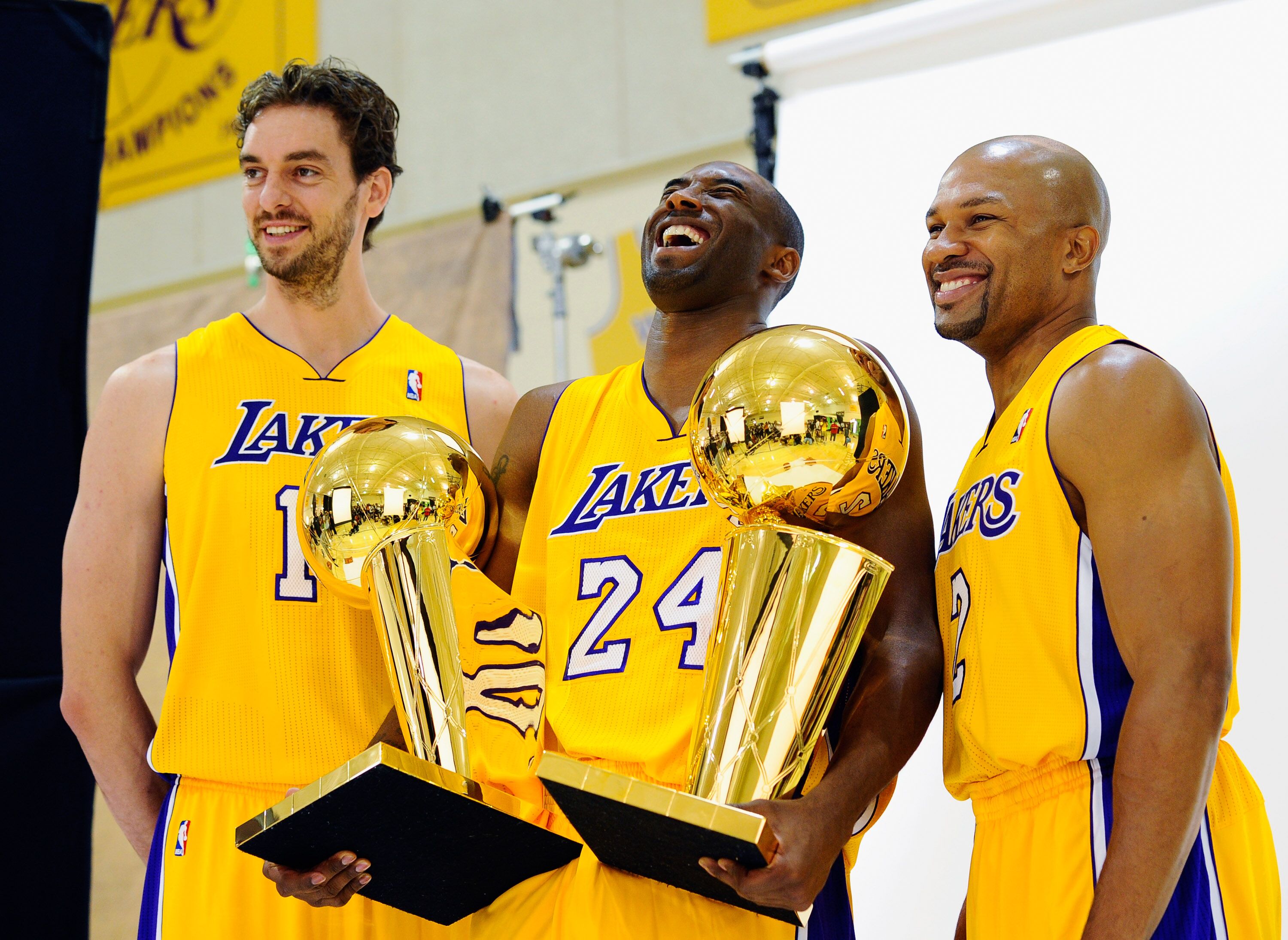 Bryant had the rare DNA of the winner, he simply did not see obstacles or accept failures. After a disastrous Achilles' tendon injury in 2013, he had little chances to come back. But Bryant, stubborn as he was, not only returned but played with discipline and dedication for three more seasons.
Legendary on-court achievements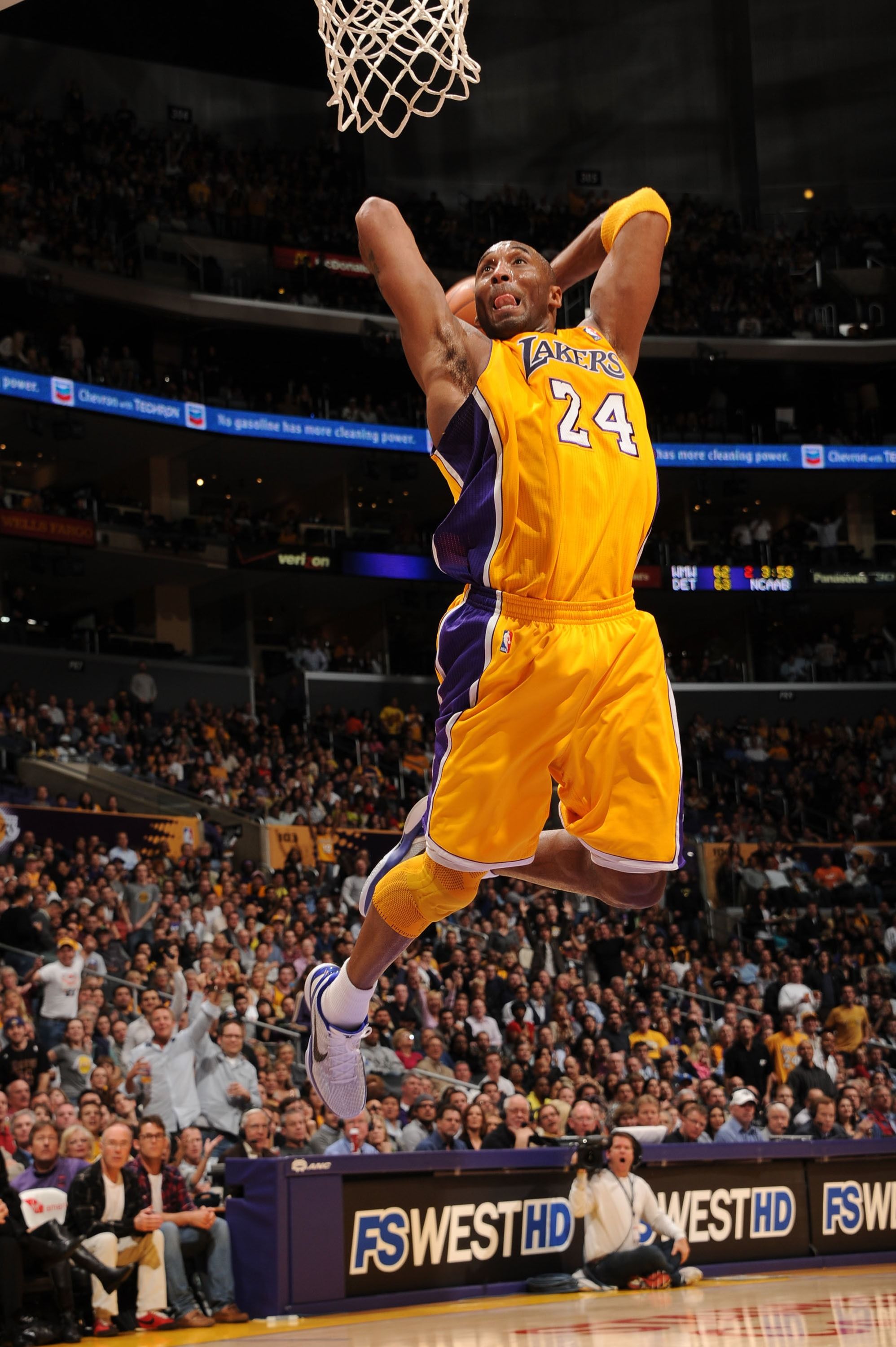 In 2016 Bryant retired from the league as an 18-time-All-star, 5-time-NBA-champion, and 2-time-Olympic-gold medalist. He received 15 All-NBA honors, 12 All-Defensive Team honors, two scoring titles, two Finals MVP trophies, and one league MVP trophy. 
Kobe is the fourth-leading scorer in NBA history with 33,643 points. And Mamba made the most memorable finale ever in his NBA career: he scored 60 points in his final game, proving to be a standard of excellence.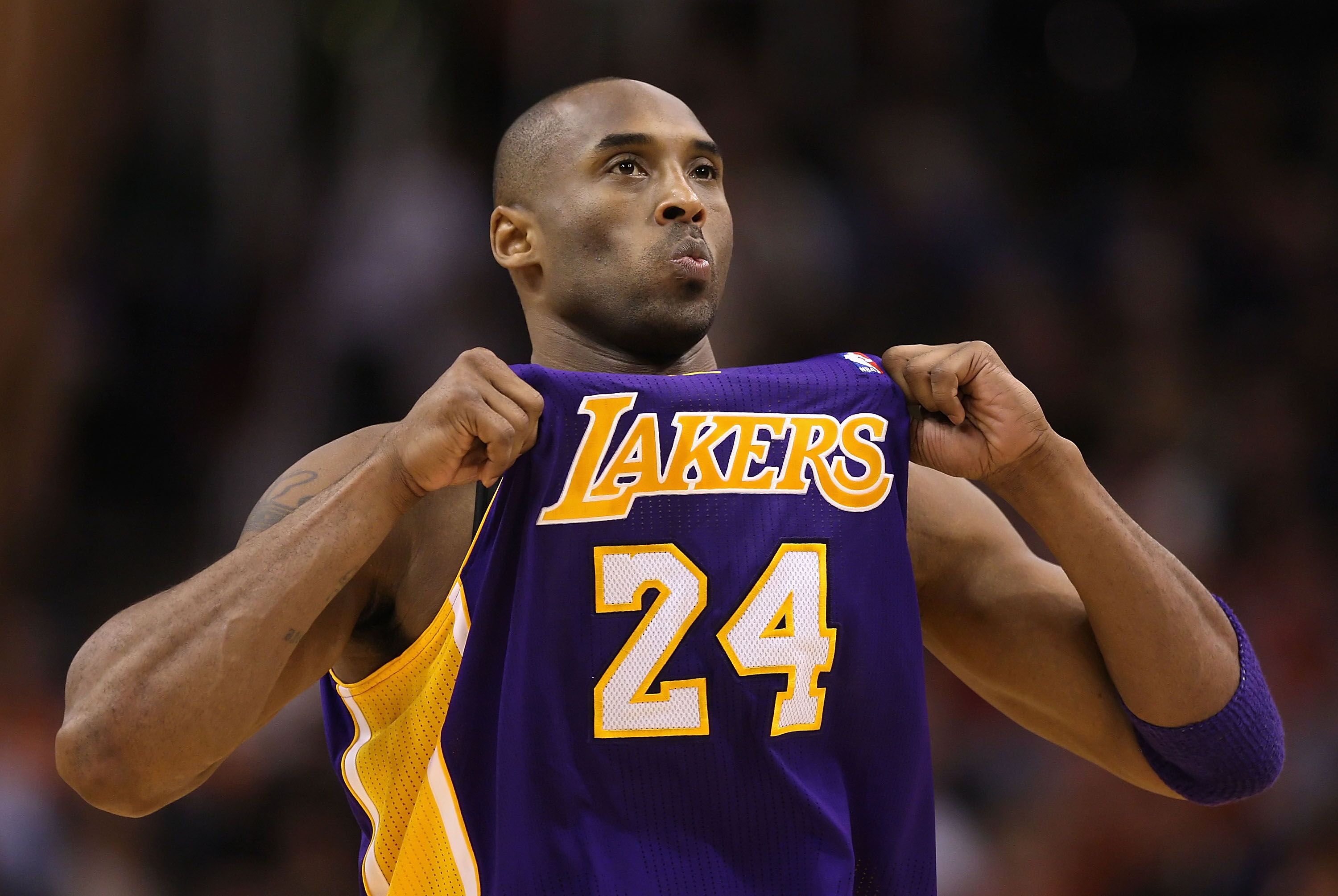 With all the honors he got, Kobe remained humble and incredibly grateful for his home city and mother-team. He said that during his career he had received far more than he had given to the fans. When Bryant retired, Magic Johnson called him the greatest Laker of all time, and the team retired both the jersey numbers that he wore over two 10-season stretches: No. 8 and No. 24. Bryant is widely expected to be inducted into the Naismith Memorial Basketball Hall of Fame in late August, the first time he is eligible.
Beyond basketball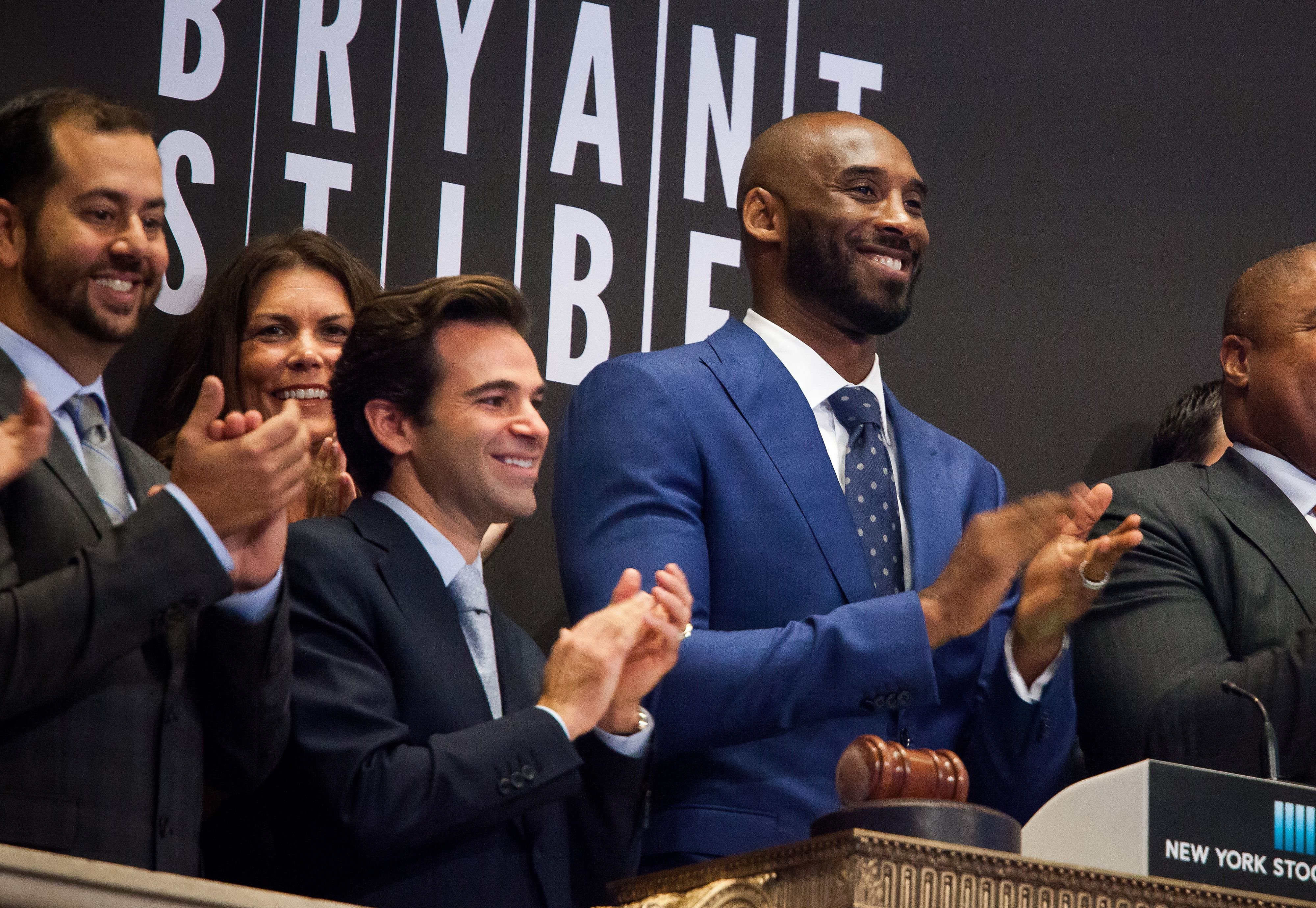 With Kobe's uber-competitiveness and dedication to basketball, many league observers questioned his future outside the game. But Bryant was well-prepared for his exit, and again he went above all expectations.
"Black Mamba" began to build his brand early in his career as a Nike endorser. In 2017, together with Nike and the Los Angeles Boys and Girls Club, he launched a youth basketball league. The Mamba League gave hundreds of kids free access to the sport. 
Bryant later created the Mamba Sports Academy to provide broader athletic and lifestyle training to competitors at all levels in a number of sports. Kobe and Gianna were on their way to a Mamba Sports Academy where he coached her basketball team when their helicopter crashed. 
In 2016, Bryant founded Granity Studios, a media company that focuses on creative storytelling around sports. And he managed to make history in the media world, too. In 2018, Kobe won an Academy Award for "Dear Basketball", a short animated film that he wrote, produced and narrated. His media company has also released a set of books for young adults, along with Bryant's autobiography, "The Mamba Mentality: How I Play."
By the time he left the NBA, Bryant also diversified his career with investments. Following the example of the greatest, in 2013, he co-founded the venture capital firm Bryant Stibel. Kobe's firm now has more than $2 billion in assets, with investments in dozens of technology, media and data companies. Apart from the firm, Bryant made millions of dollars on his investment in sports drink Body Armor.
Family man with a flaw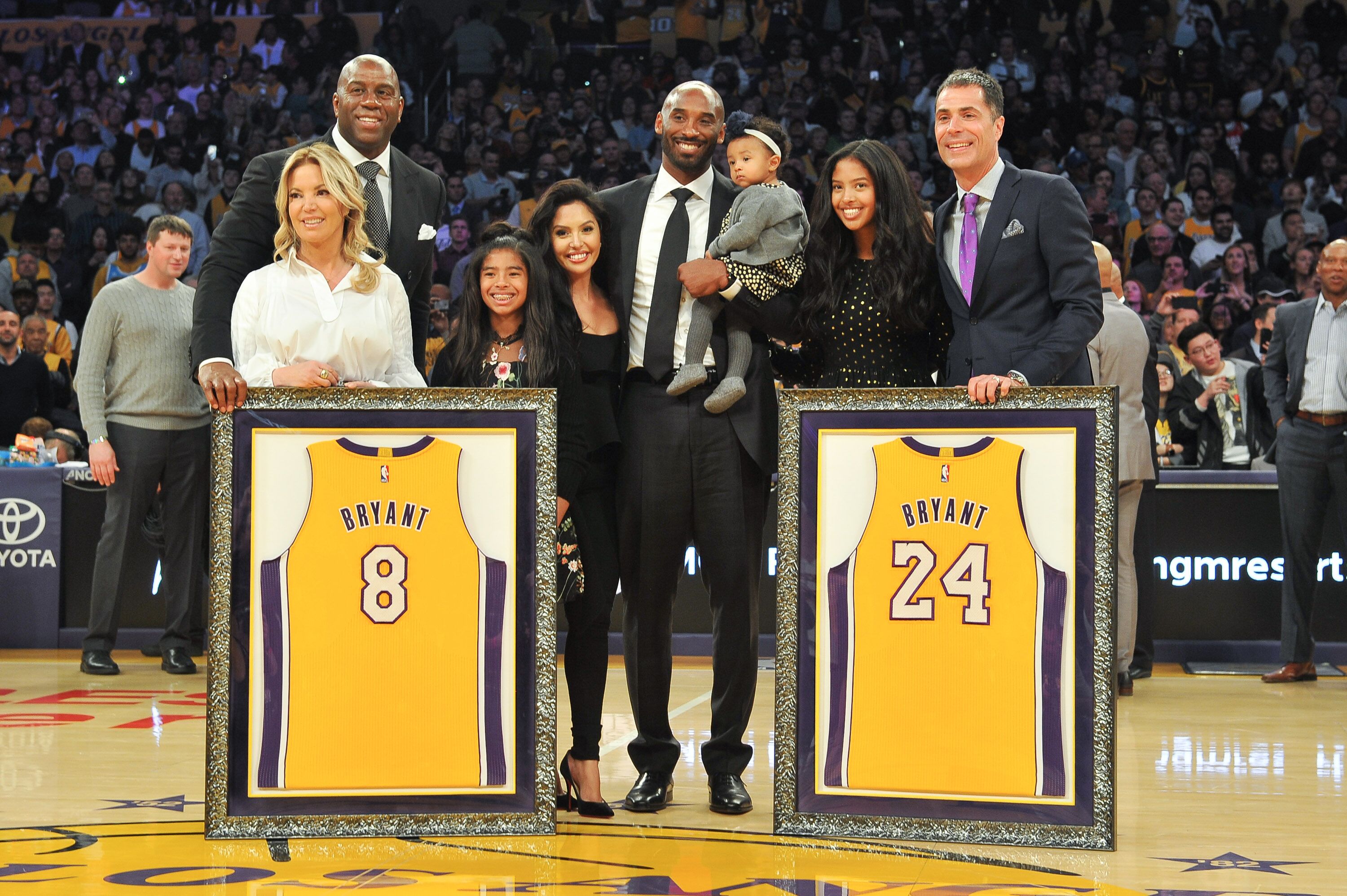 In November 2019 Kobe made a touching Instagram post to celebrate 20 years since he first met his wife, Vanessa Laine Bryant. He posted: "On this day 20 years ago I met my best friend, my Queen @vanessabryant. I decided to take her on a date to Disneyland tonight to celebrate old school style (pre 4princesses) I love you my mamacita per sempre."
The couple started dating when Vanessa was only 17 years old, and a 4-year-older to her Kobe was already famous. Future Mrs. Bryant was pursued by the media and even had to miss her high school prom to escape paparazzi's attention.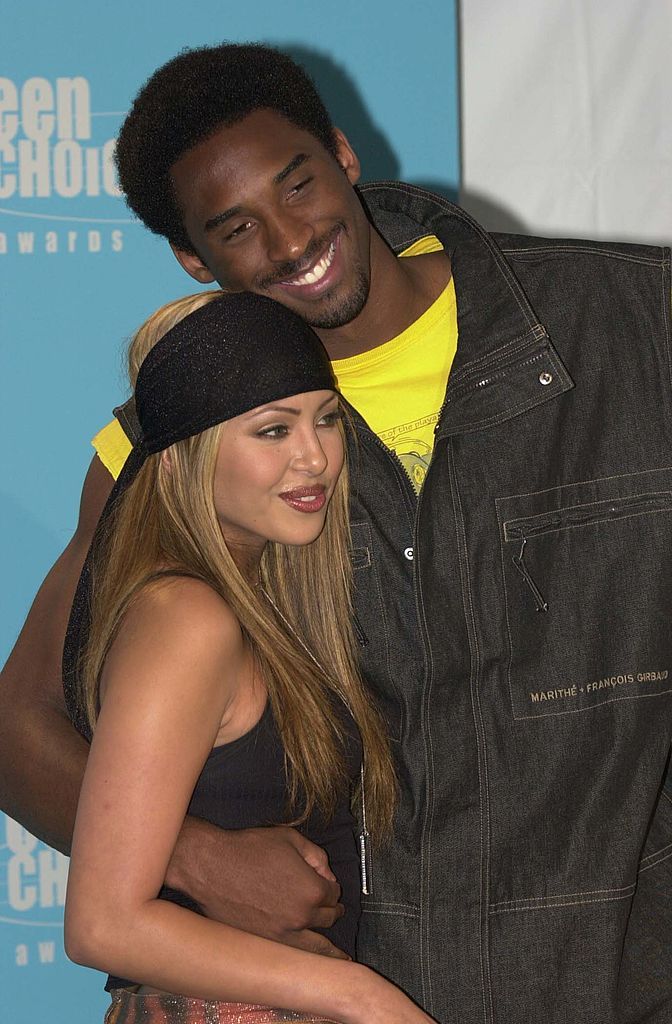 Despite family disapproval, after a year of going out, Bryant popped the question, and the two tied the knot in 2001. The couple since shared four daughters together, and the youngest one, Capri Kobe was born in June 2019. 
However, in 2011, Vanessa filed for divorce, and the pair requested joint custody of their children. After two years of alleged separation, Kobe and Vanessa announced via social media that they called off their divorce. 
Bryant loved being a father and a husband. In order to spend more time at home, he often used his private helicopter to attend games at Staples Center in downtown Los Angeles. Sadly, this helicopter cut off his life too soon…
Gianna: Baby Mamba
Kobe and his daughter Gianna were exceptionally close. In recent years, Gianna began taking after her dad and even got the nickname 'Baby Mamba' after him. Kobe was very proud of her success on the basketball field and many people in the NBA saw much of her dad's spark and determination in Gianna. Her passion brought Kobe back to the basketball court, but it wasn't about his ambitions and sucсess anymore.
Kobe said: "It wasn't me sitting there, you know as an athlete or a player or something like that, and you know it's like about me, and I don't like that. It was her, she was having such a good time."
While supporting his daughter's desire to succeed in sports, Kobe never pushed her relentlessly to win. He was sure parents should guide their kids to succeed, but not by stressing them out or being hard on them: 
"Parents must understand to put their kids first. The kid, not the sport first. Kid first."
But GiGi was eager to prove that Kobe didn't need a son to continue the family's basketball legacy. 
Kobe once shared: "The best thing that happens is when we go out and fans will come up to me and she'll be standing next to me and they'll be like, Hey, you got to have a boy. You and V got to have a boy and have somebody carry on the tradition, the legacy.' She's like, 'Oy; I got this. You don't need a boy for that.' I'm like, 'That's right. Yes, you do. You got this.'"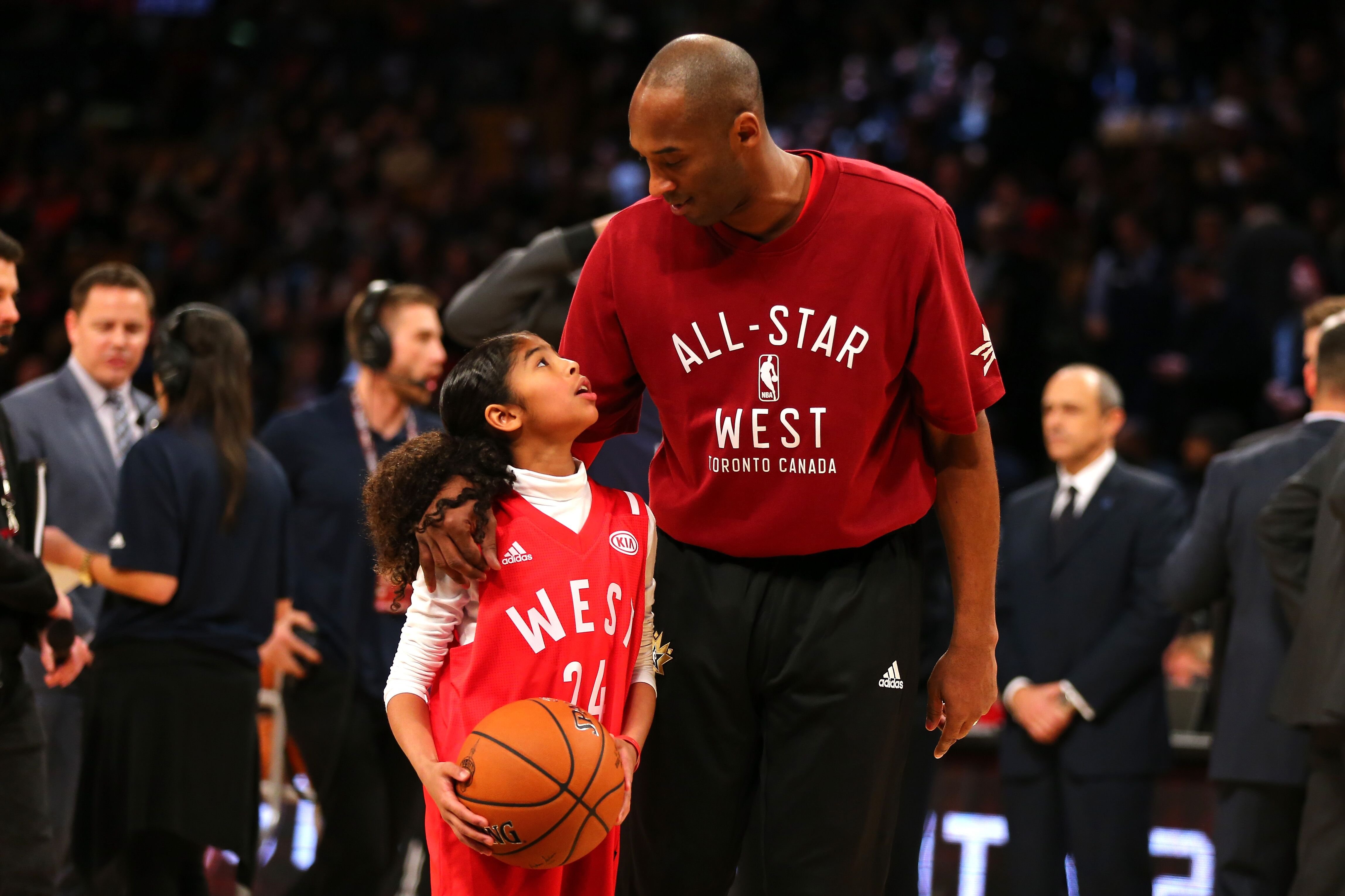 Thanks to Gianna, Bryant really realized that women can actually be as good at basketball as men.  Probably, no NBA player supported the WNBA or women's college basketball more than Kobe. He championed the women's game by speaking about it, but also by simply attending such games with his daughters.
"You have a dream; you have a goal as a kid to play basketball. Now as a girl you grow up, you play basketball you're like, my goal, my ambition is to be a WNBA player."
The king and four princesses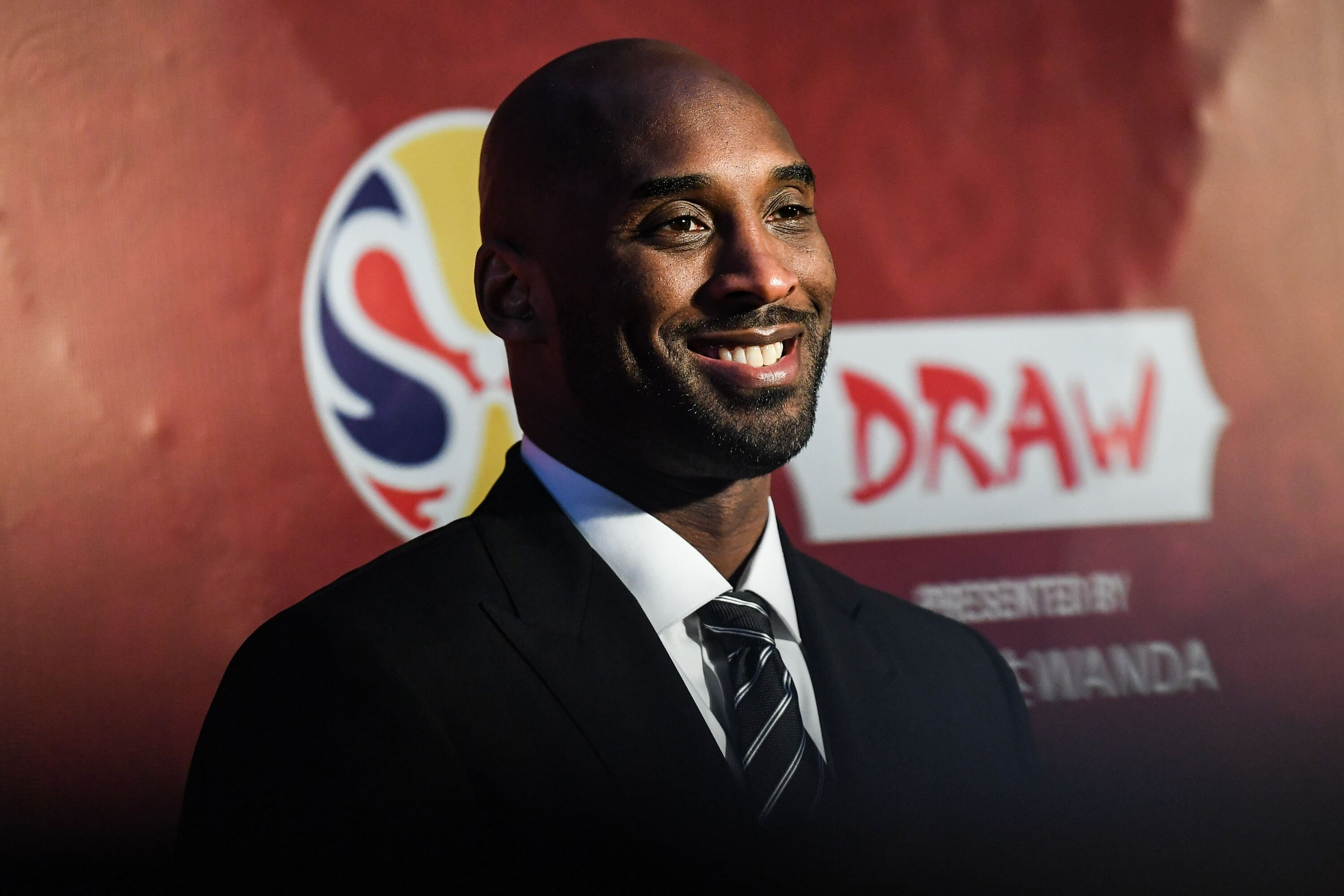 Kobe was more than happy to have four daughters. He always called his girls 'princesses,' and seemed to have no regrets that he did not have a son.
He said: "My friends say, 'It takes a real man to make a boy.' I'm like, 'Dude, it takes a king to make a princess.'"
Kobe also tried to teach his little princesses how to become better people using basketball. He explained: "We try to give them a foundation for the amount of work and preparation that it takes to be excellent in whatever it is that you choose to do. So, we're here playing basketball. We're going to focus on the details. We're going to learn the basics, we're going to learn the fundamentals. We're going to do those things over and over. And hopefully, it's something that they can apply to other areas in their life."
And Kobe's following message to his daughters was something every one of us can learn from: "Those times when you get up early and you work hard; those times when you stay up late and you work hard; those times when don't feel like working, you're too tired, you don't want to push yourself, but you do it anyway. That is actually the dream. That's the dream. It's not the destination; it's the journey. And if you guys can understand that, what you'll see happen is that you won't accomplish your dreams; your dreams won't come true; something greater will."
Kobe Bryant really was a wonderful dad for his daughters.
Mamba's Legacy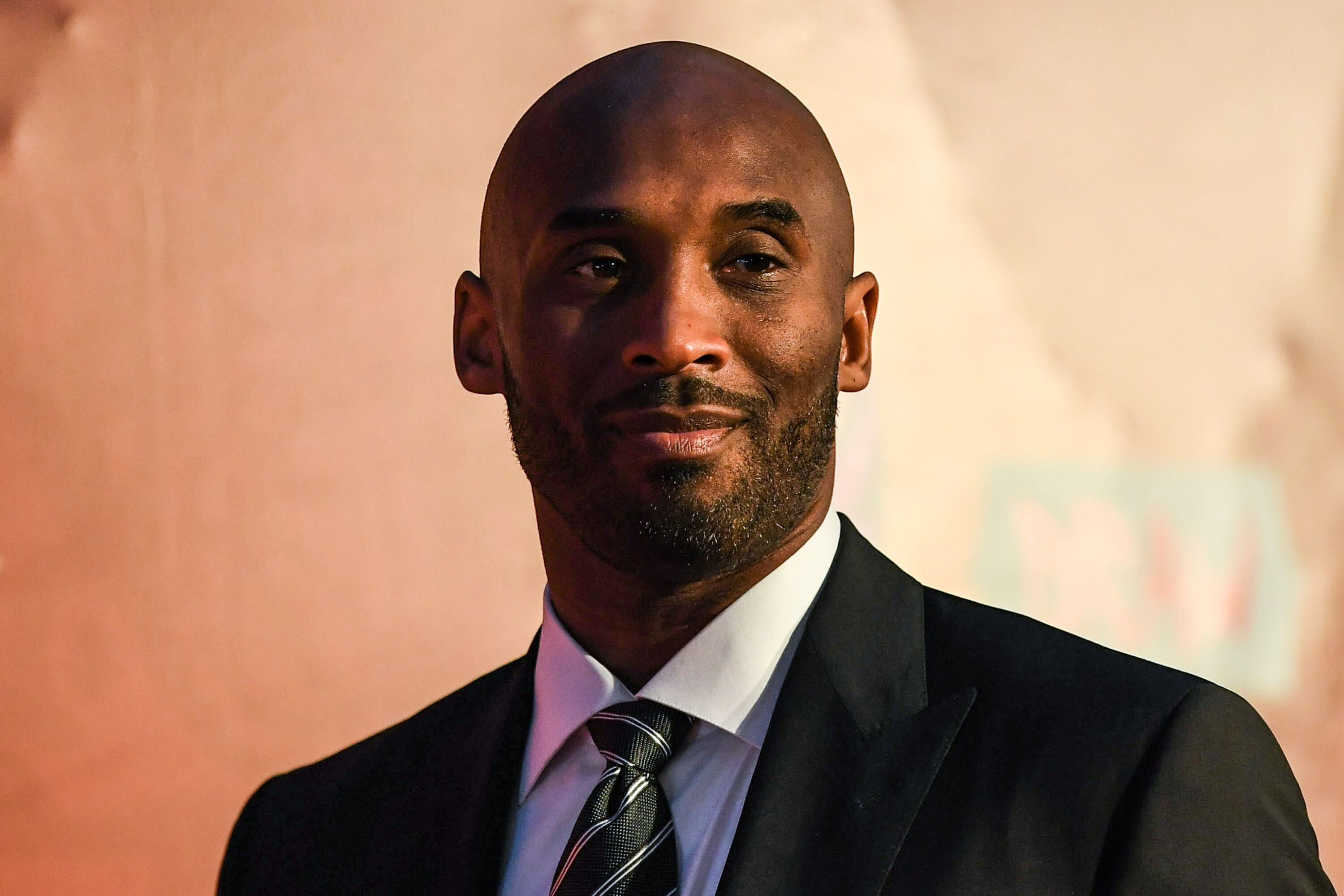 Bryant's legacy is a complicated one. His basketball greatness is undeniable. But his off-court mistakes cannot be erased. Kobe's popularity remains unwavering among diehard Lakers fans, who hold him up as a basketball deity.
Even his most ardent basketball critics grant him his spot among the all-time greats. He served as a role model for many of the NBA's young players today, and he will remain an inspiration for future generations of basketball players. His sudden death is one of the great tragedies in American sports, especially considering Gianna died alongside him, leaving his wife and three other daughters behind.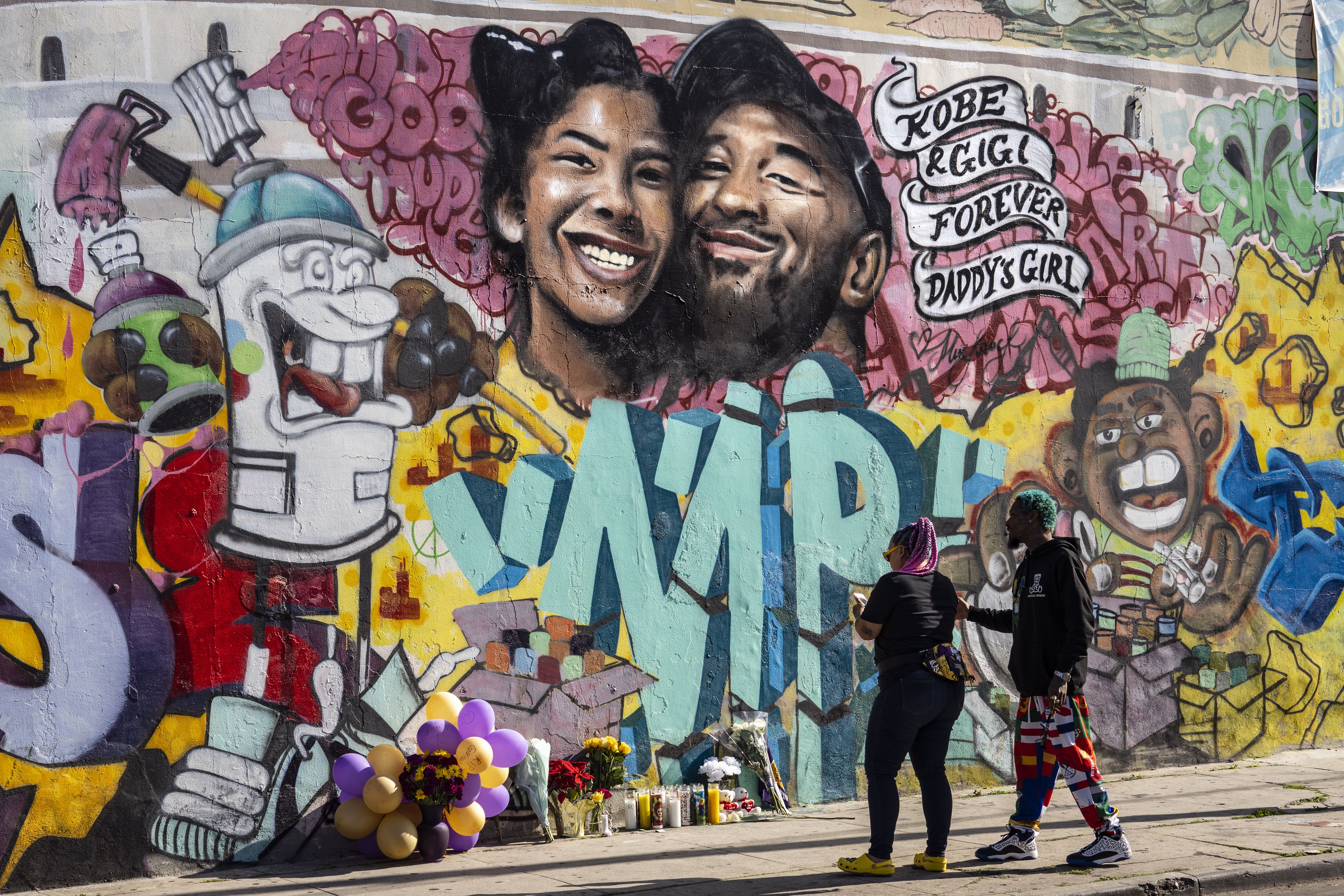 Kobe's team members, opponents and everyone who knew and admired the champion, paid numerous emotional tributes to him. The Grammy Awards Ceremony that shared the date with the tragedy, turned into a heartbreaking goodbye for the national hero. And not only the date was shared: The Grammys actually took place at the Staples Center where Kobe played for his entire career.
He had so much planned, he was so passionate and engaged. Kobe lived and played as a giant, and he died as one. You will be terribly missed, Kobe Bryant. Rest in peace, legend!