Dazzling Transformations that Marvel Stars Go Through For the Movies
They play leading roles in MCU but you probably wouldn't recognize them if you met them in the street! Which faces are hidden behind popular CGI masks and tons of makeup? Who put Bradley Cooper to his knees? Who got claustrophobic inside their own costume, and who did the voice of their character in all the languages around the world? You might be surprised at what you find in this deep-dive into your favourite MCU stars. Take a look! 
Zoe Saldana as GAMORA
The last representative of her race, Thanos' step-daughter, Gamora, trained under the tutelage of Ronan the Accuser as a Galaxy-class killer alongside Korath and Nebula. She is great with weapons, the newest technologies and computer systems. All of this definitely makes Gamora one of the most dangerous women in the universe.
Actress Zoe Saldana started getting ready for her role long before the stylists took over. A few months before, the actress had been going to the gym trying to achieve the perfect body.
Zoe has already been unrecognizable for her roles, for example, back in 2009 in the first part of the Avatar movie. She's also in parts 2 and 3, but in those movies, the part of transforming Zoe into an alien was controlled by CGI, while Gamora was created completely without CGI!
Everything we see on the screens is the hard work of the makeup artists. During the shootings of the first part of Guardians of the Galaxy, Zoe had to spend 5 hours getting her makeup done. In the next parts, it took her an hour less. The most difficult task for the makeup artists was to choose the right shade of green, as paint shows differently on different skin tones.
The long testing of different shades finally came with satisfactory results, and Gamora's skin color was approved. Also, M.A.C. created green lipstick, especially for Gamora. Here's what Zoe says about this green experience in her life:
'I got picked up at three in the morning – and my dog wasn`t happy about that. I had to sit for five hours for five months. It was crazy, but it paid off. The movie is fantastic'!
Zoe, we can't agree more! let's move on!
Karen Gillan as NEBULA
Transformed into a cyborg by Thanos, her step-father, she is also one of the most dangerous killers in the Galaxy. Thanos made Nebula fight her sister Gamora, and every time Nebula lost, he would modify a part of her body. Can you imagine how much space for creativity the stylists had?
Karen Gillan, who portrayed Nebula, revealed to Variety that she'd never thought she would ever portray one of the superheroes in the movie. Here's what she said about her makeup in the very same interview:
"It`s just a feeling like claustrophobia, because I`m completely in-closed, it`s the second skin that glued to me, it`s not painted, it`s like a skin, and it`s like all-over. And so I can`t move my face very much. It`s a weird sensation."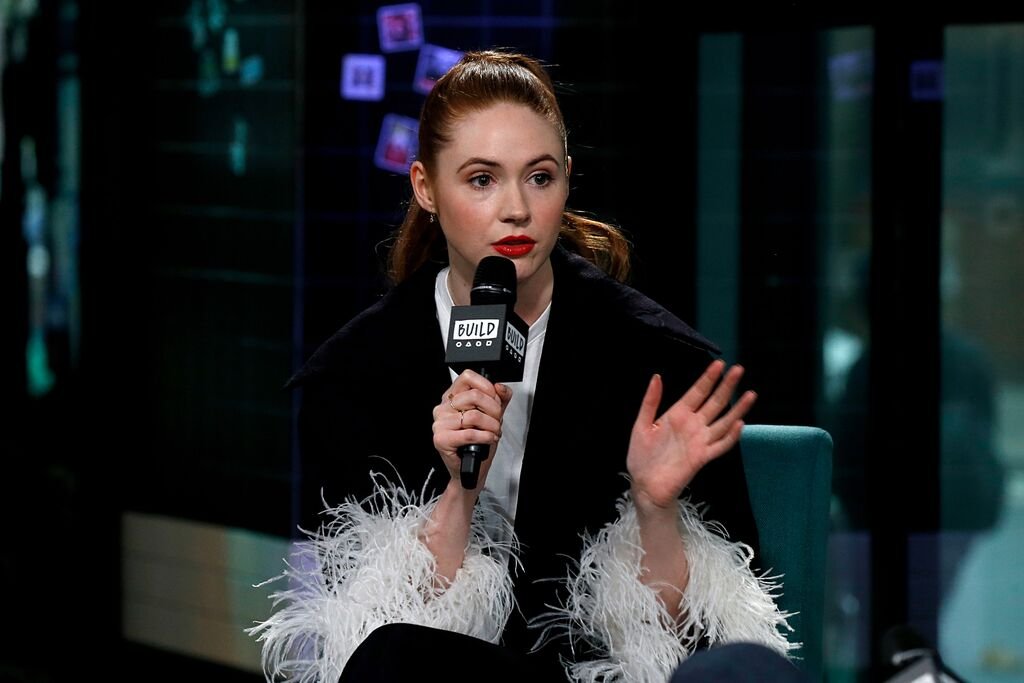 Before putting on make up for the first time, Karen's hair was completely shaved off, and the actress freaked out a bit. Every morning before the shootings blue painted silicon was glued to Karen's face and body, and the rest of her was painted blue. 
Gillan admitted that the hardest part was not to overact in the costume, as her face was almost completely immobile, and she felt the need to compensate that all the time. All in all, Nebula made her first appearance on the big screen in 2014 in Guardians of the Galaxy and in the sequel. She's also appeared in Avengers: Infinity War and Avengers: Endgame.
Now the 31-year-old star is dreaming to direct one of the Marvel movies. If you have fallen in love with cute Karen Gillan just like we have, don't miss the movies she's in - Stuber, which has already aired this summer, and also the sequel of Jumanji: The Next Level. 
Vin Diesel as GROOT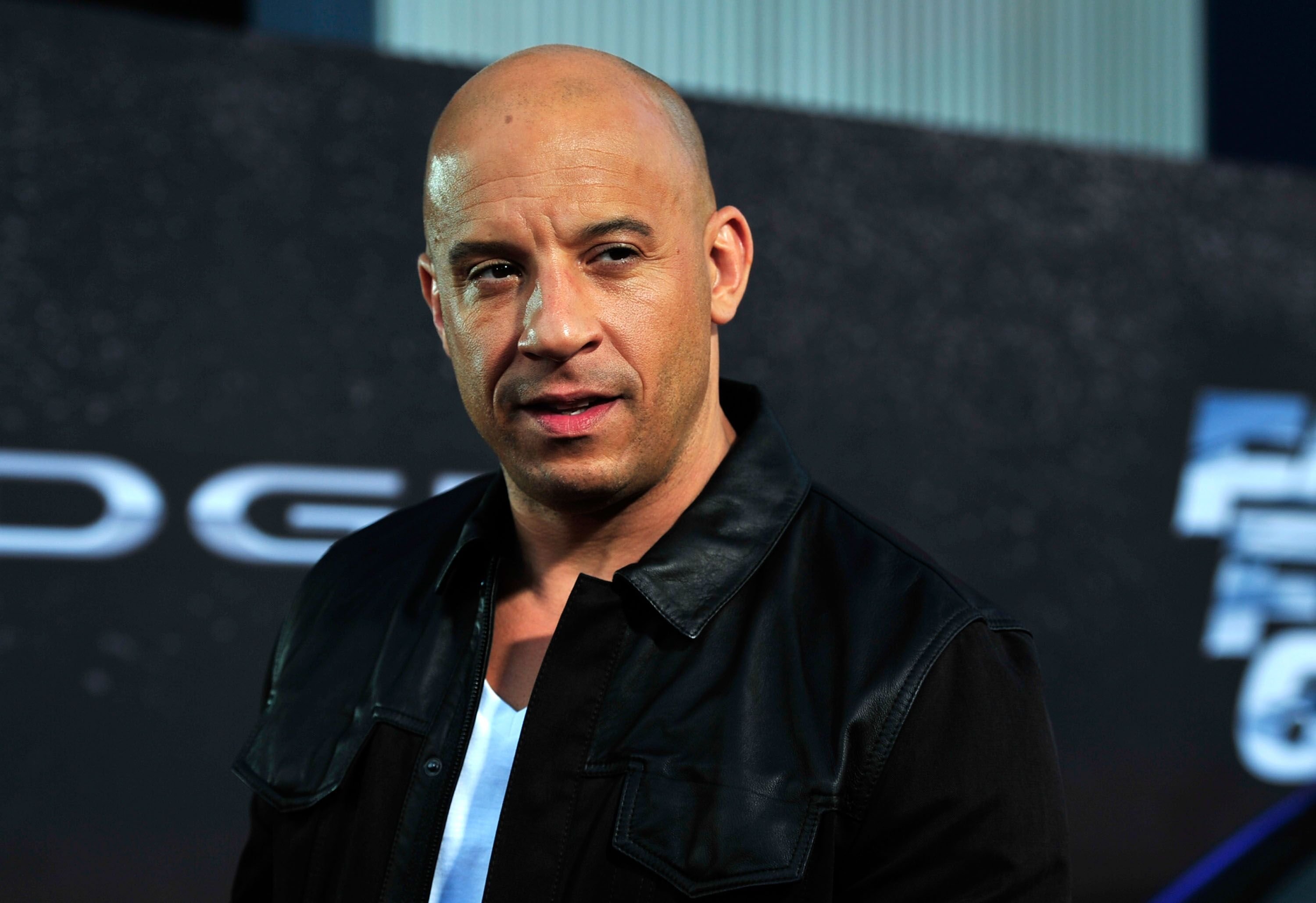 In the Marvel universe, the charming and iconic Groot was created with the help of CGI and motion capture techniques. In order for the computers to notice all the facial expressions and the slightest movements, the actor had a dozen of small sensors attached to him. The sensors followed every face motion.
Vin Diesel himself did the sound for Groot in all the 15 languages, including Mandarin, French, and Russian. And even though Diesel's character only had one line in the movie, he did a great job! Repeating the same line over and over again with different intonations evoked the entire spectrum of the audience's emotions.
Diesel has proved himself a professional once again on The Tonight Show starring Jimmy Fallon! When Jimmy decided to test if Vin remembers how his line sounds in different languages, he did a perfect job. As you remember, in Guardians of the Galaxy, Groot practically sacrificed his life, rescuing his partners and the whole universe, and turned into a kid as a result
If you think that the voiceover required a lot of audio processing, you are wrong! Diesel revealed he has loved imitating cartoon voices ever since he was a kid, so finding the voice for Baby-Groot was not difficult. Moreover, Vin dedicated this role to his children, as this is one of the few movies with a low age limit.
Hugo Weaving and Ross Marquand as RED SKULL
The first time Red Skull makes an appearance in the Marvel universe is in Captain America: The First Avenger, in which he is the main antagonist. Back then this role was portrayed by Hugo Weaving, also known for his role as Agent Smith in The Matrix.
Here's what he said about his role:
'It was fun to play; I enjoyed the outrageousness of the German accent that I employed and I enjoyed the extraordinary mask and costume, even though it was unbelievably hot inside it. I enjoy mask work. I enjoy trying to animate the mask and reveal certain things that the mask itself might not reveal'.
However, Weaving refused to go back to the costume of Red Skull for the filming of Infinity War, and here's why:
"I think I've done my dash with that sort of film. It was good to do it and try it out, but to be honest, it's not the sort of film I seek out and really am excited by."
Marvel had to find a replacement. In Infinity War and the Endgame Red Skull was portrayed by Ross Marquand, who we all know for his role of Aaron, the first openly gay character in The Walking Dead universe. At the premiere of Infinity War, Ross admitted that he's a Marvel geek, and his obsession with this universe has been going on since he was a little kid.
Ross probably couldn't enjoy the role to the fullest, because all he did for Red Skull was to give him his voice. As for everything else, in the last parts of The Avengers, Red Skull was completely created by computer.
Paul Bettany as VISION
Here's an inspiring story for you. One day Paul Bettany's agent invited the actor over to tell him things were not going well and there wouldn't be any new projects for him in Hollywood. Bettany was devastated. He went outside, walked down to Sunset Boulevard, sat on the ground and...got a phone call.
"You'll be playing Vision in Avengers!"
Paul said yes immediately and that marked the new chapter in his career. Vision appeared in Avengers: Age of Ultron, Captain America: Civil War and Avengers: Infinity War. It's no doubt Vision is a superpowered hero. Superpowered and super red!
The actor's face was first painted burgundy then, he had to put on a rubber mask that was literally glued to his head. He also had to put on a rubber costume, which had pipes with iced water on the inside, to create a cooling system for him. Paul felt very unusual when the only part of his body he could see on his face were his lips to his eyebrows. Bettany admitted it took him a long time to get used to it
Here's what Paul said about this experience:
"Close your eyes and Imagine being inside a gin and tonic…Feels EXACTLY like that."
Dave Bautista as DRAX
Drax is one of the Guardians of the Galaxy, who has lost his wife and his daughter. An angry man with a desire for revenge, he's got unnatural power and endurance. Maybe that's why this role was given to a professional wrestler, Dave Bautista.
Bautista spent most of his career as a member of WWE. But starting from the 2010s when his contract with WWE was over, Bautista decided to change his life drastically, and his Hollywood career rose. Looking at Dave you will never be able to tell his real age, and the man is 50! Just look at the amazing shape he's in!
No CGI was used for Drax, it was all good old makeup. Bautista was painted dark up to his waist, and further on paper was used to create burns and scars.
Bautista said he had to lose a lot of weight to look smaller and land more roles in Hollywood. The actor admitted that it wasn't easy for him to land a role being such a big guy and looking more like a bodyguard. But the role of Drax was definitely a star one for the ex-wrestler.
The hardest part for the actor was to stop following the instructions and act as nature told him. Perhaps, it's the lack of experience, but still, his acting experience is impressive! 
Pom Klementieff as MANTIS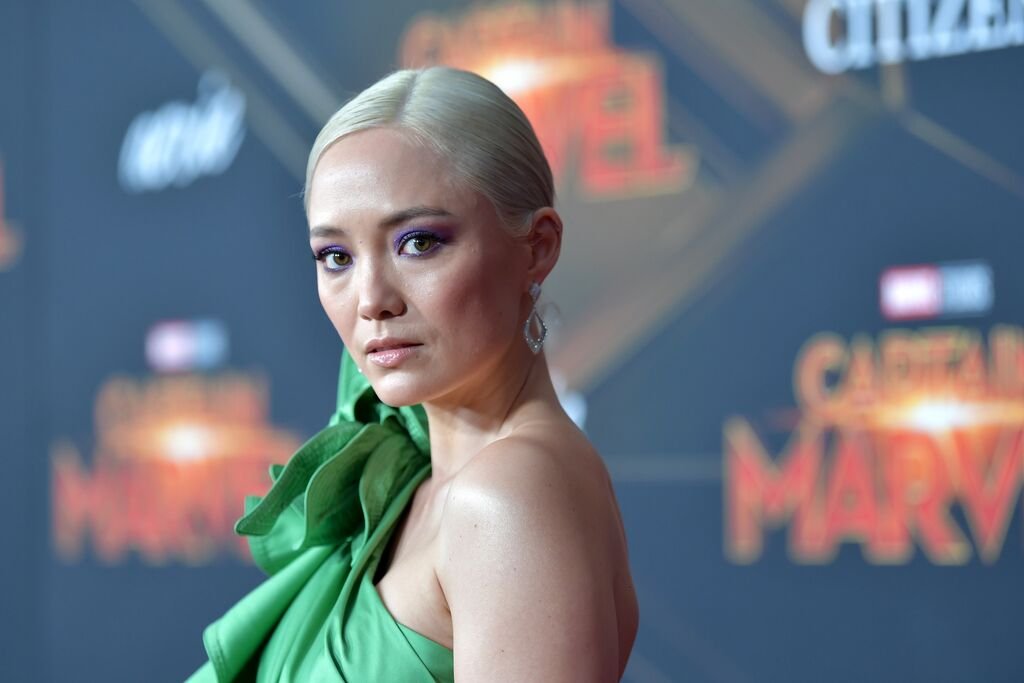 Mantis who joined the Guardians in the sequel ranks 99 in the list of "100 sexiest women in comics," which we totally don't agree with! A naive girl who doesn't reveal her feelings but rather feels the emotions of others has totally won the hearts of the audience.  She then returned to Avengers: Infinity War, and also made her appearance in Avengers: Endgame.
Mantis was portrayed by the actress from France, Pom Klementieff. When the guy responsible for VFX offered Pom the chance to look at the monitor to see how the antennas on her head would look like, the girl was impressed! According to the actress, she couldn't believe how happy she was especially seeing how much time Drax and Gamora had to spend getting their makeup done.
In her case, she just had to get her makeup and hair done. And by the way, it was just enough to win the heart of the viewers! And we're moving on!
Bradley Cooper as ROCKET RACCOON
The heartbreaker hottie who has just recently gotten into the middle of a love triangle ( we also have a video about it), has lent his voice to one of the funniest and most bizarre characters of Marvel. He is an armed criminal who at first wants to kill Star-Lord, but then joins his team. Here are a few more facts about him: he is only 4 ft tall and weighs 53 pounds; admit it, you wouldn't mind having such a pet at home.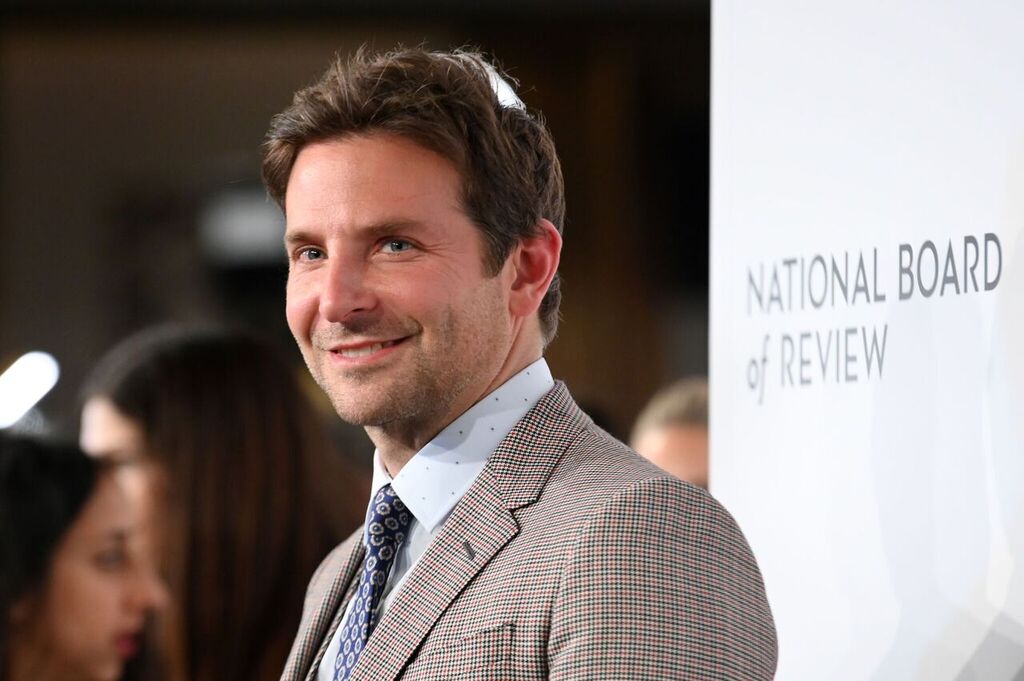 Rocket himself was completely created on the computer, thanks to CGI and motion capture. There was a real raccoon called Oreo on the set, who served as a prototype for Rocket. According to the movie producers, Bradley Cooper filled the character and gave a lot to him by lending his voice to the charming raccoon.
Ellen was talking to Cooper on her show, and she pointed out that his voice was hard to recognize in the movie. The actor himself described the voice "It's like Gilbert Gottfried meets Joe Pesci," and it turned out very original and creative!
Cooper described an embarrassing moment when he first recorded Rocket and was trying to literally get into the character by being on his knees, looking up at the taller Guardians and trying to make a conversation. He was told to simply stand up and "do the thing." We hope we'll be seeing all these characters in MCU Phase 4!