Behind Kobe Bryant's Relationship With Wife, Children, and Parents
The sudden loss of Kobe Bryant and his little princess hit their family the hardest. Kobe's children and wife were always a source of support and admiration throughout his life. And this is our tribute to remind people how caring Kobe was to his closest ones.
Kobe and his Baby Mamba
One of the final images of Kobe Bryant wasn't him scoring or winning, but coaching, teaching, and parenting. Though Kobe was known for his iconic basketball career, he was first and foremost, a husband and loving dad.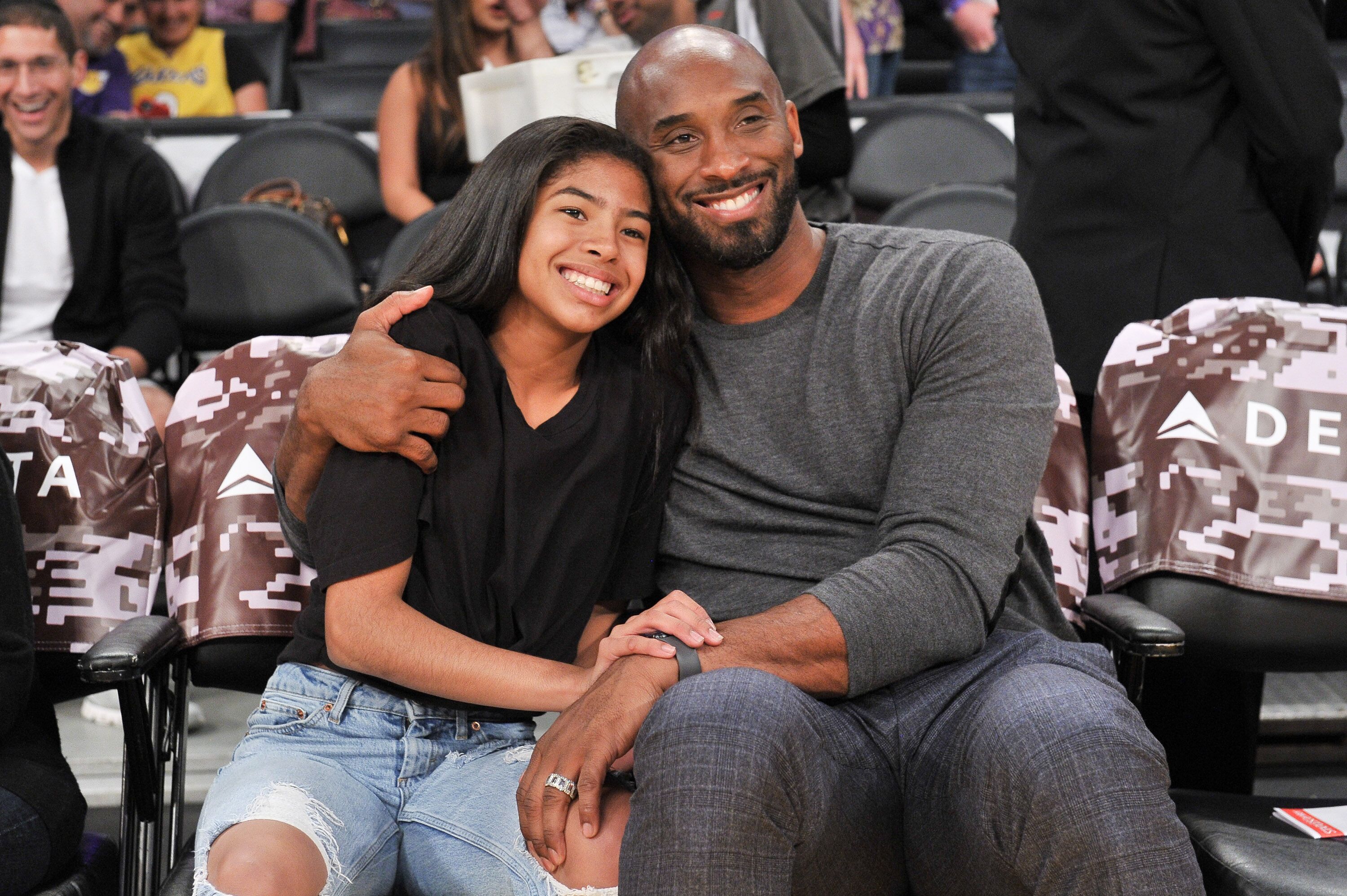 Kobe and his 13-year-old daughter Gianna were on their way to an academy where he coached her basketball team when a terrible tragedy took their lives in an instant. When Kobe was asked, did he like to coach his daughters, he answered without doubts:  "It's been awesome, man. You get a chance to, you know, watch these kids grow and develop and get better."
Kobe and Gianna were exceptionally close. In recent years, Gianna began taking after her dad and even got the nickname Baby Mamba after him. Kobe was very proud of her success on the basketball court and many people in the NBA saw much of her dad's spark and determination in Gianna. Her passion brought Kobe back to the basketball court, but it wasn't about his ambitions and sucсess anymore.
Kobe said: "It wasn't me sitting there, you know as an athlete or a player or something like that, and you know it's like about me, and I don't like that. It was her, she was having such a good time."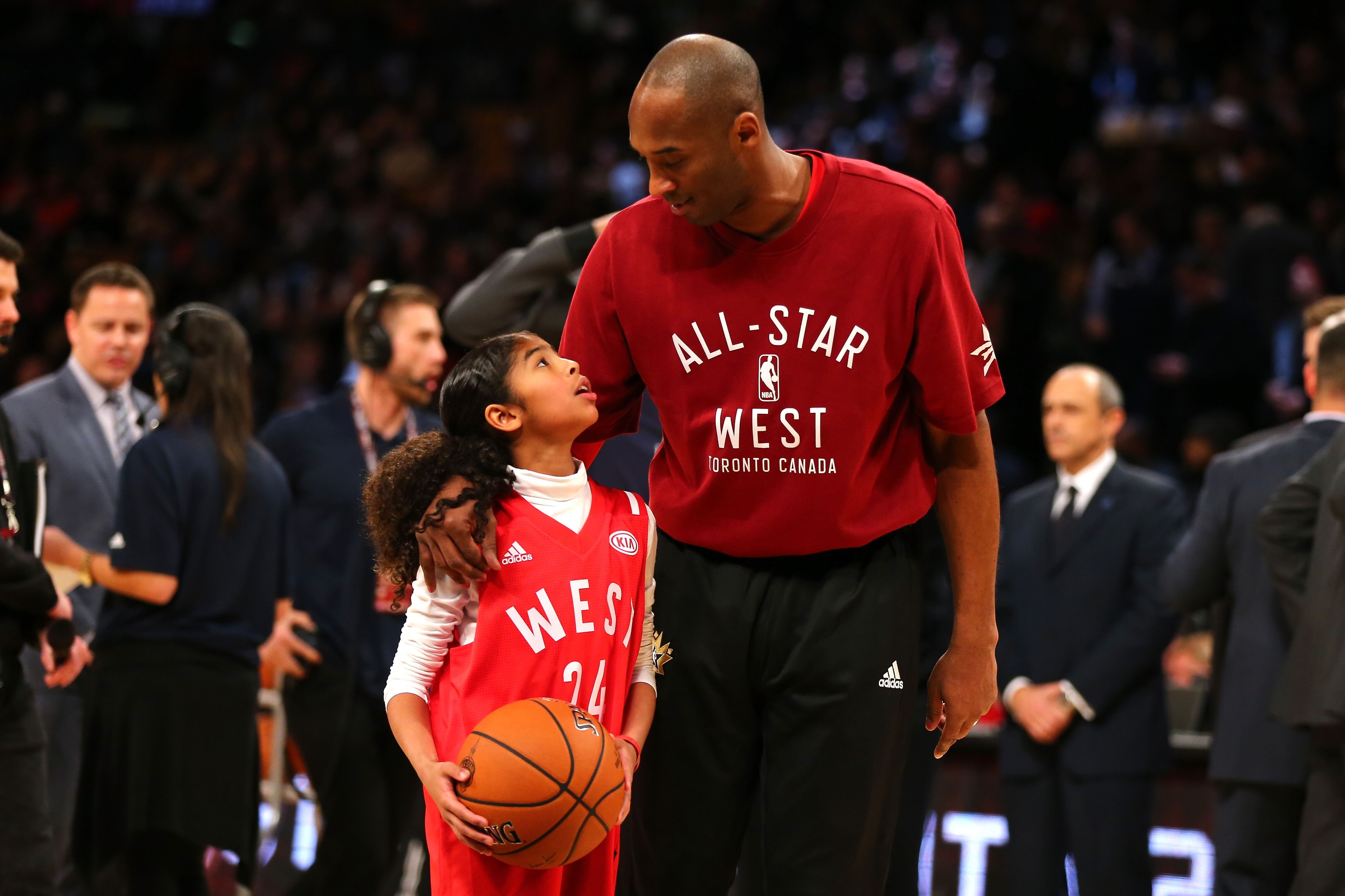 While supporting his daughter's desire to succeed in sports, Kobe never pushed her relentlessly to win. He was sure parents should guide their kids to succeed, but not by stressing them out or being hard on them.
"Parents must understand to put their kids first. The kid, not the sport first. Kid first."
But GiGi was eager to prove that Kobe didn't need a son to continue the family's basketball legacy.
Kobe once shared: "The best thing that happens is when we go out and fans will come up to me and she'll be standing next to me and they'll be like: "Hey, you got to have a boy. You and V got to have a boy and have somebody carry on the tradition, the legacy.' She's like: 'Oy; I got this. You don't need a boy for that.'  I'm like: 'That's right. Yes, you do. You got this.'"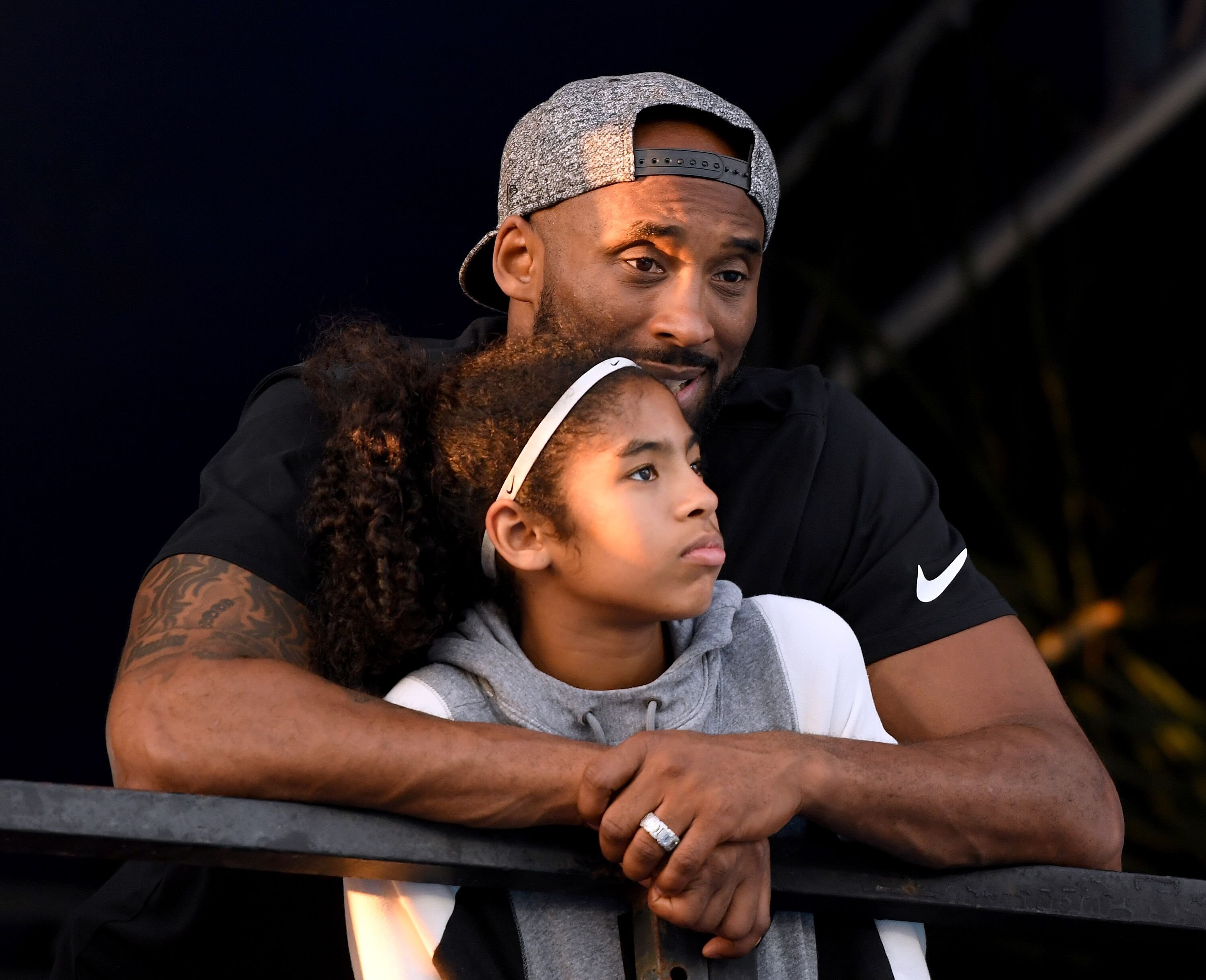 Thanks to Gianna, Bryant really realized that women can actually be as good at basketball as men. Probably, no NBA player supported the WNBA or women's college basketball more than Kobe. He championed the women's game by speaking about it, but also by simply attending such games with his daughters.
The loving father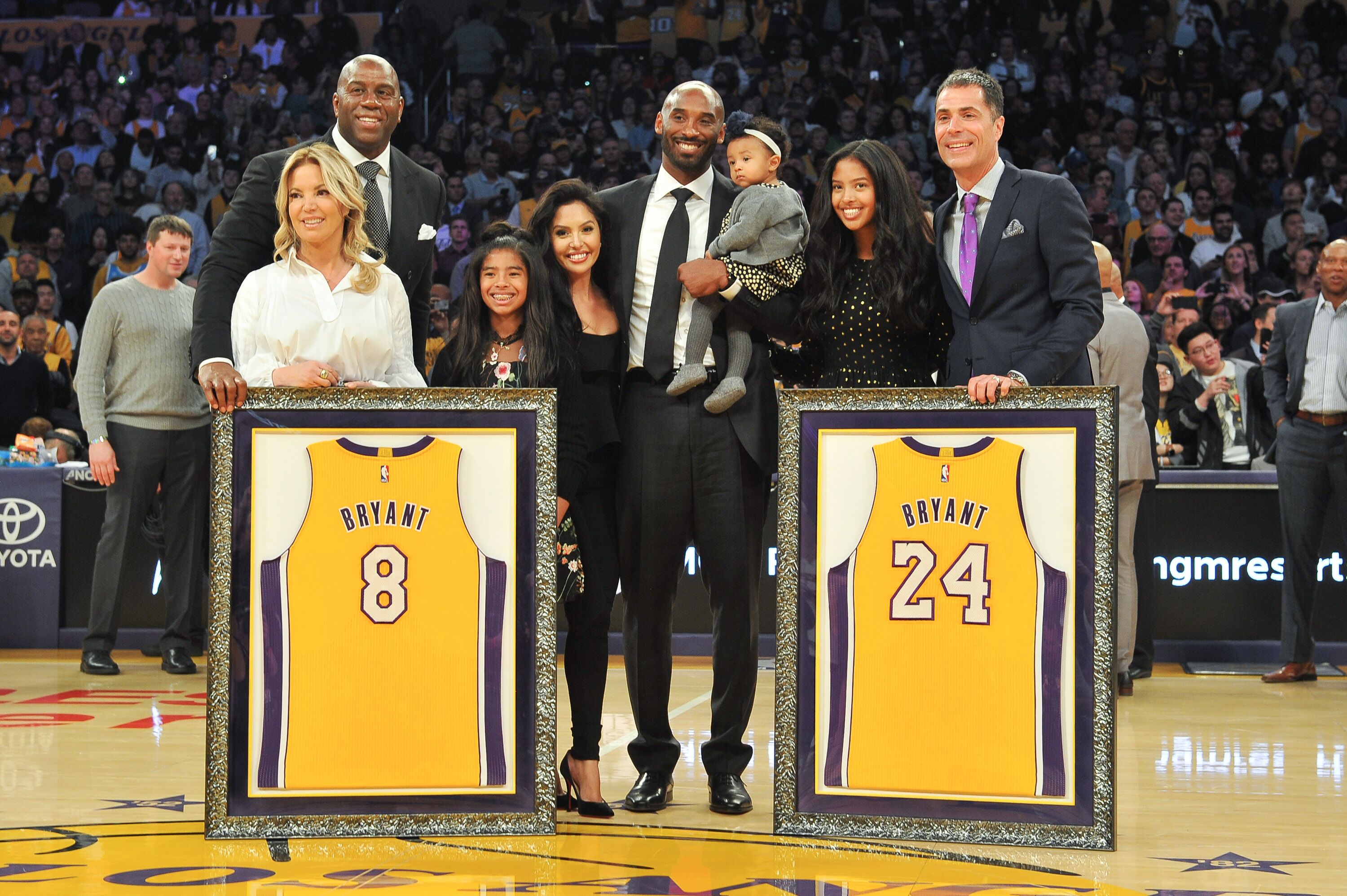 Kobe was more than happy to have four daughters. He always called his girl 'princesses', and seemed to have no regrets that he did not have a son.
He said: "My friends say, 'It takes a real man to make a boy.' I'm like, 'Dude, it takes a king to make a princess.'"
Kobe also tried to teach his little princesses how to become better people using basketball. He explained: "We try to give them a foundation for the amount of work and preparation that it takes to be excellent in whatever it is that you choose to do. So, we're here playing basketball. We're going to focus on the details. We're going to learn the basics, we're going to learn the fundamentals. We're going to do those things over and over. And hopefully, it's something that they can apply to other areas in their life."
And Kobe's following message to his daughters was something every one of us can learn from: "Those times when you get up early and you work hard; those times when you stay up late and you work hard; those times when don't feel like working, you're too tired, you don't want to push yourself, but you do it anyway. That is actually the dream. That's the dream. It's not the destination; it's the journey. And if you guys can understand that, what you'll see happen is that you won't accomplish your dreams; your dreams won't come true; something greater will."
Kobe's apology ring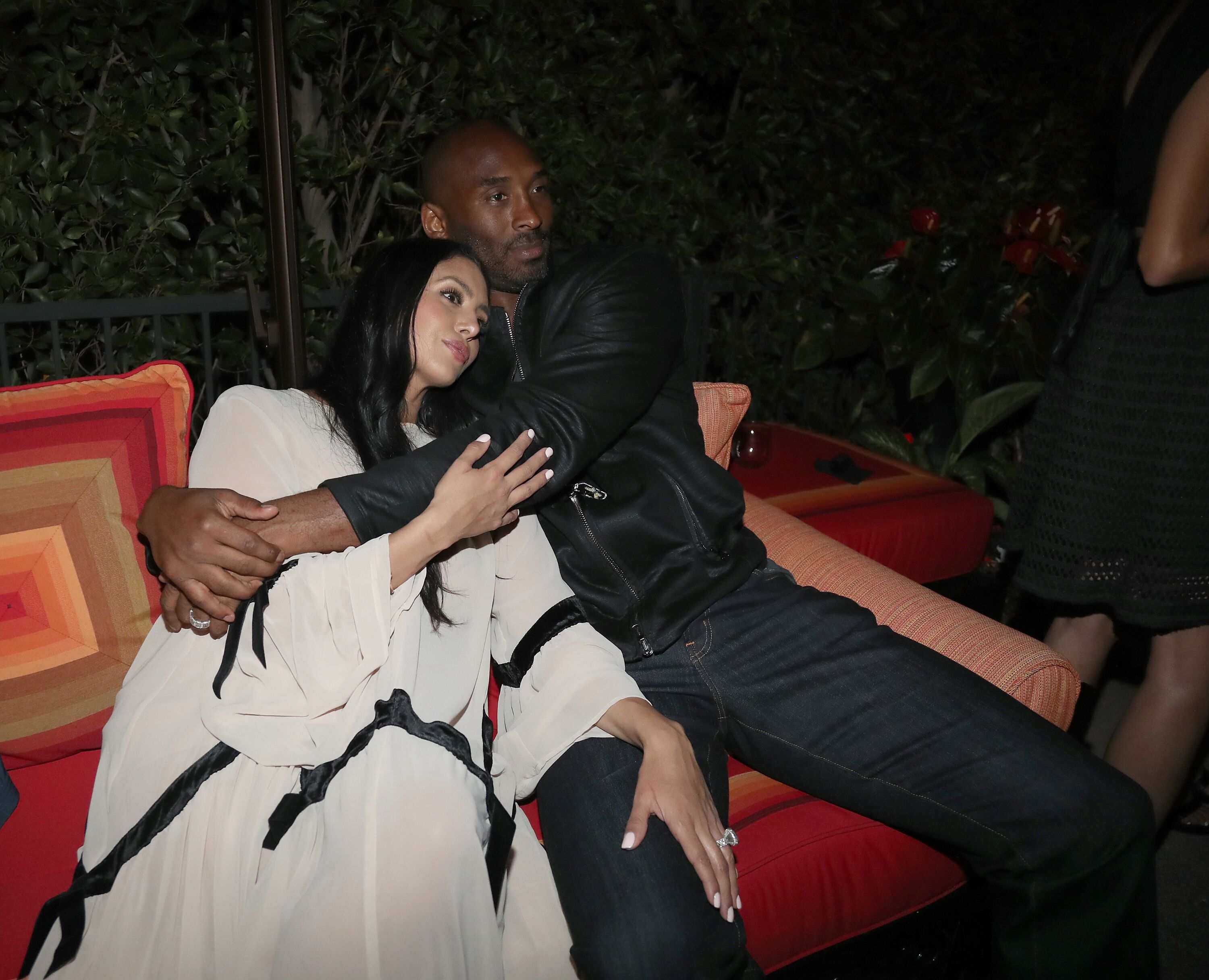 Kobe Bryant really was a wonderful dad for his daughters. Just as he was the most reliable and caring husband to his loving Vanessa. Kobe Bryant's wife lost two most precious people in one moment. That helicopter crash took away both a husband and daughter from her. How is the basketball legend's wife dealing with the tragedy? Did she comment on the news that struck her family? 
The love story of Kobe and Vanessa began 20 years ago, and crashed in seconds, leaving the woman alone with three kids, one of them is just 8 months old! Vanessa has stood by Kobe's side through the hardest times. She forgave him so much that any other woman would have just walked away from.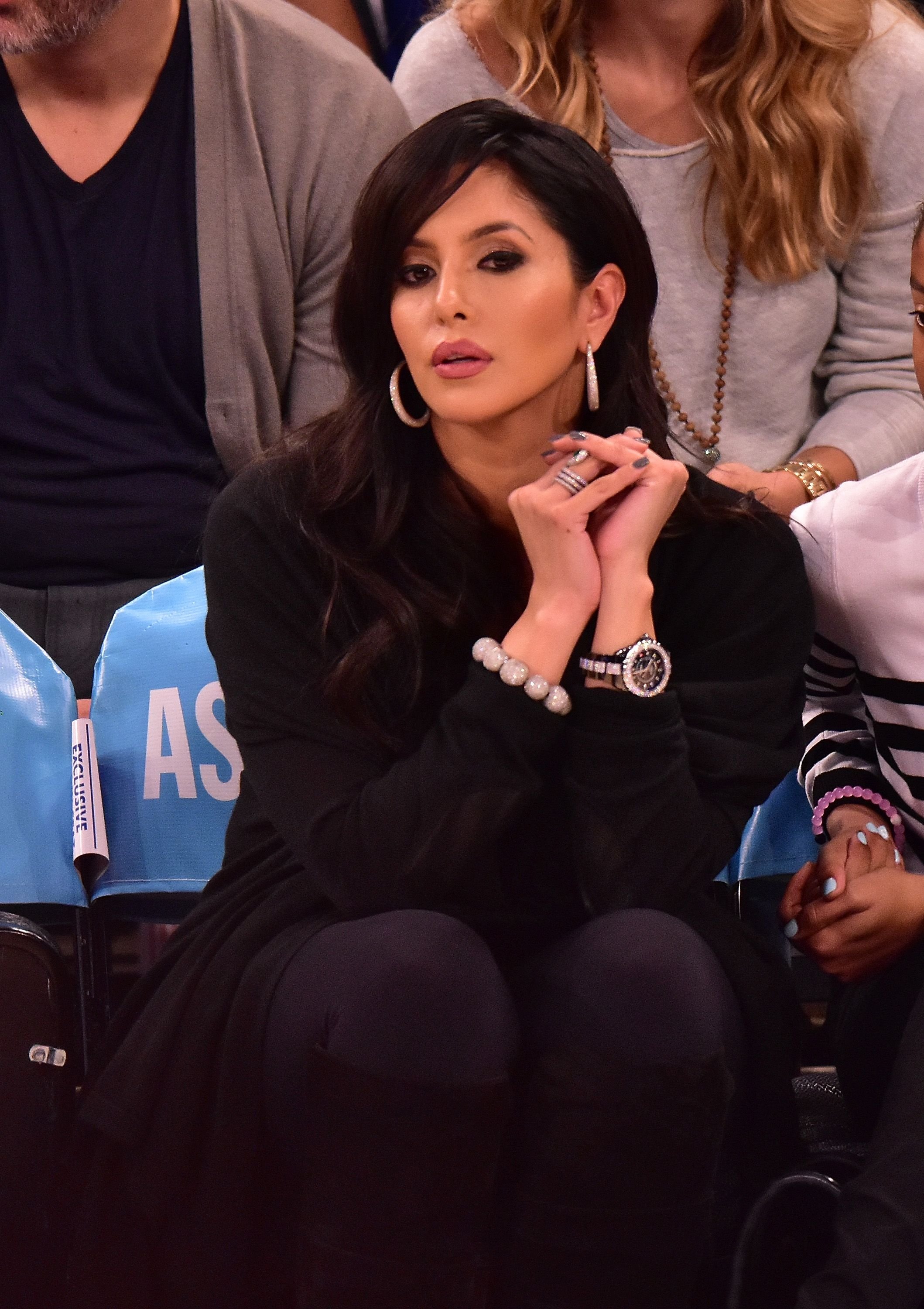 Once, Kobe even gave her a $4 million 'apology' ring! What was he apologizing for? And what was keeping their marriage together, despite everything? In order to find out, we need to go back to the very beginning. 
Vanessa was still in high school when they met, while Kobe was already 21, and he lost his mind completely. The basketball star was so in love that he would send roses daily to Vanessa's high school, and pick her up from school every day. However, these romantic gestures would hurt Vanessa a lot. At that time, Kobe was already a very famous athlete, and after the paparazzi found out that he was dating a schoolgirl, they started following Vanessa everywhere. Things got so bad that the poor girl couldn't attend school, so she had to study at home.
Though, when she did finish high-school, it all paid off. The pair got married, and Kobe was so happy and smitten that he didn't even want to think about a prenup. This turned Kobe's parents against him. They didn't approve of Vanessa. But why? Because she was so young! Besides, the parents were worried about the lack of a prenup since Kobe was already quite wealthy. 
The couple, however, didn't seem to be bothered. At first, things were going pretty great in their relationship, but with more fame, money, and popularity, Kobe would start growing apart from his loving, devoted wife. And Vanessa had a suspicion that he was unfaithful.
Only two years after the wedding, a cheating scandal shook their perfect family life. Kobe admitted his mistake and swore that he still loved his wife. The athlete gave her a very expensive peace offering - $4 million 'apology' ring. Even the jeweler commented: "He's got a lot of money, and he's in a lot of trouble."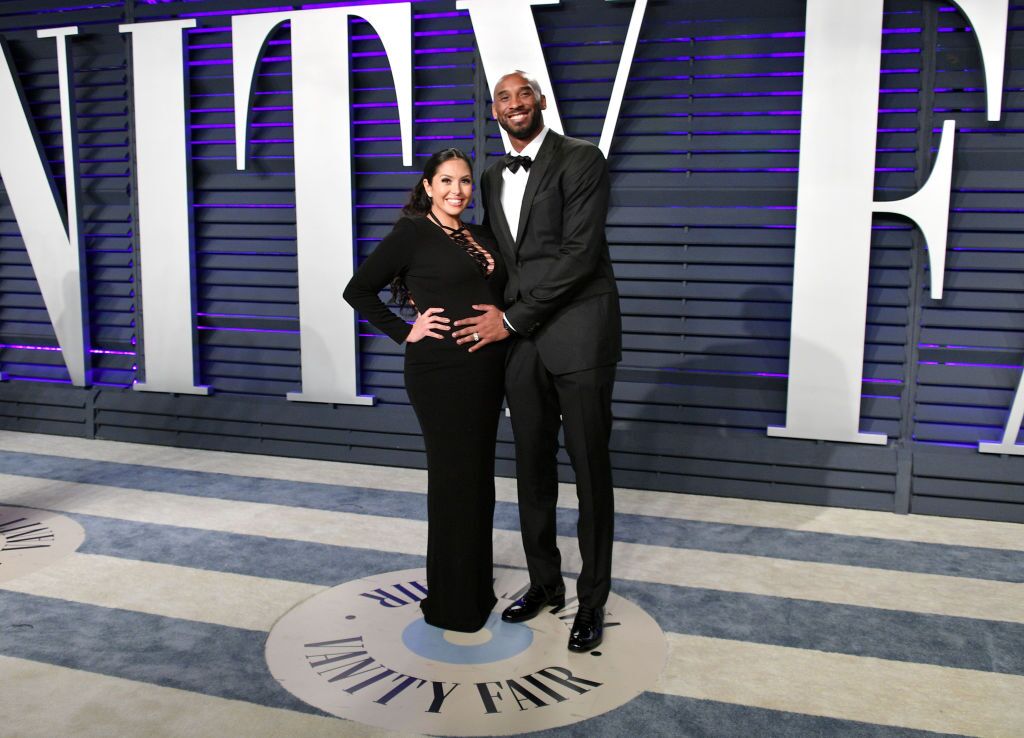 For the sake of love and family, and for their future child, (Vanessa was already pregnant then), she forgave the star. But why would she file for divorce 8 years later, though? The woman stated "irreconcilable differences" as the reason. However, it was clear that cheating accusations were the reason this time again.
So what eventually made them call off their divorce? It was clear that their love for each other was stronger than anything. At that time, the duo had already two kids, so they had all the right reasons to save their marriage. Even when so-called "friends" would advise Vanessa to walk away and take more than $100 million from Kobe, she stayed.
So has their marriage been safe and sound ever since? After the couple almost got divorced, they had two more kids! Kobe would often refer to Vanessa as his Queen, stating: "You're my backbone. *You're a blessing. You're a piece of my heart. You're the air I breathe."
The woman who lost her only son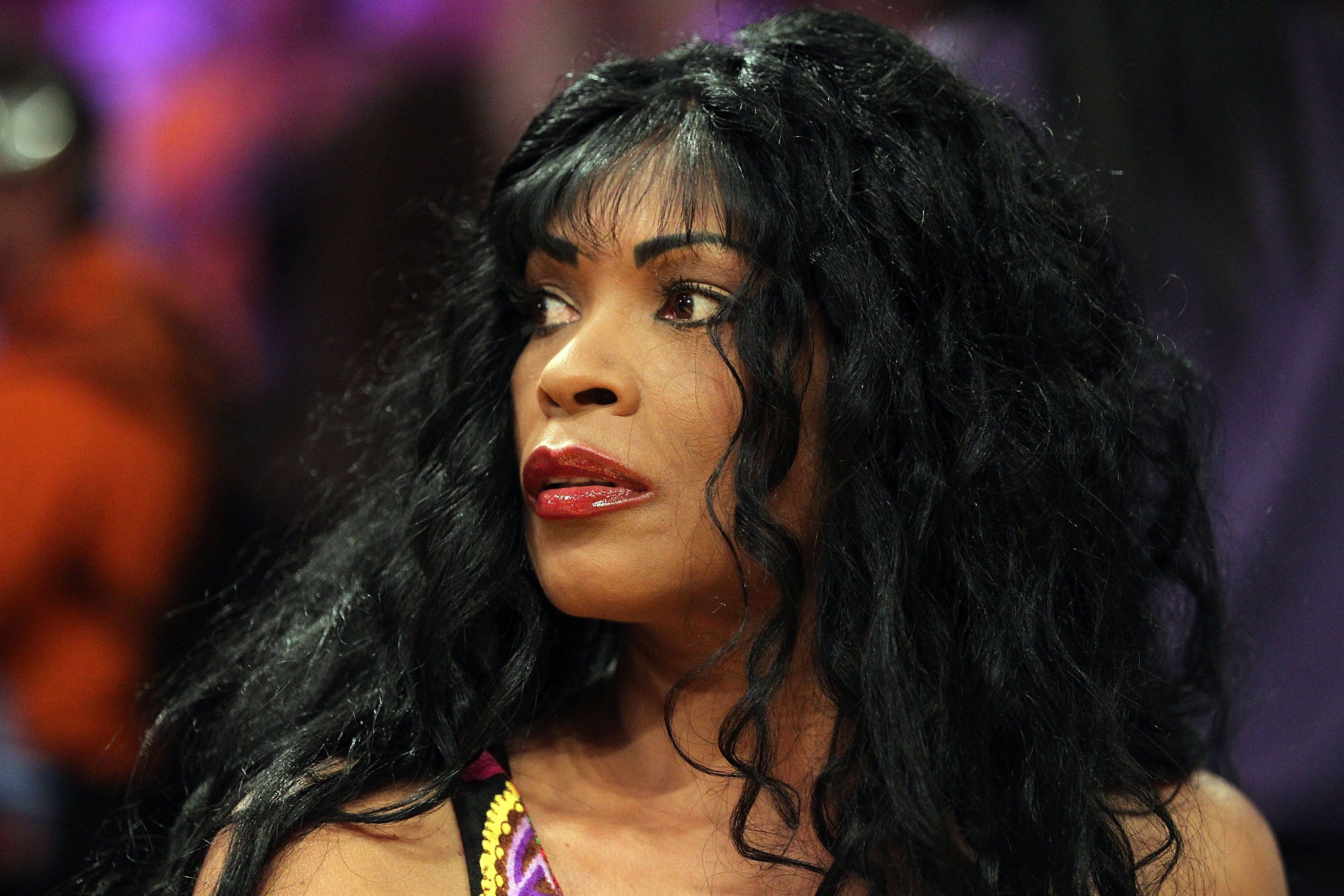 One more woman had to bear the worst loss one could possibly imagine. Kobe's mother Pam Bryant lost her only son.
Kobe looked up to his own parents as role models, praising his mom for her hard competitive nature. And he truly inherited this feature from her, describing how she was different from his father Joe Bryant who was also an NBA player: "He's like, you know, he's such an extravert, you know, my mom's the real firecracker."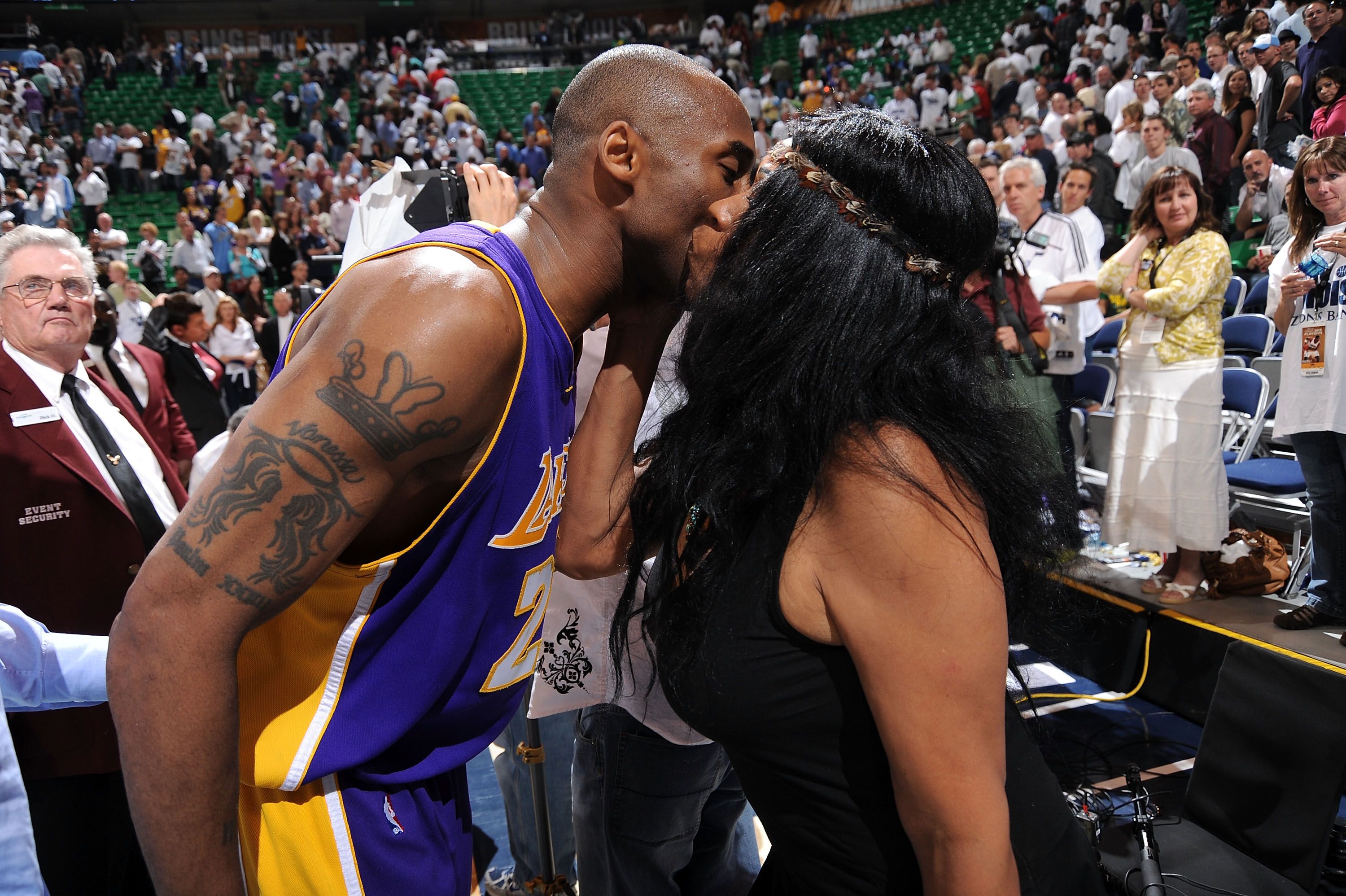 However, Pam Bryant didn't have the smoothest relationship with Kobe. Pam missed her own son's wedding… But after that, they still seemed to stay quite close, until he had to file a lawsuit against her. So what was the reason for such a breakdown? And why did he stop talking to his mother?
It all started in 2013 when Kobe's mother tried to sell his memorabilia on auction behind his back. It was reported that Pam Bryant was paid $450,000 in advance which she used to buy a house in Las Vegas. Kobe was so angry that he filed a lawsuit against his parents to block the sale of his own things.
"I say to them, 'I'm going to buy you a very nice home, and the response is 'That's not good enough?' Then you're selling my [things]?" the NBA star said.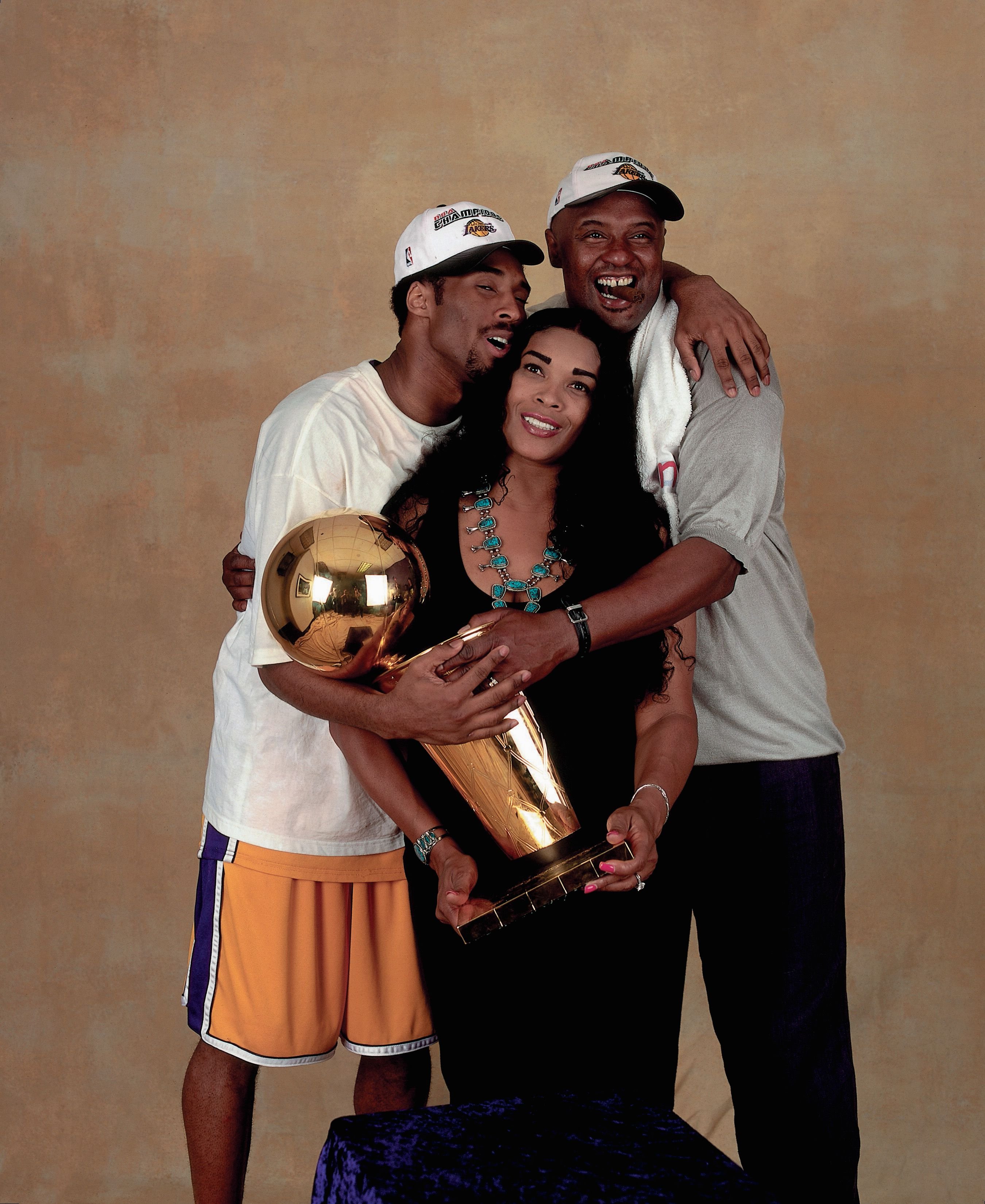 Ever since then, Bryant hasn't spoken to his parents, leaving barely any chance for a happy reunion. Later, he even wrote a letter to his younger self, stating that he wouldn't have given control over his money to his parents if he knew the outcome.
"The most important advice I can give to you is to make sure your parents remain parents and not managers. Trust me, setting things up right from the beginning will avoid a ton of tears and heartache."
It seemed that a lot of this pain remained with Kobe until his final days, as he reportedly hadn't found peace within his own family. His parents didn't even attend his retirement ceremony where he thanked everyone, from NBA legends to his wife and kids - but not his mom and dad.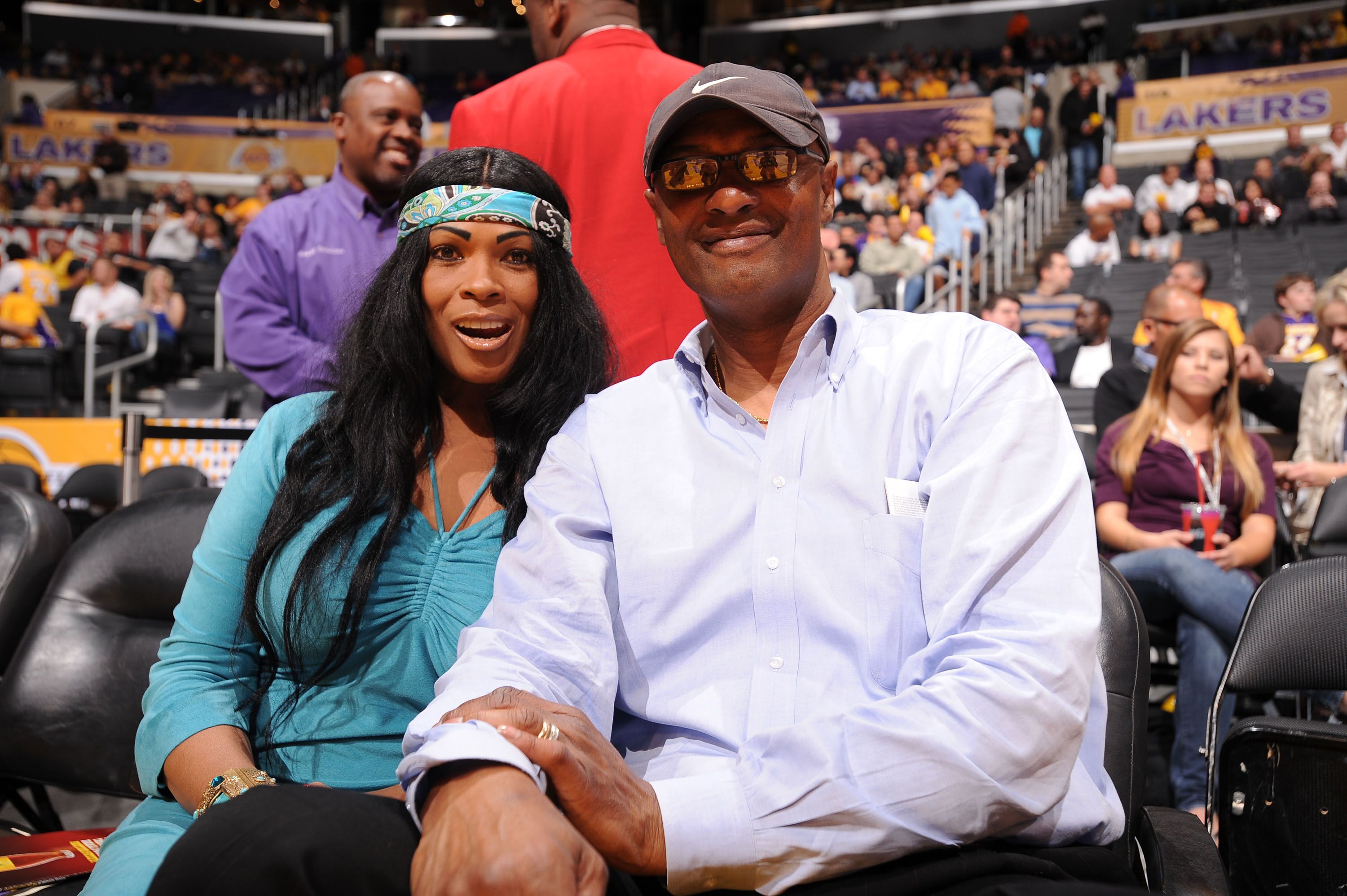 His mother Pam hasn't commented on her son's death yet, so people can only guess whether they managed to talk before the accident or not. But the world knows that Kobe Bryant was not only one of the best players of all time, but also a great father and loving husband who tried his best to make the life of his family better with each day. Rest in peace, Kobe and his little princess, Gianna.