Top 10 Actors With Awesome Dancing Skills
How come Vin Diesel loves to dance until three AM? Why does Ryan Gosling get annoyed when you bring up his early dancing gigs? And who always dreamed of becoming a professional ballet dancer? Here are the top 10 actors who you might be surprised to find out can really bust a move on the dancefloor.
#10 Bradley Cooper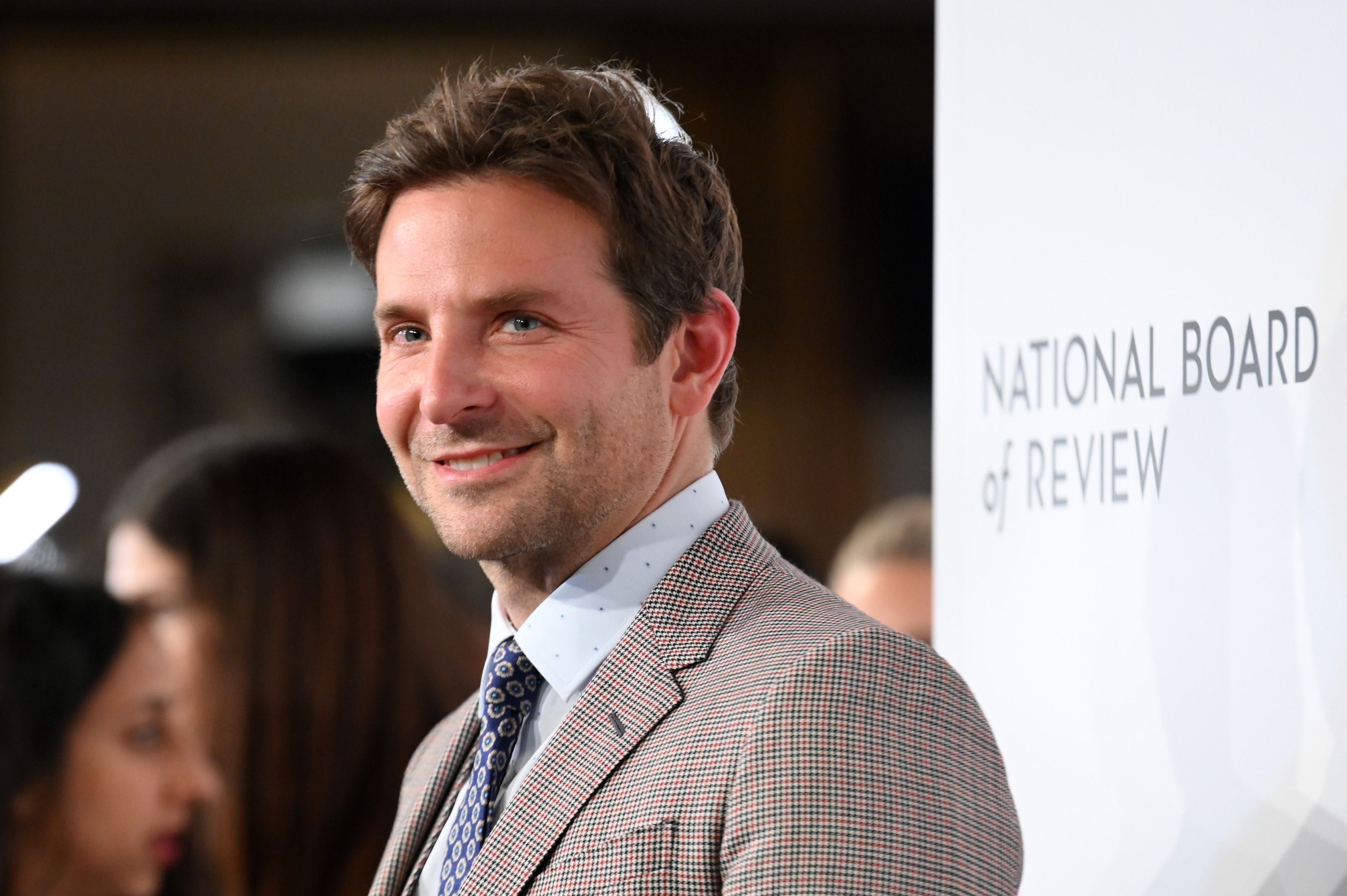 Actor Bradley Cooper is insane about three things in his life: his Eagles baseball hat, his mom, and... dancing! He dances anytime he gets the opportunity: whether it's amongst revelers in a muddy field at Glastonbury festival, passionate but awkward ballroom dance with Jennifer Lawrence in Silver Linings Playbook, or dancing slightly more recklessly at the club!
---
It turns out that dancing is Bradley's secret talent, and one that he isn't shy of sharing. Ever since Cooper was a kid, he's loved dancing. But according to Bradley, he never looked like the kind of guy who knows how to dance. So he learned to use his secret dancing skills whenever he wanted to impress a lady. And he still does! 
Remember how he showed off his moves on The Ellen DeGeneres Show, giving Ellen a lesson in the waltz? You just can't stop the man! Much like the next actor on our list, who could dance by himself all night long.
#9 Vin Diesel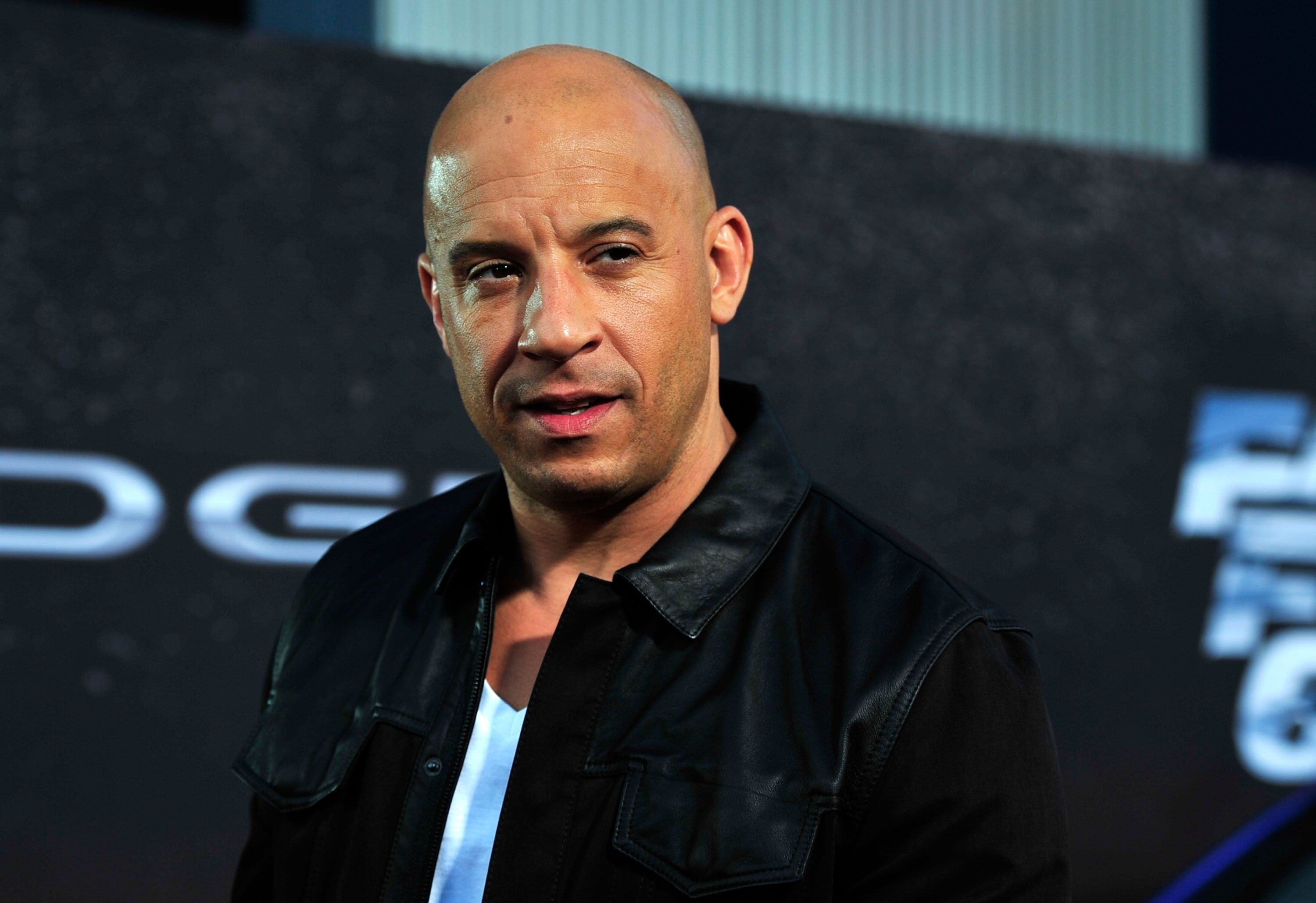 ---
Be honest, you probably didn't expect this guy on our list, did you? Well, you'd be surprised to know that this young lad with a surprisingly voluminous hairstyle is actually none other than… Vin Diesel! And apparently the man can teach you some decent breakdancing moves.
30 years later, show hosts Kelly and Michael surprised Vin Diesel with a video of him breakdancing. And Vin Diesel wasn't exactly… pleased about it. But the Fast and Furious star did reveal that he used to breakdance at Columbus Circle and at the Washington Square a lot in his early days. In fact, he loved dancing so much, it was the real reason behind him becoming... a bouncer!
---
That way, Vin could dance in nightclubs for free which was his real motivation. And that's not the end of Vin Diesel's surprising passions. Who on earth knew that Vin Diesel was such a big Katy Perry fan, for instance? That's right! One night Vin Diesel surprised everyone with the sudden upload of a very special video. Not only was he dancing in the funniest way and singing along to Katy Perry's Dark House but then he comes towards a mic that's not even connected to anything and sings into it!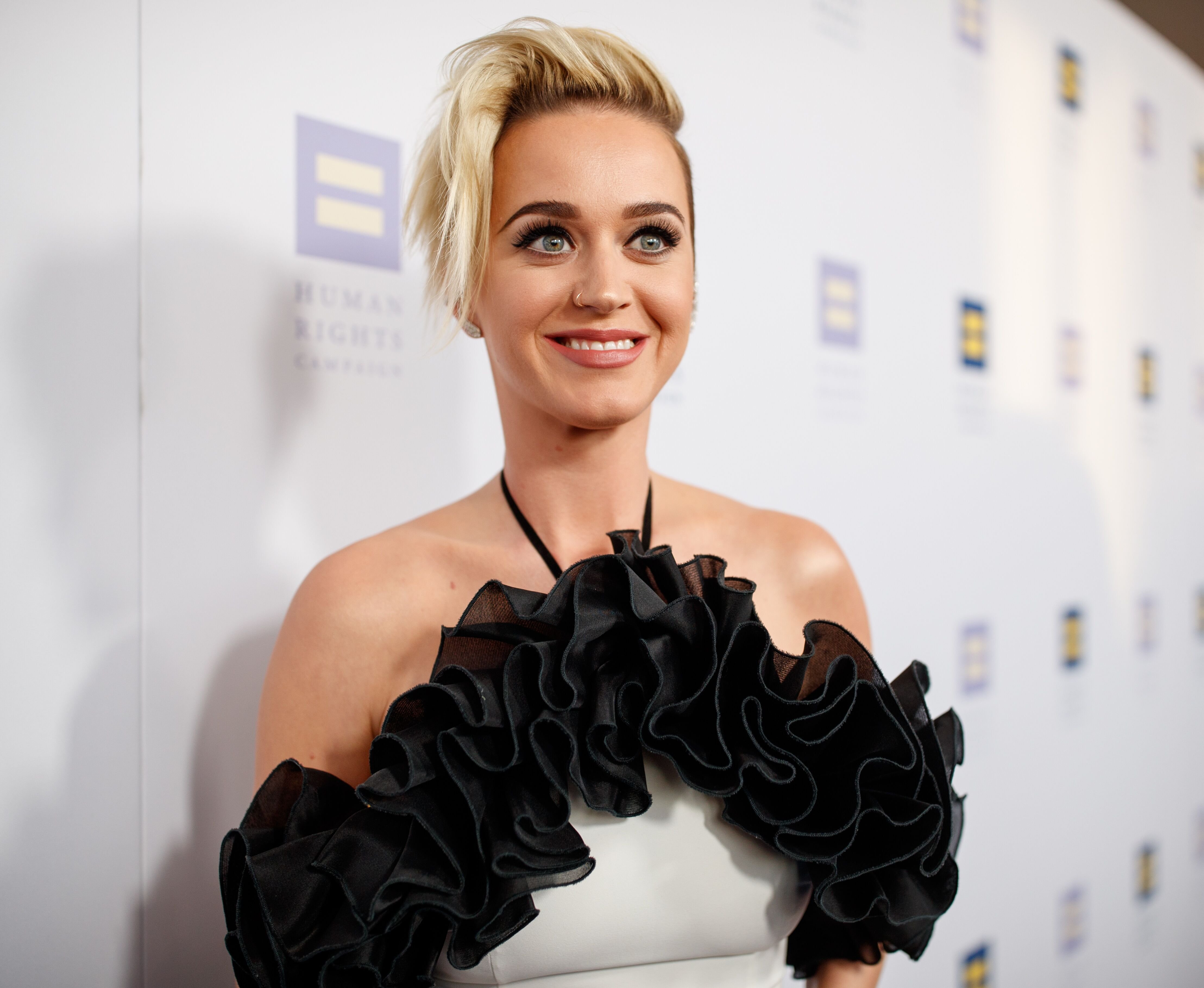 When you think it couldn't get any better, the music changes and Vin starts over but this time singing along to Beyonce's hit Drunk in Love. Eventually, Vin comes over to explain that he was just so excited by the news that his movie Riddick had topped the DVD charts that he wanted to share his feelings with the fans!
#8 Joseph Gordon Levitt
---
With our list moving towards a number 1, it's safe to say that our candidates are getting better and better. Joseph Gordon Levitt first showed us his more basic dancing skills in 500 days of Summer. But it was his Janet Jackson dance moves on 'Lip Sync Battle' that really amazed Levitt's fans. And he's not just messing around, there is some pretty professional technique!
As with many other actors on our list, Joseph loves to take advantage of any opportunity to dance and that's exactly the case with his Saturday Night Live performance. 
#7 Penélope Cruz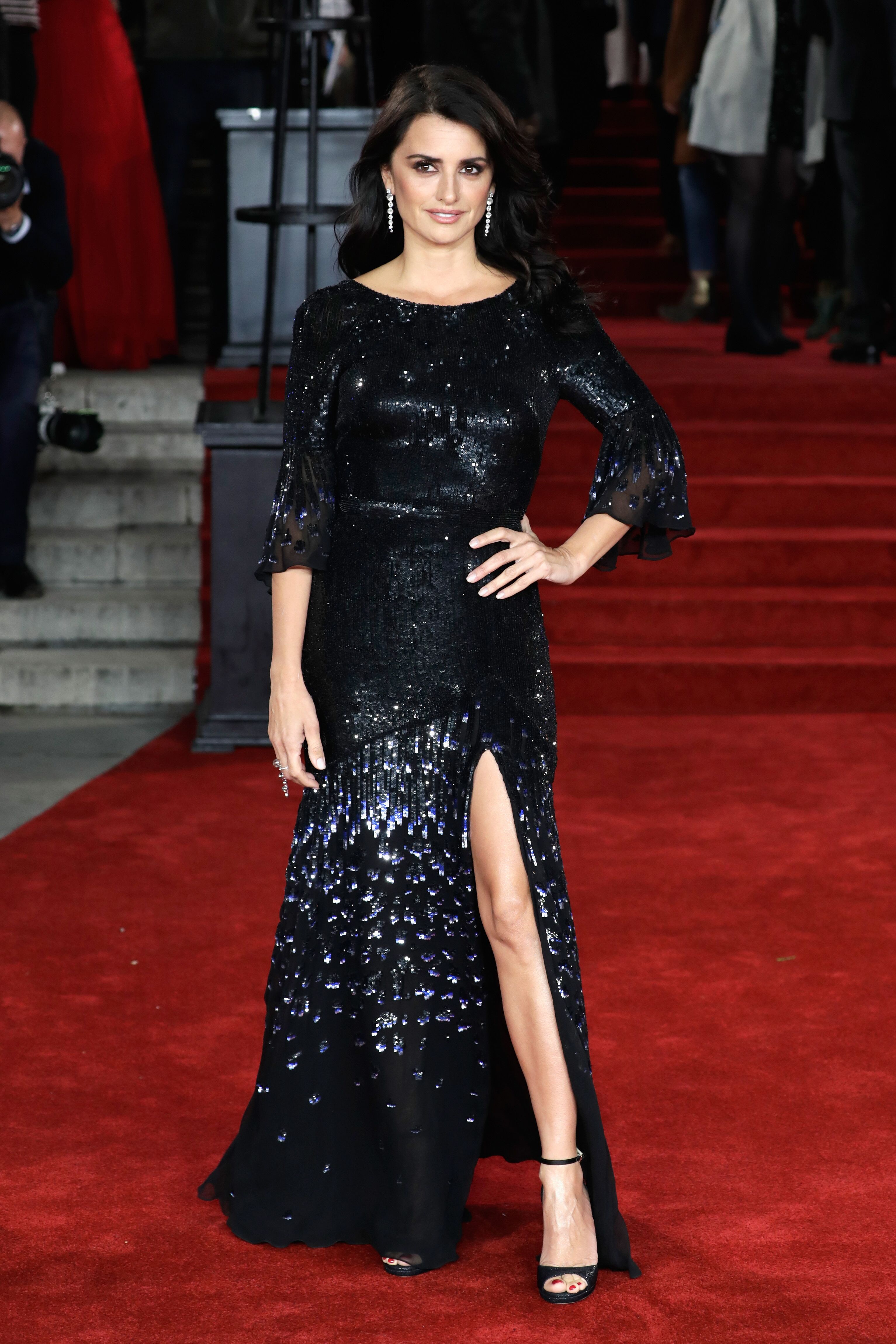 ---
Our next contestant is much more serious about her dancing. Penelope spent 10 years learning all the tricks of the trade when it comes to classical ballet! And as a kid, all Cruz dreamt of was dancing. 
As Penelope recalls, ballet instilled her with discipline which is also vital for a successful acting career. Ballet is a very tough activity and would sometimes be so intense that Penelope's toenails would get damaged from all the dancing! It may sound masochistic… but Cruz would just remove the whole toenail, throw it away and continue dancing!
---
Despite what sounds like torture, the actress assured her fans that she still loves ballet more than anything. She later fell in love with the movies but her passion for dancing never truly disappeared. In some parts, Cruz manages to combine dancing with her acting; like when she played a seductive mistress in the movie Nine, for example.
#6 Zendaya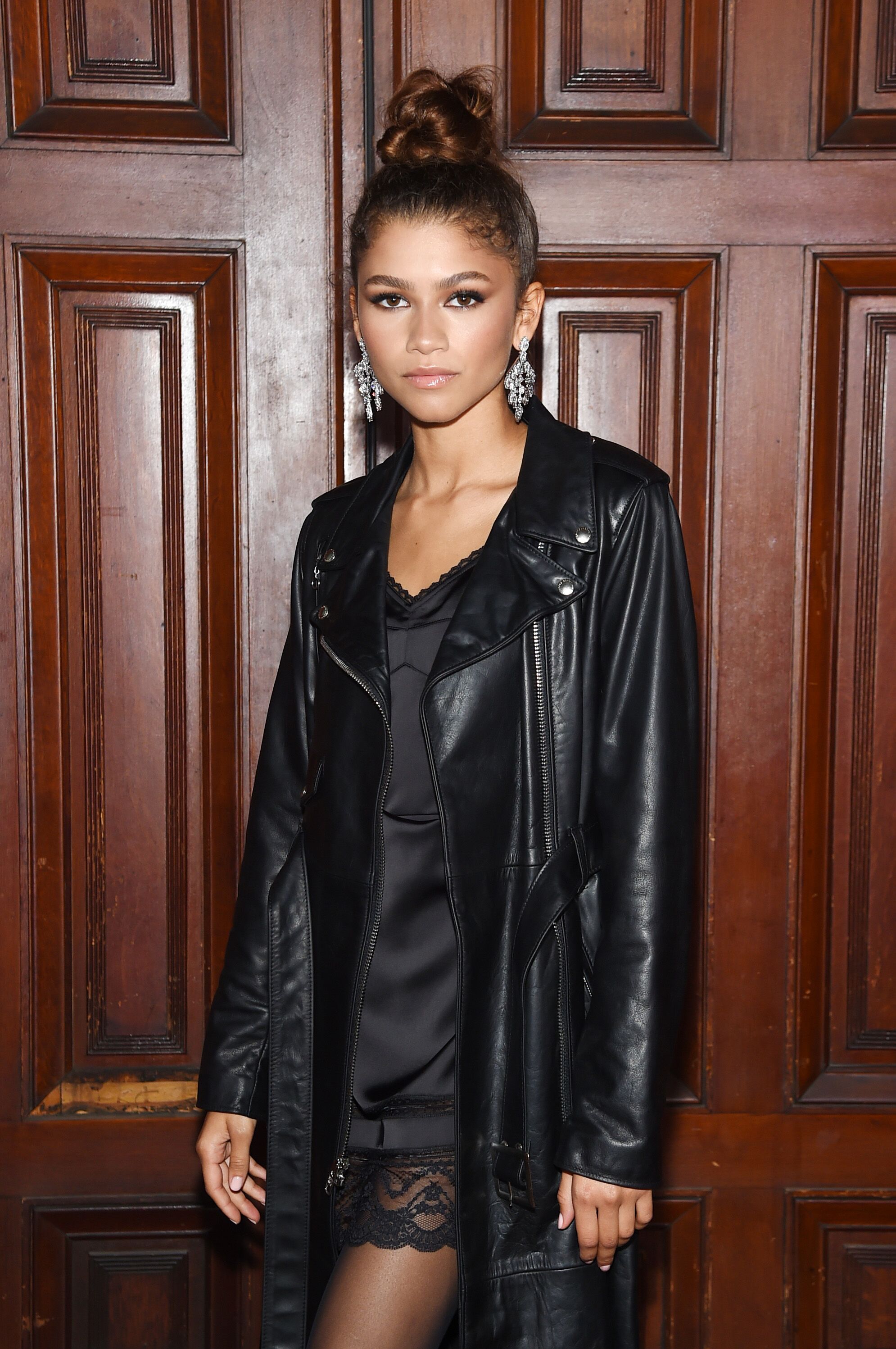 The star of Euphoria has also spent years learning how to dance but it was a very different discipline to ballet. She was more into Hawaiian hula! But that didn't last for long and hip-hop eventually superseded the hula in her life.
---
In fact, Zendaya actually performed as a backup dancer in a Sears commercial for none other than Selena Gomez! And she loved it! Later Zendaya even filmed her own videos where she would perform street dances with her friends. 
Zendaya also couldn't resist the temptation to participate in popular televised competition Dancing with the Stars. The girl thought it would be perfect but in the end, it turned out she had to forget everything that she used to do in hip hop dancing and start learning from scratch.
---
However, after the contest, Zendaya came back to her passion for hip-hop. But with the drastic growth of her acting career, Zendaya often finds it hard to find the time of space for dancing. Still, she dances whenever she gets the rare opportunity, even if it's in the car!
#5 Tom Hiddleston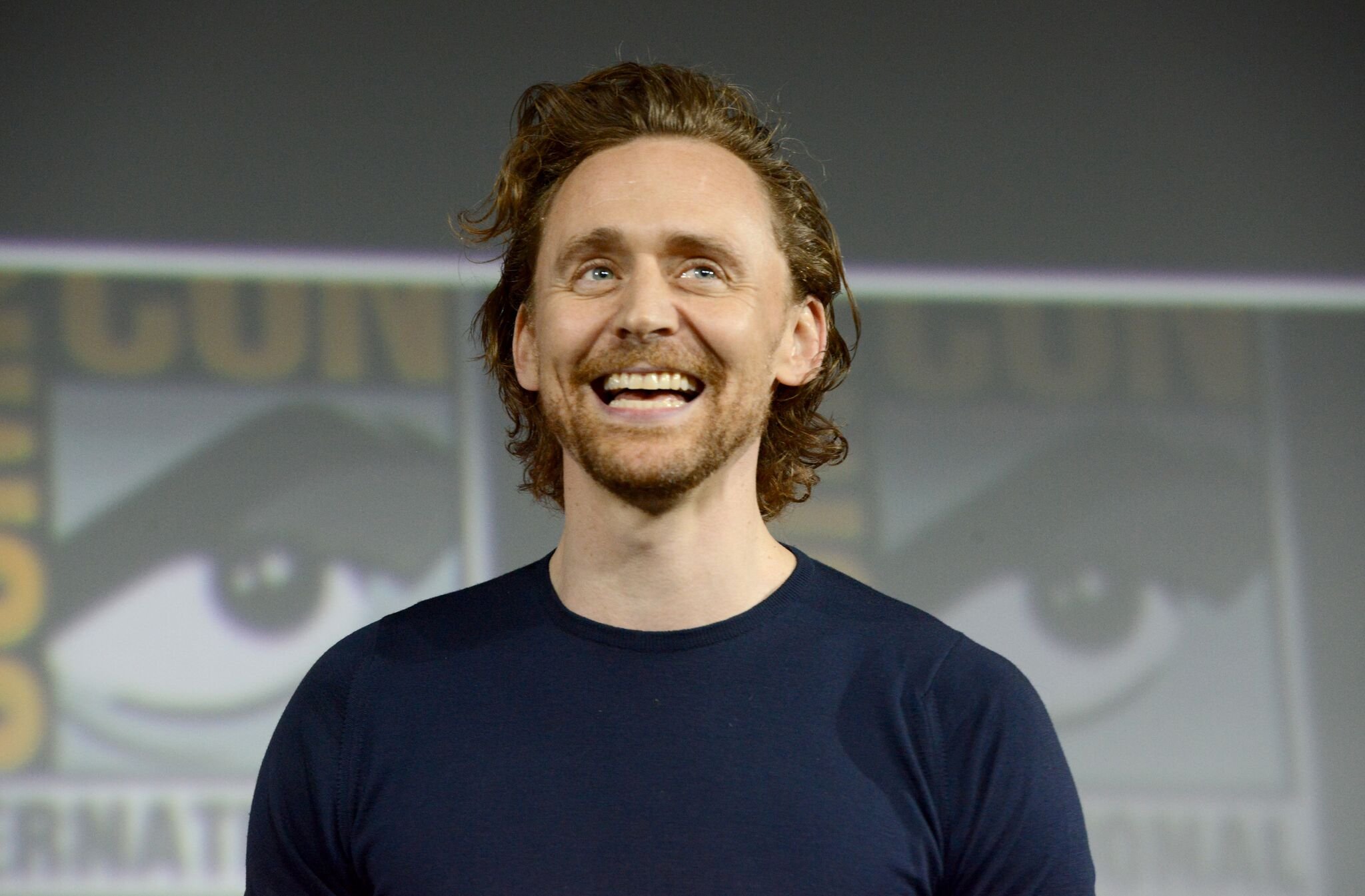 When Tom was asked to give some genuine advice, he proudly stated: dance more! And he stays true to those words to this day, as the actor dances no matter the situation he's in. He dances in scenes, he dances the minute the camera turns off, he even dances at the Met Gala where his version of the robot with Taylor Swift managed to go viral!
---
Spontaneous dancing has become something of a habit for Hiddleston and now literally everyone asks him to dance a bit! Playing a word-association game about his Avengers co-stars, Chris Hemsworth had the quickest response to Hiddleston's name: "dancing", of course! It's crazy! 
You can even find an article named: 12 Tom Hiddleston Quotes About Dancing That Will Inspire You To Move. It's full of gems like: "There should be more dancing in the world. What can I say? It's a force for good."
One time, when Tom's sister got married in India, he even missed the dinner because he was... you guessed it, yes, dancing!
#4 Charlize Theron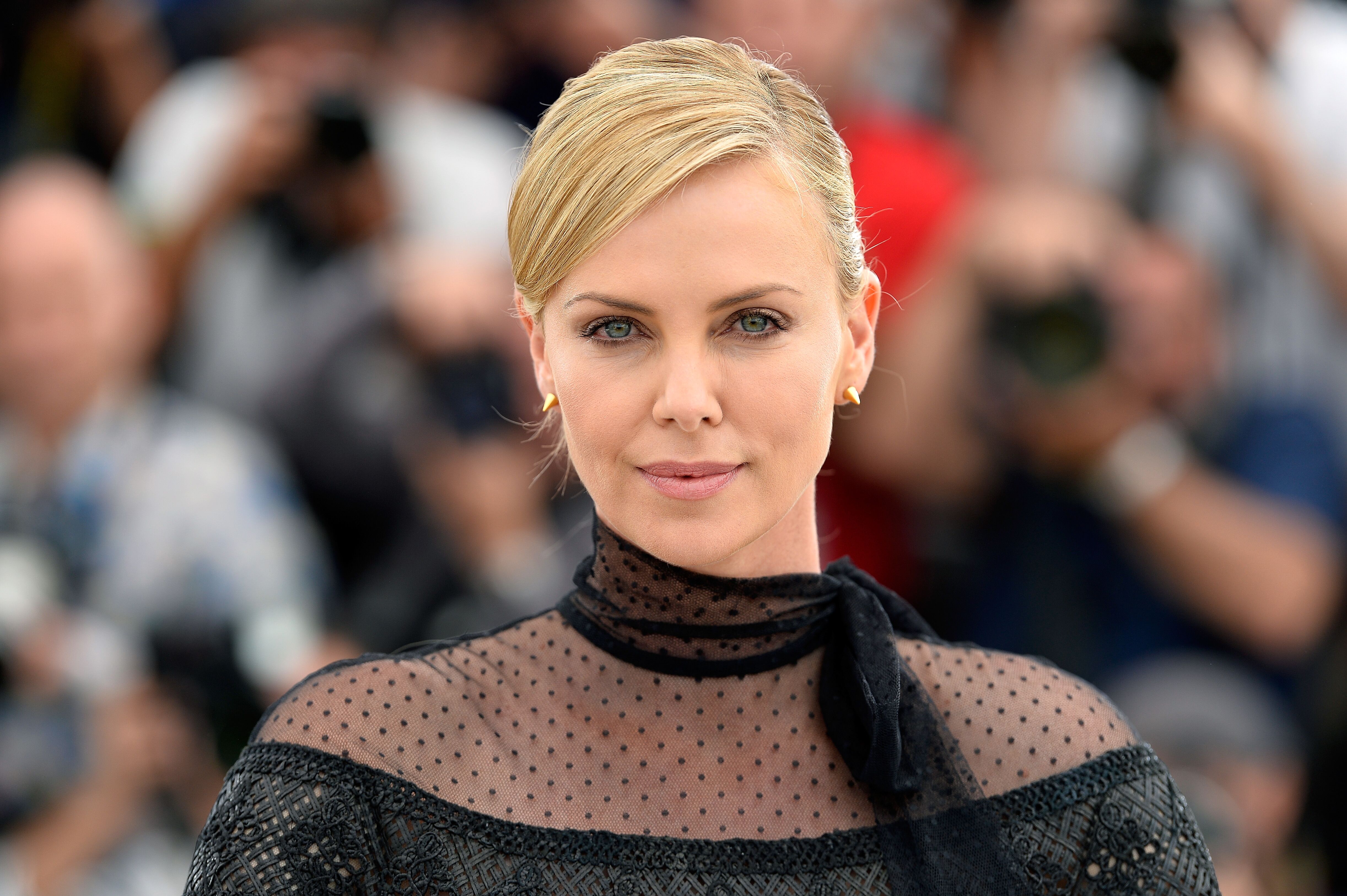 ---
Theron had dreams to become a professional ballerina when she was 4 years old. But during her teenage years, a knee injury ended her career prematurely and put Charlize in major depression. However, her mom decided that this was no time for tears... and that what her daughter really needed was a good kick in the ass. So she basically kicked her out of the family home and made Charlize fly all the way to LA to start a new life. Which as we all know now, was a story which fortunately worked out very well!
Charlize sometimes revisits her childhood dreams and dances a little bit, like during that sweet ballroom dance with Channing Tatum on stage at the Oscars, or like when Jimmy Fallon welcomed Theron to the late-night show. Fallon made Charlize invent a dance mimicking a professional tennis player... and she nailed it! Then both of them tried to dance in an imaginary kayak.
---
Not exactly the dream Charlize was thinking of as a kid but it seems like she had a really good time, messing around on the dancefloor in front of an audience of millions!
#3 Jean-Claude Van Damme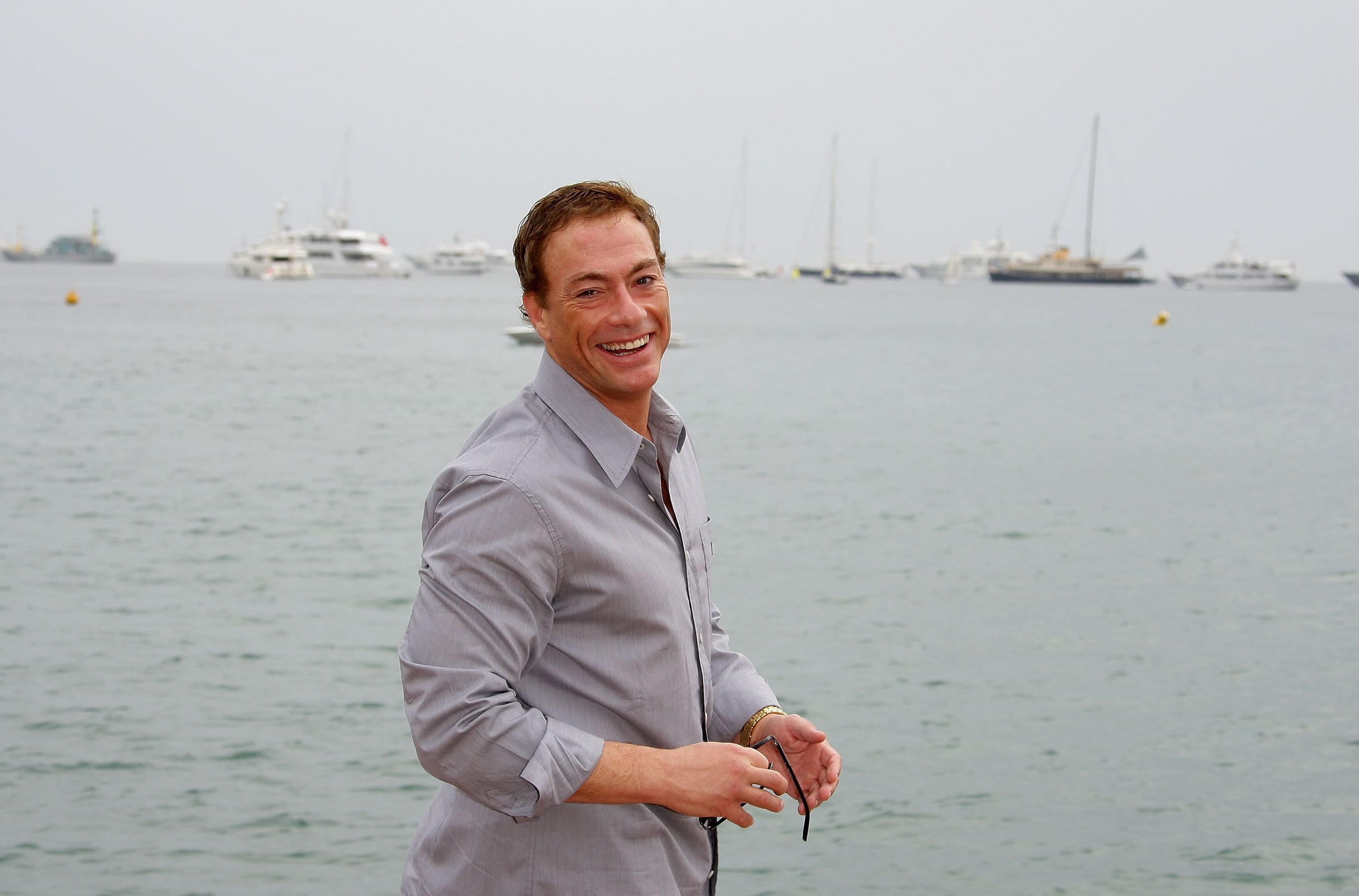 No, that's not a mistake! The actor of some of the most brutal characters ever is a professional ballet dancer! The action star took five years of ballet alongside his martial arts training when he was growing up.
---
More so, Van Damme truly believes that if you can withstand a ballet workout, you can face anything. How else do you think Van Damme learned to do those perfect splits? The actor has never forgotten to put his dance experience into his roles. Just like we can see in this scene from "Kickboxer."
Another example of Van Damme's ballet-trained muscles can be seen in this scene from the movie Double Impact. Van Damme teaches you how to stretch correctly and you can't disagree with the fact that it works - just look at those splits!
#2 Ryan Gosling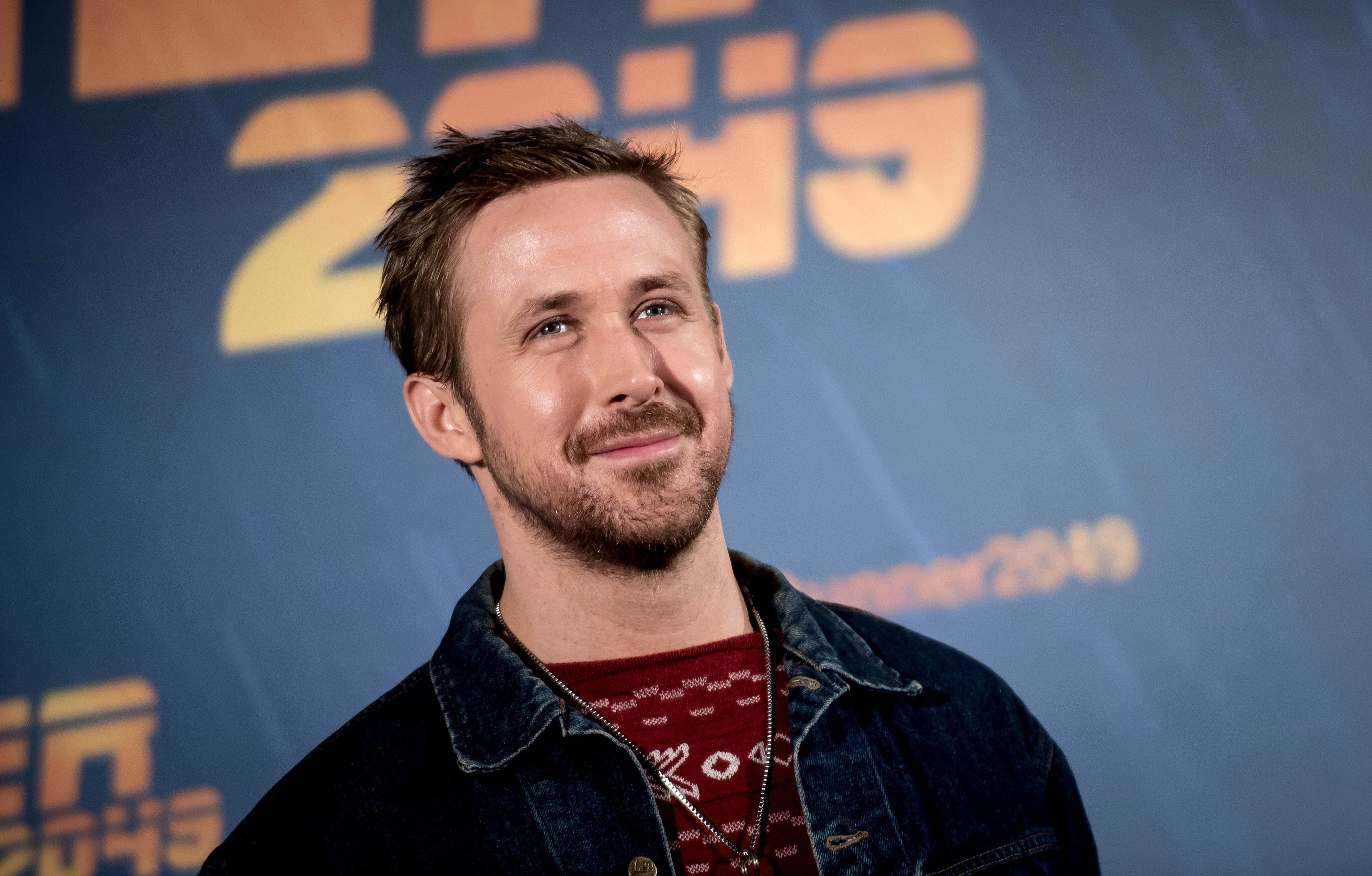 ---
The future star of La La Land has loved dancing ever since he was a kid but hates it when somebody shows him one old video from his first dancing competition... As it stands, it's the only video of Gosling dancing at such a tender age and he simply got sick and tired of hearing about it over and over again!
Gosling won and who knows? Perhaps that first win brought him enough strength and confidence to continue performing, which eventually made him one of the most popular actors in all of Hollywood!
#1 Tom Holland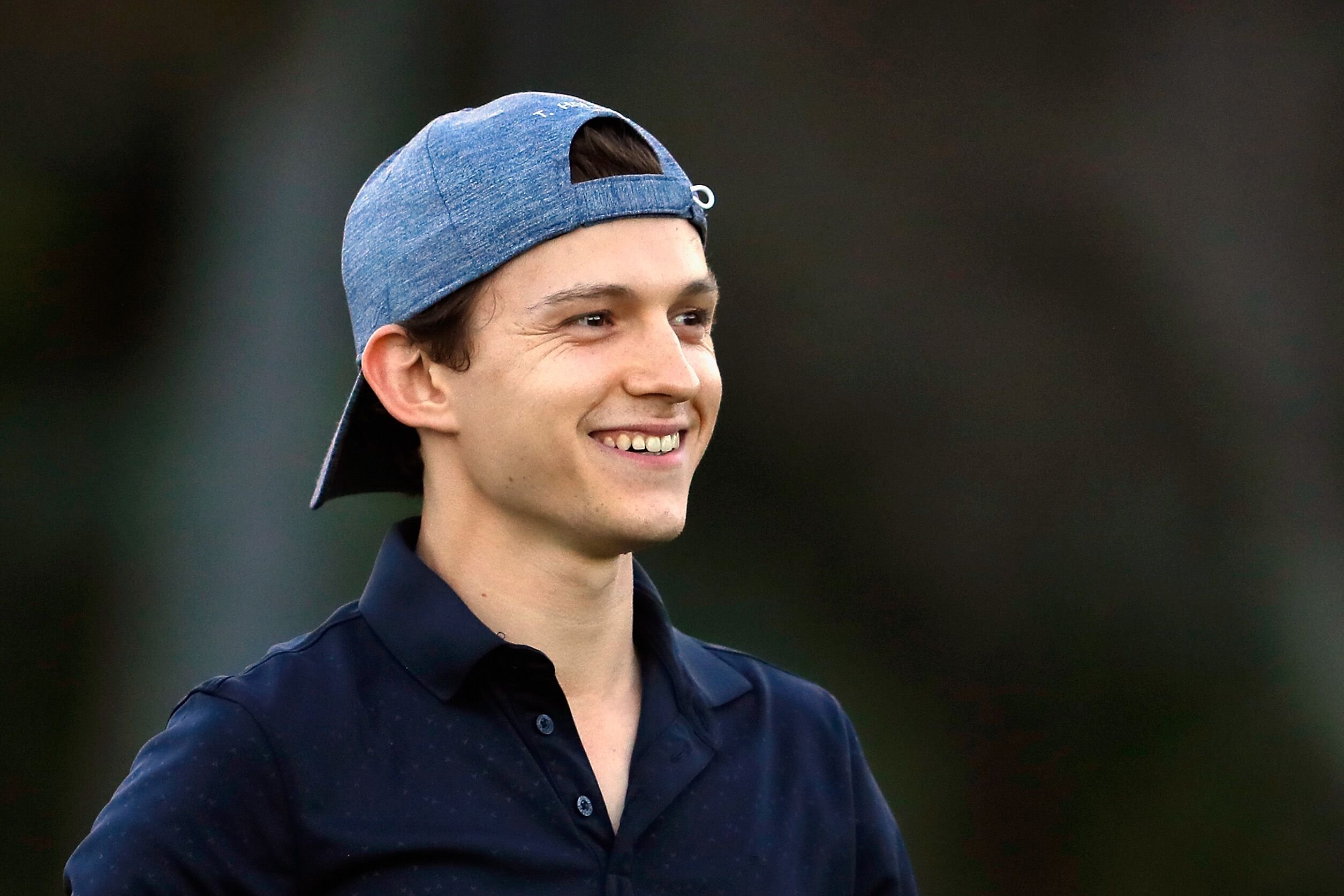 ---
Tom Holland is at the top of our list as his child-like passion for dancing is what brought him his iconic role as Spiderman. Perhaps some of you don't know this but Holland does most of his crazy stunts by himself and that's all thanks to his neverending training and dancing!
When he was 10 years old, Tom started taking ballet lessons in his garage and soon joined Nifty Feet Dance School for more serious lessons. That's what helped him receive a role in Billy Elliot: The Musical, wowing audiences with his skills.
Later, Tom performed on the Alan Titchmarsh Show and you can see how, even at an early age, the boy is already on course as a professional dancer. And all that dancing and gymnastic experience made Tom the perfect pick for Peter Parker in the role as Marvel's Spiderman.
---
These days, Tom still makes his dancing passion a priority and loves to participate in fun contests like Lip Sync Battle. Who can forget when Holland blew the roof off the place with his performance of Umbrella, which immediately went viral!