Touching Reactions to Losing Kobe Bryant
Kobe Bryant's sudden death, alongside his precious teenage princess and eight other beautiful souls, left a deep scar in the hearts of so many! The news was appalling, not just for the NBA or the sports world, but also for celebrities and fans around the world who are mourning together with family, friends and fellow sportsmen. 
Social media filled with emotional tributes to Kobe, the greatest star of Los Angeles Lakers, a husband and a father of four beautiful daughters, one of whom, Gigi Bryant became angel together with her dad.
First reactions
At first, the world just refused to accept the horrible truth. Social media was filled with messages like: "It can't be", "I hope this isn't true", "there's no way", "Nooooooooooo God please No!".
Many stars, including Shaquille O'Neal and Billie Eilish, later shared with the media that they truly believed it to be the worst of fakes, a photoshop or the evilest joke. But with the news confirmed, the outpouring of emotion spread all over the Internet in the form of heartfelt tributes.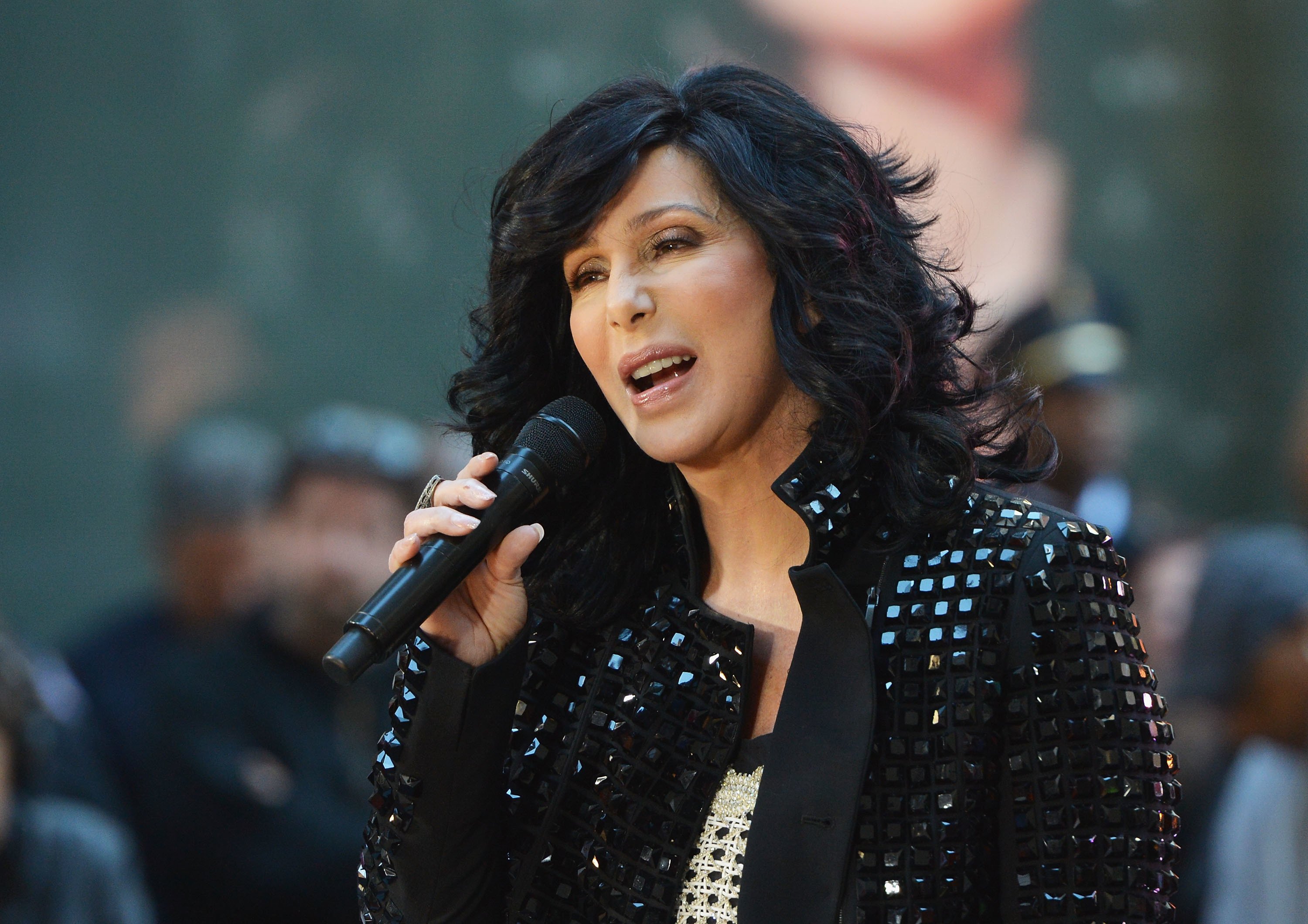 Cher tweeted the words that express all our feelings: "My [heart] Goes Out To Kobe's Family, Friends, Fans. It's SO HARD To Deal With The Death Of a GREAT STAR, Because We Feel As If We Knew Them Personally. Kobe Bryant Was a GREAT ATHLETE, & All Of America Will Feel His Loss. The [world] Has Lost a Bright Light".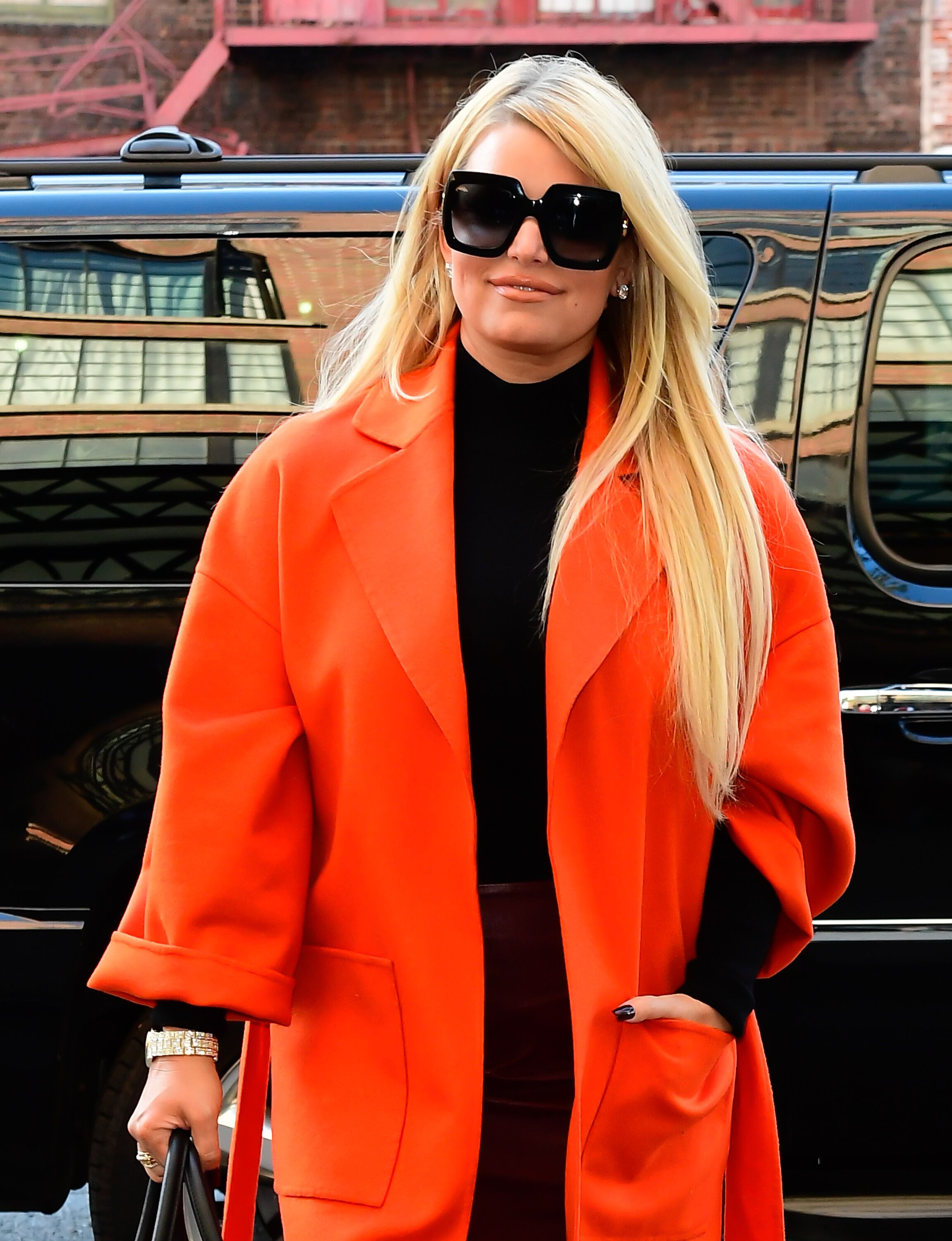 Jessica Simpson shared that she felt the loss particularly keenly after seeing emergency helicopters flying over her house. She turned to Kobe's wife in her Instagram tribute: "My heart is completely broken for all the families and loved ones left behind trying to make sense of things in this tragic moment. Vanessa, you are the woman and wife that championed your husband to greatness. My prayers are constant for everyone affected by this impactful loss."
Celebs' reactions 
The 2020 Grammy Awards ceremony happened to share the date with Kobe's last flight and was also held at Mamba's second home; the Staples Center, where he played for his entire career. And, of course, celebs on the stage of the Grammys and behind the scenes said their goodbyes and sent love and prayers.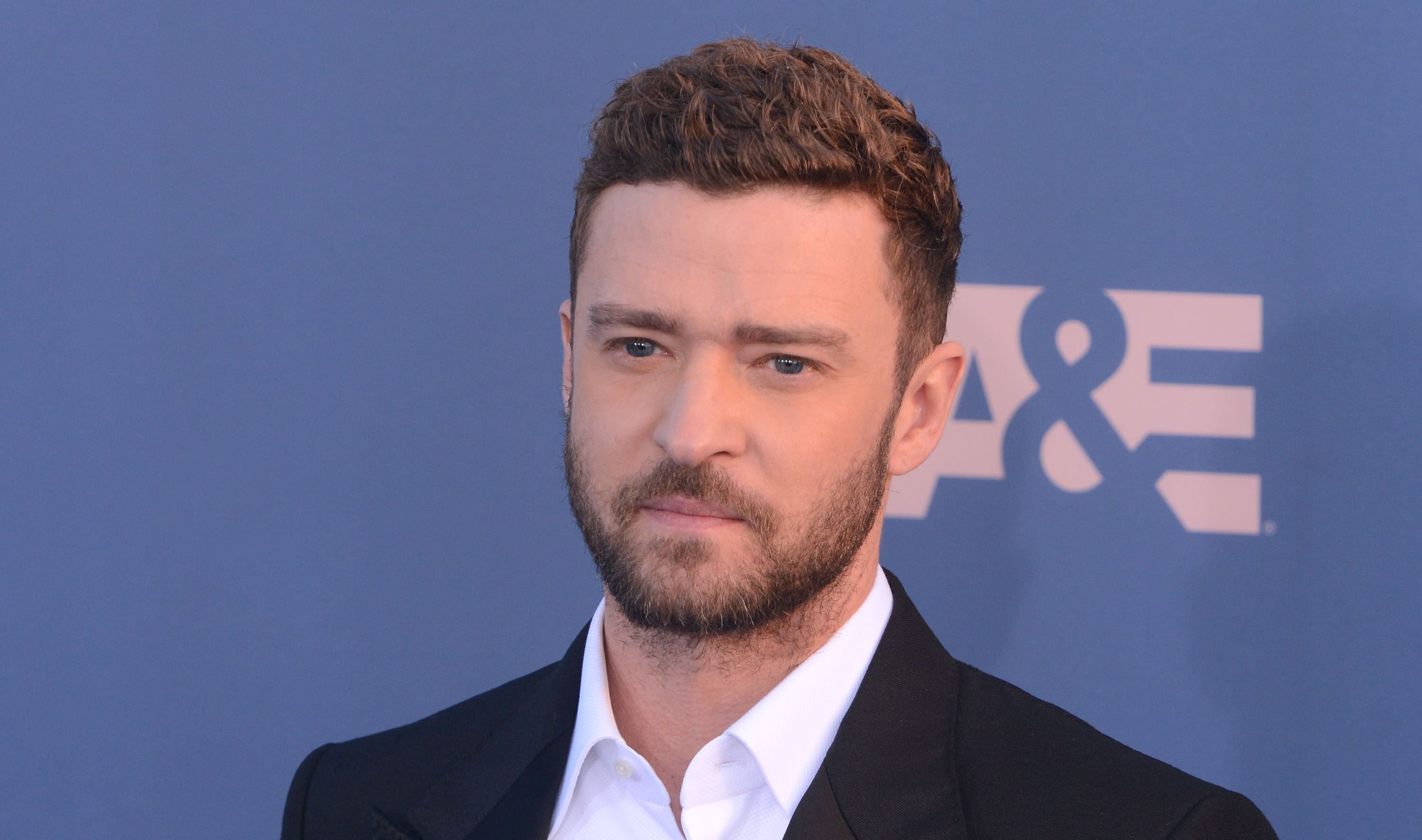 Justin Timberlake shared his pictures with the basketball icon and told everyone about the strong bond between the two of them ever since they were teenagers. He wrote: "Kobe... You have connected so many of us. The Mamba Mentality will last for all of time. I know that will be a source for me every day as it has been for so many days before. Your legacy is with us. It's our responsibility to pass it down now. I hope I can continue to make you proud, Vino."
Demi Lovato also made an Instagram tribute, sharing a photo with Kobe and writing, "This makes me so sad. Kobe, you were always so sweet to me. Known you over 10 years.. not super well but we always joked about you coming over and playing that game of horse! You will be so missed by so many. You're a legend with wings now. RIP Kobe."
Justin Bieber shared a throwback childhood picture with Bryant, adding the caption: "It can't be. You always encouraged me mamba. Gave me some of the best quotes that we smile about to this day.! Love you man!"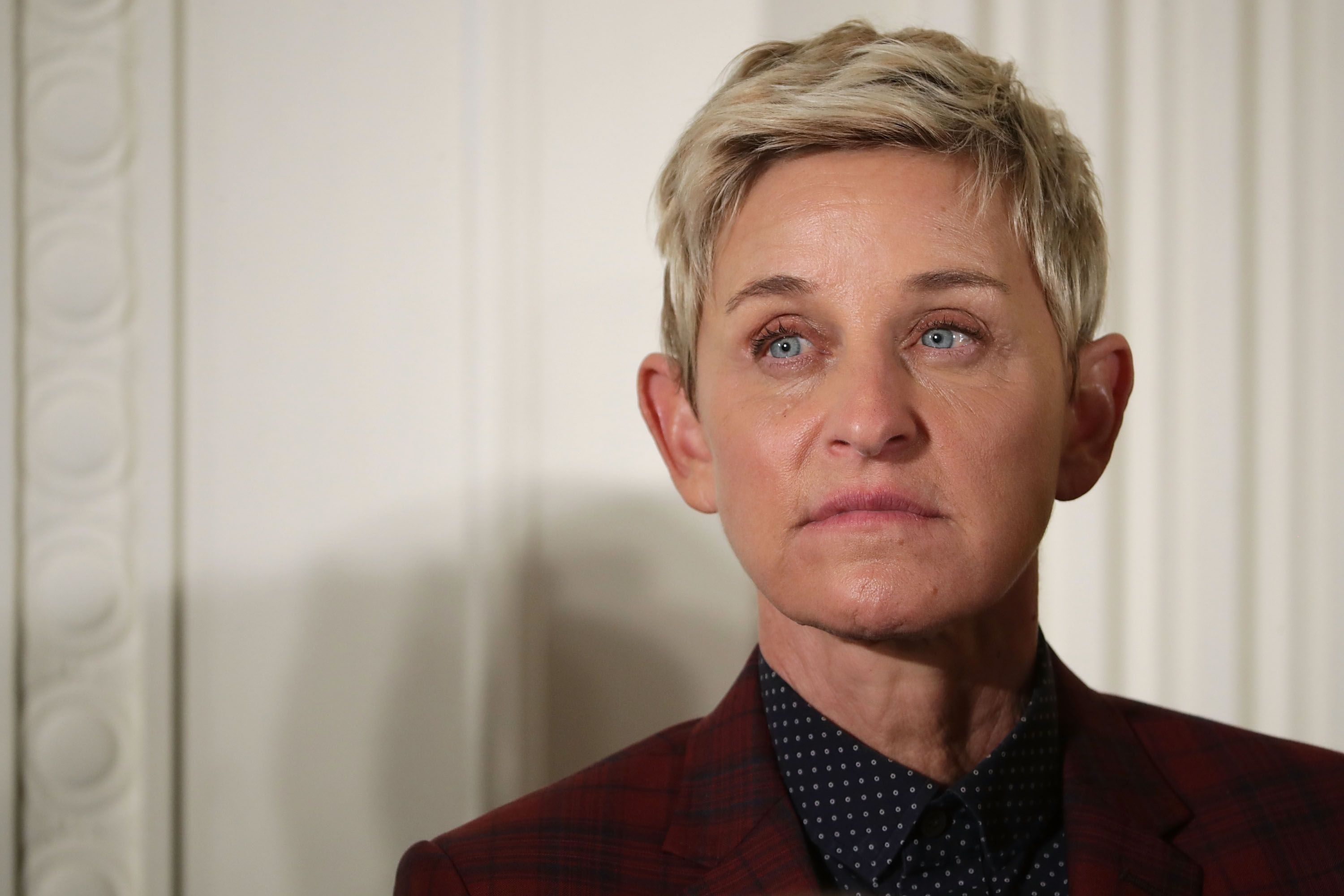 Ellen DeGeneres tweeted "Like everyone, I'm stunned and saddened by the news about Kobe Bryant. My heart is broken for his wife and family." The TV host later offered an emotional revelation on her show: the sad day of Kobe's loss was her birthday, and she took the news as a reminder to celebrate life every day.
Kobe Bryant was someone who was always there when we wanted to help someone in need. For that, I will be forever grateful. https://t.co/KidJrfy0wt

— Ellen DeGeneres (@TheEllenShow) January 28, 2020
Ellen's colleague and fellow show host, Jimmy Fallon, couldn't hold back his tears while recalling the first time he met Kobe at a party and while discussing their shared talks on fatherhood Jimmy Kimmel turned his whole show into a tribute, including clips of Kobe's appearances in the studio. He talked a lot about Mamba's life, his importance for LA as a citizen, his dedication to his family and his hunger for life.
I will remember you 24/8. pic.twitter.com/9IdJTbFPN2

— jimmy fallon (@jimmyfallon) January 28, 2020
Among other numerous celebrities who honored Kobe's memory, were Beyonce, Rihanna, Will Smith, Ben Affleck, Julia Roberts, Leonardo DiCaprio, Reese Witherspoon, Gigi Hadid, Kim Kardashian, Jennifer Lopez, Victoria and David Beckham, Samuel L. Jackson, Taylor Swift and John Legend. Yes, Kobe Bryant was far more than a basketball icon: he was a beloved adopted Los Angeles son, and he loved the city back with all his heart. 
Just devastated to hear about #KobeBryant .💔An extraordinary athlete, and a genuinely kind, wonderful man. Sending love, prayers & compassion to his family. To his entire @NBA family as well.

— Reese Witherspoon (@ReeseW) January 26, 2020
My heart is in pieces hearing the news of this unimaginable tragedy. I can't fathom what the families are going through. Kobe meant so much to me and to us all. Sending my prayers, love, and endless condolences to Vanessa and the family and anyone who lost someone on that flight.

— Taylor Swift (@taylorswift13) January 26, 2020
Kobe was truly larger than life, a legend. May he and all those who lost their lives today rest in peace. Love and condolences to his family. LA will never be the same.

— Leonardo DiCaprio (@LeoDiCaprio) January 26, 2020
I am completely speechless and devastated at the unexpected passing of my dear friend, @kobebryant. Kobe had a big heart and an even bigger love for the community of Los Angeles. Through his foundation, he changed the lives of so many people and families with his wife, Vanessa. pic.twitter.com/4zs4zcjcfe

— Paula Abdul (@PaulaAbdul) January 26, 2020
In shock right now. RIP Kobe 😢

— Mariah Carey (@MariahCarey) January 26, 2020
The world lost a giant today
Rest In Peace Kobe Bryant. Also praying for the other passengers that we lost and their families.

— Pharrell Williams (@Pharrell) January 26, 2020
RIP Kobe, hero to many including my grandson, extraordinary athlete and always kind to me & my family. My deepest condolences to his family

— Whoopi Goldberg (@WhoopiGoldberg) January 26, 2020
He even wrote a heartwarming thank you letter to LA when he retired. Mayor of Los Angeles Eric Garcetti took to Twitter to pay tribute to Bryant, writing, "Kobe will live forever in the heart of Los Angeles, and will be remembered through the ages as one of our greatest heroes."
Kobe Bryant was a giant who inspired, amazed, and thrilled people everywhere with his incomparable skill on the court — and awed us with his intellect and humility as a father, husband, creative genius, and ambassador for the game he loved. pic.twitter.com/hkb0lbRwie

— MayorOfLA (@MayorOfLA) January 26, 2020
For all of his professional career, Kobe wore only two uniforms: the one of the Lakers and the other was that of the US Olympic team. He was a real pride to the nation.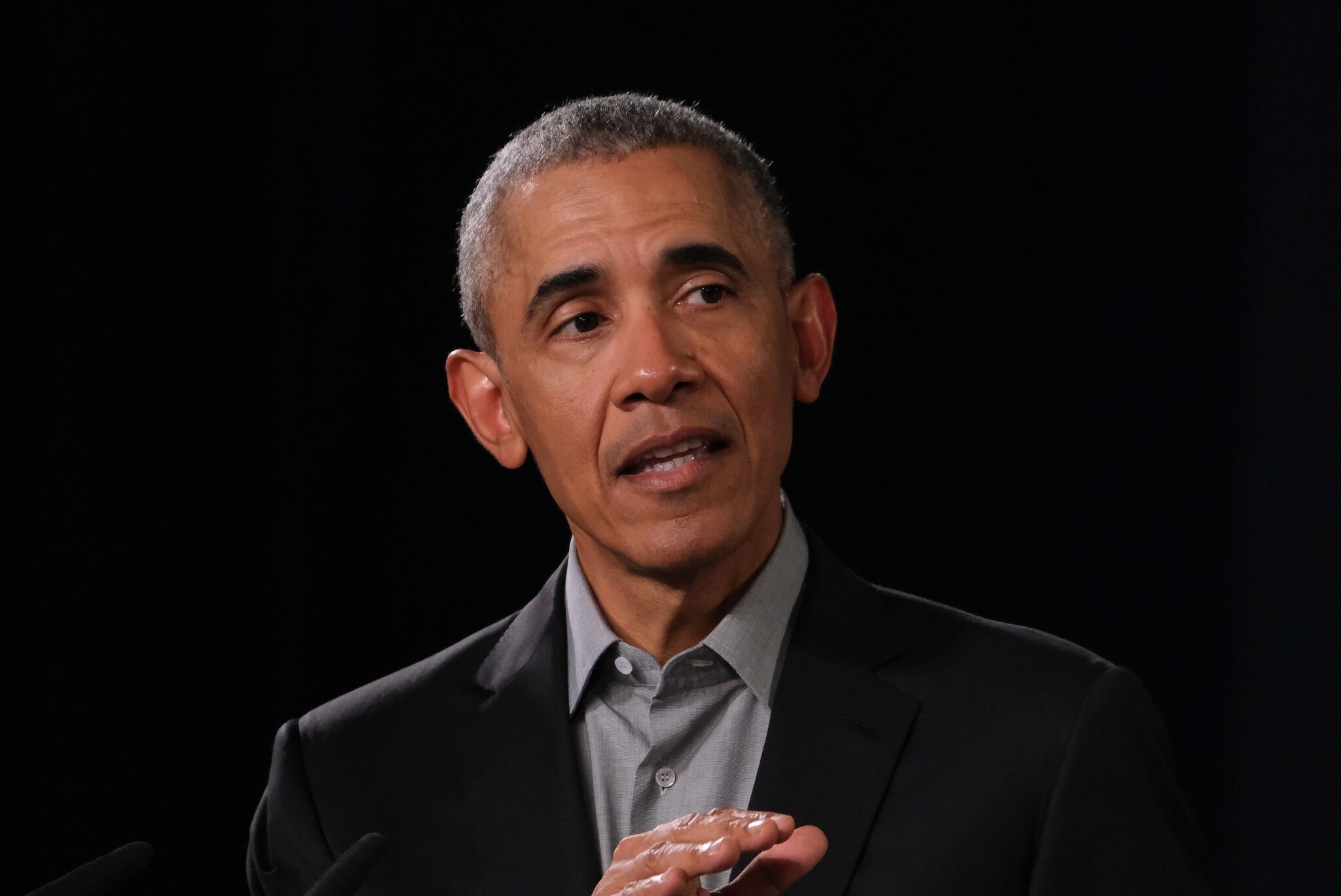 Barack Obama tweeted: "Kobe was a legend on the court and just getting started in what would have been just as meaningful a second act. To lose Gianna is even more heartbreaking to us as parents. Michelle and I send love and prayers to Vanessa and the entire Bryant family on an unthinkable day."
Kobe was a legend on the court and just getting started in what would have been just as meaningful a second act. To lose Gianna is even more heartbreaking to us as parents. Michelle and I send love and prayers to Vanessa and the entire Bryant family on an unthinkable day.

— Barack Obama (@BarackObama) January 26, 2020
NBA players' reaction
Kobe's fellow NBA players were also unreserved when it came to their outpouring of emotions.
Joel Embiid shared that he started playing basketball because of Kobe, and that he wanted to be LIKE KOBE. Kareem Abdul-Jabbar posted a video with the caption "I will always remember him as a man who was much more than an athlete."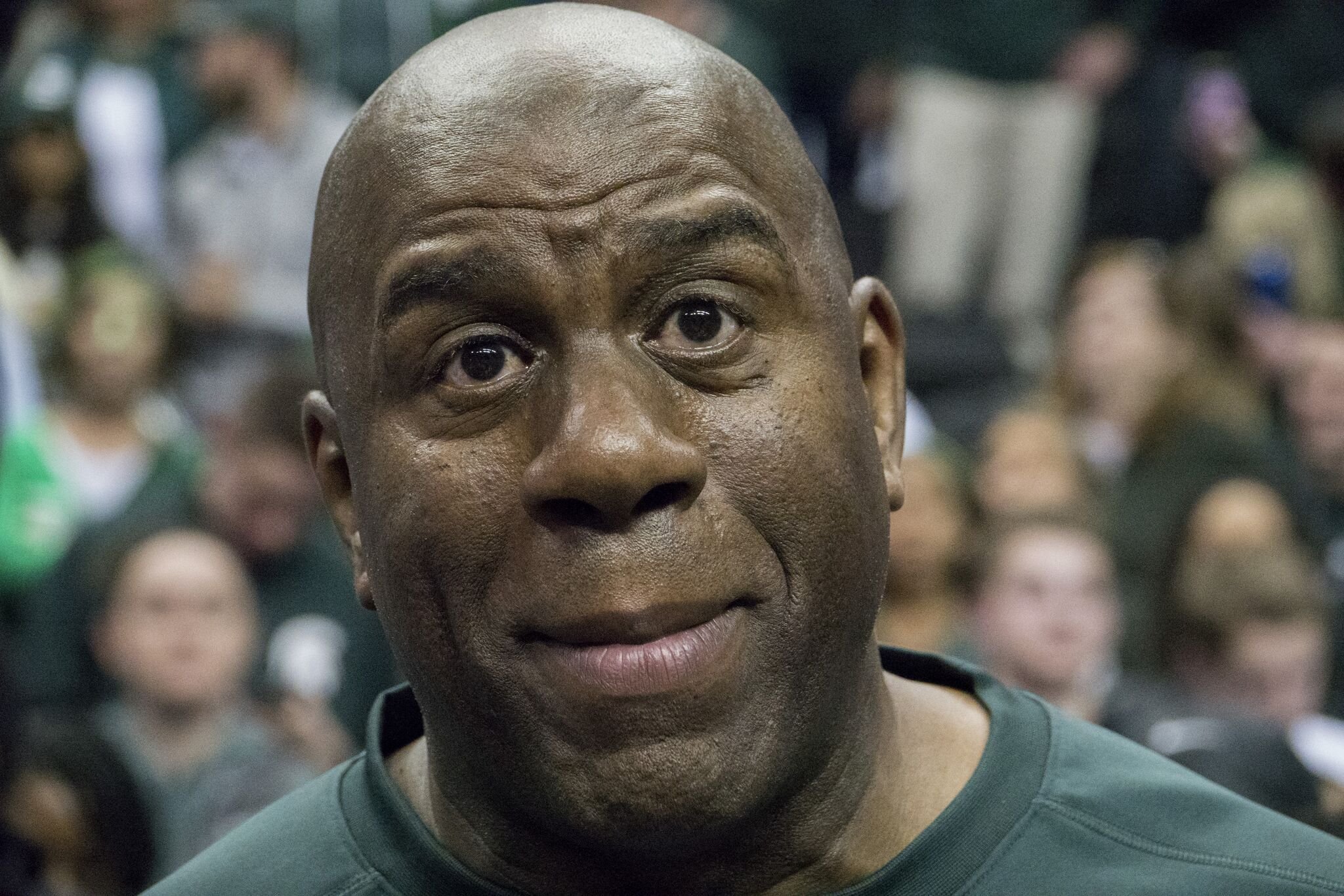 Magic Johnson took his emotions and memories to Twitter in a series of tweets. Among the tributes, he wrote: "Kobe and I shared so many special conversations about life and basketball. We had so much in common off the court. I used to love talking to him about Lakers basketball, being fathers and husbands and how much we loved Italy. I will miss those conversations and him so much."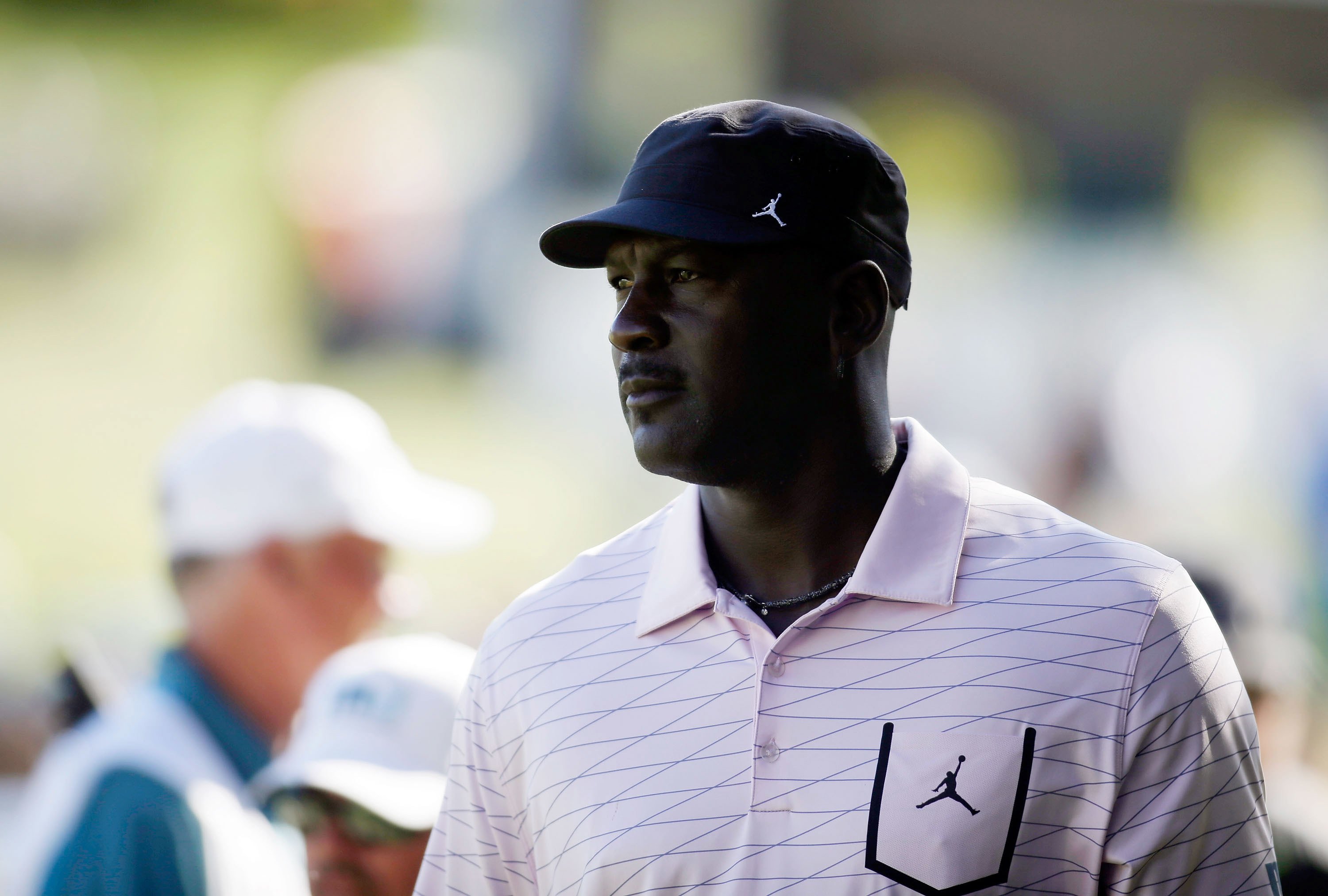 Michael Jordan, the giant whom Kobe amicably dreamed of beating, shared an emotional statement: "I loved Kobe — he was like a little brother to me. We used to talk often, and I will miss those conversations very much. He was a fierce competitor, one of the greats of the game and a creative force. Kobe was also an amazing dad who loved his family deeply — and took great pride in his daughter's love for the game of basketball."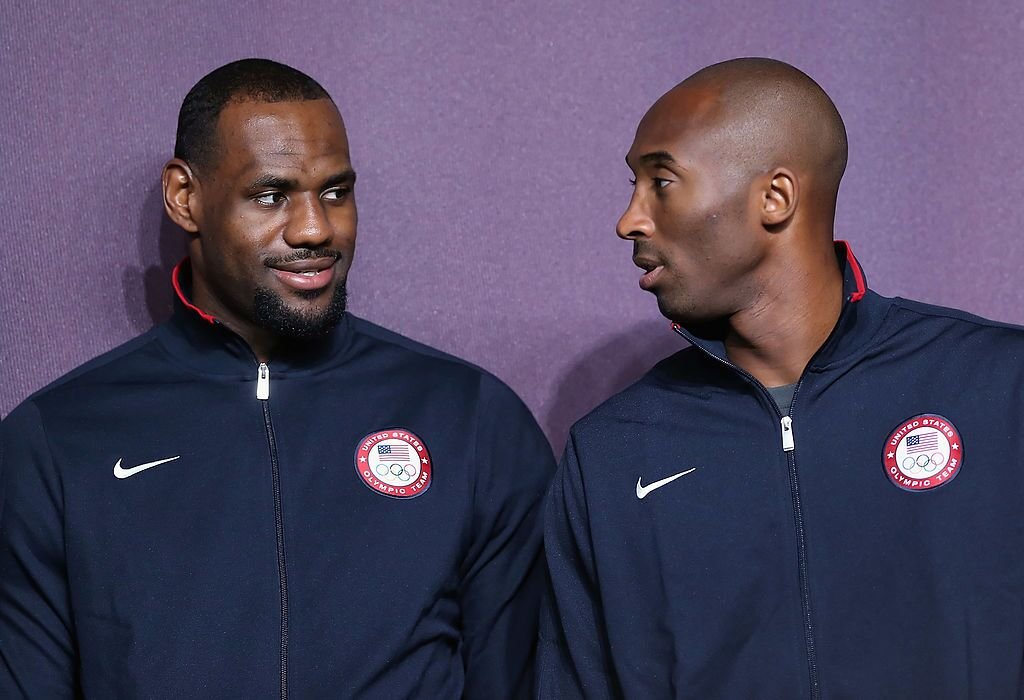 LeBron James was shocked and heartbroken, too. Especially considering that Kobe's last tweet was dedicated to him. The night before the crash James surpassed Bryant to become the NBA's third-highest scorer of all time.
Kobe celebrated his friend's success, congratulating him with words "Continuing to move the game forward @KingJames. Much respect my brother ?? #33644"" In his Instagram tribute, LeBron wrote: "I promise you I'll continue your legacy man! You mean so much to us all here especially #LakerNation?? and it's my responsibility to put this shit on my back and keep it going!! Please give me the strength from the heavens above and watch over me! I got US here!"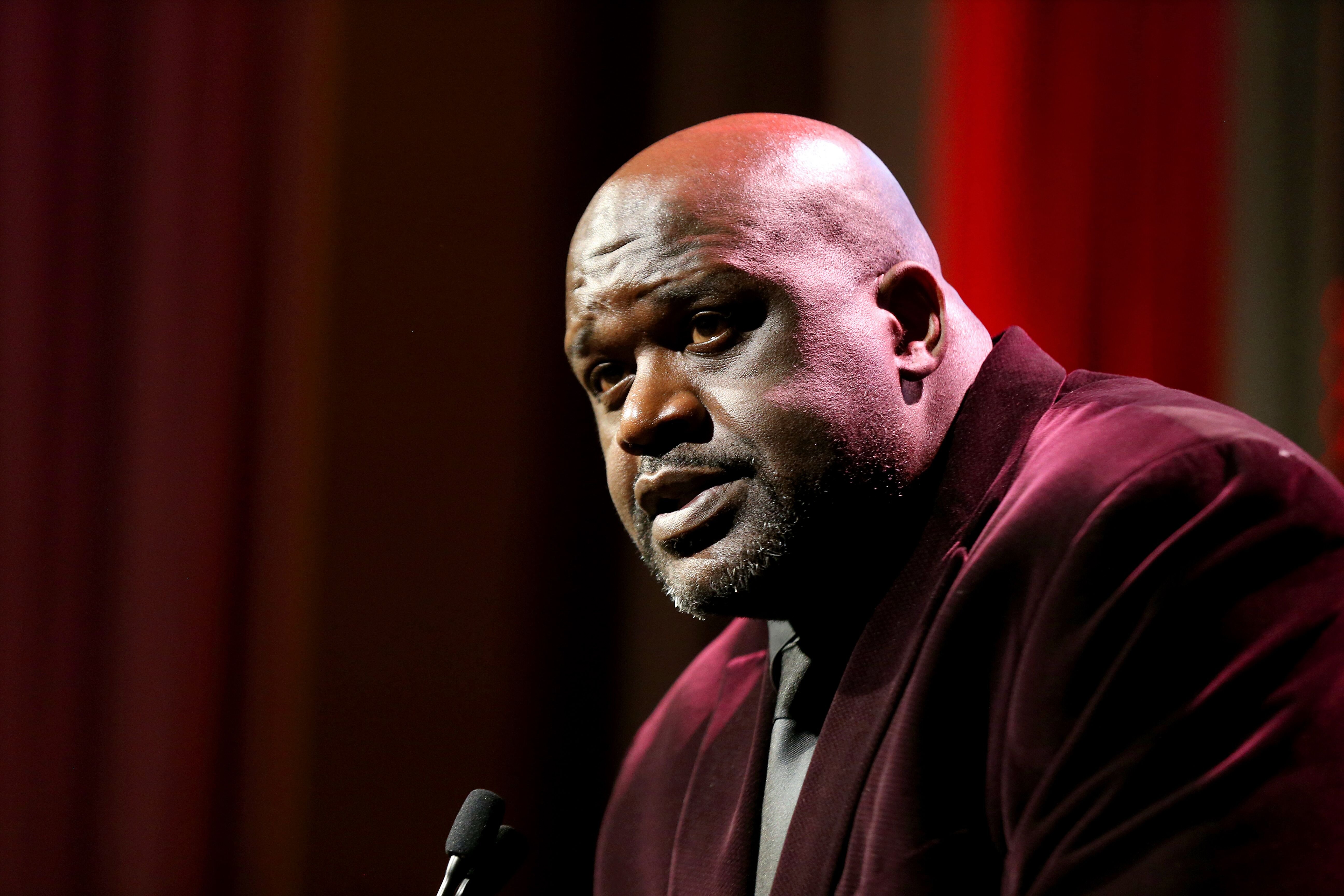 And of course, Shaquille O'Neal honored the memory of his basketball brother and their special bond: "There's no words to express the pain Im going through with this tragedy of losing my niece Gigi & my brother @kobebryant I love u and u will be missed. My condolences goes out to the Bryant family and the families of the other passengers on board. IM SICK RIGHT NOW". 
There's no words to express the pain Im going through with this tragedy of loosing my neice Gigi & my brother @kobebryant I love u and u will be missed. My condolences goes out to the Bryant family and the families of the other passengers on board. IM SICK RIGHT NOW pic.twitter.com/pigHywq3c1

— SHAQ (@SHAQ) January 26, 2020
During an appearance on TNT, O'Neal shared that he hadn't felt a pain that sharp in a while even after the many losses he had experienced in 47 years. 
As reported by CBS News, NBA players have begun changing their numbers, giving up their 8 and 24 jerseys, as a sign of respect for Bryant who played under these numbers. 
Family reaction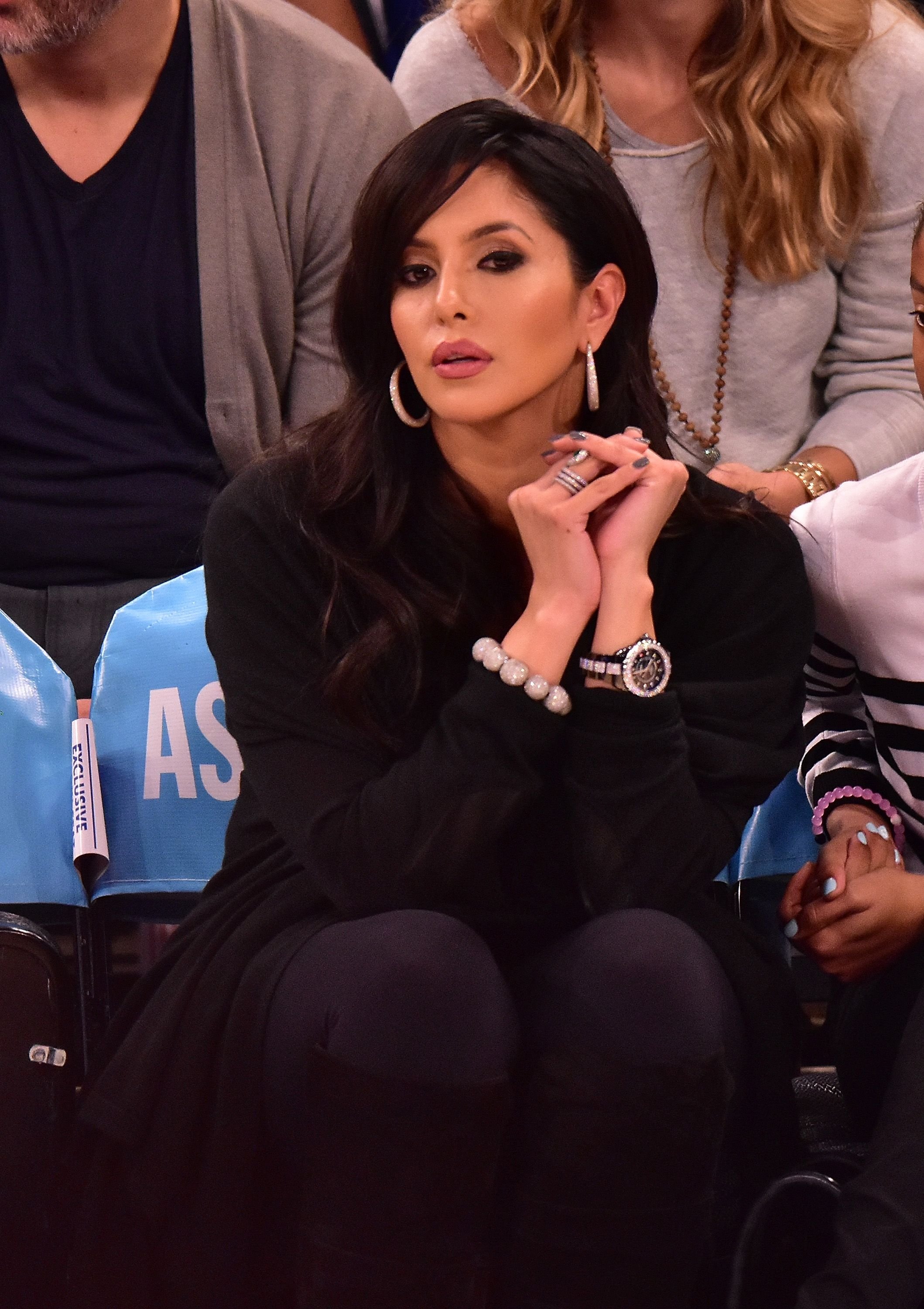 With all the overwhelming emotions we have, it's still impossible to imagine the pain Kobe's family must be experiencing. His wife, Vanessa Bryant, broke her silence on the fourth day after the tragedy in an Instagram post where she thanked millions of people for their love, support and prayers.
Vanessa wrote: "I take comfort in knowing that Kobe and Gigi both knew that they were so deeply loved. We were so incredibly blessed to have them in our lives. I wish they were here with us forever. They were our beautiful blessings taken from us too soon.
I'm not sure what our lives hold beyond today, and it's impossible to imagine life without them. But we wake up each day, trying to keep pushing because Kobe, and our baby girl, Gigi, are shining on us to light the way. Our love for them is endless — and that's to say, immeasurable. I just wish I could hug them, kiss them and bless them. Have them here with us, forever."
She also asked people for the respect and privacy her family needs right now to navigate this new reality. Our thoughts are with Kobe's loved ones during this heartbreaking time.