CSI Cast's Real-life Partners
Over the years, CSI: Crime Scene Investigation has had millions of spectators, and many of its fans stayed with the show for 15 long years! A lot can change in that time, and we want to reveal exactly what has gone on in the actors' private lives. Read on to find out the real-life partners of the CSI cast.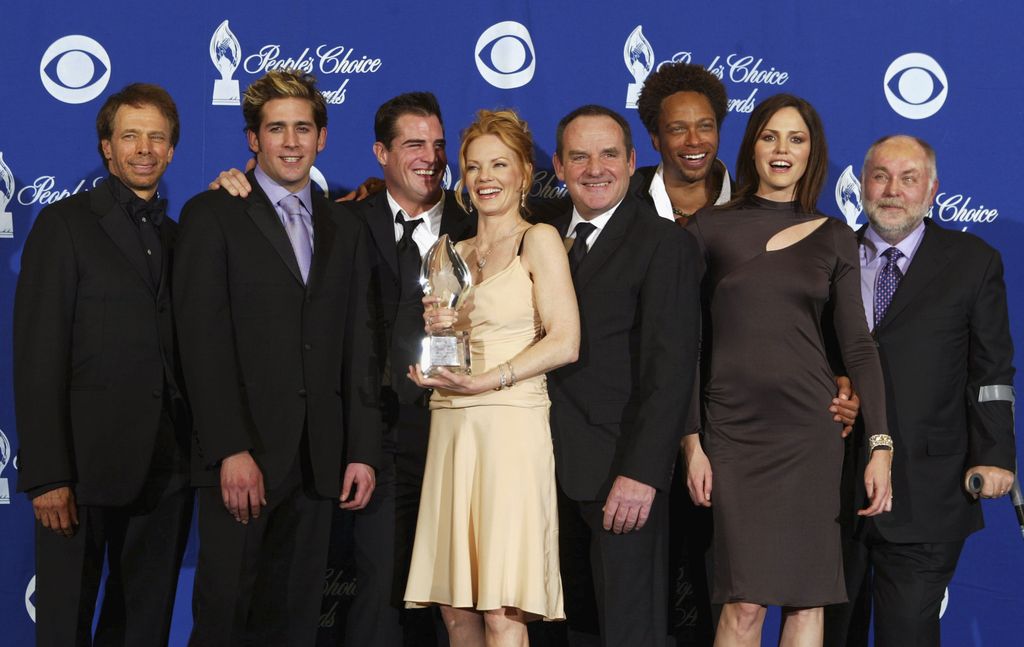 George Eads aka Nick Stokes
---
Kind and soft-hearted Nick couldn't help but make us secretly adore him. That's why he's become one of everyone's favorite characters. Can you imagine anyone else besides George Eads landing this role? Exactly, that's why it's no wonder that after CSI was over, George got one of the leading roles in its reboot, MacGyver.
George Eads and Monika Casey - who starred in Sex Ed with Haley Joel Osment - were married in 2011 but had been together for more than 10 years. Back in 2010, George told US Weekly he was excited to have finally tied the knot:
'I've been with Monika for six years. We're best buds. She just lets me be myself and never nags. I love keeping the ring on her finger to let other guys know she's taken.'
---
But something went wrong and after 4 years of marriage, the couple filed for divorce. Their relationship has become so cold that they had to decide on their daughter's guardianship in court.
As of now, there hasn't been any new info on George Eads' dating life. 
Gary Dourdan aka Warrick Brown
Gary Dourdan has had quite a list of relationships, but only one lady was lucky enough to have him walking down the aisle. The happy bride was Sports Illustrated Swimsuit Edition Model Roshumba Williams. The couple got married and said their vows back in 1992.
---
Unfortunately, just like many other Hollywood love stories, theirs didn't last for a long time. After 2 years of married life, they got divorced and went their separate ways. Dourdan found a new beauty the very next year. He dated Jennifer Sutton from 1995 to 2000. 
Later he dated one of his CSI co-stars, but we'll keep that a secret for now. Keep reading to find out who that was. Perhaps, it's his eyes, or maybe his bright smile that causes the ladies to adore Dourdan. He got into a different relationship shortly after things with Jennifer were over.
This time it was with a woman named Cynthia Hadden. It's unclear how long their relationship lasted, but they did welcome a son together, named Lyric. After their breakup, Gary started dating Spanish beauty Maria Del Alamos in 2008, but the lady reportedly did not treat Dourdan well physically and was charged for it.
---
Things also turned sour with another girlfriend of Gary's, but this time it was he who was doing the ill-treating. Nicole Cannizzaro called the police on him, and he was ultimately arrested for felony battery. In November 2017 Gary was suspected to have finally moved on to another crush, as he was spotted next to a mystery woman. Many fans noted that she didn't look much older than his college student daughter.
Eric Szmanda aka Greg Sanders
Eric Szmanda doesn't reveal much about his personal life. We've only heard about Ms. Bradley, who accompanied the actor at the premiere of "The Rules of Attraction " back in 2002. After 5 years, the couple was spotted together again. However, we have no idea what happened next.
Marg Helgenberger aka Catherine Willows
Alan Rosenberg and Marg Helgenberger first met back in 1984 on the set of the ABC soap opera Ryan's Hope, where Helgenberger was a series regular and Rosenberg had a guest role. They started dating and got married soon after that.
---
However, after 20 years something went wrong, so they separated and then filed for divorce.
"After 19 years of marriage," Helgenberger's publicist had told People shortly before the separation, "Marg and Alan have decided to take some time apart. They love and respect each other and remain committed to their family."
In the search for any details about Marg's current relationship status, we looked through her Instagram page, but didn't find anything interesting except for the totally awesome Dolly Parton challenge! The actress travels a lot, spends time with her son and friends, does sports, and walks her dog, Henry. And also never stops smiling as it seems, so we believe she's got it all.
Paul Guilfoyle aka Jim Brass
---
And our next actor has been happily married for the last 30 years. He doesn't reveal much about his private life, but we found out some details about his wife, Lisa Giobbi. She's quite a famous choreographer and an aerial artist.
Giobbi has created choreography for movies such as What Dreams May Come and Tempesta. Lisa's even got her own theater, the Lisa Giobbi Movement Theater. She and Paul are living in NYC and raising a child together
Jorja Fox aka Sara Sidle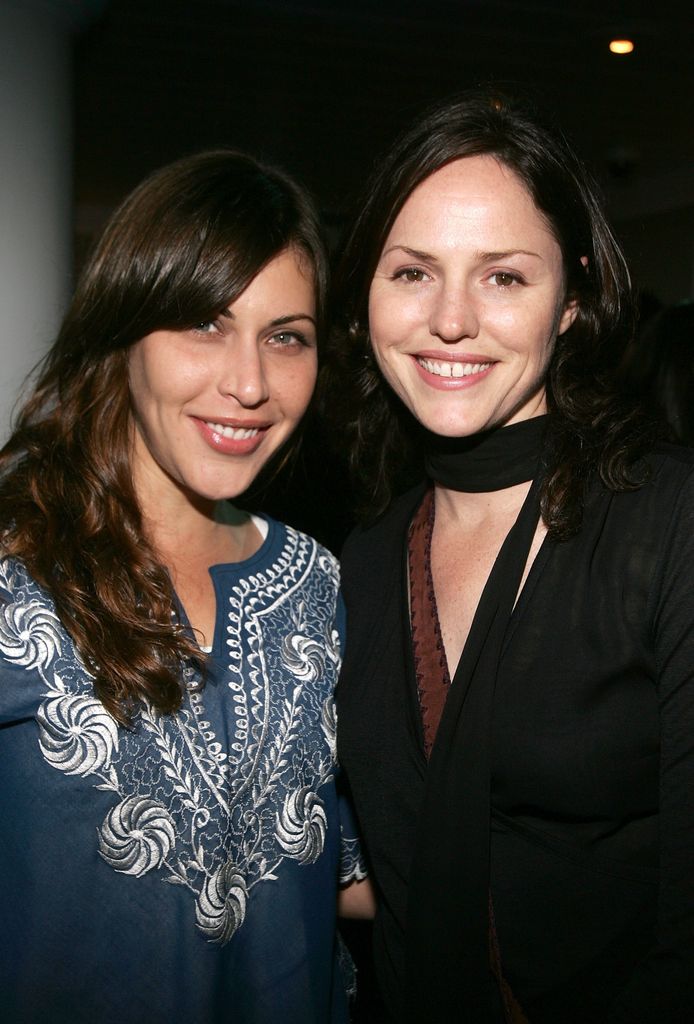 ---
Jorja Fox's personal life is quite complicated. We know about one man she's dated, and that's her colleague, Gary Dourdan. And then Jorja started dating...women! She hasn't officially come out, however, over the last few years she's been spotted in the company of a few beauties.
Her most famous relationship was with Lelah Foster. We couldn't find any information about how long their relationship lasted, as different sources have different details. The couple was so popular, though, that some fans created separate accounts, devoted to Jorja and Lelah. Apparently Jorja Fox is now dating another actress, Kasi Brown.
Wallace Langham aka David Hodges
---
Wallace Langham has already tied the knot three times, but we don't know much about his personal life. Now Wallace is in his third marriage with Melissa Voyagis. The only picture we were able to find is one dating back a few years ago, with Langham and his love at a Britney Spears concert! 
At @britneyspears with my love! #PieceOfMe pic.twitter.com/THN8PlKWl7

— wallace langham (@kingoftrace) December 28, 2014
Before that, the actor was married to Karey Ann Richard, from whom he got divorced in 2012. The reason for their divorce was irreconcilable differences. The actor has even gone to court to obtain full guardianship over their daughter. Plus, he's asking the court not to award his wife any spousal support. 
We don't know the end of that story, but 3 years later he got married to Melissa Voyagis. And we know nothing of his first marriage with Laura Langham, which lasted for 12 years.
Ted Danson aka D.B. Russell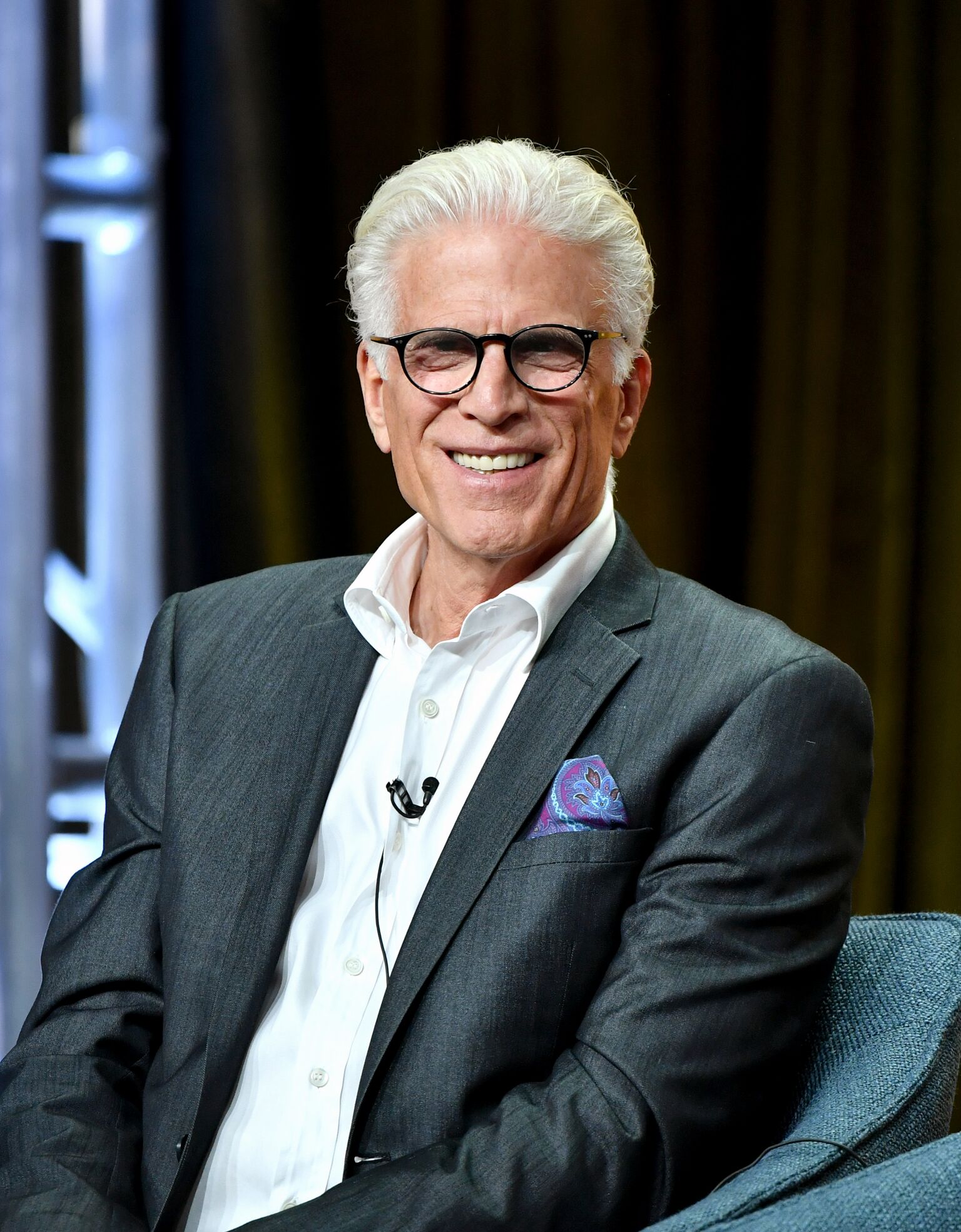 ---
But we have managed to find plenty of information about Ted Danson's personal life. He's been happily married to Mary Steenburgen, who you probably know for her numerous roles, for 25 long years. Ted and Mary had both pretty much given up on love by the time they filmed 1994's Pontiac Moon together.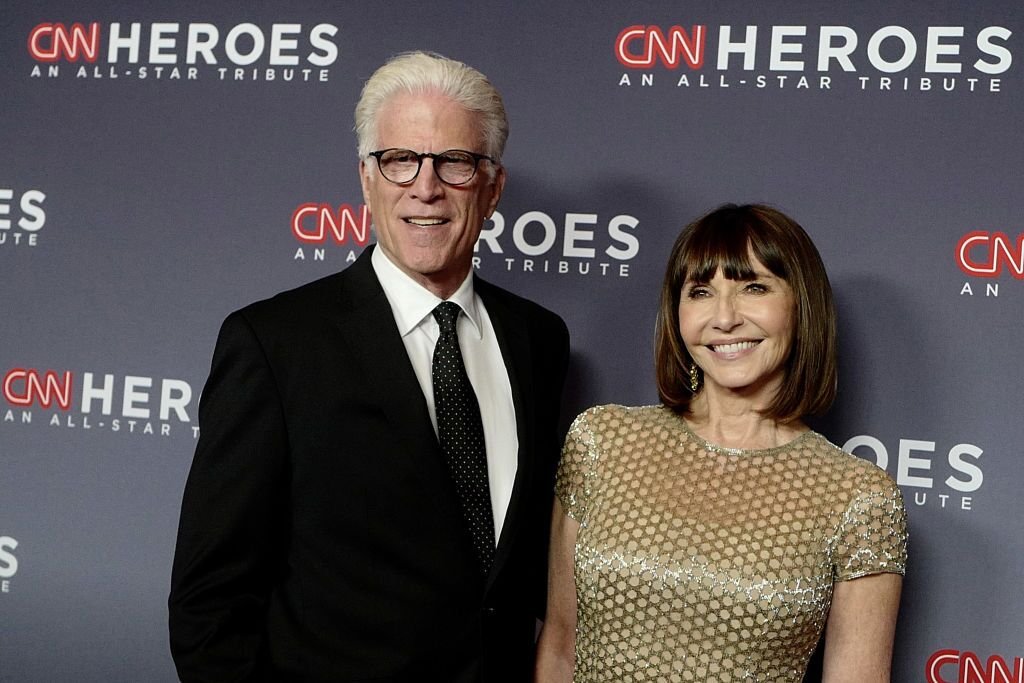 "I announced to all my friends — not dramatically, but very seriously — that I was done with relationships," Mary told Closer this July.
But shooting a 5-hour canoe scene as husband and wife helped them turn fiction into reality.
"We paddled in sync," he remembered. "We went out as friends and by the time we came back, we were in love ... Ironic how life works in those moment. Once you throw up your arms and surrender, a lot of times things come your way."
---

"I'm madly in love with Mary Steenburgen. She's a remarkable human being so I'm just incredibly blessed," Ted Danson told Us Weekly. "It feels like heaven on Earth. If I were to die, I can say, I know what it's like to be loved and to love."
He's not afraid to voice that devotion to her either.
"He does tell me every single day of my life I'm beautiful, and I do know a lot of women live without that," Steenburgen revealed to People.
Archie Kao aka Archie Johnson
---
Archie got married a few years ago to a Chinese actress named Zhou Xun! The couple announced their relationship when Zhou posted a picture of them together on a Chinese social network. And just a few years later they officially became husband and wife. 
Recently there have been some rumors about their relationship falling apart because of Archie not writing a traditional happy birthday post on his wife's birthday. We don't believe those rumors, though, as not everything is measured by social media posts. 
Although the American-born Chinese actor didn't direct any birthday wishes to Zhou Xun, his update was a message promoting a charity event his wife had taken part in. He posted a picture of the event and wrote:
"Thank you for making this world an even better place. Thank you, respect!" 
And that just confirms our thoughts.
Elisabeth Shue aka Julie Finlay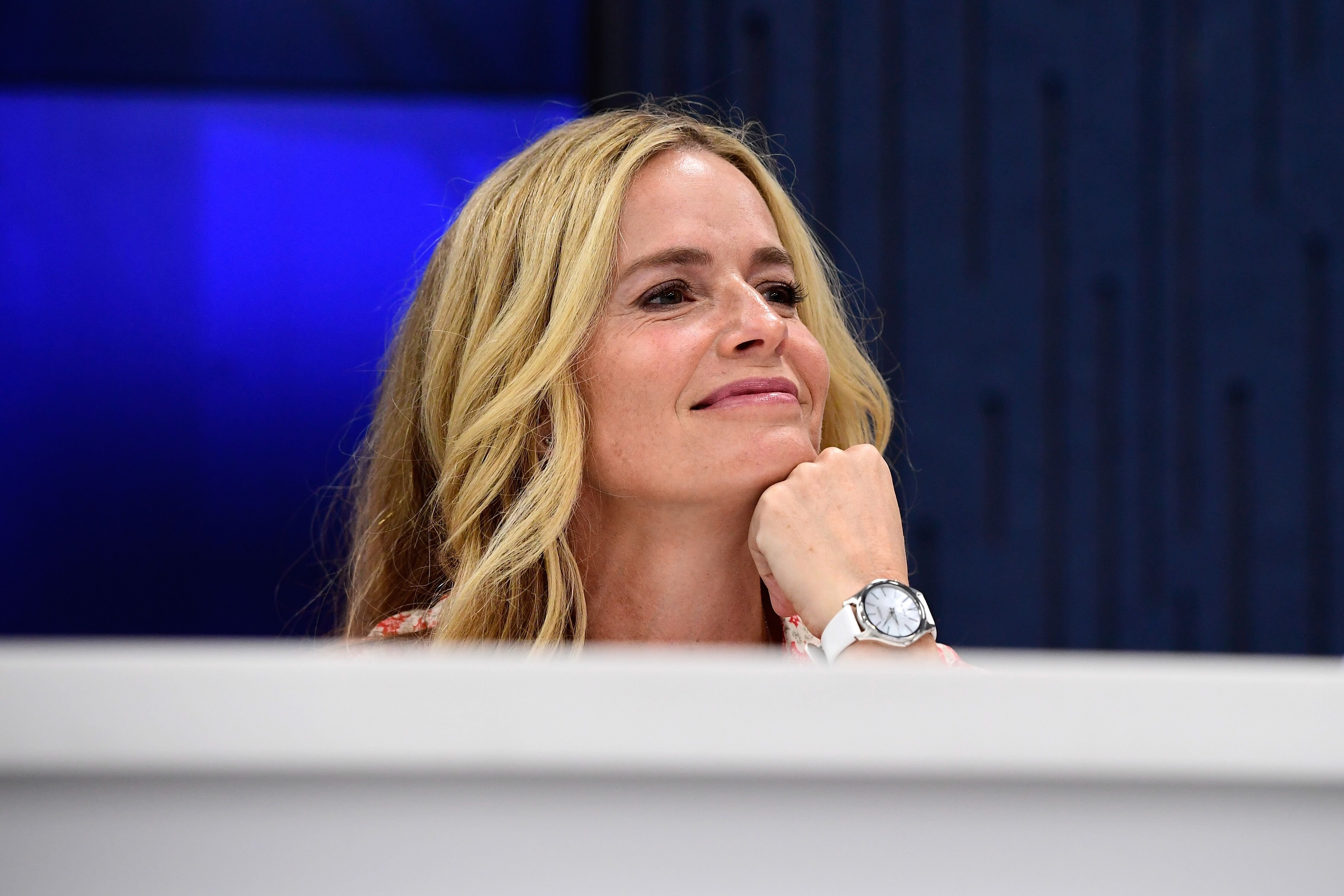 ---
Elizabeth is mostly known to the public as a movie actress, not as a TV one. Before CSI she was famous for her roles in quite serious films, before she joined the cast as Finlay, the newest CSI, who just finished anger-management classes. She's been happily married to Davis Guggenheim for 25 years.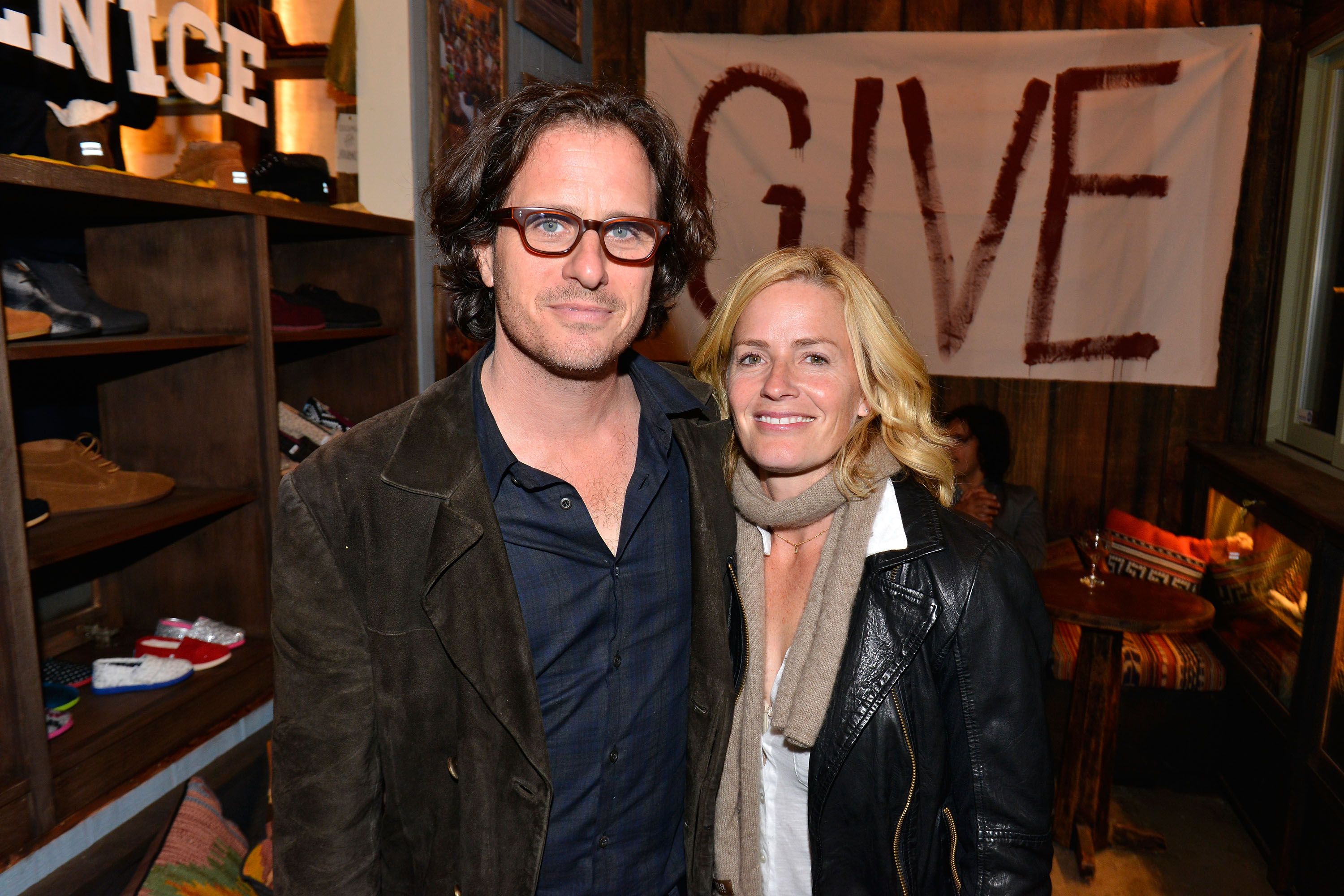 And they're raising three children together. Her priorities have often shifted between her family and career, especially when the children were younger. It seems that she doesn't regret anything. 
She has said in an interview,
"Whenever I get down Davis always reminds me that our family has always been my major choice and that you have to accept you're not going to be as successful as you might have been when that's your focus".
Laurence Fishburne aka Raymond Langston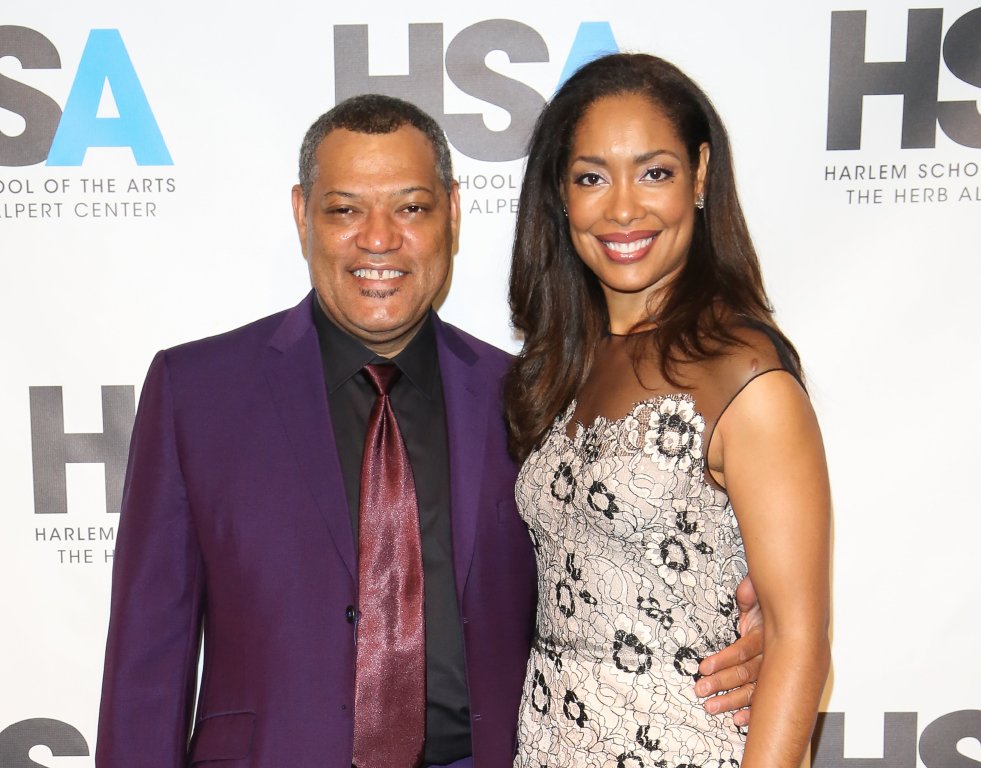 ---
Laurence Fishburne got divorced from Gina Torres a few years ago after 14 years of being together.
"With heavy hearts, Laurence and I quietly separated and began the dissolution of our marriage in the early fall of last year," Torres told Us in a statement. "There are no bad guys here. Only a love story with a different ending than either one of us had expected."
There have been very sinister rumours that Fishburne was actually initially caught up in the middle of a sinister affair with Bronwyn Anne Moylan. The two seem to now be comfortable seeing each other.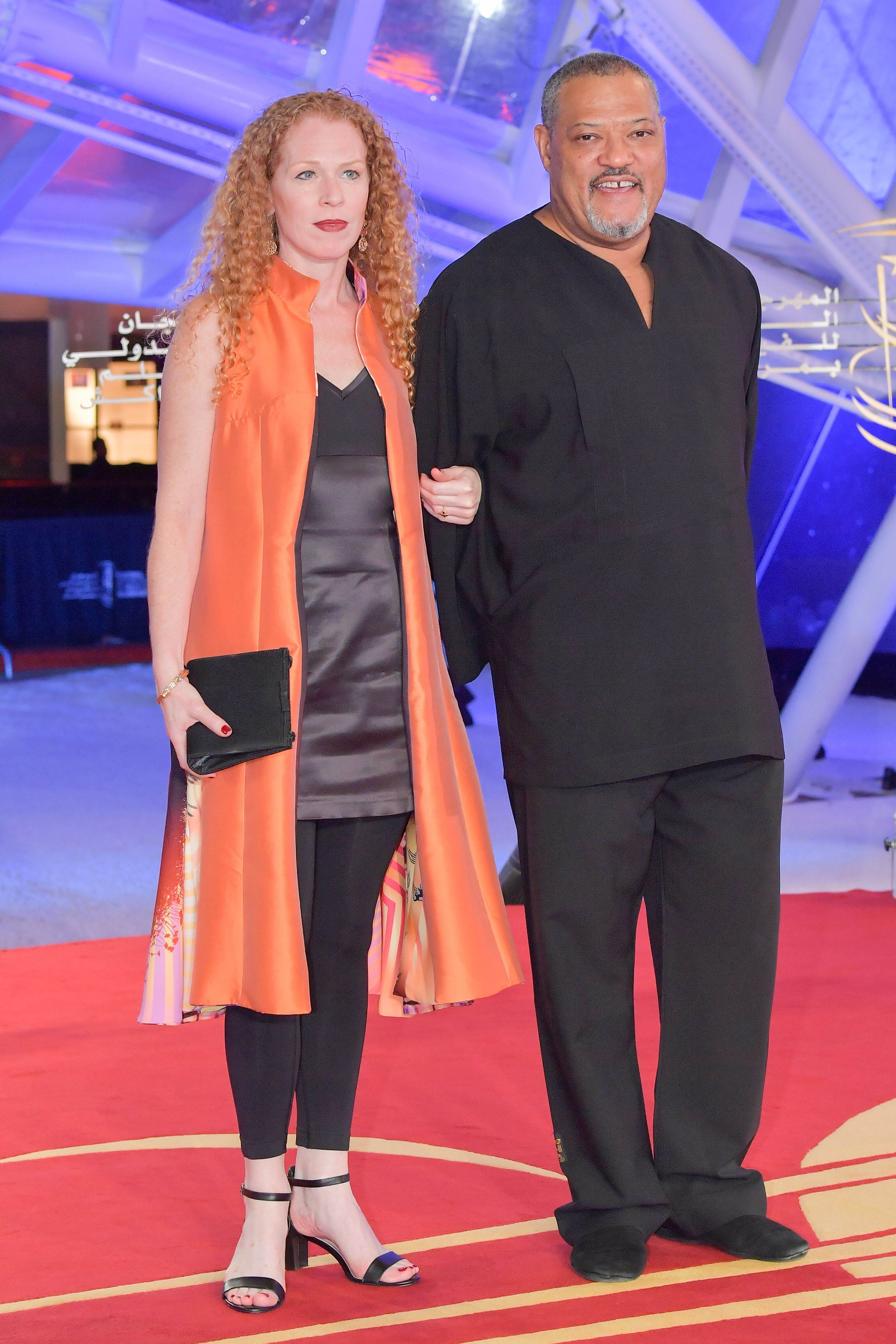 ---
At least his previous relationship ended amicably, as the statement continued, 
"Happily, our family remains intact and we will continue to raise our daughter with love and joy and awe. As well as raise each other up with respect and love and the continued understanding that we're in this together, if not side by side," the statement continued.
Days before confirming their breakup, Gina was spotted kissing another man. So we can only guess what really happened there.
William Petersen aka Gil Grissom
William Petersen initiated the role of iconic "CSI" protagonist Gil Grissom when the CBS series aired in 2000. Mr. Petersen hasn't appeared on screens for a few years, so we think he's enjoying his family life. Petersen famously left the show in 2008 - at the height of its success - to nourish a forgotten theatre career. And though Ted Danson came on board to lend some leading-man gravitas, many fans felt "CSI" was never the same.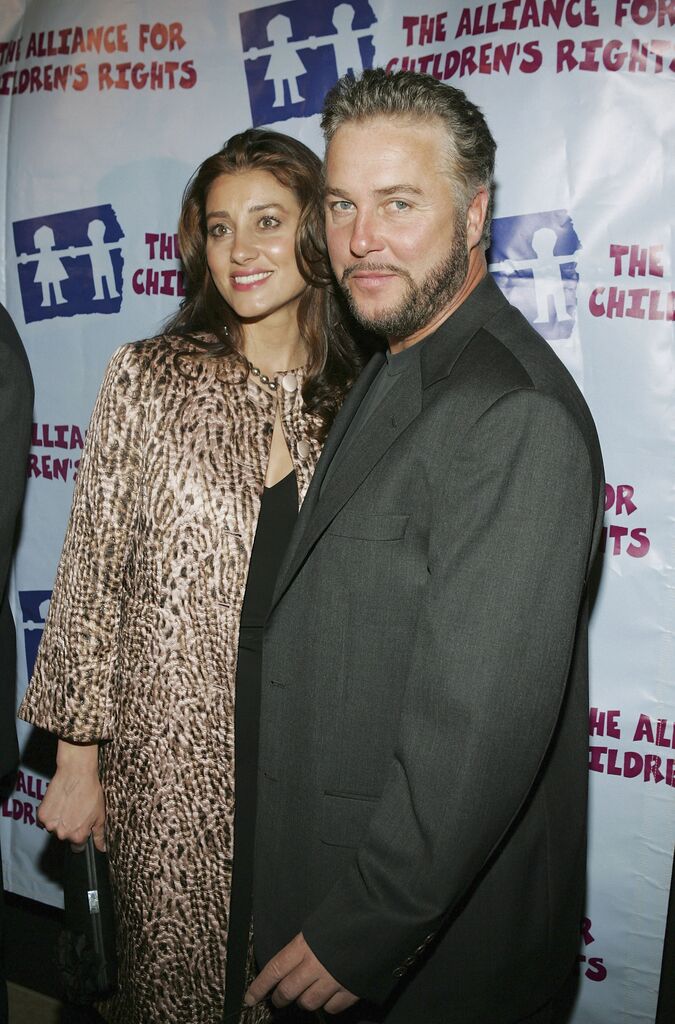 ---
William and his wife are raising 8-year old twins. This is the actor's second marriage, and it seems, he's finally happy. William had been married to his first wife, Joanne Brady, for 7 years, and they had a daughter named Maite together.
She herself is already a mother of two sons who are much older than the twins! So William is not just a father of three, he is also a grandfather.