The Good Doctor: Real-Life Wives and Girlfriends
The Good Doctor is on its 3 Season and it's time to reveal some details from the private lives of the show's cast. 
Which actor adopted a child? Which actress did not want a wedding, yet got married to the woman of their dreams? And is it true that Dakota Fanning broke Freddie Highmore's heart? We're ready to tell you all about our beloved actors' partners and families! 
Nicholas Gonzalez as Dr. Neil Melendez
In the show trouble always find this doctor but Is it the same for him in real life? Fortunately, not! However, it took Nicholas Gonzalez a long time to meet the love of his life! We have not heard anything about his relationship for a while, besides the fact that the actor used to date Regina King.
We don't know when and how Nicholas met his wife, Kelsey Crane, but back in 2012 the two already were posting pictures of themselves together on Instagram. Perhaps, they would do the same even before that, but IG was only becoming popular back then!
In 2016, he got married to Kelsey at a luxurious wedding ceremony with more than 200 eminent guests invited! A year before that the couple got engaged in Italy and had their wedding in true Italian style. In an interview with People, Nicholas Gonzalez said that Italy is a significant part of their love. The actor also revealed that they want to have children, "It's all about building a family," he says. "We're ready and excited!"
Their dreams quickly became reality, and a year after, they welcomed their daughter, Ever Lee Wilde Gonzalez. On his Facebook page, Nicholas Gonzalez said that it was the best day of his life. And then later in an interview with People, he revealed that he's expecting some sleepless nights. And apparently, the couple aren't scared of the challenges! 
"We are so in love with our new, little person. She is the best thing — ever!"
Ever Lee Wilde is turning 3 soon, and her parents seem to be crazy about her. Just take a look at these cute pictures that Nicholas posts on his IG page!
Will Yun Lee as Dr. Alex Park
This character had to go through a divorce and then a reunion with his wife. It sounds rather complicated, and fortunately, it's not the same for Will Yun Lee! The actor had been dating his wife, Jennifer Birmingham, for more than 4 years until they got married at a fancy ceremony with 200 guests!
"The best moment of our wedding was having everyone we love in one place at the same time, sharing our day with us," Lee told PEOPLE.
Three years later the couple welcomed their son Cash, and everything seemed perfect until in a few years child was diagnosed with a rare blood disorder. Cash had a few urgent surgeries and is now leading a healthy life.
Lee said his son's health scare took an emotional toll on the entire family: "A situation like this literally affects every crevice and crack of your livelihoods, of your relationships." 
Lee says the only reason why they managed was because he and his wife kept supporting each other! It is no surprise that The Good Doctor became such a special show for him.
"It was a situation where we were in the hospital as my son was having brain surgery. We came home in recovery. We turn on the TV and there was an episode on with one scene we started crying because it was about Shaun dealing with this one kid." shared Will Yun Lee in the interview for TVInsider
Back then he turned the TV off, but 4 or 5 months after he landed a role in the show. It seems as if fate took over!
Jasika Nicole as Dr. Carly Lever
Admit it, weren't you just touched when Sean asked Jasika out? We were too! The actress's life story will make you love Jasika Nicole even more! This actress isn't ashamed of calling herself queer and keeps telling other LGBTQIA members about her activism, her road to marriage, and love, of course.
"I grew up poor in the deep south with parents of different races," - tells Jasika
Jasika never dreamed of a wedding, either in her childhood or in adulthood. The whole idea of a wedding just seemed weird to her, as the government wouldn't approve of her love for women. Moreover, even though her parents lived together for a long time, they were never officially married and the actress got her last name from her mother.
So when Jasika Nicole started dating Claire Savage, she never thought they would ever get married. Three years into their relationship, the girls got a domestic partnership in NYC for security purposes. But then Jasika landed a job in Vancouver. And they soon discovered that the document meant nothing anywhere outside of New York, and that troubled the actress, as even though she never wanted a wedding, it was important for her that she had the same rights as other couples.
After moving to California, the couple decided it was time to register their marriage that would not only be legal in their state but around the country as well. The lovebirds told no one but their closest family members, and most people found out about their marriage only after it had already happened.
Despite the fact that Jasika never wanted a wedding, this day became one of the happiest in her life and she cried out of happiness at her own wedding. Now the actress is sharing her experience with fans and is eager to help people in the same situation.
In an interview with advocate, Jasika said that people often write to her asking for advice: "One woman wrote me and said that her daughter had come out to her and she had a really hard time with it. This was a black woman. You don't see that many black queer women in media, in television or film".
This woman said she was afraid that her daughter wouldn't be happy or safe. Jasika supported the woman and said that everything would be alright. Isn't that cute?
Antonia Thomas as Dr. Claire Brown
If you watched Misfits, you probably wouldn't be surprised if you found out that this actress had often been rumored to be dating Iwan Rheon. However, it's most likely a fan-made theory as the two never confirmed their relationship.
Antonia Thomas had often been very secretive about her love life, and when she mentioned a boyfriend in an interview with Paste back in 2016, she never mentioned his name.
"I'm very open with my friends, my family and my boyfriend. If I need to work through something, then I'm going to talk about it."
Although she didn't say a single thing about her boyfriend, her IG said it all! The person she mentioned in the interview could have been Michael Shelford, a London-based photographer, who the actress posted plenty of pictures with.
We can only guess who the actress is dating now, but Antonia did say something interesting in an interview with Coveteur. When asked about her role in The Good Doctor, Antonia Thomas revealed that she isn't used to pilot episodes that the USA just can't do without.
It's completely different in England, and she kept avoiding her role in the pilot of The Good Doctor, as she had been told it would be very difficult. Then one night when Antonia was at a bar with her girlfriend, she got a call from her agent who said she had an audition the next morning. The actress didn't even finish the cocktail and went home to learn the lines. But we have no idea who that mysterious girlfriend she mentioned is. 
Hill Harper as Dr. Marcus Andrews
This actor isn't married but that doesn't mean that he is single! In an interview with People, Hill Harper said how he had made the greatest decision in his life. The actor had always wanted to become a father, but being a parent always seemed to be part of marriage, which HIll was never a part of.
Back in 2015, the actor felt that he was ready to become a father. Hill Harper got in touch with an adoption attorney, and a few months later he was informed that a woman who is ready to give her baby for adoption is going to give birth soon.
Although the actor was shocked that everything was going so fast, talking to the biological mother brought him back to the Earth: 
"I really felt like it was God telling me to do it," he says. "And I'm so glad that he chose me, and [Pierce's mom] and God and the universe chose me."
When his son Pierce was born in December of that very same year, Hill Harper was in the same room and even cut the cord! According to him, deciding to adopt was one of the scariest decisions of his life, but looking back he doesn't regret anything.
Being a single father never was one of his plans, but it became one of the best decisions of his life. And he is not alone - he gets a lot of help from his parents and his girlfriend! 
"Until the last 18 months, I'd never changed one diaper in my life, and now I've changed thousands," he laughs. "I've gotten pretty good at it!"
Who is the girlfriend that supports this single father? Apparently it's the composer Chloe Flower, who Hill has been together with for 8 years already, despite their 20-year age difference!
However, we cannot be too sure of that as the two have never officially confirmed their relationship and only appeared together a few times. Anyway, we are happy for this single father and still can't get over the cute pictures of Pierce and Hill!
Freddie Highmore as Dr. Shaun Murphy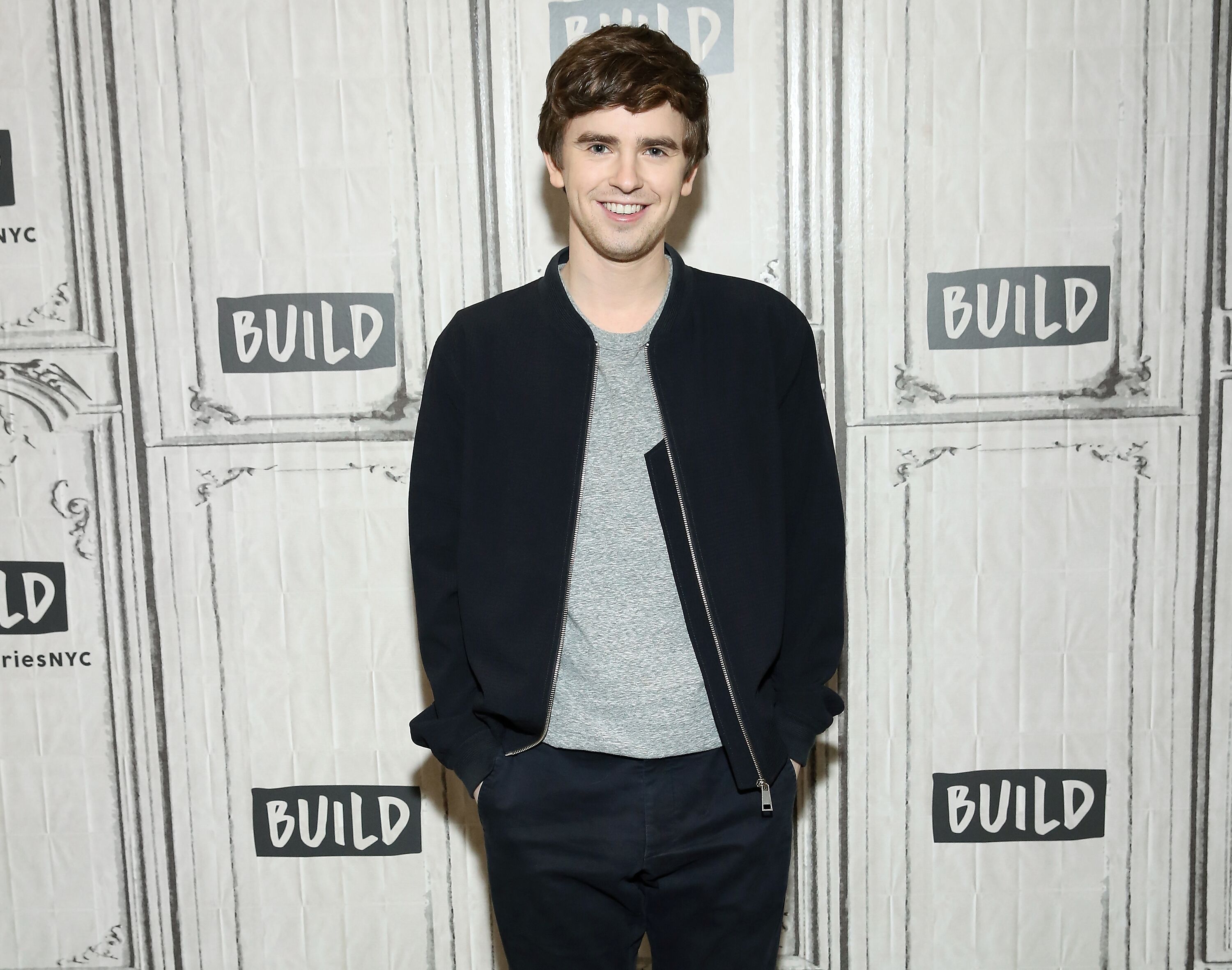 Well, how could we not include everybody's favorite to this list? Freddie isn't a fan of social networks but despite this fact, his history with girls can surprise you! 
The first time people started talking about his personal life was back in 2006 when he was rumored to have an affair with his Spiderwick Chronicles co-star Sarah Bolger. Back then he was only 15. while Cape turned 16, and their relationship lasted for three years. Neither of them ever spoke about the reason for their break-up. and they never gave any official confirmation either.
Soon after their break-up, Freddie Highmore got the press's attention again, as he was spotted on a date with Dakota Fanning. The two broke up the same year and we didn't hear a thing about their relationship for quite a while.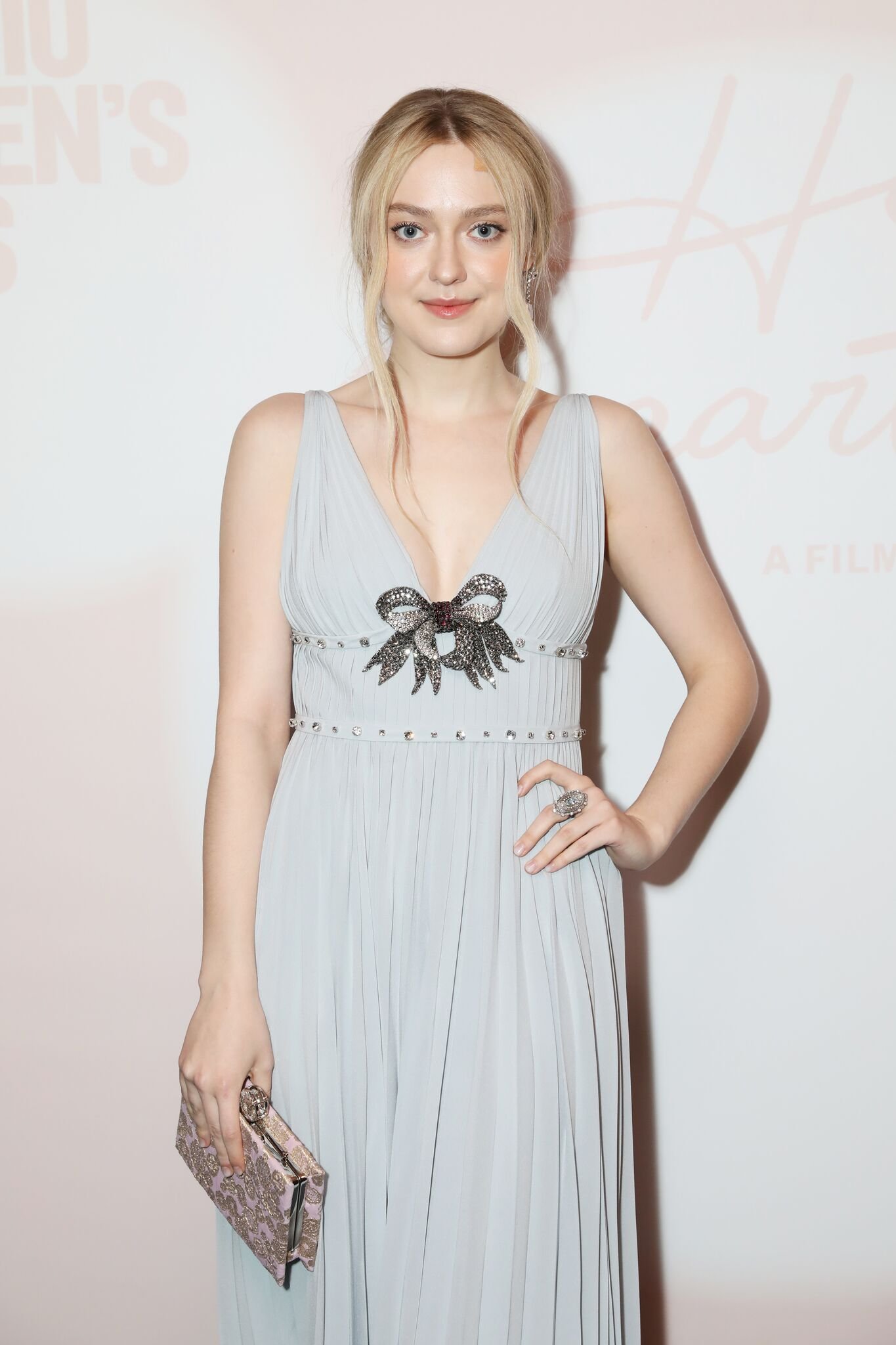 But 7 years after that relationship he was rumored to be in a relationship with actress Abigail Breslin, who we know from Little Miss Sunshine. Neither of the two confirmed anything either as well, and soon after that Abigail posted a picture of her kissing another man!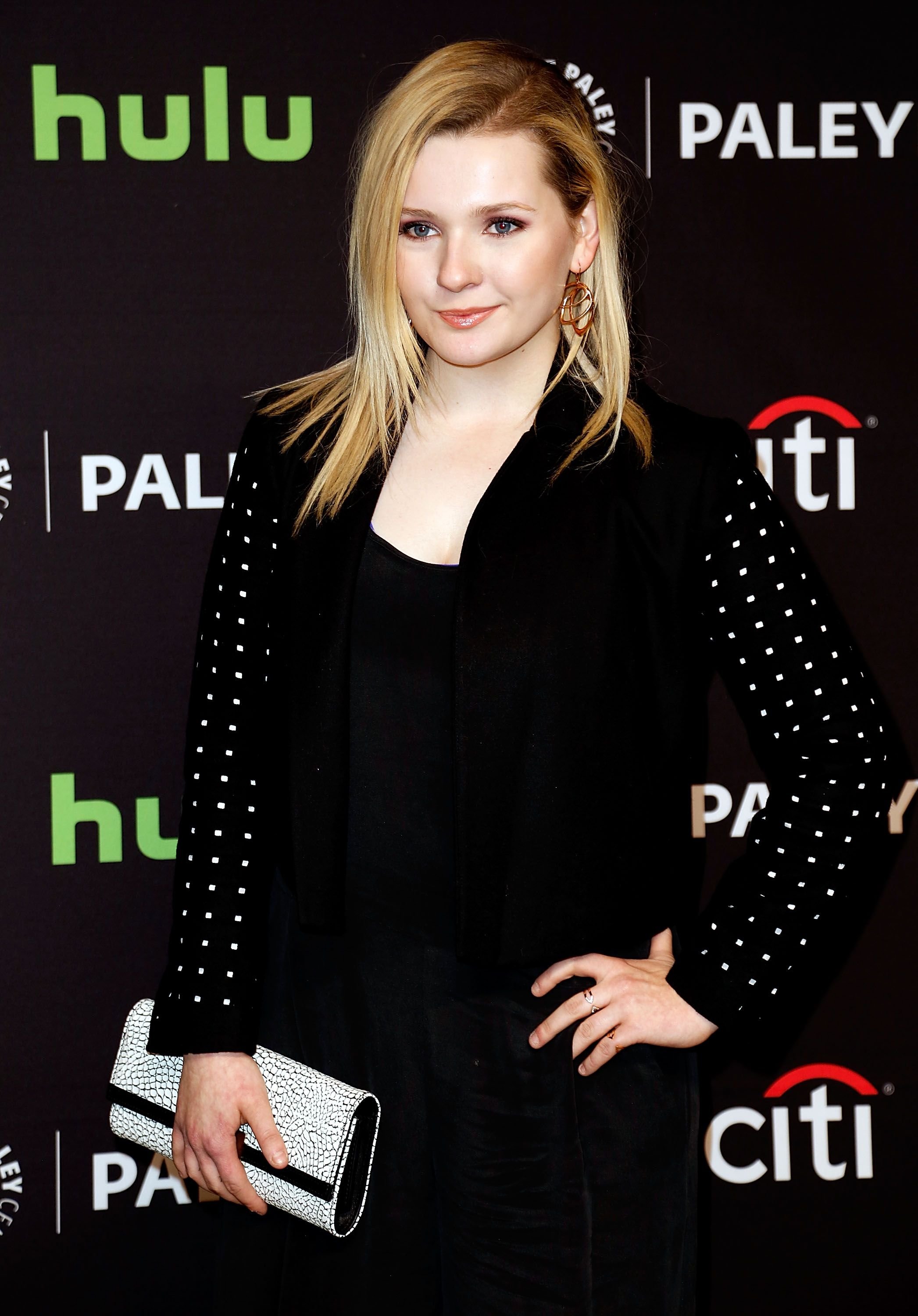 Nobody knows what's going on in the actor's love life. The scandalous newspaper Star released an article a few years ago, in which they wrote that Freddie had been single for almost 9 years, as that relationship with Dakota Fanning broke his heart.
Of course, you shouldn't believe those rumors, as the actor himself never spoke of his own relationships nor did he ever mention any names of his possible girlfriends. We just hope he's doing alright and is happy!