Destiny of 'Silver Spoons' Cast 4 Decades Since Famous Sitcom Release
"
Silver Spoons
" kept fans hooked for five seasons on TV. The show ran from 1982 to 1987 and brought the antics of adorable Ricky Stratton and his wealthy "kid at heart" father, Edward Stratton III to audiences everywhere. It had a stellar cast, here is a look at the cast more than thirty years after the show ended.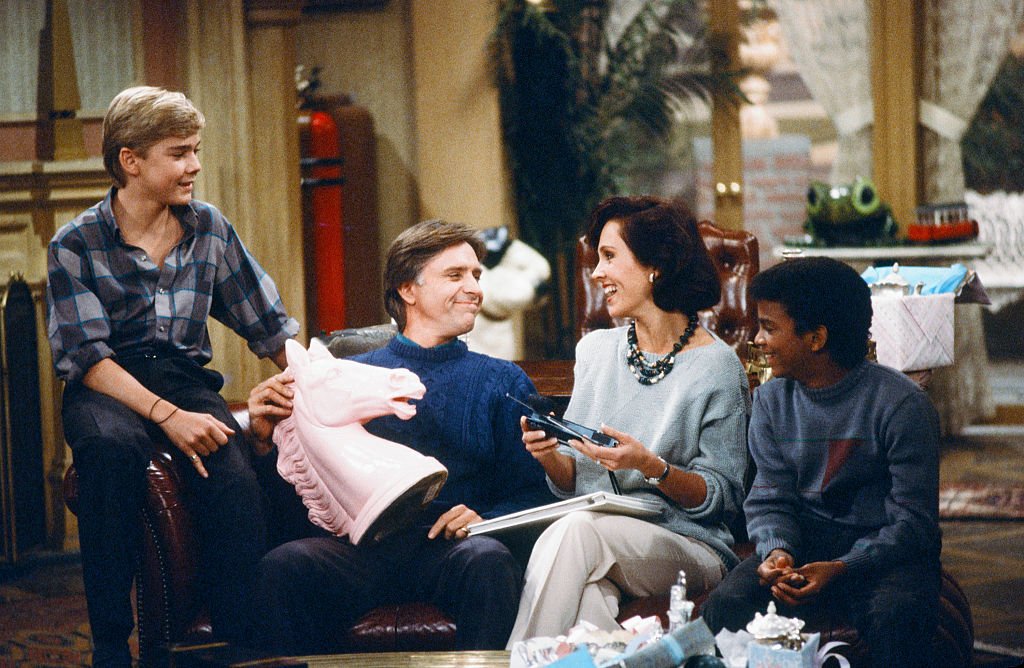 ---
RICKY SCHRODER AS RICHARD "RICKY" BLUEDHORN-STRATTON
Schroder made his acting debut at the age of 9 in the boxing film "The Champ." The role bagged him a Golden Globe Award for Best New Male Star. He went on to star in a few minor films and landed his big break as Ricky Stratton on "Silver Spoons."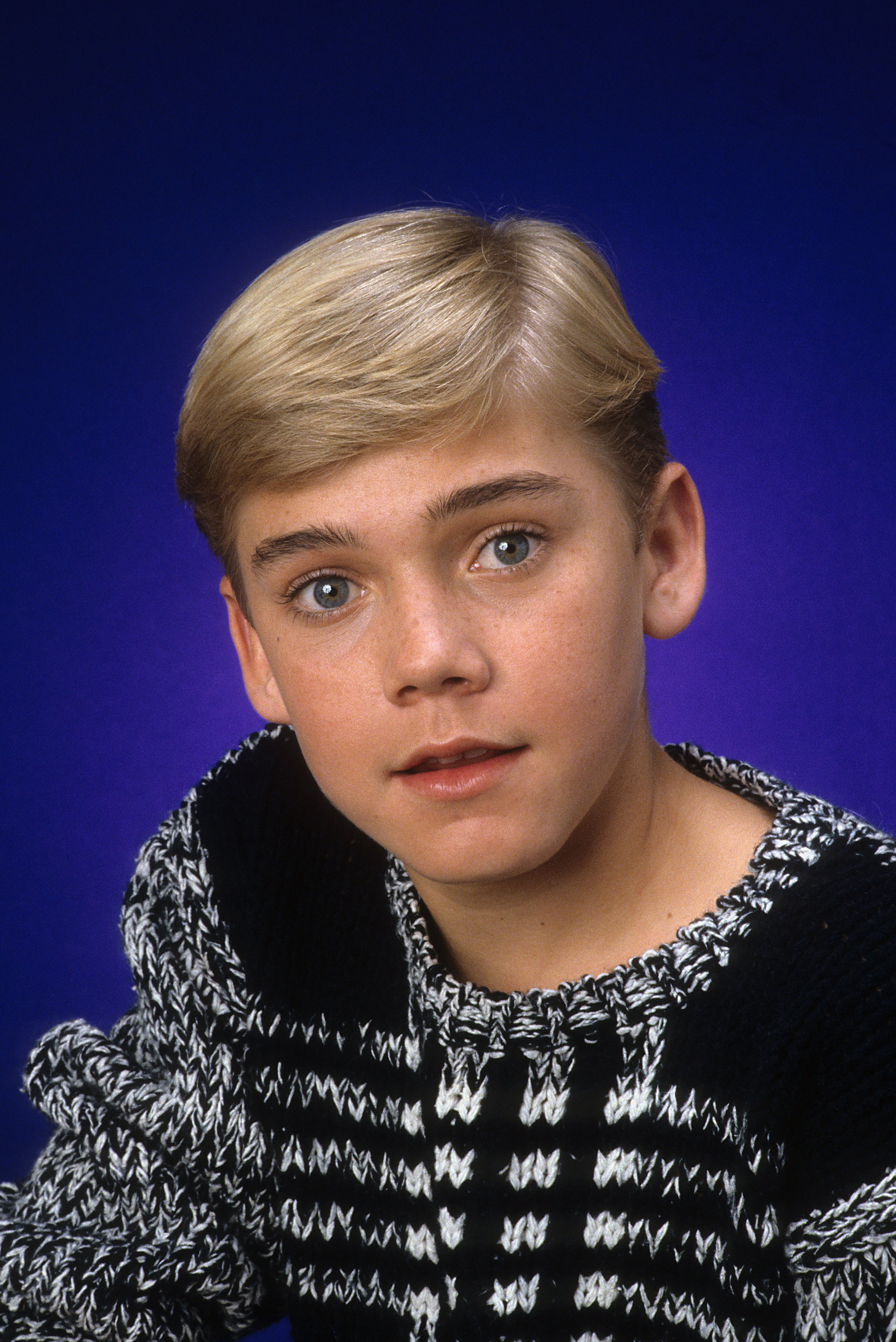 ---
Rick Schroder went on to act in more serious TV roles in shows like "NYPD Blue" and "24." In 2003, he returned to comedy with an appearance in "Scrubs" and made his directorial debut with the 2004 film "Black Cloud." His latest project saw him write, direct and star in "Wild Hearts."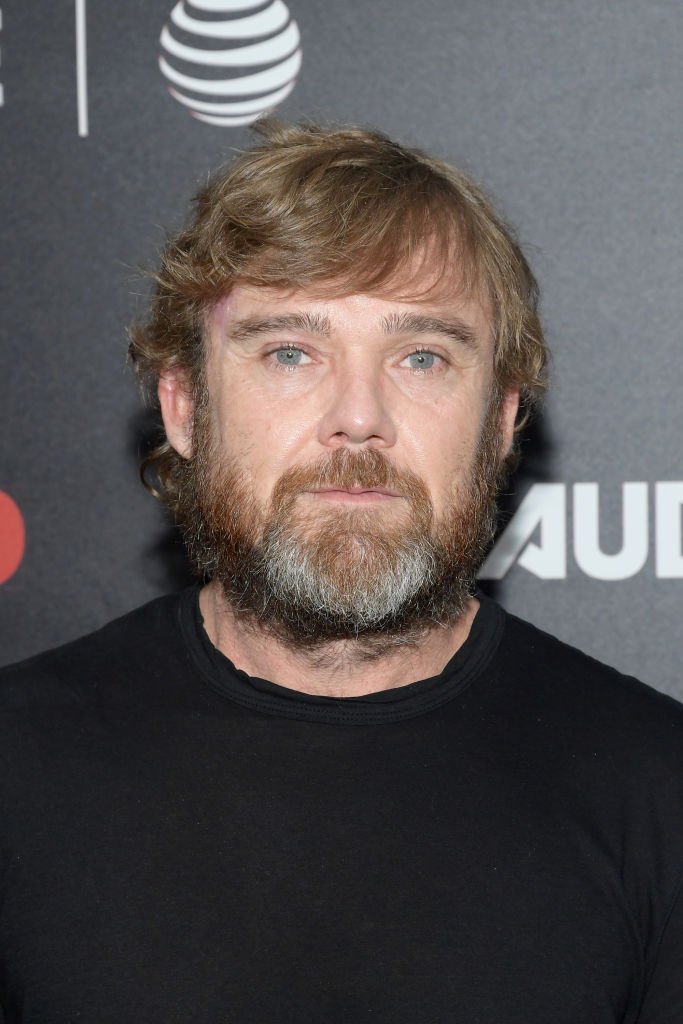 ---
ERIN GRAY AS KATE SUMMERS STRATTON
Following a successful modeling career, Erin Gray went on to star in a few films and TV shows. She starred in the sci-fi series "Buck Rogers in the 25th Century" and landed the role of Kate Summers on "Silver Spoons." 
---
Before joining the cast of "Silver Spoons" she had already racked up 15 acting credits and was quickly making a name for herself at the time. This made her a great addition to the cast and boosted their profiles. Her character was the secretary/love interest of Joel Higgin's character.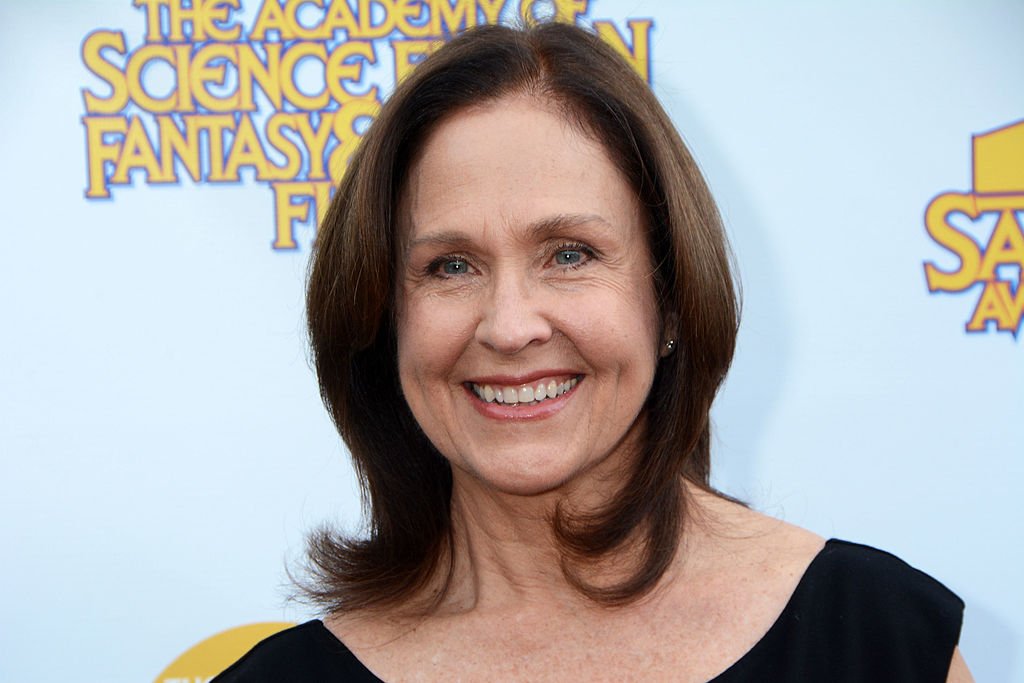 ---
On Today, where the cast of the show came together to reminisce, Gray shared her amazement with how her character's role progressed. She was originally supposed to have a small role but eventually, Kate went from secretary to step-mother, to CEO of Stratton's company by the time show had ended. Gray joked that "Kate slept her way to the top".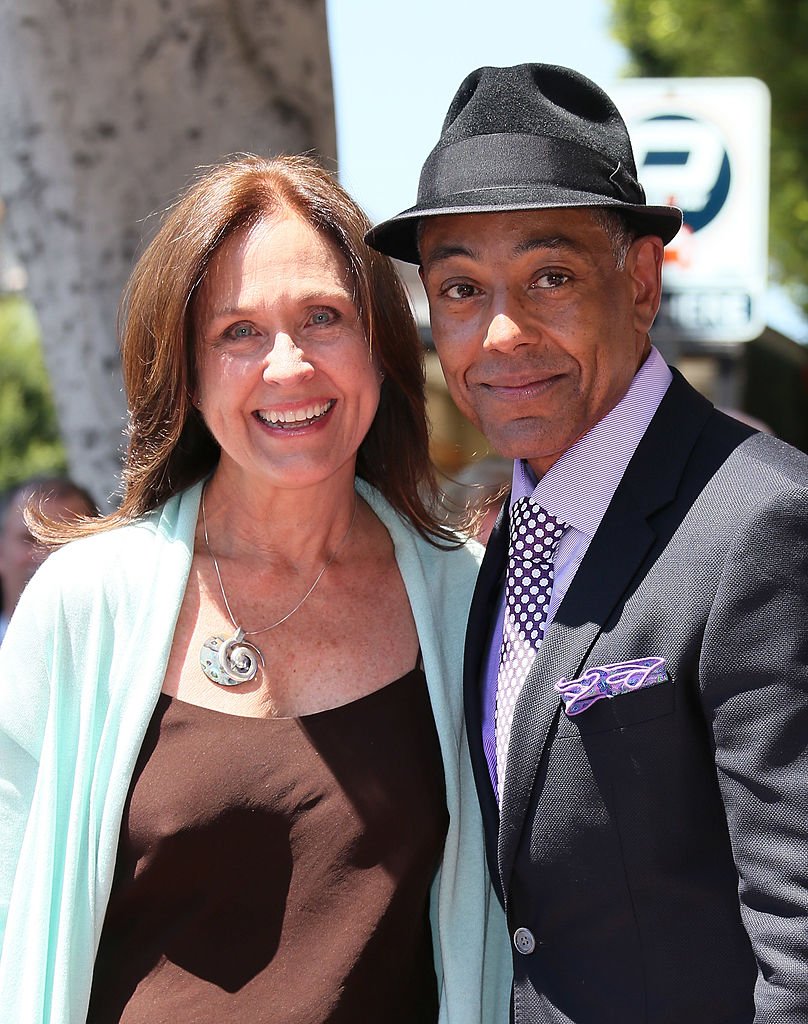 ---
After "Silver Spoons," Gray went on to star in a handful of sci-fi and horror movies including the "Friday the 13th" franchise. She then left the industry to become a Tai Chi instructor and casting agent. In recent years she's had sparse outings on the television and film. Most recently seen in Mystery Science Theater 3000 television remake.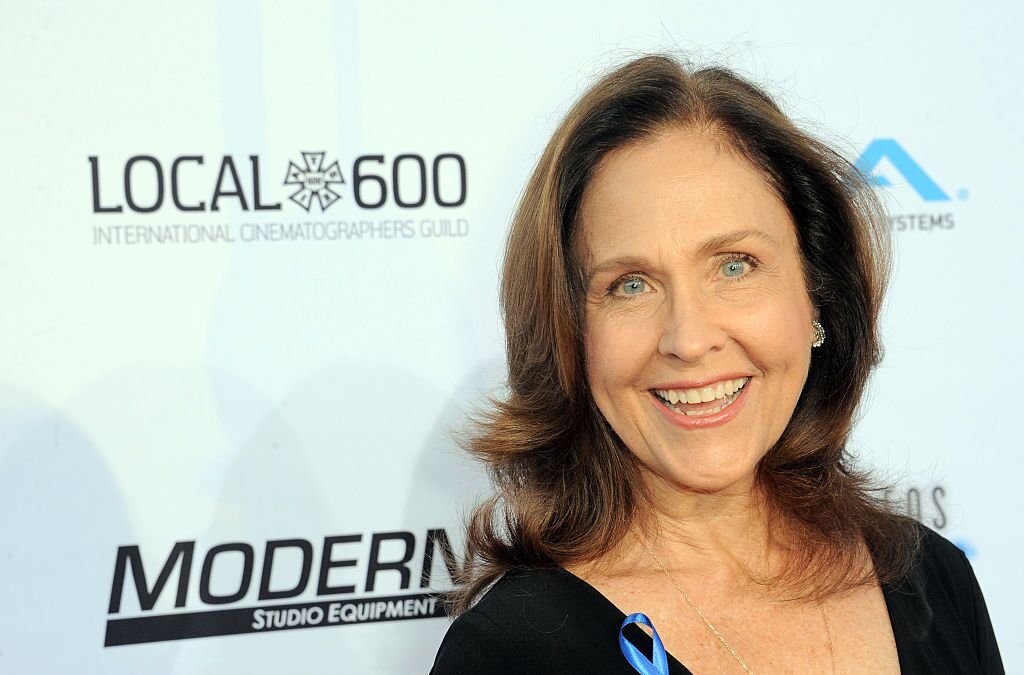 ---
JOEL HIGGINS AS EDWARD STRATTON III
Before pursuing a career in acting, Higgins studied advertising at college and later worked in public relations. He went on to become known as a TV and Broadway actor after landing roles in "Silver Spoons" and "Best Of The West."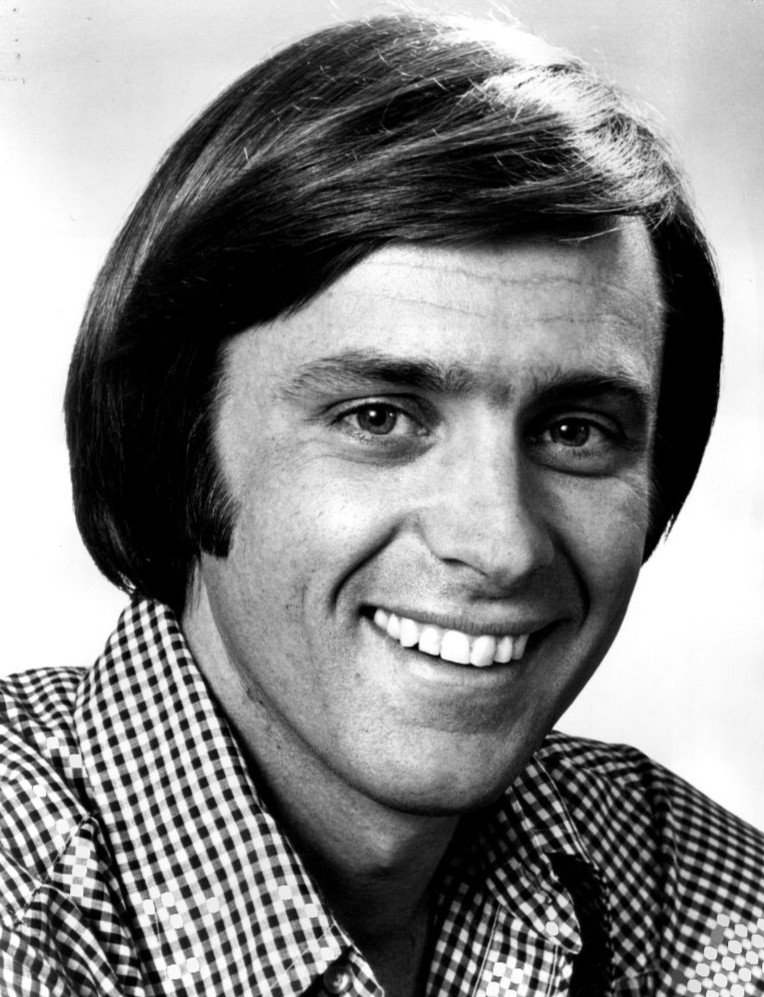 ---
Joel Higgins also wrote numerous Musicals and over 100 commercial jingles and theme songs. He was also in the first touring company of "Grease" and has starred in many regional and stock musicals and plays around the country, including "Brigadoon", "Showboat", "Kiss Me Kate", " Guys & Dolls", "The Music Man" and "Side by Side With Sondheim".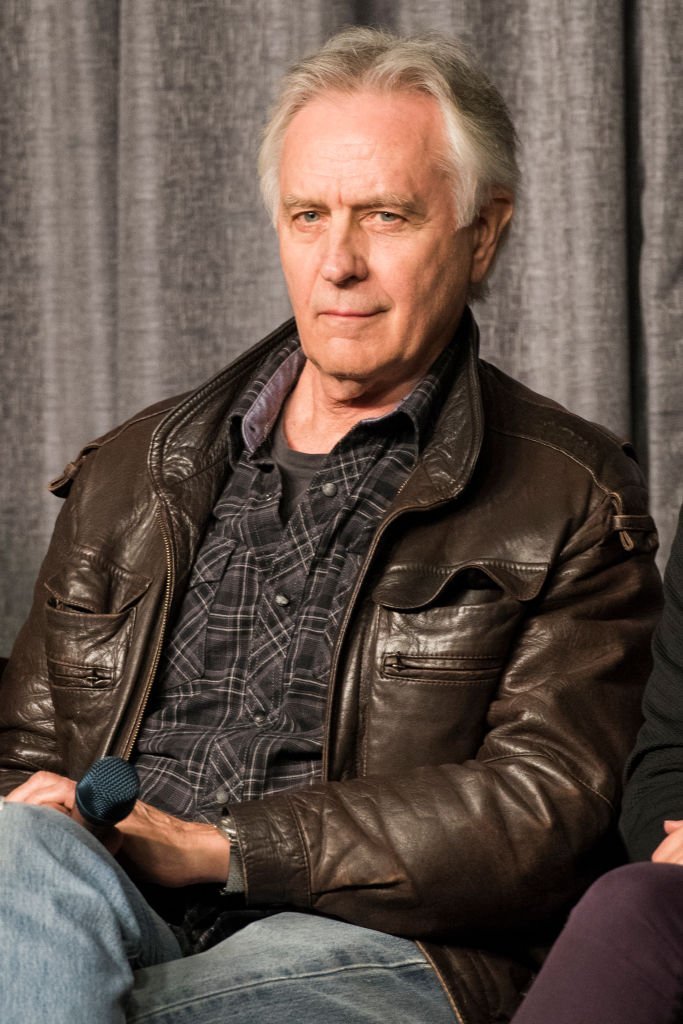 ---
Before appearing as Stratton on 'Silver Spoons', Higgins had also acted in several episodes of 'Search for Tomorrow', 'Salvage 1', He was also an army veteran. In 1968 he enlisted and was deployed to Korea, this is probably why he was so good a playing a great father figure people looked up to.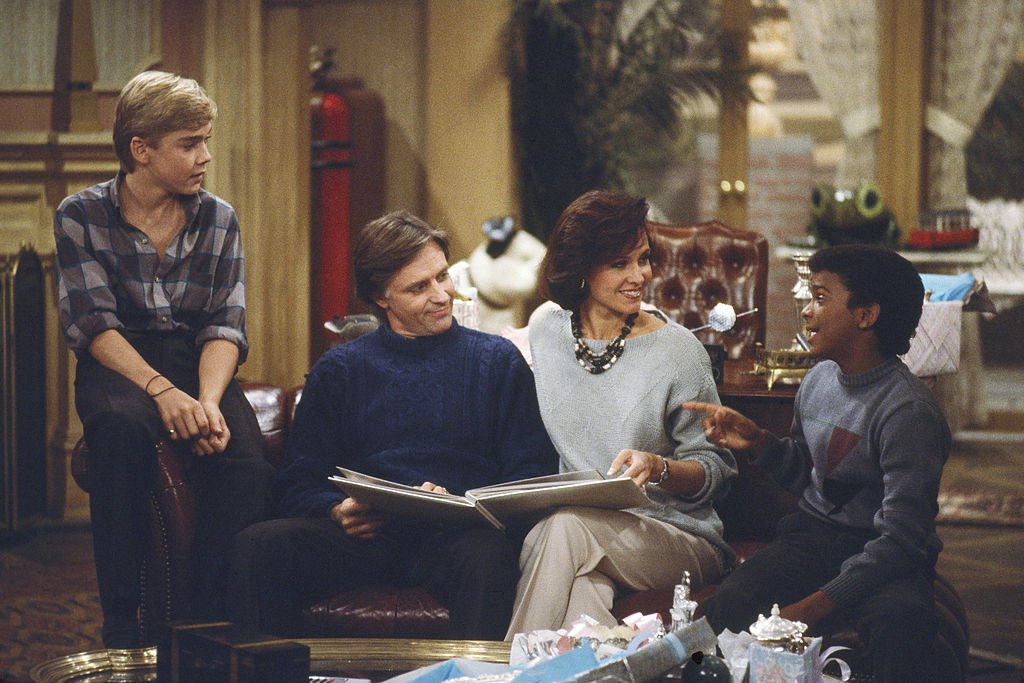 ---
In more recent years, Joel can still be seen on the TV Screen, appearing in shows like Have Faith, JAG, and Two Guys, a Girl and a Pizza Place. He also appeared in a 2003 crime drama movie called Dead Canaries. The movie featured at the 2004 Bahamas International Film Festival.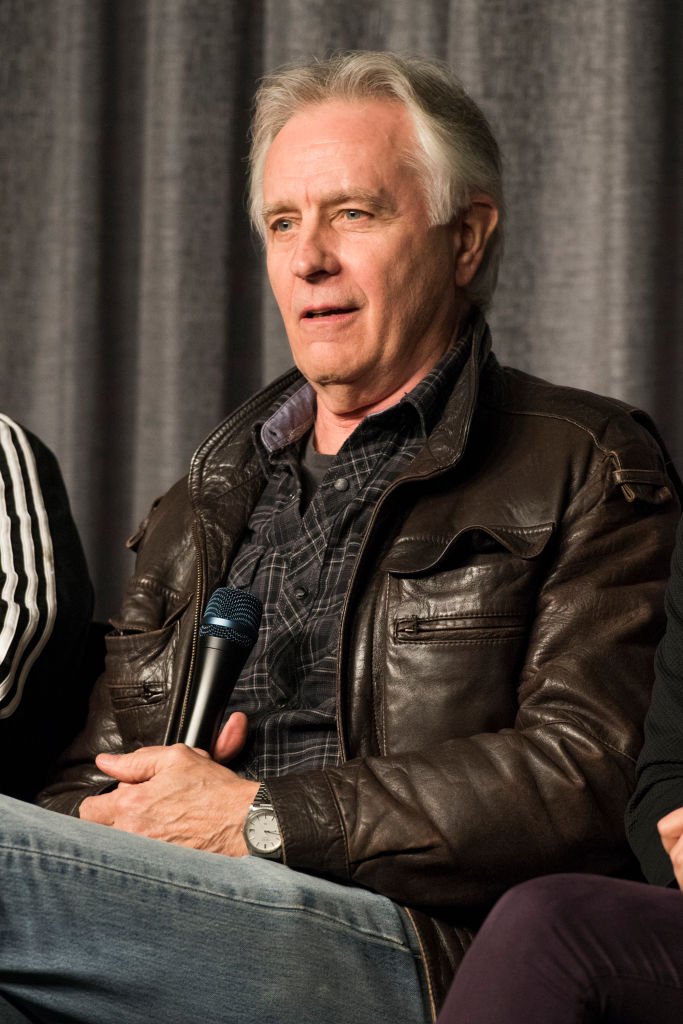 ---
In 2017 he released an EP of original songs titled "A World Away" on CD Baby under his full name, Joel Franklin Higgins. He is happily married to Stacy Alberts, not much is known about their relationship but they've been together since 1983. The two also have a child together, Graham Higgins.
---
FRANKLYN SEALES AS DEXTER STUFFINS
Seales played the finicky business manager Dexter Stuffins on the NBC situation-comedy "Silver Spoons." He went on to act in many more productions and even became a member of the all-star L.A. Theatre Works. He has an acting career that lasted fourteen years with 13 credits to his name.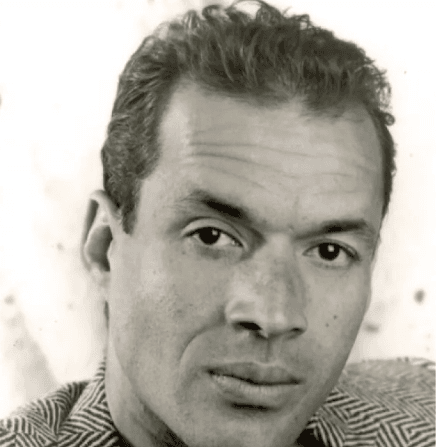 ---
Instead of acting he originally pursued a career in art. In the early 70s, Seales was helping a friend aspiring to become an actress run lines for an audition at the Juilliard School. They were running lines from the famous Romeo and Juliet balcony scene, actor/producer John Houseman began to notice him. Houseman offered Seales a four-year Juilliard scholarship.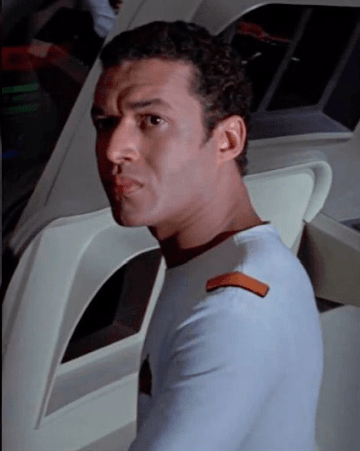 ---
Toward the end of his life, Seales worked mainly in the non-profit Equity-waver theatre on the Westside of Los Angeles. His last appearance was in "Nothing Sacred," at the Mark Taper Forum in Los Angeles. Sadly, Seales passed away on May 14, 1990, due to complications brought about by AIDS.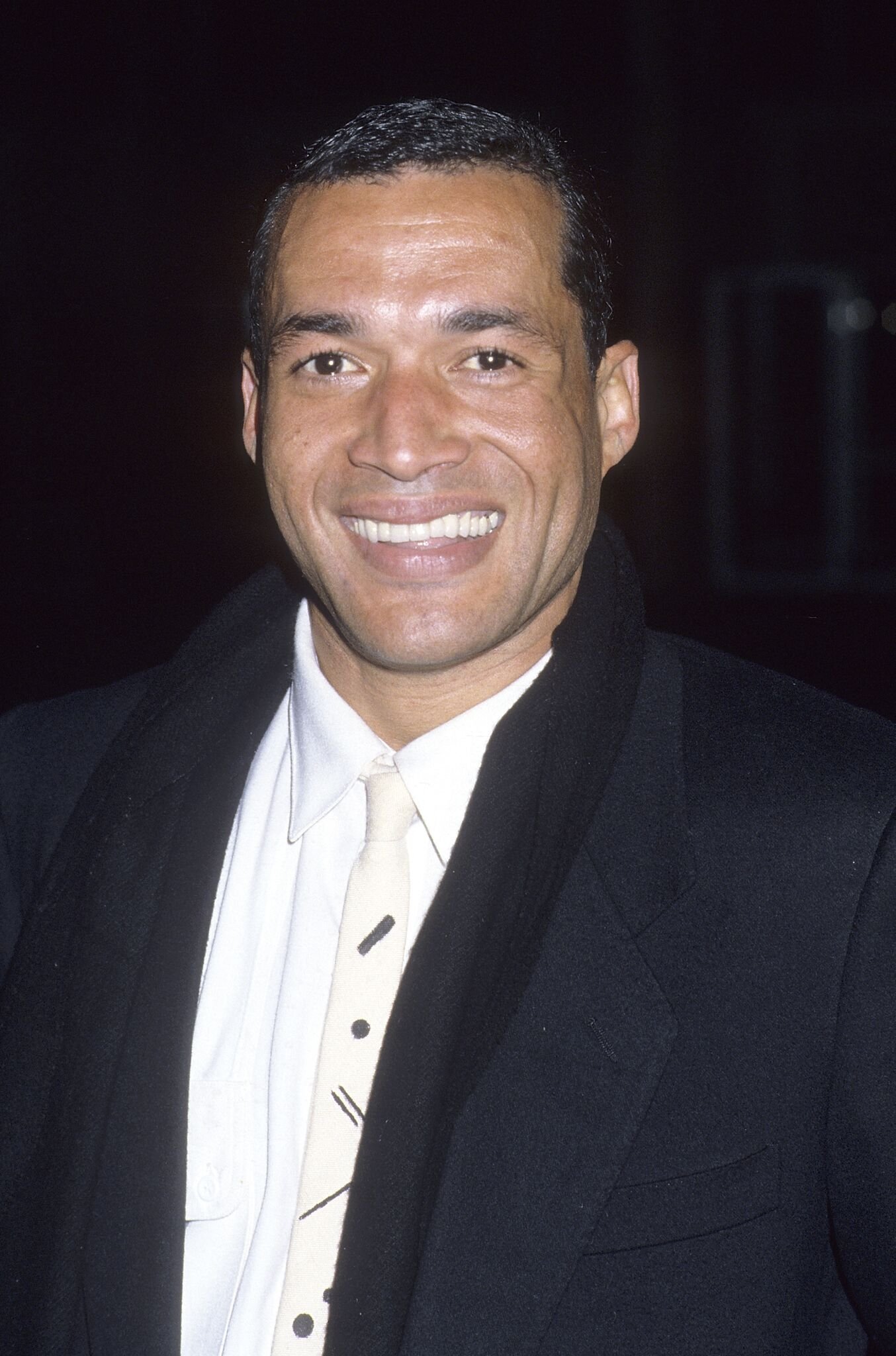 ---
ALFONSO RIBERIO AS ALFONSO SPEARS
Alfonso Lincoln Ribeiro Sr. is an American actor, comedian, dancer, singer, director, game show host, and television personality. He played Alfonso Spears on the sitcom "Silver Spoons." Ribeiro was a young New York actor who had enjoyed early success on Broadway in various productions before joining the cast in season 3.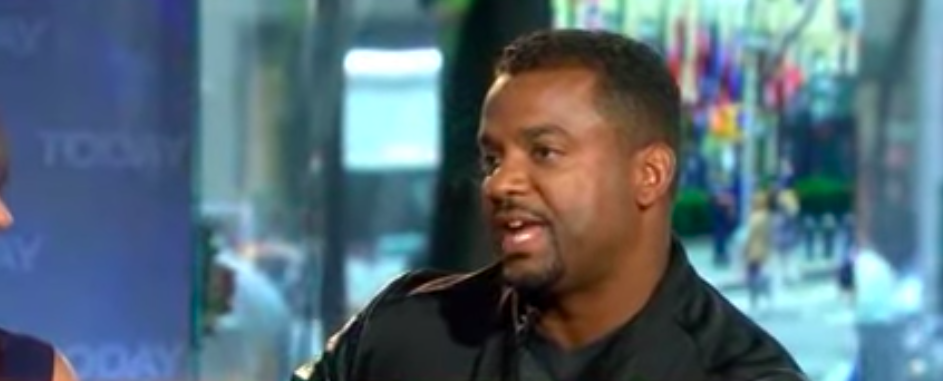 ---
His character, Alfonso was the break-dancing, tap-dancing, high energy best friend of Schroder's Ricky Stratton. He portrayed the character, Alfonso Spears, for over 50 episodes, throughout seasons three to five. This gave him a lot of time to shine and "cut his teeth" and set his career up for the future television success he would enjoy.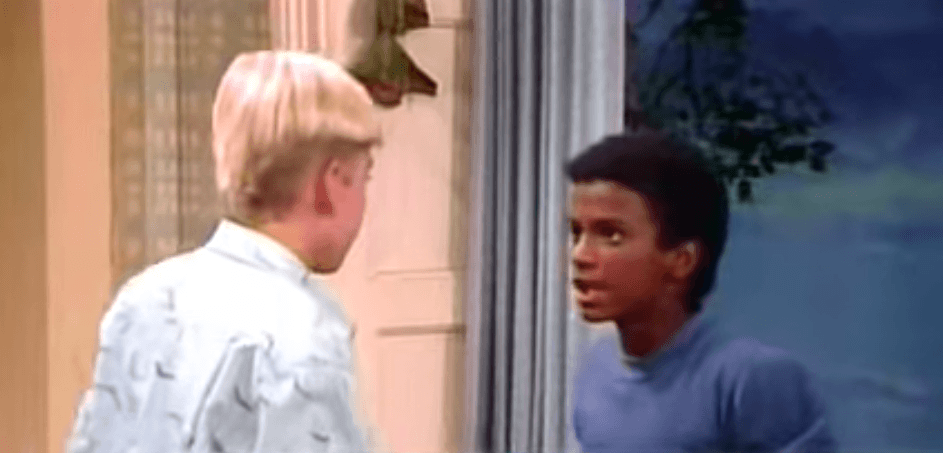 ---
After the show ended, Alfonso went on to study at California State University in Los Angeles which slowed his career down, but only by a little bit. He later landed the role of Carlton Banks on the popular series "The Fresh Prince of Bel-Air" acting along side Will Smith and the late James Avery.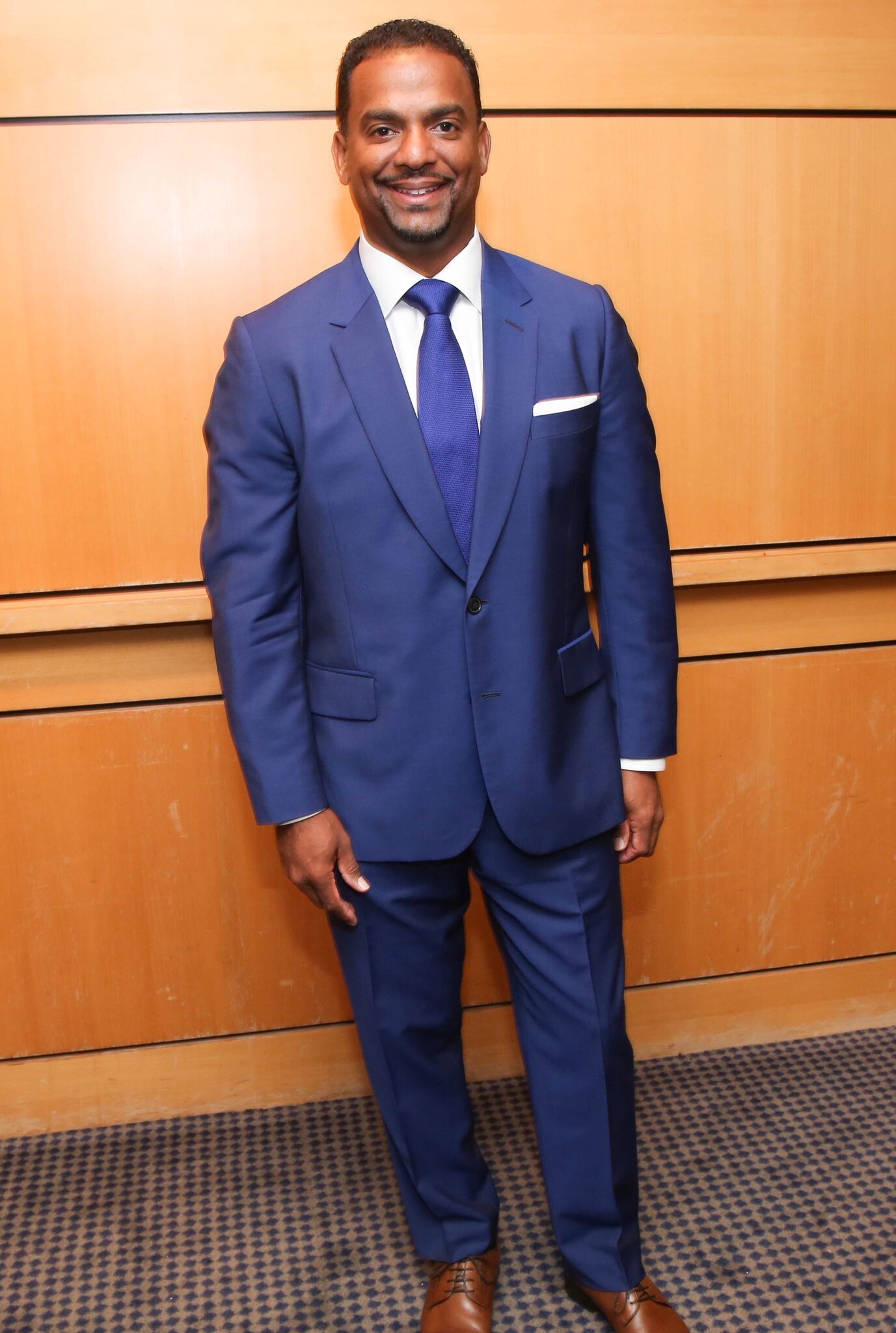 ---
His role in the hugely successful "The Fresh Prince of Bel-Air" propelled his career to newer heights. His character's dancing antics even inspired a dance move we all know as "the Carlton". He later went on to have success in reality TV shows like Dancing with the Stars", which he won, and "I'm a Celebrity, Get Me Out of Here".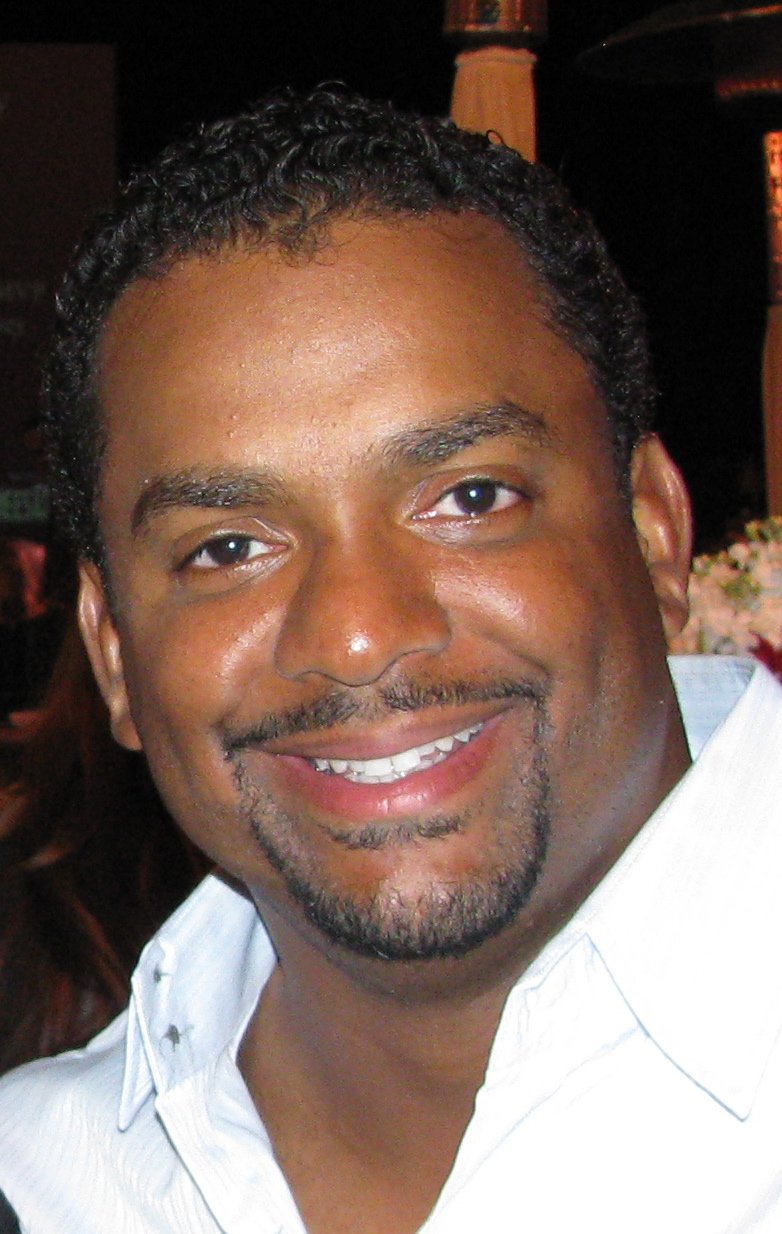 ---
JASON BATEMAN AS DEREK TAYLOR
Jason Bateman landed the role as a supporting character on the '80s sitcom "Silver Spoons" at the beginning of his acting career. He played Derek Taylor, Ricky Stratton's "bad boy" friend from military boarding school.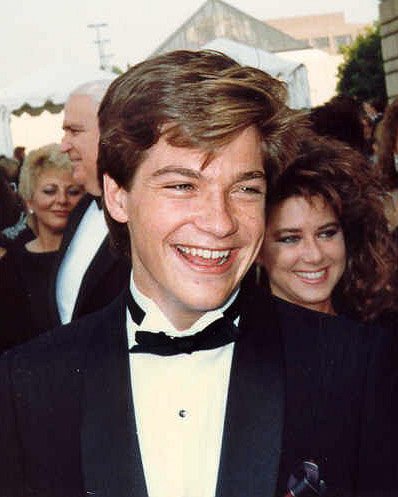 ---
While on the show, producers saw that Bateman was a star on the rise. Big things were in store for him. This made them worry that Bateman's gradual rise to stardom would upstage the other actors and "step on their toes." Thus, they decided to take him out of the show after the first season, moving him to other projects.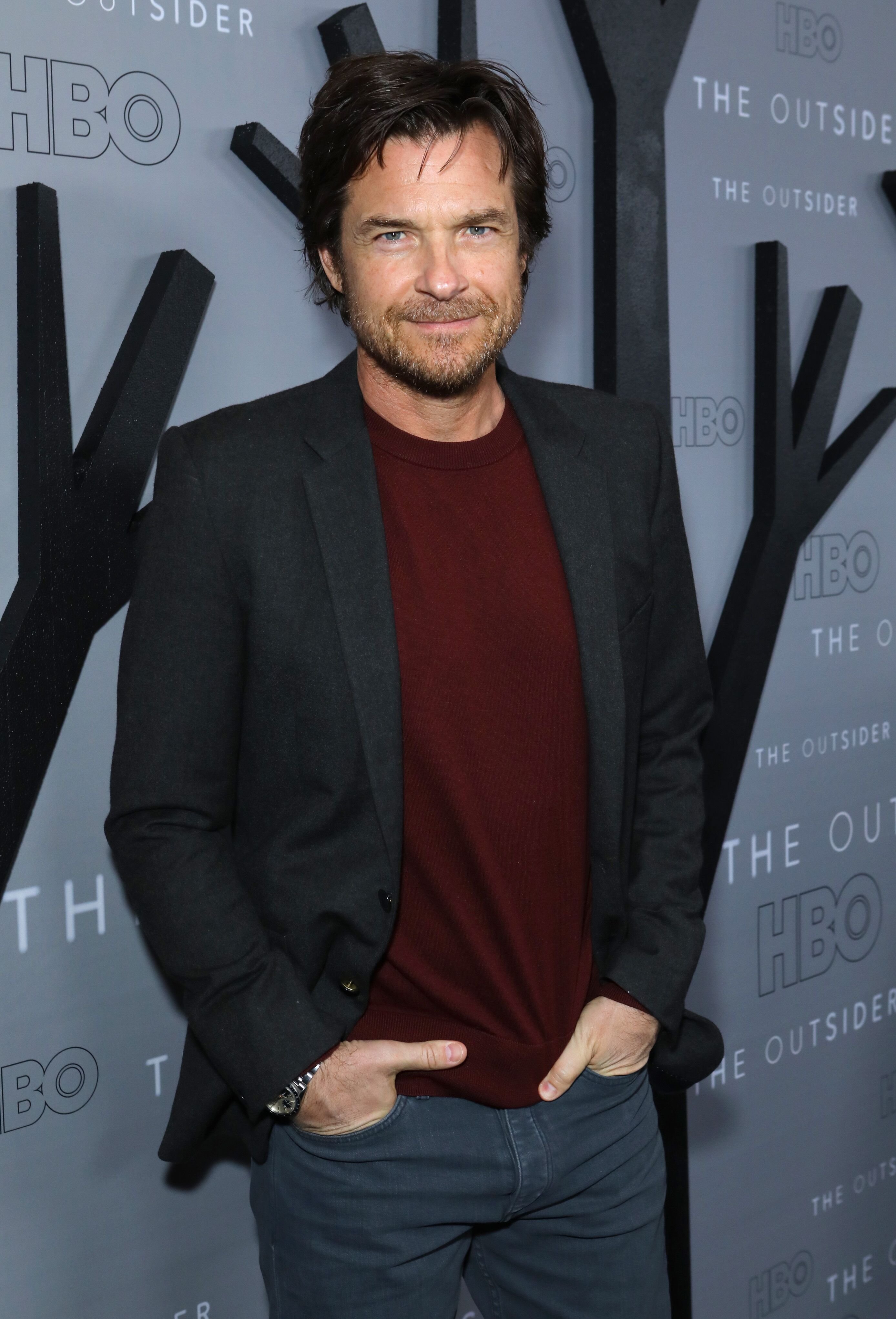 ---
He went on to host his own show "It's Your Move," which only lasted one season. Before he landed his breakthrough role in "The Hogan Family" as David Hogan. In 2003, he was cast in the critically acclaimed TV series "Arrested Development" and has since appeared in movies like "Hancock," "Up In The Air," and "The Switch,".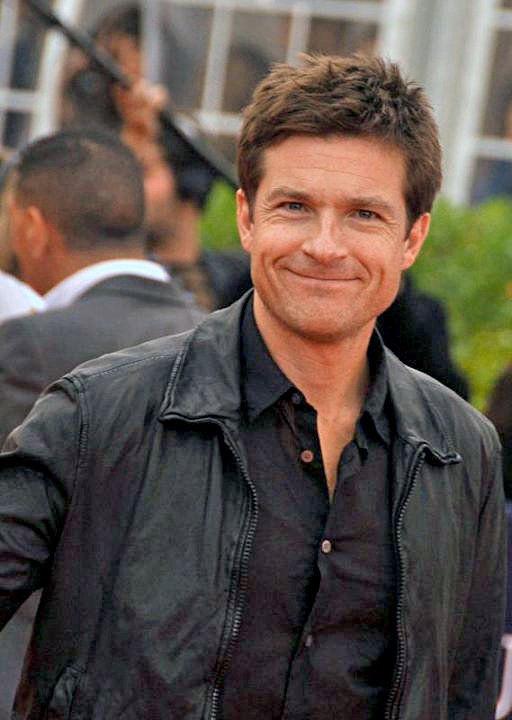 ---
Being on "Arrested Development" turned Bateman into an even bigger start. The show went on to win a Golden Globe. Bateman also has 'Kids Choice Award' for Zootopia, a star on the Hollywood Walk of Fame, a 'Screen Actor's Guild Award for Outstanding Performance by a Male Actor in a Drama Series' and 'Primetime Emmy Award for Directing' for Ozark.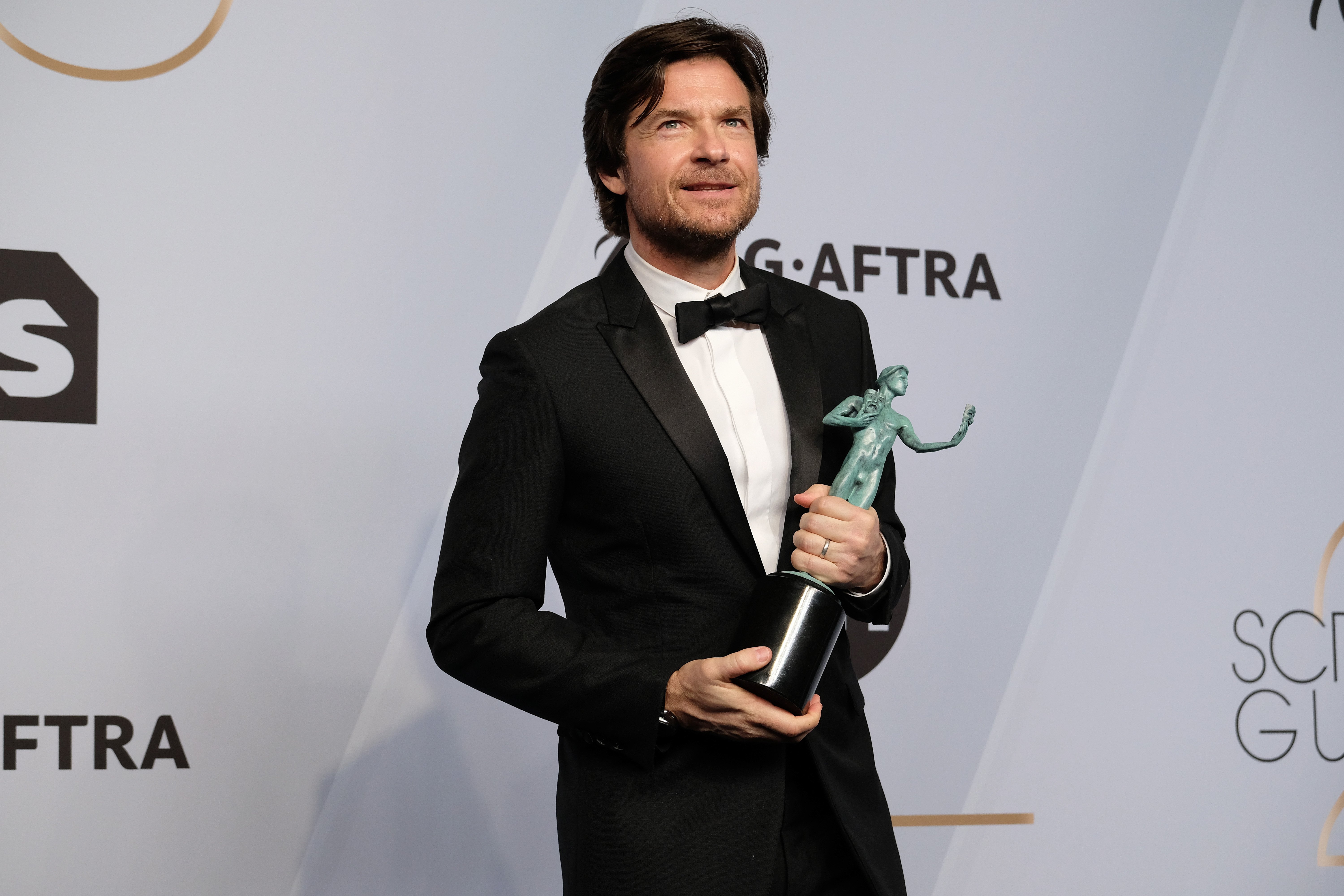 ---
SHORT SYNDICATION EARLY ON
The American sitcom television series aired on NBC from September 25, 1982, to May 11, 1986. It then went on to be syndicated from September 15, 1986, to March 4, 1987. "Silver Spoons" was created by Martin Cohan, Howard Leeds, and Ben Starr.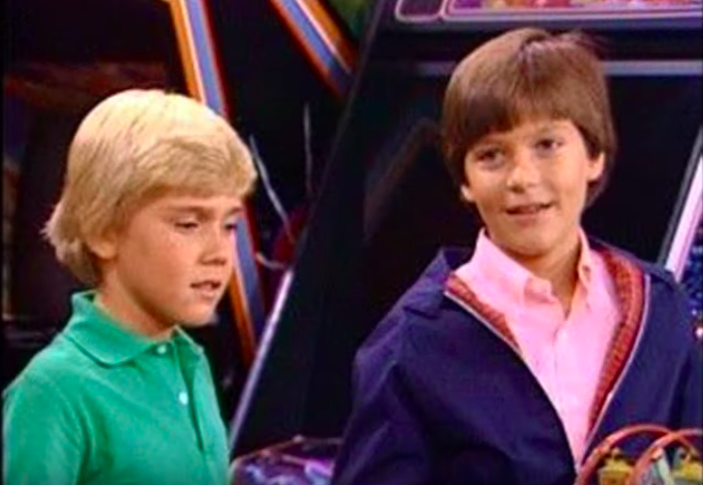 ---
INCREDIBLE GUEST STARS - GARY COLEMAN
Back in the day, no one didn't know Gary Coleman. The Diff'rent Strokes child star was one of the biggest television names back in the late 70s and 80s. In 1982 he made a guest appearance on Silver Spoons. Coleman played his Diff'rent Strokes character Arnold Jackson in the first season episode "The Great Computer Caper".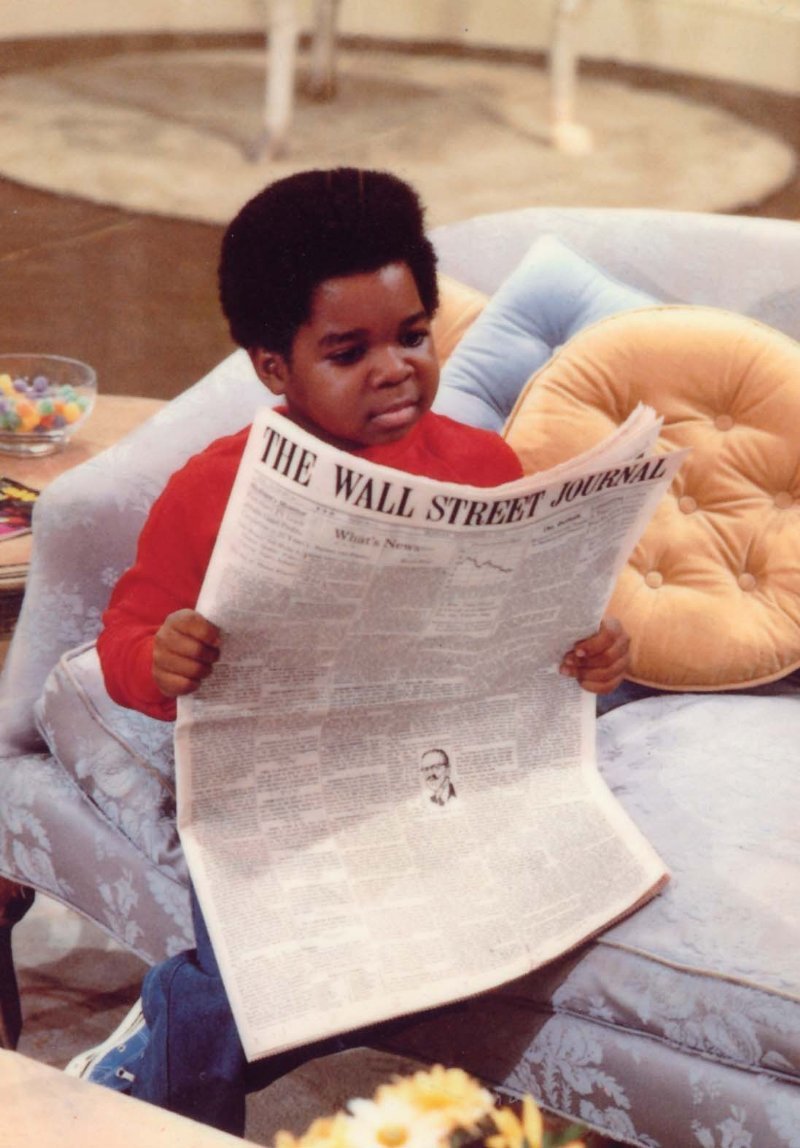 ---
Coleman was best known for his funny antics, cockiness, and charisma. This is why Ricky Schroder referred to Coleman as the cockiest child actor he had the pleasure of working with. Unfortunately, Coleman's early success didn't translate to his future. He passed away after struggling with bankruptcy in 2011.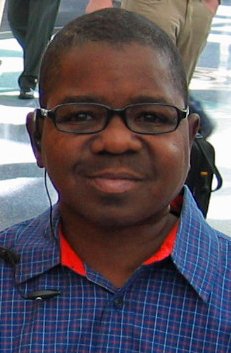 ---
SET FOR LIFE?
Child actors who land lead roles in long-running television shows are usually set up for life. The money they make as kids end up being a floodgate for success. The same can be said for Ricky Schroder. It was clear that he was on gonna make huge bucks since the show ran for five years.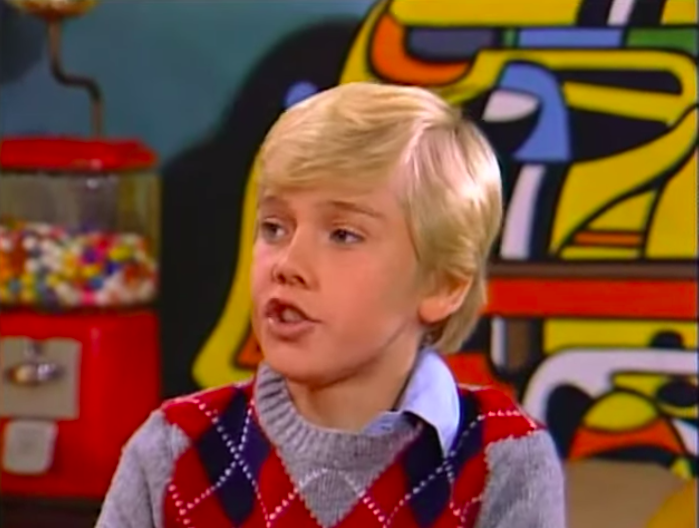 ---
In fact, it's been said that Schroder was paid more per episode than Gary Coleman was paid when he was starring in Diff'rent Strokes. Gary Coleman was again, one of the biggest names in TV back then. It's amazing to know this cause Coleman's show was also more successful than Silver Spoons.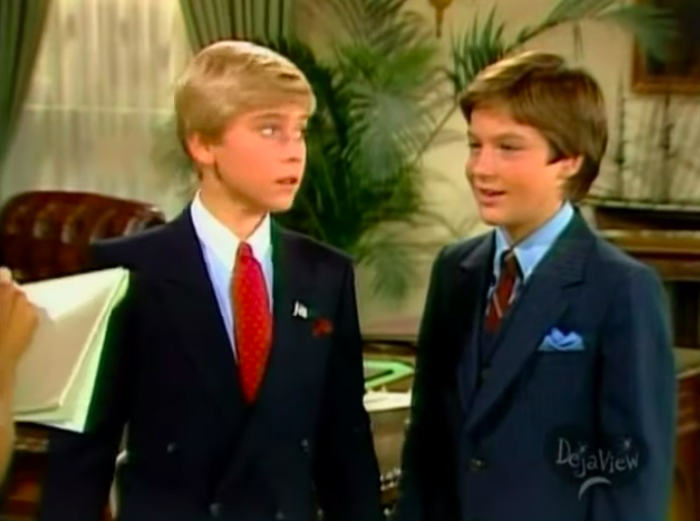 ---
LOCATION LOCATION
For Silver Spoons, the exterior shots of the mansion the Strattons live in were shot in England. Their home was called Stratton Mansion but in real life, the mansion used is called Compton Wynyates. It's an elegant Tudor home that can be found in Warwickshire, England. The show must've had a pretty big budget to shoot there. Totally worth it.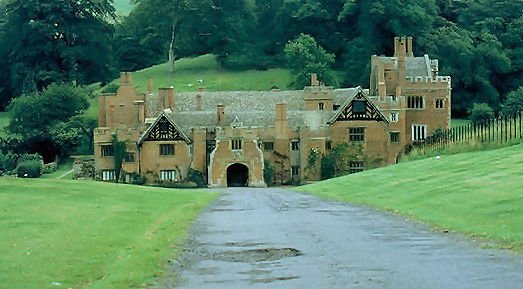 ---
KIDS GOTTA STICK TOGETHER
Being a child actor isn't as easy as you think. Most of the time you have to give up school, friends and a semblance of a normal life altogether. Why you might ask? It's because of the grueling production schedule the shows have. Not to mention other projects these kids might have taken up.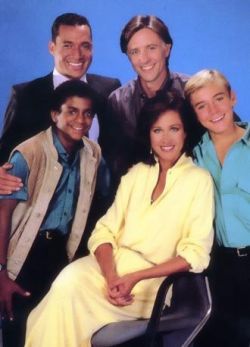 ---
Fortunately, the child actors from the different NBC shows found a remedy to this; they all hung out together. It's thought that the kids from Silver Spoons, Diff'rent Strokes, Family Ties, Gimme a Break, and The Hogan Family were all friends with each other. They went to school together and spent time hanging at NBC. Some normalcy.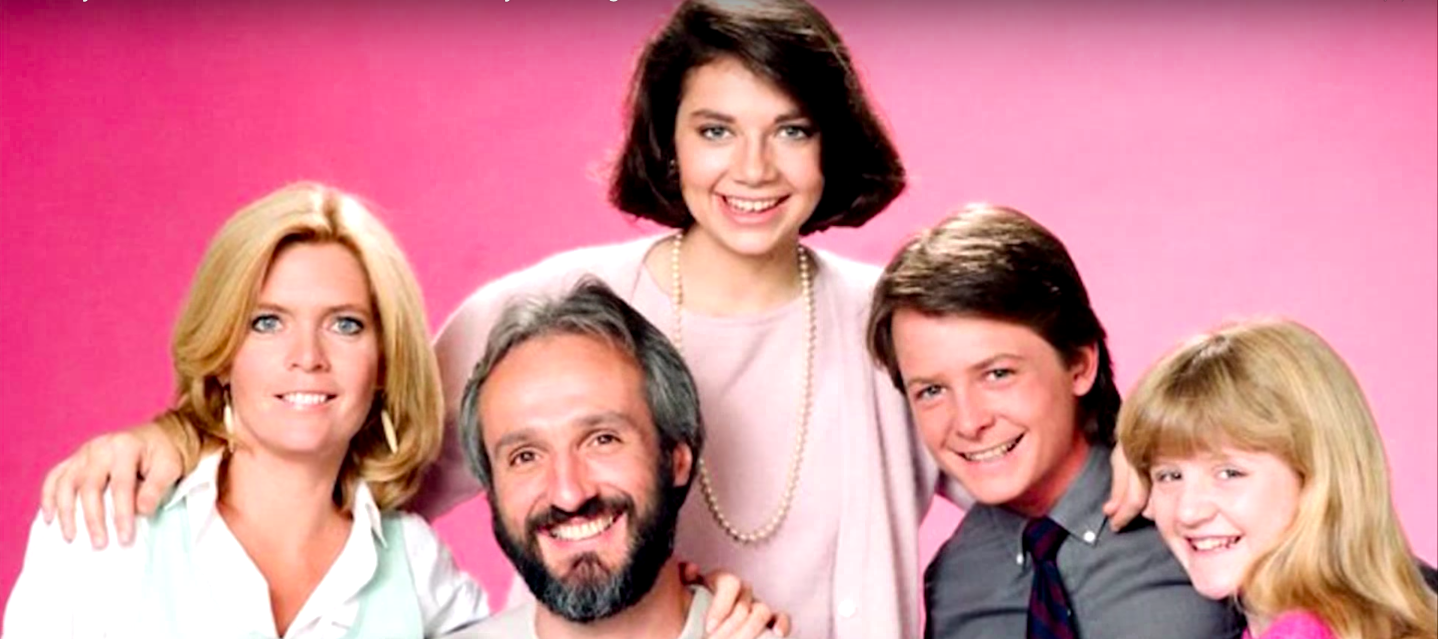 ---
BOOM GOES LINWOOD
Jason Bateman isn't the only contemporary big name on the list of cast members from this show. At first glance, you'd think nothing much of the name Linwood Boomer, but he actually played Adam Kendall on the NBC drama Little House on the Prairie!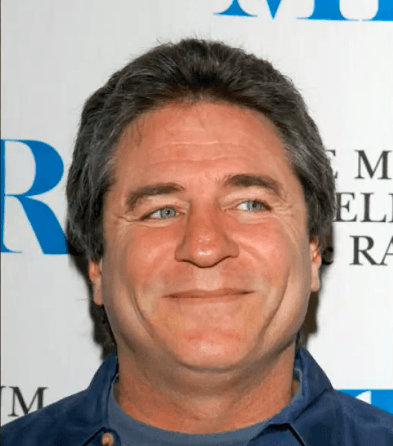 ---
Beyond that Boomer is actually better known for his writing. He wrote four episodes of the show Season 4's "Race With Eagles" and "A Family Affair" and Season 5's "Man to Man". This was his first writing job and it would move his career forward into greater things like creating a little show called, Malcolm in the Middle. Wow, right?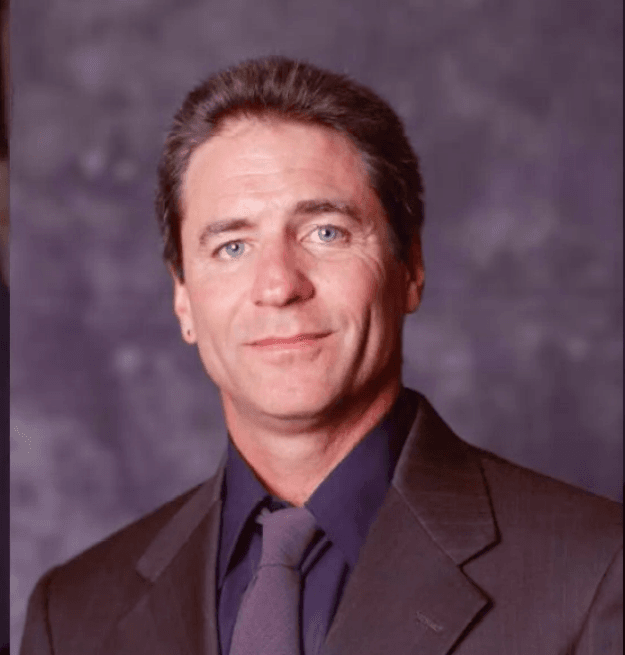 ---
A STRATEGIC APPROACH
If you take into account the fact that Schroder was paid more than Coleman was, NBC's strategy to air Silver Spoons on an "off" day is quite questionable. During this time, most family-oriented tv shows and sitcoms would be scheduled on weeknights or Saturday nights.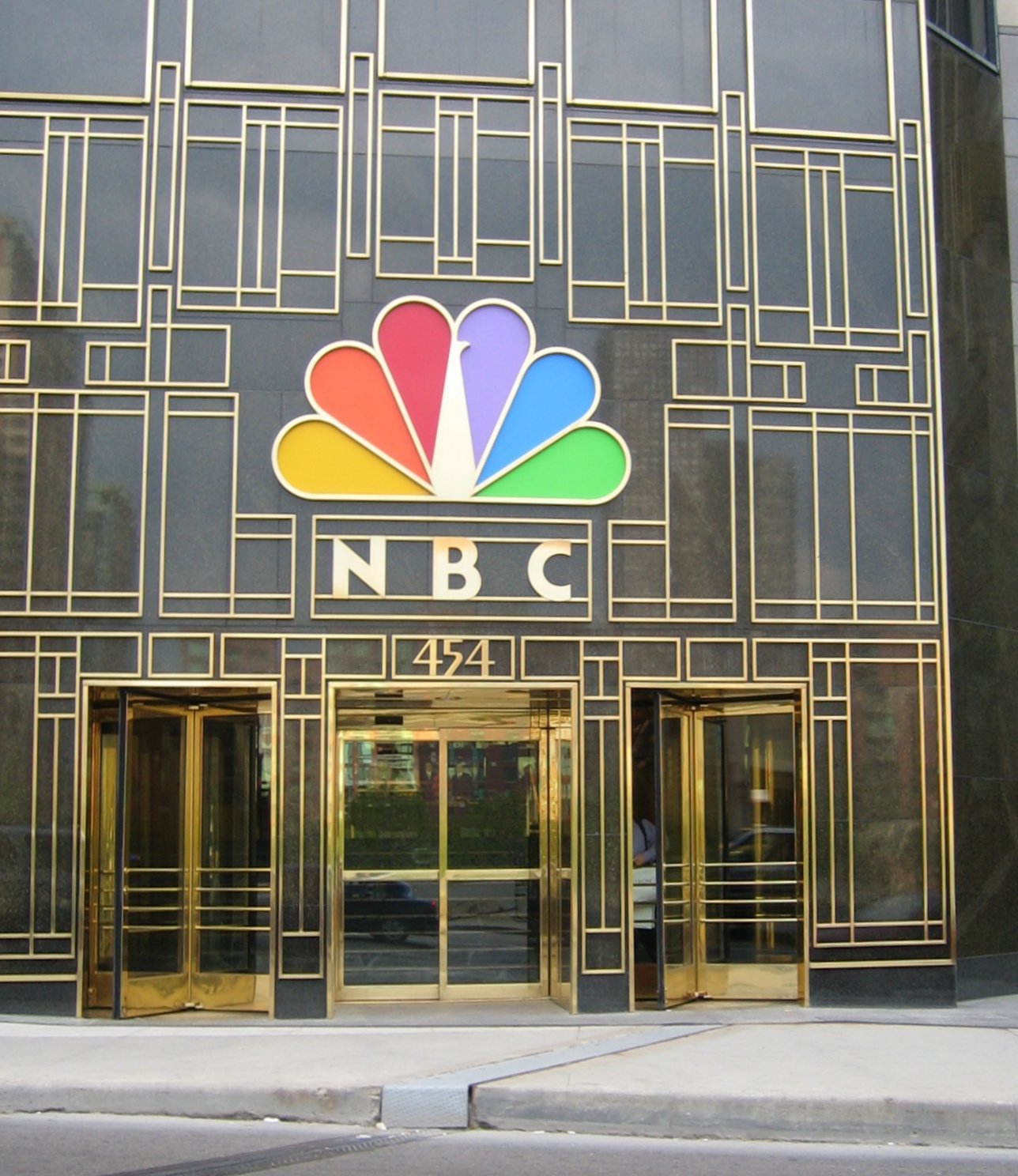 ---
NBC however, in their great strategic insight, chose to schedule Silver Spoons on Sunday nights. You know that night... the one where most American families watch one of their most beloved sports? American Football. After the first two seasons, the show was moved from Saturday nights to Sunday's 7:00-7:30 then 7:30-8:00 pm. NBC also covered the NFL, so why?
---
LOST HIS LINE
With all the lines actors need to memorize, forget, and memorize again it's not a common thing for them to ask "what's my line" when they're off-camera. One fun fact about the show is that Ricky can actually be seen on a recorded and aired episode of Silver Spoons asking his co-stars those three words.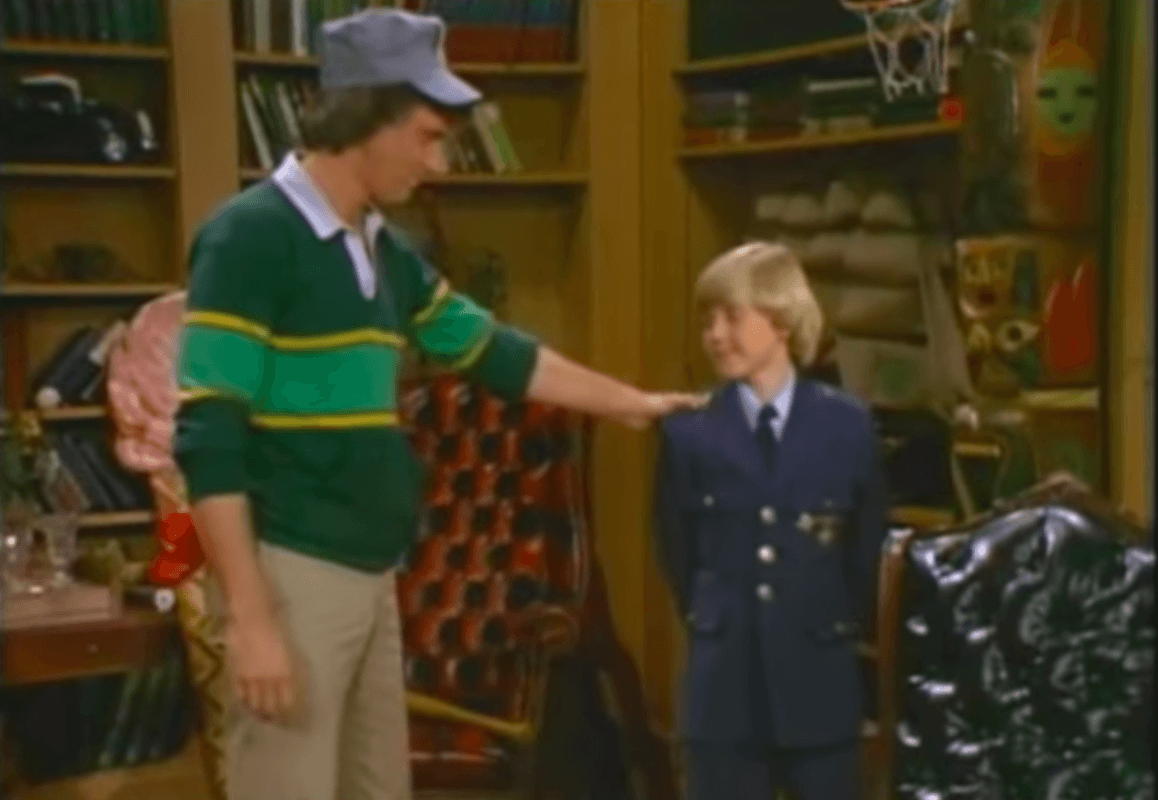 ---
It's season one's "the X-team" episode. The episode goes as Ricky decides to invite some friends from school over to his house. They've made plans to all watch an X-rated movie together. Of course, Kate has to step in and ruin things for the boys though. You can see Ricky Schroder on camera mouthing the lines to the other actors.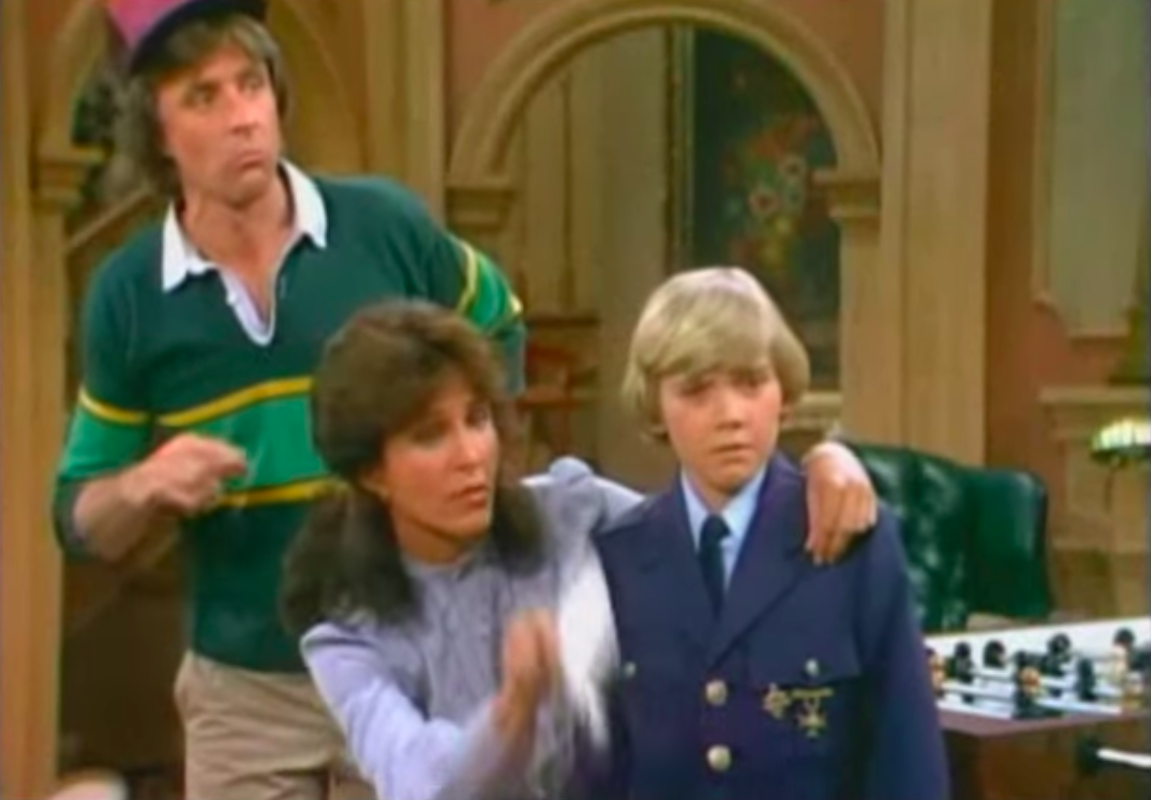 ---
Source: Fox News, IMDB, Trend-Chaser