Brooklyn 99 Cast's Lifestyles, Couples And Salaries
Which Brooklyn 99 star never gets recognized in public… even when she wants to? Why did Andy Samberg nearly pass on Brooklyn 99 entirely? And if Terry really loves yogurt, why has Terry Crews begged fans to stop giving him his favorite sweet treat to eat? Is he watching his weight?
Fire up the sirens, you're about to find out all about the lifestyle of the loose cannons that help make Brooklyn 99 our favorite show. Noice!
Stephanie Beatriz aka Rosa Diaz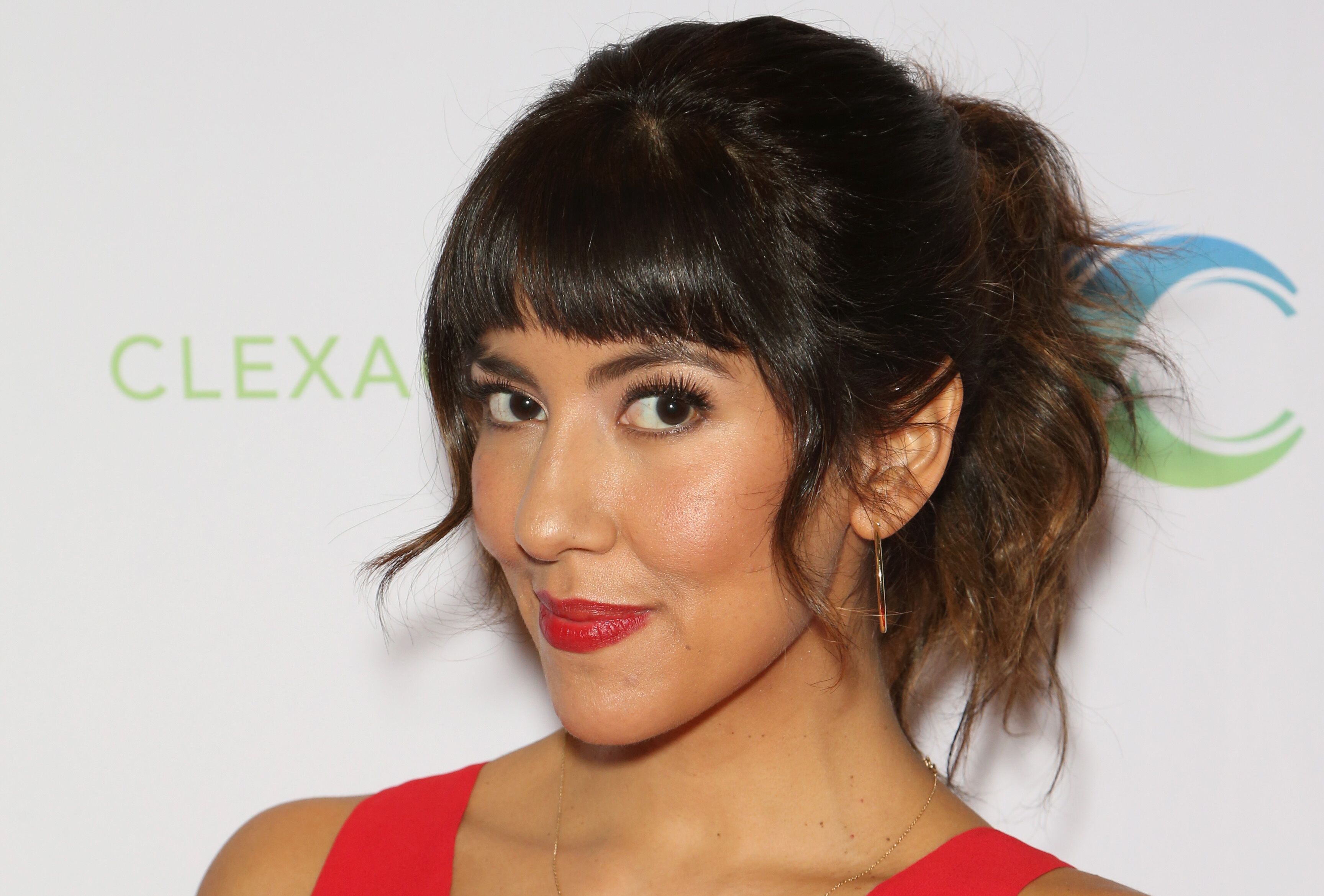 We start with Stephanie Beatriz or Detective Rosa Diaz on the show.  But we came very close to there being no Diaz at all! Beatriz (Rosa) originally auditioned to play the part of Amy Santiago that, as we all know, eventually went to Melissa Fumero. Beatriz was deeply disappointed when she found out she didn't get the part and still thought that the situation was hopeless even when she was invited back to audition again for a character named Meghan.
"I cried because I thought 'I'm so happy for her, but I also know that there's no way that a network is going to cast two Latinas,'" Beatriz explained to Build Series.
However, little did she know that she had impressed the show's creators so much that they overhauled the character to make her a better fit for Stephanie. Meghan was out, and the Latinx Rosa Diaz was in!
But while Rosa and Stephanie have a lot in common in real life (both formidable forces, both excellent dancers, both bisexual), fans often don't believe Beatriz and Diaz are one and the same! As Stephanie explained in an interview with Seth Meyers on his Late Night talk show, her real-life sweet and bubbly personality is so at odds with how fans picture her as the no-nonsense, tough as nails Rosa that:
"People will say, 'girl, you look like that girl who plays Rosa on "Brooklyn Nine-Nine,"' and I'm like, 'I am that girl!' People are like, 'Nah, you ain't.'"
And maybe there's a good reason for people's lack of recognition because when she's not on camera, Stephanie Beatriz has to wear a pair of thick, coke-bottle glasses that can be pretty distracting. Why, though? Well, because Beatriz's vision is so bad that without her glasses she's legally blind! 
So the idea of Rosa Diaz or Stephanie Beatriz wielding a gun is definitely just as scary…but for a whole different reason!
Melissa Fumero aka Amy Santiago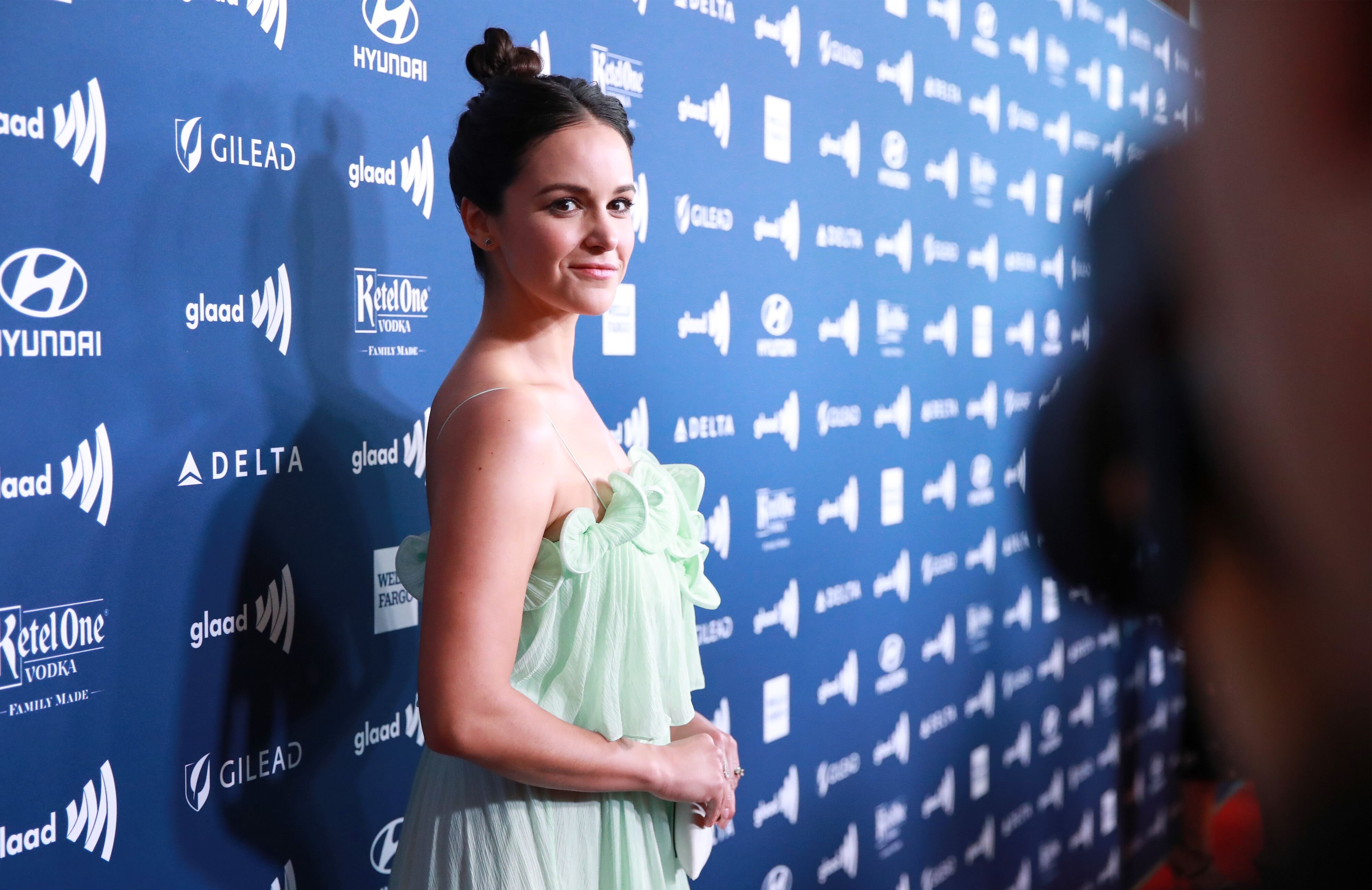 And while Stephanie Beatriz might have originally auditioned for the part of Amy Santiago, the real Amy Santiago is played by none other than Melissa Fumero. And in some ways, the part isn't a stretch for Melissa: both her and Amy are first-generation kids of Cuban immigrants! 
And while we all love this fastidious, perfectionist police detective, Fumero's backstory might be even more inspiring, especially to a female Latinx audience that might not be used to seeing themselves represented in such a positive and central role. 
Dance and theatre were Melissa's self-described "haven" growing up, but she had to negotiate the money for every class with her parents who naturally needed to scrimp and save to build a life for their family in the US. But when Melissa gained entry to NYU, her proud parents put it all on the line; taking out loans to supplement Melissa's smaller scholarships. 
Finally, Melissa's father saw her in a college play in her final year and told her to go after her dreams. Before she'd even finished her final exams, Melissa landed a part on One Life to Live which allowed her to pay off the loans in record time. 
But if it's not Jake Peralta, who's the lucky guy who managed to capture Amy Santiago's heart IRL? It turns out she really did have an on-set romance… but it happened years before Brooklyn 99. When she was a teenager, the dance-mad Melissa was obsessed with this one guy in Mariah Carey's music video for "Honey". But despite being glued to the screen, when she met her husband-to-be David Fumero on the set of One Life to Live she didn't even recognize him at first!  It was only after two months of dating that the truth came out. Perhaps Stephanie isn't the only one who's legally blind?
The two married in 2007 and, judging by the photos of how happy these two look together, we're happy to say that Melissa and David make just as an adorable real-life couple as Jake and Amy do in the fictional world of Brooklyn 99.
Andy Samberg aka Jake Peralta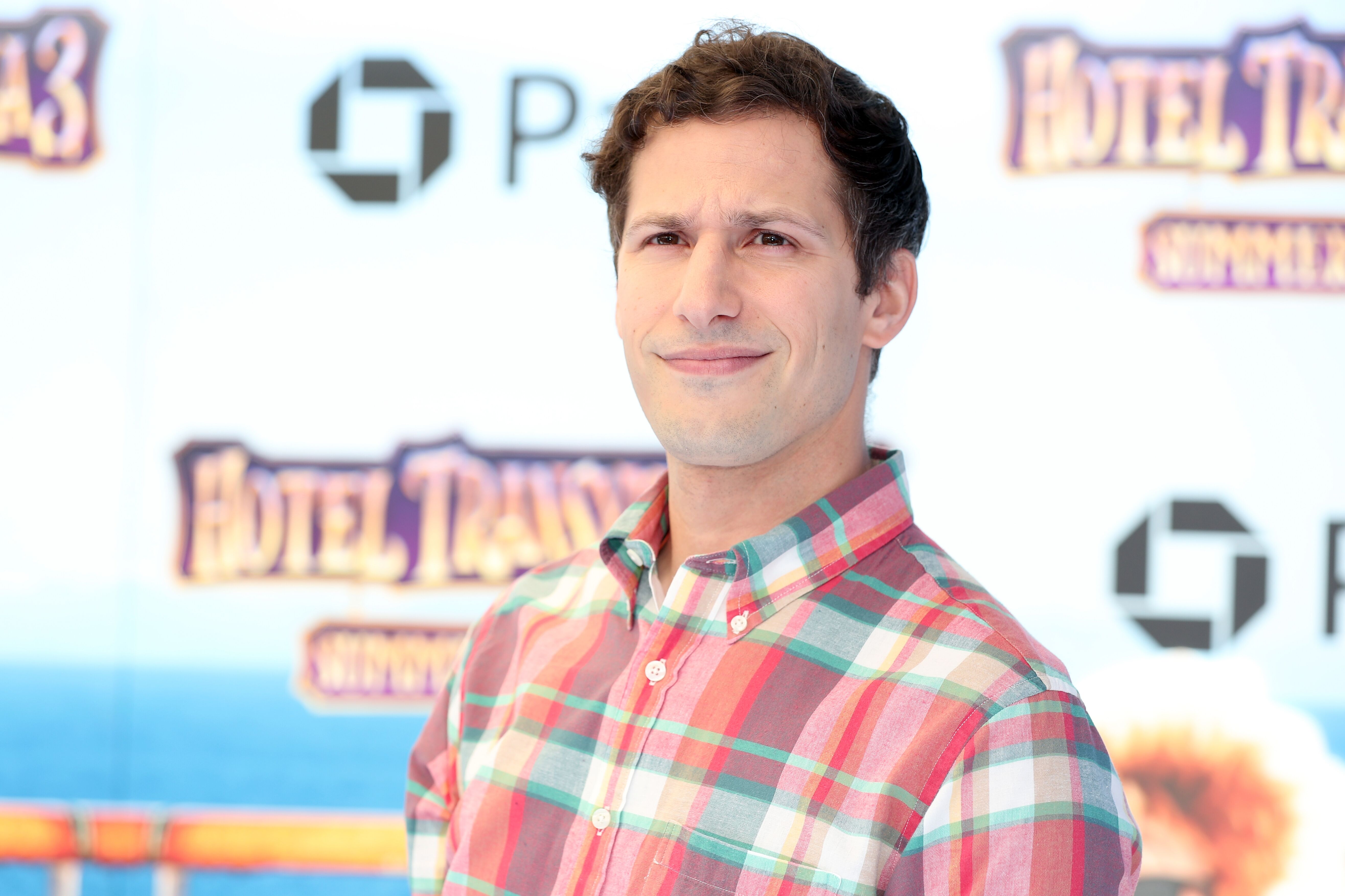 We all breathed a sigh of relief back in 2018 when, after Fox's shock cancellation at the end of Season 5, NBC swooped in to save the show (thanks to a lot of hard work from showrunner Kevin Reilly and other producers and even more social media pressure from fans). But we think none of us were as relieved as Andy Samberg.
Not just because the cast seem like they share a special bond, but also because Samberg is by far and away the series biggest earner, making $125,000 per episode. More so after syndication, though, as Samberg is also one of the show's main producers. Which contributes in no small way to Andy's banked fortune of $16 million, according to Celebrity Net Worth. 
All of this success is doubly ironic because Samberg very nearly passed on being Peralta. It turns out that after his time on SNL, Andy wasn't very interested in doing a TV series at all and almost entirely missed out on the chance to be in Brooklyn 99.
Andy candidly revealed all in 2013, just before the show premiered, admitting to the Television Critics Association that he "was not looking to do a TV series at all, but I was a huge fan of Parks, and I saw what these guys had done with Amy [Poehler], who is basically my hero." Parks and Rec was more than just an inspiration for Samberg to star in the show, though.
It's also where we get the character of Gina, otherwise known as…
Chelsea Peretti aka Gina Linetti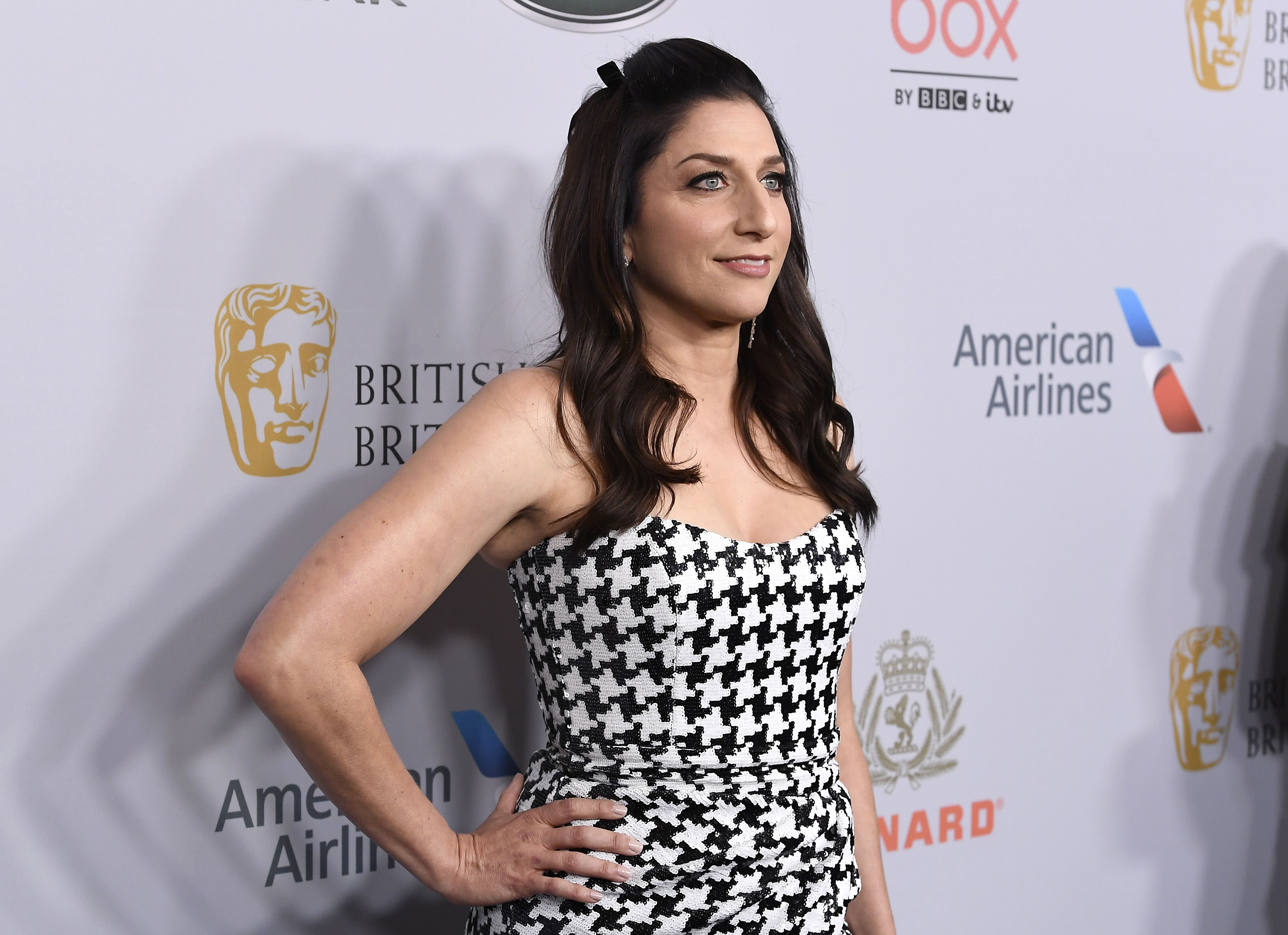 Chelsea Peretti is a classic example of why you shouldn't judge a book by its cover. Her onstage persona as a stand-up comedian is very close to the character of Gina, so you could be forgiven for thinking that Chelsea is just as feckless and unmotivated in real life. But in reality, Peretti's hard work is the reason for her success, both on and off-screen. 
Before working on Brooklyn 99, she'd featured in bit parts in various smaller US comedy series and wrote for the hit comedy series Parks and Recreation. And we'll tell you more about why this thankless work behind the scenes paid off in a little bit, so keep reading!
One of the things that fans loved the most was the way Jake and Gina's friendship informed the hilarious way their characters interacted. It's immediately obvious to anyone watching that Andy and Chelsea are old school chums. But we almost didn't get this perfectly sweet Peretti-Samberg duo on Brooklyn 99 at all!
Peretti was such a fun and important part of Brooklyn 99, but she wasn't originally included in the cast. In fact, the character of Gina didn't even exist in the creators' original vision for the show. Turns out that Chelsea's time writing for Michael Schur's Parks and Recreation totally paid off. When Schur moved on to his next project, Chelsea was super-enthusiastic about being a part of that cop comedy - but this time in front of the camera. So when Schur and showrunner Dan Goor learned that Peretti ready and willing, they created the bombastic, fantastic and overwhelmingly confident character of Gina just for her. 
Even though Chelsea left the show last year, we don't think this will be the last we see of Gina. And it certainly won't be the end of Peretti's continued success as part of a comedy team… as she and comedian-slash-director Jordan Peele (of Key and Peele fame, as well we the wildly successful films Get Out and Us) are a formidable celebrity comedy power couple! The two had a surprise marriage in 2016, celebrated the birth of their first son in 2017.
And while Gina and Chelsea have a lot in common (just look at her, glued to her phone at the Golden Globes), Chelsea has combined social media, cell phones and motherhood in a way Gina could only dream of. You see, Chelsea was actually texting that evening to get her breast-pump picked up so that she could feed her new-born son. And this wasn't the last time she'd draw attention to her role as a mother over social media.
We think it's great that Chelsea is doing her part to normalize pumping and breast-feeding, working to eliminate the stigma while still staying true to her hilarious persona!
Terry Crews aka Terry Jeffords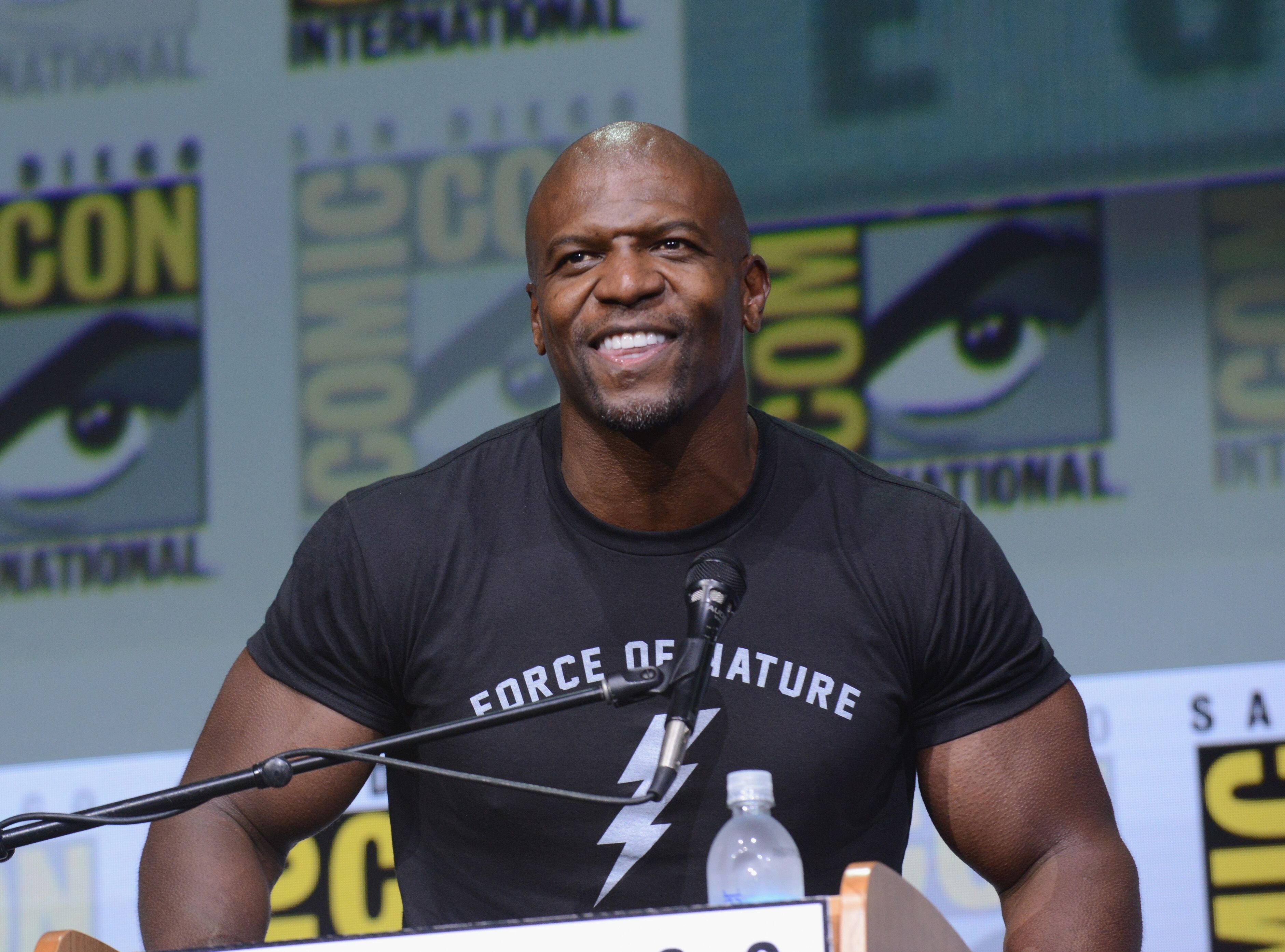 Speaking of someone who's worked hard for their success, Terry Crews is the physical embodiment of working hard to achieve your goals! Originally a linebacker for the Los Angeles Rams in the early '90s, Terry would often find himself cut from rosters and wandering from team to team so he needed to supplement his income. Any ideas on how he did that? Here's a hint, it's a skill he shares with Sergeant Terry Jeffords. No, not acting.
It turns out Crews has always had an artistic side, and it was actually his talent at the easel and not on the football field that earned Terry a college scholarship! His first job in the entertainment industry was painting courtroom sketches. And when being a football player didn't pay the bills, Crews would paint commissioned pictures of his teammates.
As he explained to Jimmy Kimmel: "I would get cut from a team [...] so I would go back into the locker room and ask the players if they wanted their portraits painted. That's how I survived [...] Humility gets you far. You gotta make some money, you gotta humble yourself [...] They would give me like $5,000 and I would survive off that, my whole family survived off that."
It isn't just art or humility that Terry and Terry have in common, though. They're both pillars of strength who express their love for their family by showing their vulnerable side, an act that counters the toxic masculinity that Terry Crews experienced growing up, overwatching his father's behavior. It turns out, Terry discovered that true strength doesn't come from being the most muscle-bound man on the block or being tough with his kids. It comes from empathy, acceptance, and love. To this day, Terry is a vocal supporter of SafeHorizon Crisis Centers that help house sufferers of abuse. 
But on the lighter side, that's not the only thing Terry and Terry have in common. As the show says, Terry LOVES yogurt. And he's often confirmed his own love of yogurt to fans on twitter: simply stating "I love yogurt, I adore yogurt!"
It's one of Crews and Jeffords' favorite foods, so you think he'd be delighted by the hundreds of fans who've offered him this sweet treat over the years.
"I've gotten goat yogurt, different brands of yogurt," Crews explained to Page Six at San Diego Comic-Con. "People are like, 'This is my favorite, this is Greek, it's full-fat, it's fruit on the bottom.' It's all kinds of yogurt."
But in reality, Crews doesn't eat any of it and instead throws it all away. Is this a case of "too much of a good thing"? Did Terry just get sick of it after all these years? Actually… it's a matter of life and death! The actor has to take care of himself, and his fabulous body, after all. And free yogurt from strangers can be a bit… problematic.
"I don't eat the ones they give me, no, but I do love yogurt. You gotta be careful about random fan yogurt because you can make yogurt out of a lot of things!"
What sort of things? We shudder to think! Plus… some superfan offering you a warm plastic tub of congealed milk in a sweaty convention? Not as appetizing as you might think!
But while Terry won't take your yogurt, fans are more than welcome to enjoy Terry's own brand of tasty treats, appropriately named... Berry Crews, what else? But which is Crews favorite? Well, it turns out that Terry is a man of simple tastes as Terry loves strawberry, with the fruit on the bottom!
That's all we have for today, but we barely scratched the surface when it comes to the cast of Brooklyn 99.