Real-life Partners of the Birds of Prey Cast
Margot Robbie is a hot topic! Who remembers that year when Suicide Squad came out and everybody decided to dress up as Harley Quinn for Halloween? Well, Birds of Prey, the follow-up movie has all the impact that we wanted, but today we're going to find out about the real-partners who were hunted down by the Birds of Prey.
Who decided to get a shotgun marriage in Vegas… because of a boxing match? Which two love birds will have to face off as enemies, and did their romance break-up a 22-year marriage? And which star lived with SIX other friends in a three-bedroom home… and shocked them all by shacking up with one of her housemates? Find out now! 
Rosie Perez as Renee Montoya
We start out with Rosie Perez, an industry veteran, and the perfect choice to play hardboiled Gotham City Detective Renee Montoya. Perez has had a long career, but does she have an equally long list of partners? Rosie was even linked with the late rapper Tupac Shakur in her early rise to stardom. The two were even pictured holding hands at the Soul Train awards. So did anything ever come of it? According to Rosie, everyone thought they were being intimate, and they weren't.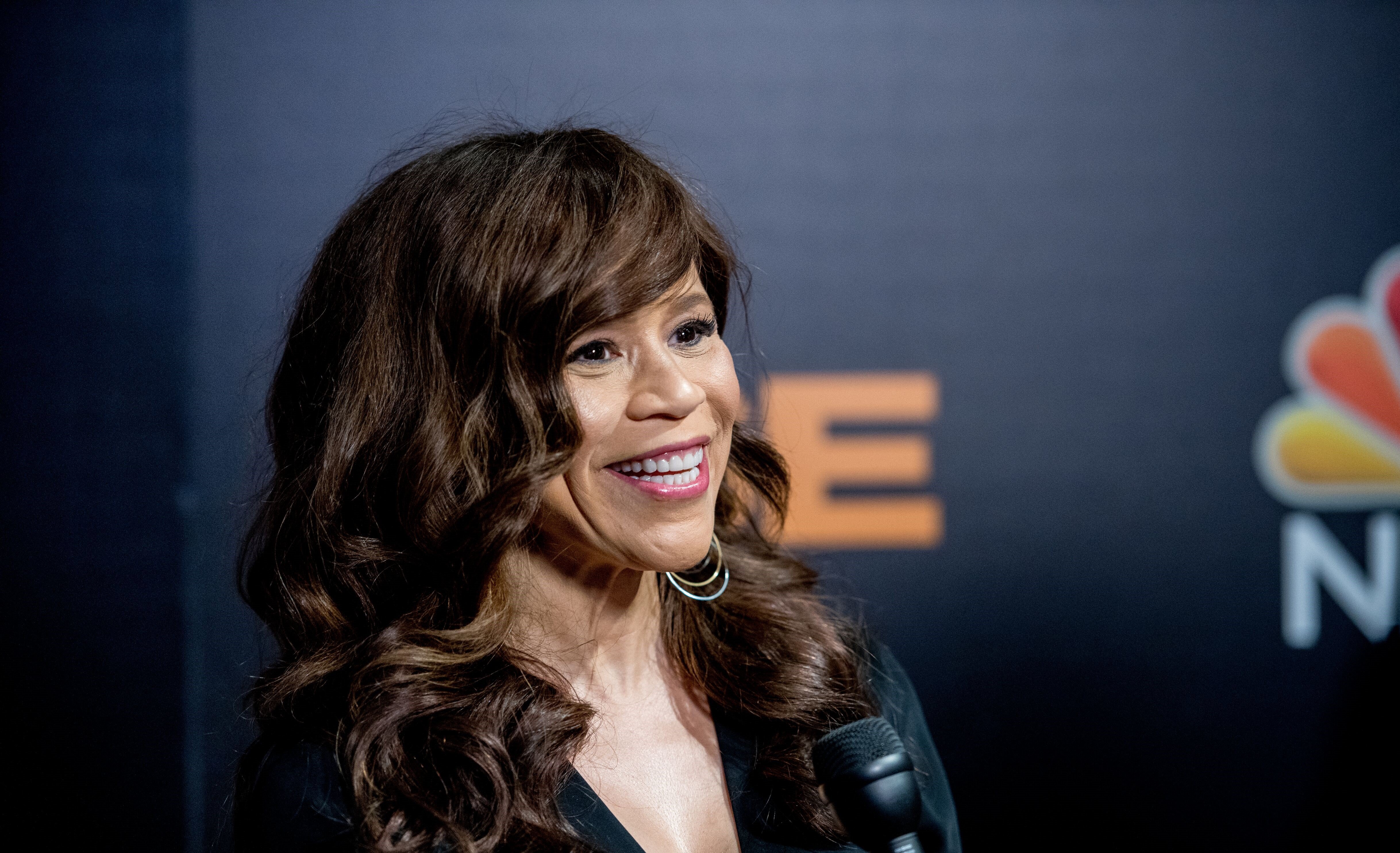 Tupac stepped in to help out his friend and fill in for ANOTHER man who'd stood Perez up at the last minute in order to make him jealous! 
"Plus," the West Coast rapper added "I want you to hook me up with Madonna." And that's just what Rosie did!
But while she played matchmaker to America's celebrity royalty, Rosie was typically tight-lipped when it came to her own love life. While Perez was briefly married to New York playwright and filmmaker Seth Zvi Rosenfeld from 1999 to 2001, and she even starred in his 2000 film King of the Jungle. However, there's almost no information about their relationship.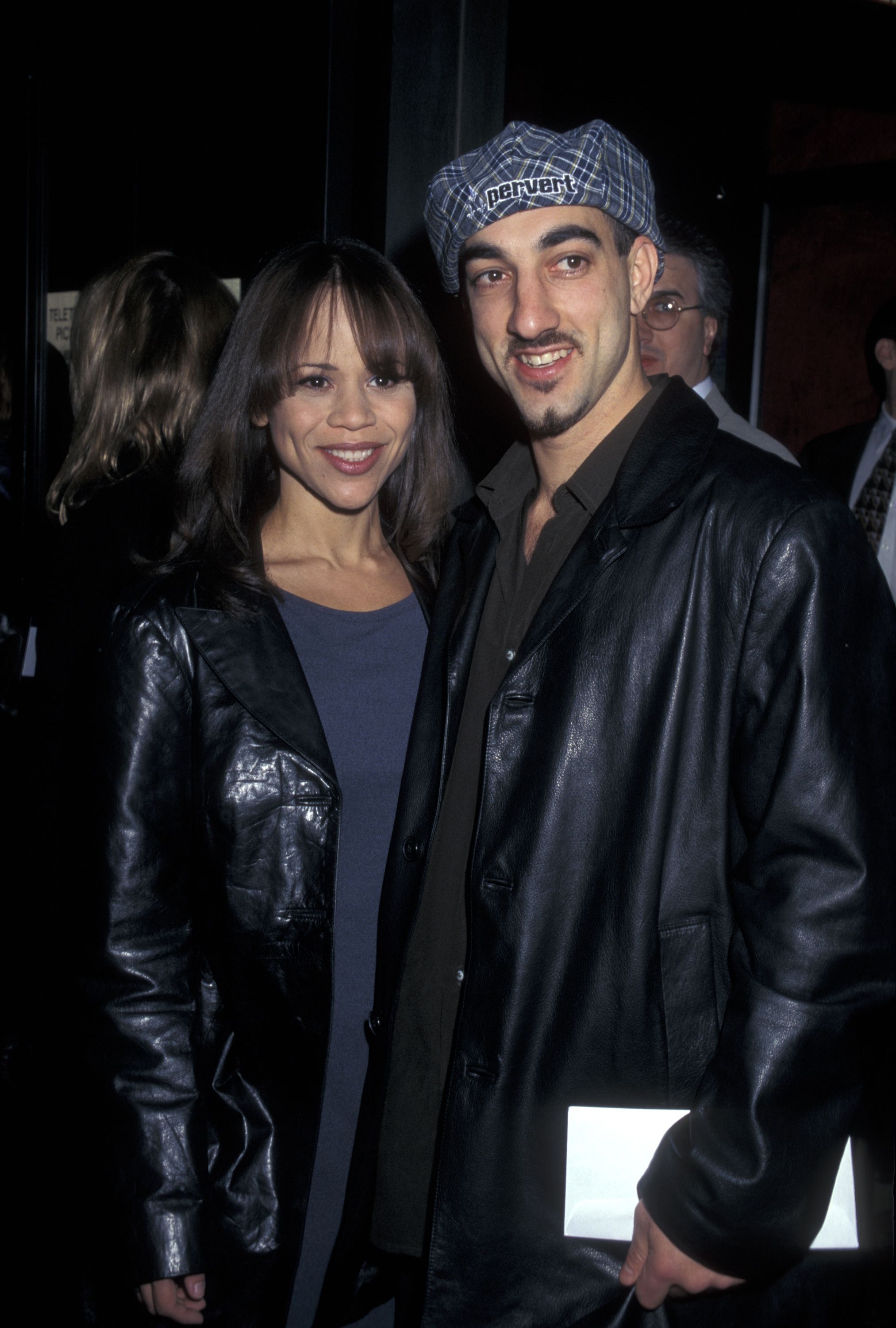 Likewise, while Perez has been romantically linked with Wire actor Ramon Rodriguez, in a 2018 fundraiser for the victims of Hurricane Maria that the two celebs co-hosted, Perez simply said that Ramon is one of her dearest friends. So who's managed to capture Rosie's heart? In 2011, Perez was pictured at an event at the Museum of Contemporary Art with artist Eric Hayes, when they announced their spur-of-the-moment surprise marriage!
It turns out the two had actually "eloped" to Vegas. While everyone thought that they were there to watch the historic boxing match between Floyd Mayweather and Canelo Alvarez, it turns out that Rosie actually had a bet with Hayes that they'd get hitched if Mayweather won. Sure enough, the day after the fight, Perez and Hayes revealed their marriage to the press. We guess you could say… boxing superfan Perez has one hell of a Hayes-maker!
Jurnee Smollett-Bell as Black Canary
Now let's look at an actress whose film career is just taking off: Jurnee Smollett-Bell, who'll portray the superpowered Black Canary in Birds of Prey. When it comes to the question of marriage, that double-barrelled surname is a BIG hint. In fact, Jurnee will be celebrating her tenth wedding anniversary this year, after a decade of wedded bliss with her husband, singer Josiah Bell.
However, the actress herself has hinted that they were friends (and even dating) as early as 2004. The two tied the knot in a super intimate ceremony in what Jurnee herself said was a "beautiful, moving and personal" ceremony in LA Botanical Garden. How personal? Well, it was Smollett's future father-in-law who performed the ceremony! So we guess it's safe to say that family was DEFINITELY in attendance.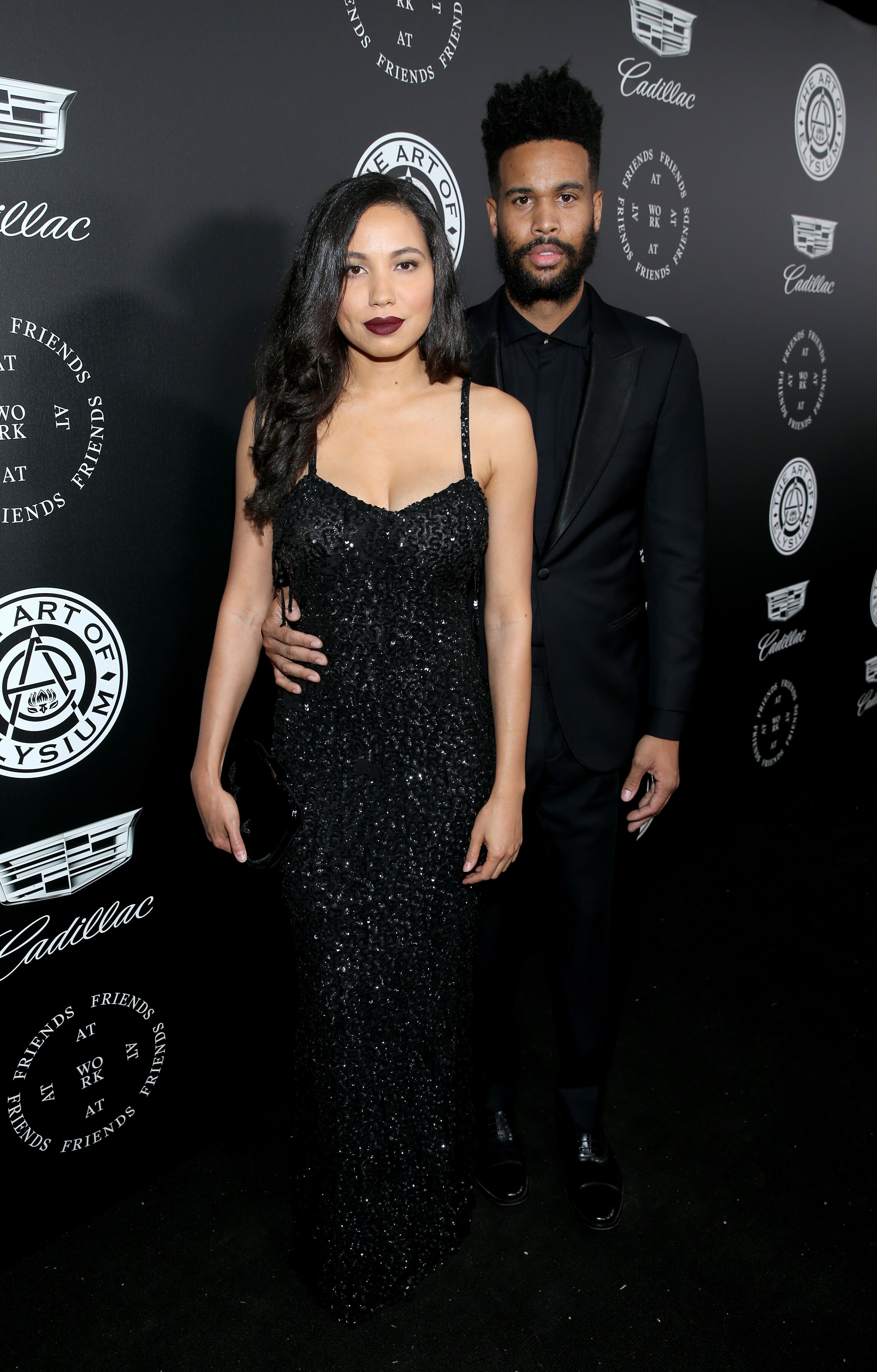 The two would go on to support each other personally and professionally, co-starring in the TV show Underground and, in February 2016, Jurnee went on to star in a music video for Josiah's song," Smoke and Mirrors". However, there was NO smoke and mirrors when it came to the actress's pregnancy, as the star announced she was expecting on social media in June of that year: "He+Me+Baby= Three. So in love with this beautiful blessing God has given us. #WeArePregnant!!".
Smollet went on to give birth to son Hunter Zion in November of 2016. Since then, the two have gone from strength to strength and we're certain to see more of this couple as Jurnee's career moves decisively from the small to the silver screen!
Mary Elizabeth Winstead as Huntress
And while the character may be lethal, Winstead is equally her match when it comes to stealing men's hearts. Her first relationship was a teenage romance that turned into something more. Winstead and Riley Stearns were surrounded by the high seas when they first met on a Carnival cruise in the Carribean when she was 18 and Stearns was just 16.
Maybe it was sea-sickness, maybe it was the isolation, but the two soon found themselves more than shipmates, with Winstead herself admitting:
"My friend and I were trolling for boys, as you do when you're 18, and one of the first days on the cruise, I saw him and thought, That's my person! [...] I went up to him and asked if he wanted to hang out, and we were pretty much inseparable from that point on."
And like most teenagers, the two had one thing on their minds… Music! The pair bonded over their shared love of the band mewithoutYou. By October 2010, they were married. But while the couple danced to "Stand By Me" at their wedding… it was not to last. Despite Winstead starring in Stearns psychologically taut film Faults in 2014, and claims that they're still "ride or die", the couple split in 2017. But WHAT was it that broke up their marriage? Or should that be… WHO was it?
There are strong rumors that it was one of Mary's co-stars on the set of the TV show Fargo that was the reason for her separation from her husband… and HIS divorce from his wife of 22 years! That's right, we're talking about Winstead's latest flame: Obi-Wan Kenobi himself, Ewan McGregor. While there has been no official confirmation, the timeline DOES add up: 
People Magazine reported that Ewan McGregor and his wife Eve Mavrakis (with whom he shares four daughters) separated in May 2017. Which was the exact same month that Winstead split from hubby Stearns.
And Winstead was previously pictured with Ewan McGregor in a post on her Instagram from February 2017, which has since been deleted, captioned "Pretty lovely Canadian Sunday. Good night!". Plus, the two played characters that shared an affair on the show, but it seems like things made the jump from on-screen romance to real-life drama. 
Everything came to a head when British newspaper The Sun snapped a pic of McGregor and Winstead kissing in a London cafe and the whole story spilled out to the press. Since then, the pair have been pictured in and around Hollywood.
Today, Winstead says that her divorce was "empowering and important", while McGregor says that his life is "better" and "happier" these days. And now the two will star alongside each other once again, but this time as sworn enemies as Ewan will play Birds of Prey's main villain; the sadistic and hideous Black Mask, who McGregor describes "an absolute narcissist [...] who has a skin this thin and wants nothing more than to be the center of attention."
Margot Robbie as Harley Quinn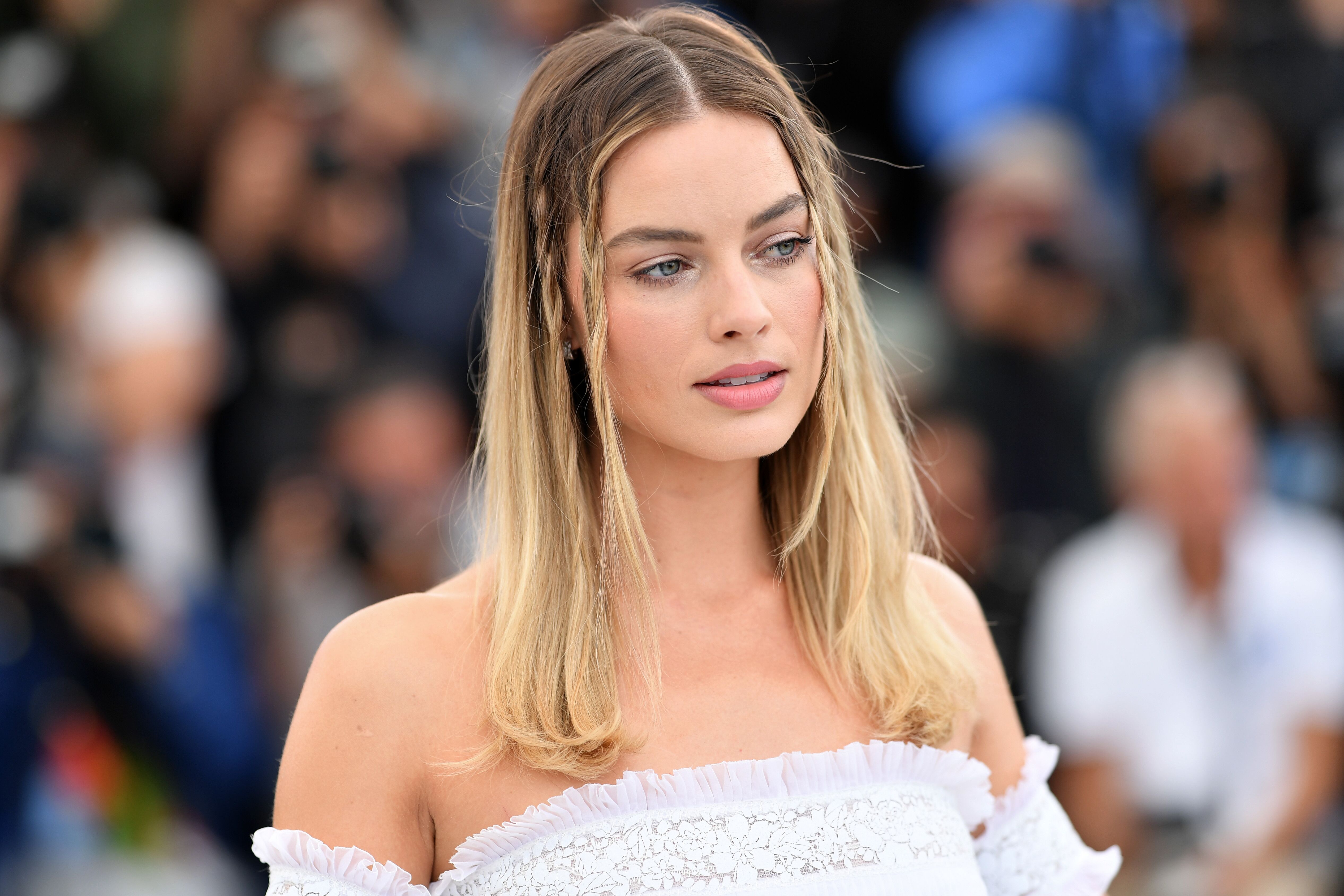 And finally, we get to someone who is DESERVEDLY the center of attention, at least as far as Birds of Prey is concerned: Harley Quinn, better known as Margot Robbie! At first, Robbie was dead-set against the idea of romance entirely… but there was someone she worked with who had caught her eye, though she never thought she had a chance with him.
"I was the ultimate single gal. The idea of relationships made me want to vomit. And then this crept up on me. We were friends for so long. I was always in love with him, but I thought, Oh, he would never love me back"
So was this friend that Robbie labeled "the best-looking man"? Leonardo DiCaprio? Ryan Gosling? Chris Pine? Nope, it was Thomas Ackerley! What, never heard of him? Well, that's probably because he's not some Hollywood hunk but was actually a humble third assistant director when Margot met him. And the two had to do their best to keep their relationship a secret. Not from the press, though… but from their housemates! A Hollywood superstar with… housemates?
Well, what you need to understand that Robbie is really, really careful when it comes to the purse strings. You could even call her stingy! By Robbie's own admission:
"I don't spend much money at all. [...] It seems crazy to spend a huge amount of money on things you don't need [...] I'm pretty frugal."
So, despite being worth millions after her performance in Scorsese's Oscar-nominated Wolf of Wall Street, when Robbie relocated to London in 2014, she gathered together a bunch of her old pals from the film industry and decided to share a house! And we're not talking ritzy Hollywood stars or a palatial mansion. It seems like Aussie Margot really is a down-to-earth woman of the people! Robbie often hangs out with the crew rather than the cast when she's on-set, and this bunch of British chums was mostly made up of people from behind the camera and seriously low on the filmmaking food chain. People… like Thomas.
Of course, this being London and crew wages being meager, Margot says that they had to find some pretty creative living arrangements to make it all work. At one point, there were as many as seven people living in their three-bedroom house in Clapham!
To some, that might seem cramped but Margot felt more than at home surrounded by friends, saying:
"I like living with lots of people. It reminds me of the house I grew up in."
It doesn't exactly seem like the ideal location for romance to blossom, right? And yet that's just what happened. Even Robbie was taken completely by surprise! But she was seriously scared… what if her housemates disapproved? What if things got awkward?! 
It's easy to forget that this isn't some group of down-and-out students we're talking about, but rather an actress worth $10 million and her mid-twenties mates! Still, when there are seven people and only three beds… someone's going to find out. And when they did… well, Robbie puts it best:
"It was dramatic. I'm not going into the details, but shit hit the fan. Our house turned into The Jerry Springer Show for a moment there [...] Everyone was, like: 'No! This is going to ruin our group!' And then it didn't. It was fine."
So what happened next? Well, Margot and Thomas got married, of course! But they wanted to do it somewhere really special so Robbie returned to Australia and the ceremony took place on the beautiful Gold Coast venue of Ewingsdale in Byron Bay. And this time, Margot wasn't keeping any secrets from her friends as they were all invited to celebrate her and Ackerley's big day!
Robbie and Thomas have since moved to Los Angeles, and hopefully, she and her husband share a slightly less hectic household! However, they haven't forgotten their friends. Thomas, Margot, and their ex-housemates have their own production company, called LuckyChap. It looks like her friends have got to share in Robbie's continued success, as LuckyChap brought us the Academy-award winning Tonya Harding biopic I, Tonya. And LuckyChap will ALSO be a production partner for Birds of Prey.
So it's true to say that without Robbie's romance, we might not have gotten to see Harleen Quinzel or the rest of the birds on the big screen! Those are just a few of the romantic stories behind the real-life partners of the Birds of Prey, but there are many more real-life partner stories to read about....