Outlander: 6 Key Differences From The Books
Season 5 looks to bring a lot of changes to Outlander. Our beloved Claire and Jamie will have to deal with a whole host of new adventures in America, and we're just left guessing as to what those will be. In the meantime, we decided to take a look back at the books versus the series, and find out what's the same and what's different! 
Why did the showrunners decide to keep Murtagh Fitzgibbons alive? Are the intimate moments between Claire and Jamie still 'organic' to the story? What changes in the characters' portrayals made the series better than the books? And how did the series show us Native Americans and slavery? Let's reveal the top 6 changes that the Outlander series made to Diana Gabaldon's books.
---
1. Frank is a full (and tragic) character
In the first season, we see Frank Randall desperately looking for his missing wife. From the flashbacks, it is quite clear that he and Claire were a real couple, and he was the husband she longed to return to throughout the whole season.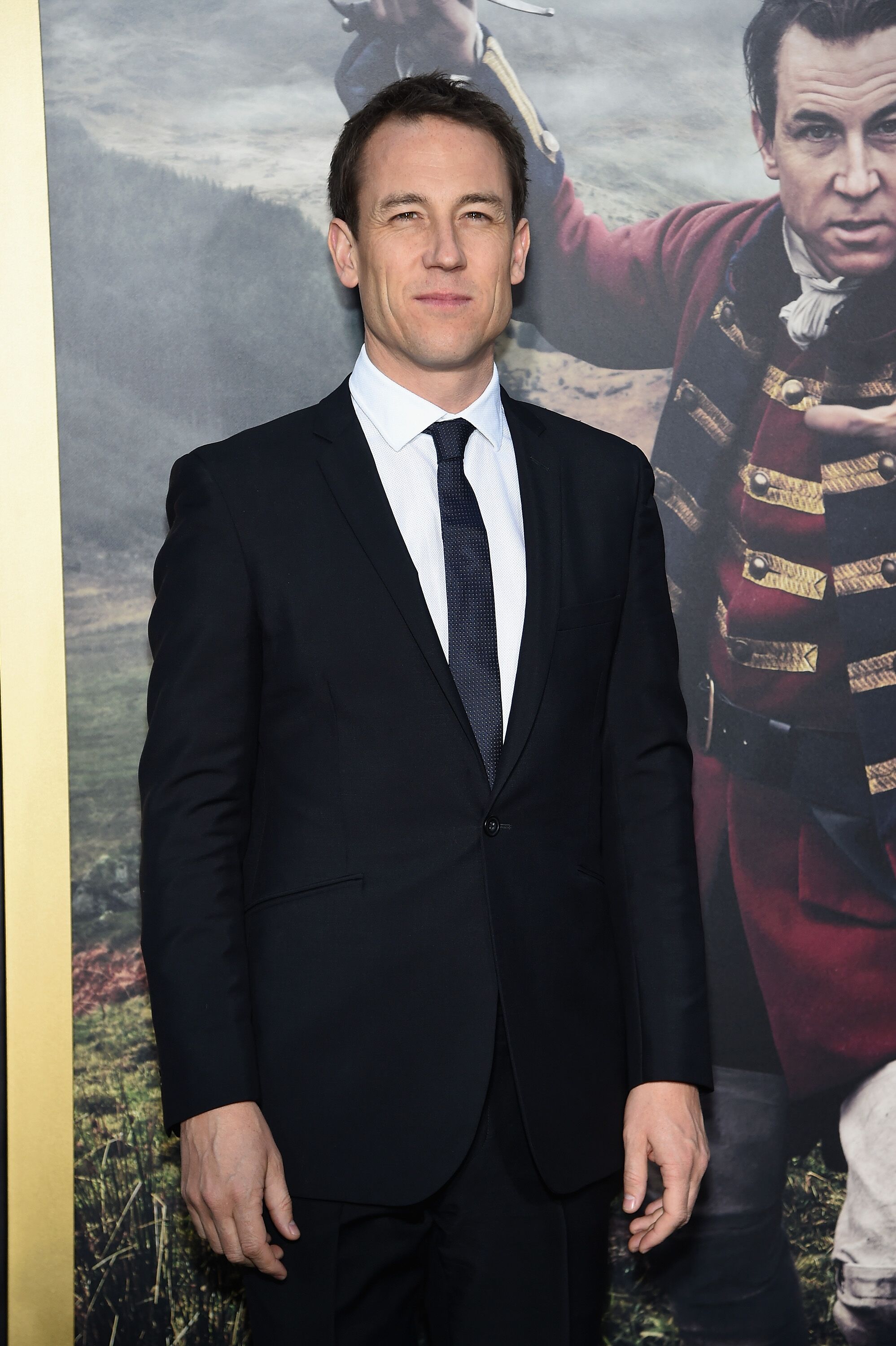 ---
And when Claire finally reappears after several years, pregnant with another man's child and telling crazy time-traveling stories – what does Frank do? He chooses to believe Claire and takes her back as his wife! Moreover, he becomes a real loving father to her daughter Brianna. 
---
And when Claire chooses to return to 18th century Scotland, Frank seems to be heartbroken. At least we can feel it as we see him drinking heavily and researching historical documents, concerning the possible fate of his wife. The fact is that he spent most of his life loving a woman who couldn't fully return his feelings. This all makes Frank one of Outlander's most tragic character!
But, this is only obvious if you haven't read the books. 'Cos in Diana Gabaldon's novels Frank is way less likable – he's intellectual and academic, and lacks feelings and is chauvinistic. In the books, we don't know much about him, actually, as the narrative focusses on Claire and Jamie's story.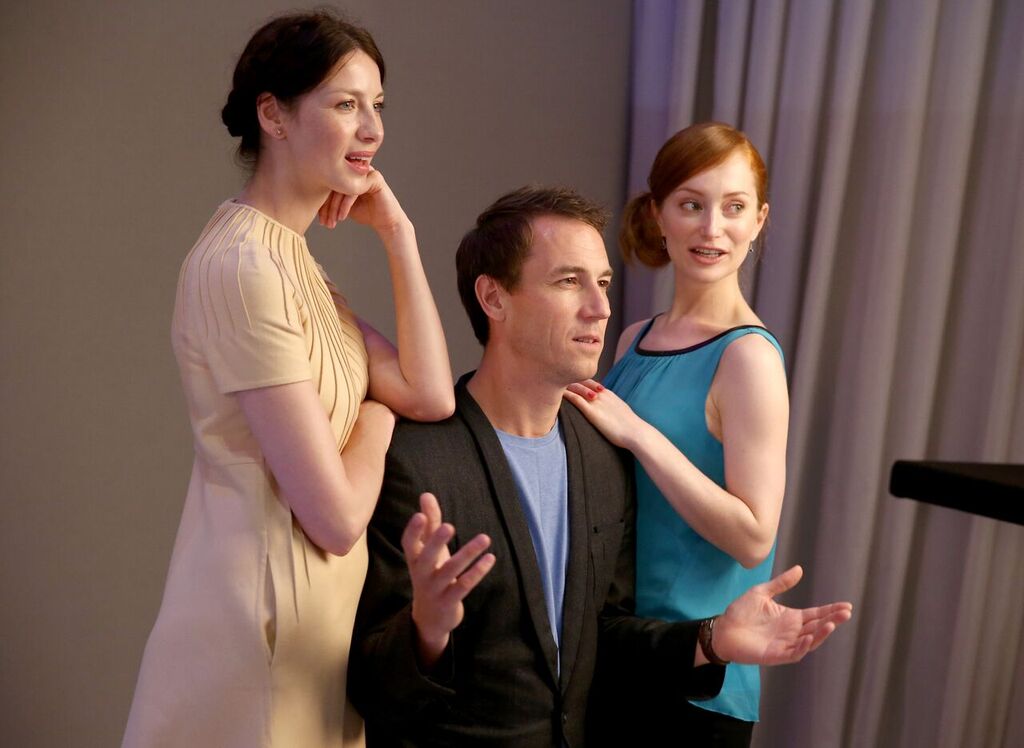 ---
Also, Frank from the novels had many affairs during his marriage with Claire. Not the kind of character we can call likable! So we don't really question Claire's desire to go back to her Highlander at all. But, Outlander's executive producer Maril Davis made a really smart move by turning Frank Randall into a much more likable character. 
It allowed for the creation of a true love triangle between Claire and her two husbands, although they are never present in her life at the same time. Moreover, according to Davis, making Frank a full character clearly showed how powerful Claire and Jamie's love really is.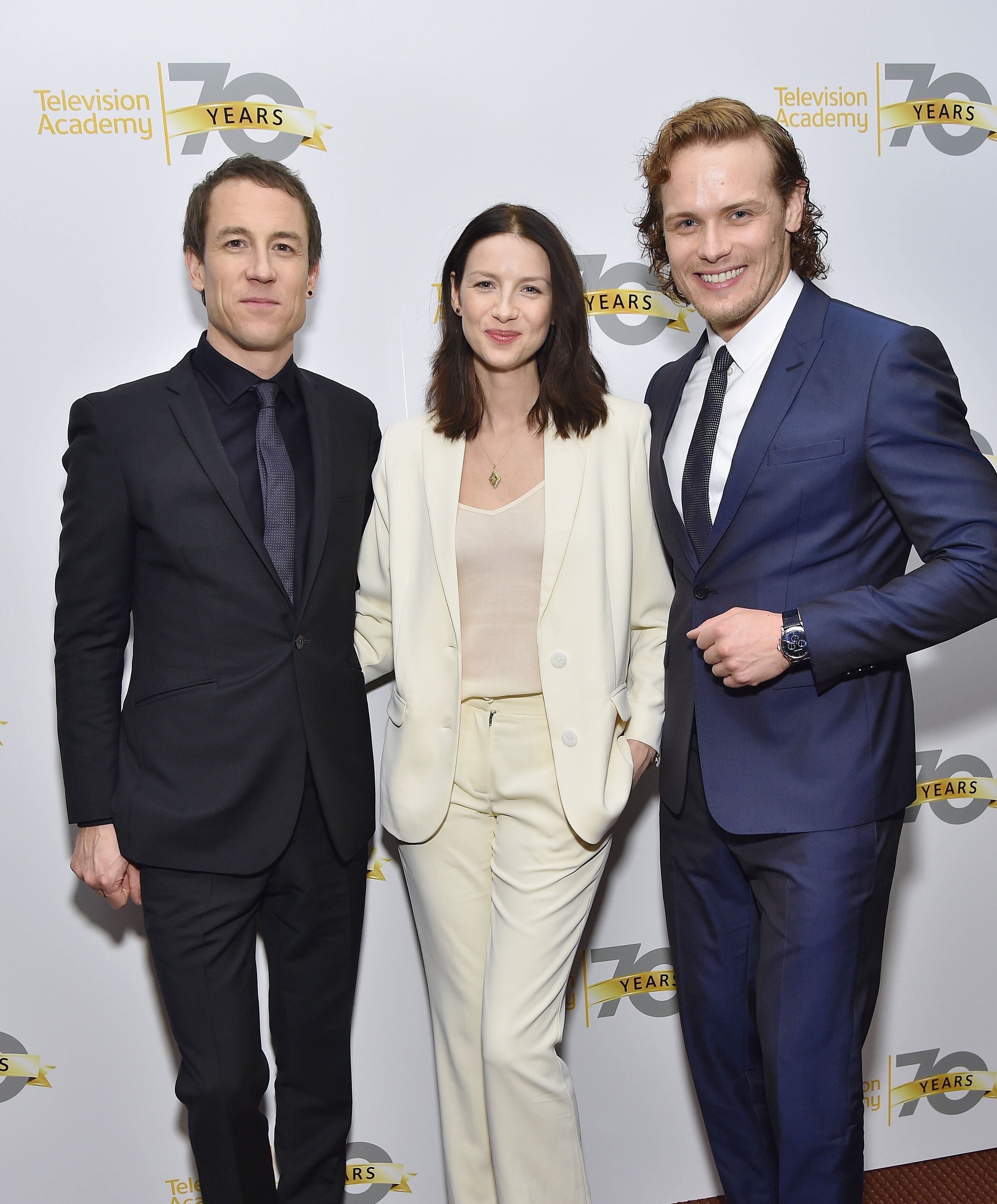 ---
2. Laoghaire's role in Claire's troubles
Just like Frank, she is the character we love to hate. In the series, Laoghaire MacKenzie is more of a hindrance and a nuisance than a real threat. She's covetous and vengeful, but also immature. And even as she becomes the reason behind the serious tension between Claire and Jamie as the narrative proceeds, there are still some minor changes that add to the character – and to the story.
Remember how Claire was put on trial as a witch in Season 1? In the books, Jamie isn't aware of Laoghaire's role in it. So when Jamie marries her (as Claire returns to the 20th century since he doesn't think she'll return), it feels relatively fine. But in the series, he does know the whole story – and still decides to marry Laoghaire in spite of what she did!
---
Another minor change made to the history of animosity between Laoghaire and Claire was when the showrunners decided to let Laoghaire ask for Claire's forgiveness. Why did they make these changes? 
Well, the first thing is that, as Maril Davis put it, they just "wanted to know what would happen if she and Claire met again after everything that Laoghaire had done to her". And the second reason was that although the changes seem to be slight, they serve as a trigger for some exciting and intense scenes later in the show (which we love to watch, right?) 
---
3. Claire's wedding ring
We all remember that Claire was wearing two wedding rings – a golden one from her husband Frank, and a silver one from Jamie. In the books, it is described as a "wide silver band decorated in the Highland interlace style with a small thistle bloom at the center of each link". 
---
And what do we see in the series? A simple silver ring, crafted in a hurry from a key! But – it's not just a key, it's a key to Lallybroch, which makes it even more valuable, doesn't it?! In Season Four the ring is stolen from Claire by the villainous pirate Stephen Bonnet. But it's another deviation from the books, as in the novels Bonnet takes the gold ring. 
---
The outcomes of this crime were the same actually, so it's not clear why the showrunners considered this change in the first place. However, they made a really cool and clever thing out of it. Because you see when Jamie presented Claire with a replacement for the stolen ring, we saw that very Highland interlace pattern! 
In fact, the novel's author herself thinks that "it worked in extremely well with the plot" - as Gabaldon told T&C: "I assumed it to be kind of their way of apologizing to the readers who were upset about the first ring, by giving them a ring that more closely resembled what they might have had in mind." Well, if Diana Gabaldon loved the idea – so do we!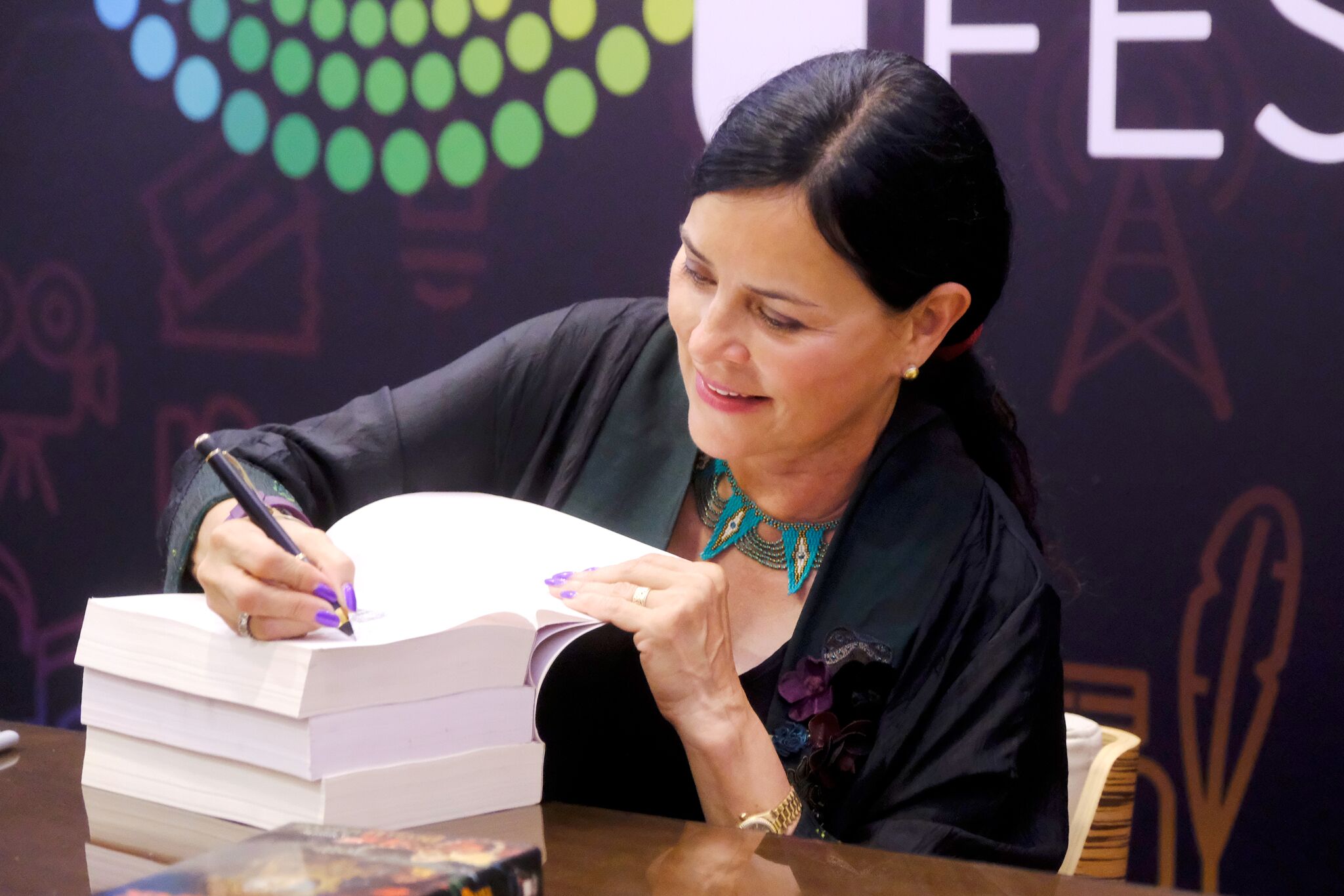 ---
4. Fewer nudity scenes
Well, yes, not all fans considered this a change for the better. Both the novels and the series are known for those steamy scenes! But after the second season, they decreased considerably, especially in Season Four. Executive producer Maril Davis admits the fact, explaining: "This season we were introducing more characters, and there was a lot of story to get in."
---
She also added that the sex scenes "have to be organic to the story". To paraphrase Davis, they were needed in the first season to show the bond between Claire and Jamie but are less necessary in Series Four, when nobody doubts their true love anymore.
Ah, with all the drama we expect in Season Five, it seems like intimacy will take more of a backseat in the show. However, the showrunners DID take into account the fans' disappointment with the absence of a proper wedding ring, so why not consider our expectations in this respect, too? 
By the way, speaking of Season Four and how it is different from Book Four, 'Drums Of Autumn': If you've read the novels, the Jamie the character on the series has been made much more emotional. And Sam Heughan is doing a great job portraying him, don't you agree?
---
5. More Native Americans
It's no wonder that the characters of the Native Americans in the novels were not very well developed. The story is told from the point of view of Claire, and her interactions with the indigenous people were minimal. 
---
But the series took the liberty to make the show more diverse and true to life, by including slavery as well. Unfortunately, not everything went well, and both plotlines, involving slaves and Native Americans, drew serious criticism. 
As Caitriona Balfe admitted: "It's never easy to take on these issues in a show like ours. But it's important that we look at what America was in that time and face some of the realities of that time."
But the showrunners did their best in trying to portray the Native Americans on Outlander as accurately as possible. Executive producer Matthew B. Roberts revealed that: "Every department, from production design to costume and hair and make-up, do a huge amount of research to ensure we create a world that feels authentic to the time and place."
Also, in the books, there are storylines that are not flattering to Native Americans (mind that they were written twenty years ago!). So many of them were cut-out or thoughtfully smoothened to avoid unnecessary controversy.
---
6. Murtagh Fitzgibbons lives!
As the book fans surely know, Murtagh Fitzgibbons Fraser died in the Battle of Culloden along with most of the Highlanders. But in the Outlander TV series, he is very much alive! Why did the showrunners decide to keep Jamie's godfather on the show? 
---
As Maril Davies told Glamour: "As soon as we cast Duncan Lacroix and saw how great that bond onscreen was with not only Jamie but also Claire, that became very special."
So that's how Murtagh survived the Battle of Culloden and ultimately landed in America. However, this change led to a more serious deviation from the sourcebooks, as he became the leader of the rebels known as Regulators. And, of course, Murtagh's love story with Jamie's Aunt Jocasta never happened in the books!
---
Instead, Jocasta has a long affair with someone else. So, the 'resurrection' of this character seems to have a ripple effect on the show's narrative, with its climax probably happening at the beginning of Season Five, when Jamie and Murtagh will have an inevitable stand-off. But what more is there to say about that? The season starts soon and we are overwhelmed with excitement!