Destiny of Queen Elizabeth II's Four Children and Their Tremendous Love Stories
The matriarch of the royal family, Queen Elizabeth, has reigned over the United Kingdom for more than 65 years. Not only has she managed to successfully reign, but she also did so while raising her four children. She has been married to Prince Philip since 1947. It hasn't always been easy raising royals and scandal has fallen on the family... Here's the full scoop!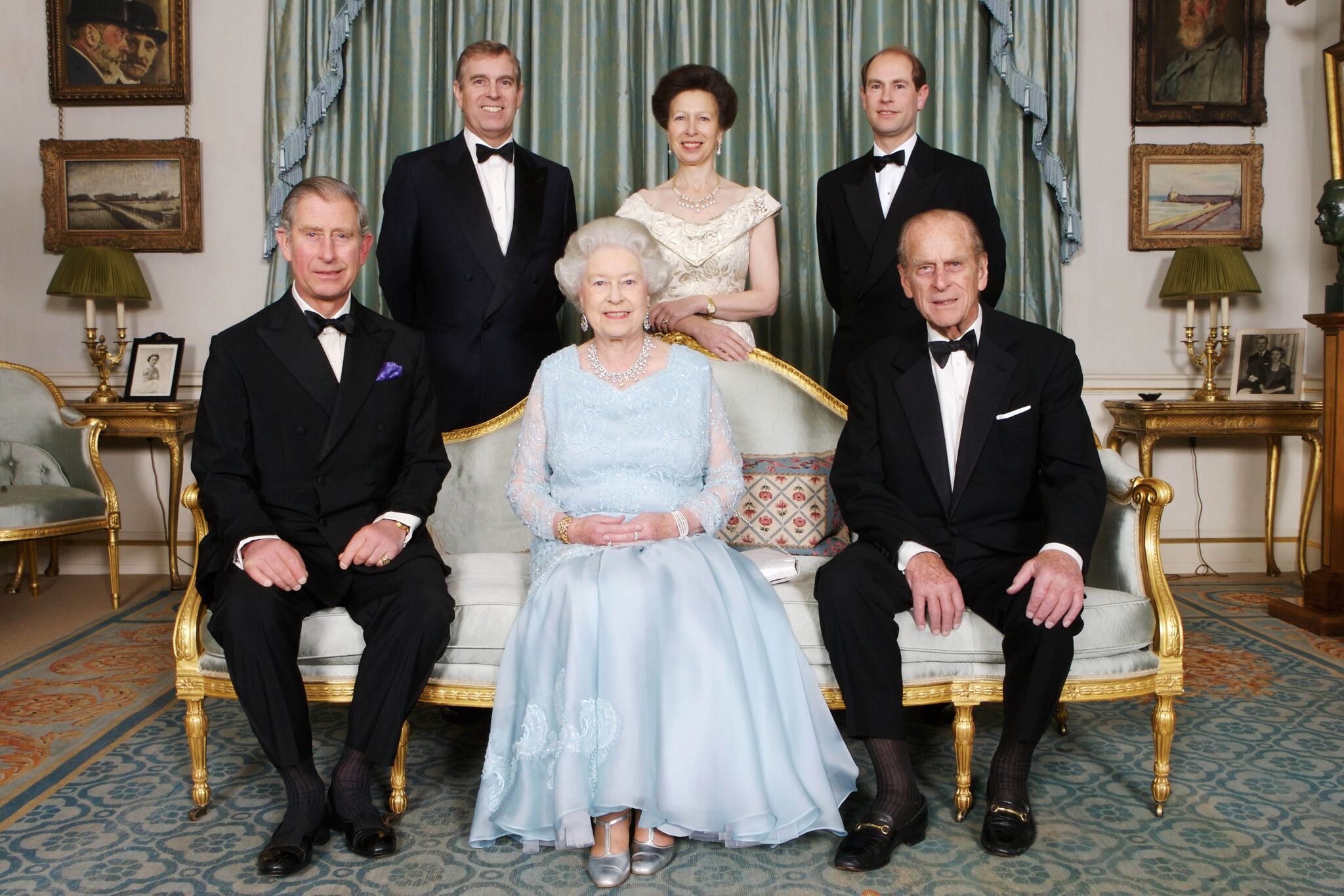 ---
The Scandalous Prince Andrew
The third child of the Queen and Prince Phillip is Andrew Albert Christian Edward, Duke of York. He was born on February 19, 1960, at Buckingham Palace. He is currently sixth in line to the throne. Andrew, like his siblings, had a governess before school.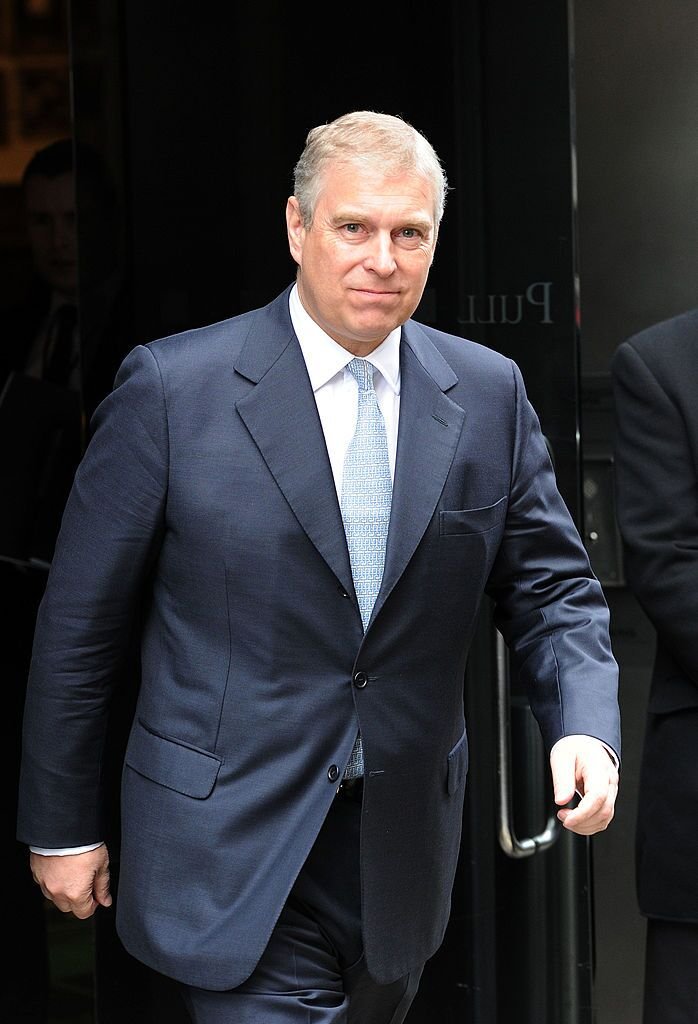 This was before he attended Heatherdown Preparatory School in Berkshire, England. He later enrolled at Gordonstoun in Scotland and studied abroad in Canada but chose not to attend college and joined the Royal Navy instead. Andrew served as a helicopter pilot.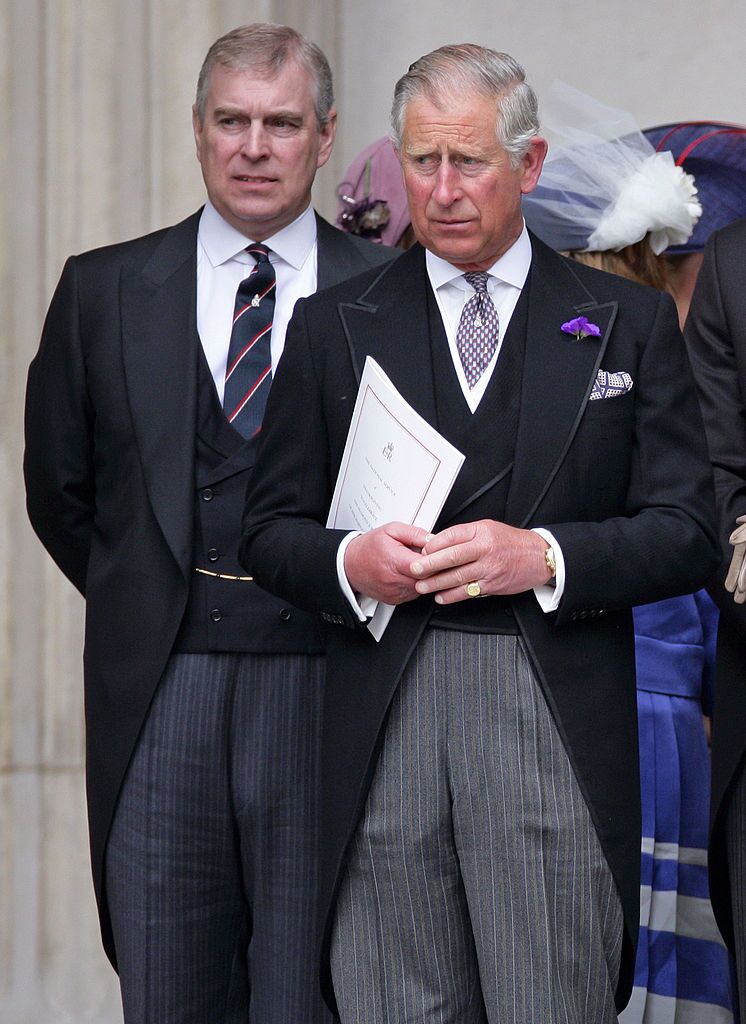 He was also a warship captain and even saw active duty during the Falklands War. In July 1986, Andrew married Sarah Ferguson at Westminster Abbey and the couple later welcomed two daughters Princess Beatrice and Princess Eugenie into the world.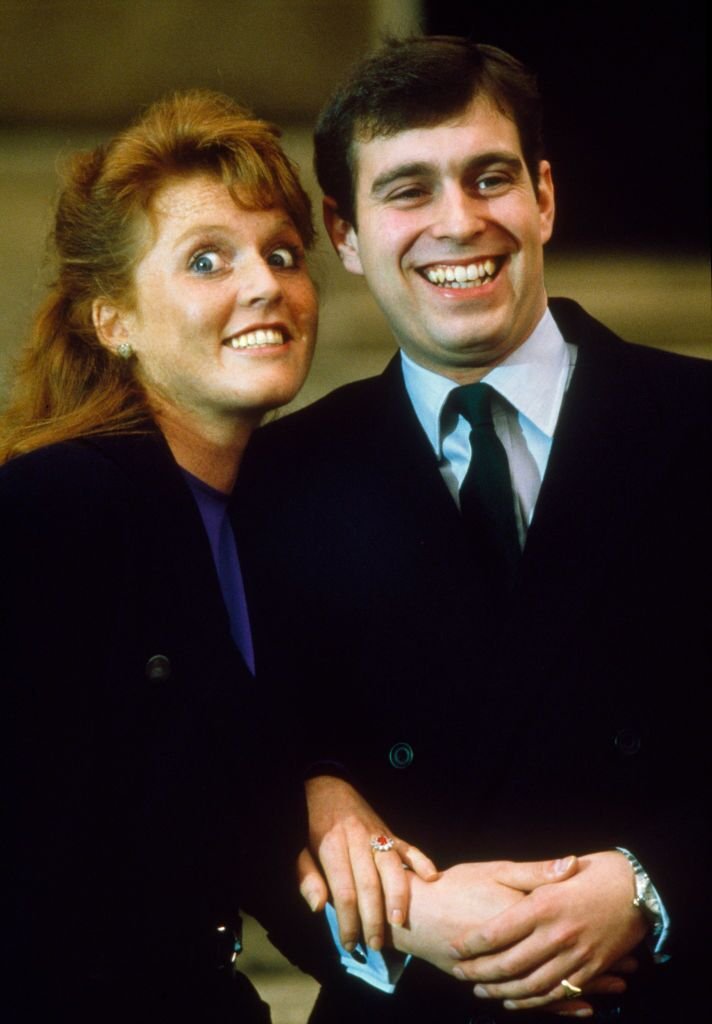 ---
Divorced, But Still Together
They divorced in May 1996 but remained close friends. They still live together at the Royal Lodge at Windsor. They also purchased a ski lodge in Switzerland together. Like his siblings, he was expected to carry out royal duties. This was not always easy.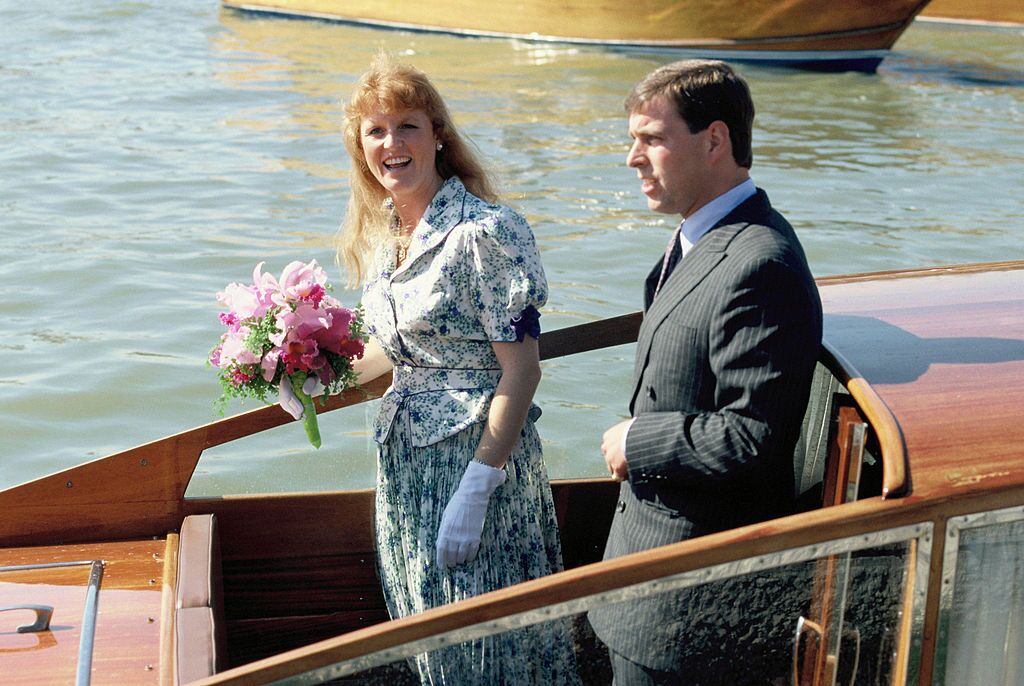 Part of his duties included attending various charity events, official outings, and tours abroad on behalf of the Queen. However, Andrew stepped away from official duty in November 2019 after the controversy around his ties to convicted felon Jeffrey Epstein.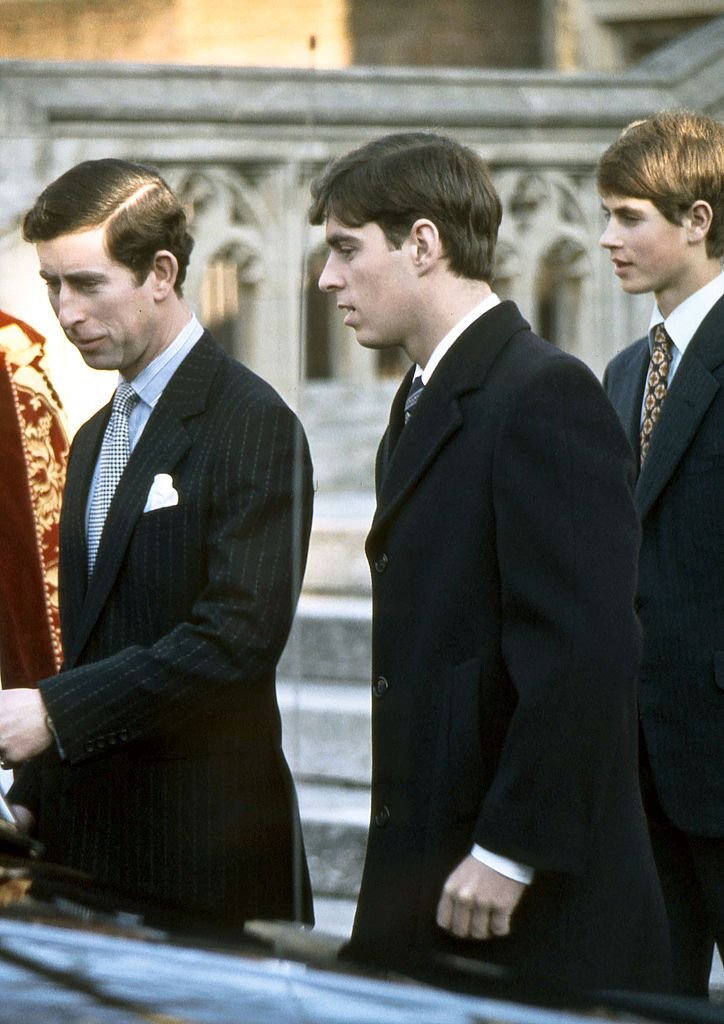 He had to step down due to a massive scandal. Prince Andrew has recently been at the center of a tabloid scandal. He's accused of taking part in the sex trafficking ring of late financier and convicted sex offender Jeffrey Epstein. The Prince has denials.
Many of which he attempted to elaborate upon in a high-profile interview on BBC's Newsnight. This was however followed by a very public announcement that the Duke of York will "step back from public duties for the foreseeable future." It was a shaming moment...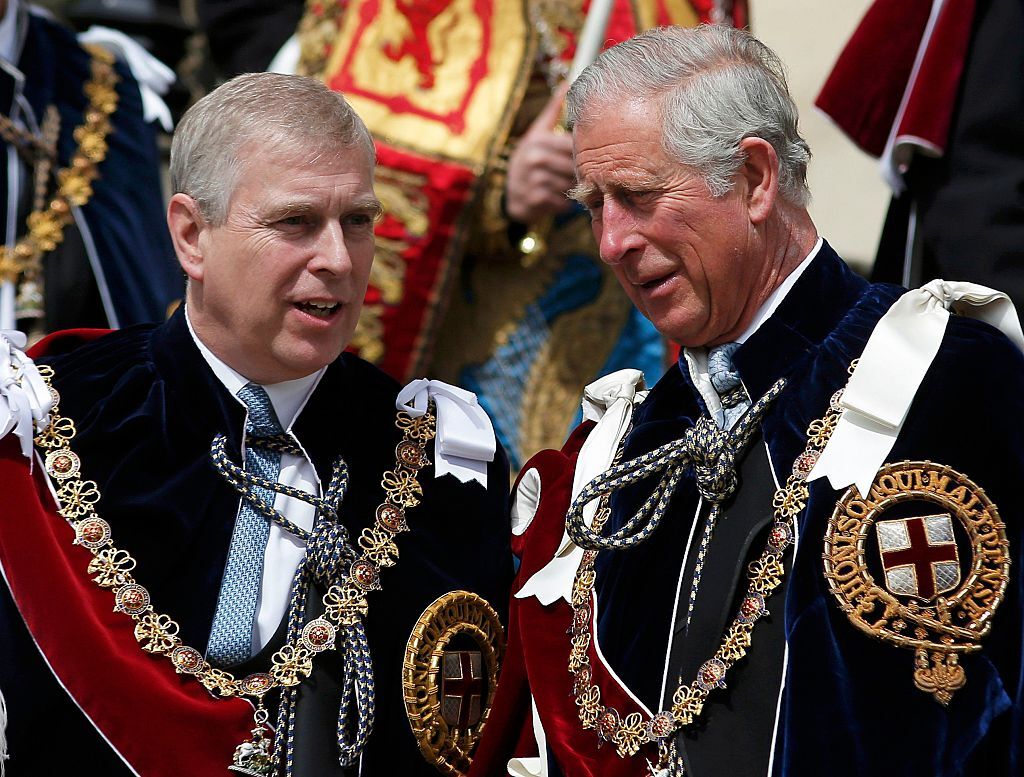 He made the following statement: 
"It has become clear to me over the last few days that the circumstances relating to my former association with Jeffrey Epstein has become a major disruption to my family's work and the valuable work going on in the many organizations and charities that I am proud to support, I continue to unequivocally regret my ill-judged association with Jeffrey Epstein."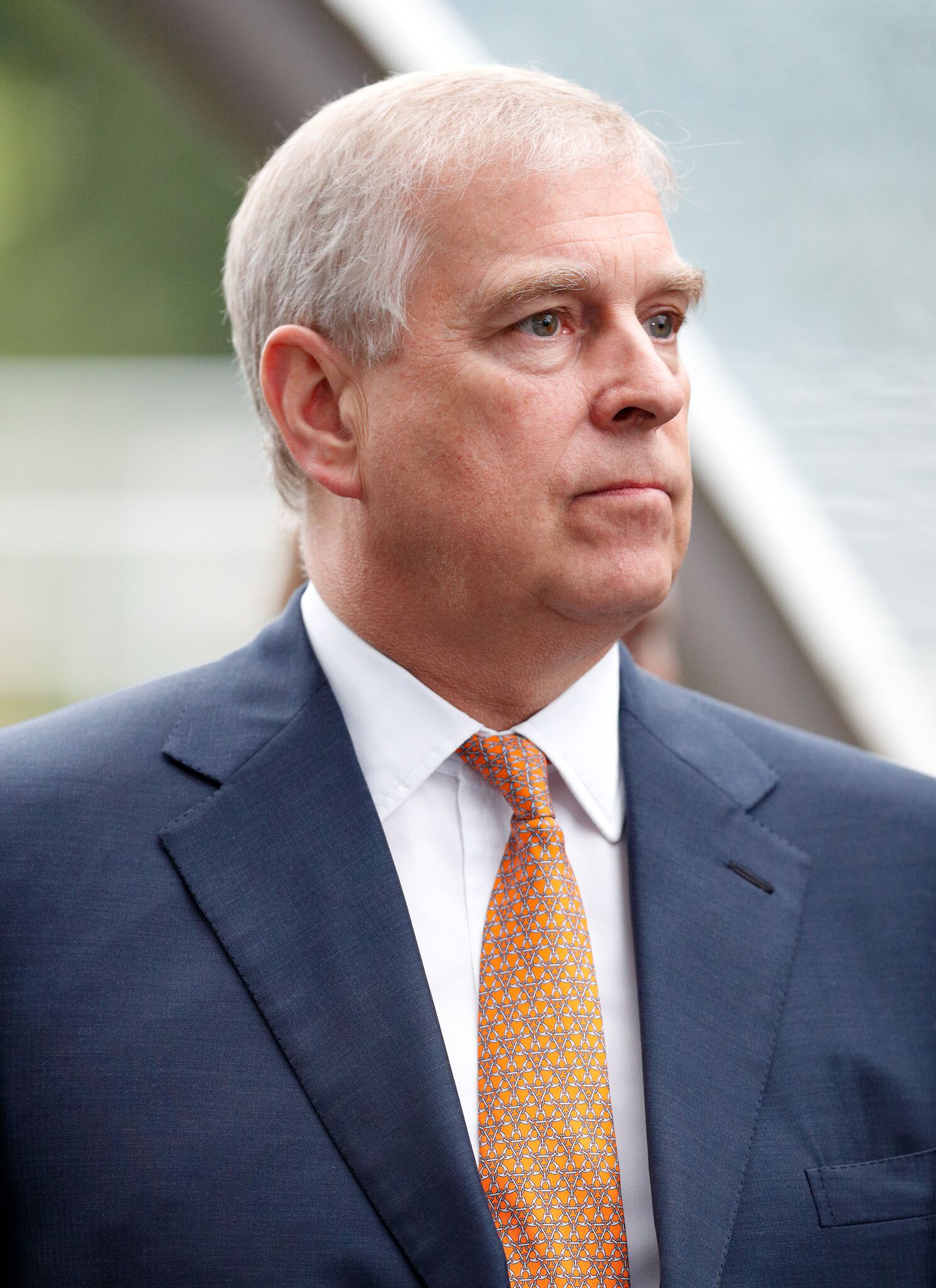 ---
The Understanding Yet "Rude" Princess Anne
The Queen's second child is Anne Elizabeth Alice Louise, Princess Royal. She was born on August 15, 1950, at Clarence House. Anne, 69, is 12th in the line of royal succession. Anne was primarily educated at her Buckingham Palace home by a governess.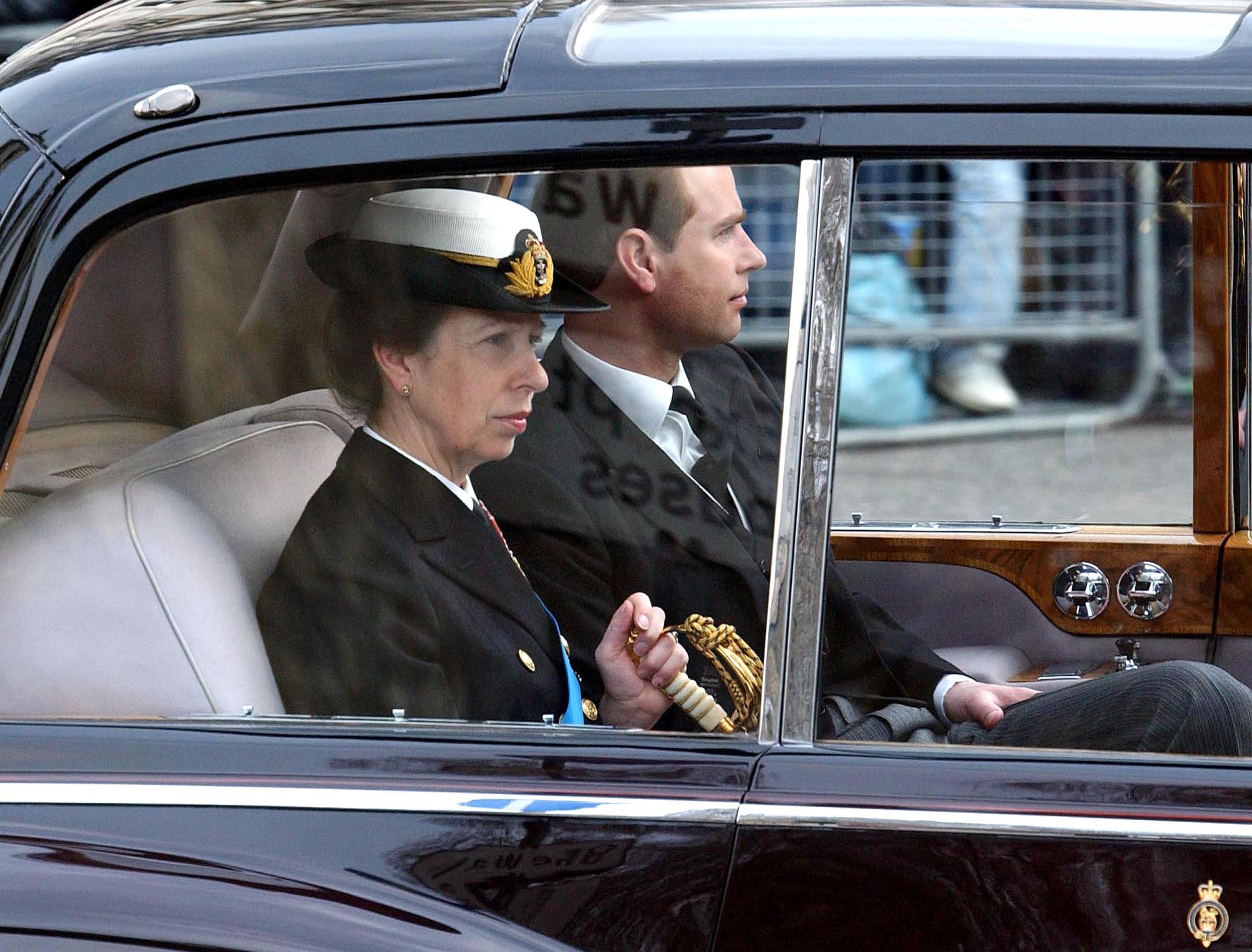 This was before she attended Benenden boarding school. In November 1973, Anne married her first husband, Mark Phillips, at Westminster Abbey.  They had two beautiful children, Peter Phillips and Zara Tindall, together before they sadly divorced in April 1992.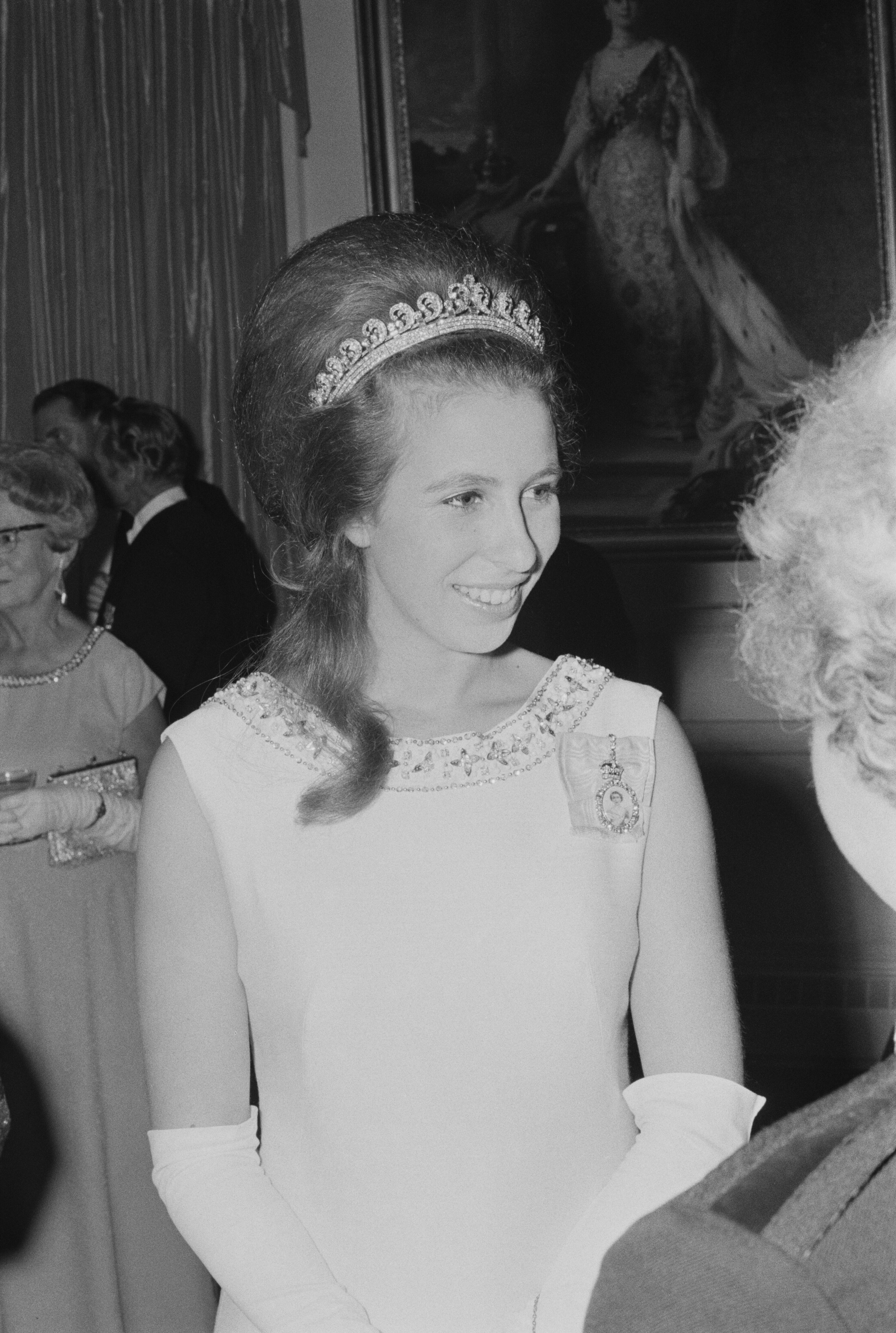 Just a few months after her divorce, Anne married Sir Timothy Laurence, who had worked as Queen Elizabeth's royal equerry, at the Church of Scotland on December 12, 1992. They live together at St James Palace. Anne is known for her philanthropy.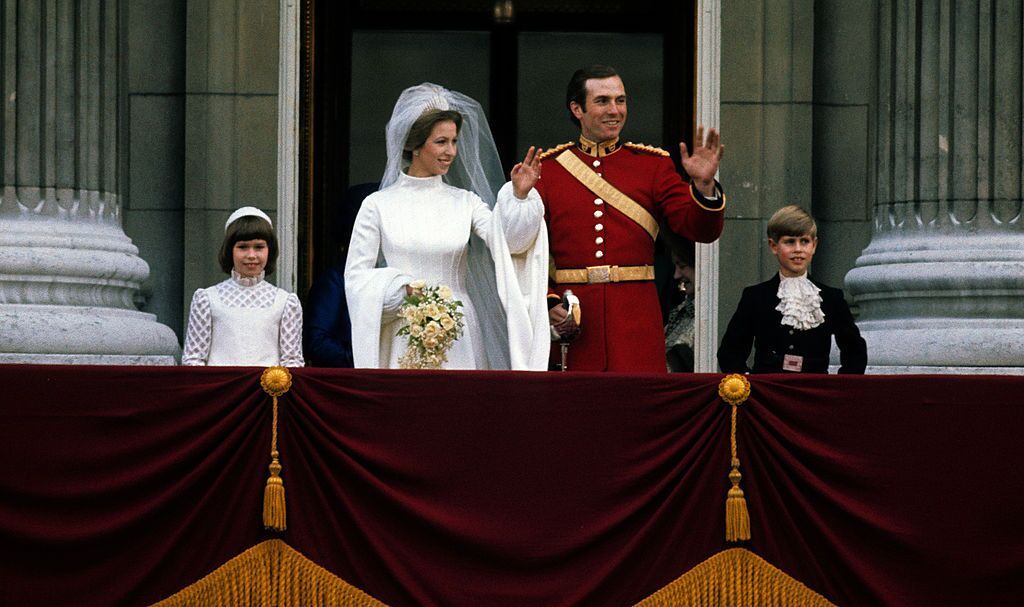 She is famous for her talent as an equestrian. She won the European Eventing Championship in 1971 and even competed in the 1976 Olympics in Montreal. Princess Anne now supports the Queen and the royal family. She regularly attends royal tours.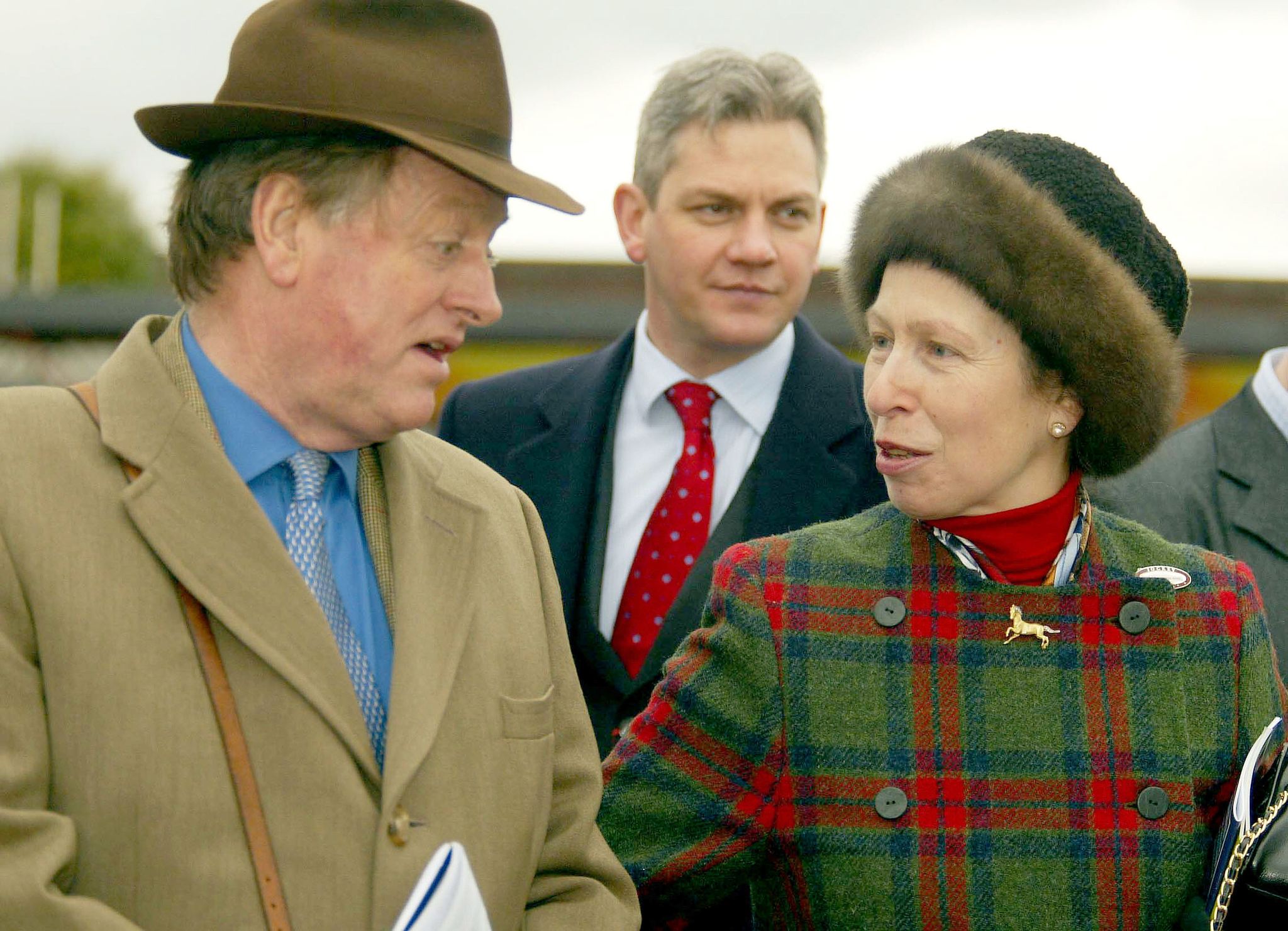 ---
The Princess Defends the Queen
While some criticize the Queen for how she raised Anne, the princess publicly dismissed any narrative that paints Queen Elizabeth as emotionally distant. She said the following about her mother to BCC in 2002:
"We as children may have not been too demanding in the sense that we understand what the limitations were in time and the responsibilities placed on her as monarch in the things she had to do and the travels she had to make, but I don't believe any of us for a second thought she didn't care for us in exactly the same way as any other mother did."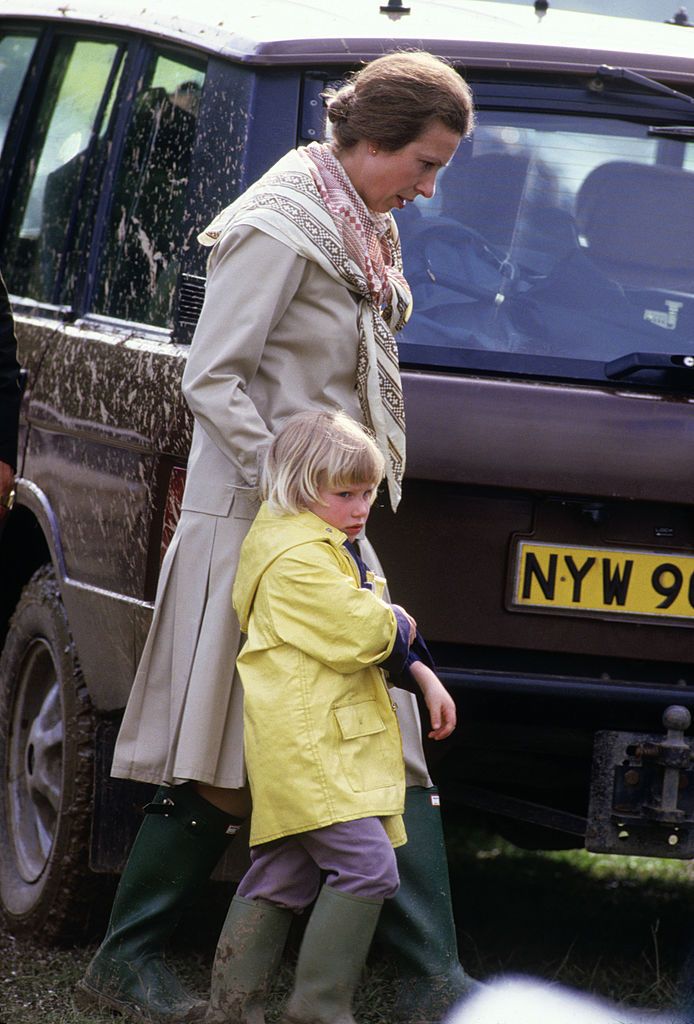 Like every British royal, Princess Anne's public image is largely formed by how the U.K. media infers her every move. In Anne's case, certain members of the press gave her the (very harsh) nickname Her Royal Rudeness. This was not very kind of the media.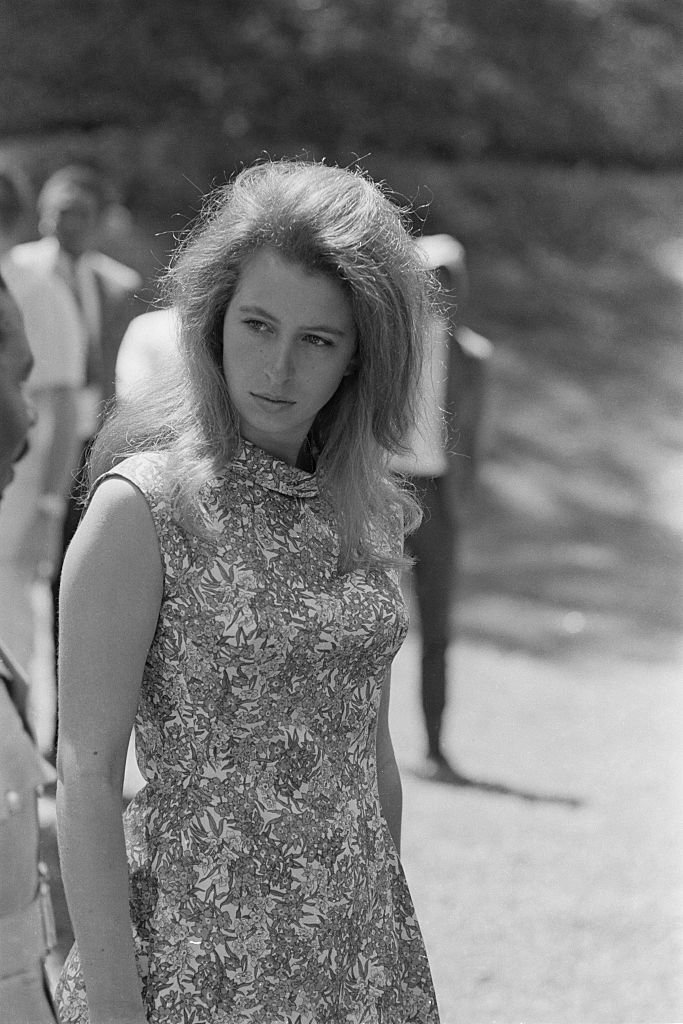 Though accounts of her supposedly rude behavior suggest a possibly sexist discomfort with her forthright manner. She explained her longtime dislike for the custom of royal walkabouts in BBC's 2018 program The Queen: Her Commonwealth Story.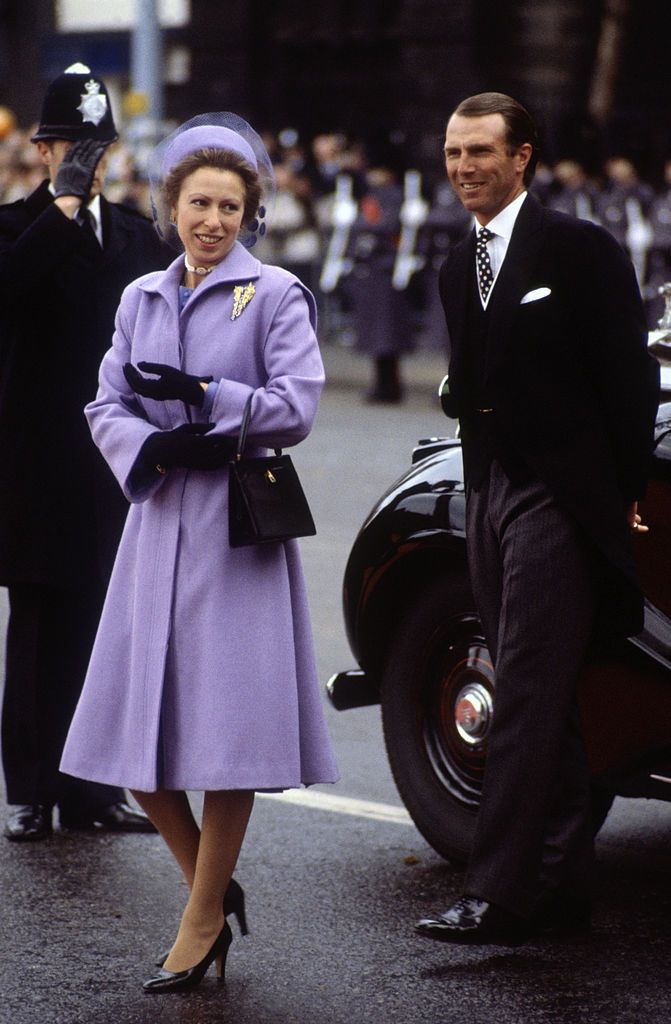 She said these poignant words about life as a royal:
"I mean it gets easier but, can you imagine? I mean how many people enjoy walking into a room full of people that you've never met before? And then try a street. I don't think many youngsters would actually volunteer to do that."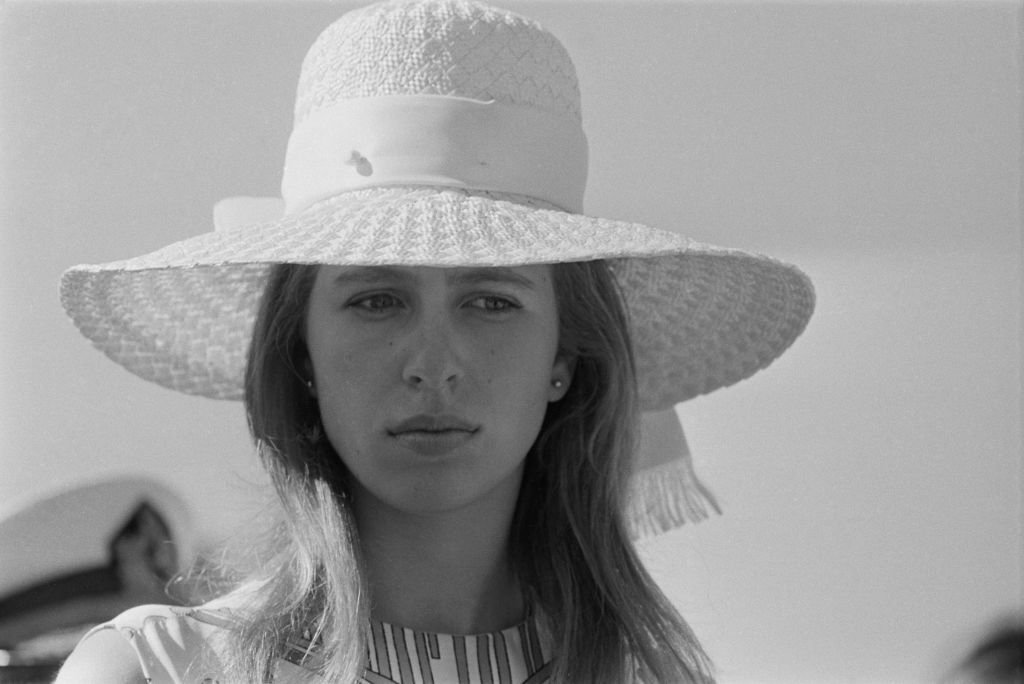 ---
A Traumatizing Experience
When she was 24, Anne found herself in the middle of a kidnap plot. A 26-year-old man named Ian Ball ambushed Princess Royal's car in an attempt to capture her for a reward of £2 million pounds. But the Princess refused to get out of the car. Scary!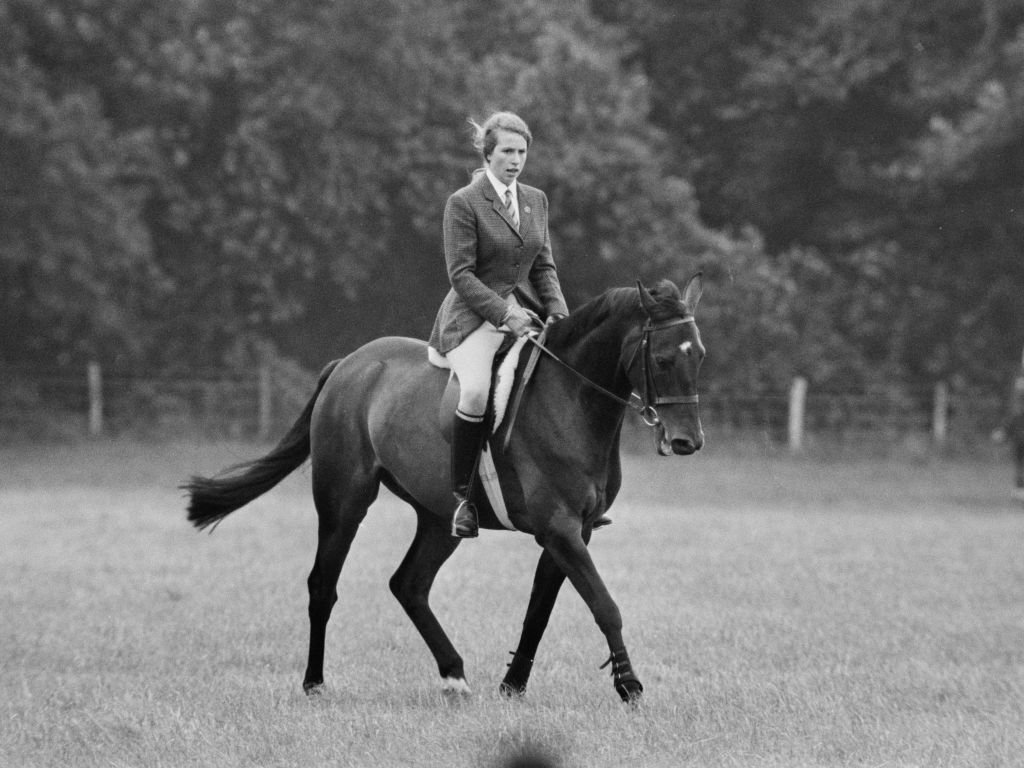 She acted with "quite extraordinary courage and presence of mind," according to Prime Minister Harold Wilson. Today, Princess Anne known is known for her hard work in the name of the crown. In fact, she holds a special royal record of some sort. 
When totaling up the number of royal engagements per year, Princess Anne is constantly listed as one of the busiest royals, according to People! She has certainly learned from her mother's example, being a royal is lots of hard work and she plays her part!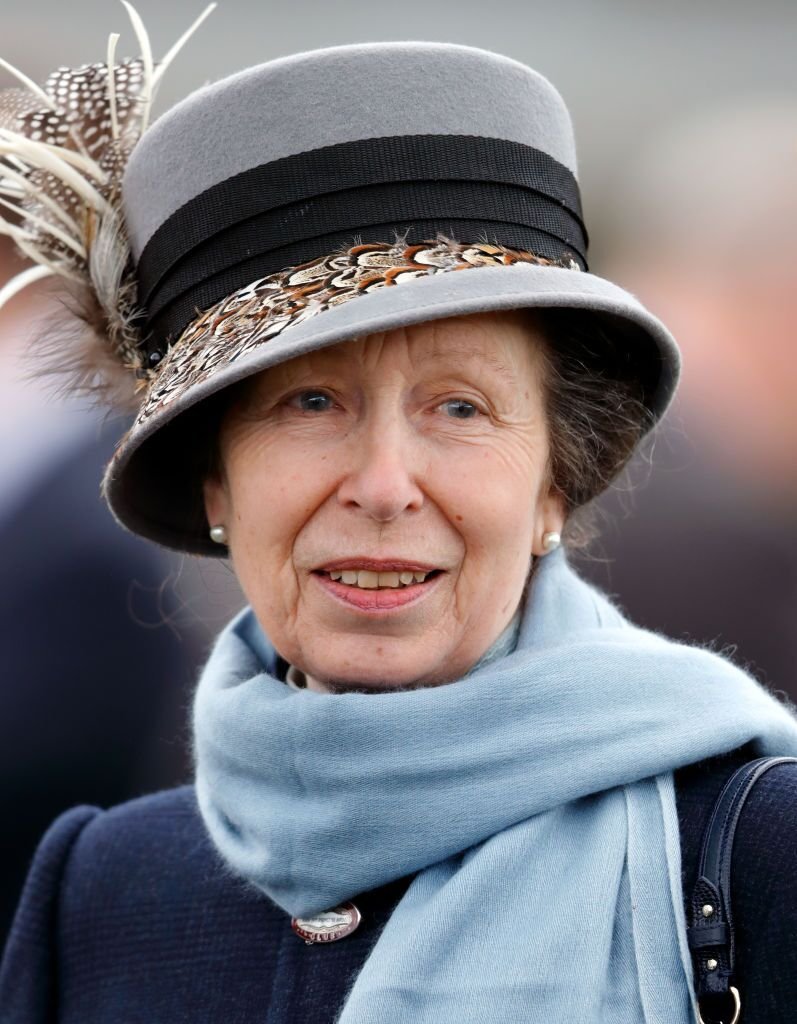 Unlike her big brother Charles, she was apparently more extroverted and didn't mind their father's "belittling" as much as her brother. Growing up, Anne was never a fan of any of the jewels and tiaras that came with being a princess. She had always been different.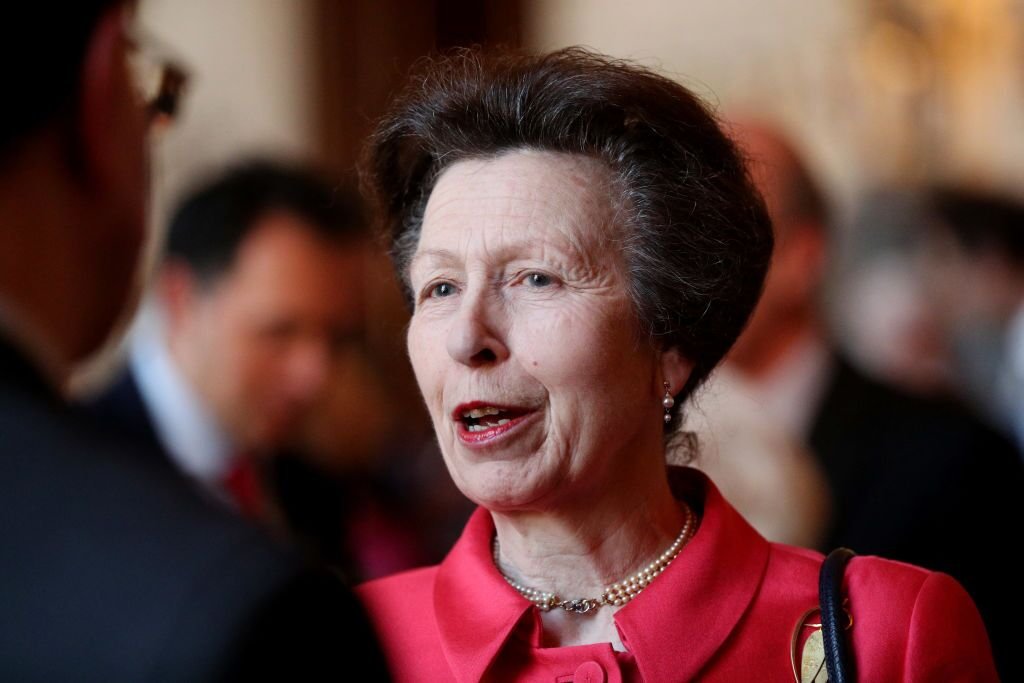 She was much more into outdoor sports like equestrianism than fancy parties and ballroom gowns. As Prince Philip once hilariously said about her, "if it doesn't fart or eat hay, she isn't interested." What a twist for a real-life princess! Anne was truly unique.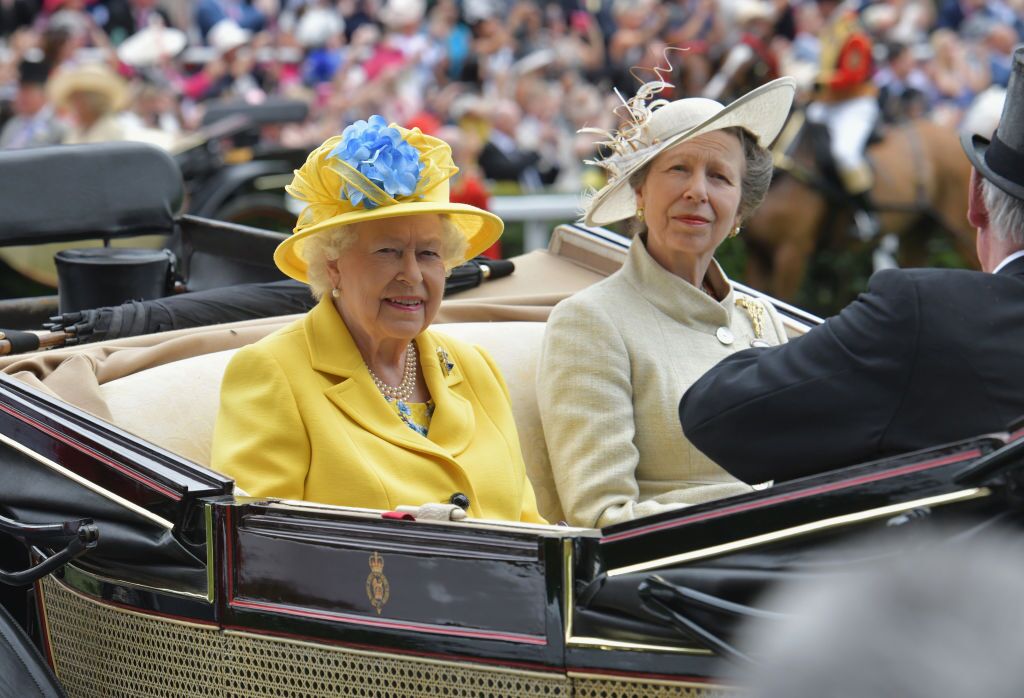 ---
Prince Edward, The Favorite Child That Broke Tradition
The Queen's fourth and final child is Edward Antony Richard Louis, Earl of Wessex. He was born on March 10, 1964, at Buckingham Palace. At the time of his birth, Edward was third in the line of succession but he is now ninth to take over the British throne.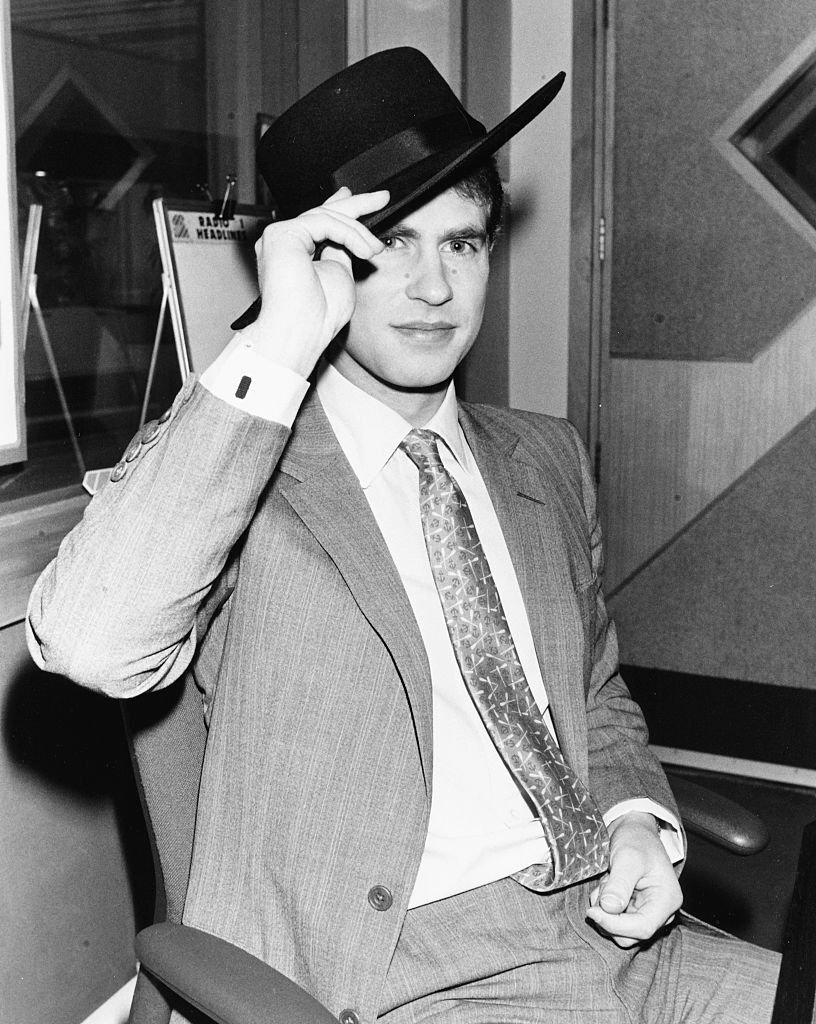 Prince Edward Antony Richard Louis's birth was a major break from tradition as he was the first of Elizabeth's children to be born with Prince Philip in the delivery room! Ingrid Seward wrote that "The Duke of Edinburgh was actually holding his wife's hand."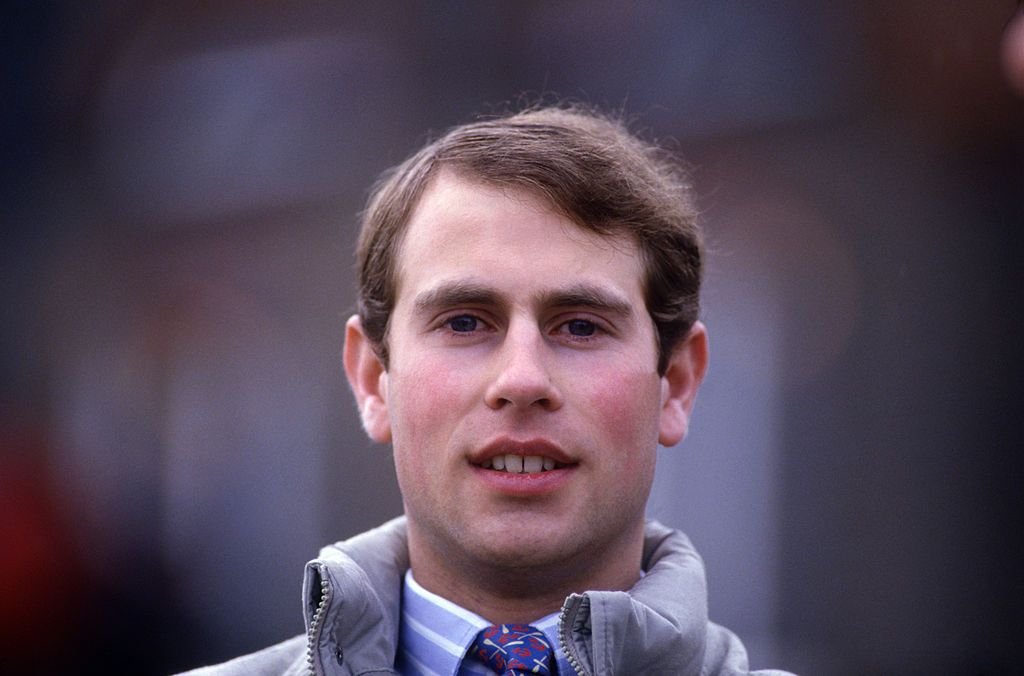 "The Queen, by then aged 37, had asked him to be there," Seward claims in her book 'My Husband and I: The Inside Story Of 70 Years Of Royal Marriage.' "She'd been keenly reading women's magazines that stressed the importance of involving fathers in childbirth ."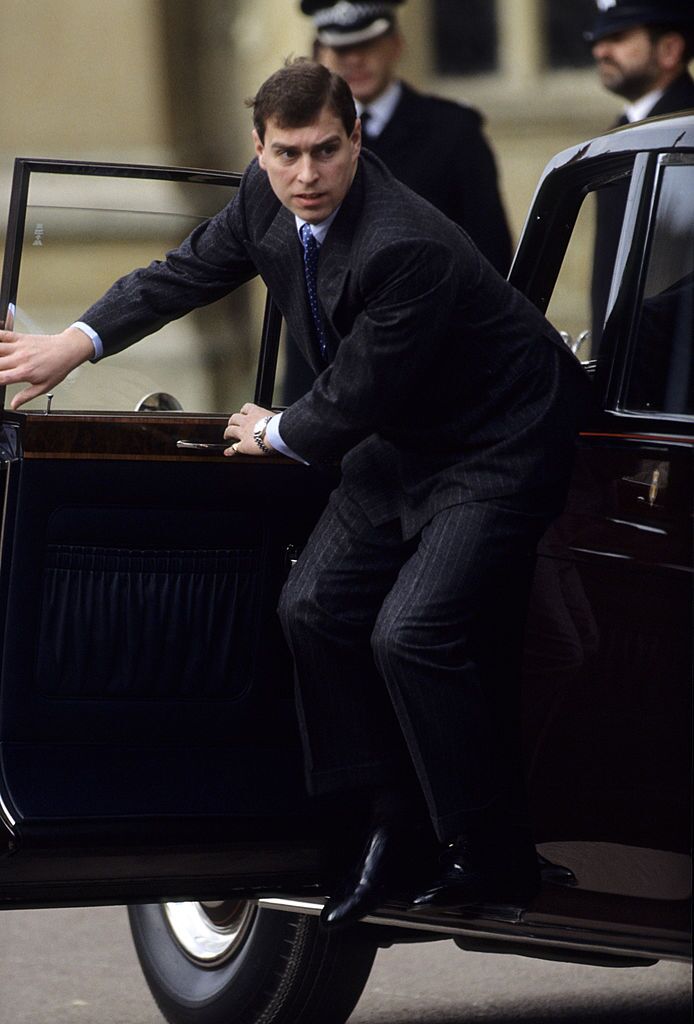 ---
His Early Life
Edward was homeschooled by a governess before attending Gibbs School, Heatherdown School, Gordonstoun, and the Wanganui Collegiate School in New Zealand. Edward went on to study at Jesus College, Cambridge where he studied history.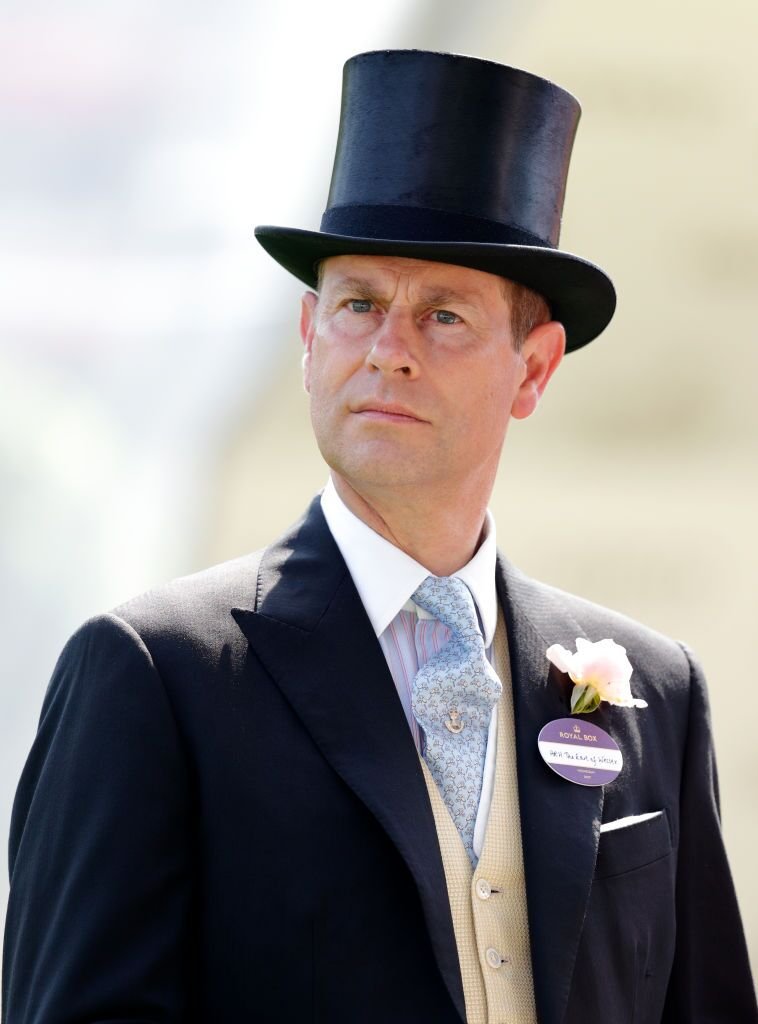 Here he earned his Masters of Arts degree. He went on to join the Royal Marines but dropped out of the program's grueling training course in 1987. He then pursued a career in the entertainment business and worked as a theatre production assistant.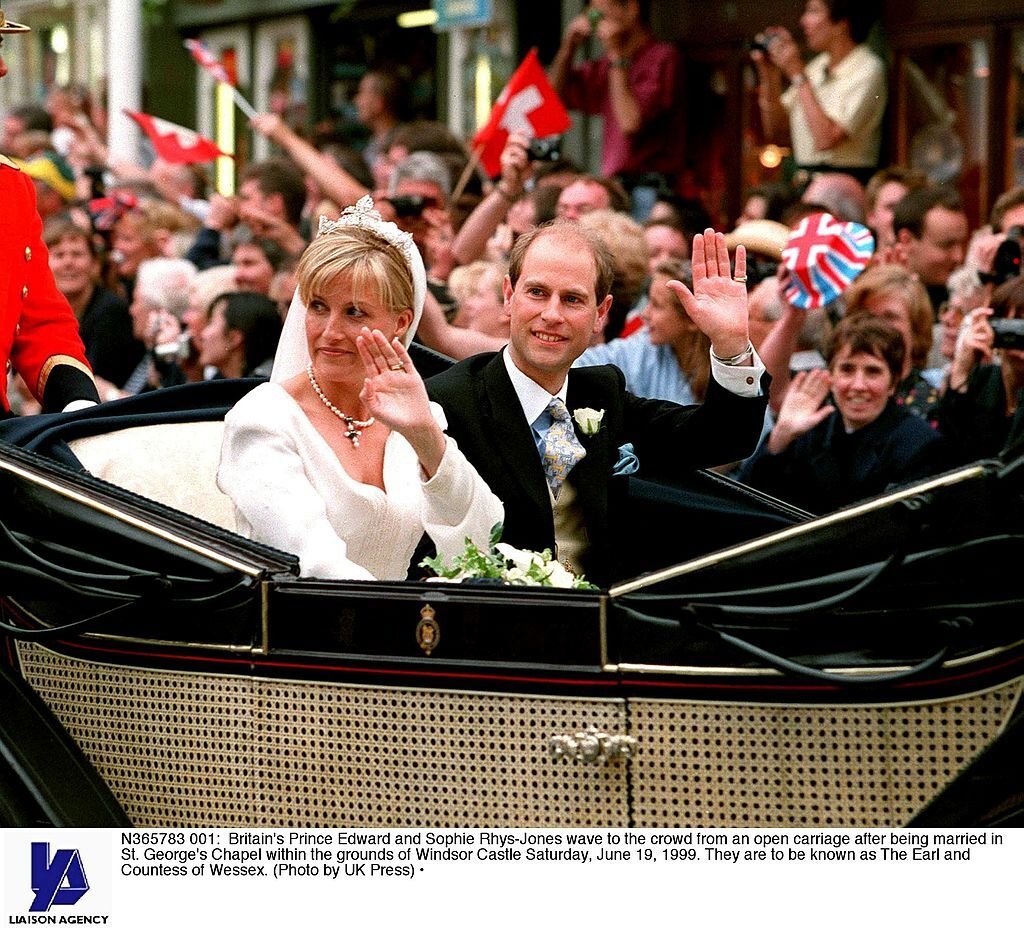 This was before he left to work on the British TV show "The Grand Knockout Tournament." Edward established the television production company Ardent Productions in 1993 but it was later liquidated in 2009. In June 1999, Edward married Sophie, Countess of Wessex.
Their lavish wedding took place at St. George's Chapel. They had two children, Lady Louise Windsor and James, Viscount Severn. The family lives at the royal family's Bagshot Park estate in Surrey, England. Edward has taken over many of his father's duties.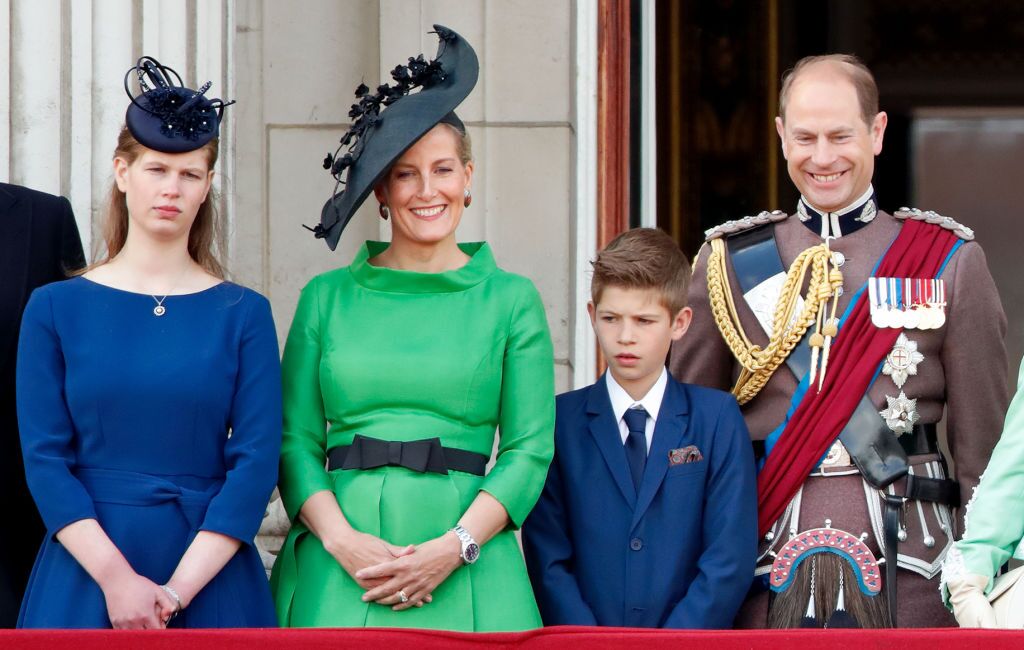 ---
Playing Favorites?
Prince Edward, known as the Earl of Wessex, is largely believed to be the Queen and Prince Philip's favorite child. In fact, it's reported that Edward's portrait is the only one in Philip's study. Whether or not this is true, the general public believes it to be.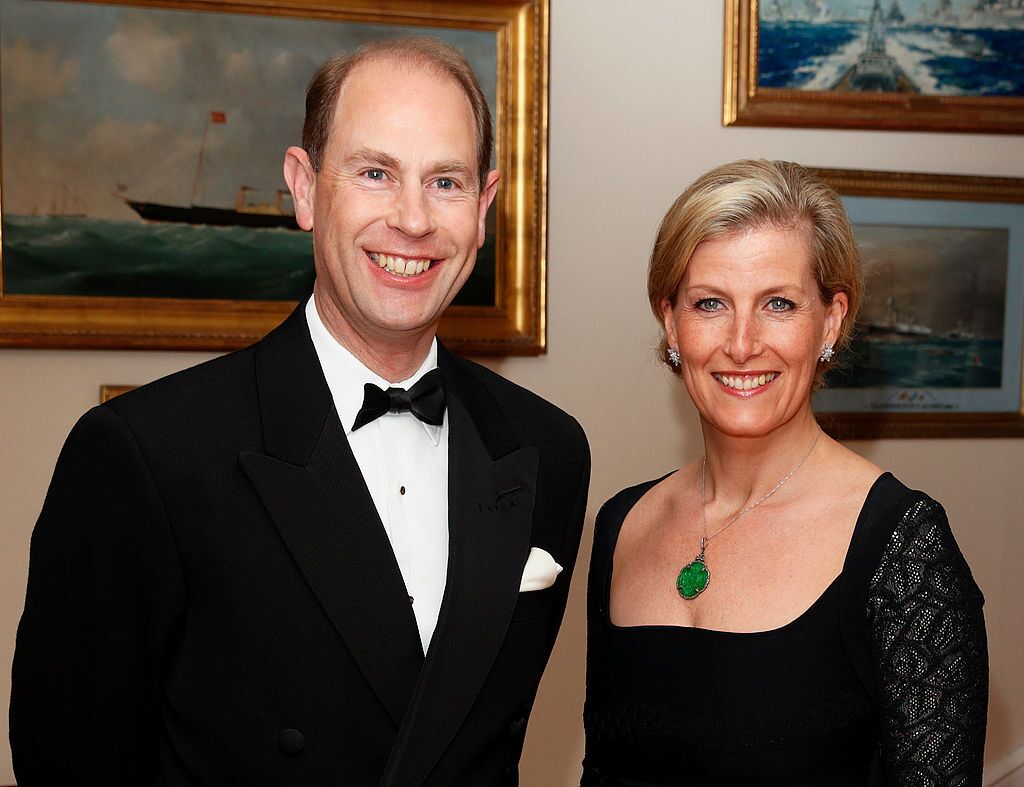 ---
Prince Charles Had A Lonely Childhood
The eldest of the Queen's children is Charles Philip Arthur George, Prince of Wales. He is well known by the public. He was born on Nov. 14, 1948, at Buckingham Palace. He is known for being the oldest and longest-serving heir apparent in British history.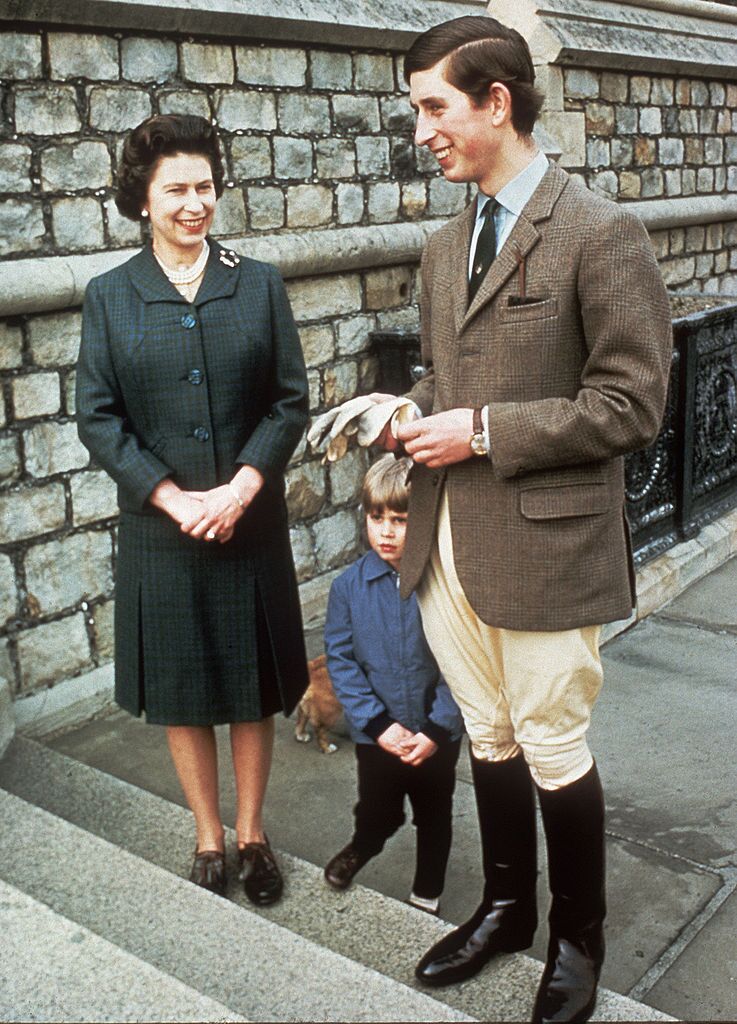 According to the biographer Sally Bedell Smith, while Elizabeth was "delighted" by her first baby, she was often absent when Charles was just a mere baby, instead of traveling to be with Prince Philip in Malta where he'd been posted for Royal Navy duty.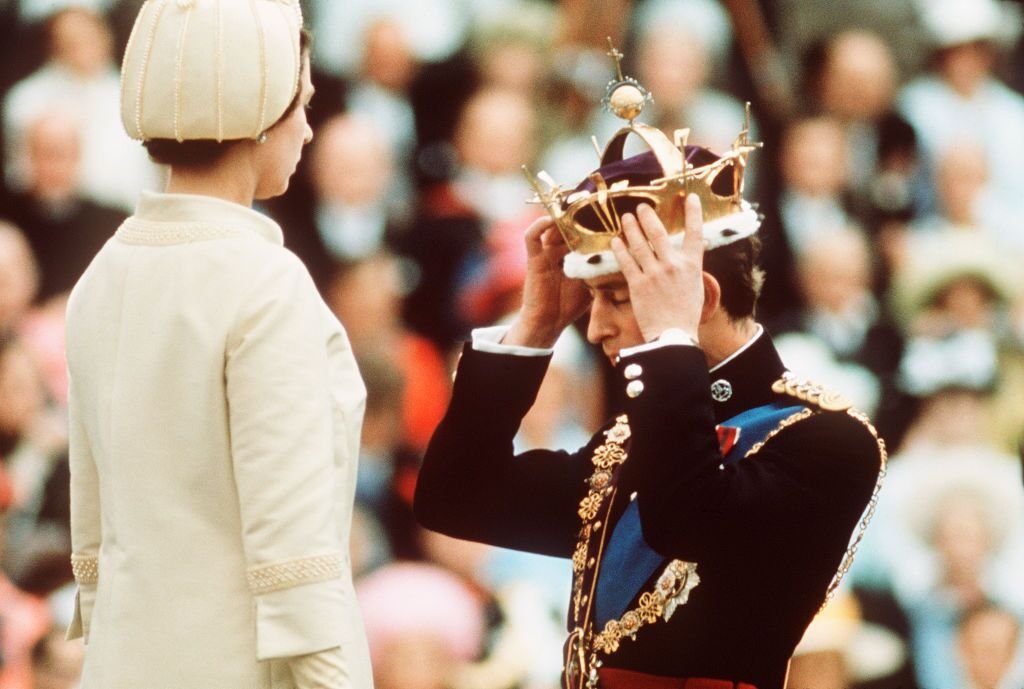 Smith claims "Prince Philip scarcely knew his son for the first two years of the boy's life, though on his return from overseas duty he did take the time to teach Charles to shoot and fish, and to swim in the Buckingham Palace pool." It must have been tough!
Charles was a lonely boy, seldom around his parents growing up, which led to his shyness. Historian Robert Lacy, who has served as an advisor for the Netflix series, The Crown, said the following about how her majesty took on schooling and raising children:
"The Queen had been brought up in that style herself, after all, with her parents leaving her at home and entrusting her entire schooling to a governess and home tutors."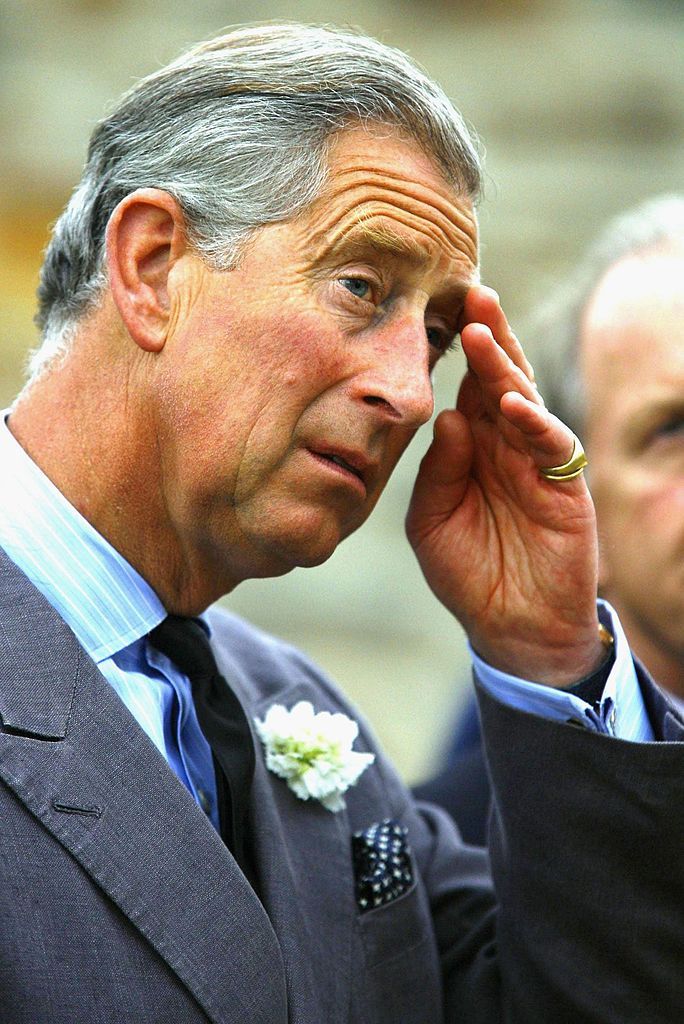 ---
How Charles Was Raised
He is the longest-serving Prince of Wales which he has been since 1958. Charles was educated at home by a governess from age five to eight and then attended Cheam and Gordonstoun schools. Prince Charles then went on to Trinity College, Cambridge.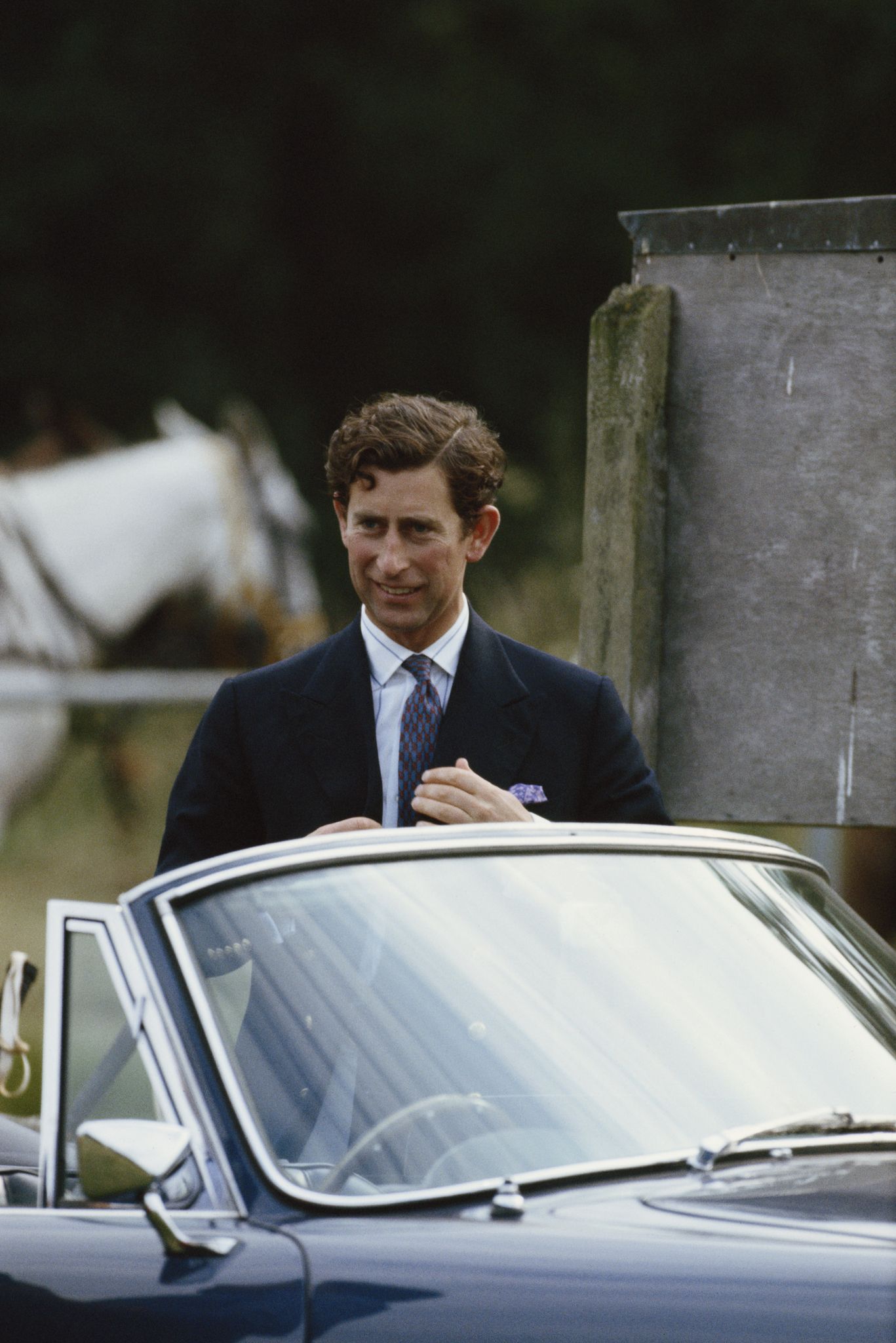 Here he graduated with a bachelor of arts degree. He served in the Royal Navy from 1971 until 1976 and captured the world's attention when he began dating. In July 1981, he famously married the late Princess Diana at St. Paul's Cathedral. A shocking fact...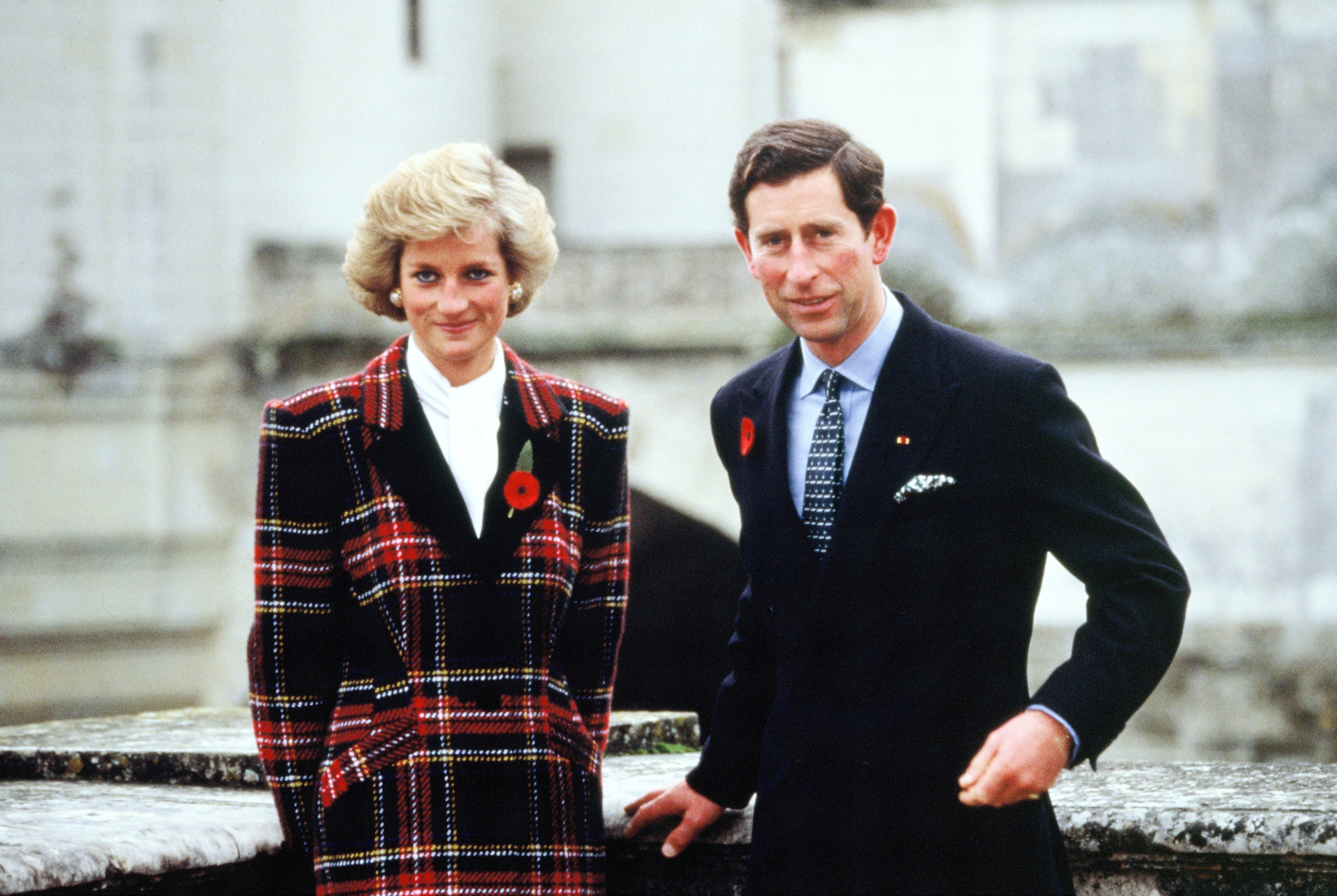 He was age 32 and Diana was only 20. They went on to have two sons, Prince William and Prince Harry.  However, eleven years after marrying, in December 1992, Charles and Diana officially separated and were divorced by August 1996. It was a sad time.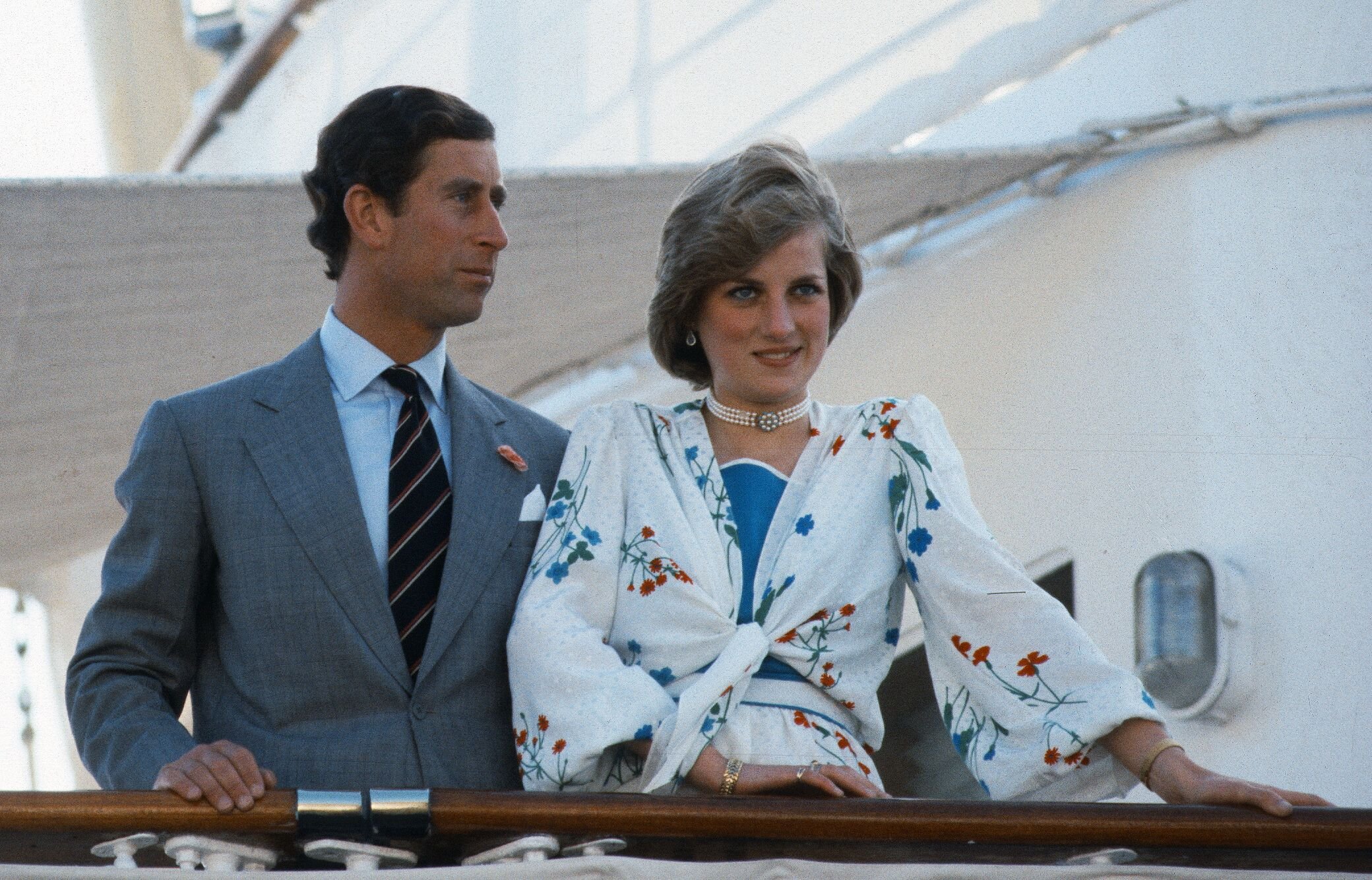 ---
The Lovers Reunite
Eight years after Diana tragically passed away in the infamous August 1997 car crash in Paris, Charles married Camilla Parker Bowles. Charles had actually dated Camilla before he met Diana. The two reportedly had continued an affair during his marriage.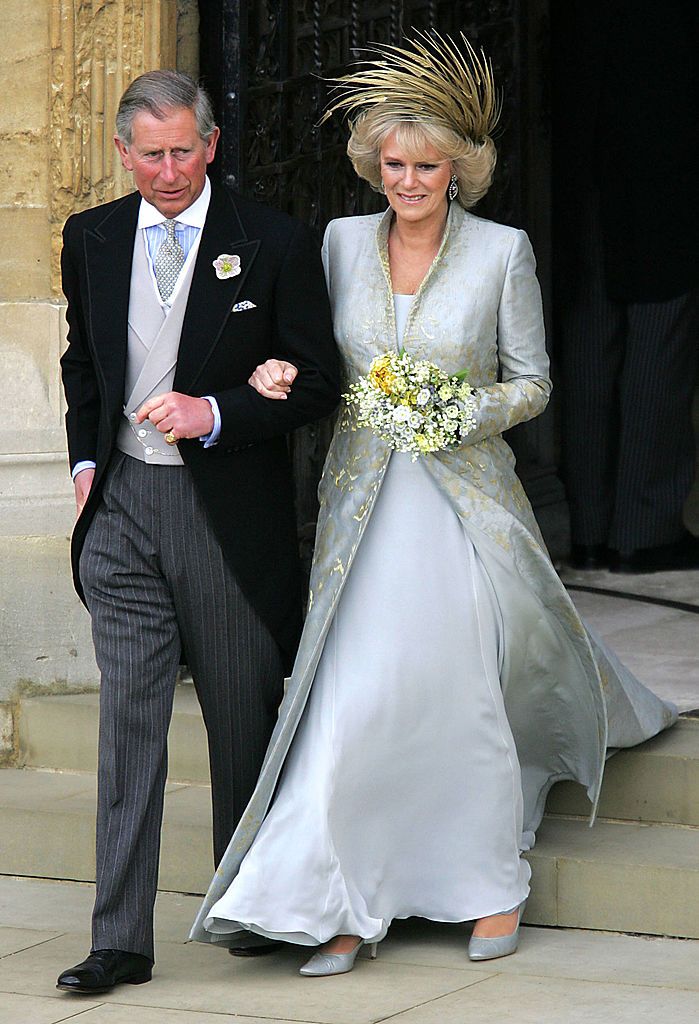 Charles and Camilla reside in the royal family's Clarence House mansion. Camilla was also married before to Andrew Parker Bowles and had two adult children, Tom Parker Bowles and Laura Lopes.  Both Charles and Camilla regularly attend official engagements.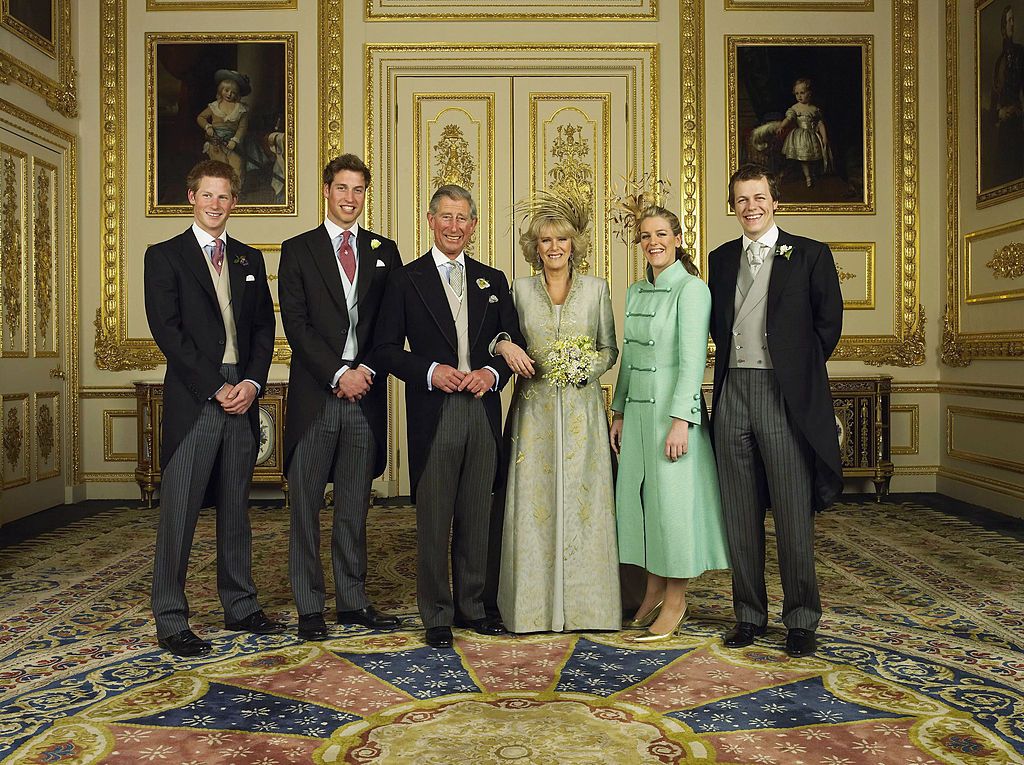 They carry out many royal duties. Aside from his royal duties, Charles has authored two books, "A Vision of Britain: A Personal View of Architecture" and "The Old Man of Lochnagar." He is still remarkably active in the royal affairs to this day and keeps a calm disposition.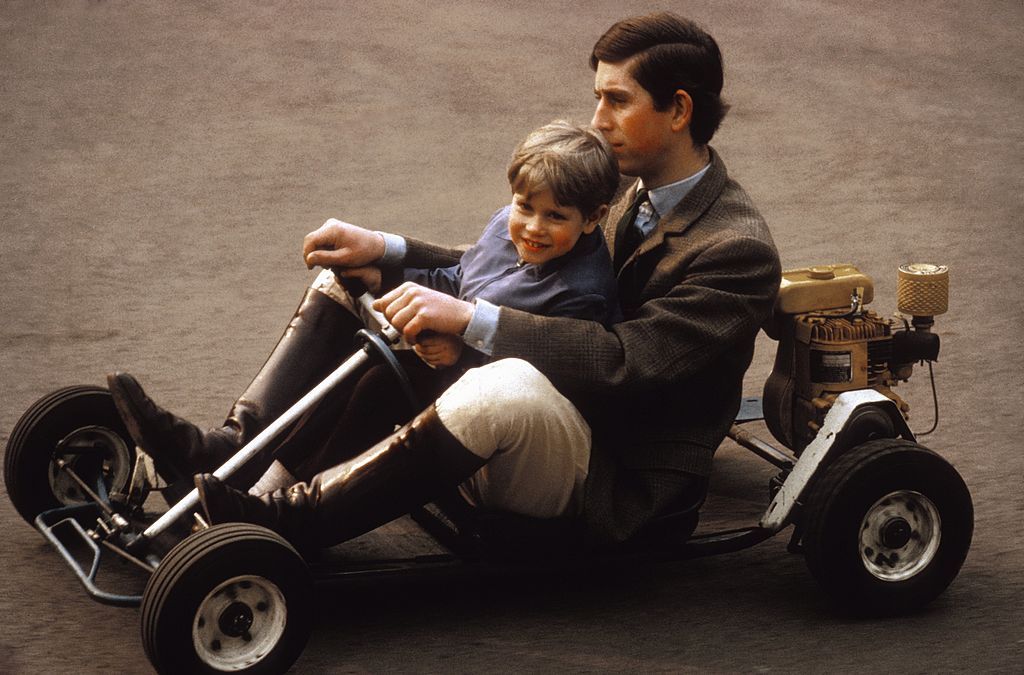 ---
A Strained Relationship
However, it wasn't always easy. As Charles got older, his relationship with his mother got even more complicated, especially after marrying Princess Diana. When Queen Elizabeth II got wind of Charles and Camilla Parker Bowles's affair it became tense.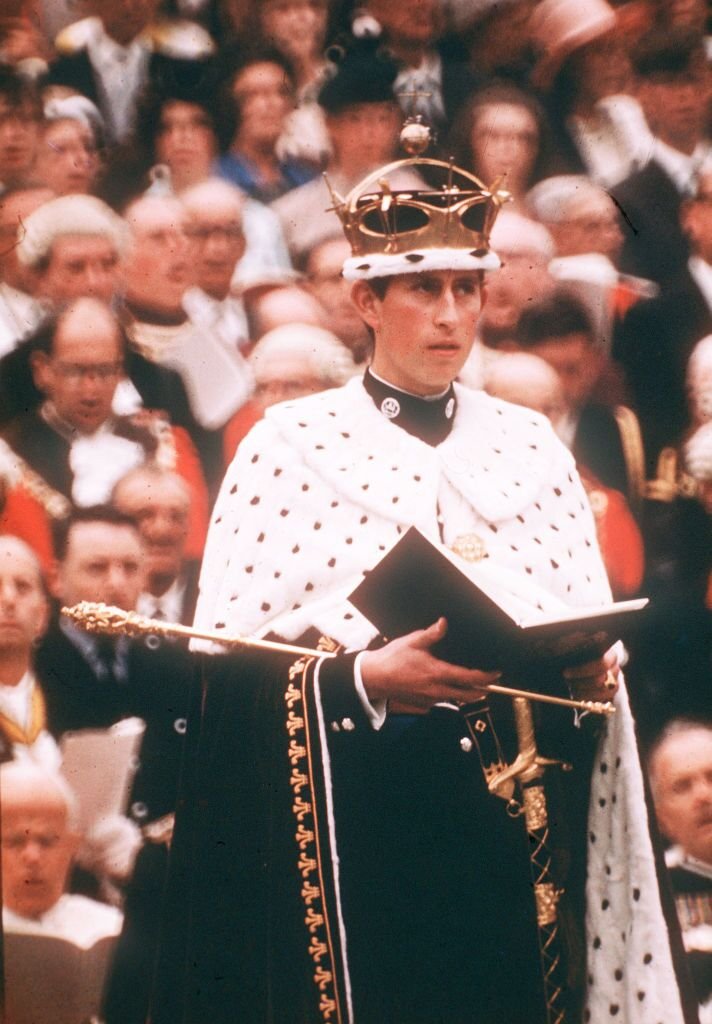 Her Majesty got so upset with Charles that she allegedly shouted that she wanted "nothing to do with that wicked woman." For a while, the Queen appeared to be punishing Charles. She sent him to St. James and even skipped her son's 50th birthday. Intense!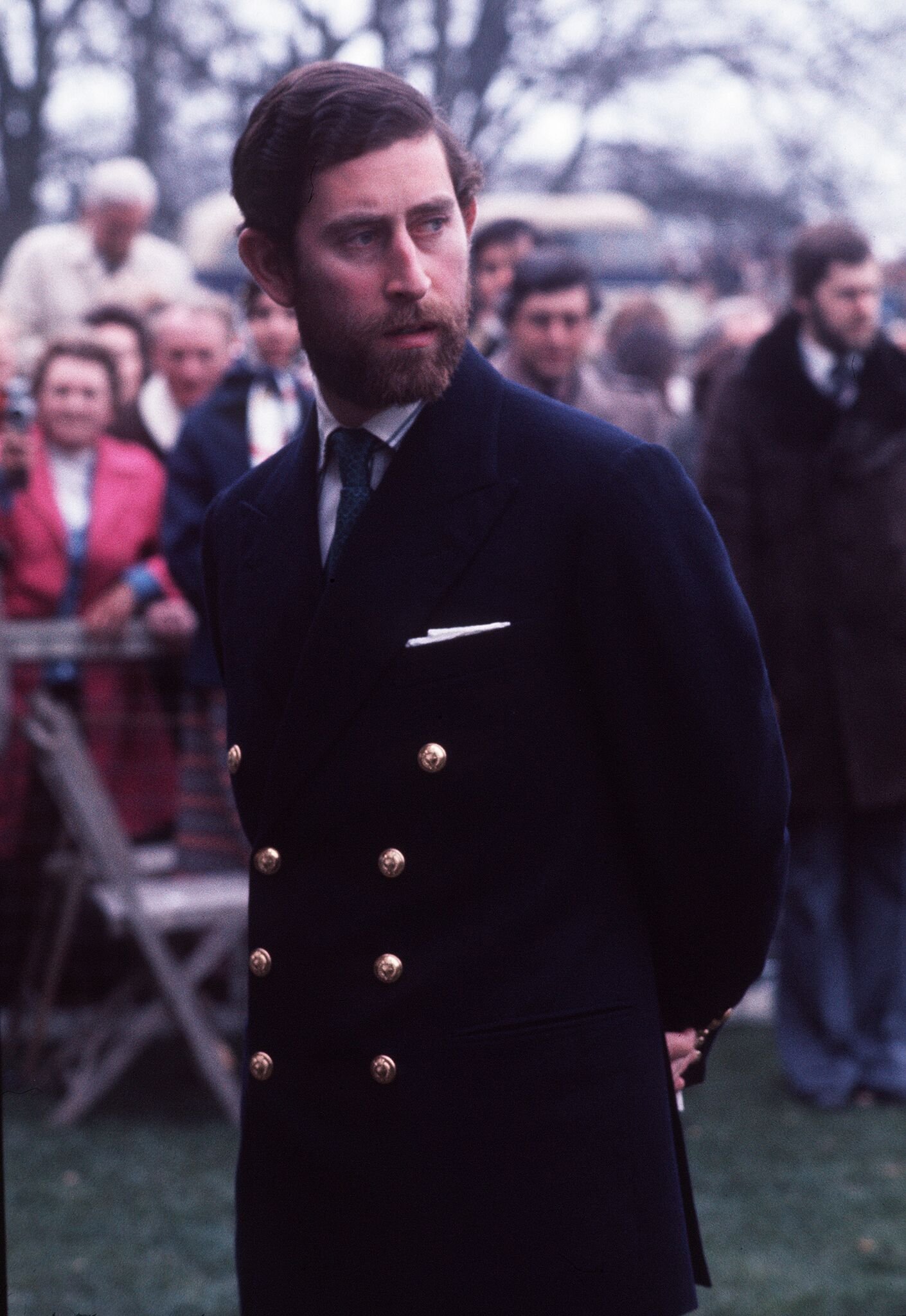 Over time though, the Queen forgave Charles and the two repaired their bond. In case there was any doubt about the Queen and Charles's relationship, in April 2018 she declared that it was her "sincere wish" that Charles be the future Head of the Commonwealth.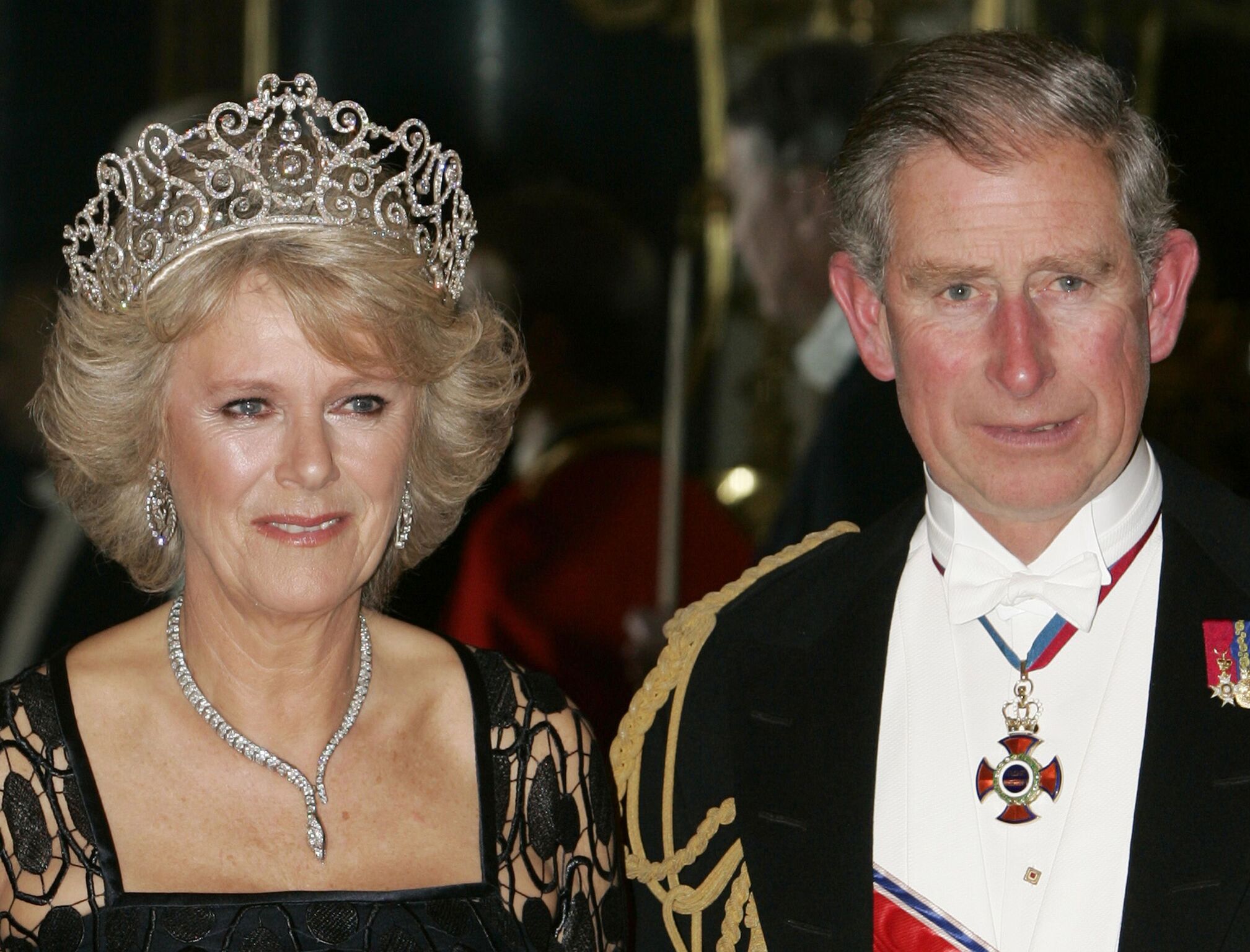 What a family! The Queen has done a good job raising her kids while still rearing a nation. But it wasn't without its own hiccups. What do you think about her children, the princes, and princesses? We can't get enough of them! Tell us who your favorite is in the comment area...
Sources: Oprah Mag Good Housekeeping