12 Celebs and Their Valentine's Day Traditions
Love it or hate it but Valentine's Day is officially upon us. Which celebrity marks the day with new tattoos and tequila? Who got on one knee? We're about to find out how celebs spend their Valentine's day.
1. Ashton Kutcher & Mila Kunis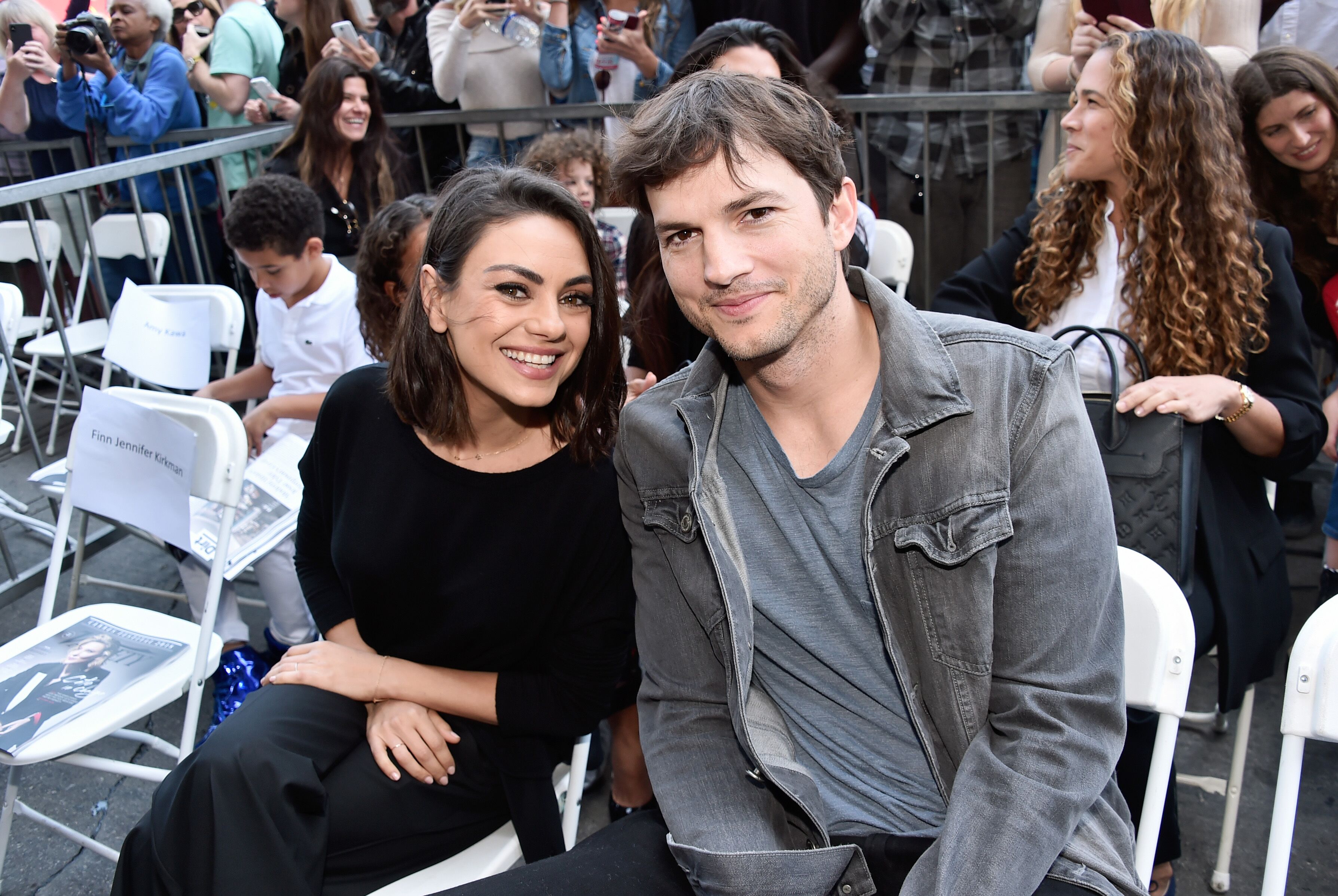 'I hate Valentine's day!' - said the guy who played the main role in the movie, called… Valentine's day. But it's not like Ashton Kutcher is against celebrating love or anything, it's actually quite the opposite. The star just can't stand the fact that society chooses only one day to celebrate love. That is why Kutcher came up with his own unique vision for the concept of Valentine's day.
'I think every day should be a day of romance," he says. "Then, on Valentine's Day, you should get to tell whoever you hate that you cannot stand them. There would be one day of hating and 364 days of love.'
That's a turnover! Well, truthfully - Ashton is a romantic from head to toe. Once, he traveled a long way to another country just to see someone he was in love with for like an hour and then flew back home because he had a commitment that he just couldn't cancel! Can you believe that? Was he talking about his wifey Mila Kunis? Even if he wasn't, Kutcher's romantic gestures haven't faltered one bit.
For their previous Valentine's day, for instance, the actor came up with a really romantic idea. He bought a couple of love birds for his sweetheart. Although, truth to be told - it was an EPIC fail. As Mila Kunis revealed on Ellen Degeneres show, what Ashton thought was a couple of lovebirds, was in fact a couple of regular parakeets, which you might know as budgies. However, Kunis was touched by the gesture from her husband, noting that 'It's the thought that counts'.
More so, Mila revealed that it's a real pleasure for her and their little boys to look after these cute birds, whatever they are.
2. Zendaya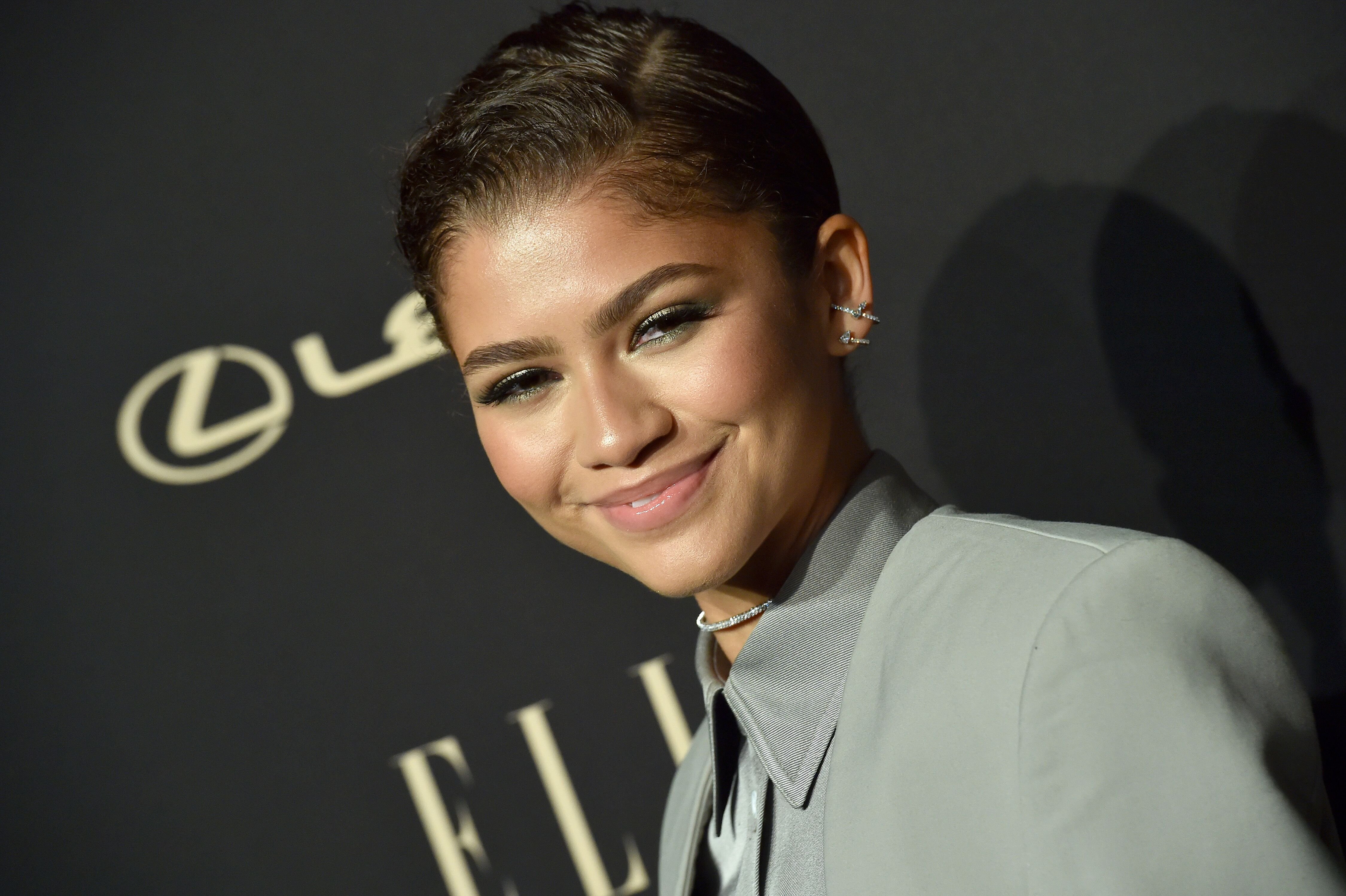 'Happy Valentine's Day s---s.' Zendaya wrote on her Instagram last year. And despite her sarcastic quip, fans loved the well wishes. But even more, fans loved the clip that Zendaya posted especially for the day. It was a heartwarming video of herself, happily doing her mother's makeup. And it. is. Hilarious.
But what's Zendaya's plans for Valentine's this year? Fans are losing sleep guessing whether she'll be spending it with her Euphoria co-star or not. Just recently, Zendaya and Jacob Elordi were caught going out together in New York and that certainly didn't dispel the dating rumors. Especially when you see pics of Elordi kissing Zendaya on the head…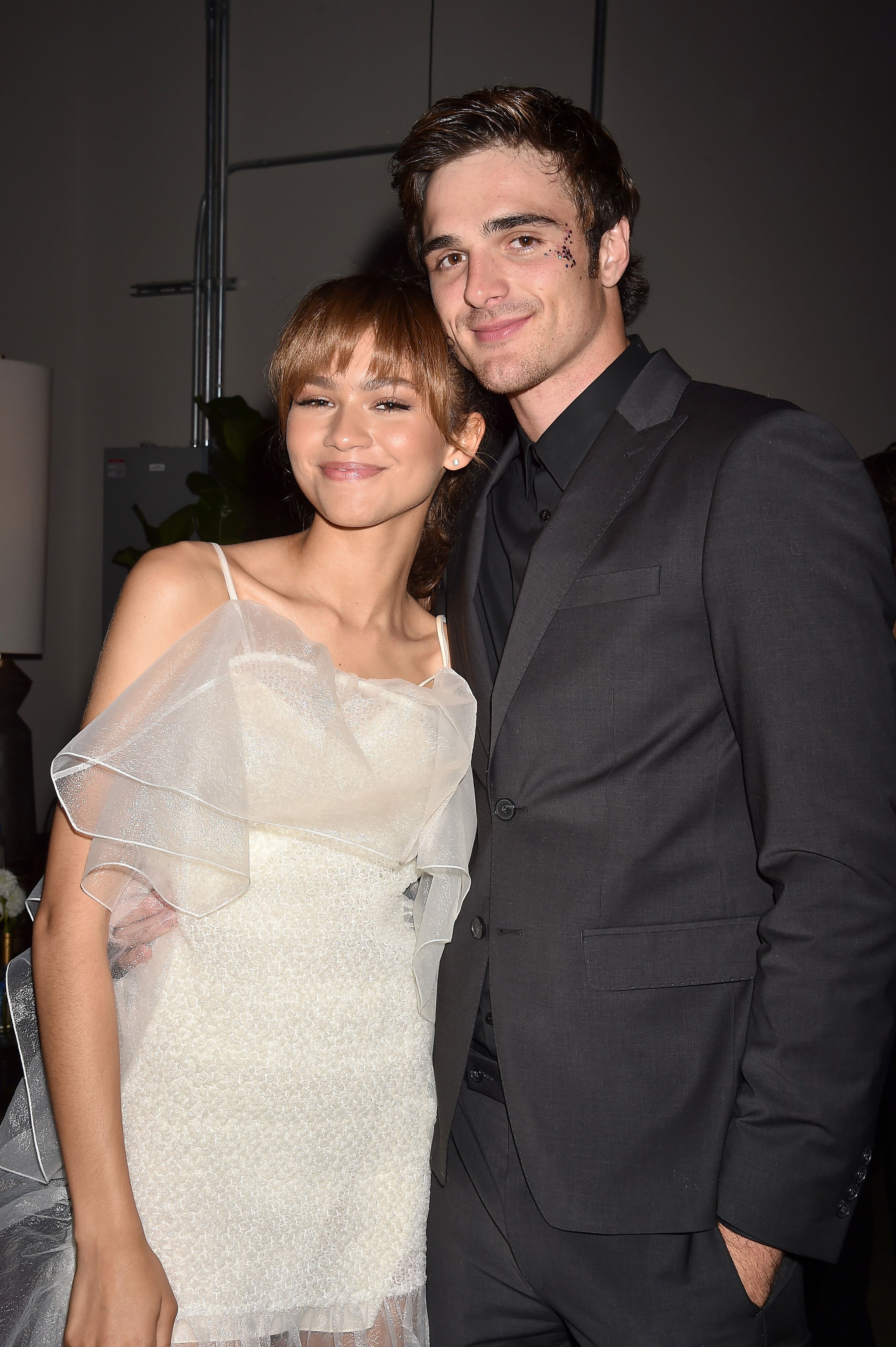 Although, earlier Jacob officially stated that Zendaya is like a sister to him and the actress calls Jacob her best friend. But still...the two are constantly spotted together, looking really happy… so it's hard to believe there's nothing more than a friendship between them. Perhaps February 14th will be the day they let us know what's REALLY going on...? 
3. Justin Bieber
Can you believe that Justin was among those, who couldn't stand the love buzz on Valentine's day? Throughout his after-Gomez-and-before-Baldwin period, Bieber wasn't really in the mood to celebrate the day. Here's how lonely he sounded when talking about the day back then: 'I got no food, I got no job, our pets heads are falling off …. I got no Valentine…'
You might have guessed that the quote is from Dumb and Dumber, which Bieber renewed with his Valentine's part. That's not all, later, he added a baby voice, saying rather desperately: 'All I ever wanted was a Valentine… And now I don't even have a Valentine'.
However, about 6 months later, and there he is, with his new love, definitely caught into that lovey-dovey spirit. Not long after that, the two celebrated their first Valentine's Day as a married couple. Hailey posted the cutest pic, captioned - "I get to be his valentine forevaaa evaaa????" which is, of course, a reference to Justin's song.
This year, Bieber found the most creative way to celebrate St. Valentine's. He will please his fans with the release of his new album! 'Changes' will surely be the best Valentine's gift to his Beliebers around the world.
4. Nina Dobrev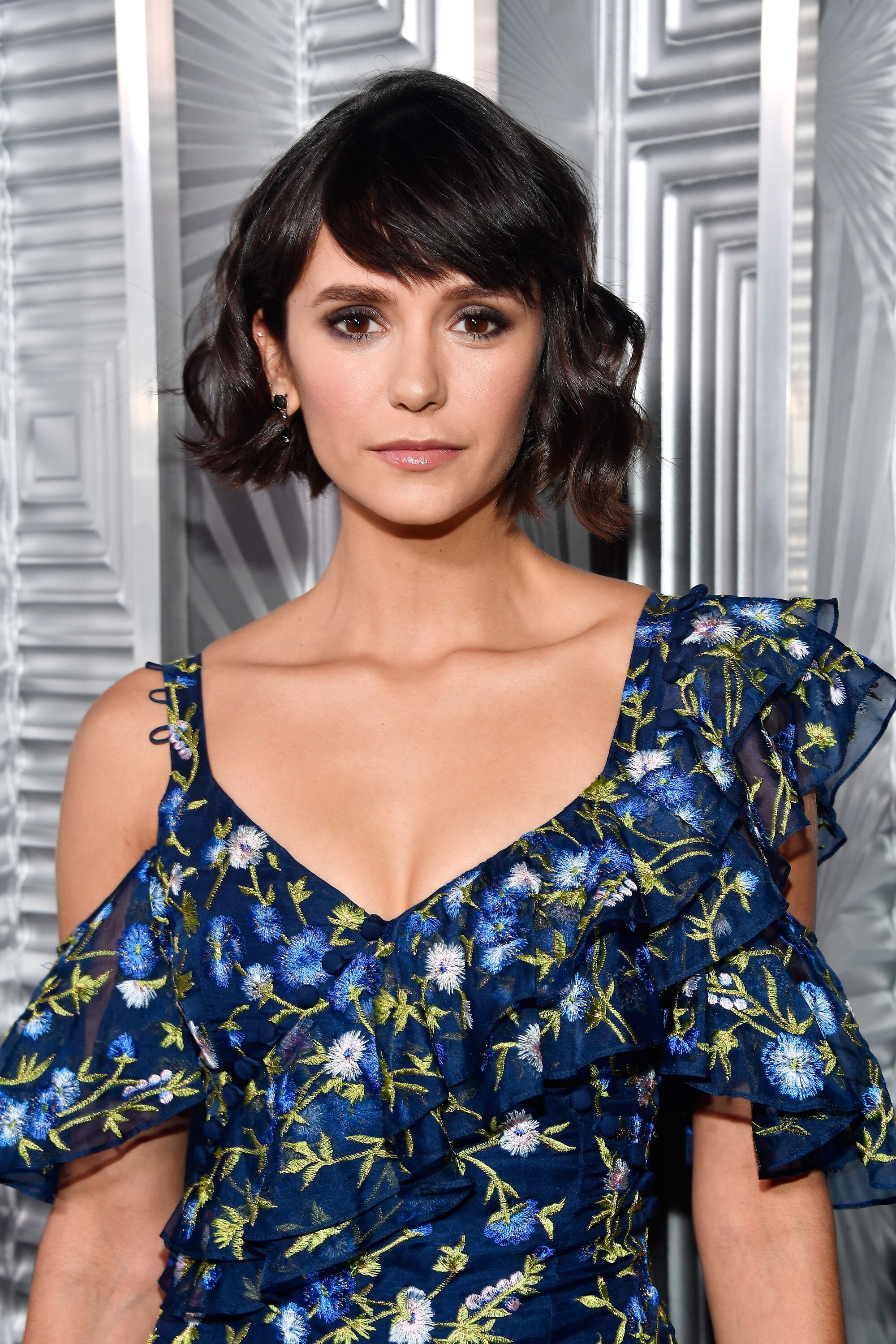 While some may prefer to celebrate, others would rather avoid everything connected to the holiday of love. The star of Vampire Diaries believes that St. Valentine's is just a cunning move by marketers.
'In all actuality, there's just a lot of empty space between Christmas and Mother's Day and Father's Day, or one of those other holidays. So they needed something else and they needed to make money and support the economy, so they invented Valentine's Day.' - Nina revealed to MTV.
And it seems that this rational approach was something her ex-boyfriend believed in too. Ian Somerhalder admitted that he also used to think of St. Valentine's as a 'conspiracy of chocolatiers and florists'.
However! after Ian broke up with Nina - he somehow changed his mind about the meaning of the holiday:
'But I realize that taking a day out of our busy lives to celebrate the love in our lives is so important and should be every day. Celebrate love in your life - it's what makes the world go around.' - The star stated. 
But it's not like Somerhalder lost his skeptical side at all. He still doesn't want the day to pressure people into spending a bunch of money to celebrate. And the corporate side of Valentine's Day does disappoint the star.
'Love should be simple but thoughtful - a gesture or loving act shouldn't be judged by its price tag,' - Ian wisely noted. And it's hard to disagree with him.
5. Katy Perry & Orlando Bloom
Oh, It won't be easy for the couple to make the day more special than it was last year. Orlando Bloom went down on one knee and offered Katy his heart and a $5 million pink ring. Definitely a day to remember. 
So, when's the wedding? - fans keep asking the engaged couple. But the couple continues to keep us guessing. Katy Perry and Orlando Bloom postponed their wedding for the second time now. Why? If you're looking for drama...you won't find it here. The reason is very down to Earth. 
Apparently, the couple changed the timing due to the location they want. They first planned a fairy-tale winter wedding, but it will probably shift to one in spring now or… Perhaps they'll secretly get married on Valentine's Day, making this date even more special for them.
6. Scarlett Johansson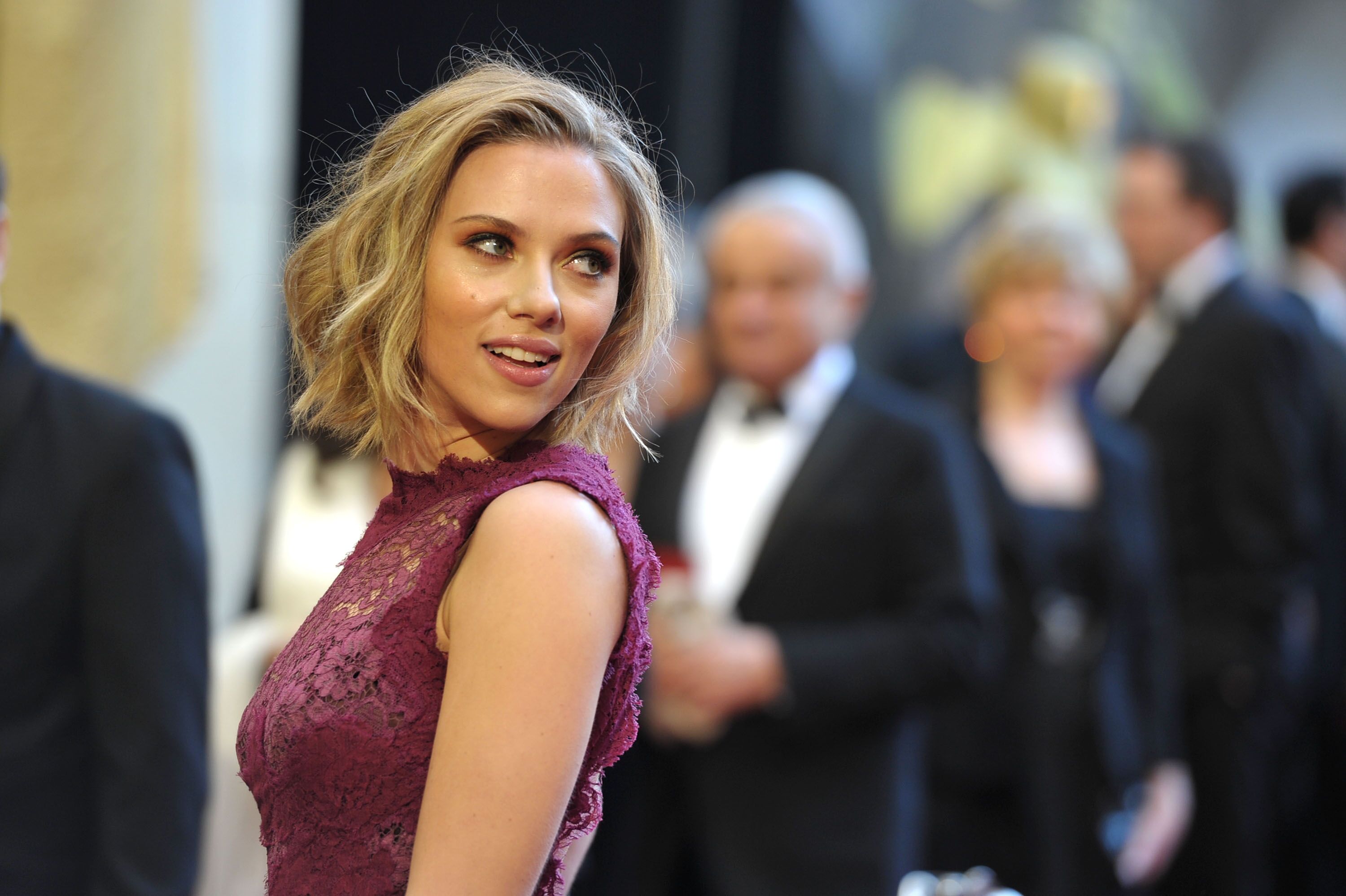 The star of Black Widow has celebrated Valentine's Day in many different ways over the years. From classy romantic dinners to a heartwarming night out with her dad. And the last one is a very special story.
Johansson revealed that once on the most romantic day of the year, she asked her dad to be her Valentine for the evening. Together they went to his favorite jazz singer Anita O'Day's show. And both spent a wonderful time together.
But these days, the star mostly spends Valentine's with her fiancé Colin Jost. You might think Scarlett is a lady, who is hard to impress with roses and fancy restaurants. But it turns out that Johansson's expectations for the romantic eve are surprisingly low.
'I'm hoping that my Valentine, firstly, remembers that it's Valentine's Day', - Scarlett shared with a smile, adding that a nice dinner, glass of champagne, and some red roses will suit perfectly. And if not - a big box of chocolates would make her happy for sure.
We were pleasantly surprised when we realized how humble her requests are. Weren't you?
7. Lady Gaga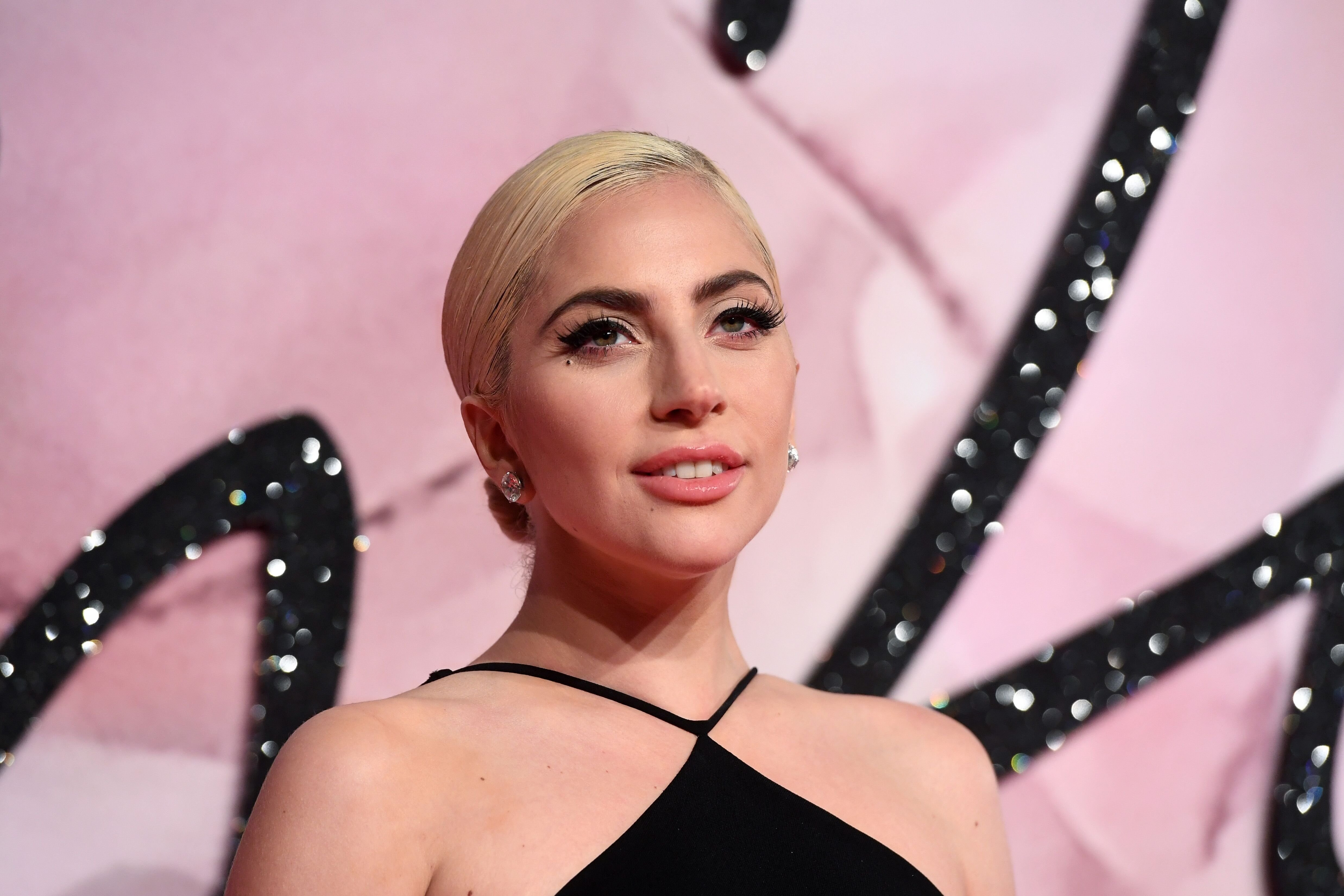 The Oscar winner's way of celebrating the day is really fun - she gets new tattoos and drinks shots of tequila. Last year, on that day, she got two new tattoos. The first one was a minimalistic outline of a rose, which stretches down the singer's spine.  She later explained on her Instagram that the tattoo was a toast to the famous song 'la vie en rose'.
Lady Gaga actually covered that song on the Cheek to Cheek tour with Tony Bennet. And by the way, while watching one performance from that exact tour - Bradley Cooper decided that Lady Gaga would star in his movie A Star Is Born
Gaga's second St. Valentine's tattoo is smaller but not any less special. It has notes of her stage name placed on a musical staff. But apparently Gaga had too much tequila that night because at first, the musical staff was missing its fifth line. She had a laugh out of it, sharing her silly situation with fans on her Instagram.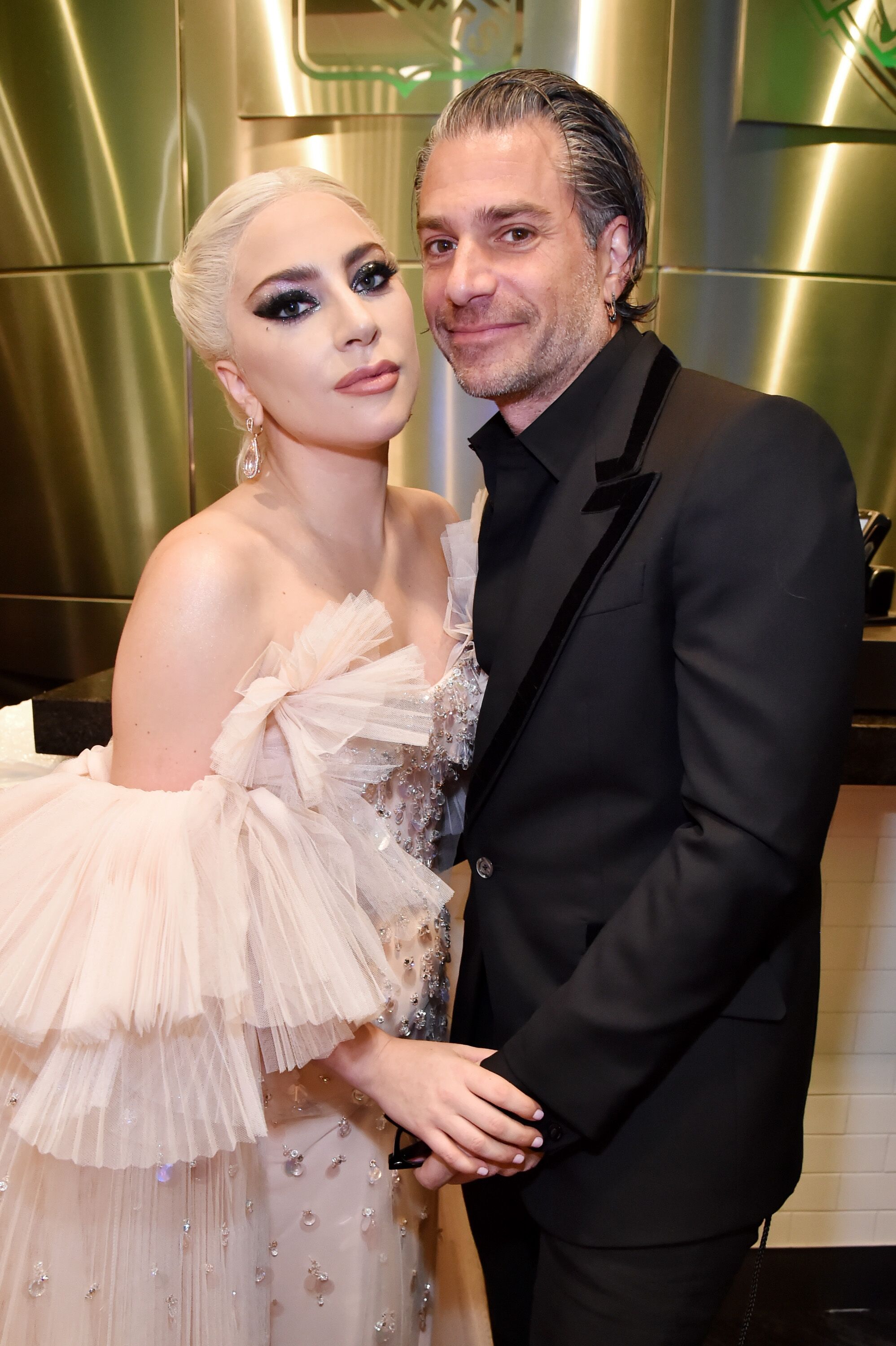 But this year's St. Valentine's will probably be quite different, as the Mother Monster made her new relationship official with a pretty spicy Instagram post of her and her boyfriend. 
"We had so much fun in Miami. Love to all my little monsters and fans, you're the best!" The star captioned the photo. Who knows, maybe this time on St. Valentine's - they both will get new tattoos.
8. Miley Cyrus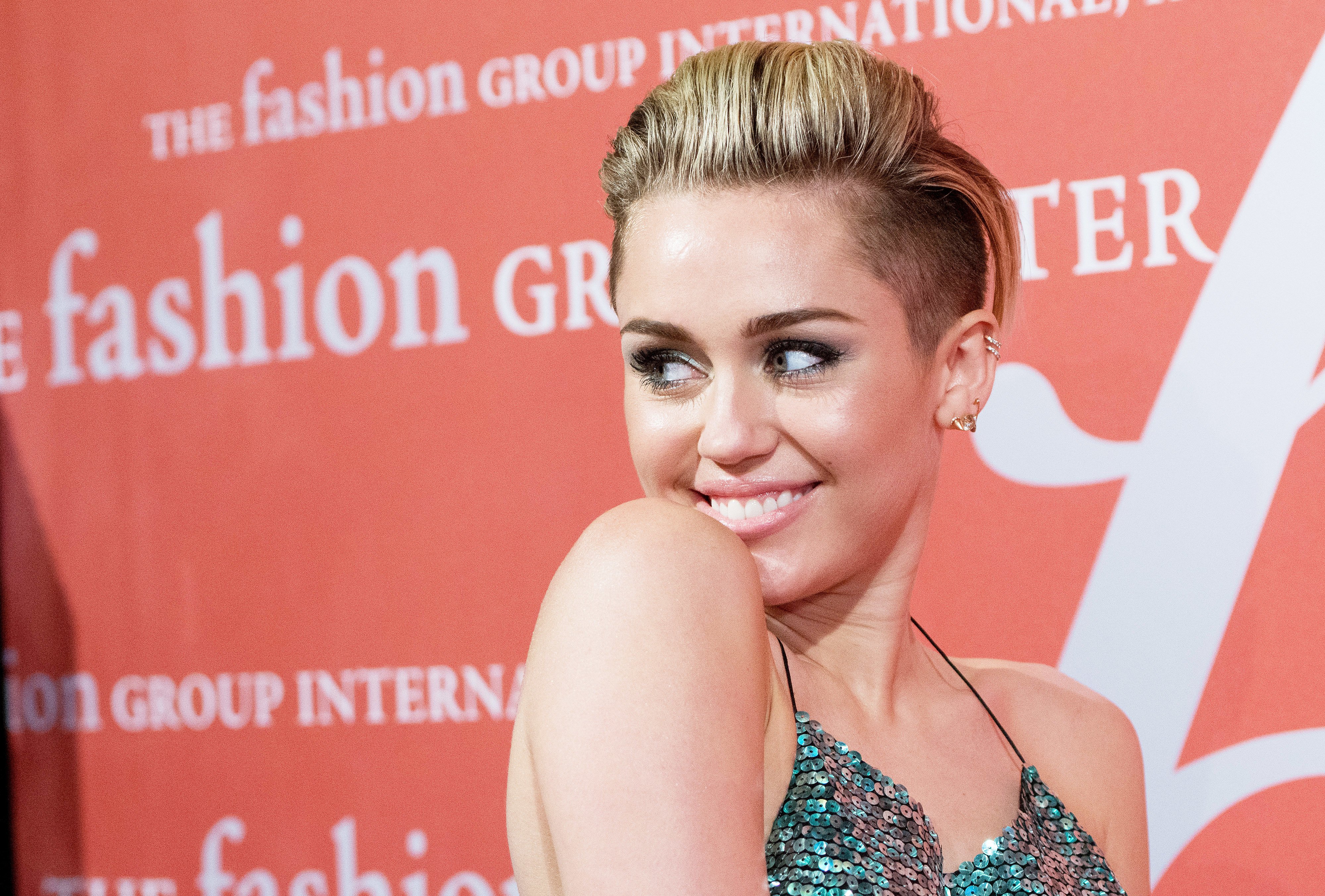 It's not a secret that Miley Cyrus is fond of some pretty bold and extreme gestures. Well, her Valentine's greeting was more proof of that. When Miley Cyrus and Liam Hemsworth were still together, she addressed pretty tough jokes to her lovely hubby on Twitter. Anyway, both of the stars found the decision to split reasonable and we only hope that both of them will find the best Valentine for themselves this year.
9. Reese Witherspoon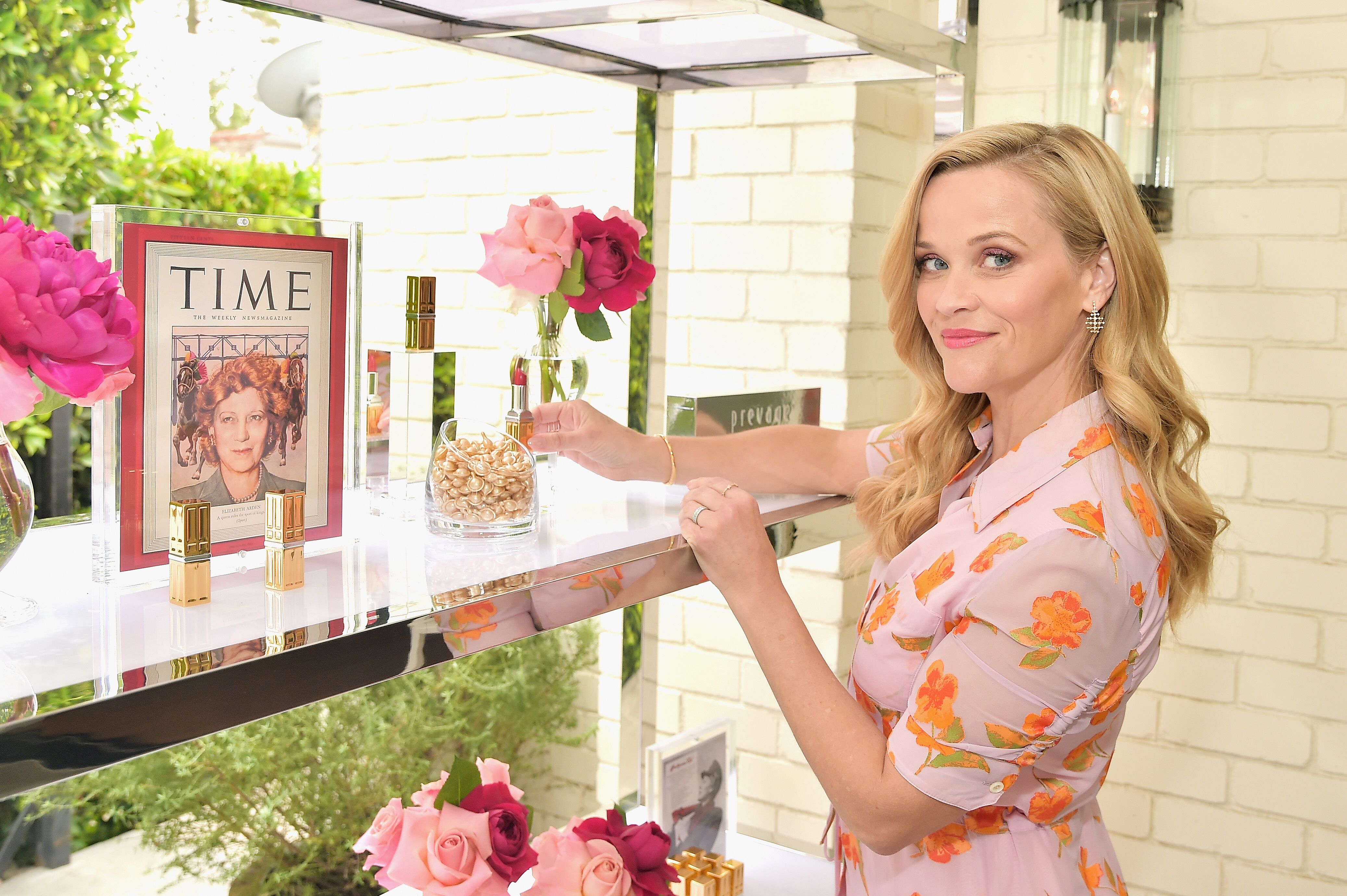 One thing is for sure when it comes to Reese Witherspoon. She isn't used to following the rules, more like she's the one who creates them. And so the successful actress, producer, and entrepreneur decided that she'll be the one to make St. Galentine the main holiday on the 14th of February.
Reese Witherspoon was the first to share her love and respect for her fellow cast members in an Instagram post, writing:
"True love is the love you have for your sisters, your girlfriends, your circle of strong women... and the ones who tell you that you have food in your teeth. Happy #GalentinesDay!"
Her tight-knit cast of Big Little Lies joined Witherspoon's initiative right away and also used the holiday of St. Valentine's Day to celebrate their close friendships. And that's how the adorable #GalentinesDay trend came to a much broader scale.
But it's not like she's only focusing on friends. Her beloved husband is also a priority. Last year, the Legally Blonde star wrote the sweetest Instagram note to her valentine, Jim Toth. She thanked him for 9 years of love and putting up with all [her] picture taking.
10. Tom Holland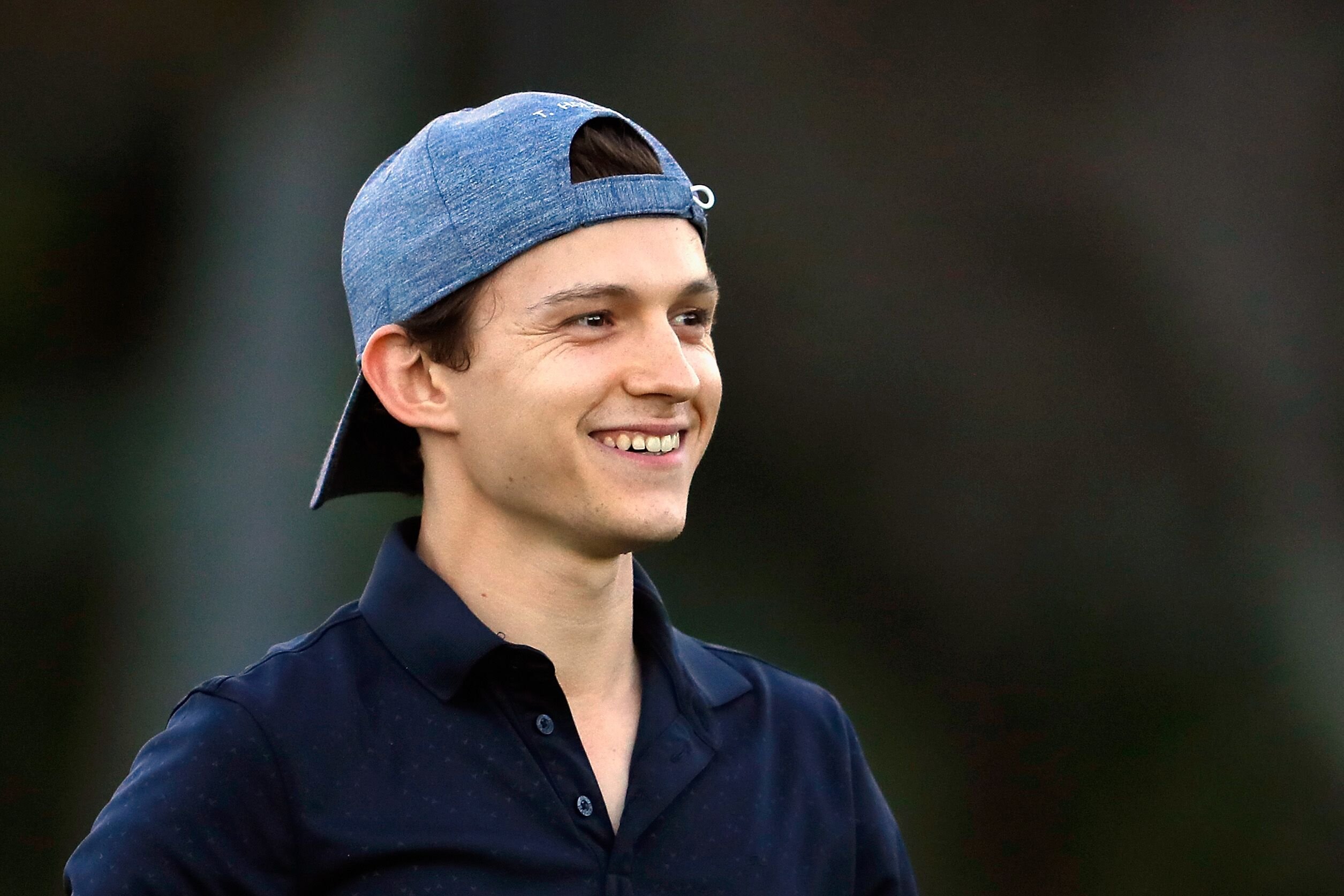 The Spider-Man star has always been pretty close-lipped about his love life, although once he shared an important thing about his view on relationships.
While saying that he's not romantically involved with anyone at the moment - Tom Holland also stated that he is definitely a relationship person.
"I'm not the fleeting type at all; it's not my way of life." - the star revealed.
So who would be the lucky girl? Rumors go crazy about that. Starting from gossips about him and Zendaya and ending up with matching Tom Holland with another fellow actress Ella Purnell. But Tom Holland has confirmed none of these relationships. Perhaps he will please his fans with good news this Valentine's day? Let's hope for the better.