Titans Cast's Real-life Couples
Who met his partner on Australian's Craigslist and had a baby the same year? Whose perfect fit is a prince, which suits her because she is the great-great-great-granddaughter of a King? And who dated the Avengers Captain America twice? Here's everything you need to know about the real-life couples of the Titans cast!
Brenton Thwaites as Dick Grayson
If you are struggling to remember where you have seen Brenton Thwaites before - quick hint - he is the on-screen son of Keira Knightley and Orlando Bloom in Pirates of the Caribbean: Salazar's Revenge. It feels like the last installment of the franchise was hundreds of years ago but Aussie native Brenton is just 30 years old and already has not just a great career but a lovely, big family.
Brenton and his girlfriend, Chloe Pacey, met under very peculiar circumstances. Thwaites had just arrived in Australia from LA to shoot Pirates of the Caribbean: Dead Men Tell No Tales and had to find a place to stay. He found a shared house online, Chloe was one of his roommates and the rest is history.
As Brenton said to Interview Magazine: "After traveling the world and meeting so many girls, you go back to your hometown and there's the one, waiting for you in your backyard."
Just the same year they were seen in public for the first time and Chloe was showing off a baby bump! While it may seem that the two rushed their relationship a bit, in reality, Brenton found a perfect match! The two are both gifted artistically: Brenton is an actor and Chloe is a painter. Pacey has her own little studio and works in abstract style, probably inspired by Pablo Picasso.
The couple is now raising two kids, Birdie and Pippa. And while there's no info about the couple getting married, Chloe posted a picture of her and Brenton and captioned it with a bride and groom emoji hinting that they might be married.
Although the comment section was flooded with congratulations, neither of them were ever seen wearing a ring. Juggling between hard work, careers and raising kids, Brenton and Chloe still find time for amazing adventures and traveling! 
Teagan Croft as Rachel Roth
Teagan, who is just 15 years old, is a rising star in Hollywood. Teagan seems more focused on her career right now than dating. Starring in such a popular show on Netflix is a huge opportunity for Croft.
Before the series, Teagan starred in Science Fiction Volume One: The Osiris Child and has recently appeared in Legends of Tomorrow portraying her Titan's character Rachel. And while Teagan is busy filming, she still finds time to be a normal kid, hang out with friends and travel!
Ryan Potter as Gar Logan
Ryan is just 24 but he already has an impressive list of girlfriends. He was describing his worst date in 5th grade when his mom took him and his date to the school prom, which was super awkward.
The young star of Supah Ninjas was rumored to be dating his co-star, actress Gracie Dzienny. While this wasn't confirmed or denied by either of them, we know for sure that Ryan was later dating a promising actress, Sydney Park. Sydney is now famous for her roles in The Walking Dead, Instant Mom, Pretty Little Liars: The Perfectionists, and was even commenting live for this year's Red Carpet Oscars.
Ryan was also rumored to be dating famous blogger Bethany Mota back in 2013. The two even made a video for Mota's YouTube channel but it seems that they were just close friends and nothing more.
Minka Kelly as Dawn Granger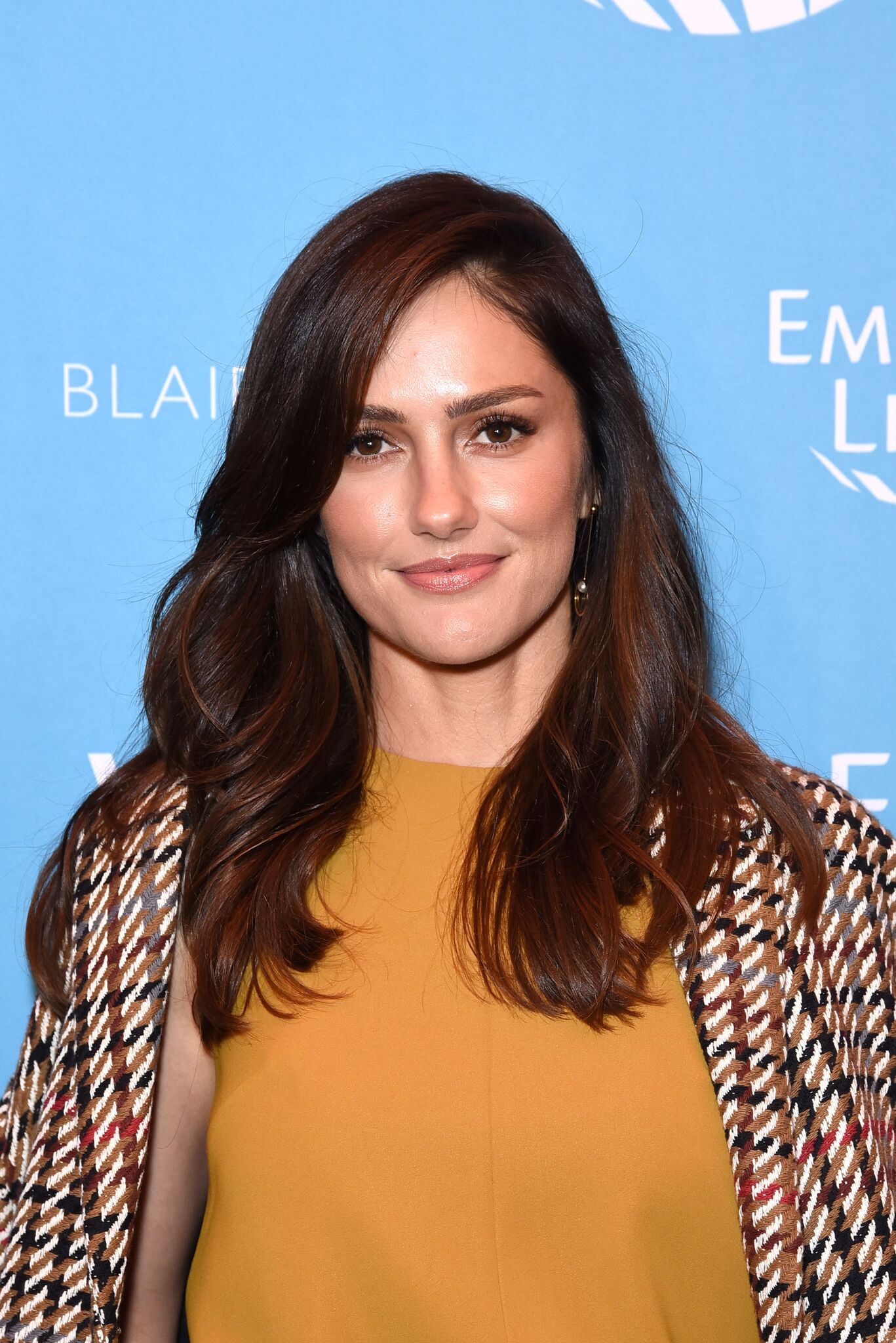 Kelly is already 39 years old and has an amazing career and a very impressive dating list! As it turns out, Minka dated THE Chris Evans before the world knew him as Captain America. Back in 2007, they were a couple for almost a year before breaking up. 
Kelly was way more famous than Chris at the time, starring in Friday Night Lights and was working hard on her career. Perhaps her Hollywood life was taking too much time as the two parted ways, but no hectic schedule could keep the lovers apart for long. They got back together in 2012 but a year later broke up once and for all.
In between an on-and-off-again relationship with Chris, Minka also dated singer John Mayer, the one Taylor Swift sung about, for a couple of months. In 2015 Kelly was spotted with Sean Penn just a few weeks after his break-up with Charlize Theron. Although Kelly said they were just friends, they were constantly seen going out by paparazzi. Maybe they were just friends after all, as that same year Minka started dating How I met Your Mother star Josh Radnor aka Ted Mosby. The two spent a nice vacation in Cabo San Lucas in Mexico but eventually broke up after two years of dating.
Minka's last official boyfriend was Grey's Anatomy star, actor and producer Jesse Williams. They dated for almost a year but parted ways in 2019. So we are yet to find out who Kelly's new boyfriend is, as some sources reported seeing Minka kissing a new mystery man.
Anna Diop as Kory Anders
Anna Diop is also on the list of lonely hearts from Titans. Well, at least from what it looks like. The Senegal-born actress is now 32 and has starred in a few hit movies and TV shows, like Quantico, 24: Legacy and Us. 
It appears that Anna is single right now and is totally focused on her career, filming and modeling. Diop also has a surprising hobby, she studies Muay Thai - which is a kind of martial arts similar to Tae Kwon Do and kickboxing.
As Anna told JustJaredJr: "It's a beast of a workout and it's a great way to relieve stress. It takes a lot of concentration at times"
And it's no wonder that Diop is fond of martial arts. As she told Hydrogen, she recently learned that her great-great-great-grandfather, Lat Dior Ngone Latyr Diop, was a warrior and a King of one of the three territories of Senegal back in the 19th century. Well, let's hope that Anna will find a prince of her own by the end of season 3!
Alan Ritchson as Hank Hall
Alan is perhaps one of the most experienced of the cast when it comes to action and superpower movies. Ritchson is 35 and he is already famous for roles like Aquaman on The CW's Smallville, Raphael in 2014's Teenage Mutant Ninja Turtles reboot, Gloss in The Hunger Games: Catching Fire and is now playing Hank Hall aka Hawk on Titans.
He has an established acting career as well as a strong, happy family. Ritchson has been married to his wife Catherine for 14 years now. The couple has three kids Calem, Edan and Amory Tristan. Alan and Catherine manage to find enough time for both family and work.
Not only are they husband and wife, but they also work together on their production company AllyCat Entertainment. We are sure Alan can achieve so much only by having the strong support and understanding from his lovely wife!
Conor Leslie as Donna Troy and Curran Walters as Jason Todd
Both Conor and Curran are very private when it comes to their personal lives. We couldn't find any records of romances. Perhaps the two are totally focused on their career or are just good at keeping their love lives out of the limelight.
Curran, who is 22 right now, revealed in a Hollywire interview, that his celebrity crush is Angelina Jolie. No wonder he is still single! It's not that easy to find someone as fascinating as Jolie.
Curran is also working on Legends of Tomorrow, while Conor who's 28 and has a very long list of cameos and recurring roles, is now looking for another project outside of Titans. Let's hope we'll get some surprising news about these two when the next season starts!
What do you guys think about the real-life couples of Titans? Who's your favorite?