10 Little-known Facts About Last Man Standing
Last Man Standing luckily found its new home at Fox. So while we wait for the upcoming season 9, let's find out the most surprising behind-the-scene facts about this TV series! How did Tim Allen influence his character? What real-life events inspired the writers in the 8th season? Dig into the article to discover what the series is all about. 
---
10. HOME FULL OF WOMEN
Tim Allen's previous project, Home Improvement, was also a long-running hit, and quite similar to Last Man Standing. But instead of having three sons, Allen's character has three daughters. And Tim Allen didn't mind being surrounded by women – at all! In fact, it reflected his real home life to some extent: Allen is the father of two daughters.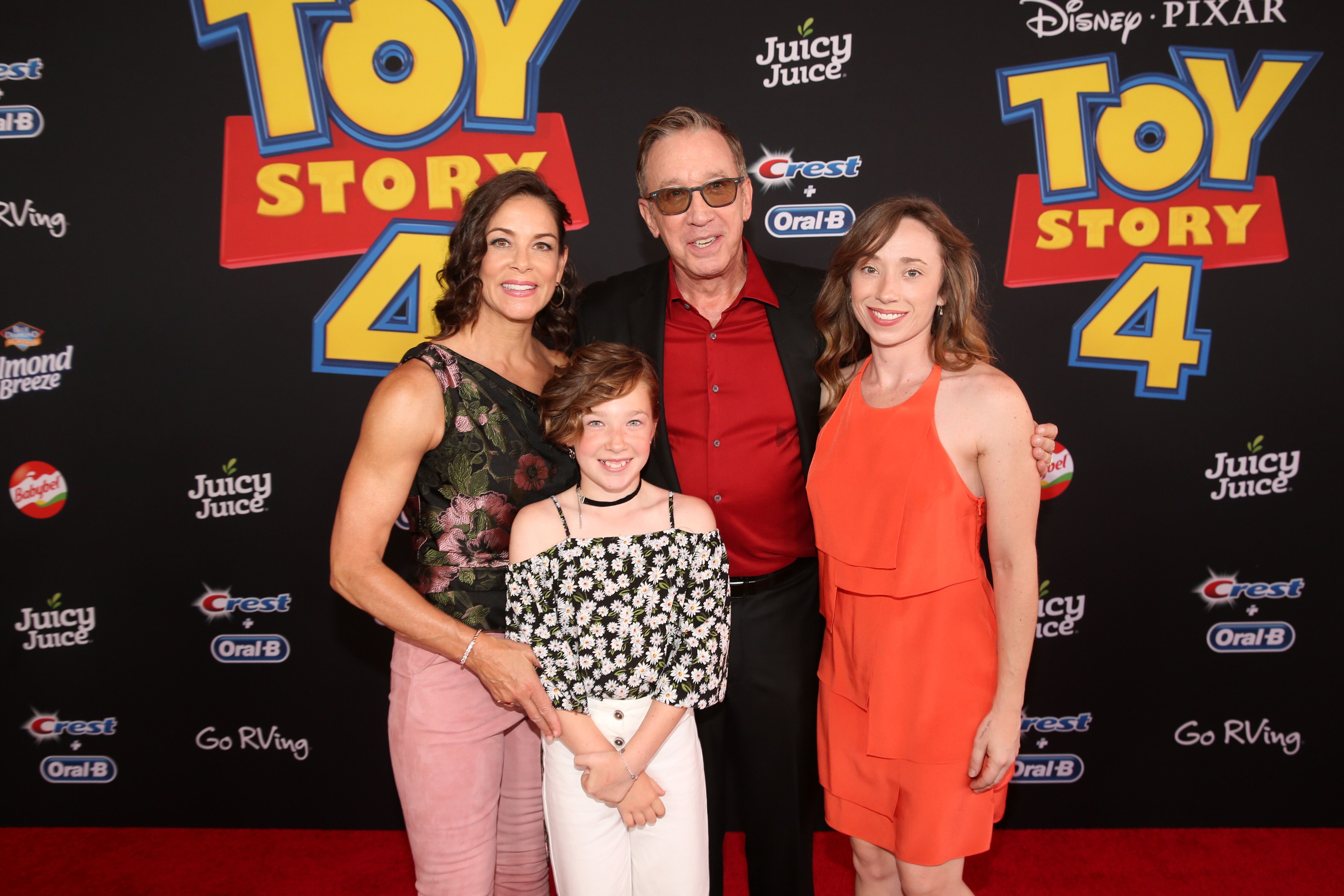 ---
The actress Nancy Travis, who plays Mike's wife Vanessa in the show, has also been attracted to Last Man Standing because of its realistic depiction of a modern family. Also, the actress loved the show's dynamic: "What is evolving is a show about a real family in the middle of this country where both parents are working."
---
9. THE BAXTER FAMILY CHANGED SEVERAL TIMES 
In the first season, the eldest of the Baxter daughters, Kristin, was played by Alexandra Krosney. But she was replaced by Amanda Fuller in the second season, who continues to play Kristin to this day. Even though Krosney played the eldest daughter, she was two years younger than Molly Ephraim who plays Molly Baxter.
---
And, of course, the child actors who portrayed Kristin's son Boyd have been constantly re-casted in the course of time. This character went all the way from being a toddler to a teenager right in front of our eyes. During season 1, the role was split between two young actors Evan and Luke Kruntchev.
---
There were four actors in total who took on the role! Flynn Morrison played Boyd the longest, since Season 2 until the end of the show's run on ABC. And when Last Man Standing was renewed on Fox, Boyd was re-cast yet again and was taken over by Jet Jurgensmeyer, who already had an extensive acting resume.
The role of Kristin's younger sister Mandy was played by Molly Ephraim for an entire 6 seasons. So it came as a total surprise to the audience when the role was recast! The reason being that since the show's cancellation on its home channel, Ephraim got involved in different projects. 
---
And when Last Man Standing was renewed on Fox, the actress was already too busy to come back. To replace Molly Ephraim, the showrunners cast Molly McCook, who has done an excellent job at making the role of Mandy her own.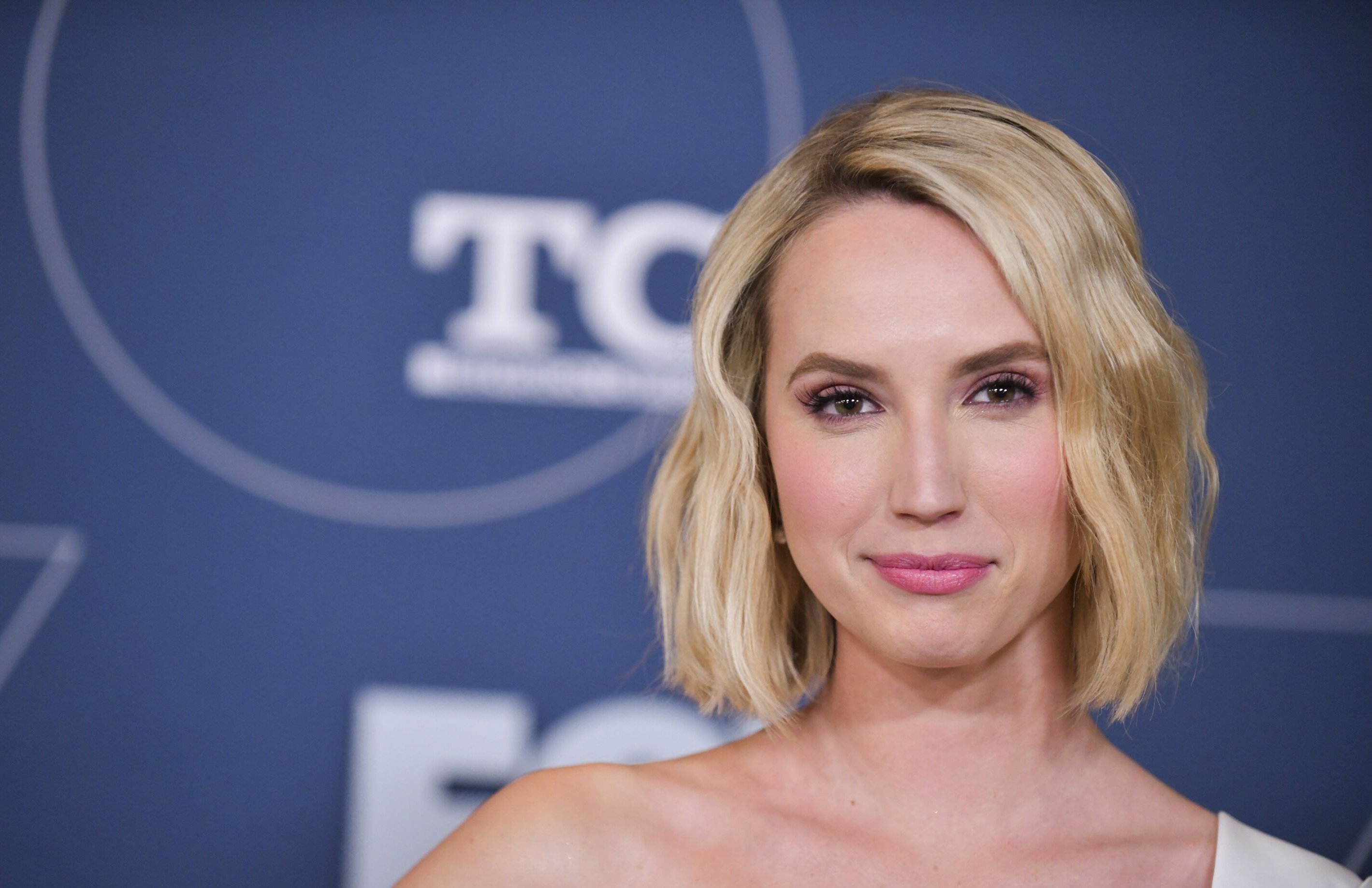 ---
8. MOST OF THE WRITERS ARE LIBERAL
Despite the conservative themes on the show, the writing staff on Last Man Standing consists of a majority of people who identify as liberal. Allen has applauded the writers for capturing his conservative voice so eloquently even though they have different perspectives.
---
The writers on the show know him so well that they can accurately write from his viewpoint. He also added that in some instances, it would be the writers who want to explore more conservative themes on the show. The actor stated:
"There's alot of times our very liberal writing staff will come up with stuff that even my character would say,'I don't know if I can say that.'"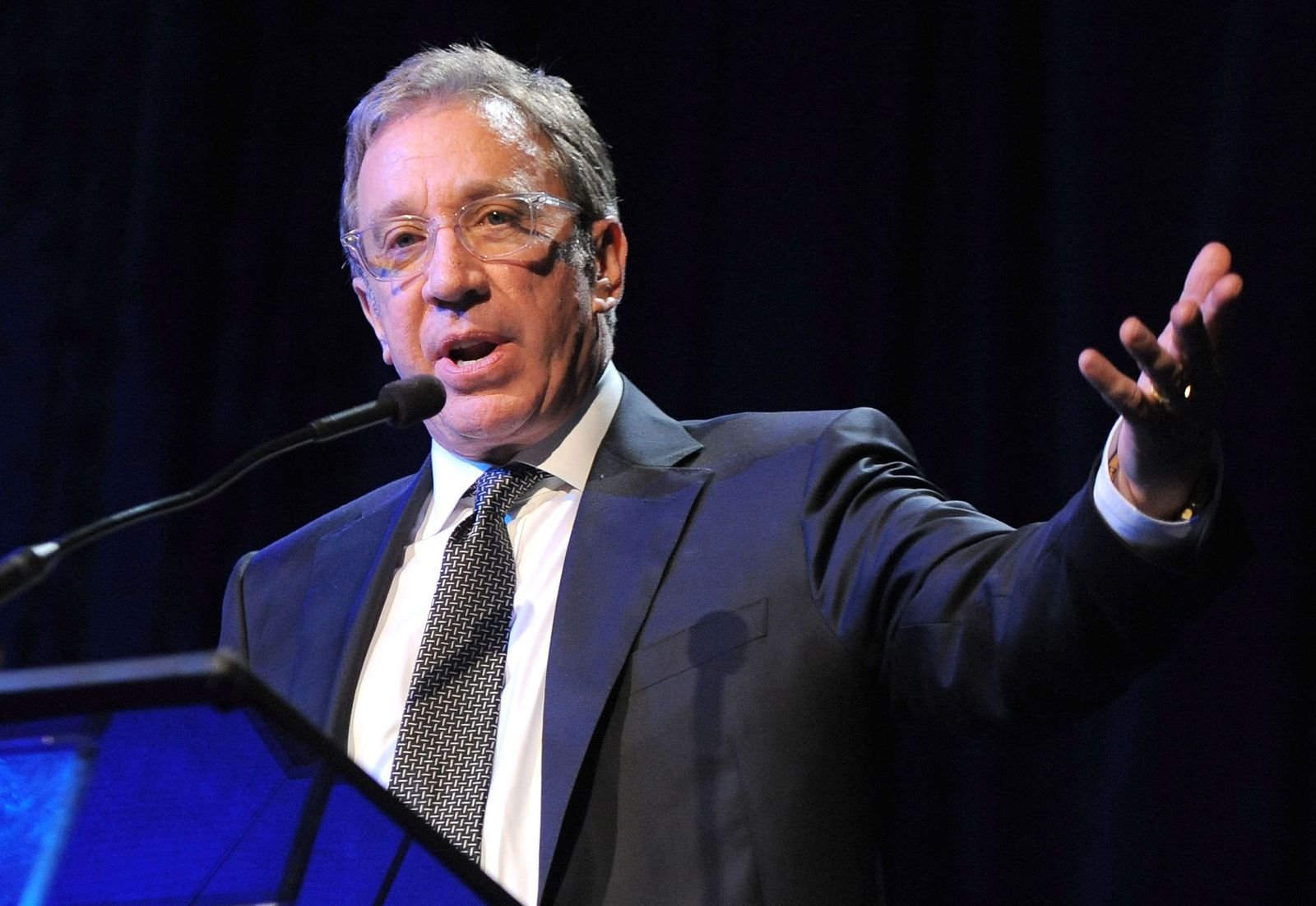 ---
7. TIM ALLEN'S PERSONAL TOUCH
Tim has brought a lot of his personality into his character Mike and to Last Man Standing at large. For example, Tim Allen calls Michigan his home state, and he has been constantly pushing the Michigan angle, he did it first in Home Improvement and then continued in Last Man Standing.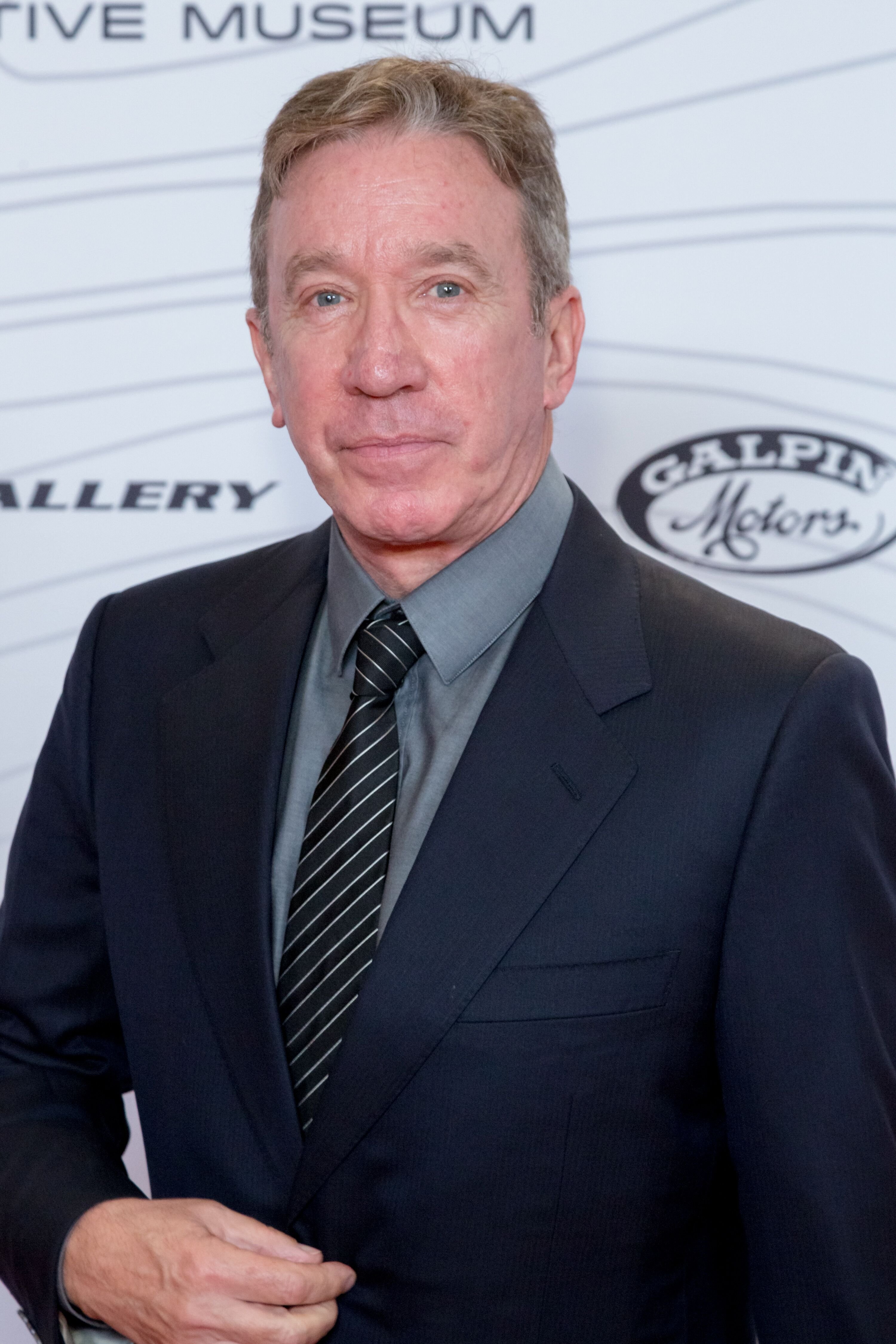 ---
For example, Mike Baxter is an alum of the University of Michigan. Also, Allen is a huge supporter of the US armed forces, and he once used the set of Last Man Standing to show it. He invited the wife and two sons of a Naval officer, who has been deployed overseas, to shoot a Christmas episode for the show.
On set, they were genuinely surprised to find their husband and father in a big Christmas present! Apart from that, our guess is that it wasn't a coincidence that Eve, the youngest of the Baxter daughters, has applied to the Air Force Academy. Tim Allen's political beliefs have influenced his characters' conservative values too.
---
6. THE REASON FOR THE SHOW'S CANCELLATION 
As Tim Allen's personal views tend to come out a lot in the show, many people thought that Last Man Standing was taken off air due to political reasons. Throughout the show, it's clear that Mike Baxter is a Republican, who is quick to belittle liberal ideologies and politicians.
---
Allen likes that he (and the writers of the show) are able "to make statements and poke fun at very brittle liberals." So when the consistently high-rated sitcom was suddenly canceled after six successful years, the logical reason could be that politics came into play.
ABC has denied any political bent ever since, stating that the show was closed due to scheduling. This probably means that Last Man Standing became too expensive for the network, and they also wanted to clear up Friday nights for dramas instead of sitcoms. Luckily, in roughly a year, Last Man Standing found its new home at Fox.
---
5. SAVED BY FANS
Last Man Standing has a huge loyal fanbase, who literally became outraged after the show's abrupt cancellation. They even petitioned ABC to renew the show! Later, when Fox officially took over the show, Tim Allen and Nancy Travis thanked their fandom for their passion and incredible support.
In the promotional videos for the seventh season, Allen said: "I would say the fan base, without any jokes, was startling." Tim Allen was surprised and overjoyed to see how many people wrote in to bring the big family of Last Man Standing back on the air.
---
In the video, he even highlighted a "super fan", who helped get the series picked up at the new network through his activity on social media. So what are the reasons behind the show's success? According to Tim Allen, it's because this show, Last Man Standing, is funny, "but it's also respectful of family, of religion, of parents."
And Nancy Travis reveals that the audience loves the sitcom because "it's just great to have something that the fans can laugh at and laugh with": "We're just trying to entertain. And I think we're successfully doing that."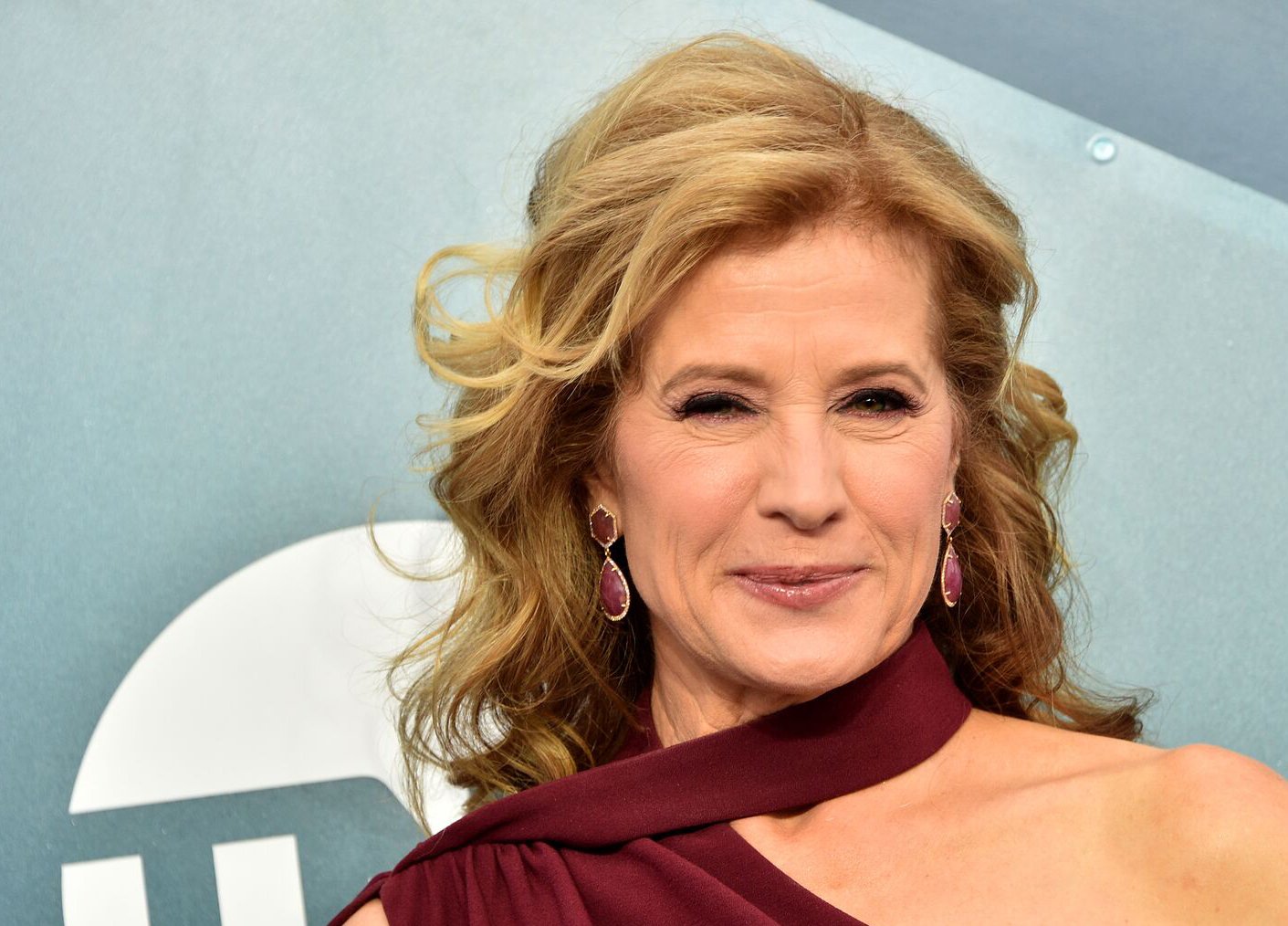 ---
4. TIM ALLEN IS A FAN FAVORITE
This may not come as a surprise but the comedian-actor is a beloved sitcom legend. However, when the show debuted, it received lukewarm reviews. In a time where family shows don't do as well as they used to, critics concluded that the show was underwhelming.
---
The conservative humor was not resonating well enough with the audience. However, Allen stood out as its shining star. The Hollywood Reporter wrote a review on the show expressing disappointment but they also praised Tim's performance stating:
"Don't blame Allen for this. He's a perfect fit for a multi-camera sitcom, and despite the predictability of the jokes, he sells them as well as he can."
Luckily for Last Man Standing, no bad reviews could stop fans from tuning in. Viewers enjoyed having Allen making a return on their TV screens. The show's fanbase is attracted to the show's honesty when it comes to political topics as well as the family-friendly entertainment aspect. 
---
3. MORE THAN JUST A SHOW
Sometimes real-life events inspire the events on screen.  And that is exactly what happened in Season 8 of Last Man Standing. There were some major changes to the plot, like Mike and Vanessa becoming empty-nesters, and Vanessa going into politics… But the biggest news was the pregnancy of their oldest daughter Kristin. 
---
It turns out that this plot twist was written into the show because of the real-life surprise pregnancy of the actress Amanda Fuller! And though in the show Kristin already has a teenage son, for Amanda Fuller it was the first time she became a mom. The 35-year-old actress gave birth to her baby boy in November 2019.
To top it off, Fuller got the opportunity to direct an episode of the show during season 8 and she was excited. The actress has been directing her own projects on the side for a couple of years and it had been a dream of hers to direct an episode of Last Man Standing for a long time so she was over the moon. 
---
2. HIDDEN REFERENCES TO OTHER SHOWS
Tim Allen is known for many other projects besides Last Man Standing. And sometimes we can spot the references to his other roles throughout the show. For example, the posters of the Toy Story animated movie franchise, where Allen voiced the character of Buzz Lightyear, can be seen in Ed's basement.
---
And quite recently, in Season 7, there was a little joke, when Eve finds a copy of Toy Story 4 at her parents' home three months prior to its official release. There's also an Easter egg that refers to the sci-fi parody Galaxy Quest.
In one of the episodes Mike Baxter says in his vlog: "Never give up, never surrender!", which is a quote from Allen's character in this movie. Another reminder about Allen's other roles were guest appearances from Allen's co-stars on Home Improvement – Patricia Richardson and Jonathan Taylor Thomas.
The actress, who plays the Baxter family matriarch, Vanessa, has also met her ex-co-stars on the set of Last Man Standing. Nancy Travis played Bill Engvall's wife Susan on three seasons of The Bill Engvall Show. In turn, the comedian has the recurring role of Reverend Paul on Last Man Standing.
How strange... 😉 #LastManStanding pic.twitter.com/hGeAFP5vWm

— Last Man Standing (@LastManStanding) March 23, 2019
---
1. WHAT'S IN STORE FOR SEASON 9
It has been announced that the show will be returning for season 9 and its third season on Fox. The sitcom has been making huge numbers on the network and fans are excited to see what the Baxter's will get up to next. Viewers can expect to see a coronavirus inspired plot. 
---
Producers have revealed that everything that they had planned for before the pandemic has been scrapped, the showrunners want to be authentic to what is happening in the world right now. You can also anticipate more scenes with Eve, fans missed out on seeing her until the season 8 finale but that is going to change.
---
Lastly, according to Tim Allen, fans will get to see Mike and Ryan gaining an understanding of each other's perspectives. Of course, we also can't forget that there will be a new addition to the Baxter family, Kristin's new baby!
How about other little-known facts about the Last Man Standing cast? What does Tim Allen have in common with his character Mike Baxter? What are Nancy Travis' other interests in life, apart from acting? Why has Kristin Baxter's pregnancy been written into the show?
And why have we been seeing Kaitlyn Dever aka Eve Baxter less often lately? We're ready to tell you all the answers in the next article about the real-life partners of the Last Man Standing cast.