13 Celebs With Fake Accents
Sometimes an actor's accent can be laughably bad sometimes it can be downright impressive and sometimes… you never even notice! 
But who's been in Hollywood so long, they can't remember how they used to speak? Who has never, ever acted using their real voice? And which Spanish-born British actress even had us fooled? After this article, about actors with perfect accents, you'd be forgiven for thinking that there are no Americans left in Hollywood these days!
Netflix, Millenials and Gen Z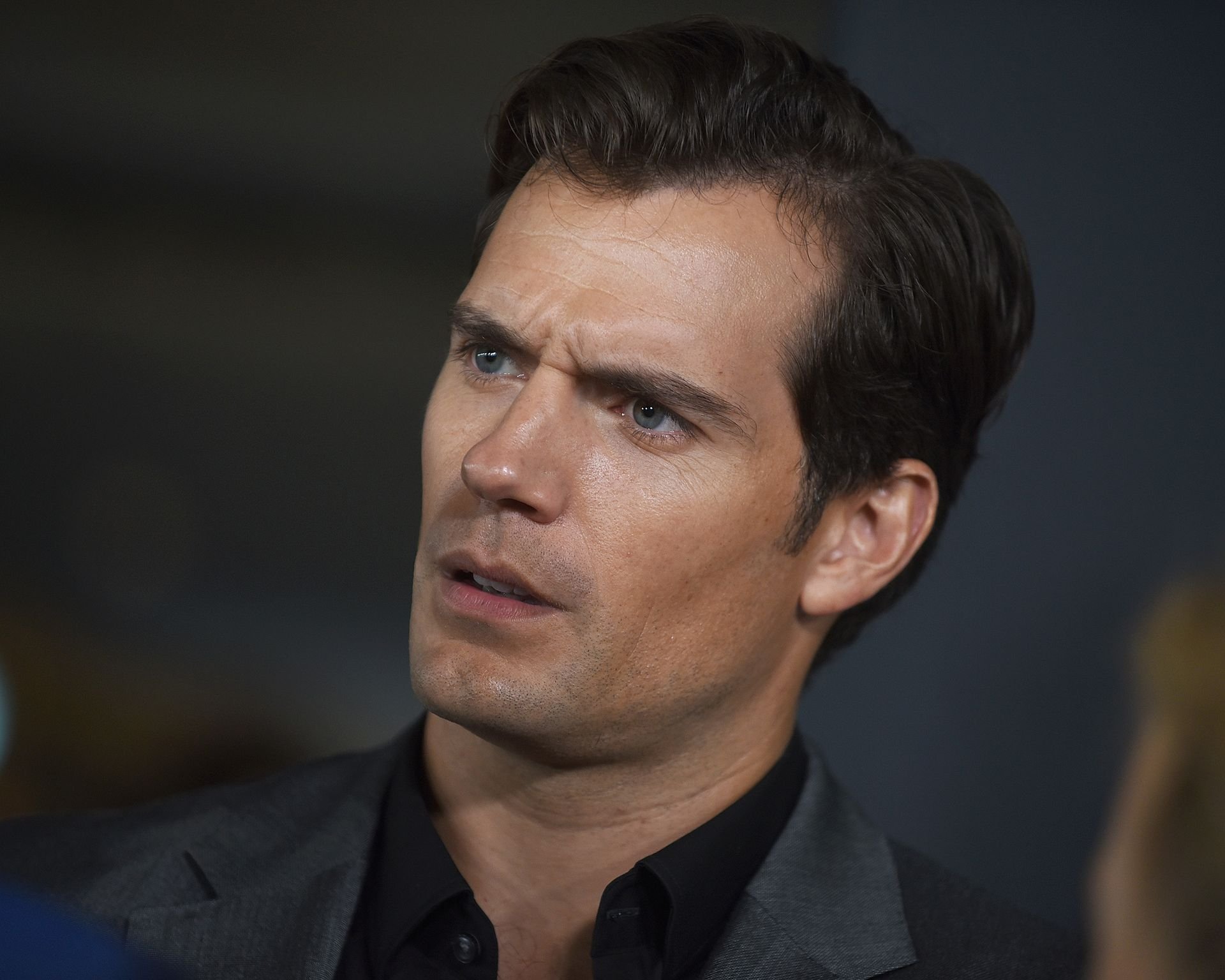 ---
Who could be more of a red-blooded home on the range, apple-pie, stars and stripe American than Superman, after all? And yet, just like Superman, Henry Cavill is another legal alien because Cavill is actually about as British as they come. Napoleon Solo, Clark Kent, John Lark: all these characters have Cavill's chameleon-like vocal camouflage in common!
---
Even Geralt of Rivia is quite a bit more gravelly than what Cavill is accustomed to. But early on in his career, Cavill often admitted that he "gets called a liar half the time" when he uses his native accent in public!
But are there any more stealth Brits who've flown under the radar and infiltrated the film industry recently? Here's someone else you can also find on Netflix these days who even had us fooled.
Strange thing was, we had no idea that this person was a Brit… even up until the Eleventh hour. Any guesses who we mean? We're obviously talking about Millie Bobby Brown. Millie was born in Spain but grew up in England, only moving to the US as recently as 2012 (a mere four years before her debut on Stranger Things). And it looks like she still has a touch of the motherland to her accent…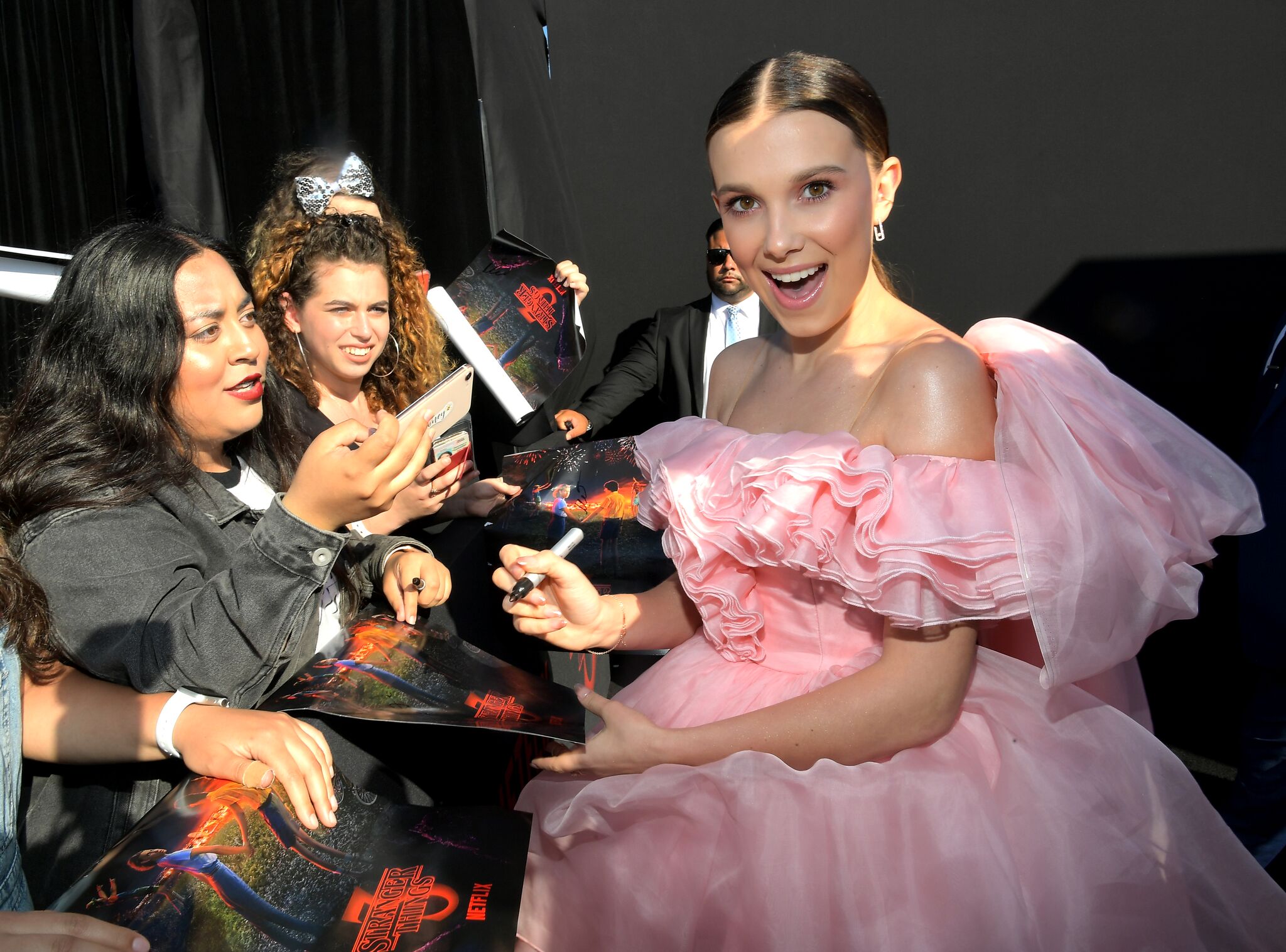 ---
Meanwhile, Daniel Kaluuya has come a long way from bit parts on British TV shows… and so has his voice-work. Here he is on a British comedy show in 2006, with a truly atrocious American accent… And here he is over a decade later in Get Out. Looks like, as his career went transatlantic with films like Widows and Queen and Slim, so did Daniel's accent. And more power to him!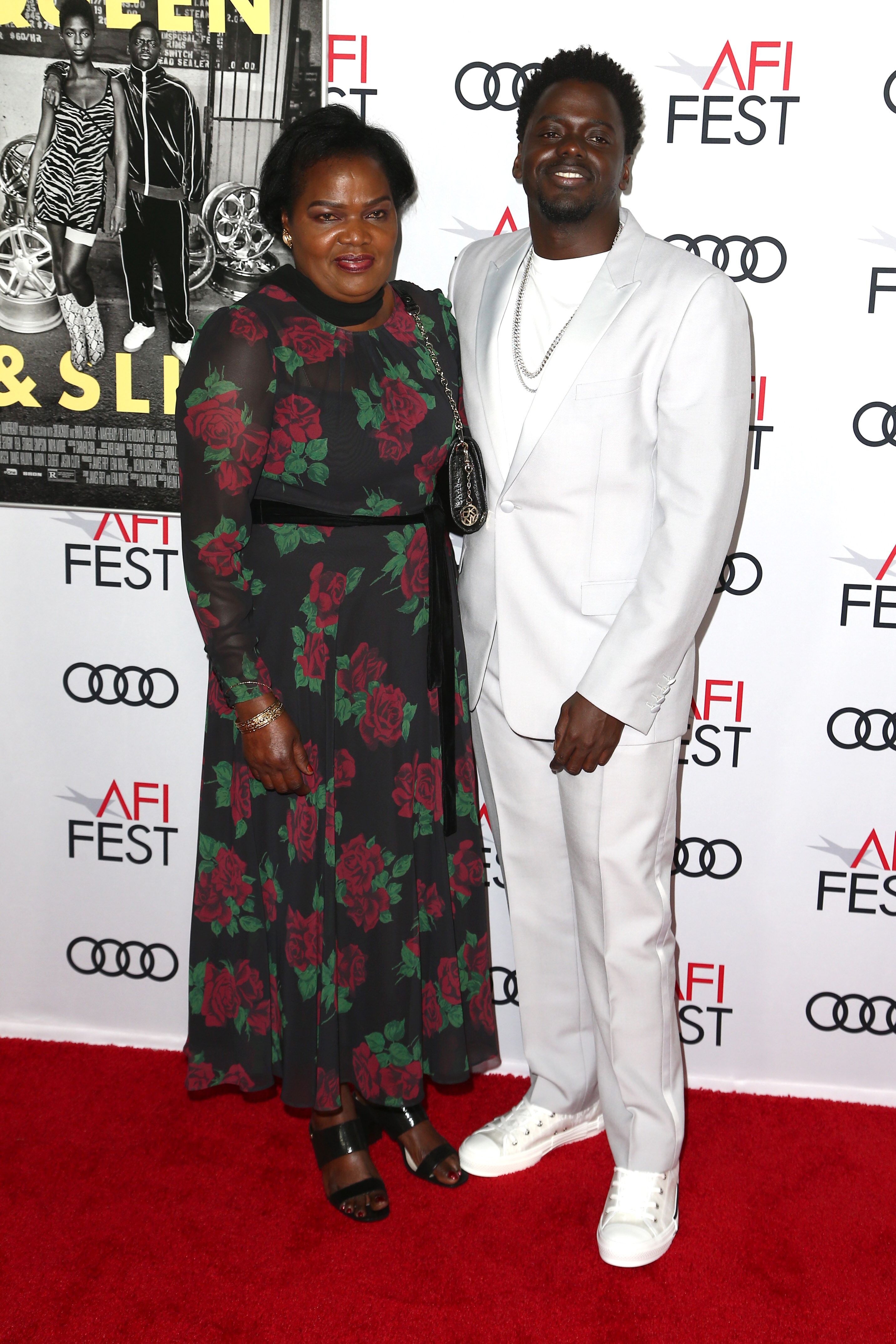 But his accent isn't without its critics… critics like his own mother! It turns out she had some notes for the young star after he took her to the premiere of Get Out…
"I think she liked it. She went to the premiere and I said, 'Mum, how was my American accent?' And she said, 'Nearly there.' [laughing] That's honest. That is love and care."
BRITS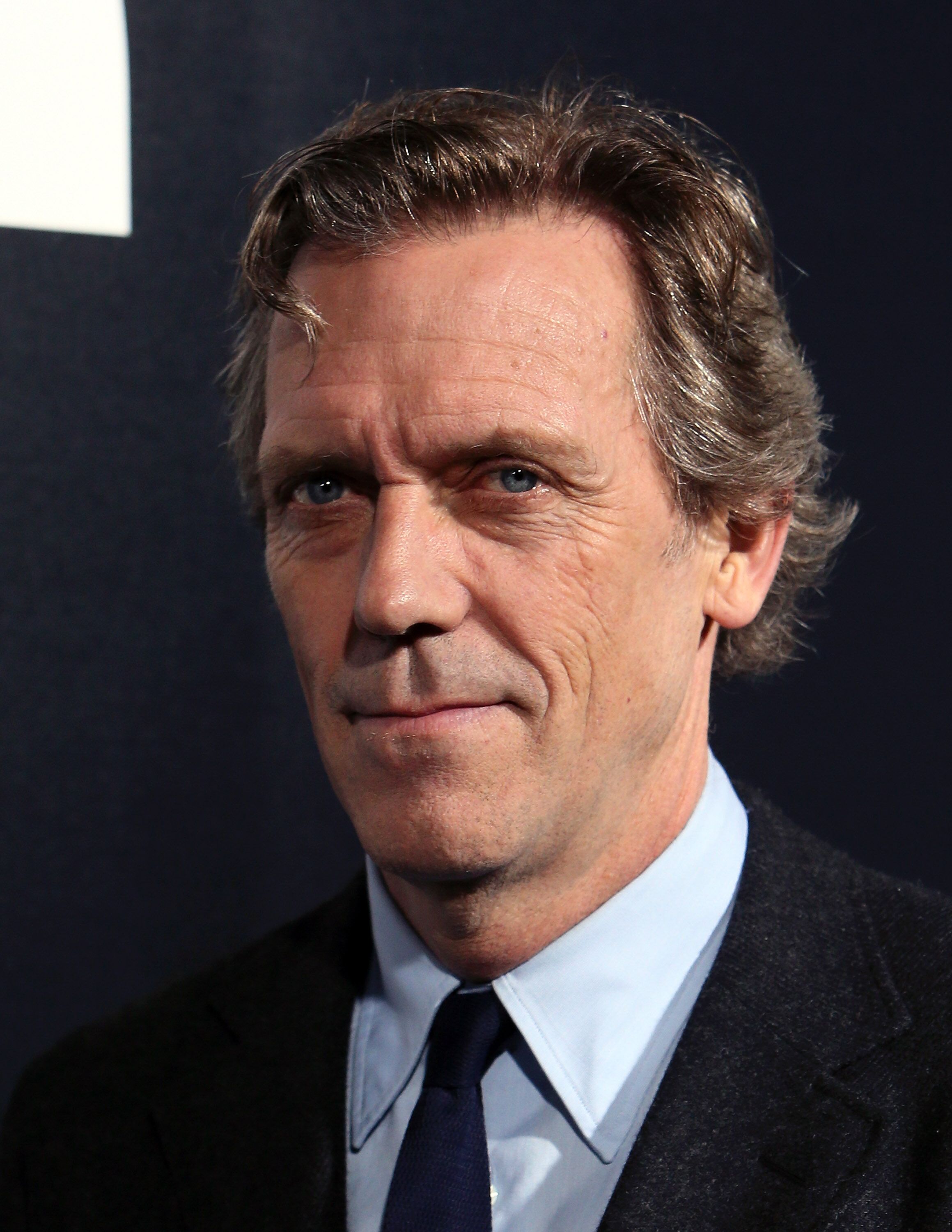 ---
When it comes to actors with accents, there are some classic examples that almost everyone seems to know. Considering Hugh Laurie's an Oxfordshire lad who went to Cambridge and cut his teeth at their famous Footlights, it's no surprise to us that he's the epitome of Englishness behind-the-scenes. But apparently it was a shock to the producers behind House MD, who only wanted to audition Yanks for the show and were completely fooled by Laurie's flawless audition tape!
---
Likewise, most people these days should know that this titan of the acting world isn't actually American, especially since he's so renowned for transforming himself. We're talking, of course, about Daniel Day-Lewis' home country of Wales can rightly elevate him to the pantheon of actors that includes Richard Burton and Anthony Hopkins.
However, what most people don't realize is that, except for interviews and accepting masses of awards, you've never, ever heard his own accent in a single one of his roles. That's right, from as early as My Left Foot (where he doesn't talk at all), Lewis has been Irish, Scottish, all flavors of American, but never used his own voice. And since Daniel is a notorious method actor who never breaks character, we're not the only ones who've never heard his "real" voice.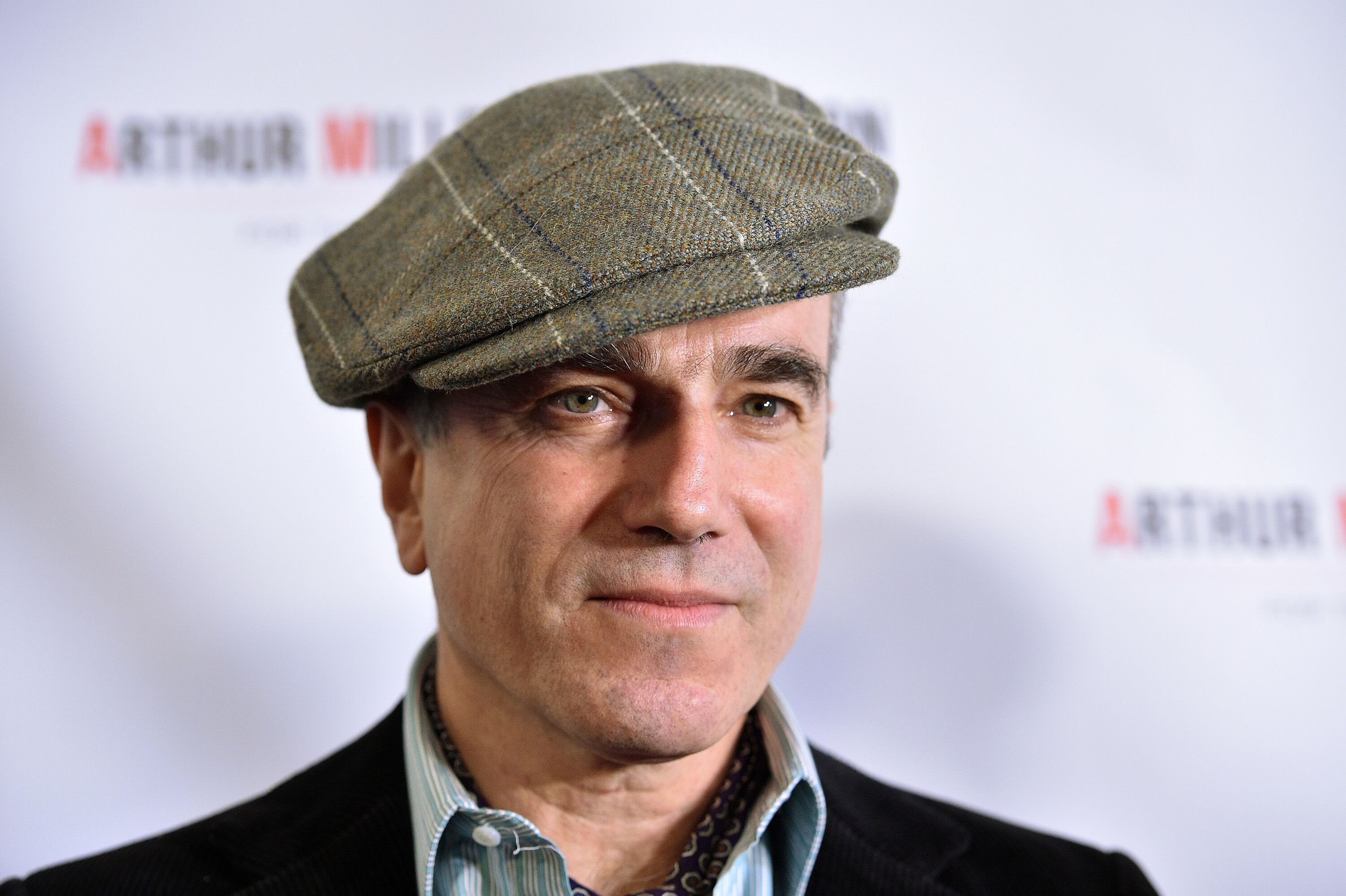 ---
Every actor and crew member he's worked with has never interacted with the "real" Daniel either. So the next time you inevitably see him at an awards ceremony, picking up yet another gong, realize how rare of a treat it must be to get to hear Daniel Day-Lewis' real voice!
But despite his country of birth, don't call this next actor Welsh. Even though he was born in the Land of Song, he's categorically stated "I was born in Wales but I'm not Welsh - I'm English." We're talking about Christian Bale, who seems to dedicate everything he has to every role… voice included.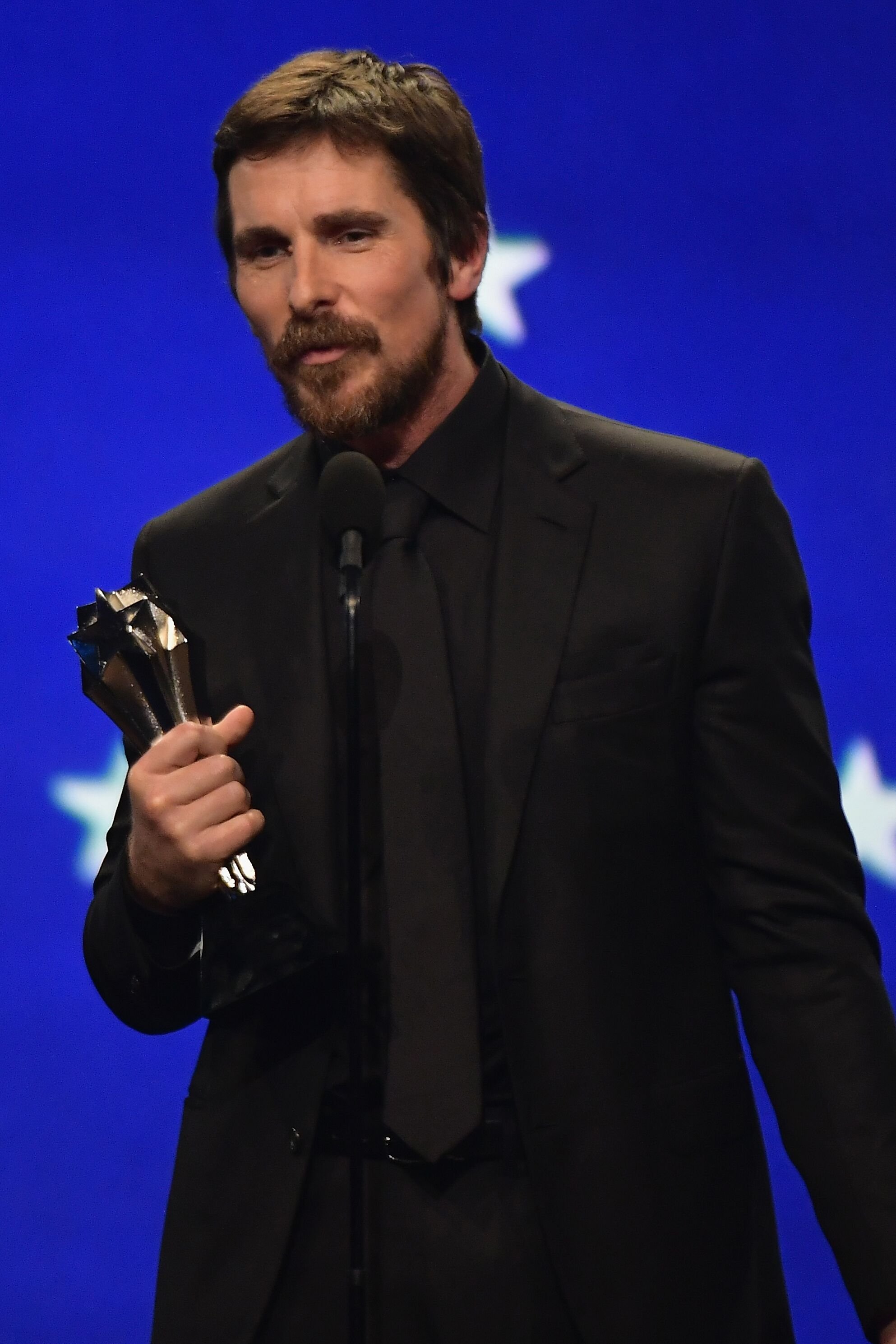 ---
Bale has embodied some of American most beloved heroes; like Batman and John Connor. But he's also portrayed some of the Land of the Free's most notorious antiheroes and downright villains: Patrick Bateman or Dick Cheney anyone? And yet despite his dedication to the craft, as early as his days as paper hawker Cowboy Kelly in Newsies, Bale is yet another great example of a Brit done good.
And it seems like the next Batman actor will be another Brit: Robert Pattinson! What is it about the Dark Knight and Englishmen? Anyway, we go from someone whose "real" voice is a rarity, to someone who forgot his original voice entirely!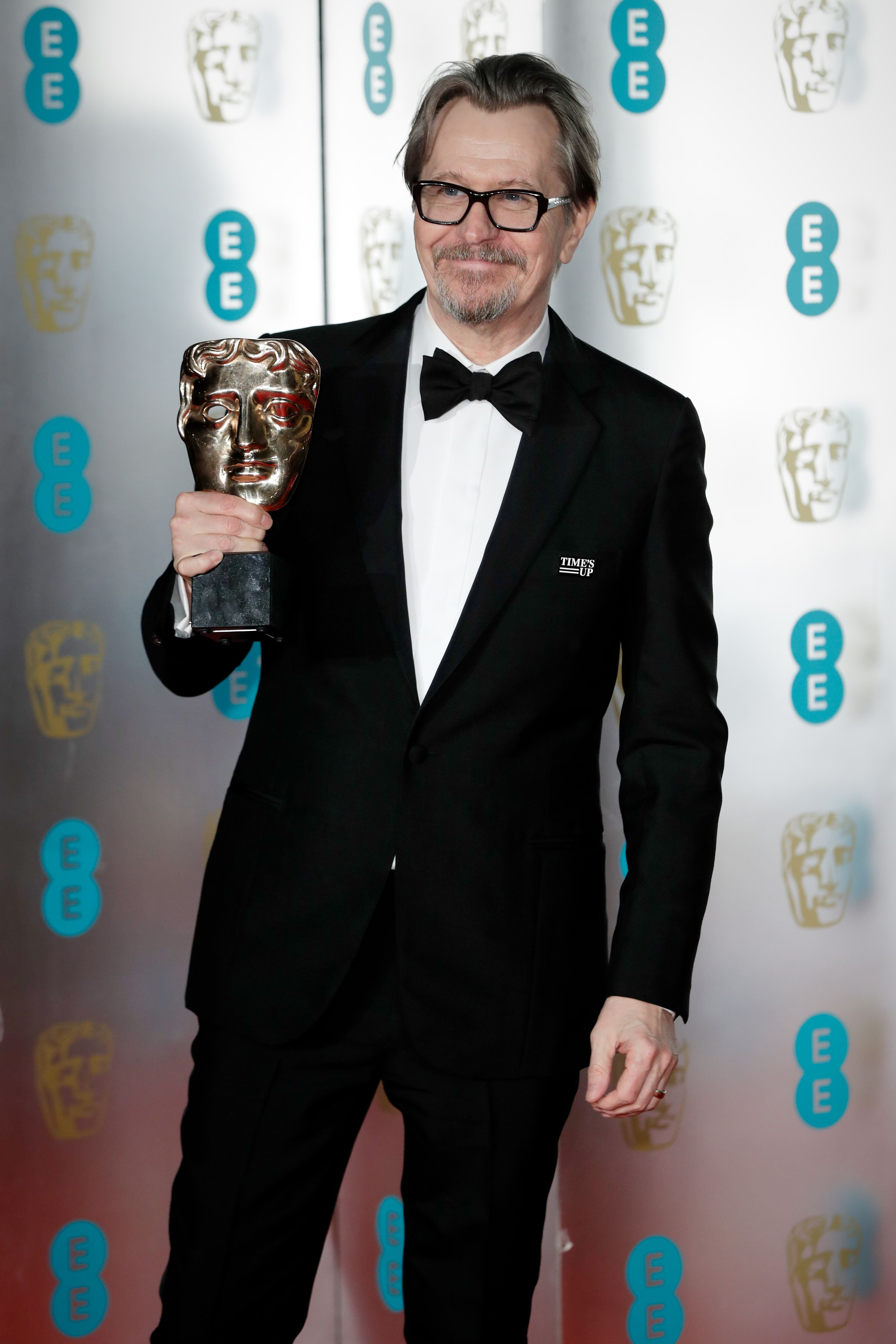 ---
Gary Oldman spent so long in America, working on American films and seemingly avoiding other expats that when he was asked to take on the role of British spymaster George Smiley in one of our favorite films; Tinker, Tailor, Soldier, Spy, he had to hire a voice coach. That's right, Oldman had been away so long, he needed someone to teach him his own accent.
---
A bit surprising, since a lot of young people know Oldman for his work as the quintessential Sirius Black in the Harry Potter series! As Oldman himself sheepishly admitted:
"I have lived in America for so long, my kids are American and that's what I hear around me every day and occasionally weird sounds that I don't notice slip in. I had to brush up my English."
Aussies
And who do we see sharing the sofa on the Graham Norton Show with Gary? None other than Toni Collette! Last seen wowing audiences in recent horror films like Hereditary and Velvet Buzzsaw, Collette seems to have gotten around most of America when it comes to her vocal performance. The Sixth Sense? Philly Ay Eff. Little Miss Sunshine? Straight out of the Land of Enchantment, True Q Albuquerque. But where's she really from and what does she really sound like?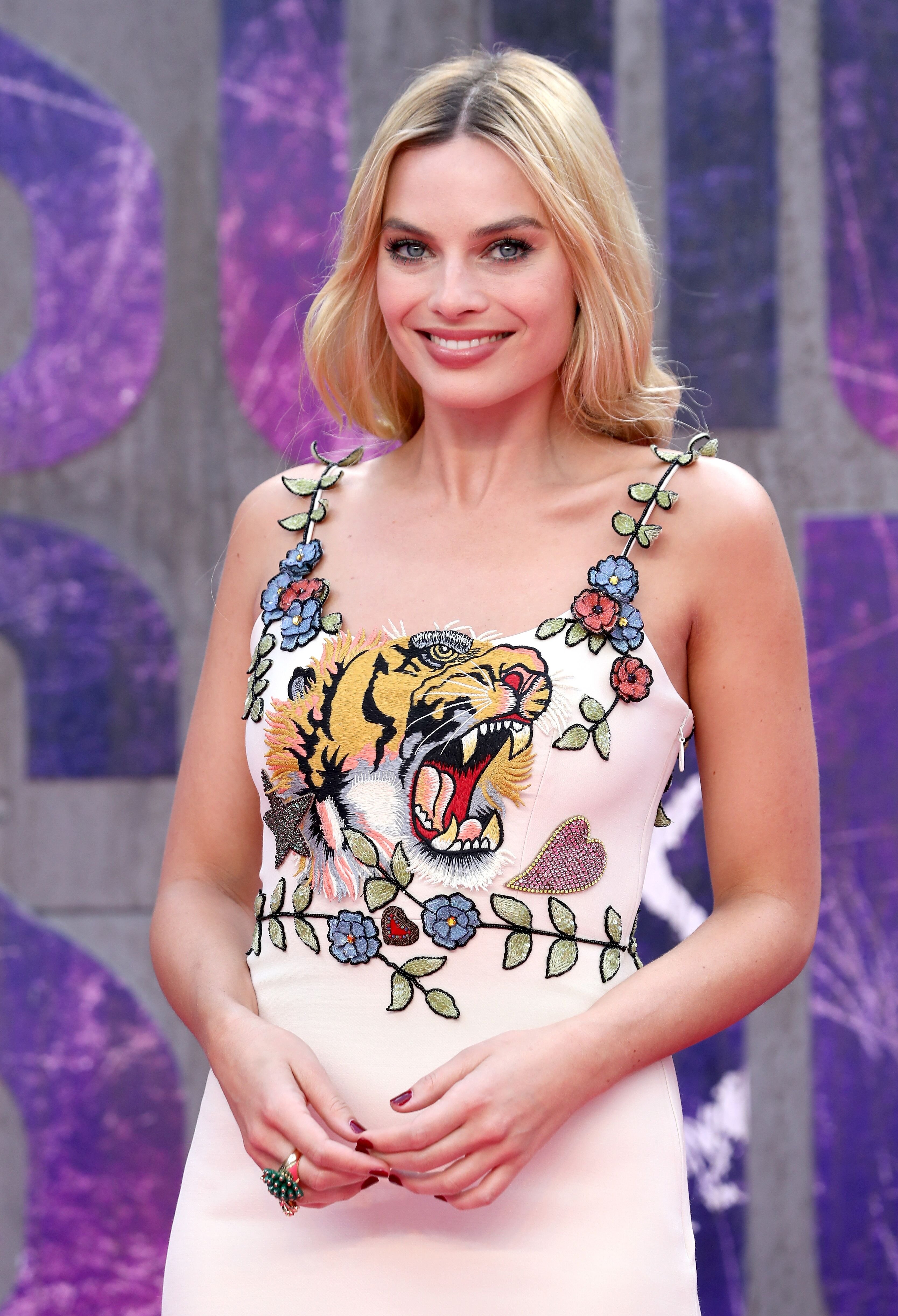 ---
Many are truly shocked when they find out that Toni is actually from New South Wales and is authentically Australian, through and through. And speaking of Aussies, plenty of people this month will certainly get to enjoy Margot Robbie's second outing as the inimitable Harley Quinn, but her big-screen breakthrough saw her ditch her native accent in favor of a much more stereotypically American one. And if you've ever visited Brooklyn, we think you'll agree that her work was flawless! 
---
However, it came as a shock to quite a few people when she made a brief cameo in a similarly financial crime-themed caper immediately afterwards, called the Big Short. If you've never seen it… what are you waiting for?! It's fantastic. BUT, OK, if you've never seen it, Margot Robbie, as herself, explains the issues of 2008's subprime mortgage crisis in her own foul-mouthed way and. It's. Hilarious.
QUICKFIRE ROUND!
Then there are the blokes who made it big in America just as the new Golden Age of Television was really getting started. What do The Walking Dead, The Wire, and Sons of Anarchy all have in common? They all feature Englishmen in very prominent roles, all of whom play some of the most stereotypically American of roles.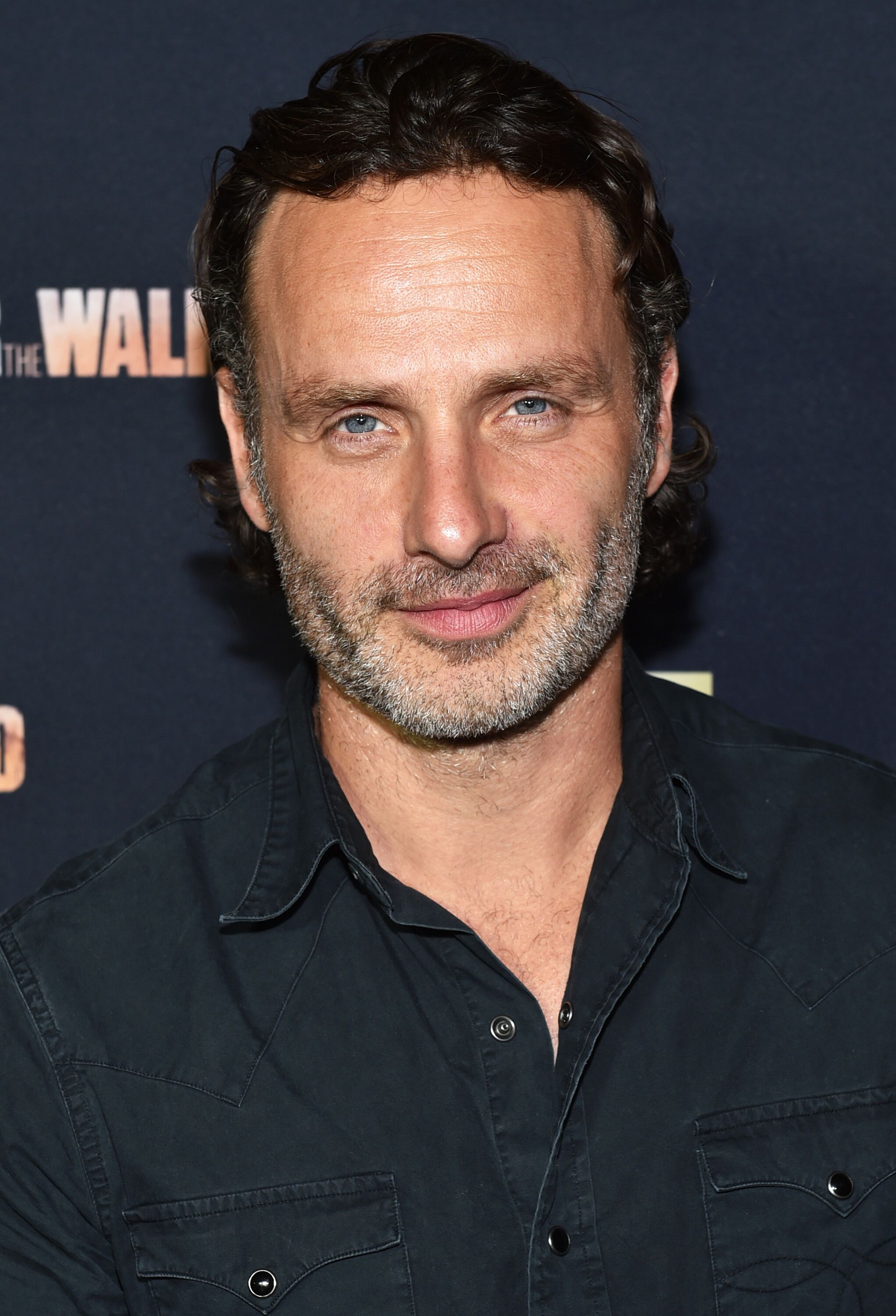 ---
What could be more American, after all, than a gun-slinging sheriff on horseback, reluctantly trying to protect a flock of followers against a horde of the undead? Well, the Walking Dead's Rick Grimes might be from King County, Georgia, but his alter-ego actor Andrew Lincoln will have grown up singing God Save the Queen!
OK, so how about the hard-boiled detective with a heart of gold, trying to work within a corrupt system to bring about law and order, all the time knowing he's not so different from the criminals he chases? Gotta be Baltimore's not-so-finest Jim McNulty from The Wire! But while McNulty might be working Mobtown, his actor Dominic West hails from the UK's Steel City of Sheffield. You can even hear a hilarious moment where McNulty tries to go undercover as an Englishman in Season 2 of The Wire. That's an Englishman, playing an American, doing a bad English accent. Could we call this… accent-ception?
---
Right, what about the outlaw, the rebel, the lawless biker out on the open road? Some real… Sons of Anarchy, you might say. Jax Teller is a charming Californian… from the town of Charming, California. But what about Charlie Hunnam? Turns out he's pure Geordie… that's to say, he's from Newcastle. And you can clearly tell from this clip of Hunnam's big break on the set of British teen drama Byker Grove.
Honorable Mention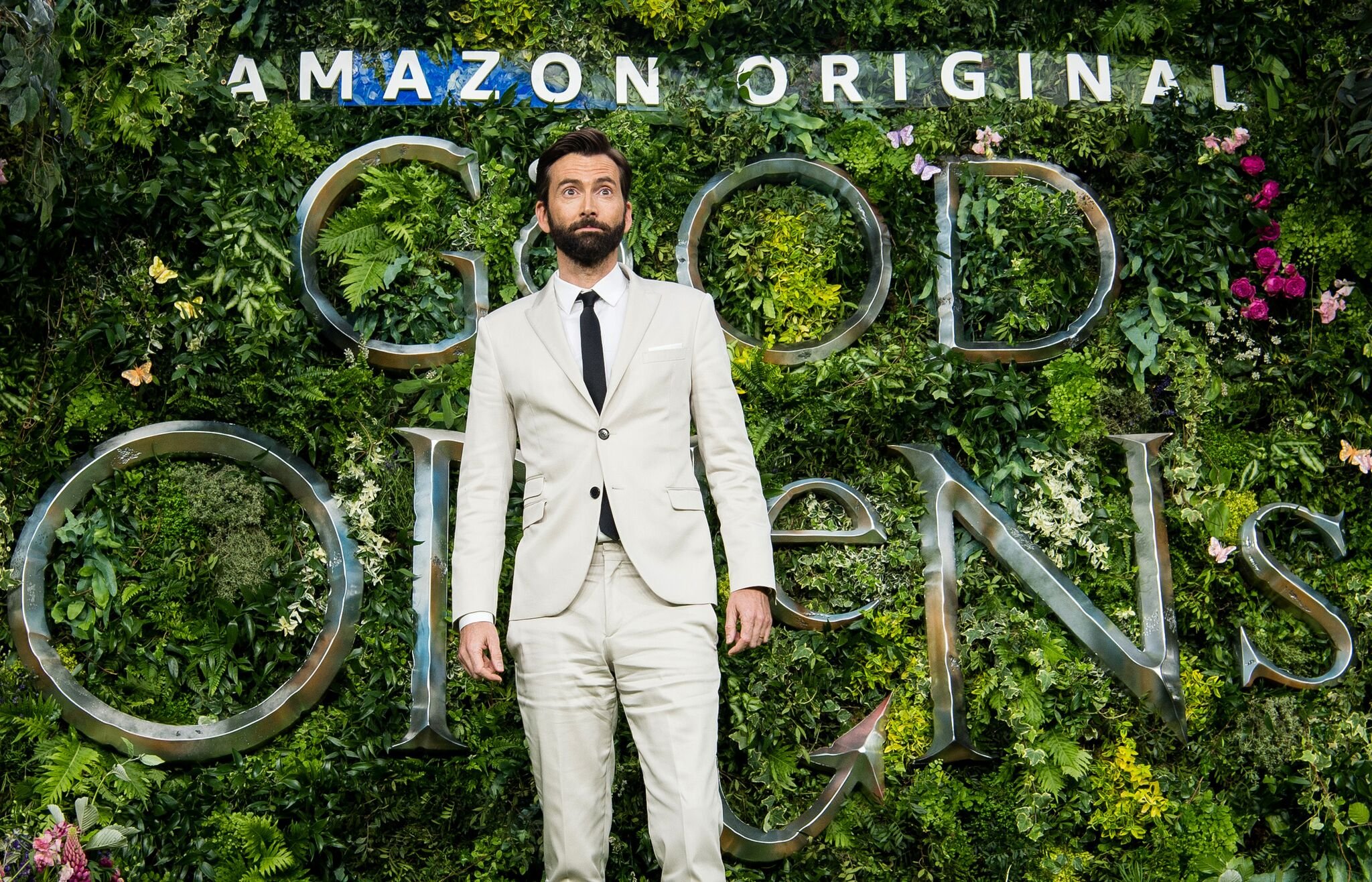 ---
OK, we've seen plenty of Brits and Aussies who've managed to pass as American. But are there any others who've managed to fool the English with their accents. For our final example, let us present the Doctor himself who has, on occasion, been Scottish. And we're not talking about Peter Capaldi, who didn't change up his native Glaswegian accent all that much. No, We're referring to David Tennant, of course!
As Tennant himself says "As part of my day job, which is pretending to be other people, I do occasionally have to assume another accent, and usually with a bit of practice and a bit of time I can make a decent fist of them."
---
Many Doctor Who superfans, or even people familiar with David's time on Casanova or as Jessica Jones' nemesis Kilgrave, still find it hard to believe that Tennant's real accent was Scottish and not English… that is until Broadchurch, at least! Let's hope that the foul-mouthed, foul-tempered DC Alec Hardy may have finally convinced everyone that David Tennant is a Scot, through and through. However, just… er… don't ask him to play anyone South African.
So, were you surprised by anyone on our list? Anybody, you can think of whose native accent and media image don't exactly mesh?