Keanu Reeves Blows His Cash Like a Baller
Last year, Keanu Reeves was probably the most trending actor worldwide, especially following the meteoric success of John Wick. He definitely made a fortune from all that, and we want to know exactly where that went! Did he buy motorcycles for his whole stunt team? How much total money has he given away to his co-workers over the years? Is there anything surprising that Keanu Reeves makes himself? Find out right here in this article.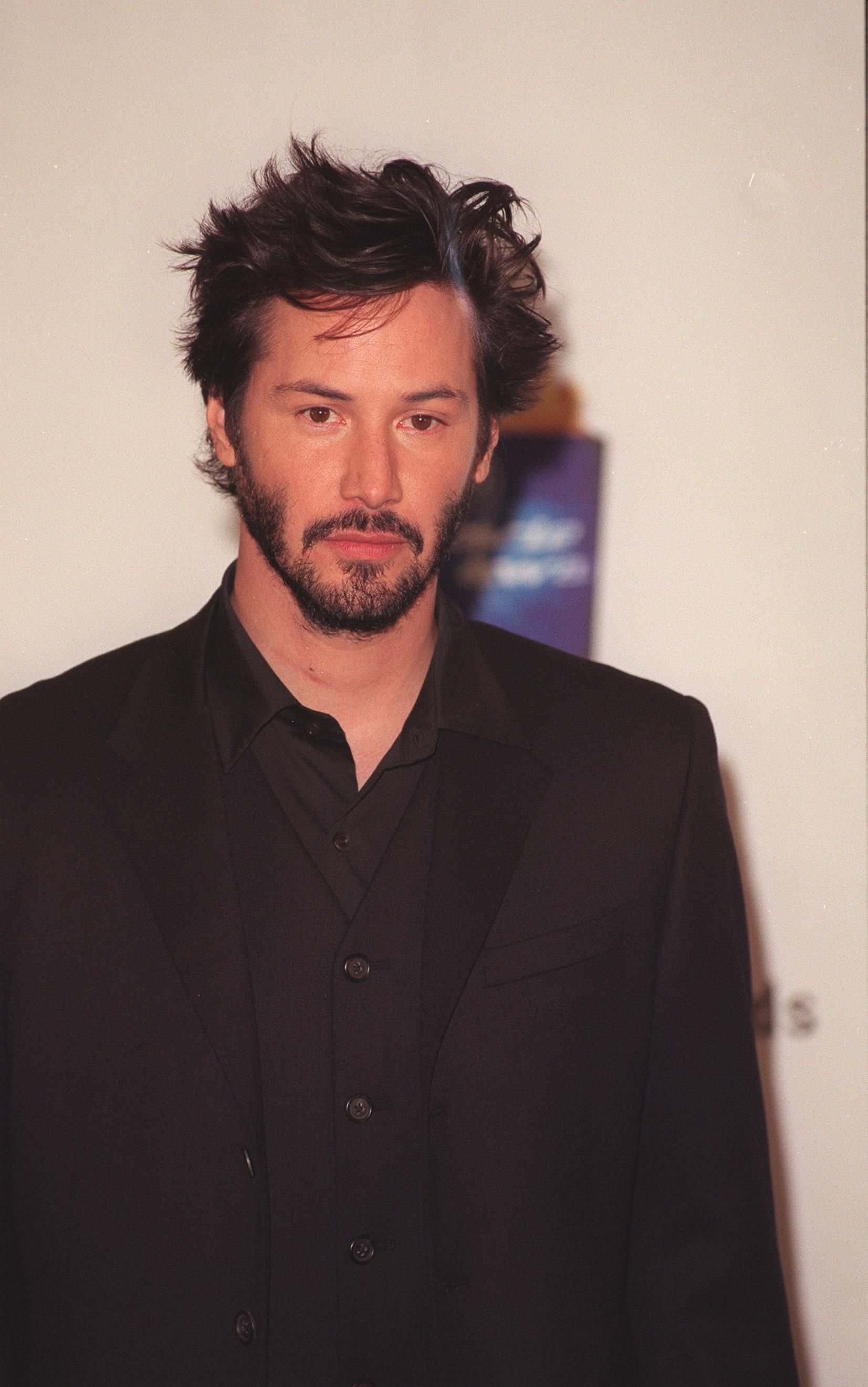 ---
Andy Warhol said that everybody would get their 15 minutes of fame. But for Keanu Reeves, it has turned into 30 years of enormous appreciation from fans, more than 90 spectacular movies and a $360 million net worth! He is one of the richest actors, making more than Robert DeNiro and Tom Hanks.
His movie net worth:
Keanu first appeared on the big screen in the 1986 movie River's Edge but his major breakthrough was in action movie Speed, alongside a young Sandra Bullock. He earned 1.2 million dollars, while the movie made more than $350 million in the worldwide box office.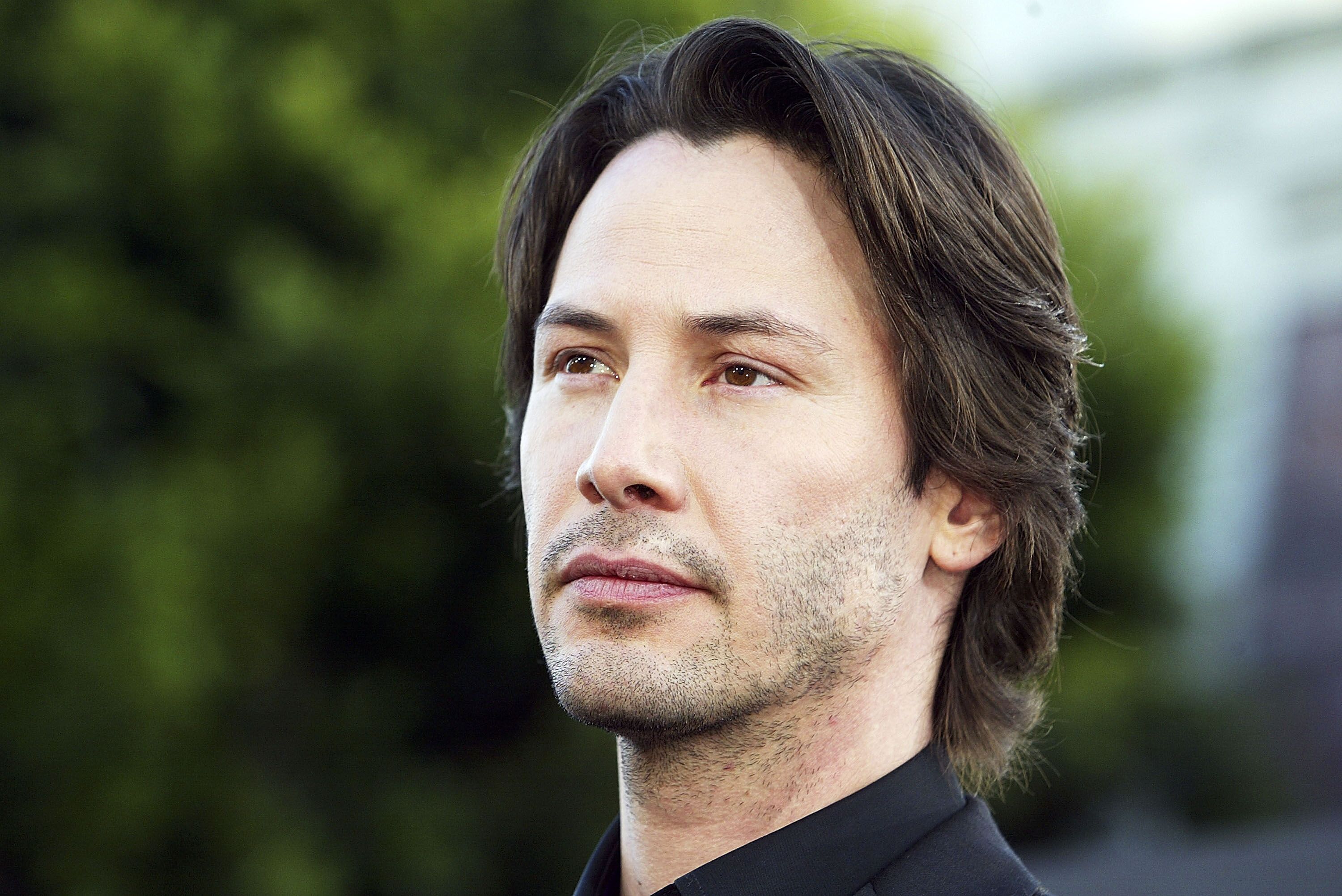 ---
For a prominent young artist, it was a huge achievement but Reeves had no idea that much bigger success awaited him right around the corner. The first thing that Keanu did when he finally hit some major paydays was to buy a house. And no, not for himself but for his mother!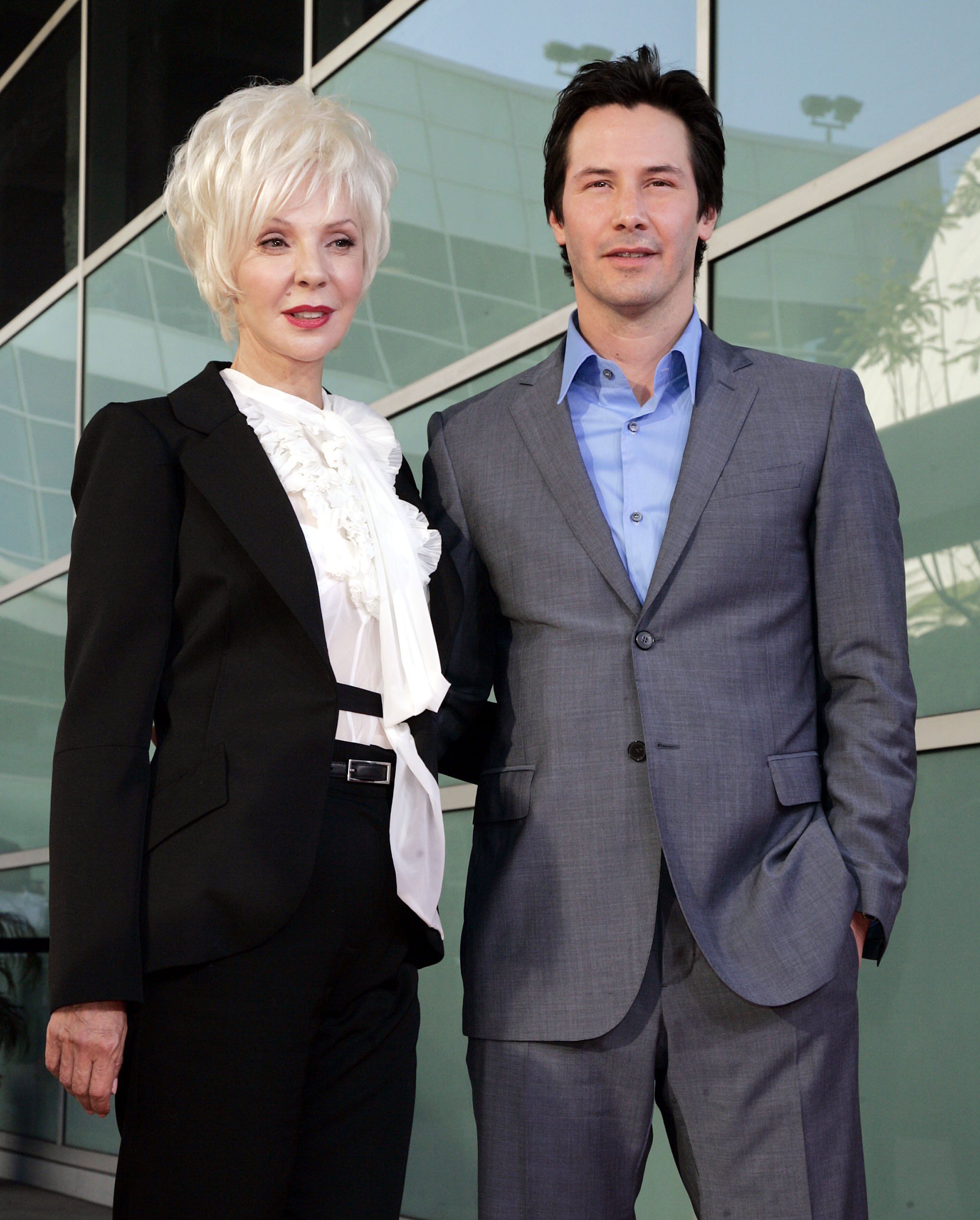 ---
He later starred in 1989's Bill & Ted's Excellent Adventure and Bill & Ted's Bogus Journey in 1991, and both have received so much love from fans that we will be getting the second installment almost 30 years later! Yes! It's been confirmed that the Bill & Ted Face the Music is currently scheduled and will be released in summer 2020!
He almost didn't get cast as Neo 
In 1999 when the Wachowski' brothers knocked on the Warner Bros. doors, the producer insisted on a big name for the epic masterpiece. They reached out to an impressive number of A-listed stars, including Brad Pitt, Leonardo DiCaprio, Will Smith, and even Sandra Bullock. Yes! They were so desperate that they were ready to change Neo to a girl.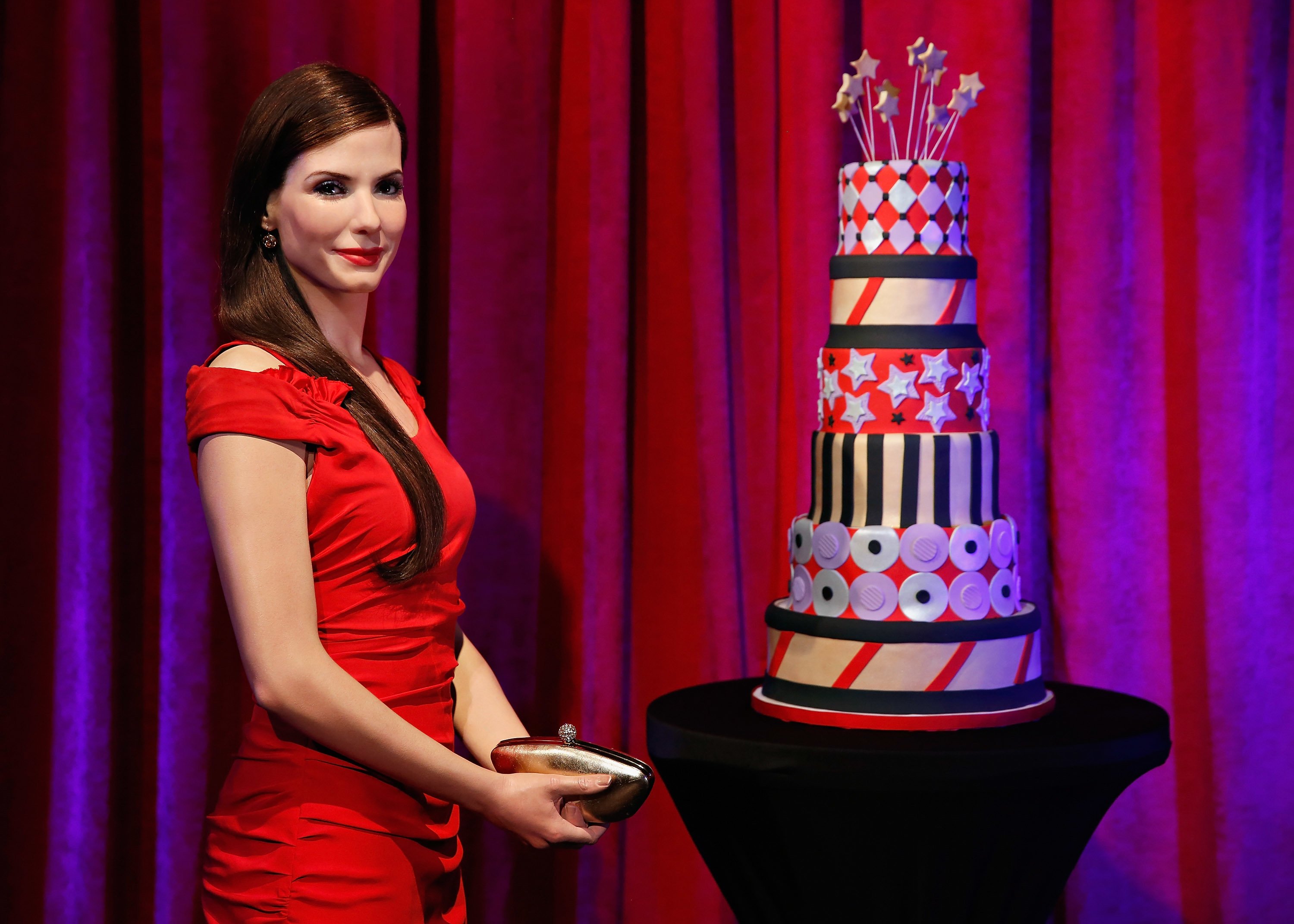 ---
But it was a lucky day for both the studio and Keanu when he entered the room for a screen test. The executives didn't only struggle with the cast, but with the screen adaptation of the script too. It was extremely challenging to visualize the idea just by looking at it on paper, but all the hard work resulted in a gross of over $463.5 million worldwide and the movie becoming a massive hit. For the first movie, Keanu was paid $10 million dollars plus 10% of the overall gross.
He donated his earnings towards cancer research
His best friend and sister Kim was diagnosed with cancer a few years before that.
---
Keanu went through a tough time after hearing the news. Kim is an actress and it was difficult for Reeves that his sister could not use her full potential because of her sickness. Some sources say Keanu has spent over 5 million on her treatment. Fortunately, Kim is still alive due to Keanu's love and help It's also been reported that Keanu founded a private cancer foundation to help children's hospitals and cancer research. But as Keanu said,
"I don't like to attach my name to it, I just let the foundation do what it does."
He gave away $80 million in total on the Matrix set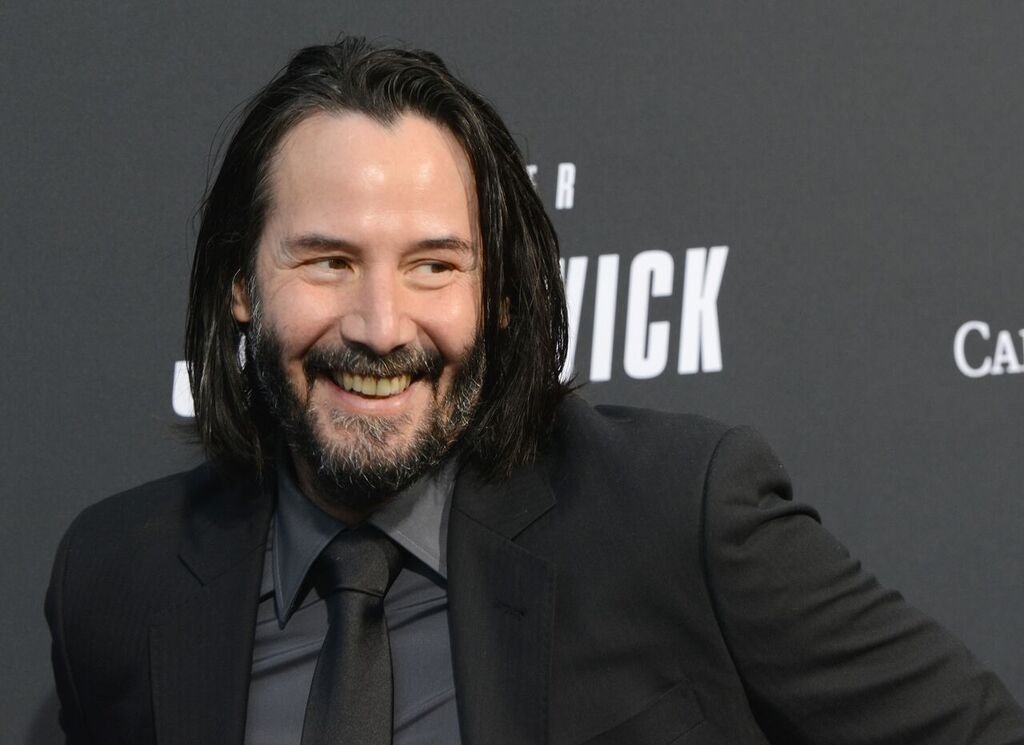 ---
For the second and third films, he made $15 million-plus 15% of the gross but it was said that he gave over $80 million to the special effects makeup artists and basically everybody who worked as hard as he did. As an executive said:
"He felt that they were the ones who made the movie and that they should participate."
The Matrix franchise earned him $140 million in total. Reports say that Keanu gave away 1 million dollars to each member of the special effects and costume team.
He donated Harley Davidson Motorcycles to his stunt team 
As Keanu explained to Seattle Post-Intelligencer:
"I just wanted… to give a bigger thank-you to all these guys who helped me make this, I think, one of the great movie fights in the history of cinema."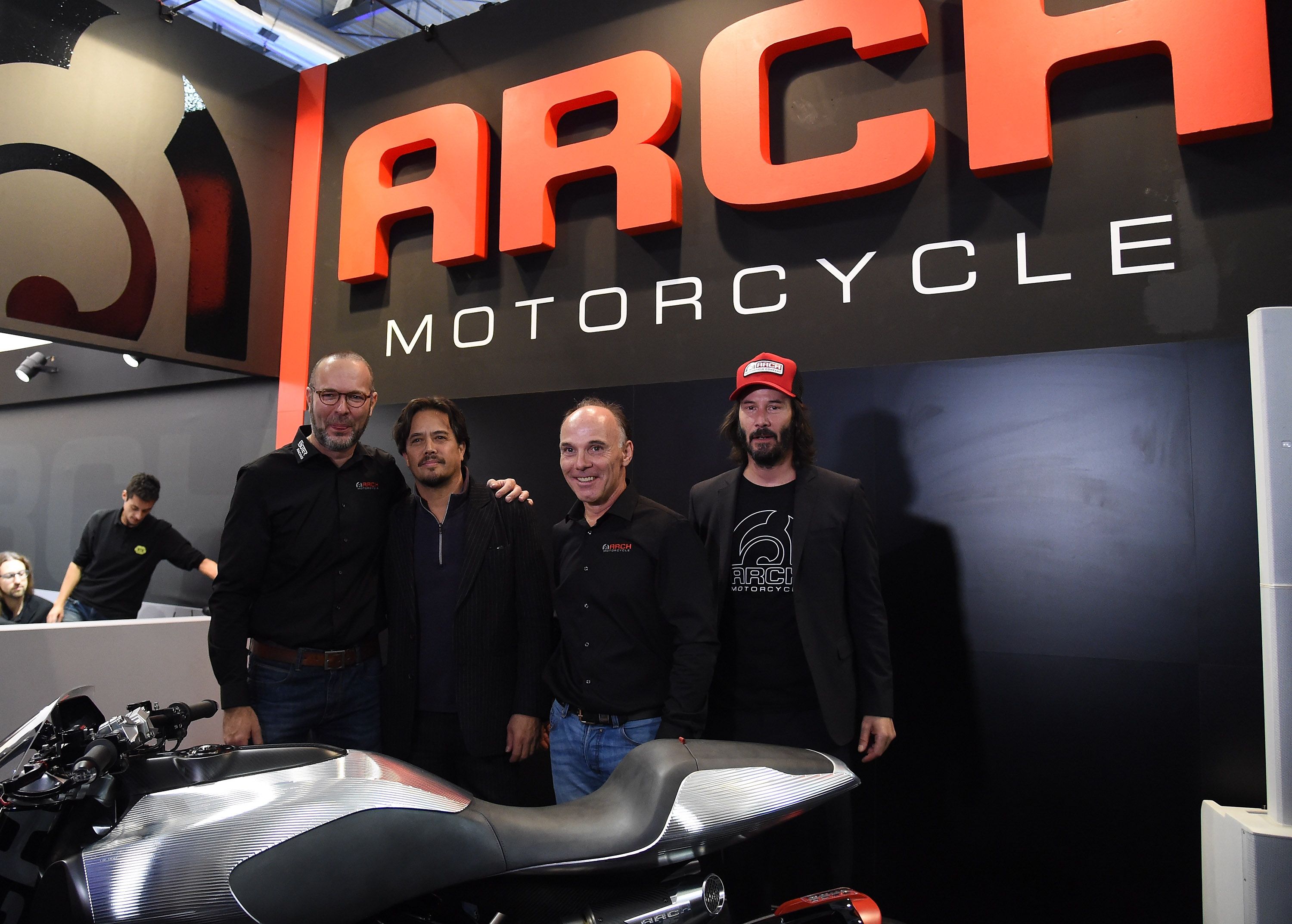 ---
Can you believe that he really gave away that much money so easily? I know you are wondering if there's a limit to his generosity? I have no idea! One man went on Reddit to tell a story of how Reeves helped out his friend, who was working on set. Keanu overhead him speaking about his family problems and gave him a $20,000 Christmas bonus check.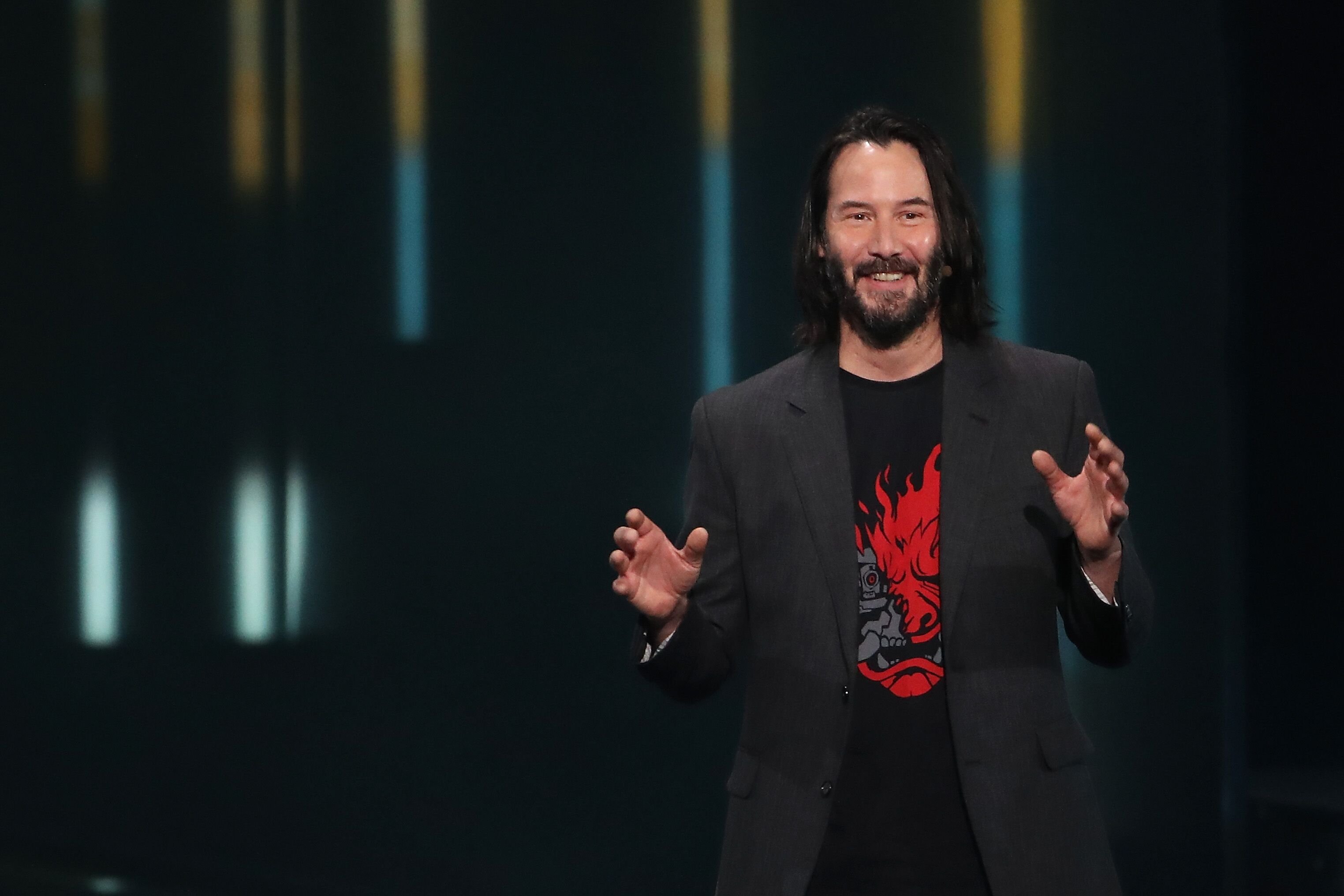 ---
The source on Reddit also mentioned that he is one of the nicest people in Hollywood, who actually wanted to know the names of the people he was working with. It's said that Keanu frequently bought lunch for the entire film crew. We bet they were more than happy to work on the film. Is that the key to its success? In 2003, Hello! Magazine posted an interview with Keanu, saying :
"Money is the last thing I think about".
And if some other celeb said that, you'd probably think it's just a classic publicity stunt. But it's not - because there's more! 
He took a pay cut to work with Al Pacino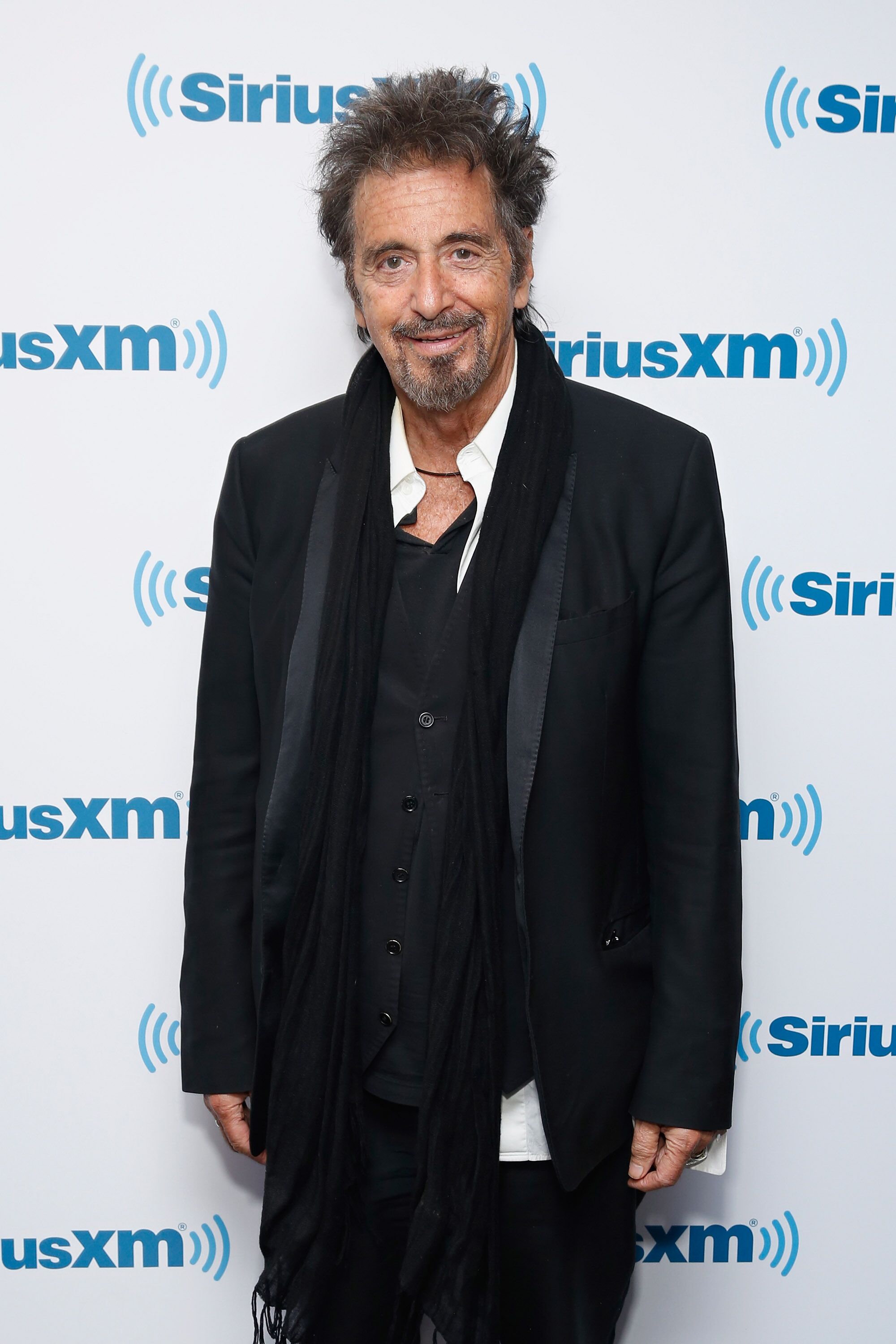 ---
Turns out, way before his massive success with the Matrix, when he was cast for "The Devil's Advocate" in 1997, Keanu agreed to a several million dollar pay cut so that the company could afford to cast Al Pacino. He got paid $8 million dollars for his role as lawyer Kevin Lomax. The same thing happened with Gene Hackman for the 2000's "The Replacement".
Surprisingly, Reeves was very enthusiastic about it, saying to the New York Times:
"I got to have some really great acting experiences this past year, like working with Mr. Hackman."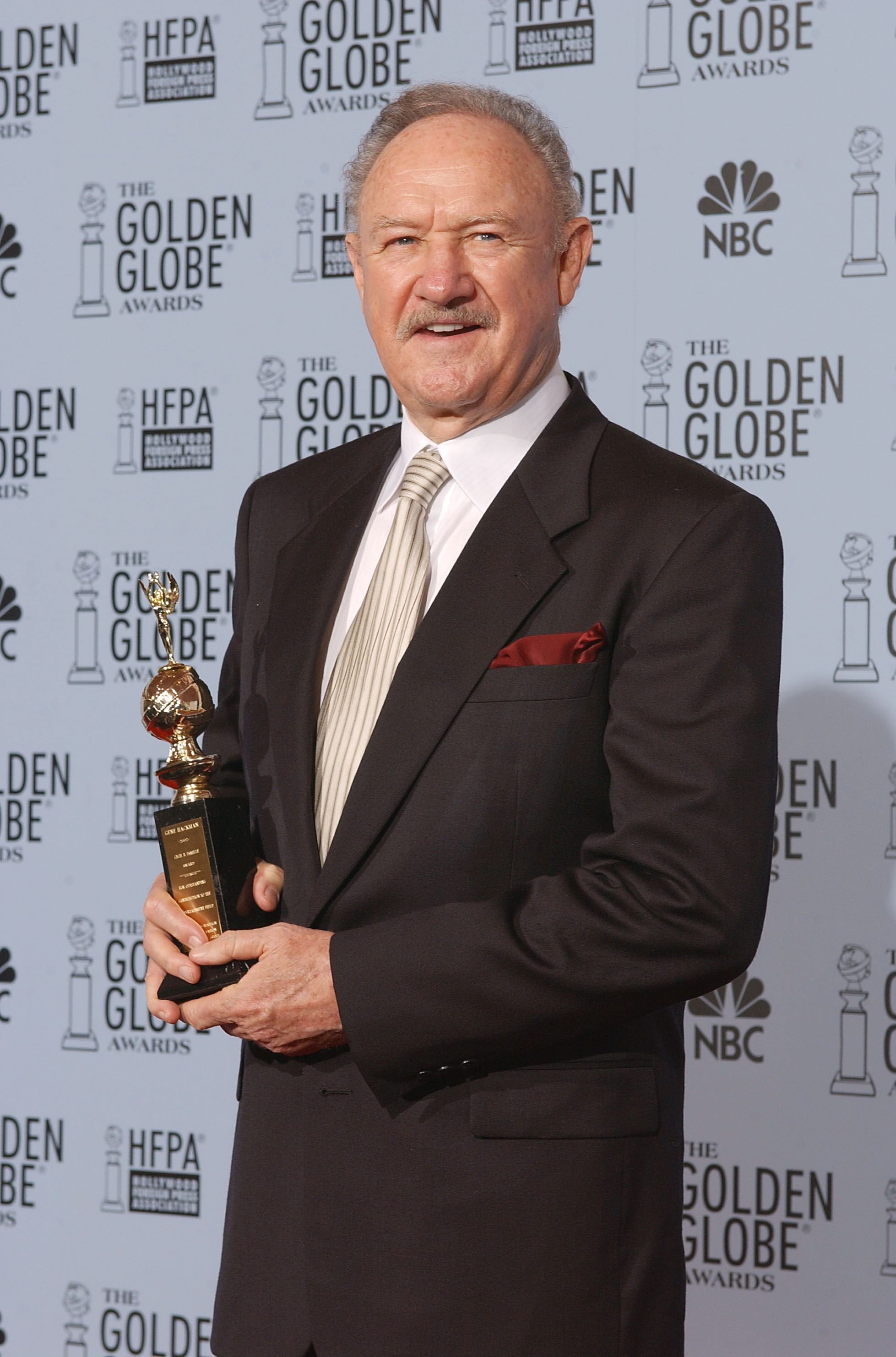 ---
He turned down the Speed Sequel 
He knows how Hollywood works and just does what needs to be done. And Keanu really means it when he says money is not important to him. Can you believe that he turned down $11 million dollars for the " Speed" sequel and, what's more shocking, an opportunity to star in "Heat" alongside Robert DeNiro and Al Pacino in favor of a small production of Hamlet at the small Manitoba Theatre Center in Winnipeg in his native Canada? That's a truly impressive dedication to the craft and to people, not to money.
For his role in sci-fi thriller Johnny Mnemonic with a computer-chip installed in his brain, Keanu earned 2 million dollars back in 1995. By the way, the events in the movie were set in 2021. Do you think we can expect an announcement of the sequel soon? Reeves' career kept progressing: he starred alongside Diane Keaton and Jack Nicholson in 2003 comedy Something's Gotta Give.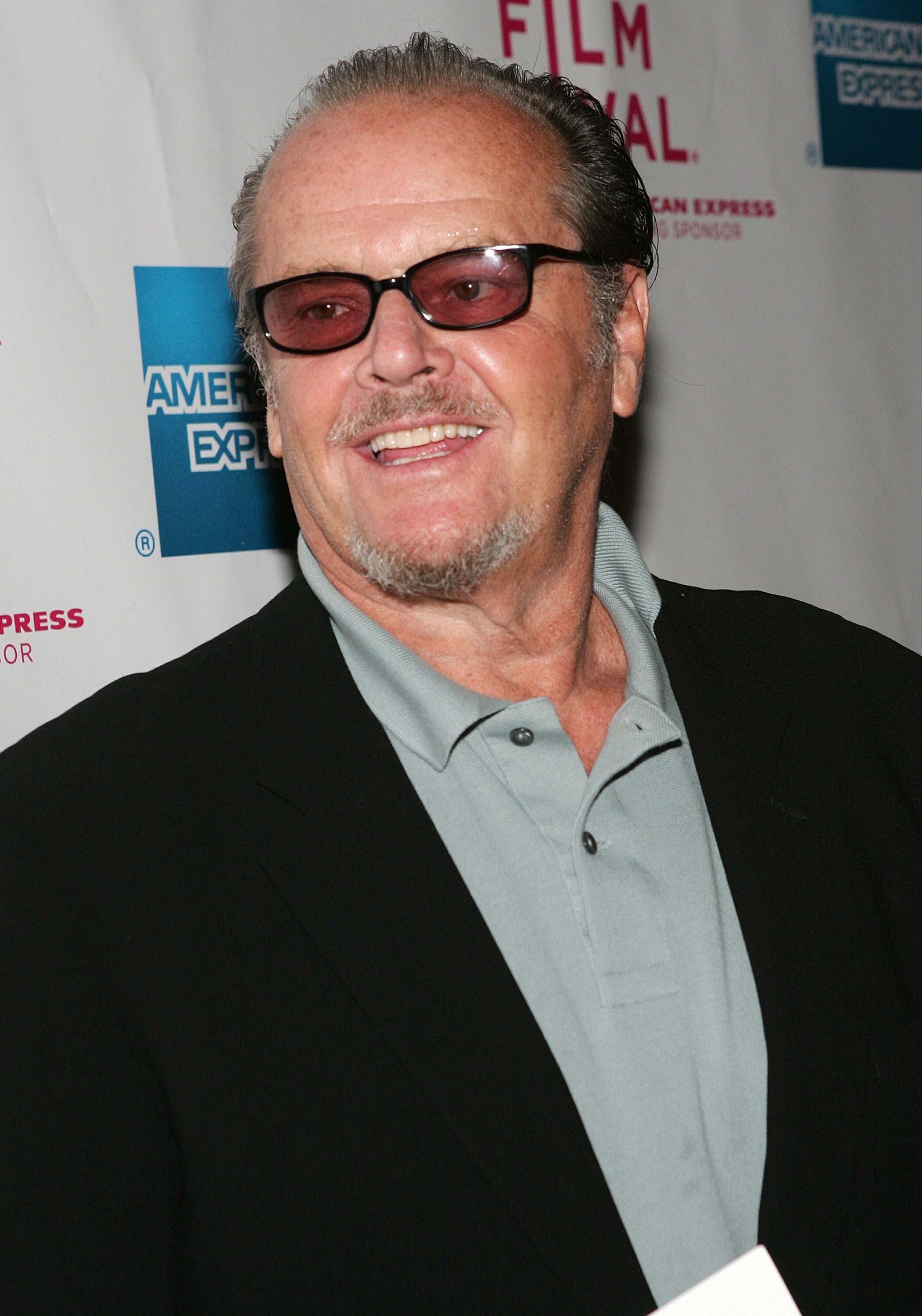 ---
He loved the stunts in John Wick 
By 2014 Keanu made his way back to action hero movies when he brought John Wick to the big screen. The movie earned $88 million in the worldwide box office. There's no need to remind you about its success since you've definitely heard about the third installment that came out this year and I'm sure it won't surprise you to hear that they are already working on a fourth segment of the franchise.
---
Chapter 3 had this crazy motorcycle scene for which we love John Wick so much. Interestingly, it wasn't so hard for Keanu to perform in that scene. He is a huge motorcycle fan, rider, expert and even manufacturer. Reeves was lucky to ride motorcycles in the 1996 film "Chain Reaction" and "My Own Private Idaho" in 1991. He now owns the exact motorcycle that was used for " Matrix Reloaded", a green 2003 Ducati 998. So yes besides donating money, Keanu invests some money too.
Keanu had a Harley Davidson motorcycle in his collection that he wanted to personalize. His friends introduced him to Gard Hollinger. Keanu was so impressed by the work that he proposed to him that they should start their own motorcycle manufacturing company - ARCH motorcycles. It took them 3 years to go from a prototype to building their first model.
---
The ARCH company produces high-end handbuilt, rare and beautifully designed bikes. The flagship model is the KRGT-1 - "The Keanu Reeves GT, model 1" that costs $78, 000 dollars. Keanu and Gard are very passionate about their work. They use the best materials to produce the best design, combining classic handwork with super modern manufacturing techniques. They even use virtual reality to help them visualize the bike before they actually start making it.
The company has been operational for 8 years now but he credits it with not only making amazing machines, but also making the passionate rider's dreams come true.
His company sponsored a teen motorcycle rider
Reeves' company became sponsors for 13-year old Damian Jigalov, who placed an impressive fifth in one of his first races. The kid even posted a sweet thank you message on his Facebook page.
---
So besides his small business, Keanu does a lot of charity work. You've definitely heard about his anti-cancer campaign but you probably didn't know about his donations to SCORE - Spinal Cord Opportunities for Rehabilitation Endowment. The charity was founded after a hockey player Sean Gios had a serious spinal cord injury during a game. In 2003 Keanu, alongside to some other celebs and NHL stars gathered for a celebrity hockey game to benefit the fund.
As Keanu said:
"It helps them with what can be extremely expensive medicals costs. So we're hoping to raise money for a great cause. And we get to get out on the ice with the NHL guys.And hopefully I'll be able to stop a few pucks."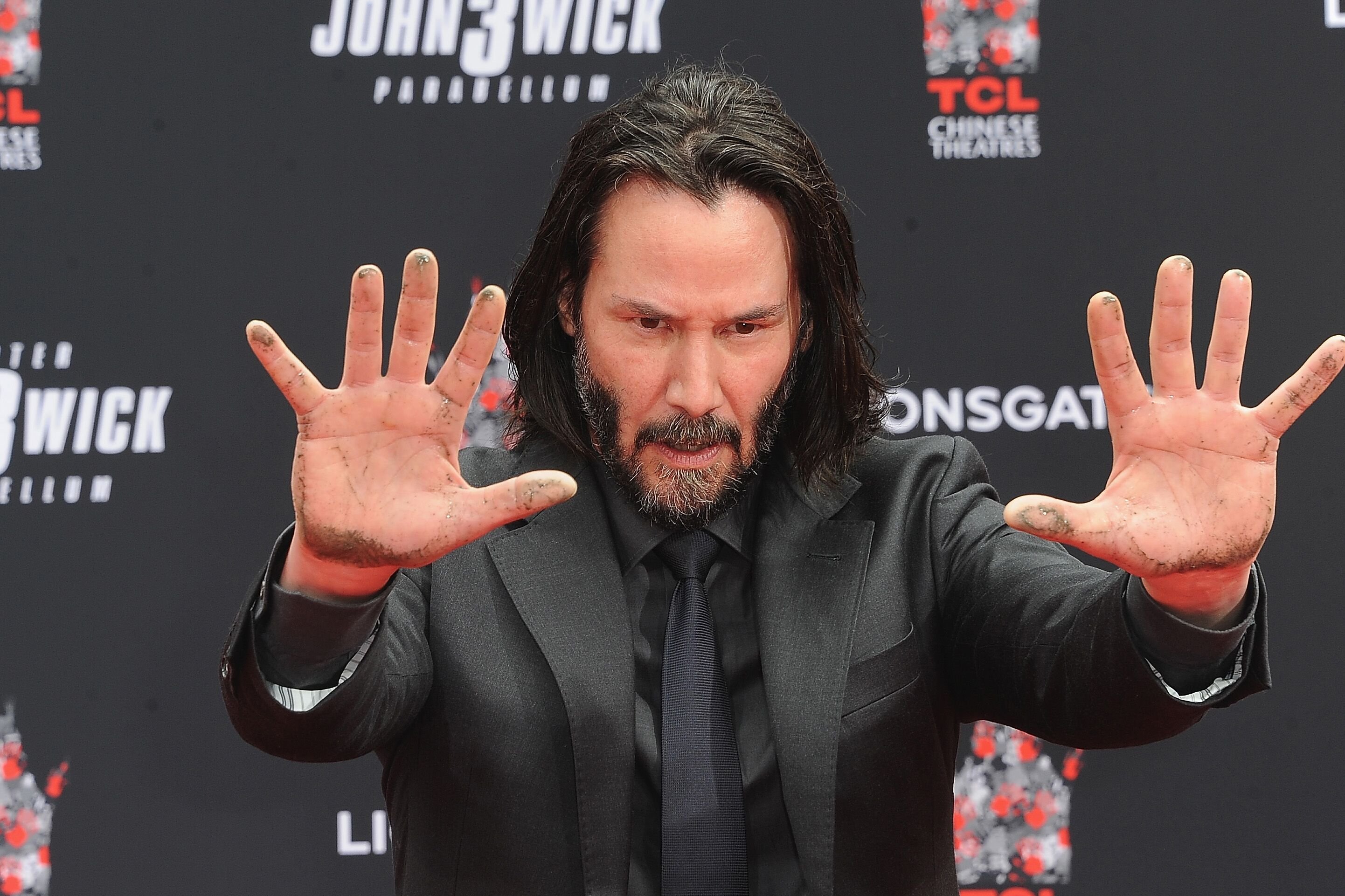 ---
Keanu supports more than 13 charity organizations, including PETA and CoachArt, that provides free personal classes in arts and athletics for kids and adolescents with chronic and life-threatening diseases. In 2008 Reeves headed up the Stand Up to Cancer telethon to gather money for cancer research. Reeves used his influence and fame to encourage his fans to become callers and purchase phones.