The Cast of The Big Bang Theory Before They Were Famous
We're still reeling over the fact that we won't get to see Sheldon be his quirky self in a new episode of the Big Bang Theory. Or get to see Bernadette and Leonard's unconventional relationship again. To deal with our sadness - we decided to take a trip down memory lane and find out what the Big Bang Theory cast members were like before the show. 
Who pierced his own ear when he was only 10? Who studied Business Administration at university? And who had their first kiss on the set of a sitcom?
Kaley Cuoco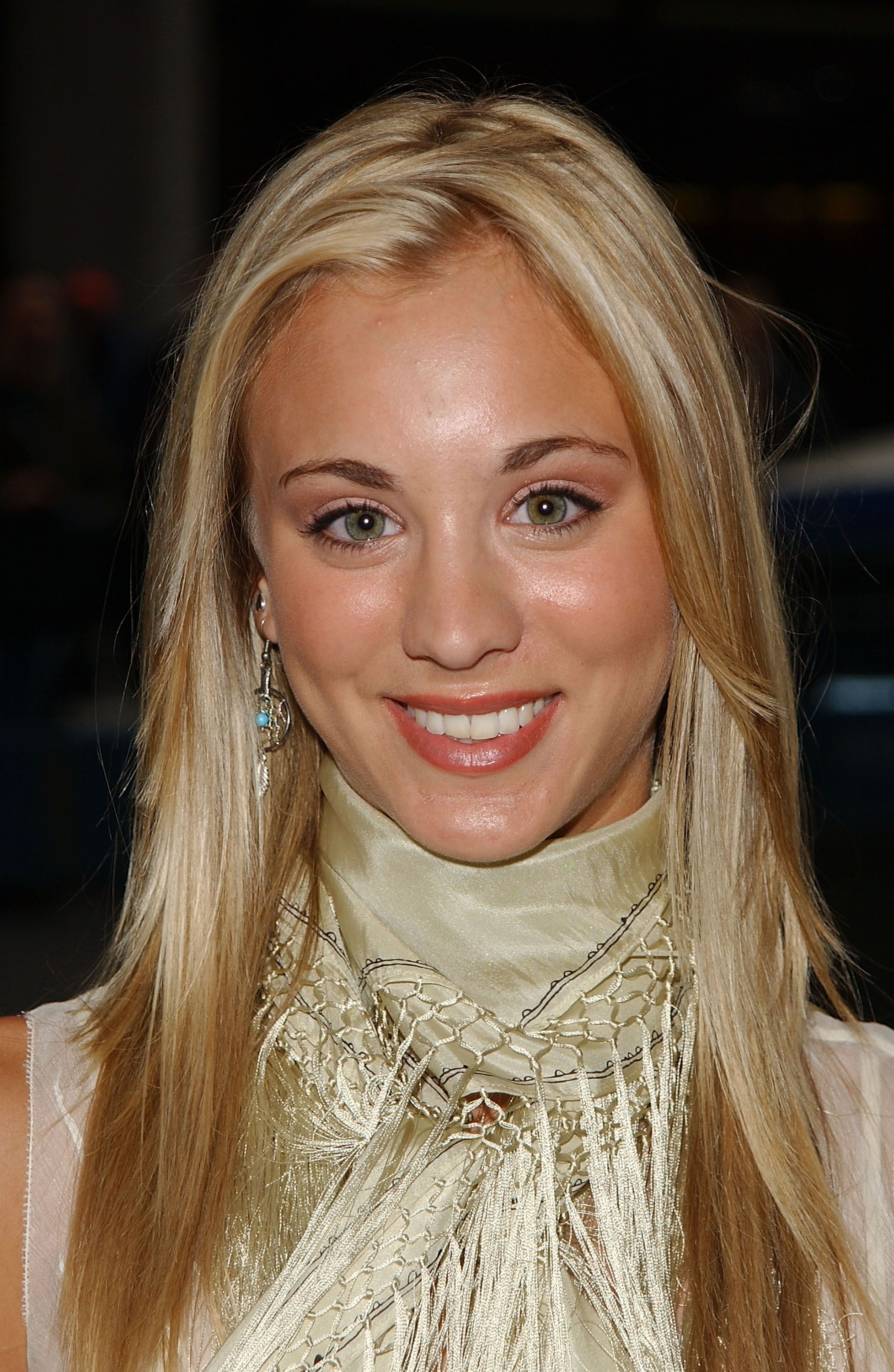 ---
Before becoming the all-favorite Penny in The Big Bang Theory, Kaley Cuoco had a few other roles, did a lot of sports, and, well, was just an awesome home-schooled California kid.
"I had such a normal and amazing childhood," Cuoco once shared. "I've been so lucky. My parents are cool and normal. They don't talk about the business and I still have stuff to do at their house."
As a child, she was a regionally ranked amateur tennis player and she could definitely go pro because she started training at the tender age of 3!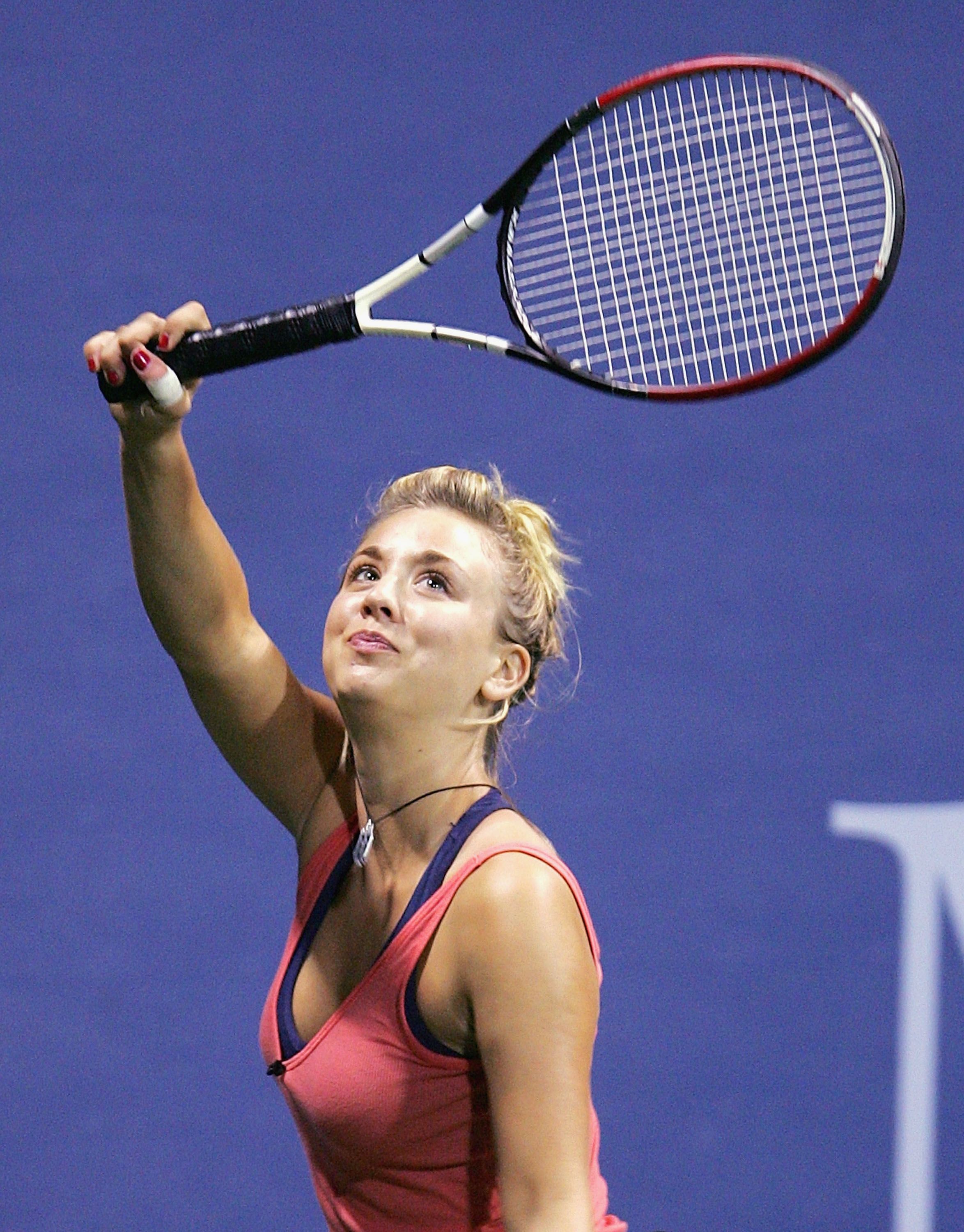 ---
But it looks like acting took over and she quit playing tennis when she turned 16. Kaley took quite a few acting jobs during her childhood. As early as 5 years old, Cuoco began taking modeling roles. Everything began with commercials like ones for Oscar Mayer hot dogs and Barbie dolls. Oh, Kaley, you're our Barbie girl!
---
Later she had a few small roles in a number of TV shows, and even played the younger version of Ellen Degeneres in the titular ABC series! Her breakthrough on TV was, of course, 8 Simple Rules, a sitcom where she took part in three seasons! And then, little by little, Cuoco approached the role of taking orders at the Cheesecake Factory and handling a whole gang of nerds!
Johnny Galecki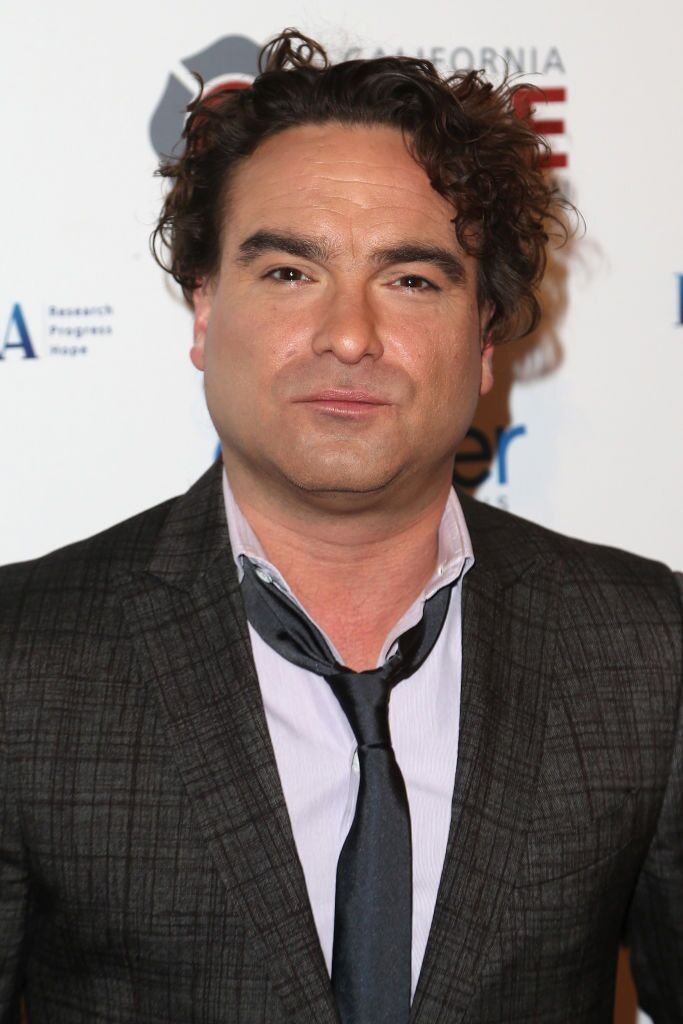 ---
Can you believe that Johnny Galecki considered himself so adult and independent at 10 years old that he decided to pierce his own ear using a safety pin and an ice cube?! What a young rebel he was! It's safe to say that Johnny has the most extensive filmography among his Big Bang Theory co-stars. From a very early age, he had a passion for acting, so he knew what he was doing right away and at 12 years old, he had already become a professional actor.
Even though you might not realize it, Galecki actually was on our screens for over three decades. He played not-so-big roles in famous movies such as I Know What You Did Last Summer, Bounce, Vanilla Sky, and Hancock. But it was television that finally brought Johnny to the forefront. He had a guest role in a TV show, where his future Big Bang Theory colleague starred, but we'll get back to that later.
---
Then he took part in the ABC sitcom Roseanne, where he played the significant other of the main character's daughter. After Roseanne ended in 1997, Johnny unexpectedly found himself jobless because he was "old news", so to say.
"A lot of those doors weren't open anymore. I didn't work for almost three years, I think," he told Fast Company. "I started to think, well, maybe I was a child actor." 
---
He was surprisingly okay with that and began considering other jobs, such as being a bathroom designer. He even kind of settled into that new life of his. But then, things changed – he landed the role of Leonard Hofstadter, where he starred alongside Sara Gilbert, his friend, and on-screen wife from Roseanne, used his real-life cello-playing skills, and finally became famous.
Melissa Rauch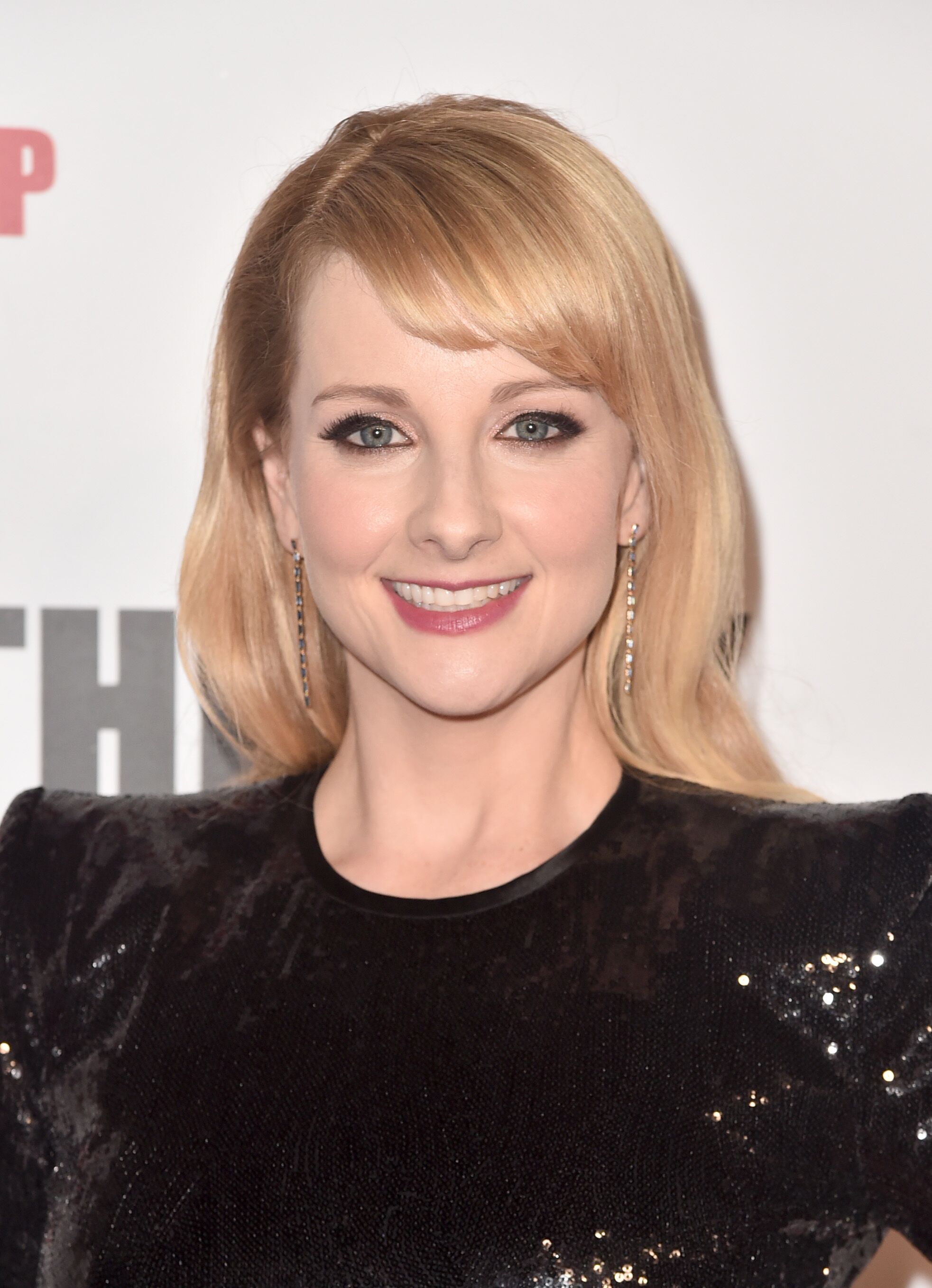 Listening to Melissa Rauch speak in real life can feel a bit creepy. After all, you see the familiar face but her real voice is SO different! As a child, Melissa also knew that she wanted to become an actress. When she was in high school, the theater became an important part of her life. Rauch recalled that time in one of her interviews:
"I knew from a young age that I wanted to perform. I went to an arts camp called Brookdale Arts Camp, in New Jersey, from the time I was 6, and then I was a counselor there through high school."
---
Melissa had a few minor roles before landing her breakthrough part and, to support herself, she had to wait tables at a couple of bars and restaurants, just like Bernadette and Penny did on the show. When the aspiring actress applied for the role in The Big Bang Theory in season 3, she had already been a massive fan, but she never realized that her seemingly small character would turn into a regular.
"I still pinch myself on a daily basis," Rauch once confessed.
Now that the show's over and she doesn't have to bring out her squeaky voice again, she must be missing Bernadette. 
Simon Helberg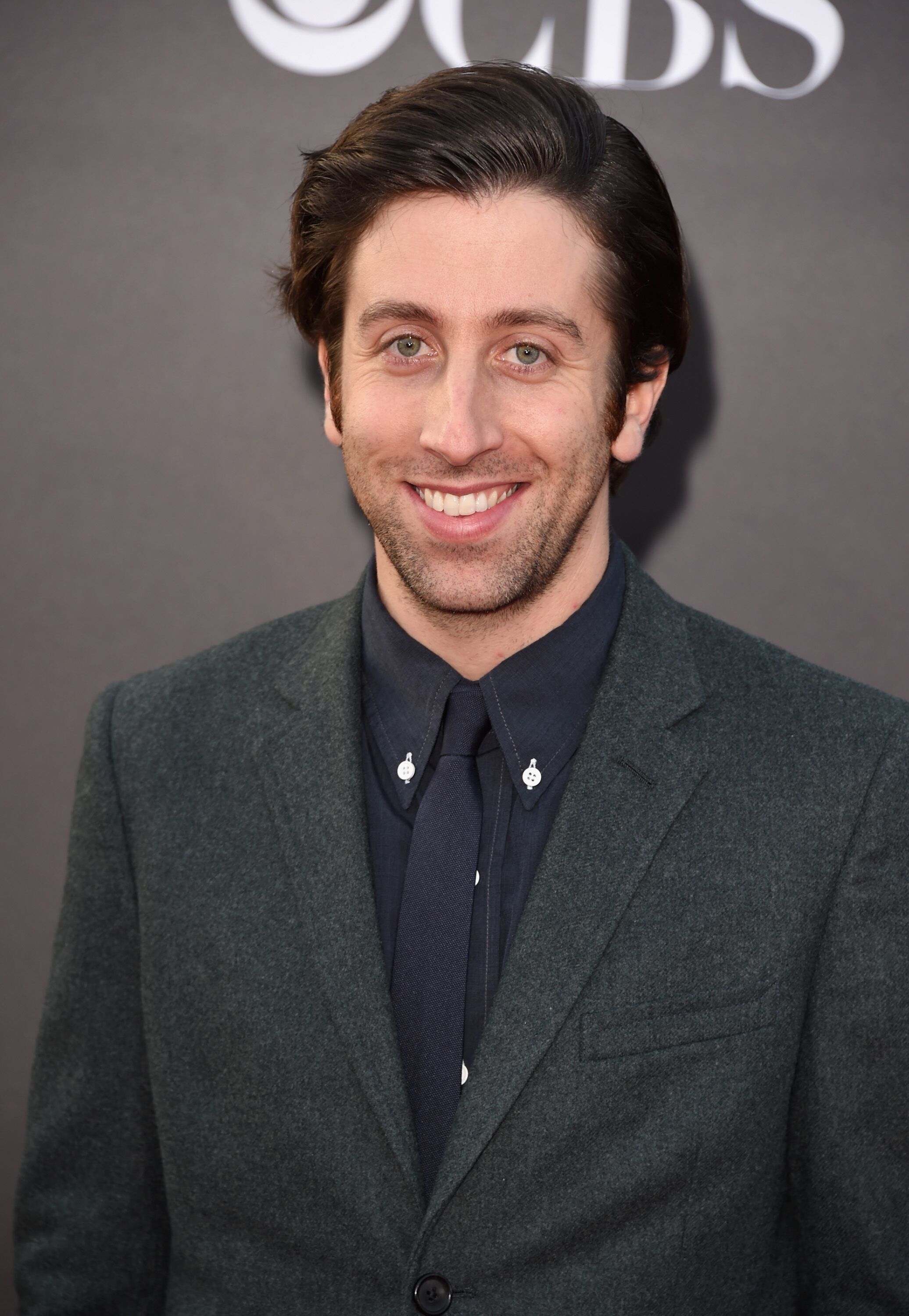 ---
Did you know that just like Howard, he was raised Jewish? Talk about a coincidence, right? Helberg comes from an acting family - his father Sandy Helberg appeared in a few TV shows in minor roles and his mother was a casting director. So it's no wonder that he was into acting from an early age.
After graduating from high school, Simon enrolled in New York's prestigious Tisch School of Arts and began acting in movies when he was a teen. He had a few minor but memorable roles. You could see him in A Cinderella Story, acting alongside Hilary Duff and Chad Michael Murray. Looks like this role was preparation for becoming Howard Wolowitz because he played a creepy guy who was obsessed with dating the main heroine.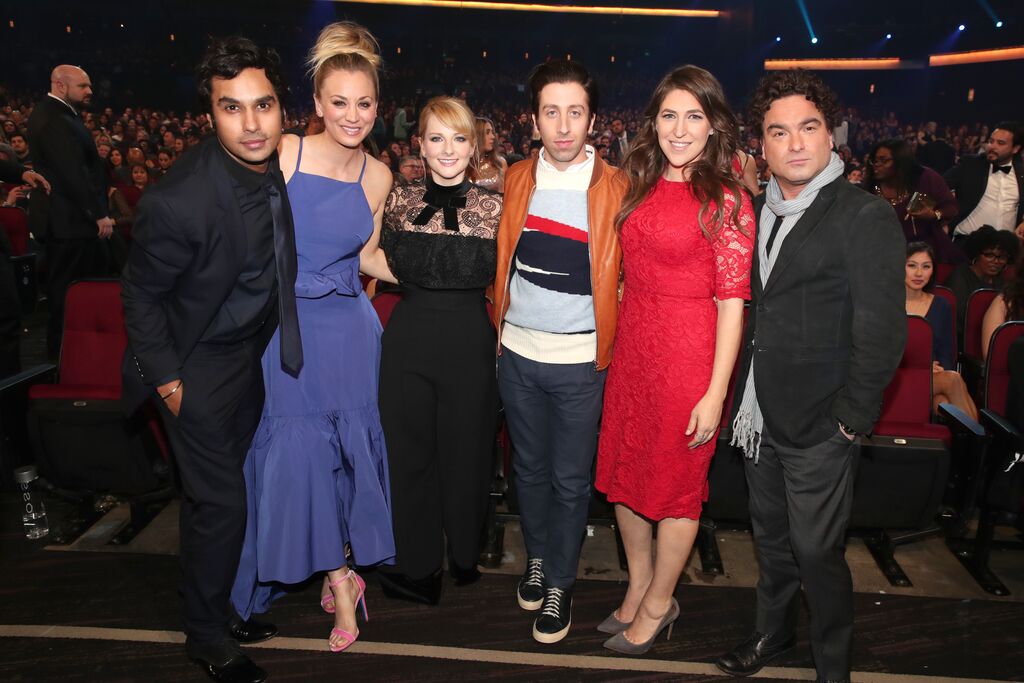 ---
Besides, he also played in the Friends spinoff Joey along with Matt LeBlanc and in Studio 60 with Matthew Perry. But… initially, Helberg had a different plan for his career. In fact, Simon saw a more musical future for himself. When he was asked what kind of musical career he'd like to have if he didn't become a famous actor, he quickly replied:
"Boy band. I grew out a ducktail. I didn't know how to do anything, but I had a ducktail. So I was camera-ready."
We must say that his dream did come true a little bit on The Big Bang Theory because he had a boy band with Raj for a short time! We bet he enjoyed it!
Kunal Nayyar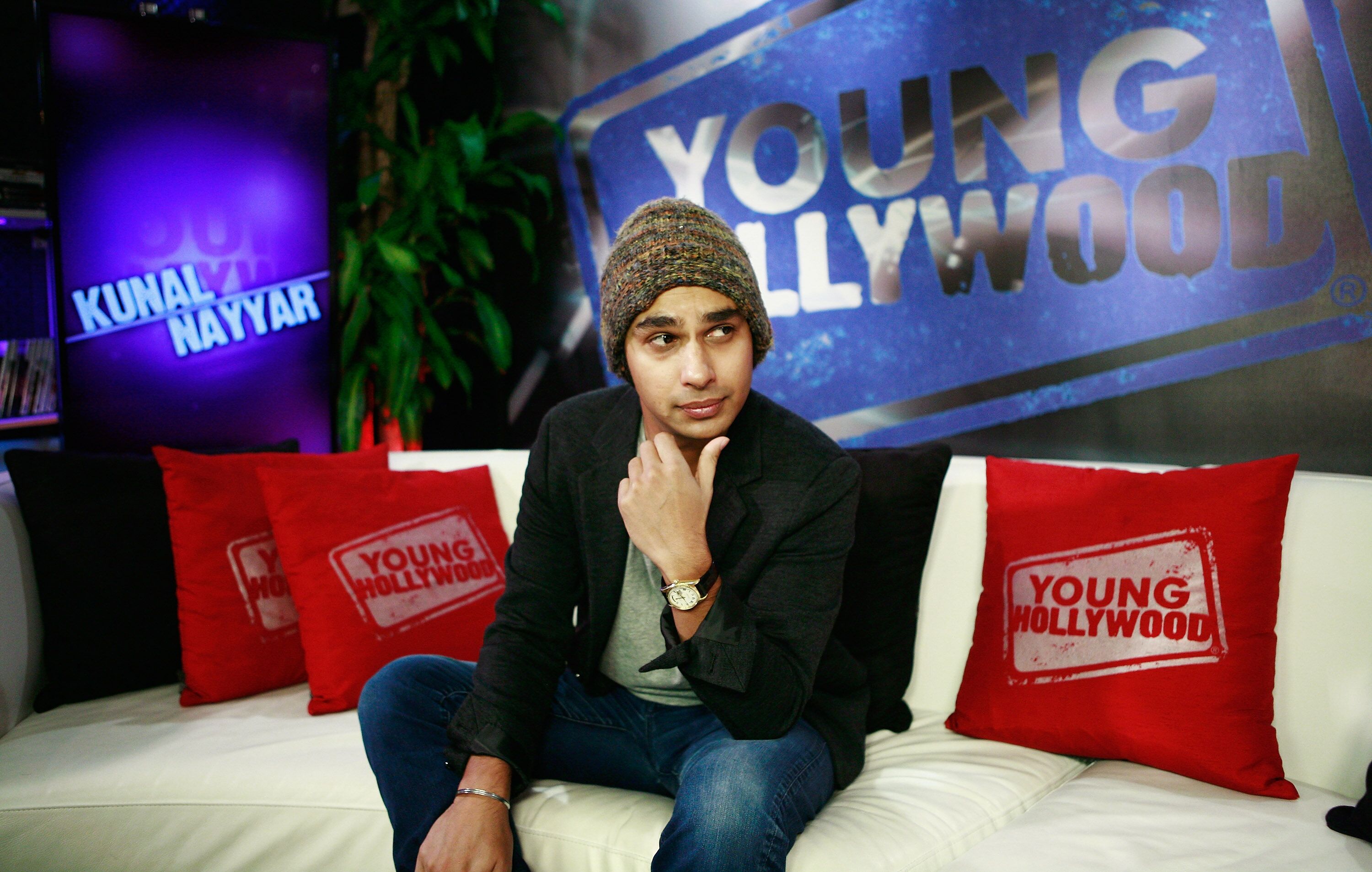 ---
Speaking of Raj… Kunal Nayyar almost had a completely different job. He studied at the University of Portland in Oregon and his major was – are you ready? – business administration! But it looks like he didn't really want to become a financial guy because along with studying at the university, he began taking acting classes and taking part in plays.
"I got into acting because I was lonely," Nayyar once shared. "I wanted to do something where people were forced to interact with me."
---
Kunal's way into stardom began with TV ads and plays. Then, after his guest appearance in the fourth season of NCIS, Nayyar's agent persuaded him to audition for a part in the upcoming TV series about scientists. We all know what series I'm talking about and we also know that the audition was successful. He got the role of Raj, who changed so much from season 1 to the series finale!
---
Kunal's life has been really interesting so far, so the actor once revealed that he'd been thinking of writing a memoir!
"I've cleaned toilets in Portland, been held up for 76 cents in Philadelphia, and my first acting job on TV was playing a terrorist," Nayyar disclosed to Hollywood Reporter. "Also my father thinks he's James Bond and I once played a Star Wars board game for 36 straight hours. Then I married Miss India. So, why not write a book? It's the logical next step."
We're sure everyone would like to read this book, right?
Kevin Sussman 
---
Although Stuart was a recurring character in most of the seasons, fans still loved him as much as the main cast, so we certainly can't leave him out! Kevin Sussman grew up in New York and studied acting at the American Academy of Dramatic Arts. His most memorable role before The Big Bang Theory was Walter in the American adaptation of Ugly Betty. Interestingly, before the fame, he worked in a comic book store! 
When he came to an audition for The Big Bang Theory, he wanted to play a lead role in the series, but the show creators quickly realized that he'd be a perfect Stuart. We couldn't agree more and we're happy that he became a bit more than an extra by the end of the show!
Mayim Bialik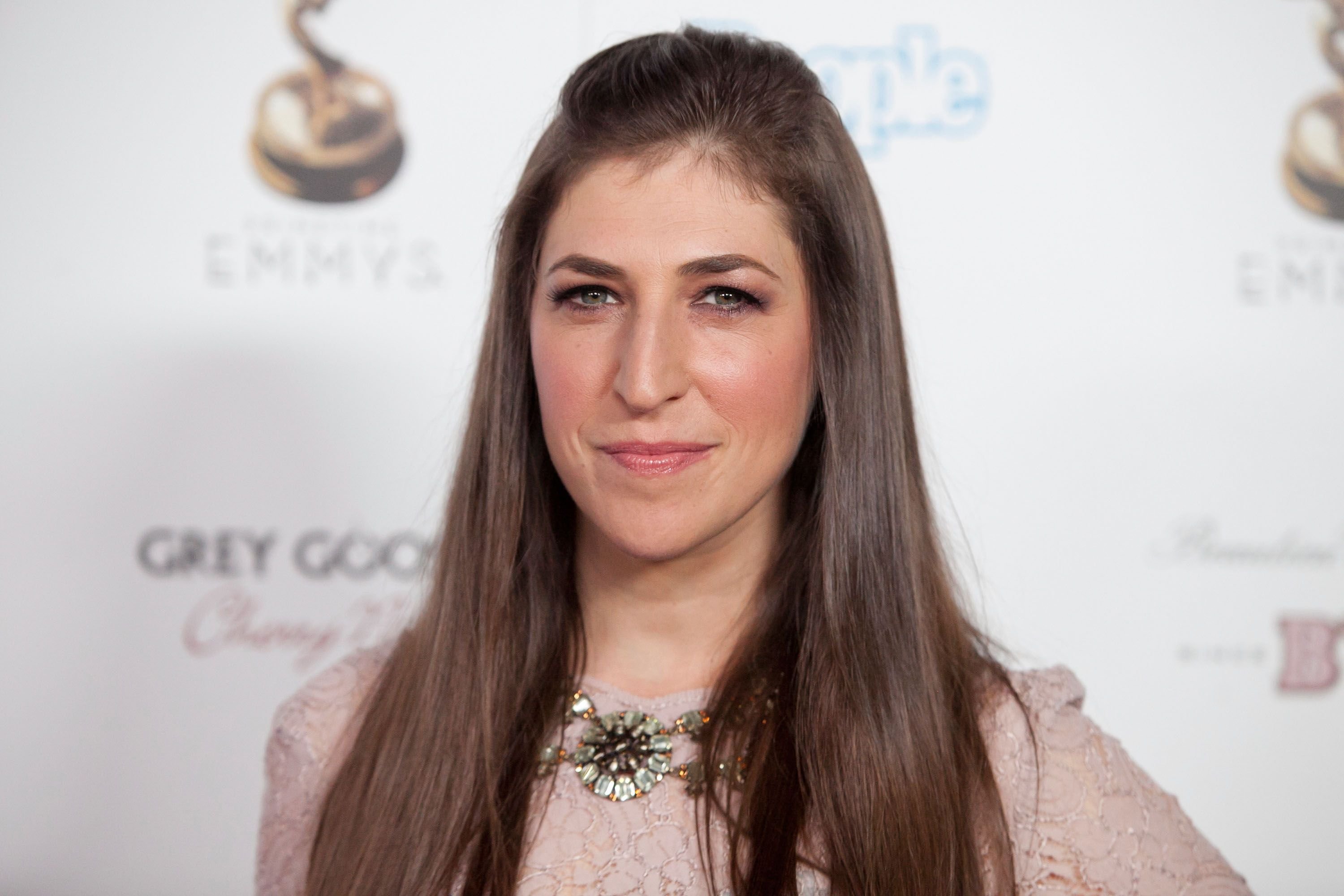 ---
Before Mayim Bialik became an actress, she had quite a tough childhood.
"I cried a lot and felt left out of many things my whole life, and I still feel that way as an adult sometimes," she shared in her book, Girling Up: How to Be Strong, Smart and Spectacular.
She didn't have a lot of friends and she had her first boyfriend only at 17 because she never believed in short-term relationships. But, despite all the troubles, Mayim still pursued an acting career.
---
She appeared as a younger version of Bette Midler in the movie Beaches and then she had her breakthrough role in the sitcom Blossom. Right there, she met her future Big Bang Theory colleague Johnny Galecki for the first time and… the two of them had a kissing scene! Interestingly, as the actors later revealed on Conan O'Brien show, it was the first on-screen kiss for both of them and Bialik also confessed that it was her first real-life kiss, too!
---
After Blossom, Mayim decided to take a break from acting and went on to receive a Ph.D. in neuroscience at UCLA.
"I loved going to UCLA and doing something that was very challenging academically. I loved doing research with adolescents with special needs—that was seven years of my life. It was exciting to get my Ph.D.," the star shared in an interview with Neil DeGrasse Tyson.
---
But why did she even decide to come back to acting if she loved science so much? The answer is simple – Bialik was running out of health insurance and decided to take a couple of acting jobs just to renew it. Little did she know that the small role she auditioned for would turn into something so huge! We LOVED Mayim's portrayal of Amy and we were thrilled to finally see her makeover in the final episodes!
Jim Parsons 
Although Jim Parsons's portrayal as the genius scientists was so awesome, he's actually quite different from Sheldon Cooper. As a child, he wasn't smart beyond his years.
"I was mediocre, and I didn't befuddle my parents," the actor shared in an interview. "That came much later with my sexuality."
---
Jim's first passion in life was music. He couldn't live even a day without playing the piano and he can still play it really well. From an early age, Parsons knew that he wanted to become an actor and he pursued his goal very eagerly. He took part in a number of plays and, as he was growing up, he also auditioned for a number of new TV shows and movies.
Nothing seemed to work out because either he'd only receive small roles, or his TV shows would get canceled before the pilot was even aired. But one day, Parsons decided to audition for the role of Sheldon Cooper and he… nailed it from the very beginning! As Chuck Lorre recalled in an interview with Toronto Star: 
"He nailed it so much, I had to ask him to come back and do it again, because I wasn't sure if he had simply gotten lucky."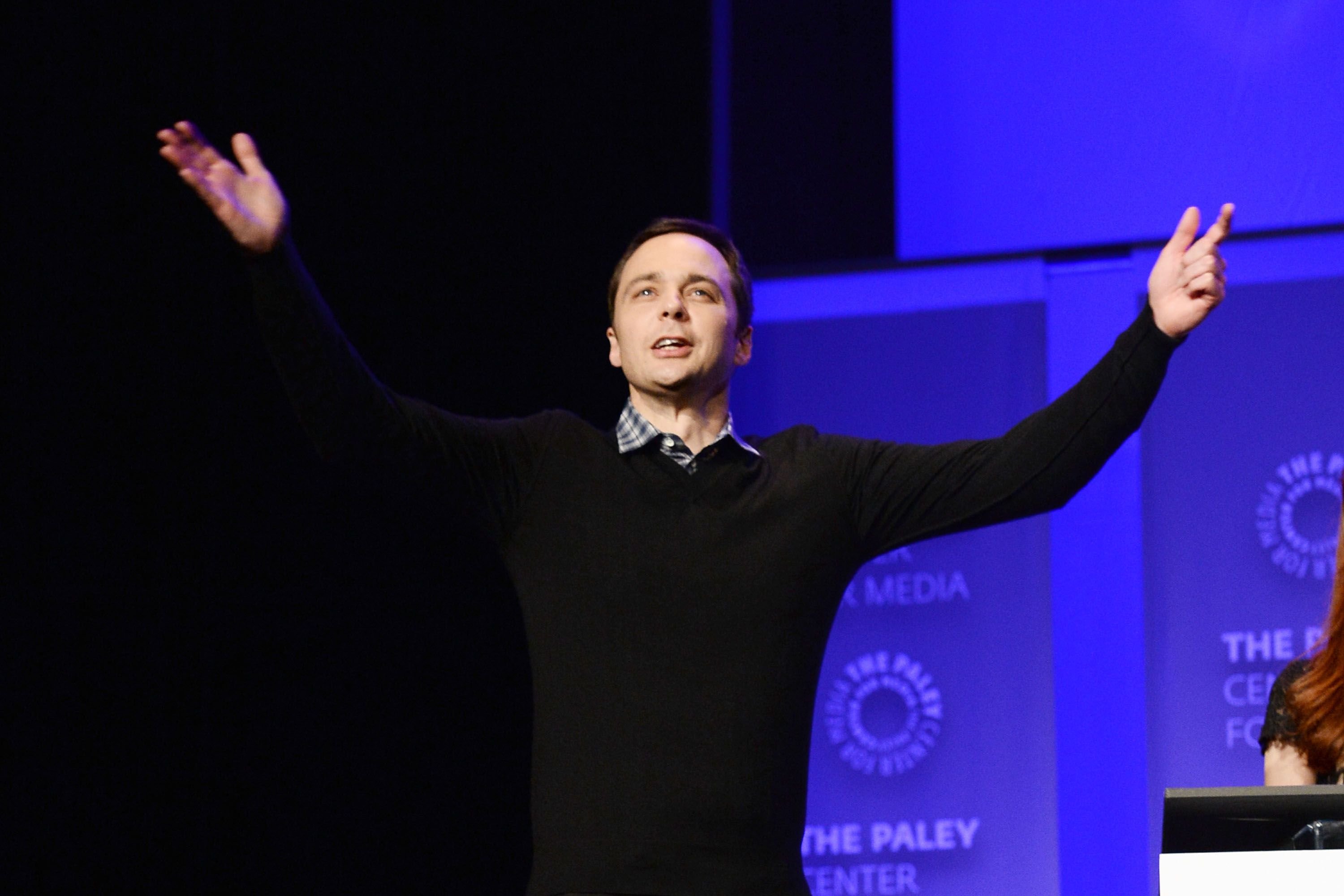 ---
Everyone who saw Jim in the role of Sheldon knew right away that he was perfect and they didn't have to look for anyone else. Well, we couldn't agree more because no one else could play an awkward scientist and show his personal growth better than Jim!