Brendan Fraser: Hollywood Outcast
Why did Brendan Fraser suddenly disappear from movies and media? And does a Reddit campaign have anything to do with his comeback? If you were a fan of Airheads, George of the Jungle and, of course, The Mummy, let's find out what happened to the star of these movies - the 90's heartthrob, Brendan Fraser.
Early career
It feels like Brendan Fraser's early career was something aspiring Hollywood actors can only dream of. This virtual unknown with only a couple of bit parts to his name seemed to come out of nowhere, his fame and popularity exploding with as much energy and excitement as the star himself. 
But looking back now, it's not hard to see why he landed so many memorable roles. Fraser's handsome and boyish charm, along with a rare combination of classically good looks and great comedic timing made him the obvious choice for directors looking for a "fish-out-of-water" character.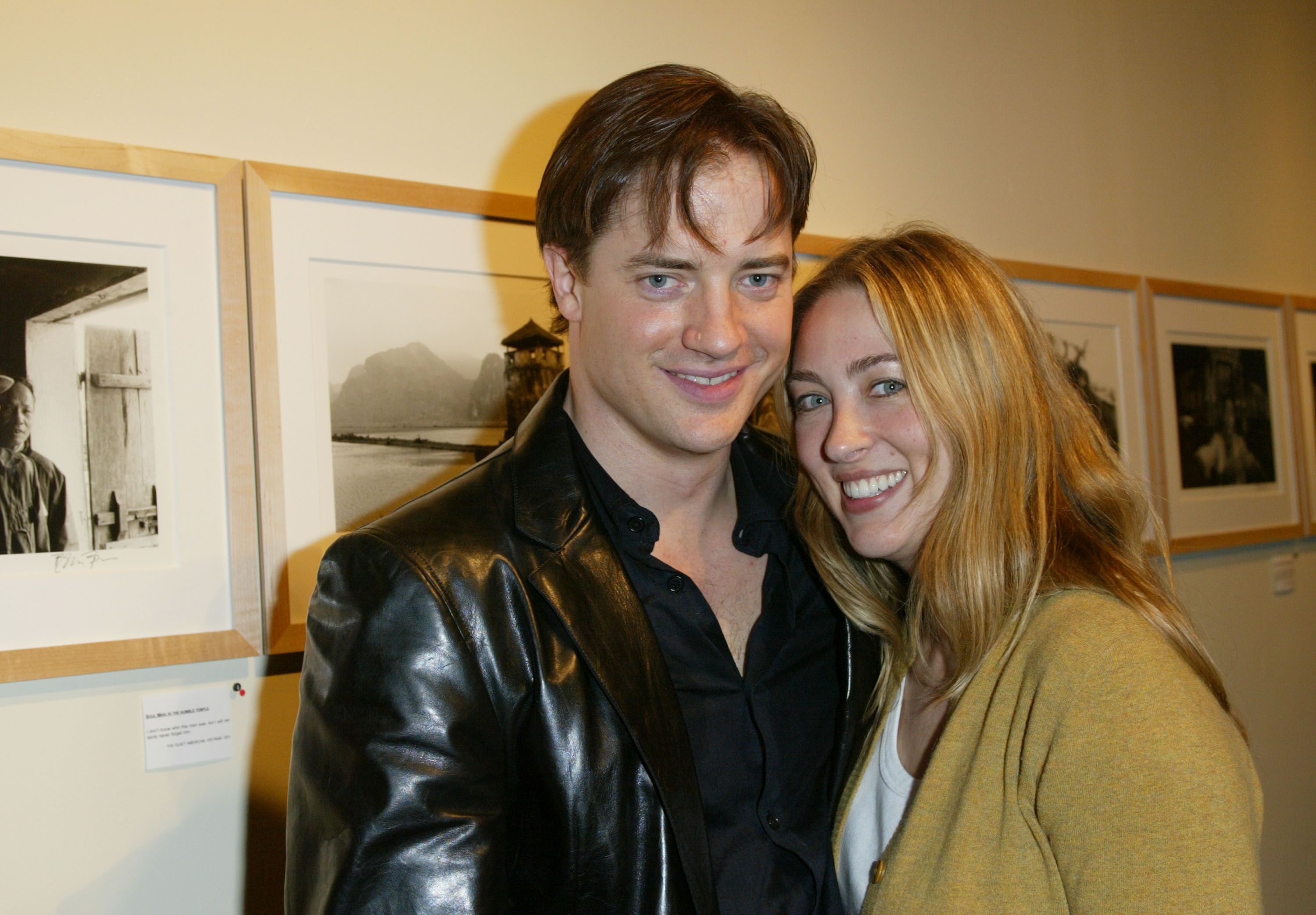 While he could also handle dignified roles and go toe to toe with acting legends like Ian McKellen, in Gods and Monsters, and The Quiet American opposite Michael Caine, it was a run of goofy hits like Encino Man, Blast from the Past, George of the Jungle that made Brendan a welcome presence on the silver screen.
Back in the 90's Fraser's star was on the rise. Couple this with his willingness to perform his own stunts and you had a bankable star with mass appeal. It's no wonder he was chosen for the role of adventurer Rick O'Connell in 1999's The Mummy, a role written for bigger stars like Tom Cruise, Brad Pitt and  Ben Affleck who all passed it up. 
Still, Fraser made this landmark role his own, a part that would have made a young Harrison Ford jealous… and it's one which saw Brendan taking about as much punishment as Indiana Jones in the process.
Back problems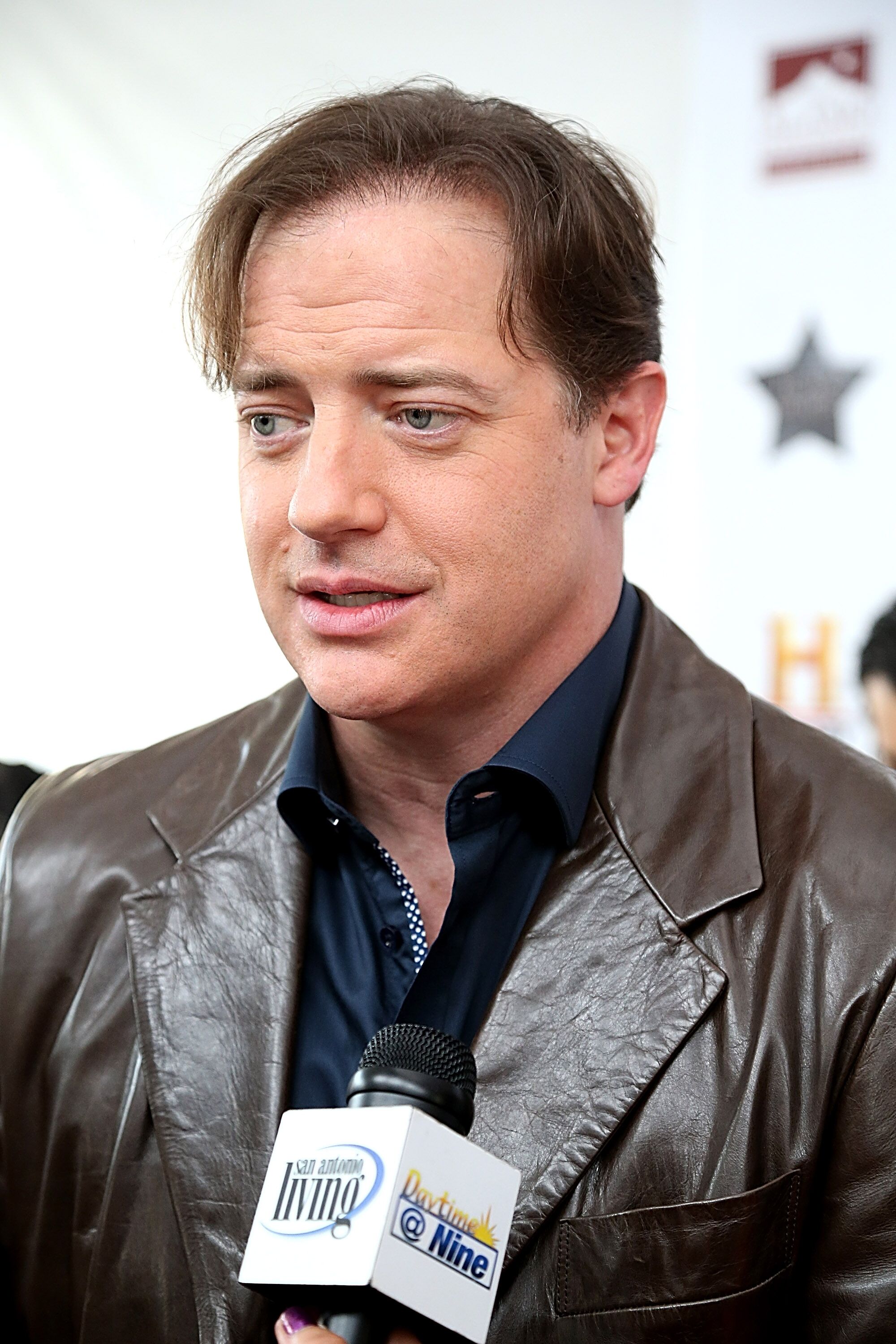 On and on, Fraser threw himself quite literally into his work. Ironically for the star of 2003's Looney Tunes: Back In Action, Fraser couldn't bounce back from pratfalls and painful stunts as easily as a cartoon. But Brendan was desperate to please directors, and even more eager to prove himself to the public. And as the films made less and less money, Fraser ramped up the stunts more and more.
Looking back on everything in an interview with GQ, Fraser admitted:
"I believe I probably was trying too hard, in a way that's destructive [...] By the time I did the third Mummy picture in China I was put together with tape and ice — just, like, really nerdy and fetishy about ice packs. Screw-cap ice packs and downhill-mountain-biking pads, 'cause they're small and light and they can fit under your clothes. I was building an exoskeleton for myself daily."
And when that exoskeleton wouldn't do the trick, Fraser spent a small fortune fixing the issues surgically. Brendan spent seven years in and out of the hospital. 
Divorce
And there was more than just physical hurt going on in the background. Shortly after the third installment in the Mummy Franchise and just after finalized the sale of his LA home for over $3 million, Brendan found himself in the middle of a messy divorce.
The timing couldn't be worse for Fraser as Afton Smith, the mother of his three children and his wife for a decade decided to part ways with the star in 2008. What happened between them? Why did they split? No-one can say for certain, and that's why rumors soon started to swirl around the proceedings, with tabloid tattle fuelled by court orders and punishing alimony payments that saw Brendan having to hand his wife nearly a million dollars per year. 
The couple returned to court time and again. Fraser claimed his income was virtually nil, while Afton alleged that the actor was hiding his financial assets and earnings to avoid paying up. For what it's worth, Brendan's reasoning for lowballing his estimated income was his ailing body and shattered confidence: he just didn't think there'd be roles for him to be able to make enough to afford the punishing alimony payments. He was firmly convinced his career was in decline and that major roles were drying up. But why was he so certain that his professional life was in such a tailspin?
Blacklisted by Hollywood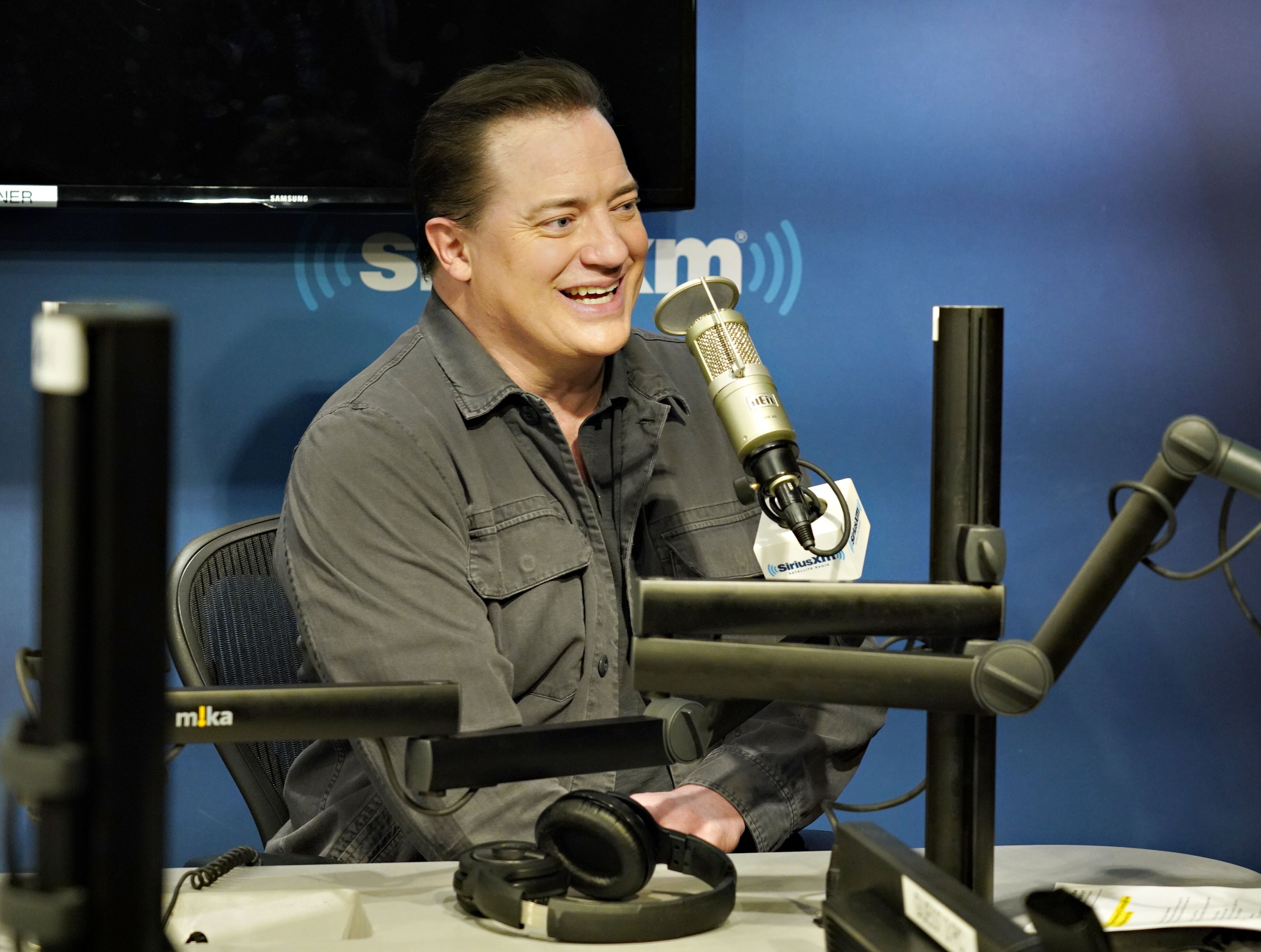 It turns out that it wasn't just Fraser's health that convinced him he couldn't land roles. The star fully believes that there was a conspiracy involved in the derailing of his movie career. Inspired by #MeToo, Brendan revealed an incident in 2003 involving former Hollywood Foreign Press Association President Philip Berk. While Berk has admitted to a "playful" interaction, Fraser says it went much further. 
While Fraser's representatives sought and received an official apology from Berk, the whole thing was rather noncommittal. Furthermore, Fraser thought he had been blacklisted as a result of pushing back over the incident and he tortured himself with it over and over to this very day. It leads to some very dark days for the actor, frozen in fear about speaking up.
Self-doubt
This experience, coupled with his ailing health and the eventual dissolution of his marriage, sent Fraser into a spiral of self-doubt. Brendan was allegedly in the running for the part of Superman in a project written by JJ Abrams that ultimately never materialized, especially as Fraser's "audition piece" involved a disastrous meeting with then-director Brett Ratner. 
This seemingly standard rejection was blown to Brendan's confidence, compounding his feelings of shame.
"You feel like: I didn't measure up. Oh, I failed. And the truth is, you didn't. That's erroneous. That's wrong. It's not true. You didn't fail. You're not. But even if you — if like, as I sit here and say that to you right now, I feel like, Well, no, no, the proof's right there."
The rebooting of the Mummy franchise could also have been a big chance for Fraser to return to Hollywood with some kind of role or involvement but, in the end, he wasn't even consulted. Being so instrumental in cementing the franchise in the public consciousness, you'd think that Brendan could come on as an executive producer, or even as a kind of consultant. But it wasn't meant to be…
Even if the phone hadn't stopped ringing, Fraser certainly stopped answering and could well be describing imposter syndrome perfectly when he told GQ that the simple reason he pretty much gave up on making movies was that "I didn't feel that I belonged."
REDDIT CAMPAIGN: #SAVEBRENDAN AND THE BRENAISSANCE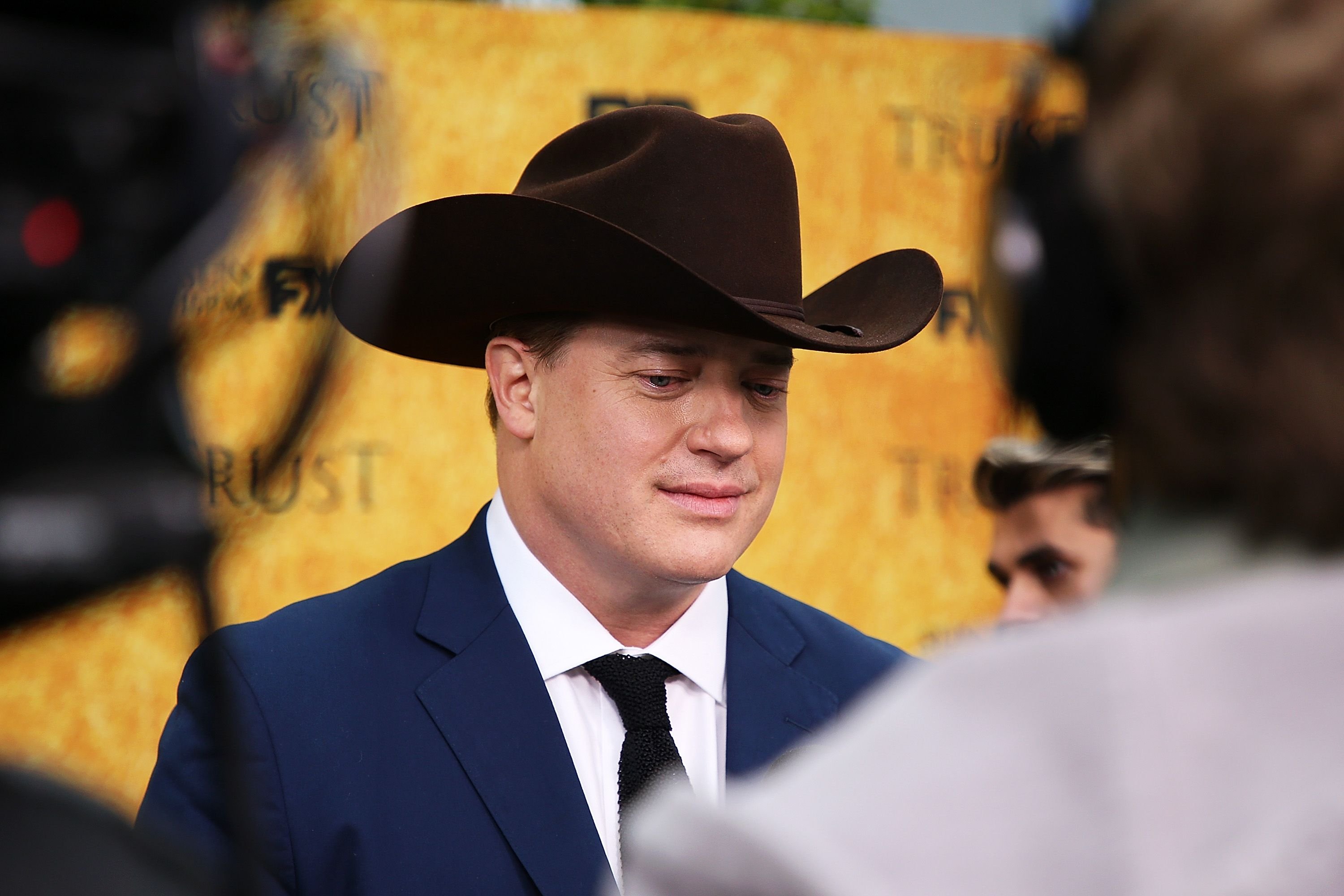 When Brendan did make a rare appearance in public, it was always a sad reminder of what he used to be. This massive contrast was impossible not to notice and fans began to comment more and more, and pay more and more attention.
"Oh my god. What happened? We need to save him."

"I normally don't care about celebs, but human to human I want to give this man a hug. He needs it, this is hard to watch."
As usual, the internet latched on to this piece of pop culture, with 4chan and later Reddit attempting to make Brendan Fraser's disappearance from the silver screen a cause célèbre. After all, his early 90's films were from an era of filmmaking that was now seen as a little corny, slightly trashy, and therefore eminently memeable. 
Some feel the internet was responsible for what came next, others are less sure about the impact of this fad from a couple of years ago. But what was at first an ironic, tongue-in-cheek and slightly cruel joke campaign to get Brendan Fraser back into movies and the public consciousness in general gradually morphed into something real and occasionally heartfelt.  
The Brendan-based subreddit r/SaveBrendan still posts updates with some fans sharing genuinely enthusiastic photos with the star, as well as occasional updates about his career. And it turns out, they've got more and more to talk about these days…
TV and Film comeback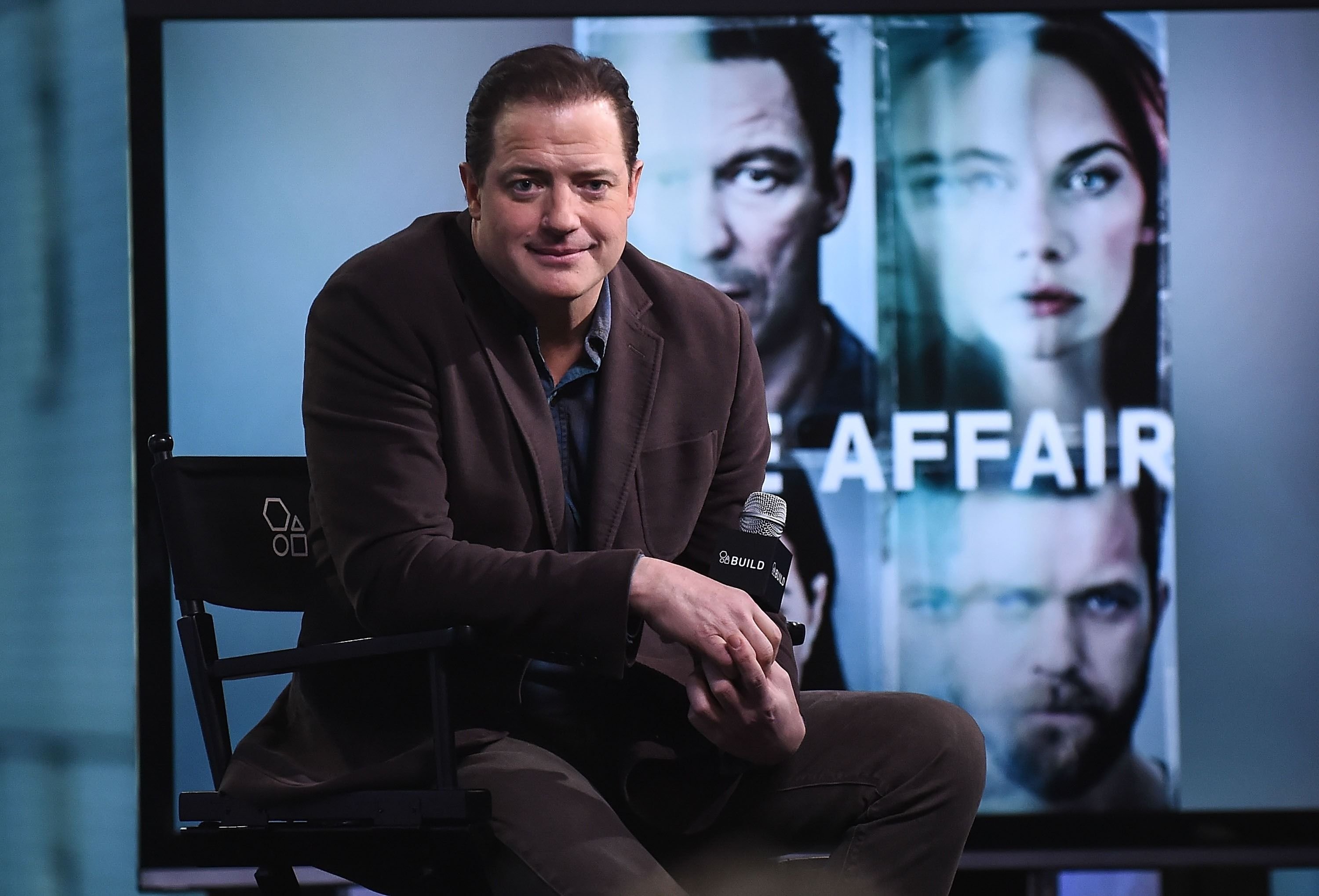 It seems like in the last couple of years, thanks to a combination of internet pressure, brave and sincere interviews, and Brendan's own will to get back on the horse, Brendan Fraser's career is undergoing a big turnaround. No matter what has happened to him in the past, he hasn't gone anywhere and, after taking an understandable time-out to emotionally, financially and literally physically put himself back together, his future is looking a lot brighter. The man has matured and changed direction a bit, but it looks like Fraser is back to his old self.
Aside from two major network dramas, FX's Trust and Condor, what else could be more perfect for someone trying to shield himself from the slings and arrows of the world while piecing himself together than Robotman in DC's Doom Patrol? 
Especially since the character's body was also blown apart in a dangerous NASCAR stunt and, now reconstituted in a metal body, joins a group of misfits and outcasts who also feel like they no longer have a place in the world. Almost too appropriate, this feels like the kind of role Fraser was meant to play. In no small part thanks to Brendan, the series was renewed for a second season that will air this year.
And there are other major projects involving Brendan Fraser that were released recently too, including a welcome return to movies. After last year's The Poison Rose, where Fraser starred alongside A-listers John Travolta and Morgan Freeman, Brendan also made a surprising appearance as the main antagonist in Bollywood film Line of Descent. And this time, it was Brendan stealing parts from another Hollywood star! Ray Liotta was originally cast in the part, but according to director Rohit Karn Batra: 
"The more the script evolved, the more obvious it became Brendan was the best choice for the idiosyncratic role of Charu [...] It was fantastic. He had a lot of respect for the actors."
And there's yet more good news for Fraser fans, as the film Behind the Curtain of Night, a life-after-death drama in the vein of What Dreams May Come, looks all set to release later this year. 
It's as Brendan himself said to GQ: "Something good came out of something that was bad. Sometimes it takes a while for that to happen." 
And if anyone has waited long enough and deserves that "something good", it's Brendan Fraser.