To All The Boys I've Loved Before: Cast's Real-Life Partners
How did To All the Boys I've Loved Before ruin Lana Condor's private life? Why didn't Israel Broussard star in the second part of the trilogy? And what kind of relationship do Noah Centineo and Lana Condor really have? 
Today we'll be telling you about the private lives of the lead actors of To All the Boys I've Loved Before.
Jordan Fisher as John Ambrose McClaren
It is hard not to feel bad for this kind, intelligent guy who received his letter a bit too late. What do you think would have happened if John Ambrose had appeared in Lara Jean's life a bit earlier? We left him with a broken heart in the end of the second part of To All the Boys I've Loved Before, but what is really happening in Jordan Fisher's love life in the real world?
Girls, bad news for you. This charming, young man has long given his heart to another woman. In real life, he's engaged to his childhood love, actress Ellie Woods. Just like it happened with Lara Jean and John Ambrose, Jordan and Ellie's relationship started back in childhood.
Twenty-five-year-old Fisher told People that he and Woods, 21, "were best friends growing up," meeting in Birmingham, Alabama when he was only 13 years old. The two started dating back in 2017, and just a few months later Jordan realized that she was the one! In an interview with Us Weekly, he revealed: 
"We've been best friends for over a decade before we started dating, and so there was a pretty easy transition into going into dating, and then it didn't take any time at all for me to know she was my person."
It is no surprise that 2 years into their relationship, Jordan proposed to Ellie, and, of course, she said yes! We are definitely looking forward to their wedding later this year!
Israel Broussard as Josh Sanderson
Although part 2 of the story is focused on Lara Jean's love triangle with Peter and John Ambrose, we haven't forgotten her charming neighbor Josh. We don't know for sure why Israel Broussard's character didn't appear in the movie, especially because he lives so close to Lara Jean. Perhaps it has something to do with the fact that his character is not present in the second book either, but most likely it is due to Israel's rather inappropriate tweets.
The actor retweeted about conspiracy theories, made inappropriate jokes about the earthquake in Japan in 2011. After the latter tweets, the actor apologized, saying he had become a better version of himself!
Anyway, when the first part of the trilogy aired 2 years ago, everybody suddenly became interested in Israel Broussard's love life. Unlike many celebrities, the actor never kept his relationships a secret, and in 2017 he was actively posting pictures of himself with blogger Keana Marie. 
When To All the Boys I've Loved Before aired, the two were still dating and posting pictures of themselves together. But at some point, the pictures suddenly stopped, which unfortunately meant that everyone's favorite couple had broken up. Now Keana is posting pictures with her new boyfriend, while Israel prefers to take pics alone.
Noah Centineo as Peter Kavinsky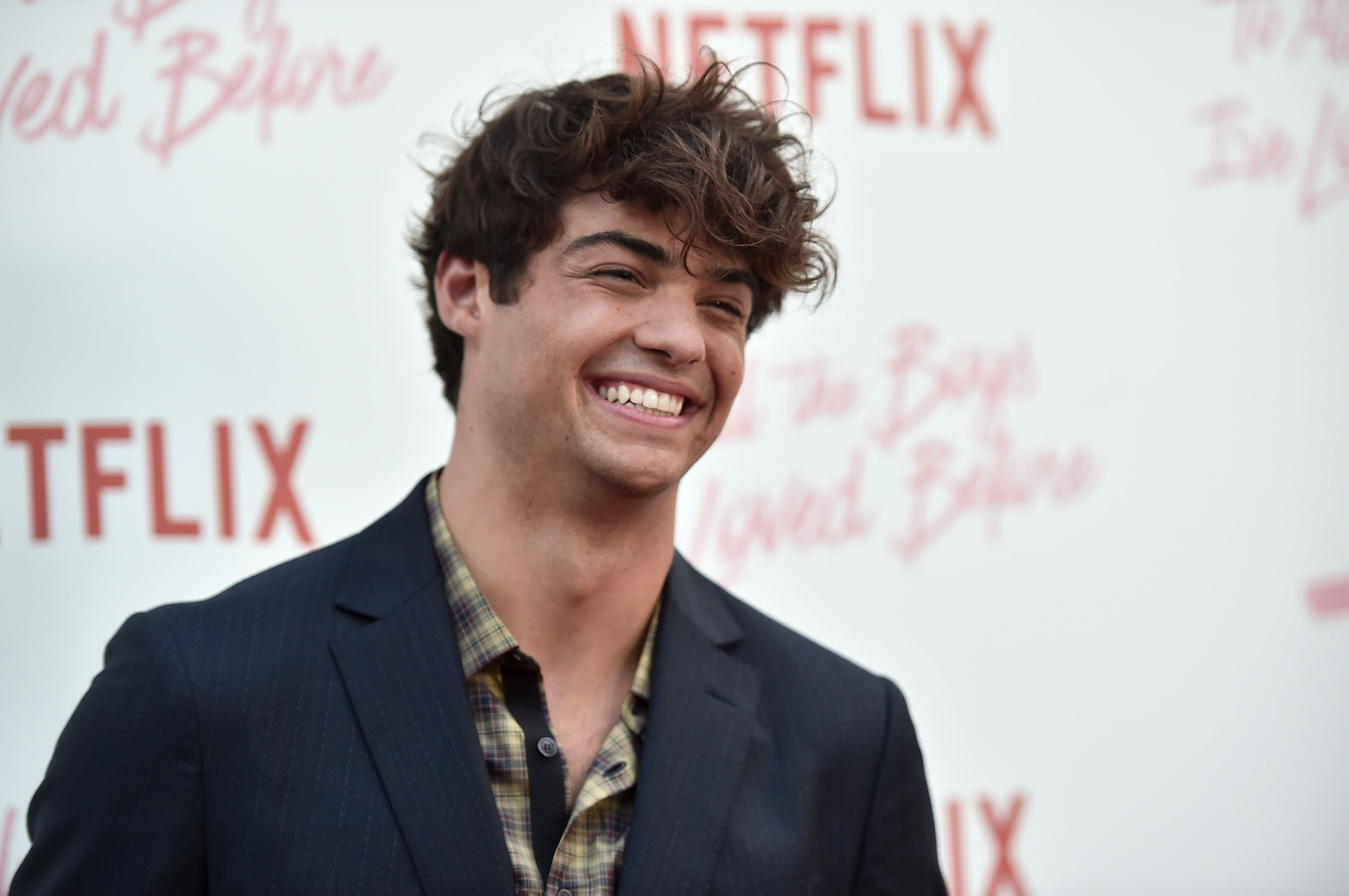 It has recently been rumored that this handsome actor who's got more than 18 million followers on Instagram is dating Lana Condor. The truth is, up until a year ago, Noah had been single until he met his current girlfriend last spring.
He is dating model Alexis Ren, who has almost as many followers as her boyfriend, with nearly 14 million! On her page, Alexis revealed that her first love was ballet, but now she is an active sports lover and a fitness model. How did the two start dating?
Alexis and Noah met last spring through friends, and it was none other than the singer Shiloh Dynasty who played a big role in their meeting. However, it wasn't a personal introduction, it was through her music, which both Alexis and Noah are fans of. 
Noah opened up about his relationship with Alexis in an interview with Harper's Bazaar, revealing it's the longest relationship he's been in. The two aren't hiding their feelings and constantly praise each other in interviews. For example, back in the fall, in an interview with E! News Alexis said that Noah "has a heart of gold." Not only has the actor changed his love life, he's also started working on self-improvement.
In an interview with LA Times, Noah Centineo said that he does not remember how he lived before the age of 14 when he started partying. That's why on his 21st birthday he decided to become more conscious towards his health and lifestyle and celebrated the day completely sober.
Lana Condor as Lara Jean Covey
While in the movie, Lana's character is trying to figure out her feelings, in real life the actress doesn't have such a dilemma. She has been in a relationship for 5 years already and she seems perfectly happy. Her boyfriend, Anthony De La Torre, also used to be an actor, he even portrayed young Jack Sparrow in Pirates of the Carribean: Dead Men Tell No Tales. 
The story of how these two met is very romantic and at the same time amusing, as Anthony just walked up to Lana at the Emmy Party. Do you think he said something charming and romantic that made her heart skip a beat? No! He said, "Hi, I am Anthony, I thought I would make a friend." Isn't that cute?
The two have been enjoying each other's company since then, and they constantly post sweet pictures of themselves together. Anthony is also very romantic, and it is definitely a case of art imitating life because he writes love letters to his sweetheart!
In an interview with Cosmopolitan UK, Lana Condor shared her feelings for him: 'He's the freaking best. He'll leave me little messages taped to my bathroom mirror on days I have to wake up early for work'.
He once picked up Lana's favorite take-out food after work and served it on the table in their kitchen, with little sticky notes attached to each plate each saying how proud he was of her. Not only does Anthony writes letters to Lana, he also dedicates songs to her.
Hey, Peter! We still remember how you copied Edgar Poe's poem! De La Torre is not only an actor, he's also a musician. Last fall he released a song "Know Me" that is about Lana! 
Although their relationship seems perfect, there is one thing that gets on their nerves. You'll be surprised but we're talking about our favorite film To All the Boys I've Loved Before! As soon as the film aired, many started gossiping about Noah and Lana's relationship.
"Noah and I definitely encouraged the speculation," Lana admitted. "But it's because we believe in the story and the characters, and we genuinely love each other. You can truly love someone in a very platonic way."
However, Instagram users didn't take her relationship with Anthony well and started writing awful things to him. De La Torre even had to turn off the comments on his Instagram page. But now, the couple seems to be taking social media pressure in their stride. 
Last year De La Torre even jokingly shared a picture with himself and Centineo, followed by a picture of Condor and co-star Madelaine Arthur. He captioned it, "PK and LK are even cuter in person."