Interesting Facts About 'Stranger Things' Star Millie Bobby Brown: 15 Not Very Well Known Facts
Millie Bobby Brown has shown everyone that besides her acting talent, she is also a style icon and a fierce activist. From an unexpected relationship with Drake to a first kiss in front of 250 people, we give you all the details as well as some juicy info on what to expect about Stranger Things Season 4 (SPOILER ALERT AT THE END OF THE ARTICLE! )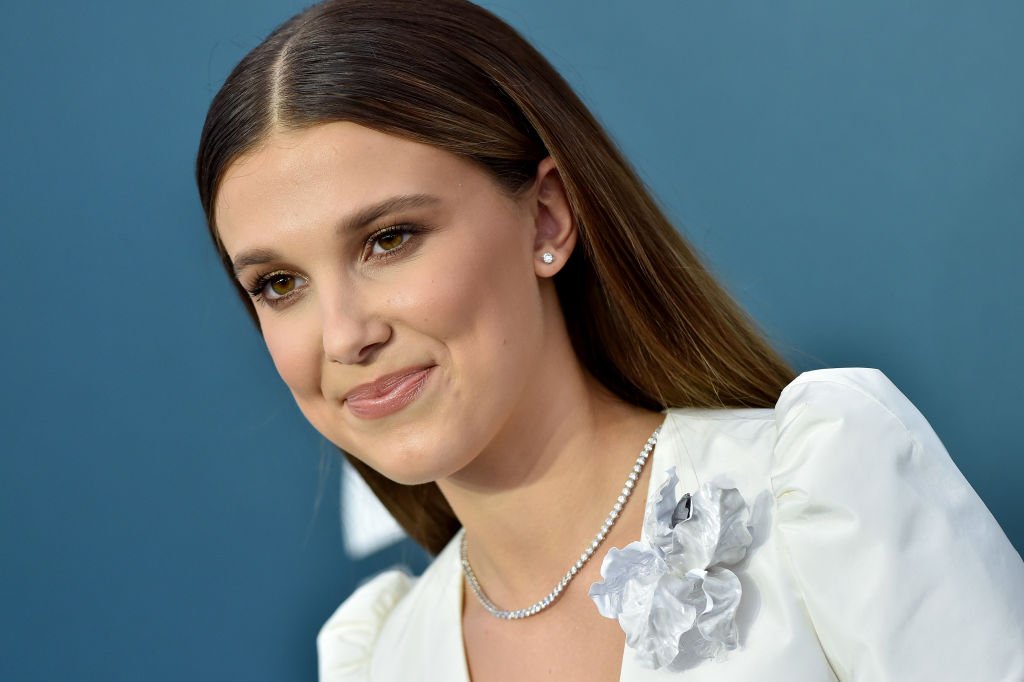 ---
COULD SHE BE THE YOUNGEST EMMY NOMINEE EVER?
It's not common for the Emmys to nominate young actors, although many actors started from a very young age on television. But Millie Bobby Brown became one of the few exceptions when she received an Emmy nomination for Best Supporting Actress when she was only 13, for her role on Stranger Things.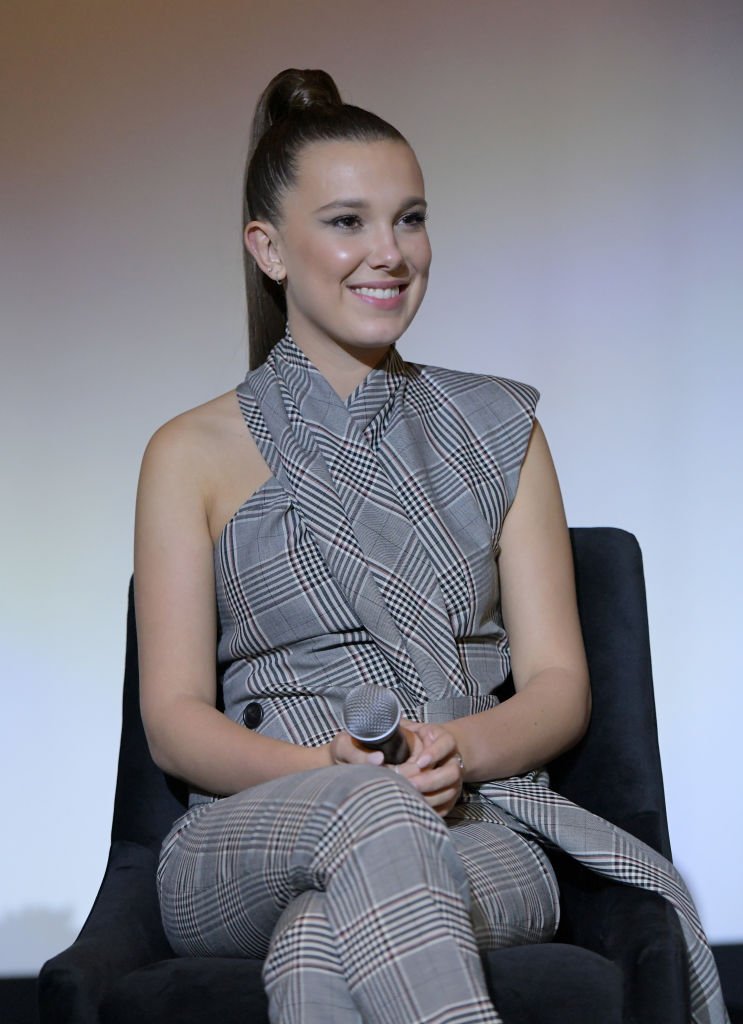 ---
But in reality, the youngest Emmy nominee ever was not Millie Bobby Brown but Keisha Knight Pulliam nominated at only 6 years old for her role as Rudy Huxtable on the TV show The Cosby Show. Another extremely young Emmy nominee was Jodelle Ferland, nominated at 7 years old for her performance as Desi Gill in Mermaid.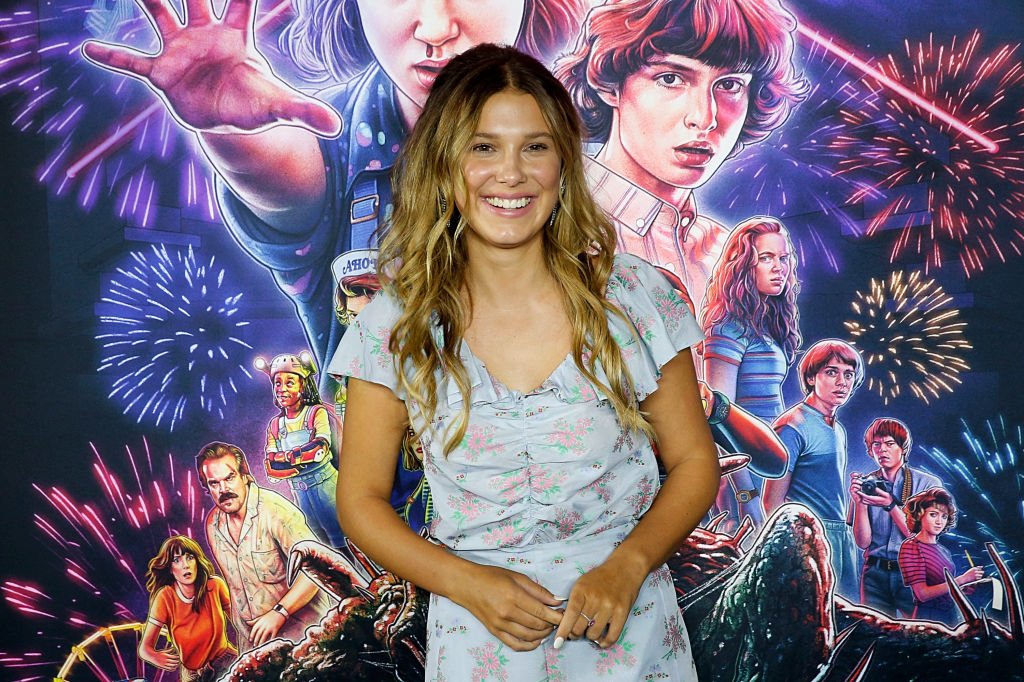 ---
SHE OWNS THE RED CARPET
Being in the spotlight at such a young age can be somewhat difficult and uncomfortable, however, Millie has received nothing but praises whenever she steps on the red carpet. Her edgy-meets-girly-meets retro style has turned her into one of the most stylish Hollywood actresses and a style icon worldwide.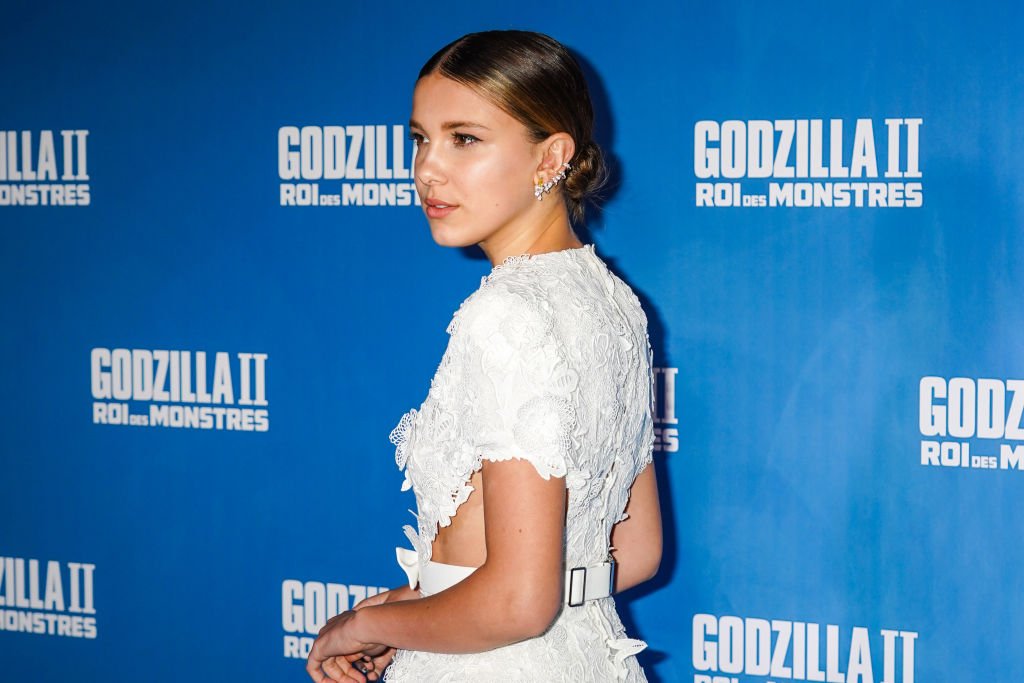 ---
The image of a teenager wearing awkward, ill-fitting outfits is far, far away from what Millie brings every time she shows up for a red-carpet event. From Louis Vuitton to Helmut Lang and Carolina Herrera, she has never and can never be pointed at for a lack of fashion sense.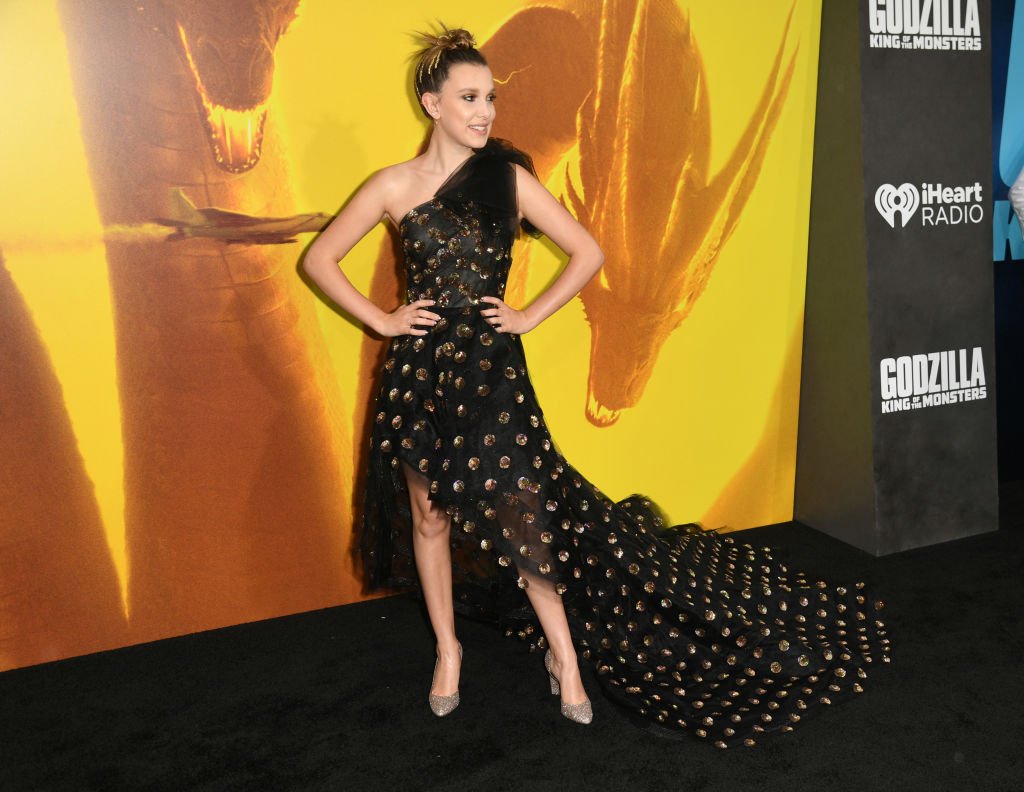 ---
ENTERING TEENAGE YEARS WITH A SHAVED HEAD
It's normal for actors to undergo serious transformations when portraying special roles in movies or TV, but it can be particularly challenging when you're only 12 years old and you're entering your teenage years. That's what happened to Millie during Stranger Things' first season. She nowadays refers to it as "the most empowering moment of (her) life".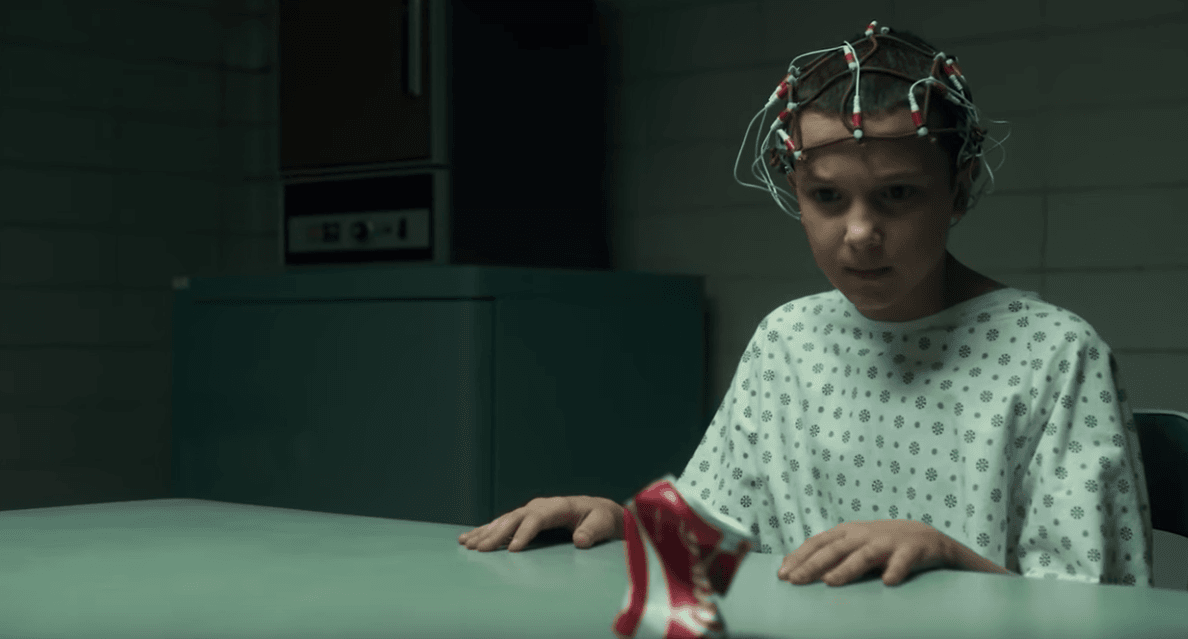 ---
BRITISH OR SPANISH?
Although she is of British nationality, Millie Bobby Brown was in reality born in Marbella, Spain, where her grandparents used to run a restaurant, to British parents Kelly and Robert Brown. When she was 4 years old, her parents moved back to the UK where she lived until she was 8, when the family decided to move to the States.
---
HER FAMILY IS THE KEY FOR HER SUCCESS
Millie recognizes the importance her family had in the success of her acting career. While being interviewed by Drew Barrymore for Teen Vogue, she would say "My mum helps me look my age […] My dad is security, while my siblings take care of my eating, keep me grounded, and make sure I get rest. We are a team.".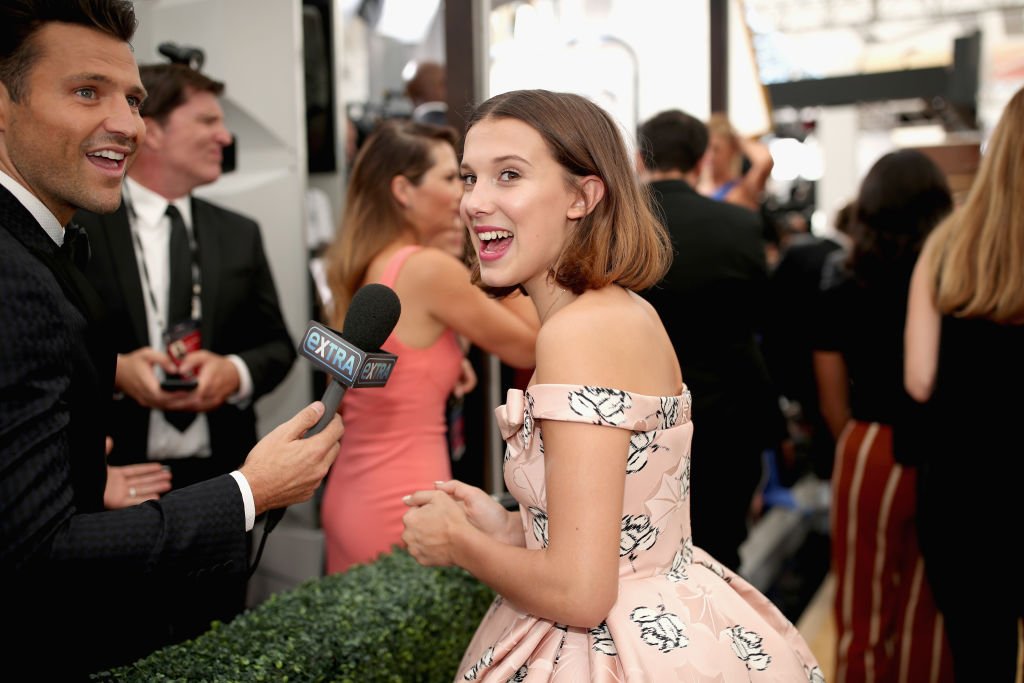 ---
ARE MILLIE AND JACOB SARTORIUS A THING?
Millie was said to be dating pop star Jacob Sartorius back in 2017, a rumor that started when both posted pictures of them together accompanied by heart emojis. However, the pair have publicly announced that they are no longer together but that they are happy and remain friends.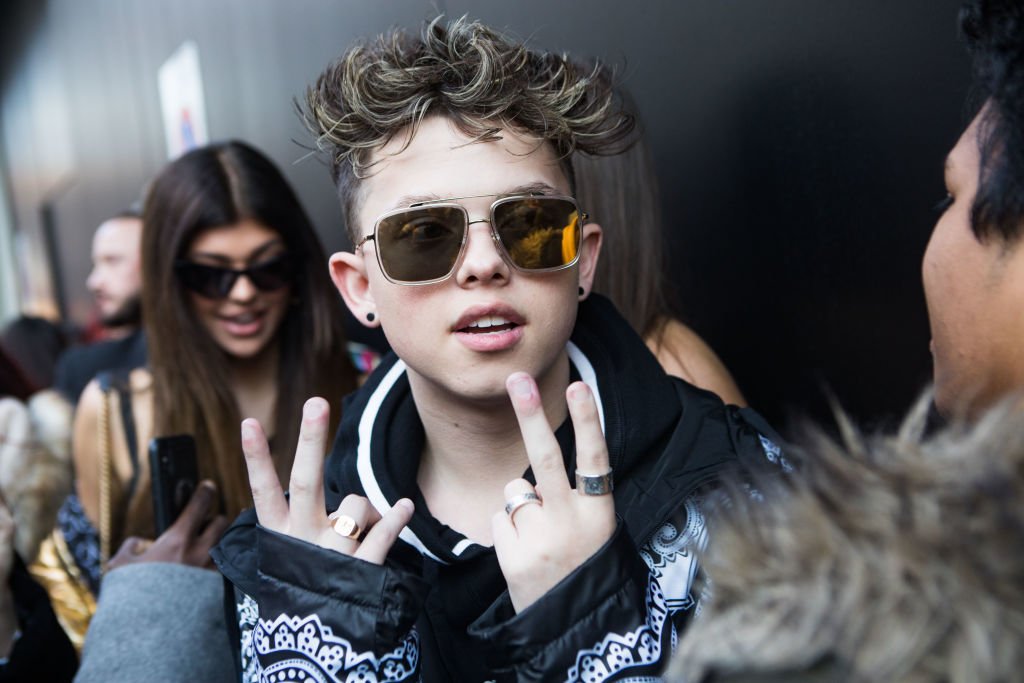 ---
SHE ALMOST GAVE IT ALL UP
Although her talent didn't go unnoticed from a very early age, both by her parents and from a talent manager who advised them to bet it all on her career as an actress, despite some TV appearances, Millie wasn't really getting enough work and they eventually considered giving up entirely.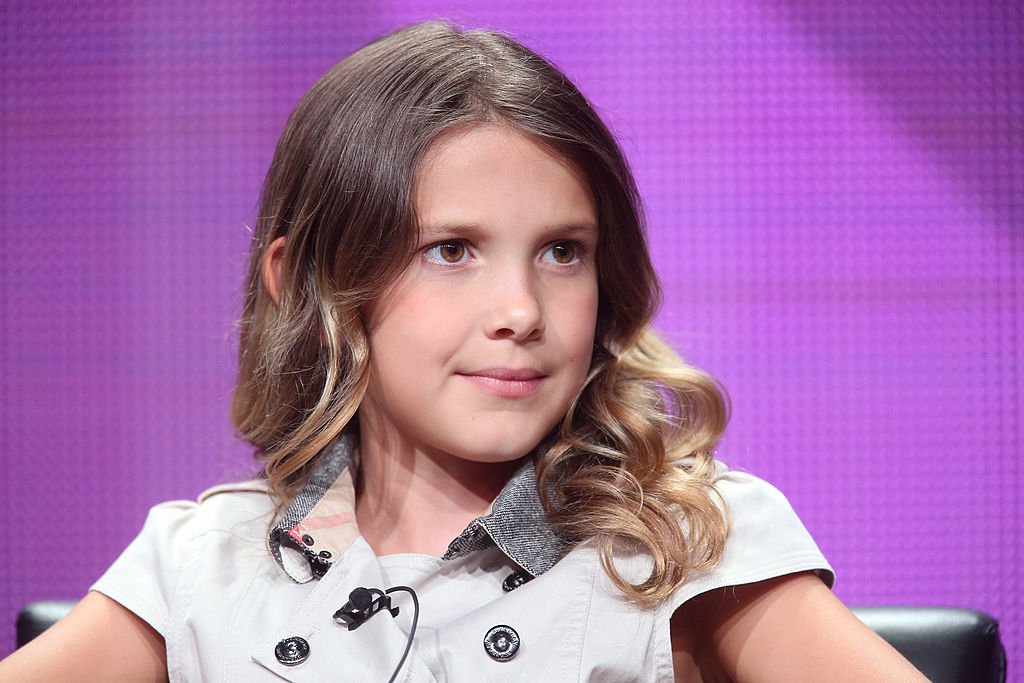 ---
Luckily, she was given the chance to audition for Stranger Things, which prevented them from following up on the idea of giving up. Millie landed the role of Eleven, which turned her into the huge star that she is today.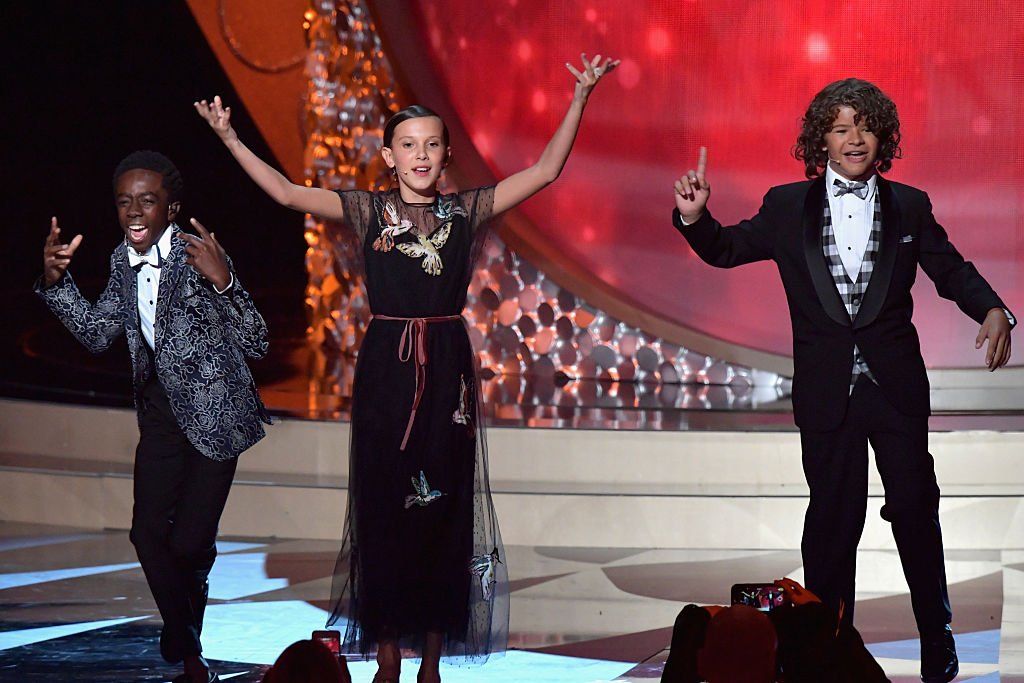 ---
THE BEST BIRTHDAY PARTY CRASH EVER
When she was 13, Millie surprised everyone, but in particular a fan of hers called Peyton by showing up at her sweet 16 birthday party. She would say on an Instagram post "Stopped off at this cool girl's 16th bday party! Sharing your strength, courage, and beauty with us girls is magical. It was an honor to meet you!"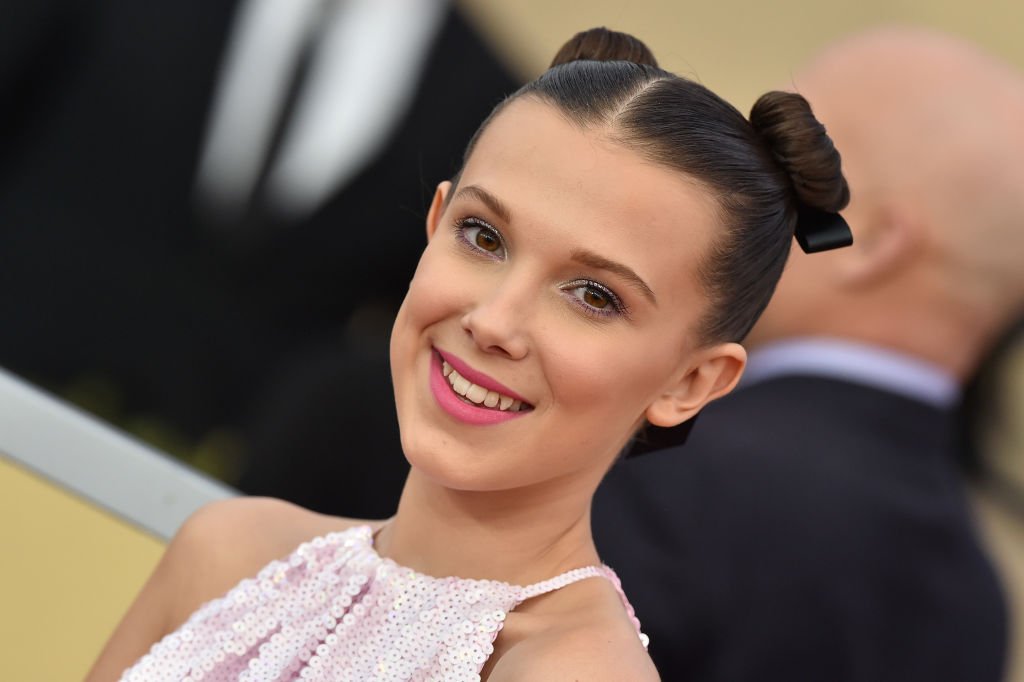 ---
SHE AND DRAKE ARE BFFS
Despite the age gap of 15 years between the two, Millie and rapper Drake share a very close friendship, something Millie, in particular, has been very open about. They met in Australia in November 2017 and have been texting ever since. "He's honestly a great friend and a great role model", she said in an interview to Access Hollywood.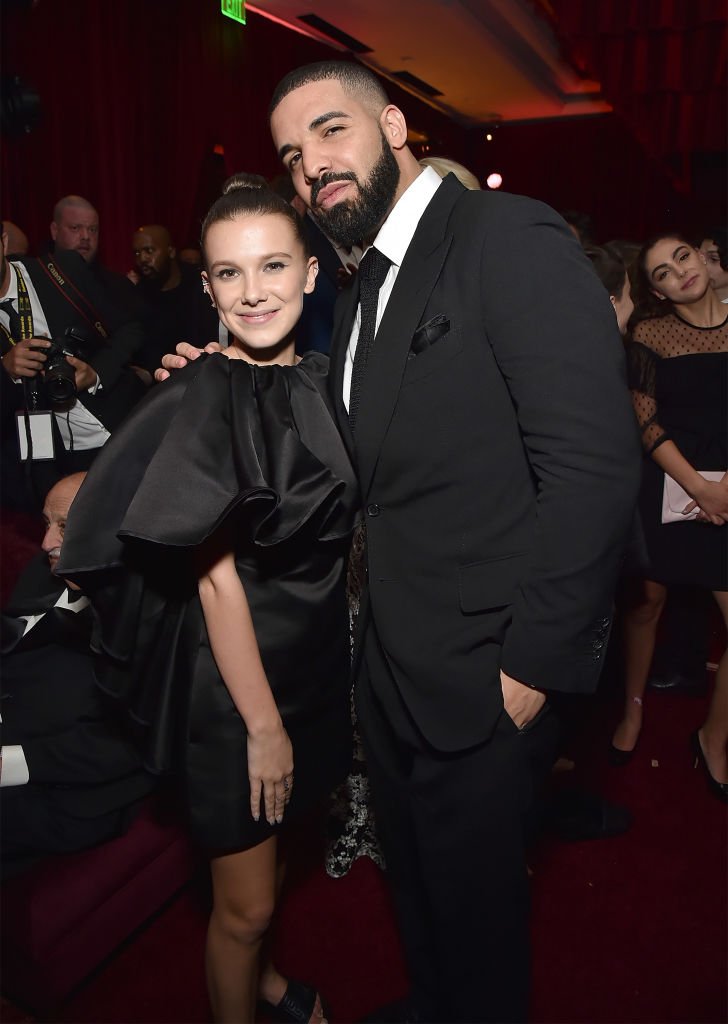 ---
"We just texted each other the other day and he was like 'I miss you so much,' and I was like 'I miss you more,' he's great," Millie would continue saying. Apparently, Drake helps the teenage actress with advice on boys and life in general.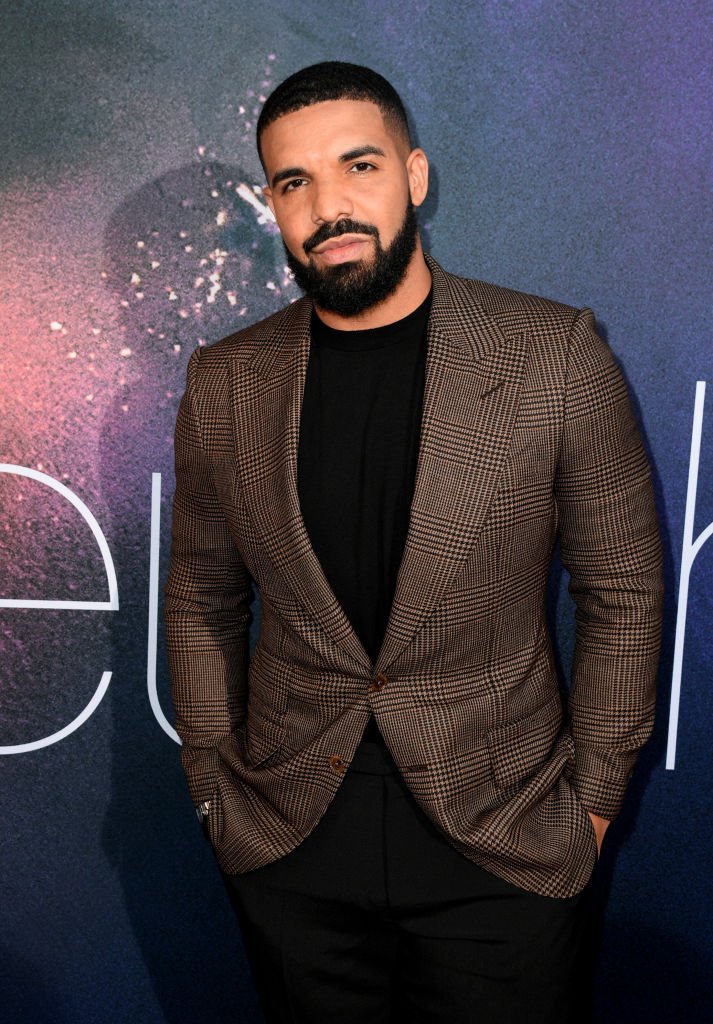 ---
SHE ADDED "PRODUCER" TO HER RESUME
Back in 2018, Millie added the role of producer to her resume, when she made a deal to star in and produce a movie based on the Enola Holmes Mysteries novels. The project will be produced through her company, PCMA Productions and housed by Legendary Entertainment, with whom Millie has worked with when filming Godzilla: King of Monsters.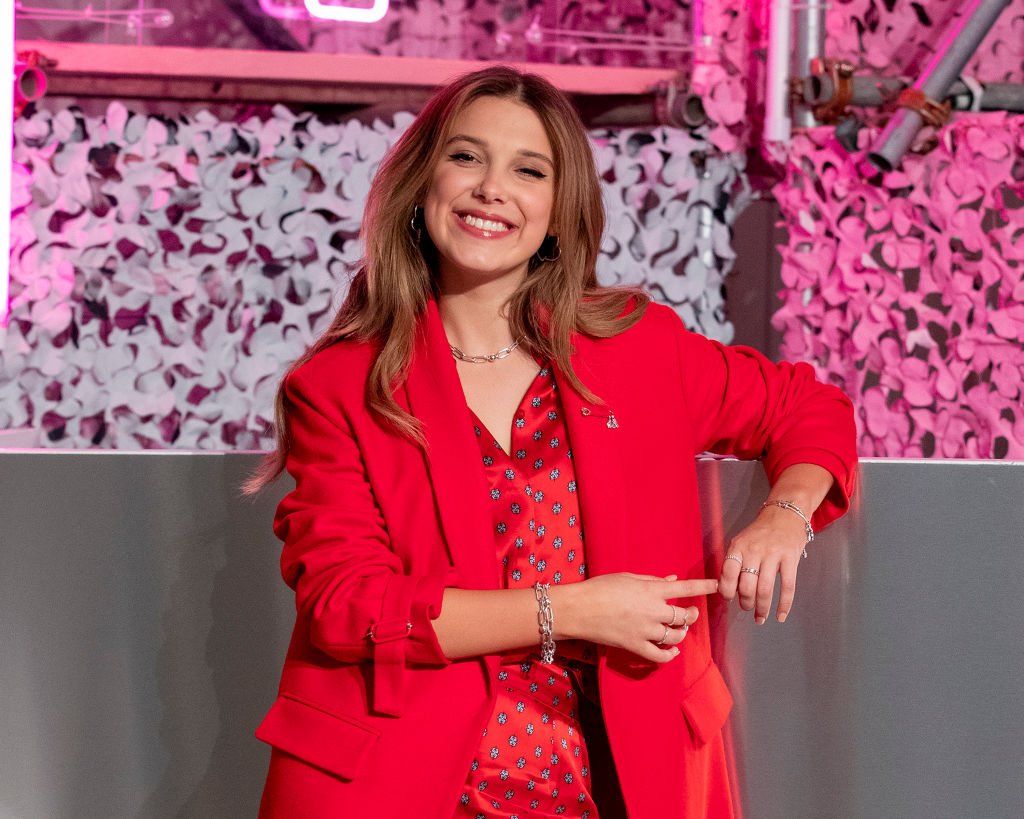 ---
This deal might be turning her into the youngest producer in Hollywood's history, in a world where the producers' average age is 52. We can't be sure if she's actually breaking a record, but she's definitely setting new standards in the industry.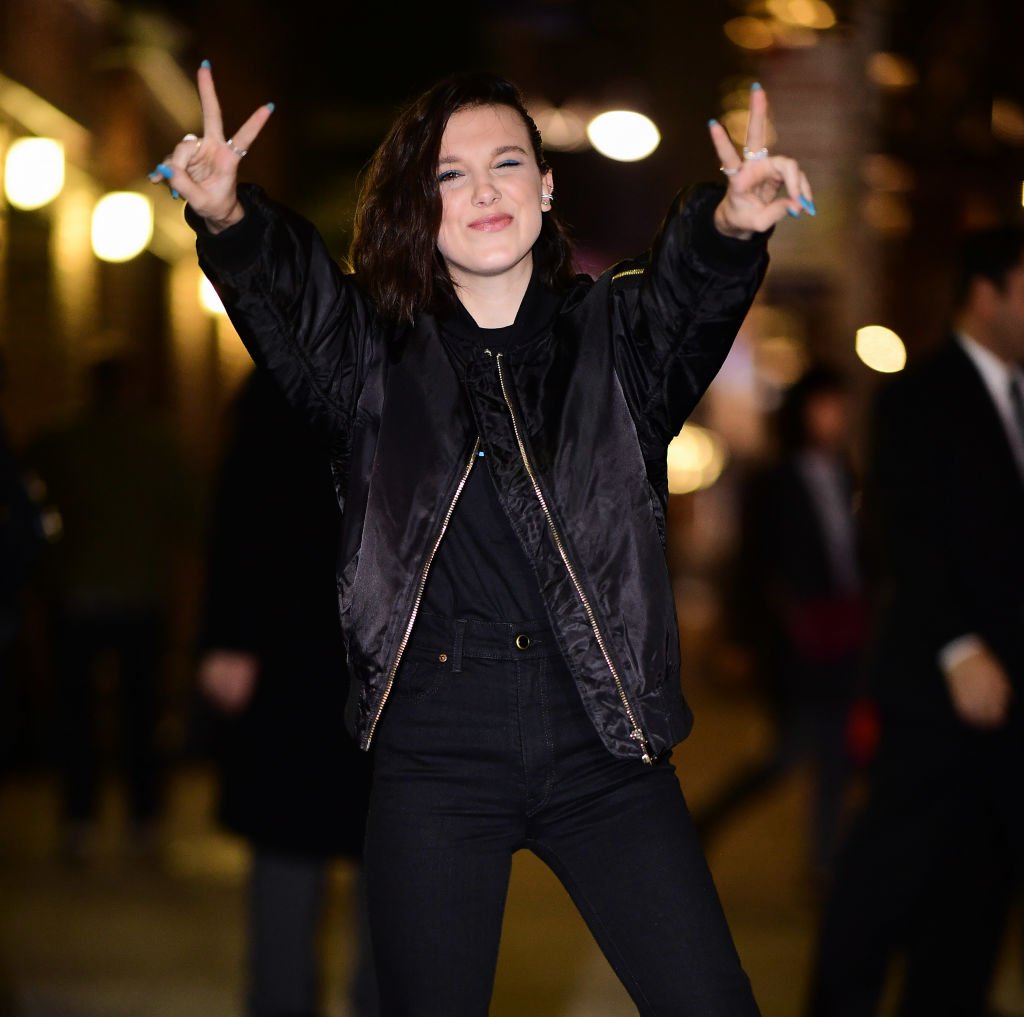 ---
The main character of the novels, Enola, is Sherlock Holmes' younger sister who also has some serious detective skills to look out for. She embarks on solo adventures, in disguise, to solve mysteries that are connected to her family and friends.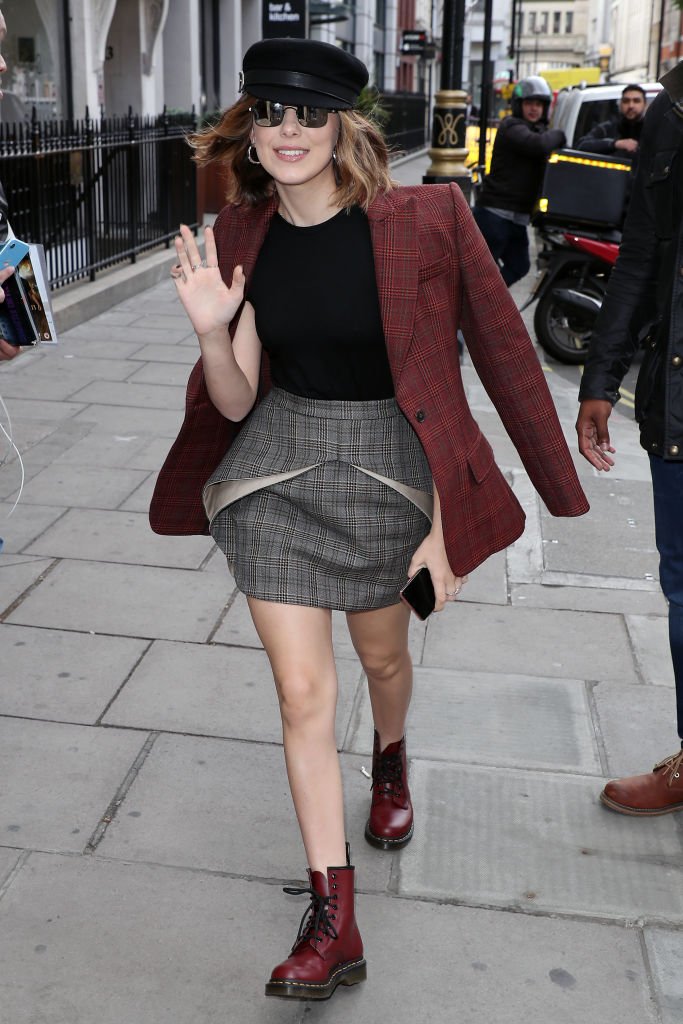 ---
STRANGER THINGS WASN'T HER FIRST ACTING EXPERIENCE
Millie already had some significant acting experience on her resume before her big break as Eleven on Stranger Things. She played Young Alice on the TV series Once Upon a Time in Wonderland and played an important role in the show Intruders playing Madison O'Donnel. She also appeared on NCIS, Modern Family and Grey's Anatomy.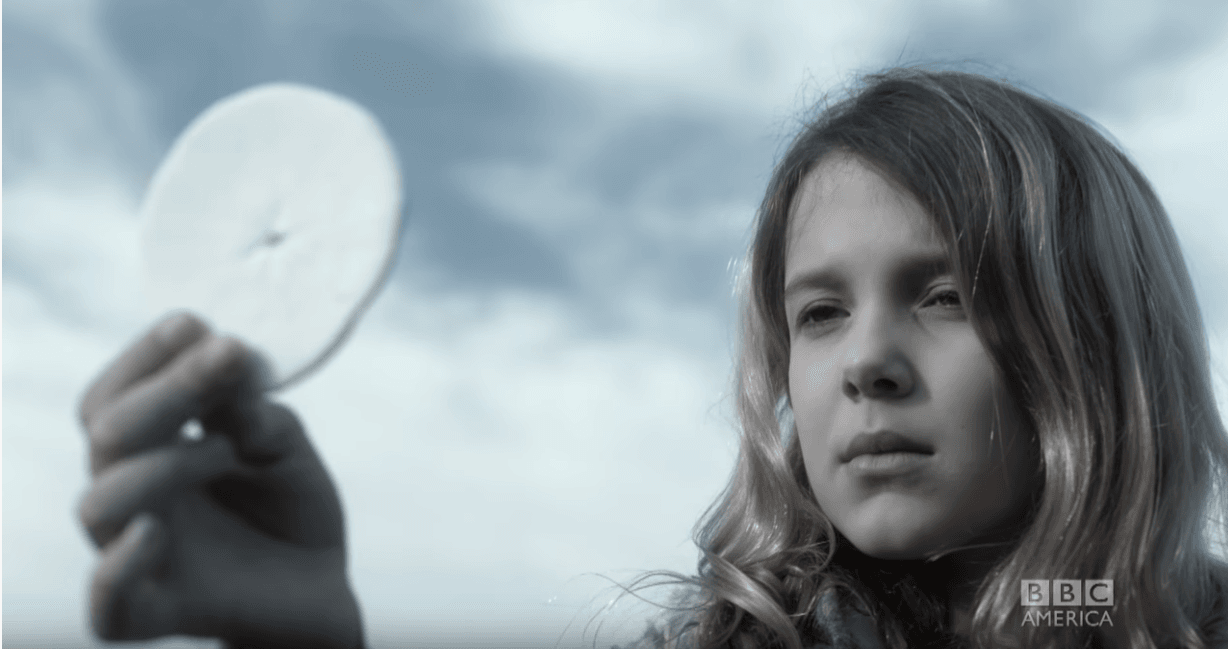 ---
WHAT DID SHE PLAY IN GREY'S ANATOMY?
Millie appeared on Grey's Anatomy in Season 11, Episode 15, back in 2015, before Stranger Things came out. She played the role of Ruby, a girl whose mother turns ill following an earthquake. She spends most of the episode on the phone to character Owen until she and her mom are taken to the hospital in safety.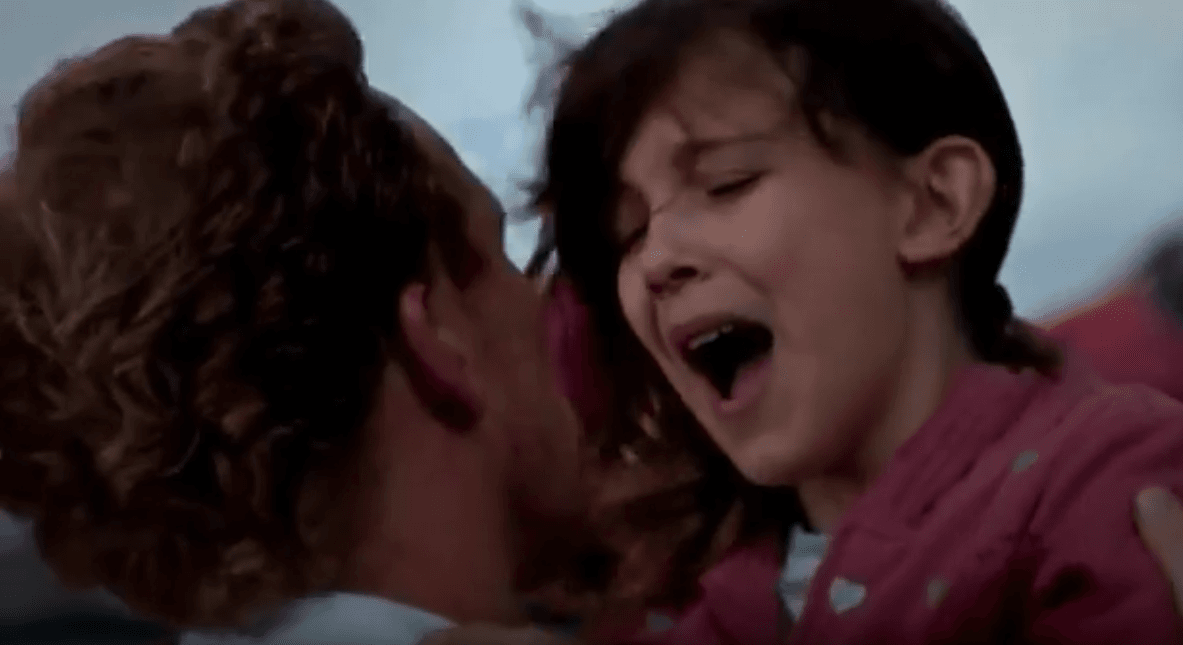 ---
KEEP THE AWARDS COMING
Despite her young age, Millie has already won twelve awards for her acting skills, amongst which the Academy of Science Fiction, Fantasy & Horror Films' "Best Performance by a Young Actor" award, a Kid's Choice Award for "Favorite TV Actress" and two MTV Movie / TV awards for "Best Performance in a Show" and "Best Actor in a Show".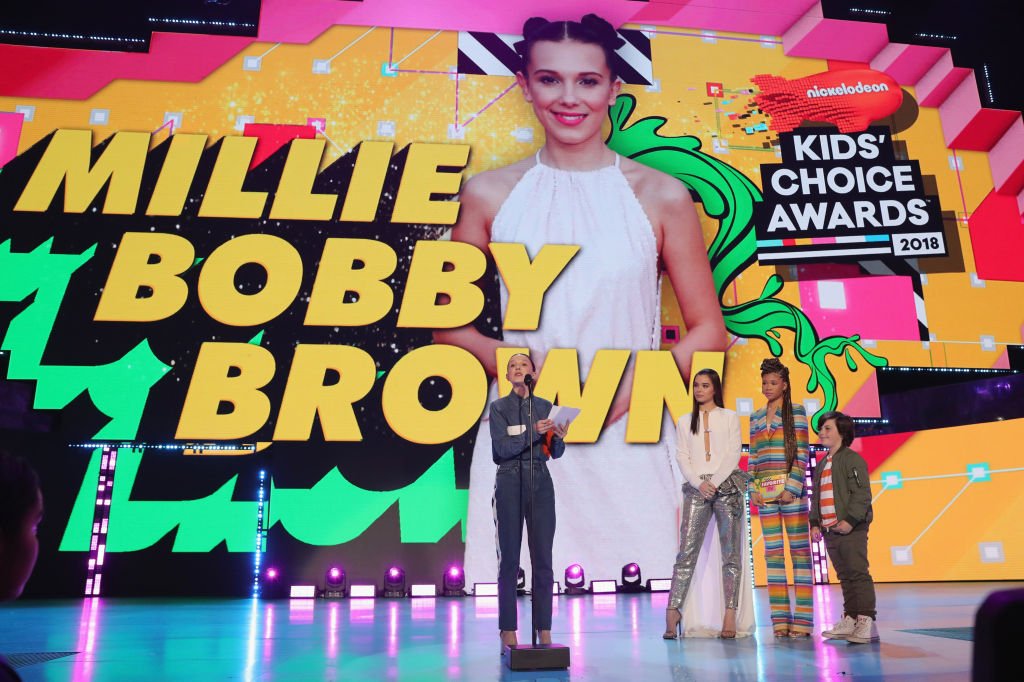 ---
Besides the 12 awards she has gotten so far, Millie has also been nominated multiple times: twice for the Emmys as Outstanding Supporting Actress in a Drama Series, once for the Empire Awards as Best Actress in a TV Series and as Best Supporting Actress at the Online Film & Television Awards, among many others.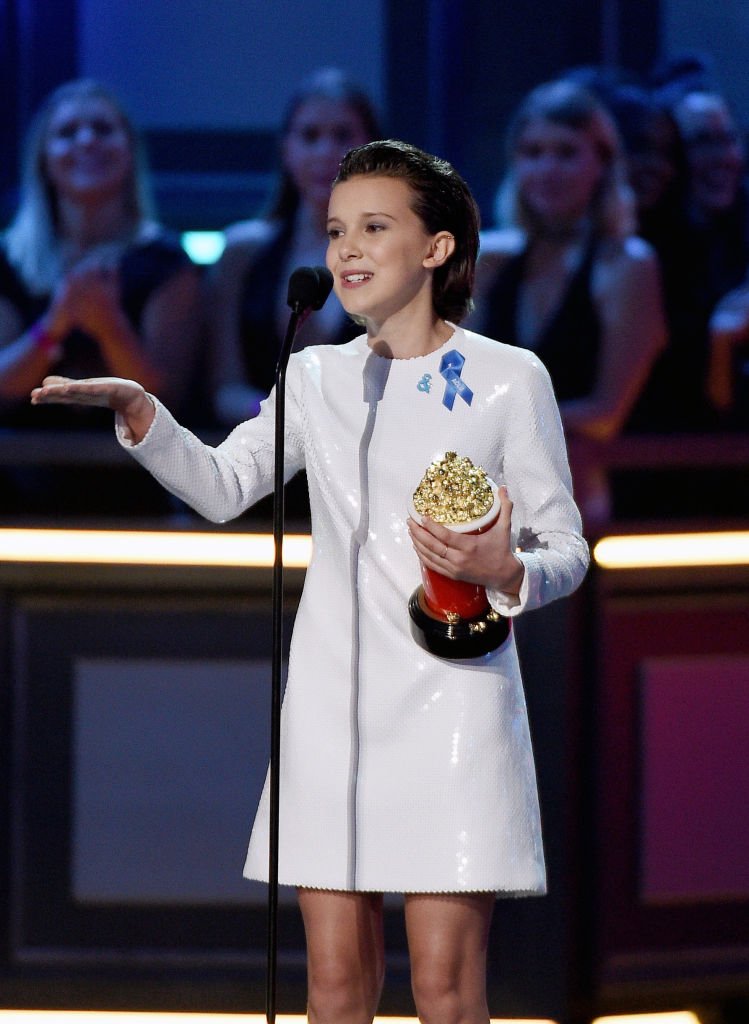 ---
TURNING AMERICAN
Not only did she have to shave her head in order to portray Eleven on Stranger Things, but she also had to leave behind her British accent and work on her perfect American accent. She admitted on an interview that watching a lot of Disney Channel, helped her excel in that task.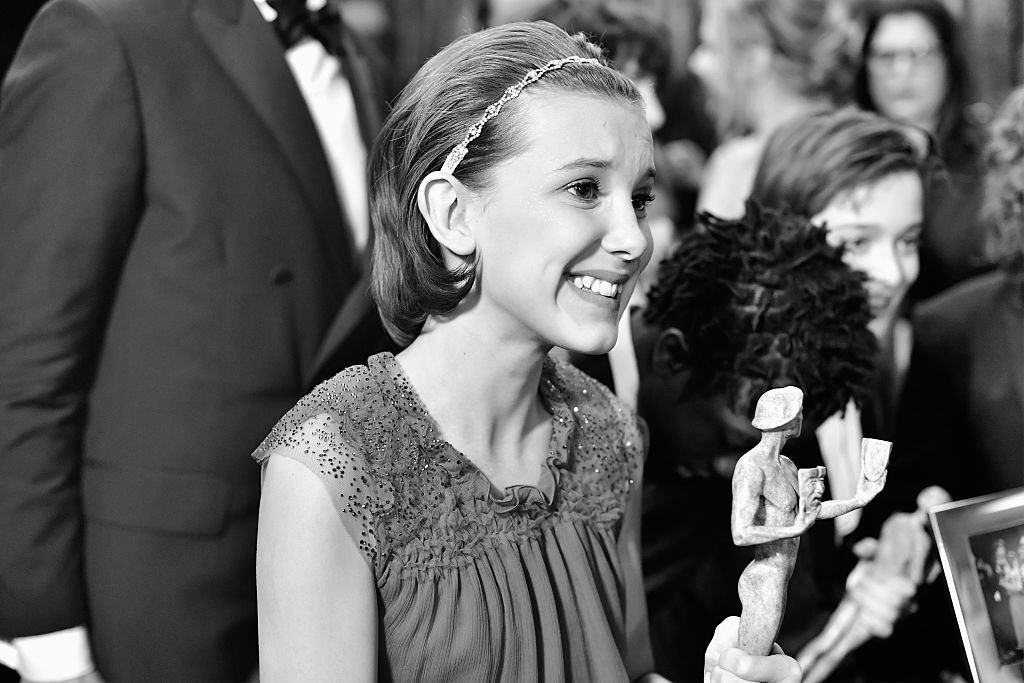 ---
MILLIE'S FIRST KISS WAS IN FRONT OF HUNDREDS OF PEOPLE
On Stranger Things' first season, Eleven and Mike's friendship grows into a romantic relationship, which is sealed with a kiss. For Millie, this was her first kiss ever. Like it wasn't enough the awkwardness of the first kiss, she had to do it in front of the 250 people that were standing on the set.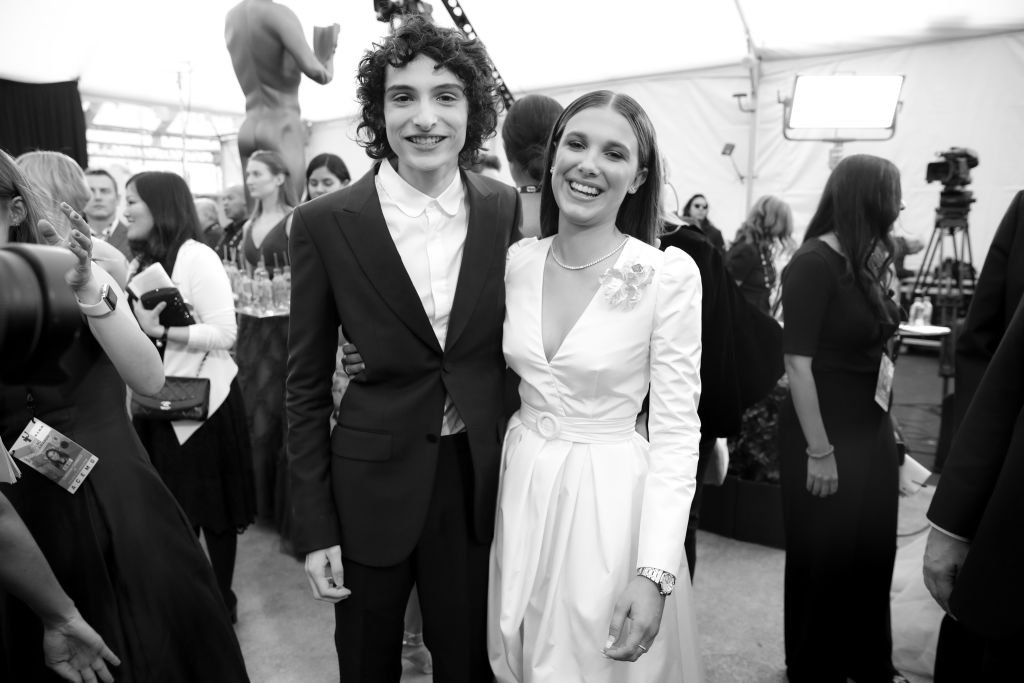 ---
Millie insists that it was also her co-star Finn Wolfhard's (Mike) first kiss, although he thoroughly denies it, claiming that his first kiss was in kindergarten. Millie says he's just trying to be cool, and that kindergarten kisses don't count. We're with you on this one, Millie.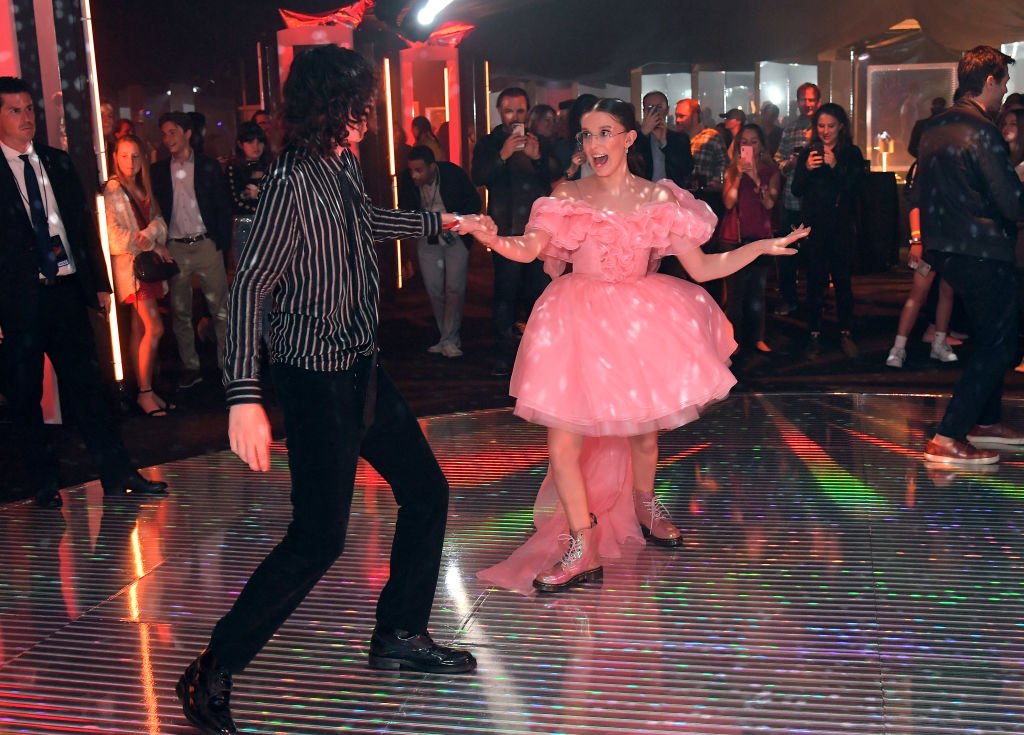 ---
A BREAK INTO THE BIG SCREEN
Up until shooting Stranger Things, Millie only had experience acting on TV, but she made her way into the big screen by acting in the 2019 feature film Godzilla: Kings of the Monsters. She is due to also appear in the 2020 movie Godzilla vs Kong.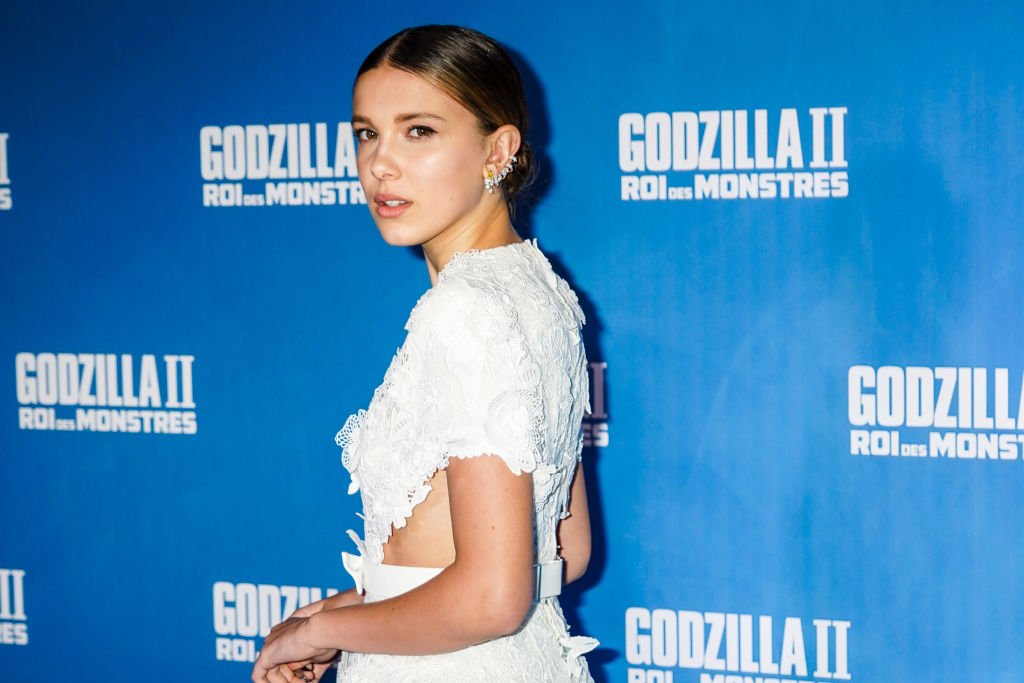 ---
In the 2019 Godzilla film, she plays Madison Russell which also stars Vera Farmiga, Kyle Chandler, Charles Dance, and O'Shea Jackson, among others. Her character is a genius in science but prefers to live a normal life and is kidnapped, along with her mother (Vera Farmiga).
---
SHE ACTS, MODELS AND… RAPS
Besides being an excellent actress, a model, and a producer, Millie also has a hidden talent for rapping, which she showed off on a 2016 episode of The Tonight Show with Jimmy Fallon. She gave off an amazing performance while rapping a verse from Kanye West's song Monster.
---
SHE OWNS A SKINCARE LINE
Last year Millie announced the launch of her own beauty and skincare line for teenagers called Florence by Mills, named after her great-grandmother Florence. Millie said about her new vegan brand, "I wanted it to be easy to get, fun to use, and still useful but also playing that sophisticated teenager as well".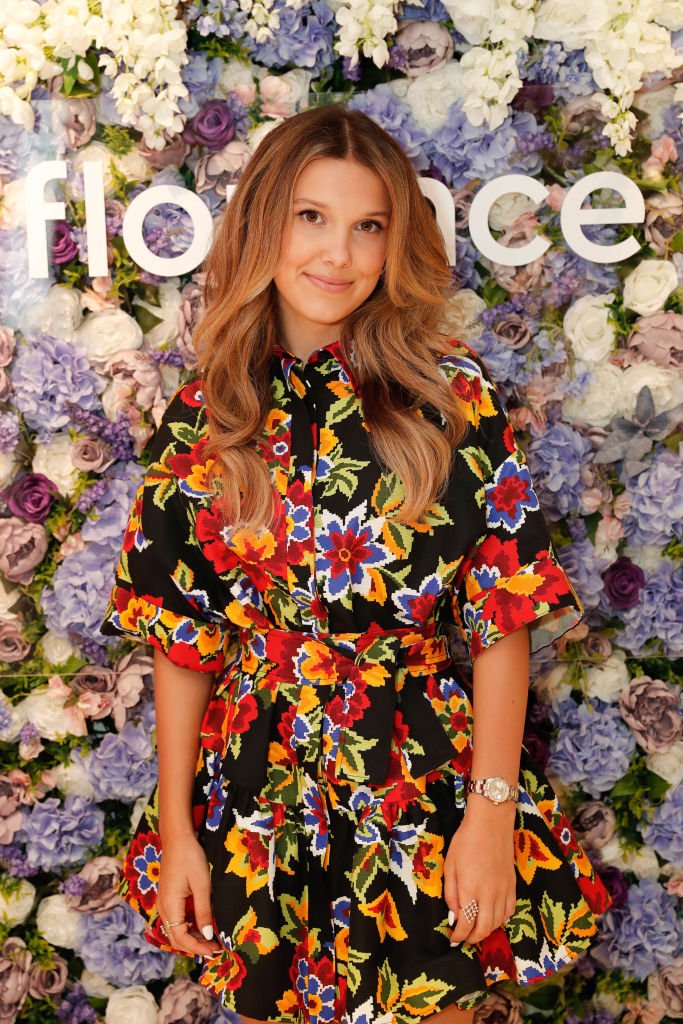 ---
SHE IS PARTIALLY DEAF
Millie confessed in an interview with Variety that she was born partially deaf from one ear and that over the years she completely lost her hearing on that ear. When she is acting, she can't hear herself completely, so she tries to make as much use as she can of her other senses and her facial and body expressions.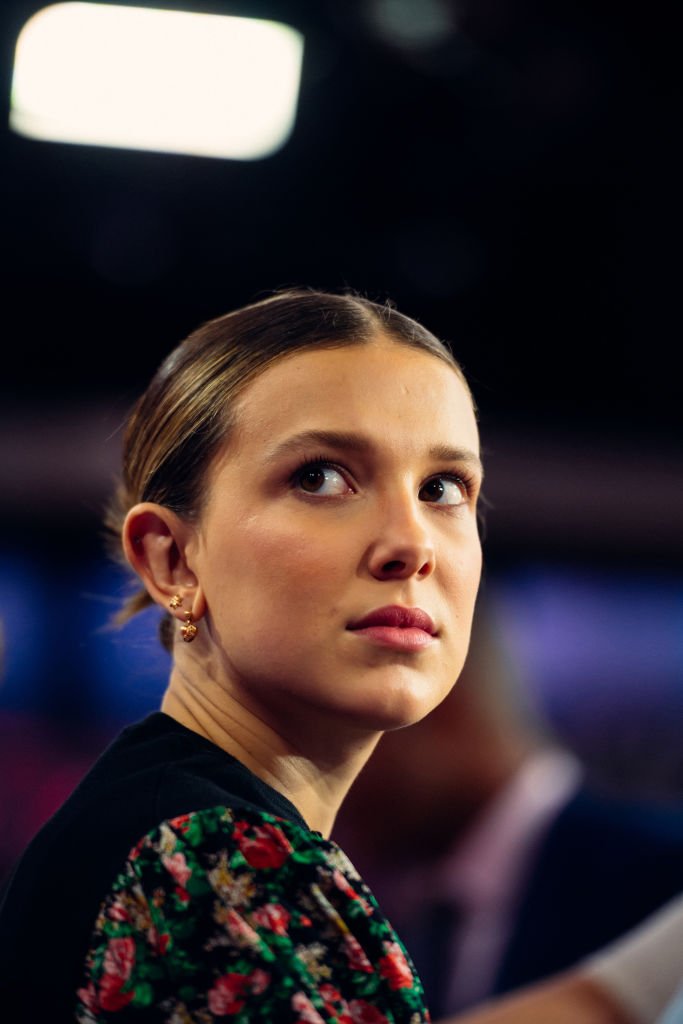 ---
NOT ONLY A TEEN IDOL BUT ALSO AN ACTIVIST
Besides being a worldwide teen idol for her acting and fashion sense, Millie is also a fierce activist against bullying. She created the account @milliestophate to help prevent bullying and cyber-bullying. In 2018, at 14 years of age, she became UNICEF's youngest Goodwill Ambassador, and became committed to "help raise awareness of children's rights and issues affecting youth".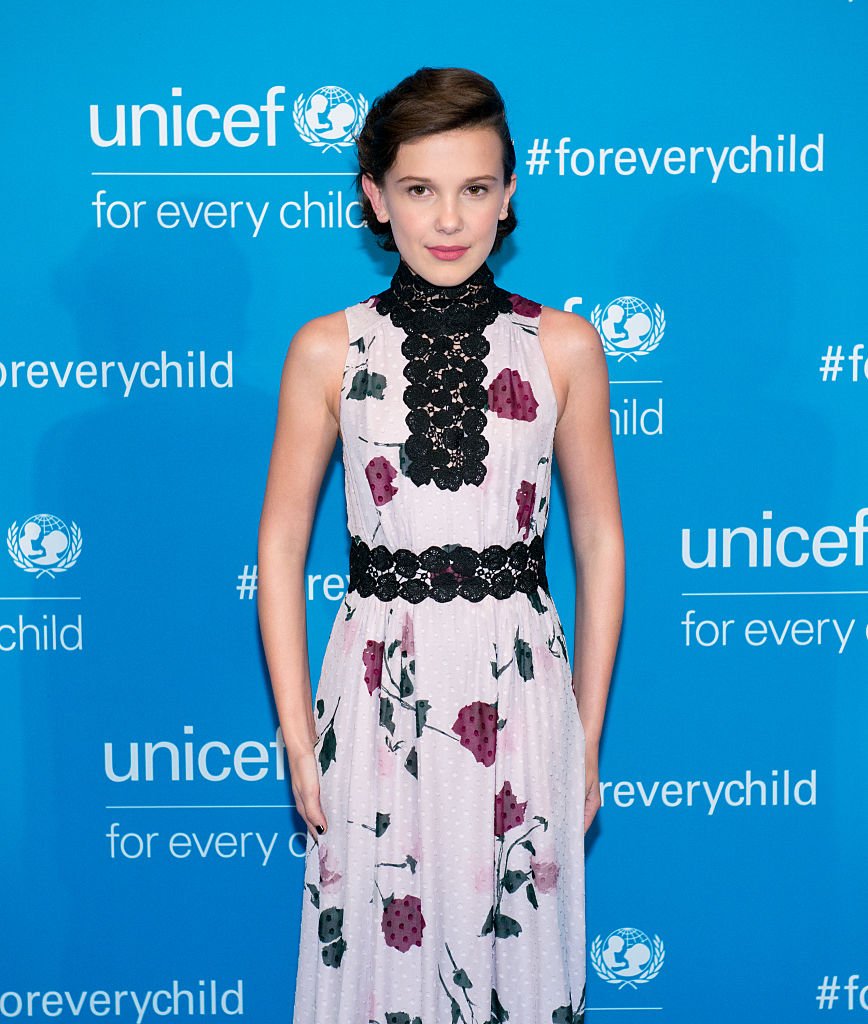 ---
SPOILER ALERT!
WHAT WE KNOW ABOUT STRANGER THINGS' SEASON 4
What is the release date?
Although there hasn't been any official information regarding its release date, if the show follows last seasons' launch pattern, we may be watching season 4's first episode in October 2020. Wouldn't that be a great way to spend the holidays? Alternatively, considering that season 3 premiered in July, we could also see it happening this summer. Fingers crossed!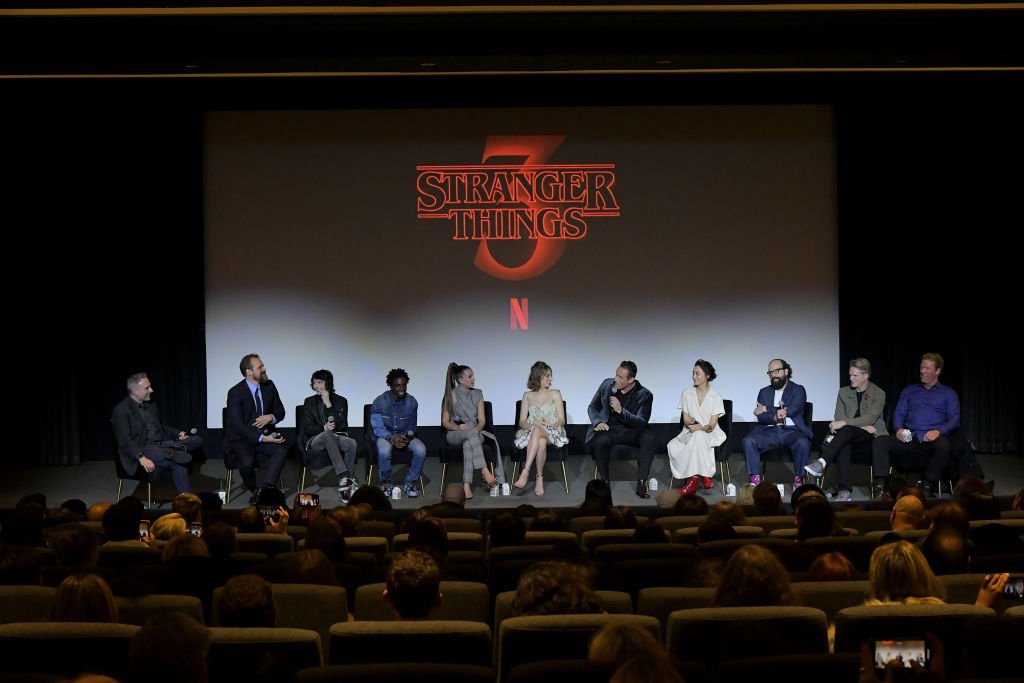 ---
Who will be part of Season 4's cast?
All of the main characters of the show are expected to come back, so we are looking forward to seeing Millie Bobby Brown (Eleven), Finn Wolfhard (Mike), Noah Schnapp (Will), Gaten Matarazzo (Dustin), Caleb McLaughlin (Lucas), Joe Keery (Steve), Sadie Sink (Max) and Natalia Dyer (Nancy) back together in our screens again.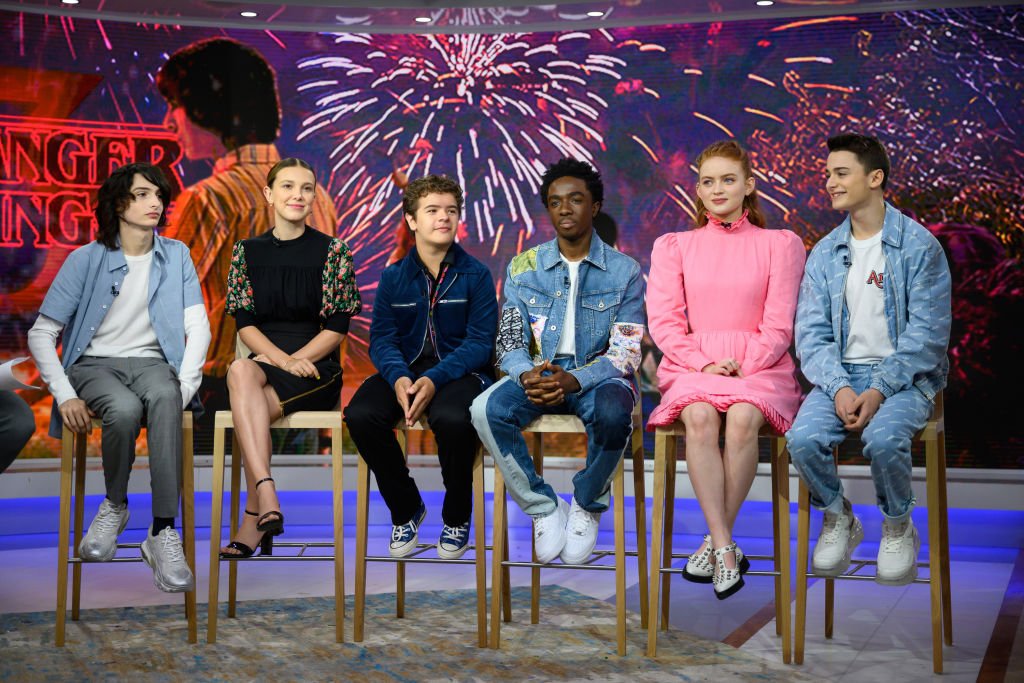 ---
What can we expect in Stranger Things 4?
In season 3's last episode, we saw Hopper apparently sacrificing himself to save everyone else and getting killed while doing it. But on that same episode, we were all also taken to Russia and heard a reference to "the American". So suddenly we started thinking if Hopper was really gone for good.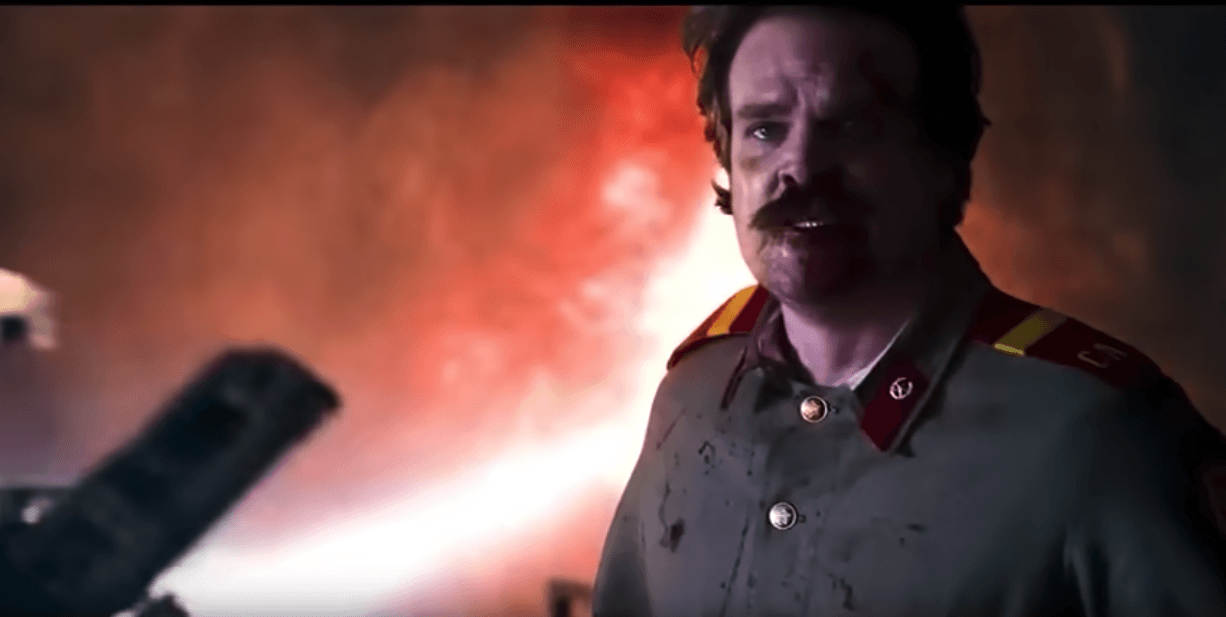 Season's 4 brand new trailer shows us what we all suspected: Hopper is indeed alive and working in this sort of Russian prison camp. David Harbour, the actor that plays Hopper, had actually kind of hinted about this when he asked people if they had seen the after-credits scene, so it couldn't really be that much of a surprise.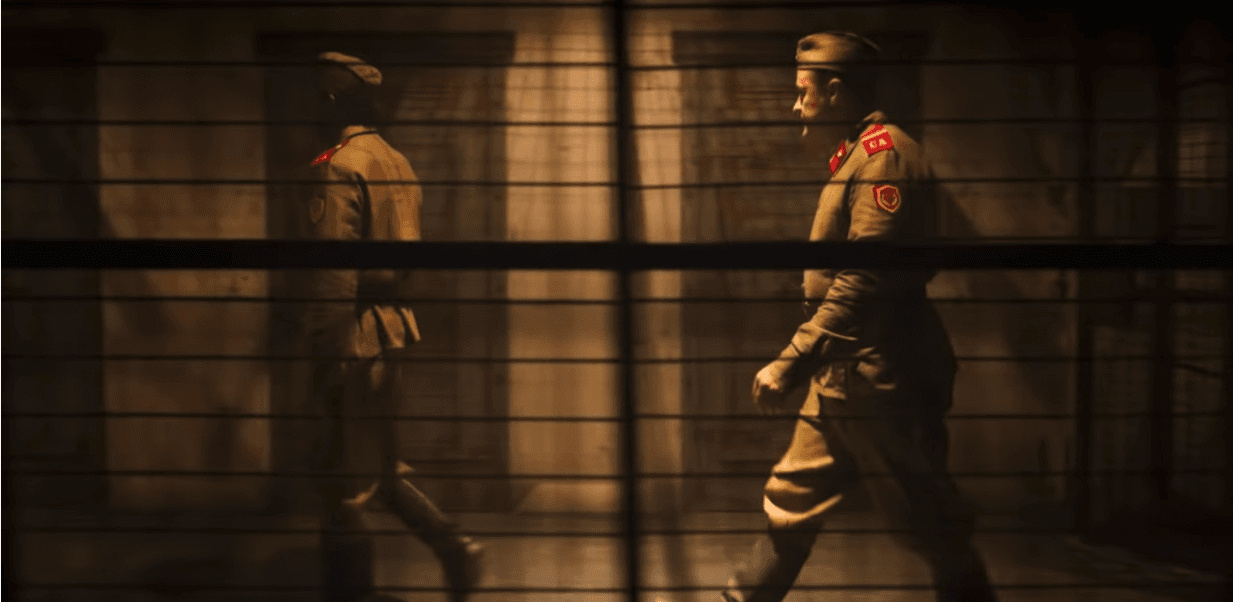 ---
So this season, we'll have to figure out how in the world he went from being almost killed to being locked in a Russian prison, and how he'll eventually get to be reunited with the rest of the gang again.
---
Looking forward to the return of Stranger Things? We have to admit that the wait is getting harder and harder! Don't forget to share this article (and all the excitement) with other fans!
Source: Popbuzz, Otakukart, IMDB, Forbes