The Life of 'American Idol' Judge Lionel Richie: His 2 Ex-Wives and 3 Children
American Idol Judge, Grammy-award winning songwriter, and musician are just some of the things we can call Lionel Richie. He's written some of the most iconic and soulful songs we have ever heard. His marriages, on the other hand, were not without controversy. From affairs to allegations of abuse, his relationships were turbulent at best. Read on to learn more!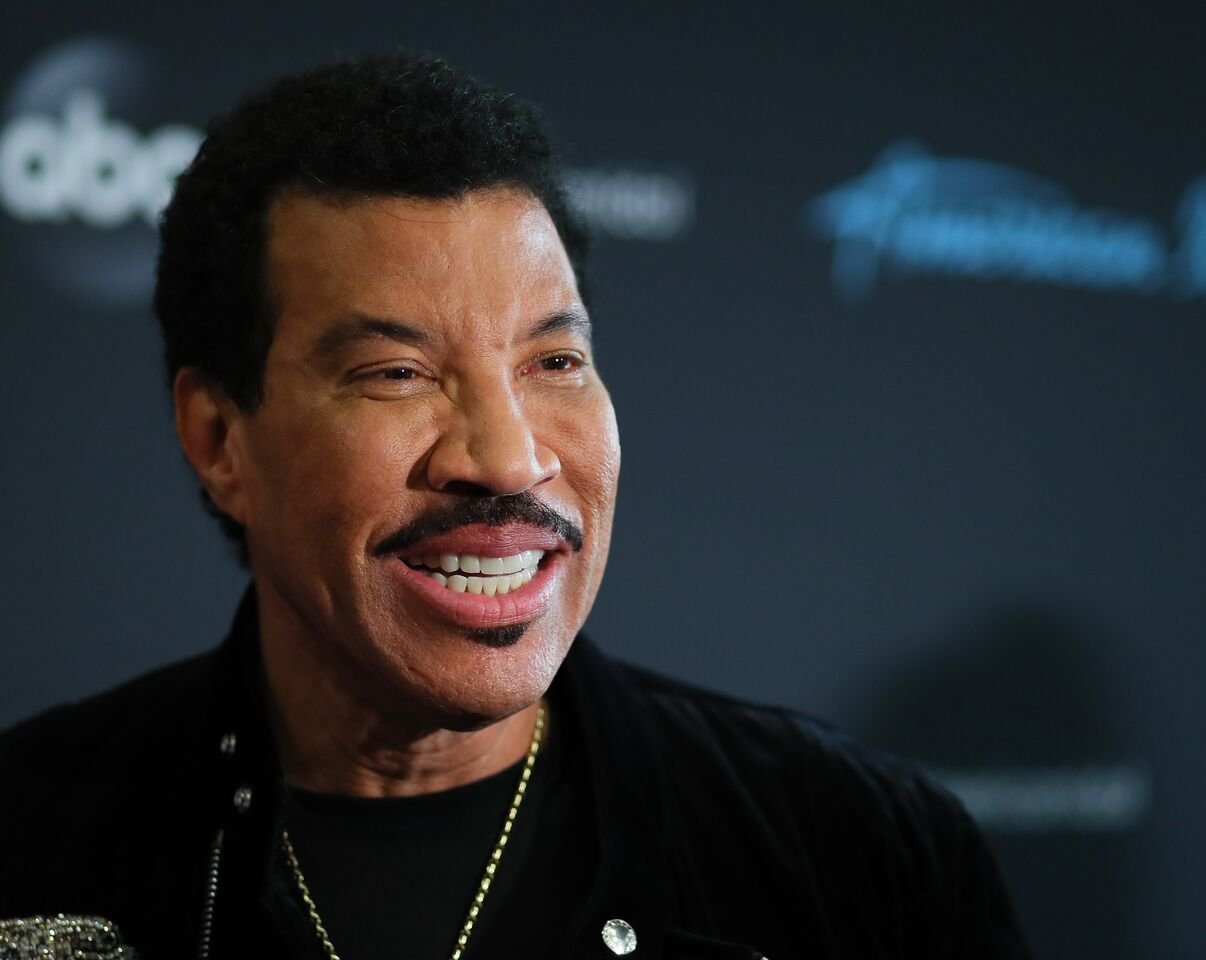 ---
His music has inspired generations of fans and artists alike. Although he's not just a successful singer - he's also a proud father-of-three. With all of his success, his most prized possession remains to be his family, including his three kids. Here's a look at his previous marriages and the three kids he cherishes the most.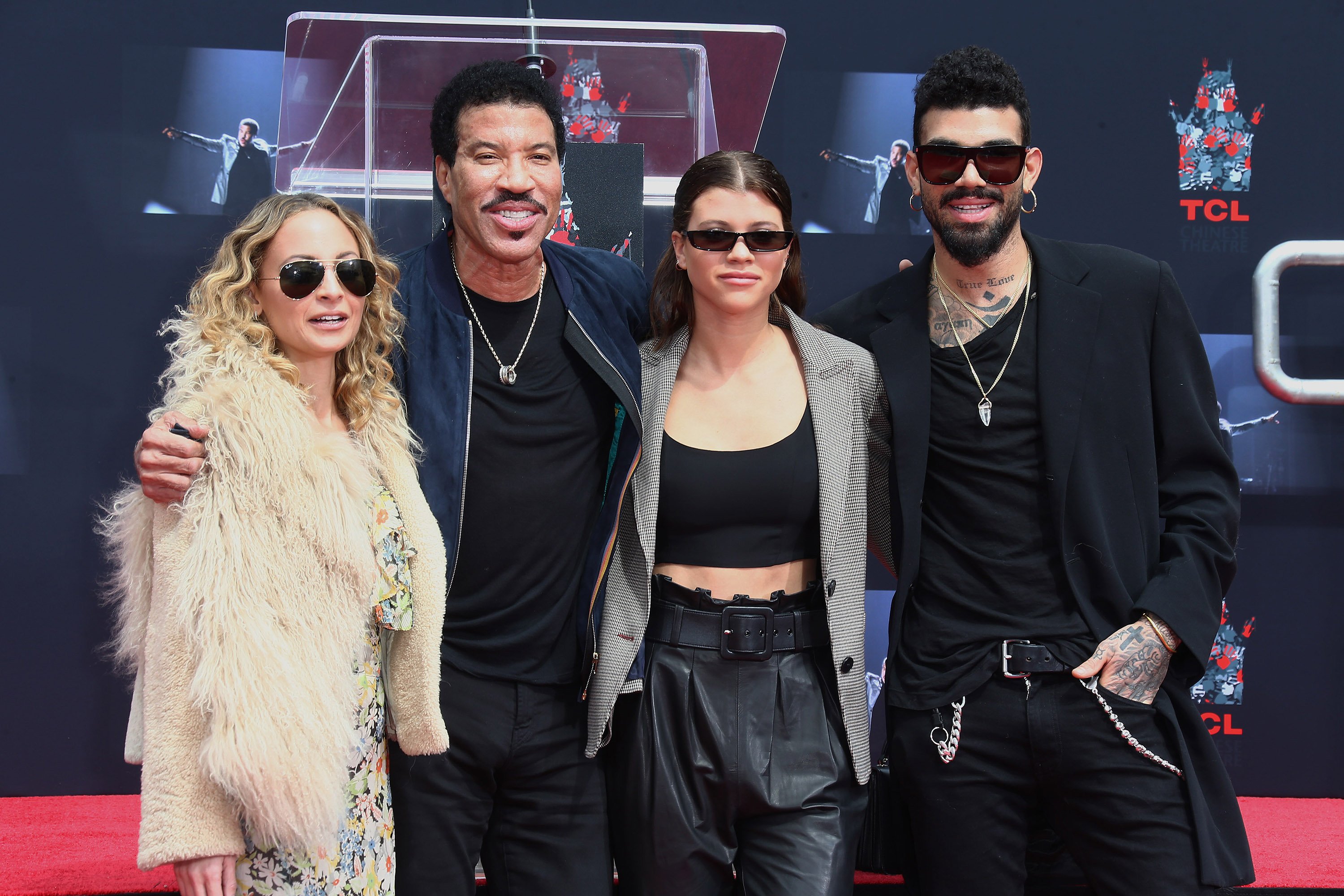 ---
BRENDA HARVEY
Richie's college sweetheart, Brenda Harvey, became his first wife for 18 years. Together, they adopted a daughter Nicole, whose biological parents could not take care of her. Sadly the couple's relationship ended in 1993 after rumors about the "All Night Long" singer's alleged affair broke the news.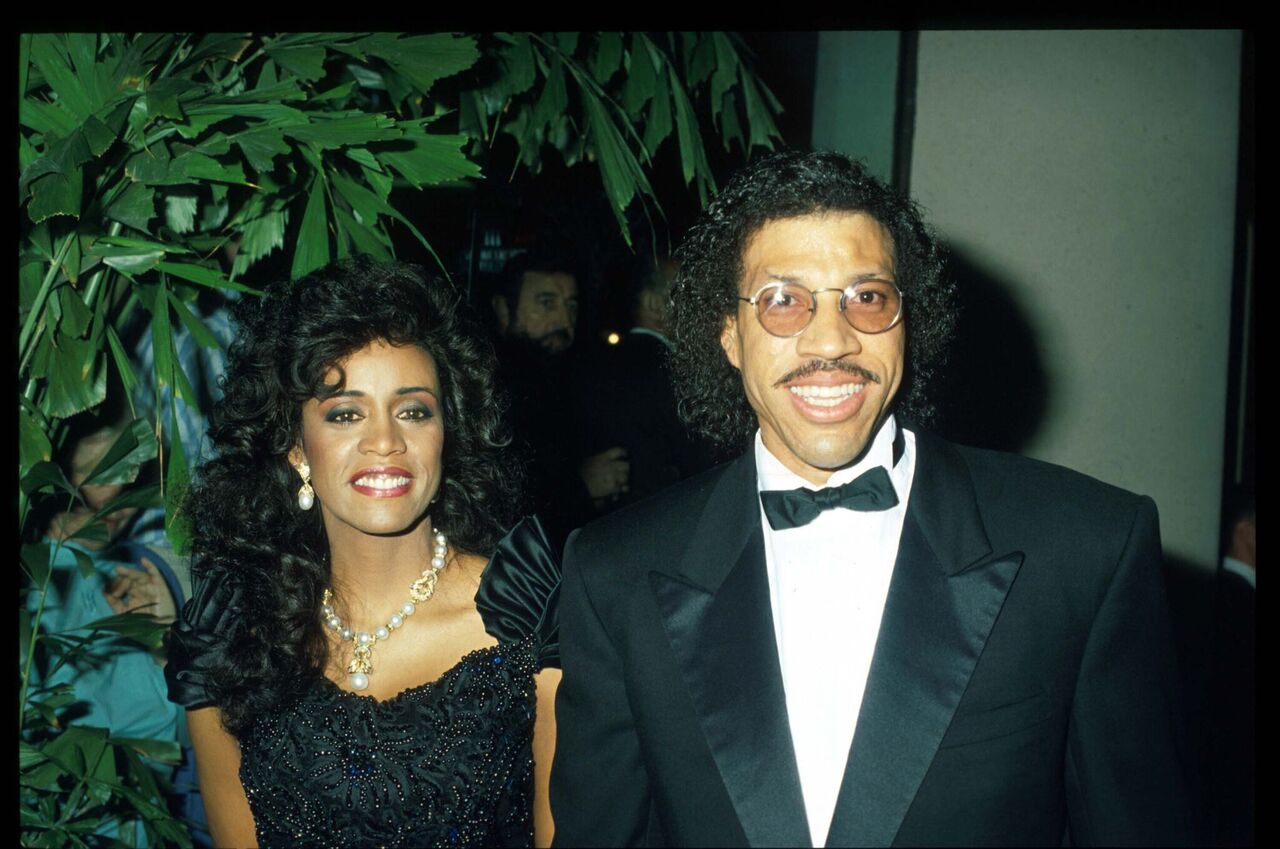 ---
ASSAULTING HER HUSBAND
The LA Times reported in June of 1988 that the award-winning musician's then-wife, Brenda was arrested for allegedly attacking her husband and her mistress. According to the police report, she found Lionel and his 22-year-old mistress at the woman's apartment in Beverly Hills.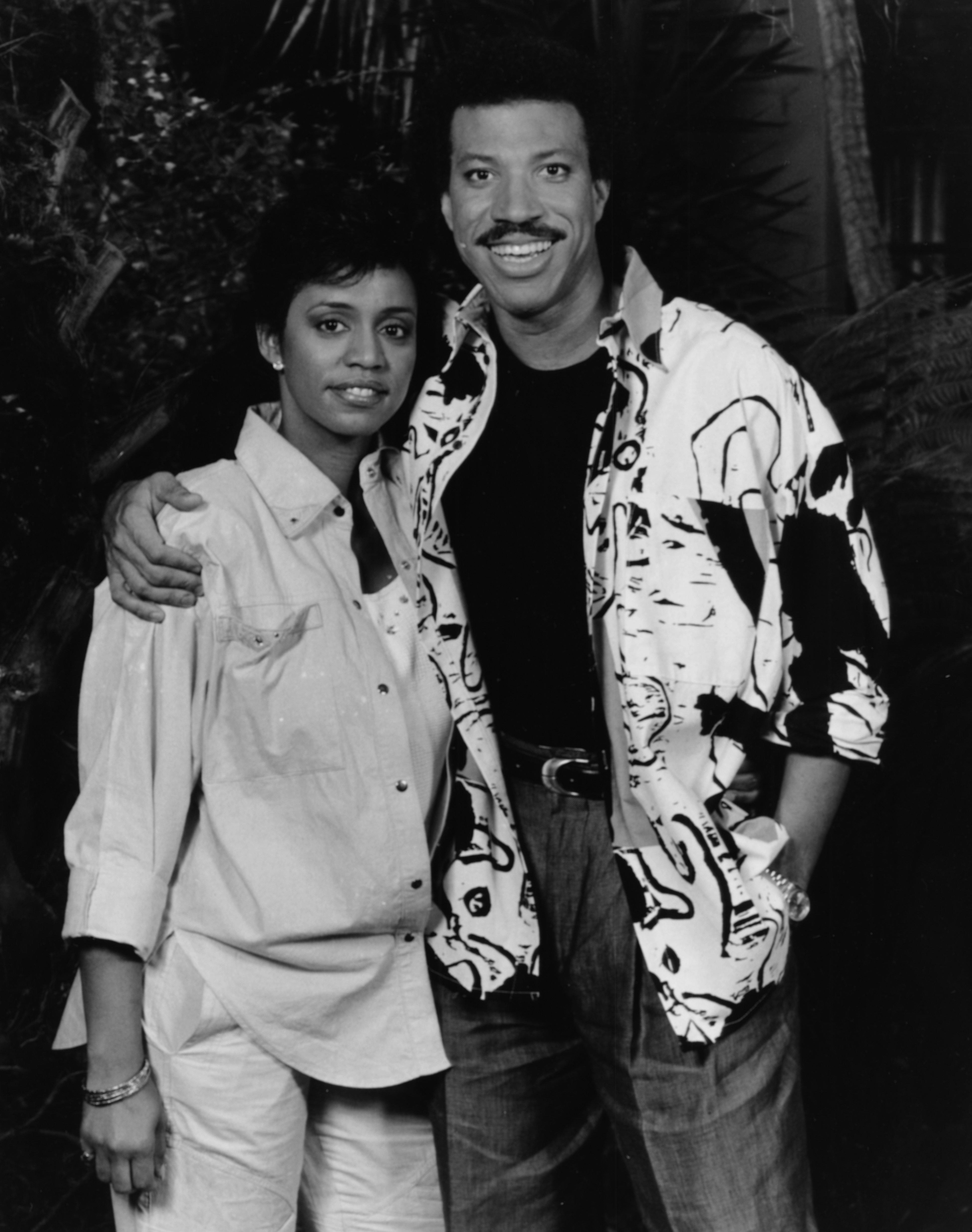 ---
Harvey ended up being arrested for suspicion of causing corporal injury to her spouse, trespassing, resisting arrest, vandalism, battery, and disturbing the peace in the neighborhood after she attacked Ritchie causing a scene early in the morning. She was released on a $5,000 bail which is more or less equal to $21,000 today.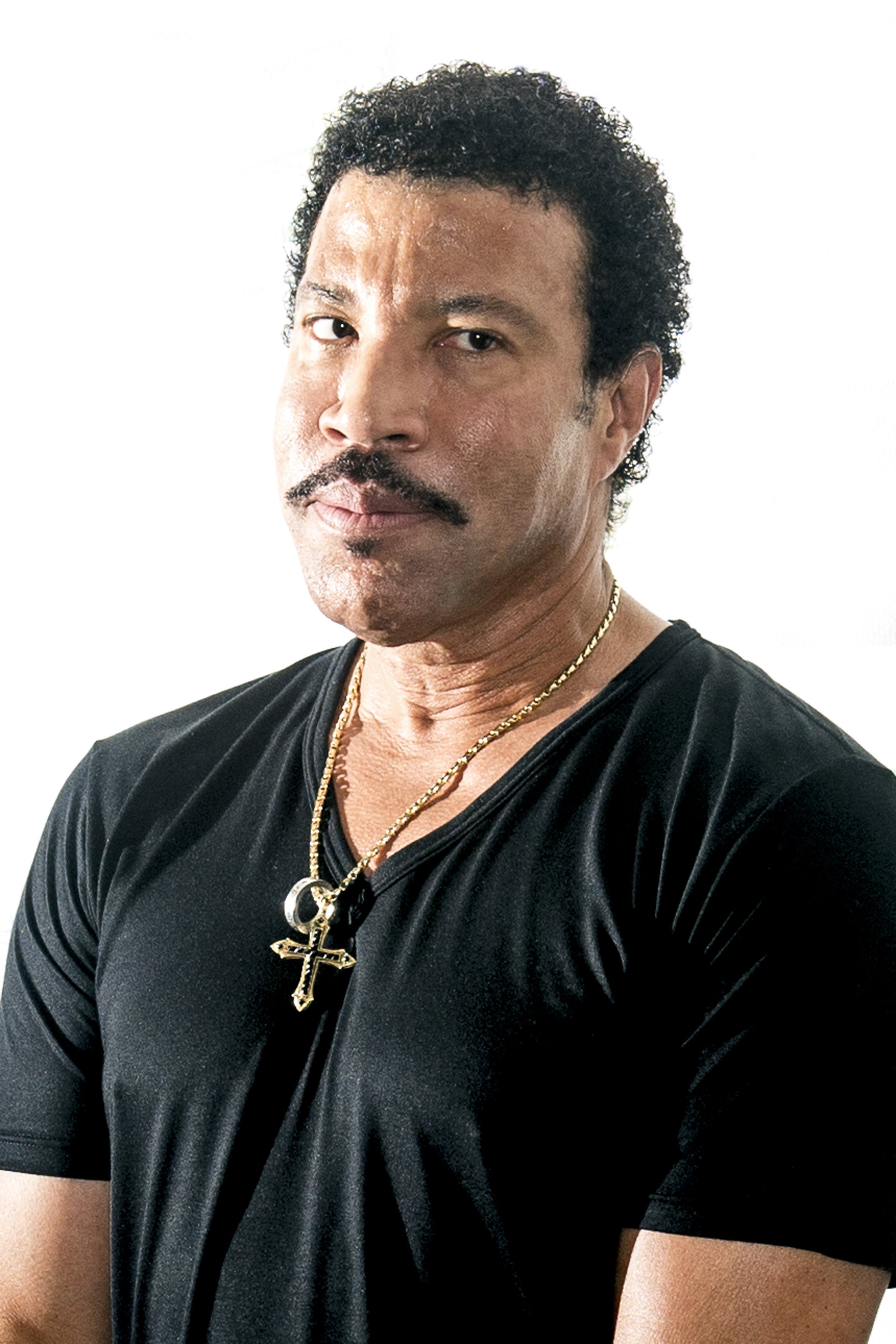 ---
DIANE ALEXANDER
In 1995, Richie married Diane Alexander, who would be the mother of his next two children, Miles and Sofia. Their marriage also ended in divorce with Alexander reportedly seeking $300,000 a month for child support. According to Divorce Magazine, she had an annual expense covering plastic surgery, clothing, and dermatology.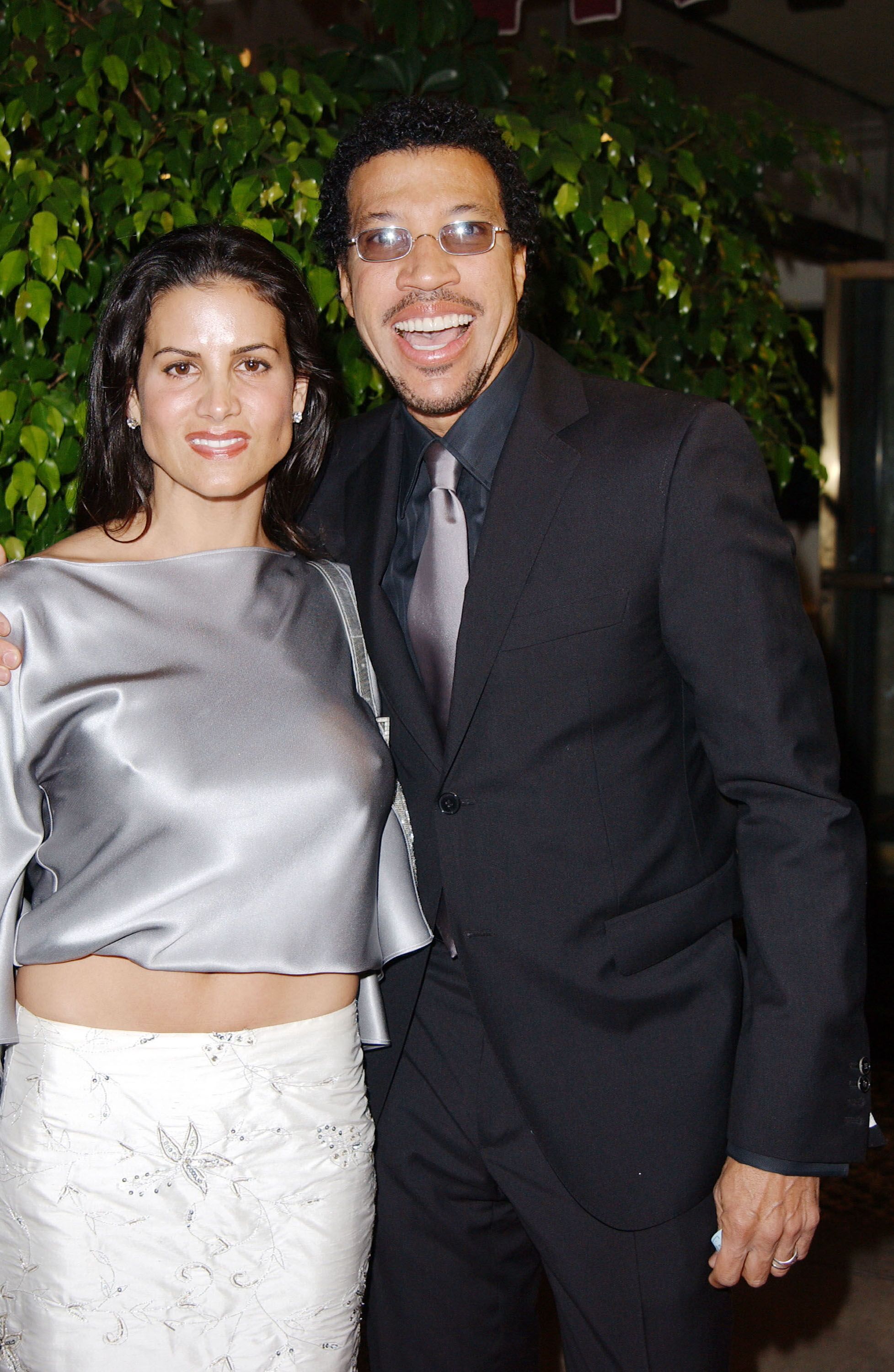 ---
DANCER TURNED LOVER
Alexander was a dancer who was featured in the music video for Lionel Ritchie's 1986 hit, "Dancing on the Ceiling". GossipPanda reports that there was another time Ritchie was beaten by his wife for having an affair, that woman he as seeing was Alexander. Meeting on the music video must have been a precursor to their affair later on.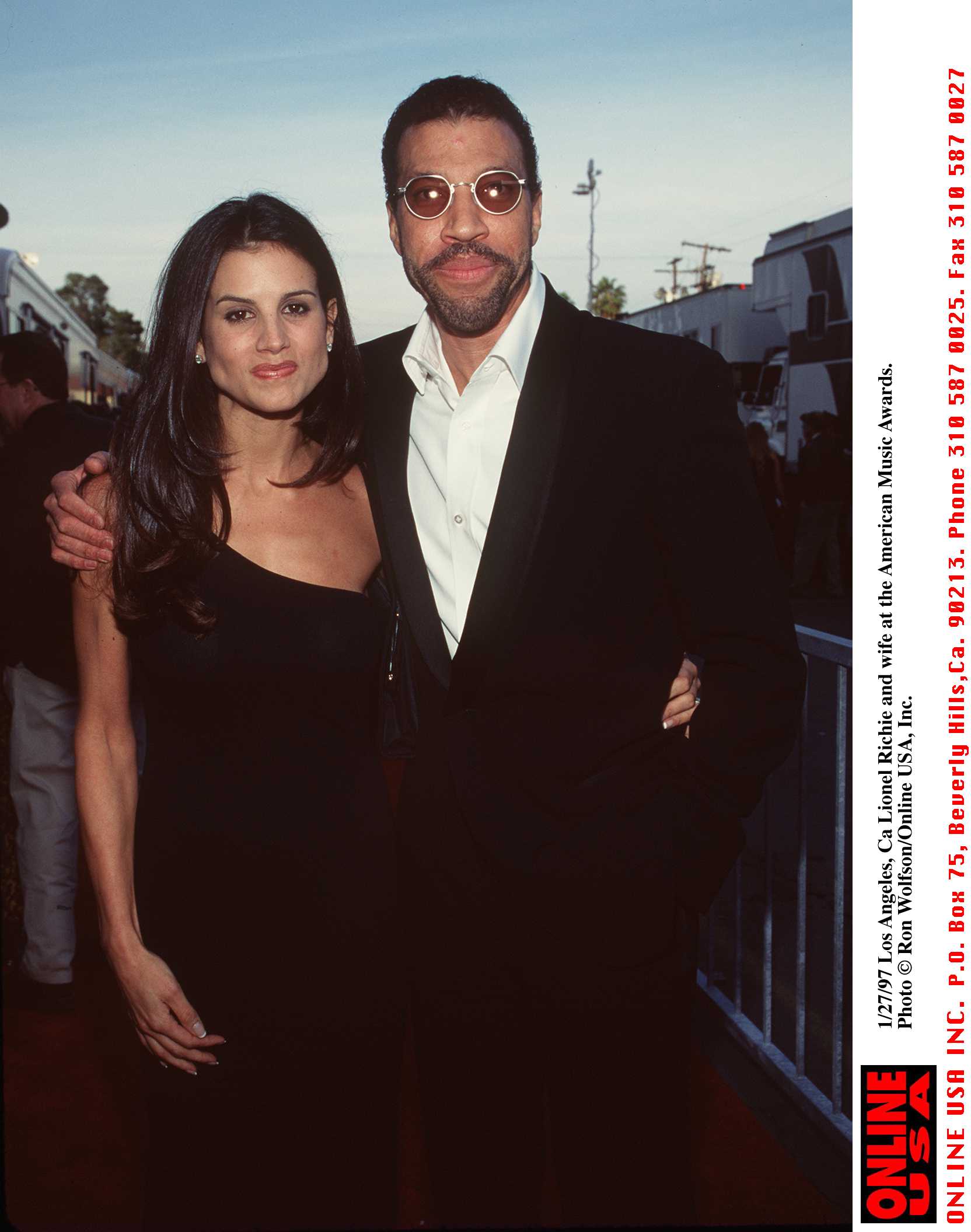 ---
It only took Ritchie two years to recover from his first marriage to Harvey and marry Alexander in 1995. Just like his previous marriage, however, the relationship was rocky at best. Lionel and Alexander's marriage ended in 2003 after they had already had two children together. One boy, and one girl.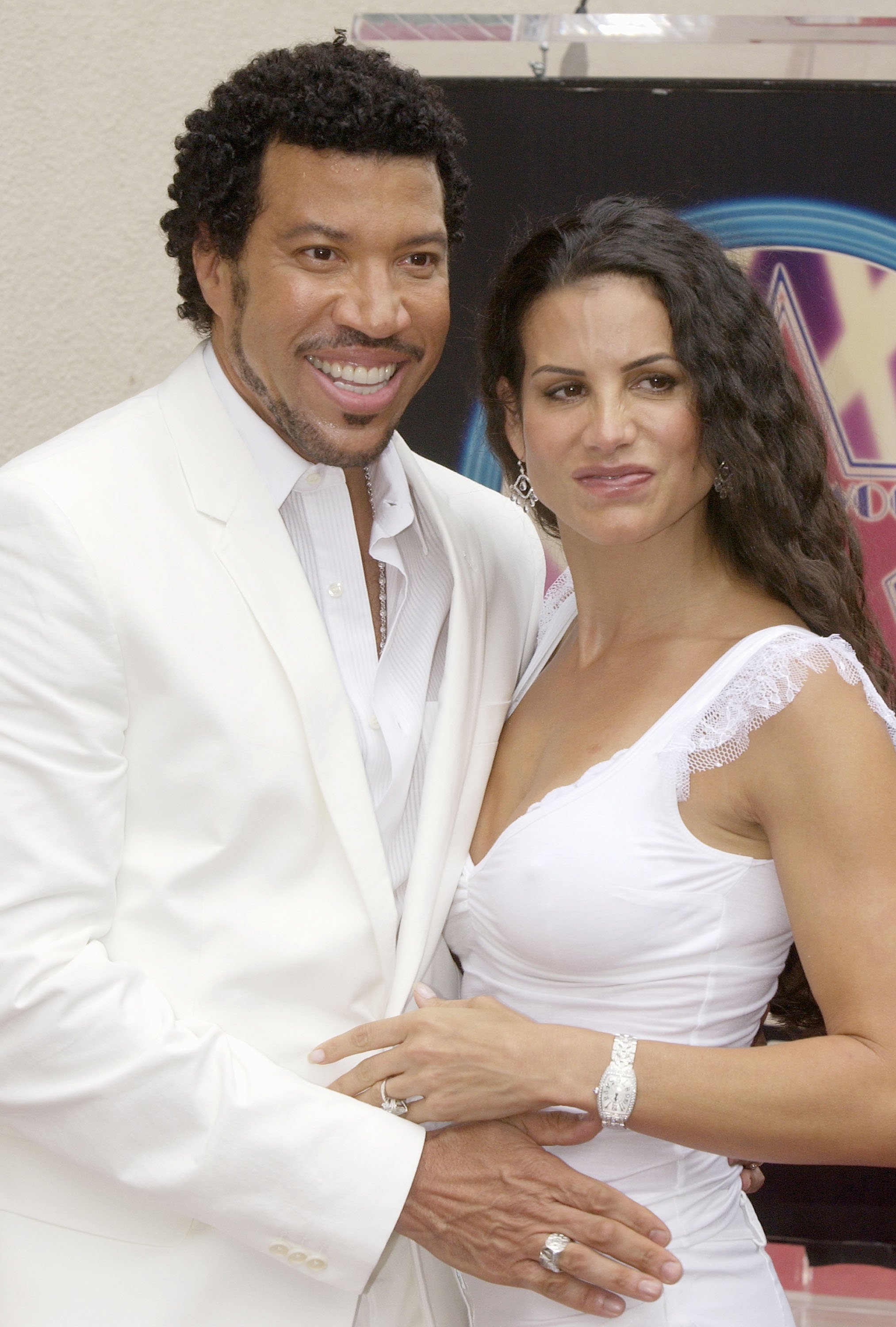 ---
MAINTAINING GOOD RELATIONSHIPS
Despite having difficult and sometimes, abusive marriages, Lionel Ritchie and his ex-partners have managed to maintain a civil relationship with each other. Some would even be bold enough to say that they consider each other friends. Ritchie is often seen out shopping with ex-wife, Alexander. He also makes public appearances at events with ex-wife, Harvey.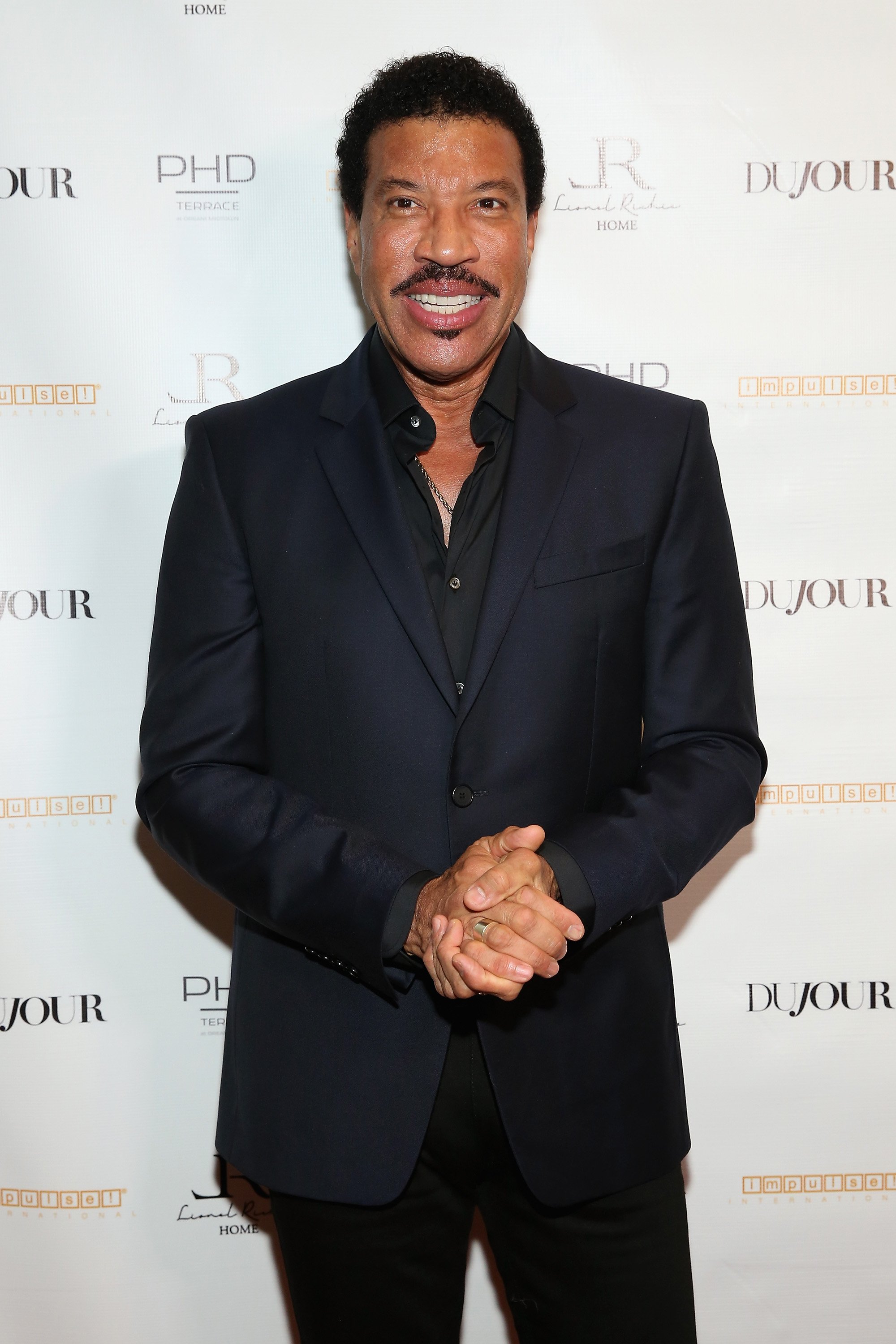 ---
GIVING UP ON MARRIAGE 
Since 2014 Richie has been in a relationship with the stunning model, Liza Parigi. She grew up in Switzerland and has worked as a model. She now runs a lifestyle blog called "Dream Design Discover." While her true age has been kept under wraps, it's been speculated that she's in her early to mid-thirties. Three decades behind her famous boyfriend.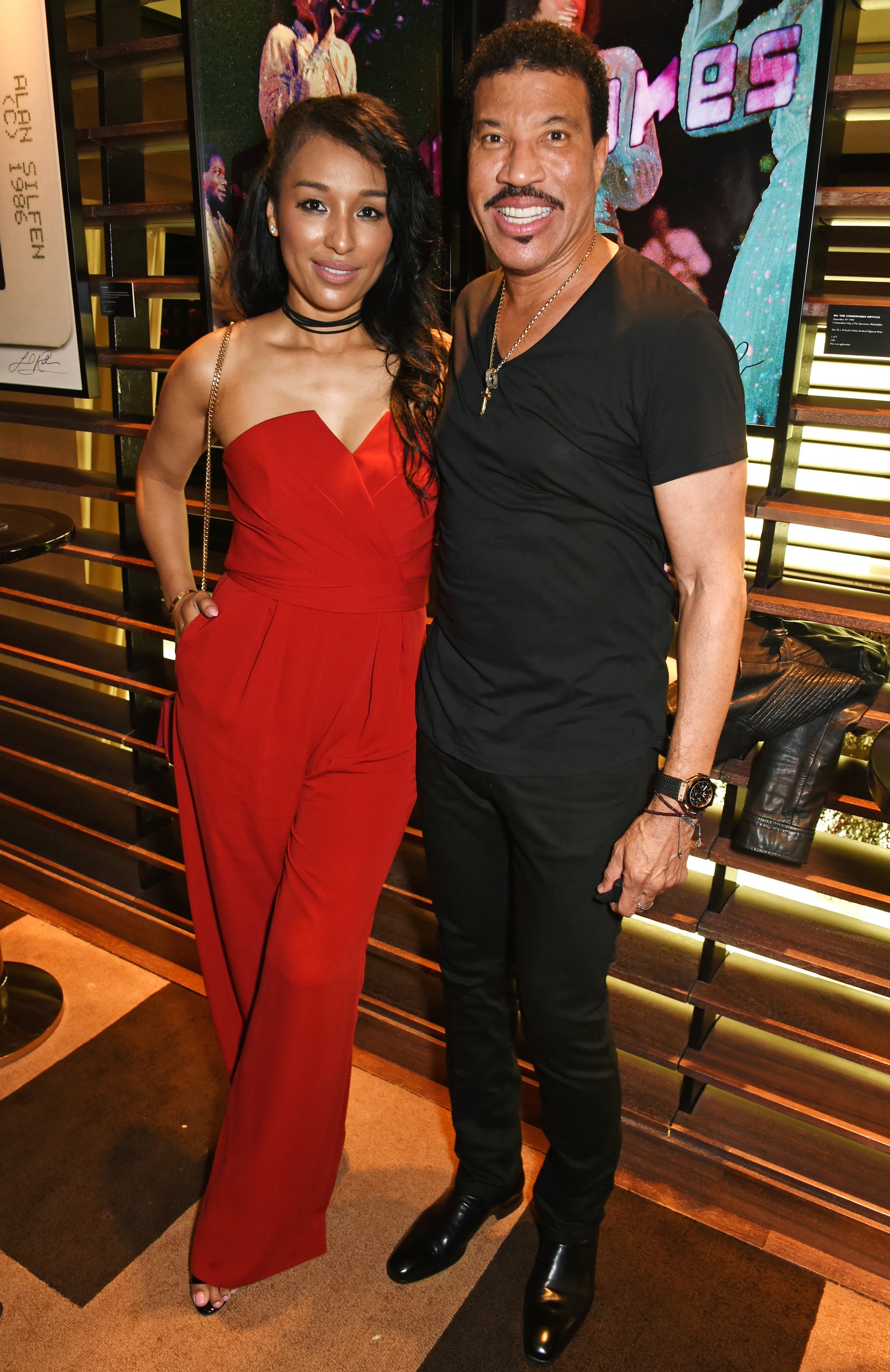 ---
In 2016 Richie told the Mirror that he's open to the thought of having kids with Parigi, who has never been married and doesn't have kids but said this on marrying again: "I'm a little spooked on that. You try marriage once and you try it twice and think, 'do I want to roll the dice again?' I'm not convinced."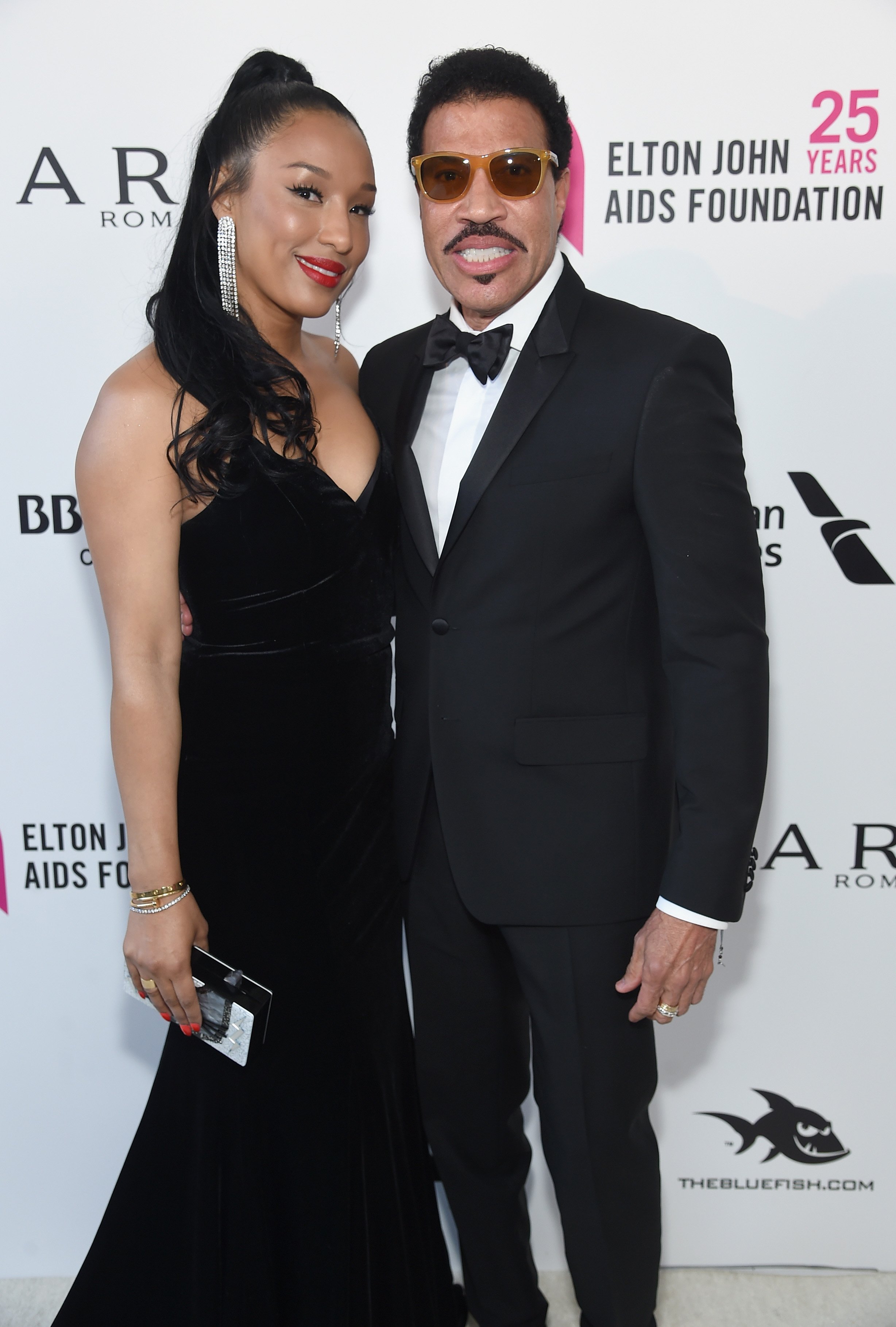 ---
HIS OLDEST CHILD: NICOLE RICHIE
The eldest Richie child, Nicole, is most known as a socialite, television personality, and Paris Hilton's ex-best friend. After meeting Hilton at The Buckley School and attending college at the University of Arizona, the two starred in a reality series called "The Simple Life."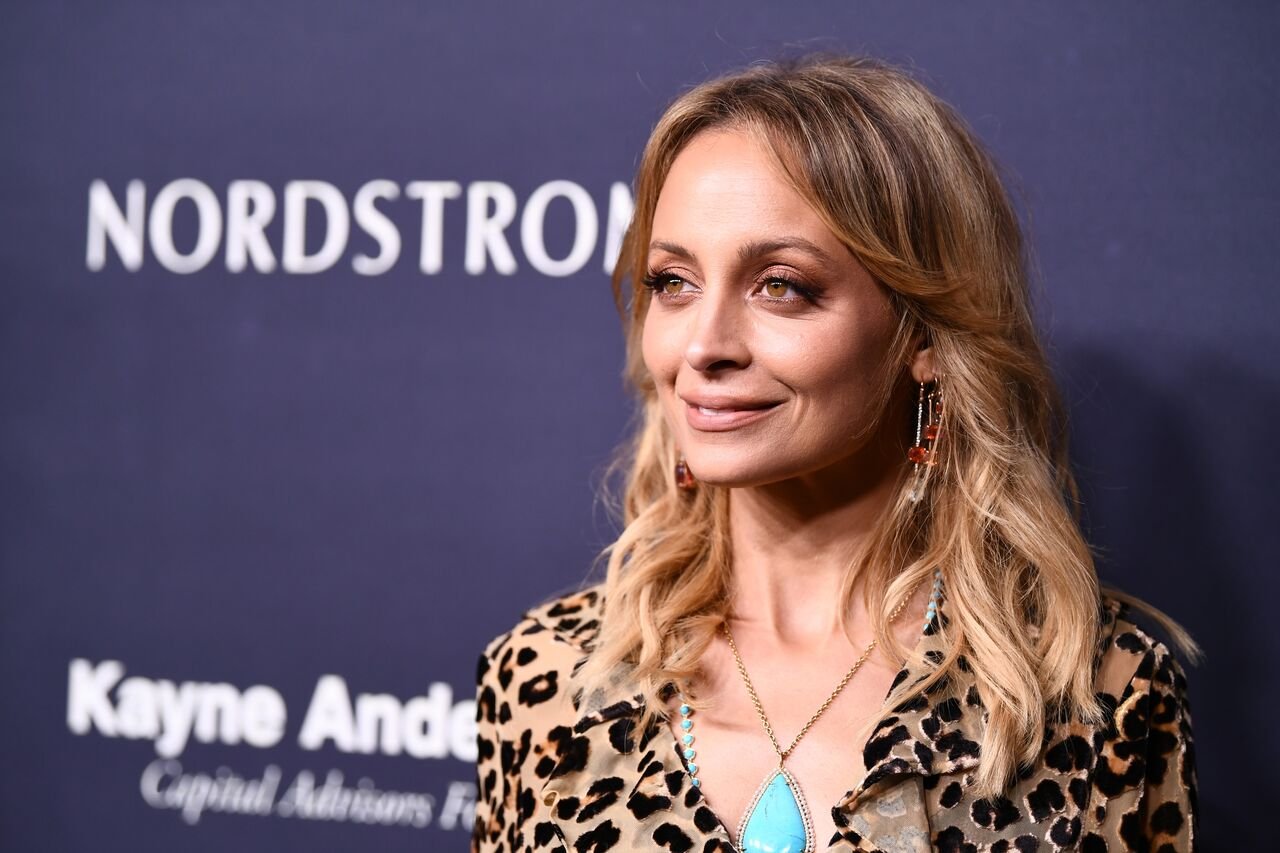 ---
Nicole appeared on the shows "Eve," "Six Feet Under," "American Dreams," "8 Simple Rules," "Chuck," and the film "Kids in America." Her reality show, "Candidly Nicole," caught the eye of producers Tina Fey, Tracey Wigfield, and Robert Carlock, making them want her for the sitcom "Great News." Fey said: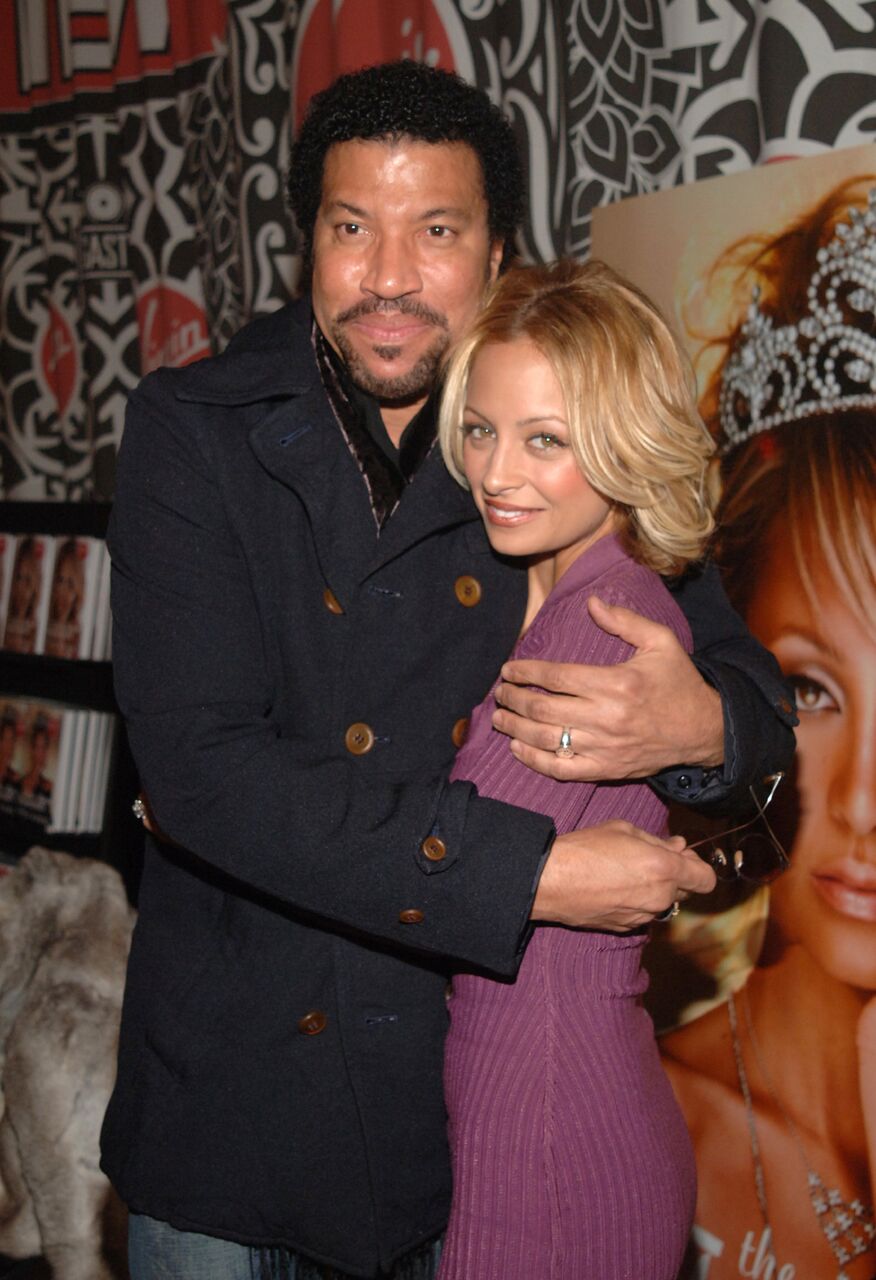 ---
"Her character is meant to be cool and current in a way that intimidates him, but she also has to be funny and likable for the home audience. I can't think of anyone better than Nicole at delivering both." Nicole married Good Charlotte singer Joel Madden in 2010 and have two children together, Harlow Winter Kate and Sparrow James Midnight.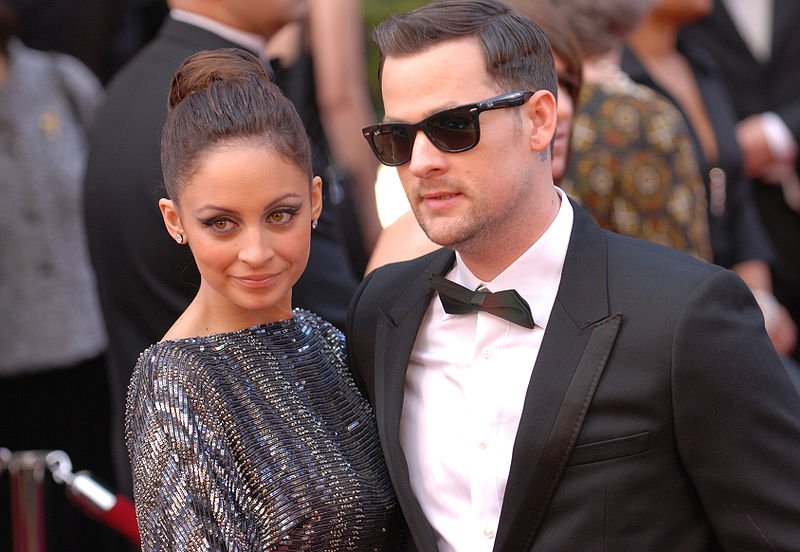 ---
NICOLE'S ADOPTION
While the world primarily knows Nicole as the daughter of Lionel Ritchie, many would be surprised to find out that she was, as mentioned earlier, adopted by Ritchie and his first wife Harvey. Yup, this beautiful Hollywood socialite's biologicla parents aren't the award-winning musician and his former paramore.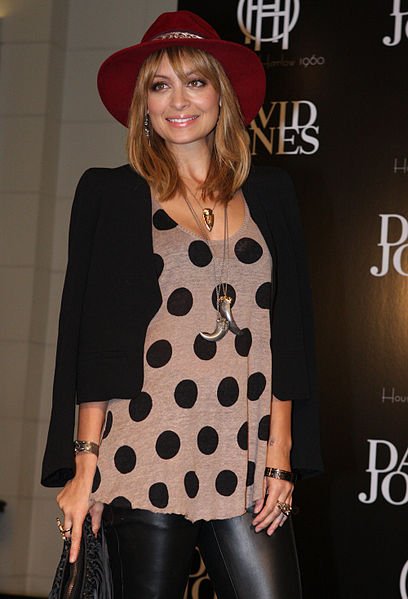 ---
In fact, Nicole's biological parents are Peter Escovedo, a drummer who toured with Lionel for a brief period of time and Karen Moss, an assistant to Nicole's aunt, singer, drummer, and Prince collaborator Sheila E. Back then Escovedo and Moss had been facing domestic and financial issues and knew that they would not be capable of raising their daughter properly.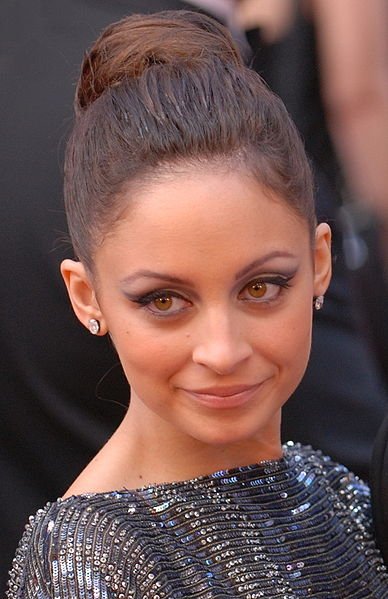 ---
When Nicole was 4, her birth parents agreed to let her move in with Lionel and Brenda, as they were unable to care for her financially. About being adopted, Nicole has said, "My parents were friends with Lionel. They trusted that they would be better able to provide for me."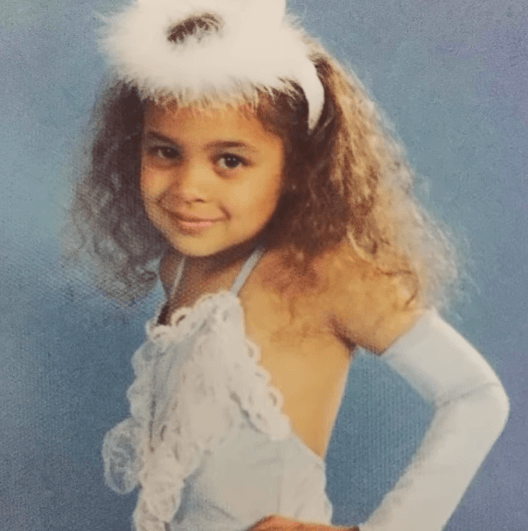 ---
The Grammy-award winner first saw little Nicole at a Prince concert. "There on the stage in the middle of the concert was this 4-year-old kid playing the tambourine," he told Piers Morgan in a 2015 interview. "So I went backstage and I knew the mother and I knew the father and, of course, they were having difficulties with their relationship.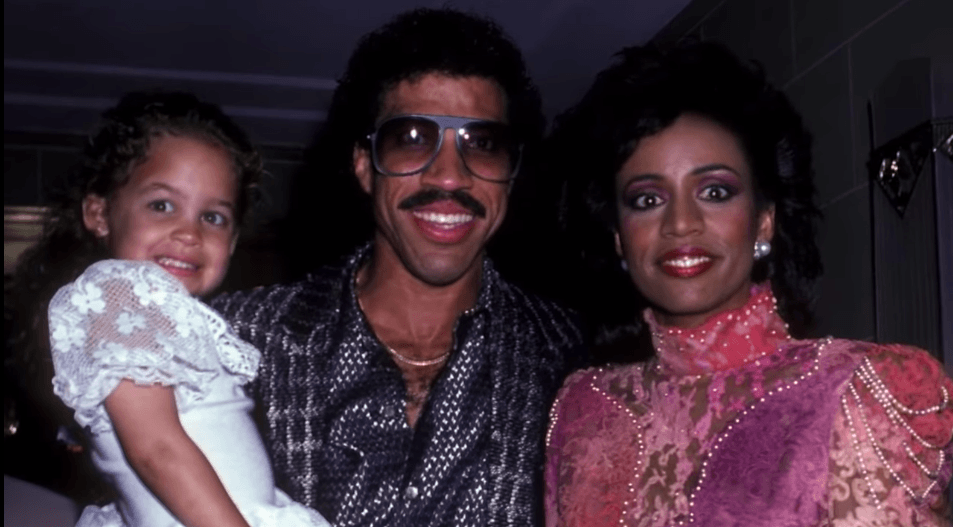 ---
I said, 'While you are having the difficulty, the kid is sitting out here in limbo so I'll tell you what I'll do, just put the kid in my house until the tour is over with and then we will sort this out later.'" Richie also revealed in the same interview that: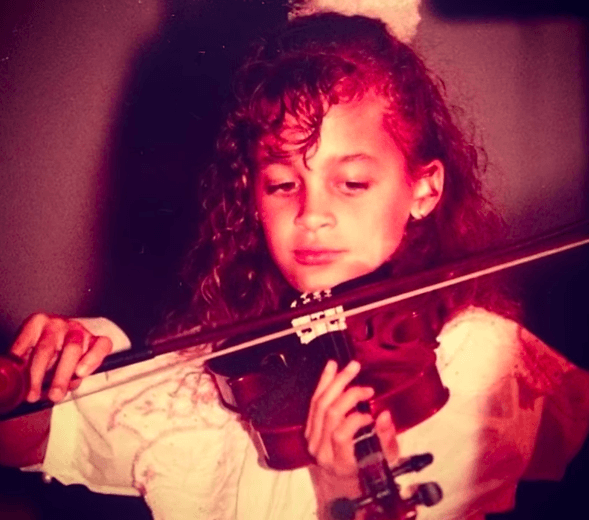 ---
it "took about maybe a year" for him to fall in love with Nicole. "She was a little button, and of course by that time I was Dad and so I said, 'OK, here is what we are going to do: you're going to make everyone wish that they had adopted you.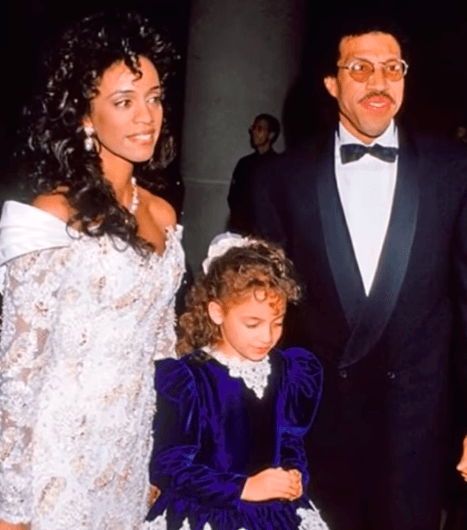 ---
You are going to make everyone in your family wish they actually had a chance to get you back,' and that's when I said, 'Let's adopt her.'" And the rest, as they say, is history. Nicole's life was changed drastically and she would go on to be a star in her own right.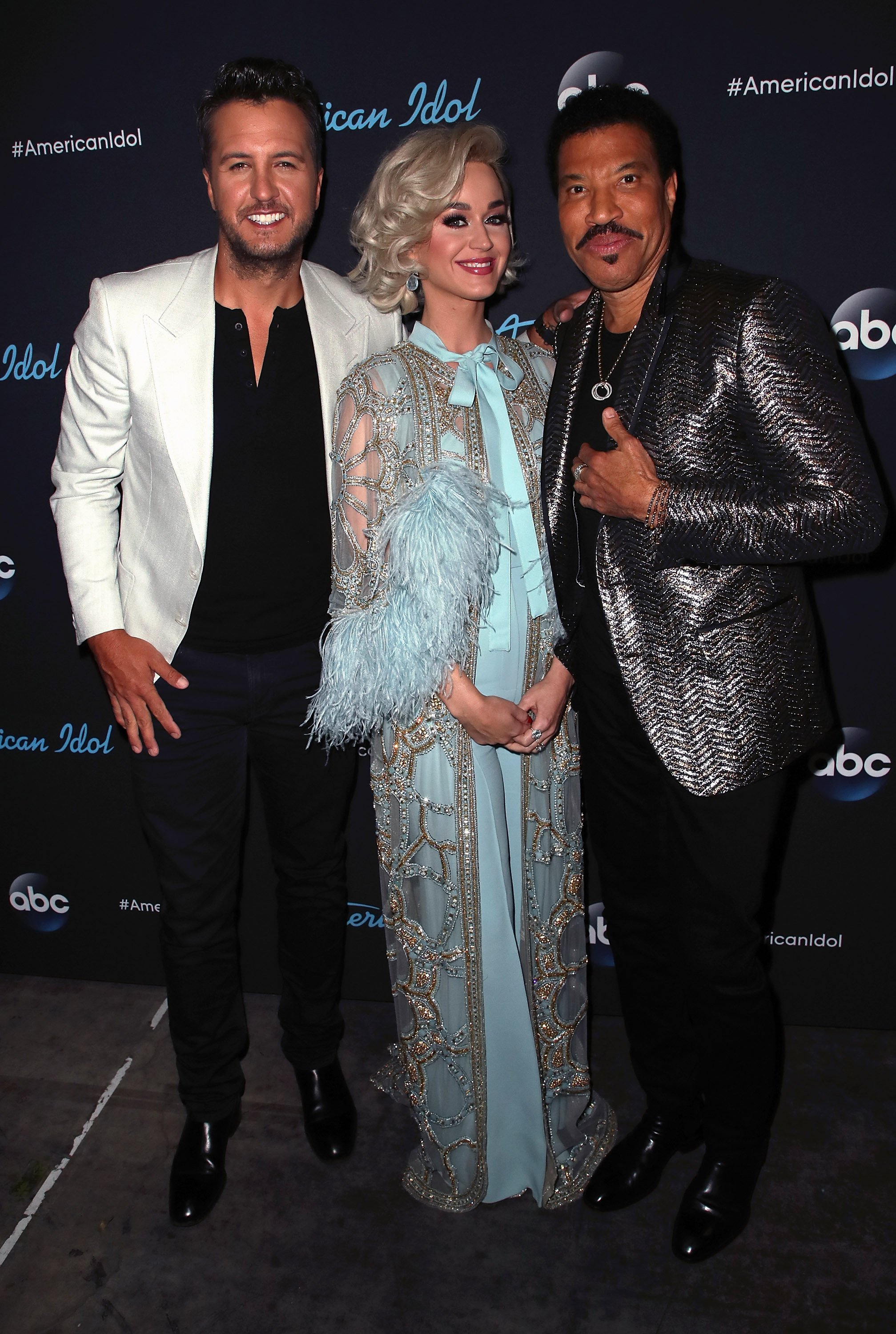 ---
THE MIDDLE CHILD: MILES RICHIE
Richie's second child, Miles Brockman Richie born on May 27, 1994, is a model signed with Wilhelmina Models. He is the singer's first childe with second wife, Diane Alexander. As a model, he took part in New York Fashion Week and Philipp Plein's show.
---
Despite having his father and sisters' fame following him around which most would use to their advantage, Miles has decided to try and make a name for himself instead. Though he is the least, but still famous child of Lionel Ritchie, it may be because of his own intentions.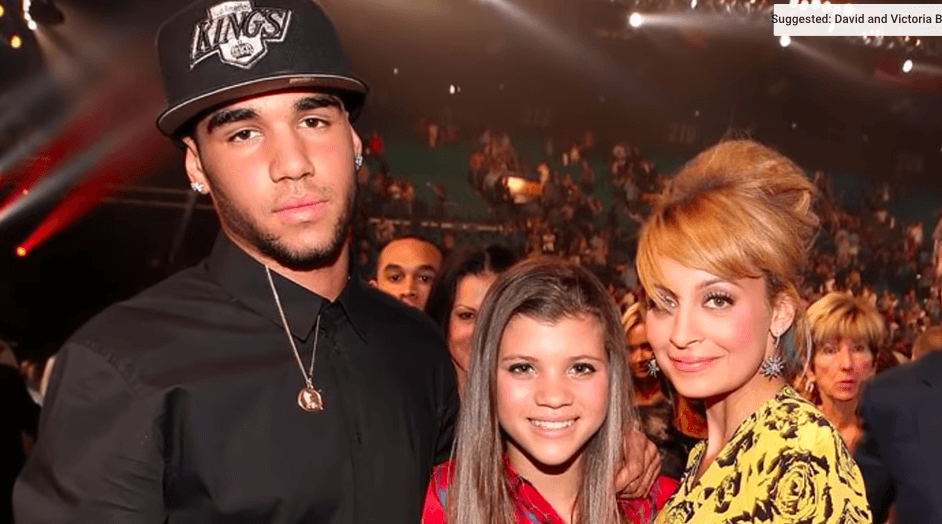 ---
He said in a 2018 interview: "I'd like to not be viewed as a celebrity person or something. I'd like to be known as a model or an actor, not just the 'son of,' or the 'brother of.' I'd like to develop my own identity in those scenarios." Apart from his career, Miles spends his time boxing and practicing Muay Thai at Rumble Boxing in Los Angeles.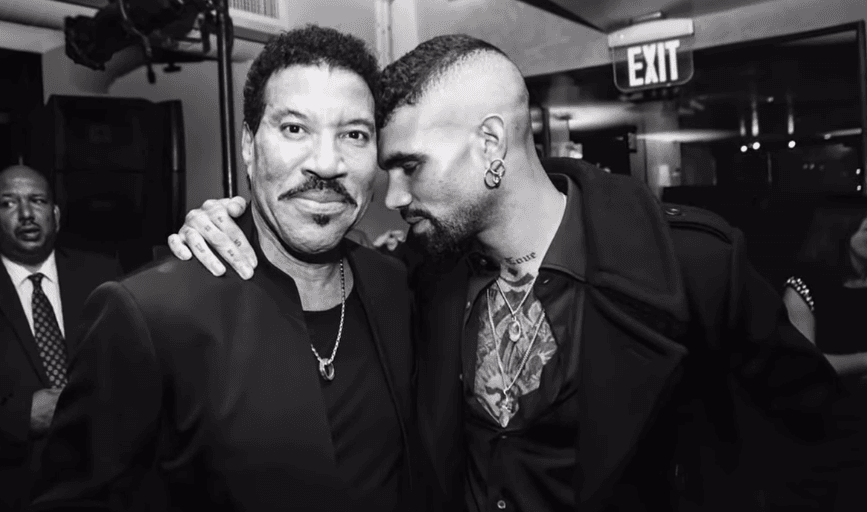 ---
SHOOTING UP THE HEADLINES, THE WRONG WAY
In 2014 Miles' name shot up the headlines when TMZ obtained a video of Kylie Jenner tattooing her initials onto his hand. The video sparked controversy because this was illegal given that she was unlicensed and only 16 years old at the time. The L.A. County Dept. of Public Health states that only licensed people over 18 can give tattoos.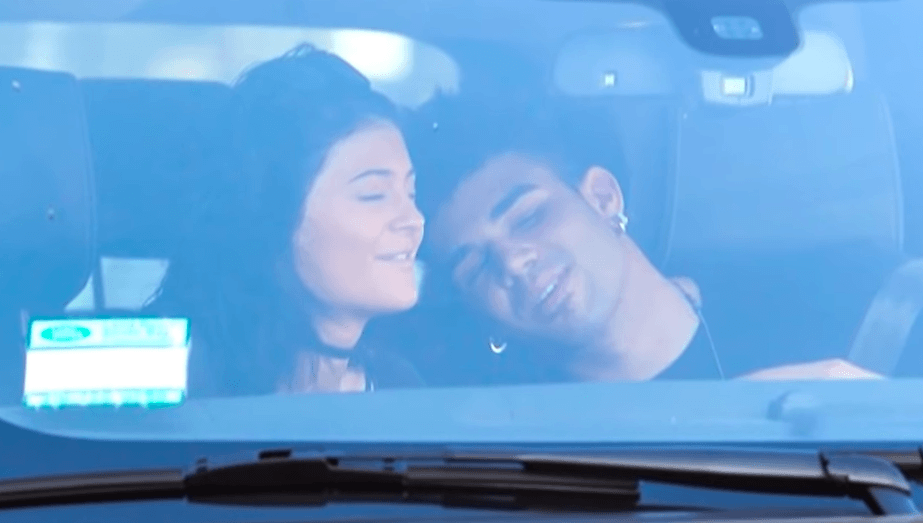 ---
More recently in 2019, TMZ reported that Miles Richie had been detained at Heathrow Airport after not being allowed to enter his flight. According to the reports of eyewitnesses, Miles was angry after not being allowed on a flight and claimed that he had a bomb in his bag that he would detonate if he was not allowed to board.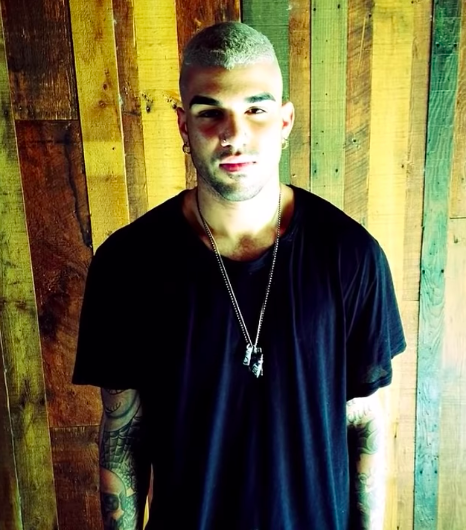 ---
If you didn't know, airports and airlines do not take "bomb threats" or "bomb jokes" lightly. They're literally criminal offenses. After sercurity had arrived to control the situation, the singer's son allegedly got into an altercation, punching one of the guards before police arrived and detained him.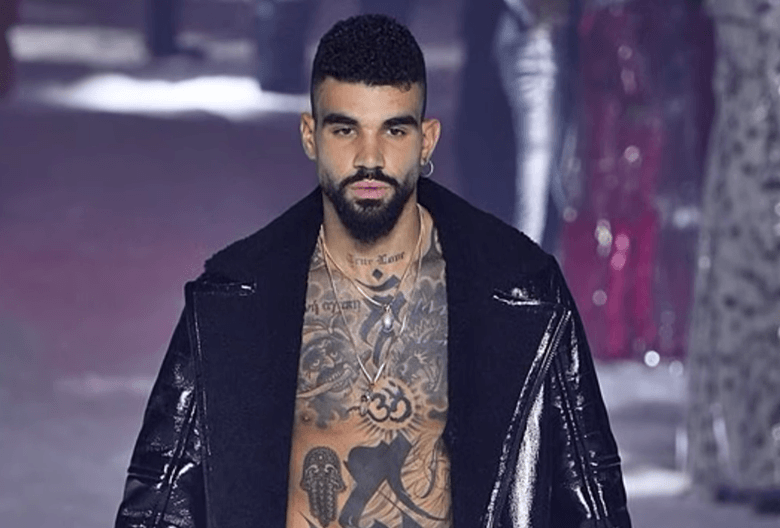 ---
The Metropolitan Police told PEOPLE in a statement: "On Saturday, 19 January, a 24-year-old man accepted a caution for communicating false information causing a bomb hoax and battery following an incident at Heathrow Terminal 5 earlier that morning," but denied to confrim if the man in question was Richie's son.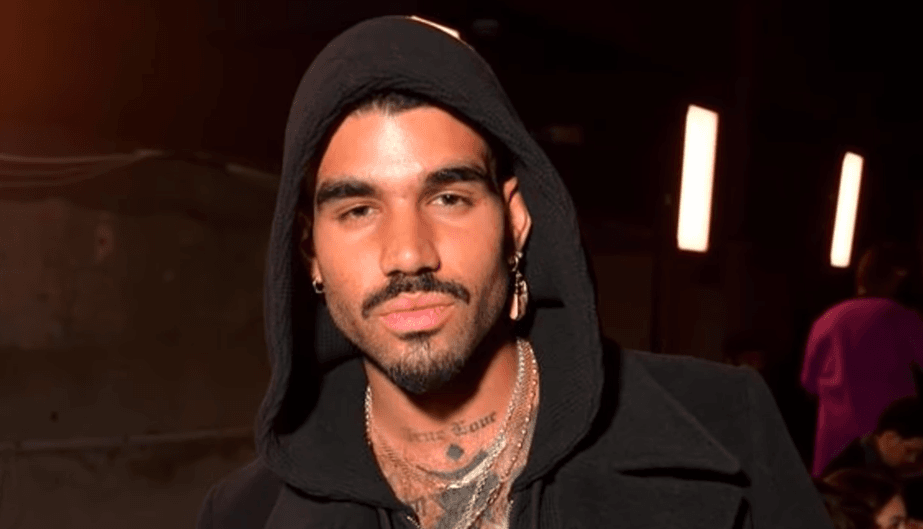 ---
THE BABY OF THE FAMILY: SOFIA RICHIE
Sofie Richie was born on August 24, 1998. She is the youngest among her siblings and the second daughter of the famous musician with Alexander. Like her older brother, Sofia is a model who debuted her career in 2014 in Elle Magazine's Who What Wear feature. She is signed with L.A. Models and Select Model Management.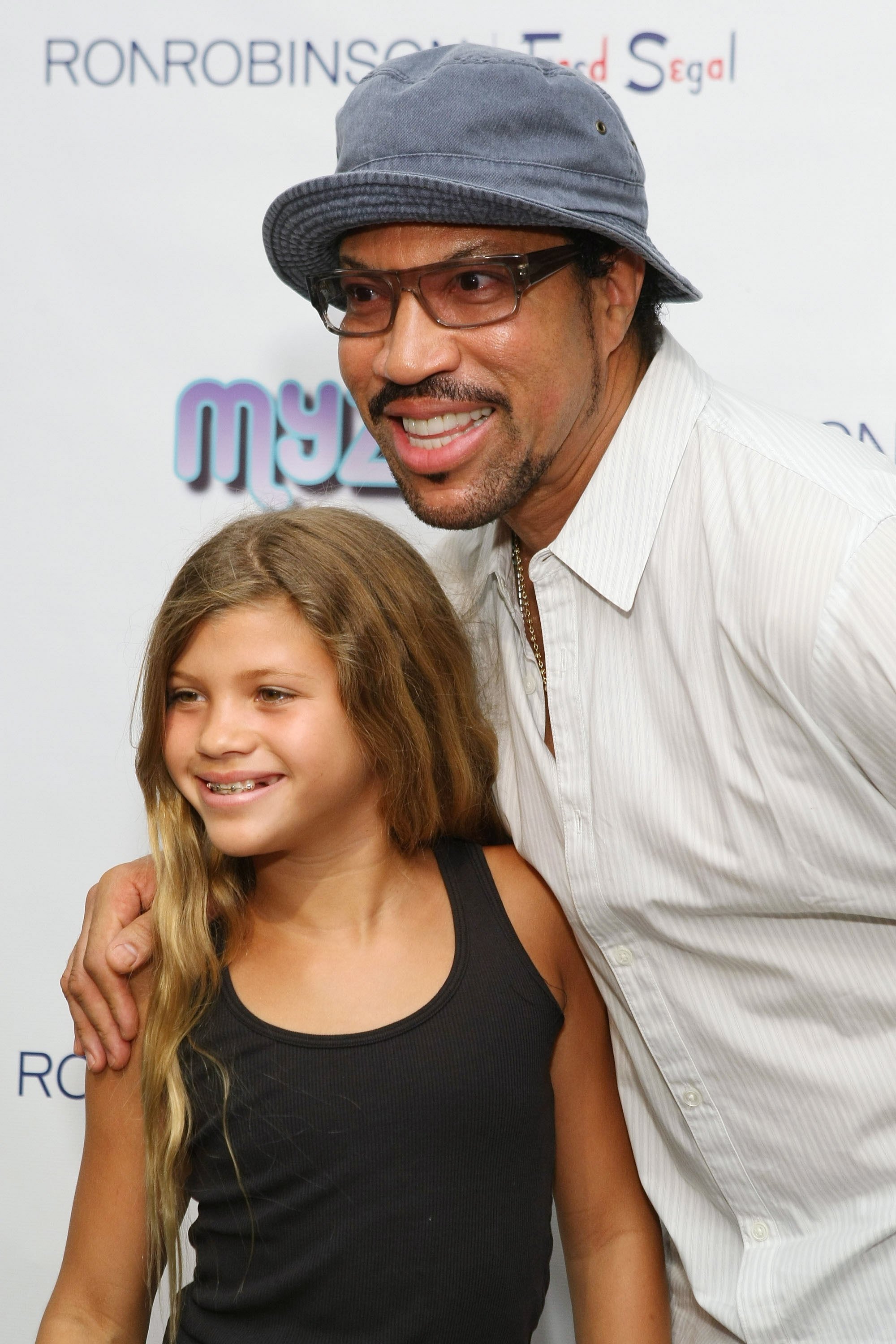 ---
She had her first magazine cover on the pilot issue of "Popular" magazine. Sofia has modeled for ASOS, and Young & Reckless. At an early age, the model has already made a name for herself in the industry. Amid her success, Sofie's father wished her "lots of failures" to experience bouncing back and dealing with coping with a difficult situation.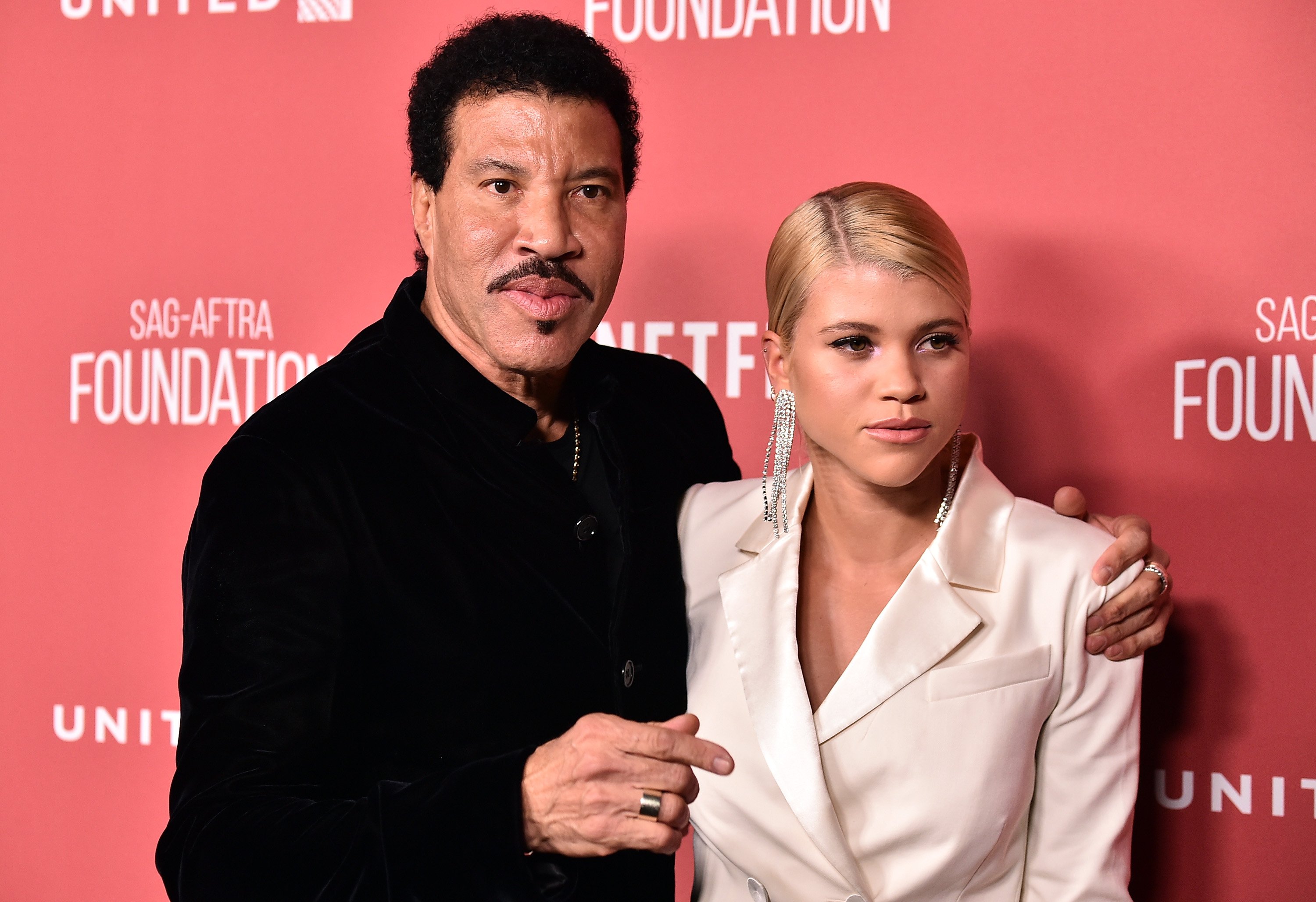 ---
Now, the 21-year old's success as a model has recently seen her feature for brands like Adidas and Tommy Hilfiger. Her social media game is just as on-point, much like many other Gen-Z Hollywood socialites. She has amassed a following on Instagram of over 6 million strong. A totally impressive feat that can only lead to her continued success.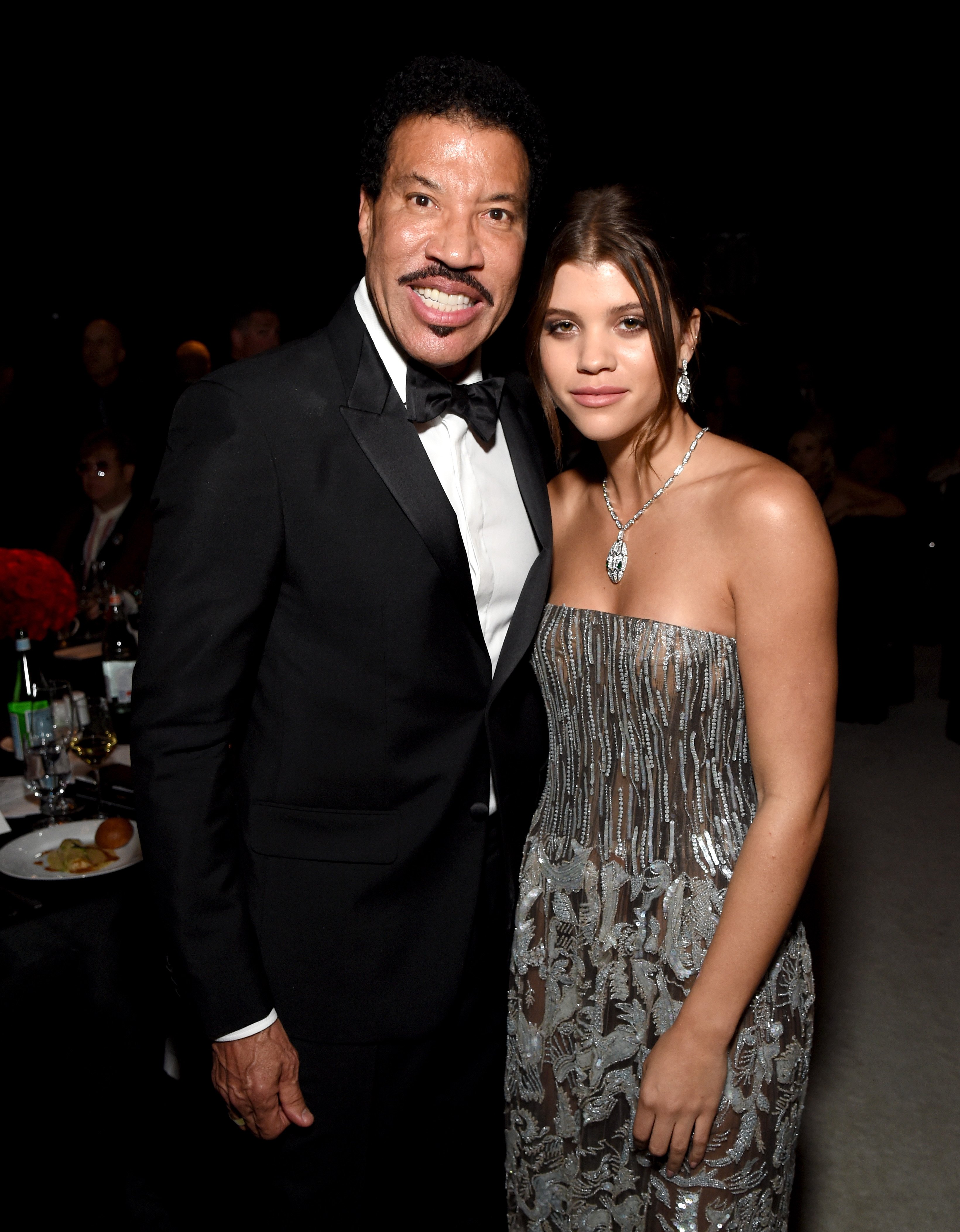 ---
KEEPING UP WITH THE RICHIES
In more recent years, Sofia has also made headlines for starting a high-profile relationship with reality television start, and Kourtney Kardashian's ex, Scott Disick. In 2018, Lionel infamously referred to his daughter's sr relationship with Scott as "just a phase" back when things just got started.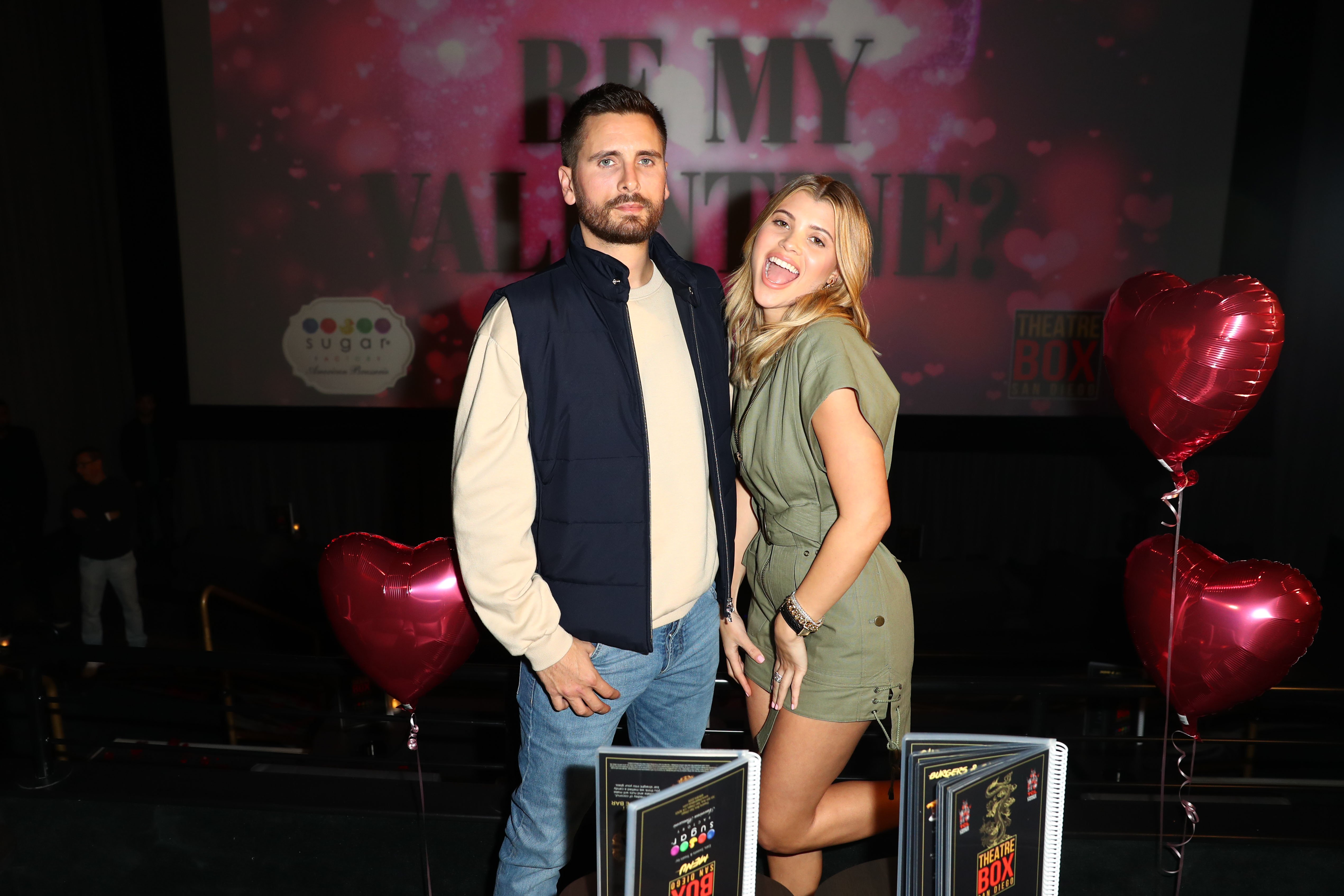 ---
Smoothradio shares what Lionel said about then-34-year-old, dating his then-19-year-old daughter. The singer said "I know what my parents meant when I came through the door with my Afro and my girlfriend and said, 'Dad, I'm in love' and [he] looked at me and said 'Okay, we're going to leave you alone for a minute and you'll figure it out.'"
---
"My daughter is getting me back for my Afro days!" He joked, also adding: "When you're 19, you know everything. Is it going to be for life? I don't know. But for right now, it's just a phase and I'm going to stand real still in the corner, get me a good drink and not make too much noise."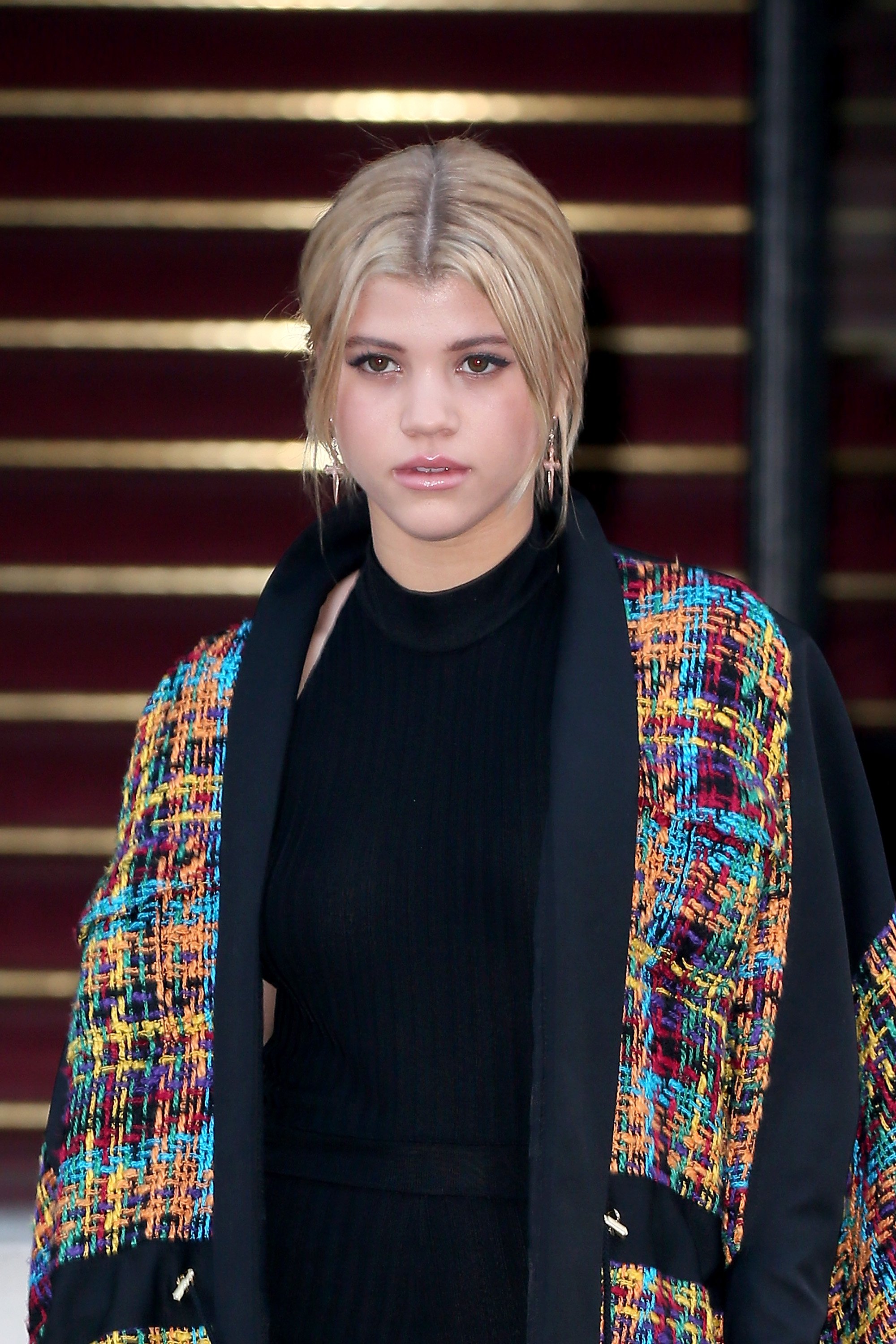 ---
Scott Disick is now 36-years-old, has three children with his ex-girlfriend, Kourtney Kardashian. He confirmed his relationship with Sofia in September 2017. However, the couple has been together for more than two years now, so it seems safe to say that the singer was mistaken. In the same interview, the singer talked about Scott, saying: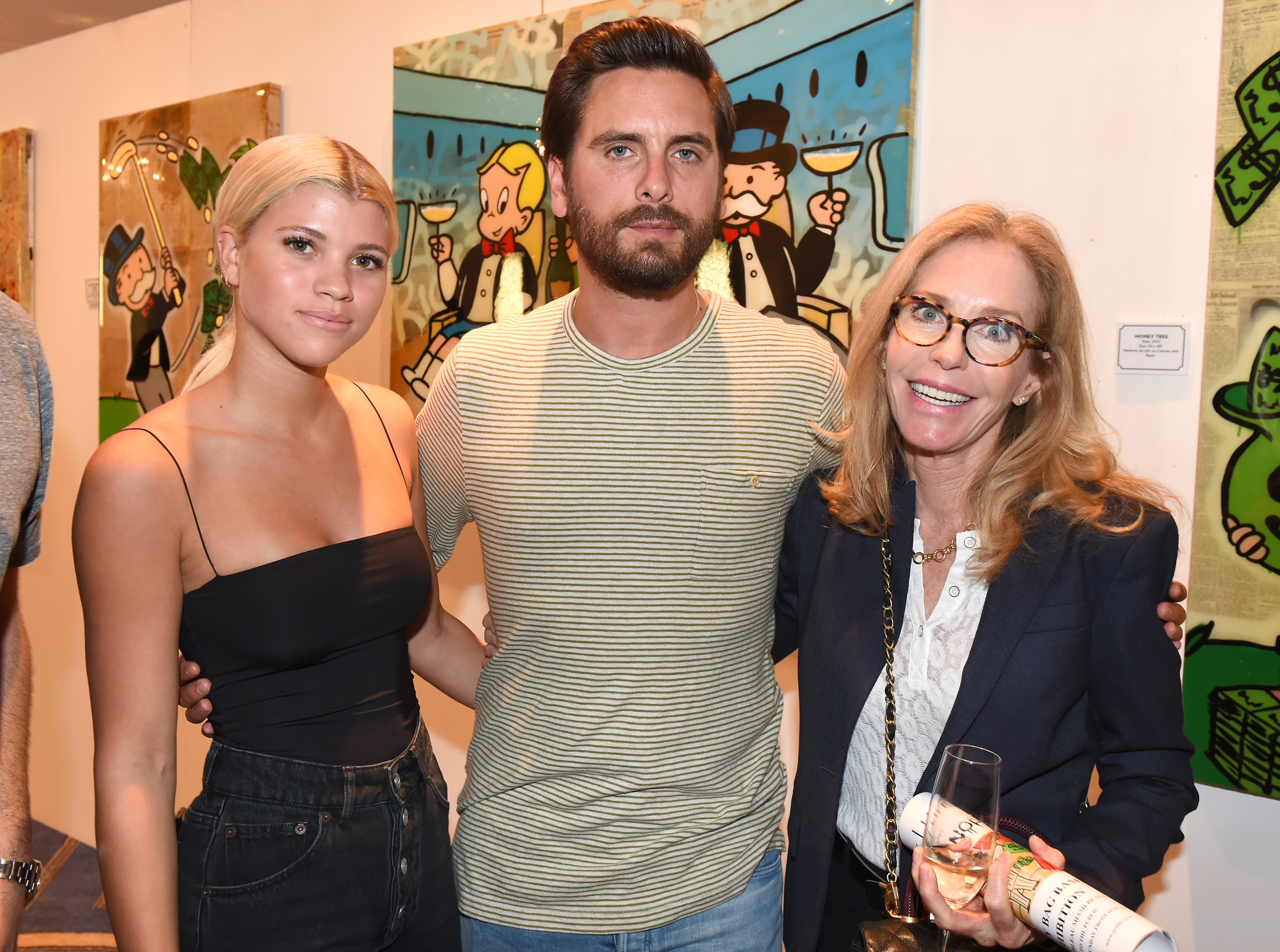 ---
"From what I met of him, he's a very nice guy. When you hang around the reality world, who knows what you are really doing? This is a well-oiled machine, the Kardashian machine. I don't really know what to think. I told Sofia I will have no opinion. I'll continue to be my cheerful self and move on."
---
Surpised at how Lionel Richie's family life has turned out? Aren't you amazed at how big his heart is after finding out about his apdotion of Nicole? What are your thoughts on Sophia and Scott? Tell us all bout it in the comment section, stay locked-in to Amomama for more great content!
Sources: The Mirror, Popsugar, Heavy, GoodHouseKeeping, PandaGossip