The Fateful Moments That Derailed Macaulay Culkin's Career
The most popular child star of the early 90s starred in 15 movies before he had even turned 15. Macaulay Culkin was Hollywood royalty with global recognition on par with Michael Jackson or Michael Jordan. But it seems that just as quickly, it all came tumbling down. 
So what does Culkin have in common with Michael Jackson? Which problems did he have with his own father? Why did he break up with Mila Kunis? Let's talk about the story behind Macaulay Culkin's rise… and fall from fame.
---
A POOR FAMILY 
Despite the fact that he was the 3rd kid of 7 children, Mac's parents never married. The family lived a pretty poor life in New York City. Just imagine all the 9 people living together in a tiny apartment! Because of his parents, particularly because of his father's wishes, Culkin was almost pushed into studying acting at the age of 4.
---
Theaters, commercials, and small roles on televisions and in movies were Mac's first steps towards something bigger and it was "Uncle Buck" where Culkin finally hit the jackpot, scoring an impressive $40,000 paycheck which his poor family really needed at that time.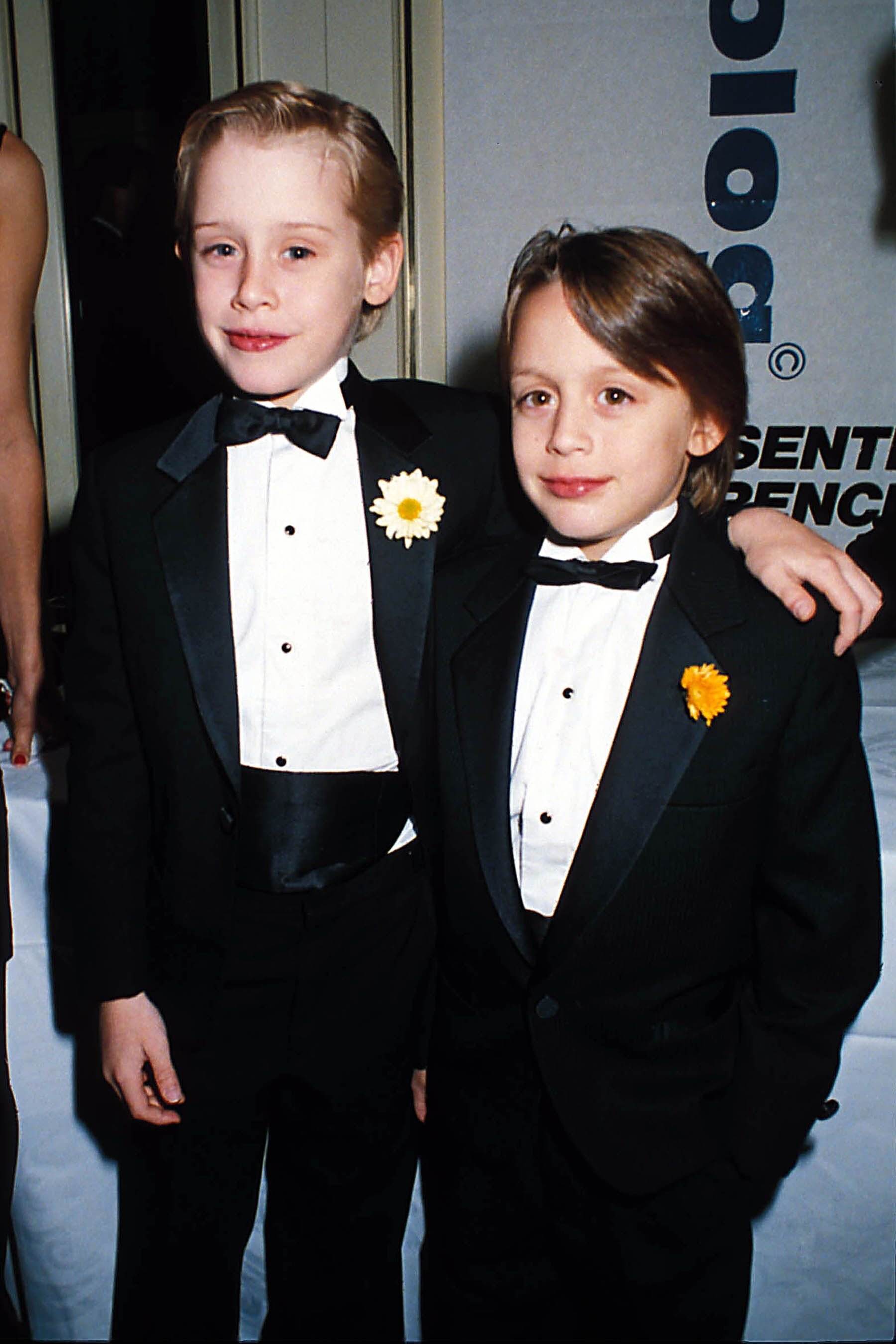 ---
But as well as the money "Uncle Buck" gave Mac something much more valuable: it put him on a whole new level of fame. All of a sudden Macaulay Culkin became notable as an actor. The director of "Uncle Buck" John Hughes was so impressed by Mac's acting talent that he wrote a new script with Culkin specifically in mind for the leading role.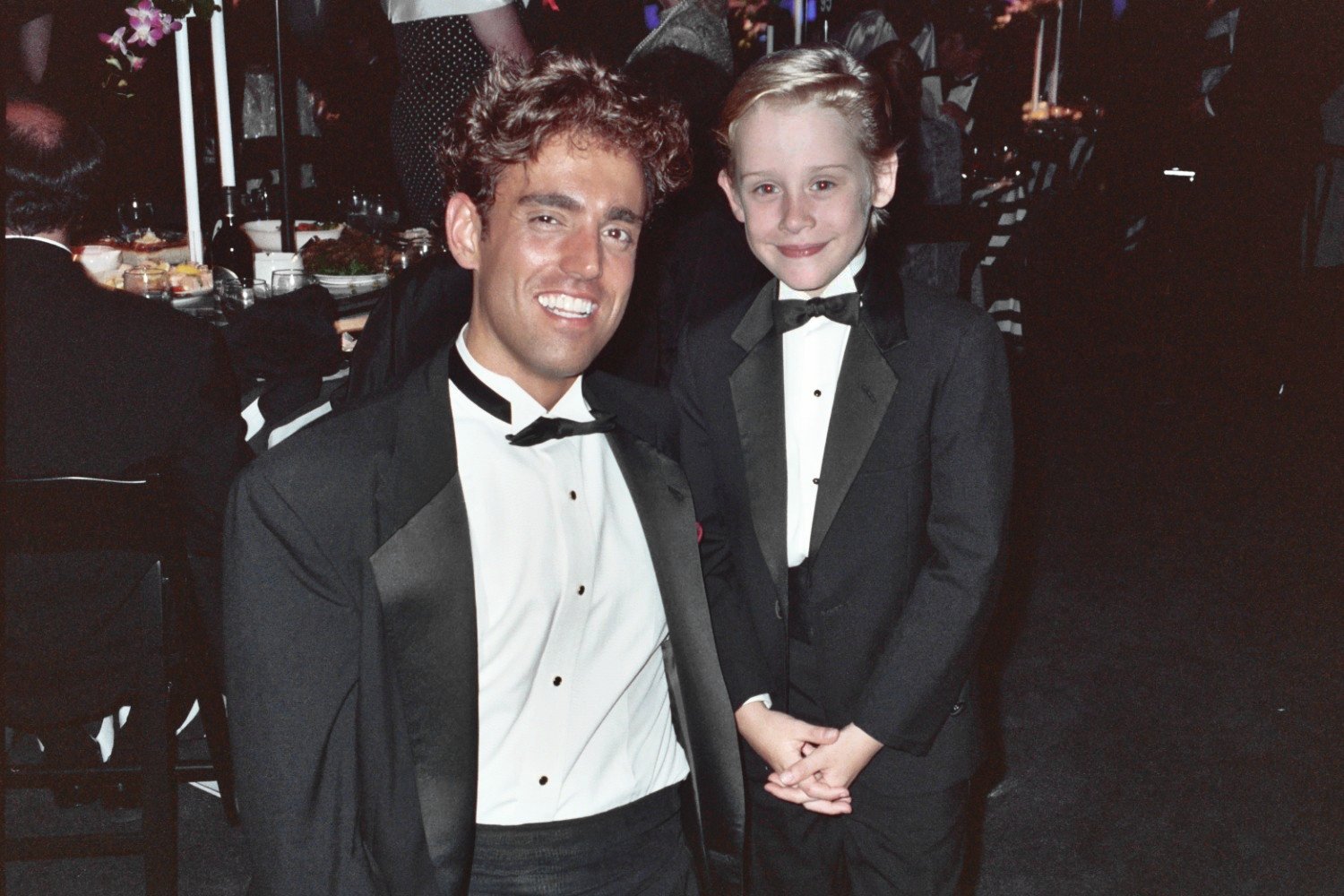 And we're sure you probably already guessed that the name of the script was Home Alone. And we all know how big that turned out to be!  With that one film, the Culkin family's poverty suddenly ended. But that success came with its own heavy price.
Culkin's meteoric rise to fame turned out to be the beginning of the most exhausting period of his life. It may seem like Macaulay Culkin should have been the happiest kid on the planet after the terrific success of all his movies in the 90s.
---
Unfortunately, the kid's career was developing in ways he wasn't comfortable with. Mac's father Kit was his manager and Kit's priority was cold hard cash. He forced Mac to make as many movies as possible. Because according to Kit, the family always needed more money. 
---
MORE AND MORE MONEY
You might be surprised to find out that Macaulay Culkin only earned $100,000 for playing Kevin McAllister in Home Alone. But in 1991 Mac broke a world record by becoming the very first child actor to be paid $1-million for his follow-up role in the comedy-drama My Girl. 
After that, Culkin's net worth grew by another $4.5 million for starring in the sequel Home Alone 2: Lost In New York, followed by more major paychecks like the $1.5 million Mac got for 1993's The Good Son and $8 million for Getting Even With Dad. 
---
It turns out there's a reason why you probably can't name any other kid actor except Macaulay Culkin who managed to make 15 movies in 7 years, and it was all the result of his father's unbelievable greed. No matter the financial success of whatever movie Mac was starring in, it was never enough for his father, who never seemed satisfied…
"I'm going around the country locked in a room with a man who didn't like me," Mac would go on to say years after, in discussion with Marc Maron on WTF.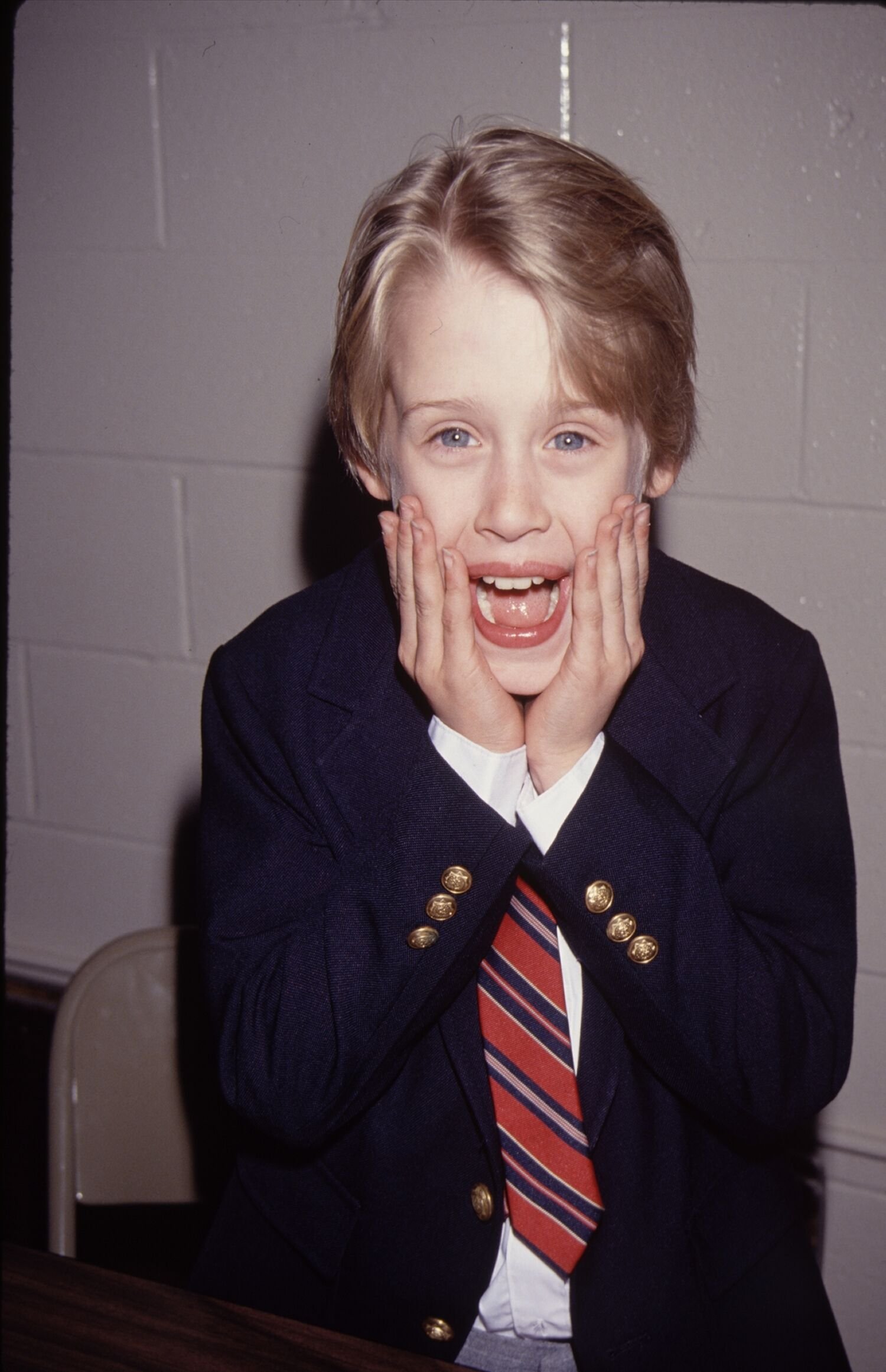 ---
THE END OF MACAULAY'S FATHER'S REIGN
It was the huge success of Home Alone 2 that gave Kit Culkin a lot of sway in Hollywood. And with this increase in influence and bigger and bigger paychecks, Macaulay found himself forced to act in more and more movies. But what was the reason for Kit Culkin's such a treatment of his own son?
---
Mac shared all in a discussion with Marc Maron's for his WTF podcast, explaining that his father Kit threatened him... because he was jealous. The truth was that his father always dreamt of becoming a successful actor in his own right. But he never did.
And according to Mac, his father couldn't accept the idea that everything he tried to do in his life, his son somehow excelled at... before he was even 10 years old. Culkin's movie "Richie Rich" was the breaking point in the Culkin family…The thing was, in 1993 Kit Culkin was rated by Premiere Magazine as the 48th most powerful person in Hollywood.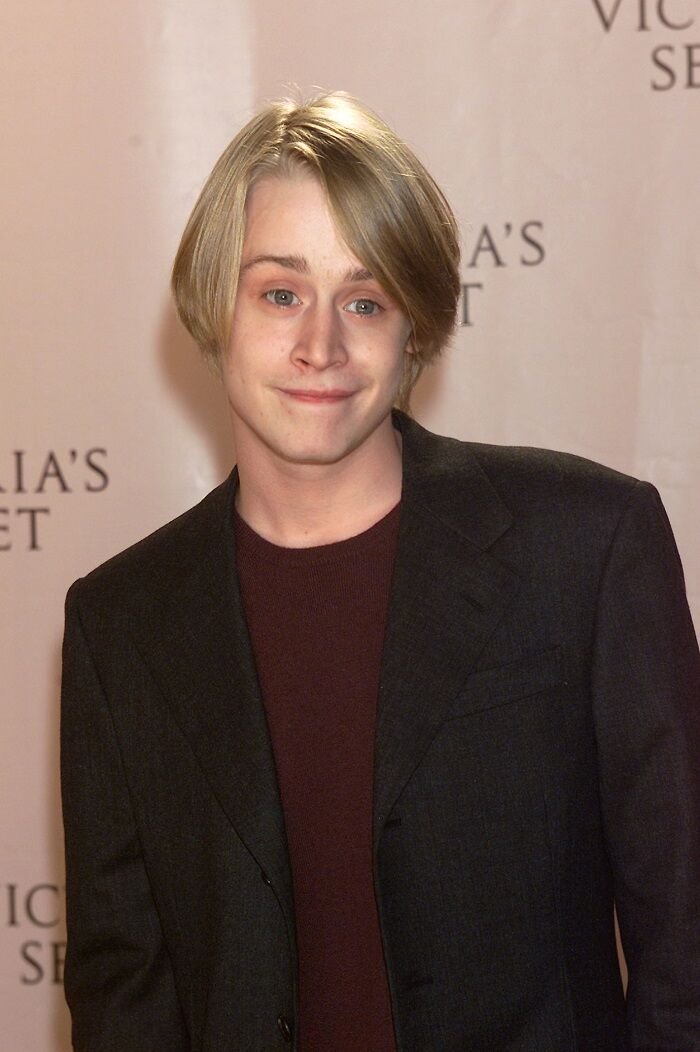 ---
And the bigger he became, the more enemies he made. There were other influential people in the world of Hollywood who didn't at all enjoy the idea of Kit trying to control all Macaulay's movies and even use his influence to promote his other kids. It became impossible for Kit to hide his attitude towards his kids and all of a sudden his career started to falter.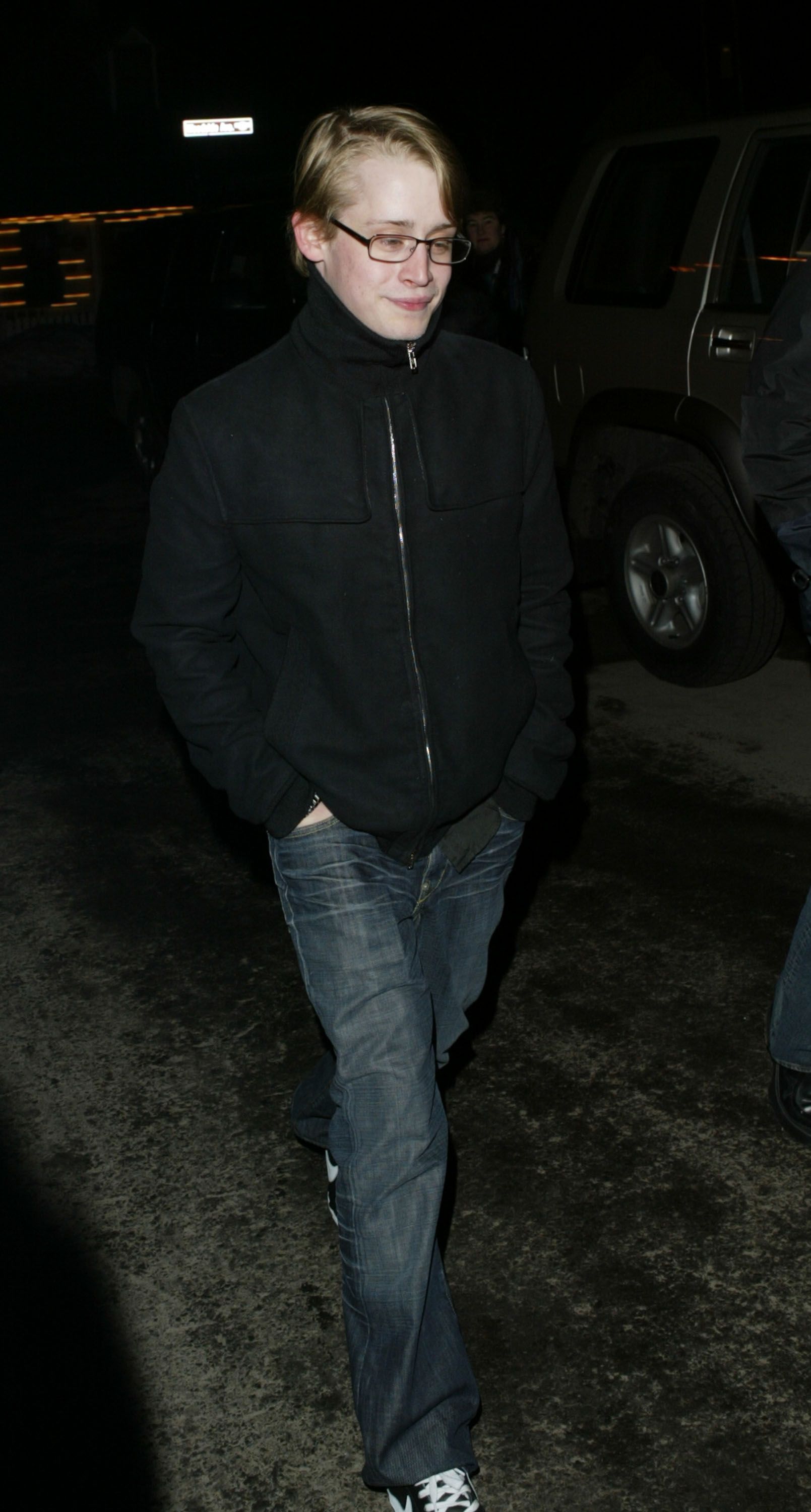 ---
And the final straw was the box office disaster of Richie Rich. On a total budget of $40 million, the film didn't even recoup its expenses and only made $38 million. His reputation in tatters, Kit Culkin certainly didn't have any power in Hollywood after that. But as a result - he lost his power over his kids too. 
"After I did Richie Rich in '93 or '94, my father and mother called it quits, which is one of the best things to ever happen to me. I was able to walk away from the business. I was able to say, 'I hope you made all your money because there's no more coming from me,'" said Culkin.
That was the end of his father's reign over Mac's life. For the first time in his life, at age 15, Macaulay Culkin could take a break… And that's exactly what he did.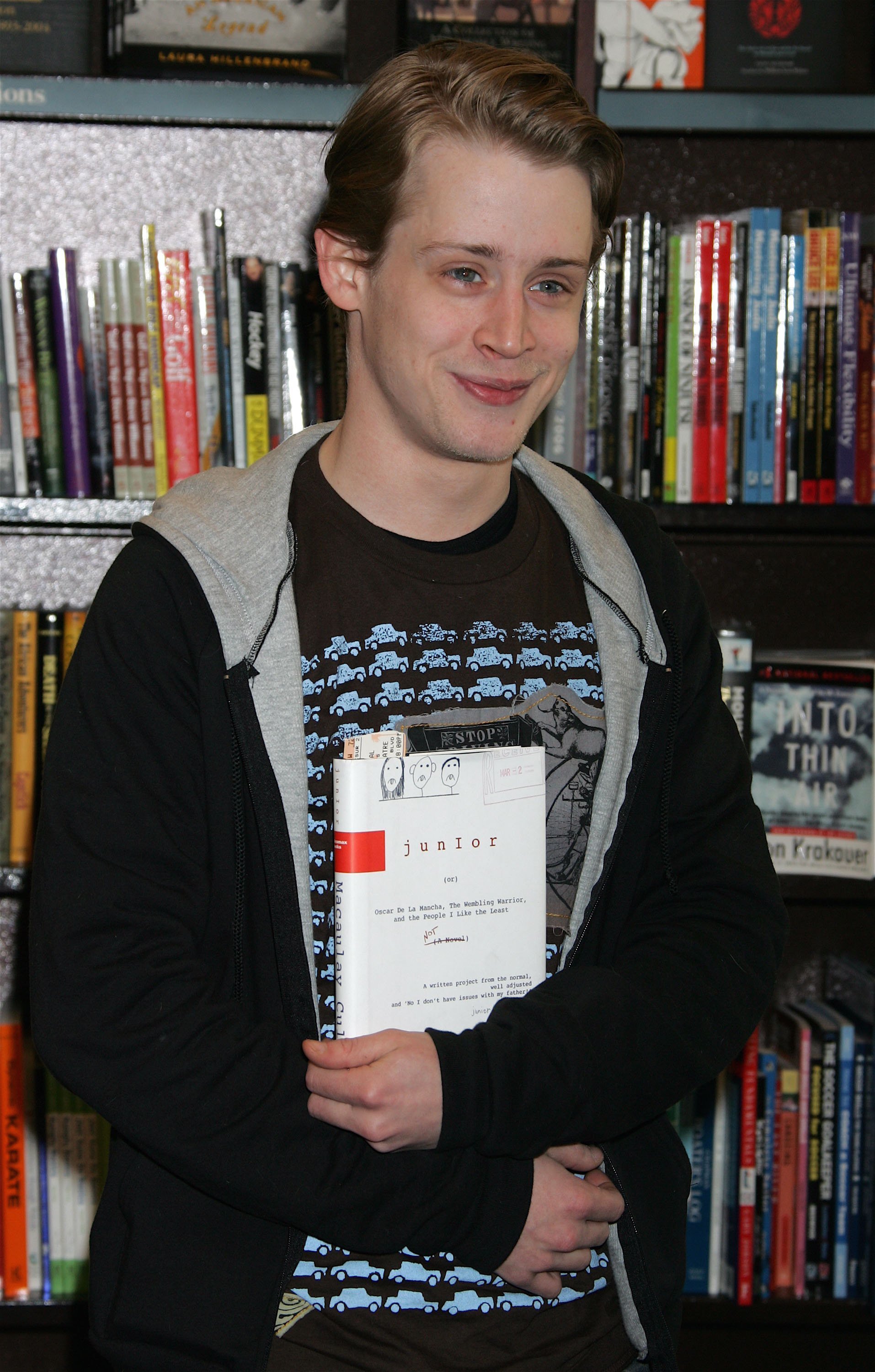 ---
THE BIG BREAK
It may sound crazy for someone looking at Mac's life from the outside, but back in those days Macaulay Culkin just wanted to live "a normal life", much like anyone of us would've if we were in the same position. You know. A normal life. There was just one "small" problem.
Macaulay Culkin was the most famous kid in America, perhaps even the world. And everyone, literally everyone knew who he was in the mid-90-s. Another difficulty Mac faced in this period was his parents' decision to break up. The tough court process ended in favor of Macaulay's mother, who received full custody of the kids.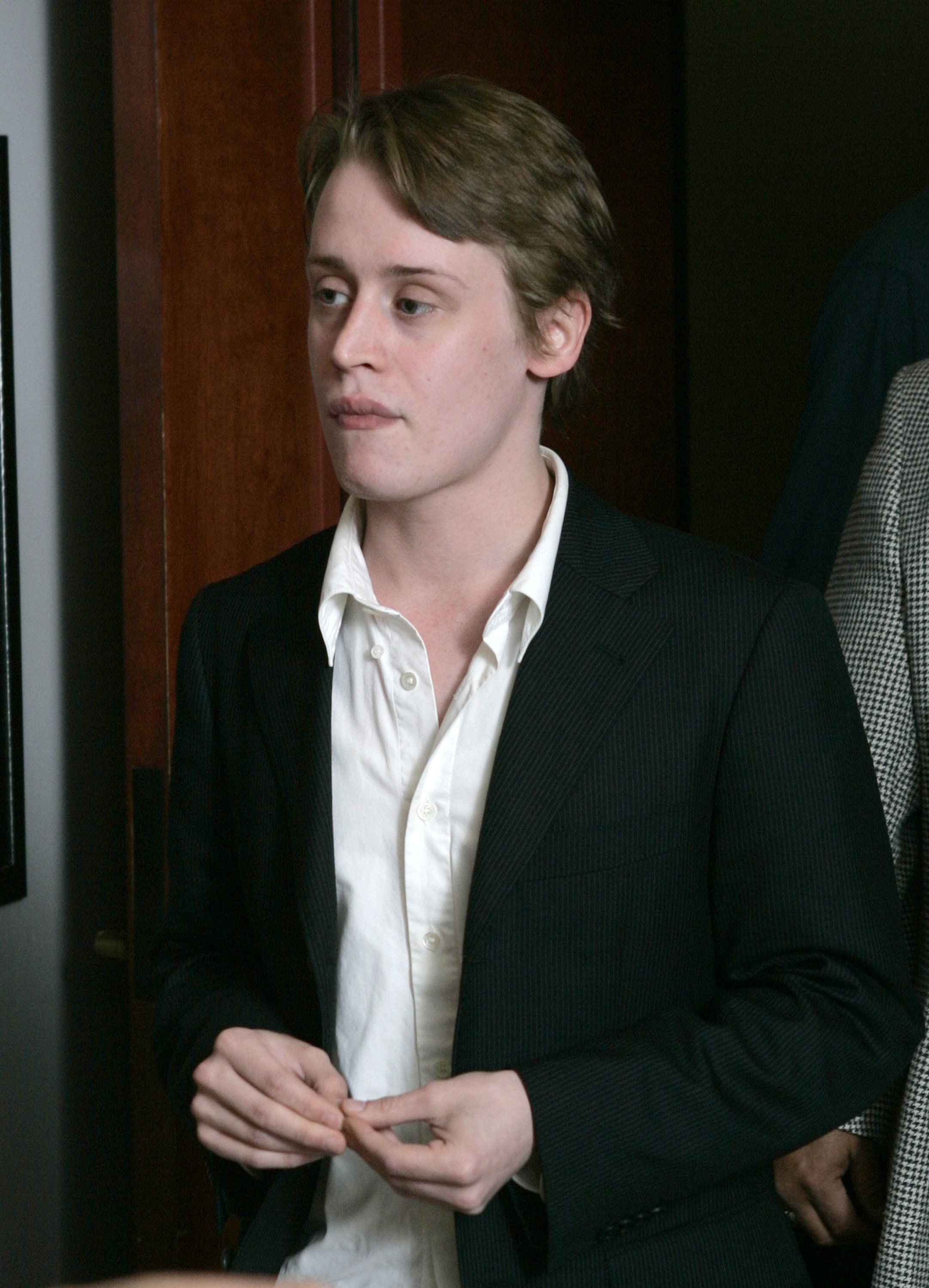 ---
And that's clearly what was best for Culkin and his poor siblings. The breaking point of Mac's life came in 1998: he turned 18, which meant that finally, he had complete ownership over the money that he had earned in his child-acting days. Millions of dollars he made in from back-breaking back-to-back jobs all of a sudden landed in his bank account!
Mac later confessed in an interview with Ellen Degeneres that he felt like some other kid had worked really, really hard, and he, Culkin, had just inherited all of that guy's money. "It allows me to treat everything like a hobby. I do nothing for my dinner nowadays." - the actor shared.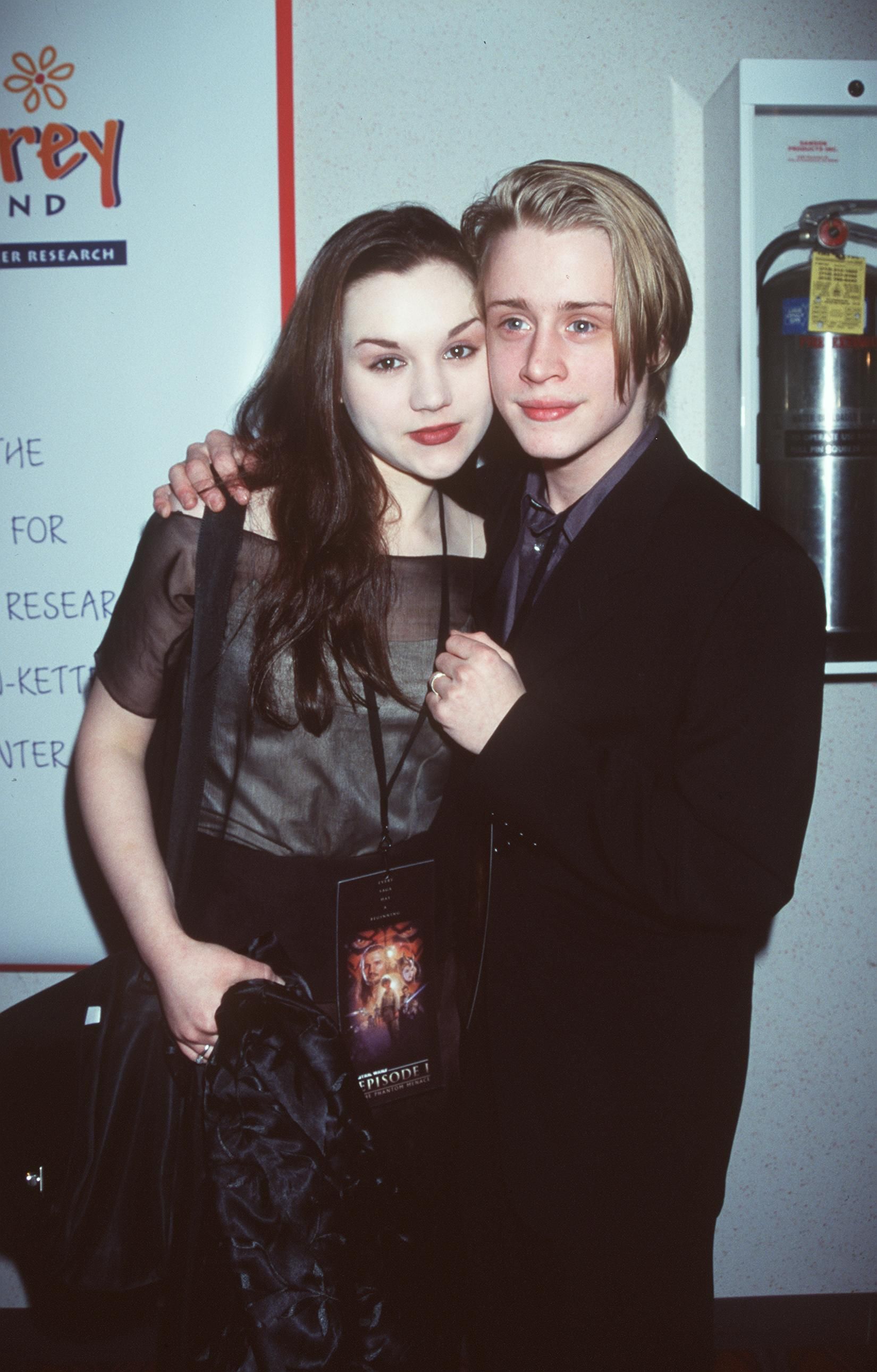 ---
And it was just as Mac was coming into all that money that he chose to get married! Tying the knot in 1998, actress Rachel Miner became Culkin's lucky wife and their marriage quickly became the focus of much speculation and attention from the paparazzi because of their young age. And because... you know... both of them were very cute. 
The marriage lasted for just 4 years but the couple actually separated just 2 years in. Most likely, it was because they were a little too young to build a family. And certainly too young to settle down, as it turns out because soon after his divorce he started dating Mila Kunis!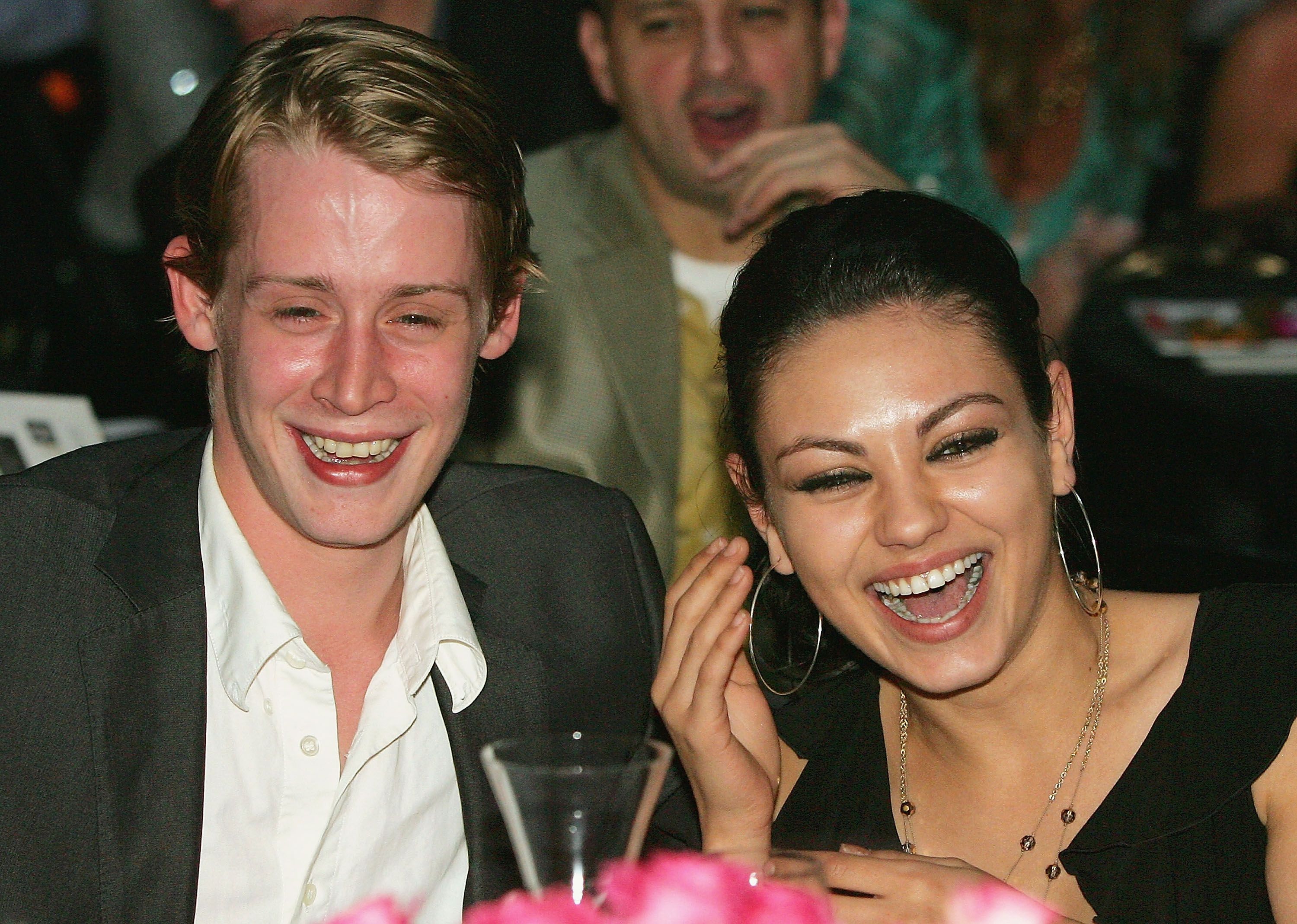 ---
If you never heard, we're not at all surprised! The two tried as hard as they could to hide their relationship, after all. Nobody knows for sure why they split up exactly but, according to many interviews with Mila Kunis, one of the reasons was Mac's overwhelmingly famous status.
Kunis revealed on The Howard Stern Show that she just couldn't stand it: "He was huge. You couldn't walk down the street with him. He always had this weird attraction, like fans just screamed when they saw him. They didn't know how to react. It wasn't like a normal response to a celebrity. Fans responded in a very abnormal way to him."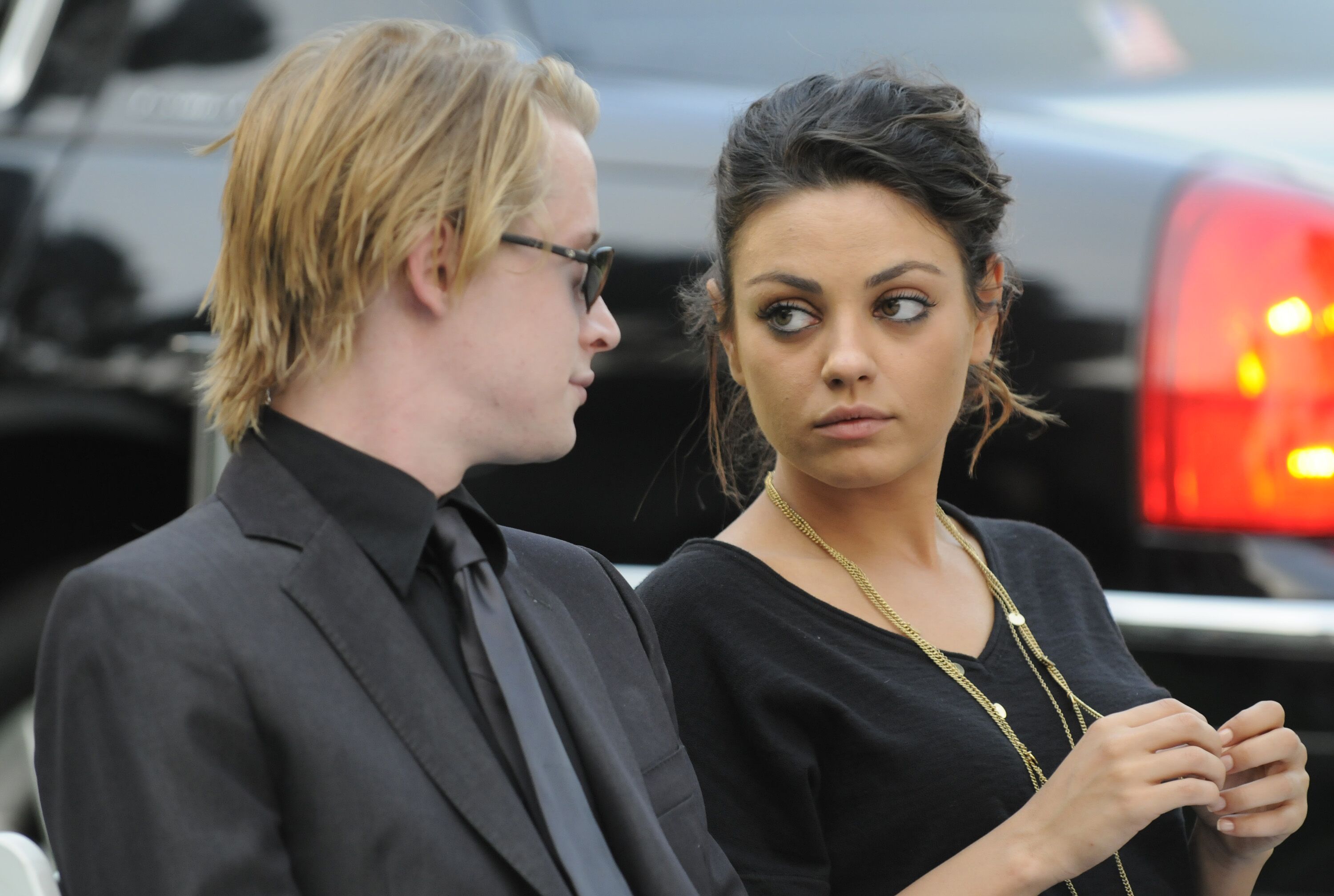 ---
Money, fame, women… Sounds like Mac finally got what he deserved after all those years of toil, right? Well… Kind of. The thing is, Macaulay Culkin was still very young and his whole life was ahead of him. Which meant that he needed to find something to do with it. 
At the end of the 90s, Mac realized that he wanted to come back to the industry. He wanted to act again. Pretty soon though he also realized another thing: it's extremely hard (if not impossible) to step in the same river twice. Especially in the river called "Hollywood"!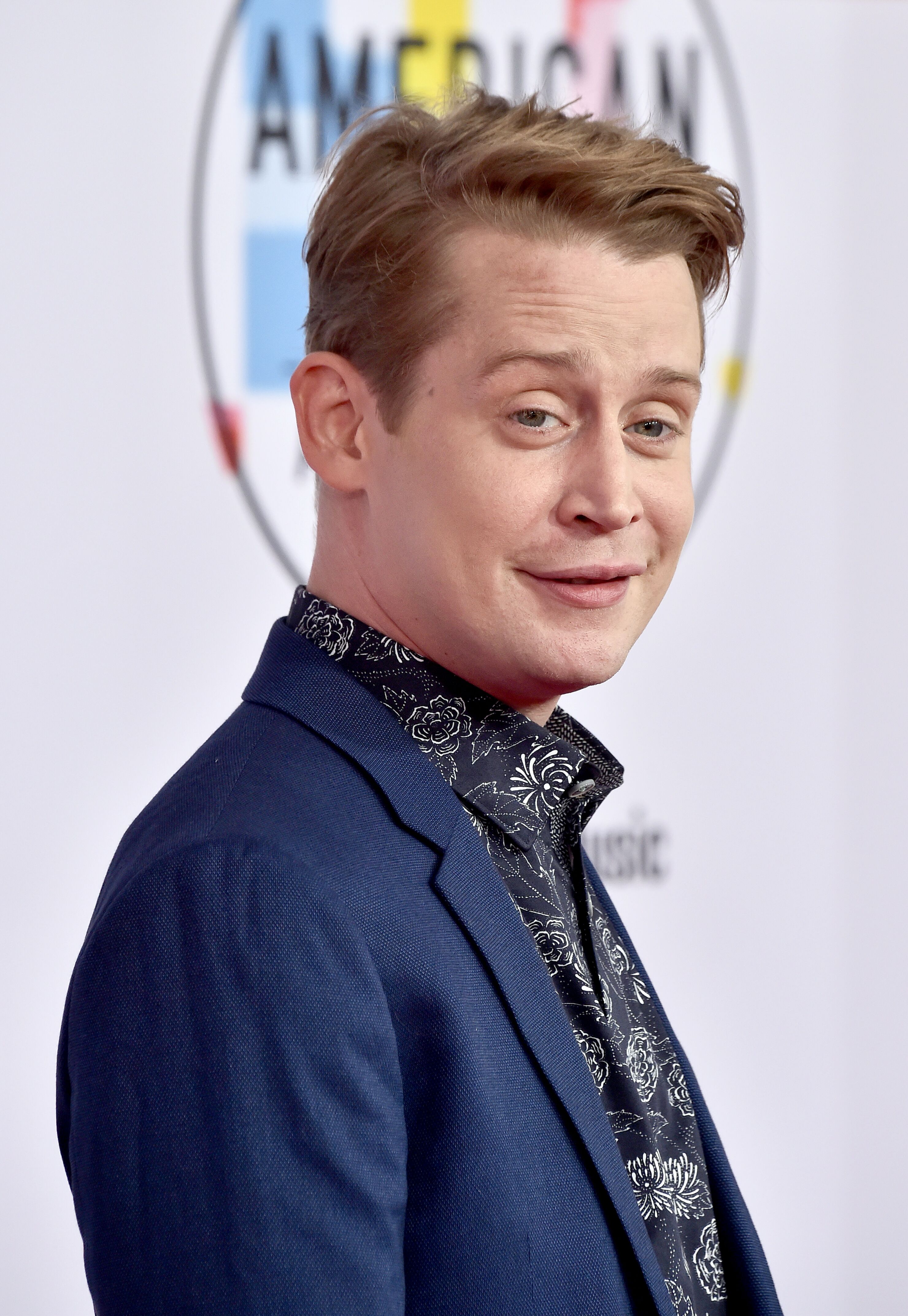 ---
THE DISASTROUS PARTY MONSTER
Nine years after his last movie, Richie Rich, Mac made his next feature film: a biographical drama called Party Monster. And that was obviously an unexpected turn for Culkin, a real departure from his boyhood image… While we can definitely praise Culkin's courage for pushing boundaries and taking part in such a creative film…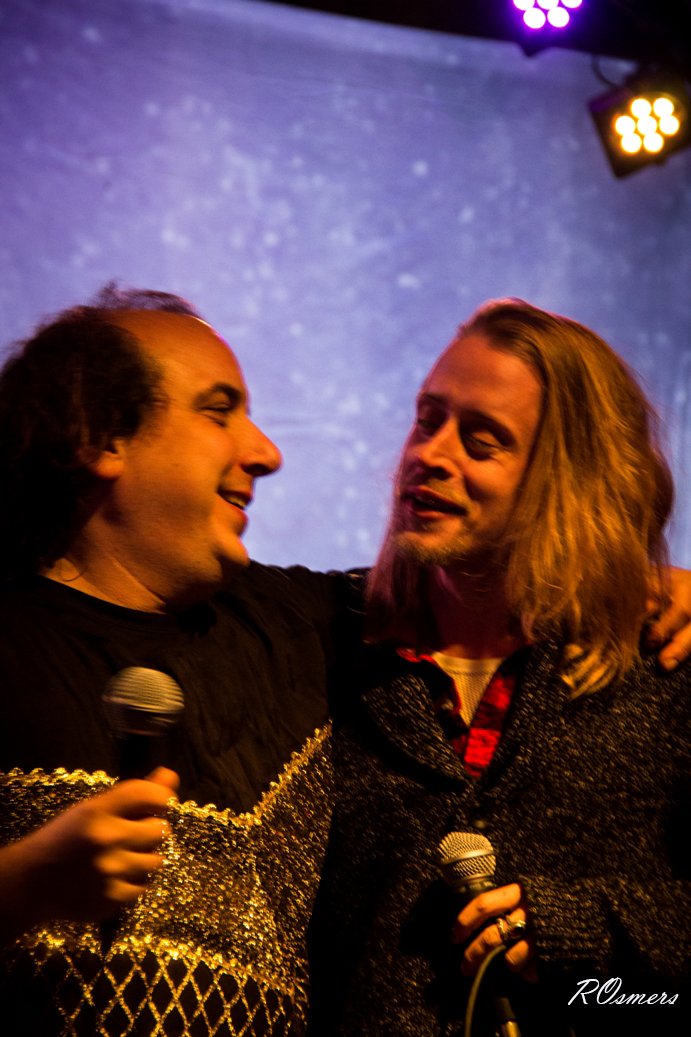 ---
Party Monster was definitely a bridge too far for most of Mac's fans, to say the least. The movie was trashed by critics, getting only 29 percent on Rotten Tomatoes and, of course, the box office returns happened to be a complete disaster. 
Culkin managed to save his reputation as an actor somewhat with his next few movies, with roles in "Saved!" and "Sex & Breakfast". He also wrote an autobiography titled "Junior"... but all of his attempts were nothing even half-close to his level of success in the early 90s… As sad as it is Macaulay Culkin couldn't return to that golden age. For now, anyway.
---
MACAULAY CULKIN'S RETROSPECTIVE
"People assume that I'm crazy, or a kook, or damaged. Weird. Cracked. And up until the last year or two, I haven't really put myself out there at all. So I can understand that." Culkin said recently in a lengthy and VERY honest interview with Esquire.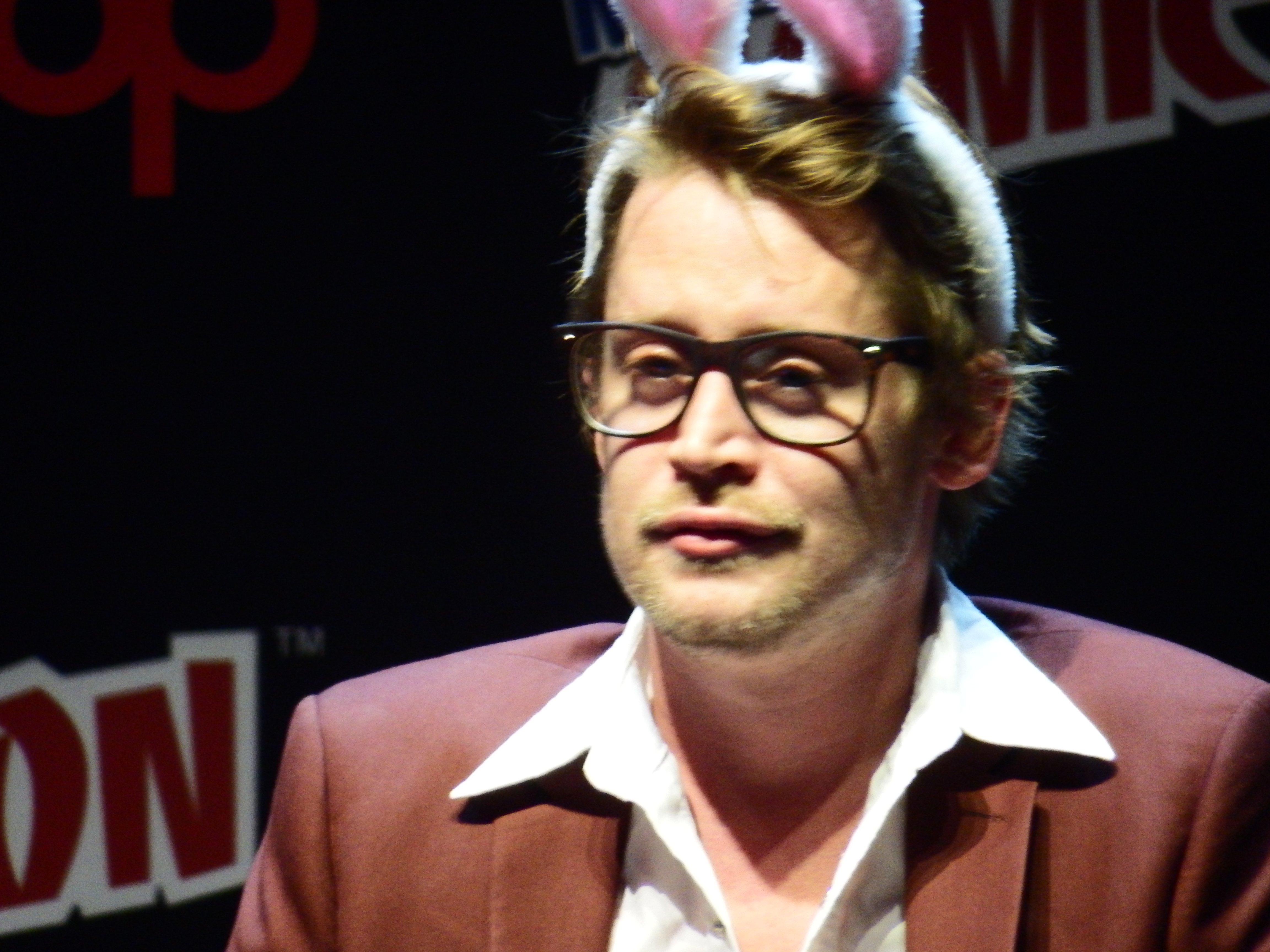 ---
In the interview, Mac remembers his friendship with Michael Jackson which started soon after the first Home Alone movie. The two remained firm friends until the very last second of Jackson's life. So you can understand how important they both were to each other. 
According to Culkin, the reason for their friendship was due to the similar childhood they both had. Or to say more correctly: due to the childhood, they both didn't have. Just like Macaulay Culkin, Michael Jackson suffered with his own father.
---
The only things he experienced in his youth were concerts, filmings and making new music albums… So a similar family drama united two men who seemed to otherwise be so different. Macaulay Culkin is now godfather to Jackson's daughter Paris, and after Michael passed away he still remains very close with to MJ's daughter.
---
***
For the last 30 years, Macaulay has been trying to get back on the big screen as hard as he can, but so far he hasn't been successful. Though he was very close a few years ago. He even auditioned for Quentin Tarantino's "Once Upon A Time In Hollywood"! That's right, Macaulay Culkin had the chance to be part of the terrific cast of that movie, but… he never managed it.
"It was a disaster. I wouldn't have hired me. I'm terrible at auditioning anyway, and this was my first audition in like eight years."
---
But let's finish this article on a positive note! Maybe someone who tries that much has to succeed eventually, right? And it finally looks like fortune might be smiling on Mac Culkin. Though whoever he'll be playing might be less than fortunate. 
The latest Culkin news confirms that Mac will join the cast of one of the scariest TV shows of all time: American Horror Story Season 10. How do you like that? Yes, Macaulay Culkin will star alongside Kathy Bates, Leslie Grossman, Sarah Paulson, and Evan Peters! And it seems more than likely Mac will take one of the leading roles!