Stranger Things: Before And After
From unknown kids to world-famous teenagers! The Stranger Things gang has changed a lot over the last few years, so let's watch their exciting transformation together!
Gaten Matarazzo aka Dustin Henderson
At only seven, this little boy had the guts to perform with his elder sis Sabrina in front of an entire stadium! At about the same time, Gaten also made his first steps on Broadway, singing and dancing in the hit Broadway revival of Godspell. Gaten was enjoying his job but his real dream was to become part of the Les Misérables tour. Unfortunately, he was rejected for his dream role. 
And while Gaten is extremely charismatic and simply adorable, in the beginning of his career - auditions were a real challenge for him. Mainly because people had a lot of prejudices about his genetic bone condition. While this is incredibly unfair, Gaten was never really fazed by these countless rejections and just kept going to audition after audition.
"I've started from the beginning of the tour when I was 7, and I kept auditioning every audition that they had for a replacement" - shared Gaten.
And at last, at 11 his dream finally came true! After Gaten conquered Broadway, he decided to capture the hearts of TV viewers. So 12-year-old Matarazzo played a poor boy who's been brainwashed into becoming a suicide bomber, in the crime drama The Blacklist. And within a year Gaten finally became our sweet Dustin! And oh boy, did he changed throughout those three seasons.
During his first "Stranger" period, Gaten was only 12. In season two, Matarazzo changed a lot! Starting from his new Steve-Harrington-recommended hairstyle, and ending with his brand-new, shiny pearls. And season three showed us a 16-year old teenager, who is a dream come true for smart girls like Susie.
This year, while the whole world is waiting for the upcoming season of Stranger Things, Gaten is having fun starring in the new Green Day's music video, Meet Me On The Roof. 
And what about the rest of the gang?
Noah Schnapp aka Will Byers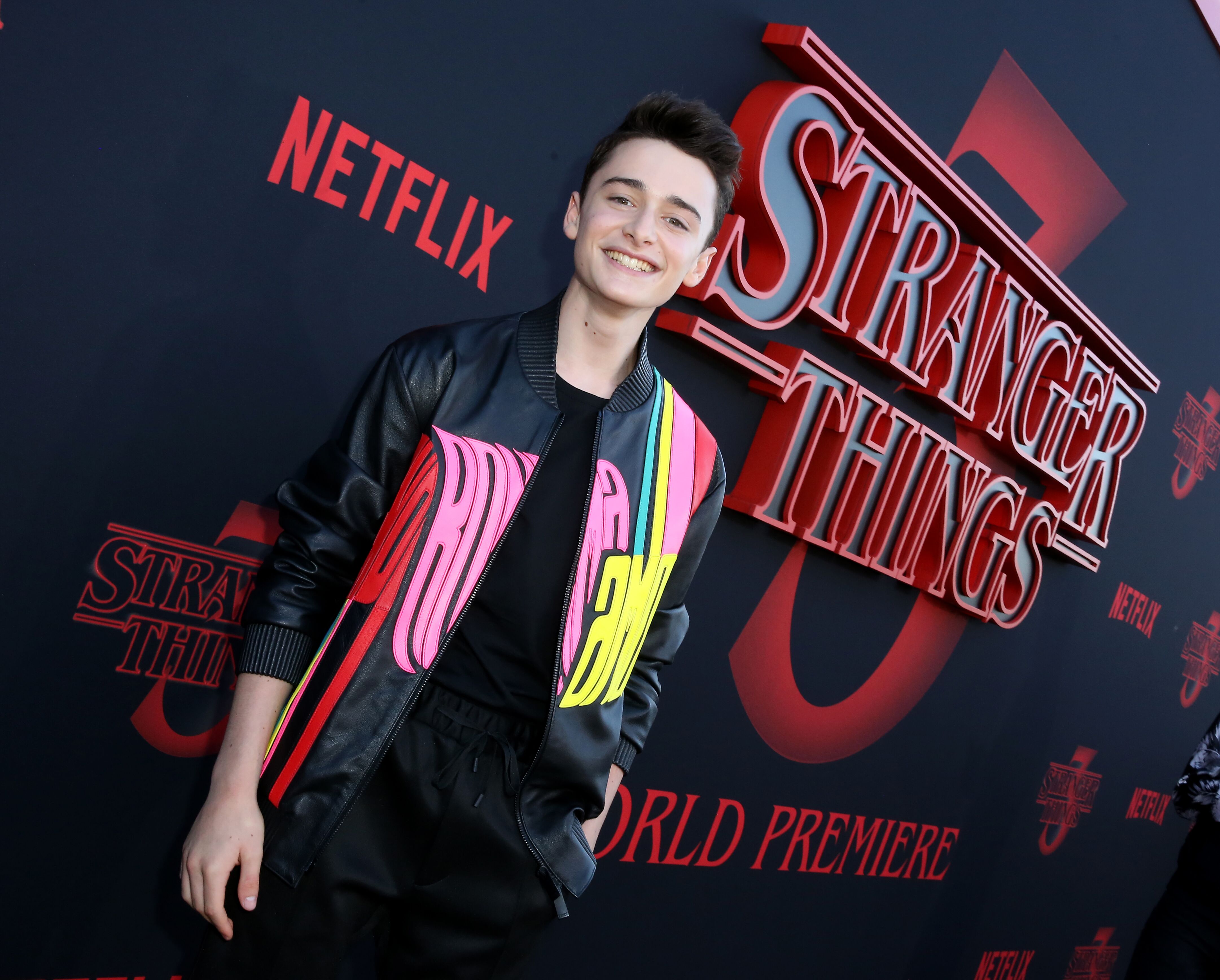 This Stranger Things star was celebrating his 10th birthday on a movie set with Tom Hanks! Not bad, for a ten-year-old, right? It happened during Noah's debut role on Steven Spielberg's drama, Bridge of Spies.
So, after working with those movie legends, Stranger Things didn't seem like that much of a big deal for the twelve-year-old… And no-one from the cast expected Stranger Things to become such a hit. Noah was sure it would be a weird, one-season thing. Plus he felt like his audition for the role had not been good:
"I had a horrible headache, it was raining and I was all wet. And my ankles were full of mud. And then I've got home, and I was like "Oh, I should have done better, that wasn't that good. And then I got a callback and then it ended up being my first TV show", - said Noah. 
Thank God it was! Even though we didn't see too much of Will in season one, the second season revealed how incredibly talented Noah is. Schnapp was happy to finally show what he is capable of while playing possessed Will. 
By the way, the Duffers wanted to turn Will into a murderer in the second season! Do you remember the scene in the car, where Sam was giving Will some advice about life? Originally Will was supposed to expose his possessed side right there and cruelly kill poor Sam! Fortunately, the showrunners changed their minds.
During season three we see how desperately Will just wants to play DnD with his friends once again. But in the end, he finally accepts that things can't be the same as they were before. 
Without his silly - but iconic - hairstyle, Noah Schnapp actually looks much older. You can see it in Noah's occasional funny videos on his Youtube channel. And in his latest interviews, Noah has a totally different, deeper voice.
Sadie Sink aka Maxine "Max" Mayfield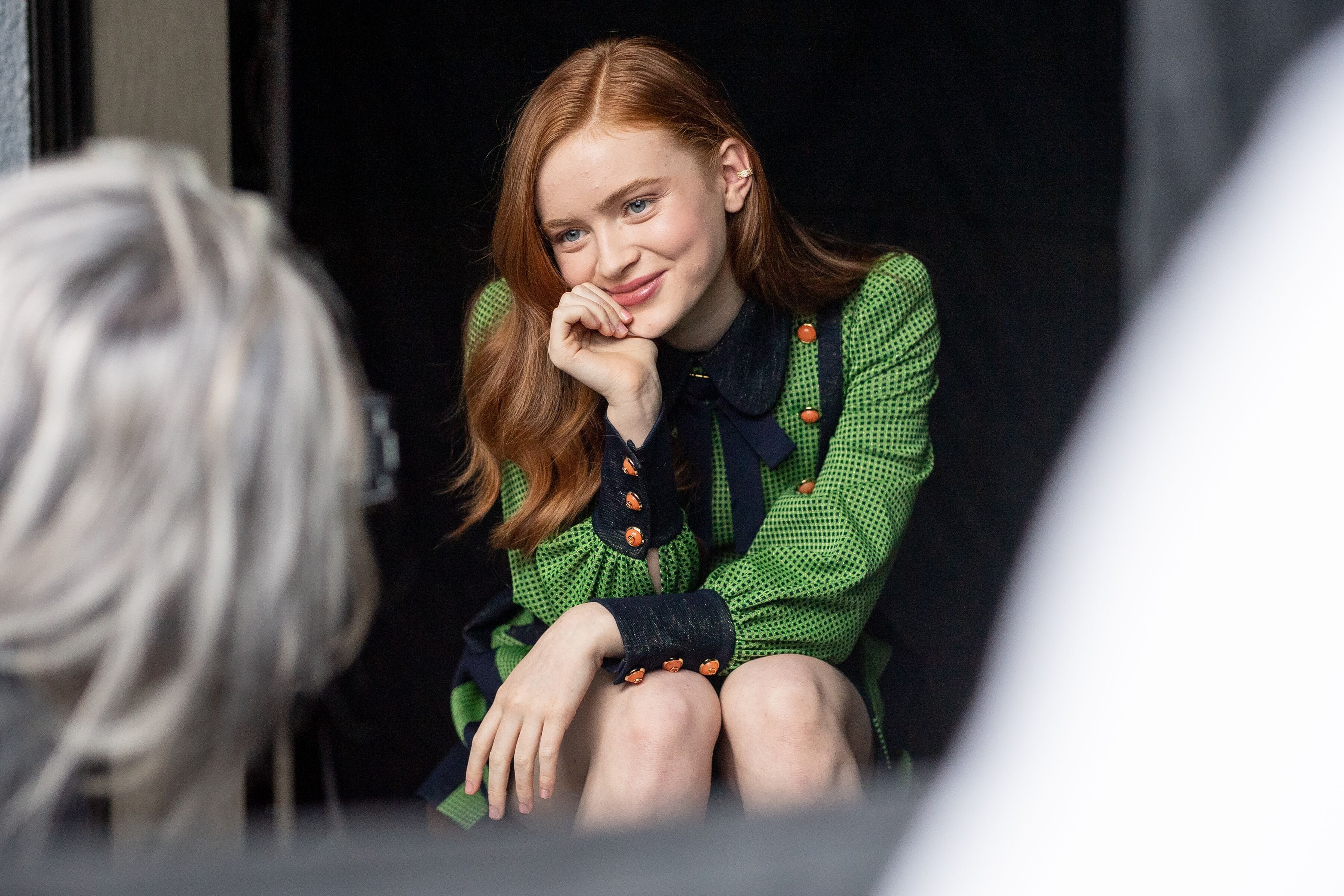 The ginger cutie started out her public performances on Broadway. She was quite remarkable as the title character in Annie. And both her charisma and vocals earned her celebrity status right away. So producers were happy to get Sadie into TV projects right away. And that's how, at 13, Sadie became Suzanne Ballard on the tense television drama American Odyssey.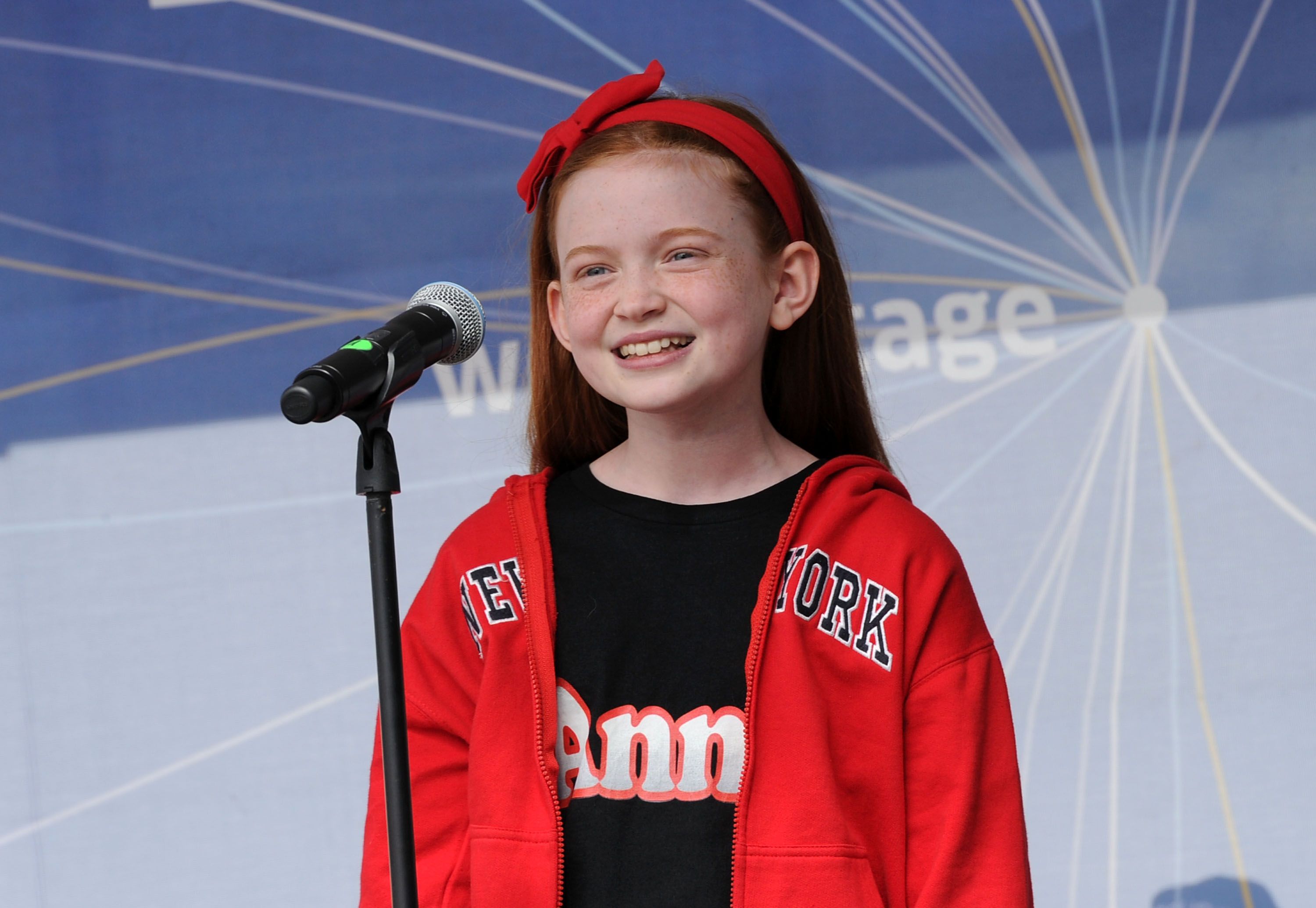 And soon after - Mad Max in Stranger Things came into her life! From a rebel tomboy in season two, she turned into a quirky girlfriend in season 3 Nowadays, 17-year-old Sadie amazes her fans with her beautiful photoshoots and amazing fashion runways.
Caleb McLaughlin aka Lucas Sinclair
Just like his on-screen girlfriend, Caleb also earned his name on Broadway. He is best known for playing Young Simba in the famous Lion King. Along with his acting skills, Caleb has always been a huge fan of dancing. And that passion has followed him throughout the years. 
Just like his co-stars, Caleb also went through some drastic changes. From rational, and a bit grumpy, Lucas in the first season. to the responsible and very umm... "skilled" boyfriend in season three.
Last year Caleb turned 18! Can you believe it? He's changed so much that you can barely recognize it's the same person! 
Finn Wolfhard aka Mike Wheeler
This funny boy started his acting career in TV shows. The 100 and Supernatural - were Finn's first-ever acting experiences. His next role is the one most of us are probably familiar with -  and it was in the movie adaptation of Steven King's IT. 
At the same time, Wolfhard was cast as one of the main leads on Stranger Things. Just like Mike, Finn grew pretty fast. So fast that for Chapter 2 of IT, they had to make him look younger with the help of CGI!
And even though Finn changed a lot in Season two of Stranger Things, his new look was even more surprising in season three. Especially if you pay attention to his sudden 5 foot 10 height, making him the tallest one in his gang.
These days 17-year old Finn is trying on new looks every time he does his never-ending photoshoots for Saint Laurent and other famous brands.
Millie Bobby Brown aka Eleven
Millie captured the hearts of TV viewers since her first appearances in popular shows like Grey's Anatomy, NCIS, Intruders and Modern Family. Right from her emotional audition tape, the Duffers realized they couldn't lose such a talent - and gladly welcomed Millie to the Stranger team. And even though in season one El barely says a full sentence, her acting fascinated millions.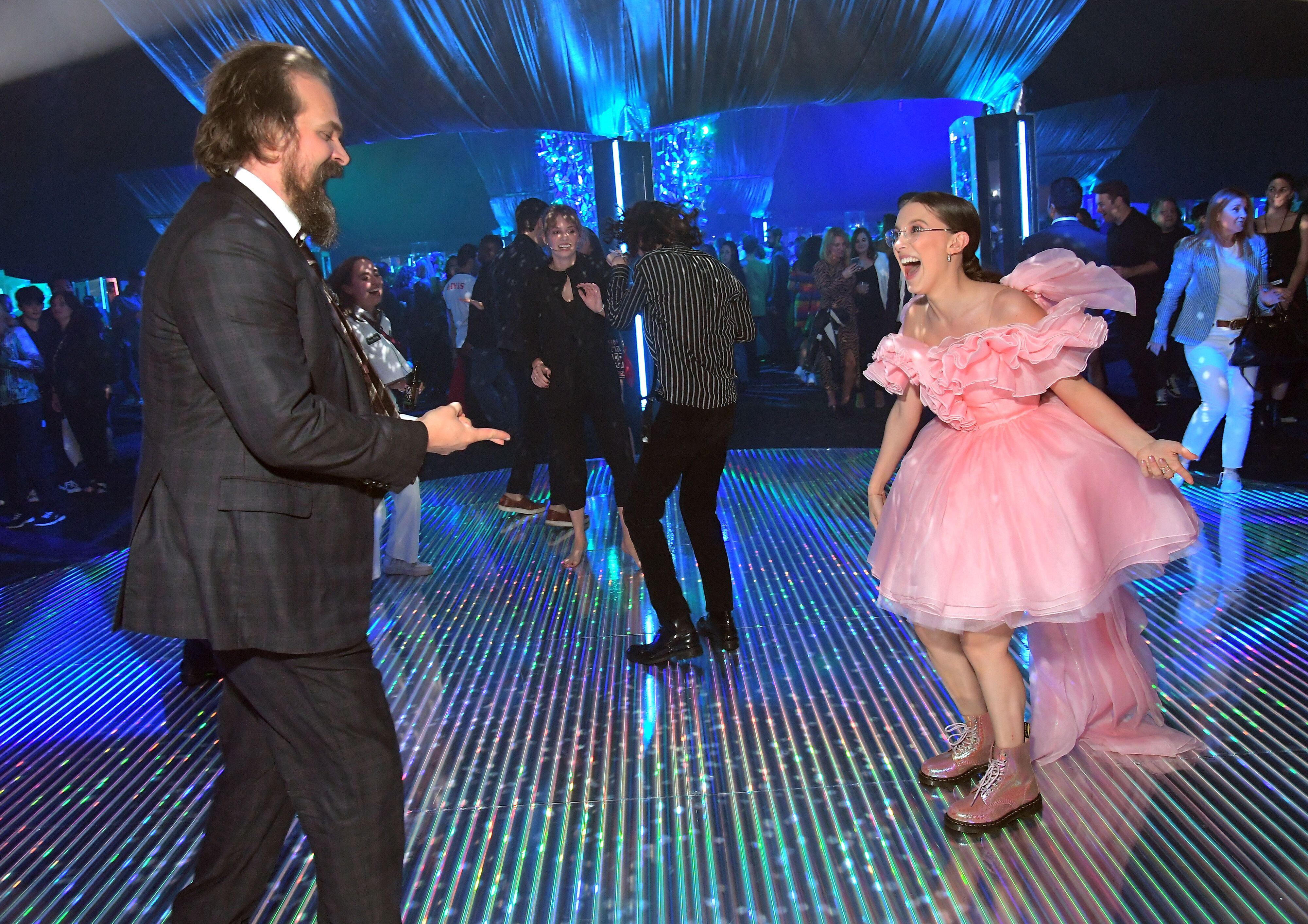 But sometimes Mille isn't that much of a shiny presence on the set. For example, she loves to prank the Duffer brothers. One time she filled her mouth with water and started coughing with it, pretending she was very sick. But of course, most of the time Millie is very professional, despite her young age.
If season three still shows us Eleven as a typical teenage girl (of course, not taking into account her supernatural powers), her real-life looks amaze fans with how fast the girl has turned into a stunning young lady. 
At 16 she's not only a world-famous actress, a business lady and a model, she is the Unicef's youngest Goodwill Ambassador! And that's truly inspiring.