Stranger Things: The Child Actors In Real Life
Who is the best dancer among the Stranger Things younger cast? Which famous actor made Sadie Sink change her food preferences? And who mastered a French accent while learning to herd sheep? 
Let's discover who our favorite younger Hawkins residents are outside the world of Stranger Things, and what they are up to while we're waiting for Season 4.
Priah Ferguson aka Erica Sinclair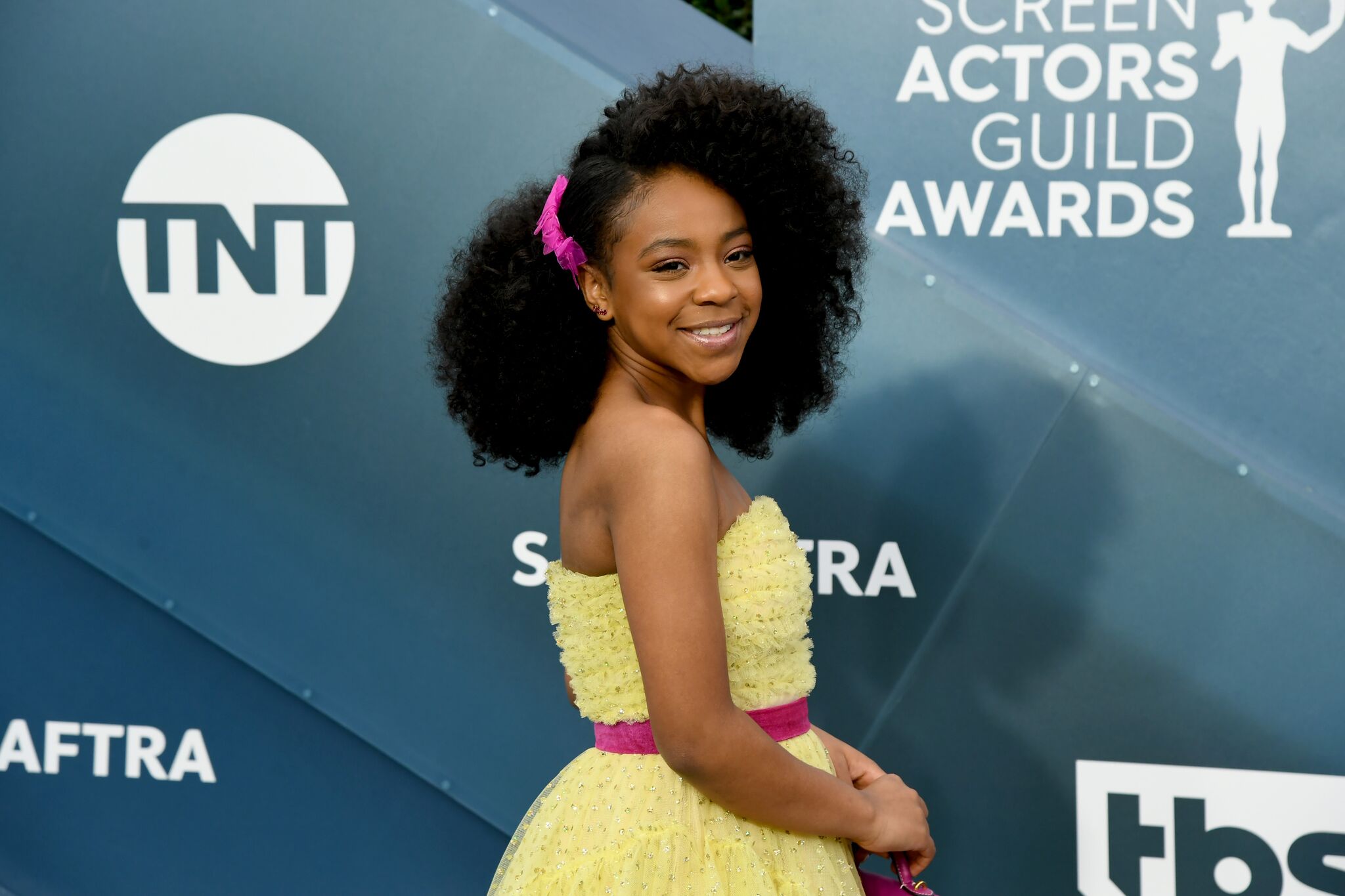 "You can't spell America without Erica." Who could forget this hilarious phrase? Priah Ferguson is only 13, but she has already stolen our hearts!  And not only ours: this bright little star totally won over the show creators! Her quick wit, charm and profound delivery made the Duffer brothers extend her role in season 3.
Priah is not new to acting though: her artistic parents recognized her talent early on, and she was introduced to theatre at the age of five. Priah's imaginative spirit and passion for dance made her a perfect match for the stage. 
The Atlanta-born actress eventually got a role in Donald Glover's series "Atlanta", and after a few more TV and film appearances, Ferguson joined the Stranger Things cast. And although Priah was a breath of fresh air in the show, she admits to having "an old soul" that makes her a true 80's fan. Don't you think she's a new Ashley Banks from The Fresh Prince of Bel-Air? 
Anyways, Ferguson plans to stick to her acting career, but also wants to go to Yale or at least Harvard! And even though she's still a child, Priah uses her talents for good. She became the official Spokeskid for the Atlanta chapter of the non-profit organization, United Way. Priah brings attention to child well-being and hopes to inspire others to philanthropy. Wow, it makes us admire the actress even more!
Caleb McLaughlin aka Lucas Sinclair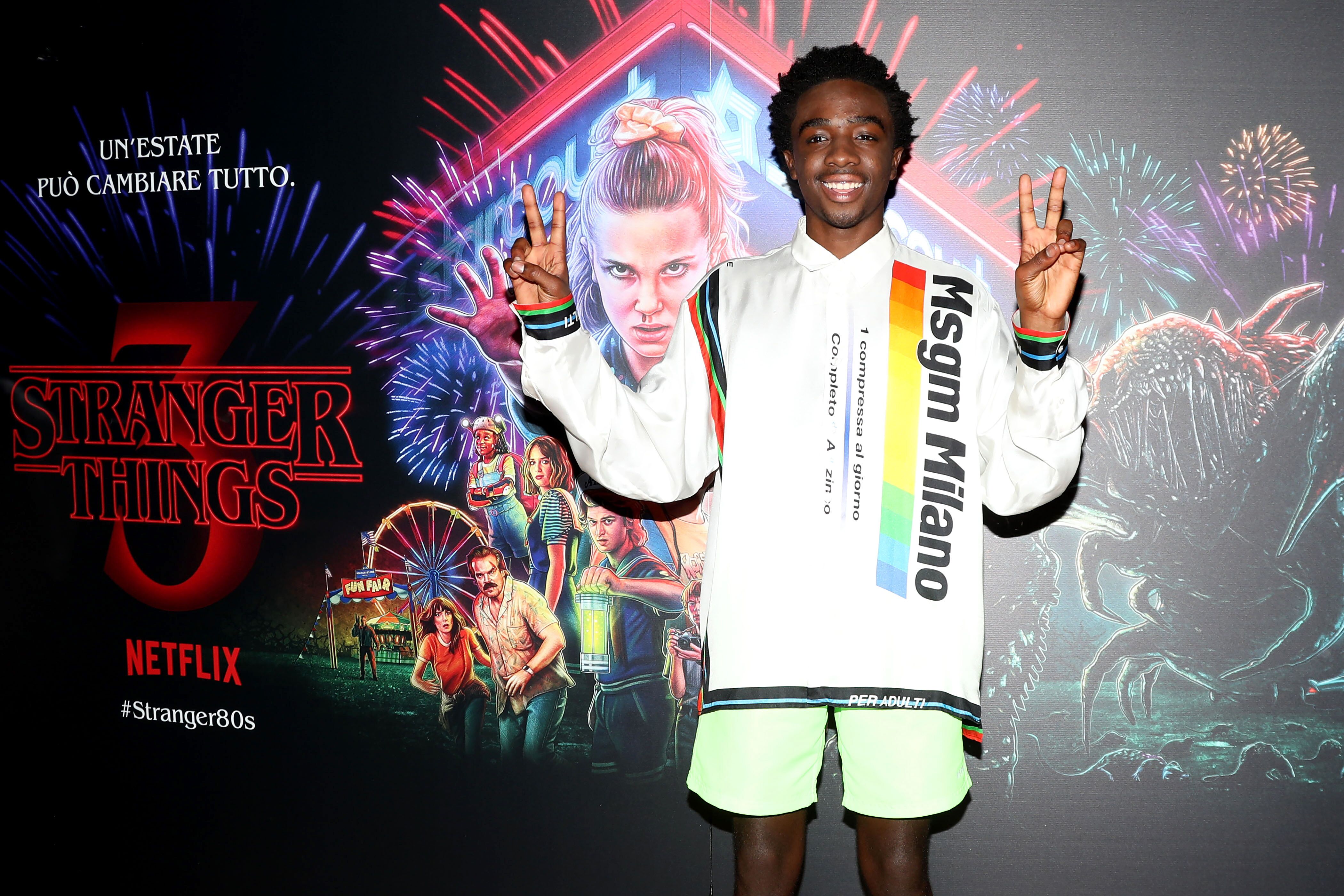 When asked about the most challenging part of his fame, Ferguson's on-screen big brother said: "being more conscious of what I say or do because I'm a public figure now". Well, yeah, now Caleb McLaughlin has 10 million followers on Instagram and collaborations with global brands. But 8 years ago he started his acting path on Broadway as Young Simba in the Lion King. 
Since then he appeared in a bunch of TV shows, but only Stranger Things made him a public figure. And the actor is using his recognition to empower teens, as he launched his own online campaigns #BeYourBiggestFan and #EmbraceYourFace. McLaughlin often talks about the importance of staying positive and believing in yourself. 
Caleb is a talented dancer, trained in ballet, tap, and jazz. And like his co-stars, McLaughlin is no stranger to music. This guy is totally into soul, R&B and old-school music. He gets his inspiration from Leon Bridges, Stevie Wonder and Anderson Paak. How do these kids manage to do so much at their young age?
Still, Caleb is just a kid, who adores his two Rottweilers, and plays video games like an ordinary teenager. But what are the actor's ambitions and career plans?
"I would love to do a feature film and become part of the Marvel family." - confessed the young actor. 
Well, we wish Caleb the best of luck and advise Marvel not to miss this rising star!
Noah Schnapp aka Will Byers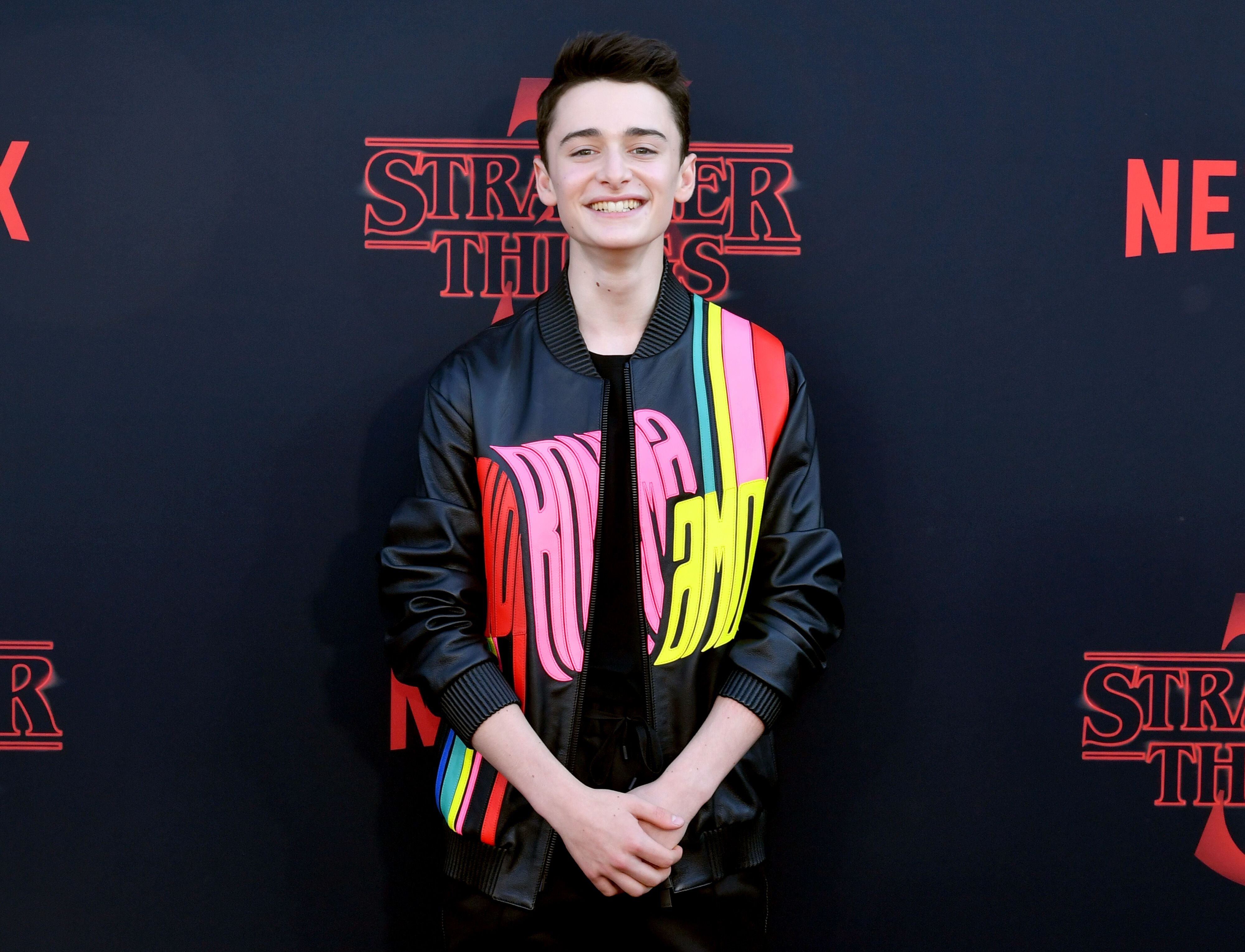 Did you know that Noah initially auditioned for the role of Mike? But he did such mind-blowing work portraying Winona Ryder's on-screen son, that it's clear he got the right part. Before his breakout role, Noah had already appeared in Steven Spielberg's Oscar winning thriller, "Bridge of Spies" alongside Tom Hanks. He also voiced Charlie Brown in The Peanuts Movie and video game.
So who is the 15-year-old actor outside the world of Hawkins? He's close pals to Millie Bobby Brown, his co-star even called Noah "the greatest friend a girl could ask for!".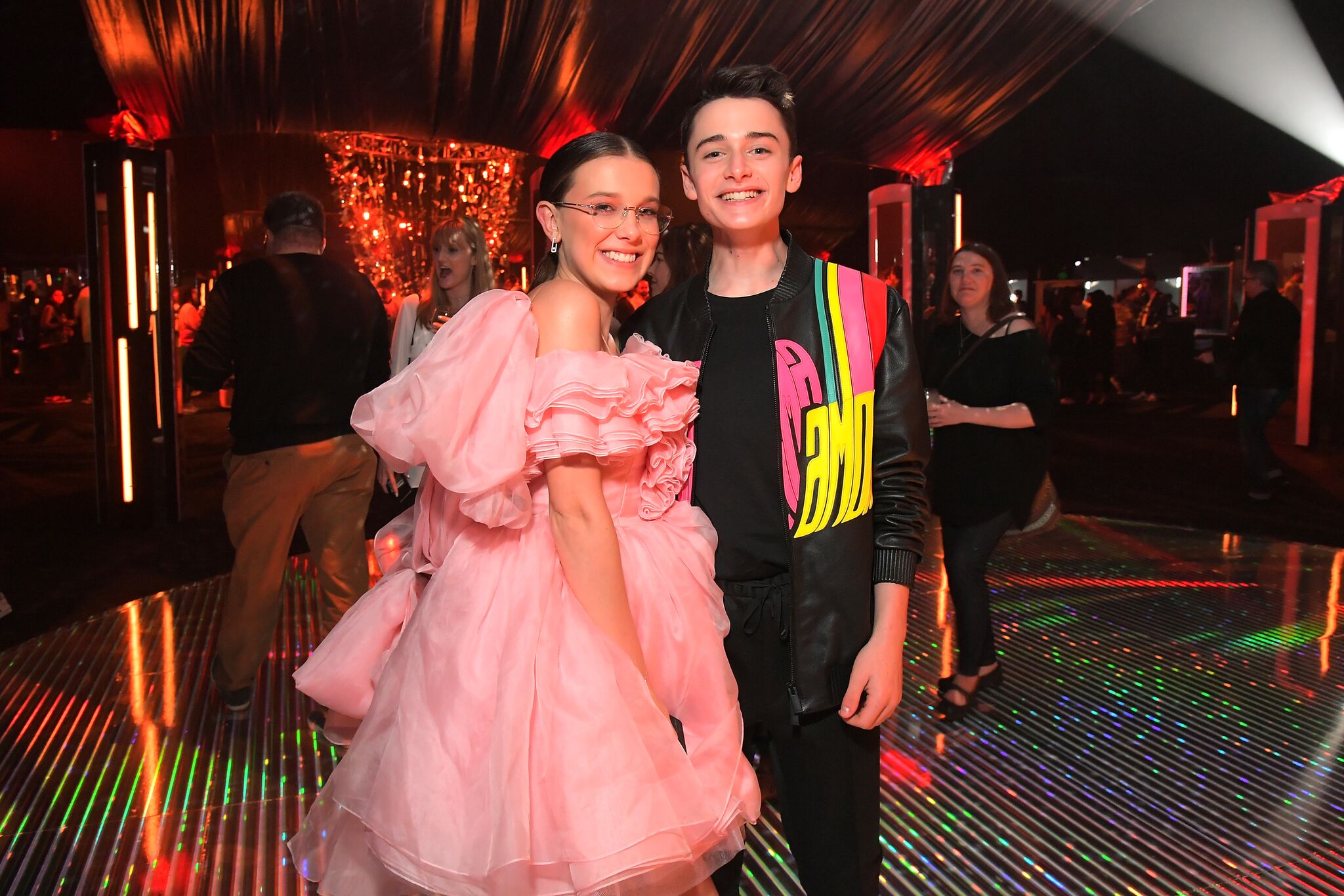 In 2019 Schnapp launched his YouTube channel, and he's currently sharing fun videos with almost 2.5 million subscribers. Noah recently found himself a new passion - cooking. He even considered turning his channel into a cooking show! 
Guys, I think I'm going to turn my YouTube channel into a cooking show. Watch me learn how to make pizza! https://t.co/5p525pOACC

— Noah Schnapp (@noah_schnapp) July 25, 2019
Maybe his desire to make food was born from his leading role in the 2019 movie, Abe? As for Schnapp's other roles, we'll soon get to see him in Adam Sandler's comedy Hubie Halloween, and in a war drama Waiting for Anya. In the last one, Noah portrays a Jewish shepherd boy who helps smuggle Jewish children to safety during the war. Being Jewish himself, Noah considers this role a very important one. For filming in the Pyrenees, Schnapp had to fine-tune his French accent - and learn how to herd a hundred sheep! Wow! 
Noah names Spider-Man as his dream role, and he keeps counting the days till Tom Holland retires so that he can step in. In addition to acting, Schnapp recently joined Reebok's "Zig the Runway" campaign with rapper Cardi B and pro-basketball player Montrezl Harrell. So will we see Noah collaborating with other fashion brands? With his talent and recognition, we're sure that this guy will rock any creative job he chooses!
Sadie Sink aka Maxine "Max" Mayfield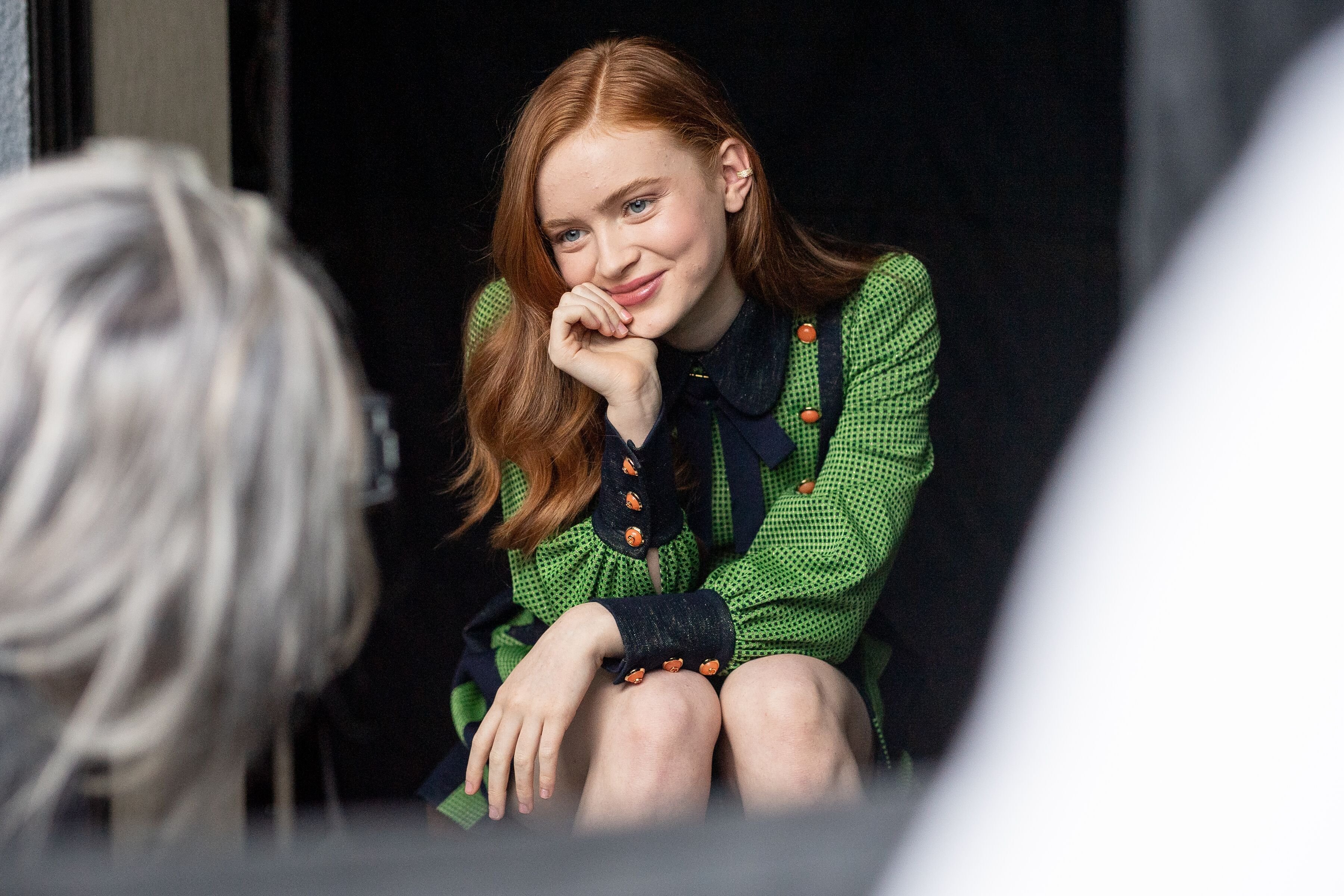 It's no secret that Millie Bobby Brown and Sadie Sink are not just on-screen friends. However, their backgrounds are quite different. Sink started acting on Broadway, and it wasn't in just any play: she starred in Annie and even shared the stage with Helen Mirren in The Audience.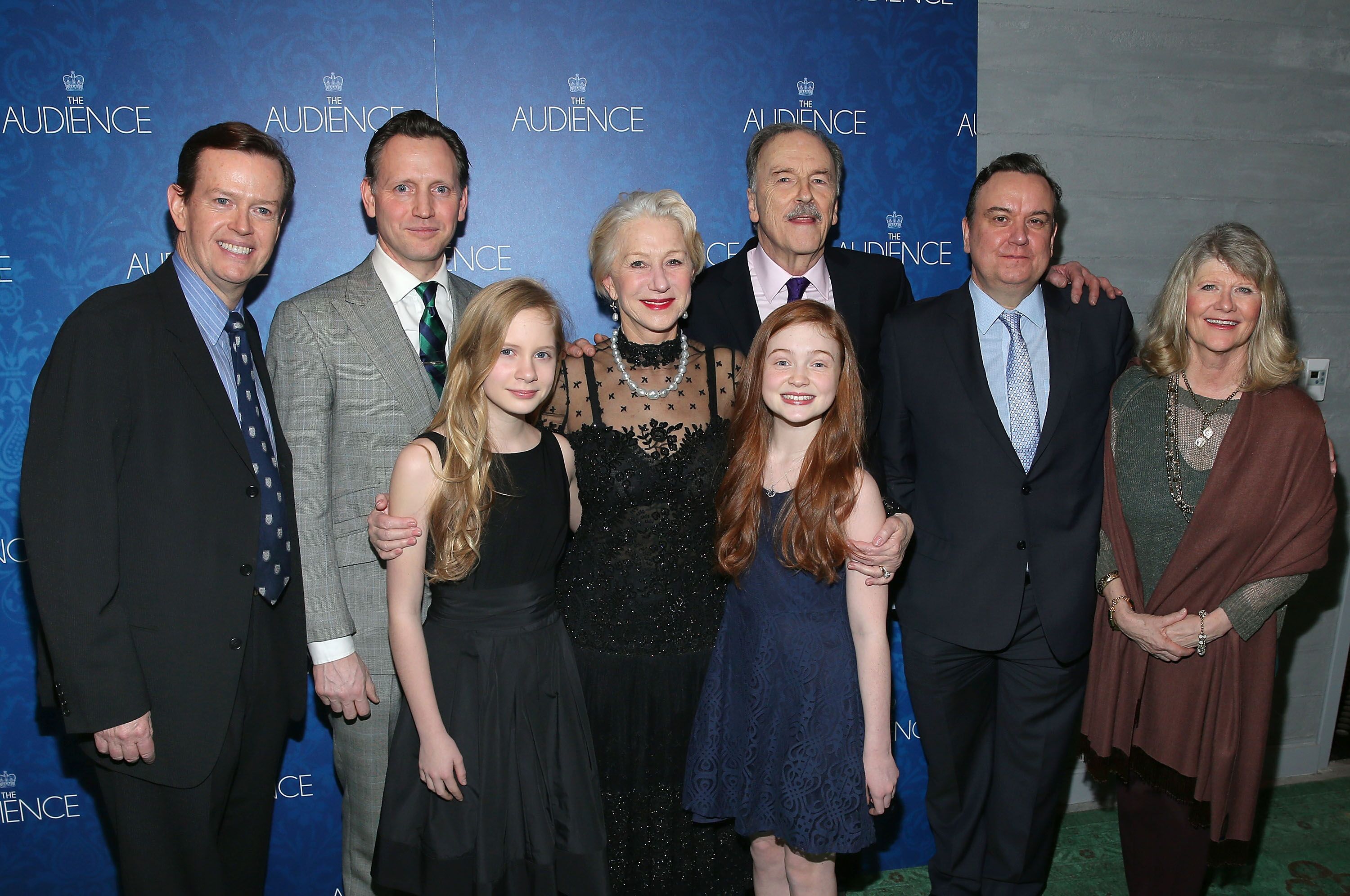 Sadie has also appeared on shows like: The Americans, Blue Bloods and Unbreakable Kimmy Schmidt. But her first main role on TV was Suzanne Ballard on American Odyssey. 
So who is Sadie Sink when she's not acting? The 17-year-old is an animal rights activist and environmentalist.  Sadie was vegetarian until she met Woody Harrelson and his daughter, Makani, on the set of The Glass Castle in 2017. Inspired by the Harrelson family, the actress turned into a "chill" vegan, who advocates for animal rights without shaming or shouting.
As a part of her mission, two years ago Sink joined Rooney Mara, Joaquin Phoenix, Sia and Kat von D  to narrate the animal rights documentary Dominion. She even received a narration award for her contribution.
Apart from activism, Sadie started modeling at the age of 15. She's worked with such fashion giants as Kate Spade, Miu Miu and Undercover. 
Sink's most recent work is 2019's horror film Eli. Have you seen it? And this year we'll see her in another horror, Fear Street 2, as well as in a drama Dear Zoe alongside Theo Rossi and Jessica Capshaw. Seems like good additions to her portfolio, and we're sure it's only the beginning of Sadie's bright career!
Gaten Matarazzo aka Dustin Henderson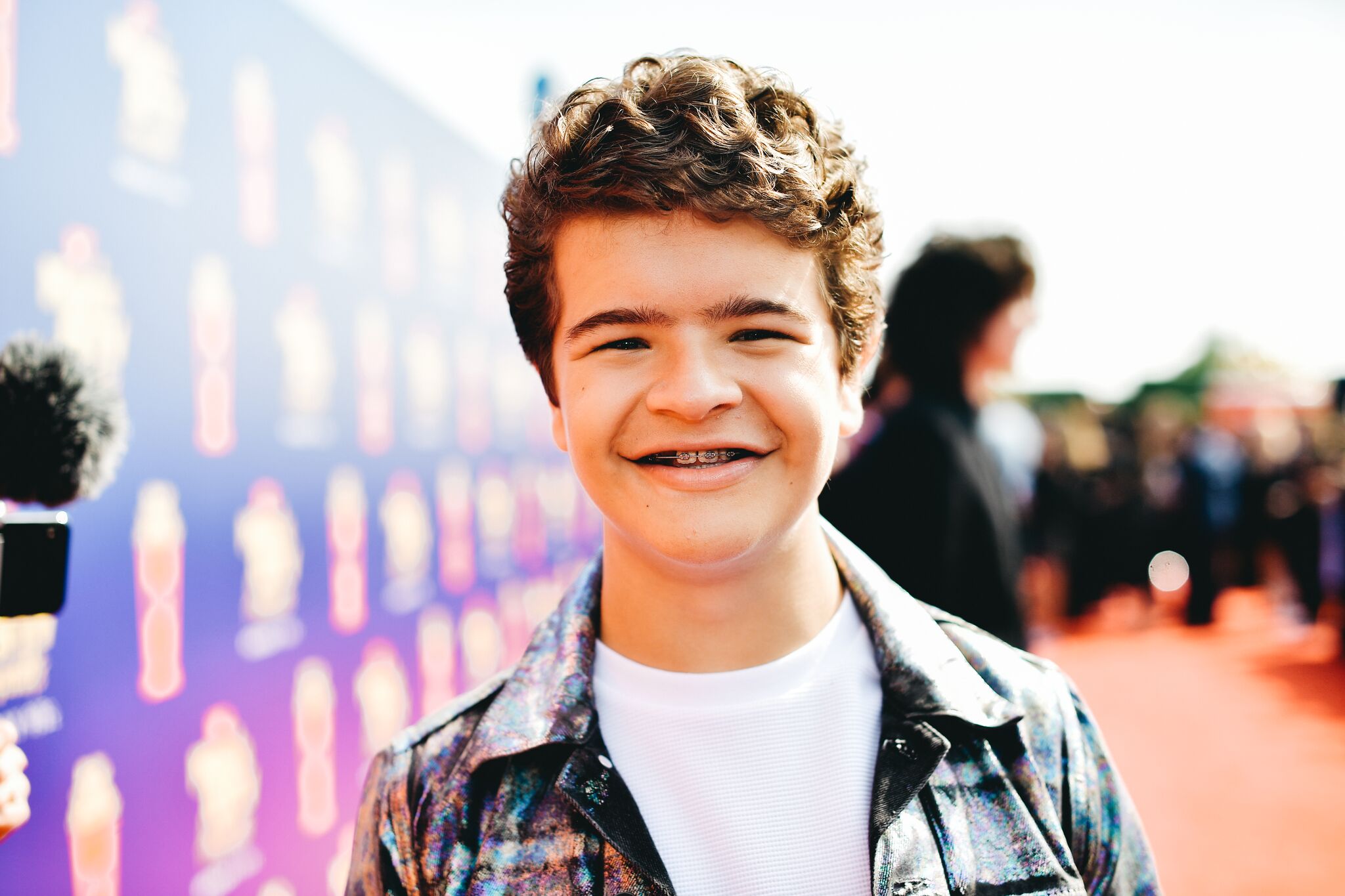 Well, you know… EVERYBODY. LOVES. DUSTY-BUN. And 17-year-old Gaten Matarazzo is as charming as his on-screen character. The actor's career started on the Broadway stage, but his performance in Stranger Things brought Gaten another deal with Netflix. In 2019 he hosted the show Prank Encounters, and though it did not become a hit, Matarazzo got some good hosting experience. 
But guess what else Gaten's good at? Music! Right? We still can't get enough of his vocals on "Neverending story"!  Matarazzo is the lead singer of the indie rock band Work In Progress. As he once shared, he got his passion for acting and music from his older sister Sabrina, also an actor and singer.
Gaten has never hidden his physical disorder - cleidocranial dysplasia (CCD), and the Duffer brothers even gave his character the same trait. The actor is actively raising awareness of CCD and fundraising costs to cover dental surgeries for people who suffer from it. Matarazzo has been very open about his own case, and recently he shared with his 13 million followers on Instagram, that his fourth dental surgery was a complete success. And together with Gaten we hope that this surgery was the last one he'll ever need.
Millie Bobby Brown aka Eleven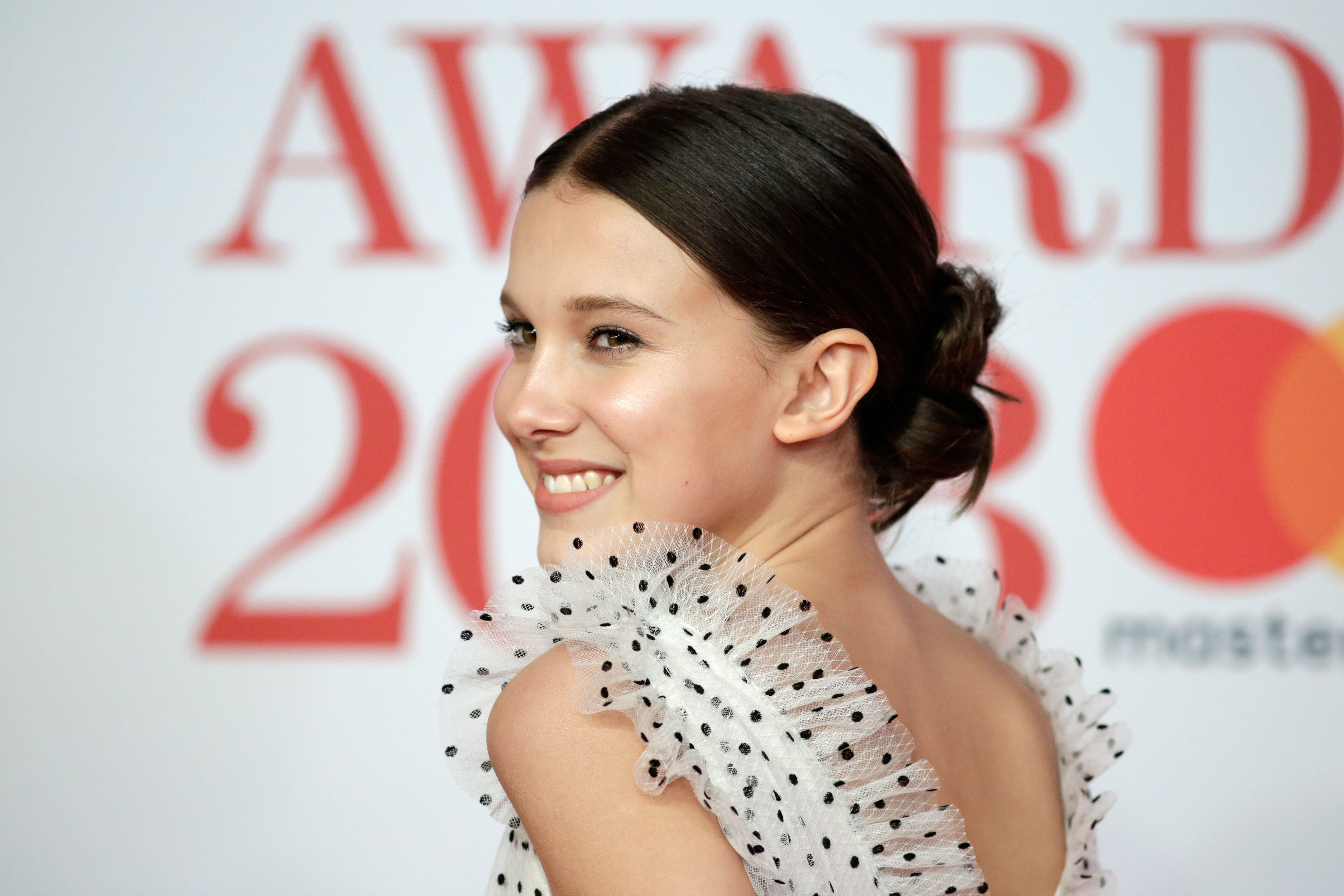 Now 16, the actress is blooming in every sense of the word, and she seems unstoppable! Milly is the youngest person ever on both: Time's 100 global influencers and UNICEF Goodwill Ambassadors' list. And she takes these titles very seriously. But she is also just a happy teenager trying to have fun along the way.
So how did Mills get to where she is now? Despite her undeniable talent, the young star owes her success to her parents. Not only did her family support and have faith in her, they risked everything and almost went bankrupt in pursuit of Millie's dream. They left the UK and moved to Hollywood, embracing every chance for their gem to shine. And the girl did not let them down!
But if you think that being the main breadwinner in a family spoiled Milly, you're very wrong! She's still a kid who has to follow the rules, like doing chores and turning her phone off during family dinners. Her mother is Millie's chief stylist, selecting age-appropriate outfits for her. Still, Millie is apparently a rebellious teenager…So what other things does Milly spend her time on?
In February 2017, Brown joined IMG Models, whose other representatives are iconic Kate Moss, Alessandra Ambrosio, Bella and Gigi Hadid, Maye Musk and other famous supermodels. She's already appeared in advertisements for Citigroup, Calvin Klein and Moncler. 
As a person who loves to eat, Millie practices boxing to keep in shape. And did you know that the actress is also a mother… "Mother of tortoises", as she calls herself, since she adopted a lovely couple, David and Becca. Brown even facetimes her pets when she's not home.
Her creativity, age and femininity have found two other outlets: a collaboration with footwear brand Converse, and her own organic cosmetics line Florence by Mills. And recently the actress announced another collaboration, this time with Vogue Eyewear.