The Real-Life Story Of Aerosmith's Steven Tyler 4 Children
If you're 'Aerosmith' frontman Steven Tyler's child, it brings you a great deal of heartache. What struggles did his 4 kids from 3 different women go through? Steven Tyler considers himself to be a 'loving father'. But do his children and their mothers agree with him? In order to find out, we need to look back at 'Aerosmith' frontman' parenthood.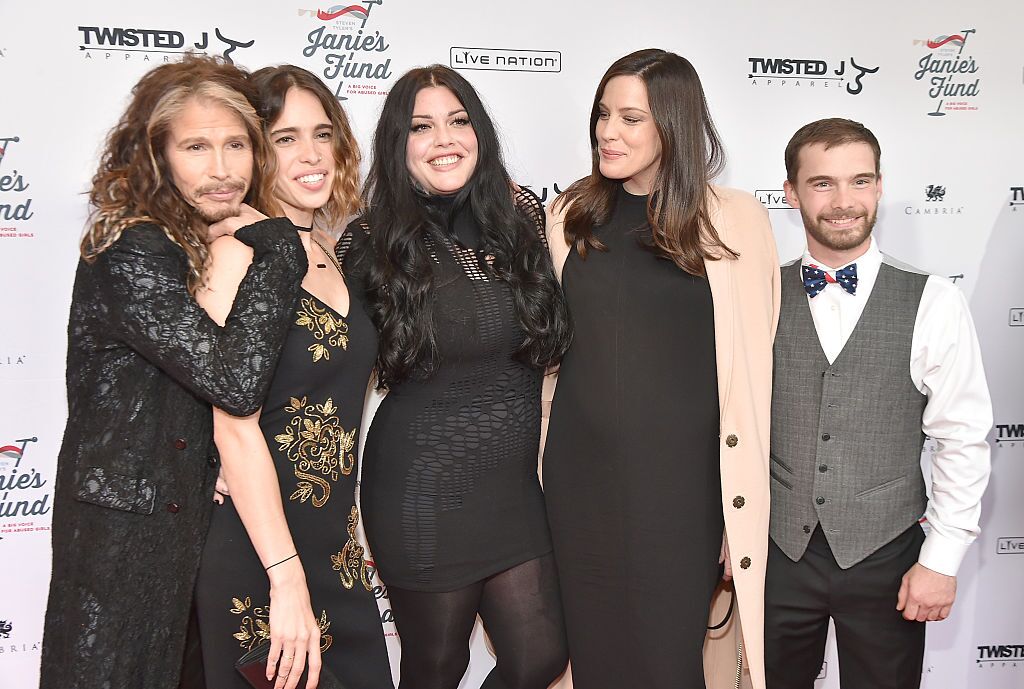 ---
Liv, Tyler's oldest daughter
His oldest child is an actress, Liv Tyler, and she grew up having no idea who her dad was! She was just 8 years old when the news hit her. Liv's mother Bebe Buell used to be a Playboy model who had a fast-burning romance with Steven Tyler and ended up pregnant. In what way did Liv find out about him? And how did she react to such news?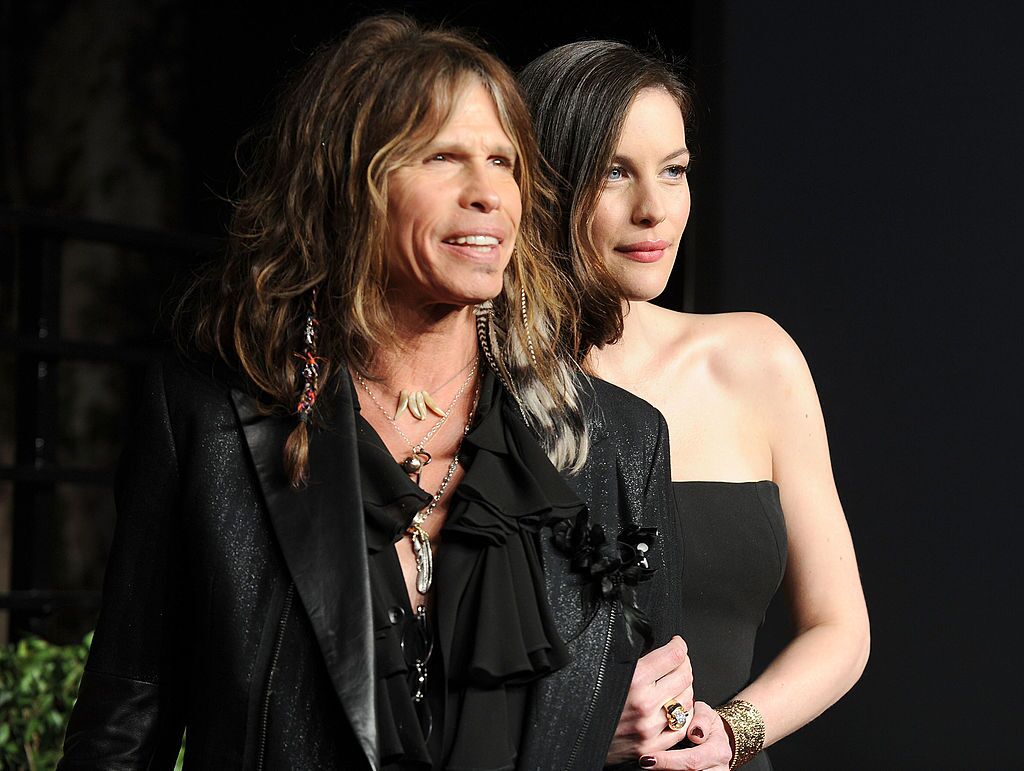 ---
Once Liv and her mom came to an Aerosmith concert and in the crowd, Liv saw a girl who looked exactly like her! It was Steven Tyler's other daughter, Mia who's 1 year younger than Liv.
"I saw her standing on the side of the stage at a concert, and I literally was like looking at my twin, she looked exactly like me. And I looked at my mom, and she had tears in her eyes, and I kind of put it all together.", - Liv Tyler recalled.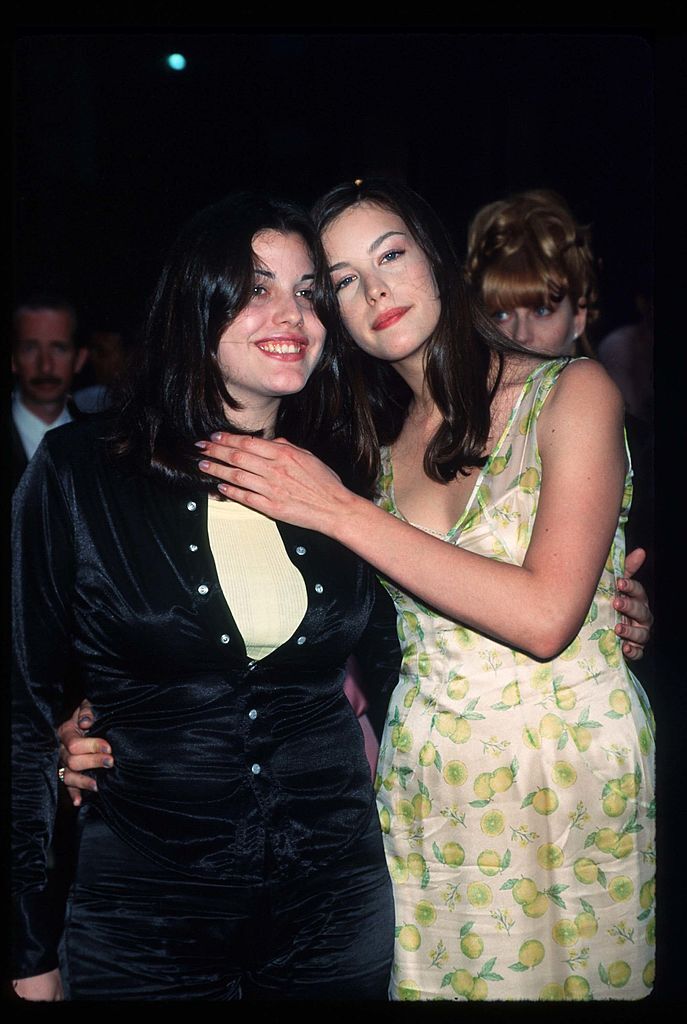 ---
It's interesting that little Liv reacted calmly to news about her superstar dad! Actually, she didn't seem to bother too much! Liv revealed that she was raised by strong women - her mother, grandma, and aunt - so having a father was strange to the girl.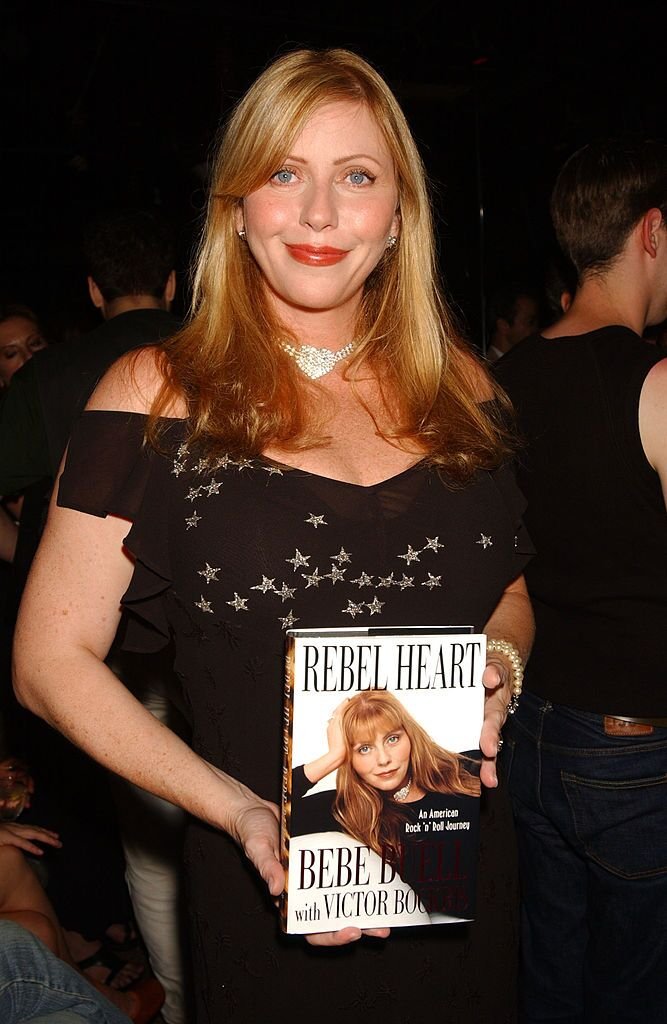 ---
Despite the fact that Liv was introduced to her dad Steven, their father/daughter relationship didn't take off. What is more, the actress is convinced that Steven had a rather negative impact on her relationships with men.
The lack of a father's support and attention made her treat men like 'visitors' who come to her life and just leave. Steven, in turn, tried to make up for all the missed years with Liv. He decided to help with her career and when the girl was 16, she got her one of the starring roles in 'Aerosmith's' music video for 'Crazy.'
---
So what is their relationship now? Liv shared that with time, they've developed a very strong emotional connection. And there was one very special person who helped them to bond. It was Liv's own baby! And grandpa Steven was even in the delivery room during the birth!
---
Mia, the second daughter
Did it all turn out so well for Steven's second child - Mia? She was that look-alike sister from the 'Aerosmith' concert. At first, childhood seemed like a fairytale to the little girl. She had a loving mother and a doting father, Steven Tyler. Mia was luckier than Liv as she was born into a marriage. 
---
Tyler's first wife Cyrinda Foxe was a gorgeous actress who married Steven Tyler in 1978 and gifted him with Mia. The rockstar's daughter recalls her childhood as "unconventional", because both of her parents behaved like rebellious teenagers, and she grew up at rowdy parties.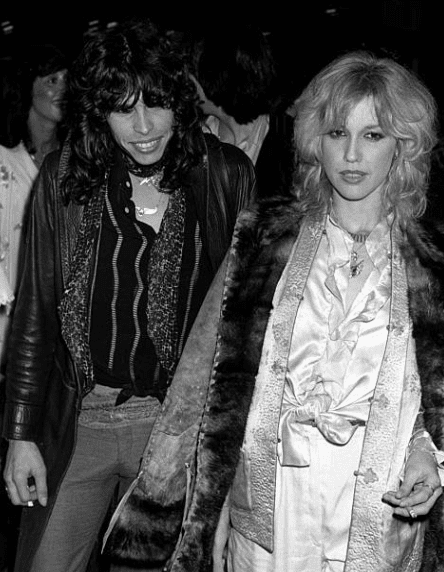 ---
When after 10 years of marriage Steven and Cyrinda divorced, Mia took it incredibly hard, she desperately wanted her dad to come back. Tyler's daughter loved her father more than her mom; she longed for Steven.
"He was so cool. I mean, he dressed cool, he always brought presents, he was always like sunshine when I lived with my mom, and her energy was just really dark.", - Mia recalled.
Mia didn't want to stay with her mom because Cyrinda just wasn't a good and caring mother. But Mia managed to forgive her parents for everything. "It was definitely a strange childhood, but I'm okay with it. I made peace because I watched my mom grow up, and she was so negative, and she held so much in", - she said. But Mia found the strength to forgive her mom.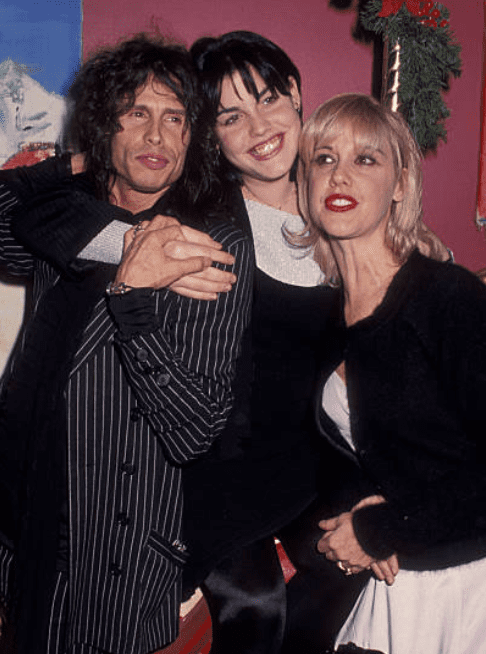 ---
As it turned out, Cyrinda didn't have much time left to live. She had brain cancer and no matter what, it was actually her ex-husband Steven Tyler who got her the best doctors and paid for her treatment. And he helped despite the despicable thing that Cyrinda did to him. She spilled a lot of sensitive family secrets in her autobiography, making Steven look like a much worse husband than he really was.
There is no wonder that Mia has been so much closer to her dad! Yet again, it was a grandchild that united them even more. But doesn't the status of being a granddad bother the rockstar? Not at all! In fact, Steven admits that he loves this new role. 
"First of all, I'm Papa Stevie," the "Aerosmith's" frontman shares. 
---
Chelsea and Taj
Steven Tyler also finds time for his youngest kids from his second marriage. His second now-ex-wife is a fashion designer, Teresa Barrick, who gifted Steven with a daughter and a son - Chelsea and Taj. The star was already 40, while Teresa was only 28 at the time of their wedding, yet despite the age differences, their marriage was a long and happy one.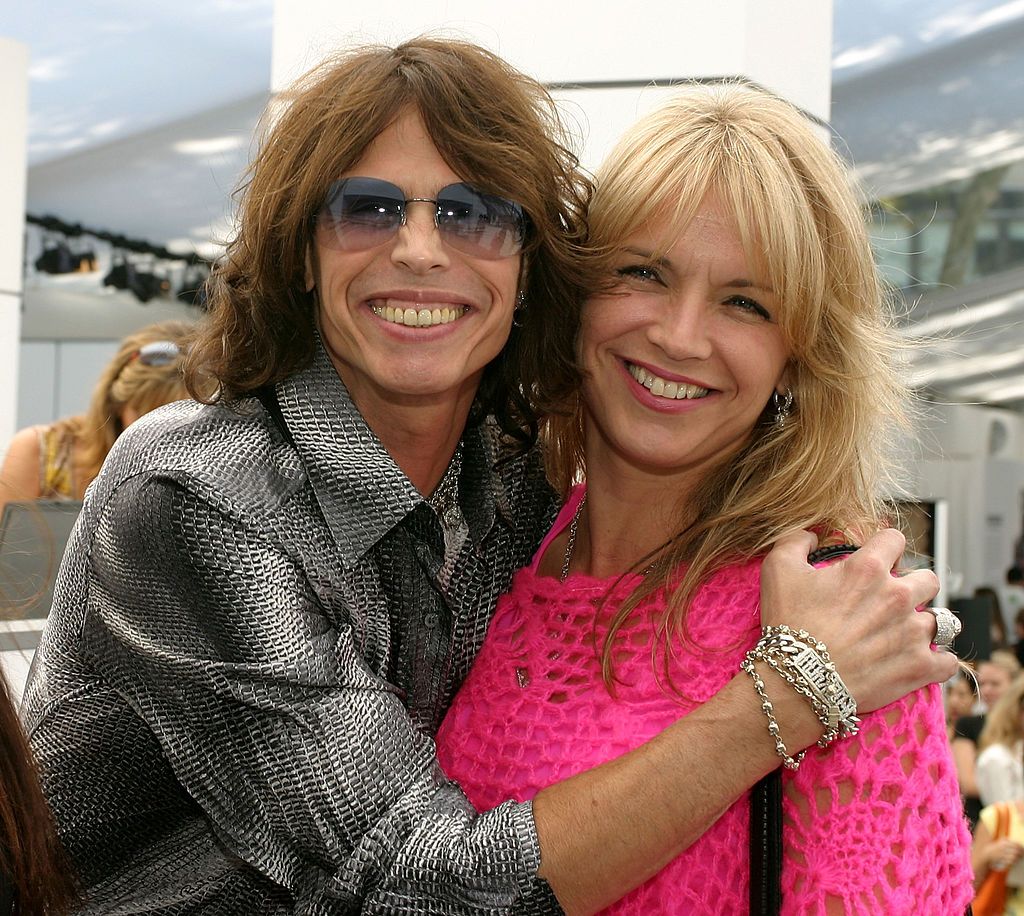 ---
Many would be surprised to hear that such a rockstar as Steven Tyler had been married for 18 years! But what was the reason for their abrupt divorce? Infidelity! And what is even more surprising, Steven wasn't the one who cheated; it was Teresa. 
At the time of divorce, Chelsea was 17 and Taj was 15, They were luckier than Mia and Liv in terms of getting daddy's time, attention, and dedication, as they would often come on tours with 'Aerosmith' as children.
---
Now, these kids are all grown-up and have started their own careers. Chelsea is following her dad's footsteps now and often performs with him on stage, which helps her recognition. And Steven shows his support in the sweetest way - he comes to his daughter's concerts, always standing in the front center of the crowd with a big smile on his face.
Starting her own music career and being compared to dad, and having all these rumors that he helped her in this business, made Chelsea try to reach success in another industry. So what profession did she choose to prove she can do it all herself? She started a modeling career and is very successful in it! Yet, some people still claim that her success came due to the fact that she's her daddy's look-alike.
---
Tyler's son, Taj, is in his late twenties now and prefers to stay in the shadow and dislikes any kind of publicity. Taj went with his father's real last name - Tallarico and is the only one of Steven's child to do this! But does this mean that Taj is on bad terms with his dad? It doesn't seem so! The father-son duo attends public events together with the whole family.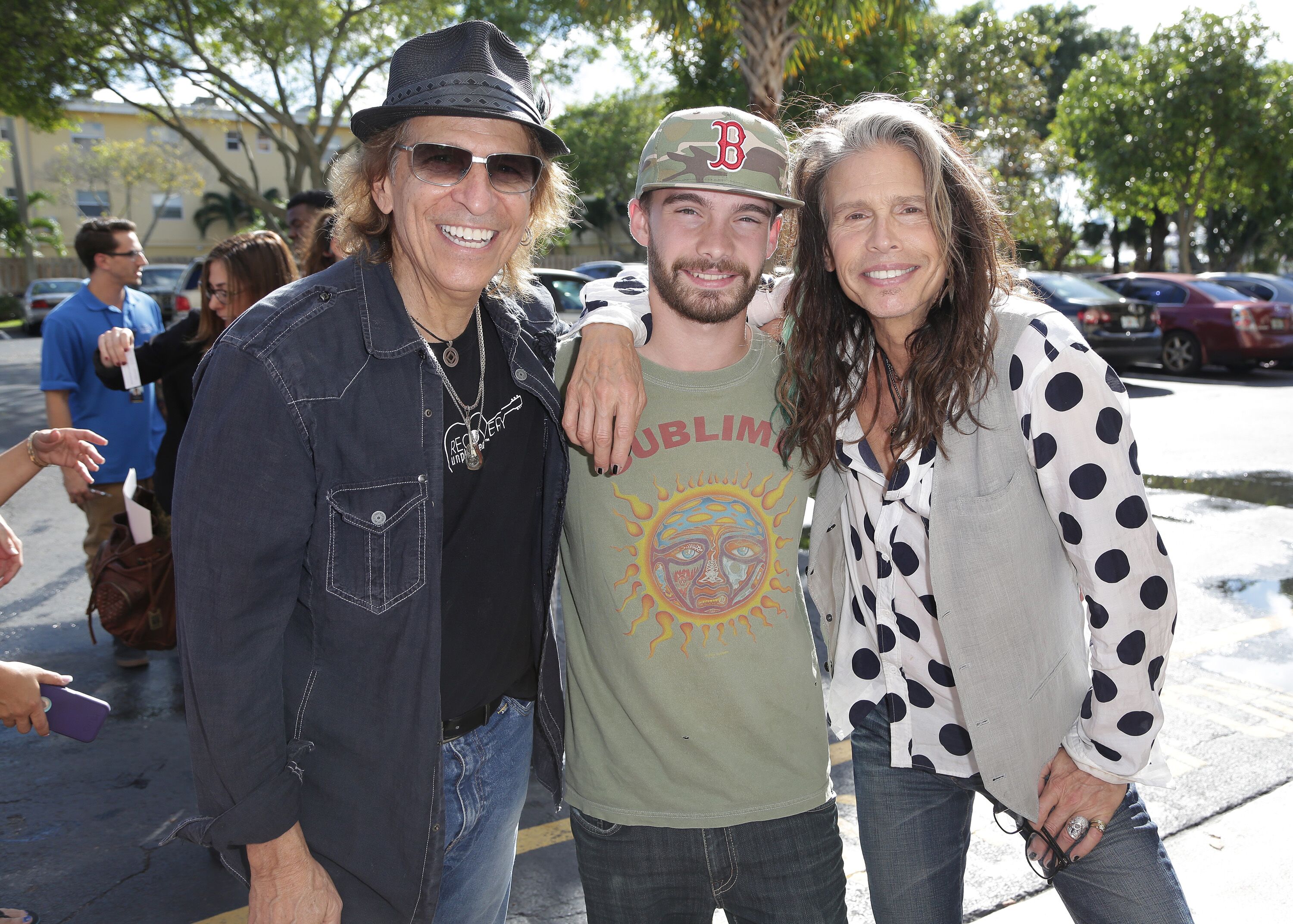 ---
Is it the end?
Now, when the kids are all grown up and have brought Steven Tyler 5 grandkids, what bothers fans is the question: Does Steven Tyler plan to have any more kids? Well, with his 40 years younger girlfriend, there is a chance the world can see yet another talented and beautiful kid. 
---
Tyler's new young girlfriend is Aimee Preston, and she was working as Steven's personal assistant until their relationship took a romantic turn. They've been together for 5 happy years now, and Aimee claims that Steven is the love of her life. Reportedly, Aimee has a warm and family-like relationship with all Steven's kids. So did Steven Tyler actually manage to make it up to his children?