Criminal Minds Cast's Real-life Partners
The Criminal Minds drama TV series has been running for 14 years. The cast of the show became one big family, taking care of each other for so long. But each of them has a personal life aside from the set. What do we know about their real-life partners?
Find out the stunning life stories about each of your favorite cast members from this list!
A.J. Cook as Jennifer "JJ" Jareau 
---
JJ is a very sweet and caring, yet strong and confident, woman in the series. She's also a mother of two kids, just like the actress, A.J. Cook, who portrays her. In real life, Andrea Joy Cook has been married to Nathan Andersen for 17 years. A.J. and her husband met in a filming class in college and have been together since.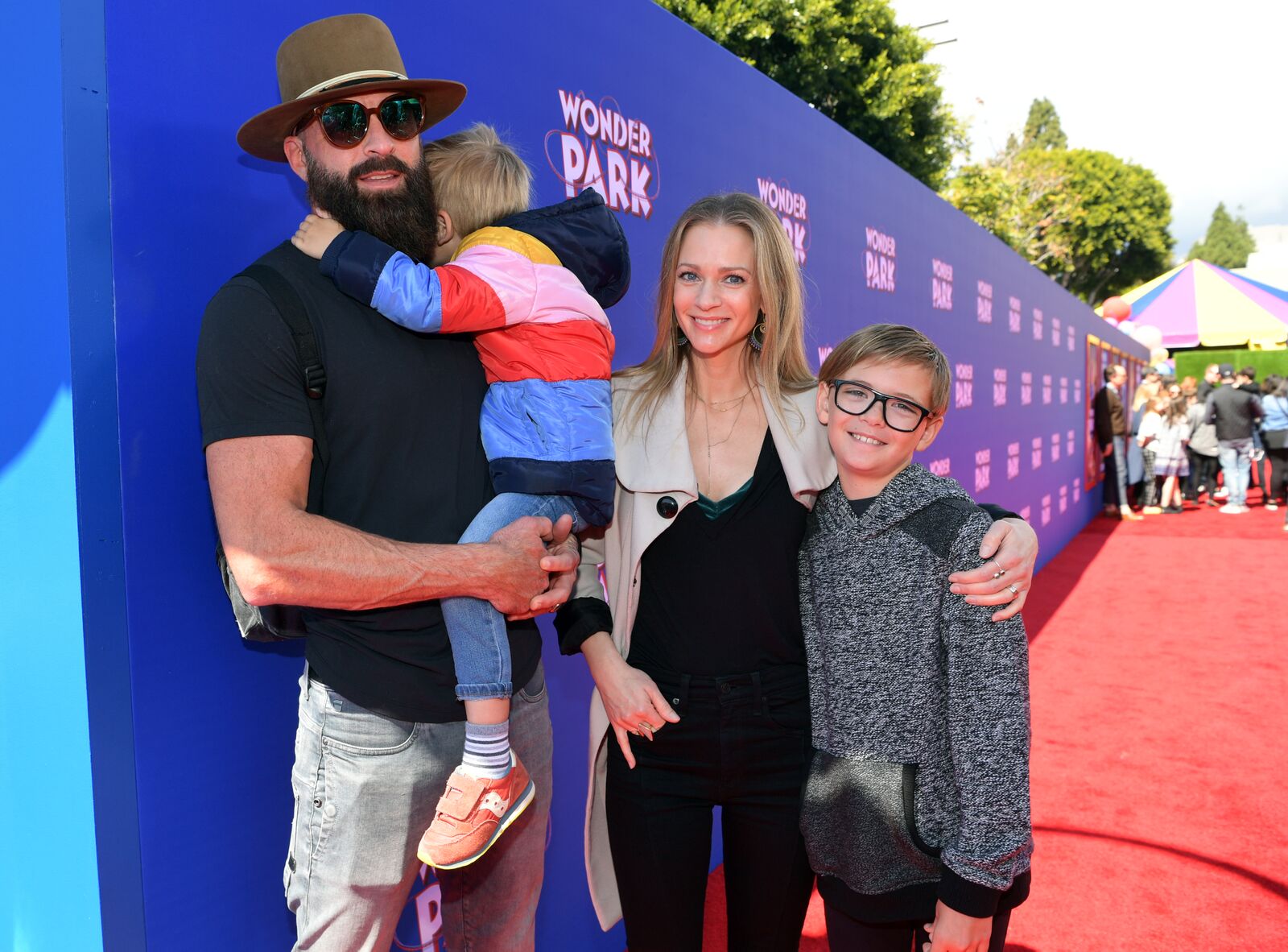 ---
A funny and easy-going person with a beautiful smile, Nathan could not help but marry her. The actress gave birth to her first baby in 2008. The boy named Mekhai made a couple of brief appearances next to his mom as her on-screen son Henry. The actress even posted a pic together with her son, captioning it "Co-starring my favorite actor Henry!"
---
Only four years ago, A.J. announced her husband and her were expecting another baby boy. The 36-year-old Criminal Minds actress posted a picture of her bump to reveal the pregnancy news. Her fans were excited!
The couple welcomed little boy Phoenix Sky in July 2015. Interestingly, the kid who also appeared on the show as JJ's second son Michael. Isn't it cute?!
Shemar Moore as Derek Morgan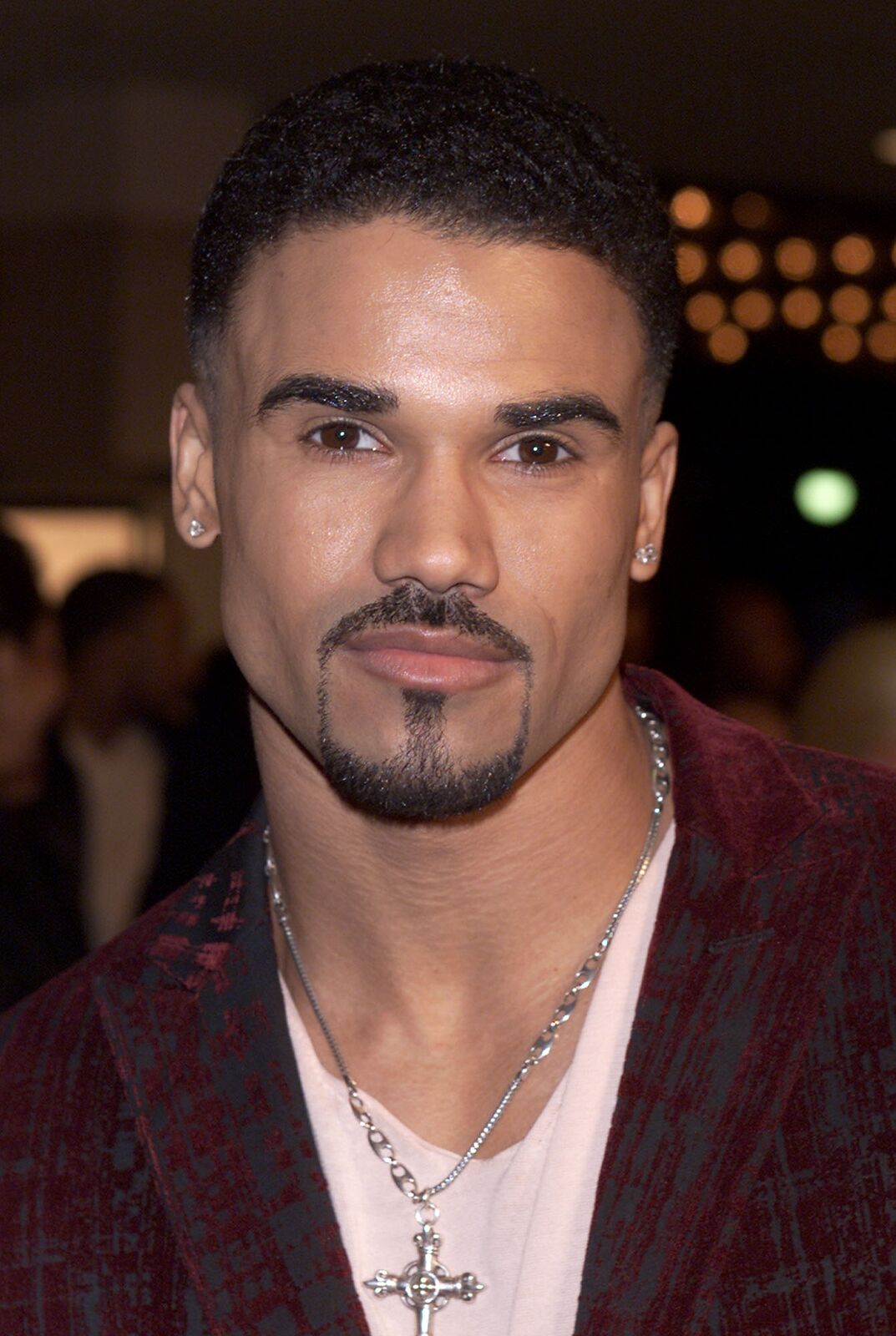 ---
Shemar Moore played probably the sexiest character on the show - Derek Morgan - for 11 seasons. Could you believe that he's still not married? Looks like Shemar is still looking for that one-and-only love of his life. Or is he? His previous dating list is very impressive and includes high profiled celebs, such as RnB singer Toni Braxton, actresses Halle Berry, Ashley Scott, Kimberly Elise, and Mis Switzerland Lauriane Gillieron.
---
The media speculated about his dating history. They could not believe Shemar is still not married and suggested his romances were a fake cover-up for his alleged gay relationship. The rumor spread even more after he was seen hanging out with supposedly a gay fan in a gay bar.
To address the silly questions about his sexuality, Shemar made a great comeback asking people who thought he was gay to send their girlfriends for a night in his house.
---
Supposedly, Moore doesn't want to be single anymore. In his interview, he shared his thoughts about having a family,
"I love what I do for a living, I love it from 'Action' to 'Cut,' but I also want to walk my dogs, travel, get married, have kids. I want balance, and it's hard to do with the schedule that we have."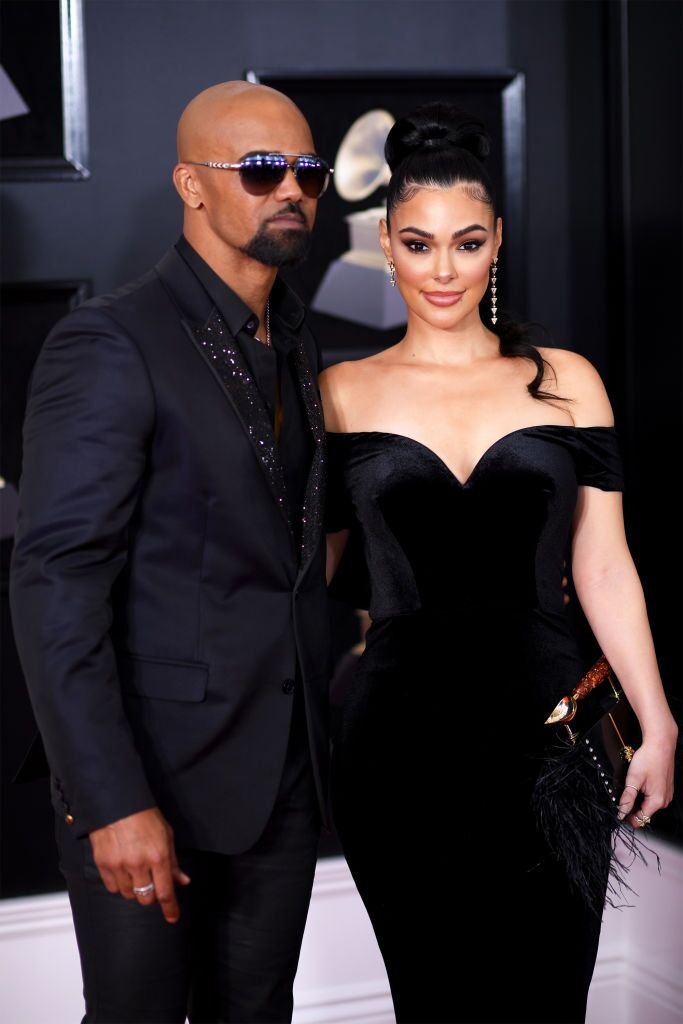 ---
In 2018, Moore started dating Quantico's Anabelle Acosta, but it's unclear whether they are still in a relationship. The actor challenged all of his co-workers to find him her email so he could ask her out. Yep ladies, if you are going out on a first date with Shemar Moore be ready to end up on the red carpet! But the media has been silent since then, so maybe Shemar is single once again. 
Matthew Gray Gubler as Dr. Spencer Reid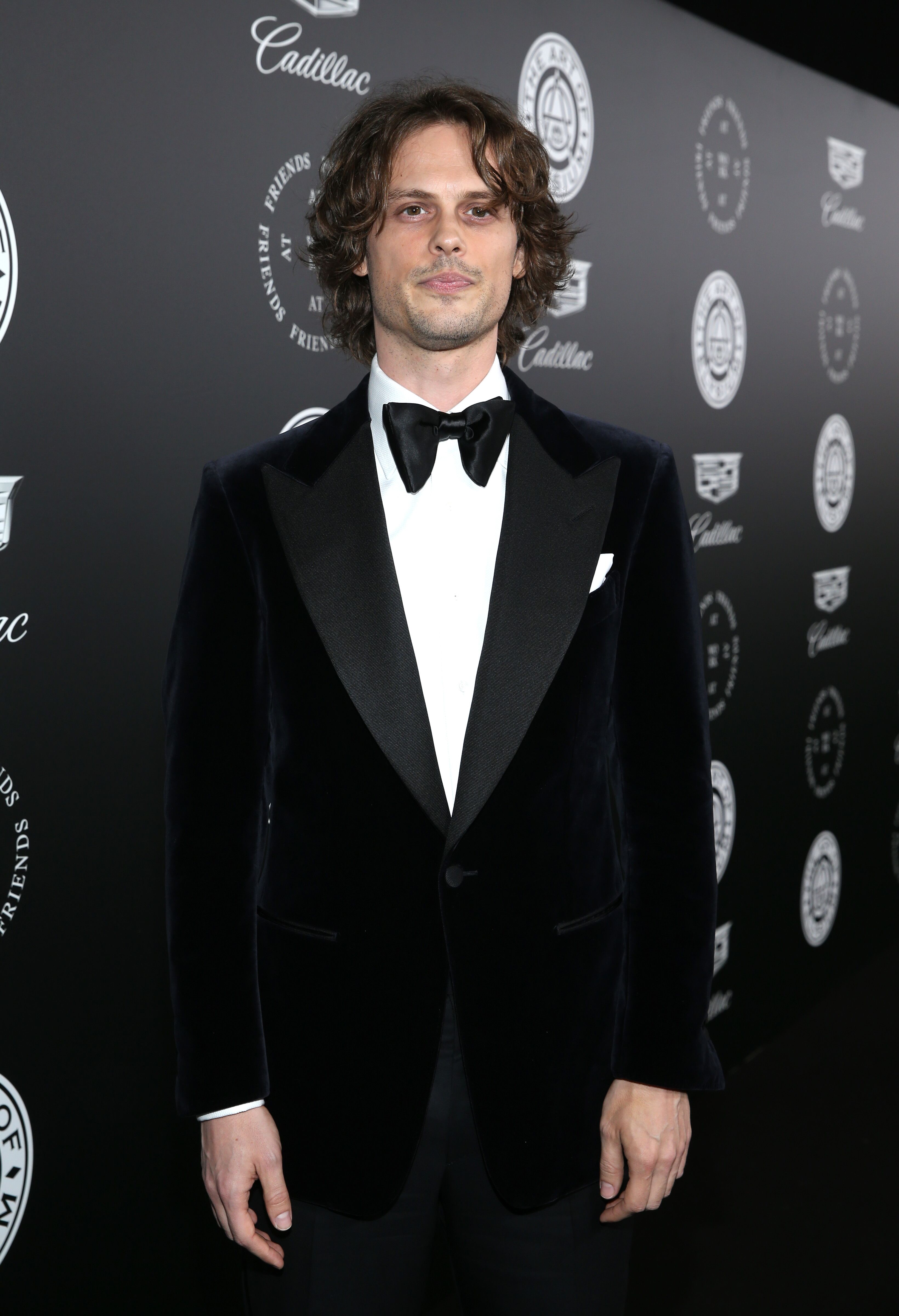 ---
Dr. Spencer Reid is a pure genius. His uncombed hair and his silent and pondering looks make him appear as a very romantic man. Reid is quick and smart when it comes to puzzles. But the main puzzle of dating and flirting, he's yet to solve. But in real life, the handsome actor and model, Matthew Gray Gubler, doesn't have any problems with ladies. At 39, he is still considered one of the most famous bachelors in Hollywood.
---
In 2007, Matthew dated a promising star, Kat Dennings, most famous for her role in "2 Broke Girls," but it only lasted for a couple of months. Gubler says he and Kat are still good friends. In an interview, he opened up about how he manages to maintain a friendship with his ex. Matthew said:
"You gotta be friends with them forever because if I'm going to date someone, it's a real big thing for me." "It means that I feel that we're tied together for life, whether they like it or not!" the actor continued.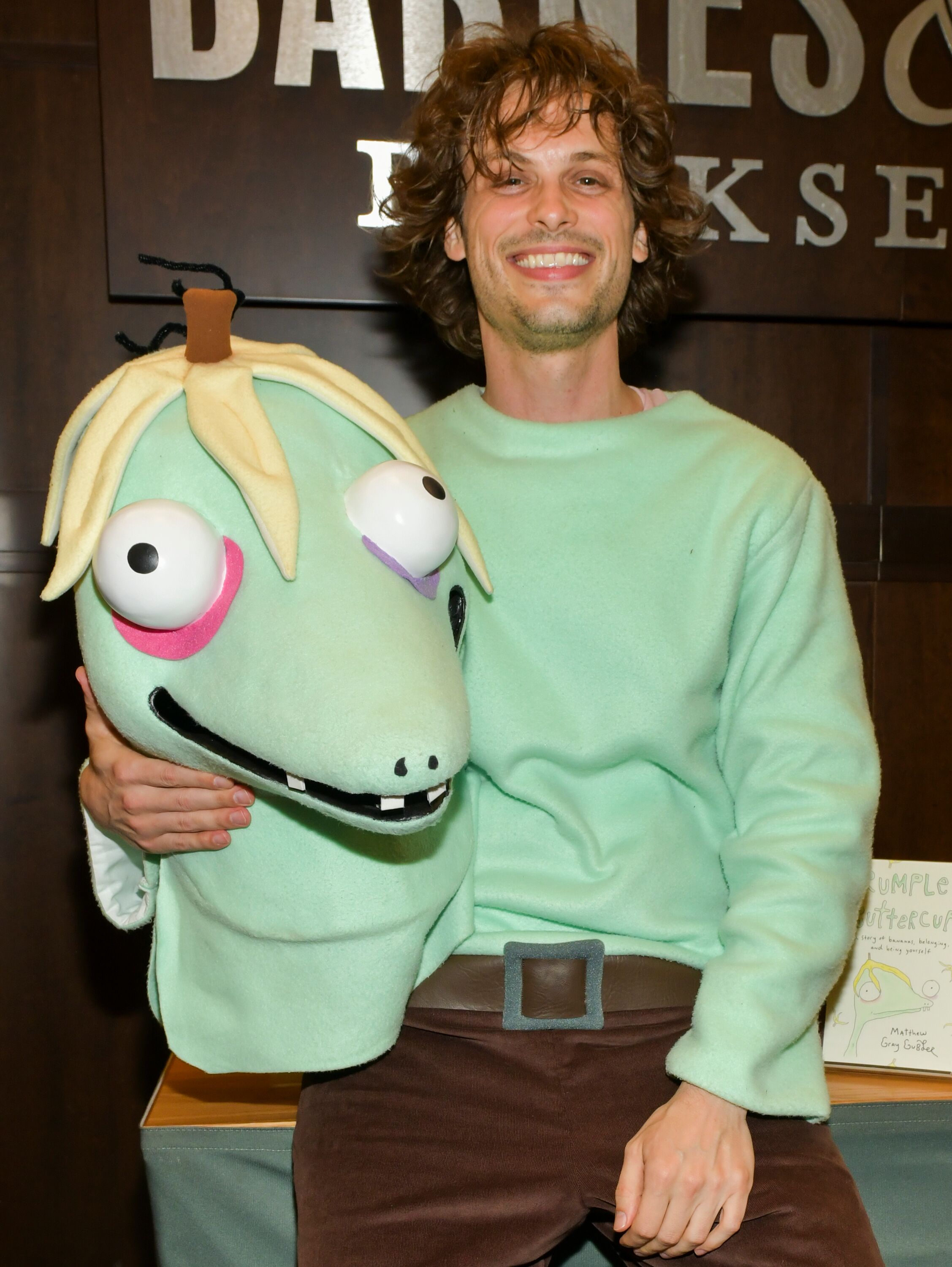 ---
In 2013, Matthew was rumored to be dating pop-country singer Taylor Swift. But neither of the two has confirmed the relationship. The most interesting fact about the actor is that Gubler became a certified minister and held an official wedding ceremony for his close friend and Criminal Minds co-star, Paget Brewster, five years ago! Isn't it awesome??
Joe Mantegna as David Rossi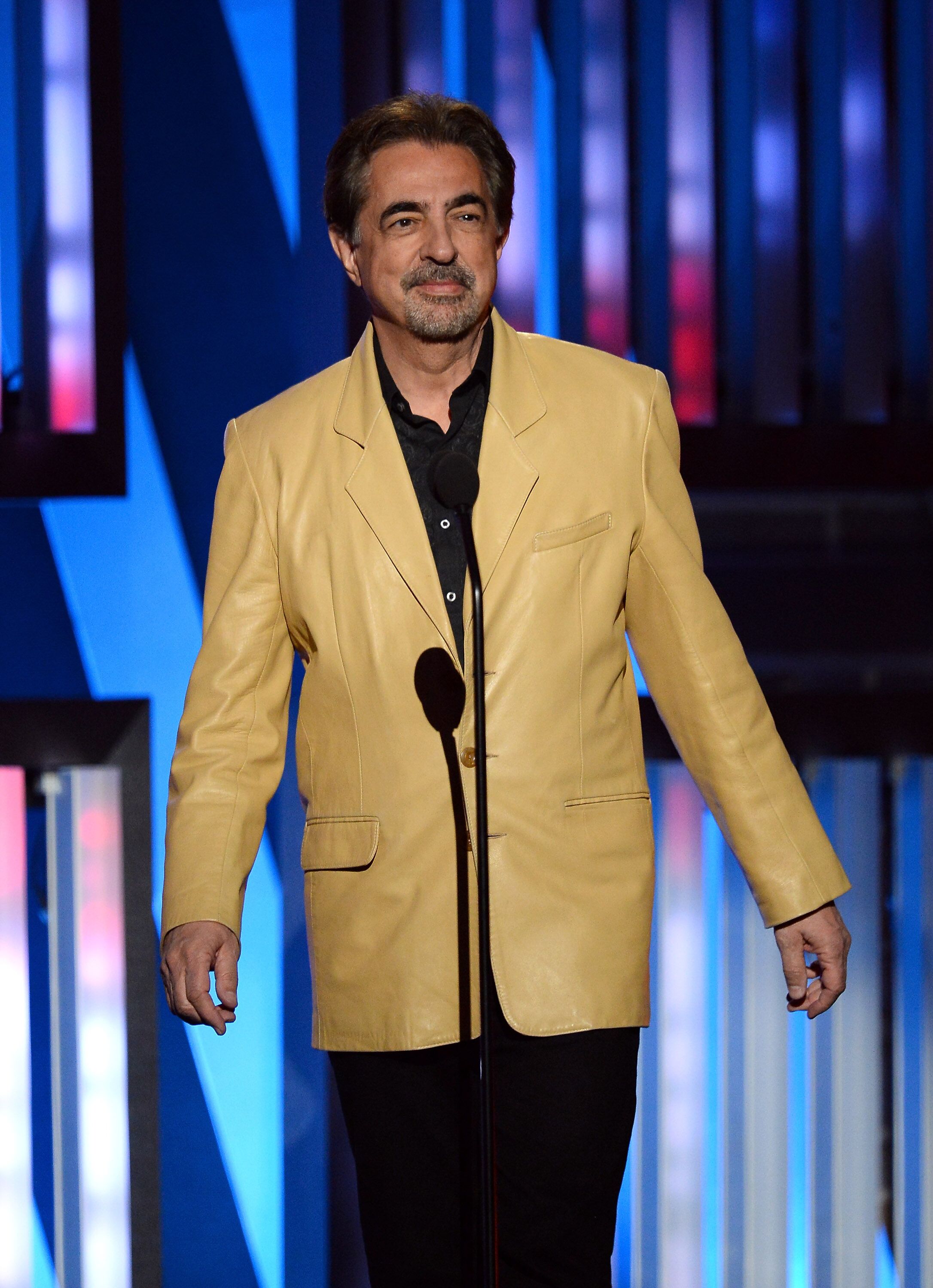 ---
Agent Rossi is extremely passionate, smart, and handsome. His character has been married more than once, and he's also having an on-and-off relationship with one of his ex-wives in the show. But in real life, Joe Mantegna is nothing like that. For almost 45 years, he has been in love just with one woman, his wife, Arlene Vrhel. The couple has two daughters Mia and Gia.
---
Their elder daughter Mia was diagnosed with autism in 1993. She currently works as a make-up artist and, along with her dad, she once supported the Autism Awareness Month. Meanwhile, Joe's second daughter Gia is taking steps to make a filming career, following the footsteps of her father. The family used to travel with Joe wherever his new filming project was
---
Montegna just couldn't leave his wife to raise two daughters all by herself at that time and they just continued to travel as a family. For Joe, his family is above all things, and they are still working on making Mia comfortable.
Despite all the problems, all that matters for Joe is that his family is still together and taking good care of each other.
Paget Brewster as Emily Prentiss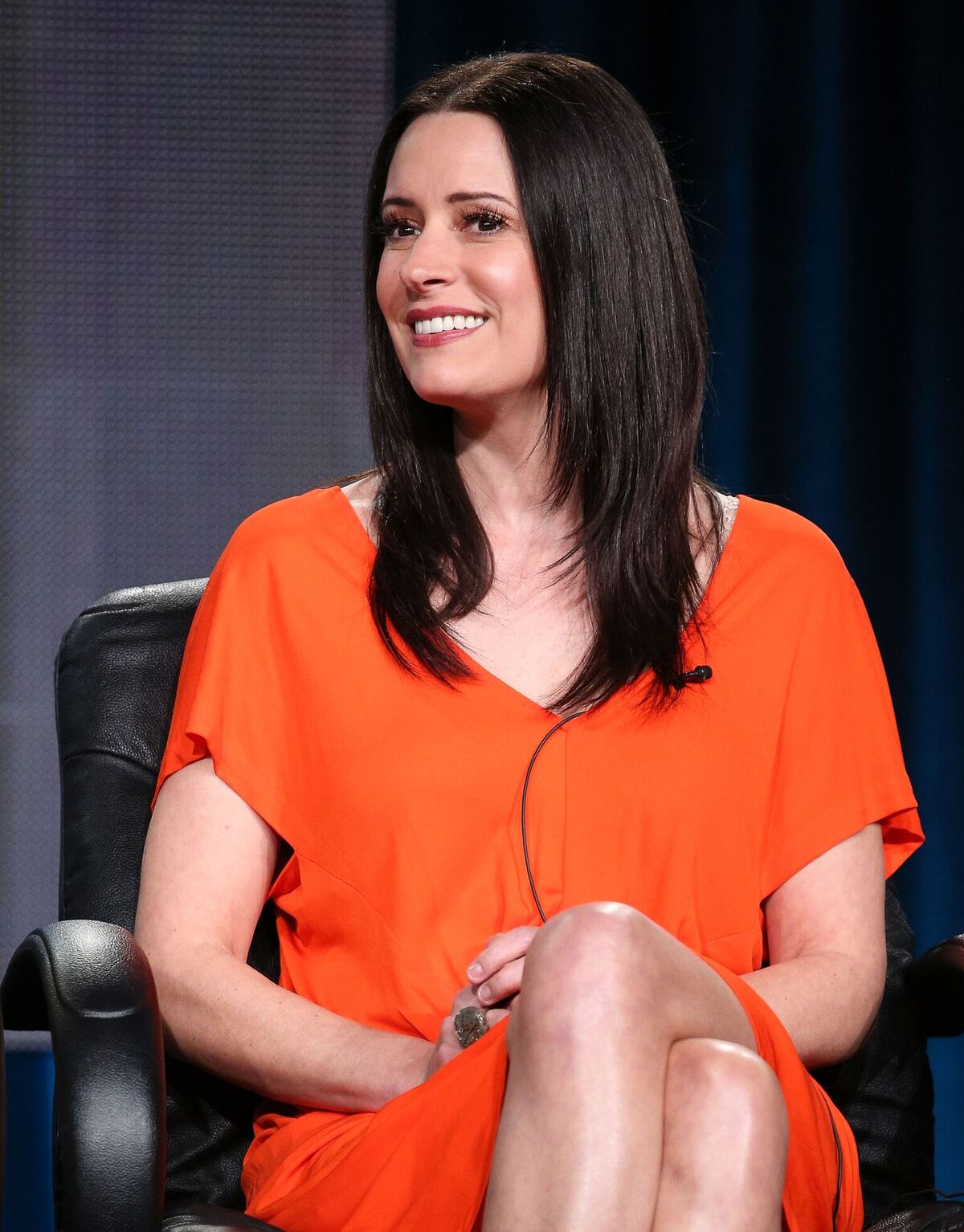 ---
Paget Brewster is well known for her role as Agent Emily Prentiss on the show. Paget manages to keep her personal life very secret. So there aren't many details about her romances. But in 2014, it was revealed that the actress tied the knot with Steve Damstra, a bassist, songwriter, and composer. Paget posted a photo of her ring to announce the engagement to her fans.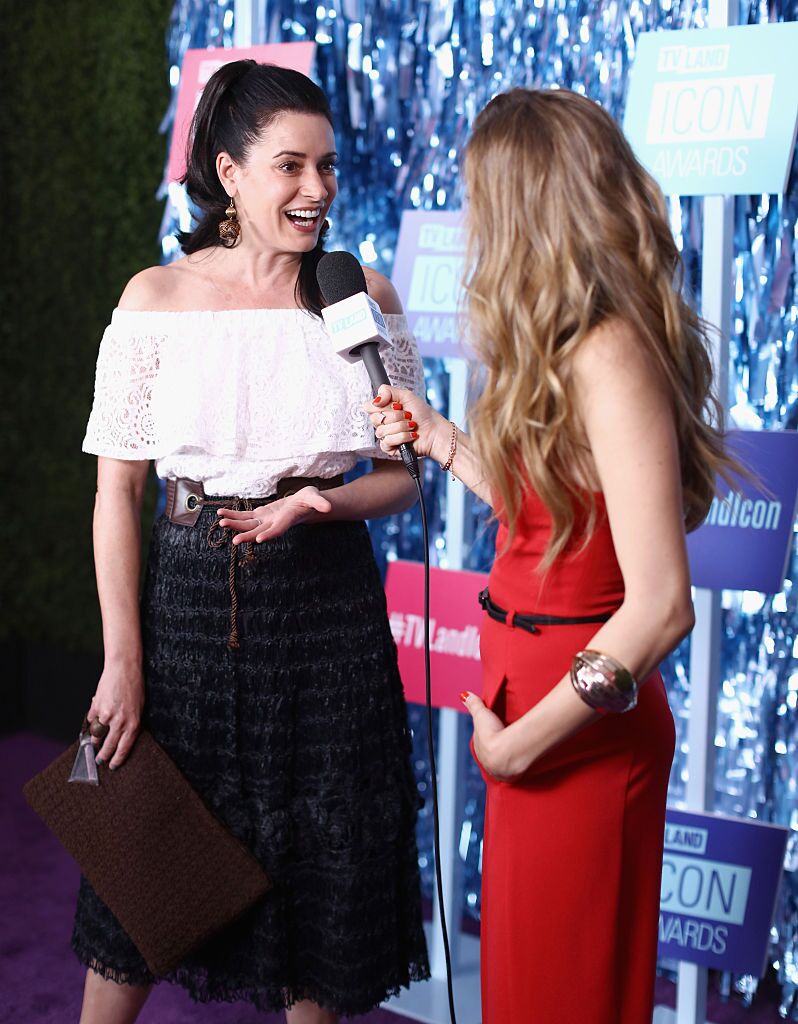 ---
Brewster also wrote on Twitter: "Ladies, I got married at 45. Wait for the person who thrills you, adores you, gets you and calls you on your bullshit. It's worth the wait."
Sounds empowering, huh? The actress's co-star, Matthew Gray Gubler is her and her husband's best friend in real life. As we've mentioned before, he officiated the wedding ceremony for the couple.
Kirsten Vangsness as Penelope Garcia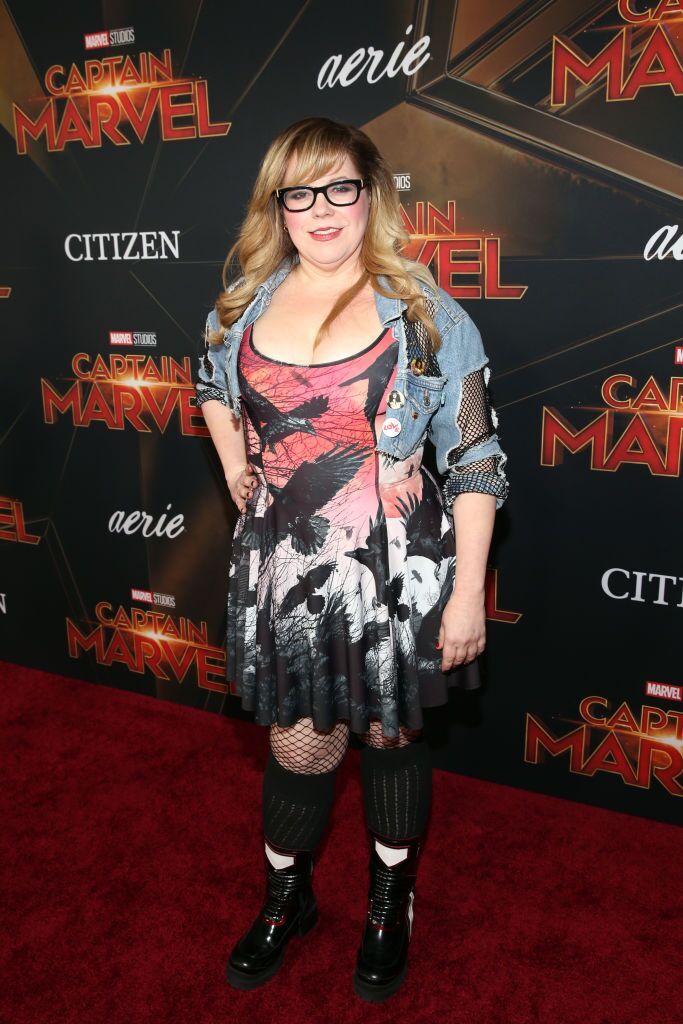 ---
Kirsten Vangsness portrayed Penelope Garcia - a vulnerable but sweet and empathetic character. In real life, Kirsten once made an assumption that she was gay. The actress knew it was cool to work next to such a handsome man as Shemar Moore, but she didn't know how to feel about it. She described it in the following way: 
"He was flirting with me and I remember thinking, I must be queer. I should be reacting differently to what he's doing."
---
Eventually, the actress came out as a lesbian during the first season of the show. She commented that she is "as queer as a purple unicorn singing Madonna." Quite an interesting way to describe yourself, huh?
Kirsten soon started dating a television editor named Melanie Goldstein. The couple was madly in love and got engaged in 2007. But they eventually called off the engagement.
---
Five years later, Kirsten started dating an actor and writer, Keith Hanson. Keith and Kirsten have been dating for a few years. When the actor proposed to her, they were surrounded by friends and family. It happened in 2015.
Now, four years have passed and there is still no news about the wedding. In one of the interviews, the actress was asked if the wedding bells were going to ring anytime soon
---
Kirsten replied: "You know, I am the worst at the planning. There's the question, "Will you marry me?" I answer, "Yes. I will do that." I don't know when it will happen, but I'll give you an answer. We don't have any plans in the works right now, but that's alright because love is messy."
So, as you see, we still don't know whether the two are intended to get married.
Thomas Gibson as Aaron Hotchner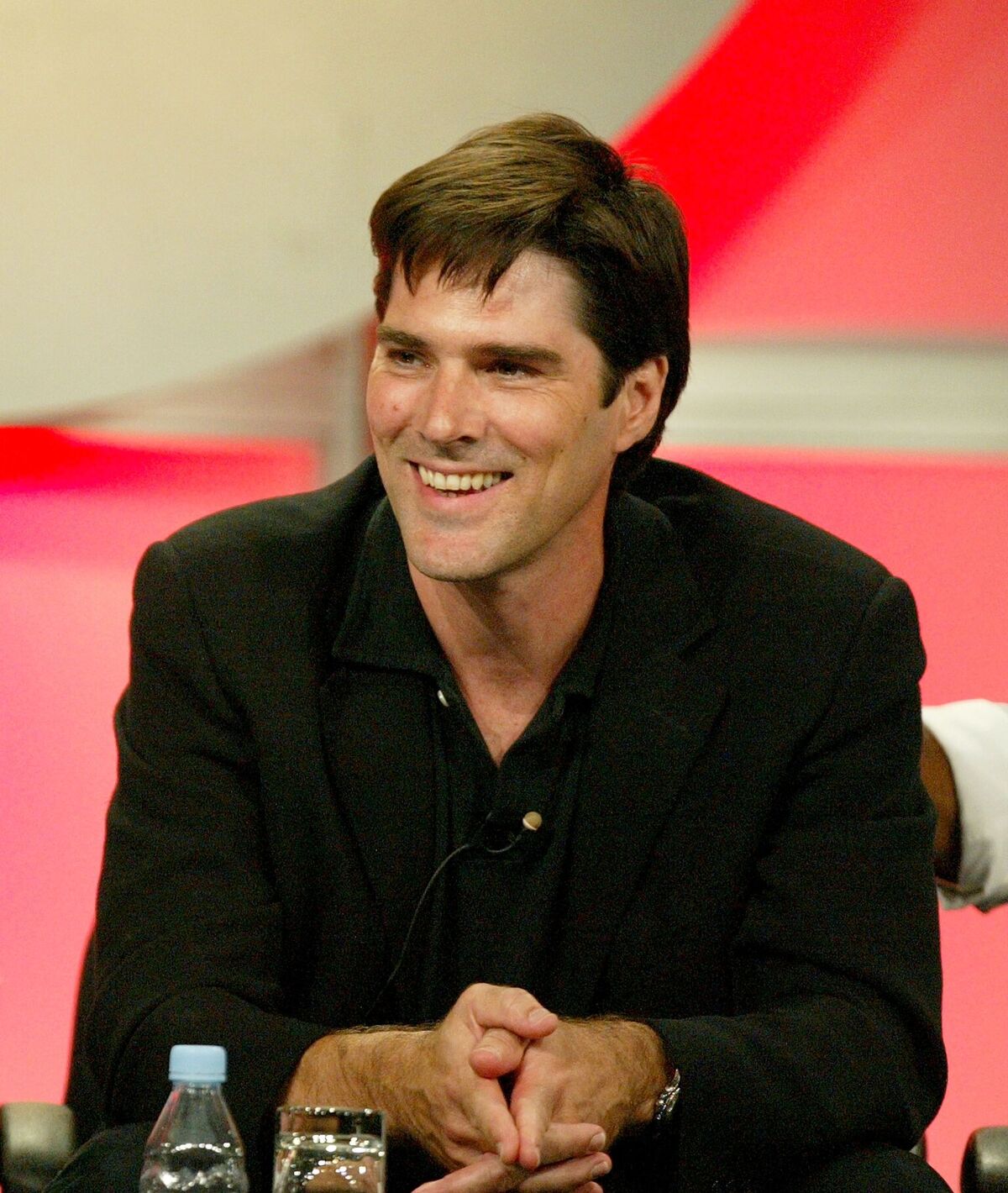 ---
Agent Hotchner is an icon; a decent and steady man at work and a loving and caring father at home, even though he is often far away from his family.
In real life, Thomas Gibson is a bit more impulsive than his on-screen character. Thomas was married for almost 20 years with his wife Christina Gibson and has three kids, who all starred on the show along with their famous dad. 
---
The relationship with his wife worsened in 2011. They separated that year, but only in 2014, they filed for divorce. A year ago, it was finalized. 
Once Thomas was caught into the nets of a Catfishing scheme, having a two-year-long romance with a woman he met online. When he found out she was not the person she said she was, he called it quits. As TMZ reported, the woman received a letter from his attorney asking her to stop contacting him.
---
As of now, it's unclear whether Gibson is dating anyone. Perhaps, the actor focusing on his career these days. Besides, he certainly likes spending time with his children. According to his Instagram page, the actor enjoys playing with them and he even allows his little daughter Agatha to do his hair. Aww, it's adorable, isn't it? They look so cute together!
Mandy Patinkin as Jason Gideon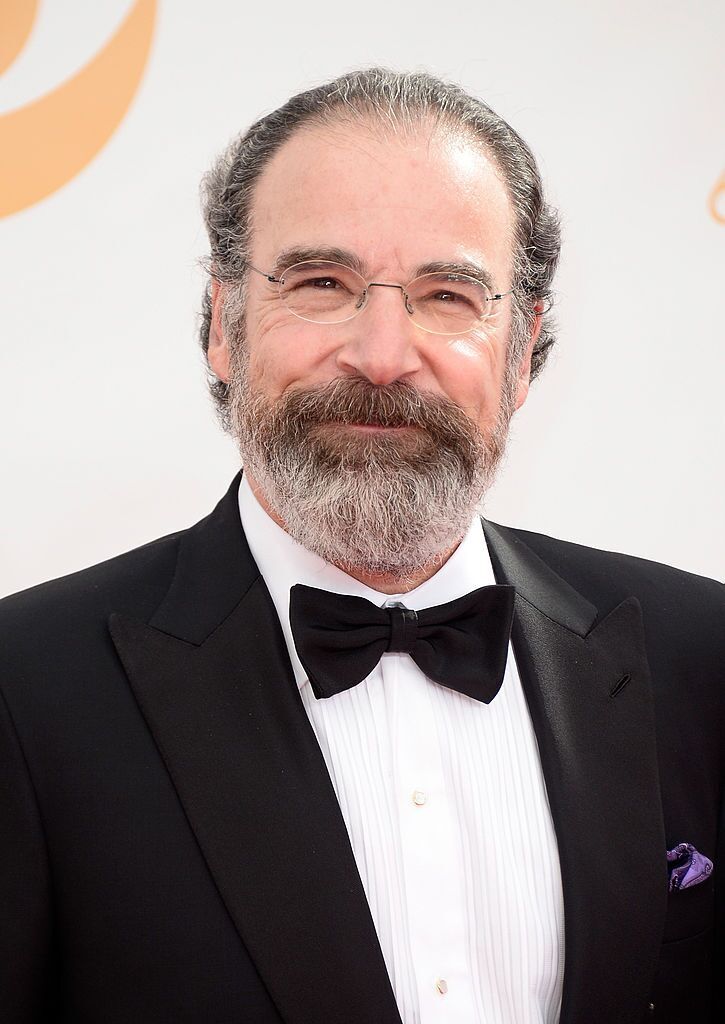 ---
Agent Gideon didn't have much luck in love, devastated by the murder of his old friend at his apartment by a serial killer. He lost faith in his profiling skills and left the bureau.
Meanwhile, Mandy Patinkin, the actor who portrayed him, has been stealing the hearts of the audience for a couple of decades playing Inigo Montoya in Princess Bride, Saul Berenson in Homeland, and of course, Jason Gideon in Criminal Minds.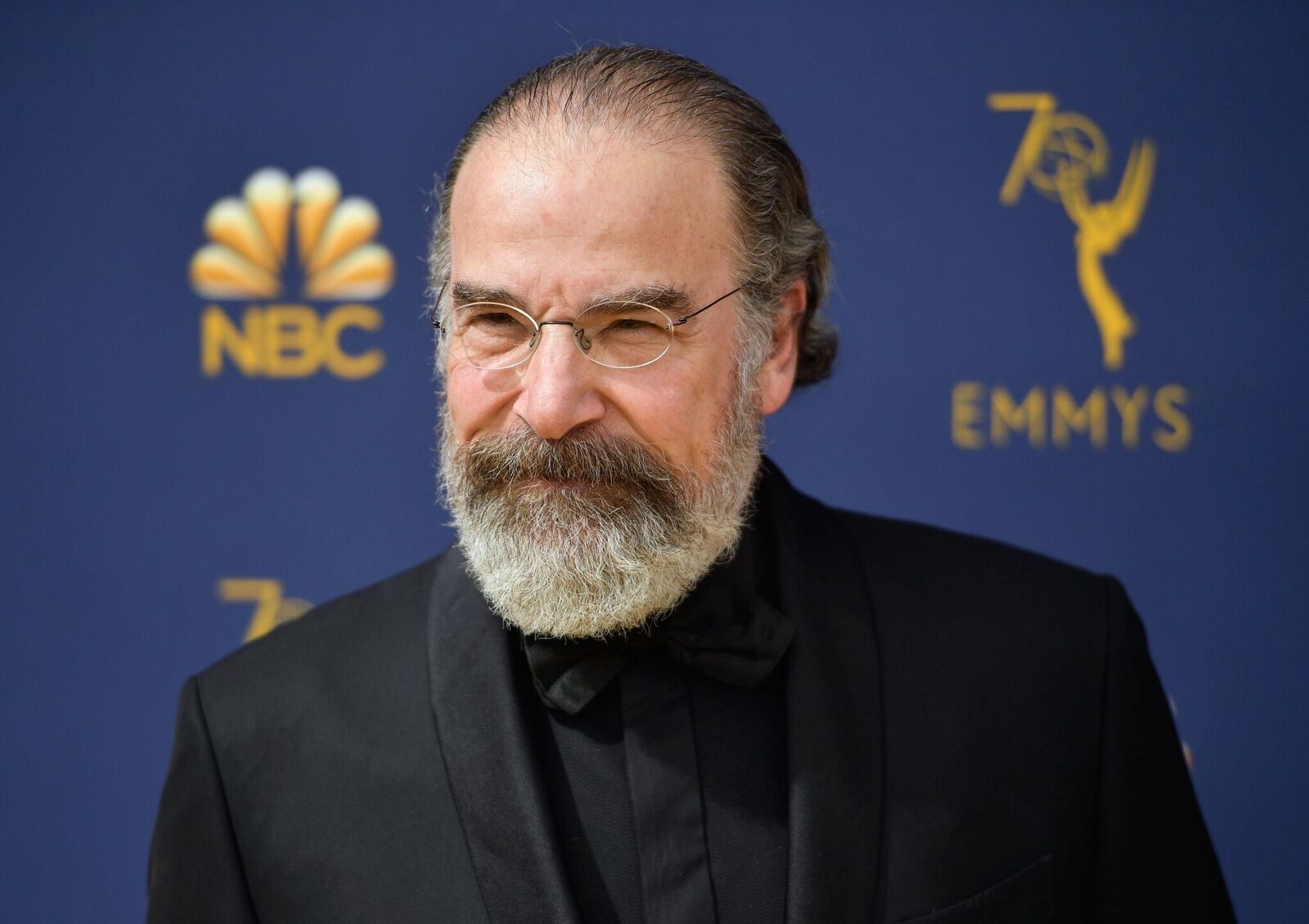 ---
There's only one woman in his real life that Mandy loves for more than 40 years - his wife, Kathryn Grody.
When they were young, they were both passionate actors, who met on the theatre stage. As Mandy told James Corden on his show, he just had his heart broken by his stage partner and swore never to date a colleague until the work was over.
---
But when Kathryn entered the room, it was love at first sight. Imagine how hard it was for Mandy to keep himself calm around her!
Once the play was over, Mandy asked Kathryn out on a date, gave her flowers and said, "I'm gonna marry you!" right away. Grody was shocked at first, but here we are 40 years later! They have two wonderful children together and four great decades of family life behind their backs.
---
These days, Mandy and his wife actively take part in raising ongoing refugee crisis awareness. Together, they go on missions to Cambodia, Greece, Serbia, and Uganda. Even though many years have passed, Mandy says he's still madly in love with Kathryn. How awesome is it??
Whose real-life relationship from the cast Criminal Minds is your favorite? Let us know in the comments!