Meet 15 Celebrities Who Had On-Off Relationships with Their Partners
If being in a relationship is hard sometimes, imagine how it must be for Hollywood celebrities whose privacy is completely out in the open. A lot of them just spend their lives in a constant romantic roller-coaster. Here are some celebrities that are famous for their on-and-off relationships.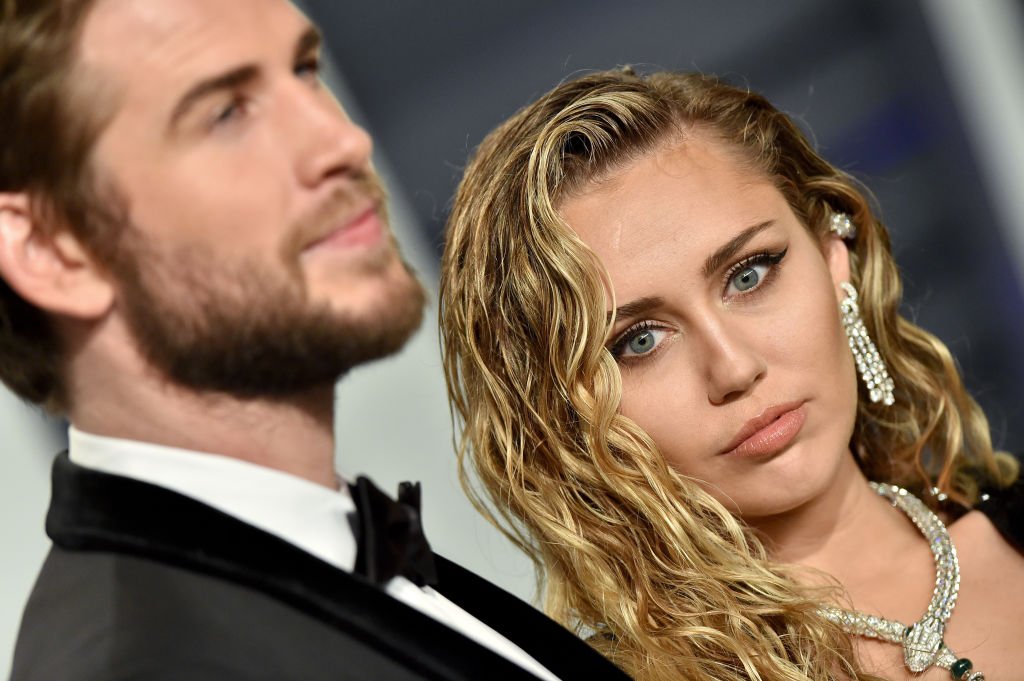 ---
22. Drake and Rihanna
Drake and Rihanna first met in 2005 during the shooting of Rihanna's video for "Pon de Replay", at a restaurant in Toronto. After her breakup with Chris Brown in 2009, she and Drake were seen together at Lucky Strike in New York, which sparked rumors of a relationship between them. Rihanna vehemently denied it, referring to them as "just friends".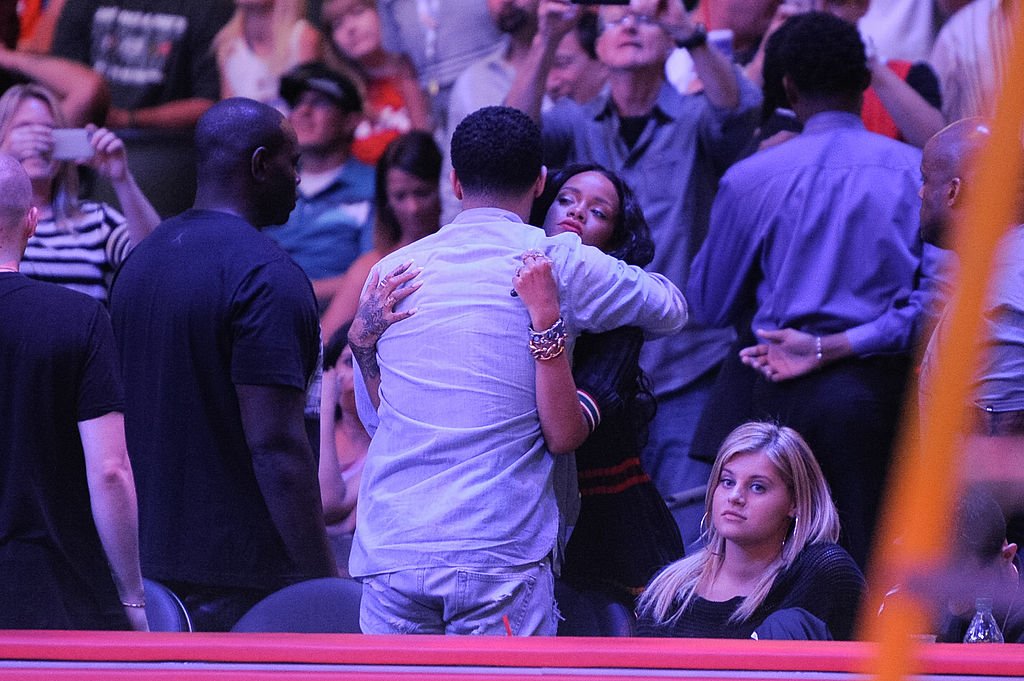 ---
This hurt Drake's feelings, as he publicly confessed to Elle, and went on to write a song about it called "Fireworks". Years went by and in 2014 they were spotted holding hands in London. However, Rihanna continued denying the relationship. In 2016 he publicly admitted being in love with Rihanna at the VMA's Awards, which ended up sparking some romance.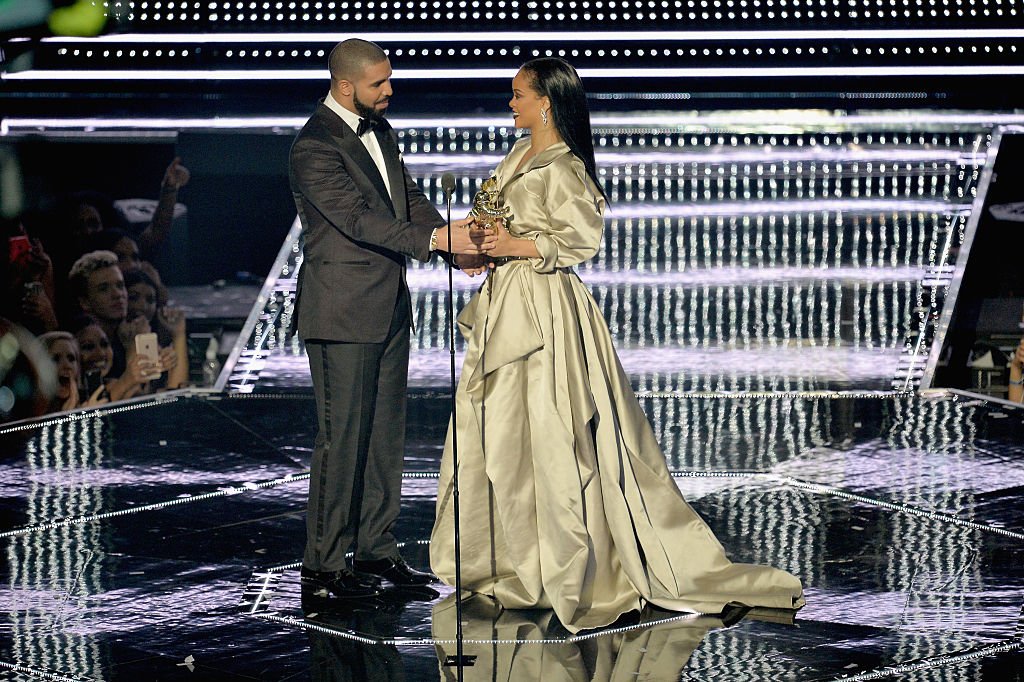 ---
Unfortunately, the romance didn't last very long and they broke up again in October 2016. But at least their friendship remained: they were seen together recently, in 2019, at Drake's birthday party and at a concert in 2020, after the news of the breakup between Rihanna and Hassan Jameel's.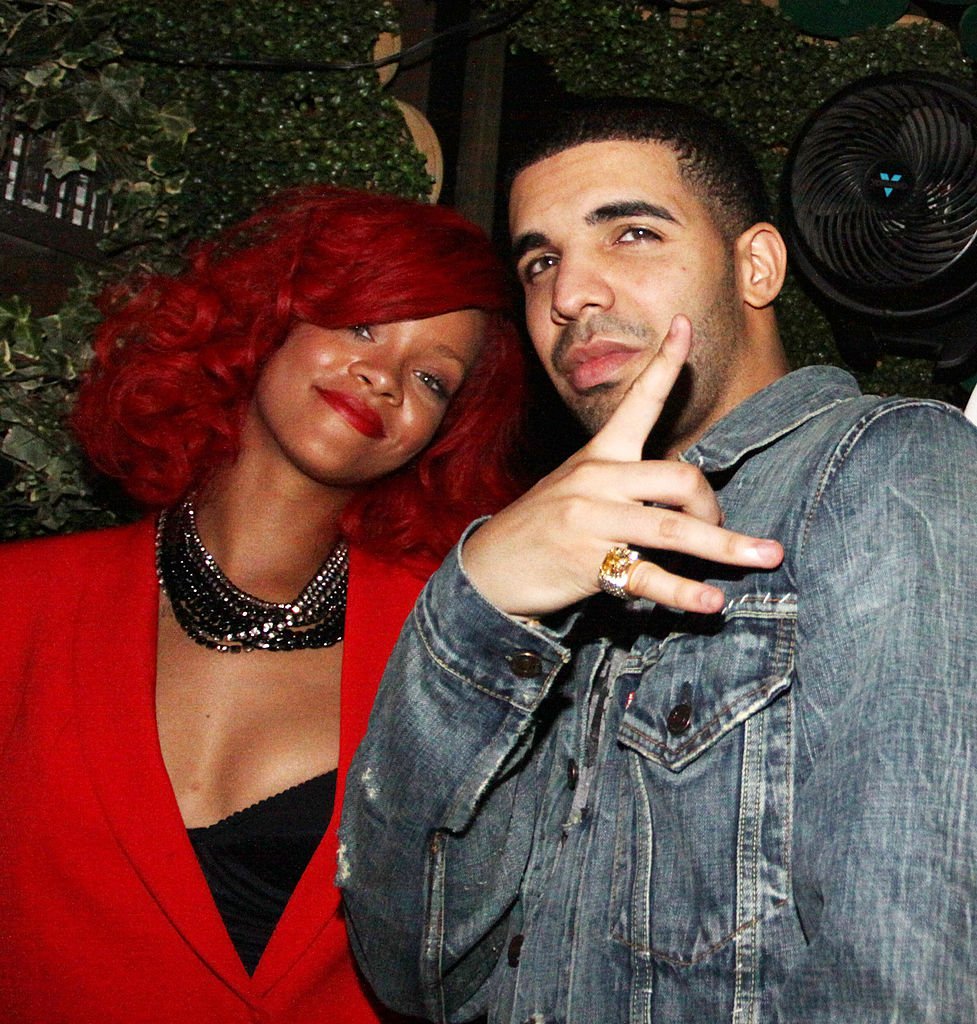 ---
21. Miley Cyrus and Liam Hemsworth
Miley and Liam are one of the most notorious on-and-off couples ever. They met in 2009 while filming the movie The Last Song and came public about their relationship in 2010. In 2012 they were engaged, only to call things off in September 2013.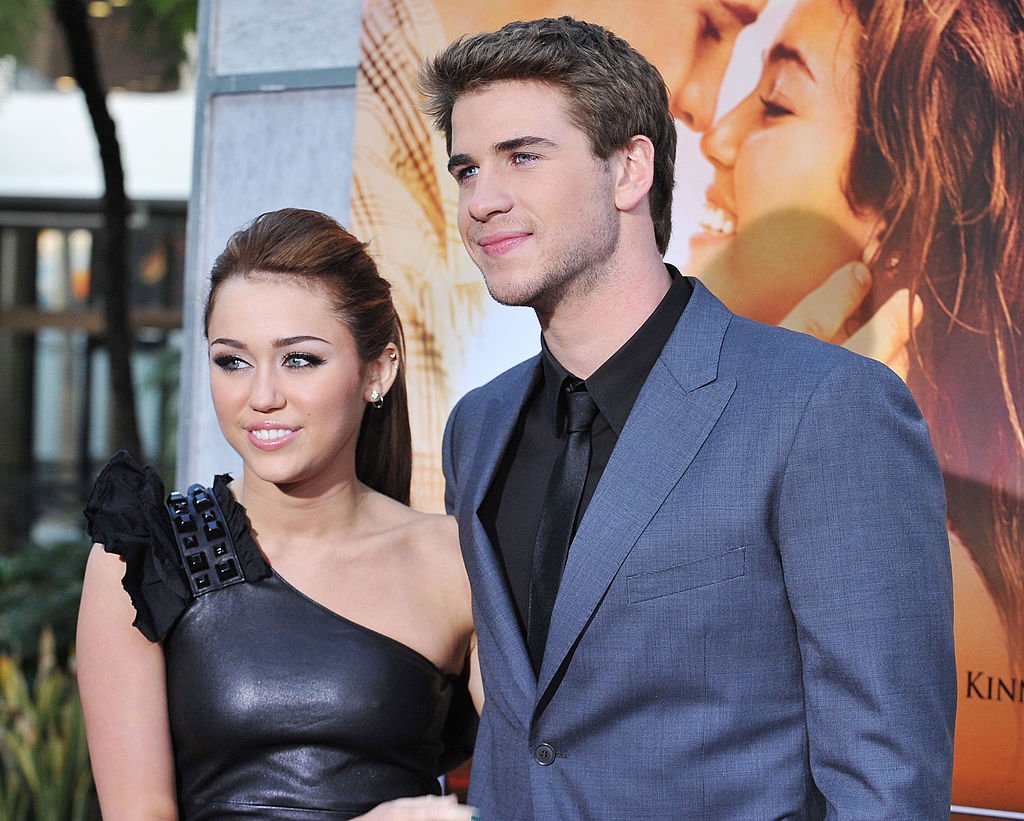 ---
Five years later, though, they ended up getting back together again and made the wedding happen. They didn't get to celebrate their first wedding anniversary though, since by August 2019 they had parted ways again. Their divorce was made official in January 2020.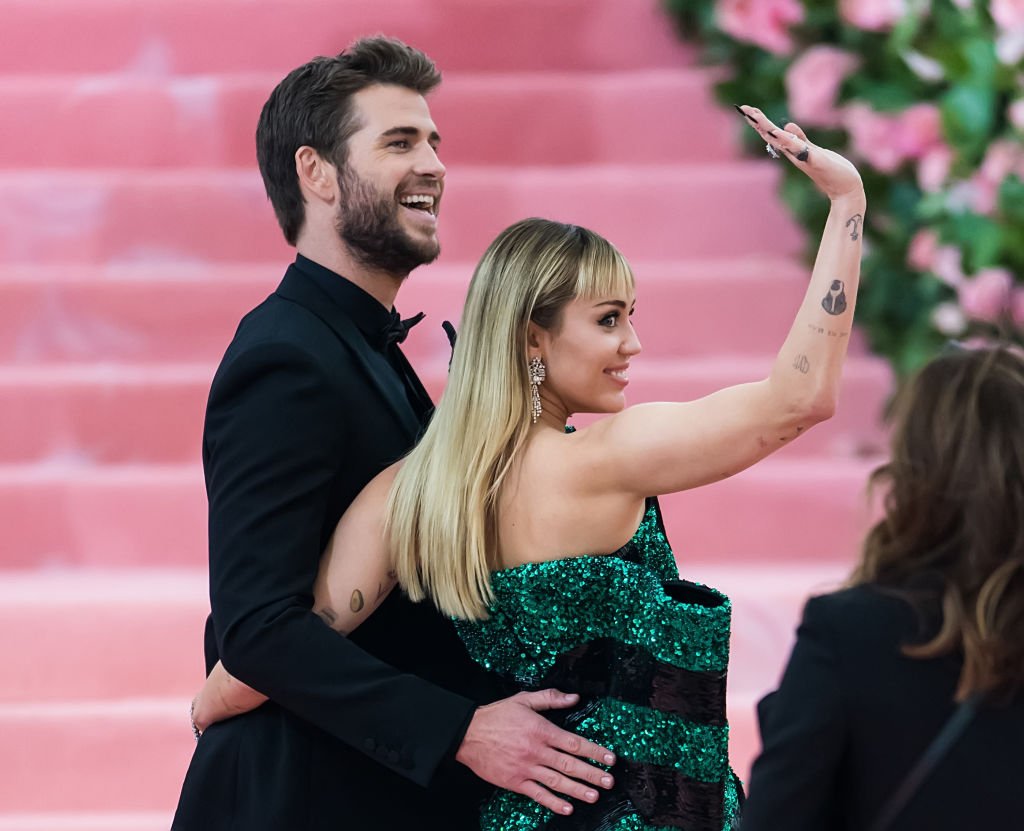 ---
20. Kendall Jenner and Ben Simmons
Rumors of Kendall and Ben Simmons dating started back in 2018. They were together for a few months and parted ways at the end of the summer. The split-up didn't last long since in that same autumn they were together again.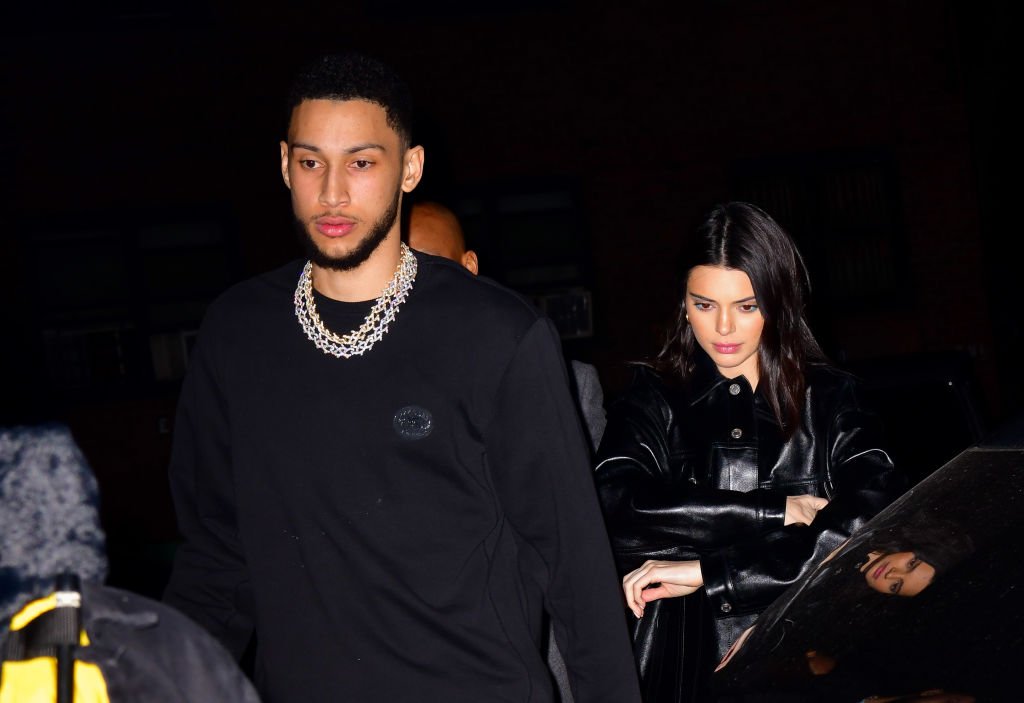 ---
Unfortunately, things didn't work out this time either and they broke up again in May 2019, almost a year after they started dating for the first time. However, a few months later, rumors about them being a couple again started flying mid-December. They are still a couple so far.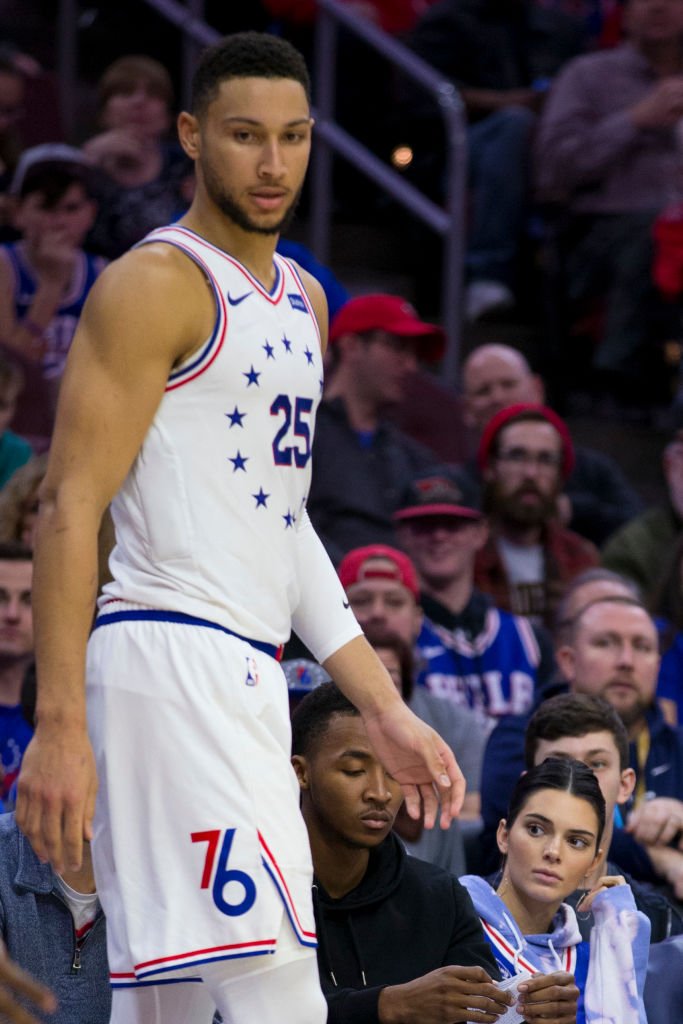 ---
19. Chloë Grace Moretz and Brooklyn Beckham
Actress Chloë Moretz and aspiring photographer Brooklyn Beckham first met back in 2014 at Paris Fashion Week. Almost two years later, in May 2016, they came public about their relationship. However, this news was outdated after only a few months, since the couple broke up in September that same year.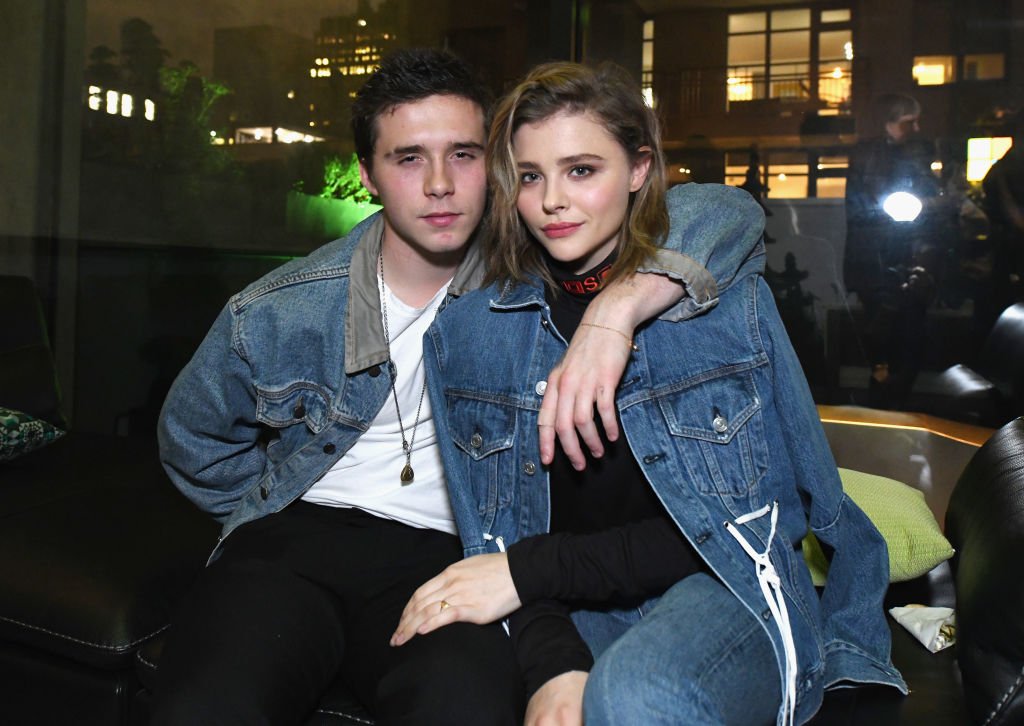 ---
A year later they decided to give it another go, but by April 2018 they were apart again.  Chloë appeared publicly with a "C" ring on her finger (for Chloë), replacing the former "B" ring she used to wear (allegedly for "Brooklyn").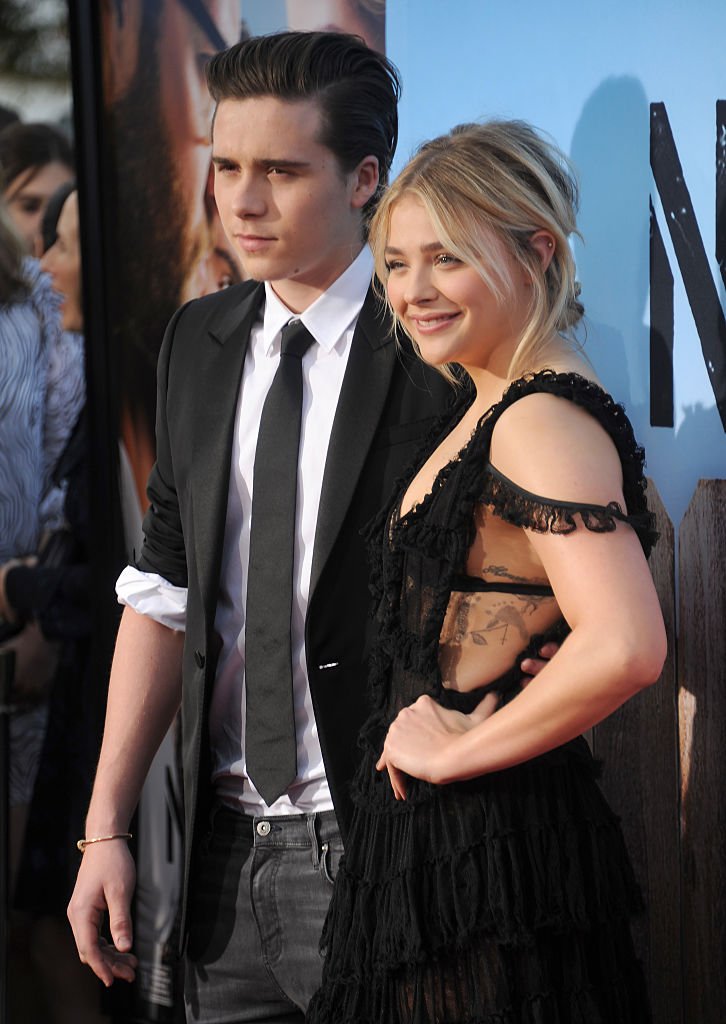 ---
18. Nicholas Hoult and Jennifer Lawrence
Oscar-winner Jennifer Lawrence and Nicholas Hoult's relationship started back in 2010 when they were both filming X-Men: First Class. They were together for 3 years until September 2013. They got together again while filming X-Men: Days of Future Past, but their relationship met its end in August 2014.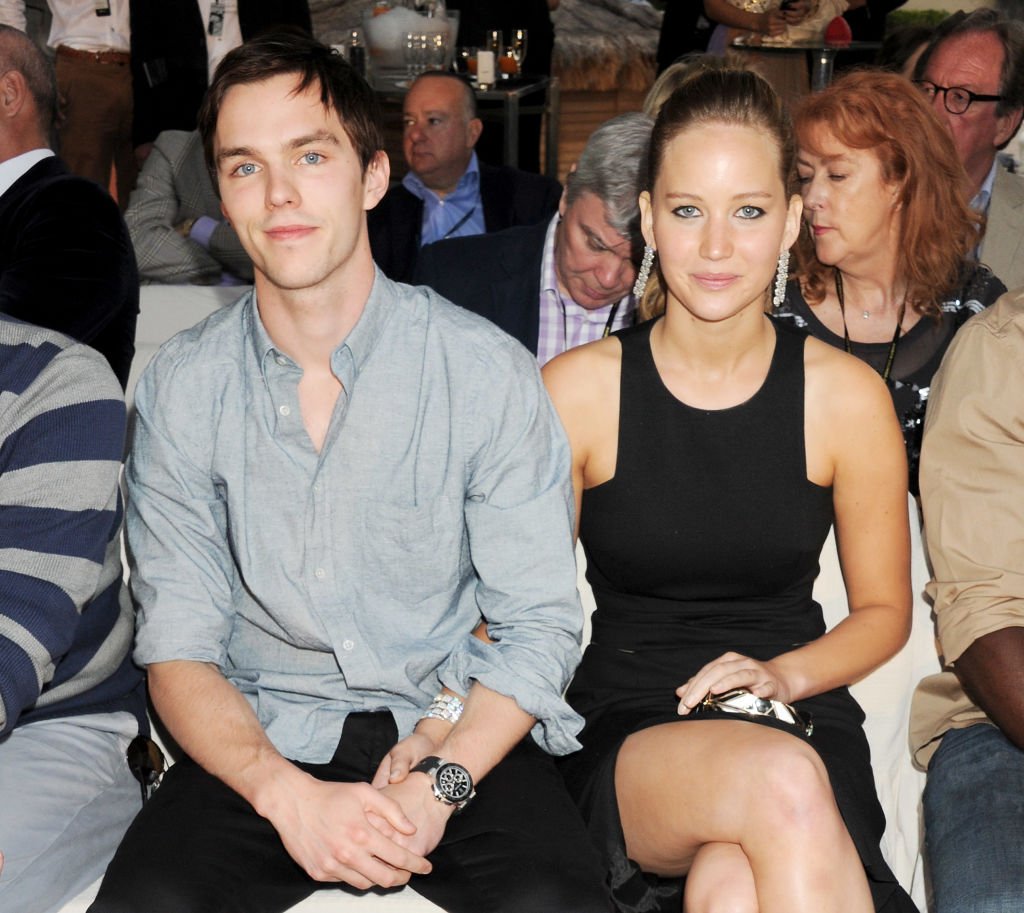 ---
17. Ben Affleck and Jennifer Garner
Affleck and Garner officially became "Bennifer" in 2004 and only one year later they were getting married. In 2015, after 10 years and three children, they came public about their breakup. In 2016 they decided to patch things up by going through couple's therapy and called off their divorce. Apparently, therapy wasn't enough, and the divorce finally happened in October 2017.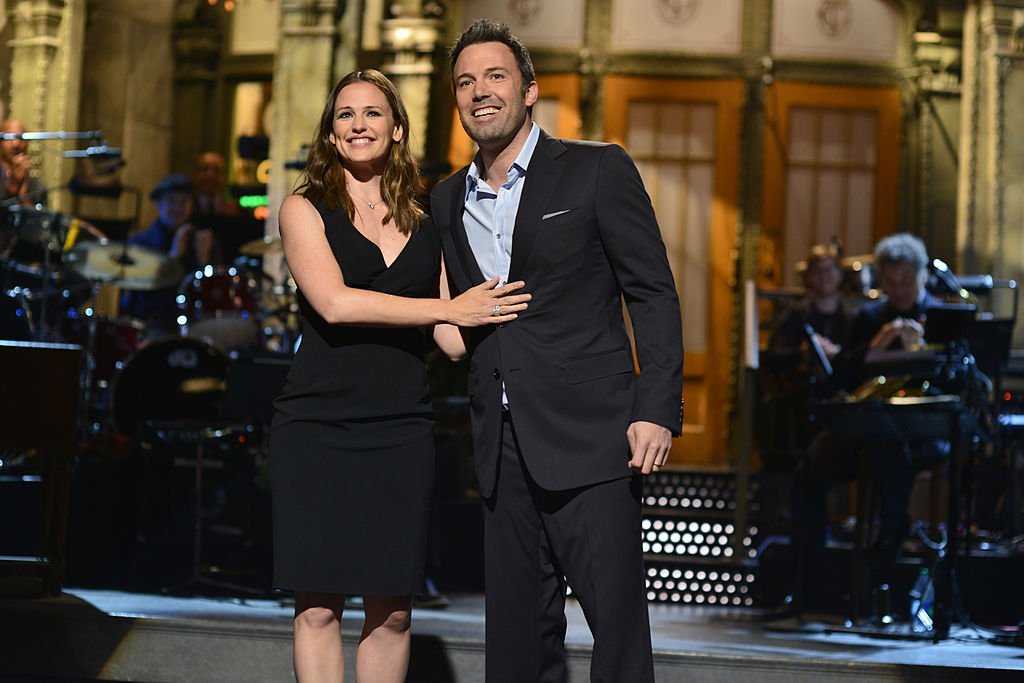 ---
16. Katy Perry and Orlando Bloom
Perry and Bloom were first seen hitting it off at the 2016 Golden Globes. Four months later, in May 2016, the internet was flooded with pictures of them as a couple. Almost a year later, in March 2017, they had broken up.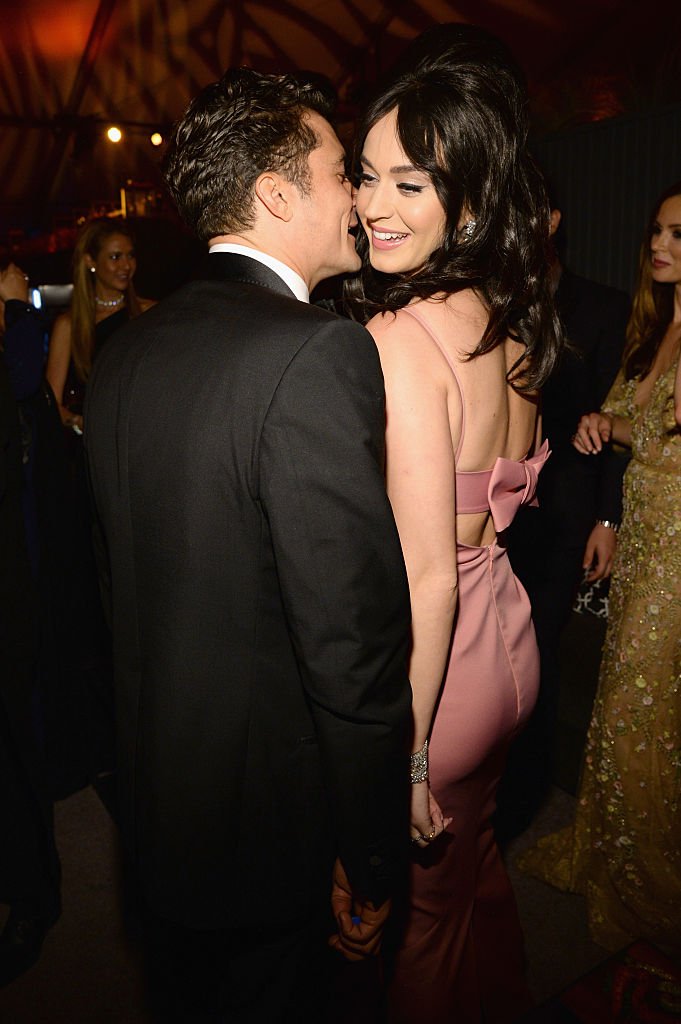 ---
But, apparently, the two couldn't stay away from each other for long, and that same year they spent New Year's Eve together. In February 2018 rumors were flying about them being back together, which were confirmed two months later by Bloom. They got engaged in February 2019 and are still to get married to this day. To make things even better, the couple is now expecting an addition to their family!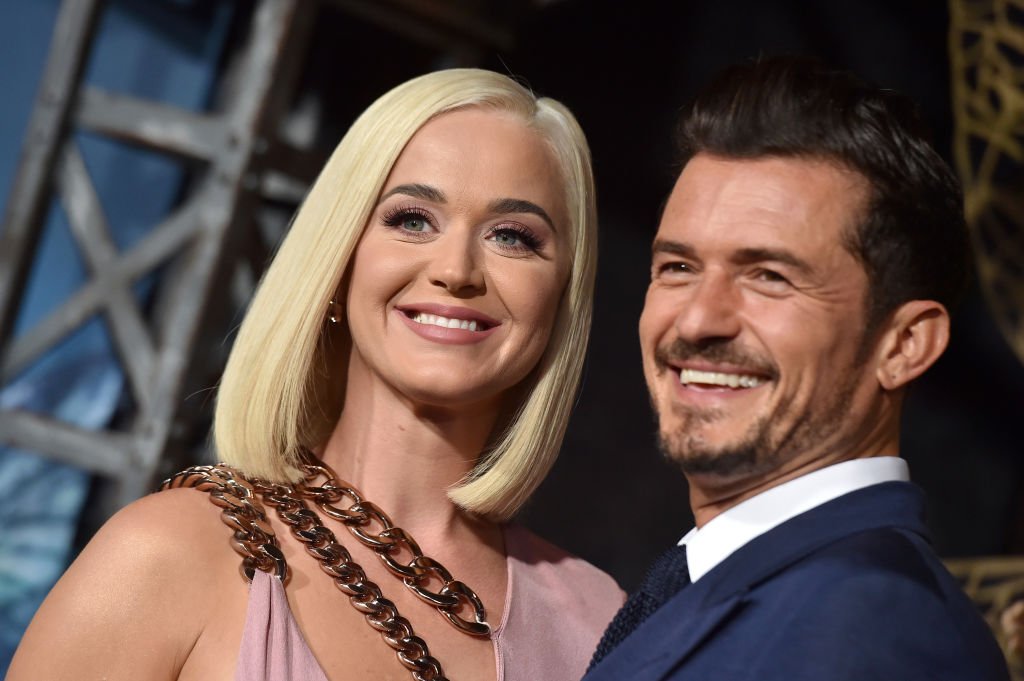 ---
15. Emma Stone and Andrew Garfield
Emma and Andrew met in 2010 during the filming of The Amazing Spider-Man, where Andrew played Spider-Man and Emma his love interest, Gwen Stacy. The following year, rumors about them being in a relationship started to appear, but they only came public about it the following year, in April 2012, by showing up together at the Nickelodeon Kid's Choice Awards.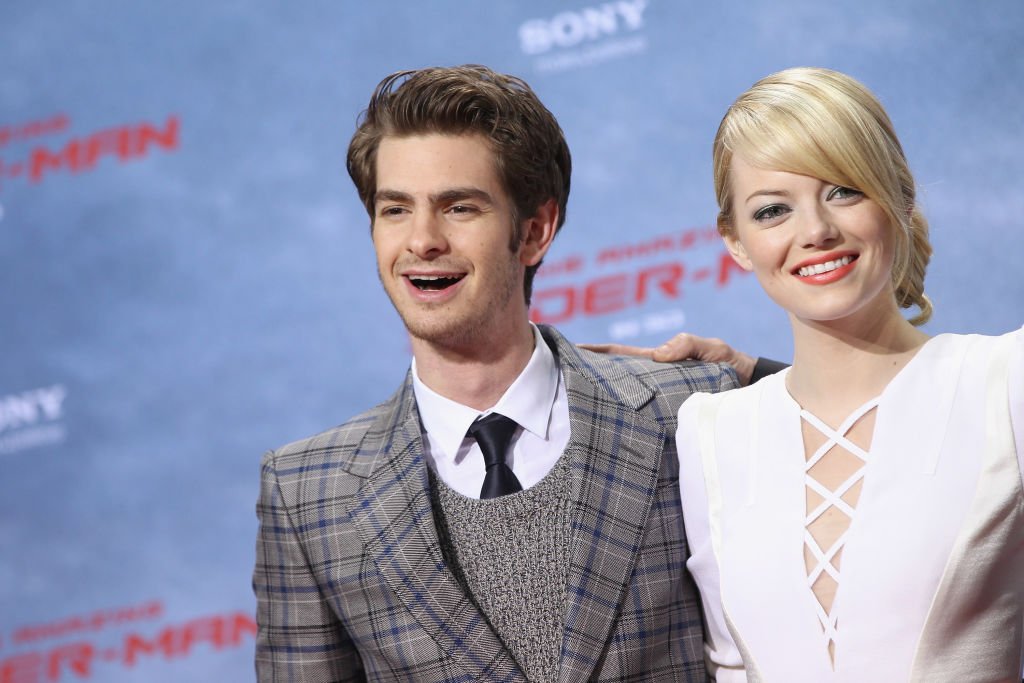 ---
Although not officially confirmed, they went their own way 3 years later, in October 2015. They were seen being friendly to each other plenty of times since, and Andrew wasn't shy about confessing how much he still loves her. Currently, Stone is engaged to Saturday Night Live's writer Dave McCary.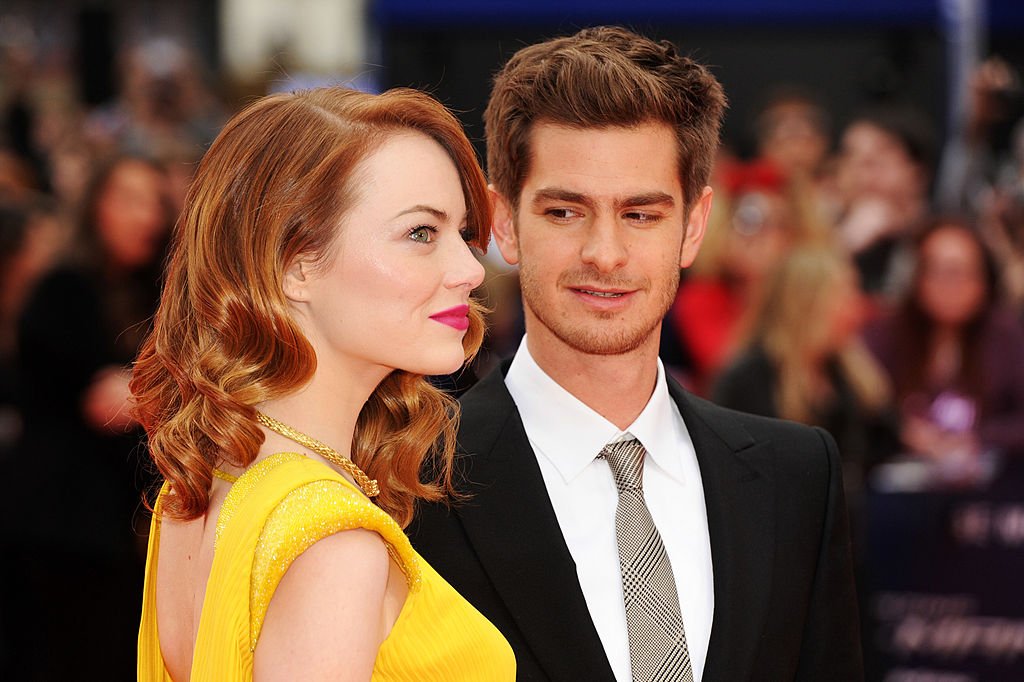 ---
14. Jessica Biel and Justin Timberlake
Jessica and Justin first met back in 2007 at a birthday party. A few months later, in May 2007 they went public about their relationship. They were together for 4 years until May 2011, when they decided to part ways.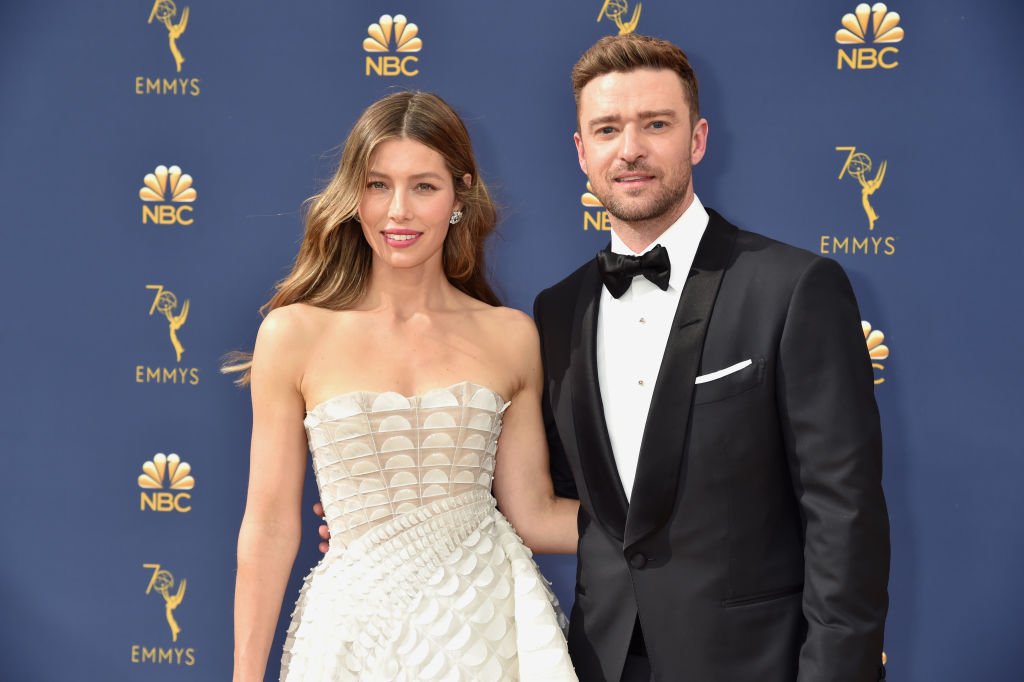 ---
Timberlake shared his pain with Vanity Fair in July, "In my 30 years, she is the most special person, okay? I don't want to say much more, because I have to protect things that are dear to me—for instance, her." That same month, they were seen together again, and a few months later Justin proposed to Jessica.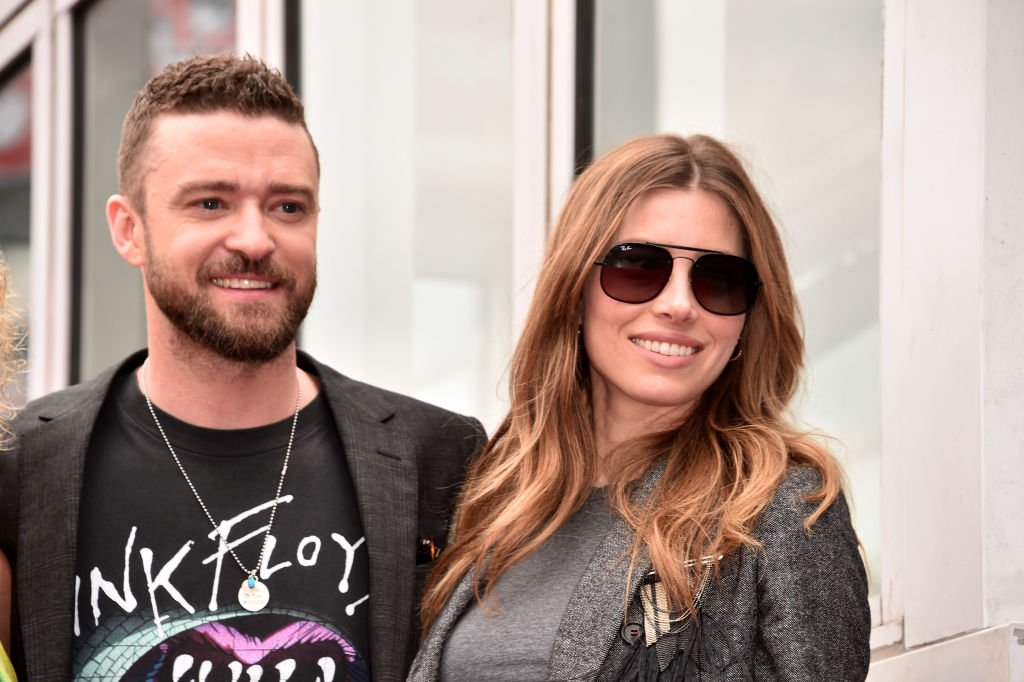 ---
They got married the following year, in 2012, in the Italian countryside, and 3 years later, in 2015 they welcomed their first son to the world, Silas. Luckily, some on-and-off love stories do end in "and they lived happily ever after".
---
13. Kourtney Kardashian and Scott Disick
Kourtney and Scott's love story began back in 2006 after they met at a party. They were together for 3 years until Scott was caught texting another woman. They did, however, get back together and had a son, Mason, but that didn't make Kourtney accept Scott's marriage proposal, though.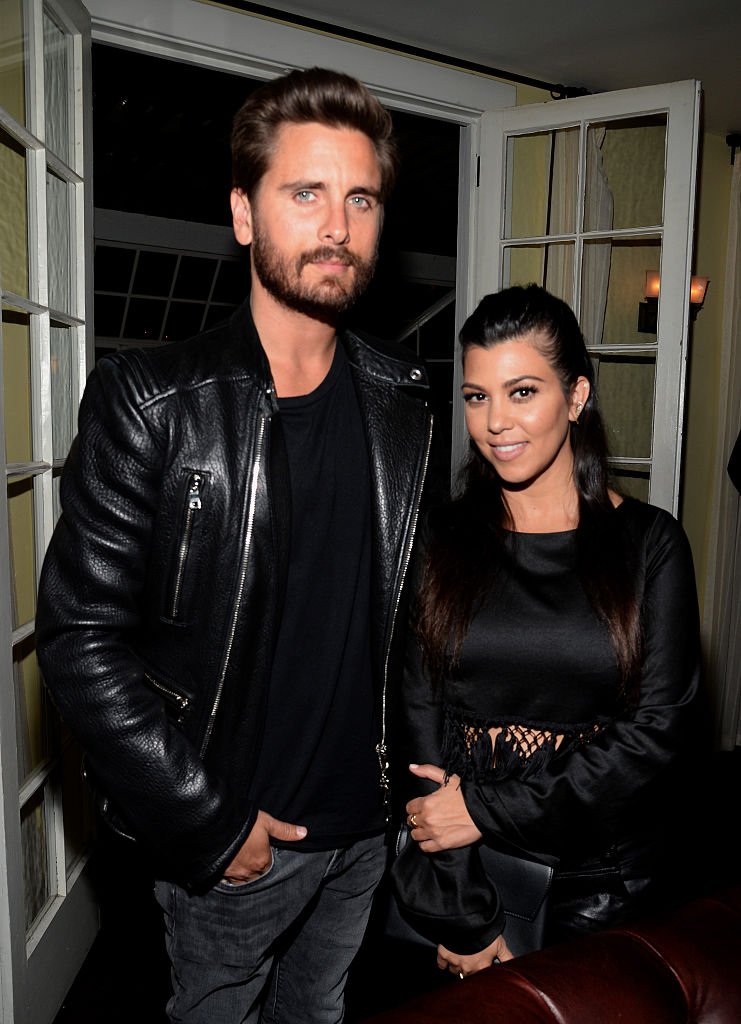 ---
They had 3 more children and eventually broke up again in July 2015. Throughout the years there were plenty of more on and offs to their relationship, including another rejected marriage proposal in 2017. They are both currently dating other people.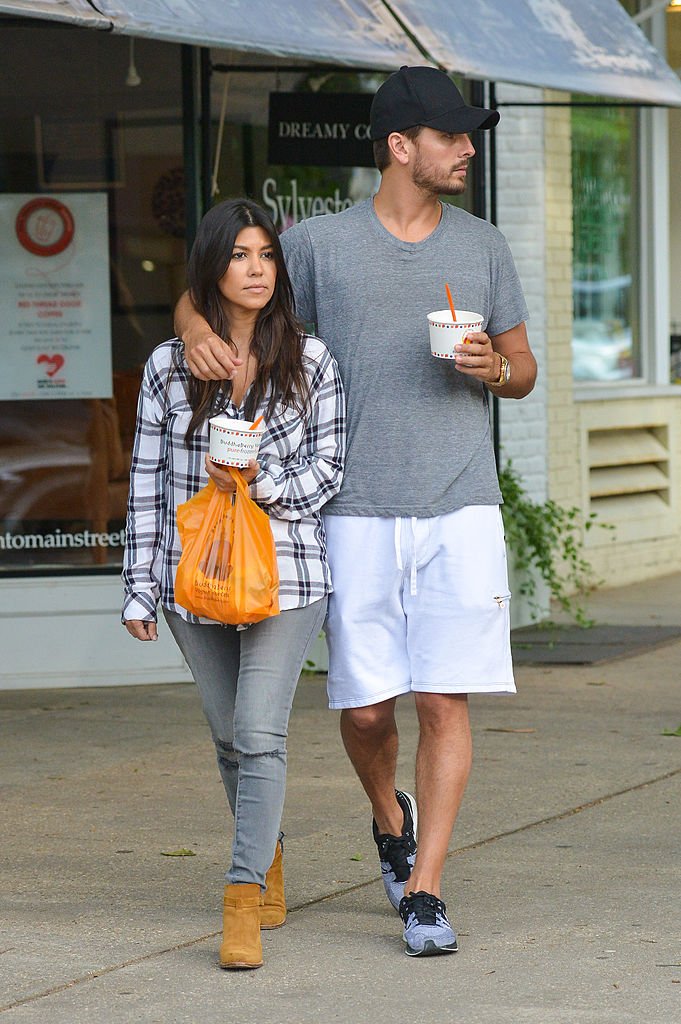 ---
12. Katy Perry and John Mayer
Before her love story with Orlando Bloom, one of Perry's old flames was musician John Mayer. Rumors about their relationship started back in August 2012 when they were seen having dinner together. Despite speculation, they remained together and there was even an alleged engagement proposal on Valentine's Day 2013.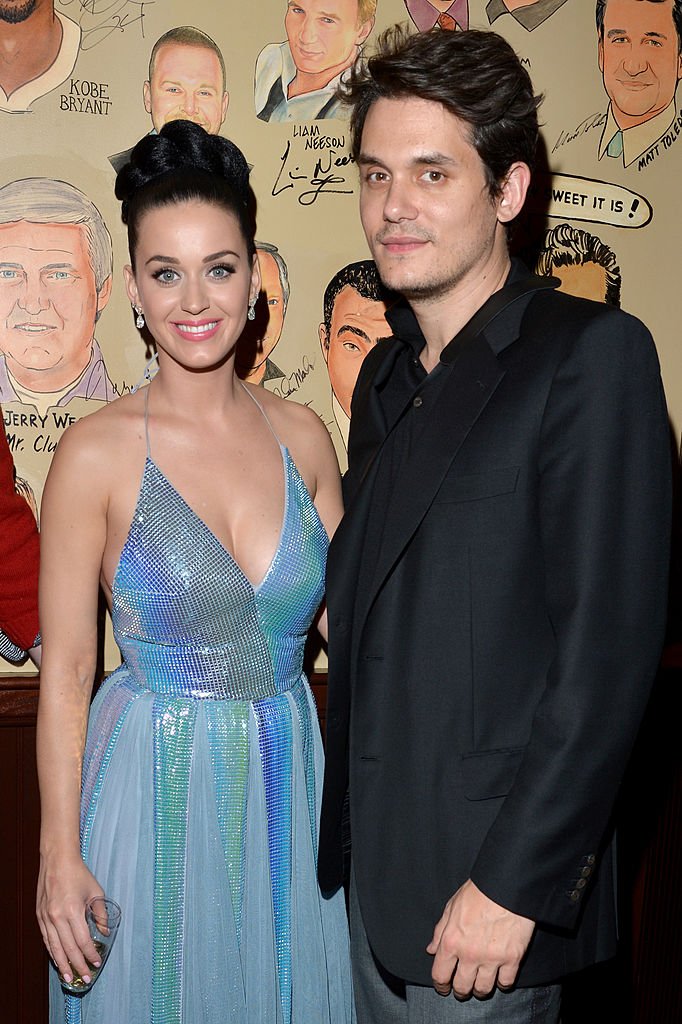 ---
In March, everyone was surprised to hear about the couple's breakup, but apparently, they weren't able to be apart for too long, since in June they were back together again. During that year they were seen having a lot of fun with each other, so it came as a surprise when we heard, in February 2014, that they had split up again.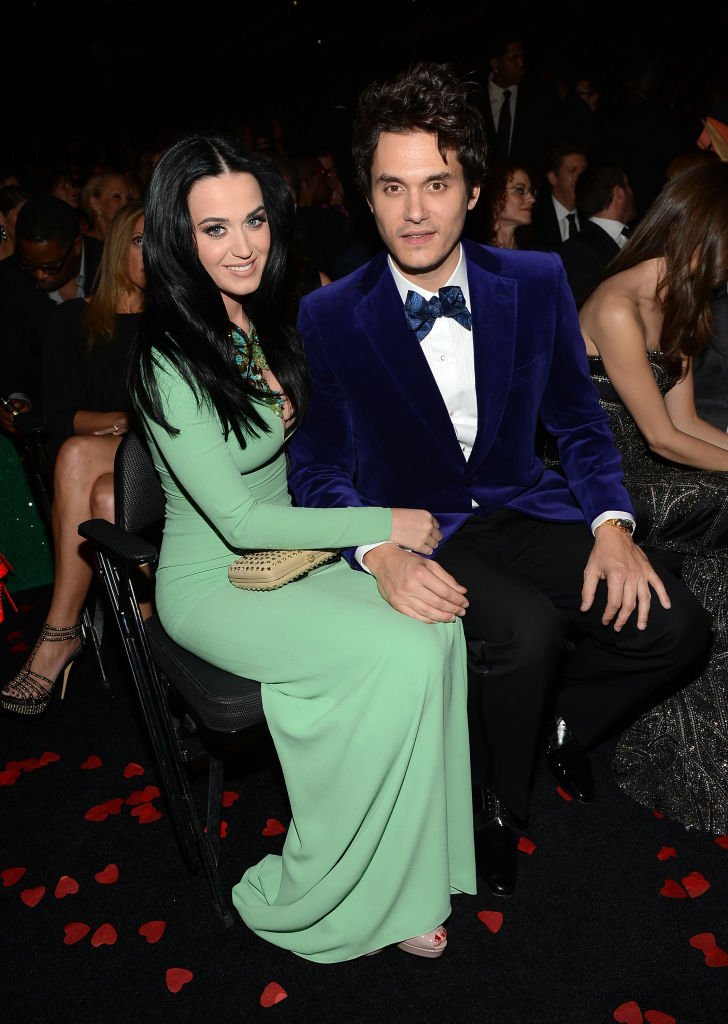 ---
11. Justin and Hailey Bieber
Justin and Hailey first met at a fan event back in 2009, when Hailey was only 12 years old. Fast forward 7 years to 2016 and you would find them dating and celebrating New Year's Eve together. However, the flame extinguished fast and that same year they went their separate ways.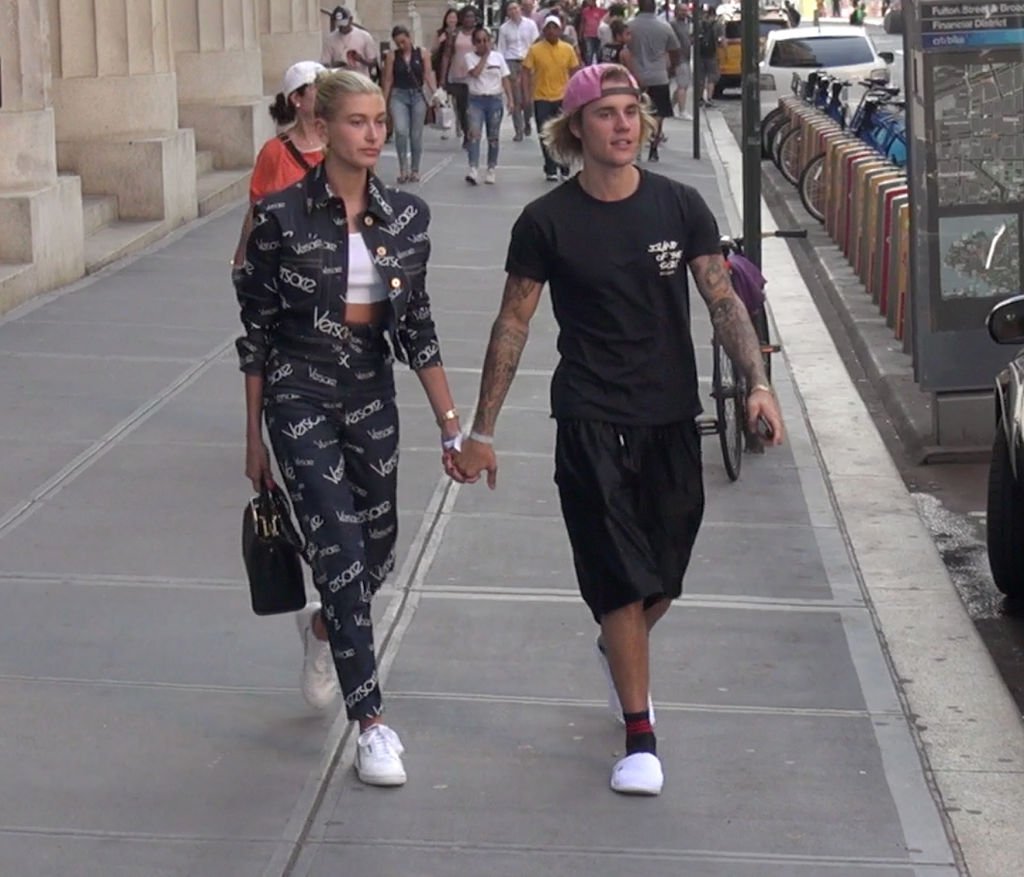 ---
While apart, Bieber was spotted dating Sofia Richie and Selena Gomez, but apparently, Hailey was still on his mind, since in June 2018 the couple decided to get back together again. Three months later they got married at a private civil ceremony, in New York.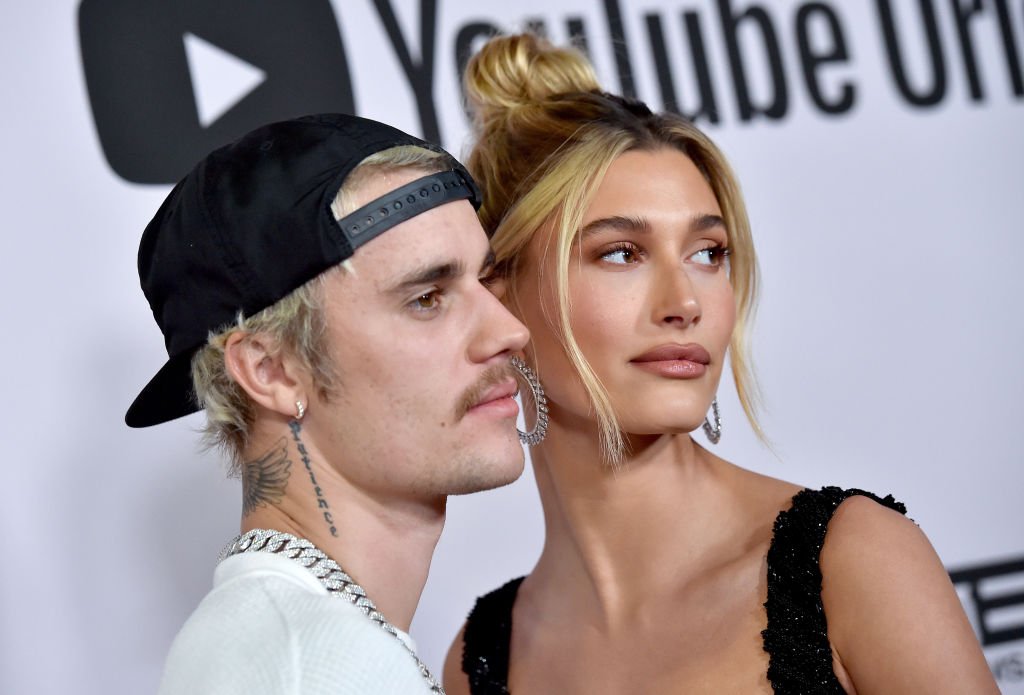 ---
10. Selena Gomez and Justin Bieber
Before Hailey, Justin Bieber also had a very famous on-and-off affair with Selena Gomez. They met back in 2011 at the Vanity Fair Oscar party and immediately hit it off. Unfortunately, news about their breakup went public at the end of 2012.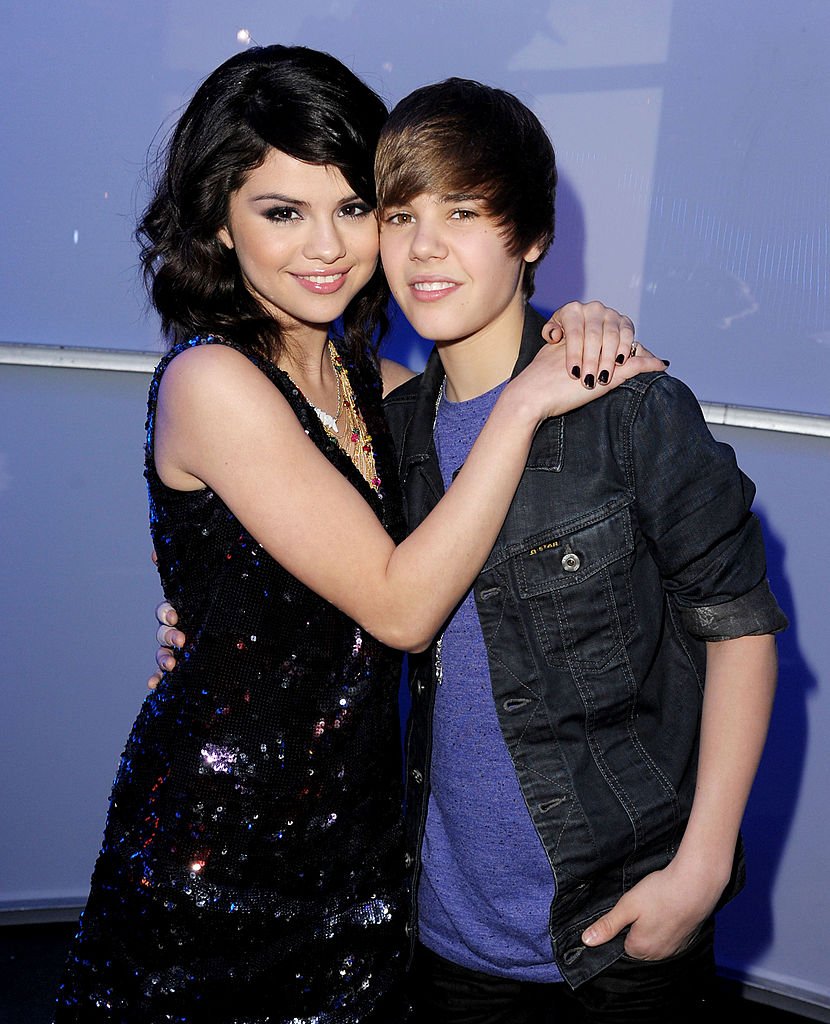 ---
In September 2014 they decided to give it another go, but it didn't work out so well, and they were breaking up again only 2 months later. Years went by and, at the beginning of 2018, it seemed as though there was a flame again between them, but it didn't last long, once more. They parted ways for good.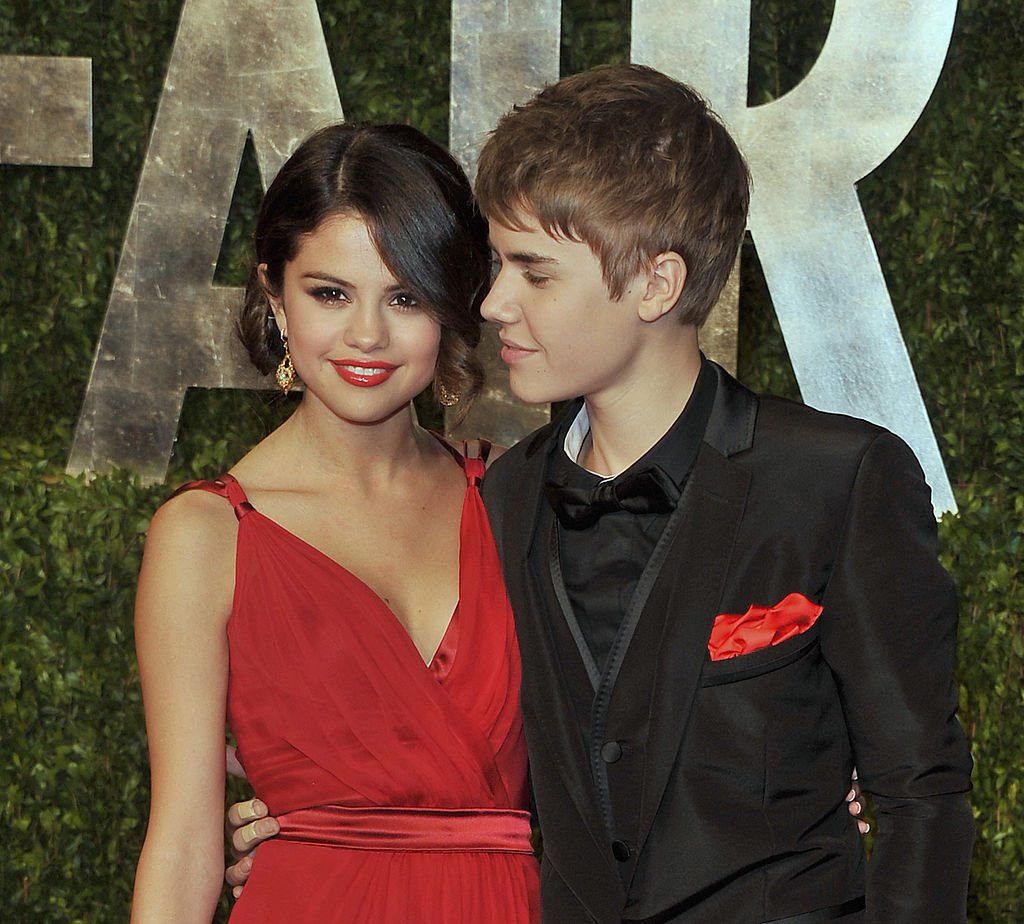 ---
9. Jude Law and Sienna Miller
Jude and Sienna started dating after meeting on the set of Alfie in 2003, where they both stared. A year later they were getting engaged and everything seemed to be going great, until Law was caught cheating on Miller with the nanny in 2005.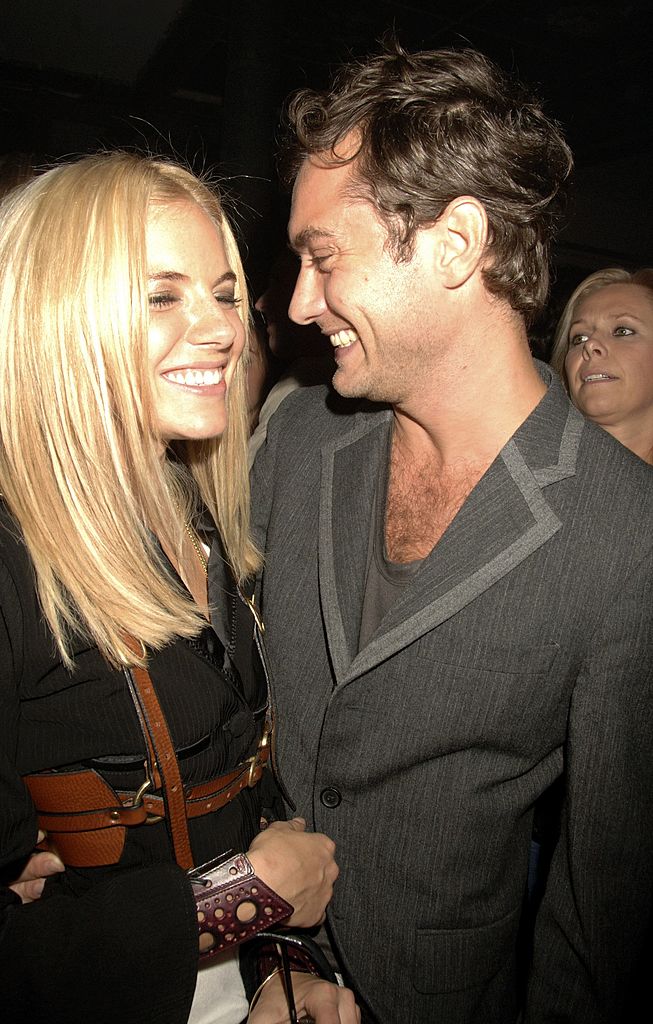 ---
They parted ways in 2006, and in 2009 they decided to give each other another chance, allegedly sharing plans of moving in together. Two years later though, in February 2011, they came to the conclusion that it wasn't working out for them and split up for good.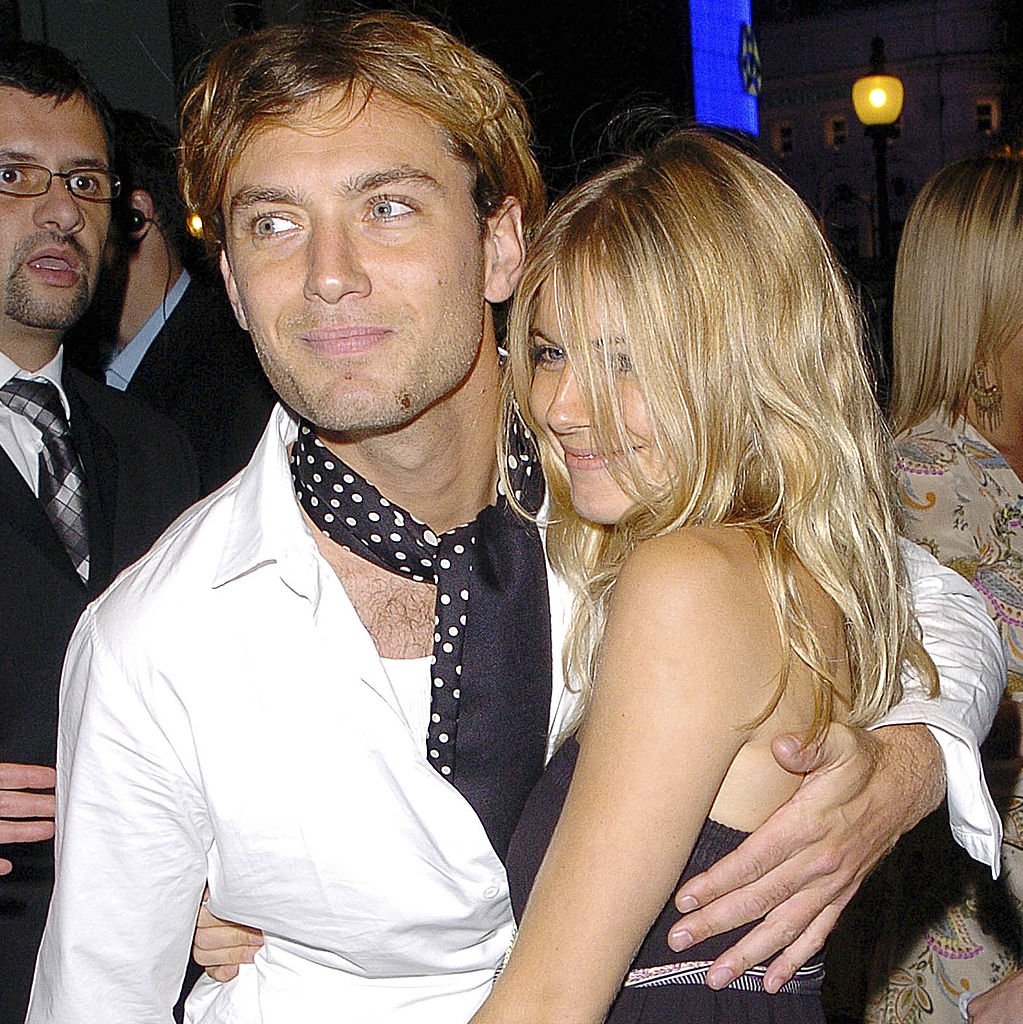 ---
8. Megan Fox and Brian Austin Green
After being engaged for four years, Megan and Brian decided to call it off in 2009. The breakup didn't last long and in 2010 they were already re-engaged. They got married and had 2 children, but in 2015 they were filing for divorce. In 2016, another child came along and the reconciliation happened.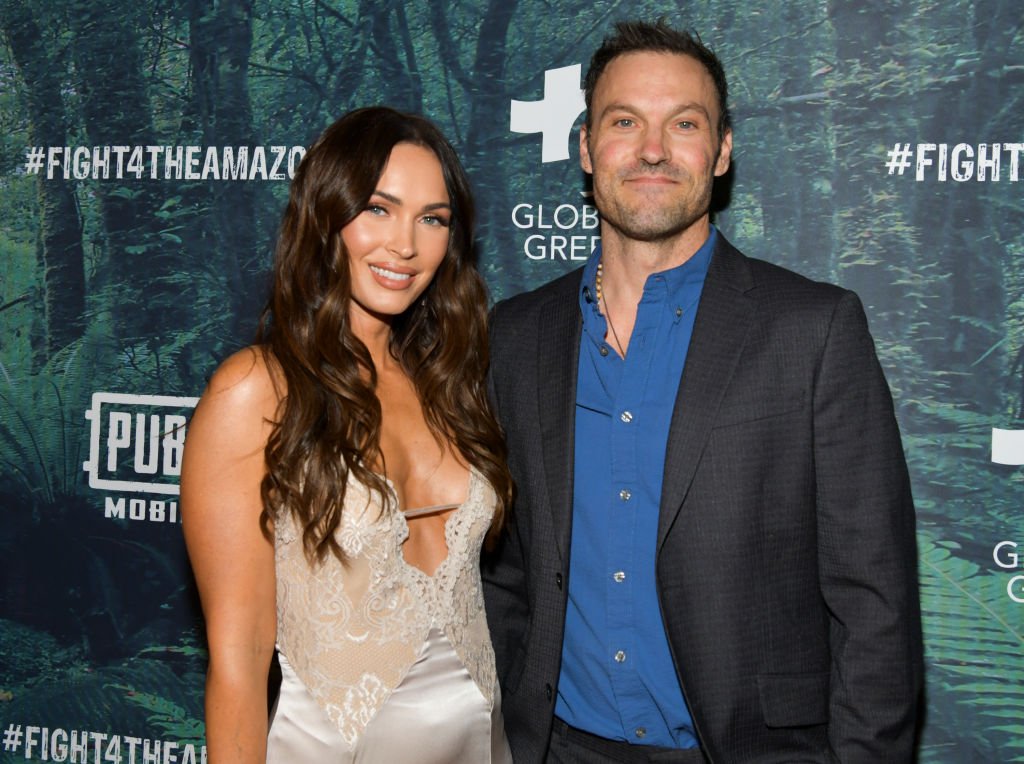 ---
7. Pamela Anderson and Rick Salomon
Pamela Anderson and professional poker player, Rick Salomon, first got married in October 2007 - only to annul it 2 months later. Seven years later, in January 2014, the romance re-sparked between the two and they secretly got re-married. But once again, it didn't last. Anderson was filing for divorce only 6 months later, due to Rick's alleged addiction problems.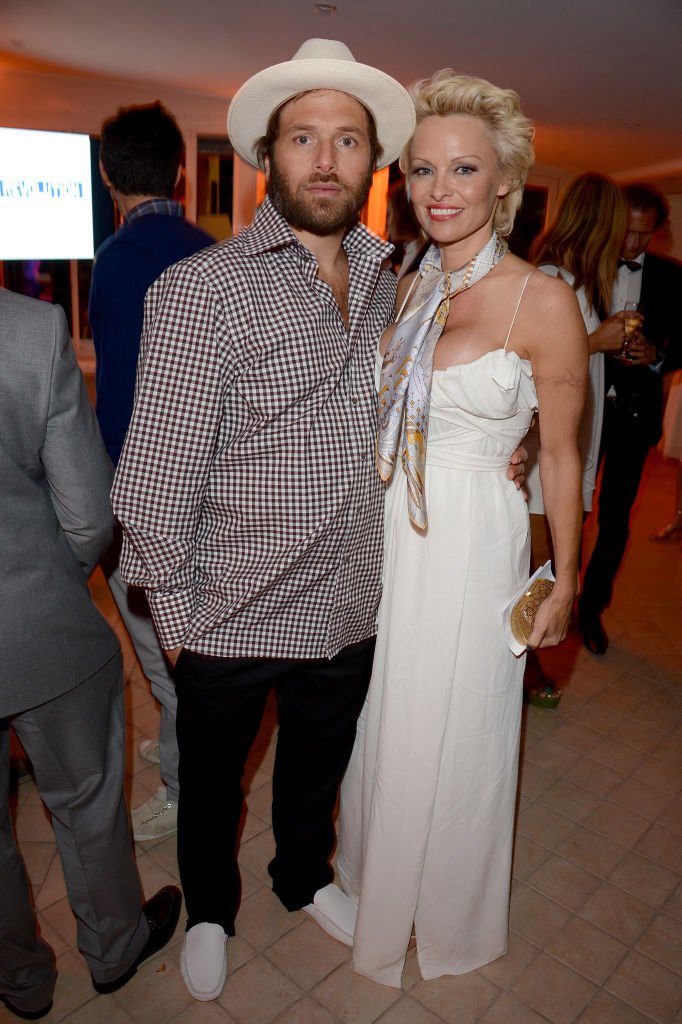 ---
6. Richard Burton and Elizabeth Taylor
There were definitely sparks flying everywhere when Elizabeth Taylor and Richard Burton met on the set of Cleopatra. They were divorcing their spouses and getting married to each other in less than a year. Although deeply in love with each other, they both had to deal with addiction, which contributed towards a stormy marriage.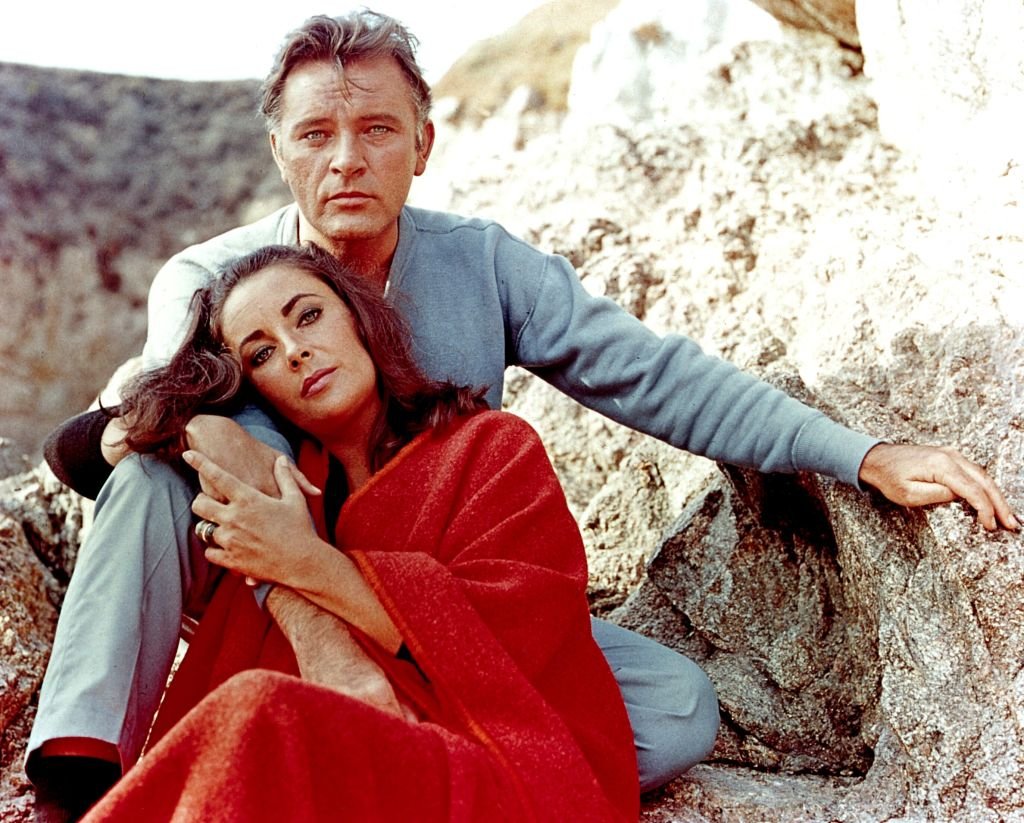 ---
After 10 years of being married, Taylor and Burton got a divorce, due to infidelity from Burton. They did get back together again the following year but, unfortunately, it ended up not lasting. The couple filed for divorce a second time, in 1976.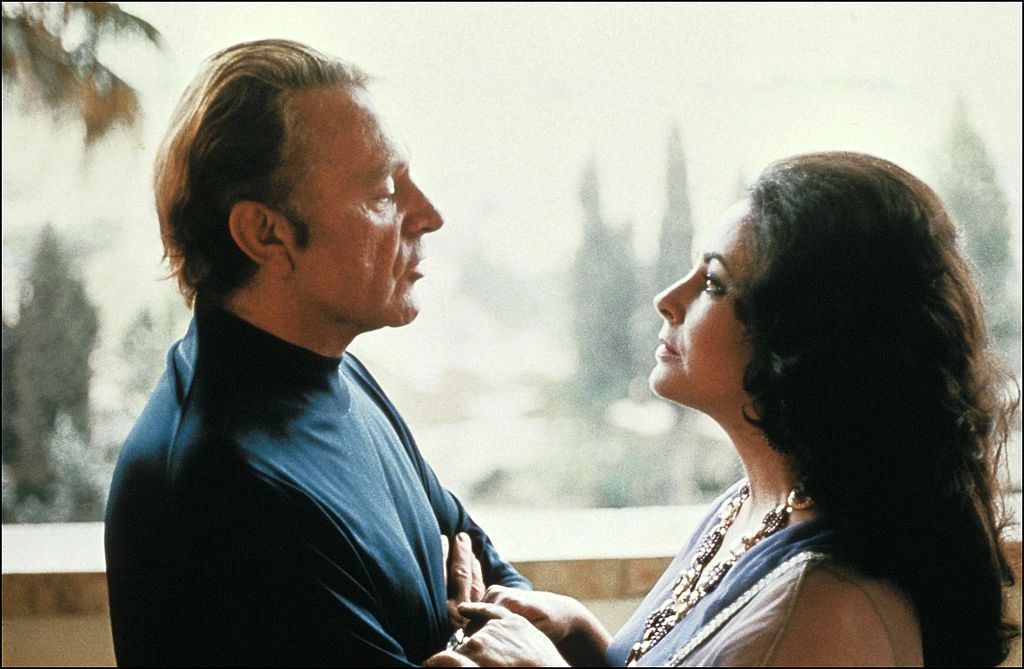 ---
5. Don Johnson and Melanie Griffith
There were no doubts about Don Johnson and Melanie Griffith's strong connection when they met at the set of "Harrad Experiment" in 1972. Melanie was accompanying her mom, actress Tippi Hedren, while she was shooting the movie where Don Johnson appeared as well. Melanie was only 14 then and Don was 22, but the age difference didn't keep them apart.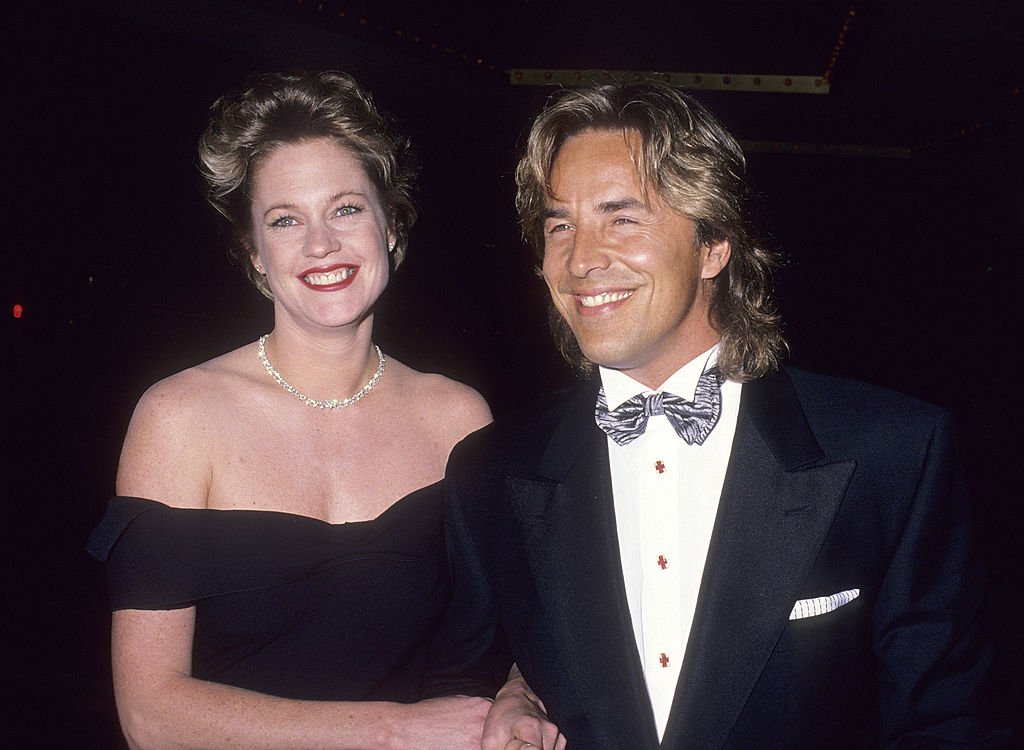 ---
A year later they moved in together and when Melanie turned 18, they got engaged. The marriage lasted only 6 months. They spent some years apart, and in 1989 they remarried. From this reunion came a daughter, now actress Dakota Johnson. Unfortunately, they got divorced again in 1994, this time for good. They remain good friends to this day, though.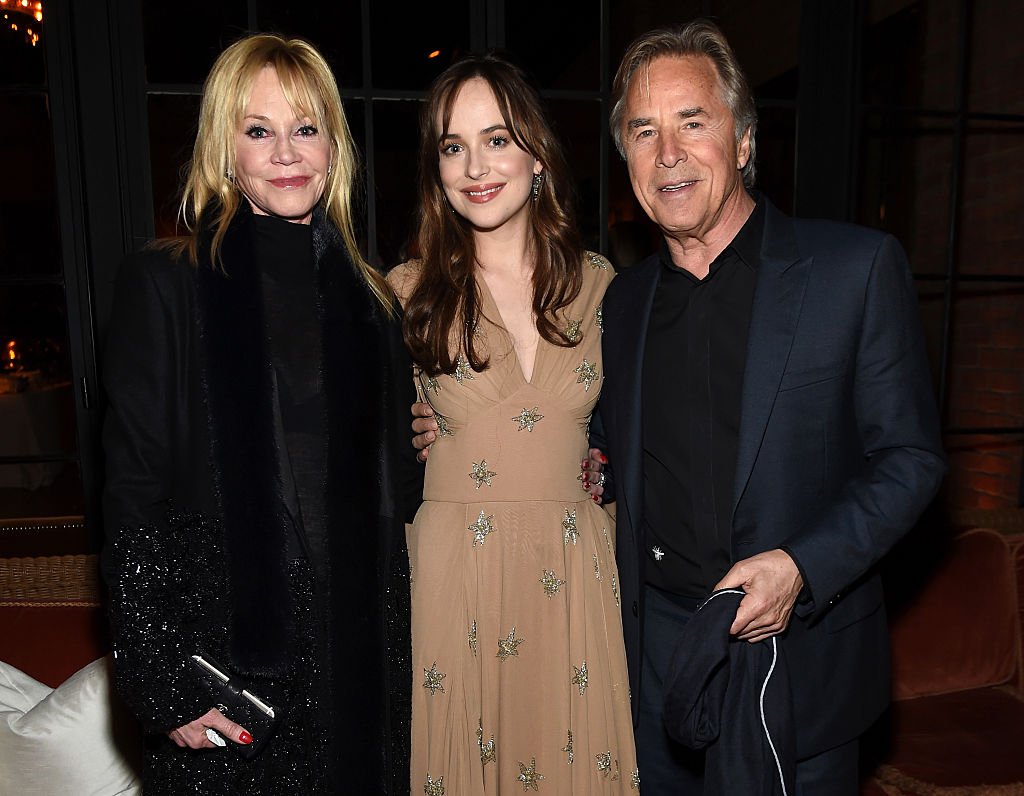 ---
4. Mariah Carey and Bryan Tanaka
After breaking up with millionaire fiancé James Packer in 2016, Mariah Carey got romantically involved with her backup dancer Bryan Tanaka. The romance only lasted for 5 months, but the couple got back together only a month later. They are still together to this day.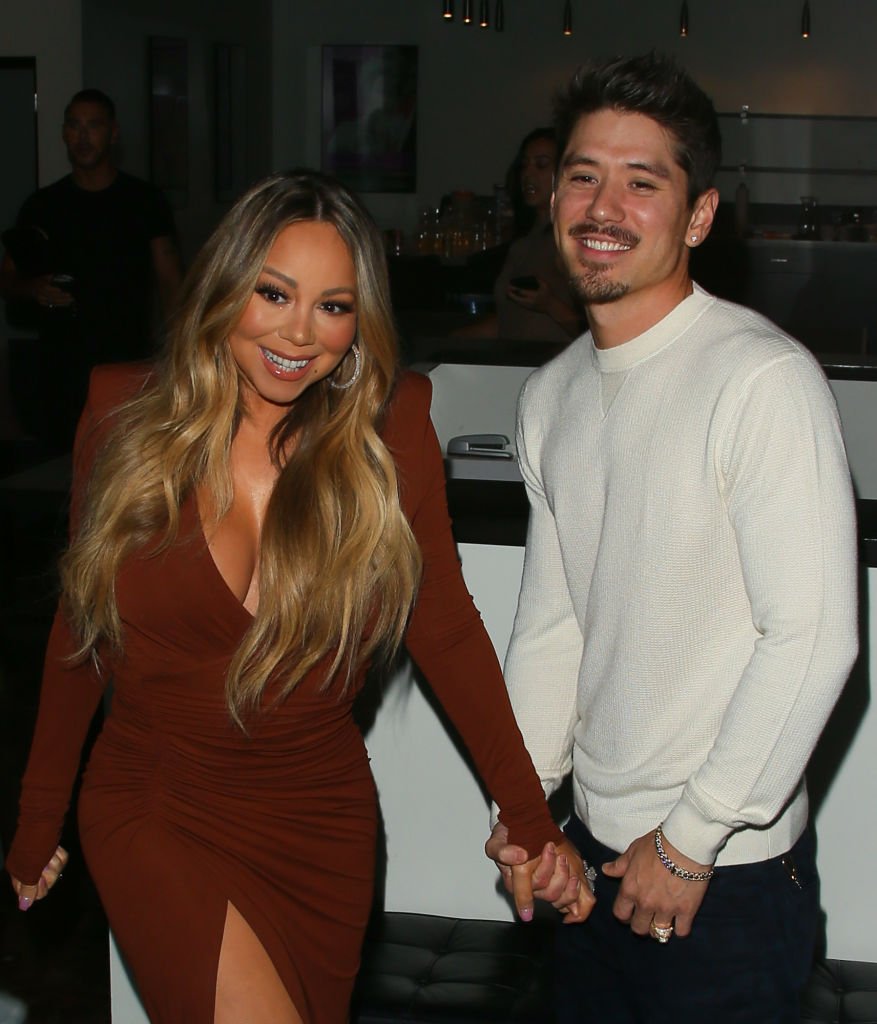 ---
3. Patrick Dempsey and Jillian Fink
Grey's Anatomy Patrick "McDreamy" Dempsey married celebrity hairstylist and makeup artist Jillian Fink back in 1999. They had 3 children together: Taluffa in 2002 and five years later, the twins Sullivan and Darby. Surprisingly, the couple filed for divorce in 2015 due to irreconcilable differences. They did, however, call it off the following year and have been happy ever since.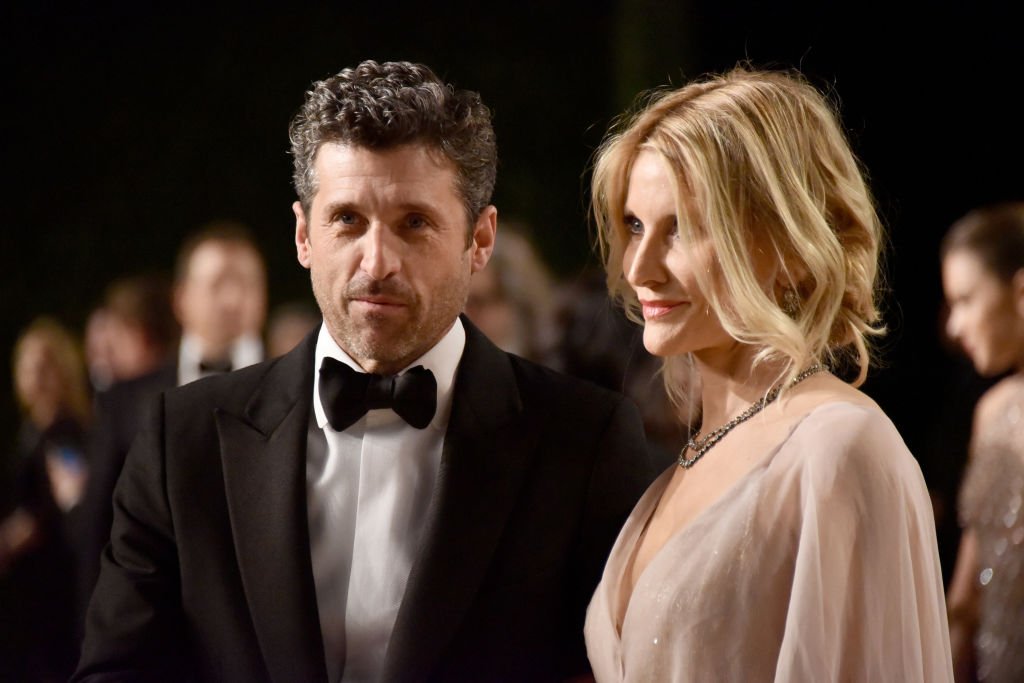 ---
2. Pink and Carey Hart
Singer Pink and motocross racer Carey Hart met back in 2001 in Pennsylvania's Summer X Games where Hart was competing. They immediately hit it off and began dating. They dated for two years before breaking up in 2003. A year later they got back together, and Pink proposed to Carey at a motocross race. They got married in January 2007.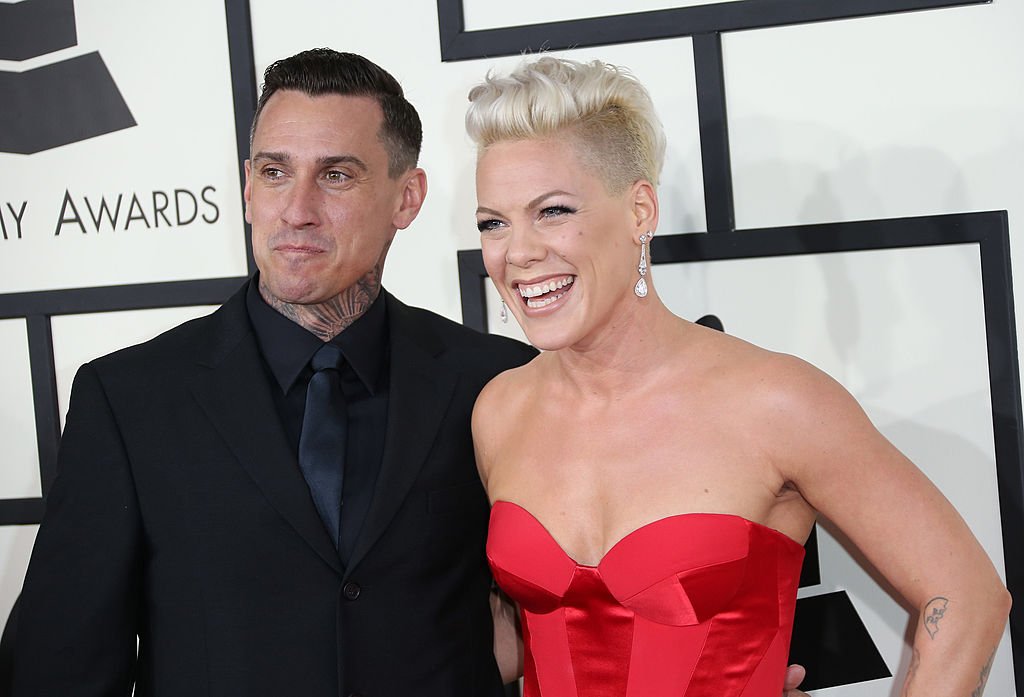 ---
In 2008 their relationship hit a low and they ended up separating again, but a trip to Las Vegas that year re-sparked romance between them. Their family grew during the following years (they now have 2 children) and they have been together ever since.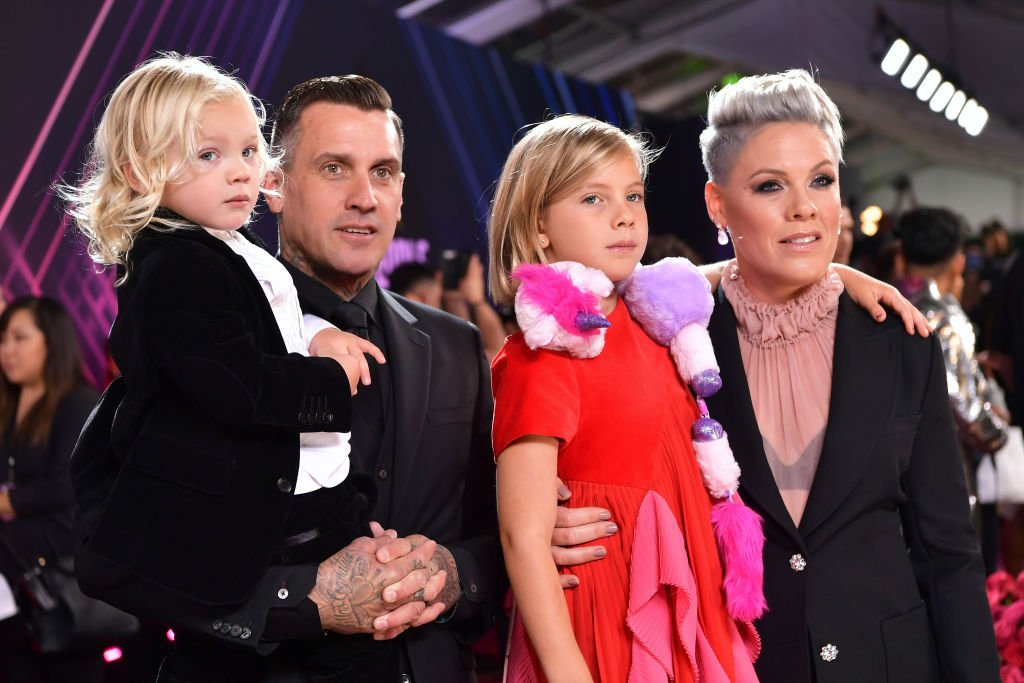 ---
1. Prince William and Kate Middleton
Prince William and Kate Middleton met back in 2001 while attending St. Andrews University, but romance didn't blossom between the two until 2003 when Kate became single. The couple was seen together more and more during the years and everything seemed to be going great.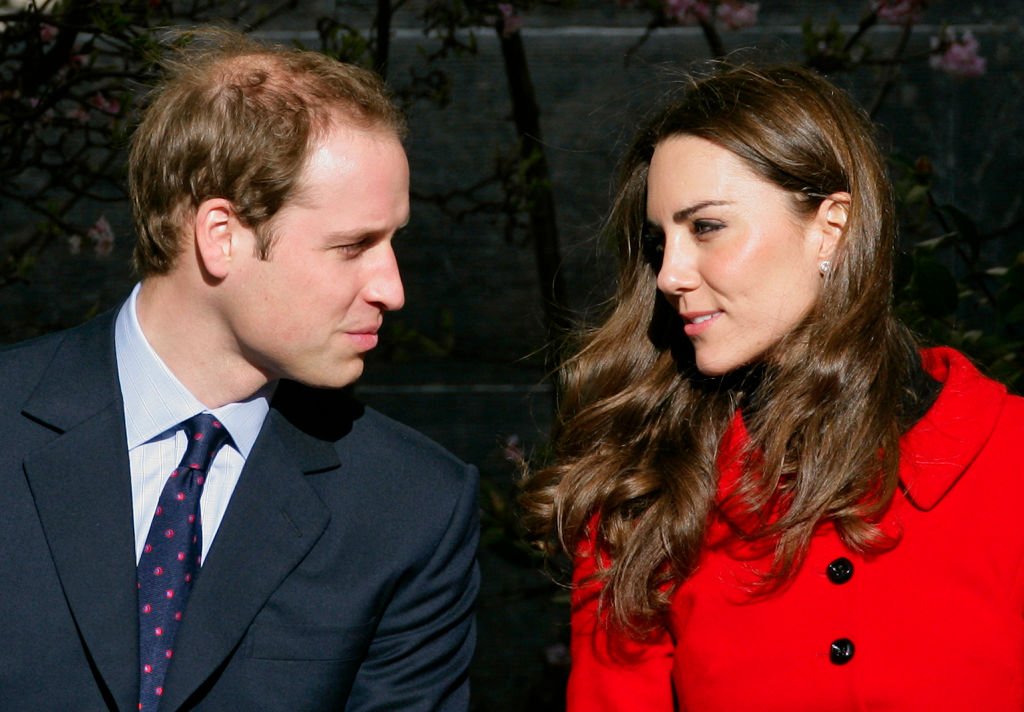 ---
In 2007 they decided to part ways, mostly due to the intense media attention they were constantly under. However, they couldn't stay away from each other for long and, a few months later, they were back together again. Two years later, they got engaged and are now one of the most famous happy couples in the world.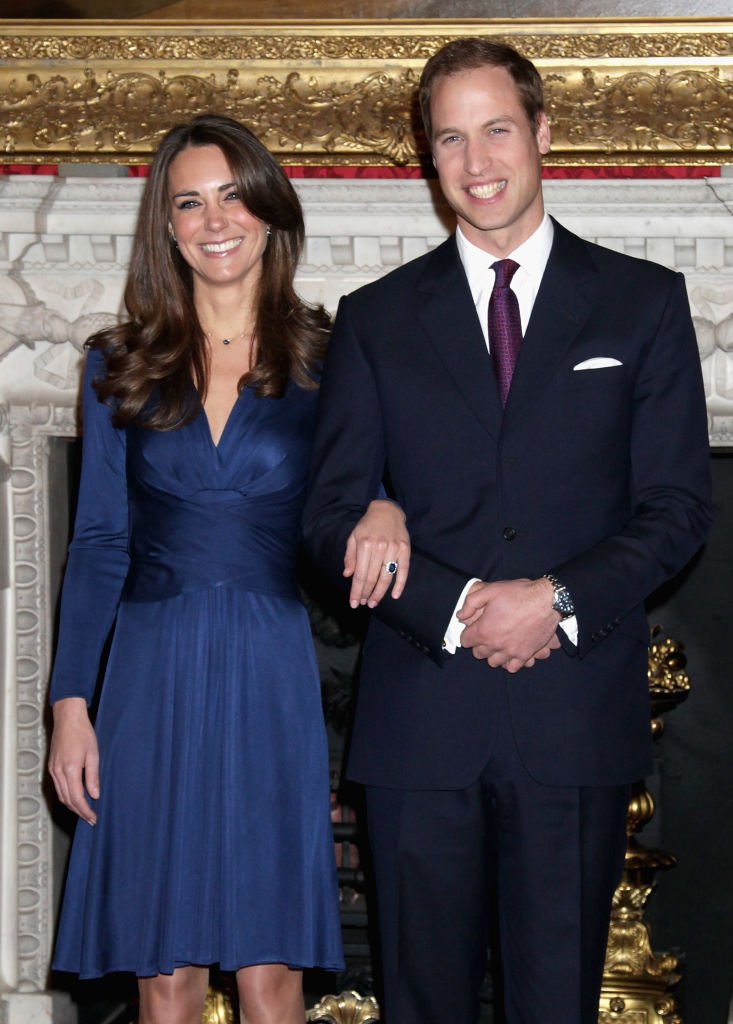 ---
We all know it's tough keeping romance going throughout the years, but these couples really test the power of love! What is your favorite on-and-off celebrity couple? Are they still together to this day? Let us know all about it and don't forget to share the article with other hopeless romantics out there.
Sources: Elle, Vanity Fair, Elle