9 Little-Known Facts About The Walking Dead
How do the Walkers get ready for shooting and how much do they make? Where does the cast hold their legendary parties? Why did the author of The Walking Dead comics Robert Kirkman insist on changing the design of Michonne's katana? Today we'll be revealing the most interesting secrets from the set of The Walking Dead! We've got some surprising ones for you!
1. Walker school
If you aren't very squeamish, don't mind wearing rags, aren't afraid of getting all sweaty under a ton of makeup and don't mind wearing irritating contacts, then you should be on your way to Georgia, where The Walking Dead is filmed!
---
However, if you think that pretty much anyone can become a part of this project, you are going to be disappointed. You will have to go through a rigorous selection and even study at a special walker school! Despite what you may think, being a zombie is a real full-time job! 
The founder and curator of perhaps the most unusual school in the world is the Executive Producer and effects mastermind Greg Nicoter. It is thanks to him that the Walkers in the show are so realistic.
'I usually do 20 or 30 people per class and I spend an entire day auditioning people, putting them through some exercises in terms of how fast they walk, what their character is, what their personality is, explain to them that in many instances, their performance can make or break a scene', Nicoter shared.
---
The main advice that Greg gives to all his students is to imagine that they are leaving the bar at 2 a.m. and their brains can't cooperate with their bodies anymore.
"I tell people to 'disconnect between what your body is doing and what your brain thinks you are doing'," says Nicotero.
Zombies aren't just taught to walk straight but also to navigate around obstacles. Each Walker has to learn 10 to 12 different ways to move around obstacles! As we know, in the show the Walkers' life cycle during the meeting with survivors is rather short, so each extra has to thoroughly rehearse their death.
For zombie death scenes Nicotero uses the analogy of a puppet: "Imagine you are a marionette and your strings are cut - it's like boom - you drop like a sack".
By the way, being a zombie is very profitable! While other shows pay extras around $100 per episode, extras from The Walking Dead can count on $350-400. However, it isn't easy money. You'll learn why later!
2. Turning into a Zombie
Graduating from the Walker school is just the first step. After that, the future Walker goes to a make-up artist who puts special contacts, which are basically the color of rotten eggs, in their eyes, puts make-up on their whole face. And let's not forget about the mouth that also has to be dark and almost repulsive. On average, a Walker spends about 4 hours getting their make-up done only to appear on camera for a few seconds! Moreover, they also use a lot of conditioner in order to create the effect of very dirty hair, after that, they put on rags and the oh-so-special zombie blood that is called zombie dark.
---
Now just imagine spending the whole day in those rags and make-up under the burning Georgia sun! These extras really do earn their money. If doing make-up for just one Walker takes a few hours, what do they do when they have to shoot a large-scale scene, in which hundreds of zombies are involved?!
It turns out, on the set of The Walking Dead, all zombies are split into three categories: those wandering around in the back of the frame, those in the middle distance, and those up close to the camera. The actors farther from the camera are barely seen, so old clothes and stains of dirt and blood on their faces are enough. The zombies in the middle distance need some make-up, shading, and a little blood. Who the make-up artists really have to work on are the zombies who are up close to the camera, so they get the full-on make-up treatment. Even if they're only on screen for a few seconds, they need to look as nasty as possible, which is why those monsters take the most time to prepare for a scene.
3. "Death Day" parties
Game of Thrones is normally considered the show in which the scriptwriters finish off the main characters cruelly and unexpectedly. However, The Walking Dead is very close to the HBO hit, as since season 1 it has had more than 50 important characters killed! In order to sweeten the pot for the actors who are leaving the set forever, the tradition of death dinners was created.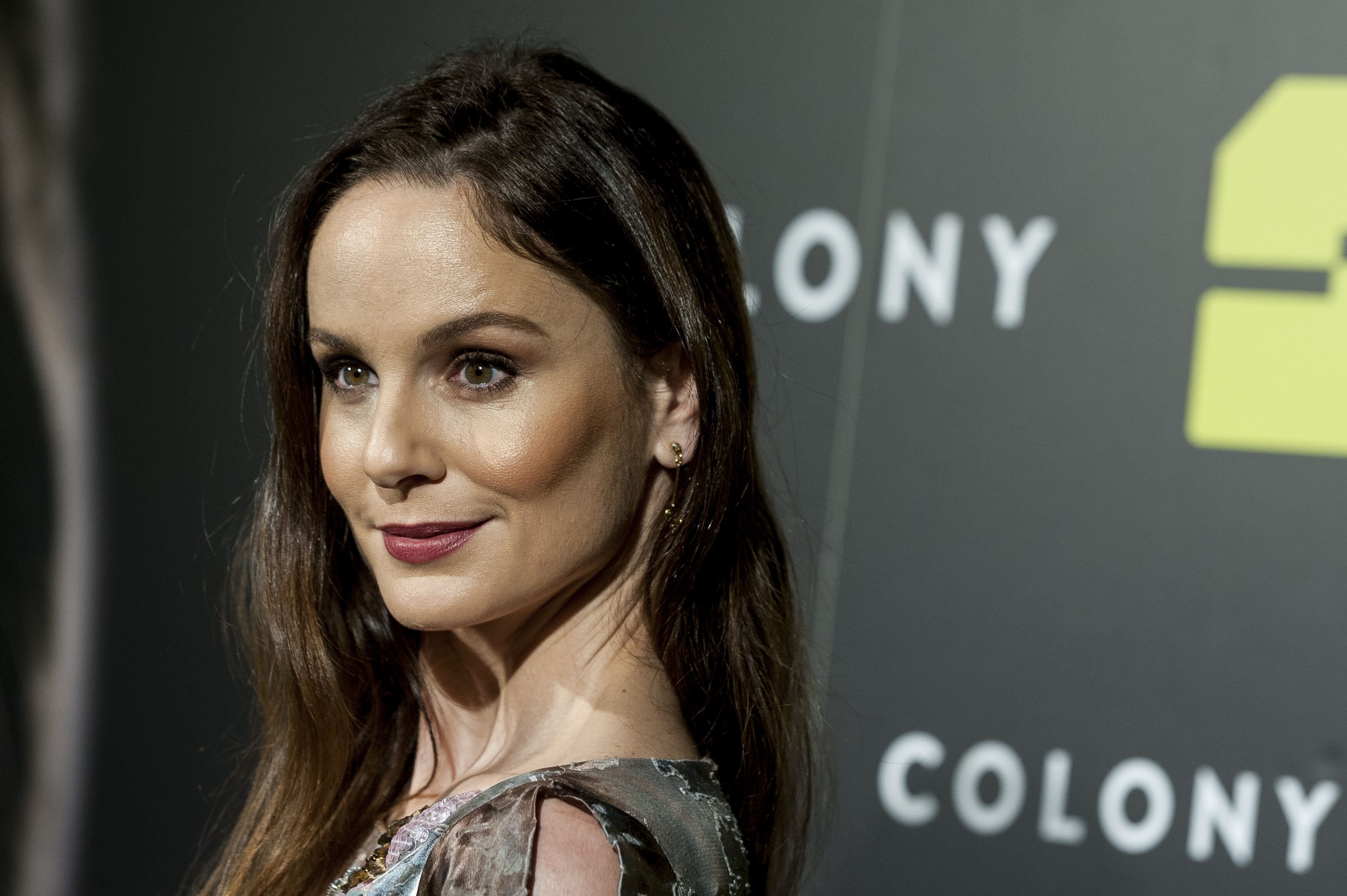 ---
The actress Sarah Wayne Callies, who left the show after season 3, said: 
'We started having death dinners for everyone who got killed off the show beginning in Season 1. After someone's last episode, all the actors would go out to dinner together and raise a glass to them. Those dinners became a big tradition'.
In the first seasons the cast, under the pretext of another birthday, would book one of Atlanta's restaurants and even order some themed decorations and cakes. But with time, when fans realized that such events are held to celebrate the life of one of the important characters, the showrunners had to move the parties to a producer's or a cast member's home, away from prying eyes.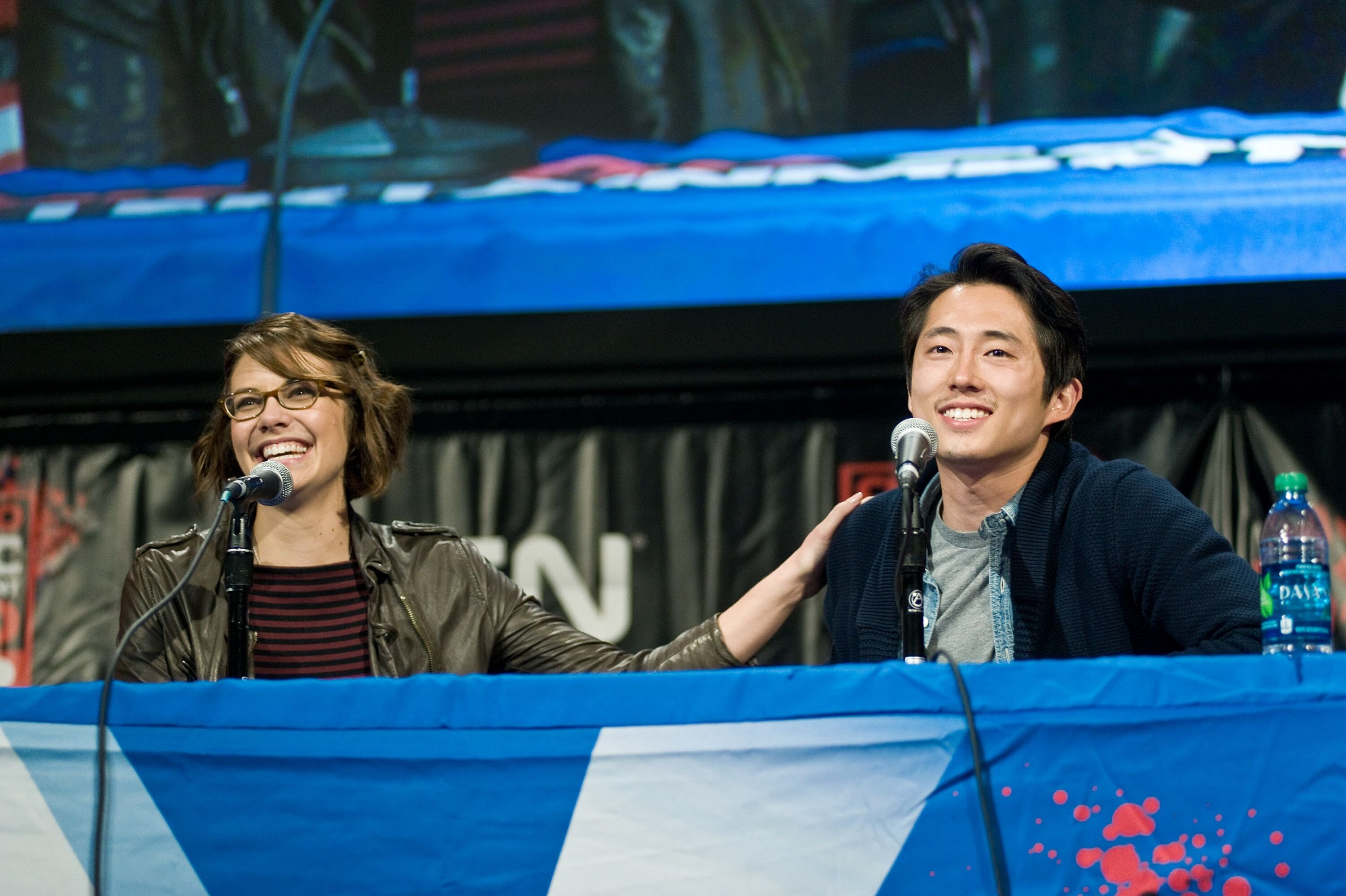 ---
According to the actor Steven Yeun, his death dinner was filled with emotions despite the fact that starting from the very beginning of season 6, he knew that his character Glenn was supposed to die. He got to share his death dinner with his fellow Negan victim, Michael Cudlitz.
"We did our standard stuff—our 'death dinners'. The girls were so lovely - they did this wonderful, choreographed dance for [Michael Cudlitz] and I to classic boy-band stuff. All the women: Danai, Sonequa, Lauren, Christian, Alanna… it was everybody," Yeun told GQ.
4. Chandler Riggs' Stunt Double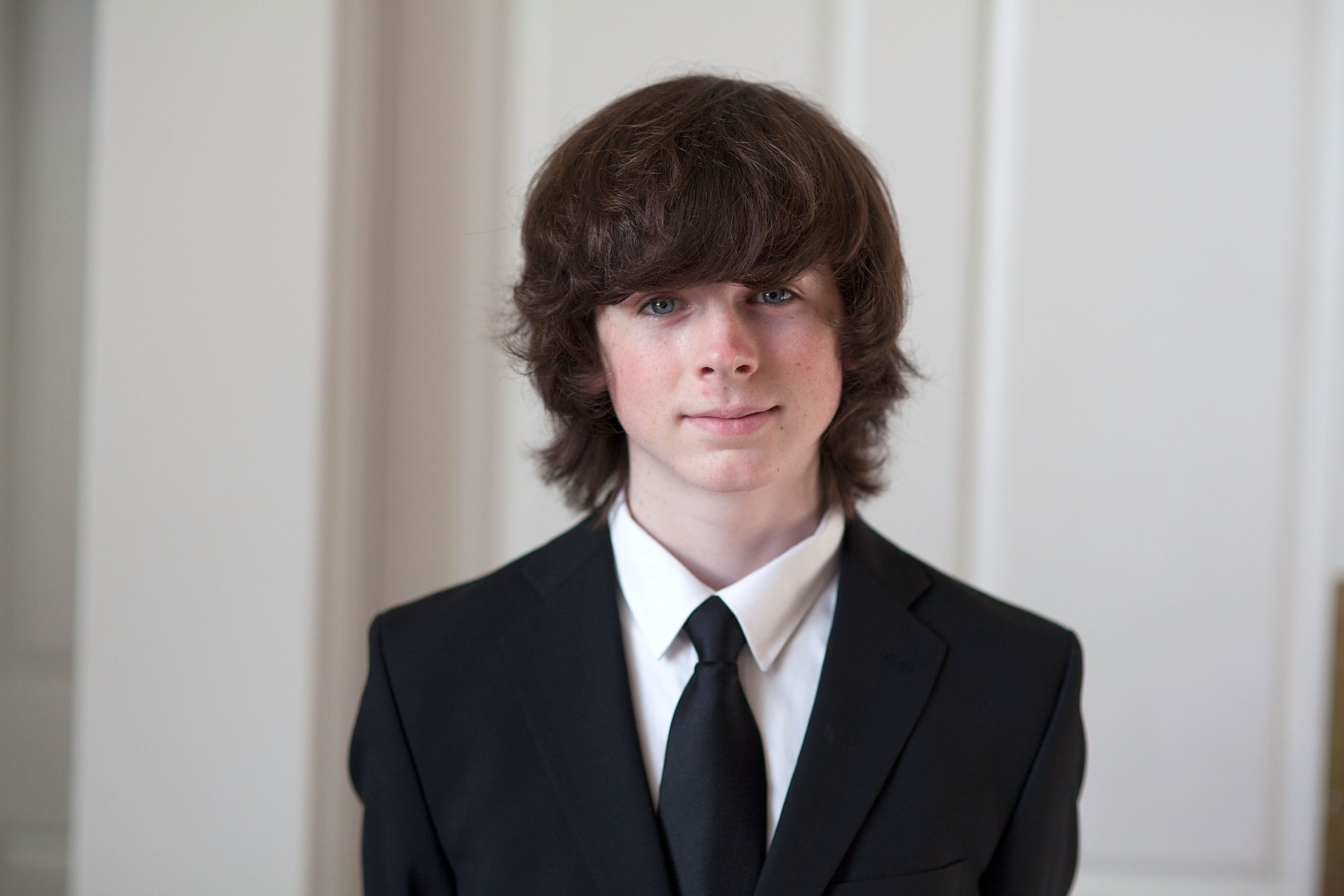 ---
It's no secret that actors use back-ups on the set. The main requirement for back-ups is similar physique and height, and the rest, like clothes and hair, is something the stylists and make-up artists can work on.
When Chandler Riggs was still a little boy, it was impossible to find a back-up his age, so he has always needed much older stand-ins. Up until the fourth season, Riggs' stunt double was Savana Jade Wehunt, a 21-year-old performer who also appeared on the show as the Governor's zombified daughter.
The actor kept growing, so with time, his stand-in had to be replaced, so after the fourth season and until the character's death, 31-year-old Emily Brobst stepped in to do all his stunts.
---
5. How the cast trains
If you turned out to be one of the few who survived on the planet filled with millions of zombies, the key to your survival is the mastery of handling arms. As a result, the cast members have to spend a lot of time practicing. 
Who knows how to use cold steel and firearms better than a SWAT team? That's why the creators of the show often involve SWAT and police officers in their training. Not only do they show them how to handle weapons, but they also teach the actors how to work in a team. This training helps all of the actors act as though they've been wielding weapons for years.
---
What's also interesting is the fact that every weapon on the show has three different versions. The real version is used for shooting close-ups, and of course, for safety reasons, these weapons are used without any live ammo. There's also a plastic version that looks and feels like the real thing but is much lighter.
Don't forget that shooting just one scene can last the whole day, and the actors have to move around carrying these heavy weapons. There is also a rubber version of every weapon that is used during the shootings of the close combat scenes, so that neither actor or extra gets hurt.
6. Let's get back to the Walkers
---
Have you noticed how radically the zombies have changed compared to what they looked like in the first seasons? Well, of course, they did not look exactly attractive, but they were not as repulsive either. 
If you look at the zombies from the first seasons, you'll notice that despite some flaws like wounds on their faces, problems with their teeth and bloodstains, they still look very similar to people. However, with every season Walkers look more and more terrifying. And that's connected not only to the fact that the make-up artists keep perfecting their skills, but also according to the plot of the show, it's been a few years since the beginning of the apocalypse, and Walkers have been dead for longer and their bodies keep decaying. That's why they don't look like people anymore, and it's hard to look at them without being horrified.
7. Lunchtime on the set
---
While talking about his experience on the set, actor Jay Huguley who portrayed David, said he found it very unsettling to get re-introduced to his zombie co-stars because they looked totally different without make-up. However, the weirdest moment for him was the first lunch. 
Can you imagine the situation? You sit down to have a snack and a terrifying zombie sits just in front of you? That's exactly how lunches on the set of The Walking Dead look like, and everybody is used to it now. The only issue is that Walkers try to eat very carefully in order not to mess up their make-up, which the make-up artists spend hours on.
'The first time you have lunch with a zombie is very strange, I'm not gonna lie. You know, he's saying, 'Can you pass the hot sauce?' And I'm thinking, 'I can see your medulla,'" said Huguley. "Very strange, but then you get really into it.'
8. $400 to every Senoia citizen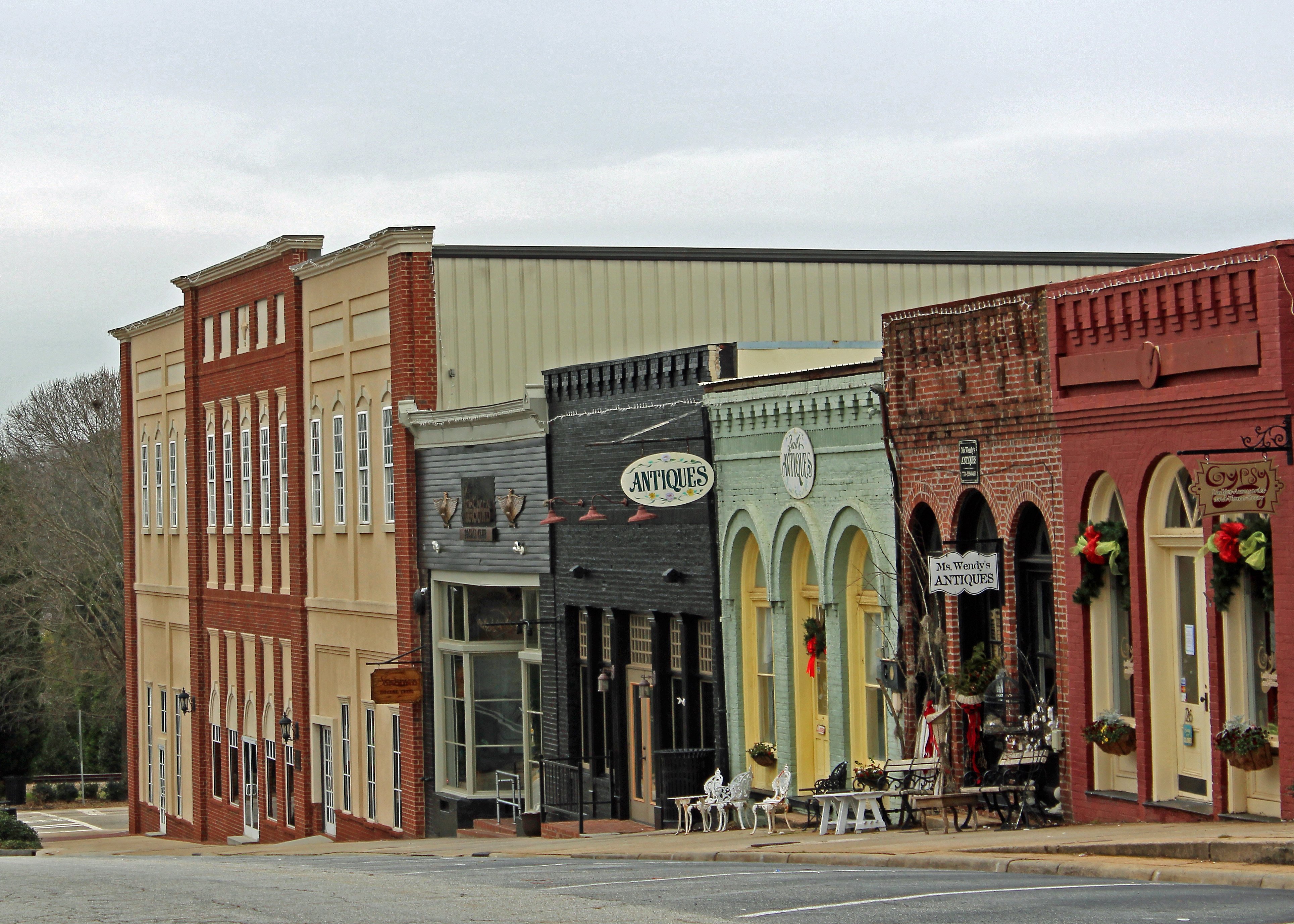 ---
If you are a fan of The Walking Dead, then you might just envy the citizens of the small town Senoia, which is 30 km south of Atlanta and has been the setting for the show for many years. However, plenty of locals aren't exactly excited about their neighbors. Having any show filmed where you live can be a huge inconvenience. It means parts of town are inaccessible and roads are closed off at times.
That is why Senoia citizens get regular compensation of $400 a month for such inconveniences. This compensation basically means that you won't mind having armies of zombies marching down your street and that you will not share any pictures from the set on your social media accounts.
However, besides the inconveniences connected with the shooting process, Senoia locals sometimes complain about the hundreds of tourists who come to their city to visit the most memorable locations of the show. 
9. Michonne's katana
---
Perhaps, after Negan's Lucille, Michonne's katana is the most impressive and recognizable weapon in The Walking Dead. Despite the fact that the main job on design and the functionality of the legendary katana was carried out by the property master and weapons expert, John Sanders, the author of the comics, Robert Kirkman, had the last word.
The prop team had brainstormed a red hilt, which would be more practical for cleaning, as the red would mask any leftover fake blood. Kirkman, however, wanted the hilt to be white, and the team finally agreed. 
'We went to an eel skin so it would not absorb blood or liquid or anything like that. It makes it a lot easier to wash, clean and re-age to the level we need it to.' - Sanders told Tech Insider.
---
By the way, unlike most weapons on the set that lose their looks due to constantly being in use, the katana in the last season is the same one that we first saw in season 2. 
Of the katana, Sanders has said, "I think, honestly, I was just looking at the sword yesterday and I was thinking 'Wow with some polishing and some cleaning we could take that back to almost brand new!' 
Sanders reveals there are actually four versions of the katana: the one actress Danai Gurira carries on the show, plastic and rubber versions used for wide shots and stunts, and a digital version, which has green tape on the blade that the VFX team can alter in post-production.