5 Famous Food Recipes From the "Friends" Sitcom
Can you remember some of the best, mouth watering-food that was on "Friends"? While Monica was the only professional chef on the show, the rest of the gang had their own moments gracing our screens with their own culinary masterpieces. We've listed some of the best recipes from "Friends" and how to make them. Is your favorite on this list?
The series was nominated for 62 Primetime Emmy Awards, winning six. In those ten seasons, we were treated to the ups and downs of arguably the best story of friendship ever written for television. Rachel, Monica, Chandler, Joey, Phoebe, and Ross taught us valuable lessons on friendship and how to handle being in "the real world."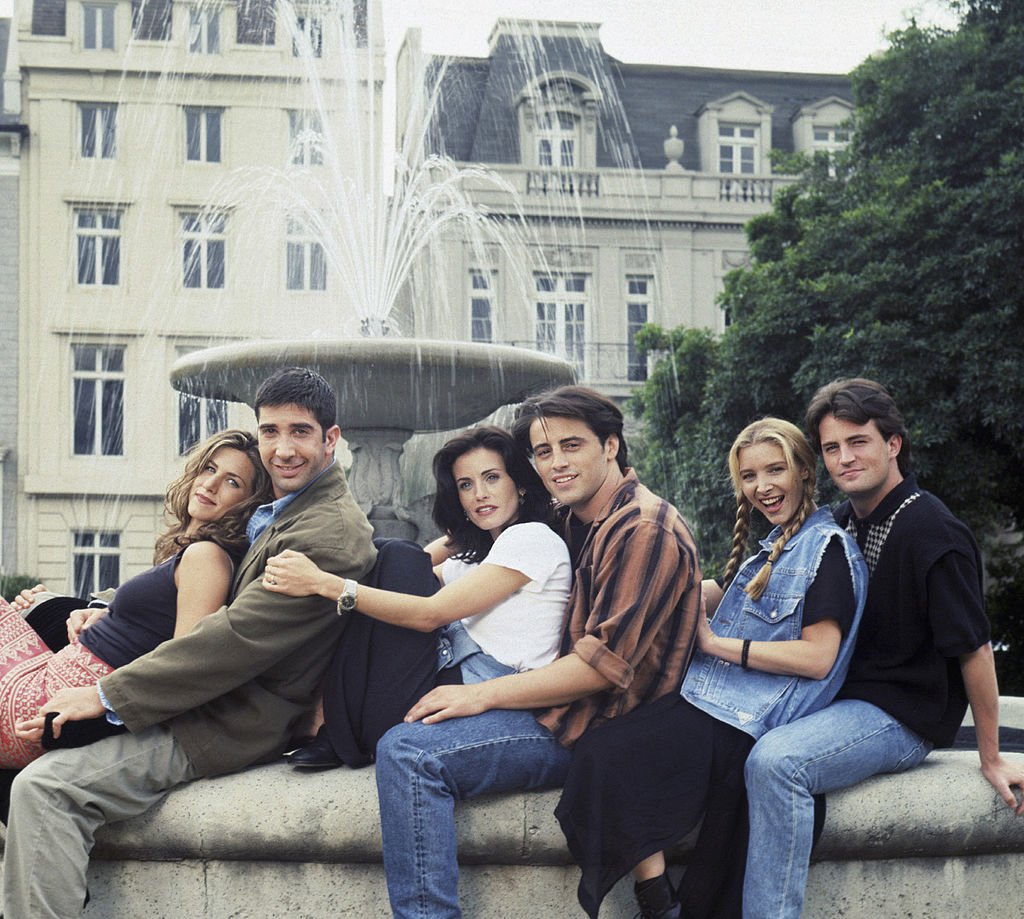 ---
Throughout the show, the characters, especially Monica, would prepare their own special take on a well-loved dish. These dishes would catch our attention and make us wonder, "how the heck do you make that?" Well, we've got the answers you've been waiting for. Here are our top 5 recipes from the hit show "Friends".
RACHEL'S TRIFLE
In one of the Thanksgiving episodes of the show Rachel, played by Jennifer Aniston, is put in charge of making the dessert for the group's dinner gathering. Not being a culinary genius like her best friend Monica, she ultimately screws it up. Her mishap ends up becoming a delicious hybrid of 'shepherds pie' and a 'trifle'.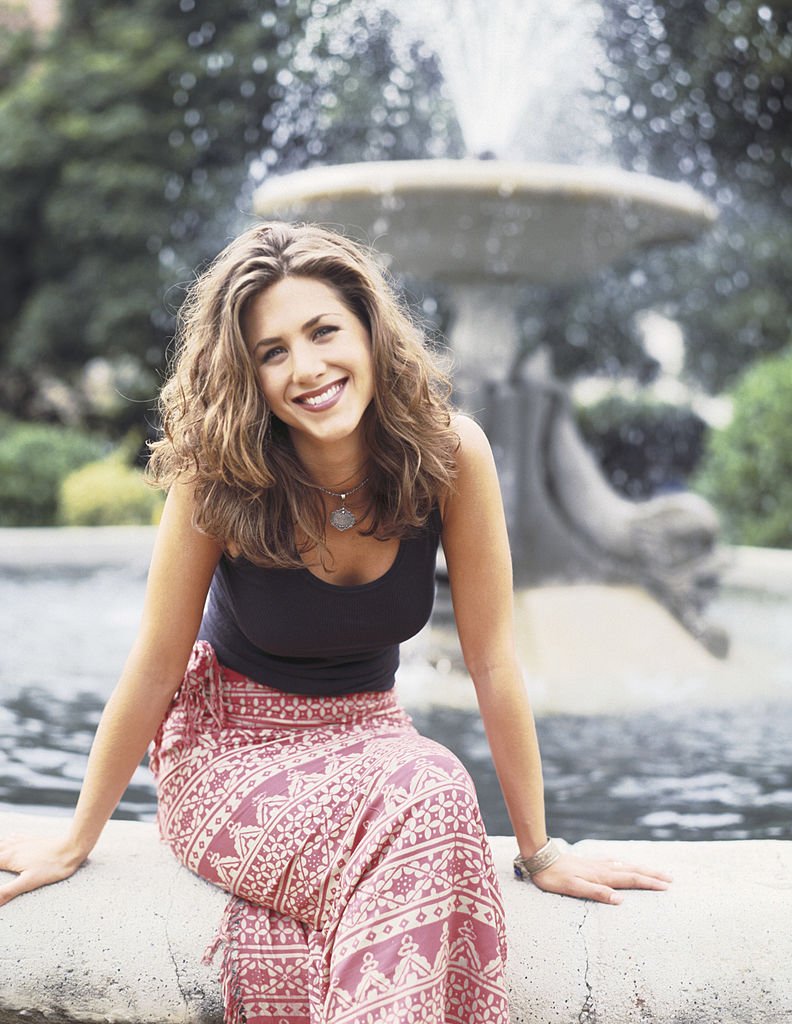 ---
INGREDIENTS
2 cups fresh or frozen cranberries
1 cup fresh or frozen blueberries
1/2 cup sugar
1/2 cup water
1 cup whole-milk ricotta cheese
4 ounces cream cheese, cubed and softened
1/4 cup confectioners' sugar
1/2 teaspoon vanilla extract
1 loaf (10-3/4 ounces) frozen pound cake, thawed and cut into 1/2-in. cubes
DIRECTIONS
In a small saucepan, combine cranberries, blueberries, sugar, and water. Bring the water to a boil, and stir to dissolve sugar. Reduce heat; let it simmer, uncovered, for 5 minutes. Transfer everything to a small bowl and let it cool completely. Refrigerate the bowl and make sure it's covered. Let it rest for at least 1 hour or until cold.
Place the ricotta cheese, cream cheese, confectioners' sugar and vanilla in a small food processor. Process until smooth. If you do not have a food processor available, a blender or a mixer will do. If those aren't available either, mix ingredients together in a bowl with a whisk or rubber spatula until smooth.
If you are using parfait glasses to serve, begin with layering 1 tablespoon berry sauce. Add 1/3 cup cake cubes, 2 tablespoons ricotta mixture and 2 tablespoons berry sauce. Repeat cake and cheese layers until the glasses are full; top with 1 tablespoon berry sauce. Refrigerate, covered, until serving or up to 2 hours. Adjust according to serving size.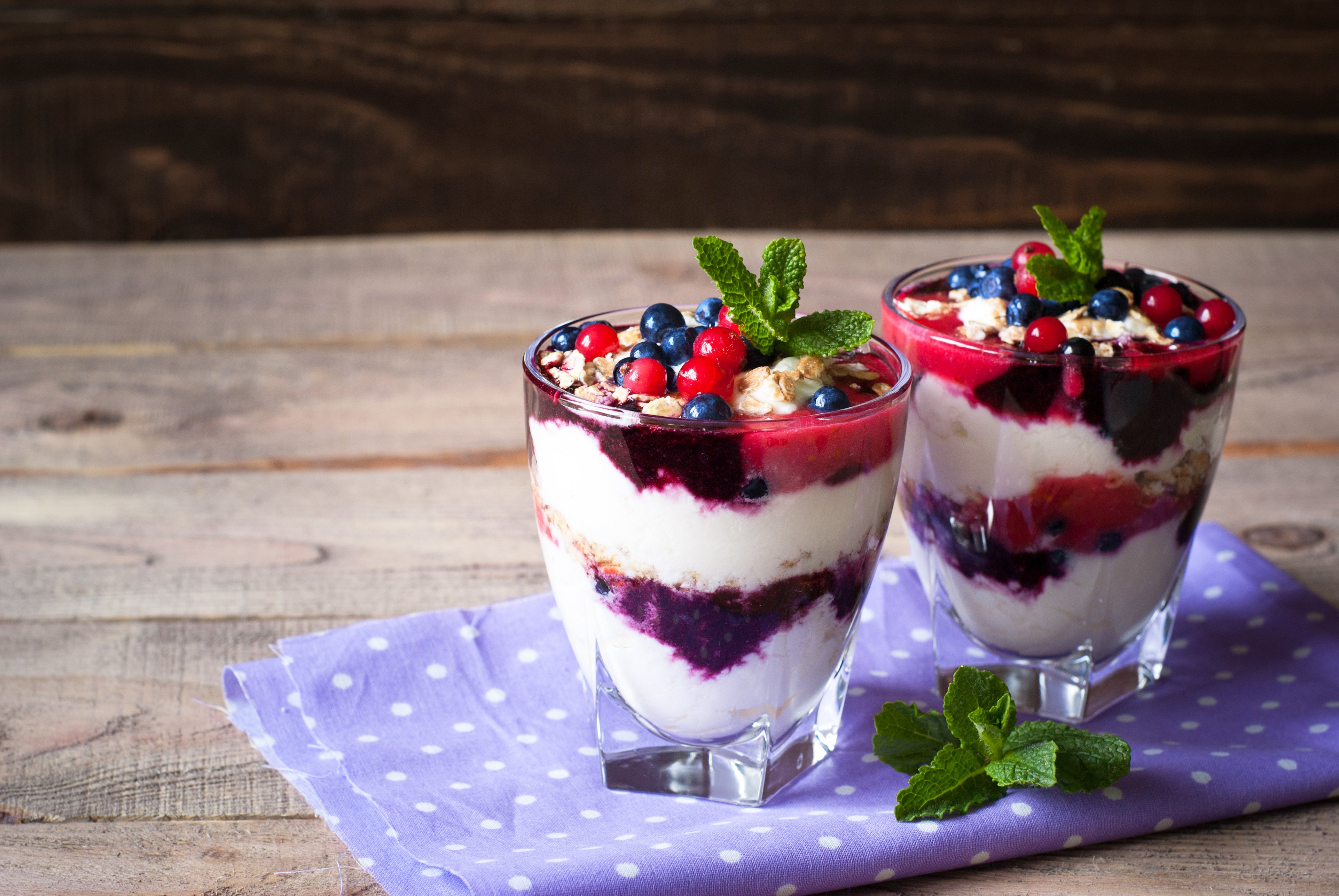 ---
JOEY'S MEATBALL SUB
Joey calls his meatball sub "the best sandwich in the world". While we can know that for sure, we do know that it's pretty good. On a ride-along with Phoebe's then-boyfriend Gary, who is a cop, Joey even dives down to protect his sandwich after he thought he heard a gunshot.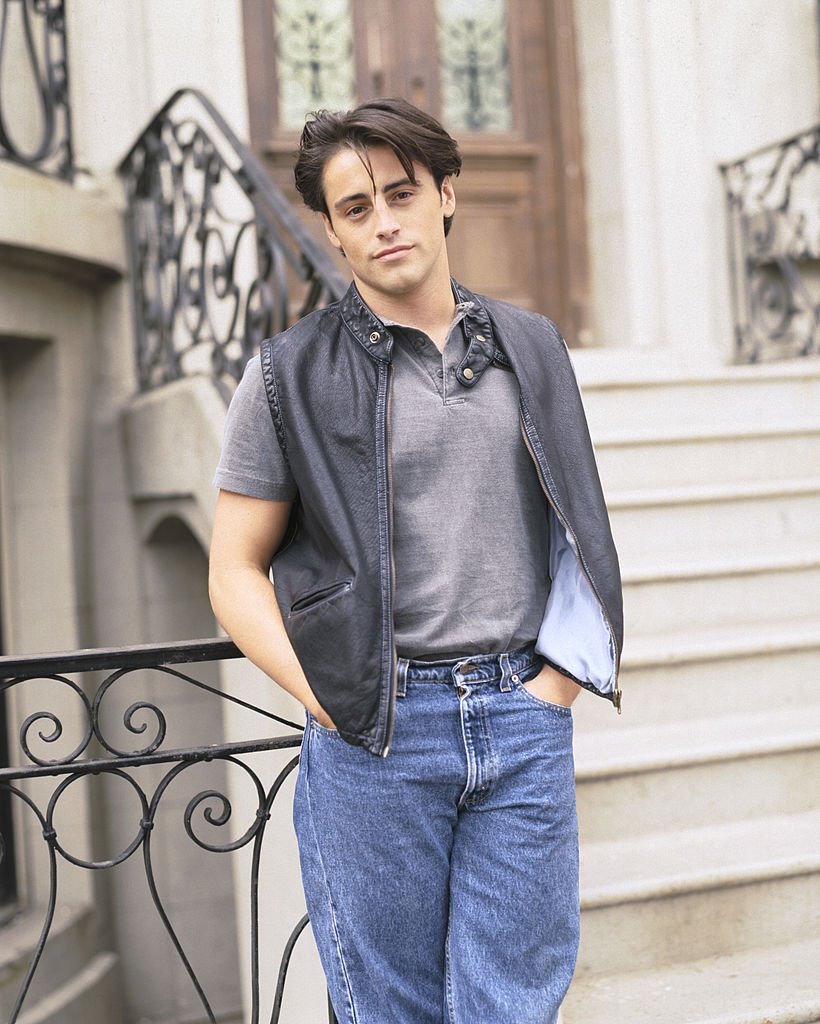 ---
INGREDIENTS
FOR THE MEATBALL:
1 ½ lbs ground beef
1 shallot, diced
2 cloves garlic, minced
1 tbsp chopped fresh parsley leaves
¾ cup Italian bread crumbs
¼ cup grated Parmesan
1 large egg
1 tbsp olive oil
4 demi baguettes, toasted, for serving
4 oz mozzarella, sliced
FOR THE MARINARA:
1 (28 oz) can tomato sauce
½ tsp basil
¼ tsp garlic powder
¼ tsp red pepper flakes
Pinch of sugar, optional
DIRECTIONS
Preheat your oven to 450 F to prepare it for the meatballs. Preheating is important because it allows the meat to cook as evenly as possible without taking too long and without ruining the balance of the flavor of the meat.
In a large bowl, combine the ground beef, shallot, garlic, parsley, bread crumbs, Parmesan and egg. Using a wooden spoon or clean hands, stir everything together until the mixture looks well combined. Roll mixture into 1 1/4 to 1 1/2-inch meatball, this should make about 18-20 meatballs in total.
Heat olive oil in a large skillet over medium-high heat. Add meatballs. Make sure to cook them in batches to make sure they are all evenly cooked. Cook the meatballs until all sides are browned. This should take about 4-5 minutes. Afterward, transfer the meatballs to a paper towel-lined plate.
In a small bowl, mix together with a whisk, the tomato sauce, basil, garlic powder, red pepper flakes, and sugar, if you prefer to add sugar. Make sure to reduce the heat to low and add tomato sauce and meatballs to the skillet, simmering until the sauce has thickened. This should take about 10-15 minutes.
Time to assemble the sandwich. Place 3-4 meatballs, depending on the size of your bread, and a spoonful of marinara into each baguette. Top the sandwich with pieces of sliced mozzarella and place it into the oven. Bake the sandwich until the cheese has melted, this will take approximately about 5 minutes. Serve when finished.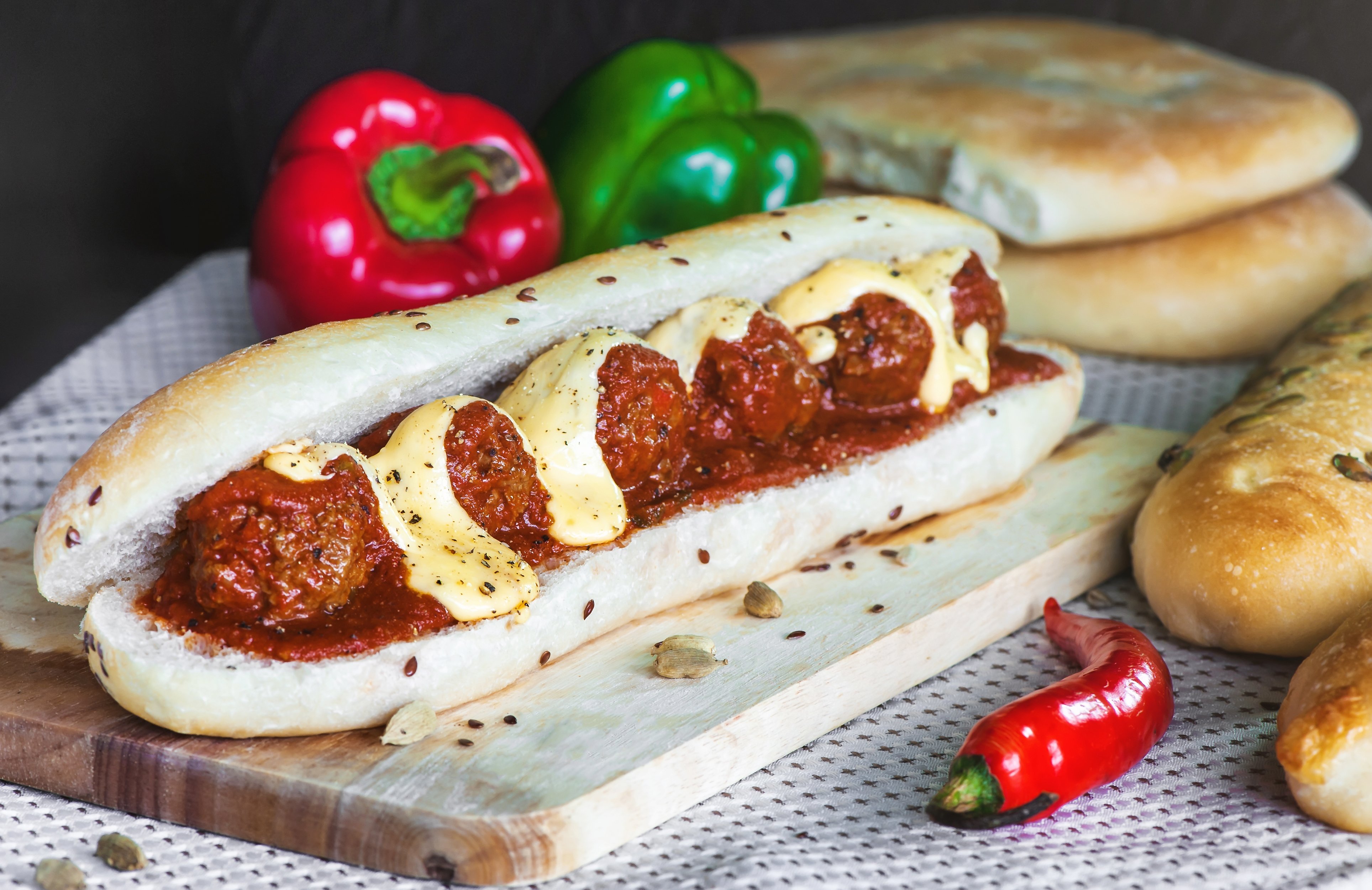 ---
MONICA'S FINGERNAIL QUICHE
This the one where our beloved chef "pulls a Monica." In one season four episode, Monica is asked by her mother to cater a party. She obliges, but as things were going pretty well, Monica loses a fake fingernail in one of the quiches that she is about to serve. Oh, Monica!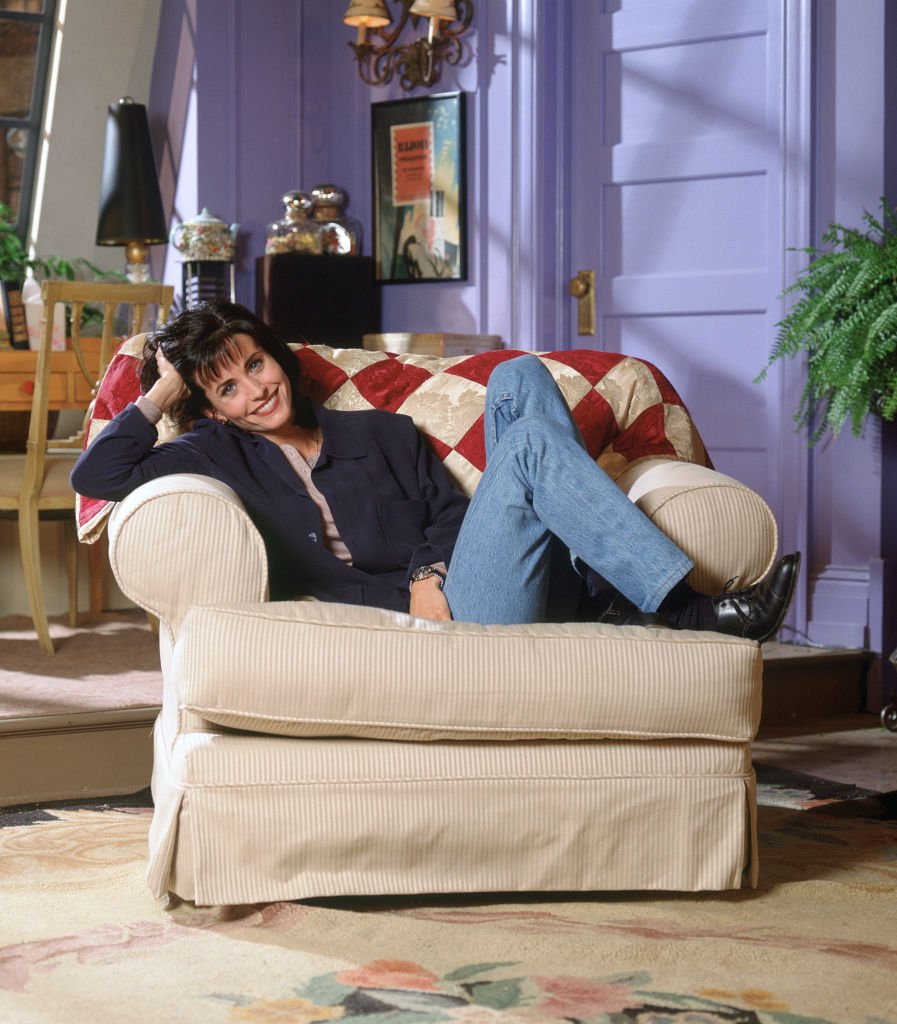 ---
INGREDIENTS
1 sheet refrigerated pie crust
1 small eggplant, cut into 1-inch pieces
1 poblano pepper, cut into 1-inch pieces
1 medium tomato, cut into 1-inch pieces
2 garlic cloves, minced
1 tablespoon olive oil
2 large eggs plus 2 large egg yolks
3/4 cup half-and-half cream
1 teaspoon kosher salt
1/2 teaspoon pepper
1 log (4 ounces) fresh goat cheese, crumbled
DIRECTIONS
Using a 9-inch ungreased tart pan, unroll pie crust into it. Stick the crust and the pan into the refrigerator and let it cool down for 30 minutes. After placing the pan into the fridge, preheat your oven to 425°.
Line unpricked crust using a double thickness of foil. Fill it with pie weights, you may be using dried beans or uncooked rice. Bake on a lower oven rack until edges are golden brown, this will be approximately 10-12 minutes. Remove foil and weights; bake until bottom is golden brown, 3-5 minutes longer. Cool on a wire rack.
In a large bowl, combine eggplant, pepper, tomato, and garlic. Add oil; toss to coat. Transfer everything to a greased 15x10x1-inch baking pan. Roast until tender. This will take about 15-20 minutes. Make sure to stir the contents of the pan halfway through this process to tenderize evenly.
Reduce oven setting to 375°. Transfer the roasted vegetables into the crust using a wooden spoon. Using a large bowl, whisk eggs, egg yolks, cream, salt, and pepper until well blended; pour over top. Sprinkle the top of the pie with goat cheese, add more depending on your preference.
Bake on a lower oven rack on a baking sheet. The pie will be ready when a knife inserted near the center comes out clean. This will take approximately 25-30 minutes. Cover edges with foil if they begin to get too dark. After taking out the pie, let it stand and cool a bit, 10 minutes.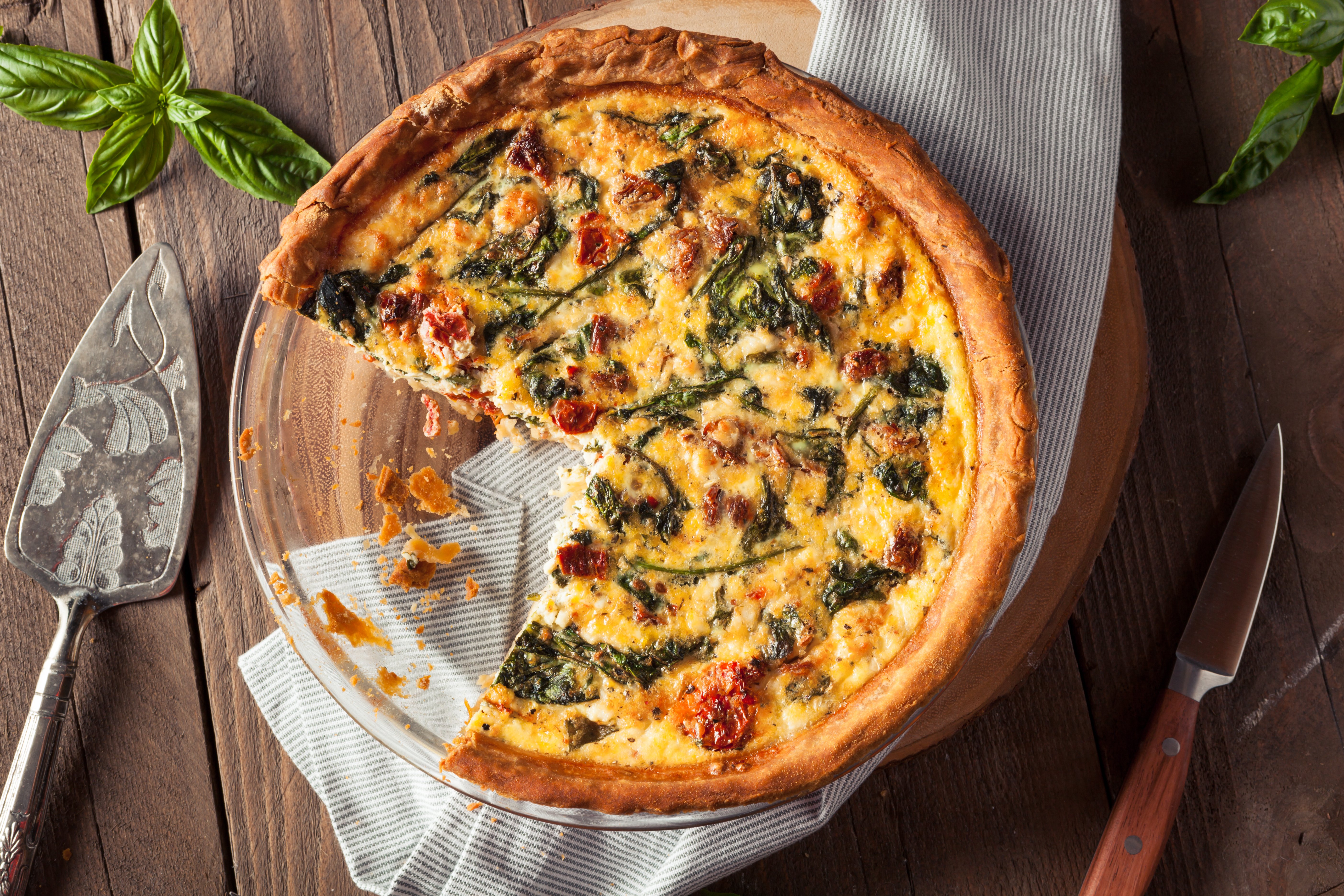 ---
CHANDLER'S CHEESECAKE ADDICTION
Remember that time Chandler and Rachel developed an addiction to cheesecakes? It started when they ate their neighbor's cheesecake, and ended when they were okay with eating it after it had fallen to the floor. This is for everyone who got addicted to cheesecakes because of them.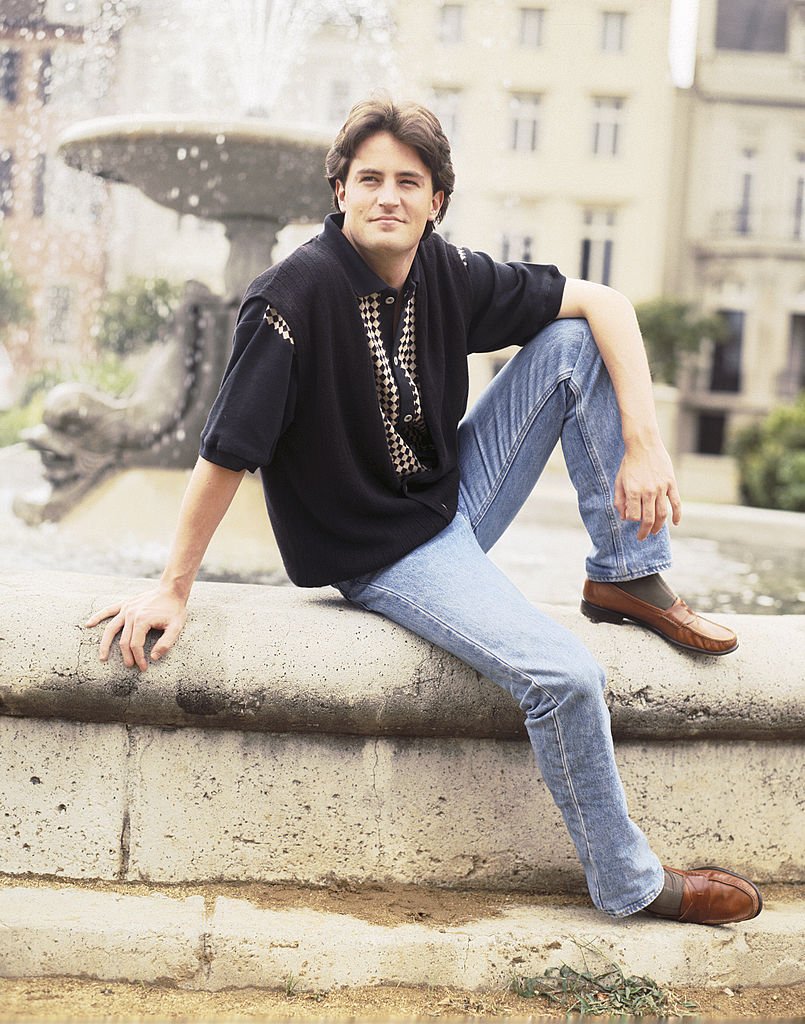 ---
INGREDIENTS
2 cups crushed shortbread cookies
3 tablespoons butter, melted
1/4 cup plus 2 tablespoons all-purpose flour, divided
1 jar (12-1/4 ounces) caramel ice cream topping
1 cup chopped pecans, divided
5 packages (8 ounces each) cream cheese, softened
1-3/4 cups sugar
1-1/2 teaspoons vanilla extract
4 large eggs, room temperature, lightly beaten
2 large egg yolks, room temperature, lightly beaten
1/3 cup heavy whipping cream
SOUR CREAM TOPPING:
2 cups sour cream
1/3 cup sugar
DIRECTIONS
Preheat your oven to 350°. Following that, combine cookie crumbs and butter; press onto the bottom and 1 inch up the sides of a greased 10-inch springform pan. Bake until it sets set, approximately 8-10 minutes. Cool on a wire rack. After this, reduce the oven's heat setting to 325°.
While waiting for the first step to finish baking, stir 1/4 cup flour into caramel topping. Before doing so, make sure to reserve 1/3 cup caramel mixture and 2 tablespoons pecans. Drizzle remaining caramel mixture over crust; sprinkle with remaining pecans.
In a separate bowl, beat cream cheese, sugar, vanilla, and remaining flour until smooth. Beat in eggs and yolks just until combined. Stir in the cream. Pour the mixture into the crust; place the springform pan on a rimmed baking sheet. Bake until the center is almost set, 65-70 minutes.
For the topping, combine the sour cream and sugar; carefully spread over warm filling. Bake until topping is set, 10-12 minutes longer. Cool on a wire rack for 10 minutes. Carefully run a knife around edge of pan to loosen; cool 1 hour longer.
Chill for 8 hours or overnight, covering when completely cooled. Remove sides of the pan. Just before serving, drizzle with reserved caramel mixture; sprinkle with reserved pecans. Refrigerate leftovers.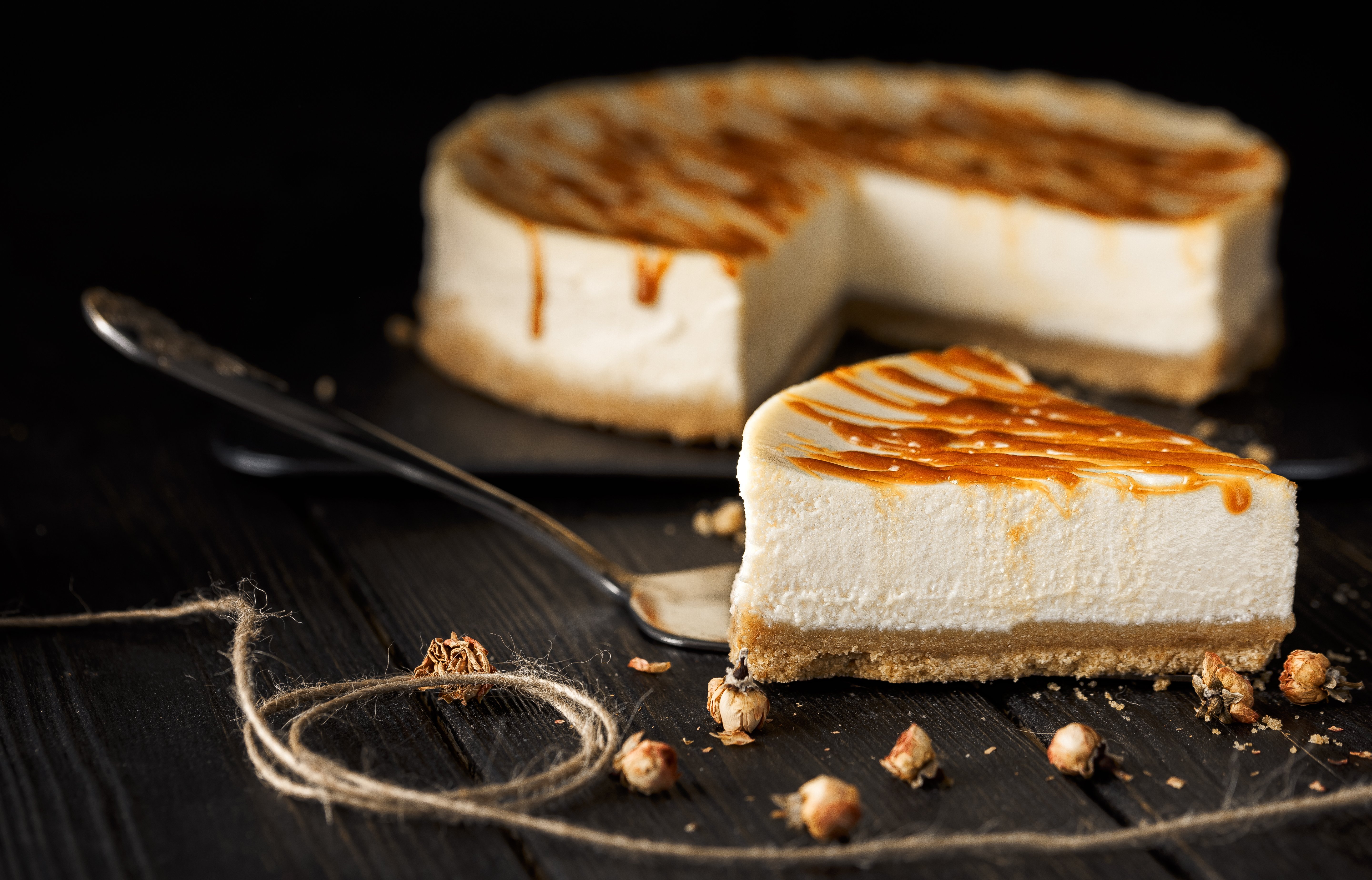 ---
PHOEBE'S CHOCOLATE CHIP COOKIES
Who can forget Phoebe's grandmother's delectable chocolate chip cookie recipe that came from esteemed French chef "Nestlé Toulouse." We all know how that episode turned out, the recipe was actually the one that came with the bag/box. It wasn't hard tracking this mystery down. So here goes: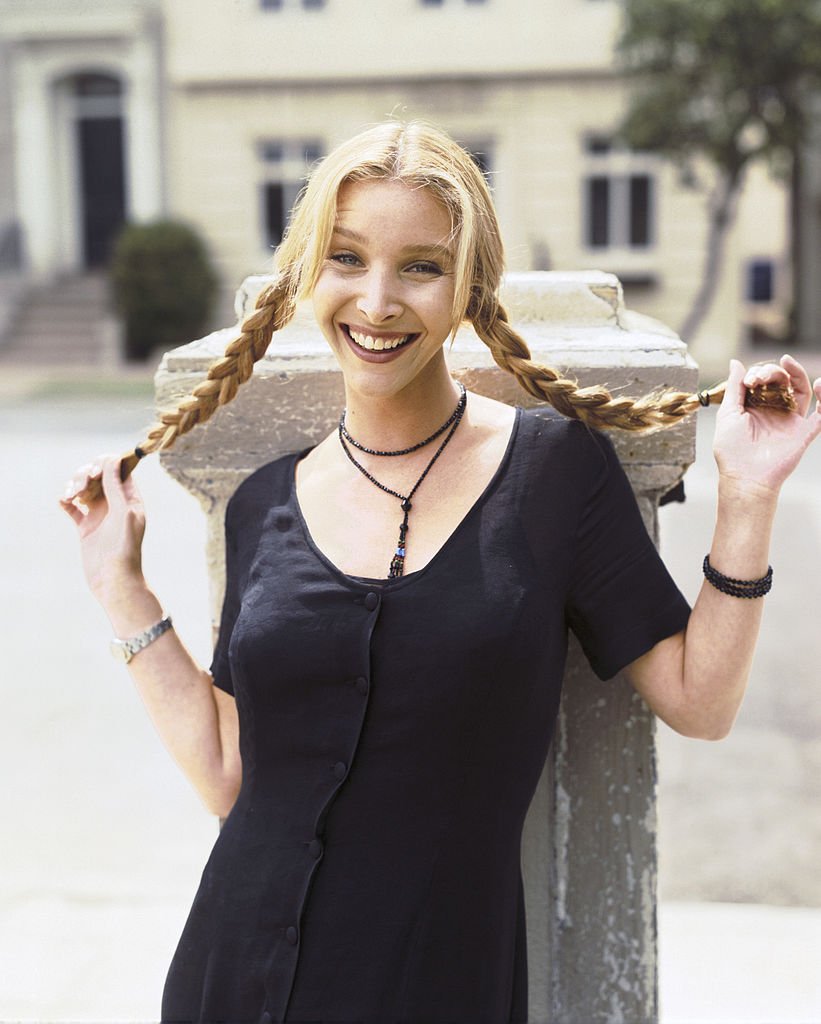 ---
INGREDIENTS
1 cup butter, softened
1 cup packed brown sugar
1/2 cup sugar
2 large eggs, room temperature
1 teaspoon vanilla extract
2-1/3 cups all-purpose flour
1/2 teaspoon baking powder
1/2 teaspoon baking soda
1/2 teaspoon salt
1 cup semisweet chocolate chips
DIRECTIONS
Preheat oven to 350°. In a large bowl, Place softened butter and sugar into a large mixing bowl. Mix, using a hand mixer or stand mixer on medium speed 1-2 minutes, or until butter mixture is pale yellow, light and fluffy. Beat in eggs and vanilla. 
In another bowl, whisk flour, baking powder, baking soda, and salt; gradually beat into creamed mixture. Stir in chocolate chips. Drop dough by rounded tablespoonfuls 3 in. apart onto greased baking sheets. Flatten slightly. Bake 10-12 minutes or until light brown. Remove from pans to wire racks to cool.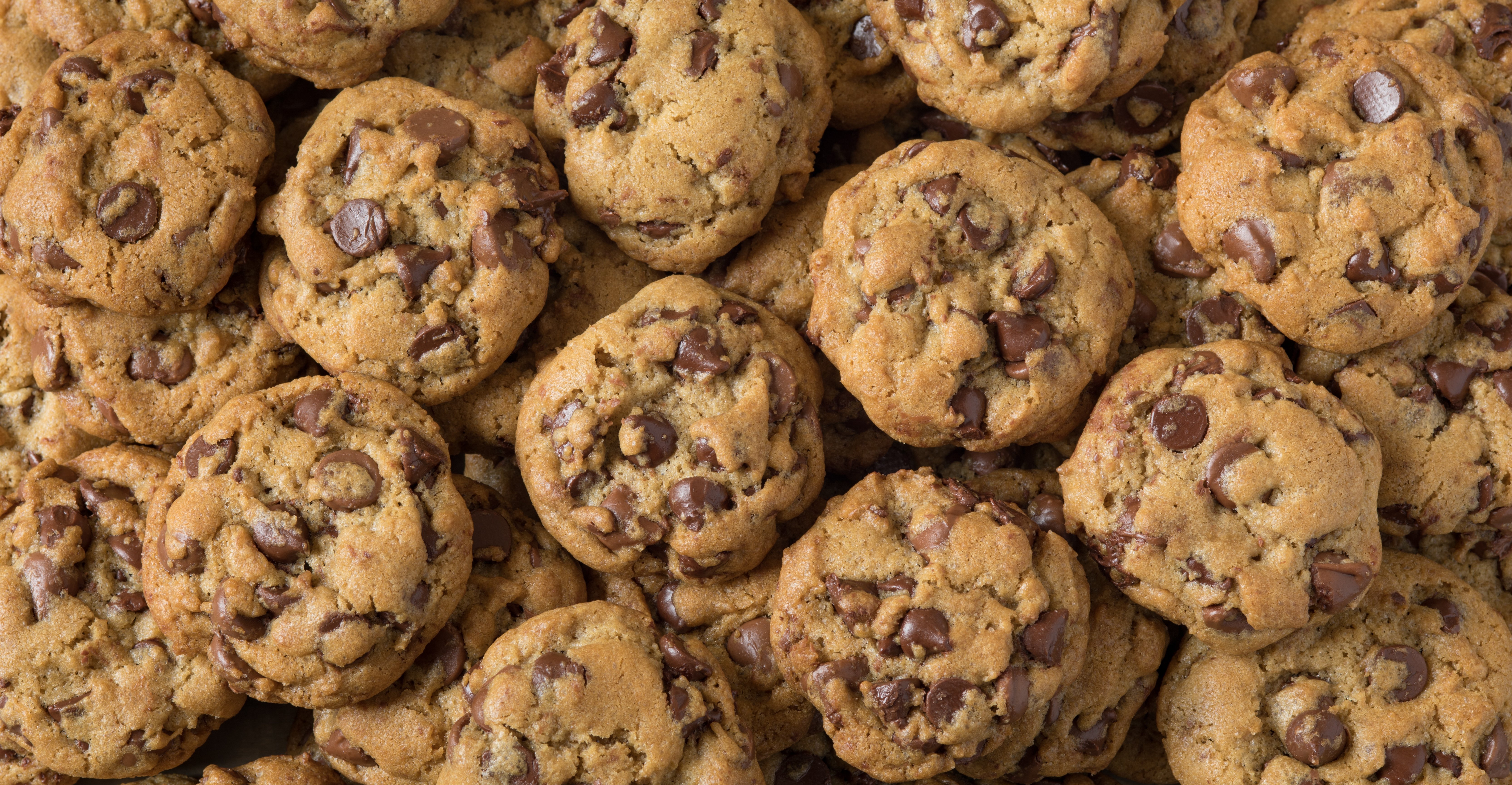 ---