Westworld: Cast's Real-Life Partners
Which Westworld star has left a litter of broken hearts in her wake? Why did Aaron Paul try to marry his girlfriend on their second date? Today we're giving you part one in our investigation into some of the Real-Life Partners of the stars of HBO's Westworld. 
Tessa Thompson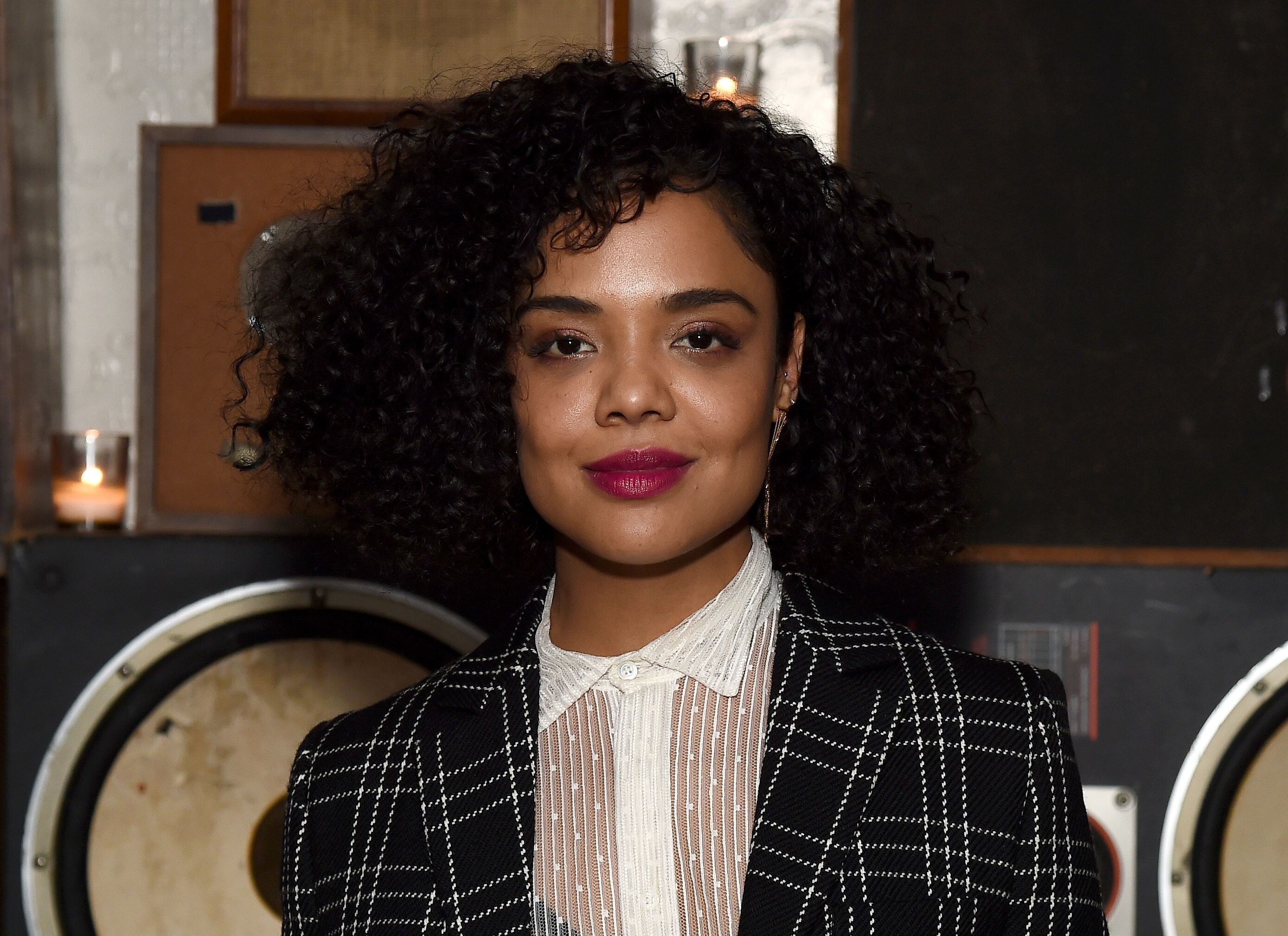 Despite fans trying to ship Thompson with her Thor: Ragnarok and Men In Black: International co-star Chris Hemsworth, they're just very good friends.  But if Thompson isn't in a relationship with her co-star, is there another fella who's caught her eye? Or perhaps a lucky lady?
It turns out that Tessa is equal opportunities when it comes to love, having officially stated in 2018 that she feels equal attraction to men and women, though no wanting to limit herself to the label of "bisexual" necessarily. But there does seem to be a common thread amongst the people Thompson has been linked with. Tessa seems to have a thing for soulful, talented musicians with whom she can "vibrate on the same frequency".
And as if to prove the point, Thompson was soon often seen out and about with singer Janelle Monae. It was tough for Thompson to balance their shared fame and come out to the public at the same time but she felt it was needed to normalize the reality of LGBTQ relationships.
As she said at the time: 'we're both trying to navigate how you reconcile wanting to have that privacy and space and also wanting to use your platform and influence.'
However, both women seem to have since moved on and nowadays it's rumored that Tessa is interested in another singer-songwriter.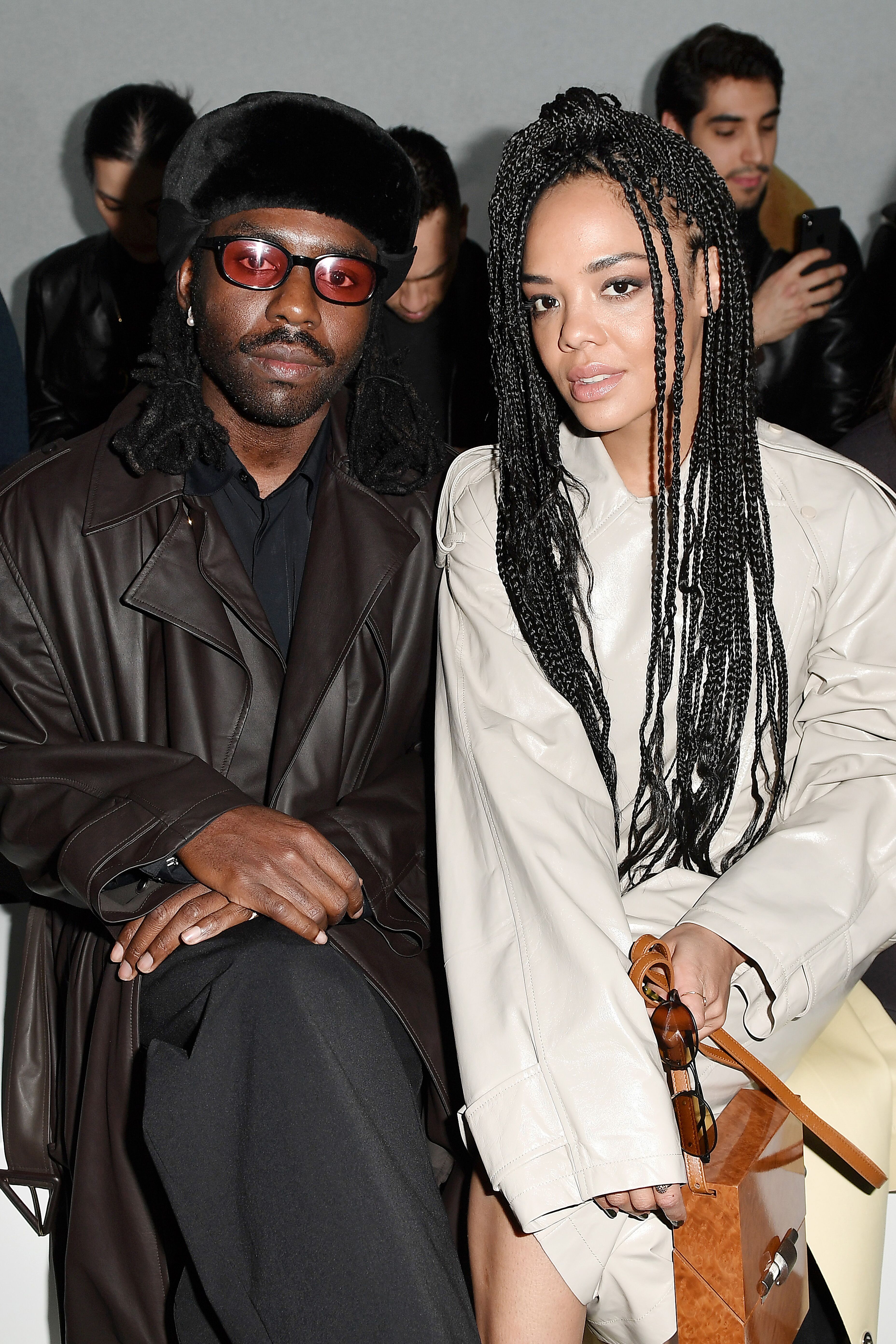 When Brit Dev Hynes, AKA Blood Orange, isn't penning ballads of millennial loneliness and urban disaffection, he's been spotted getting very, very close with Thompson. First spotted together at the Sundance Film Festival at the start of 2019, and since then the two have been snapped by paps all over New York so it seems pretty certain that they're going steady.
Aaron Paul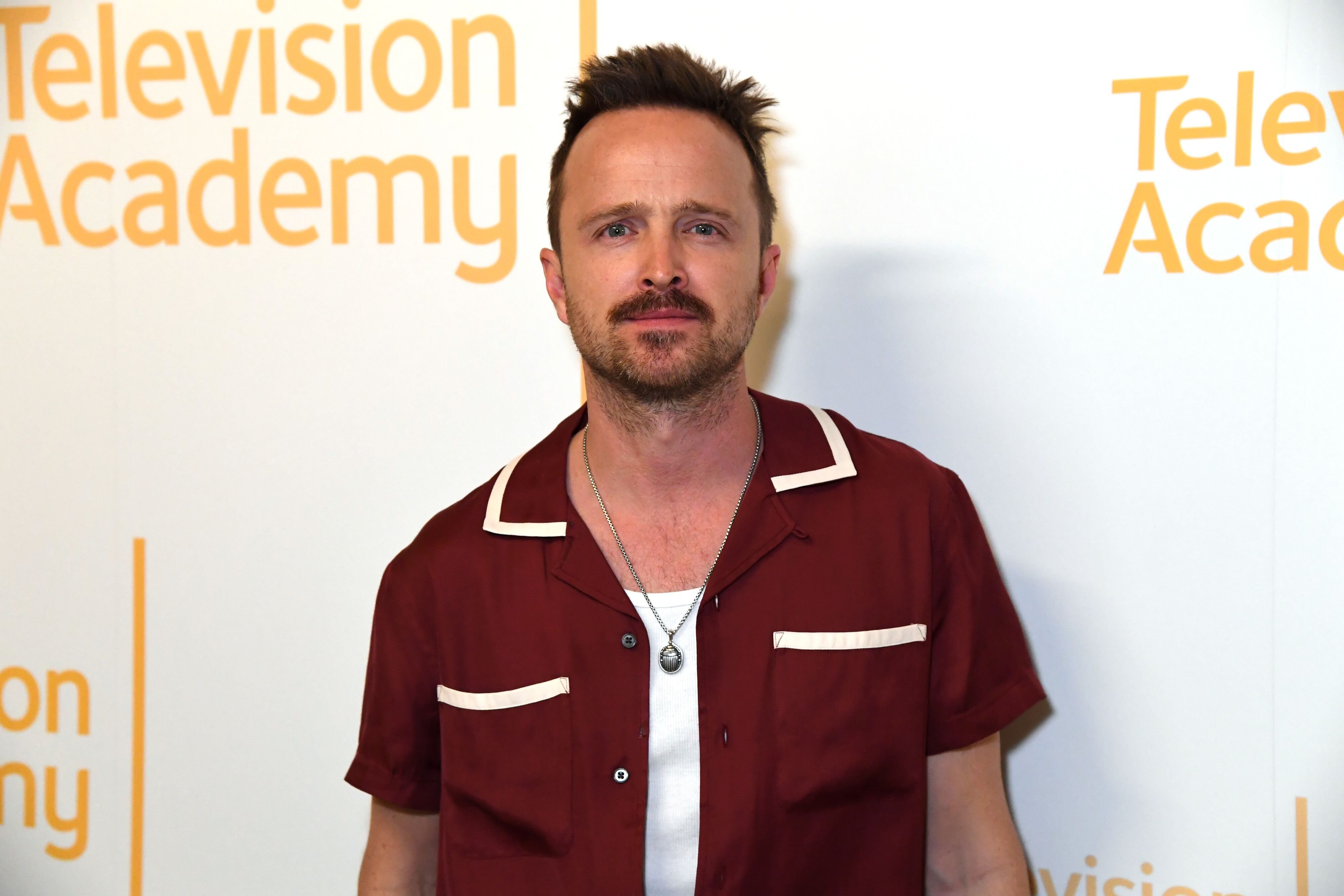 From someone who dates musicians who sing about breaking hearts to someone known for Breaking Bad, Aaron Paul has been a welcome addition to Westworld for Season 3 and this sees a welcome return to television for the actor. While Paul has dated a fair few Hollywood celebs, most notably Jessica Lowndes of 90210 fame in 2010, there's one woman who has stolen his affections…
Aaron met Lauren Parsekian at the Coachella music festival in 2009 but waiting a whole year until the next festival to ask her out which Aaron credits as their first real "date". By their second date, a day trip to Vegas, Paul was convinced that she was the one. Aaron and Lauren went shopping for baby clothes for their potential future child together! And more than that besides…
'We bought our first child a baby leather jacket from All Saints. We also jumped into a cab and said, 'Take us to the nearest chapel. We're getting married.' - the actor shared. 
In fact, the only thing that stopped the two committing to a shotgun wedding that day was that the famous Little White Chapel was shut! As Aaron went on to recall:
'We probably would have gone through with it. It would have been a pretty funny story. But I'm happy we got married when we did – a year later.'
That's right, the ever-impatient hopeless romantic Paul managed to hold off for almost an entire year before proposing. But when he did, he didn't do it by halves: showing men everywhere how it's done, he popped the question in Paris, on New Year's Eve 2011.
They married in May 2016, and it was only appropriate that Paris of the '20s provided the theme for the beautiful ceremony. By February 2018, they welcomed a daughter: Story Annabelle. So it looks like that baby leather jacket from that second date was a good investment!
Evan Rachel Wood
Much like the maze in Season One of Westworld, Evan Rachel Wood's romantic history is full of twists and turns so we can totally understand why someone might need a helping hand in working it all out! While, like her co-star Tessa Thompson, Evan Rachel Wood has also come out publicly as bisexual, most of her major dating history has been with men so that's what we'll focus on today.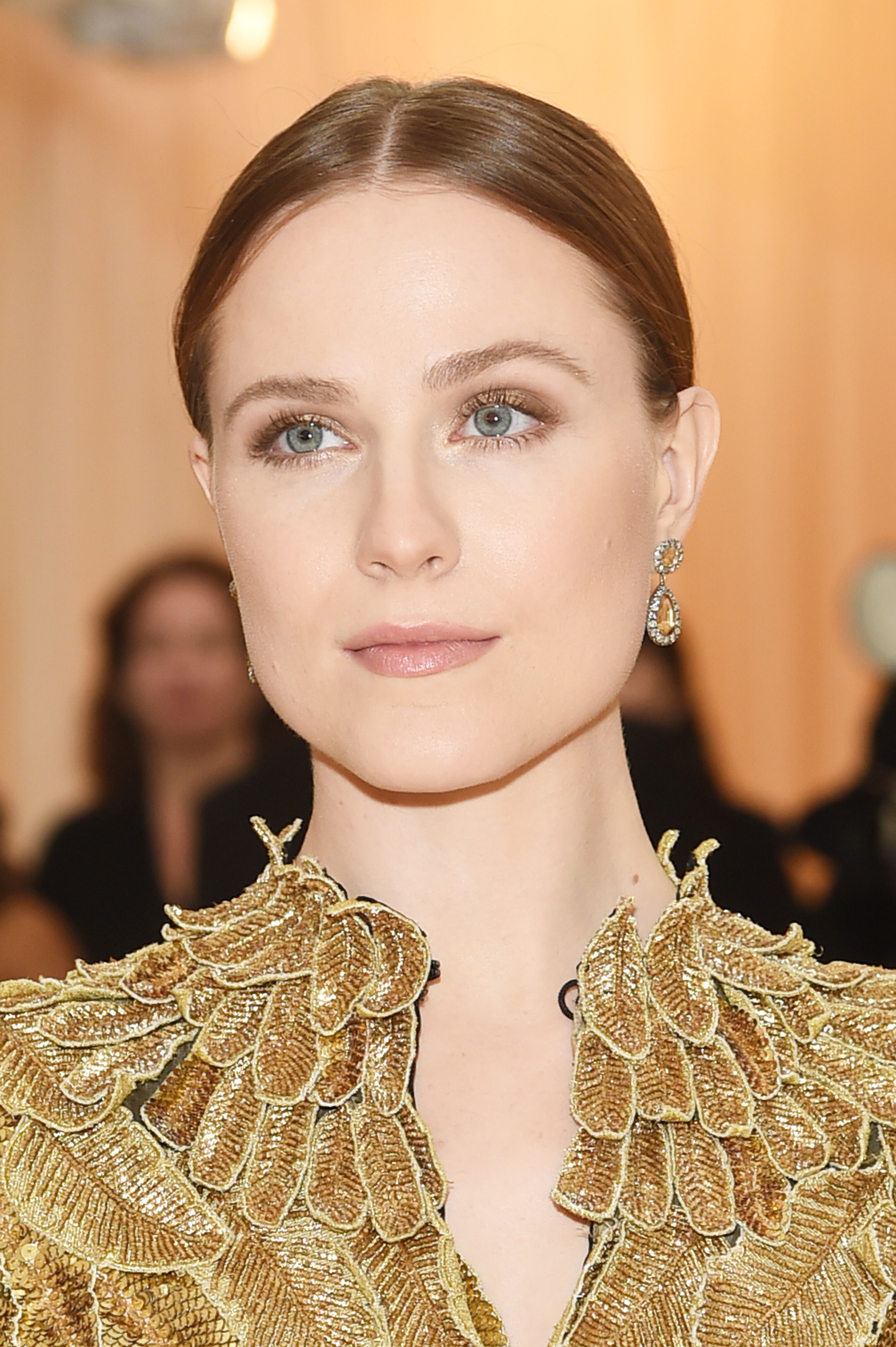 The star dated English Billy Elliot actor Jamie Bell in 2005 when she was just 17 and you can even spot the both of them in the music video for Green Day's 'Wake Me Up When September Ends'. However, their relationship only lasted a year. Though this wouldn't be the last they saw of each other…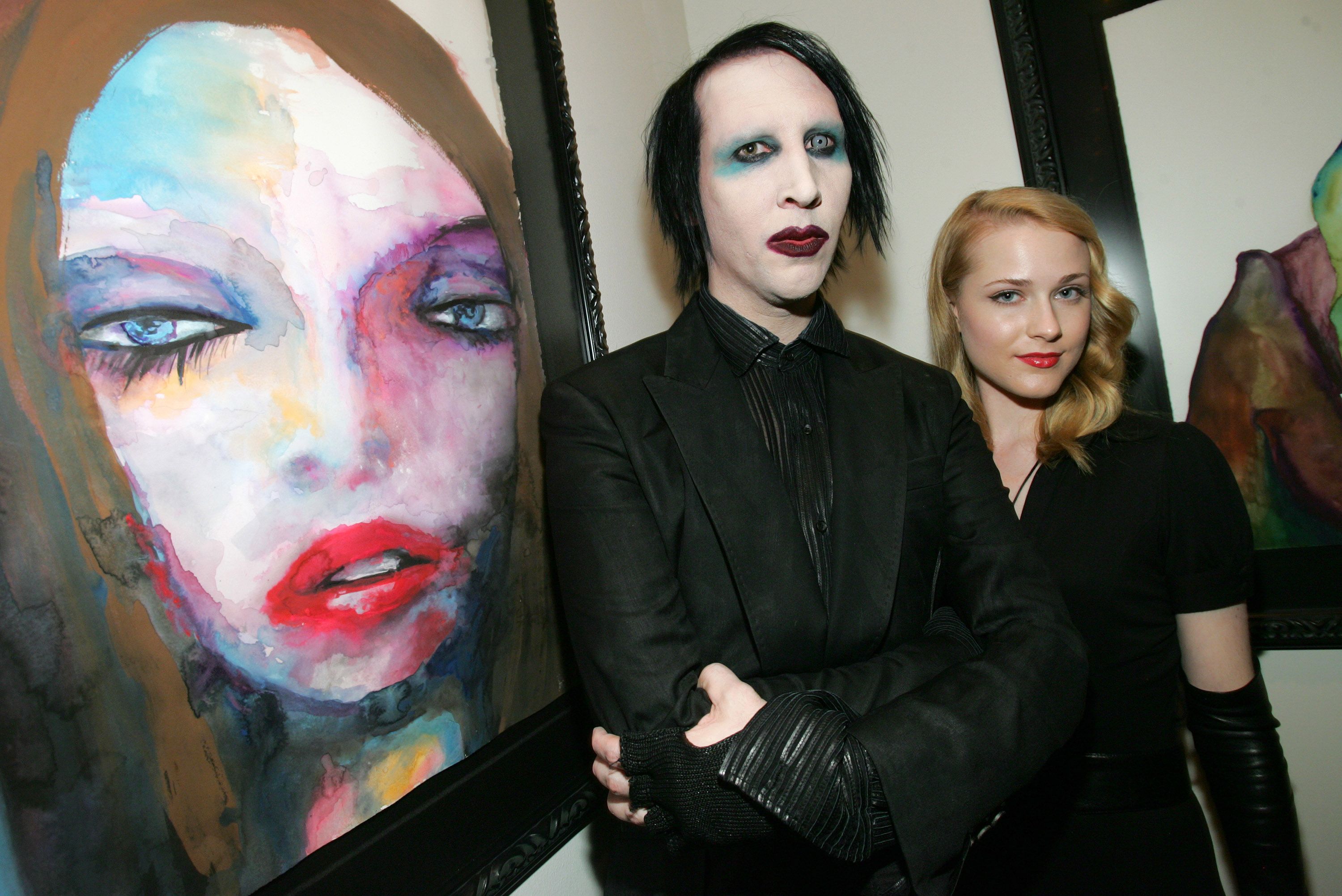 Next, Wood was romantically linked with arch goth Marilyn Manson in January 2007 and their relationship was actually cited as the reason why the master of shock rock ended his marriage with Dita Von Teese. The couple announced their engagement three years later in 2010, but it only lasted for seven months before they broke it off. And broken engagements would come to be a bit of a theme for Evan in her future relationships.
By 2011, Evan and Jamie Bell were back together and giving it another shot. After a brief engagement of their own, the two married in secret the day before Halloween 2012 and welcomed a son together the next year. However, by 2014, after just over a year and half of being married, Wood and Bell called it quits for the second time and separated.
It wasn't long before Evan had moved on, though, and met her next fiance Zach Villa in 2015. The two bonded over a shared love of making music together as the band Rebel and a Basketcase. By 2017, Zach and Evan were engaged. 
As Wood herself said, 'When Zach and I met, I was in a time in my life where I was tired of making myself smaller for other people and I was ready to overcome oppressive situations and begin a time of rebirth.'
However, it wasn't meant to be and the couple split-up nine months later. Since then, there haven't been any official reports of this serial heartbreaker romantically linked to anyone. So does that mean that she and Jamie Bell might give it a go for round three sometime soon? Well, if there's one thing we've learned about Evan Rachel Wood's romantic life… it's that anything is possible!
Luke Hemsworth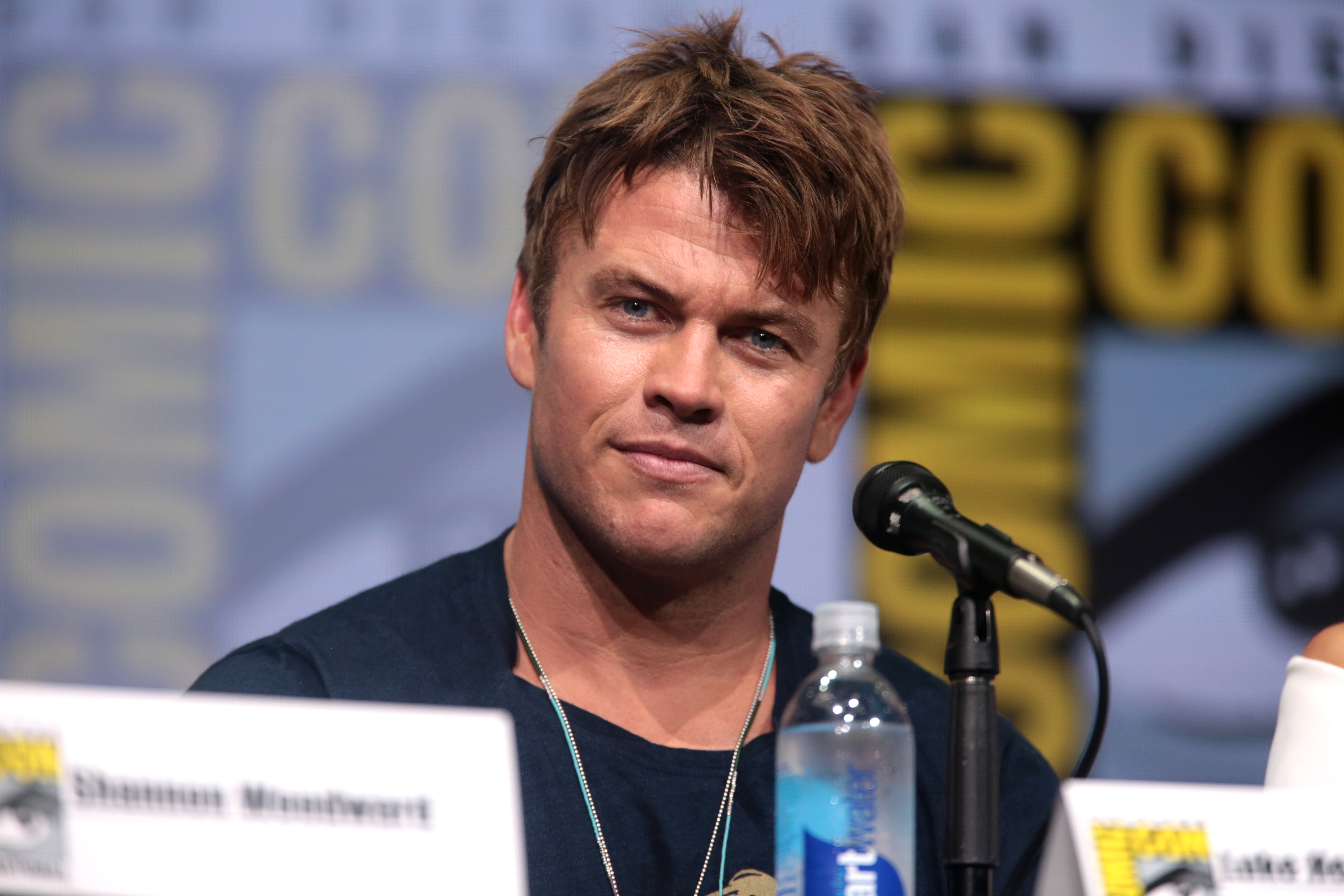 It seems like Tessa Thompson just can't escape this acting clan! Westworld has just seen her trade in one Ozzie Hemsworth for another: this time you can see her starring next to Luke rather than Chris. All she needs to do is act alongside Liam Hemsworth and she'll have completed the whole set!
While Thompson can probably share some hilarious stories of sibling rivalry on the set of the show (including the tale of how the Hemsworth kids used to wrap up in winter clothes to shoot each other with pellet guns!), does Luke have his own gaggle of super-talented kids waiting in the wings for when the current Hemsworth horde eventually retires?
As it turns out, yes! Luke has been married to his wife Samantha since 2007 and they share four kids: Holly, Ella, Harper and Alexandre. While the two of them have occasionally been spotted at premieres and on the red carpet together, Samantha isn't a celeb in her own right and has kept as much about her life as private as she can (well, as much as is possible when you're inviting someone like Elsa Pataky to your birthday parties!)
In fact, some people have actually guessed that Luke Hemsworth's stable and loving family life has actually worked against his career. Without the kind of tabloid fodder that swirls around pairings like Liam Hemsworth and Miley Cyrus, the lack of headline news about Luke means that his reputation has to stand for itself. And Westworld is proving that the eldest Hemsworth of the three is more than the equal of his two relatively more well-known brothers!
Ed Harris
Despite having a fearsome reputation for his on-set shenanigans and his intensely serious press interviews for films like A History of Violence and Pollack, Ed Harris seems to be a big softie underneath it all. And the story of how he met his wife of thirty-seven years, Amy Madigan.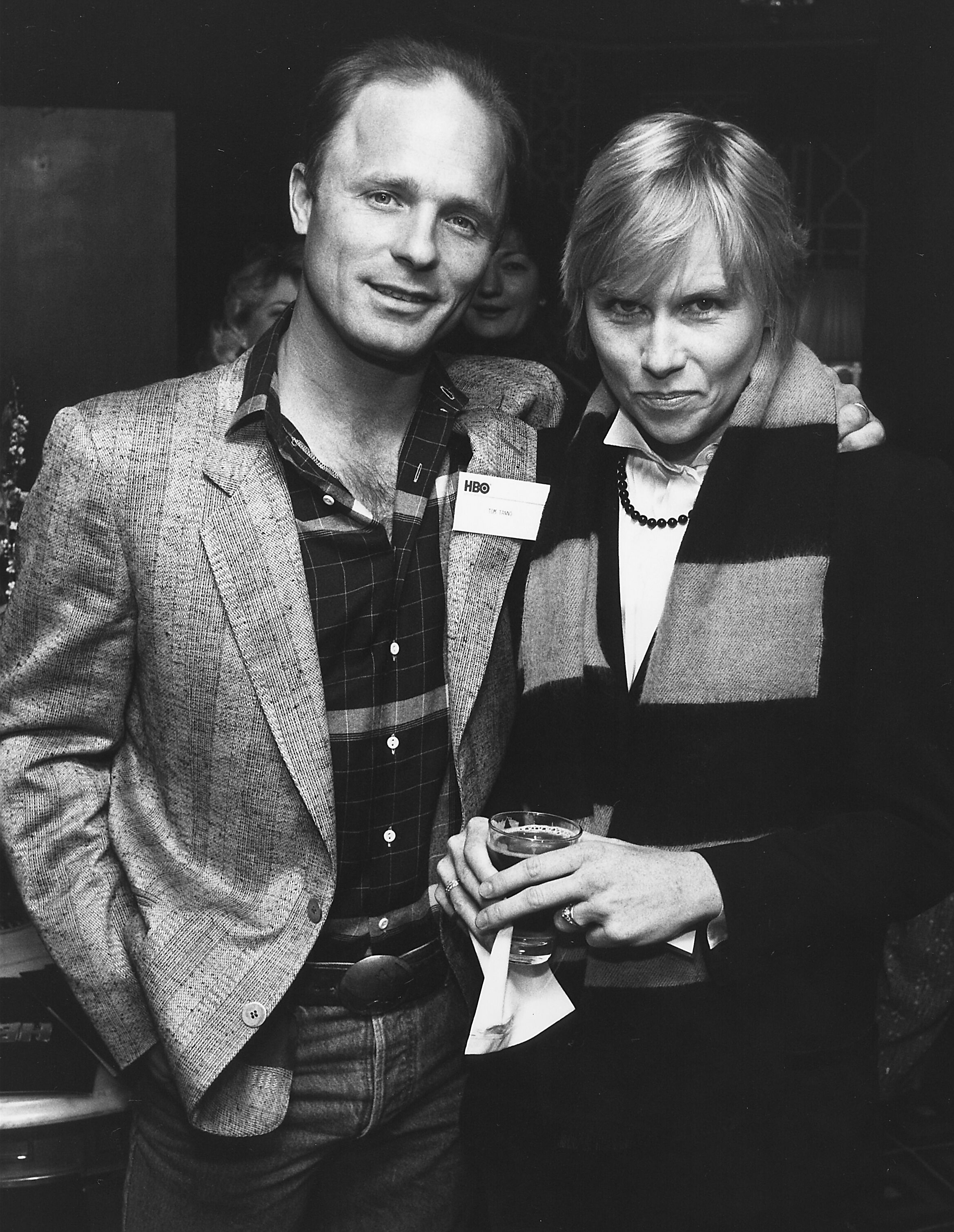 Harris met Madigan in 1981, though it could be more accurate to say that Amy tracked him down having been enchanted by his performance in a stage production of Cowboy Mouth in 1980. The two bonded over a shared passion for acting but it was something else that sealed the deal for Harris.
It turns out that Madigan also caught Ed's eye but not because of her acting… but her socks! Harris was in early rehearsals for Sunset Boulevard and, as he tells it:
'There was a big semi-circle of seats; there was an empty chair next to me. She was late and I've never seen this woman before [...] She walked around everybody and sat down next to me. She had really colorful socks on. I'd never seen socks like that before. My big line was, 'I like your socks.'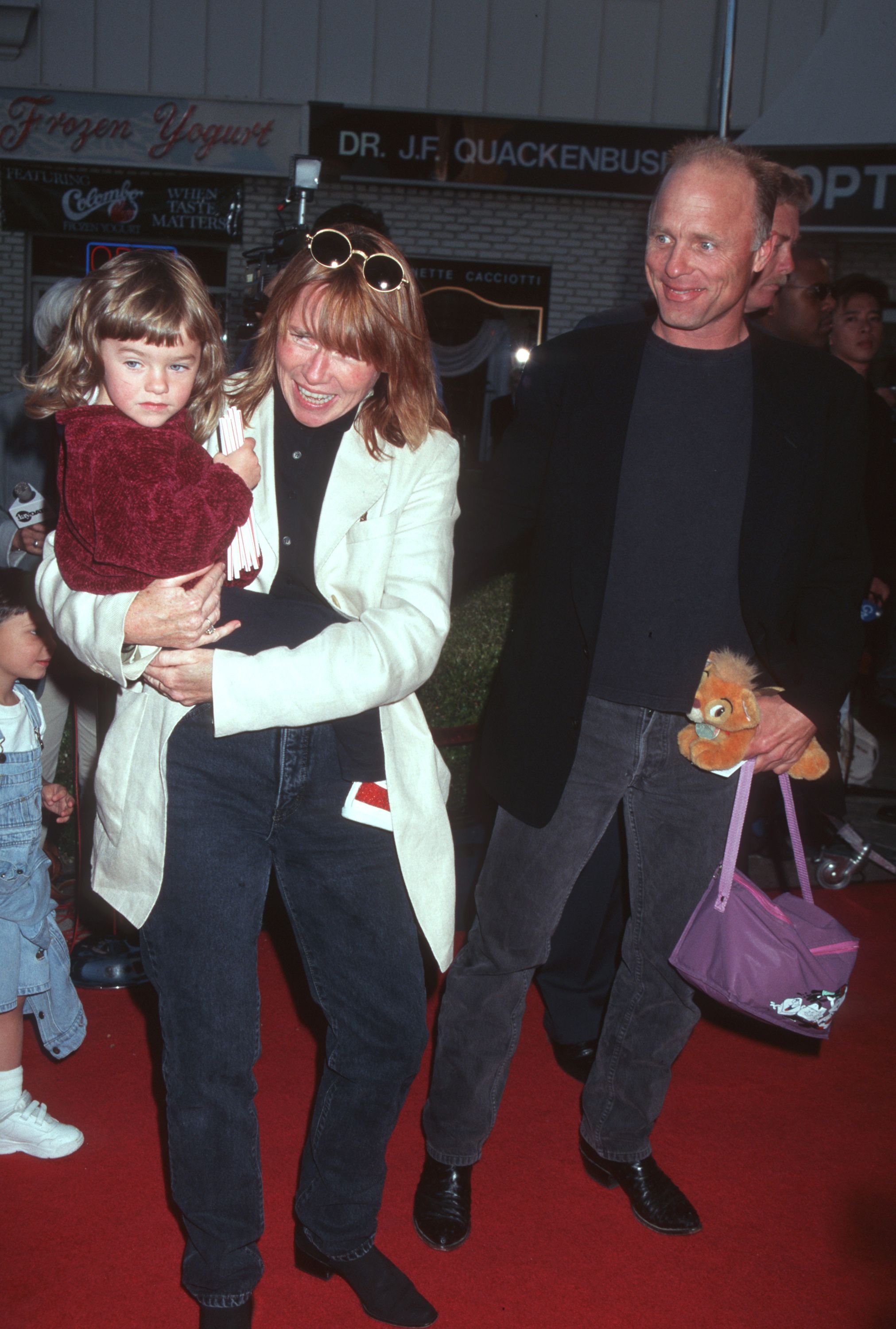 By 1983, the two were filming Robert Benton's Places in the Heart and before the production had wrapped, the two were already married. Ten years later, they welcomed a daughter Lily Dolores Harris. And thirty-seven years later, their love is still going strong. So those must have been some pretty impressive socks!
Vincent Cassell
Now we move from one of Westworld's old hands to someone whose role on the show hasn't been given much detail aside from being villainous in nature. And considering his talent for playing charismatic characters who can turn antagonist in an instant, this seems like the kind of role Cassell can really get his teeth into. However, his romantic history seems to also be quite mysterious.
Vincent's romantic history started at a young age as he met his first girlfriend Sophie, at boarding school when the two were both 11. However, this childhood romance would have a heartbreaking conclusion. Tragically, Vincent says that Sophie was actually murdered in London later in life.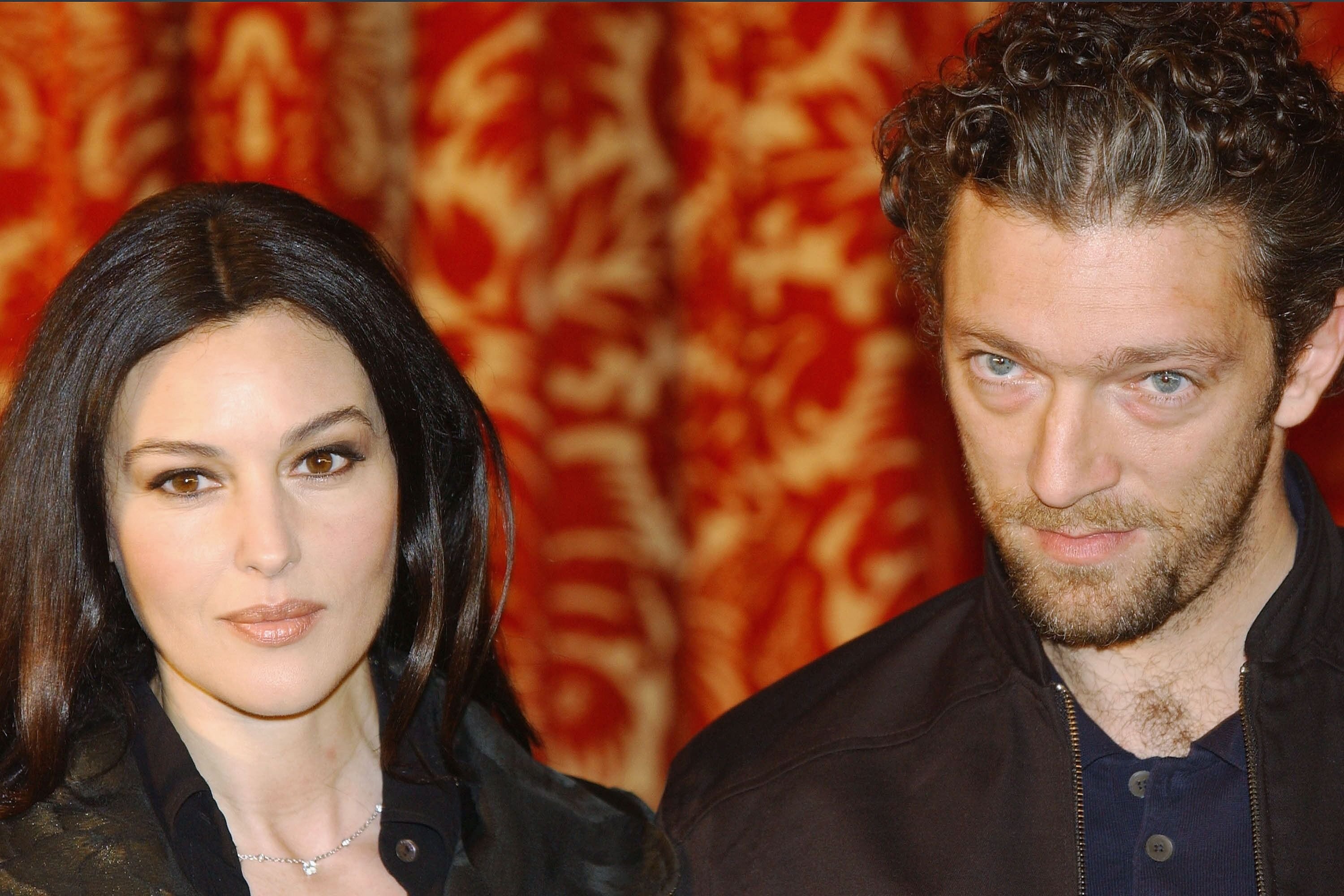 When it comes to his first "real" love, as Vincent himself puts it, he met actress Monica Bellucci when they shared the set on 1996 film L'Appartement. After putting in the time to woo the famous Italian model, they married three years later and had two daughters: Deva and Leonie. They also shared nine films together, with a healthy level of working respect. 
Cassell claims that 'A lot of married actors say that working together doesn't work for them. For us it does.'
Well, perhaps it just worked until… it didn't, because in 2013 the two announced that they were to divorce. While we can't be certain about the reason for the two separating after 14 years of married life together, Bellucci had some truly European things to say on the topic of infidelity: 
'It would be ridiculous to ask [fidelity] of [Vincent] if I hadn't been there for two months. [...] It is more respectful and realistic to take the view that you'll be with me when I see you.' 
Perhaps the lack of fidelity got too much for the couple to bear? Anyway, here's hoping that whatever the reason, Cassell's next marriage will be more successful. He married another model in 2018, this time the French Tina Kunakey. And Cassell was remarkably open about the scandal of their three-decade age difference and how men can just "start a new life".
'It's not always fair [for women]. I'm 52 and I'm getting married with a 21-year-old girl. I'm very much in love and sure we are going to make babies.' - the actor confessed. 
In that respect, Cassel's prediction turned out to be true! The couple had a daughter, Amazonie in 2019.
Marshawn Lynch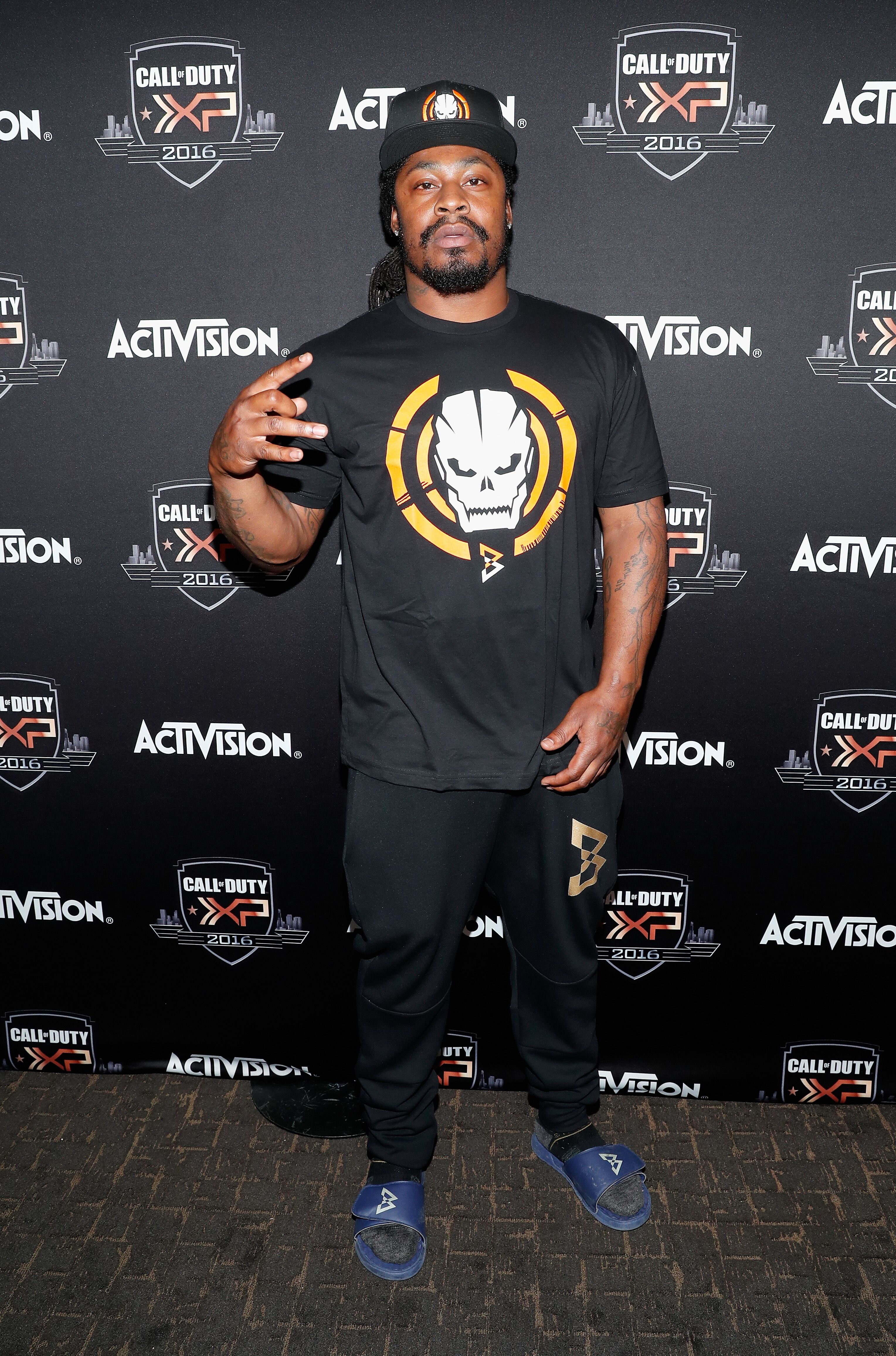 We close out with someone better known for going BeastMode on the gridiron, Marshawn Lynch has traded the Seahawks for the small screen in the latest season of Westworld. But has anyone convinced Lynch to trade the single lifestyle for settling down? It isn't like the football player (and now TV star) hasn't considered it, after all Lynch gave an interview to 60 Minutes Sports in 2016 and claimed that he'd probably want to settle down with kids one day. But whether or not these hypothetical kids would also play for the NFL, Marshawn is less certain. 
'I would let my kids do what they wanted to do, under [some] guidelines and knowin' what's really real.' - the actor said.
But is there anyone Marshawn wants to have these kids with? Not at the moment, maybe. While he was previously rumored to be linked with model Charmaine Glock in 2013 and singer Netta Brielle in 2017, information is thin on the ground about whether or not Lynch is dating anyone right now.
That's it for today. But with Westworld set to make the jump from HBO to Amazon after a five-year nine-figure contract was agreed, there's sure to be plenty of new amazing characters and equally amazing actors for us to talk about.